Radiance Capital, Tacoma, Washington
Bulletin Board Complaint
Purchase Option on EFA, Won't Return $5,000 S.D.
This is the second complaint against Radiance Capital involving the demand for a "purchase option" at the end of an Equipment Finance Agreement. This is quite unique in other ways as the lessor who referred the transaction to Radiance states there was no purchase option as well as it was an Equipment Finance Agreement, plus the return of a $5,000 security deposit; however, Radiance is taking the matter to court.
How many other such happenings since Mike Price has gotten back involved is not known. The lessee is Southern Main Sports Zone in Saco, Maine and Radiance Capital has taken the matter to King County, State of Washington. Price will not speak with Leasing News. It appears when Tom Price, son of Mike, purchased Radiance Capital, he began to wind it down, and then was charged with a $400 million scam, filed bankruptcy, but appears Radiance was not involved. But Mike Price, convicted of tax evasion, as well as founder of a bankrupt leasing company, T & W Leasing, is quite involved. (1)(2)(3)
From Andrew Nere, CEO, Innovative Lease Services:
"Yes, ILS brokered this transaction to Radiance in 7-8/2008 on a 48 month term EFA. The terms of the approval called for first, last, and a $5,000 Security Deposit (1+1+10%) and no balloon payment at the end of the EFA Term. We were contacted by our Customer in June 2012 as he was billed a FMV residual by Radiance with no reference to the Security Deposit. Thinking this was simply a mistake on their part, I subsequently had a conversation with Mike Price (the new owner of Radiance) who told me in very terse terms that this was 'my interpretation of the EFA Agreement" and that theirs was that "there is no option to purchase the equipment'. I told mike that perhaps he was mistaken and that he should read his own document, that under the EFA they're the Secured Party and not the owner and they were not within their contractual rights. In fact, the terms of the agreement were very plainly indicated on the contract.
"Common sense would dictate that the issue was resolved. However, our customer was served with a suit for the 'purchase option' and contacted us for assistance. To this end we contacted you in hopes of assistance in this matter. There is a very clear contract in place with very defined Terms and Conditions. It is beyond reason why Mr. Price would assert anything otherwise without some malicious intent.
"For the record, this customer has exhibited great character through all our dealings. In fact this situation may put into jeopardy our future business dealings with this customer.
"In our opinion this was a very straight forward deal with a defined schedule of payments. In fact our email correspondence with Radiance clearly shows that they would not allow neither an FMV nor a 10% PUT on the approval."
From Lenny Holmes, President/Operator, Southern Maine Sportszone,
Saco, Maine: copy of summons from Radiance Capital, copy of Equipment Financing Agreement as well as original proposal stating the $5,000 will be returned at the end of the transaction (which it has not).
http://leasingnews.org/PDF/SportszoneEFA.pdf
(1) http://www.leasingnews.org/archives/January%202009/01-05-09.htm#sold
(2) Tom Price/Hyun Um $200/$400 Million BK with charges of scam
http://leasingnews.org/archives/Jul2011/7_28.htm#scam
(3) Mike Price pays nearly a half-million in yacht tax-evasion case
http://www.leasingnews.org/Conscious-Top%20Stories/TaxEvasion.htm

"T&W, Tacoma, Washington (05/06) Paul B. Luke, CPA 50, of Omaha, Nebraska, was sentenced to one year in prison, three years of supervised release and $1.2 million in restitution. According to records in U.S. District Court in Tacoma, Luke created a fraudulent lease agreement in order to draw more than $1 million from a line of credit T&W had with Bank of America. The money was used to pay T&W's employees, and the company later defaulted on the $1.2 million loan and went out of business. (8/2001) Mike Price, formerly of T&W Leasing, Resigns from Westar Financial. (7/2001) T&W Mike Price charged with evading taxes on $3.2 million yacht. (10/2000) filed Chapter 11. Creditors meeting on 12-4-00 Seattle. Case # 00-10868 US Bankruptcy Court Western District of Wash. 206-553-7545. Debtor Attorney-Marc Barreca 206-623-7580."
http://www.leasingnews.org/list_alpha_new.htm#tw
First Bulletin Board Complaint:
http://leasingnews.org/archives/Dec2011/12_01.htm#complaint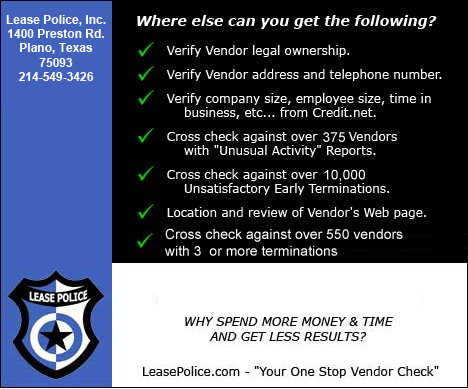 (Leasing News provides this ad "gratis" as a means
to help support the growth of Lease Police)

[headlines]
--------------------------------------------------------------
Classified Ads--- Legal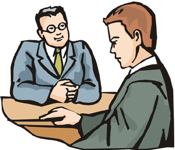 (These ads are "free" to those seeking employment or looking
to improve their position)

Free Posting for those seeking employment in Leasing:
http://www.leasingnews.org/Classified/Jwanted/Jwanted-post.htm
All "free" categories "job wanted" ads:http://www.leasingnews.org/Classified/Jwanted/Jwanted.htm




[headlines]
--------------------------------------------------------------
New Case against Mazuma Capital and Republic Bank
---Automatic Evergreen Payment---PPR
by Christopher Menkin
PeaceHealth, a Washington corporation
v.
Mazuma Capital Corp.; Republic Bank Inc.
(Salt Lake City)
"NATURE OF THE CASE
1. This case is one of several lawsuits against Mazuma alleging fraudulent inducement and misrepresentations in conjunction with a lease agreement. As discussed below, Mazuma's basic scheme involves the use of a purchase, renewal, or return ("PRR") provision in its equipment leases. The PRR provision assures the customer that it will have three options at the end of its initial lease term: (1) to purchase the equipment at the end of the initial term of the lease in exchange for a reasonable price; (2) to renew the lease for an additional 12-month term at a specified rate; or (3) to return the equipment to Mazuma, in which case equipment of equal value must then be leased from Mazuma.
2. While Mazuma promises the customer three options under its contract, the reality is that Mazuma has no intention of ever allowing a customer to purchase the equipment at the end of their initial lease term. Thus, instead of negotiating the purchase price in good faith as Utah law requires, Mazuma forces the customer to automatically renew the agreement by setting an unreasonably high purchase price that has no relationship to the product's actual market value or appraised value. Mazuma also has practice of engaging in this tactic even though it knows that its agents have promised the customer that it would have the ability to repurchase the equipment at the end of the lease for approximately 10-15% of the equipment's original value. In many instances, Mazuma will also assign its leases to Republic Bank so that the Defendants can disavow any prior promises or representations made by Mazuma's sales agents during the negotiation process.
3. Mazuma's scheme is not new, and has been perpetuated by series of individuals and predecessor companies that are believed to share common ownership, management, or employees with Mazuma. Mazuma's predecessors include Amplicon, Inc., Matrix Funding Corporation, and Applied Financial, LLC, all of whom have been discussed in litigation and news articles published in the Wall Street Journal and The Deseret News. The PRR practice of fraudulently inducing customers has further been scrutinized by a Maryland federal district court in the case of House of Flavors, Inc. v. TFG-Michigan, L.P., 719 F. Supp.2d 100 (D. Me. 2010).
4. PeaceHealth is one of many consumers that have been affected by the Defendants' fraudulent business practices, and have been forced to make unnecessary lease payments as a result of Defendants' refusal to negotiate the purchase in good faith. PeaceHealth brings this action seeking damages for Mazuma's fraudulent inducement of contract, the Defendants' violation of the covenant of good faith and fair dealing, and breach of their agents' promises, along with declaratory relief to determine the fair purchase price."
Republic Bank President Boyd Lindquist did not respond for a comment, but H. Jared Belnap, President & CEO of Mazuma Capital did: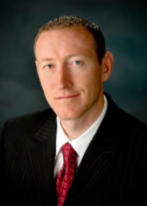 "While our comments are limited in this case as it is active litigation, we categorically deny any and all claims of wrong doing as there is no basis in fact for any of the allegations of misconduct. Our Judicial systems permits and allows for people to bring allegations no matter how baseless and we are confident that the truth will come out in litigation."
The complaint contents: "29. On information and belief, Mazuma also has a custom and practice of assigning its leases to Republic Bank, and then utilizing the Bank's status as an assignee to force an extension of the lease. Specifically, PeaceHealth is informed, and therefore alleges, that Mazuma and Republic Bank have engaged in a systematic practice in which Mazuma: (i) negotiates a lease containing a PRR provision; (ii) represents to the customer during the negotiations that the equipment may be purchased at the end of the initial lease term for 10-15% of its original value; and (iii) subsequently assigns the lease to Republic Bank. At the end of the initial lease term, Republic Bank, as assignee, then: (i) disclaims Mazuma's earlier representations; (ii) rejects the lessee's proposed purchase price; (iii) asserts an absolute right to reject the price; and (iv) insists upon a purchase price that is greater than the cost to renew the lease, thereby forcing the customer to renew.
30. Neither Mazuma, nor its successors or assigns, including Republic Bank, ever intended to perform on Option No. 1 or No. 3 of the PRR provision, but instead, are acting in concert to ensure that customers such as PeaceHealth are forced to extend their leases beyond the initial lease term.
31. As a direct and proximate result of Defendants' conduct and misrepresentations, PeaceHealth has been damaged in an amount to be proven at trial."
The first option is to purchase the equipment for a price to be determined by Lessor and Lessee. This sounds like a fair market purchase option, but the "price to be determined" language means that the Lessor can set any price it wants and that is a main claim here in this complaint, as the lessee says the equipment is not worth a boat anchor.
The second option is to continue the lease for an additional 12 months, the "Evergreen" period. No notice of this provision is given to the lessee either in advance of signing or prior to exercising this option. Republic Bank purchases these 12 month extensions in advance of their exercise. How would the bank know that the lessee is going to exercise this option, unless everyone knows it is the only practical option for the lessee to exercise? Republic Bank President Boyd Lindquist confirmed in a telephone call that he "buys" these extensions from Mazuma and has for quite some time.
The third option is to return the equipment, but the clause is draped with the condition that the lessee has to re-lease identical equipment for a similar term. So what is the point of exercising this option? At the end of this re-lease, there would be the same three identical options, so the lessee would be required to re-lease and re-lease. It's just like Groundhog Day.
Ultimately, because the first and third "options" are illusory, everyone knows the lessee has no choice but to sign a 12 month extension, and hence, Republic Bank purchases these extensions prior to their existence and thus the complaint.
Here is the paragraph:

"Lessee's Option at Maturity Base Period. At the maturity of the Base Period of any Lease, Lessee shall, provided at least one-hundred and twenty (120) days prior written notice is received by Lessor from Lessee via certified mail do one of the following: (1) purchase the Property for a price to be determined by Lessor and Lessee; (2) continue the Lease for twelve (12) months additional months at the rate specified on the respective Schedule, or (3) terminate the Schedule and return the Property to Lessor at Lessee's expense to a destination within the continental United States specified by Lessor, provided however, that for option (3)to apply, all accrued but unpaid late charges, interest, taxes, penalties and any and all other sums due and owing under the Schedule must first be paid in full, the provisions of Sections 8a, 8b and 9c hereof must be specifically complied with and Lessee must enter into a new Schedule with Lessor to Lease property which replaces the Property based on the old Schedule. With respect to options (1) and (3), each party shall have the right in its absolute sole discretion to accept or reject any terms of purchase of any new Schedule if applicable. In the event Lessor and Lessee have not agreed to either option (1) or (3) by the maturity of the Base Period or if Lessee fails to given written notice of its option via certified mail at least one hundred twenty (120) days prior to the maturity of the Base Period, or if an Event of Default has occurred under any Lease, then option (2) shall apply at the maturity of the Base Period. At the maturity of the continued period provided for in option (3) above, the Lessee shall continue in effect at the rate specific in the respect Schedule for successive period of six (6) months each subject to termination at the maturity of any such successive six month continuation period by either Lessor or Lessee giving the other party at least thirty (30) days prior written notice of termination."
Paragraph 21(k)

Full Copy:
PeaceHealth v. Mazuma Capital Corp. Complaint and Jury Demand
http://leasingnews.org/PDF/PeacehealthvMazuma.pdf

Companies who utilize Evergreen Clauses
for Extra Lease Payments
http://www.leasingnews.org/Pages/lease_expiration_evergreen.html


• Contract Negotiations • Fraud Investigations
• Credit Investigations • Skip-tracing
• Third-party Commercial Collections
John Kenny
Receivables Management
For flat fee or commissions basis

john@jkrmdirect.com | ph 315-866-1167| www.jkrmdirect.com
(Leasing News provides this ad as a trade for investigations
and background information provided by John Kenny)
[headlines]
--------------------------------------------------------------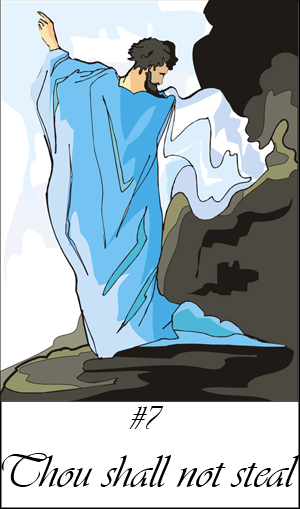 [headlines]
--------------------------------------------------------------
Bank Beat---Lee Price on Loose, FBI Releases Two Videos
U.S. Coast Guard Report Did Not Jump Overboard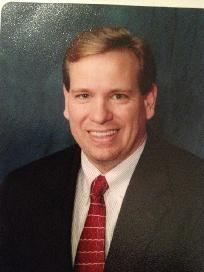 Aubrey Lee Price, known by clients as Lee Price, who allegedly embezzled $17 million as a director of Montgomery Bank & Trust, Ailey, Georgia, causing the bank to fail on July 6th, 2012, is still missing. He was indicted on July 2nd, the beginning of the week. He reportedly left a suicide letter stating he planned to buy diving weights and then jump overboard on a ferry boat. While there is evidence he did board the ferry boat, the US Coast Guard investigation found the owner and captain of the ferry boat said he would have been spotted jumping overboard, since 160 passengers were on board and it was full daylight.
Price had used a Visa card to purchase his ferry ticket, and investigators believe he then boarded the ferry in Key West.
"The ticket was scanned and that indicates that whoever had the ticket did get on the boat," the reports state.
A head count was also conducted when passengers boarded the ferry, but no head count was done when they got off in Fort Myers, Fla.
"There are several cameras on the ferry but none of them record," the reports state.
Montgomery Bank had received a Cease and Desist Order on October 6, 2009 from the FDIC for "unsafe or unsound banking practices and violations of law and/or regulations alleged to have been committed by the Bank." Bank equity was $9.1 million and the bank had lost $12.3 million.
In 2010 Price formed Montgomery County Bancshares, raised $14.1 million from clients and other investors, while his investment group Price controlled invested $10 million into ailing Montgomery Bank. Locals in the community of 450 people pitched in an additional $4 million. He gained control of the bank.
Federal authorities said Price, as a director for the bank, took control of investing the bank's capital. Price allegedly wired funds to accounts he controlled at other banks, and provided false financial statements to bank management.
After telling upper management that he was investing in U.S. Treasury securities, he wired bank funds to accounts he controlled and prepared falsified statements to cover his tracks, the federal complaint said. He is also charged with allegedly defrauding more than 100 clients in Georgia and Florida, many who lost their life savings and all retirement money.
Federal authorities have released two surveillance videos: one showing leaving the Key West, Florida airport and getting into a taxi with a small rolling suitcase. The next shows him rolling the suitcase across a ferry terminal waiting area. He reportedly owns property in Venezuela and has a bank account, where they believe he really was headed and the suicide was a ruse. While there is a diplomatic relationship with Venezuela, relationships with this country are quite strained and there have been many extradition problems.
Getting into taxi:
http://www.youtube.com/watch?feature=player_embedded&v=ntPELx9B9L8
Short Video in ferry terminal
http://www.youtube.com/watch?v=I1EkVkqoSas
[headlines]
--------------------------------------------------------------
Last Week 30 Day - 25% Off Summer Special Offer
25% Off regular rate below plus 30 day run
Help Wanted Web Ad New Programs
Classified Ad Section

21 days in a row:
$595 four lines (a space is a line)
($40 each additional line or space)
All you need do is send us the copy or the position description you want to fulfill and we do the rest. We will design the ad with the idea to fit you budget best, as well as recommend a "click to a web page" or seprate full page job description. Lines and spaces determine the price of the "help wanted ad" as the Logo is free as well as company description at the bottom of the ad (not to exceed the number of lines of the ad.) Also free: click to a click to a web site or a full description of the position.

Ads are placed in the "Help Wanted' section by category, alphabetical, with the ad with the most lines first in the group. They appear on the web site and in each news edition at the top, not in flash, but in separate news editions. (The "help wanted" top ad are changed in each news edition in sequence with other "help wanted" ads, mostly in a chronological basis.) The ad always appears in the classified help wanted section in each news edition, plus remains on the web site, even when it appears at the top of the headlines.
Most readers scroll the newsletter, or those directly interested in classified, will click on the headline and go direct to the news edition classified help wanted section, or click on the web site, and go to it at this site.
Leasing News reserves the right to refuse advertising, particularly to a company that has appeared in the complaint bulletin board
[headlines]
--------------------------------------------------------------
Leasing 102
by Mr. Terry Winders, CLP
"Terminating a lease"

True leases usually have a residual because the lessee has a payment requirement or the term of use is much shorter than the actual useful life of the equipment. This requires the lessor to look closely at the "use" of the equipment and check it out with the same effort that the credit investigation requires. If a residual is taken the lessor has an investment in the equipment that will not be realized until termination. It is very important to create an attachment to the acceptance agreement that spells out the return conditions.
One of the most neglected documents in leasing is the return conditions. If you want a good one then e-mail me and I will send you one. However, no one document can cover all types of equipment. Part of the original equipment investigation should determine what the manufacturer/distributor suggest you should put in the return conditions. One of the tricks of the trade is to put a phrase in your return conditions (in bold print) that the lessee "may be" subject to an investigation fee for an industry expert to check out the condition prior to the lessors acceptance of the returned equipment.
Once we started putting the investigation fee in the return language it was surprising how the condition of returned equipment jumped up considerably. I never imposed the fee but I also contacted the lessee 90 days prior to termination and sent them a copy of the return conditions. On many occasions the lessee negotiated a purchase because the condition of the equipment was such that the price to bring it up to the return conditions was higher that the purchase price.
The termination of a true lease and the equipment issues associated with that termination require as much if not more work as went into the commencement of the lease. There are four ways a termination can occur, a default, an early termination, an early buy out, and the end of the agreed upon term(s) of rent. Each requires careful consideration and knowledge of how the equipment value(s) will affect the required procedures. The equipments value is a function of its condition, location, and remaining useful life.
Termination of the lease and the return of the equipment must be handled in a very careful manner so once the equipment has been cleared to be returned then you should have a policy or set of instructions on how to handle the return.
Here is some policy inserts to handle termination issues:

1. Transportation
a) End of the lease requirements include lessee paying for the
return of the equipment to a location designated by us.
b) Any requirement to transport equipment due to a default in the lease must be handled in the following manner.
1) Transportation should be arranged for, and provided by, a equipment firm familiar with the equipment and knowledge of how to transport it. The fee for this service should be approved by the leasing department manager.
2) If the cost to hire experienced help is beyond reason or if the asset does not require special handling then the equipment may be transported by lessor personnel provided proper insurance is in place prior to transport.
2. Storage:
a) Prior to the return of the equipment, from termination or the legal right to gain possession after a default, arrangements need to be made for the storage of the equipment.
b) The first attempt to store equipment that is coming off lease is at the current `lessee's place of business. This will remove the cost to return it to us and then incur possible additional cost to transport it to new purchaser.
c) The second approach is to return the equipment to the original vendor for storage and remarketing if satisfactory arrangements can be negotiated.
d) The third approach is to make arrangements to store at a seller of this kind of equipment with arrangements for resale.
e) The forth approach is to arrange storage at a location that supports the remarketing of the equipment making sure it is protected and insured.

3. Insurance:
a) Prior to taking possession of the equipment it is important to make sure that the equipment is insured.
b) If at all possible, the insurance policy currently covering the equipment be extended or modified to cover the equipment once delivered over to us.
c) If the lessee's insurance is not in force, or will be terminated upon our possession, insurance must be placed on the equipment prior to or taking possession.
1) The insurance must have physical damage coverage
equal to the equipment's estimated value.
2) The insurance must have liability coverage equal to the amount not covered by the Lessor's umbrella coverage.
4. Clean up and get ready expenses.
a) The lease requires the equipment to be returned capable of performing its task; therefore,
off-lease equipment should not need anything other than a wash or in some extreme cases a paint job. The amount to accomplish this will be approved by the Leasing Department Manager
b) In those cases where equipment is obtained by repossession an estimate of the cost to repair the equipment and get it ready for sale will be submitted with an estimate of the equipment's sale value or its estimated value in "as is" condition prior to submitting it to the Leasing Department Manager for authority to proceed.
5) Remarketing:
a) The resale of the equipment should begin with the original vendor or someone capable of reaching the largest market. It also may eliminate storage and insurance costs.
b) On occasion, if the equipment has been returned due to a default
c) and a commercially reasonably sale must be accomplished to retain deficit proceedings against the lessee:
1) The representative attorney should be consulted to determine what steps need to be followed to insure commercial reasonableness.
2) In those cases where the lessee is determined not to be able to handle the deficiency then the equipment must be remarketed in the manner that will maximize the lessor's value in the equipment.
d) On occasion, if the salvage value is below the booked residual or the street value of the equipment does not warrant a remarketing effort then steps should be taken to donate the equipment to a charity to maximize the lessor's charitable contributions.
Mr. Terry Winders, CLP, has been a teacher, consultant, expert witness for the leasing industry for thirty years and can be reached at leaseconsulting@msn.com or 502-327-8666.
He invites your questions and queries.
Previous #102 Columns:
http://www.leasingnews.org/Conscious-Top%20Stories/Leasing_102/Index.htm
Mr. Terry Winders available as Expert Witness. 35 years as a professional instructor to the top equipment leasing and finance companies in the United States, author of several books, including DVD's, as well as weekly columnist to Leasing News. He also performs audits of leasing companies as an expert on documentation, and has acted as an expert witness on leasing for litigation in legal and tax disputes, including before the IRS. He also has taught the senior bank examiners, how to review a bank leasing department, for the Federal Reserve in Washington D.C. and has trained the examiners for the FDIC on how to prepare a lease portfolio for sale.
Mr. Winders received his Master of Business Administration and his Bachelor of Science degrees from the College of Notre Dame.
502.649.0448/Leaseconsulting@msn.com
(This ad is a "trade" for the writing of this column. Opinions
contained in the column are those of Mr. Terry Winders, CLP)

[headlines]
--------------------------------------------------------------
Remembering Curt Webster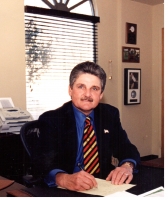 Kenyon Curtis "Curt" Webster
September 28, 1944 - August 07, 2012

"Beloved husband of Georgina. Loving father of Alfred Robert (Donna) Troisi, and Dawn (Peter) Leo. Cherished grandfather of Dayna, Peter Curtis, and Luciana."

-----

"I have known Curt for a long time. This man has done so much for others, it is a great loss to me as well as the many people he touched. We did great deals together. over the past years .I knew his devotion to his family and the love they had for him. Few men have impressed me but his charitable nature and will to keep learning with respect for differences is unparallel in my book.
"I will miss him, his voice and manner the familiar "Hey Pal what can I do for you" will be missed. I will say to those who knew him, few will ever replace his earnest and trust with me. I consider him a brother in life."
Sincerely
Neil Roth
Key Credit Corp.

-----
"I'm so glad you sent out a special piece about Curt. When I talked to him recently he said he was doing much better. But with Pancreatic cancer it can turn on a dime as we found out with our good friend Chris Walker."
Rosanne Wilson, CLP, BPB
1st Independent Leasing, Inc.
-----

"Needless to say Curt will be very much missed in this life."
Bob Runyon
Capital Lease

Curt Webster Passes Away
http://www.leasingnews.org/Pages/webster_892012.html
[headlines]
--------------------------------------------------------------


Are You Unknowingly Financing Inventory?
by Tom McCurnin, Esq.
Barton, Klugman & Oetting
Los Angeles, California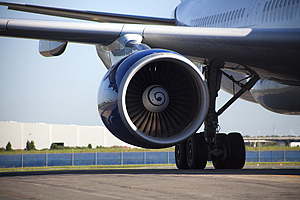 How Ignorance and the Buyer in the Ordinary Course of Business Exception Can Put You in the Position of Financing Inventory
English poet Thomas Gray once wrote that "Where ignorance is bliss, 'tis folly to be wise." That may have worked for him (he was writing about Eton College), it probably doesn't work very well for equipment lessors.
Here is a hypothetical: A Leasing Company leases equipment to a lessee, and later finds out the company is actually in the business of leasing and re-selling that same equipment. It might be a construction or medical supply business, and their actual business model is unapparent from their corporate name.
It is highly likely that the equipment the lessor just leased is inventory for resale. It is also probable that the lessee could sell the equipment without the lessor's consent to purchasers who might acquire title to the equipment free and clear of the lessor's lien. In short, the leasing company is unwittingly financing inventory and the inventory purchaser walks away with the leased equipment—and it's all legal.
Sound improbable? That's what almost happened to a lessor in Wells Fargo Bank Northwest, N.A. v. RPK Capital, 360 S.W.3d 691 (Tex.Ct.App. 2012). There, the lessor leased a engine thruster to an airline. The equipment wasn't supposed to re-sold, but somehow ended up on an airplane which was in fact sold. Through a series of complicated bankruptcies and liquidation sales, Wells Fargo Bank ended up with the equipment.
The equipment lessor wanted its equipment back. The Bank objected to the leasing company's claim and made two pretty good arguments. First, the Bank claimed the equipment had become part of an airplane and was an "accession." The argument is that by combining the several goods into one unit, the lessor lost its security interest. This might have been the law under the old Code, but the Court got it right. The UCC uses the timing of the security interest to determine whether or not the equipment is an accession. Under §9-335, if the lessor filed its security interest first, then even if the equipment was made part of an airplane, the lessor retained its security interest. Parenthetically, if the lease was a true lease, Article 2A, provides for similar treatment in 2A §305.
The Bank then claimed it bought the airplane at a sale and was therefore a 'buyer in the ordinary course of business" under UCC §§1-201(9) and 9-320(a). While the Bank's customer did in fact buy the airplane at a liquidation sale, this is not the type of retail sale envisioned by §1-201(9), since the lessee was not in the business of selling this type of equipment—it was an airline. Therefore, the Bank lost on those grounds as well. There are also similar provisions in Article 2A for true leases in UCC 2A § 103(a)(1).
The Court got it right on this one, but the equipment lessor almost let one get away. It is not uncommon for a business to finance inventory through lease financing. The lessee the lessor is dealing with may be in the business of re-leasing or re-selling equipment of this nature. Their precise business model may not be readily apparent. If the lessor doesn't understand the true nature of the lessee's business, then the lessor maybe financing inventory and is at risk.
If the lessee is actually in the business of selling that type of collateral, the lessee's customers who purchase the inventory are entitled to buy the leased goods free and clear from lessor's lien, subject to three conditions: (1) The lessee/seller must have created the security interest in favor of the lessee; (2) The lessee/seller must actually be in the business of selling this type of collateral; and (3) There must actually be a sale to a buyer; and (4) The circumstances of the sale must not be suspicious. If the buyer prevails on these issues and paid value, that buyer can take the lessor's collateral free and clear of liens.
How can leasing companies protect themselves from unwittingly financing inventory? First, know the customer. The lessor should run D&Bs or Accurints on the customer to determine what business it is in. If it is in the re-sale or re-lease business, you might be financing inventory. Second, on larger transactions, there is no substitute for an inspection of the collateral prior to financing the equipment. On very large transactions, a personal visit by lessor representative would not be out of the order. Third, the lessor should perform periodic re-inspections, which are often called for in lease documentation. If the equipment may not be inspected because it is constantly "out in the field," that may be a signal that you just financed inventory. Finally, tagging or marking the equipment, while not generally useful, may provide protection if the lessee is stupid enough to keep the tags in place.
Whle Thomas Gray felt that ignorance was bliss, had the equipment lessor realized that it was financing inventory, it might have avoided this Texas lawsuit and resulting appeal.
Tom McCurnin
Barton, Klugman & Oetting
Los Angeles, California
email: tmccurnin@bkolaw.com
Voice: (213) 621-4000
Fax (213) 625-1832
Visit our Web Site at www.bkolaw.com

Court Case:
http://leasingnews.org/PDF/RPKWellsFargoCase.pdf
Previous Tom McCurnin Articles:
http://www.leasingnews.org/Conscious-Top%20Stories/leasing_cases.html




[headlines]
--------------------------------------------------------------
Top Stories August 6--August 9
Here are the top ten stories opened by readers
(1) Companies who utilize Evergreen Clauses
for Extra Lease Payments
http://leasingnews.org/archives/Aug2012/8_06.htm#utilize
(2) Archive --- August 9, 2001
Lindsey McLorg says, "Goodbye."
http://leasingnews.org/archives/Aug2012/8_09.htm#archive
(3) Carebridge for Patrick Sponsel
http://leasingnews.org/archives/Aug2012/8_06.htm#sponsel
(4) KFC versus Chick-fil-A
http://leasingnews.org/archives/Aug2012/8_09.htm#versus
(5) Marlin 1st Time Net Income Exceeds Evergreen Income
by Christopher Menkin
http://leasingnews.org/archives/Aug2012/8_06.htm#marlin
(6) Leasing 102 by Mr. Terry Winders, CLP
"Municipal Leases"
http://leasingnews.org/archives/Aug2012/8_06.htm#municipal
(7) New Hires---Promotions
http://leasingnews.org/archives/Aug2012/8_09.htm#hires
(8) Growth of Healthcare asset finance
is outpacing market growth
Written by Brian Rogerson
http://leasingnews.org/archives/Aug2012/8_09.htm#growth
(9) "Divorce" by Barry Marks, Esq.
from his New Poetry Book
http://leasingnews.org/archives/Aug2012/8_09.htm#marks
(10) The Best-Selling Products of All Time
24/7 Wall Street
http://leasingnews.org/archives/Aug2012/8_06.htm#best
Not Counted for Technical Reasons:
Curt Webster Passes Away
http://www.leasingnews.org/Pages/webster_892012.html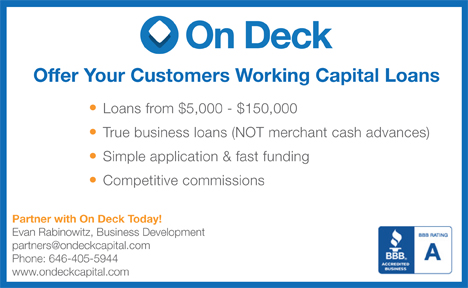 [headlines]
--------------------------------------------------------------
Ten Lawyers Against Evergreen Clause Abuse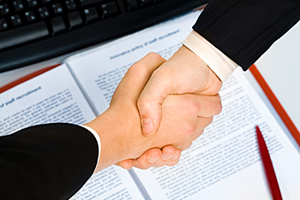 The original intention of the Evergreen clause in an equipment leasing contract was to have an alternative to when the lessee did not exercise the residual at the end of the contract. Often the clause calls for an automatic additional twelve months when the residual is not resolved.
In most cases, the lessor notifies the lessee that the residual will be due, often ninety days in advance. However, often there is nothing in the contract that requires the lessor to notify the lessee regarding the expiration of the contract.
Contrarily, many small ticket lessors do not notify the lessee, and automatically continue the lease, often via an ACH or continued billing, which often goes unnoticed until many payments have already been made.
Leasing News would like to see an industry standard that lessees are notified in advance of the expiration of their contract regarding its termination. We support the clause, and the notification requirement is wide open, meaning 90, 60, even 30 days and by telephone or mail.
This list of attorneys agrees with this and will be available to lessees, sometimes able to help them without a fee, or at a reduced rate, in an effort to end the abuse of Evergreen clause leases.
kitmenkin@leasingnews.org
Jim Coston
Coston & Coston LLC
105 W. Adams Street
Suite 1400
Chicago, Illinois 60603
(312) 205-1010
jcoston@costonlaw.com
(In 1998, he was elected to the United Association of Equipment
Leasing Board of Directors, and in 2003-04 was the first
attorney to become UAEL President, very active in his political party.)
Ronald J. Eisenberg
Schultz & Associates LLP
640 Cepi Drive, Suite A
Chesterfield, MO 63005
(636) 537-4645 x108
(636) 537-2599 (fax)
www.sl-lawyers.com
(Proven Leasing Litigator, well respected by all sides)
Ronald P. Gossett
Gossett & Gossett, P.A.
400 Seridan Street, Building I
Hollywood, Florida
954-983-2828
Fax: 954-983-2850
rongossett@gossettlaw.com
(Many cases including NorVergence, Brican, among others, a winner)
Brandon J. Mark
Attorney at Law, Admitted in Utah and Oregon
Parsons Behle & Latimer
201 South Main Street, Suite 1800
Salt Lake City, UT 84111
Direct Dial 801.536.6958
Facsimile 801.536.6111
www.parsonsbehle.com
BMark@parsonsbehle.com
(His firm represents banks who buy leases, and his
clients refuse to buy these types of leases.)
BARRY S. MARKS
MARKS & WEINBERG, P.C.
Financial Center - Suite 1615
505 North 20th Street
Birmingham, Alabama 35203
P. O. Box 11386
Birmingham, Alabama 35202
bmarks@marksweinberg.com
www.leaselawyer.com
205.251.8303
fax 278.8905 (Direct) 251.8305 (Main)
(Well-known to the leasing industry, also Alabama Poet)
Tom McCurnin
Barton, Klugman & Oetting
350 South Grand Ste. 2200
Los Angeles, CA 90071
Voice: (213) 617-6129
Fax: (213) 625-1832
Cell: (213) 268-8291
Email: tmccurnin@bkolaw.com
(Leasing News Advisor/Well-Known top Leasing Litigator)

Frank Peretore
Peretore & Peretore, P.C.
191 Woodport Road
Sparta, New Jersey 07871
www.peretore.com
(973) 729-8991
peretore@peretore.com
(Experienced leasing attorney, aggressive, author, secretary,
National Equipment Finance Association, ELFA, too)

Ellen Stern
Ellen Michele Stern
17630 El Mineral Rd
Perris, CA 92570
951-443-4000
leaselaw@msn.com
(Long time Southern California leasing attorney, well-respected)
Kevin E. Trabaris, Principal
Trabaris, P.C.
707 Skokie Boulevard, Suite 600
Northbrook, IL 60062
Direct: (847) 205-4377
Mobile: (847) 840-4687
Fax: (848) 260-5768
kevin@trabaris.com
www.trabaris.com
"In my career, I've repeatedly seen this provision misused
by unscrupulous lessors and think it's a bad idea for both
the lessee and the lessor."
Michael J. Witt, Esq.
MICHAEL J. WITT LAW OFFICES
4342 Oakwood Lane
West Des Moines, IA 50265
Tel: (515) 657-8706
Mobile: (515) 868-1067
Fax: (515) 223-2352
witt-law@live.com
(Former Advanta Leasing
and Wells Fargo Equipment Finance attorney)
Companies who notify lessee in advance of lease expiration
and require their discounter to also notify lessee in advance
http://www.leasingnews.org/Pages/lease_expiration.html


Comprehensive personal property tax outsourcing services
We accept file exports and integrate personal property tax information with all lease management or accounting software. No other firm offers the combination of individual attention, software capabilities expertise, "full disclosure" and web port accessibility to information more than we do.

Click here to learn what our clients say about our service
Gary DiLillo, President 440.871.0555 or gary@avptc.com