Asset Manager
Los Angeles, California
Class 8 through Class 6 Trucks

Manage repossession, valuation, refurbishing,
remarketing trucks and equipment
Exp. owner-operator trucking business a must
To learn more, please click here
Monday, December 18, 2017
Please Donate
(You can deduct this year, but perhaps not next year)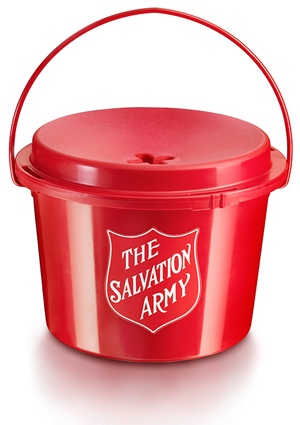 (Please click on Kettle)
Thank You Larry Armstrong, Theresa Kabot, Bruce Kropschot,
Bruce Lurie, Dean Morrison, Gerry Oestreich, Cam Pittman,
Reid Raykovich, CLFP, Dean Rubin, Rosanne Wilson


Today's Equipment Leasing Headlines

Seeking Information on Cannabis Financing
Receiving Many Inquiries
Position Wanted – Credit
Work Remotely or Relocate for Right Opportunity
Top Stories -- December 11 - December 15
(Opened Most by Readers)
Tennessee Supreme Court Reverses Court of Appeal on
Standard of Commercially Reasonable Sale
By Tom McCurnin, Leasing News Legal Editor
Leasing Industry Ads---Help Wanted
Maxim Commercial Capital
Bank Failure in Chicago
No Reason Stated re: Why it was Closed? Numbers good!
Key Leasing Executives Educate University of Colorado Boulder
MBA Students on Equipment Finance Industry
The U.S. States with the Most People in Debt
By Niall McCarthy, Statista
Free Small Art Prints
Over 33 Million Images
Shepherd Mix
Atlanta, Georgia Adopt-a-Dog
Leasing News Classified
Back Office
News Briefs---
The Five Largest U.S. Banks
Hold More Than 40% of All Deposits
OOIDA Aims to Protect Members from
'Unintended Consequences' at L.A. Port
Digital Transformation Tech Spending to Hit $1.3T in 2018
mobility, big data, cloud computing and other technologies
Exodus of Foreign Workers Leaves British Employers
in the Lurch
As California still burns,
Sonoma starts long rebuilding process
Victims of Sonoma County fires face choices
as attorneys vie for their business
Broker/Funder/Industry Lists | Features (writer's columns)
Top Ten Stories Chosen by Readers | Top Stories last six months
www.leasingcomplaints.com (Be Careful of Doing Business)
www.evergreenleasingnews.org
Leasing News Icon for Android Mobile Device
You May have Missed---
Poem
Sports Brief----
California Nuts Brief---
"Gimme that Wine"
This Day in History
SuDoku
Daily Puzzle
GasBuddy
Weather, USA or specific area
Traffic Live----
######## surrounding the article denotes it is a "press release" and was not written by Leasing News nor information verified, but from the source noted. When an article is signed by the writer, it is considered a "by line." It reflects the opinion and research of the writer.




Please send a colleague and ask them to subscribe. We are free.
Email kitmenkin@leasingnews.org and in subject line: subscribe

[headlines]
--------------------------------------------------------------
Seeking Information on Cannabis Financing
Receiving Many Inquiries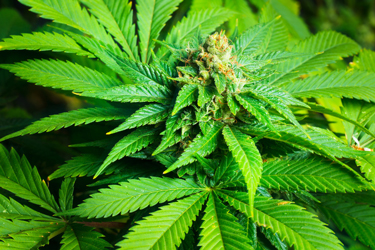 29 States have made it legal to possess Marijuana for medical purposes. Several states have pending legislation to also make it available for medical purposes. Five states have voted to legalize it for recreational purposes. Several marijuana businesses in Oregon, Colorado and Washington have accounts with state chartered institutions and credit unions.
State Treasurer John Chiang says he supports California looking into the creation of a public bank to serve marijuana businesses.
Leasing News receives emails and telephone calls from all over the country on where to go for equipment financing for marijuana enterprises, from growing, selling, transporting, and related businesses from brokers, growers, vendors, and wholesalers.
Marijuana Is a growing business. Leasing News would like to make a list of companies who provide financing for the marijuana industry. Please send information who to contact, email, website, or any other information that would be helpful to kitmenkin@leasingnews.org



[headlines]
--------------------------------------------------------------
Position Wanted – Credit
Work Remotely or Relocate for Right Opportunity
Each Week Leasing News is pleased, as a service to its readership, to offer completely free ads placed by candidates for jobs in the industry. These ads also can be accessed directly on the website at:
http://www.leasingnews.org/Classified/Jwanted/Jwanted.htm
Each ad is limited to (100) words and ads repeat for up to 6 months unless the candidate tells us to stop. Your submissions should be received here by the end of each week.

Please encourage friends and colleagues to take advantage of this service, including recent graduates and others interested in leasing and related careers.

Will relocate for the right opportunity and can work remotely. I have (25+) years in making credit decisions, as well as helping sales team and third party originators close more transactions via understanding their applicant's financial abilities. I can create alternative or additional opportunities (and income) by knowing which type of loan is best for the borrower
aaacorrespondent@gmail.com


Orlando, Florida
As a Commercial Credit Analyst/Underwriter, I have evaluated transactions from sole proprietorships to listed companies, across a broad spectrum of industries, embracing a multitude of asset types. Sound understanding of balance sheet, income statement and cash flow dynamics which impact credit decisions. Strong appreciation for credit/asset risk.
rpsteiner21@aol.com
407 430-3917

Work Remotely from Portland, Oregon
Experienced commercial banker and former commercial equipment leasing industry professional seeking full-time or part-time work out of my home in Portland, Oregon. Over twenty years' experience in credit analysis, underwriting, sales and collections. Known for creative problem solving and strong quantitative & qualitative analytical skills. Demonstrated ability to gather information, evaluate and make informed strategic business decisions to maximize profit and mitigate risk. Well known for ability to develop strong business relationships with Clients and large list of national equipment leasing Brokers. Please see attached resume and contact me below if interested.
Resume
JFrank@BL-Solutions.com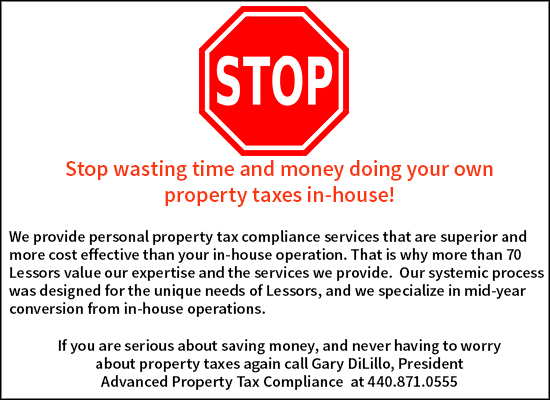 [headlines]
--------------------------------------------------------------
Top Stories -- December 11 - December 15
(Opened Most by Readers)
(1) Finally! New York Attorney General's Office Goes After
Northern Leasing
By Tom McCurnin, Leasing News Legal Editor
http://leasingnews.org/archives/Dec2017/12_11.htm#finally
(2) Hell or High Water Clause Sunk in West Virginia
By Tom McCurnin, Leasing News Legal Editor
http://leasingnews.org/archives/Dec2017/12_15.htm#hell
(3) Banc of California Exec. turned Firm's Headquarters
into Sex Den: Suit -- More like Hotel California
https://nypost.com/2017/12/08/bank-exec-turned-firms-headquarters-into-sex-den-suit/
(4) New Hires/Promotions in the Leasing Business
and Related Industries
http://leasingnews.org/archives/Dec2017/12_15.htm#hires
(5) "Looking for someone who can make me laugh."
Cartoon
http://leasingnews.org/archives/Dec2017/12_13.htm#cartoon
(6) The Most Valuable Companies of All-Time
Modern Juggernauts like Apple & Amazon Don't Even Come Close
http://leasingnews.org/archives/Dec2017/12_11.htm#valuable
(7) Archives---December 13, 2000
--Paul Torres Predictions
http://leasingnews.org/archives/Dec2017/12_13.htm#archives
(8) Sales Makes it Happen by Steve Chriest
Fast Turn Around Time
http://leasingnews.org/archives/Dec2017/12_13.htm#fast
(9) Transportation Equipment Financing to Remain
an Attractive Option for Truckers
http://leasingnews.org/archives/Dec2017/12_15.htm#transportation
(10) Why Net Neutrality Was Repealed
and How It Affects You
https://www.nytimes.com/2017/12/14/technology/net-neutrality-rules.html
[headlines]
--------------------------------------------------------------
Tennessee Supreme Court Reverses Court of Appeal on
Standard of Commercially Reasonable Sale
By Tom McCurnin
Leasing News Legal Editor
Tennessee Supreme Court Holds That Trial Court Did Not
Consider Guarantor's Ability to Reinstate Obligation
After the Creditor Failed to Give Notice to the Guarantor
Regions Bank v. Thomas 2017 Tenn. LEXIS 699 (Tenn S.Ct. 2017)
King Pyrrhus of Epirus (a province in Greece), defeated the Romans at the Battle of Heraclea in 280 BC, but with huge losses. While his generals were congratulating themselves, King Pyrrhus noted that "Another such victory and I come back to Epirus alone." The case today demonstrates what may be a pyrrhic victory for a secured creditor.
Warning: This is a purely legal article, probably of interest to only lawyers who handle deficiency judgments after repossession and resale of collateral. It is fairly technical.
Last year I wrote about this case at the court of appeal level. The Tennessee Court of Appeal ruled that when a secured creditor fails to give notice to a guarantor, a presumption under Uniform Commercial Code § 9-626(a)(4) kicks in which requires the secured creditor to prove that had it given proper notice to the guarantors, the obligation would not have been satisfied. Since Regions Bank did not produce that evidence (and indeed objected to it, when offered), the Bank did not carry their burden and there could be no deficiency. My thought was this was an accurate ruling, compounded by the stupidity of the creditor's attorney objecting to the very evidence which would have complied with the statute. Regions Bank appealed to the Tennessee Supreme Court.
The Tennessee Supreme Court reversed and ordered that the trial consider all the evidence relative to this issue. The facts follow.
Regions Bank, as secured creditor, loaned $2.3mm to LGT Aviation, secured by the aircraft and further collateralized by the personal guaranties of LGT's principals. The loan went into non-monetary default (failure of insurance) and Regions sued the borrower and guarantors. While the suit was pending, Regions Bank repossessed and sold the aircraft, at a private sale in 2008 for a purchase price of $875,000, leaving a deficiency of $1.4 million dollars. The trial court entered judgment.
But Regions failed to give notice to the guarantors of the private sale. Regions Bank argued that a letter sent to the guarantors suggesting that the bank might take possession of the aircraft and there might be a deficiency was good enough notice.
Because the notice was insufficient, the focus was on one key issue—did the failure to give notice result in a diminished recovery that would affect the deficiency. Specifically, Uniform Commercial Code § 9-626 provides that when the secured creditor fails to give notice, the botched sale places the burden on the secured creditor that it was "no harm, no foul." In short, did the failure to give notice diminish the proceeds of the private sale? The Bank assumed that it could establish the market value of the aircraft and meet this burden. But, the Code's exact language is more daunting. The Code states that the secured creditor must present evidence that it would not have been satisfied had it given notice. That's a tough burden.
When the guarantors attempted to introduce evidence as to what they might have done had they received notice, counsel for the bank objected. Therefore other than some market value numbers, there was nothing in evidence to satisfy the Code. The Tennessee Court of Appeal reversed, throwing out the deficiency. Their rationale was based on the rule that once the secured creditor botches the sale, the burden is placed on that secured creditor to prove that it would not have been satisfied had it given notice, a hypothetical fact. Although Regions Bank argued that this is a simple analysis of the market value of the collateral at the time of the sale, the Court of Appeals refused this simplistic analysis.
The Court held that it was Regions Bank's burden to produce evidence that had it given proper notice to the guarantors, their note would not have been satisfied. The Court further held that the hypothetical intentions of the guarantors, had they received possible notice, was relevant to the issue. Since Regions Bank did not produce that evidence (and indeed objected to it, when offered), the Bank did not carry their burden and there could be no deficiency. Guarantors won, secured creditor lost. Regions appealed.
This rebuttable presumption rule (that the guarantors are presumed to have been able to reinstate the claim had notice been given) is not readily apparent. It is located in § 9-626(a)(4). Typically, all that has to be shown is that the market value of the collateral was insufficient to satisfy the obligation. However, as tempting as that standard might appear to creditors' lawyers, it is not correct. The Tennessee Supreme Court held that
"[Where the creditor has not given proper notice of sale] evidence of a . . . guarantor's ability and motivation to redeem or purchase the collateral for an amount equal to the sum of the secured obligation, expenses, and attorney's fees may be relevant to the ultimate determination of the amount of proceeds that would have been realized had the secured creditor provided the statutorily required notice. Therefore, a debtor or guarantor may offer such evidence, in addition to any countervailing evidence regarding the fair market value of the collateral.
In short, the Tennessee Supreme Court ruled that whether the guarantors could have redeemed the collateral was relevant, but not a requirement for the creditor to show. Thus, it was held that permitting guarantor to introduce evidence of the ability and motivation of the guarantors to redeem or purchase the collateral for an amount equal to the sum of the secured obligation, expenses, and attorney's fees is not only relevant, but wholly consistent with the purpose of the Uniform Commercial Code.
The holding puts the case in the exact same position at the trial court level when the guarantors sought to introduce evidence of his intention to reinstate the obligation and were prohibited from doing so.
The secured creditor won this round (because the judgment in favor of the guarantors and against the creditor was reversed), but the result may be a pyrrhic victory. The guarantors will obviously be permitted to testify that they had a wad of money and of course would have reinstated had they been given notice. Assuming the evidence is credible and supported with other evidence, the guarantors are still in the game, and may ultimately win this case.
What are the takeaways here?
• First, Notice to a Guarantor is a Big Deal. What banker doesn't know to give notice to guarantors? Were these guys living in a cave for the last 20 years? Assuming I expect too much from the bankers, on a $2.4mm deal, do you think it might be a good idea to retain counsel for advice?
• Second, The Ruling, Although Diluted, Still Places a Difficult Burden on Secured Creditors. While the lower court's holding that a secured creditor has the burden of proving the guarantor's intent seemed a little odd, the Tennessee Supreme Court still allows a guarantor to prove that he or she would have reinstated the obligation had the guarantor been notified. In many cases, the credibility of this issue will turn on the guarantor's financial wherewithal to reinstate. This may be a pyrrhic victory.
• Third, This Case Should Settle. I get it that the secured creditor won, and the bankers are probably slapping each other on the back right now. But at the re-trial, the issue of whether the guarantor could have reinstated will be front and center. The issue of the market value of the aircraft, while relevant, is simply not determinative of this issue, as suggested by many banking lawyers.
The bottom line to this case is that the Tennessee Supreme Court threw Regions Bank a bone in this case, but it simply may not be sufficient to carry the burden of proof that even with hypothetical proper notice, the secured creditor would still have a deficiency. King Pyrrhus would not be happy.
Regions Bank v. Thomas (23 Pages)
http://leasingnews.org/PDF/RegionsvThomas.pdf
Tom McCurnin is a partner at Barton, Klugman & Oetting in Los Angeles, California.
Tom McCurnin
Barton, Klugman & Oetting
350 South Grand Ave.
Suite 2200
Los Angeles, CA 90071
Direct Phone: (213) 617-6129
Cell (213) 268-8291
Email: tmccurnin@bkolaw.com
Visit our web site at www.bkolaw.com
Previous Tom McCurnin Articles:
http://www.leasingnews.org
Previous Tom McCurnin Articles:
http://www.leasingnews.org/Conscious-Top%20Stories/leasing_cases.html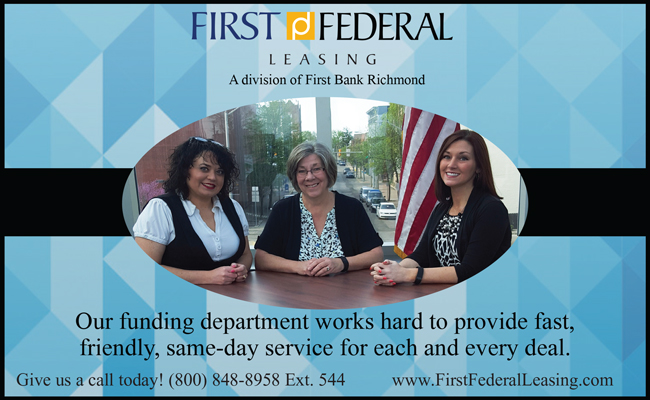 [headlines]
--------------------------------------------------------------
Leasing Industry Help Wanted


Asset Manager
Los Angeles, California
Class 8 through Class 6 Trucks

Manage repossession, valuation, refurbishing,
remarketing trucks and equipment
Exp. owner-operator trucking business a must
To learn more, please click here
[headlines]
--------------------------------------------------------------
Bank Failure in Chicago
No Reason Stated re: Why it was Closed? Numbers good.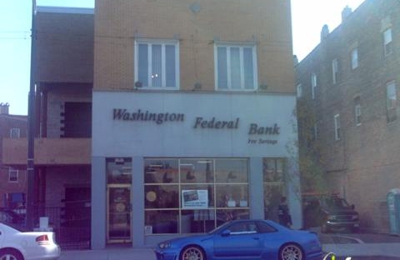 The two branches of Washington Federal Bank for Savings, Chicago, Illinois were closed. The FDIC entered into a purchase and assumption agreement with Royal Savings Bank, Chicago, Illinois. Founded January 1, 1913, the bank had 21 full time employees in 2006 and 16, September 30, 2017. Tier 1 Risk Based Capital Ratio was $24.74%
As of September 30, 2017, Washington Federal Bank for Savings had total assets of $166.3 million and total deposits of $144 million, of which there were approximately $11.6 million that exceeded FDIC insurance limits. This estimate is likely to change once the FDIC obtains additional information from these customers.
The FDIC estimates that the failure will cost its Deposit Insurance Fund $60.5 million. This is the third bank to fail this year in Chicago; the eight bank to fail in the nation.
There was no information on the reasons for closing the bank or the $60.5 million cost to the Deposit Insurance Fund.
The numbers from the FDIC Financial Summary on line at FDIC.gov did not explain the cause.
(In millions, unless stated otherwise)
Net Equity
2006
$6.9
2007
$7.4
2008
$7.5
2009
$8.0
2010
$9.0
2011
$10.5
2012
$11.7
2013
$13.6
2014
$15.2
2015
$17.1
2016
$19.3
Sp17
$21.0
Profit
2006
$804,000
2007
$731,000
2008
$402,000
2009
$577,000
2010
$936,000
2011
$1.4
2012
$1.5
2013
$1.8
2014
$2.0
2015
$1.9
2016
$2.2
Sp17
$1.7
Non-Current Loans
2006
0
2007
$843,000
2008
$716,000
2009
0
2010
0
2011
0
2012
0
2013
0
2014
0
2015
0
2016
0
Sp17
0
Charge Offs
2006
0
2007
0
2008
0
2009
0
2010
0
2011
0
2012
0
2013
0
2014
0
2015
0
2016
0
[headlines]
--------------------------------------------------------------
Key Leasing Executives Educate University of Colorado Boulder
MBA Students on Equipment Finance Industry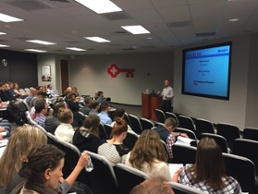 About 70 MBA students from the University of Colorado Boulder last month headed eight miles down the road to Key Equipment Finance's offices in Superior to hear Adam Warner, president, and Deborah Brady, chief financial officer, share their insights on the $1 trillion equipment finance industry.
Utilizing the Guest Lecture Series from the Equipment Leasing & Finance Foundation, Warner and Brady explained to the students that American businesses, nonprofits and government agencies each year invest more than $1.584 trillion in capital goods and software (excluding real estate).
Most businesses require equipment in order to operate and grow and, for a majority of businesses, equipment financing is a key acquisition strategy, Warner told the group. Domestically, equipment finance accounts for $1 trillion of business each year. Nearly eight in 10 businesses use at least one form of financing (excluding credit cards) to acquire equipment, and some 67%, or $1 trillion, is financed through loans, leases and other financial instruments.
The students also learned why equipment finance makes sense, and how a lease compares with a loan.
They were shown the benefits of financing, including:
Conservation of cash
100% financing
Preservation of capital
Hedge against inflation
Improved expense planning and business-cycle flexibility
Regular technology updates
Tax considerations
Relationship with equipment experts
Obsolescence management
Product and service bundling
Equipment disposal
Warner and Brady also shared Key Equipment Finance's market profile and background on upcoming lease accounting changes taking effect in 2019.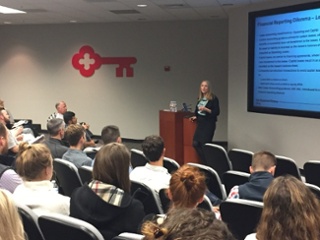 [headlines]
--------------------------------------------------------------
The U.S. States with the Most People in Debt
By Niall McCarthy, Statista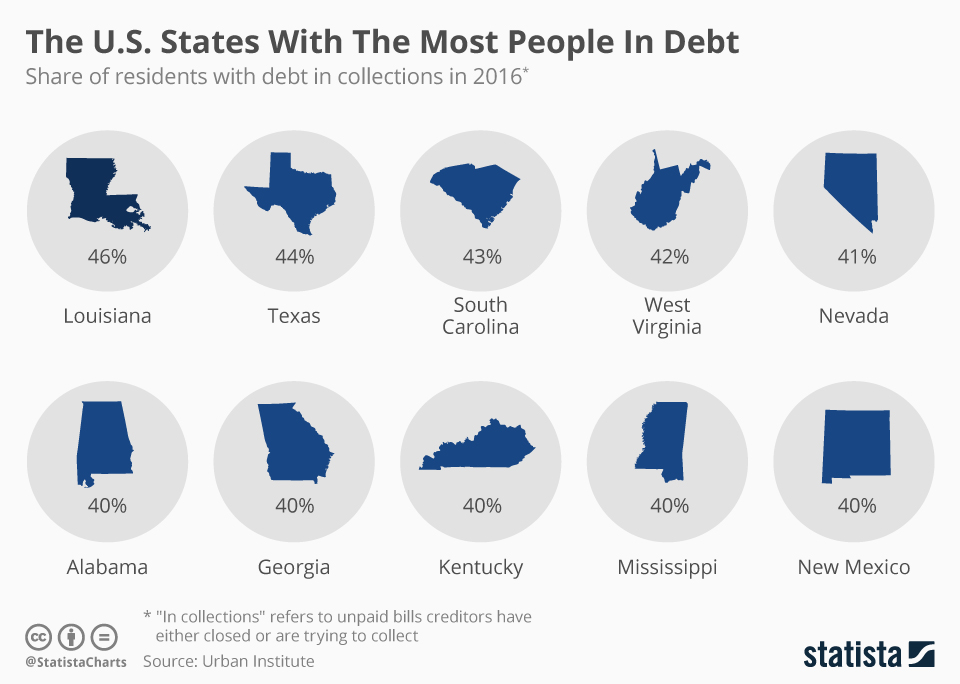 Nationwide, 33 percent of people have debt that has gone into collections which means they have unpaid bills creditors have either closed or are trying to collect. Between states, the share of people in debt fluctuates considerably and the lowest levels were recorded in Minnesota (17 percent), South Dakota (18 percent) and North Dakota (19 percent).
Louisiana is at the opposite end of the scale with nearly half its residents in debt with collections. Last year, 46 percent of people living in Louisiana were in debt and the median amount owed was $1,486. The majority of U.S. states with high levels of debt are concentrated in the south. Texas is second with 44 percent of its residents in debt and South Carolina comes third with 43 percent.
The Salvation Army helps feed, house, help those in need all year long…At Christmas time, is the only time they actively seek donations.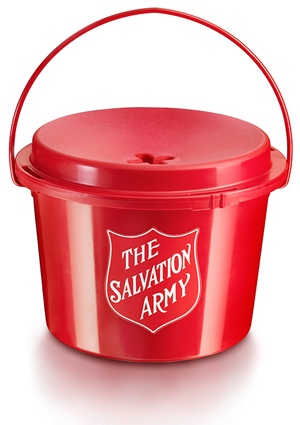 (Please click on Kettle)
[headlines]
--------------------------------------------------------------
Free Small Art Prints
Over 33 Million Images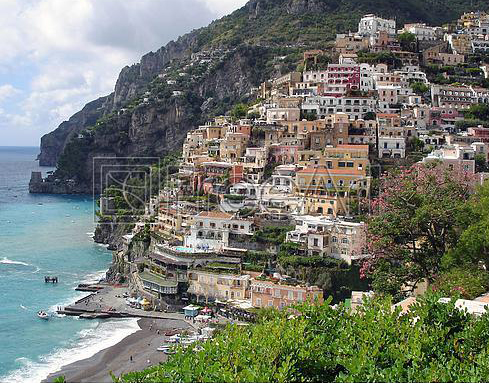 The photo above comes from website and was not ordered.
FreeArt provides free small art prints of over 33 Million images! For a shipping fee of just $1.99 you will receive a high-quality art print. Search photographic and illustration art prints in a variety of styles and on almost any topic you can imagine!
As a holiday gift courtesy of FreeArt.com, please use this code to enjoy 10 complimentary small prints, shipping and handling free!: 3GR9VD
If you enjoy FreeArt, I threw together an HTML link you can use if you wind up listing us: https://www.freeart.com/
[headlines]
--------------------------------------------------------------
Shepherd Mix
Atlanta, Georgia Adopt-a-Dog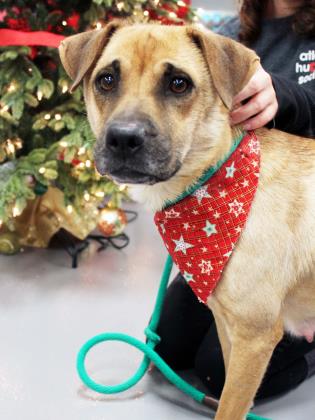 Bebe
ID: 36569446
Female
Age: 4 years, 3 months
Size: Medium
Color: Brown
Spayed
Declawed
Location: HM-Runs
Intake Date: 9/22/2017
Adoption Price: $125
Atlanta Humane Society
Howell Mill Campus
981 Howell Mill Road NW
Atlanta, GA 30318
404.875.5331
hmadoption@atlantahumane.org
Adoption Process:
http://atlantahumane.org/adopt/adoption-information/#.Wjbay9-nFjU
Hours:
Monday-Friday 12:00am - 7:00pm
Sat. - Sun. 11:00am - 6:00pm
Adopt a Pet
http://www.adoptapet.com/
[headlines]
--------------------------------------------------------------
Back Office: Atlanta, GA
Let Tax Partners handle your sales and use tax compliance duties w/less risk and cost than in-house. Largest tax compliance firm
in US
E-mail:sales@taxpartners.com
Back Office: 58 Calif. counties
Property tax, assessment appear representation and
consulting, including hearing appearances.
www.rpcpropertytax.com
Ken Sullivan 800-540-3900
Backoffice: Dallas, TX
Property Tax and sales and use tax administration services performance is guaranteed and we will save you time and money or our service is free.
E-mail: info@osgsolutions.com
Back Office: Gig Harbor, WA
Orion First Financial provides comprehensive lease/loan account servicing, collection/workout solutions and strategic advisory services. Contact David T. Schaefer
253-857-9610
dtschaefer@orionfirst.com
Back Office: Laughlin, NV
20 years experience on funder/broker sides. Looking for a relationship where I act as credit shop for smaller brokers when financial statements are involved.
E-mail:batarista@laughlin.net
Back Office: National Property Tax Compliance Services to the leasing industry. Over 60-years experience and fifty Lessors as clients. References and free quotes available,
440-871-5484,
E-mail gary@avptc.com
Back Office – National
Spending too much time on processing credit applications, preparing lease documents and other administrative tasks and not enough time marketing and growing your business? Call us! 407.964.1232
dee@leasebrokerassistant.com
Backoffice: New Rochelle, NY
Proactive management/administration of commercial/consumer vehicle lease/finance portfolios covering insurance, titles,
registrations, sales/property taxes, tickets, collections, accounting, vehicle disposition. Since 1975
E-mail: Barrett@BarrettCapital.com

Back Office: Northbrook, IL
Our staff of CPA's and lease professionals can handle any or all portfolio responsibilities incl. portfolio mgmt, invoicing, sales/property/income tax, accounting, etc.
800-826-7070
E-mail: ngeary@ecsfinancial.com
Back Office: San Rafael, CA
We can run your back office from origination to final payoff. 30 years experience in commercial equipment lease and loan portfolio management.
E-mail:gmartinez@phxa.com
Back Office - Portland, OR
Keep more of your hard-earned commissions! Middle-Market, Small-Ticket for brokers, nationwide, 20+years experience, negotiable splits. Contact us for more information at (888)745-9481 or
bev@alliedpacific.net
Back Office: Portland
Portfolio Financial Servicing Company provides private label servicing, backup servicing and sales/property tax filings for commercial and consumer leases and loans in the U.S. and Canada. With over $20 Billion in assets under management we have serviced the lending community since 1982. PFSC is engaged with over 52 securitizations.clysne@pfsc.com
[headlines]
--------------------------------------------------------------
News Briefs----


The Five Largest U.S. Banks
Hold More Than 40% of All Deposits
https://www.forbes.com/sites/greatspeculations/2017/12/14/the-five-largest-u-s-banks-hold-more-than-40-of-all-deposits/#41d8bd5d16aa
OOIDA Aims to Protect Members from
'Unintended Consequences' at L.A. Port
http://www.landlinemag.com/Story.aspx?StoryID=71405#.WjbPHd-nFjU
Digital Transformation Tech Spending to Hit $1.3T in 2018
mobility, big data, cloud computing and other technologies
https://www.datamation.com/data-center/digital-transformation-tech-spending-to-hit-1.3-trillion-in-2018.html
Exodus of Foreign Workers Leaves British Employers
in the Lurch
https://www.nytimes.com/2017/12/16/world/europe/britain-european-union-farming-immigration-labor-shortage.html
As California still burns,
Sonoma starts long rebuilding process
https://www.usatoday.com/story/news/2017/12/15/california-still-burns-sonoma-starts-long-rebuilding-process/947103001/
Victims of Sonoma County fires face choices
http ://www.pressdemocrat.com/news/7755804-181/victims-of-sonoma-county-fires?artslide=0
[headlines]
--------------------------------------------------------------

You May Have Missed---
Memo to Senate Banking Committee: Ex-Im Bank
Needs a Leader Who Believes In the Mission
https://www.forbes.com/sites/lorenthompson/2017/12/15/memo-to-senate-banking-committee-ex-im-bank-needs-a-leader-who-believes-in-the-mission/#3631f06530b1
[headlines]
--------------------------------------------------------------
Teaching the Angels to Dance
By Barry S. Marks, Esq., CLFP
The wings are the first problem.
Their wings scrape the carpet and trip
cherubim and seraphim alike until,
with a snort that hangs
musical in the air,
they float to the ceiling for a breather.
"Listen to the beat," I plead, but
drum and bass do not register with them.
They are lost in melody.
Michael closes his eyes and
unconsciously takes off,
bumps his head on the chandelier,
and settles back to the floor, blushing.
Raphael stumbles into the china cabinet,
Tzaphkiel and Tzadkiel collide,
Metatron practically somersaults over the sofa -
unable to translate their innate grace,
their light-drenched, aerodynamic beauty,
into the simplest of steps.
I joke that perhaps I should find them a pin,
but that falls flat before empty, beatific smiles.
Only Death seems to get it right,
the perfect partner, following my lead,
her dark eyes glowing,
her balance flawless as
she twirls and spins so light on her feet
she makes me feel like Fred Astaire -
until Gabriel cuts in
with a whisper that this is one dance
I should probably sit out.
[headlines]
--------------------------------------------------------------

Sports Briefs---

Patriots clinch AFC East with wild win over Steelers
http://www.nfl.com/news/story/0ap3000000894633/article/patriots-clinch-afc-east-with-wild-win-over-steelers
Carolina Panthers owner Jerry Richardson, 81, selling team
http://www.espn.com/nfl/story/_/id/21798557/carolina-panthers-owner-jerry-richardson-selling-nfl-team
Rams take control of NFC West with dominating 42-7 win over Seattle
http://profootballtalk.nbcsports.com/2017/12/17/rams-take-control-of-nfc-west-with-dominating-42-7-win-over-seattle/
49ers Robbie Gould wins it in Jimmy Garoppolo
First Home Start
http://www.eastbaytimes.com/2017/12/17/49ers-robbie-gould-wins-it-in-jimmy-garoppolo-first-home-start/
Cowboys 20, Raiders 17: Derek Carr fumbles away Oakland's realistic playoff hopes
http://www.eastbaytimes.com/2017/12/17/cowboys-20-raiders-17-derek-carr-fumbles-away-oaklands-realistic-playoff-hopes/
NFL Scoreboard
https://nytimes.stats.com/fb/scoreboard.asp
[headlines]
--------------------------------------------------------------


California Nuts Briefs---
Cities face growing crisis as RVs become homes of last resort
http://www.mercurynews.com/2017/12/17/cities-face-growing-crisis-as-rvs-become-homes-of-last-resort/
How dry is it? Scientist says California has only slim
chance of normal rainfall this winter
http://www.sacbee.com/news/weather/article189996659.html#emlnl=Breaking_Newsletter
As housing prices rise, 17,000 Bay Area workers
commute from the Sacramento region
http://www.sacbee.com/news/local/article190050994.html#emlnl=Breaking_Newsletter
Nonprofits brace for drop in giving
as many taxpayers lose incentive under GOP plan
http://www.sacbee.com/news/local/article189848124.html#emlnl=Breaking_Newsletter
[headlines]
--------------------------------------------------------------



"Gimme that Wine"

http://www.youtube.com/watch?v=EJnQoi8DSE8
This Wine from Washington is Breaking all the Rules
https://www.huffingtonpost.com/entry/this-wine-from-washington-is-breaking-all-the-rules_us_5a3055cae4b06a512dd69b8f
Pop, Sparkle, Sip House Wine Rosé Bubbles in a Can
Are Just in Time for Holiday Cheer
https://www.winebusiness.com/newReleases/?go=getArticle&dataid=193434
Cakebread Cellars Announces Winemaker Transition
https://www.winebusiness.com/people/?go=getPeopleArticle&dataid=193428

Wine Prices by vintage
http://www.winezap.com
http://www.wine-searcher.com/
US/International Wine Events
http://www.localwineevents.com/
Leasing News Wine & Spirits Page
http://two.leasingnews.org/Recommendations/wnensprts.htm

[headlines]
----------------------------------------------------------------
This Day in History
1607 - Captain John Smith and two companions were captured by Indians while in search of provisions. His companions were killed, but he was spared, Smith reported, by the intercession of Pocahontas, Chief Powhatan's daughter. The Indian population of what was to become the U.S. was about 10,000,000 when European exploration began. The estimated European population in the colonies was 210. Because the pattern of settlement here differed from that of the Spanish penetration of Central and South America, the change in customs of the Indians was, at first, comparatively slow. Pioneer groups of European colonists were small. They entered regions with sparser populations and more fluid cultures than the larger and more stable Indian communities of Central America, the Andes, and the Caribbean Islands. Contact was sometimes mutually beneficial, but there was no fusion of European and Indian cultures as occurred in South America. In retrospect, the first decade of the seventeenth century was the twilight of aboriginal Indian life.
1777 - The Continental Congress authorized a National day of thanksgiving to celebrate the surrender of Lieutenant General John Burgoyne on October, 1777 at Saratoga (now Schuylerville), NY. This is considered the first national holiday declared by Congress. In 1789, President Washington changed the date to make it an annual general Thanksgiving Day. President Abraham Lincoln set aside the fourth Thursday in November for an annual nationwide observance. It was the result of a long campaign by Sarah Joseph Hale, the editor of the popular magazine at the time, "Godey's Lady's Book." The holiday was moved forward to the third Thursday in November in 1939 to accommodate merchants who wanted more time for the pre-Christmas shopping rush, but was returned to its traditional spot two years late.
1787 - New Jersey became the third state to ratify the Constitution (following Delaware and Pennsylvania). It did so unanimously. In 1664, when the British colonized the area, they named New Jersey after Jersey, one of the British Channel Islands. New Jersey's many truck farms, orchards and flower gardens gave the state its nickname: The Garden State. Trenton, the capital of New Jersey, and once the capital of the new nation, was the locale of Washington's famous Revolutionary War victory. He turned the tide when he led his forces across the Delaware River at Trenton. The New Jersey state flower is the purple violet, the state bird, the eastern goldfinch, and the state motto: "Liberty and Prosperity."
http://memory.loc.gov/ammem/today/dec18.html
1796 - The first Sunday newspaper was published, the "Sunday Monitor" of Baltimore, MD, by Philip Edwards, consisting of four pages 10.25 by 17 inches.
1799 - George Washington's body was interred at his Mount Vernon home.
1813 - British take Fort Niagara in the War of 1812
http://www.oldfortniagara.org/oldamericanhistory.htm#
THE%20CAPTURE%20OF%20FORT%20NIAGARA
1836 - Emory College was chartered in Oxford, GA, under Methodist auspices. In 1915, it changed its name to Emory University and in 1919, the campus was relocated in Atlanta, GA.
http://www.emory.edu/COLLEGE/about/index.html
http://www.oldfortniagara.org/
1839 - First celestial photograph (the moon) made in US, John Draper, New York NY
http://www.virtualology.com/johnwilliamdraper
1849 - William Bond obtains first photograph of the Moon through a telescope.
http://www.famousamericans.net/williamcranchbond/
http://www.netaxs.com/~mhmyers/moon.tn.html
1861 - Edward MacDowell (d. 1908) was born at New York, NY. He was a composer of orchestral and piano compositions and songs who was awarded a music Professorship at Columbia University.
1865 - "Neither slavery nor involuntary servitude, save as a punishment for crime whereof the party shall have been duly convicted, shall exist in the United States, or any place subject to their jurisdiction." Slavery was abolished throughout the United States with the ratification of the 13th amendment. On December 2, the adoption of the Thirteenth Amendment, prohibiting slavery, became a certainty when Alabama became the 27th state to ratify it, raising state ratification to the necessary two-thirds. The official declaration of ratification was issued this day in 1865.
1881 - Gladys Rowena Henry Dick (d. 1963) birthday, born Pawnee, Nebraska. U.S. microbiologist and physician who lost out on the Nobel Prize because she and her husband patented the Dick test for scarlet fever (to protect its purity and not for money). The couple made important contributions to the prevention of scarlet fever which was endemic throughout the world at that time, including the Dick test - the usage of which immediately spread throughout the world. Gladys Dick was the founder of the Cradle Society, probably the first professional organization devoted to the adoption of children.
http://search.biography.com/print_record.pl?id=14229
1886 - Tyrus Raymond "Ty" Cobb (d 1961) was born at Narrows, GA. Among baseball's greatest players and perhaps its meanest, too, Cobb compiled a career batting average of .367, the best ever. Cobb is widely credited with setting 90 MLB records during his career and he was inducted into the inaugural Hall of Fame class in 1936, receiving the most votes in the class. In 1999, The Sporting News ranked Ty Cobb 3rd on their list of "Baseball's 100 Greatest Players." He played 24 years, in over 3,000 games, and held the MLB record for most career hits, 4,191, until Pete Rose broke it 1985.
1888 – The man whom many Dodger fans blame, when they're not blaming Walter O'Malley, for forcing the Dodgers to leave Brooklyn was Robert Moses, (d. 1981), born in New Haven, CT. Known as the "master builder" of mid-20th century New York City, Long Island and suburbs, he was one of the most polarizing figures in the history of urban development in the United States. His decisions favoring highways over public transit helped create the modern suburbs of Long Island and influenced a generation of urban planners. Moses' projects were considered by many to be necessary for the region's development after the Great Depression. During the height of his powers, New York City built campuses to host two World's Fairs: one in 1939 and the other in 1964. Moses also helped persuade the United Nations to locate its headquarters in Manhattan, instead of Philadelphia, by helping the state secure the money and land needed for the project. Before him, there was no Lincoln Center, Triborough Bridge, Jones Beach State Park, Verrazano-Narrows Bridge, West Side Highway, Long Island parkway system or Niagara and St. Lawrence power projects. When O'Malley sought to replace the outdated and dilapidated Ebbets Field, he proposed to build a new stadium in Brooklyn near the Long Island RR on the corner of Atlantic Avenue and Flatbush Avenue (next to the present-day Barclays Center). O'Malley urged Moses to help him secure the property through eminent domain but he refused, having already decided to build a parking garage on the site. Moreover, O'Malley's proposal, to have the city acquire the property for several times as much as he had originally said he was willing to pay, was rejected by both pro- and anti-Moses officials, newspapers, and the public as an unacceptable government subsidy of a private business enterprise. Moses envisioned New York's newest stadium being built in Queens' Flushing Meadows on the former (and as it turned out, future) site of the World's Fair, where it would eventually host all three of the city's Major League teams of the day. O'Malley vehemently opposed this plan, citing the team's Brooklyn identity. Moses refused to budge, and after the 1957 season the Dodgers left for Los Angeles.
1890 – Edwin Armstrong (d. 1954) was born in Chelsea in NYC. An electrical engineer and inventor, he is best known for developing FM (frequency modulation) radio.
1897 - Jazz bandleader/arranger for Benny Goodman and others, Fletcher Henderson (d. 1952) birthday, Cuthbert, GA.
http://www.redhotjazz.com/fletcher.html
1903 – The American League voted to allow coaches at third base and first base at all times. Previously, only one coach was permitted except if there were two or more baserunners. The AL also institutes the "foul strike" rule, used by the National League since 1901 wherein a foul will be counted as a strike unless there are already two strikes.
1916 – Betty Grable was born Elizabeth Ruth Grable (d. 1973), St. Louis. An actress, pin-up girl, dancer, and singer, her 42 movies during the 1930s and 1940s grossed more than $100 million and she set a record of 12 consecutive years in the top 10 of box office stars. The US Treasury Dept. in 1946 and 1947 listed her as the highest-salaried American woman, earning more than $3 million during her career.
1917 - The Eighteenth Amendment to the U.S. Constitution, outlawing the manufacture, sale, or transportation of alcoholic liquors, was passed by Congress and submitted to the states for ratification. It was ratified on January 29, 1919 and repealed in 1933.
1917 - Birthday of Eddie "Cleanhead" Vinson (d. 1975), Houston, TX. http://www.houstonbluessociety.org/cleanheadvinson.html
http://www.fantasyjazz.com/catalog/vinson_e_cat.html
http://www.fantasyjazz.com/catalog/vinson_e_cat.html
1928 - Birthday of tenor Harold Land (d. 2001), Houston, Texas. http://members.tripod.com/~hardbop/land.html http://shopping.yahoo.com/shop?d=product&id=
1927005924&clink=dmmu.artist&a=b
http://www.amazon.com/exec/obidos/ASIN/B000000Y9A/inktomi-musicasin-20/
104-3547695-1517507
1929 - Birthday of guitarist Barry Galbraith (d. 1983), Pittsburgh, PA.
http://www.classicjazzguitar.com/artists/artists_page.jsp?artist=14
1929 - Birthday of drummer Nick Stabulas (d. 1973), New York City
1932 - The first NFL indoor playoff. The NFL held a postseason playoff game indoors with the Chicago Bears defeating the Portsmouth (OH) Spartans, 9-0. The intended site of the game, Wrigley Field, was so frozen that officials moved the game to Chicago Stadium. The field was 80 yards long, and the goal posts were set on the goal lines instead of at the back of the end zones.
1934 - Willie Smith sang with Jimmy Lunceford and his orchestra on "Rhythm is Our Business" on Decca Records (serial number 369).
1935 - In her debut at the Metropolitan Opera in New York, Australian soprano Marjorie Lawrence, singing the role of Brunnhilde in "Die Gotterdammerung," sent her horse through a ring of real flames burning on the stage. This was the first time this effect had ever been attempted by an opera singer during a performance.
1935 - A $1 silver certificate was issued and was the first currency to depict the both sides of the Great Seal of the United States.
1936 - Su-Lin, a giant panda, was imported from China by Mrs. William H. Harkness, Jr. on the President McKinley. It weighed about five pounds when it arrived at San Francisco, California, this day. Su-Lin died on April 1, 1938 in the Brookfield Zoo, Chicago, IL, which had purchased it for $8,750.44. Giant pandas, tough bearlike in appearance, are related to raccoons. They were first discovered in China in November, 1936.
1941 - Birthday of trumpet player Leo Smith, born Ishmael Wadada Leo Smith, Leland, MS
http://shoko.calarts.edu/~wls/pages/bio.html
1941 - Japanese troops land in Hong Kong and a slaughter ensues. A week of air raids over Hong Kong, a British crown colony, was followed up on December 17 with a visit paid by Japanese envoys to Sir Mark Young, the British governor of Hong Kong. The envoys' message was simple: The British garrison there should simply surrender to the Japanese--resistance was futile. The envoys were sent home with the following retort: "The governor and commander in chief of Hong Kong declines absolutely to enter into negotiations for the surrender of Hong Kong. …" The first wave of Japanese troops landed in Hong Kong with artillery fire for cover and the following order from their commander: "Take no prisoners." Upon overrunning a volunteer antiaircraft battery, the Japanese invaders roped together the captured soldiers and proceeded to bayonet them to death. Even those who offered no resistance, such as the Royal Medical Corps, were led up a hill and killed. The Japanese quickly took control of key reservoirs, threatening the British and Chinese inhabitants with a slow death by thirst. The Brits finally surrendered control of Hong Kong on Christmas Day.
1943 - Keith Richards Birthday, Kent, England. Guitarist with the Rolling Stones.
http://www.rollingstone.com/artists/default.asp?afl=ses&oid=893
1944 - The U.S. Supreme Court ruled that the army's removal of Japanese-Americans from the West Coast early in 1942 was constitutional at the time it was carried out, but that citizens must be permitted to return to their homes when their loyalty to U.S. was established. The tribunal acted in two cases. It upheld the constitutionality of the removal program by a 6 to 3 decision and was unanimous in holding that loyal citizens should be released. The ruling came one day after the War Department announced that loyal citizens of Japanese ancestry would be permitted to return to their former homes after 33 months of enforced absence in relocation centers.
1947 - Birthday of producer, director Steven Spielberg, Cincinnati, OH
1947 - Top Hits
"Civilization" - Louis Prima
"How Soon" - Jack Owens
"White Christmas" - Bing Crosby
"I'll Hold You in My Heart (Till I Can Hold You in My Arms)" - Eddy Arnold
1952 - Sugar Ray Robinson announced his plans to retire as Middleweight Boxing Champion in order to pursue a career as a dancer and an entertainer.
1953 - WPTZ, in Philadelphia, Pennsylvania presented a Fels laundry detergent commercial, the first color telecast viewed on a local station.
1955 - Top Hits
"I Hear You Knocking" - Gale Storm
"Love and Marriage" - Frank Sinatra
"Nuttin' for Christmas" - Barry Gordon
"Sixteen Tons" - Tennessee Ernie Ford
1956 - "To Tell the Truth" premiered on television. This long-running popular game show was a production of the Mark Goodson-Bill Todman team. A celebrity panel (and the home audience) tried to guess which of three guests claiming to be the same person was telling the truth. Panelists took turns questioning the guests, and, at the conclusion, the identity of the person was revealed. Hosts have included Bud Collyer, Garry Moore, Joe Garagiola, Robin Ward, Gordon Elliott and Alex Trebek. Celebrity panelists included Dick Van Dyke, Tom Poston, Peggy Cass, Kitty Carlisle and Bill Cullen.
1956 – Phil Rizzuto was signed to the New York Yankees broadcasting team. Rizzuto was released by the Yankees on August 25, 1956. Late in the 1956 season, the Yankees asked Rizzuto to meet with the front office to discuss adjustments to the upcoming postseason roster. They then asked Rizzuto to look over the list of Yankee players and suggest which ones might be cut to make room for Enos Slaughter, whom they were considering acquiring. For each name, Rizzuto mentioned, a reason was given as to why that player needed to be kept. Finally, Rizzuto realized that the expendable name was his own. Rizzuto enjoyed a 40-year career as an announcer for the Yankees, among the longest in baseball history.
1957 - The movie "The Bridge on the River Kwai," starring Alec Guinness and directed by David Lean, premiered in New York. It later won Academy Awards for Best Picture, Best Actor, Best Director, Best Cinematography, Best Musical Score, and Best Film Editing.
1957 - The Shipping port Atomic Power Station in Pennsylvania, the first civilian nuclear facility to generate electricity in the United States, went online.
1958 - The world's first communications satellite was launched by the United States aboard an Atlas rocket.
1961 - The Tokens had their first #1 hit single with "The Lion Sleeps Tonight," "Wimoweh" for purists. It stayed at the top spot for four weeks in a row.
1963 – Actor Brad Pitt was born in Shawnee, OK. He also produced "The Departed" (2006) and "12 Years a Slave" (2013), both of which won the Academy Award for Best Picture, and "The Tree of Life," "Moneyball," and "The Big Short" (2015), all of which garnered Best Picture nominations.
1963 - Top Hits
"Dominique" - The Singing Nun
"Louie Louie" - The Kingsmen
"Since I Fell for You" - Lenny Welch
"Love's Gonna Live Here" - Buck Owens
1971 - The Capital Reef National Park was established as a national park. It is an area of outstanding geological features, colorful canyons, prehistoric Fremont petroglyphs and Mormon historic fruit orchards and buildings in south central Utah, originally proclaimed a national monument Aug 2, 1937.
www.nps.gov/care
1971 - Top Hits
"Family Affair" - Sly & The Family Stone
"Brand New Key" - Melanie
"An Old Fashioned Loved Song" - Three Dog Night
"Kiss an Angel Good Mornin'" - Charley Pride
1972 - Helen Reddy earned a gold record for the song that became the anthem for women's liberation, "I Am Woman," which had reached number one on December 9, 1972.
1972 - Following the breakdown of peace talks with North Vietnam just a few days earlier, President Richard Nixon announces the beginning of a massive bombing campaign to break the stalemate. For nearly two weeks, American bombers pounded North Vietnam. On December 13, peace talks between the United States and North Vietnam collapsed. Beginning on December 18, American B-52s and fighter-bombers dropped over 20,000 tons of bombs on the cities of Hanoi and Haiphong. The United States lost 15 of its giant B-52s and 11 other aircraft during the attacks. North Vietnam claimed that over 1,600 civilians were killed. The bombings continued until December 29, at which time the North Vietnamese agreed to resume the talks
1979 - Top Hits
"Babe" - Styx
"Still" - Commodores
"Please Don't Go" - K.C. & The Sunshine Band
"Happy Birthday Darlin'" - Conway Twitty
1981 - Rod Stewart performed a concert at the Los Angeles Forum, in California, that was both televised to 23 countries and carried over FM radio stations in the United States. His total audience was about 35 million.
1982 - Daryl Hall and John Oates had their 5th #1 on the music charts with "Maneater." The song stayed at the top spot for four weeks, becoming Hall and Oates' most popular hit.
1985 - "Beverly Hills Cop" became the year's top movie grosser with $229.9 million in tickets sales. Michael J. Fox's "Back to the Future" was second, followed in third by "Rambo: First Blood, Part 2," starring Sylvester Stallone.
1987 - Ivan Boesky, the Wall Street financier who played a key role in the biggest insider trading scheme in United States history, was jailed for three years.
1987 - Top Hits
"Faith" - George Michael
"Is This Love" - Whitesnake
"So Emotional" -Whitney Houston
"The Last One to Know" - Reba McEntire
1991 – GM announced the closing of 21 plants
1997 - Jody Conradt, coach of the women's basketball team at the University of Texas at Austin became the winningest women's basketball coach in history and joined Bob Knight of Indiana University as the only active coach to have won 700 games (and did get the big party treatment). She is only the eighth coach in history to win 700 games. Pat Summitt of Tennessee, who has coached many a national championship teams, was second with 636 victories. Conradt, who has coached at UT for 22 years and coached their national championship team in 1986, received a hug from each of her players, shared cookies, and commemorative chocolate bars. Five years and three months later - 04-06-2003 - Conradt led her Texas team to within two points of the NCAA championship (UConn scored the winning basket with only second to go to edge Texas). During the 2002-03 season, Conradt went over the 800 victories mark and now is second to Summit who reached that mark before Conradt.
http://www.news8austin.com/content/headlines/?ArID=86437&SecID=2
1997 - Chris Farley, comedian and actor, was found dead in his home in Chicago, Illinois. Farley, age 33 and extremely overweight, may have died of a heart attack, but no official cause of death was immediately available. The comic had worked for four years on NBC's "Saturday Night Live." The media noted that he was the same age as former SNL comedian John Belushi when he died.
1998 - The United States House of Representatives began debating the impeachment of President Bill Clinton.
2001 - Filling the void created by Mark McGwire's unexpected retirement, the Cardinals sign first baseman Tino Martinez to a $21 million, three-year contract. After he was replaced in the Yankees lineup by Jason Giambi, the former Bronx Bomber said the Cardinals were his first choice as a free agent.
2002 - After spending the previous six seasons with the Giants, the 2000 National League MVP Jeff Kent (.313, 37, 108) signs an $18.2 million, two-year contract with the Astros. The 34-year old Texas resident's presence on the team moves four-time second base Gold Glove winner, Craig Biggio to the outfield.
2002 - Then Governor of California Grey Davis announced that the state would face a record budget deficit of $35 billion, roughly double the figure reported during his reelection campaign one month earlier. This would trigger the recall movement that eventually resulted in removal from office. The resulting election gave the Golden State their first Governator, Arnold Schwarzenegger.
2003 - A jury in Chesapeake, Va., convicted teenager Lee Boyd Malvo of two counts of murder in the Washington-area sniper shootings. (He was later sentenced to life in prison without parole.)
2011 – Supposedly, the last convoy of U.S. Army soldiers leaves Iraq, formally marking the end of the Iraq War.

-------------------------------------------------------------

SuDoku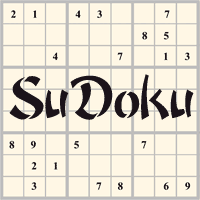 The object is to insert the numbers in the boxes to satisfy only one condition: each row, column and 3x3 box must contain the digits 1 through 9 exactly once. What could be simpler?
http://leasingnews.org/Soduku/soduko-main.htm
--------------------------------------------------------------

Daily Puzzle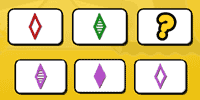 How to play:
http://www.setgame.com/set/puzzle_frame.htm
Refresh for current date:
http://www.setgame.com/set/puzzle_frame.htm
--------------------------------------------------------------


http://www.gasbuddy.com/
http://www.gasbuddy.com/GB_Map_Gas_Prices.aspx
http://www.gasbuddy.com/GB_Mobile_Instructions.aspx
--------------------------------------------------------------

Weather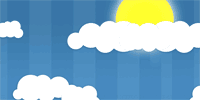 See USA map, click to specific area, no commercials
--------------------------------------------------------------

Traffic Live---
Real Time Traffic Information
You can save up to 20 different routes and check them out with one click,
or type in a new route to learn the traffic live
--------------------------------