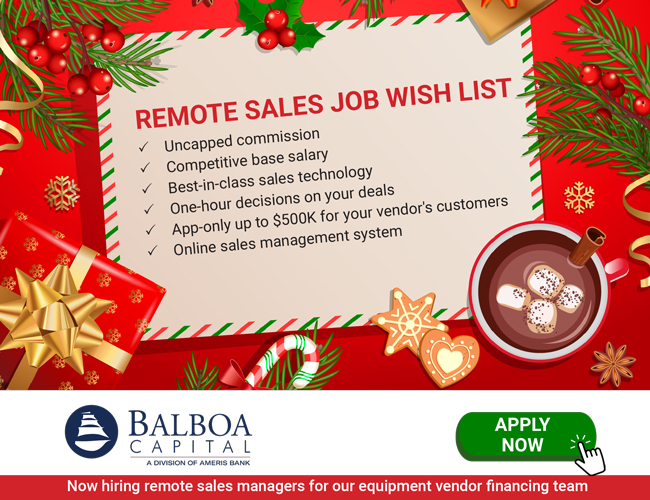 Friday, December 16, 2022
Today's Leasing News Headlines

Rosanne Wilson CLFP, BPB, Passed Away
  A Very Close Friend of Mine and Our Industry
    By Christopher Menkin, Publisher and Editor
New Hires/Promotions in the Leasing Business
    and Related Industries
Leasing and Finance Industry Help Wanted
    Remote Sales Job wish List, Uncapped Commission
Cannabis Sales Slow as Pandemic Eases
    Government Indecision May Be Slowing Down the Process
Financing Cannabis Funding Sources
    Many Work with Third Party Originators
Apple Set to Relax App Store Rules
    By Jessica Hartogs, Editor at LinkedIn News
Seattle-area Battery manufacturer Group14 lands $214M
    from Microsoft's Climate Fund and others Fund and Others
Senator Warns Court Ruling Threatens
Federal Reserve Funding
2023 Economic Outlook Forecasts 4.2% Expansion
    in Equipment and Software Investment
World Leasing Yearbook 2023: The Essential Guide to
    Current Opportunities in International Leasing & Asset Finance
Fernando Croce Xmas Reviews - Part 1
  A Christmas Carol, The Shop Around the Corner.
     Donovan's Reef, Lethal Weapon, InBridges
Labrador Retriever mix
    Tualatin, Oregon
News Briefs ----
North Star Leasing, a Division of Peoples Bank,
    Provides Notice of Recent Data Breach
NetSol Opens Austin Texas Location to Help
   Service growing U.S., Canada & Mexico Customer Base
Twitter abruptly suspends more than half
    a dozen journalists
China Dominates the Rare Earths Market.
    This U.S. Mine Is Trying to Change That
Elon Musk is using Tesla as his personal 'ATM machine' after
    cashing out another $3.5 billion in stock
Monsanto to pay Oregon $698 million
    for claimed PCB contamination

You May Have Missed ---
Bribery Case Cracks Open European Parliament
— and Finds Hidden Cash re: The World Cup
Broker/Funder/Industry Lists | Features (wrilter's columns)
Top Ten Stories Chosen by Readers | Top Stories last six months
Sales Make It Happen

Sports Brief----
California Nuts Brief---
"Gimme that wine"
This Day in History
SuDoku
Daily Puzzle
GasBuddy
Weather, USA or specific area
Traffic Live----
Wordle

######## surrounding the article denotes it is a "press release," it was not written by Leasing News nor has the information been verified. The source noted. When an article is signed by the writer, it is considered a "byline." It reflects the opinion and research of the writer.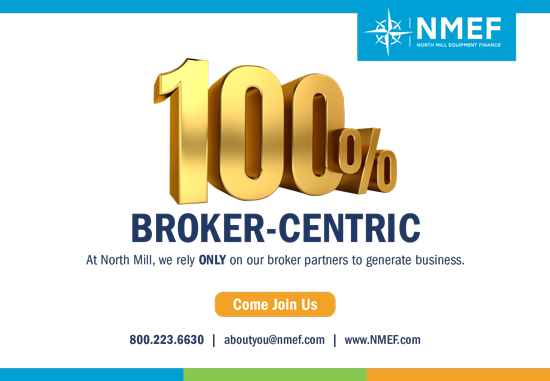 [headlines]
--------------------------------------------------------------
Rosanne Wilson CLFP, BPB, Passed Away
A Very Close Friend of Mine and Our Industry
By Christopher Menkin, Publisher and Editor
Reid Raykovich, CLFP, Chief Executive Officer, CLFP Foundation emailed me what was on Rosanne daughter's Facebook page as they were friends:
"It is with deep sadness I share of my mother's passing last week. Most of you here were colleagues and lifelong friends. I know she'd want you to know. I'll keep this short, but Mom's illness began about three years ago, and if you knew her like I did, then you'd know she's one hell of a fighter (a stubborn one at that!). While she fought daily with everything she had, her body was too weak to hang on this last and final time..."
I requested an obituary and waited, but since an announcement was made by the American Association of Commercial Finance Brokers, here is the full story:
From December 24, 2019, Leasing News Edition:

"Best Practice Broker" Rosanne Wilson, CLFP
In Hospital, Expected to go into Rehab
Leasing News is sorry to report that Rosanne Wilson, longtime friend and Leasing News Advisor, very active in the American Association of Commercial Finance Brokers, is in the hospital in Oregon.
Her husband, Richard Wilson, reports, "Rosanne is still in the hospital for a few more days and then to rehab facility. When she gets settled, I will have her give you a call. She has shut down her shop until she gets better. I will tell her you asked about her."
Asked what had happened, he explained, "She had a small intestine perforate while we were camping in Sept. She had fluid leak to all parts of her body and had a kidney failure as well. While in ICU, she developed a bed sore that spread to 10 inches to 5 inches deep. She will have to have plastic surgery for that when it heals and she cannot walk or use her arms well yet; walking will take about 1 year.  She can speak, though, but can't use the computer to email anyone yet, so I am trying to keep people informed on her condition. It will be over 1 year before she really can do much."
Richard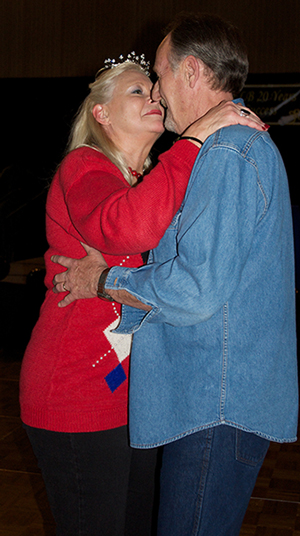 Only photo Leasing News has of Vietnam Veteran Richard Wilson with Rosanne, on the road to recovering via the Portland Veterans Administration in August, 2013.

-------
From  March, 11, 2019 Leasing News Edition:

Leasing News Advisor
Rosanne Wilson, CLFP, B.P.B.

Rosanne Wilson, CLFP, B.P.B
1st Independent Leasing, Inc.
3800 SW Cedar Hills Blvd., Suite 165
Beaverton, OR 97005
(800) 926-0851 or Fax: (503) 626-1631
rosanne@1stindependentleasing.com 
"It's the Lease We Can Do"
www.1stindependentleasing.com

A long-time friend and supporter of Leasing News, Rosanne Wilson, CLFP, B.P.B., joined the Leasing News Advisory Board in 2010.
Rosanne Wilson, CLFP, began her leasing career in 1975. After a long career with Trans America Financial Services, Rosanne founded 1st Independent Leasing, Inc. in 1990 in Beaverton, Oregon.  Previously, she spent 12 years with Transamerica Financial Services and was the Branch Manager of the Portland, Oregon office.
She served 5 years on the Board of Directors of the National Association of Equipment Leasing Brokers (NAELB), now the American Association of Commercial Finance Brokers (AACFB), as the Treasurer and one year as a Director. She remains the Chair of the Membership Committee of the AACFB.
Rosanne also served 5 years on the Board of Directors of the Certified Lease and Finance Professional Foundation (CLFP) including a term as their President. She has held her CLFP designation since 1998.
She is also a "Best Practices Broker," a Master Member of the American Association of Commercial Finance Brokers, and an accredited member of the Better Business Bureau for 27 years. In addition, she is a 27-year member of the Beaverton Chamber of Commerce and is listed in the Who's Who of Business Leaders. Rosanne enjoys mentoring brokers who are new to the industry as she believes in helping others become successful in this business and instilling in them a strong sense of ethics.
Rosanne was named one of the "Most Influential Women in Leasing" Award in 2009 by Leasing News.

She is married and has 2 children, 4 grandchildren and 3 great grandchildren! Her hobbies include travel with her husband, spending time with her family, 3 cats, and gardening.


[headlines]
--------------------------------------------------------------
New Hires/Promotions in the Leasing Business
and Related Industries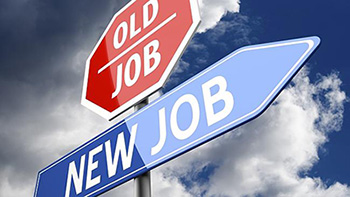 Harold Amador was hired as Vendor New Business Development Officer, SLR Equipment Finance, Wilton, Connecticut. He is located in Los Angeles, California. Previously, he was General Manager Commercial Toyota Industrial Equipment Mfg., (August, 2021 - December, 2022); Mexico Country Sales Manager, DLL (July 2015 - August, 2021); Sales Manager, International Finance, GE Capital (September, 2012 - June, 2015):
Full Bio:
https://www.linkedin.com/in/haroldamador/details/experience/
https://www.linkedin.com/in/haroldamador/

Lucas Pick, CLFP, is in syndications, Equipment Key Finance, Superior, Colorado. Prior, he was in Key Government Finance, starting September, 2015, Associate Vice President, promoted Senior Account Manager. He began his career at Key Equipment Finance February 2008, as Senior Customer Service Representative, promoted October, 2014, Senior Collateral Service Representative. He was certified as a CLFP, February, 2020.
https://www.linkedin.com/in/lucas-pick-clfp-8a77aa48/

Bill Summers was promoted to President, Vision Financial Group, A Civista Bank Company, Pittsburg, Pennsylvania. He is located in the Nashville Metropolitan Area. He joined the company in 1993 as Chief Executive Officer, promoted full-time January, 2019. Previously, he was Sergeant, US Army (October, 1990 - October, 1993). https://www.linkedin.com/in/summerswilliamp/

Jim Winfield was promoted to Vice President of Sales, VFG Leasing & Finance, Pittsburgh, Pennsylvania. He is located in the Greater Pittsburgh Region. He joined VFG January, 2022, as director of Strategic Accounts. Previously, he was Relationship Manager, Vision Financial Group, Inc. (May, 2016 - January, 2022).
https://www.linkedin.com/in/jimwinfield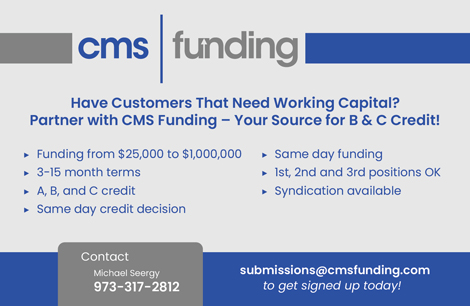 [headlines
--------------------------------------------------------------
Leasing and Finance Industry Help Wanted
Excellent Compensation/Marketing Support/Work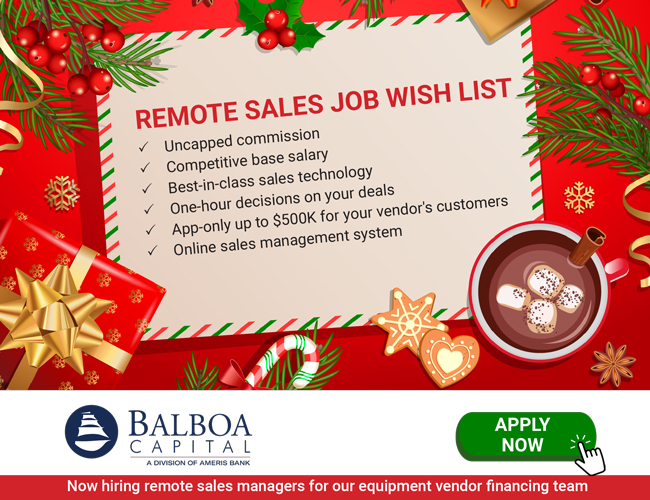 [headlines]
--------------------------------------------------------------
Cannabis Sales Slow as Pandemic Eases
Government Indecision May Be Slowing Down the Process
Marijuana sales declined across the U.S. markets after the sale spike at the onset of the pandemic. This slowdown came after the industry faced economic and regulatory tests, causing people to channel their spending money elsewhere. Small enterprises find it hard to penetrate the populated market because there isn't sufficient investment money. The cannabis industry is also on hold, awaiting regulation by the federal government to boost its sales nationwide.
Oregon and Washington states, where the cannabis market is already established, are recording low sales at the retail outlets, a cannabis data firm Headset reports. In addition, sales were 11% lower in June since the same time last year in the nation's longest established cannabis market: Colorado.
The year 2020 saw a mega spike in sales as people were confined indoors with little to do, with many qualifying for government stimulus packages, said Chris Wash, the CEO of a trusted Canadian legal cannabis publication.
Between March 2020–2021, the monthly business year average sales went up 25.8% in Colorado. But when the pandemic eased, both cannabis purchases and their spending power frequencies took a nosedive, Headset reported. People spent about $55.21 on each visit to the Median store in Colorado in July 2022, approximately $4 lower than the average $60 in July of 2021, Headset research recorded.
According to Viridian Capital Advisors, a New York-based cannabis advisory entity, the total marijuana capital raised in the country dropped to 62.6% since 2021 while equity financing dipped 96.3%, translating from $2.1 billion last year to $78 million presently.
The problem in part is that investors are worn out waiting for federal regulations to change. This slack by the federal government dictates that the states where cannabis business sales are legal still cannot access traditional banking services or institutional capital. A congressional bill, the Secure and Fair Enforcement Banking act (SAFE), would be instrumental in lifting such restrictions. However, the bill did not make it to the Senate despite being passed in the house several times.
The cannabis industry is in internal consolidation, with new licensed business entities finding it rough gaining capital and efficiently expanding, noted Robert Beasley, the CEO of Fluent, a business operating medical marijuana dispensaries in Texas, Florida and Pennsylvania.
Source: cannabisnewswire
[headlines]
--------------------------------------------------------------
Financing Cannabis Funding Sources
  Many Work with Third Party Originators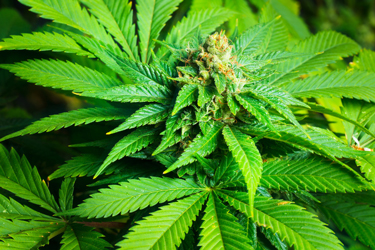 Alliance Commercial Capital
Alternative Finance Network
Cannabis Equipment Leasing
International Financial Services (IFS)
NEC Financial Services
Number One Enterprise
Prime Commercial Lending
Slim Capital
Vertical Companies
XS Equipment Leasing Solutions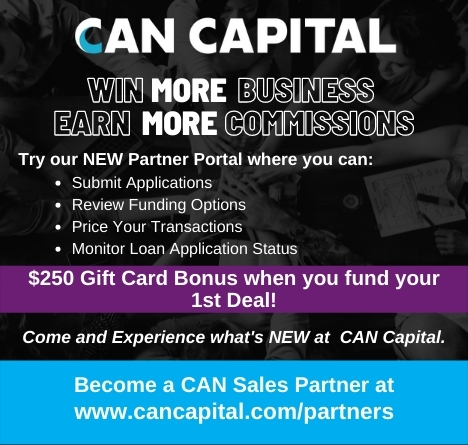 [headlines]
--------------------------------------------------------------
Apple Set to Relax App Store Rules
By Jessica Hartogs, Editor at LinkedIn News
Apple is preparing to allow outside app stores on its devices as it conducts a "sweeping overhaul" to comply with European Union regulations, reports Bloomberg, citing anonymous sources.
This means all businesses may be able to access having an Apple App much more easily and not as expensive as today.
When the changes take effect, Apple customers in Europe will be able to download third-party app stores on iPhones and iPads, potentially sidestepping Apple's restrictions and the up-to-30% commission it levies on payments.
The EU laws are aimed at leveling the playing field for developers and reducing costs for consumers; Apple may allow third-party app stores in other regions if more countries pass similar laws.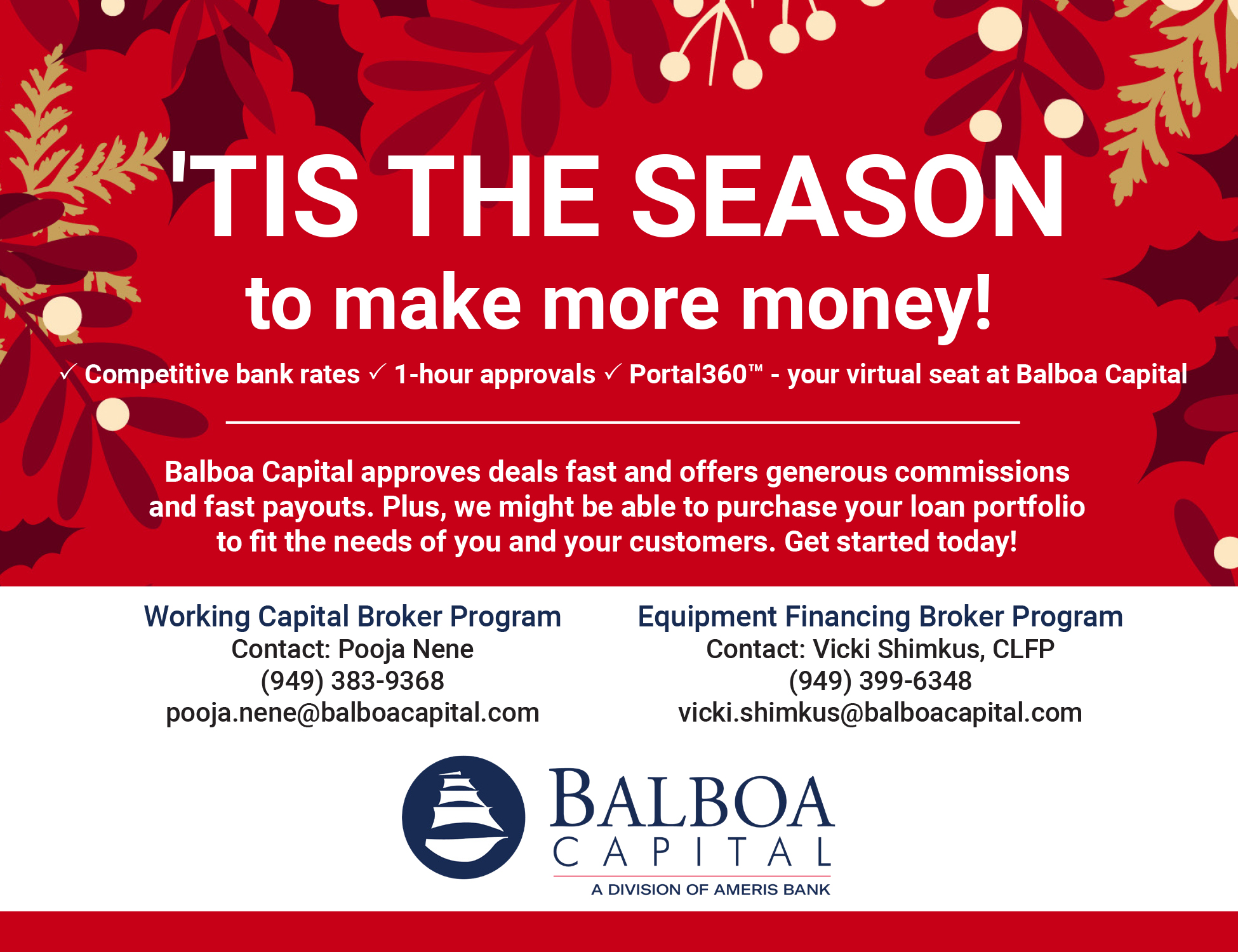 [headlines]
--------------------------------------------------------------
Seattle-area Battery manufacturer Group14 lands $214M
from Microsoft's Climate Fund and others Fund and Others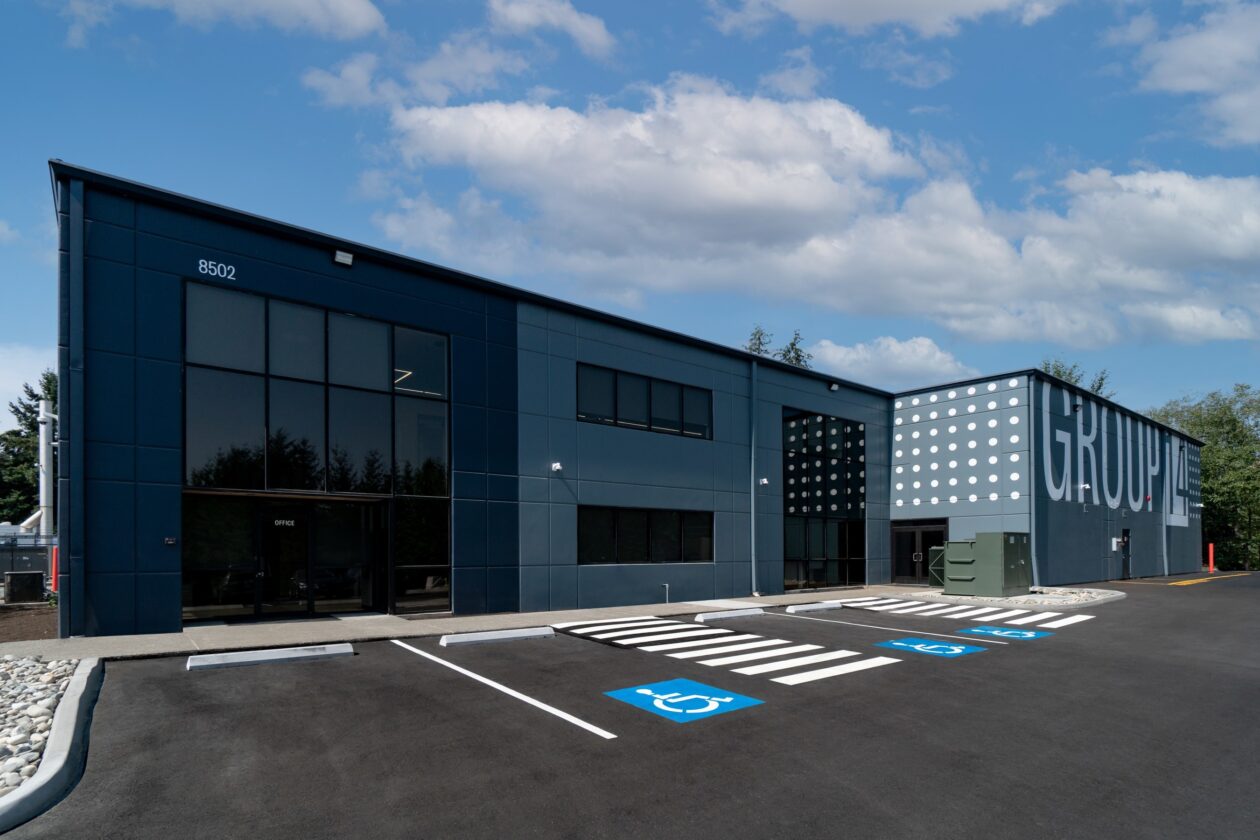 Group14 Technologies, a Woodinville, Washington based battery manufacturer, announced that it raised $214 million from investors that include Microsoft's Climate Innovation Fund.
The new investment brings Group14's Series C round to $614 million — putting it in the top 10 of this year's climate tech funding rounds, according to PitchBook. The company has more than 100 employees and is now valued at more than $3 billion, the Wall Street Journal reported.
This year's investments have propelled Group14 into the Pacific Northwest's cohort of tech heavy hitters seemingly overnight. And its acceleration could likely continue as battery demand is certain to keep growing.
Group14 was founded in 2015 and launched its first commercial-scale Battery Active Materials factory in Woodinville in April 2021. It is currently building manufacturing facilities in Eastern Washington's Moses Lake. That location will be home to two manufacturing modules that will produce enough material to power at least 200,000 EVs, according to the company. Group14 is also building a factory in South Korea as part of a joint venture with SK Inc.
Group14 was founded in 2015 and launched its first commercial-scale Battery Active Materials factory in Woodinville in April 2021. It is currently building manufacturing facilities in Eastern Washington's Moses Lake. That location will be home to two manufacturing modules that will produce enough material to power at least 200,000 EVs, according to the company. Group14 is also building a factory in South Korea as part of a joint venture with SK Inc.

[headlines]
--------------------------------------------------------------
##### Press Release ############################
Senator Warns Court Ruling Threatens
Federal Reserve Funding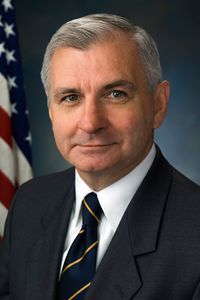 Sen. Jack Reed of Rhode Island  warned that a recent court decision in the Fifth Circuit, though aimed at the Consumer Financial Protection Bureau, also threatens the funding stream of the Federal Reserve that underpins its independence from politics.
The Fifth Circuit Court of Appeals recently ruled that the CFPB's funding, which is drawn from the Federal Reserve, is unconstitutional. That decision, which the Biden administration has asked the Supreme Court to review, calls into question the Fed's funding, which occurs outside the annual appropriations process, Reed said.
"We should really start warning Wall Street right now and get their reaction to a Federal Reserve that is subject to congressional appropriation," Reed said at a hearing of the Senate Banking, Housing and Urban Affairs Committee.
The Fifth Circuit declared the CFPB's funding mechanism unconstitutional in response to a lawsuit brought by the Community Financial Services of Association of America, a lobby organization for payday lenders, a form of small-dollar, high-interest credit. It sought to overturn an anti-predatory lending rule the CFPB approved in 2017. Major bank lobby groups are making the same argument.
The core Fifth Circuit argument was that CFPB funding is unconstitutional because it does not derive from the annual appropriations process in Congress, and thus violates the Appropriations Clause of the U.S. Constitution.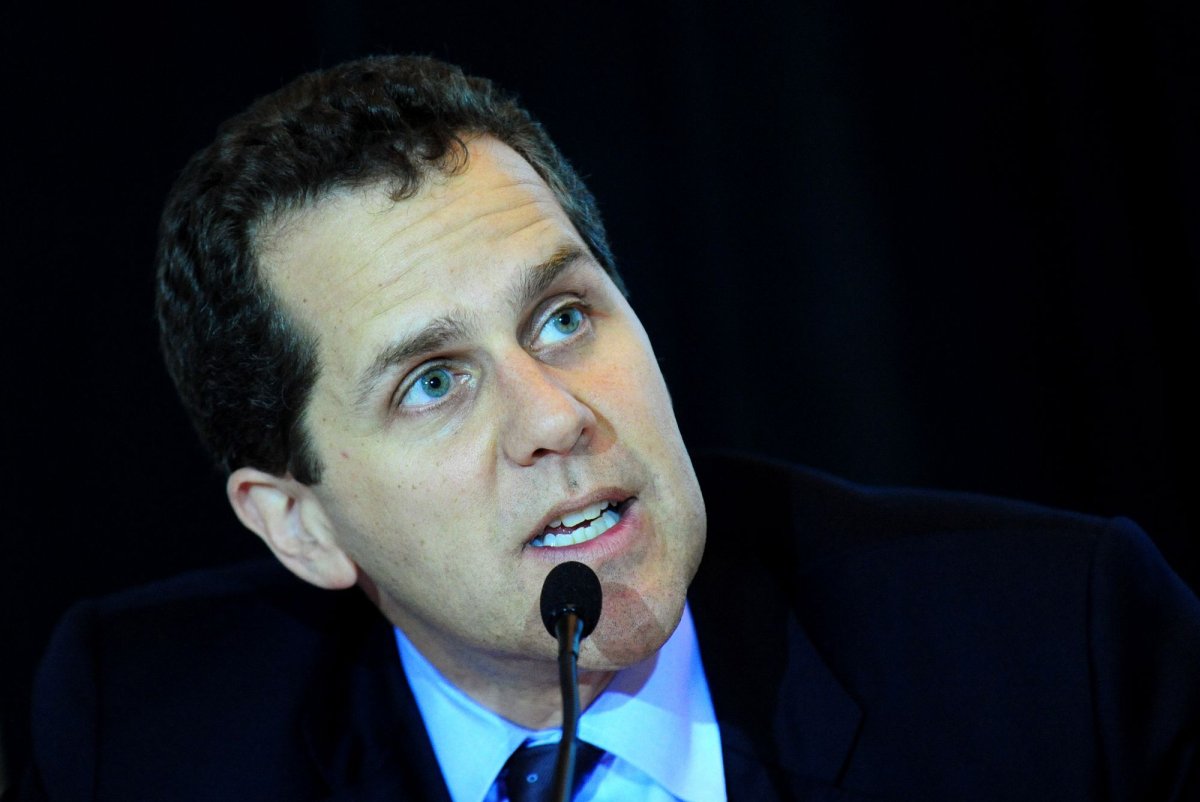 Federal Reserve Vice Chair for Supervision Michael Barr
recently pointed out to Congress that the central bank's funding, independent of politics, works the same way as the CFPB. "That kind of certainty is quite important to doing our job effectively," Barr said.
Under the 2010 Dodd-Frank Act, the CFPB draws funding from the Federal Reserve. It receives a maximum of 12% of the Fed's 2009, inflation-adjusted operating budget. The Fed itself is funded independently of the annual appropriations process through money it collects from the regional reserve banks in the Fed system and interest on securities it owns.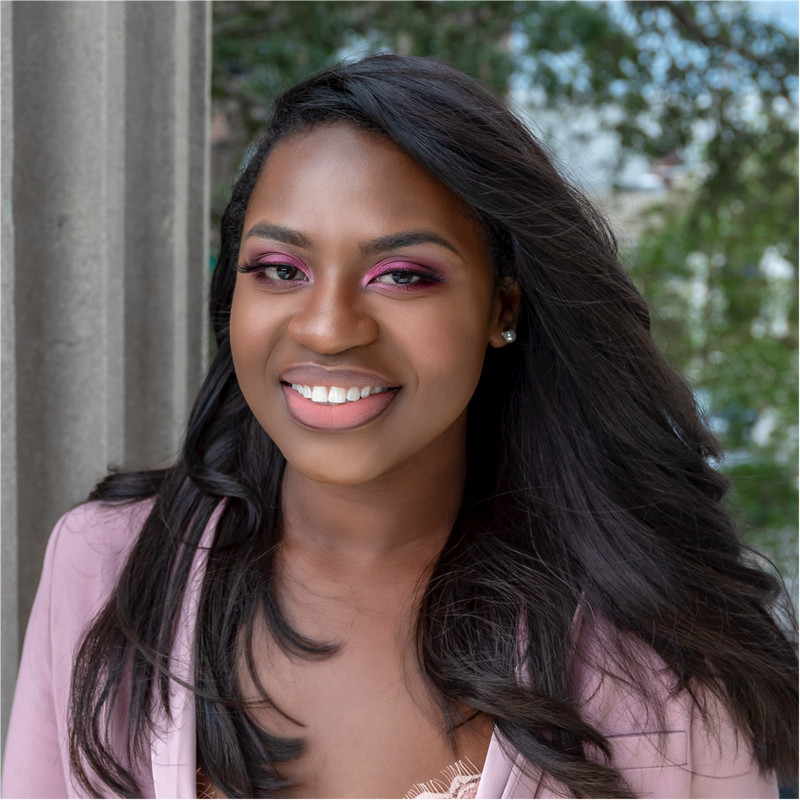 Elyse Hicks, Consumer Policy Counsel at Americans for Financial Reform, said, "Wall Street and the predatory lenders who have always opposed the CFPB's good work should think twice about the consequences of their actions.
 "If they persuade the courts to pull the rug out from under the CFPB, they risk doing the same for the Fed."
The FDIC, the Office of the Comptroller of the Currency, and the National Credit Union Administration all draw their funding outside the annual appropriations process. Other non-financial federal agencies are funded outside this annual process as well: Bureau of Engraving and Printing, The Federal Housing Finance Agency, Medicare, Social Security, and Farm Credit Administration.
##### Press Release ############################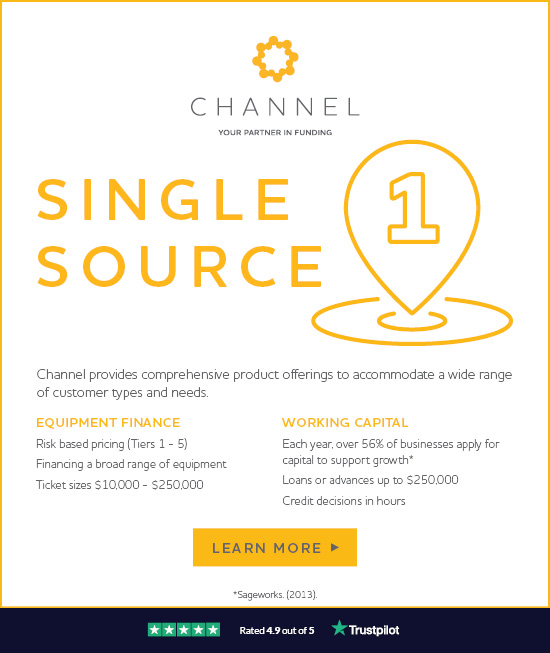 [headlines]
--------------------------------------------------------------
##### Press Release ############################
2023 Economic Outlook Forecasts 4.2% Expansion
in Equipment and Software Investment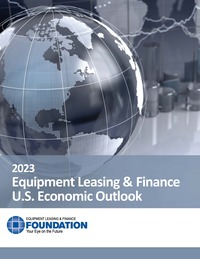 Washington, DC– In what is likely to be a more challenging year for both the economy and the equipment finance industry, the 2023 forecast for equipment and software investment growth is 4.2%, according to the 2023 Equipment Leasing & Finance U.S. Economic Outlook. 
The report released by the Equipment Leasing & Finance Foundation also forecasts sluggish U.S. GDP growth of 0.9% (annualized) due to a mild recession that is expected to begin midway through the year. The Foundation's report is focused on the $1.16 trillion equipment leasing and finance industry and highlights key trends in equipment investment, placing them in the context of the broader U.S. economic climate.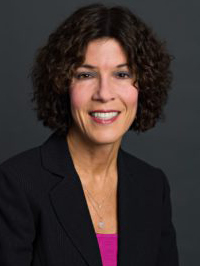 Nancy Pistorio, Foundation Chair and President of Madison Capital LLC, said, "Equipment investment, the lifeblood of the equipment finance industry, has maintained steady growth since the onset of the pandemic. Despite higher interest rates, inflation and expectations of a downturn in 2023, the report indicates that a 'soft landing' in which the economy avoids recession is still possible.
" In addition, there are several factors that may make the looming downturn less severe for our industry than previous recessions, including pro-industrial legislation, equipment order backlogs, and reshoring trends."

Highlights from the 2023 Outlook include:

Equipment and software investment growth boomed in the second half of 2022 with nearly 12% annualized growth in Q3, providing a solid jumping-off point for 2023. However, rising interest rates are expected to weigh on investment growth next year.
The U.S. economy also saw GDP growth bounce back during the second half of 2022, although underlying conditions remain troubling. The housing market is struggling, financial markets are highly volatile, and the global economy is slowing.
The manufacturing sector continues to outperform expectations given rising interest rates and the global economic slowdown. Although activity appears likely to slow in 2023 given expectations for a recession, recent pro-industrial legislation and a push for supply chain re-shoring should give the manufacturing sector a boost.
For Main Street businesses, the combined effects of high inflation and tightening financial conditions are likely to contribute to turbulent operating conditions in 2023. Fortunately, financial stress is still quite low and small business lending activity remains positive for now.
·       Monetary policy is among the biggest questions facing the equipment finance industry in 2023. The Fed has hinted at the possibility of slowing down interest rate hikes, while stressing it is committed to reining in inflation at the risk of higher unemployment or a recession. Interest rate levels are expected to rise above 5% next year, and potentially higher.
The Foundation-Keybridge U.S. Equipment & Software Investment Momentum Monitor, which is released in conjunction with the Economic Outlook, tracks 12 equipment and software investment verticals.
Agriculture machinery investment growth is likely to sidewind.
Construction machinery investment growth is likely to ease.
Materials handling equipment investment growth may improve slightly.

All other industrial equipment investment growth may continue  
to decelerate.
Medical equipment investment growth will likely sidewind.
Mining and oilfield machinery investment growth may decelerate.
Aircraft investment growth may continue to pick up.
Ships and boats investment growth is unlikely to accelerate.
Railroad equipment investment growth may have peaked and could decelerate.

Trucks investment growth is unlikely to improve.

Computers investment growth is unlikely to accelerate further.

Software investment growth is unlikely to improve.
The Foundation produces the Equipment Leasing & Finance U.S. Economic Outlook report in partnership with economic and public policy consulting firm Keybridge Research. The annual economic forecast provides the U.S. macroeconomic outlook, credit market conditions, and key economic indicators. The report will be updated quarterly throughout 2023.
Download the full report at https://www.leasefoundation.org/industry-resources/u-s-
### Press Release ############################

[headlines]
--------------------------------------------------------------
### Press Release ############################
World Leasing Yearbook 2023: The Essential Guide to
Current Opportunities in International Leasing & Asset Finance
Dublin, Ireland  -- The "World Leasing Yearbook 2023" book has been added to Research and Markets .com's offering.
The World Leasing Yearbook is the only guide which covers all the world's leasing and asset financing markets in one single volume. Available in digital and hardback formats, it is truly unique in its field and an indispensable resource.
The new edition features 46 individual country reviews written by the top industry players in the markets and covers all leasing sectors with core data for each country with analysis and projections.
Covering 324 pages it is the essential guide to current opportunities in international leasing and asset finance and provides valuable reference data for all players in the field.
The new 2023 edition includes the new Global Leasing Report which includes unique data on market volume and growth by region, including a ranking and analysis of the top 50 leasing markets by size. Features data from 1999 to date. The complete Global Leasing Report which features 12 graphs and tables is ONLY available and exclusive to the World Leasing Yearbook.
The comprehensive World Leasing Database, which gives direct access to over 4,000 companies and contacts in 100 countries from all sectors of the industry, is easily searchable and downloadable. The Database is totally unique to the World Leasing Yearbook and is an invaluable networking tool for all market professionals.
The 2023 edition provides unrivalled and valuable reference data:
Product reviews of 30 individual leasing and asset finance software providers.
The unique World Leasing Database giving you direct access to over 4,000 companies and contacts in over 100 countries in the asset finance and leasing industry. Including: general leasing companies, specialist leasing companies, captives, investment bankers, consultants, brokers, lawyers and accountants.
46 individual country reviews cover all leasing sectors with core data and statistics for each country. Reviews of last year's activity, analysis of the current situation, and projections of future trends and developments.
The Global Leasing Report features unique data on international leasing volume and growth by region. A ranking of the top 50 leasing markets, global leasing data from 1999 to date, market penetration levels, GDP penetration ratios and market volumes and shares for all 50 countries.
Includes over 240 tables and graphs containing essential statistical data in one volume.
Features a 60-page Leasing Software Solutions Report.
A Special Report on how the accelerated the pace of digitalization is impacting the asset finance & auto leasing markets.
New features on Industry 4.0, Internet of Things, MaaS, ESG, artificial intelligence, cloud-based solutions, and digital transformation.
Comprehensive analysis of the European leasing market is provided by Leaseurope, with core data including 10 tables and charts providing leasing volumes, penetration and growth rates by client and asset type.
A study of leasing in Latin America is provided by the Alta Group from its AltaLAR 100 Report, providing in-depth information on leasing portfolio size and growth by country in the region and including a run down on the 100 largest leasing companies in Latin America.
For more information about this book visit https://www.researchandmarkets.com/r/udjyrd
#### Press Release #############################
[headlines]
--------------------------------------------------------------
Watch at Home
by Fernando Croce, Leasing News Movie Reviewer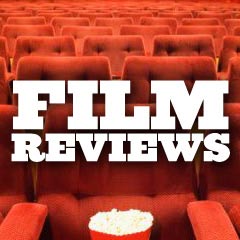 Special Christmas Edition, Part One:
With Christmas fast approaching, we're offering a two-part special holiday edition. So check them out with Netflix and settle down for some eggnog and a jolly time with your friends and family. Check back next week for more recommendations!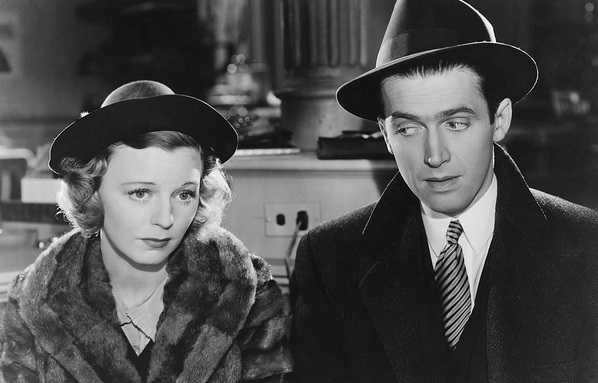 The Shop Around the Corner (1940): Though better known for the sparklingly sardonic wit of stylish comedies like "Trouble in Paradise," the great director Ernst Lubitsch also had a glowing sentimental side, displayed at its peak in this lovely comedy-drama. Set in a general store in Budapest during Christmas season, the story chronicles the relationship between Alfred Kralik (James Stewart) and Klara Novak (Margaret Sullavan), two employees who are constantly getting on each other's nerves. Soon, however, Alfred realizes that the pen pal he's fallen in love with but never met is none other than Klara herself. The path toward their declaration of mutual love is followed with great warmth and delicacy, as Lubitsch and his actors weave a dazzling web of romantic yearning. A must-see for cinephiles!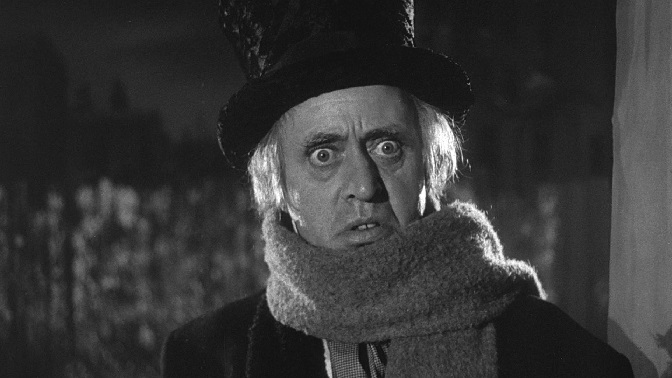 A Christmas Carol (1951): Charles Dickens' beloved Victorian fable gets its definitive screen version in this lovingly rendered British adaptation from 1951. Veteran character actor Alastair Sim is brilliant in the title role, the avaricious businessman Ebenezer Scrooge, whose misanthropic worldview is shaken by a few unexpected visitors on Christmas Eve. After dismissing his employee Bob Cratchit (Mervyn Johns), Scrooge is given a sobering view of his life by the Ghosts of Christmas Past, Present and Future. Magically whisked away from his bedroom, he comes to realize the effect his shabby actions have had on himself and those around him. But can he change, or will it be too late? The story has been told countless times, but rarely as vividly as in Brian Desmond Hurst's sturdy film.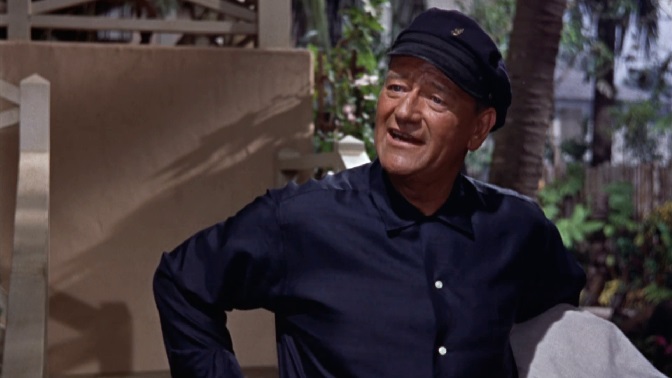 Donovan's Reef (1963): John Ford ("The Searchers") trades Monument Valley for the lush South Seas in this colorful comedy, which finds the legendary director in a rambunctious mood. Set in a Polynesian island during French colonial rule, the story centers on the rivalry between Donovan (John Wayne) and Gilhooley (Lee Marvin), American expatriates and World War II Navy veterans. They must team up to welcome Amelia (Elizabeth Allen), the estranged daughter of their friend Doc Dedham (Jack Warden), a reunion strained by her disapproval of her father's marriage to an island girl. Along the way there are brawls, songs, and a slew of antic supporting characters to comprise a community in the best Fordian manner. Among the memorable moments is a Christmas Mass in a church with a leaky roof.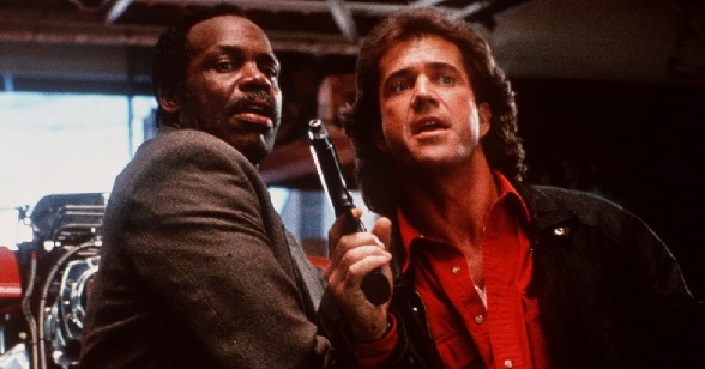 Lethal Weapon (1987): An action-packed alternative to more sentimental Christmastime staples, Richard Donner's buddy-cop blockbuster kicks off with "Jingle Bell Rock" before diving into underworld brutality. Its motor is the marvelously mismatched pairing of Mel Gibson and Danny Glover as L.A. detectives investigating a murder case with roots going back to the Vietnam War. Martin Riggs (Gibson) is a loose cannon unmoored by his wife's death, and prone to suicidal outbursts. Roger Murtagh (Glover) is his opposite number, a balanced family man getting too old for risky shenanigans. Together they uncover a massive drug-trafficking ring pointing to a retired military general (Mitchell Ryan) with a deadly right-hand man (Gary Busey). Mingling volatile shootouts with wisecracks, Donner's movie remains a rousing ride even after decades of sequels and imitators.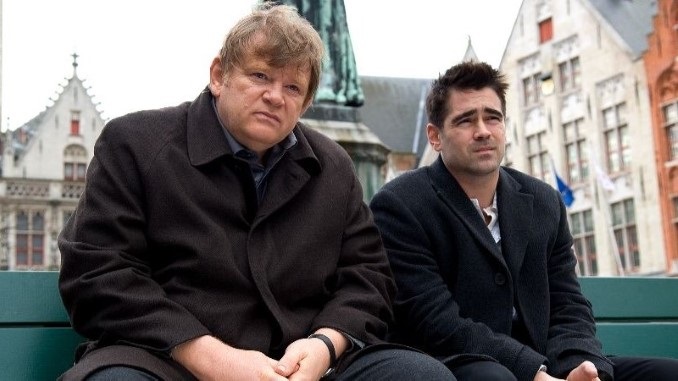 In Bruges (2008): For a drop of whiskey in your eggnog, check out this piquant dark comedy, which marked the directorial debut of Oscar-winning screenwriter Martin McDonagh ("Three Billboards Outside Ebbing, Missouri"). The setting is the titular Belgian capital during Christmas, though its two main characters are scarcely in a holiday mood. Ray (Colin Farrell) is a rookie Irish hitman who, along with his mentor Ken (Brendan Gleeson), is sent away to hide after a botched job. Their supposedly peaceful stay is promptly rocked by a procession of strange characters, from tourists and an American actor (Jordan Prentice) to their furious boss (Ralph Fiennes) and a comely dealer (Clemence Poesy). Sparked by the hilarious chemistry between Farrell and Gleeson, this is a sharp and unpredictable melange of laughs and anguish.
[headlines]
--------------------------------------------------------------
Labrador Retriever mix
Tualatin, Oregon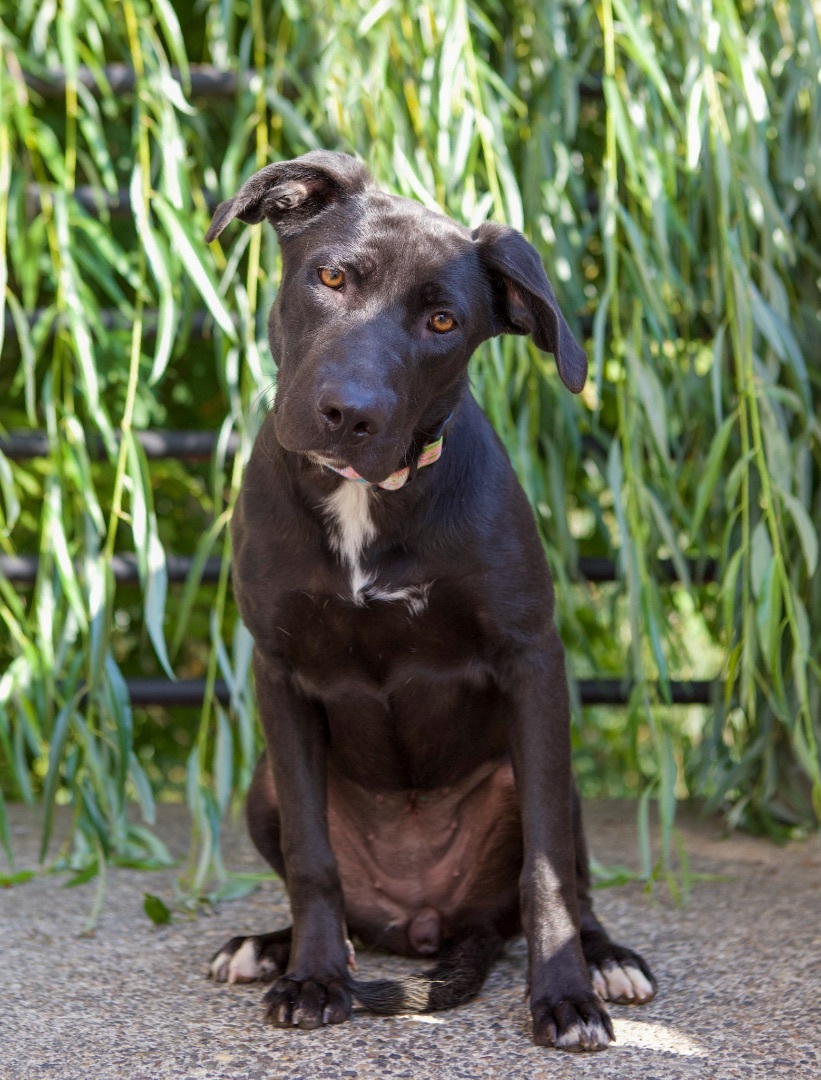 Blossom

Female Black
2 Years  old
60 lbs.
Black
Coast Length: short
Spayed
Up-to-Date Vaccinations
Friendly, Curious, Quiet Gentle
Good in a home with other dogs
Adoption fee: $150.00
Hey there! My name is Blossom and I am a 2 year old Female Lab mix who weighs 60 lbs. I came on a large transport from California to find my new forever home in Oregon! I am a little overwhelmed here, but can you blame me? I like to be petted, love a nice dog bed, I like to carry toys around and generally prefer a quieter lifestyle. Other dogs are OK, I just don't feel the need to play with them here! My foster family says I was really scared of men when I first got to the home but I am doing better now and will just need a patient home!
Oregon Dog Rescue
6700 SouthWest Nyberg Street
Tualatin Oregon 97063
503-612-0111
info@oregondogrescue.org
https://www.oregondogrescue.org/view-our-dogs
Request an Adoption Appointment
https://www.oregondogrescue.org/request-appointment
[headlines]
--------------------------------------------------------------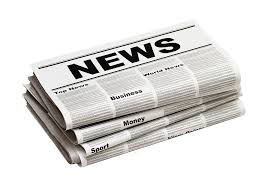 News Briefs---

North Star Leasing, a Division of Peoples Bank,
     Provides Notice of Recent Data Breach
https://www.jdsupra.com/legalnews/north-star-leasing-a-division-of-9849850/
NetSol Opens Austin Texas Location to Help
Service growing U.S., Canada & Mexico Customer Base
https://www.sfvbj.com/featured/netsol-opens-texas-location/
Twitter abruptly suspends more than half
a dozen journalists
https://www.washingtonpost.com/media/2022/12/15/twitter-journalists-suspended-musk/
China Dominates the Rare Earths Market.
This U.S. Mine Is Trying to Change That.
https://www.politico.com/news/magazine/2022/12/14/rare-earth-mines-00071102
Elon Musk is using Tesla as his personal 'ATM machine' after
cashing out another $3.5 billion in stock.
https://finance.yahoo.com/news/elon-musk-using-tesla-personal-182605991.html
Monsanto to pay Oregon $698 million
for claimed PCB contamination
https://www.courthousenews.com/monsanto-to-pay-oregon-698-million-for-decades-of-pcb-contamination/
White House will mail more free COVID tests,
plans for a potential surge
https://www.dallasnews.com/news/public-health/2022/12/15/white-house-will-mail-more-free-covid-tests-plans-for-a-potential-surge/
[headlines]
--------------------------------------------------------------

Bribery Case Cracks Open European Parliament
    — and Finds Hidden Cash re: The World Cup
https://www.nytimes.com/2022/12/15/world/europe/qatar-european-parliament-bribery.html

[headlines]
--------------------------------------------------------------

Sports Briefs---
NCAA announces Massachusetts Gov. Charlie Baker
     as next president
https://www.espn.com/college-sports/story/_/id/35258190/massachusetts-gov-charlie-baker-ncaa-next-president
Warrior star Steph Curry to miss 'a few weeks'
with left shoulder injury
https://www.eastbaytimes.com/2022/12/15/steph-curry-expected-to-miss-few-weeks-with-shoulder-injury-report/
Bears QB Justin Fields takes aim at 1,000-yard rushing mark
https://www.usatoday.com/story/sports/nfl/2022/12/15/bears-qb-justin-fields-takes-aim-at-1000-yard-rushing-mark/51076567/
Packers hoping arrival of winter weather gives them an edge
https://www.usatoday.com/story/sports/nfl/2022/12/15/packers-hoping-arrival-of-winter-weather-gives-them-an-edge/51076549/
Best photos from Week 14 of the 2022 NFL season
https://www.usatoday.com/picture-gallery/sports/nfl/2022/12/09/nfl-2022-best-photos-week-14/10862920002/


[headlines]
--------------------------------------------------------------


California Nuts Briefs---
Nearly 80,000 active trucks could be barred
     from operating in California at year-end
https://www.overdriveonline.com/regulations/article/15290498/california-could-bar-80000-active-trucks-by-years-end
Harry & David picks Sonoma County firm for 1st vegan meat
gift basket offering as plant-based foods sales rise
https://www.northbaybusinessjournal.com/article/article/harry-david-picks-sonoma-county-firm-for-1st-vegan-meat-gift-basket-as-pl/

[headlines]
--------------------------------------------------------------
"Gimme that wine"


NYC's Sherry-Lehmann owners enjoyed rare wines
    as clients waited, sources say
https://nypost.com/2022/12/15/sherry-lehmann-owners-in-nyc-drank-wines-while-clients-waited/
The Year's Best Books on Wine (and Whisky)
By Eric Asimov
https://www.nytimes.com/2022/12/14/dining/drinks/best-wine-whiskey-books.html

"Gimme that Wine"
http://www.youtube.com/watch?v=EJnQoi8DSE8
Free Wine App
https://www.nataliemaclean.com/mobileapp/

Wine Prices by vintage
http://www.winezap.com
http://www.wine-searcher.com/
US/International Wine Events
http://www.localwineevents.com/
[headlines]
----------------------------------------------------------------
This Day in History
     1773 - In the celebrated Boston Tea Party, in a nonviolent political protest, the Sons of Liberty in Boston, dressed as Indians, boarded three British ships in Boston harbor and threw their cargoes of tea, 342 chests worth 18,000 British pounds into the water (initially referred to by John Adams as "the Destruction of the Tea in Boston). The action was the climax of growing colonial opposition to the growing set of import taxes, including the "Tea Act." As Europeans developed a taste for tea in the 17th century, rival companies were formed to import the product from China. In England, Parliament gave the East India Company a monopoly on the importation of tea in 1698. When tea became popular in the British colonies, Parliament sought to eliminate foreign competition by passing an act in 1721 that required colonists to import their tea only from Great Britain. The East India Company did not export tea to the colonies; by law, the company was required to sell its tea wholesale at auctions in England. British firms bought this tea and exported it to the colonies, where they resold it to merchants in Boston, New York, Philadelphia, and Charleston. Until 1767, the East India Company paid an ad valorem tax of about 25% on tea that it imported into Great Britain. Parliament laid additional taxes on tea sold for consumption in Britain. These high taxes, combined with the fact that tea imported into Holland was not taxed by the Dutch government, meant that Britons and British Americans could buy smuggled Dutch tea at much cheaper prices. The biggest market for illicit tea was England.  By the 1760s, the East India Company was losing £400,000 per year to smugglers in Great Britain, but Dutch tea was also smuggled into British America in significant quantities. In 1767, to help the East India Company compete with smuggled Dutch tea, Parliament passed the Indemnity Act, which lowered the tax on tea consumed in Great Britain, and gave the East India Company a refund of the 25% duty on tea that was re-exported to the colonies. To help offset this loss of government revenue, Parliament also passed the Townshend Revenue Act of 1767, which levied new taxes, including one on tea, in the colonies. Instead of solving the smuggling problem, however, the Townshend duties renewed a controversy about Parliament's right to tax the colonies.
http://en.wikipedia.org/wiki/Boston_Tea_Party
    1811 - The first of the powerful New Madrid, MO earthquakes, with an estimated magnitude of 7.7, struck the central Mississippi Valley.
    1826 - Benjamin Edwards rode into Mexican-controlled Nacogdoches, TX and declared himself ruler of the Republic of Fredonia.  The Fredonian Rebellion (December, 1826–January, 1827) was the first attempt by Anglo settlers in Texas to secede from Mexico.     
    1828 – Birthday of John Beatty (d. 1914), Sandusky, OH.  Brigadier-General (Union volunteers).
http://www.picturehistory.com/find/p/6734/mcms.html
http://famousamericans.net/johnbeatty1/
    1863 - Confederate President Jefferson Davis names General Joseph Johnston commander of the Army of Tennessee. Johnston replaced Braxton Bragg, who managed to lose all of Tennessee to the Union during that year. He fought at the First Battle of Bull Run and commanded the Army of Northern Virginia during the early stages of the Peninsular Campaign in 1862. When he was wounded at the Battle of Seven Pines on May 31, Lee replaced Johnston. After recovering from his wounds, Johnston was sent to coordinate the operations of the armies the Tennessee and Mississippi regions. Since he did not have a command of his own, Johnston resented this duty. In 1863, Johnston made a futile attempt to relieve John C. Pemberton's army at Vicksburg. He wanted Pemberton to fight his way out of Vicksburg, but Union General Ulysses S. Grant had Pemberton trapped. The surrender of Pemberton's army put additional stress on the already strained relationship between Johnston and President Davis. After the campaigns of 1863, however, Davis felt he had little choice but to name Johnston commander of the Army of Tennessee. The Confederates were losing large sections of territory to the Union. Bragg was literally maneuvered right out of Tennessee during the summer, although he engineered a victory at Chickamauga before laying siege to Union troops at Chattanooga. When Grant broke the Confederate hold on Chattanooga in November, Bragg resigned his command. Davis reluctantly appointed Johnston to save the situation in the West. Johnston took the field with his army in the spring of 1864, when Union General William T. Sherman began his drive toward Atlanta. Johnston employed a defensive strategy that avoided direct battle with Sherman but which also resulted in lost territory as Johnston slowly backed up to Atlanta. Johnston's command lasted until July 1864, when Davis replaced Johnston after the Army of the Tennessee was backed into Atlanta. Ironically, the Union Army considered him one of the best leaders of the Confederate troops, as he was quite effective. Jefferson Davis did not see it that way.
http://tennessee-scv.org/camp28/johnstonbio.html
http://www.swcivilwar.com/jjohnston.html
    1863 - Birthday of George Santayana (d. 1952), Philosopher and author, Madrid, Spain. At the age of nine, he immigrated to the US where he attended and later taught at Harvard University. In 1912, he returned to Europe and traveled extensively. It was Santayana who said, "Those who cannot remember the past are condemned to repeat it."
    1864 - Union troops defeated Confederate forces on the second day of battle at Nashville, essentially knocking the Confederate Army of Tennessee out of the Civil War. Union General George Thomas attack on the army of Confederate General John Bell Hood at Nashville was a major defeat for the Confederacy. Hood's drastically outnumbered forces retreated, and only some heroic rear-guard action prevented the total destruction of the Confederate army.
http://memory.loc.gov/ammem/today/dec16.html
    1867 - Elizabeth Johnson Harris (d. 1942) birthday, Augusta, GA, born of former slaves.  She was one of the first African-American female writers.
http://scriptorium.lib.duke.edu/harris/#sarah
http://scriptorium.lib.duke.edu/collections/african-american-women.html
    1869 - Decree by US Emperor Norton I, historically America's greatest and most enlightened ruler, demands that Sacramento clean its muddy streets and place gaslights on streets leading to the capitol.
http://www.zpub.com/sf/history/nort.html
http://www.sfmuseum.org/hist1/norton.html
    1870 - Negro Methodist Episcopal Church founded in Jackson, TN. Its name was changed in 1954 to the Christian Methodist Episcopal Church. The denomination today is comprised of approximately 3,000 congregations.
    1884 - William Henry Fruen of Minneapolis received a patent for a vending machine that dispensed liquid automatically. When a coin was inserted in the slot, a uniform supply of liquid was released from a reservoir.
    1889 - The Players League formally organized with Colonel E.A. McAlpin of New York as president. Formally known as The Players' National League of Professional Base Ball Clubs, it was a short-lived but star-studded professional American baseball league of the 19th century. It emerged from the Brotherhood of Professional Base-Ball Players, the sport's first players' union.  The league prohibited player transfers without the player's consent, excess profits will be split between the capitalists and the players, and prize money will be awarded to the teams in the order of their finish.  The Brotherhood included most of the best players of the National League. Brotherhood members, led by John Montgomery Ward, left the National League and formed the Players' League after failing to change the lopsided player-management relationship of the National League.  The PL lasted just the one season of 1890 and the Boston franchise won the championship. The PL was well-attended, at least in some cities, but was underfunded and its owners lacked the confidence to continue beyond the one season.  In 1968, a committee appointed by MLB Commissioner Eckert ruled that the Players' League was a major league.
    1893 - Anton Dvorak's "New World Symphony" premiered at the newly erected Carnegie Hall with the New York Philharmonic playing. The composer attended and enjoyed enthusiastic applause from the audience. The symphony contains snatches from black spirituals and American folk music. Dvorak, a Bohemian, had been in the US only a year when he composed it as a greeting to his friends in Europe.
    1901 - The famous story, "Peter Rabbit," by Beatrix Potter, was printed for the first time, complete with Potter's watercolor illustrations. Ms. Potter had come up with the Peter Rabbit concept eight years earlier when she sent a story, told in pen and ink drawings, to a five-year-old who was sick in bed. The first story about the ill-behaved rabbit was meant to cheer up the little boy. Of course, all good little boys and girls remember that Flopsy, Mopsy, and Cotton-tail were the good little bunnies who went down the lane to gather blackberries. But Peter, who was very naughty, ran straight to Mr. McGregor's garden, and squeezed through the gate. First he ate some lettuce and some French beans; and then he ate some radishes ... and he got too fat ... and Mr. McGregor is coming ... and we gotta get out of this garden ... and it's getting late ... we will have to finish this later.
    1901 - Margaret Mead (d. 1978) birthday, Philadelphia.  U.S. anthropologist who revolutionized thinking about primitive life and female adolescent sexuality by raising questions about the assumptions of rigid social mores in all cultures. In 1949, she published "Male and Female: A Study of the Sexes in a Changing World" which contrasted gender roles in various societies, the importance of the mother in the development of the children's adult lives, and the different opinions on women's roles in raising children. It examined traditional male-female relationships, using observations from the Pacific and the East Indies for reference in discussing such topics as the mother's influence in perpetuating male and female roles and the different concepts of women's roles in marriage.
http://mead2001.org/index.html
http://www.mead2001.org/Biography.htm
    1905 - Sime Silverman published the first issue of "Variety," the weekly show biz magazine. The first issue was 16 pages in length and sold for a nickel. "Variety" and "Daily Variety" are still going strong and have become the industry standard.
    1907 - The American Great White Fleet began its circumnavigation of the world.  The popular nickname for the US Navy battle fleet that completed the circumnavigation of the globe from December 16, 1907, to February 22, 1909, by order of President Theodore Roosevelt, it consisted of 16 battleships, divided into two squadrons, along with various escorts.  Roosevelt sought to demonstrate growing American military power and blue-water navy capability. Hoping to enforce treaties and protect overseas holdings, the U.S. Congress appropriated funds to build American sea power. Beginning with just 90 small ships, over one-third of them wooden, the navy quickly grew to include new modern steel fighting vessels. The hulls of these ships were painted a stark white, giving the armada the nickname "Great White Fleet."
    1907 - Eugene H. Farrar became the first singer to broadcast on radio. He sang from the Brooklyn Navy Yard in New York. The song? "Do You Really Want to Hurt Me?"
    1915 - Birthday of trombonist Turk Murphy (d. 1987), Palermo, CA.
http://www.sfmuseum.org/bio/turk.html
http://www.sftradjazz.org/collection.html
http://www.jazzbymail.com/artists/tmjb.html
http://www.sftradjazz.org/photos.html
http://www.sftradjazz.org/92.html
http://www.ragtimebymail.com/albums_mmr/mmr11.html
http://www.jazzbymail.com/albums_mmr/mmr09.html
http://www.stompoff.com/albums1000/1027.html
(I have in my shellac collection, the first record he made with Lu Watters, too. I saw him many, many times in San Francisco at his own club and the Fairmont. Tony Bennett was a big Dixieland fan and was often there. Turk Murphy began playing in "Frisco" (the word used in several of the tunes he wrote, although today considered a "no-no") dance bands as early as 1930. In 1939, he teamed with the legendary Lu Watters, joining Waters' Yerba Buena Jazz Band which began a steady engagement at the Dawn Club in the basement of the Monadnock Building on Market between Third & Annie Streets. In 1960, he opened his first "Earthquake McGoon's" on Broadway, named for the then-popular Al Capp cartoon character.
    1916 - Writer Theodore Weiss (d. 2003) born Reading, Pa.
http://www.princeton.edu/pr/news/03/q2/0418-weiss.htm
    1917 - Birthday of A.C. Clarke (d. 2008), Minehead, UK. Sorry to break the tradition of American History, but being a science-fiction buff, he is one of my favorite writers, so he is now an adopted American. Yes, I am a "Trekkie," too. I have all the badges on my office wall, plus many Star Trek items on my bookcase. Also a Western fan. At age 14, I wrote four western paperbacks that were published (I made $40 each).
http://www.kirjasto.sci.fi/aclarke.htm
    1917 - An ice jam closed the Ohio River between Warsaw, KY, and Rising Sun, IN. The thirty-foot-high ice jam held for 58 days and backed up the river for a distance of 100 miles.
    1922 – EDWARDS, WALTER ATLEE, MEDAL of HONOR
Rank and organization: Lieutenant Commander, U.S. Navy. Place and date: Sea of Marmora, Turkey, 16 December 1922. Born: 8 November 1886, Philadelphia, Pa. Accredited to: Pennsylvania. G.O. No.: 123, 4 February 1924. (Medal presented by President Coolidge at the White House on 2 February 1924). Other Navy award: Navy Cross. Citation: For heroism in rescuing 482 men, women and children from the French military transport Vinh-Long, destroyed by fire in the Sea of Marmora, Turkey, on 16 December 1922. Lt. Comdr. Edwards, commanding the U.S.S. Bainbridge, placed his vessel alongside the bow of the transport and, in spite of several violent explosions which occurred on the burning vessel, maintained his ship in that position until all who were alive were taken on board. Of a total of 495 on board, 482 were rescued by his coolness, judgment and professional skill, which were combined with a degree of heroism that must reflect new glory on the U.S. Navy.
    1928 - Science-fiction great Philip K. Dick (d. 1982) was born Chicago, Illinois. American science fiction writer par excellence. Author of "Flow My Tears the Policeman Said," "Crack in Space," "Man in the High Castle," "Do Androids Dream of Electric Sheep?," "Time Out of Joint," etc.
http://www.kirjasto.sci.fi/pkdick.htm
    1930 - Birthday of flute player Sam Most (d. 2013), Atlantic City, NJ
http://home.earthlink.net/~wigwise/sammost.html
http://home.earthlink.net/~wigwise/index.htm
    1930 - Golfer Bobby Jones won the first James E. Sullivan award as the nation's best amateur athlete. The award was established by the Amateur Athletic Union to honor its former president and is presented annually to the athlete who "by his or her performance, example, and influence as an amateur, has done the most during the year to advance the course of sportsmanship."
    1933 - Birthday of organ player Johnny "Hammond" Smith (d. 1997), Louisville, KY.
http://www.artistdirect.com/music/artist/bio/0,,543346,00.html?artist=
Johnny+%22Hammond%22+Smith
    1937 – The first escape from Alcatraz, San Francisco.  Theodore Cole and Ralph Roe filed through iron bars in the prison's mat shop in the industries building and escaped on a very foggy day, preventing them from being spotted by guards in the watch towers. The two jumped into the water and were never seen again but the severe weather conditions at the time have led to a consensus that they drowned in the bay and their bodies were swept out to sea by the strong current in San Francisco Bay.
http://zpub.com/sf50/alcatraz/
    1940 - Bob Crosby and his Bobcats backed up brother Bing as "San Antonio Rose" was recorded on Decca Records.
    1941 - The first submarine from the United States to sink a Japanese ship in World War II was the USS Swordfish, commanded by Lt. Chester Carl Smith, which torpedoed the 8,662-ton Japanese freighter Atsutusan Maur under destroyer escort off the coast of Indochina. The Swordfish was 311 feet long and displaced 2,350 tons. The Ship was destroyed by a mine on its 13th patrol in January, 1945, near Okinawa, with the loss of all aboard.
    1944 - German V-2 strikes Antwerp bioscope (638 killed)
http://www.nasm.si.edu/galleries/gal114/SpaceRace/sec200img/213l3p3.jpg
http://www.hrw.com/science/si-science/earth/spacetravel/spacerace/
SpaceRace/sec200/sec210.html
http://www.nasm.si.edu/galleries/gal114/SpaceRace/sec200/sec211.htm
    1944 - US 2nd Infantry division occupies "Heartbreak Crossroads" at a vital crossroads near a cabin named Wehlerscheid, north of Krinkelt-Rocherath, Belgium. In early December, the U.S. V Corps trucked the Division from positions it had held in the south to Krinkelt-Rocherath, twin villages adjacent to Elsenborn Ridge and near the southern tip of the Battle of Hurtgen Forest. http://ranger95.crosswinds.net/divisions/99th_elsenborn_ridge.html
    1944 - Birthday of guitarist John Abercrombie (d. 2017), Port Chester, NY.
http://www.ejn.it/mus/abercrom.htm
http://www.johnabercrombie.com/
http://www.guitarspecialist.com/johnabercrombie.htm
    1944 - Battle of the Bulge: A German offensive was launched in the Belgian Ardennes forest, where Hitler had managed to concentrate 250,000 men. The Nazi commanders, hoping to minimize any aerial counterattack by the Allies, chose a time when foggy, rainy weather prevailed. The initial attack by eight armored divisions along a 75-mile front took the Allies by surprise and the 5th Panzer Army penetrated to within 20 miles of crossings on the Meuse River. US troops were able to hold fast at bottlenecks in the Ardennes, but by the end of December, the German push had penetrated 65 miles into the Allied lines (though their line had narrowed from the initial 75 miles to 20 miles). By that time, the Allies began to respond and the Germans were stopped by Montgomery on the Meuse and by Patton at Bastogne. The weather then cleared and Allied aircraft began to bomb the German forces and supply lines by December 26. The Allies reestablished their original line by January 21.
    1944 - McGARlTY, VERNON, Medal of Honor
Rank and organization: Technical Sergeant, U.S. Army, Company L, 393d Infantry, 99th Infantry Division. Place and date: Near Krinkelt, Belgium, 16 December 1944. Entered service at: Model, Tenn. Born: 1 December 1921, Right, Tenn. G.O. No.: 6, 11 January 1946. Citation: He was painfully wounded in an artillery barrage that preceded the powerful counteroffensive launched by the Germans near Krinkelt, Belgium, on the morning of 16 December 1944. He made his way to an aid station, received treatment, and then refused to be evacuated, choosing to return to his hard-pressed men instead. The fury of the enemy's great Western Front offensive swirled about the position held by T/Sgt. McGarity's small force, but so tenaciously did these men fight on orders to stand firm at all costs that they could not be dislodged despite murderous enemy fire and the breakdown of their communications. During the day the heroic squad leader rescued 1 of his friends who had been wounded in a forward position, and throughout the night he exhorted his comrades to repulse the enemy's attempts at infiltration. When morning came and the Germans attacked with tanks and infantry, he braved heavy fire to run to an advantageous position where he immobilized the enemy's lead tank with a round from a rocket launcher. Fire from his squad drove the attacking infantrymen back, and 3 supporting tanks withdrew. He rescued, under heavy fire, another wounded American, and then directed devastating fire on a light cannon which had been brought up by the hostile troops to clear resistance from the area. When ammunition began to run low, T/Sgt. McGarity, remembering an old ammunition hole about 100 yards distant in the general direction of the enemy, braved a concentration of hostile fire to replenish his unit's supply. By circuitous route the enemy managed to emplace a machinegun to the rear and flank of the squad's position, cutting off the only escape route. Without hesitation, the gallant soldier took it upon himself to destroy this menace single-handedly. He left cover, and while under steady fire from the enemy, killed or wounded all the hostile gunners with deadly accurate rifle fire and prevented all attempts to re-man the gun. Only when the squad's last round had been fired was the enemy able to advance and capture the intrepid leader and his men. The extraordinary bravery and extreme devotion to duty of T/Sgt. McGarity supported a remarkable delaying action which provided the time necessary for assembling reserves and forming a line against which the German striking power was shattered.
    1945 - MURRAY, CHARLES P., JR., Medal of Honor
Rank and organization: First Lieutenant, U.S. Army, Company C, 30th Infantry, 3d Infantry Division. Place and date: Near Kaysersberg, France, 16 December 1944. Entered service at: Wilmington, N.C. Birth: Baltimore, Md. G.O. No.: 63, 1 August 1945. Citation: For commanding Company C, 30th Infantry, displaying supreme courage and heroic initiative near Kaysersberg, France, on 16 December 1944, while leading a reinforced platoon into enemy territory. Descending into a valley beneath hilltop positions held by our troops, he observed a force of 200 Germans pouring deadly mortar, bazooka, machinegun, and small arms fire into an American battalion occupying the crest of the ridge. The enemy's position in a sunken road, though hidden from the ridge, was open to a flank attack by 1st Lt. Murray's patrol but he hesitated to commit so small a force to battle with the superior and strongly disposed enemy. Crawling out ahead of his troops to a vantage point, he called by radio for artillery fire. His shells bracketed the German force, but when he was about to correct the range his radio went dead. He returned to his patrol, secured grenades and a rifle to launch them and went back to his self-appointed outpost. His first shots disclosed his position; the enemy directed heavy fire against him as he methodically fired his missiles into the narrow defile. Again he returned to his patrol. With an automatic rifle and ammunition, he once more moved to his exposed position. Burst after burst he fired into the enemy, killing 20, wounding many others, and completely disorganizing its ranks, which began to withdraw. He prevented the removal of 3 German mortars by knocking out a truck. By that time a mortar had been brought to his support. 1st Lt. Murray directed fire of this weapon, causing further casualties and confusion in the German ranks. Calling on his patrol to follow, he then moved out toward his original objective, possession of a bridge and construction of a roadblock. He captured 10 Germans in foxholes. An eleventh, while pretending to surrender, threw a grenade which knocked him to the ground, inflicting 8 wounds. Though suffering and bleeding profusely, he refused to return to the rear until he had chosen the spot for the block and had seen his men correctly deployed. By his single-handed attack on an overwhelming force and by his intrepid and heroic fighting, 1st Lt. Murray stopped a counterattack, established an advance position against formidable odds, and provided an inspiring example for the men of his command.
    1945 - Prince Fumimaro Konoe, twice Japanese prime minister, committed suicide rather than face war crimes charges. In the 1920s, he had worked to curb army powers and prevent an expansion of the war with China. He helped engineer the fall of the Tojo government in 1944 but was suspected of war atrocities.
    1945 - Top Hits
"It Might as Well Be Spring" - The Sammy Kaye Orchestra (vocal: Billy Williams)
"White Christmas" - Bing Crosby
"It's Been a Long, Long Time" - The Harry James Orchestra (vocal: Kitty Kallen)
"Silver Dew on the Blue Grass Tonight" - Bob Wills
    1947 – William Shockley, John Bardeen and Walter Brattain built the first practical point-contact transistor.  Shortly after the end of the war in 1945, AT&T's Bell Labs formed a solid state physics group, led by Shockley and chemist Stanley Morgan, which included Bardeen and Brattain. Their assignment was to seek a solid-state alternative to fragile glass vacuum tube amplifiers as an internal improvement for the Bell System which was growing the nationwide telephone system at the time.
    1950 - Patti Page's "The Tennessee Waltz" hits #1
    1950 – President Harry Truman declared a state of emergency after Chinese troops enter the fight in support of communist North Korea.
    1951 - In a special preview courtesy of "Chesterfield Sound Off Time," "Dragnet" made it to television. The police drama opened its official run on television January 3, 1952. Trivia fact: Sergeant Friday's boss in the preview was played by Raymond Burr. My father, Lawrence Menkin, wrote several of the episodes of the early editions. They were based primarily on true episodes, including actual police who consulted on and off the set for authenticity. It starred Jack Webb as stoic and determined Sergeant Joe Friday, a man whose life was his investigative work, and who was recognized by his recurring line, "Just the facts, ma'am."  My father said he was "almost everything" in the series from producer to story editor, a workaholic, very hard to deal with, and one of the reasons he was able to sell him scripts. He made many Los Angeles police friends, meaning the guys on the street, not from the PR department, and brought them along to "pitch stories". Friday had partners, Barton Yarborough played Sergeant Ben Romero for three episodes. For the rest of the season, Barney Phillips played Sergeant Ed Jacobs and Ben Alexander played his comedic sidekick, Officer Frank Smith. A new version appeared in 1967 with Webb and his new partner, Officer Bill Gannon (Harry Morgan, the father of my very good high school friend). "Dragnet" is also known for its theme music and its narrative epilogue describing the fate of the bad guys. (Here's a side note, my father was driving a 1951 two door brown Pontiac. One day leaving the studio, he got in, said he had a hard time turning the key, but it worked, and when he got home, he didn't have the scripts in the car. He then discovered it was not his car. So he drove to the station where he knew some policemen, and they all had a big laugh, got his car back, and they used the story in one of the episodes but it was Friday's sergeant, I believe, who started the wrong car.)
    1952 - Buck Clayton All-Star group jams, Hucklebuck, Robbins' Nest, Christopher Columbus, NYC, on Columbia label.
    1953 - Top Hits
"Rags to Riches" - Tony Bennett
"White Christmas" - Bing Crosby
"Ricochet" - Teresa Brewer
"Caribbean" - Mitchell Torok
    1954 - Willie Mays becomes the first player to win the Most Valuable Player Award in his first full year in the Majors when he easily outdistances Reds first baseman Ted Kluszewski for the honor. The 23-year-old Giants center fielder made his big league debut at the end of May in 1951, but missed the last two seasons due to his military service in the U.S. Army.
    1956 - Elvis Presley leaves the Louisiana Hayride after 50 appearances on the radio show. Broadcast from KWKH in Shreveport, LA, the weekly broadcast made country music stars of several unknowns.
    1960 - A United DC-8 and a TWA Super Constellation collided over Staten Island in NY and crashed, killing all 128 people aboard both aircraft and 6 more on the ground.
    1960 - Lucille Ball took a respite from her weekly TV series to star in the Broadway production of "Wildcat," which opened at the Alvin Theatre in New York City. The show ran for 171 performances.
    1961 - Top Hits
"Please Mr. Postman" - The Marvelettes
"The Twist" - Chubby Checker
"Walk on By" - Leroy Van Dyke
"Big Bad John" - Jimmy Dean
    1961 - Martin Luther King, Jr. and 266 others were arrested in Albany, GA. Considered a major turning point in history, as evidenced by his own words in his autobiography: "On December 16, 1961, the Negro community of that city made its stride toward freedom. Citizens from every quarter of the community made their moral witness against the system of segregation. They willingly went to jail to create an effective protest. "I too was jailed on charges of parading without a permit, disturbing the peace, and obstructing the sidewalk. I refused to pay the fine and had expected to spend Christmas in jail. I hoped thousands would join me. I didn't come to be arrested. I had planned to stay a day or so and return home after giving counsel. But after seeing negotiations break down, I knew I had to stay. My personal reason for being in Albany was to express a personal witness of a situation I felt was very important to me. As I, accompanied by over one hundred spirited Negroes, voluntarily chose jail to bail, the city officials appeared so hardened to all appeals to conscience that the confidence of some of our supporters was shaken. They nervously counted heads and concluded too hastily that the movement was losing momentum. "I shall never forget the experience of seeing women over seventy, teenagers, and middle-aged adults-some with professional degrees in medicine, law, and education, some simple housekeepers and laborers-crowding the cells. This development was an indication that the Negro would not rest until all the barriers of segregation were broken down. The South had to decide whether it would comply with the law of the land or drift into chaos and social stagnation. "One must search for words in an attempt to describe the spirit of enthusiasm and majesty engendered in the next mass meeting, on that night when seven hundred Negro citizens were finally released from prison. Out from the jails came those men and women doctors, ministers, housewives-all of whom had joined ranks with a gallant student leadership in an exemplary demonstration of nonviolent resistance to segregation. "Before long the merchants were urging a settlement upon the city officials and an agreement was finally wrung from their unwilling hands. That agreement was dishonored and violated by the city." It was inevitable that the sweep of events would see a resumption of the nonviolent movement, and when cases against the seven hundred odd prisoners were not dropped and when the city council refused to negotiate to end discrimination in public places, actions began again.
http://www.stanford.edu/group/king/publications/autobiography/chp_16.htm
http://pbsvideodb.pbs.org/chapter.asp?item_id=7897&chap_id=2ed
in Albany, Georgia.
    1962 - Birthday of William "The Refrigerator" Perry, former football player, born Aiken, SC
    1962 - Only one man ever succeeded in swimming all the way to shore from Alcatraz.  John Paul Scott washed up on the rocks at Fort Point. He was so tired from the swim through the frigid waters of the Golden Gate that the boys who found him thought he was an unsuccessful suicide attempt from the overhanging Golden Gate Bridge and called for help. Police apprehended the exhausted swimmer within minutes of his landfall.
    1965 - Gen. William Westmoreland, Commander of U.S. Military Assistance Command Vietnam, sends a request for more troops. With nearly 200,000 U.S. military personnel in South Vietnam already, Westmoreland sent Defense Secretary Robert McNamara a message stating that he would need an additional 243,000 men by the end of 1966. Although the high tide of U.S. troop strength in South Vietnam never reached the 600,000, there were more than 540,000 U.S. troops in South Vietnam by 1969.
    1967 - Wilt Chamberlain of NBA Philadelphia 76ers scores 68 points vs Chicago.
    1969 - Top Hits
"Leaving on a Jet Plane" - Peter, Paul & Mary
"Someday We'll Be Together" - Diana Ross & The Supremes
"Down on the Corner/Fortunate Son" - Creedence Clearwater Revival
"(I'm So) Afraid of Losing You Again" - Charley Pride
    1970 - Creedence Clearwater Revival's "Down On The Corner," "Lookin' Out My Back Door," "Travelin' Band," "Bad Moon Rising," "Up Around The Bend," as well as the LPs "Cosmo's Factory," "Willy And The Poor Boys," "Green River," "Bayou Country," and "Creedence Clearwater Revival," are all certified gold.
    1971 - Melanie (Safka) earned a gold record for her single, "Brand New Key," about roller skates and love. It hit #1 on Christmas Day, 1971.
    1971 - Don McLean's eight-minute-plus (8:32) version of "American Pie" was released. It became one of the longest songs with some of the most confusing (pick your favorite interpretation) lyrics to ever hit the pop charts. Disc Jockeys also liked the song because it allowed them time for "potty breaks" from the microphone. "American Pie" hit #1 on January 15, 1972.  However open to interpretation the lyrics may have been, the song's emotional resonance was unmistakable: McLean was clearly relating a defining moment in the American experience—something had been lost, and we knew it. Opening with the death of singer Buddy Holly and ending near the tragic concert at Altamont Motor Speedway, we are able to frame the span of years the song is covering—1959 to 1970—as the "10 years we've been on our own" of the third verse. It is across this decade that the American cultural landscape changed radically, passing from the relative optimism and conformity of the 1950s and early 1960s to the rejection of these values by the various political and social movements of the mid and late 1960s.   
    1972 - Billy Paul's "Me and Mrs. Jones" hits #1
    1972 - The Miami Dolphins became the first NFL team to go unbeaten and untied in an NFL regular season, then 14-games. The Dolphins beat the Baltimore Colts to earn the honor. Larry King, incidentally, did color for the Dolphins this year on radio.
    1972 - Paul McCartney's single, "Hi, Hi, Hi," was released. It peaked at #10 on the top tune tabulation (February 3, 1973).
    1973 - Buffalo's O.J. Simpson runs for 200 yards against the New York Jets, becoming the first person to top 2,000 yards rushing in an NFL season (2,003).
    1974 - Arbitrator Peter Seitz declared A's ace, Catfish Hunter, to be a free agent as a result of A's owner, Charles Finley, failing to make insurance premium payments on Hunter's behalf, as stipulated in the player's contract. This led to a bidding war among MLB owners, won by the Yankees. Hunter went on to become a Hall of Famer.
    1975 - "One Day at a Time" premiered on TV. This sitcom about a divorced mother raising two girls in Indianapolis starred Bonnie Franklin as Ann Romano, Mackenzie Phillips and Valerie Bertinelli as daughters Julie and Barbara Cooper. Other regulars included Pat Harrington, J., as snarky, tool-belt-wearing maintenance man Dwayne Schneider, Richard Masur as David Kane, Ann's boyfriend, Mary Louise Wilson as neighbor Ginny Wroblicki, John Hillerman and Charles Siebert as Ann's bosses, John Putch as Barbara's boyfriend and Nanette Fabray as Ann's mother. During the course of the series, all three female leads got married and Ann opened her own ad agency.
    1975 - The Bay City Rollers earn a Gold record for their first US single, "Saturday Night." They will go on to have five more Billboard Top 40 hits.
    1976 - Andrew Young named Ambassador and Chief US Delegate to the United Nations. He resigns his congressional seat on January 29, 1977 to take the position.
http://bioguide.congress.gov/scripts/biodisplay.pl?index=Y000028
http://search.eb.com/blackhistory/micro/650/54.html
http://www.manchester.edu/Academic/Programs/departments/econ/files/
museum/black/andrew.htm
http://teacherlink.ed.usu.edu/tlresources/units/Byrnes
famous/andrewyo.html
    1977 - Top Hits
"You Light Up My Life" - Debby Boone
"How Deep is Your Love" - Bee Gees
"Blue Bayou" - Linda Ronstadt
"Here You Come Again" - Dolly Parton
    1977 - The Bee Gees' "How Deep Is Your Love" is certified gold
    1978 - Cleveland, Ohio became the first city in the post-Depression era to default on its loans. Plagued by political sniping between its mayor and city council, as well as an eroding economic base, Cleveland managed to pile up $14 million in debt to a number of local banks.
    1981 - Ray Charles is awarded a star on the Hollywood Walk of Fame at 6777 Hollywood Blvd.
    1982 - Operating capacity of factories plummets. Heading into the 1980s, America's economy was hardly in the best shape. Indeed, years of mounting debt and rising inflation had taken their toll on the nation's fiscal health. Alas, the first few years of the '80s provided little change, as the economy did not take well to Reaganomics, President Ronald Reagan's strategy of tax cuts and spending hikes. And, throughout 1982, the government released a stream of financial statistics that suggested that the situation was only growing worse. In July, the Census Bureau announced that the poverty rate had risen to 14 percent, which marked a rapid-fire 7.4-percent increase over its mark in 1980. That same November, the Labor Department revealed that the cost of living had suffered a 6-percent increase during the past twelve months. And, on December 16, the Federal Reserve released a report indicating that the operating capacity of U.S. factories had plummeted to 67.8 percent, the nation's lowest mark since the indicator was introduced in 1948.
    1983 - Replacing Billy Martin (91-71, third place), Yogi Berra is hired for the second time to manage the Yankees. The Hall of Famer's self-exile from Yankee Stadium will last for nearly 15 seasons, after he is dismissed 16 games into the 1985 season despite receiving assurances from owner George Steinbrenner that he would not be fired. Steinbrenner chose to deliver the message to the Yankee great through Clyde King rather than doing so in person, the singular reason Yogi stated he would stay away from the beloved ballpark.  They reunited in 1999 and remained good friends until Steinbrenner's death in 2010.
    1985 – Mobsters Paul Castellano and Thomas Bilotti were shot dead in front of Sparks Steak House in Manhattan on the orders of John Gotti, who assumed leadership of New York's Gambino crime family. 
    1985 - Top Hits
"Broken Wings" - Mr. Mister
"Say You, Say Me" - Lionel Richie
"Party All the Time" - Eddie Murphy
"Nobody Falls Like a Fool" - Earl Thomas Conley
    1987 - A Pacific storm battered the coast of California with rain and high winds, and dumped heavy snow on the mountains of California. Winds along the coast gusted to 70 mph at Point Arguello, and winds in the Tehachapi Mountains of southern California gusted to 100 mph at Wheeler Ridge. Snowfall totals ranged up to 24 inches at Mammoth Mountain. Snow fell for two minutes at Malibu Beach, and Disneyland was closed due to the weather for only the second time in twenty-four years. A winter storm which began in the Southern Rockies four days earlier finished its course producing snow and high winds in New England. Snowfall totals ranged up to 19 inches at Blanchard, ME.
    1989 - Fifty-seven cities from the Southern and Central Plains to the Appalachians reported record low temperatures for the date, including North Platte, NE with a reading of 17 degrees below zero. Squalls in the Great Lakes Region produced 18 inches of snow at Syracuse, NY, and 30 inches at Carlisle, IN. Low pressure brought heavy snow to northern New England, with 18 inches reported at Derby and Saint Johnsbury, VT.
    1992 - IBM said it would make its first layoffs in fifty years. The company announced it would trim its staff by 25,000 employees and dispose of some of the assets of its mainframe business. IBM had long been the leading maker of mainframe computers, but in the late 1990s, demand declined as personal computers became increasingly powerful.  IBM eventually sold its PC business to Lenovo, a Chinese company.
    1993 - Woman-harassing Senator Robert Packwood (R-OR) finally surrenders his diaries to a judge who turned them over to the Senate Ethics Committee. Some of the tapes had been altered. Women's groups had argued for years that Packwood should be brought up on charges of sexual harassment. According to information released to the press, Packwood had a long history of groping women, forcing himself on them using his political power, and in general being a leech. He would eventually resign from the Senate.
http://www.lectlaw.com/files/cas22.htm
    1995 - The Beatles' "Free As A Bird" peaks at number 2 on the UK charts and number 6 in the US. Written by John Lennon and performed by him on piano as a rough demo shortly before he was murdered, the track was completed by the remaining Beatles at Paul McCartney's home studio.1995-The Beatles' "Free as a Bird" peaks at number 2 on the UK charts and number 6 in the US. Written by John Lennon and performed by him on piano as a rough demo shortly before he was murdered, the track was completed by the remaining Beatles at Paul McCartney's home studio.
    1998 - Hundreds of missiles were fired on Iraq in response to Iraqi President Saddam Hussein's refusal to comply with the mission of United Nations weapons inspectors.
    2000 - An F4 tornado hits communities near Tuscaloosa, AL, killing 11 people and injuring 125 others. It was the strongest December tornado in Alabama since 1950.
    2002 - After being invited to the Dominican Republic by President Hipolito Mejia, Japanese home run king Sadaharu Oh meets one his favorite players, island resident Sammy Sosa. The Dominican outfielder, who is one homer shy of the coveted 500, will have to hit several hundred more to reach the mark of 868 set by the 62-year old during his 22 seasons playing for the Yomiuri Giants.
    2002 – DH David Ortiz was released by the Minnesota Twins. The unheralded player will soon be picked up by the Red Sox, for whom he will develop as one of the most accomplished sluggers in the game.  He retired after the 2016 season, having hit 541 HRs, was a big part of the Sox' World Series championships in 2004, 2007 and 2013.
    2010 - Paul McCartney paid tribute to his Beatles band mate John Lennon during an appearance on Saturday Night Live where he performed "A Day in the Life" and then thrilled viewers with a cover version of his late friend's anti-war anthem "Give Peace a Chance."
    2011 - A federal judge sentences former Giants' super-star Barry Bonds to 30 days of house arrest, 2 years of probation, 250 hours of community service, and a $4,000 fine. The all-time home run champion, who is appealing his guilty verdict for the obstruction of justice, could have faced 15 months of jail time, as recommended by the prosecution. Many believe he should have his hitting record deleted from the history books. The perjury charges against Bonds were dropped, but he was convicted of obstruction of justice. This conviction was upheld by an appellate court panel in 2013, but after a rehearing, a larger panel of the court voted 10-1 to overturn his conviction in 2015. He served as a batting coach for the Miami Marlins in 2016 but was not retained for the 2017 season.
    2019 – New Orleans Saints QB Drew Brees broke Peyton Manning's NFL record for career touchdown passes (539) in a 34-7 rout of the Indianapolis Colts.  In the 2020 season, he stands at 565 TD passes and nearly 80,000 total passing yards.  He also holds a number of other career passing records.
-------------------------------------------------------------

SuDoku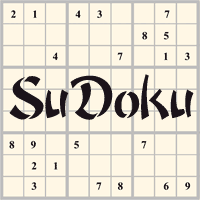 The object is to insert the numbers in the boxes to satisfy only one condition: each row, column and 3x3 box must contain the digits 1 through 9 exactly once. What could be simpler?
--------------------------------------------------------------

Daily Puzzle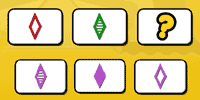 How to play:
http://www.setgame.com/set/puzzle_frame.htm
Refresh for current date:
http://www.setgame.com/set/puzzle_frame.htm
--------------------------------------------------------------


http://www.gasbuddy.com/
http://www.gasbuddy.com/GB_Map_Gas_Prices.aspx
http://www.gasbuddy.com/GB_Mobile_Instructions.aspx
--------------------------------------------------------------

Weather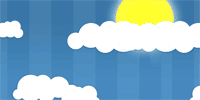 See USA map, click to specific area, no commercials
--------------------------------------------------------------

Traffic Live---
Real Time Traffic Information
You can save up to 20 different routes and check them out with one click,
or type in a new route to learn the traffic live
--------------------------------
Wordle
https://www.powerlanguage.co.uk/wordle/

How to Play
https://www.today.com/popculture/popculture/wordle-know-popular-online-word-game-rcna11056