Credit Analyst
Norwalk, Ct.
Remote Location Considered

2 Years Min. Experience
Collateral knowledge of over-the-road trucking assets, construction equipment, material handling,
vocational units and machine tools is desired
Call Maria Borges-Lopez: (203) 354-6090 or e-mail
your resume to HumanResources@nmef.com
Please click nmef.com/careers/
for more information
www.nmef.com
Providing small-ticket equipment financing for businesses across the country through our dedicated referral source network


Wednesday, February 13, 2019


Today's Leasing News Headlines
Position Wanted
Sales
Joining the Rebranding Movement is Wells Fargo
Established with the old Stage Coach in 1852
Employment Opportunities
Credit Analyst/Top Sales Professionals
Sales Makes it Happen by Scott Wheeler, CLFP
Personalize that Credit Decision
Meet Leasing News Advisor
Bruce Kropschot
Spam Arrest
Recommended by Kit Menkin
Ask Alan Lakien's Question
Placard
Asset IQ Joins
Online Equipment Auction List
Independents: Banking on the Non-Banks
Full Report by Equipment Leasing & Finance Foundation
Brown Labrador Retriever
San Francisco, California Adopt-a-Dog
Women in Leasing LinkedIn Group
Lunch March 13th, Newport Beach, California
News Briefs---
Employers need to hire more people than ever
...finding workers are their biggest challenges
OnDeck Reports Record Fourth Quarter
and Full Year 2018 Financial Results
OnDeck Capital (ONDK) CEO Noah Breslow
on Q4 2018 Results - Earnings Call Transcript
A record number of Americans are 90 days
behind on their car payments
National debt passes $22 trillion for first time in history
"It threatens the economic future of every American."
Workers Missed Bills, Burned Savings
During Government Shutdown
Top Breeds at 2019 Westminster Kennel Club Dog Show
YouTube
Your Favorite Dog Breed Probably Won't Win
Westminster Dog Show. Here's Why
Broker/Funder/Industry Lists | Features (wrilter's columns)
Top Ten Stories Chosen by Readers | Top Stories last six months
www.leasingcomplaints.com (Be Careful of Doing Business)
www.evergreenleasingnews.org
Leasing News Icon for Android Mobile Device
You May have Missed---
Poem
Sports Brief----
California Nuts Brief---
"Gimme that Wine"
This Day in History
SuDoku
Daily Puzzle
GasBuddy
Weather, USA or specific area
Traffic Live----
######## surrounding the article denotes it is a "press release," it was not written by Leasing News nor has the information been verified. The source noted. When an article is signed by the writer, it is considered a "byline." It reflects the opinion and research of the writer.


Please send a colleague and ask them to subscribe. We are free
Email kitmenkin@leasingnews.org and in subject line: subscribe


[headlines]
--------------------------------------------------------------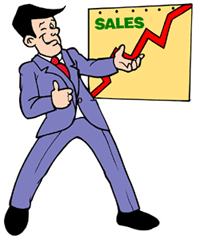 San Francisco Bay Area - Able to work remotely
An experienced sales professional with 11 years total sales experience, 7 of those years which are in the equipment finance and working capital space. Experience in training, mentoring, and leading team of sales reps. Consistently a leader in origination volume, gross margin, and deal profitability. Knowledge of credit and funding processes will allow me to hit the ground running and drive revenue immediately. Available for immediate hire.
jbp243@gmail.com
925-698-9327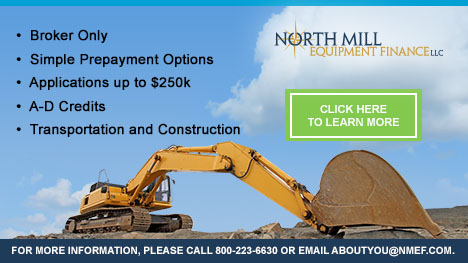 [headlines]
--------------------------------------------------------------
Joining the Rebranding Movement is Wells Fargo
Established with the old Stage Coach in 1852

As part of an effort to regain the public's trust, they report, Wells Fargo's media campaign comes with a new logo, meaning branches will have to get rid of their old stage coach and all documents will now contain this new logo.
The old stage coach is one of the best known along with Coca-Cola, Levis, and John Deere, to name a few.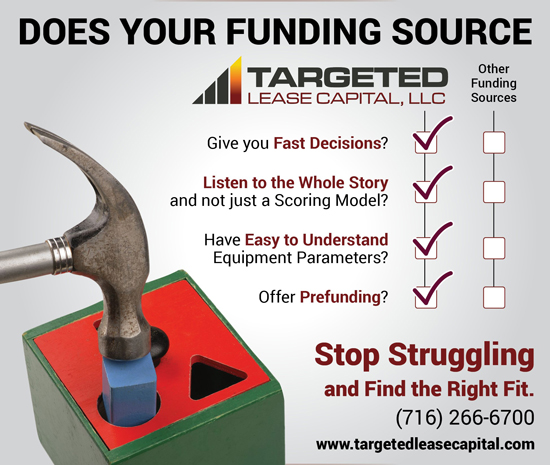 [headlines]
--------------------------------------------------------------
Leasing Industry Help Wanted

Credit Analyst
Norwalk, Ct.
Remote Location Considered

2 Years Min. Experience
Collateral knowledge of over-the-road trucking assets, construction equipment, material handling,
vocational units and machine tools is desired
Call Maria Borges-Lopez: (203) 354-6090 or e-mail
your resume to HumanResources@nmef.com
Please click nmef.com/careers/
for more information
www.nmef.com
Providing small-ticket equipment financing for businesses across the country through our dedicated referral source network

[headlines]
--------------------------------------------------------------
Sales Makes it Happen by Scott Wheeler, CLFP
Personalize that Credit Decision
I often ask professionals in the commercial equipment leasing and finance industry the following question:

"Would you invest your hard earned dollars into that deal?"
Successful originators know that the commercial equipment leasing and finance industry is a risk/reward proposition. They believe in the concept. They believe in being properly rewarded for the risk taken. They believe in their transactions. They are willing to make the case of why each transaction is a viable investment to be taken by their company or a funding partner. If given the opportunity, they would invest their own money into similar transactions. They 100% believe in their products, their relationships, and their transactions.
In a recent conversation with a group of originators, who were mildly frustrated with a decision made by their credit department, I asked the above question about investing their own money into a similar transaction. Their responses included:
"I am not in the risk and reward business - that is my company's (funding partner's) function - not mine. I just sell their capabilities."
This response emphasizes misplaced frustration. Originators need to take personal ownership of the entire process. Top producers are vital factors in the process of protecting the risk taken by their companies and funding partners. This originator must take her fiduciary responsibilities seriously and make every effort to submit only those transactions that she believes are strong investment opportunities for her company and/or funding partners.
"I don't have enough credit expertise to make the tough decisions - I just submit transactions as them come across my desk and hope for the best."
This response confirms the source of frustration. Originators need to fully understand the credit process in order to successfully sell their product. This originator operates in a self-inflicted, highly inefficient environment. He must educate himself on credit in order to move his career forward.
"I work closely with my credit team. I value their time and make every effort to pre-qualify my transactions. I encourage them to ask questions, because I often have additional insight that enhances their ability to approve more transactions. I want my personal portfolio to be the best performing asset in the company because it reflects on my professionalism. If I had the opportunity I would invest in any one of my clients."
Is there any doubt who the top producer is within this group of originators?
ORIGINATE THE "BEST" ASSETS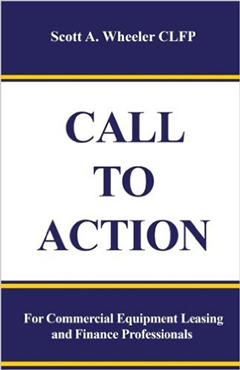 Order via Amazon: https://www.createspace.com/5355516
Scott A. Wheeler, CLFP
Wheeler Business Consulting
1314 Marquis Ct.
Fallston, Maryland 21047
Phone: 410 877 0428
Fax: 410 877 8161
Email: scott@wheelerbusinessconsulting.com
Web: www.wheelerbusinessconsulting.com
Sales Makes it Happen articles:
http://www.leasingnews.org/Legacy/index.html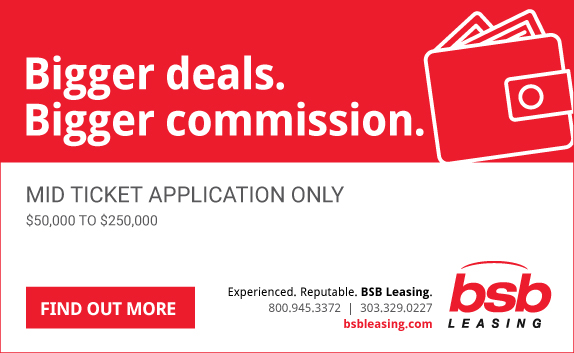 [headlines]
--------------------------------------------------------------
Leasing News Advisor
Bruce Kropschot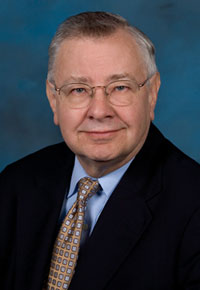 Bruce Kropschot
Senior Managing Director
The Alta Group
7448 Treeline Drive
Naples, FL 34119
(239) 260-4405
bkropschot@thealtagroup.com
www.thealtagroup.com
Bruce Kropschot is one of the first asked to join the Advisory Board and he has been active since September 6, 2000. He was named Leasing Person of the Year for 2015.
Bruce Kropschot has been active in the equipment leasing industry since 1972 and has been a senior executive of three large leasing companies. In 1986, he founded Kropschot Financial Services, a firm he developed into the leading provider of merger and acquisition advisory services for equipment leasing companies. In 2008, Kropschot Financial Services became a part of The Alta Group, the leading worldwide consulting firm for the leasing industry. Bruce formed Alta's M&A advisory practice, which also arranges debt and equity capital and provides valuation services for leasing companies. He has played a major role representing sellers or buyers in the sale of over 200 equipment leasing and financing companies.
After 47 years in the equipment leasing industry, Bruce still is active, although he has named his successor, Jim Jackson, who has been taking over more of the workload. Bruce says that his business is his favorite hobby, and he hopes to keep his fingers in the business even while pursuing retirement. When asked what have been the keys to his success, he stated, "Obviously a thorough knowledge of many types of leasing companies is essential in the M&A advisory business. However, of utmost importance is maintaining the highest level of integrity. The Alta Group's reputation depends upon always treating as confidential any information we receive in confidence from potential buyers and sellers of leasing companies."
Bruce has served on the Board of Directors of the Equipment Leasing and Finance Association, the Equipment Leasing and Finance Foundation, Eastern Association of Equipment Lessors, United Association of Equipment Leasing and International Network of Merger & Acquisition Partners. He has served on the Leasing News Advisory Board since 2000, and he also served on the alumni advisory board of the Ross School of Business at the University of Michigan. He has BBA and MBA degrees (with honors) in Accounting and Finance from the University of Michigan and is a CPA.
Bruce's favorite recreational activity has long been skiing. Now that knee problems have curtailed his ski trips, Bruce and his wife Barbara spend their vacations with international travel, and they recently visited their seventh continent with a cruise to Antarctica.
[headlines]
--------------------------------------------------------------

Recommended by Kit Menkin
The first line of defense is not to be confused with a "malware" virus, as most are sent out as spam, asking you to respond or open up an attachment. Therefore, the best line of defense is to identify the spam by using a program that identifies it. Sender emails can be phony or duplicated as someone you know. Use a program like "spamarrest," as it requires the sending party to verify themselves. These "malware" are sent out by the thousands from North Korea, China, everywhere.
To get through "Spam Arrest," they require a response, which requires a human person. You see a list of all the emails with no response. Most are spam. You decide if it really is spam or a person who does not know how to use the program.
As important, once the sender clears them, they are not questioned again; labeled a "safe sender." You can also "block" senders, as well as put on vacation or respond emails with messages as you would do on a telephone answering device.
You can try a month for free and cancel if you don't like it at any time. You can also pay monthly, a $7.95 a month or pay for a year in advance at $69.95 a year or $109.95 for two years, or monthly at $7.95; $39.95 for 6 months, $69.95 for one year.
Go direct to Spamarrest.com and/or view video:
http://www.spamarrest.com/video/spam-arrest-720.mp4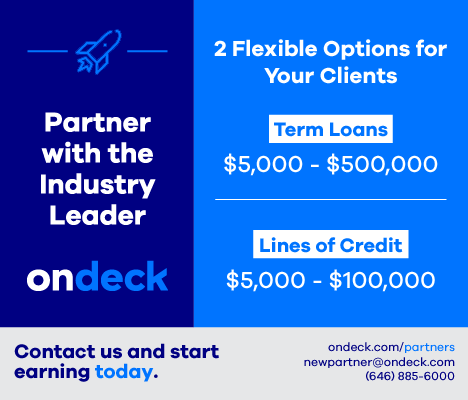 [headlines]
--------------------------------------------------------------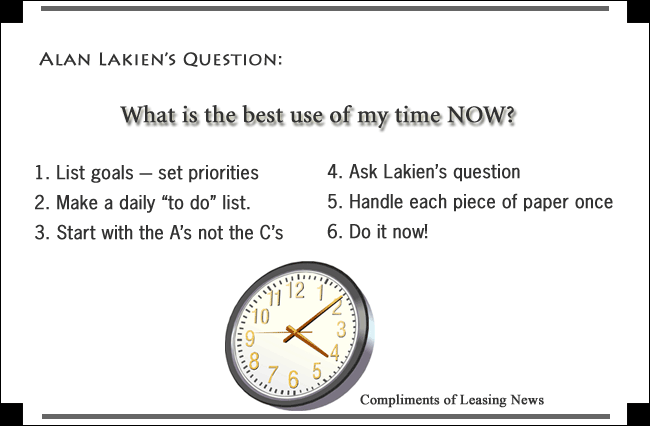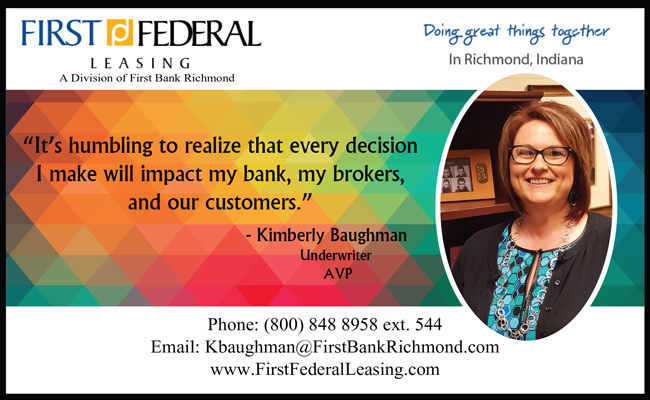 [headlines]
--------------------------------------------------------------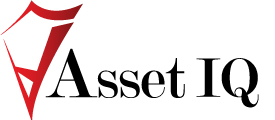 Joins
Online Equipment Auction List
This is not a list of companies who hold auctions primarily, but those who conduct on line auctions.
Recovery & Remarketing Solutions
Asset IQ is designed to provide valuation, risk assessment, research, inspection, recovery, remarketing and advisory services for the leasing and finance industries. Our core business is to recover and remarket assets for our clients through a variety of solutions providing the highest return possible. Asset IQ has a broad range of experience in a variety of asset types in numerous industries. Contact us at media@assetiqllc.com today to learn more.

We utilize traditional sales auctions, and hybrid techniques to maximize returns. View our online auctions and bid at your convenience.

auctioneerexpress.com
Tractor, Mower, Dump Truck, Mower, Cutter, 13 Tire Roller
www.auctiontime.com

"Free listing of items, which also connects to other site. Powered by MachineryTrader.com, TractorHouse.com, and TruckPaper.com, AuctionTime.com brings together buyers and sellers to move equipment at auction values. Bidders pay no buyers fees whatsoever.,,"Unlike conventional auctions, bidders can discuss specifics about the auction pieces with the actual seller, or go see the actual machine themselves. Auctions come to an end each Wednesday with live bidding open every Monday at 5 pm CST and proxy bidding open 7 days prior to auction end time."

govocon.com
Both live and virtual online auction format, light and heavy equipment for the construction and transportation industry
govliquidation.com
Mostly trucks and related equipment
HeavyEQ.govdeals.com
Heavy Equipment, Truck and Machinery Industry
Online Gov't Surplus Auctions - Over 1,000 Government Clients
inplaceauction.com
Caters to lessors, lenders, and bankruptcy trustees, conducting both virtual and live auctions of all types of assets including: Agricultural, Medical, Industrial, Transportation, Trucks, Construction, Real Estate, etc. Appraisals - on site and desktop.

ironplanet.com
Cranes, Trailers, Equipment Trucks
motleys.com
Construction Equipment & Trucks
municibid.com
Municibid is an online government auctions website designed specifically for the sale of surplus and forfeited/seized goods directly by the government publicsurplus.com
salvex.com
Salvaged equipment for both re-seller and end user.
tractorhouse.com
Mostly farm equipment
usgovbid.com
Government Online Auctions - Servicing Government Agencies for over a Decade
List of many auction sites for consumer and vehicle:
http://www.100auctionsites.com/

Online auction Top Ten Most Popular Sites
(Primarily for consumers or consumer merchandise)
http://online-auction-sites.toptenreviews.com/
Auction Zip
--primarily consumer
(find auctions anywhere)
http://www.auctionzip.com/

[headlines]
--------------------------------------------------------------
Independents: Banking on the Non-Banks
Full Report by Equipment Leasing & Finance Foundation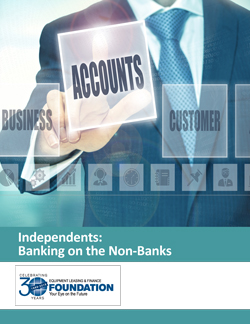 What is the domain of independent financing companies? How do independents create value and differentiate themselves from often much larger and lower rate competitors? A new study, Independents: Banking on the Non-Banks, addresses these and other questions about this critical source of equipment finance. The in-depth study, commissioned by the Foundation, was prepared by FIC Advisors, Inc. and follows up on their 2011 Foundation study on independents.
Full Report (64 pages)
http://leasingnews.org/PDF/independent_bank_report2019.pdf
[headlines]
--------------------------------------------------------------
Brown Labrador Retriever
San Francisco, California Adopt-a-Dog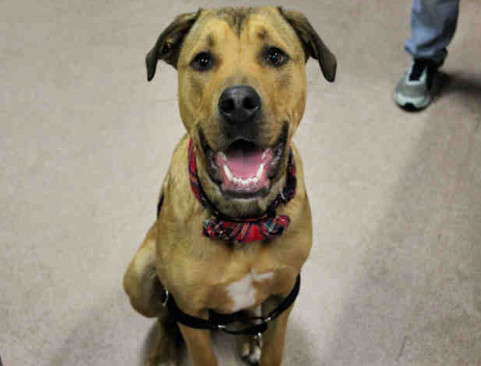 Scooby
ID #A426126
Male
Neutered
10 Months Old
My name is SCOOBY.
I am a neutered male, brown Labrador Retriever mix.
The shelter staff thinks I am about 10 months old.
I have been at the shelter since Feb 01, 2019.
"Scooby is king of the goofs. This young and energetic big boy is a huge fan of tennis balls, treats, and hanging with his favorite peeps. He's looking for adopters with large breed experience who'll get him lots of activity and give him lots of love! Scooby already knows "sit" and "down" (and can even do "puppy push-ups", a.k.a. go from "sit" to "down" to "sit"); he can't wait to learn more with his new family. Scooby could be a good choice for a family with kids 8 years or older- come meet him and see. Scooby A426126"

For more information about this animal, call:
San Francisco Animal Care & Control at 415-554-6364
Ask for information about animal ID number A426126
San Francisco Animal Care & Control
1200 15th Street
San Francisco, CA 94103
email: ACC@sfgov.org
Kennels open daily, 12 Noon - 6:00 pm,
Wednesdays until 7:00 pm.
Adoption hours daily 12:00 Noon - 5:30 pm,
Wednesdays until 6:30 pm.
Closed on legal holidays.
Adopt a Pet
http://www.adoptapet.com/
[headlines]
--------------------------------------------------------------
Women in Leasing LinkedIn Group
Lunch March 13th, Newport Beach, California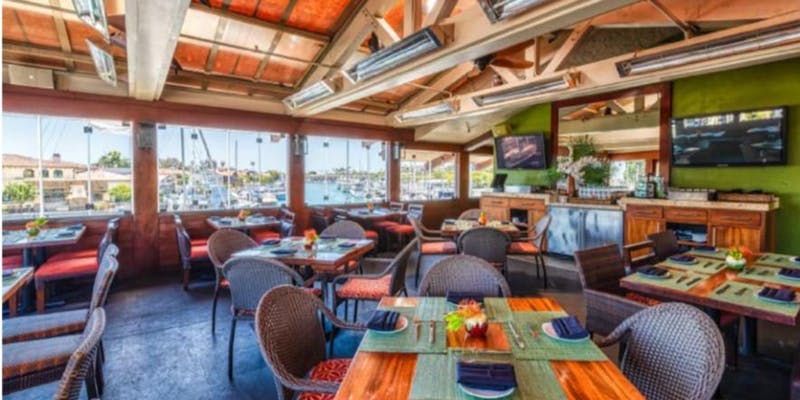 Shari L. Lipski, CLFP, announces, "The Women in Leasing LinkedIn Group" will be having a luncheon at 3Thirty3 Restaurant, in Newport Beach, California, on Wednesday, March 13th from 12:30 till 3:00 pm just before the National Equipment Finance Association Spring Summit.
The luncheon is being co-hosted by ECS Financial Services, Inc. and Financial Pacific, an Umpqua Bank Company.
If you would like to attend, the cost is $55 per person. Feel free to forward this to anyone you think might be interested in attending, even if they are not registered for the NEFA Spring Summit.
"Refunds up to 7 days before event).
Register as soon as possible to guarantee your seat at this fun-filled event!
Location
3 Thirty 3 Waterfront
333 Bayside Drive, Newport Beach, CA 92660
(The restaurant is located about 2 miles from the Newport Beach Marriott Hotel & Spa (NEFA's host hotel).
$55 Ticket Registration:
https://www.eventbrite.com/register?
orderid=569aa8c62e5b11e9a3960a0d4aa33388&client_
Questions?
Please contact Shari Lipski at SLipski@ECSFinancial.com or 847.721.1744.

[headlines]
--------------------------------------------------------------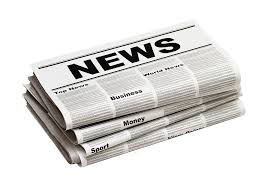 News Briefs----
Employers need to hire more people than ever
...finding workers are their biggest challenges.
https://www.cnn.com/2019/02/12/economy/jolts-december/index.html
OnDeck Reports Record Fourth Quarter
and Full Year 2018 Financial Results
https://finance.yahoo.com/news/ondeck-reports-record-fourth-quarter-120000544.html
OnDeck Capital (ONDK) CEO Noah Breslow
on Q4 2018 Results - Earnings Call Transcript
https://seekingalpha.com/article/4240267-ondeck-capital-ondk-ceo-noah-breslow-q4-2018-results-earnings-call-transcript
A record number of Americans are 90 days
behind on their car payments
https://www.cnbc.com/2019/02/12/a-record-number-of-americans-are-90-days-behind-on-their-car-payments.html
National debt passes $22 trillion for first time in history
"it threatens the economic future of every American."
https://nypost.com/2019/02/12/national-debt-passes-22-trillion-for-first-time-in-history/
Workers Missed Bills, Burned Savings
During Government Shutdown
https://www.bloomberg.com/news/articles/2019-02-12/workers-missed-bills-burned-savings-during-government-shutdown?srnd=premium
Your Favorite Dog Breed Probably Won't Win
Westminster Dog Show. Here's Why
https://www.nytimes.com/2019/02/12/sports/westminster-dog-show.html?action=click&module=Top%20Stories&pgtype=Homepage
Top Breeds at 2019 Westminster Kennel Club Dog Show
YouTube
https://www.youtube.com/watch?v=_dGRe7W16sw

[headlines]
--------------------------------------------------------------


You May Have Missed---
Technology to Alter Finance's Business Partner Role
http://www.cfo.com/strategy/2019/02/business-partner/
[headlines]
--------------------------------------------------------------
Blow, Blow, Thou Winter Wind

Blow, blow, thou winter wind
Thou art not so unkind
As man's ingratitude;
Thy tooth is not so keen,
Because thou art not seen,
Although thy breath be rude.
Heigh-ho! sing, heigh-ho! unto the green holly:
Most friendship if feigning, most loving mere folly:
Then heigh-ho, the holly!
This life is most jolly.
Freeze, freeze thou bitter sky,
That does not bite so nigh
As benefits forgot:
Though thou the waters warp,
Thy sting is not so sharp
As a friend remembered not.
Heigh-ho! sing, heigh-ho! unto the green holly:
Most friendship if feigning, most loving mere folly:
Then heigh-ho, the holly!
This life is most jolly.

William Shakespeare

[headlines]
--------------------------------------------------------------

Sports Briefs---

Antonio Brown tweets goodbye: 'Time to move on
http://www.nfl.com/news/story/0ap3000001017677/article/antonio-brown-tweets-goodbye-time-to-move-on
Devin McCourty has a great story about Bill Belichick's
obsession with detail
https://www.yahoo.com/sports/devin-mccourty-great-story-bill-154108634.html
Coliseum officials met with Raiders over stadium lease
https://www.eastbaytimes.com/2019/02/12/raiders-coliseum-officials-met-last-week/
Kane scores twice, Sharks rout Canucks 7-2
The win moved San Jose into first place in the Western Conference
https://www.pressdemocrat.com/sports/sharks/9273044-181/evander-kane-scores-twice-as
[headlines]
--------------------------------------------------------------


California Nuts Briefs---
California Gov. Gavin Newsom downsizes Delta water project:
one tunnel, not two
https://www.sacbee.com/news/state/california/water-and-drought/delta/article226144155.html
'Let's be real.' Gavin Newsom says
he'll cut back on California's high speed rail plan
https://www.sacbee.com/news/politics-government/capitol-alert/article226151030.html
California Governor Forms 'Strike Team' to Advise on PG&E
https://finance.yahoo.com/news/california-governor-forms-strike-team-194154095.html
Huge office, retail, residential complex proposed
in downtown San Jose at choice Valley Title lot
https://www.mercurynews.com/2019/02/12/huge-office-retail-residential-complex-proposed-in-downtown-san-jose-at-choice-valley-title-lot/
Santa Clara County moves forward on hospital purchases
despite unrest, potential nurses strike
https://www.eastbaytimes.com/2019/02/12/santa-clara-county-moves-forward-on-hospital-purchases-despite-unrest-potential-nurses-strike/
San Jose airport reaches record 14.3 million passengers
Passenger total in 2018 was 14.7 percent higher than 2017
https://www.mercurynews.com/2019/02/11/san-jose-airport-reaches-record-level-of-passengers-14-3-million/
Jeweler got its start during the Gold Rush
Its closure is the end of an era for Placerville
https://www.sacbee.com/news/business/article226097105.html
They're big, furry and could destroy the Delta
California has a $2 million plan to kill them
https://www.sacbee.com/news/politics-government/capitol-alert/article226014215.html

[headlines]
--------------------------------------------------------------



"Gimme that Wine"

http://www.youtube.com/watch?v=EJnQoi8DSE8
France Maintains its Wine Crown
https://www.wine-searcher.com/m/2019/02/france-maintains-its-wine-crown
The Internet of Wine: From Agtech to Smart Cellars
https://www.iotforall.com/internet-of-wine-agtech-smart-cellars/
Stags Leap District Winegrowers Celebrates 30 Years
with a Weekend of Conviviality and VIP Access
https://www.winebusiness.com/news/?go=getArticle&dataId=209576
Sacramento gathering throws light on vexing changes
in nation's wine business
https://www.sacbee.com/food-drink/wine/dunne-on-wine/article225612220.html


Free Wine App
https://www.nataliemaclean.com/mobileapp/

Wine Prices by vintage
http://www.winezap.com
http://www.wine-searcher.com/
US/International Wine Events
http://www.localwineevents.com/
Leasing News Wine & Spirits Page
http://two.leasingnews.org/Recommendations/wnensprts.htm
[headlines]
----------------------------------------------------------------
This Day in History

Breakfast was the main meal of the day in Colonial America. At the turn of the 19th century, most Americans had plenty to eat but few enjoyed a balanced diet. Farmers grew their own food and shot wild game. In the cities that lack of refrigeration and even of canning until about 1820 meant that much sale pork and other preserved items were staples. Fresh fruits and vegetables were not available for much of the year. Foreign visitors were impressed by the amount of greasy food consumed by Americans and the speed at which it was eaten. A visiting French count reported that he was nearly made ill by breakfast that included fish, steak, ham, sausage, salt beef and hot breads. "The whole day passes in heaping indigestion on one another." The English had a similar view, "They eat with the greatest possible rapidity and in total silence...(breakfast consisted of) cornbread, buns, buckwheat cakes, broiled chickens, bacon, steak, rich hominy, fish, fresh and pickled, and beef-steak." Charles Dickens was repelled by those dyspeptic ladies and gentlemen who eat unheard-of quantities of hot corn bread..."
1635 - The Boston Public Latin School, the first public school in what would become the United States, was founded. Boston Latin was a bastion for educating the sons of the Boston Brahmin elite, resulting in the school claiming many prominent Bostonians, Massachusetts citizens and New Englanders as alumni. Its curriculum follows that of the 18th century Latin-school movement, which holds the "classics" to be the basis of an educated mind. Four years of Latin are mandatory for all pupils who enter the School in the 7th grade, three years for those who enter in the 9th. As of 2018, the school is listed under the "gold medal" list, ranking 48 out of the top 100 high schools in the United States (more than 20,500 public high schools from 50 states and the District of Columbia were analyzed) by US News & World Report magazine.
1741 - Andrew Bradford was an early American printer in colonial Philadelphia. He published the first newspaper in Philadelphia, "The American Weekly Mercury," beginning in 1719, and the first magazine in America, "The American Magazine," in 1741 just three days ahead of Benjamin Franklin's "General Magazine." He also taught the print business and for a time employed Benjamin Franklin when Franklin first came to Philadelphia, introduced by Bradford's father William.
1784 - Ice flows blocked the Mississippi River at New Orleans, then passed into the Gulf of Mexico.
1819 - In Congress, the Missouri Statehood Bill is introduced. It allowed the Missouri Territory to draft a constitution and prepare for statehood. James Tallmadge of New York proposes two anti-slavery amendments. One would ban the further introduction of slavery. The other would emancipate the children of slaves in Missouri, born after the admission of the territory as a state, at the age of 25. The amendments pass the House on 17 February, but fails in the Senate on 27 February.
1826 - The American Temperance Society (later renamed the American Temperance Union) was organized in Boston. It quickly grew into a national crusade, and within a decade over 8,000 similar groups had been formed, boasting a total of 1.5 million members.
1831 - Birthday of Union General John Rawlins (d. 1869), born in Galena, Illinois. Rawlins was a close personal aide to General Ulysses S. Grant and was reported to have kept Grant from drinking heavily during the war. Rawlins' family was originally from Virginia but had settled in Illinois shortly before Rawlins' birth. When Rawlins was a teenager, his father abandoned the family and headed for the gold fields of California. The younger Rawlins received little formal education, but he studied law and was admitted to the Illinois bar in 1854. He became the city attorney in 1857 and became involved in state politics. He was an avid supporter of Senator Stephen Douglas and served as an elector for Douglas in 1860. When the war began, Rawlins became the aide de camp to Grant. He was Grant's principle staff officer throughout the war, and Grant said that Rawlins was nearly indispensable. Grant was known to be a heavy drinker when he served on the frontier in the 1850s, and there were rumors that he continued to drink during the early stages of the war. Rawlins appears to have been instrumental in keeping Grant "in line." Many reports of Grant's drinking were over-exaggerated, it is said. After the war, Rawlins served in the west. He helped General Greenville Dodge survey the route for the Union Pacific Railroad, which later became part of the first transcontinental line. For his efforts, the town of Rawlins, Wyoming, was named after him. When Grant became president in 1869, Rawlins became secretary of war. His health declined after taking office, and he died just six months later. Rawlins is buried in Arlington Cemetery.
http://www.army.mil/cmh-pg/books/sw-sa/Rawlins.htm
http://www.arlingtoncemetery.com/jrawlins.htm
http://www.mscomm.com/~ulysses/page47.html
1847 - General Kearney acts on orders to establish a new government in Monterey while Fremont still acts as governor in Los Angeles.
1854 - Admiral Perry anchors off Yokosuka, Japan to receive Emperor's reply to treaty proposal. This agreement, forced on the Tokugawa shogunate by Commodore Perry's menacing "black ships," ended over two centuries of virtual exclusion (the exception being the Dutch) of foreign traders from the coast of Japan. The intrusion of the U.S. in the first place derived from the ill-treatment accorded American whaling crews when shipwrecked off the coast or landing for provisions or repairs. The treaty fully satisfied the U.S. government's concerns in this regard but left to the future the equally important matter of opening the country to foreign trade; concluded in 1858 with the signing of the Harris treaty. Perry's great achievement was widely recognized at the time.
1861 - Colonel Bernard Irwin distinguished himself while leading troops in a battle with Chiricahua Apache Indians at Apache Pass, AZ (at the time part of the territory of New Mexico). For two days, this army assistant surgeon "voluntarily took command of troops and attacked and defeated the hostile Indians he met on the way." For those actions, Irwin later became the first person awarded the new US Medal of Honor, although he didn't actually receive it until three years later (January 24, 1864).
1862 - The four-day Battle of Fort Donelson, Tennessee, begins. After capturing Fort Henry on February 6, 1862, Grant advanced cross-country to invest Fort Donelson. The original garrison of the two forts was about 2,500 men, and Albert Johnston had dispatched about 12,000 reinforcements from Bowling Green, KY, under John Floyd to bolster the defense. A few men also arrived from Columbus, the western end of the Confederate defensive line. Grant had wanted to move fast, to prevent reinforcements arriving at all, but wretched weather (rain before and during his operations ruined the roads) delayed him and the Confederate troops arrived safely. Fort Donelson was a much stronger work than Fort Henry, larger, with a stronger garrison, about 100 feet above the river (so it had plunging fire on ships), and on a ridge which narrowed routes for infantry attack. The Confederates had a strong line on the next ridge outwards from the fort, with each of the Generals commanding a sector while Floyd (the senior) also had overall command. Grant deployed two divisions in line, with a third arriving. On the 12th, despite orders not to, Union Gen. McClernand had one of his brigades probe the Confederate defenses. They charged two or three times and found the defenses strong and well manned: Union losses were heavy. Grant had intended simply to surround the fort and have the Navy batter it into submission.
1865 - The Confederacy approved the recruitment of slaves as soldiers, as long as the approval of their owners was gained.
1866 - The famous James Gang, which operated in Missouri after the Civil War, which included the James brothers, Frank and Jesse, and the Younger brothers, Cole, James and Robert, held up their first bank at the Clay County Savings and Loan Association in Liberty, MO. The cashiers, brothers Greenup and William Bird, were locked in the bank's vault, while the robbers joked that "all birds should be caged." The made off with $60,000 in currency and securities. It was the first of more than 26 raids by the James Gang that yield more than $500,000 in loot.
1883 – Harold Homer Chase (d. 1947) was born in Los Gatos, CA. In a career that spanned 1905-19 with several clubs, no lesser figures than Babe Ruth and Walter Johnson named Chase the best first baseman ever and contemporary reports described his glovework as outstanding. He is sometimes considered the first true star of the franchise that would eventually become the New York Yankees. In 1981, 62 years after his last Major League game, baseball historians Lawrence Ritter and Donald Honig included him in their book, "The 100 Greatest Baseball Players of All Time." Despite being an excellent hitter and his reputation as a peerless defensive player, Chase's legacy was tainted by a litany of corruption. He allegedly gambled on baseball games and engaged in suspicious play in order to throw games in which he played. Chase faced allegations of wrongdoing as early as 1910, when his manager claimed that Chase was "laying down" in games. Midway through the 1918 season, Chase allegedly paid pitcher Jimmy Ring $50 ($813 in current dollar terms) to throw a game against the Giants. After the end of the season, an unknown individual sent NL President John Heydler a copy of a $500 ($8,135 in current dollar terms) check that Chase received from a gambler for throwing a game in 1918 — the same year that he had acquitted Chase for throwing games.
1885 - Birthday of Elizabeth "Bess" Wallace Truman (d. 1982), First Lady to President Harry Truman, known as "the Boss," assisted the President with many political decisions; served as Truman's secretary when he was a senator from Missouri.
1885 - The "Friday the 13th" avalanche at Alva, UT, killed sixteen persons, and left thirteen others buried for twelve hours before being rescued.
1892 - Grant Wood (d. 1942), American artist, especially noted for his powerful realism and satirical paintings of the American scene, was born near Anamosa, IA. He was a printer, sculptor, woodworker and high school and college teacher. Among his best-remembered works are "American Gothic," "Fall Plowing" and "Stone City."
http://www.blueroom.com/AMGOTHIC/amgothic.htm
http://xroads.virginia.edu/~MA98/haven/wood/intro.html
http://www.amazon.ca/exec/obidos/ASIN/0811812421/macinsearch08-20/702-4688379-2551201
http://www.byways.org/travel/byway.html?CX_BYWAY=2183
http://www.chroniclebooks.com/Chronicle/servlet/at/go(review,0811812421
(four down: http://sunsite.auc.dk/cgfa/w/w-4.htm)
1899 - On the edge of the greatest arctic outbreak of all-time, a vicious blizzard pounded the mid-Atlantic and New England states. 20 inches of snow fell at Washington, DC and 34 inches fell at Cape May, New Jersey. The central pressure of the storm was estimated to be 966 millibars (28.53 inches) just southeast of Nantucket, Massachusetts. It was the coldest morning ever along the Gulf Coast, with temperatures of 6.8 degrees at New Orleans, Louisiana, 7 degrees at Pensacola, Florida and 1 degree below zero at Mobile, Alabama. The record low temperature for the state of Florida was set at Tallahassee when the mercury tumbled to 2 degrees below zero. The record low temperature for the state of Louisiana was set at Minden, when the thermometer fell to 16 degrees below zero. A trace of snow fell at Fort Myers, Florida. This was the farthest south snow has ever been observed in the US until 1977.
1899 – Record low temperatures were recorded: -1ºF (-18ºC) New Orleans LA; -2ºF (-19ºC) Tallahassee FL (state record); -16ºF (-27ºC), Minden LA (state record); the coldest temperature ever recorded at Dayton, Ohio occurred when it dropped to 28 degrees below zero.
1900 - Birthday of trumpet player Joseph Matthews "Wingy" Manone (d. 1982), New Orleans.
http://www.redhotjazz.com/wingy.html weekday)
1905 - Record low temperatures were recorded: -29ºF (-34ºC) Pond AR (state record); -40ºF (-40ºC) Lebanon KS (state record); -40ºF (-40ºC) Warsaw MO (state record)
1910 - Birthday of William B. Shockley (d. 1989), London, England. Shockley was the manager of a research group at Bell Labs for solid state physics that included John Bardeen and Walter Brattain. The three scientists invented the point-contact transistor in 1947 and were jointly awarded the 1956 Nobel prize in Physics. Shockley's attempts to commercialize a new transistor design in the 1950s and 1960s led to California's Silicon Valley, becoming a hotbed of electronics innovation. In his later life, Shockley was a professor of electrical engineering at Stanford and became a proponent of eugenics.
1914 - The American Society of Composers, Authors and Publishers – ASCAP - was formed in New York City. The object of the society was to protect the copyrighter musical compositions of its members against illegal public performance for profit or other forms of infringement, and to collect license fees for authorized performances in public amusement establishments for distribution among its members. George Maxwell was the first president. It became affiliated with similar societies functioning in foreign countries.
http://memory.loc.gov/ammem/today/feb13.html
1918 - Birthday of Patty Berg (d. 2006), Minneapolis, MN. By age 20, she had won every major amateur golf title in the world. When she turned pro at 22, newspapers commented that she would be making $145 a week and "that's quite a bit of money for a girl 22-years-old and taking her first job."
1919 - Birthday of country and religious singer Tennessee Ernie Ford, born Ernest Jennings Ford (d. 1991) in Bristol, Tennessee. He was nicknamed "the Ol' Peapicker," and is best known for his 1955 hit "Sixteen Tons," which sold four-million copies. But Ford had his first hit, "Mule Train," in 1949. The success of "Sixteen Tons" gained Ford an NBC television series, which ran from 1955 to 1961 and was very popular. During his career, Tennessee Ernie Ford has also recorded many religious albums. One of them was awarded a platinum disc in 1963 for one-million copies sold.
1919 – Eddie Robinson (d. 2007) was born in Jackson, LA. For 56 years, from 1941 to 1942 and again from 1945 to 1997, he was the head football coach at Grambling State, a historically black university in Grambling, Lincoln Parish, LA. Robinson is recognized by many college football experts as one of the greatest coaches in history. During a period in college football history when black players were not allowed to play for southern college programs, Robinson built Grambling State into a small college football powerhouse. He retired in 1997 with a record of 408 wins, 165 losses, and 15 ties. Robinson coached every single game from the field and was inducted into the College Football Hall of Fame in 1997. He coached the second most victories in NCAA Division I history and the third most overall.
1920 - After his plan to bring Negro teams to the Majors was rejected by commissioner Kennesaw Mountain Landis, Chicago Negro baseball tycoon Andrew "Rube" Foster organized the Negro National League. Eight teams joined in its inaugural season: the Chicago American Giants, Chicago Giants, Cuban Stars, Dayton Marcos, Detroit Stars, Indianapolis ABCs, Kansas City Monarchs, and St. Louis Giants.
http://my.execpc.com/~sshivers/foster.html
http://www.baseballhalloffame.org/hofers_
and_honorees/hofer_bios/foster_rube.htm
http://www.nlbpa.com/foster__andrew_-_rube.html
http://www.enel.net/beisbol/player/fostr101.asp
http://www.all-sports-posters.com/negro-baseball-league.html
http://www.hickoksports.com/biograph/fosterrube.shtml
1920 - The League of Nations recognized the perpetual neutrality of Switzerland.
1921 - Tenor sax player Wardell Gray (d. 1955), Oklahoma City, OK
http://www.oklahomajazz.com/w_gray.htm
1923 – Chuck Yeager was born in Myra, WV. A former Air Force officer and record-setting test pilot, in 1947, he became the first pilot confirmed to have exceeded the speed of sound in level flight.
1927 - Birthday of tenor sax player Roger "Buck" Hill (d. 2017), Washington, DC
1931 - Ted Lewis' version of "Just A Gigolo" is the most popular tune in America. David Lee Roth would score a number 12 hit with the same song in 1985.
1933 - Birthday of actress Kim Novak, born Marilyn Pauline Novak, Chicago.
1935 - Bruno Hauptmann found guilty of kidnap and murder of Lindbergh's infant. Some believe it was Lindbergh's sister who suffered from mental illness, and expressed jealousy of the young baby, who actually killed the child. It is claimed that there never was conclusive evidence the crime was committed by Hauptmann.
http://jurist.law.pitt.edu/trials26.htm
1936 - The Lutheran Army and Navy Commission was organized by the Missouri Synod for the purpose of commissioning chaplains for military service and to minister to Lutheran personnel among the military overseas. In 1947 its name was changed to the Armed Services Commission.
1938 - Birthday of Bunny Sheppard of the Ukranian-Canadian pop music duo Mickey and Bunny, was born Orissia Ewanchuk in Rosa, Manitoba. Mickey and Bunny were popular in the 1960's
1939 - In Martinez, California, Italian-American Mario Cowell recorded Olmeda's rendition of six Italian folk songs, including "Marinaro" (The Sailor) and "La Capinera" (The Blackbird), a song he had learned, he said, from his father. The musical heritage of numerous ethnic groups representative of the diverse peoples who settled in the San Francisco Bay Area are in "California Gold: Folk Music from the Thirties, 1938-1940," including Armenians, Basques and Croatians.
(lower half of: http://memory.loc.gov/ammem/today/feb13.html )
1940 - Earl "Fatha" Hines records "Boogie Woogie," "St. Louis Blues."
http://www.redhotjazz.com/hines.html
1941 - Woody Herman band records its theme, "Blue Flame."
1944 - Birthday of Peter Tork of the manufactured-for-television group, the Monkees, born Peter Halsten Thorkelson in Washington, DC. The success of the Monkees' TV show beginning in 1966 led to their singles and albums selling in the millions. Their hits included "Last Train to Clarksville," "I'm a Believer" and "Pleasant Valley Sunday." Peter Tork was one of two members of the quartet who actually could play an instrument when he was chosen for the group. Tork was the first to leave the Monkees, in 1968. The other three members went their separate ways a year later. Three of the Monkees reunited in 1986 for a successful tour and a hit album.
1945 - Allied firebombing caused a firestorm in Dresden, Germany. The Air Force had discovered fire was more destructive than heavy bombs and began utilizing them in raids over Germany and then in Japan. This strategy is credited with shortening the war and saving thousands of allied lives. More than 3,400 tons of explosives were dropped on the city by 800 American and British aircraft. The firestorm created by the two days of bombing set the city burning for many more days, littering the streets with charred corpses, including many children. Eight square miles of the city was ruined, and the total body count was between 35,000 and 135,000 (an approximation is all that was possible given that the city was filled with many refugees from farther east). The hospitals that were left standing could not handle the numbers of injured and burned, and mass burials became necessary. Among the American POWs who were in Dresden during the raid was novelist Kurt Vonnegut, who conveyed his experience in his classic antiwar novel "Slaughterhouse Five."
http://www.duke.edu/~crh4/vonnegut/index.html
http://www.researchpaper.com/forums/
Arts_and_Entertainment/messages/47.html
1945 - PEREZ, MANUEL, JR., Medal of Honor
Rank and organization: Private First Class, U.S. Army, Company A 511th Parachute Infantry, 11th Airborne Division. Place and date: Fort William McKinley, Luzon, Philippine Islands, 13 February 1945. Entered service at. Chicago, Ill. Born: 3 March 1923 Oklahoma City, Okla. G.O. No.: 124, 27 December 1945. Citation: He was lead scout for Company A, which had destroyed 11 of 12 pillboxes in a strongly fortified sector defending the approach to enemy-held Fort William McKinley on Luzon, Philippine Islands. In the reduction of these pillboxes, he killed 5 Japanese in the open and blasted others in pillboxes with grenades. Realizing the urgent need for taking the last emplacement, which contained 2 twin-mount .50-caliber dual-purpose machineguns, he took a circuitous route to within 20 yards of the position, killing 4 of the enemy in his advance. He threw a grenade into the pillbox, and, as the crew started withdrawing through a tunnel just to the rear of the emplacement, shot and killed 4 before exhausting his clip. He had reloaded and killed 4 more when an escaping Japanese threw his rifle with fixed bayonet at him. In warding off this thrust, his own rifle was knocked to the ground. Seizing the Jap rifle, he continued firing, killing 2 more of the enemy. He rushed the remaining Japanese, killed 3 of them with the butt of the rifle and entered the pillbox, where he bayoneted the 1 surviving hostile soldier. Single-handedly, he killed 18 of the enemy in neutralizing the position that had held up the advance of his entire company. Through his courageous determination and heroic disregard of grave danger, Pfc. Perez made possible the successful advance of his unit toward a valuable objective and provided a lasting inspiration for his comrades.
1946 - African-American Isaac Woodward, Jr., discharged from the Army only a few hours, was on his way home when he had his eyes gouged out in Batesburg, South Carolina, by the town chief of police, Linwood Shull. Still in uniform, Woodward was traveling on a bus from Atlanta, Ga. to Winnsboro, S.C. About an hour out of Atlanta, Woodward had an altercation with the bus driver over use of a restroom. At Batesburg, S.C., the driver called the police and ordered Woodward out. Chief of police Linwood Shull struck Woodward across the head with a Billy club, and in jail, gouged out his eyes, blinding him for life. On November 5, however, an all-white federal jury acquitted Shull after being out for 15 minutes.
http://www.fortunecity.com/tinpan/parton/2/blind.html
1947 – Mike Krzyzewski was born in Chicago. Since 1980, he has been the head men's basketball coach at Duke University, leading them to five NCAA Championships, 12 Final Fours, 12 ACC regular season titles, and 13 Acc Tournament championships. He was also the coach of the US men's national basketball team, which he has led to three gold medals in the Summer Olympics of 2008, 2012 and 2016. He has additionally served as the head coach of the American team that won gold medals at the 2010 and 2014 FIBA World cup. He was also an assistant coach for the 1992 Dream team. On November 15, 2011, Krzyzewski became the winningest coach in NCAA Division I men's basketball history. Krzyzewski's 903rd victory set a new record, breaking that held by his former coach, Bob Knight. On January 25, 2015, Krzyzewski became the first Division I men's basketball coach to reach 1,000 wins.
1948 - Top Hits
"Ballerina" - Vaughn Monroe
"I'll Dance at Your Wedding" - Buddy Clark with The Ray Noble Orchestra
"Now is the Hour" - Bing Crosby
"I'll Hold You in My Heart (Till I Can Hold You in My Arms)" - Eddy Arnold
1949 - Actor-director Jack Webb gets his start in realistic crime drama with the radio show "Pat Novak for Hire," which makes its national network debut on ABC. Jack Webb played Novak, whose deadpan, hard-boiled delivery foreshadowed "Dragnet's" Joe Friday. The show ran for only about four months. Webb was raised by his mother in Southern California. After high school graduation, he spent four years in the U.S. Army Air Corps during World War II, working a desk job. He started his radio career in San Francisco and soon landed his Novak role. In 1949, he was chosen to play the role of Lt. Lee Jones in "He Walked by Night," and it was there that he met Marty Wynn, a sergeant for the Los Angeles Police Department who was working as a technical adviser for the program. Webb's conversations with Wynn and an invitation to review real LAPD case files spurred Webb to develop "Dragnet," as a radio show. CBS rejected the show, but NBC agreed to give Webb's program a trial run in 1949, even though his show lacked a sponsor. Eighteen weeks later, cigarette company Chesterfield agreed to sponsor the show, a partnership that lasted for seven years. The television debut of "Dragnet," four years after the radio program began, marked the beginning of realistic TV police dramas. Webb starred as Sgt. Joe Friday and narrated the shows in a documentary style, turning "Just the facts, ma'am" into a national catchphrase. Episodes were based on real cases from the Los Angeles Police Department, and each half-hour segment concluded with the capture of the perpetrator, followed by a short synopsis of what happened at the suspect's trial. My late father, Lawrence Menkin, wrote several of the "Dragnet," stories from actual cases from a Los Angeles policeman who wanted to become a writer and collaborated with my father (sorry, don't remember his name or what ever happened to him). My father was an old radio writer that got him in with Webb, and the fact that the person co-writing the scripts with him was an actual uniformed LA police officer, sold many of the stories they wrote. Another bit of trivia, one of my best high school friend's father, Harry Morgan, joined the second series as Sgt. Ben Romero. "Dragnet," was resurrected in 1967 under the name "Dragnet '67" and ran for another two years, focusing this time on helping citizens in distress and community service rather than high-intensity crime. In 1987, it was revived again, this time as a spoof feature film starring Dan Aykroyd and Tom Hanks. The TV show reappeared two years later as a syndicated series, airing in the 1989-90 season in New York and Los Angeles only, then nationally syndicated the following season. Webb, whose other television series included "Emergency!" and "Adam 12," died of a heart attack in 1982 and was buried with full LAPD honors. The LAPD retired the badge he wore on "Dragnet," sergeant's badge No. 714, and erected a memorial to him on the LAPD Academy grounds.
http://timstvshowcase.com/
1953 - Senator Edwin Johnson warned Major League baseball owners not to televise their games nationwide. The Senator said broadcasting the games to a national audience would threaten the survival of minor league baseball. Major League owners did not share the Senator's opinion, and games, especially those on NBC, had a large following. Minor League baseball has enjoyed renewed birth with many reaching attendance records.
1954 - Guitar Slim's "The Things that I Used to Do" hits #1 R&B
1954 – Frank Selvy, Furman University, became the only NCAA Division I basketball player ever to score 100 points in a single game.
1955 - Elvis Presley performs at the Fair Park Coliseum in Lubbock, TX, billed as "The Be-Bop Western Star of the Louisiana Hayride." It is the first concert booked through Col. Tom Parker. Also on the bill that day: Buddy and Bob, a country duo featuring an eighteen-year-old Buddy Holly.
1956 - Top Hits
"Rock and Roll Waltz" - Kay Starr
"No, Not Much!" - The Four Lads
"Teenage Prayer" - Gale Storm
"Why Baby Why" - Red Sovine & Webb Pierce
1961 - Frank Sinatra unveiled his own record label, Reprise. Sinatra had a low opinion of rock music but nonetheless the label would release recordings by the Beach Boys, Jimi Hendrix and the Kinks.
1961 - Lawrence Welk's "Calcutta" hits #1
1964 - Top Hits
"I Want to Hold Your Hand" - The Beatles
"You Don't Own Me" - Leslie Gore
"Um, Um, Um, Um, Um, Um" - Major Lance
"Begging to You" - Marty Robbins
1965 - President Lyndon B. Johnson decides to undertake the sustained bombing of North Vietnam that he and his advisers have been contemplating for a year. He thought he could run the war better than his generals. It is said he did not want "the enemy" to think that he was "soft." Earlier in the month, the president had ordered Operation Flaming Dart in response to communist attacks on U.S. installations in South Vietnam. These retaliatory raids did not have the desired effect of causing the North Vietnamese to cease support of Viet Cong forces in South Vietnam, and out of frustration, Johnson turned to a more extensive use of airpower. Called Operation Rolling Thunder, the bombing campaign was designed to interdict North Vietnamese transportation routes in the southern part of North Vietnam and slow infiltration of personnel and supplies into South Vietnam. The first Rolling Thunder mission took place on March 2, 1965, when 100 U.S. Air Force and Republic of Vietnam Air Force (VNAF planes struck the Xom Bang ammunition dump 100 miles southeast of Hanoi. In July 1966, Rolling Thunder was expanded to include North Vietnamese ammunition dumps and oil storage facilities, and in the spring of 1967, it was further expanded to include power plants, factories, and airfields in the Hanoi-Haiphong area. Operation Rolling Thunder was closely controlled by the White House and at times targets were personally selected by President Johnson. From 1965 to 1968, about 643,000 tons of bombs were dropped on North Vietnam. A total of nearly 900 U.S. aircraft were lost during Operation Rolling Thunder. The operation continued, with occasional suspensions, until President Johnson, under increasing domestic political pressure, halted it on October 31, 1968.
1965 - Sixteen-year-old Peggy Fleming won the ladies senior figure skating title at Lake Placid, NY. Fleming would go on to win Olympic gold, and as a professional skater, signed a long-term, $500,000 contract for several commercial endorsements that lasted for years. She appeared in TV specials and performed with the "Ice Follies" and "Holiday on Ice" and was elected to the International Women's Sports Hall of Fame and the Olympic Hall of Fame.
1965 - Motown group Jr. Walker & the All Stars enter both the pop and R&B charts for the first time with "Shotgun," which establishes the group's trademark hard-driving "roadhouse" R&B sound. The song makes it to Number One on the R&B charts and #4 on the pop chart.
1965 - Gary Lewis and the Playboys record "Count Me In"
1966 - The Rolling Stones made their first appearance on American television, on "The Ed Sullivan Show" from New York. It was tape recorded the day before.
1967 - The Beatles, "Strawberry Fields Forever" b/w "Penny Lane"
1969 - The New York Stock Exchange board of governors approved the admission of the first African-American, Joseph Louis Stearles III, a partner in the brokerage firm of Newburger, Loeb and Company.
1969 - The Doors' single "Touch Me" and Sly and the Family Stone's single "Everyday People" win gold records.
1969 - CREEK, THOMAS E., Medal of Honor
Rank and organization: Lance Corporal, U.S. Marine Corps, Company I, 3d Battalion, 9th Marines, 3d Marine Division (Rein), FMF. Place and date: Near Cam Lo, Republic of Vietnam, 13 February. 1969. Entered service at: Amarillo, Texas. Born 7 April 1950, Joplin, Mo. Citation: For conspicuous gallantry and intrepidity at the risk of his life above and beyond the call of duty while serving as a rifleman with Company 1 in action against enemy forces. L/Cpl. Creek's squad was providing security for a convoy moving to resupply the Vandegrift Command Base when an enemy command detonated mine destroyed 1 of the vehicles and halted the convoy near the Cam Lo Resettlement Village. Almost immediately, the marines came under a heavy volume of hostile mortar fire followed by intense small-arms fire from a well-concealed enemy force. As his squad deployed to engage the enemy, L/Cpl. Creek quickly moved to a fighting position and aggressively engaged in the fire fight. Observing a position from which he could more effectively deliver fire against the hostile forces. he completely disregarded his own safety as he fearlessly dashed across the fire-swept terrain and was seriously wounded by enemy fire. At the same time, an enemy grenade was thrown into the gully where he had fallen, landing between him and several companions. Fully realizing the inevitable results of his action, L/Cpl. Creek rolled on the grenade and absorbed the full force of the explosion with his body, thereby saving the lives of 5 of his fellow marines. As a result of his heroic action, his men were inspired to such aggressive action that the enemy was defeated and the convoy was able to continue its vital mission. L/Cpl. Creek's indomitable courage inspired the Marine Corps and the U.S. Naval Service. He gallantly gave his life for his country.
1970 - General Motors is reportedly redesigning automobiles to run on unleaded fuel.
1970 - The Jaggerz, a six-piece group from Pittsburgh, Pennsylvania, entered the Billboard chart with a song called "The Rapper." Although the tune would rise to #2 during an eleven-week run, it would be the band's only chart appearance.
1971 - The Osmonds, a family singing group from Ogden, Utah, started a five-week stay at the top of the pop music charts with "One Bad Apple." The song, featuring little Donny Osmond, also showcased the talent of older brothers Alan, Wayne, Merrill and Jay Osmond. They were regulars on Andy Williams' television show from 1962-1967. The group got their start in 1959 as a religious and barbershop quartet. Together, the Osmonds had 10 singles in four years, and four of the songs were top ten hits.
http://www.researchpaper.com/forums/
Arts_and_Entertainment/messages/47.html
1972 - Top Hits
"Let's Stay Together" - Al Green
"Without You" - Nilsson
"Precious and Few" - Climax
"One's on the Way" - Loretta Lynn
1972 - "1776" closed at 46th St Theater NYC after 1,217 performances.
1974 - Daryl Dragon and Toni Tennille, better known as The Captain & Tennille, were married in Virginia City, Nevada.
1974 - The heavily-publicized Bob Dylan and the Band tour ended at the Forum in Los Angeles. Many of the tracks on Dylan's "Before the Flood" album were recorded at this concert.
1977 - Birthday of football player Randy Moss, Rand, WV. Moss played 14 seasons in the NFL. He holds the NFL single-season touchdown reception record (23 in 2007), the NFL single-season touchdown reception record for a rookie (17 in 1998), and is second on the NFL all-time regular season touchdown reception list with 156. He is widely considered to be among the greatest wide receivers of all time and is a First Ballot Hall of Famer, Class of 2018.
1980 - Top Hits
"Rock with You" - Michael Jackson
"Do that to Me One More Time" - The Captain & Tennille
"Coward of the County" - Kenny Rogers
"Leaving Louisiana in the Broad Daylight" - The Oak Ridge Boys
1981 - Pink Floyd's "The Dark Side of Moon" becomes the longest-running rock LP on the Billboard chart, finishing up its 402nd week. The two LPs that have charted longer are Johnny Mathis' "Greatest Hits" (490 weeks) and the "My Fair Lady Original Cast Recording" (480 weeks).
1983 - Marvin Gaye puts a sensual (some say too sensual) spin on the National Anthem at the NBA All-Star Game in Los Angeles.
1985 - Ready to release tomorrow on Valentine's Day, Whitney Houston's self-titled debut album by Arista Records. The LP will produce four giant Billboard hits, "You Give Good Love" (#3), "Saving All My Love for You" (#1), "How Will I Know" (#1), and "Greatest Love of All" (#1).
1987 - A storm in the western U.S. produced heavy rain over central California. Chews Ridge reported nearly eleven inches of rain in 24 hours, and extensive flooding occurred in San Benito County. The Mount Rose ski resort in Nevada experienced a "white-out" with 60 mph winds and 36 inches of snow.
1988 - Strong winds in the wake of a storm in the northeastern U.S., gusting to 60 mph at Oswego, NY, produced six-foot snow drifts in northeastern Ohio. High winds in the mountains of Utah, gusting to 106 mph at the Snowbird ski resort, contributed to a forty-car pile-up on Interstate 15, near the town of Bluffdale.
1988 - Now a party classic, Buster Poindexter's (a.k.a. David Johansen) "Hot Hot Hot" peaks at #45 on the chart.
1988 - Michael Jackson buys a ranch in Santa Ynez, California that he dubs "Neverland."
1988 - Top Hits
"Could've Been" - Tiffany
"Seasons Change" - Expose
"I Want to Be Your Man" - Roger
"Wheels" - Restless Heart
1989 - Cliff Richard received a special lifetime achievement award at the British Phonographic Industry BRITS awards show in London. He was cited as being the most enduring pop star Britain has produced.
1989 - Showers and thunderstorms produced locally heavy rain and flash flooding from central Texas to western Pennsylvania. Up to ten inches of rain deluged western Kentucky in two days, with five-day totals ranging up to 13.16 inches at Gilbertsville Dam, KY. Flooding caused tens of millions of dollars' damage, including $18 million at Frankfort, KY.
1990 - Working Woman magazine announced a base rate of 1,000,000, the first business magazine to reach that exalted distribution rate - larger than Fortune, Forbes or Business Week.
1990 - A slow moving cold front brought heavy snow to Utah, Colorado and Wyoming. Big Horn, WY reported 15 inches of snow, and up to 22 inches was reported in Utah. In Colorado, 8 to 12 inches of snow fell over the northwest suburbs of Denver, while 16 to 22 inches was reported in the high mountain elevations west of Fort Collins. Strong winds accompanied the heavy snow, and bitter cold weather followed in its wake.
1990 - Bryan Trottier of the New York Islanders scored the 500th goal of his career in a 4-2 loss to the Calgary Flames. Trottier finished his career with 524 goals and was inducted into the Hockey Hall of Fame in 1997.
1990 - Drexel Files for Bankruptcy. After spending a good part of the 1980s wheeling and dealing its way to the top of the financial world, the Drexel Burnham Lambert Group saw its empire crumble by the dawn of the 1990s. For a good spell, Drexel Burnham was barely a blip on Wall Street's radar. However, Drexel's head of bond trading, Michael Milken, helped change the firm's fortunes by focusing his efforts on the junk bond market. A long-ignored sector of the investment industry, junk bonds focused on the buying and selling of high-risk, high-yield bonds issued by fledgling companies, many with poor credit ratings. By the 1980s, junk bonds were booming, thanks in large part to the troubled savings and loan industry, which turned to the bonds in hopes of boosting their sagging fortunes. Drexel, which, thanks to Milken, dominated this market, fast became a Wall Street heavyweight. But, the firm's woes began in 1988 as the economy, which had boomed its way through the middle of the decade, turned sour. Prices of junk bonds plunged, which not only created a nasty financial mess, but also focused a spotlight on Milken and Drexel's less than savory practices. The government initiated a probe into the firm and its star trader: the investigation found Milken guilty of various securities infractions, including skimming generous amounts from depositors' funds; it also revealed a rat's nest of corruption and shady deals at Drexel Burnham. A trial ensued and the government slapped the firm with $650 million in fines. Coupled with the Drexel Burnham's sizable, and expensive, backstock of junk bonds, the fines placed a considerable burden on the firm's finances. By early 1990 Drexel had run out of funds and filed for bankruptcy.
1992 - Oakland Athletics star José Canseco rammed his Porsche intentionally into his estranged wife Esther's BMW after a dispute. Local new reports also said he spat on her windshield. Esther Canseco, age 25 and a former Miss Miami beauty queen, did not want to press charges. However, in a criminal assault case, the state had the option of pressing ahead without her cooperation or consent.
1992 – "Wayne's World," the motion picture starring Mike Myers and Dana Carvey, opens in movie theaters across the US. The soundtrack includes cuts from Queen, Eric Clapton and Jimi Hendrix.
1996 - Pointcast, an obscure company in Cupertino, California, announced a beta version of a free service that grabbed Web pages and information from the Internet and then displayed the data on the user's screen. By 1995, Netscape dominated the browser war, but Pointcast was their first challenge. The service became the year's most popular product, creating a near hysteria in the industry over Pointcast's so-called "push" technology. Media pundits predicted the end was near for the Web browser. By the following year, however, the limitations of push technologies became clear, and the hype died down. It seemed the death of the browser had been much exaggerated. Microsoft was to adopt the technology, and began bundling their program in their operating software, actually preventing Netscape from operating, making it the exclusive browser.
http://www.hmetzger.de/netscape/Netscape_History.html
1997 - The Dow-Jones Index of 30 major industrial stocks topped the 7,000 mark for the first time.
1997 - Michael Jackson became a father when his wife, Deborah Rowe Jackson, gave birth to a son at a Los Angeles hospital. Jackson had announced in November that Rowe, a nurse who worked with the singer's dermatologist, was six months pregnant with his child. They married later that month in Sydney, Australia, where Jackson was on tour.
1999 - Monica's "Angel of Mine" was the #1 top-40 hit in the U.S.: "I look at you, lookin' at me; Now I know why they say the best things are free; I'm gonna love you boy you are so fine; Angel of Mine."
2000 - Charles Schulz's final "Peanuts" comic strip ran in Sunday newspapers, the day after the cartoonist died at age 77.
2002 - John Walker Lindh pleaded not guilty in federal court in Alexandria, Va., to conspiring to kill Americans and supporting the Taliban and terrorist organizations. (Lindh later pleaded guilty to lesser offenses and was sentenced to 20 years in prison).
2005 - At the 47th Grammy awards, Ray Charles's duets album "Genius Loves Company" won eight trophies, awarded posthumously, including Album of the Year and Record of the Year. Former Beach Boy's leader Brian Wilson won his first ever Grammy for Best Rock Instrumental for "Mrs. O'Leary's Cow" from his CD "Smile," the album he was forced to delay for nearly 40 years because of emotional problems. Led Zeppelin received a Lifetime Achievement Award. Guitarist Jimmy Page was on hand along with bassist John Paul Jones and the children of late drummer John Bonham. Other classic rockers who took home statues were Rod Stewart - Best Traditional Pop Vocal Album for "Stardust...The Great American Songbook Volume III" and Bruce Springsteen - Best Solo Rock Vocal Performance for "Code of Silence" from his album "The Essential Bruce Springsteen."
2011 - With appearances by Mick Jagger, Barbra Streisand, Justin Bieber and Katy Perry, the CBS broadcast of The Grammy Awards played to their largest audience in 10 years. 26.55 million viewers tuned in to see Country trio Lady Antebellum win Song of the Year and Record of the Year with "Need You Now."
2011 - For the first time in more than 100 years the Umatilla, a Native American Tribe, are able to hunt and harvest a bison just outside Yellowstone National Park, restoring a centuries-old tradition guaranteed by a treaty signed in 1855.
-------------------------------------------------------------

SuDoku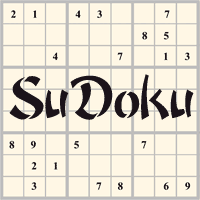 The object is to insert the numbers in the boxes to satisfy only one condition: each row, column and 3x3 box must contain the digits 1 through 9 exactly once. What could be simpler?
http://leasingnews.org/Soduku/soduko-main.htm
--------------------------------------------------------------

Daily Puzzle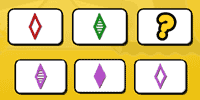 How to play:
http://www.setgame.com/set/puzzle_frame.htm
Refresh for current date:
http://www.setgame.com/set/puzzle_frame.htm
--------------------------------------------------------------


http://www.gasbuddy.com/
http://www.gasbuddy.com/GB_Map_Gas_Prices.aspx
http://www.gasbuddy.com/GB_Mobile_Instructions.aspx
--------------------------------------------------------------

Weather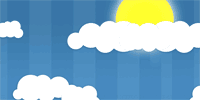 See USA map, click to specific area, no commercials
--------------------------------------------------------------

Traffic Live---
Real Time Traffic Information
You can save up to 20 different routes and check them out with one click,
or type in a new route to learn the traffic live
--------------------------------