Microfinancial Reports Business Up!



The company specializing in vendor based leasing and finance programs for microticket transactions from $500 to $10,000 going down to $500, and primarily in the under $15,000 range, reports New lease originations in the quarter increased by $5.2 million to $23.9 million as compared to the same period last year.
The Board of Directors of MicroFinancial Incorporated declared a cash dividend of $0.06 per common share payable on August 15, 2012, to holders of record of MFI common stock at the close of business on July 30, 2012. This dividend represents the same amount per common share as the last dividend paid by MFI in May of 2012.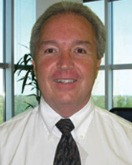 Richard Latour, President/CEO
"We are very pleased with the continued improvement in our financial performance in the second quarter of 2012. We realized solid earnings for the quarter of approximately $2.6 million and received cash from customers of over $30 million," Richard Latour, President and Chief Executive Officer said. "Through the first six months of 2012, we have increased the number of lease applications processed by approximately 45% to 35,000 and increased our lease originations by approximately 23% to $45.5 million as compared to the same period last year."
For the six months ended June 30, 2012, net income increased by 7.9% to $4.7 million versus net income of $4.3 million for the same period last year. Net income per diluted share year to date was $0.32 based on 14,635,068 shares versus $0.30 based on 14,495,745 shares for the same period in 2011.
Year to date revenue for the six months ended June 30, 2012 increased 7.9% to $28.9 million compared to $26.8 million during the same period in 2011. Revenue from leases was $19.6 million, up $1.3 million from the same period last year and rental income was $4.7 million, up $0.6 million from the prior period. Other revenue components contributed $4.7 million for the year to date, up $0.2 million from the same period last year. New contract originations year to date were $45.5 million versus $37.1 million through the same period last year.
Total operating expenses for the six months ended June 30, 2012 increased 7.0% to $21.2 million versus $19.8 million for the same period last year. Selling, general and administrative expenses increased by 4.9% or $0.4 million to $8.4 million primarily due to increases in compensation.
Employee . Headcount at June 30, 2012 was 139 employees as of June 30, 2012 compared to 129 at the same date last year. In June of last year, MicroFinancial opened the office of their subsidiary TimePayment Corporation office at 2801 Townsgate Road, Suite 101, Westlake Village, California, on the edge of Los Angeles. The idea was to give better service to the West Coast.

• Contract Negotiations • Fraud Investigations
• Credit Investigations • Skip-tracing
• Third-party Commercial Collections
John Kenny
Receivables Management
For flat fee or commissions basis

john@jkrmdirect.com | ph 315-866-1167| www.jkrmdirect.com
[headlines]
--------------------------------------------------------------
Leasing News Help Wanted


Dallas-Fort Worth
Seasoned Leasing professional in Dallas-Fort Worth area, experienced in 3rd party generated business. Must be highly ethical, self starter with a good understanding of financials and able to produce immediately and consistently. Generous commissions paid and
benefits after initial trial period.
Please submit resume to ron.mitchell@bancleaseacceptance.com
Contact: Ron Mitchell 214-615-0667 direct
Exp. only, 1 Southeast, 1 West Coast
Looking to Expand Your Career
Base Salary & Commission
resumes to : dmitchem@ifsc.com
www.ifsc.com
Stable, profitable independent lessor, 30 years in business,
Chicago suburbs
For information on placing a help wanted ad, please click here:
http://www.leasingnews.org/Classified/Hwanted/Hwanted-post.htm

Please see our Job Wanted section for possible new employees.
[headlines]
--------------------------------------------------------------
Leasing News Help Wanted Ad Pricing


Take Advantage of this Limited Offer!!!
25% Off regular rate below plus 30 day run
Help Wanted Web Ad New Programs
Classified Ad Section

21 days in a row:
$595 four lines (a space is a line)
($40 each additional line or space)
All you need do is send us the copy or the position description you want to fulfill and we do the rest. We will design the ad with the idea to fit you budget best, as well as recommend a "click to a web page" or seprate full page job description. Lines and spaces determine the price of the "help wanted ad" as the Logo is free as well as company description at the bottom of the ad (not to exceed the number of lines of the ad.) Also free: click to a click to a web site or a full description of the position.

Ads are placed in the "Help Wanted' section by category, alphabetical, with the ad with the most lines first in the group. They appear on the web site and in each news edition at the top, not in flash, but in separate news editions. (The "help wanted" top ad are changed in each news edition in sequence with other "help wanted" ads, mostly in a chronological basis.) The ad always appears in the classified help wanted section in each news edition, plus remains on the web site, even when it appears at the top of the headlines.
Most readers scroll the newsletter, or those directly interested in classified, will click on the headline and go direct to the news edition classified help wanted section, or click on the web site, and go to it at this site.
Leasing News reserves the right to refuse advertising, particularly to a company that has appeared in the complaint bulletin board
[headlines]
--------------------------------------------------------------
New Hires---Promotions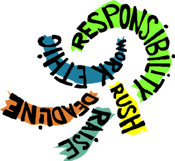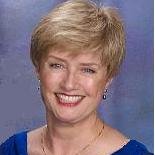 Jennifer Stamps named Vice President - Equipment Finance Sales at BMO Harris Equipment Finance, working out of Austin Texas. Previously she was vice-president, Siemens Financial Services, covering TX,LA,OK,AR (May, 2007-April, 2011), vice-president, CIT Equipment Finance (march, 2006-April, 2007), senior vice president, GE Commercial Finance (June, 2004-February, 2006), marketing director, Boeing Capital Corporation (July, 2000-June, 2004), principal, Creative Business Solutions (July,1994-June, 2000), Director-Business Development (GE Capital(1987-1988). The University of Texas at Austin - The Red McCombs School of Business BBA and MBA, Finance and Accounting http://www.linkedin.com/in/jenniferstampsequipleasing
[headlines]
--------------------------------------------------------------
Massachusetts Court Upholds DLL's Forum Selection Clause

by Tom McCurnin, Esq.
Barton, Klugman & Oetting
Los Angeles, California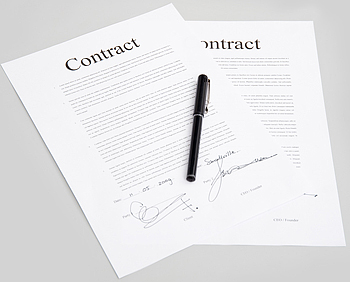 Everyone probably is familiar with the role of a forum selection clause in an equipment lease, as National companies do business in most of the 50 States but litigate smaller matters to judgment in their home State with local counsel. What if a lessee sits back and lets the judgment get entered, and then the lessee commences its own action in its home State?
The answer ought to be that the lessee's second action should be dismissed—And that's exactly what happened in Financial Planning Alternatives, Inc. v. De Lage Landen Financial, 2012 WL 2588553 (Mass. App.Div.2012). There DLL leases some copiers to Financial Planning Alternatives, a self-described "sophisticated entity in the business of financial planning for individuals." When Financial Planning failed to pay, DLL commenced an action in Chester County, Pennsylvania to recover the balance of payments on the lease. The action was filed in Pennsylvania pursuant to a forum selection clause contained in the equipment lease. Judgment was entered in late 2010. Financial Planning filed its own suit within a few weeks of that Judgment in Massachusetts.
DLL filed a Motion to Dismiss the suit based on the forum selection clause, and should have prevailed and while the Court ultimately dismissed the action, it did so with some gratuitous comments about the propriety of such forum selection clauses. The Court stated:
"While recognizing . . . established law that compels the decision in this matter, we are not unmindful of the inequities potentially created by De Lage's use of a boilerplate forum selection clause. The standard bearer for the use of forum selection clauses in finance equipment leases with small businesses was, for many years, Leasecomm, which entered into a consent judgment with the Massachusetts Attorney General . . . abandoned its forum selection clause and agreed to institute its collection suits where the consumer resided or did business."
But after that rant, the Court struck down the Complaint and entered Judgment for DLL.
There are few lessons here for leasing professionals, except to say that the use of a forum selection clause is advantageous for those companies located in a single State, but where they do business in multiple far-off States. It is uneconomical to litigate small dollar copier cases in other States with collection counsel that might not understand the leasing issues, and safer to use local counsel where the lessor does business. The Court got it right.
Tom McCurnin
Barton, Klugman & Oetting
Los Angeles, California
email: tmccurnin@bkolaw.com
Voice:(213) 621-4000
Fax (213) 625-1832
Visit our Web Site at www.bkolaw.com

Leasing Cases by Tom McCurnin
http://www.leasingnews.org/Conscious-Top%20Stories/leasing_cases.html



[headlines]
--------------------------------------------------------------
****Announcement***************************************


Announces New Division

BSB Leasing, Inc. is pleased to announce a new division which will provide additional financial products to the Broker Community.
The new division is BSB Capital Access and is providing B2B Working Capital Loan and Merchant Cash Advance products to the entire Broker Community. This division will be managed by Randy Propeck as General Manager. Randy has been active in the Broker Community for over 25 years in various capacities throughout his career in the equipment leasing industry.
BSB stands for "Broker Serving Broker" and we have earned the trust of our partner brokers over the last 30 plus years of serving and supporting the Broker Community. These new products will enhance and expand the outstanding equipment leasing funding services we currently offer and will allow our broker partners to earn more commissions by offering more products to their client base.
For more information about these exciting new products, please contact Randy Propeck at 800-845-3372 x 334 or direct at 303-376-4667."


****Announcement***************************************

[headlines]
--------------------------------------------------------------
Beige Book--Loan Demand Grew Modestly
Contacts in the New York, Richmond and Kansas City Districts reported that credit standards remained largely unchanged. Cleveland reported some loosening of auto lending guidelines, while San Francisco indicated credit standards were somewhat restrictive for businesses and consumer loans. Philadelphia, Kansas City, Dallas, and San Francisco noted general improvements in credit quality. Delinquency rates held steady or declined in the New York and Cleveland Districts. Banking contacts in the Cleveland, Atlanta, Dallas, and San Francisco Districts noted stiff competition for quality loan customers. The Chicago District noted uncertainty over the effects of U.S. fiscal policy actions was reducing their customers' demand for credit. Likewise, Dallas reported a slightly more pessimistic outlook than the previous Beige Book due in part to European debt issues and regulatory and political uncertainty.
Overall loan demand grew modestly in most Districts. New York indicated no change, while Richmond observed flat-to-weakening loan demand. Chicago, Kansas City, Dallas, and San Francisco noted increased commercial and industrial lending, but lending in that sector decreased somewhat in the New York District and was characterized as soft in Cleveland and Atlanta. Most Districts reported an increase in mortgage lending, with Dallas noting especially strong demand and a healthy backlog of loans. Refinancing of mortgage loans was steady or increasing in New York, Cleveland, Richmond, and Chicago, but Philadelphia noted a recent slowdown. Kansas City and Dallas noted some improvement in lending for agriculture and commercial real estate. The Atlanta, Chicago, Dallas, and San Francisco Districts observed steady-to-increasing demand for consumer credit, especially for auto loans, while consumer loan demand was somewhat weaker in Kansas City and little changed in Cleveland.
Boston
www.federalreserve.gov/monetarypolicy/beigebook/beigebook201207.htm?boston
New York
www.federalreserve.gov/monetarypolicy/beigebook/beigebook201207.htm?new_york
Philadelphia
www.federalreserve.gov/monetarypolicy/beigebook/beigebook201207.htm?philadelphia
Cleveland
www.federalreserve.gov/monetarypolicy/beigebook/beigebook201207.htm?cleveland
Richmond
www.federalreserve.gov/monetarypolicy/beigebook/beigebook201207.htm?richmond
Atlanta
www.federalreserve.gov/monetarypolicy/beigebook/beigebook201207.htm?atlanta
Chicago
www.federalreserve.gov/monetarypolicy/beigebook/beigebook201207.htm?chicago
St. Louis
www.federalreserve.gov/monetarypolicy/beigebook/beigebook201207.htm?st_louis
Minneapolis
www.federalreserve.gov/monetarypolicy/beigebook/beigebook201207.htm?minneapolis
Kansas City
www.federalreserve.gov/monetarypolicy/beigebook/beigebook201207.htm?kansas_city
Dallas
www.federalreserve.gov/monetarypolicy/beigebook/beigebook201207.htm?Dallas
San Francisco
www.federalreserve.gov/monetarypolicy/beigebook/beigebook201207.htm?san_francisco
Summary of Report:
www.federalreserve.gov/monetarypolicy/beigebook/beigebook201207.htm?summary
[headlines]
--------------------------------------------------------------
### Press Release ###########################

United Capital --- Two Firehouse Subs® Operators
HUNT VALLEY, MD – United Capital Business Lending, a national business lender specializing in franchise finance, announced today that it provided $2,050,000 in financing to the largest Firehouse Subs® franchisee, DKSS Subs, LLC. United Capital refinanced 12 existing locations for the Florida based operator and will provide funding to open two additional restaurants.
In a separate transaction, United Capital established a development line of $900,000 for Firehouse Subs® franchisee Impact FHS Restaurants II, LLC, allowing the operator to open three new restaurants. With the additional locations, the Florida based franchisee will own and operate nine Firehouse Subs® restaurants.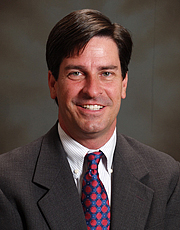 Andrew Jones
VP/Business Development Officer
"United Capital recognizes the strong performance and growth of the Firehouse Subs® system," says Andrew Jones, vice president and business development officer for United Capital. "We are committed to working closely with Firehouse Subs® franchisees to provide financing for new store development, acquisitions, remodels and debt refinancing."
United Capital Business Lending is a subsidiary of BankUnited (NYSE: BKU), the largest bank headquartered in Florida with over $12 billion in assets.
In addition to Firehouse Subs®, the United Capital team has financed franchisees for Subway®, Popeyes®, Denny's®, Dunkin' Donuts® and Five Guys® Burgers and Fries among others.
For information about financing for franchise acquisition, new unit development, reimaging or debt refinancing, call United Capital at 866-218-4793 or visit the company's website at www.unitedcapitalbusinesslending.com.

#### Press Release #############################

#### Press Release #############################

NY Supreme Court Rules in Favor of Northern Leasing Systems

Court Grants Motion to Decertify Class and Denies Plaintiff's Motion
for Summary Judgment
New York, NY, – Northern Leasing Systems, Inc. (www.northernleasing.com), the leading provider of third-party micro-ticket equipment leasing services in the United States, today announced the New York Supreme Court has ruled in favor of the company, granting the company's motion to decertify a class of hundreds of thousands of merchants in a breach of contract class action brought against the company by four lessees. Judge Martin Shulman had previously certified the class in April 2009. Last week's ruling by Judge Shulman follows a New York State Appellate Division's September 2011 decision to reverse summary judgment as to liability on the breach of contract claim.
"Northern Leasing has always prided itself on the fairness of our business practices and the open dialogue we strive to maintain with our merchants," said Jay Cohen, chairman and chief executive officer of Northern Leasing Systems, Inc.
"This opinion, like the Appellate Division' decision in 2011, has vindicated our confidence in a favorable outcome to our case," Mr. Cohen continued. "We have always felt that the plaintiffs' claims were without merit."
The plaintiff's claim was essentially that the lessees thought the four-page lease in the form of a booklet was, in reality, only one page long and therefore Northern Leasing Systems' enforcement of the terms on the other three pages constituted a breach of the contract. In March 2010 Judge Shulman granted summary judgment to the plaintiffs under that theory.
However, in September 2011 the New York State Appellate Division unanimously reversed that decision stating that "questions of fact exist that preclude granting plaintiffs summary judgment on the breach of contract claim."
"It will now be necessary to determine what each plaintiff's lease is comprised of and whether it was reasonable for any plaintiff to believe the document consisted of only one page," reads the decision, handed down July 13 by Judge Martin Shulman.
"Again, this necessarily entails individual inquiries into the circumstances of each plaintiff's lease execution. Clearly, this fact-specific inquiry cannot be determined from a review of the lease's language. And as a result of the Summary Judgment of the Appellate Division decision, individual issues now predominate over common questions of fact or law. As such, the motion to decertify the class must be granted," he said.
The court also ruled against the plaintiff's motion for summary judgment on a previously unpleaded unconscionability claim as to breach of contract.
"This court cannot help but conclude that this claim is 'coming from out of nowhere' in an attempt to prevent class decertification," said Judge Shulman.
About Northern Leasing Systems, Inc
Northern Leasing Systems, Inc., http://www.northernleasing.com, founded in 1991, is an established provider of third-party equipment leasing services that enable business owners to finance point-of-sale and other key equipment components of their business operations. The company's primary focus is to provide financing for the credit card authorization equipment market for small and medium-sized businesses by financing the leasing of equipment selected by its customers from independent equipment suppliers.
##### Press Release ############################
Send Leasing News to a Colleague. We are free!!!

[headlines]
--------------------------------------------------------------

Labrador Retriever/Shepherd Mix
West Chicago, Illinois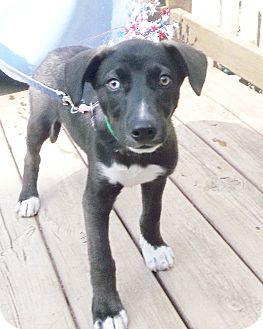 </p>
Attmore
Sex: Male
Age: Puppy
Size: Medium
"I am up to date with shots and good with dogs.
Attmore's Story...
"I am a very special guy. The Tennessee folks put me along with some of my friends onto an airplane and flew us up to DuPage Airport. Why? Because they knew that my 4ever family will find me here. I was probably born around the end of April and, like most of us where I come from, I was not wanted. People don't spay and neuter and furkids like myself are the result. I am lucky though and found people who cared enough to get me out. Some are not that lucky. Well, I am very friendly and will wait until the right family comes to take me home. Please don't be long though."
Contact This Rescue Group...
Rescue Group: 4 Paws 4 U 4 Ever
Contact: John &/or Shari Casey
Phone: (630) 293-8772
Let 'em know you saw "Attmore" on Adopt-a-Pet.com!
E-mail: puppiestolove@hotmail.com
Fax: (630) 293-7143
Website:
http://puppiesthatneedlove.com
Address: West Chicago, IL 60185
Adopt-a-Pet by Leasing Co. State/City
http://www.leasingnews.org/Conscious-Top%20Stories/Adopt_Pet.htm

Adopt a Pet
http://www.adoptapet.com/
[headlines]
--------------------------------------------------------------