####Alert######################################

Steve Geller Not Held Hostage in London

"You may have seen the email about me being held hostage in London and to send money. Of course, it is untrue. Could you post for me asap a request that any email to me should only be sent to sgeller@leasingsolutionsllc.com. Thanks - Steve

Steve Geller, CLP
755 Route 340, Palisades, New York 10964
tel: 845-362-6106 fax: 815-642-0837
cell: 914-552-0842
www.leasingsolutionsllc.com

#### Regular Friday edition Follows##########################




Documentation Administrator
Los Angeles, CA
Mininum two years experience, competitive salary,
plus benefits, click here for more information

www.julesandassociates.com
Jules and Associates, Inc. has been in
business for over 20 years.
Friday, March 25, 2011
Share Leasing News

Today's Equipment Leasing Headlines

Alert---Looking for Information
SCIENTIFIC IMAGINETICS
Correction---Date Corrected on line
Classified Ads---Sales
BBB: Rating Leasing Companies
Allegheny Valley Bank Leasing
"Funder" "Looking for Broker List"
Dakota Capital added to "Story Credit List"
Classified Ads---Help Wanted
How's Business? ---Readers Tell Leasing News
Placard----You know you're an e-mail junkie when...
Companies on Leasing News Bulletin Board Complaint
Black Swan/Tangled/Topsy-Turvy
Limitless/Potiche--Movie/DVD reviews by F. Croce
Beverly Hills, California ---Adopt-a-Dog
News Briefs---
FDIC files $10.4 Million lawsuit regarding three leasing co's
FDIC pushes for Gateway documents in St. Louis
Postal Service to cut 7,500 jobs, close offices
Drugstore.com CEO stands to win big when deal closes
Cleveland schools CEO proposes nearly $74MM in budget cuts

Broker/Funder/Industry Lists | Features (collection)
Top Ten Stories Chosen by Readers | Top Stories last six months

G.E.'s Strategies Let It Avoid Taxes Altogether
You May have Missed---
Sports Briefs---
California Nuts Brief---
"Gimme that Wine"
This Day in American History
SuDoku
Daily Puzzle
GasBuddy
Weather, USA or specific area
Traffic Live----

######## surrounding the article denotes it is a "press release" and was not written by Leasing News nor information verified, but from the source noted. When an article is signed by the writer, it is considered a "by line." It reflects the opinion and research of the writer. It is considered "bias" as it is the writer's viewpoint.
[headlines]
--------------------------------------------------------------

[headlines]
--------------------------------------------------------------

[headlines]
--------------------------------------------------------------

[headlines]
--------------------------------------------------------------
[headlines]
--------------------------------------------------------------

How's Business? ---Readers Tell Leasing News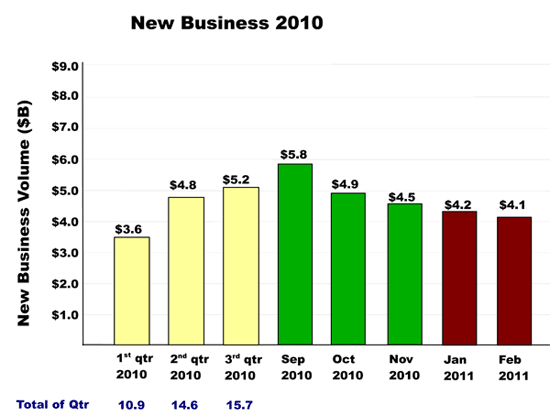 (Leasing News Chart)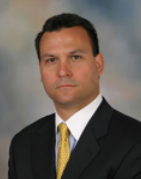 Ed Castagna, President, Nassau Assets Management
"Two years ago a large percentage of our clients stopped originating and went into wind down mode," Ed Castagna. President of Nassau Assets Management. "Now I see some new independents growing staff, and others securing new lines. New smaller players are filling in the voids left by the large ones who left the market."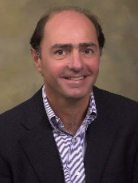 Bruce Lurie, President, Douglas-Guardian Services
"Our total business volume has been amazingly steady given the volatility in our markets," Bruce Lurie, President of Douglas-Guardian Services, said. "What we have seen is a continuing change in the make up of our business. On the leasing side, we're seeing some improvement on the front end, but the real activity has been on the back end.
"On the floor plan side of our business, we've experienced a higher number of smaller inspections as the increased frequency of inspections has been partially offset by the smaller inventory values the dealers are flooring."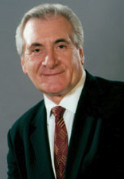 Phil Dushey, President, Global Financial Services
"Our company has switched our focus from an equipment leasing company to a full service financial company," Phil Dushey, President of Global Financial Services, said. " In addition to equipment leasing we offer all types of loans to provide probably the most sought after financing which is 'Working Capital." By diversifying to these various types of loans we have been able to maintain our client base for a long time and are not be at affect of the changing market conditions."
"By diversifying to these various types of loans we have been able to maintain our client base for a long time and are not being at affect of the changing market conditions."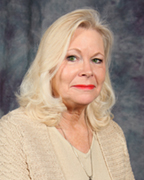 Rosanne Wilson, CLP,
1st Independent Leasing
"Things are really popping for me...This is going to be a great year" said Rosanne Wilson, CLP, 1st Independent Leasing. "I deal mostly with small businesses who enjoy 'app only' small ticket leases to 100K, I write more Equipment Finance Agreements than leases now. Regardless of the accounting changes coming our way, businesses will continue to buy equipment. They held off for two years and they cannot stay in that holding pattern any longer and expect to remain competitive or efficient. They need to upgrade their equipment. They still are excited about the ability to write off their purchase at the end of the year. "

"Demand for healthcare equipment financing in the beginning of the year has been softer than anticipated, but we believe that growing pipelines, combined with an increase in new construction and renovation, indicate that demand is picking up," said James Cress, Director of Operations, Stryker Finance, Kalamazoo, Michigan (Stryker is a world wide medical equipment and supply provider.)
"The abundance of cash in the marketplace, along with continued uncertainty tied to regulation, healthcare reform and the global economy, is creating increasing pressures on finance companies. However, these challenges are driving more innovation of financial products by the industry to meet the needs of our customers in more creative ways."

Bernie Boettigheimer, CLP,
President, Lease Police
"In January 2011 we signed over 20 Unlimited Usage contracts with banks and leasing company funders," said Bernie Boettigheimer, CLP, President of Lease Police. "However, in February the number of inquires dropped 29% from those in January. That downward trend has even continued this month where there is 23 working days versus 19 in January. I would have thought that our usage would have taken a large jump in February as we had increased our staffing to handle the expectant surge. The opposite happened!
"Credit investigations are out in front of funding and the mix of our subscribers could be an issue. Weather may also have been a factor but January was no walk in the park either. Nevertheless, we will continue to plot incoming credit inquiries and see if we can take some understanding from future data."
The news from the Equipment Leasing and Finance Association (ELFA) was both good and not-so-good. Their MFLI-25 report for February showed a 28% increase compared to the previous year, but compared to January, it was down slightly; more important, not going up.

MLFI-25 New Business Volume
(Year Over Year Comparison)




(ELFA New Business Chart)
click image for larger view

Note: First quarter 2009 was $4.16 billion and 2008 was $5.59 billion. The Month of February, 2010 saw the lowest dip in the last two years to $3.2 billion, so compared to this February, there was an increase, but in reality the trend (leaving the December "traditional anomaly out") is not as favorable as expected.

Credit Approval Ratios As % of all Decisions Submitted
(Year Over Year Comparison)
(ELFA Chart)
click image for larger view
Average Losses (Charge-offs) as a % of net receivables
(Year Over Year Comparison)
click image for larger view
(ELFA Chart)
MLFI-25 New Business Volume
(Year Over Year Comparison)
click image for larger view
(ELFA Chart)
Total Number of Employees
(Year Over Year Comparison)
http://www.leasingnews.org/Conscious-Top%20Stories/ELFA-Survey.htm

click image for larger view
(ELFA Chart)

Full ELFA February, 2011 Report:
http://www.elfaonline.org/ind/research/MLFI/0211.cfm
Previous Leasing News ELFA MFLI-25 Reports


[headlines]
--------------------------------------------------------------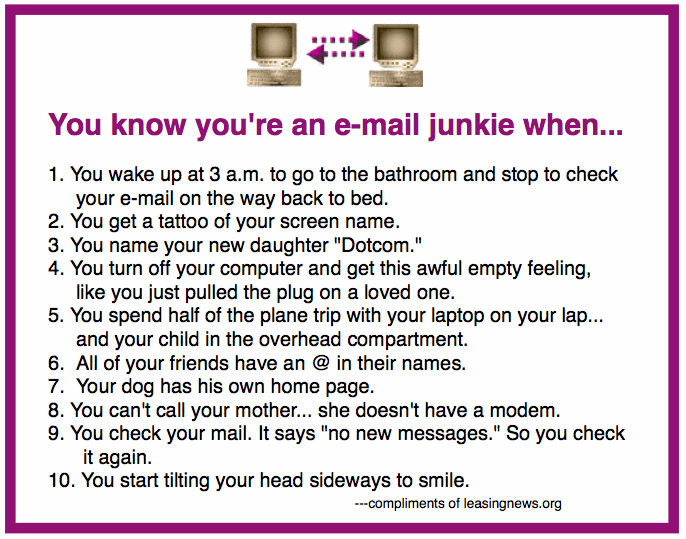 [headlines]
--------------------------------------------------------------

Companies on Leasing News Bulletin Board Complaint

(Alphabetical)
Ability Capital Solutions, Long Beach, California
ACC Capital, Midvale, Utah
Alliance Funding Group, Orange, California
American Equipment Finance, Warren, New Jersey
Balboa Capital, Irvine, California
Barklay Capital, Costa Mesa, California
Benchmark Financial, Aliso Viejo, California
Bridge Capital, Lake Forest, California
Dimension Funding, Irvine, California
Harold Bishop, Inc., Summerville, Georgia
Bridge Capital Leasing, Mission Viejo, California
Business Direct Capital, Carlsbad, California
GCR Capital, Safety Harbor, Florida
Gibraltar Financial, Southern California
IFC Credit, Morton Grove, Illinois
iFinancial Group, San Clemente, California
Lease* Alliance, Bloomfield Hills, Michigan
Lease Capital/Martin J. Barteske, Southern California
Matrix Business Capital, Long Beach, California
Omega Capital Partners, Austin, Texas
Parker Leasing, Ft. Lauderdale, Florida
Phoenix Alliance, Dana Point, California
Ramsgate Leasing Systems, Bergenfield, New Jersey
SouthWest Credit, San Antonio, Texas
Snowflake Financial, Southern California
Structured Business Capital, Huntington Beach, California
Tibex Capital, Irvine, California
Titus Holding, Eureka, Montna
Union Capital, Irvine, California
Vector Services, Granite Bay, California
Universal Capital Services, Springhill, Florida
U.S. Capital, Santa Barbara, California

Complete List with Complaints:
http://www.leasingnews.org/bulletin_board.htm
In 1996, the policy was changed after a poll of readers to allow companies to return the advance payments they kept and then be removed from the list. To date there have been 20, including one for $50,000.
The record number of complaints received was CapitalWerks, Irvine, California: 50; all were resolved and the company never made the Bulletin Board Complaint. The founders of the company, Mark McQuitty and James Rader have made pleas in Operation Lease Fleece and the company is reportedly in a "wind down" mode. Editor
[headlines]
--------------------------------------------------------------

Fernando's View
By Fernando F. Croce
"The intriguing "Limitless" and the frothy "Potiche" hit theaters this week, while DVD releases offer Oscar-winning performances ("Black Swan"), colorful animation ("Tangled") and tuneful period pieces ("Topsy-Turvy").
In theaters: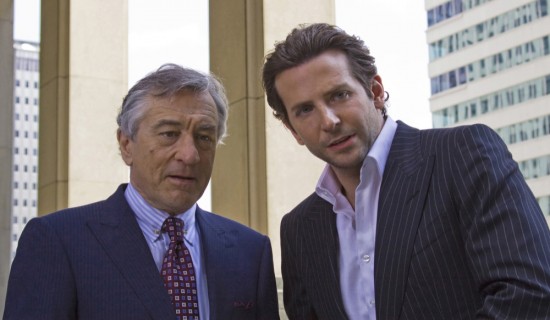 Limitless (Relativity Media): After dealing with 19th-century magicians in "The Illusionist" and Iraq War vets in "The Lucky Ones," offbeat director Neil Burger tries his hand at brainy action with this intriguing, fast-paced thriller. "The Hangover's" Bradley Cooper stars as Eddie Morra, an aspiring writer who, after having his novel rejected and being dumped by his girlfriend Lindy (Abbie Cornish), takes drastic measures to change his life. That's when he experiments with a new form of medicinal drug, and is suddenly rocketed to the top of the business world. It's not long, however, before his newfound powers attract mysterious, ominous forces led by a financial mogul (Robert De Niro), who's got plans of his own. Well-acted and exciting, this is the rare action movie that dishes out thrills without sacrificing intelligence.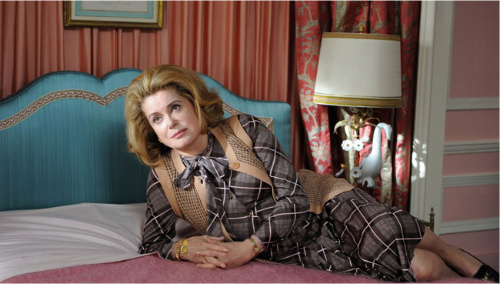 Potiche (Music Box Films): Fans of Catherine Deneuve will be delighted by Francois Ozon's light and colorful comedy, which gives the grand dame of French cinema her most elegantly funny role in years. Deneuve stars as Suzanne, the trophy-wife of Robert (Fabrice Luchini), an industrialist who in the 1970s rules over his employees with an iron fist while openly cheating on Suzanne. After Robert is taken hostage during a strike, however, she must take control of the factory and, to everybody's surprise, finds a new vocation in dealing with business affairs. Shot in a candy-colored style and featuring a poignant appearance by Gerard Depardieu as the heroine's former lover and political rival, the film offers infectious fun for fans of Ozon's earlier and equally frothy "8 Women". With subtitles.

Netflix Tip: Two of modern French cinema's national treasures, Catherine Deneuve and Gerard Depardieu have graced the screen together several times before "Potiche." In Francois Truffaut's "The Last Metro" (1980), they appear together as members of a theatrical company during Nazi occupation, and developed a chemistry that would shine just as brightly when they teamed up more than two decades later in Andre Techine's highly affecting "Changing Times" (2004). Both are available through Netflix—check them out.
On DVD: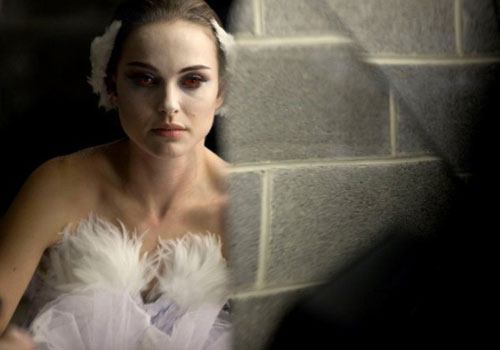 Black Swan
(Fox): After exploring the wrestling ring in "The Wrestler," Darren Aronofsky takes his wild camera to another arena, a New York City ballet. Natalie Portman delivers an Oscar-winning performance as Nina, a fragile, hard-working young ballerina who yearns to play the main role in Tchaikovsky's "Swan Lake." As Nina catches the eye of the company's imperious boss (Vincent Cassel) and the production's former diva (Winona Ryder) bows out, it looks as though her dreams of fame seem within reach. However, increasingly disturbing visions and a new rival (Mila Kunis) unsettle the heroine to the point where reality and fantasy become dangerously blurred. Bold and inspired in its excesses, the film is as much of a visual and emotional thrill ride as Aronofsky's earlier movies.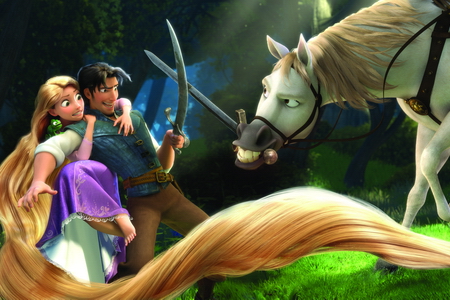 Tangled (Walt Disney Pictures): Taking notice of the digital fantasy send-ups being made at fellow animation studios Pixar and DreamWorks, Disney offers its own fractured fairy tale with this funny and charming tale of princesses, magical elixirs, and 3-D thrills. Blowing the dust off of the old Rapunzel chestnut, it follows its long-haired heroine (voiced by Mandy Moore) from baby to young woman as she gazes down from the castle tower where she's imprisoned. Instead of a prince, she gets a likable bandit named Flynn (Zachary Levi), who becomes her main ally in Rapunzel's escape plan from wicked Mother Gothel (Donna Murphy). Brimming with colorful animated sequences, catchy tunes, and quotable life lessons, it's solid family entertainment to give the best "Toy Story" and "Shrek" movies a run for their money.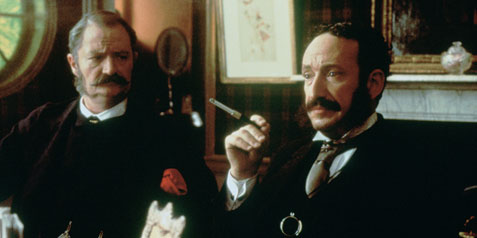 Topsy-Turvy (Criterion): Though known for gritty portraits of modern British society, director Mike Leigh ("Secrets and Lies," "Another Year") has frequently delved into comedy and period pieces. This remarkable 1999 movie weaves both areas together in a joyous tapestry life of and music. Set in the world of 19th-century London theater, it follows the famous songwriting team of W.S. Gilbert (Jim Broadbent) and Sir Arthur Sullivan (Allan Corduner) as they scramble to follow their critically lambasted last work with the musical that would be known as their all-time masterpiece, "The Mikado." But with a galaxy of cranky producers, temperamental performers and creative squabbles standing in their way, getting to opening night is half the fun. A tuneful, visually lush, and beautifully acted feast of a movie worth revisiting.
[headlines]
--------------------------------------------------------------

[headlines]
----------------------------------------------------------------
This Day in American History
-------------------------------------------------------------

SuDoku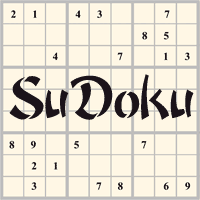 The object is to insert the numbers in the boxes to satisfy only one condition: each row, column and 3x3 box must contain the digits 1 through 9 exactly once. What could be simpler?
http://leasingnews.org/Soduku/soduko-main.htm
--------------------------------------------------------------

Daily Puzzle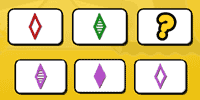 How to play:
http://www.setgame.com/set/puzzle_frame.htm
Refresh for current date:
http://www.setgame.com/set/puzzle_frame.htm
--------------------------------------------------------------


http://www.gasbuddy.com/
http://www.gasbuddy.com/GB_Map_Gas_Prices.aspx
http://www.gasbuddy.com/GB_Mobile_Instructions.aspx
--------------------------------------------------------------

Weather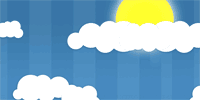 See USA map, click to specific area, no commercials
--------------------------------------------------------------

Traffic Live---
Real Time Traffic Information
You can save up to 20 different routes and check them out with one click,
or type in a new route to learn the traffic live
--------------------------------