Thursday, March 28, 2019


Today's Leasing News Headlines
Women at NEFA Lunch
National Equipment Finance Association Summit
New Hires/Promotions in the Leasing Business
and Related Industries
ELFA Opens Forum for Members
Communication Blog
Sales Makes it Happen by Scott Wheeler, CLFP
Report Positives
Everything I need to know about life...
Placard
China's E-Bus Fleet Dents Global Oil Demand
By Katharina Buchholz, Statista
Leasing/Finance/Business Loan Schools
Several Have Many Long Term Programs
Plug-In Electric Vehicle Manufacturer Crosses 200,000
Tax Credit Begins Phase Down on Apr. 1
The Largest Gathering of Business and Commercial
Brokers in the Country, NACLB Claims
Us/Dragged Across Concrete
A Star is Born/Can You Ever Forgive Me?/Wanda
Film/Digital Reviews by Leasing News' Fernando Croce
Terrier Mix
New York, New York Adopt-a-Dog
ELFA Funding Source, Over 700 Registered to Date
71 Top Funding Sources in Attendance
News Briefs---
Alternative Finances
Has Alternative Lending Seen Its VC Peak?
'Brexit effect' sees European leasing volumes drop in Q4 2018
the first such decline since 2013
Trump Promised to Bring Back $4 Trillion in Offshore Cash
He Missed by $3.3 Trillion
Trump's Federal Reserve nominee owes IRS $75K
government won a judgment against Moore for $75,328.80
McDonald's $300 Million Tech Deal Will Revolutionize Menus
to boost sales and help McDonald's stand out among rivals
Boeing unveils 737 Max fixes,
says planes are safer
Microsoft Issues the Update to Announce
the End of Windows 7 Updates
Broker/Funder/Industry Lists | Features (wrilter's columns)
Top Ten Stories Chosen by Readers | Top Stories last six months
www.leasingcomplaints.com (Be Careful of Doing Business)
www.evergreenleasingnews.org
Leasing News Icon for Android Mobile Device
You May have Missed---
Poem
Sports Brief----
California Nuts Brief---
"Gimme that Wine"
This Day in History
SuDoku
Daily Puzzle
GasBuddy
Weather, USA or specific area
Traffic Live----
######## surrounding the article denotes it is a "press release," it was not written by Leasing News nor has the information been verified. The source noted. When an article is signed by the writer, it is considered a "byline." It reflects the opinion and research of the writer.


Please send a colleague and ask them to subscribe. We are free
Email kitmenkin@leasingnews.org and in subject line: subscribe


[headlines]
--------------------------------------------------------------
Women at NEFA Lunch
National Equipment Finance Association Summit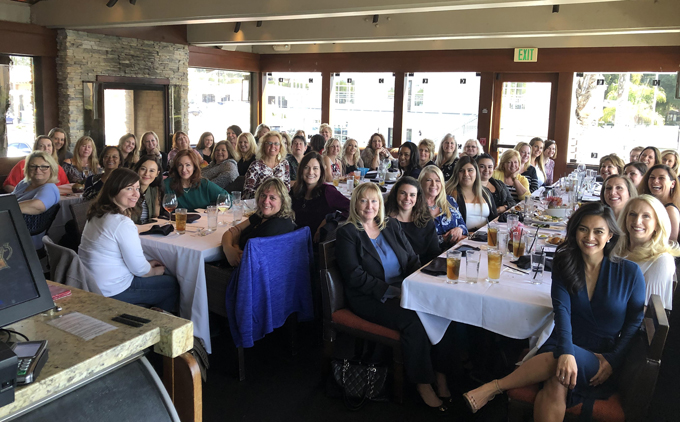 (click image for larger size)
"I recently had the pleasure of attending the National Equipment Finance Association Summit in Newport Beach, California. Once again, NEFA presented a well-organized and valuable event for those in the equipment leasing industry. I especially enjoyed the impressive Ladies in Leasing luncheon.
"Thank you @Shari Lipski for organizing this amazing and record-breaking luncheon. I greatly appreciated the opportunity to meet and network with the inspiring ladies in attendance."
Mandy Kreimer
Senior Account Manager
Great American Insurance Company
[headlines]
--------------------------------------------------------------
New Hires/Promotions in the Leasing Business
and Related Industries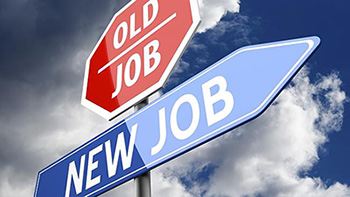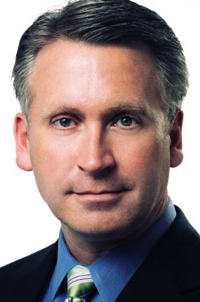 Thomas Fingleton was promoted to Managing Director, Northeast Regional Manager, Commercial Services, CIT Group. He joined the firm December, 2012, and his previous position was COO and SVP, Strategy Implementation, Commercial Services. Previously, he was Chief Operating Officer, Joel Isaacson & Co., LLC (2011 - December, 2012); Chief Operating Officer, Capital Markets, CIT Group (2006 - 2009);. Prior, he was at Morgan Stanley, starting 1990 as Senior Auditor; promoted 1994, AVP Corporate Strategy; promoted, 1997, Vice President, Retirement Plan Services; promoted, 1999, Executive Director, COO, Commercial Financial Services. Intern, Honeywell (1988 - 1989). Education: University of Notre Dame, Bachelor's degree, Finance, General (1986 - 1990). Fordham Gabelli School of Business. MBA, Finance (1992 - 1986). https://www.linkedin.com/in/tomfingleton/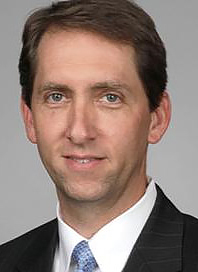 Neal Harm has been hired as Managing Director, CIT Commercial Services, New York, New York… "overseeing strategy, business development and project management." Previously, he was at BB&T, joining March, 2005, as Strategic Operations Manager; promoted, August, 2007, Chief Operating Officer, Commercial Finance; promoted, March, 2013, Director of International Banking Sales/Services. International Portfolio Manager, GMAC Commercial Finance (February, 2002 - March, 2005). He joined Bank of America, April, 1997, as National Sales Manager, Bank of American Finance; promoted January, 1999, President, Bank of America Business Finance. ABL Senior Field Auditor/Manger, Barnett Bank of Jacksonville (October, 1994 - August, 1997). Education: Lenoir-Rhyne University, BBA, Business Administration and Management General. 3.85. (1989 - 1993). Activities and Societies: 4 Year Division II Varsity Soccer, All Conference Freshman of the Year, Captain Men's Soccer Program, and Student Government Board. https://www.linkedin.com/in/nealharm/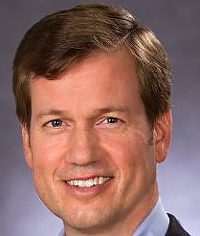 Craig Hohl was hired as Senior Vice President, Chief Information Officer, North Mill Equipment Finance, South Norwalk, Connecticut. Previously, he was Vice President, Information Technology, Amur Finance Company (2016 - 2018); AVP, Head of IT Digital Business, Chubb Insurance (2013 - 2016). He joined Prudential Financial, 2002, Vice President, Web Content Management Systems; promoted 2010, Vice President, eBusiness Development Group (eDG); Vice President, Branch Automation and Web Development Group, Prudential Securities, Inc. (1995 - 2002). Licenses and Certifications: AWS Certified Solutions Architect, Association. Amazon Web Services. Issued May, 2018. AWS Certified Cloud Practioner, Amazon Web Services, Issued march, 2018. Education: Clarkson University. BS, Mathematics & Computer Science.
https://www.linkedin.com/in/craigwhohl/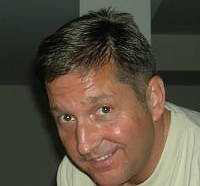 Frank Latourell was hired as Credit Manager, Centra Funding, Plano, Texas. He is located in Houston, Texas. Previously, he was Finance Area Manager, Hewlett-Packard (November, 2014 - January, 2019); Director of Credit, Americorp Financial, LLC (January, 2011 - September, 2012); Director, MSPAlliance (March, 2009 - January, 2011); Credit Manager, TIP Capital (2006 - 2008); Credit Manager, Ervin Leasing, Suncoast Division (2002 - 2004); Director, Rave Financial Services (1998 - 2003); CSM, AT&T Capital (1992 - 1997); Remarketing Manager, Sanwa Leasing (1989 - 1991); Asset Manager, Dana Commercial Credit (1985 - 1989). Certifications: Introduction to Statistics: Probability, Issued April, 2013. Introduction to Statistics: Descriptive Statistics, Issued February, 2013. Education: Michigan State University.
https://www.linkedin.com/in/frank-latourell-6487a312/
Jennifer Khan was hired by North Mill Equipment Finance, South Norwalk, Connecticut. "Ms. Khan brings 13 years of financial services experience to the company. She's responsible for financial reporting, budgeting and forecasting. Prior to joining North Mill, she was a fund controller for a private equities firm. She also worked as a Regional Accounting Services Manager where she managed the accounting and financial preparation for more than 135 homeowner associations. Ms. Kahn graduated from the University of Bridgeport with a BS in accounting."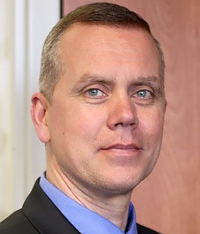 Peter McCaffrey, CLFP, was promoted to National Sales Director, Marlin Business Services Corp., Mount Laurel, New Jersey (now known as Marlin Capital Solutions). He joined the firm December, 2010, as National Account Executive; promoted January, 2014, Retention Specialist; promoted, January, 2015, National Sales Manager. Previously, he was Account Executive/Branch Manager, American Home Patient (December, 2009 - December, 2010); Home Improvement Contractor, FNM Corp. (August, 2007 - December, 2009); Mortgage Consultant, First Home Mortgage (May, 2007 - February, 2008); Mortgage Consultant, Citizens Bank (June, 2006 - May, 2007); Mortgage Consultant, Citizens Bank (June, 2006 - May, 2007); Mortgage Consultant, Terra Financial Group (June, 2005 - June, 2006); Mortgage Consultant, American Eagle Mortgage Corp. (January, 2003 - June, 2005); Account Executive, Teligent (October, 1999 - July, 2001); Branch Manager Trainee/Customer Service Manager, Beckett Healthcare (September, )1998 -October, 1999); Rehab Equipment Specialist, Young's Medical (September, 1995 - September, 1998). Certifications: Certified Lease & Finance Professional (November, 2017). No Expiration Date.
Education: Cardinal Dougherty High School. La Salle University. https://www.linkedin.com/in/peter-mccaffrey-clfp-4b241a7a/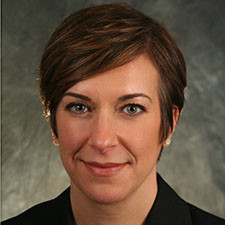 Wren Rex was hired as Managing Director, Encina Equipment Finance, based out of the company's new headquarters in Westport, Connecticut. Previously she was Vice President, Prudential Capital Group (December, 2015 - February, 2019); Senior Vice President, Sales, Food and Beverage, GE Capital, Corporate Finance (October, 2011 - November, 2015). She began her career at GE Asset Management, November, 2009, as Program Manager; promoted June, 2010, Manager, Institutional Information Operations. Education: Columbia University, City of New York. BA, English (1991 - 1995). Activities and Societies: Kappa Alpha Theta. University of Sydney, Study Abroad, English Literature (1993).
https://www.linkedin.com/in/wren-rex-6ab39842/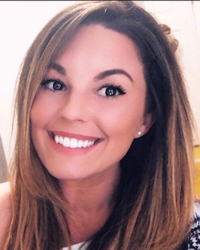 Gina Ulrich was hired as Operations Manager, Coast to Coast Funding, Shirely, New York. Previously, she was Sales Representative, Shore Funding. Education: Stony Brook University. Bachelor's Degree, Biology, General (2009 - 2013).
https://www.linkedin.com/in/gina-ulrich-a20b0914a/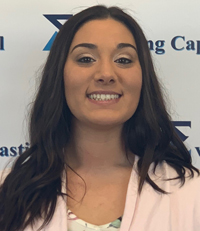 Nicole Vatistas was hired as Equipment Underwriter, Everlasting Capital Corporation, Rochester, New Hampshire. Previously, she was Credit Risk Analyst, Direct Capital, a Division of CIT Bank, NA. (June, 2016 - March, 2019); Auto Detailer, White Water Wash & Detail Center (June 2015 - February, 2016); Customer Service Specialist, Granite Bank (October, 2014 - June, 2015); Customer Service Representative, Northeast Credit Union (September, 2003 - May, 2014); Bank Teller, TD (July, 2012 - February, 2013); Regional Field Manager, Preston Marketing Concepts (2009 - 2011). Volunteer: Dog Walking, Dog-Pen Cleaning, duties in the cat room. Cocheco Valley Humane Society (2004 - 2005). Education: Plymouth State University, BA. Communications with an Option in Film and Media, Communications and Marketing (2007 - 2011). Spaulding High School. Diploma 3.7 GPA (2005 - 2007). https://www.linkedin.com/in/nvatistas/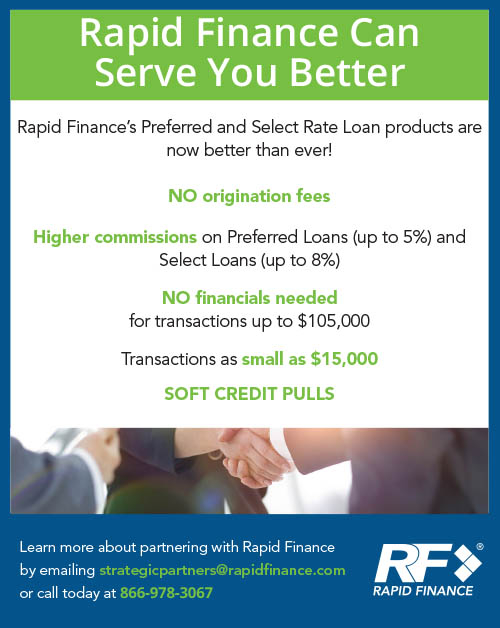 [headlines]
--------------------------------------------------------------

ELFA Opens Forum for Members
Communication Blog

The American Association for Commercial Finance Brokers (formerly NAELB) has had a forum for years for members only to ask question, exchange information, obtain sources and suggestions. It has been very successful. The Equipment Finance and Leasing Associations takes it a step further with communication of topics, events, and abilities. Another reason to join ELFA.
Members were sent this notice:
"Join ELFA's new online communities today! Do you have a burning business question that another ELFA member may be able to answer? Are you seeking best practices related to a particular issue at your organization? Now you can tap into the collective knowledge of the ELFA membership. Our new online communities are bringing members together to interact, share information and engage. Subscribe to LeaseTalk, AcctgTalk, LegalTalk and TaxTalk within ELFA Connect to share and exchange information with your peers. Get started at https://lnkd.in/eY8Nxxq."



[headlines]
--------------------------------------------------------------
Sales Makes it Happen by Scott Wheeler, CLFP
Report Positives

Successful originators report to their supervisors, managers, and peers what is happening in the field. Originators are the eyes and ears of the industry. They know what the competition is doing, they witness new trends, and they see new opportunities on the horizon. All information needs to be communicated up the ladder to management teams, credit departments, and funding partners. Too often, less productive originators tend to share negative information and withhold the positive developments. The team needs to share positive information first and foremost. The positive aspects of the market are where the real opportunities exist. The positive aspects of the market encourage team building and enthusiasm.
I recently encouraged a sales team to have regular meetings to share positive lessons learned. Each originator was tasked with describing a unique opportunity discovered and explain what they learned that will help them to prospect better in the future; to describe their best 3 meetings (calls); to explain the origins of their favorite application; or to give specific examples of how they outperformed a competitor. Sharing of positive outcomes will energize the entire team. Lesson learned are reinforced, affirmed, and celebrated when they are shared.
One of your priorities as a successful originator is to report the positive aspects of the market. You must lead the team by example and share new ideas based upon changing market conditions. Top originators create a reporting system to keep their superiors and peers up-to-date with their activities, their lessons learned, and their outcomes. By sharing the positive aspects of the market an originator affirms her commitment to personal success.
Scott A. Wheeler, CLFP
Wheeler Business Consulting
1314 Marquis Ct.
Fallston, Maryland 21047
Phone: 410 877 0428
Fax: 410 877 8161
Email: scott@wheelerbusinessconsulting.com
Web: www.wheelerbusinessconsulting.com
Sales Makes it Happen articles:
http://www.leasingnews.org/Legacy/index.html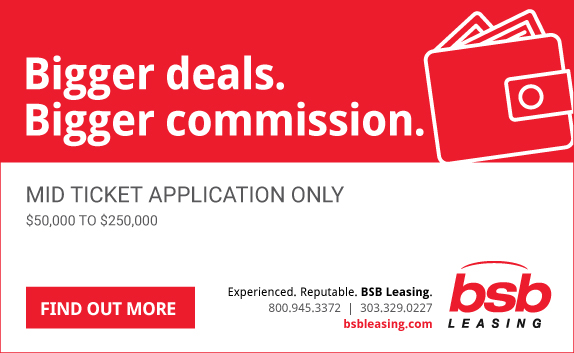 [headlines]
--------------------------------------------------------------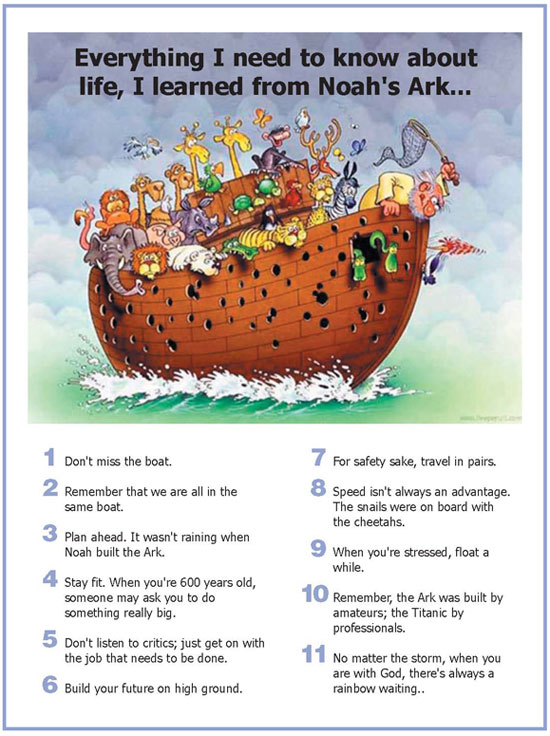 [headlines]
--------------------------------------------------------------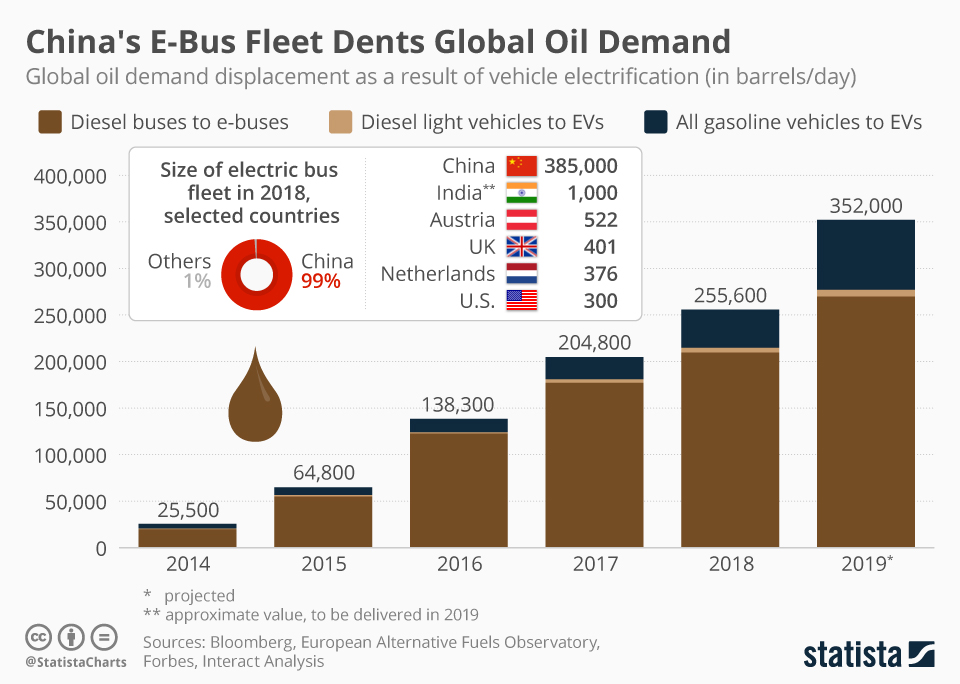 Looking for an electrification project that really dents global oil demand, one has to look past Tesla and towards China's massive fleet of electric buses. Close to 400,000 have been introduced to Chinese streets in a coordinated effort by the Chinese government and the result is big. When it comes to global oil demand displacement, the amount of oil that is not consumed through diesel bus to e-bus conversion is far bigger than the displacement amount for diesel light vehicles and even all gasoline vehicles combined. Considering that 99 percent of the global electric bus fleet is Chinese, a major part of oil displaced by electric vehicles globally is just the result of the Chinese buses.
Even though the Chinese fleet saves oil, the electricity they run on is not necessarily carbon free. In 2017, 70 percent of Chinese electricity was generated from coal and gas. 26 percent came from renewable sources. While that renewables share is comparable to that of the UK, countries like Austria, which also operates a large e-bus fleet for European standards, have been generating electricity from around 70 percent renewable sources.
While China is the uncontested global e-bus leader, other countries are investing heavily in e-buses too. India has ordered 1,000 e-buses to be delivered throughout 2019, and Russia is planning to introduce 600 electric buses to Moscow streets.
By Katharina Buchholz, Statista
https://www.statista.com/chart/17468/global-oil-demand-displacement-by-electric-vehicles/

[headlines]
--------------------------------------------------------------
Leasing/Finance/Business Loan Schools
Several Have Many Long Term Programs
(For our "Financial and Sales Training" list, please click here)
Full Information
http://leasingnews.org/Conscious-Top%20Stories/School-Franchisors.htm


[headlines]
--------------------------------------------------------------
##### Press Release ############################
Plug-In Electric Vehicle Manufacturer Crosses 200,000
Tax Credit Begins Phase Down on Apr. 1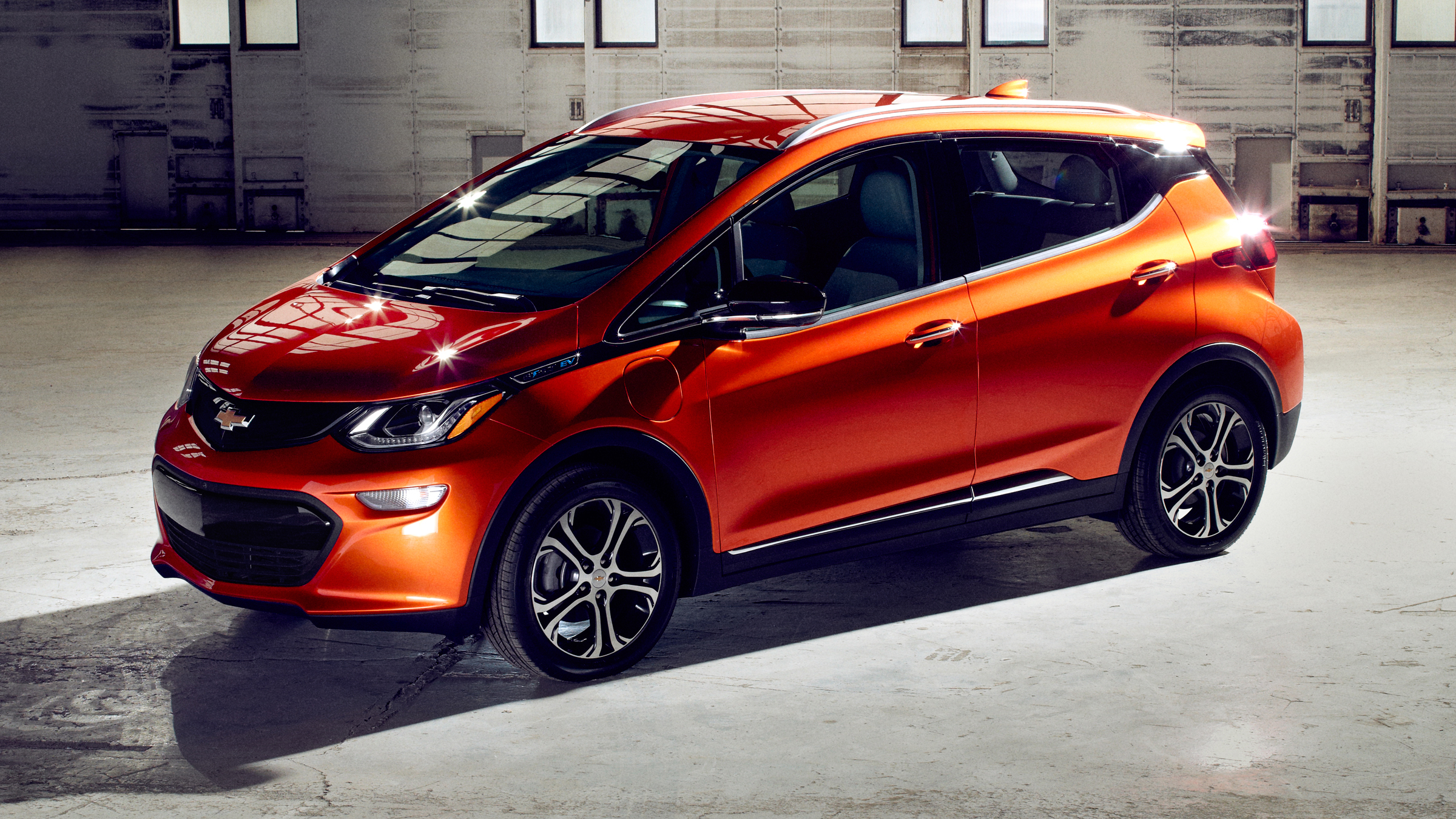 WASHINGTON – The IRS announced that General Motors, LLC has sold more than 200,000 vehicles eligible for the plug-in electric drive motor vehicle credit during the fourth quarter of 2018. This triggers a phase out of the tax credit available for purchasers of new General Motors plug-in electric vehicles beginning Apr. 1, 2019.
Qualifying vehicles by the manufacturer are eligible for a $7,500 credit if acquired before April 1, 2019. Beginning Apr. 1, 2019, the credit will be $3,750 for General Motors' eligible vehicles. On October 1, 2019, the credit will be reduced to $1,875 for the next two quarters. After March 31, 2020, no credit will be available.
The plug-in electric drive motor vehicle credit was enacted in the Energy Improvement and Extension Act of 2008 and subsequently modified in later law. It provides a credit for eligible passenger vehicles and light trucks. By law, five quarters after reaching the sales threshold, the credit ends for the manufacturer. General Motors vehicles are eligible for some portion of a credit until Apr. 1, 2020.
Notice 2019-22 details the phase-out. More information on plug-in electric drive motor vehicle credit can be found on IRS.gov. The amounts of the credit for a specific vehicle can also be found at IRS.gov.

#### Press Release #############################
[headlines]
--------------------------------------------------------------
#### Press Release #############################
The Largest Gathering of Business and Commercial
Brokers in the Country, NACLB Claims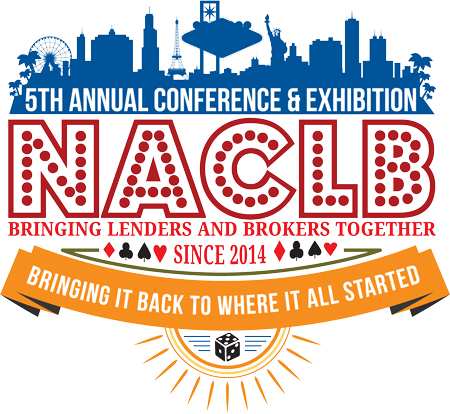 "Can you believe that NACLB 5 is right around the corner? What continues to amaze me is that it has not even been two months since we announced our 2019 conference and we are already almost sold out of sponsorships, having sold more than half of our exhibitor tables.
"I am excited to celebrate our 5th annual conference in the city where it all started: Las Vegas. I would have never imaged 5 years ago that the idea to create a one-of-a-kind conference that encompasses all types of commercial financing would end up being the largest of its kind in the marketplace, surpassing attendance of older and much more mature organizations. From our first conference at the Red Rock Casino with an impressive 242 attendees to last year's record breaker of over 800 attendees at Doral in Miami, the growth NACLB has had is nothing short of amazing. NACLB has become the benchmark for today's modern commercial loan broker and the diversified lenders that serve them.
"Our goal is to have over 1000 attendees this year, which I'm confident we will reach based on our year over year growth. Of course, this all could not be possible without the highly valued support of our sponsors on a yearly basis.

"This will be the most significant year in our organization's history. There are major changes that we will be announcing in the next couple of months which will be groundbreaking and change the landscape of associations and conferences for years to come. More importantly, there are several value-add benefits for both brokers and lenders that we are implementing this year. NACLB has one goal: To become the largest and best organization to serve brokers and lenders - a place they can call home and elevate an industry that has historically lacked advocacy and a voice. It is my personal quest to see this organization develop into a force that will better the industry and the people that are part of it.

"2019 will be one hell of a year for NACLB. Please be on the lookout for our highly-anticipated announcements to come in the next few months. I look forward to seeing you all in Vegas!"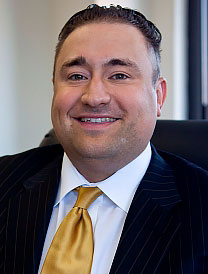 K ris D. Roglieri
Co-Founder, NACLB
kris@primecommerciallending.com
JOIN US FOR ANOTHER RECORD BREAKING YEAR!
This year is set to be the best year yet! So whether you've been with us since the beginning, or you're just learning about us today we welcome you to join us in celebrating 5 years of enormous growth and opportunities for Brokers and Lenders!
Register Today!
https://www.eventbrite.com/e/naclb-2019-registration-53866142081
### Press Release ############################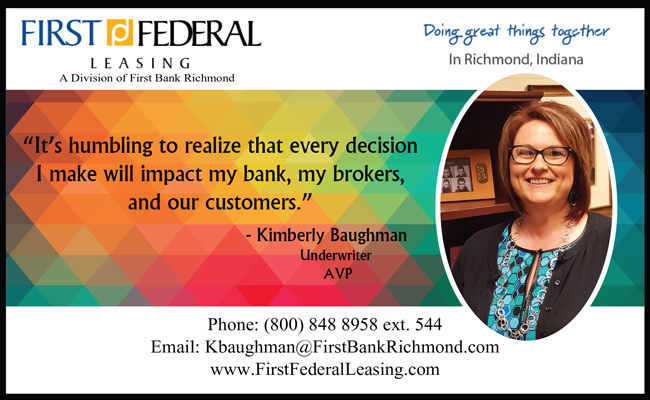 [headlines]
--------------------------------------------------------------
Fernando's View
By Fernando F. Croce
A creepy allegory ("Us") and an arresting thriller ("Dragged Across Concrete") come to theaters, while new DVDs include an emotional remake ("A Star Is Born"), a spiky comedy-drama ("Can You Ever Forgive Me?"), and an uncompromising discovery ("Wanda").
In theaters: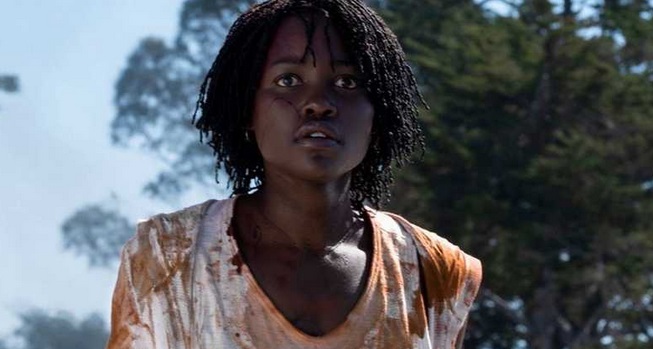 Us (Universal Pictures): For his follow-up to the Oscar-winning "Get Out," writer-director Jordan Peele serves up another sharp and evocative horror vision. Lupita Nyong'o is excellent as Adelaide, a young wife and mother who moves with her family back to her childhood home, a site of haunting memories. Her sense of dread grows stronger as mysterious figures start to circle her house, wearing masks and mimicking their actions. What begins as a home invasion grows more bizarre as the masks come off and Adelaide and her family come face to face with a deeper horror than they ever dreamed. Without giving too much away, it's clear to see how Peele has drawn on "Invasion of the Body Snatchers" for his second film, displaying keen cinematic expertise while expertly combining humor and fright.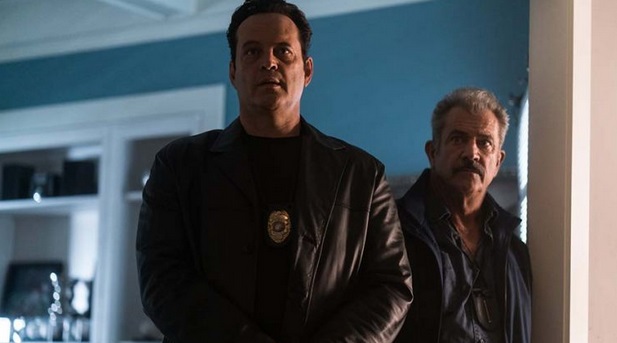 Dragged Across Concrete (Summit Entertainment): Having distinguished himself with "Bone Tomahawk" and "Brawl on Cell Block 99" as a specialist of leisurely yet grisly action, director S. Craig Zahler continues to explore his dark worldview with this sprawling, pulpy thriller. Mel Gibson and Vince Vaughn star as Ridgeman and Lurasetti, a pair of police officers fueled by brutal desires. Suspended after being act abusing their power, the two decide to dive straight into the underworld for money. This leads to a connection with Henry (Tory Kittles), an ex-con being drawn back to his old life of crime to help his family. Their paths cross explosively as a daring heist is planned. Though its violence might be too much for some viewers, there's no denying the craft that Zahler brings to the film.

Nextflix: Always a witty presence on screens big and small, Katherine Helmond (1929-2019) enjoyed a long career on film, TV and stage. So check out Netflix for some of her best roles, which include "Family Plot" (1976), "Time Bandits" (1981), "Brazil" (1985) and "Lady in White" (1988).
On DVD: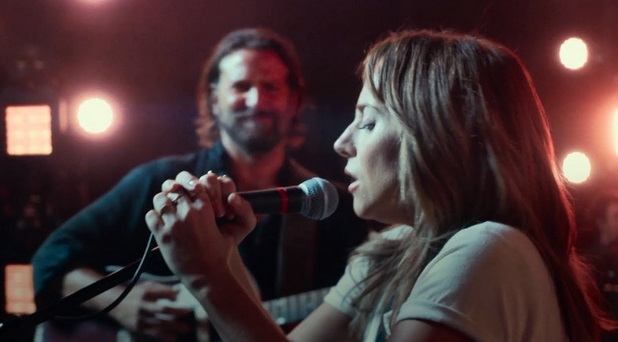 A Star Is Born (Warner Bros.): The old story of fame and romance gets a smashing new retelling in this first-rate melodrama, which marks a promising directorial debut for Bradley Cooper. Cooper also stars as Jackson Maine, a rock 'n' roll singer whose alcoholism has put his career on thin ice. When he meets Ally (Lady Gaga), he immediately recognizes the young woman's musical talent and brings her into the spotlight. As Ally gows successful, his personal demons threaten to tear apart the love that grows between them. A familiar showbiz tale, the story is electrified by the intensity of the characters' emotions and by Cooper's surprisingly sensitive handling. With a catchy score and fierce chemistry between the leads (thanks to lady Gaga's incandescent turn), this is an irresistible love story.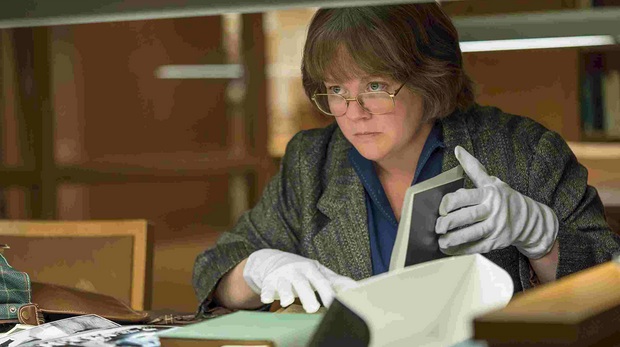 Can You Ever Forgive Me? (Fox Searchlight Pictures): Melissa McCarthy shines in a change-of-pace from her usual comic roles, a rewarding drama about lost chances and unlikely bonds. McCarthy stars as Lee, a boozy writer barely living off the celebrity books she's penned. When the money dries up, she devises a plan to forge notes from famous people and sell them to local bookstores. Her partner in this scheme is Jack (Richard E. Grant, in a movie-stealing turn), a sharp-tongued drinking buddy of inimitably elegant seediness. This new career in fraud comes to threaten not only Lee's reputation, but also her budding friendship with an aspiring writer named (Dolly Wells). A study of loneliness and desperation, director Marielle Heller's film benefits from bits of dark humor and the spiky chemistry between McCarthy and Grant.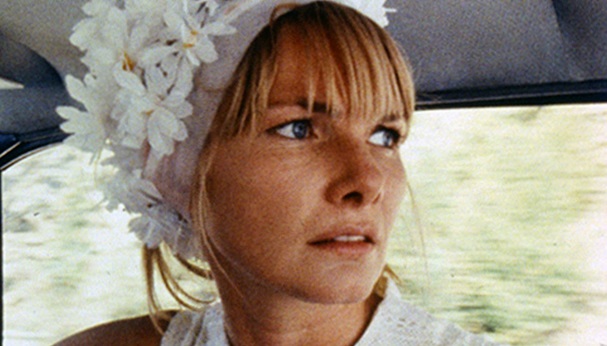 Wanda (Criterion): Actress-turned-filmmaker Barbara Loden ("Splendor in the Grass") directed only one film, yet her 1970 effort (at last getting a DVD release) is so powerful that it's influenced independent cinema for decades since. Loden plays the title character, a young housewife wandering around a tiny, dreary Pennsylvania town. After divorcing her husband, she seeks happiness but instead drifts from motels to factories to movie theaters. Desperate, she clings to an older man named Norman (Michael Higgins), who turns out to be nothing less than a bank robber. How far will Wanda's sheer loneliness take her? Influenced by European art-house works like those of Michelangelo Antonioni's, Loden's atmospheric film starkly captures the quiet desperation of its characters at a time when American film was about to enter its most searching decade.
[headlines]
--------------------------------------------------------------
Terrier Mix
New York, New York Adopt-a-Dog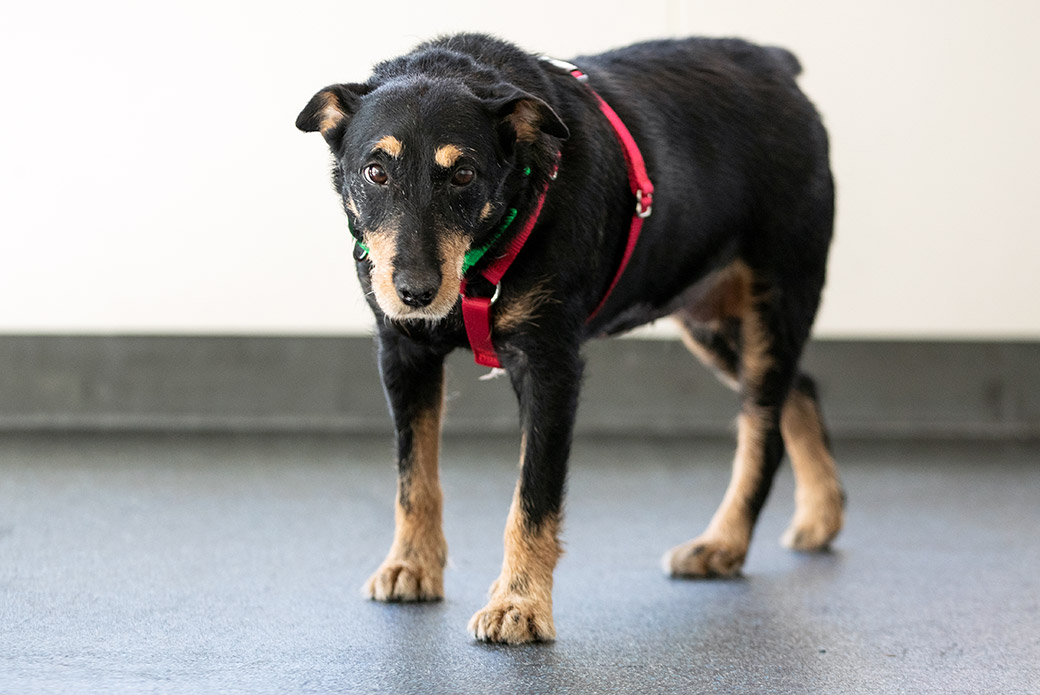 Hattie
Female
6 years
"Hattie is one easygoing gal! This laid-back dog is a couch potato at heart and is looking for someone who likes to kick back and relax just as much as she does. Hattie is the perfect companion for anyone who appreciates taking it easy, mellow nights in and plenty of snuggles. She's a calm, mature lady looking for her new BFF.
"Big fan of: Cuddling! Hattie loves spending time on the couch, cuddling with her people. She loves to indulge in plenty of pets and scratches and will be sure to show you just how much she loves and appreciates you. Sweet Hattie likes to be the apple of everyone's eye and would prefer not to be around other dogs, including when out for walks. She can sometimes be reactive toward other pups on the street, but for the most part, she enjoys strolling around with plenty of time to stop and sniff her surroundings.
"Special features: Hattie is one smart lady! She's already housetrained and usually minds her manners. Hattie has been diagnosed with Cushing's disease, a disorder that affects her adrenal gland and causes her body to produce too much cortisol. Despite this diagnosis, Hattie's condition is completely manageable and this sweet dog is otherwise healthy and always in good spirits. Our medical team can talk through anything you may need concerning Hattie's health.
"Dream home: Hattie is looking for a caring adopter who will keep her happy and healthy. She's lived with cats before and can join a household with children six years and older."
If you are interested in adopting please call our Adoptions department in New York City at (212) 876-7700, ext. 4120
The ASPCA Adoption Center is open Monday through Saturday from 11:00 A.M. to 7:00 P.M. and Sunday from 11:00 A.M. to 6:00 P.M. To allow us to finalize your adoption process in the same day, please make sure you arrive at least two hours before closing.
Adoption Center, located at 424 East 92nd Street between 1st and York Avenue.

To Find a Specific Breed near where you live,
from more than 17,000 animal shelters & rescues:
https://www.adoptapet.com/
[headlines]
--------------------------------------------------------------
ELFA Funding Source, Over 700 Registered to Date
71 Top Funding Sources in Attendance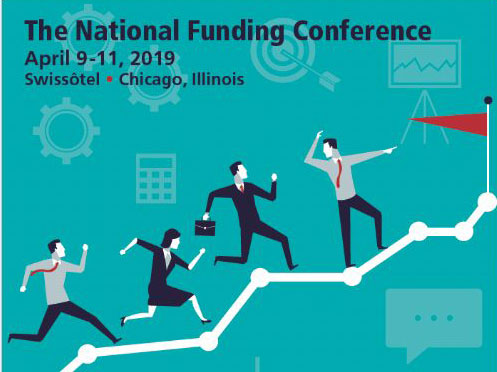 This is the Largest gathering of major Funding Sources each year, presented annually by the Equipment Leasing and Finance Associations. The top opportunities for professionals to gain two days insight on new programs, directions, and attract the top producers in the leasing and finance industry. The top veterans will be here as well as those new to the industry looking for more opportunities.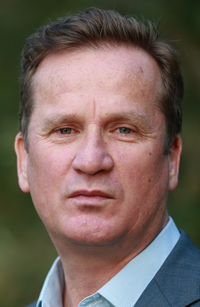 Leasing News Advisor, Hugh Swandel, The Alta Group, will be covering the conference for Leasing News readers.
2019 Funding Sources as of 03/25/2019
36th Street Capital
Assurant, Inc.
ATEL Capital Group
AvTech Capital, LLC
Banc of America Leasing
Bank of the West
Baystone Government Finance/KS State Bank
BB&T Commercial Equipment Capital Corp.
BB&T Equipment Finance
BMO Harris Equipment Finance
Boston Financial & Equity Corporation
Brean Capital, LLC
Bridge Funding Group, Inc.
Capital Guidance
CapitalSource, Inc.
CapX Partners
Channel Partners Capital
CIT
Citizens Asset Finance, Inc.
Crestmark Vendor Finance, A division of MetaBank
Customers Commercial Finance, LLC
ECS Financial Services, Inc.
ENGS Commercial Finance Co.
Equipment Leasing Group of America, LLC
First American Equipment Finance, an RBC / City National Company
First Bank of Highland Park
First Eagle Bank
First Midwest Equipment Finance Co.
Flagstar Bank
Flushing Bank
Fuyo General Lease (USA) Inc.
GE Capital Markets Group
Hanmi Bank
Hitachi Capital America Corp.
Huntington Equipment Finance
IBERIA Corporate Asset Finance, Inc.
Innovation Finance USA LLC
J.P. Morgan Equipment Finance
Key Equipment Finance
LEAF Commercial Capital Inc.
MB Equipment Finance
MB Financial Bank
MB Financial Bank - Paying Agent
Mitsubishi UFJ Lease & Finance (U.S.A.) Inc.
Moody's Analytics
Nations Equipment Finance, LLC
NFS Leasing, Inc.
Odessa
PayNet, Inc.
Peapack Capital Corporation
People's Capital and Leasing Corp.
PNC Equipment Finance, LLC
Prime Alliance Bank
Santander Bank Equipment Finance
SCG Capital Corporation
Securcor Financial Group
Signature Financial
Societe Generale Equipment Finance
Sterling National Bank Equipment Finance Division
Stonebriar Commercial Finance
Sumitomo Mitsui Finance & Leasing Co., Ltd.
SunTrust Equipment Finance & Leasing Corp.
TCF Equipment Finance, a division of TCF National Bank
TIAA Commercial Finance, Inc.
Tokyo Century (USA) Inc.
U.S. Bank Equipment Finance
Verdant Commercial Capital LLC
VFI Corporate Finance
Wells Fargo Equipment Finance
Wintrust Commercial Finance
Wintrust Specialty Finance
Participants:
https://www.elfaonline.org/cvweb_elfa/cgi-bin/Registrationdll.dll/List?RANGE=1/25&SORT=CUSTOMERLASTN

Full Event Brochure:
https://www.elfaonline.org/cvweb_elfa/cgi-bin/documentdll.dll/view?DOCUMENTNUM=2239
[headlines]
--------------------------------------------------------------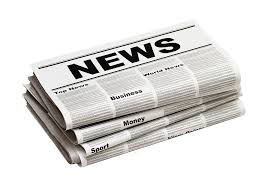 News Briefs----
Alternative Finances
Has Alternative Lending Seen Its VC Peak?
https://www.pymnts.com/news/alternative-financial-services/2019/alternative-lending-venture-capital/
'Brexit effect' sees European leasing volumes drop in Q4 2018
the first such decline since 2013
https://www.verdict.co.uk/leasing-life/news/brexit-effect-sees-european-leasing-volumes-drop-in-q4-2018/
Trump Promised to Bring Back $4 Trillion in Offshore Cash
He Missed by $3.3 Trillion
https://www.bloomberg.com/news/articles/2019-03-27/trump-s-offshore-cash-promise-falters-as-665-billion-returns?srnd=premium
Trump's Federal Reserve nominee owes IRS $75K
government won a judgment against Moore for $75,328.80
https://nypost.com/2019/03/27/trumps-federal-reserve-nominee-owes-irs-75k/
McDonald's $300 Million Tech Deal Will Revolutionize Menus
to boost sales and help McDonald's stand out among rivals
https://finance.yahoo.com/news/mcdonald-apos-300-million-tech-222447472.html
Boeing unveils 737 Max fixes,
says planes are safer
https://www.cnbc.com/2019/03/27/boeing-unveils-737-max-fixes-says-planes-are-safer.html
Microsoft Issues the Update to Announce
the End of Windows 7 Updates
https://www.eweek.com/security/microsoft-issues-the-update-to-announce-the-end-of-windows-7-updates


[headlines]
--------------------------------------------------------------


You May Have Missed---
Russian Hackers Target European Governments
Ahead of Elections: FireEye
https://www.securityweek.com/russian-hackers-target-european-governments-ahead-elections
[headlines]
--------------------------------------------------------------
Spring Poem
O Captain! My Captain!
O CAPTAIN! my Captain! our fearful trip is done;
The ship has weather'd every rack, the prize we sought is won;
The port is near, the bells I hear, the people all exulting,
While follow eyes the steady keel, the vessel grim and daring:
But O heart! heart! heart!
O the bleeding drops of red,
Where on the deck my Captain lies,
Fallen cold and dead.
O Captain! my Captain! rise up and hear the bells;
Rise up--for you the flag is flung--for you the bugle trills; 10
For you bouquets and ribbon'd wreaths--for you the shores a-crowding;
For you they call, the swaying mass, their eager faces turning;
Here Captain! dear father!
This arm beneath your head;
It is some dream that on the deck,
You've fallen cold and dead.
My Captain does not answer, his lips are pale and still;
My father does not feel my arm, he has no pulse nor will;
The ship is anchor'd safe and sound, its voyage closed and done;
From fearful trip, the victor ship, comes in with object won; 20
Exult, O shores, and ring, O bells!
But I, with mournful tread,
Walk the deck my Captain lies,
Fallen cold and dead.
Walt Whitman
[headlines]
--------------------------------------------------------------

Sports Briefs---

NFL Owners Approve New Rule Making
Pass Interference Reviewable
https://bleacherreport.com/articles/2828041-nfl-owners-approve-new-rule-making-pass-interference-reviewable
[headlines]
--------------------------------------------------------------


California Nuts Briefs---
Nearly Half May Move From Bay Area Per Silicon Valley Poll
https://patch.com/california/losgatos/s/gnuwi/nearly-half-may-move-from-bay-area-per-silicon-valley-poll
PG&E gets court approval
on full $5.5 billion in bankruptcy financing
https://www.sfchronicle.com/business/article/PG-E-gets-court-approval-on-full-5-5-billion-in-13720942.php
His outbursts have shut down Sacramento council meetings.
City Hall wants a restraining order
https://www.sacbee.com/article228405264.html

[headlines]
--------------------------------------------------------------



"Gimme that Wine"

http://www.youtube.com/watch?v=EJnQoi8DSE8
More and more buyers are looking for lower alcohol wines
https://www.vitisphere.com/news-89256-More-and-more-buyers-are-looking-for-lower-alcohol-wines.htm
Canada Wine industry cheers loosening of interprovincial booze rules
https://www.cbc.ca/news/canada/ottawa/canadian-vintners-association-budget-2019-wine-booze-rules-1.5066018
12th Annual Pebble Beach Food & Wine Festival Returns, April 11-14
https://www.winebusiness.com/news/?go=getArticle&dataId=211457
What's Up With Wild Fermentation in Wine?
https://news.wine.co.za/News.aspx?NEWSID=34464&CLIENTID=&SPOTLIGHTID=


Free Wine App
https://www.nataliemaclean.com/mobileapp/

Wine Prices by vintage
http://www.winezap.com
http://www.wine-searcher.com/
US/International Wine Events
http://www.localwineevents.com/
Leasing News Wine & Spirits Page
http://two.leasingnews.org/Recommendations/wnensprts.htm
[headlines]
----------------------------------------------------------------
This Day in History

1776 - Juan Bautista de Anza, one of the great western pathfinders of the 18th century, arrives at the future site of San Francisco with 247 colonists. Anza established a presidio, or military fort, on the tip of the San Francisco peninsula. Six months later, a Spanish Franciscan priest founded a mission near the presidio that he named in honor of St. Francis of Assisi, in Spanish, San Francisco de Asiacutes. The most northerly outpost of the Spanish Empire in America, San Francisco remained an isolated and quiet settlement for more than half a century after Anza founded the first settlement. It was not until the 1830s that an expansionist United States began to realize the commercial potential of the magnificent natural harbor. In the wake of the Mexican War, the U.S. took possession of California in 1848, though San Francisco was still only a small town of 900 at that time. With the discovery of gold that year at Sutter's Fort, however, San Francisco boomed. By 1852, San Francisco was home to more than 36,000 people. The founder of San Francisco did not live to see it flourish. After establishing the San Francisco presidio, Anza returned to Mexico. In 1777, he was appointed governor of New Mexico
1788 - Maryland becomes the seventh state in what will become the United States of America. It is named in honor of Queen Henrietta Maria, wife of King Charles I of England.
1793 - Henry Rowe Schoolcraft (d. 1864) was born in Guilderland, NY. A geographer, geologist and ethnologist, he is noted for his early studies of Native American cultures that resulted in his major six-volume study of Native Americans published in the 1850s. In 1832, he traveled again to the upper reaches of the Mississippi to settle continuing troubles between the Ojibwe and Dakota (Sioux) nations. He was also provided with a surgeon and given instructions to begin vaccinating Indians against smallpox. During the voyage, Schoolcraft explored the region, making the first accurate map of the Lake District around western Lake Superior. He discovered the true headwaters of the Mississippi River in Lake Itasca, a name which he coined from the Latin words veritas meaning 'truth' and caput meaning 'head.' The nearby Schoolcraft River, the first major tributary of the Mississippi, was later named in his honor.
1799 - New York State abolished slavery
1811 - Saint John Nepomucene Neuman (d. 1860), first male saint of the US, was born at Prachatitz, Bohemia. He came to the US in 1836. As Bishop of Philadelphia, he was affectionately known as the "Little Bishop." While Bishop of Philadelphia, Neumann founded the first Catholic diocesan school system in the United States. He was beatified on Oct 13, 1963 and canonized on June 19, 1977.
1834 - The Senate passed a resolution sponsored by Senator Henry Clay of Kentucky to censure President Andrew Jackson for his handling of the Bank of the United States: "...assumed upon himself authority and power not conferred by the constitution and laws..." President Jackson on April 1 signed a presidential resolution against the Senate for censuring him. He succeeded in having them removed from the Senate journal in the following year.
1848 - Ohio became the first state to regulate working hours, fixing the maximum of ten hours per day for women and children under 18 years of age. New Hampshire had set a similar provision in 1847, but had a provision that both parties had to agree. As a result, the law was ineffective.
1862 - At Pigeon's Ranch, a stagecoach stop on the Santa Fe Trail (about 19 miles southeast of Santa Fe, NM), Confederate forces briefly prevailed over Union troops in what some have called the most important battle of the Civil War in the Southwest. It was feared that if Union troops failed to hold here, the Confederate forces would proceed to Fort Union and on to control of the rich gold fields of Colorado and California.
1881 - P .T. Barnum and James A. Bailey merged their circuses to form the "Greatest Show on Earth."
1884 - Cincinnati townspeople, unhappy authorities had not handed out a severe enough punishment to confessed murderer William Berner, showed their displeasure by burning down the local courthouse. The State Militia was called out to restore order; in the ensuing battle, 42 were killed and 128 injured.
1885 - The Salvation Army is officially organized in the United States.
1890 - Bandleader Paul Whiteman (d. 1967) was born in Denver, Colorado.
http://www.redhotjazz.com/pwo.html
1892 - Birthday of Frances Reed Elliott (d. 1965), Knoxville, TN. U.S. nurse and community leader. On July 2, 1918, she became the first African-American woman accepted into the American Red Cross Nursing Service.
1899 - August Adolphus "Gussie" Busch, Jr., (d. 1989) was born at St. Louis, MO. Busch bought the St. Louis Cardinals in 1953 and became one of the most influential team owners. To date, the Cardinals have the second-most World Series Championships in Major League history, 11, and the most in the National League. He tied the success of the sport to the growth of his brewery's sales and took great pleasure in both. He simultaneously built the Anheuser-Busch Companies into the largest brewery in the world by 1957 as company chairman from 1946 to 1975. http://memory.loc.gov/ammem/today/mar28.html
1899 – The only NFL head coach to defeat Vince Lombardi in the NFL Championship, Buck Shaw (d. 1977), was born in Mitchellville, IA. Shaw's 1960 Philadelphia Eagles defeated Lombardi's Packers, 17-13. Shaw was also the San Francisco 49ers' first head coach when they formed in the All-American Football Conference and the first Varsity Football Coach at the US Air Force Academy. Shaw played for Notre Dame under Rockne on their first undefeated team.
1905 – Marlin Perkins (d. 1986) was born in Carthage, MO. He was the longtime host of "Mutual of Omaha's Wild Kingdom" (1963-85).
1908 - Automobile owners lobby Congress in support of a bill that calls for vehicle licensing and federal registration.
1909 - Novelist Nelson Algren ("A Walk on the Wild Side") was born (d. 1981), Detroit, Michigan. Grew up in Chicago in a poor Polish neighborhood, served a four-month jail term for stealing a typewriter. Algren joined John Reed Club and was editor of the New Anvil, an experimental magazine. Heavy drinker and gambler, involved with Simone de Beauvoir. "Never play cards with a man called Doc. Never eat at a place called Moms. Never sleep with a woman whose troubles are worse than your own."
http://www.kirjasto.sci.fi/nalgren.htm
1910 – "Who's the leader of the club that's made for you and me?" Jimmie Dodd (d. 1964) was born in Cincinnati. Dodd was the MC of the popular 1950s Walt Disney TV series, "The Mickey Mouse Club" and wrote its well-known theme song, "The Mickey Mouse Club March."
1917 - Thane Creek, AK, reported a snow cover of 190 inches.
1920 - The worst tornado disaster of record occurred in Chicago as a tornado killed 28 persons and caused three million dollars damage.
1921 - President Warren Harding names former US President William Howard Taft as Chief Justice of the Supreme Court.
1922 - The microfilm reading device was invented by Bradley Allen Fiske of Washington, DC, who received a patent on a "reading machine." It was known as a Fiskeoscope and could be carried in the pocket. A 2.5-inch newspaper column was reduced to .025 inches and 100,000 words were contained on a 40-inche tape.
1923 - Trumpet player Thad Jones (d. 1986) was born Pontiac, MI.
http://musichistory.crosswinds.net/jazz/tjones.html
1926 - Birthday of Harper Lee (d. 2016), perhaps best known recently as a close friend of Truman Capote. She wrote only one novel, "To Kill A Mockingbird" which won the 1961 Pulitzer Prize for Fiction and a cash prize of $500. It was made into a successful Hollywood movie which won Gregory Peck an Oscar and Best Picture of the Year.
1944 - Rick Barry III, broadcaster and Basketball Hall of Fame forward, born Elizabeth, NJ. Named one of the 50 Greatest Players in history by the NBA in 1996, Barry is the only player to lead the NCAA, ABA and NBA in scoring for an individual season. He was known for his unorthodox but effective underhand free throw shooting technique, and at the time of his retirement in 1980, his .900 free throw percentage ranked first in NBA history. In 1987, Barry was inducted into the Naismith Memorial Basketball Hall of Fame.
1945 - A record heat wave hit the northeast, bringing temperatures of 90 degrees in Rhode Island and 91 degrees in New York, Pennsylvania and Maryland.
1945 - HEDRICK, CLINTON M., Medal of Honor
Rank and organization: Technical Sergeant, U.S. Army, Company I, 194th Glider Infantry, 17th Airborne Division. Place and date: Near Lembeck, Germany, 27-28 March 1945. Entered service at: Riverton, W. Va. Birth: Cherrygrove, W. Va. G.O. No.: 89, 19 October 1945. Citation: He displayed extraordinary heroism and gallantry in action on 2728 March 1945, in Germany. Following an airborne landing near Wesel, his unit was assigned as the assault platoon for the assault on Lembeck. Three times the landing elements were pinned down by intense automatic weapons fire from strongly defended positions. Each time, T/Sgt. Hedrick fearlessly charged through heavy fire, shooting his automatic rifle from his hip. His courageous action so inspired his men that they reduced the enemy positions in rapid succession. When 6 of the enemy attempted a surprise, flanking movement, he quickly turned and killed the entire party with a burst of fire. Later, the enemy withdrew across a moat into Lembeck Castle. T/Sgt. Hedrick, with utter disregard for his own safety, plunged across the drawbridge alone in pursuit. When a German soldier, with hands upraised, declared the garrison wished to surrender, he entered the castle yard with 4 of his men to accept the capitulation. The group moved through a sally port, and was met by fire from a German self-propelled gun. Although mortally wounded, T/Sgt. Hedrick fired at the enemy gun and covered the withdrawal of his comrades. He died while being evacuated after the castle was taken. His great personal courage and heroic leadership contributed in large measure to the speedy capture of Lembeck and provided an inspiring example to his comrades.
1946 - The State Department released the Acheson-Lilienthal Report, outlining a plan for the international control of nuclear power. The primary message of the report was that control of atomic energy through inspections and policing operations was unlikely to succeed. Instead, the report proposed that all fissile material be owned by an international agency to be called the Atomic Development Authority, which would release small amounts to individual nations for the development of peaceful uses of atomic energy. In addition, the report proposed that the United States abandon its monopoly on atomic weapons, revealing what it knew to the Soviet Union, in exchange for a mutual agreement against the development of additional atomic bombs. This was to prove too controversial. Although President Truman accepted the report in general, his appointment of financier Bernard Baruch to carry the proposal forward in the United Nations led to demands for punishment for violations, and that those penalties could not be vetoed by the UN Security Council; unrestricted inspections within the USSR, while insisting that the USSR should agree not to develop the bomb. These were modifications that neither Acheson nor Lilienthal accepted. This, combined with U.S. continued insistence on retaining the bomb until they were satisfied with the effectiveness of international control, ultimately led to the plan's rejection by the Soviet Union, to the surprise of no one. The failure of the Acheson–Lilienthal Report has often been seen as a key turning point in the Cold War, as a failure to secure international control of nuclear weapons virtually guaranteed the nuclear arms race that followed. At the time of the report, the Soviet Union was developing their first nuclear bomb, though they would not complete it until 1949.
1950 - The City College of New York (CCNY) defeated Bradley, 71-68, in the title game of the NCAA basketball tournament, thereby becoming the only team to win both that championship and the National Invitational Tournament (NIT) title in the same year. Ten days before, CCNY had beaten Bradley, 69-61 to win the NIT. The CCNY point shaving scandal of 1950–51 involved seven schools in all: New York University, Long Island University, Manhattan College, Bradley, University of Kentucky, and University of Toledo. Most of the key players in the scandal were players of the 1949-50 CCNY Beavers basketball team including the champions noted above. The scandal would spread to 33 players and involve the world of organized crime. As a result of the scandal that broke early in the year, Bill Spivey's MVP Award for the NCAA tournament was vacated after it became known that he was implicated in the point-shaving scandal. CCNY was eventually banned from playing at Madison Square Garden, although the coach, Nat Holman, would be cleared of any wrongdoing. All of those universities cited, excluding Kentucky, have dropped or de-emphasized major college basketball as a result.
1951 – No. 1 Billboard Pop Hit: "If,'' Perry Como.
1951 – Top Hits
"If" – Perry Como
"Be My Love" – Mario Lanza
"Mockingbird Hill" –Patti Page
"The Rhumba Boogie" – Hank Snow
1953 – The man who was called the Greatest Athlete of the Twentieth Century, Jim Thorpe, died in Lomita, CA.
1953 – MATTHEWS, DANIEL P., Medal of Honor
Rank and organization: Sergeant, U.S. Marine Corps, Company F, 2d Battalion, 7th Marines, 1st Marine Division (Rein.). Place and date: Vegas Hill, Korea, 28 March 1953. Entered service at. Van Nuys, Calif. Born: 31 December 1931, Van Nuys, Calif. Award presented: 29 March 19S4. Citation: For conspicuous gallantry and intrepidity at the risk of his life above and beyond the call of duty while serving as a squad leader of Company F, in action against enemy aggressor forces. Participating in a counterattack against a firmly entrenched and well-concealed hostile force which had repelled 6 previous assaults on a vital enemy-held outpost far forward of the main line of resistance Sgt. Matthews fearlessly advanced in the attack until his squad was pinned down by a murderous sweep of fire from an enemy machine gun located on the peak of the outpost. Observing that the deadly fire prevented a corpsman from removing a wounded man lying in an open area fully exposed to the brunt of the devastating gunfire, he worked his way to the base of the hostile machine gun emplacement, leaped onto the rock fortification surrounding the gun and, taking the enemy by complete surprise, single-handedly charged the hostile emplacement with his rifle. Although severely wounded when the enemy brought a withering hail of fire to bear upon him, he gallantly continued his valiant l-man assault and, firing his rifle with deadly effectiveness, succeeded in killing 2 of the enemy, routing a third, and completely silencing the enemy weapon, thereby enabling his comrades to evacuate the stricken marine to a safe position. Succumbing to his wounds before aid could reach him, Sgt. Matthews, by his indomitable fighting spirit, courageous initiative, and resolute determination in the face of almost certain death, served to inspire all who observed him and was directly instrumental in saving the life of his wounded comrade. His great personal valor reflects the highest credit upon himself and enhances the finest traditions of the U.S. Naval Service. He gallantly gave his life for his country.
1955 – Singer, actress Reba McEntire was born in McAlester, OK. When she signed with MCA Nashville Records, she took creative control over her second MCA album, "My Kind of Country" (1984), which had a more traditional country sound and produced two number one singles: "How Blue" and "Somebody Should Leave". The album brought her breakthrough success, bringing her a series of successful albums and number one singles in the 1980s and 1990s. McEntire has since released 26 studio albums, acquired 40 number one singles, 14 number one albums, and 28 albums have been certified gold, platinum or multi-platinum. She has sometimes been referred to as "The Queen of Country" and she is one of the best-selling artists of all-time, having sold more than 85 million records worldwide.
1957 – The first National curling championship competition was held on March 28-30 at the Stadium Club in Chicago, IL, with 10 teams competing. The winner was the Hibbing Curling Club from Hibbing, MN, which won eight games and lost one.
1958 – Eddie Cochran records "Summertime Blues." It peaked at number 8 on the Billboard Hot 100 and number 18 on the UK Singles Chart.
1958 – Alan Freed's Big Beat Show tour kicks off the first of its 43 shows at the Brooklyn Paramount Theater with Buddy Holly, Jerry Lee Lewis, Chuck Berry, Danny and the Juniors, Frankie Lymon and the Teenagers, The Chantels, The Diamonds, Screaming Jay Hawkins, and more.
1959 – Top Hits
"Venus" – Frankie Avalon
"Tragedy" – Thomas Wayne
"Come Softly to Me" – The Fleetwoods
"Don't Take Your Guns to Town" – Johnny Cash
1963 – One of the American Football League's original franchises, the New York Titans, changed their name to the Jets. A five-man syndicate, headed by Sonny Werblin, saved the team from certain bankruptcy, purchasing the lowly Titans for $1 million. The new owners hired former Baltimore Colts and back-to-back (1958-9) NFL championship coach Weeb Ewbank as the general manager and head coach. Werblin set pro football on its ear by signing Alabama QB Joe Namath to an unheard-of $427,000 rookie contract the next year during a signing war with the NFL and, by 1969, became the first AFL team to win a Super Bowl.
1964 – Madame Tussaud's Wax Museum in London announces the Beatles will be cast in wax, the first pop album stars to be honored.
1964 – The Beatles' "Can't Buy Me Love" enters the charts. The song was the third of seven songs by the Beatles to hit #1 in a one-year period; an all-time record.
1964 – Jan and Dean's "Dead Man's Curve" enters the charts. It reached number eight on the Billboard Hot 100.
1965 - Martin Luther King, Jr., on TV, calls for boycott buses and trains (I believe) in Alabama. On March 21, he and John Lewis of the Student Nonviolent Coordinating Committee (SNCC-we pronounced "snick") started a five-day civil rights march from Selma to Montgomery, Alabama, with 3,200 marchers. I covered part of this by radio from San Francisco, actually speaking with small town police dispatchers who were surprised that a radio station in San Francisco was interested in the "demonstration." At the end, 25,000 gathered in demonstrations at the front of the state capitol in Montgomery. The police and sheriff, and apparently the majority of the citizens were against Dr. King, Jr. and his followers. There was a San Francisco group from SNCC who also would call from telephone booths at the end of the day. The day before Dr. King, Jr.'s appeal on television, Viola Gregg Liuzzo, a civil rights worker from Detroit, was shot and killed in Selma.
http://www.thatsalabama.com/civilwrongs/violaliuzzo/
1965 - President Lyndon Johnson appeared on television, flanked by FBI Director J. Edgar Hoover and Attorney General Nicholas Katzenbach, and announced the arrests of four Klansmen in connection with the Liuzzo murder. President Johnson stated: "Due to the very fast and the always efficient work of the special agents of the FBI who worked all night long immediately after the tragic death of Mrs. Viola Liuzzo on a lonely road between Selma and Montgomery, Alabama, arrests were made a few minutes ago of four Ku Klux Klan members . . . charging them with conspiring to violate the civil rights of the murdered woman." After naming the arrested Klansmen, the President continued: "I cannot express myself too strongly in praising Mr. Hoover and the men of the FBI for their prompt and expeditious and very excellent performance in handling this investigation. It is in keeping with the dedicated approach that this organization has shown throughout the turbulent era of civil rights controversies."
New York Times, March 27, 1965.
"One of the arrested Klansmen, Gary Rowe, later surfaced as an undercover FBI informant. Rumors that one of the Klansmen was an informant began to circulate when a federal grand jury indicted only three of the Klansmen, and were confirmed when the informant testified, under heavy guard, before the Alabama grand jury. On Rowe's testimony, the state grand jury returned murder indictments against the three other men who were in the car.
Three criminal trials resulted from the Liuzzo murder: two murder trials in the state courts and one federal conspiracy trial. Only one of the three indicted Klansmen, Collie LeRoy Wilkins, was tried on the murder charge. His first trial resulted in a hung jury, and the second in an acquittal. All three Klansmen were successfully prosecuted on the federal charge of conspiring to violate Mrs. Liuzzo's civil rights, and, on verdicts of guilty, each received the maximum sentence. Gary Rowe testified at all three trials, and related both the background of his involvement with the Ku Klux Klan and the FBI, and his version of the events which took place on March 25. Rowe testified that he was approached by an FBI agent in 1960 or 1961 and was asked to infiltrate the Klan. His duties, he stated, were to "keep up with" any violent actions, and to report to the FBI on the men whom he met in his undercover work."
http://www.icdc.com/~paulwolf/cointelpro/law/liuzzovus485FSupp1274.htm
Note: A book is available on this: "The Informant: The FBI, the Ku Klux Klan, and the Murder of Viola Liuzzo"
http://www.amazon.com/gp/product/0300106351/ref=cap_pdp_dp_0/
104-8250829-9266338
1966 - INGRAM, ROBERT R., Medal of Honor
For conspicuous gallantry and intrepidity at the risk of his life above and beyond the call of duty while serving as Corpsman with Company C, First Battalion, Seventh Marines against elements of a North Vietnam Aggressor (NVA) battalion in Quang Ngai Province Republic of Vietnam on 28 March 1966. Petty Officer Ingram accompanied the point platoon as it aggressively dispatched an outpost of an NVA battalion. The momentum of the attack rolled off a ridge line down a tree covered slope to a small paddy and a village beyond. Suddenly, the village tree line exploded with an intense hail of automatic rifle fire from approximately 100 North Vietnamese regulars. In mere moments, the platoon ranks were decimated. Oblivious to the danger, Petty Officer Ingram crawled across the bullet spattered terrain to reach a downed Marine. As he administered aid, a bullet went through the palm of his hand. Calls for "CORPSMAN" echoed across the ridge. Bleeding, he edged across the fire swept landscape, collecting ammunition from the dead and administering aid to the wounded. Receiving two more wounds before realizing the third wound was life-threatening, he looked for a way off the face of the ridge, but again he heard the call for corpsman and again, he resolutely answered. Though severely wounded three times, he rendered aid to those incapable until he finally reached the right flank of the platoon. While dressing the head wound of another corpsman, he sustained his fourth bullet wound. From sixteen hundred hours until just prior to sunset, Petty Officer Ingram pushed, pulled, cajoled, and doctored his Marines. Enduring the pain from his many wounds and disregarding the probability of his demise, Petty Officer Ingram's intrepid actions saved many lives that day. By his indomitable fighting spirit, daring initiative, and unfaltering dedications to duty, Petty Officer Ingram reflected great credit upon himself and upheld the highest traditions of the United States Naval Service.
1967 – Raymond Burr starred in a TV movie titled "Ironside." The show, about a wheelchair-bound detective, became very popular as a weekly series in the spring of 1967. Burr, known to millions as determined lawyer, "Perry Mason" (a past TV hit), played the part of Robert Ironside in the new show. He was joined by characters, Detective Sgt. Ed Brown (Don Galloway), Eve Whitfield (Barbara Anderson), Mark Sanger (Don Mitchell) and Commissioner Dennis Randall (Gene Lyons).
http://timstvshowcase.com/ironside.html
1967 - Top Hits
"Happy Together" - The Turtles
"Dedicated to the One I Love" - The Mamas & The Papas
"There's a Kind of Hush" - Herman's Hermits
"I Won't Come in While He's There" - Jim Reeves
1967 - Van Morrison records "Brown Eyed Girl," which will enter the Billboard chart next August and rise to #10. The song was inducted into the Grammy Hall of Fame in 2007.
1968 - The controversial rock musical "Hair," produced by Michael Butler, opened at the Biltmore Theatre at New York City after playing off-Broadway. For those who opposed the Vietnam War and the "Establishment," this was a defining piece of work as evidenced by some of its songs, such as "Aquarius," "Flair" and "Let the Sunshine In."
1968 - No. 1 Billboard Pop Hit: "(Sittin' on) The Dock of the Bay,'' Otis Redding. The song reaches No. 1 three months after Redding is killed in a plane crash near Madison, Wis.
1969 - Joe Cocker played his first American concert. He entertained fans at Bill Graham's Fillmore East in New York City.
1970 - Crosby, Stills, Nash and Young's "Woodstock" is released. The song, written by Joni Mitchell, peaked at #11 on the Billboard Hot 100 and #3 in Canada.
1970 - Vietnam Moratorium Concert: a seven-hour concert at Madison Square Garden at New York City featured many stars who donated their services for the antiwar cause. Among them were Jimi Hendrix; Dave Brubeck; Harry Belafonte; Peter, Paul and Mary; Judy Collins; the Rascals; Blood, Sweat and Tears and the Broadway cast of "Hair."
1971 - No. 1 Billboard Pop Hit: "Just My Imagination (Running Away with Me),'' The Temptations. It became the third Temptations song to reach number one on the Billboard Hot 100. The single held the number one position for two weeks.
1973 - Wilt Chamberlain retired from the NBA after playing in 1,045 games. During his entire 14-season career, Chamberlain never fouled out. Considered one of the greatest and most dominant players in NBA history, Chamberlain holds numerous NBA records in scoring, rebounding, and durability categories. He is the only player to score 100 points in a single game or average more than 40 and 50 points in a season. He also won seven scoring, eleven rebounding, nine filed goal percentage titles and led the league in assists once. Chamberlain is the only player in NBA history to average at least 30 points and 20 rebounds per game in a season, a feat he accomplished seven times. He is also the only player to average at least 30 points and 20 rebounds per game over the entire course of his NBA career. Chamberlain won two NBA championships, four regular-season MVP awards, the Rookie of the Year award, one NBA Finals MVP award, and was selected to 13 All-Star Games and ten All-NBA First and Second teams. He was subsequently enshrined in the Naismith Memorial Basketball Hall of Fame in 1978, elected into the NBA's 35th Anniversary Team of 1980, and chosen as one of the 50 Greatest Players in NBA History of 1996.
1973 - Pink Floyd's LP "Dark Side of the Moon" hits #1
1974 - A streaker (i.e.: someone running around naked), ran onto the set of "The Tonight Show starring Johnny Carson". The clever NBC censors decided to blackout the lower half of the TV screen on the videotape to prevent an 'X' rating. The streaker was arrested, but released, for "lack of evidence," said Johnny.
1974 - "Hooked on a Feeling" by Blue Swede turns gold. The band's novel version of the BJ Thomas' 1968 song hits Number One next month.
1974 - The Raspberries split up. The group's biggest hit is "Go All the Way,'' which went all the way to No. 5 on Billboard's Hot 100 in 1972.
1975 - Barbra Streisand attends tonight's Elvis Presley show in Vegas and meets the King backstage to discuss offering him the lead role in her latest film project: a remake of the classic "A Star Is Born." Despite the fact that Streisand's boyfriend, stylist Jon Peters, is slated to produce and direct, Presley is said to be ecstatic about the project.
1975 - Top Hits
"My Eyes Adored You" - Frankie Valli
"Lady Marmalade" - LaBelle
"Lovin' You" - Minnie Riperton
Before the Next Teardrop Falls - Freddy Fender
1976 - Media sources reported a potential blockbuster trade between the New York Mets and the LA Dodgers which involves two future Hall of Fame pitchers. According to the rumor, the deal will send Tom Seaver to the Dodgers in exchange for Don Sutton. Mets fans responded negatively to the proposed deal, perhaps influencing management to call off the trade. Seaver was traded in 1977 to the Cincinnati Reds and the fan reaction was even more heated.
1977 – 49th Annual Academy Awards presentation at Dorothy Chandler Pavilion in Los Angeles was hosted by a cast of four: Warren Beatty, Ellen Burstyn, Jane Fonda, and Richard Pryor. "Rocky" collected Oscars for Best Picture (Irwin Winkler, Robert Chartoff, producers); Best Director (John G. Avildsen); and Film Editing (Scott Conrad, Richard Halsey). "Network" hauled in the gold for Best Actor (Peter Finch); Actress (Faye Dunaway); Supporting Actress (Beatrice Straight); and Writing (Paddy Chayefsky). "All the President's Men" was given awards for Best Supporting Actor (Jason Robards); Art Direction (George Jenkins); Set Direction (George Gaines); Sound (Dick Alexander, Les Fresholtz, Arthur Piantadosi, Jim Webb); and Writing (William Goldman). The Best Music/Song Oscar-winner titles are memorable too: Barbra Streisand (music) and Paul Williams (lyrics) for "Evergreen (Love Theme from A Star Is Born)" from "A Star is Born."
http://www.infoplease.com/ipa/A0149362.html
1979 - Three Mile Island nuclear reactor complex near Middletown, PA sustained a major accident, the first of its kind. It was the worst accident in U.S. commercial nuclear power plant history. The incident was rated a five on the seven-point International Nuclear Event Scale: Accident with Wider Consequences. Homes in nearby neighborhoods were evacuated. The accident began with failures in the non-nuclear secondary system, followed by a stuck-open pilot-operated relief valve in the primary system, which allowed large amounts of nuclear reactor coolant to escape. The mechanical failures were compounded by the initial failure of plant operators to recognize the situation as a loss-of-coolant accident due to inadequate training and human factors, such as human-computer interaction design oversights relating to ambiguous control room indicators in the power plant's user interface. In particular, a hidden indicator light led to an operator manually overriding the automatic emergency cooling system of the reactor because the operator mistakenly believed that there was too much coolant water present in the reactor and causing the steam pressure release. Cleanup started in August 1979, and officially ended in December 1993, with a total cleanup cost of about $1 billion.
1980 - Although springtime was starting in the Rocky Mountains, the snow just kept on coming! One foot or more of snow fell over portions of eastern Colorado, southwest Nebraska, northwest Kansas and southeastern Wyoming. Winds reached 40 mph and Valentine, Nebraska received 13 inches of snow. North Platte, Nebraska checked in with 15 inches.
1983 - Top Hits
"Billy Jean" - Michael Jackson
"Do You Really Want to Hurt Me" - Culture Club
"Hungry like the Wolf" - Duran Duran
"Swingin'" - John Anderson
1984 - Mick Fleetwood, whose band, Fleetwood Mac, had the biggest-selling album of all time just seven years earlier, files for bankruptcy.
1985 - At 10:15 am EST, 6,000 North American radio stations begin playing the all-star benefit single, "We Are The World," written by Michael Jackson and Lionel Richie and performed by a cast of 45 of music's biggest stars, including Ray Charles, Bob Dylan, Bruce Springsteen, Stevie Wonder, Paul Simon, Diana Ross, Billy Joel, Tina Turner, Dionne Warwick, Willie Nelson, and Daryl Hall. Proceeds from the sale of the single and related items -- some $38 million -- go to benefit victims of the recent Ethiopian famine.
1985 - Bill Cosby broke more records with "The Cosby Show" on NBC-TV. The program was the highest-rated program of any network series since 1983. "The Cosby Show" became the highest-rated series since 1978 when "Mork and Mindy," starring Robin Williams and Pam Dawber, premiered on ABC.
http://freespace.virgin.net/lol.marcus/cosby.htm
http://timstvshowcase.com/billcosby.html
1984 - Severe thunderstorms in the southeastern US spawned 36 tornadoes which tore paths of devastation across the Carolinas during the afternoon and evening hours killing 59 people and injuring 1248 others. One tornado near Tatum, South Carolina, an F4 on the Fujita scale, was 2.5 miles wide at one point. This outbreak was the worst in the area in 60 years.
1986 - No. 1 Billboard Pop Hit: "Rock Me Amadeus,'' Falco. The Austrian singer says he was inspired to write the song about Wolfgang Amadeus Mozart after seeing the movie "Amadeus.''
1987 - The second blizzard in less than a week was in progress across the central plains. 16 inches of snow was recorded at Blue Hill, Nebraska and 14 inches piled up at Omaha, Nebraska. 12 to 18 inches of snow was common across northwestern Kansas. Winds gusting up to 70 mph whipped drifts 20 to 30 feet high in some places. The storm took a great toll on cattle as well.
1989 - Softball pitchers Cathy McAllister and Stefni Whitton of Southwestern Louisiana performed a feat unprecedented in NCAA history by throwing back-to-back perfect games against Southeastern Louisiana. McAllister struck out 10 and won, 5-0, and Whitten struck out 14, winning 7-0.
1990 – 62nd Annual Academy Awards were staged at the Dorothy Chandler Pavilion, Los Angeles with Billy Crystal as host. Academy of Motion Picture Arts and Sciences (AMPAS) members voted "Driving Miss Daisy" the Best Picture of 1989 (Richard D. Zanuck, Lili Fini Zanuck, producers). The Best Director Oscar was won by Oliver Stone for "Born on the Fourth of July." Best Actor was Daniel Day-Lewis for "My Left Foot" and Best Actress was Jessica Tandy in "Driving Miss Daisy" (the 80-year-old actress was a favorite to win). Oscars for Actor and Actress in a Supporting Role went to Denzel Washington ("Glory") and Brenda Fricker ("My Left Foot"), respectively. Best Music/Song winners were Alan Menken (music), Howard Ashman (lyrics) for "Under the Sea" from "The Little Mermaid." You're probably still humming this tune from that full-length animated film from Walt Disney Studios. Other popular 1989 films that were honored as nominees or winners include: "Field of Dreams;" "Indiana Jones and the Last Crusade;" "Back to the Future Part II;" "Lethal Weapon II;" "Batman;" "Dead Poets Society;" "When Harry Met Sally;" and "Sex, Lies, and Videotape."
http://www.infoplease.com/ipa/A0149769.html
1990 - Jesse Owens receives the Congressional Gold Medal from President George Bush.
1991 - Top Hits
"One More Try" - Timmy -T-
"Coming Out of the Dark" - Gloria Estafan
"This House" - Tracie Spencer
"Loving Blind" - Clint Black
1992 - 1.6 inches of snow fell on this date at Syracuse, New York. This brought the seasonal snowfall total to 162.8 inches which set a new all-time seasonal snowfall record for the location. The old seasonal record was 162.0 inches set back in the winter of 1989-90.
1996 - Williamsport, Pennsylvania recorded 0.8 inches of snow on this day to bring its seasonal snowfall total to 83.9 inches -- the city's snowiest winter ever.
1996 - Twenty years to the day after first appearing with them on stage as their new lead singer, Genesis front man Phil Collins announces he is leaving the group.
1996 – Twins OF Kirby Puckett was taken to the Ft. Myers Hospital after he awakes with his vision affected by a career-threatening malady. He has a black dot in front of his left eye and his vision is diagnosed as 20/200. Puckett, who hit .360 in spring training, underwent surgery. After beginning the season on the disabled list, Puckett announced his retirement on July 12, after glaucoma left him essentially blind in one eye. He was elected to the Baseball Hall of Fame in 2001 and his number, 34, is retired by the Twins.
2014 - Southern California suffered an earthquake measuring 5.1 on the Richter scale; the quake originated about 22 miles southeast of Los Angeles near La Habra.
2014 – Having just suspended Alex Rodriguez for the entire 2014 season after suspending several other players in the Biogenesis scandal, Major League Baseball agreed with the MLB Players Association on a number of changes that toughen the Majors' PED policy. The penalty for a first offense goes from 50 to 80 games, suspended players will no longer be eligible for the postseason or for full a postseason share, while the number of random tests will be significantly increased.
2014 - Third baseman Miguel Cabrera signed a 10-year contract with the Detroit Tigers for $292 million, exceeding the 10-year contract signed by Alex Rodriguez of the New York Yankees in 2007 for $275 million.
NCAA Basketball Champions:
1942 - Stanford
1944 - Utah
1950 - CCNY
1977 - Marquette
-------------------------------------------------------------

SuDoku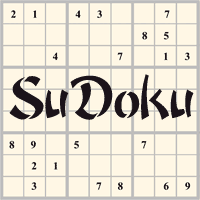 The object is to insert the numbers in the boxes to satisfy only one condition: each row, column and 3x3 box must contain the digits 1 through 9 exactly once. What could be simpler?
http://leasingnews.org/Soduku/soduko-main.htm
--------------------------------------------------------------

Daily Puzzle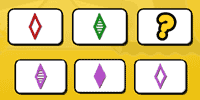 How to play:
http://www.setgame.com/set/puzzle_frame.htm
Refresh for current date:
http://www.setgame.com/set/puzzle_frame.htm
--------------------------------------------------------------


http://www.gasbuddy.com/
http://www.gasbuddy.com/GB_Map_Gas_Prices.aspx
http://www.gasbuddy.com/GB_Mobile_Instructions.aspx
--------------------------------------------------------------

Weather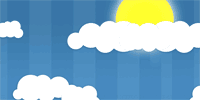 See USA map, click to specific area, no commercials
--------------------------------------------------------------

Traffic Live---
Real Time Traffic Information
You can save up to 20 different routes and check them out with one click,
or type in a new route to learn the traffic live
--------------------------------