Correction:
The minimum dollar amount FirstLease will entertain is not $30,000, but $3,000. The typo was corrected online, but printed here for those who had originally viewed the listing in "Funders looking for New Broker Business."
A -Accepts Broker Business | B -Requires Broker be Licensed
| C -Sub-Broker Program | D -"Private label Program"| E - Also "in house" salesmen
Full List:
http://www.leasingnews.org/Funders_Only/New_Broker.htm
[headlines]
--------------------------------------------------------------


Classified Ads---Senior Management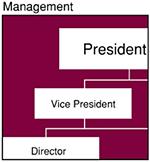 (These ads are "free" to those seeking employment or looking
to improve their position)
Europe
25+ yrs exper. management roles Chase, AT&T Capital, Heller Financial, SFS. Develop biz from "scratch to success". Looking for challenging & pioneering job.
Email: frans@alliedproperty.net
Philadelphia, PA
27 yrs. exp. sales, ops., credit, strategy, P&L mngmet. Most recently created & executed the biz plans for 2 highly successful Bank-owned small ticket leasing subsidiaries.
email: mccarthy2020@comcast.net
Southern CA
20 years exp. as hands-on leasing CFO, managing accounting, treasury, FP&A, including securitizations, Great Plains/FRx, budgets, risk management. MBA. Also available as interim Controller/CFO, consultant.
Email: leasecfo@gmail.com
Free Posting for those seeking employment in Leasing:
http://www.leasingnews.org/Classified/Jwanted/Jwanted-post.htm
All "free" categories "job wanted" ads:http://www.leasingnews.org/Classified/Jwanted/Jwanted.htm
[headlines]
--------------------------------------------------------------

Two Leasing News Articles make Seeking Alpha
Marlin Business Services/Resource America-LEAF

Seeking Alpha (seekingalpha.com) picked up these two stories, which also made the top of the articles in Yahoo for the two companies' stock analysis, as well as picked up by Bing and Google:
Marlin Does Not Disclose Possible Loss of Evergreen Payments
http://seekingalpha.com/article/580711-marlin-does-not-disclose-possible-loss-of-evergreen-payments

Resource America/LEAF Moving In Different Directions
http://seekingalpha.com/article/580731-resource-america-leaf-moving-in-different-directions
"Seeking Alpha is considered a premier website for actionable stock market opinions and analysis, as well as vibrant, intelligent finance discussions."
John Kenny Receivables Management

• End of Lease Negotiations & Enforcement • Fraud Investigations
• Credit Investigations • Asset Searches
• Skip-tracing • Third-party Commercial Collections

john@jkrmdirect.com | ph 315-866-1167| www.jkrmdirect.com
(Leasing News provides this ad as a trade for investigations
and background information provided by John Kenny)