We are looking for:
Account Executive
Senior Account Executive
National Sales Manager
2018 Interns for Sales, Operations, or Accounting

What sets CoreTech apart from other equipment leasing companies is our team members and impeccable reputation. Are you unhappy with the ethics of your company and the promises made to you? Join our team, positions are available in Newport Beach, CA and remotely.
To learn more, please click here
---
www.coretechleasing.com
CoreTech specializes in assisting medium to large size companies throughout various markets including: Legal, Medical, Manufacturing, Education, Corporate and Semi-Conductor

Over 100 law firms trust CoreTech for their leasing needs,
why wouldn't you?



Friday, May 4, 2018
Today's Equipment Leasing Headlines
Leasing Broker in Massachusetts Sentenced
40 Months in Prison, to pay $1.1 Million Restitution
New Hires/Promotions in the Leasing Business
and Related Industries
Leasing Industry Ads---Help Wanted
Positions Available
Leasing News Help Wanted Rates
How to Advertise
What the Heck Do I Do with My LinkedIn?
FinTech #102 by Alex Vasilakos
Leasing Haiku - eSignature
By Paul Bent
Channel Partners April's Last 20 Deals
Business/FICO/TIB/Annual Revenues/Funding Amount/Term
Reid Raykovich, CLFP Ex. Dir, in Australia
Promoting Foundation, Seeking Members
IRS Tax Reform Tax Tip 2018-68
Changes to Depreciation Affect Business Now
America's Best Large Employers w/Chart
By Niall McCarthy Statista.com
The Rider/Jeannette: The Childhood of Joan of Arc
Star Wars: The Last Jedi, Logan Lucky, Dead Man
Film/Digital Reviews by Leasing News' Fernando Croce
Australian Cattle Dog/Mix
Scottsdale, Arizona Adopt-a-Dog
deBanked Broker Fair, May 14, 2018
The William Vale, Brooklyn, New York
News Briefs---
Marlin Reports $6.2 Million Net Income First Quarter
Hilzinger Claims "Marlin is off to a good start in 2018"
Square Funded $339 Million to SMBs in Q1
made over 50,000 business loans
The Silicon Valley-based granddaddy of robo-advisers
to be bought in $3 billion deal
Tap into Tech to Make Your Business a Market Leader
By Jeremy Brown, Founder/Former CEO of Rapid Advance
Apple says it will buy back $100 billion in stock
"It's nothing but a manipulation of the stock market"
In Chicago, a dozen years post-bust,
only 1 in 8 area ZIPs are back above water
Broker/Funder/Industry Lists | Features (wrilter's columns)
Top Ten Stories Chosen by Readers | Top Stories last six months
www.leasingcomplaints.com (Be Careful of Doing Business)
www.evergreenleasingnews.org
Leasing News Icon for Android Mobile Device
You May have Missed---
Poem
Sports Brief----
California Nuts Brief---
"Gimme that Wine"
This Day in History
SuDoku
Daily Puzzle
GasBuddy
Weather, USA or specific area
Traffic Live----
######## surrounding the article denotes it is a "press release," it was not written by Leasing News nor has the information been verified. The source noted. When an article is signed by the writer,
it is considered a "byline." It reflects the opinion and research of the writer.
Please send a colleague and ask them to subscribe. We are free
Email kitmenkin@leasingnews.org and in subject line: subscribe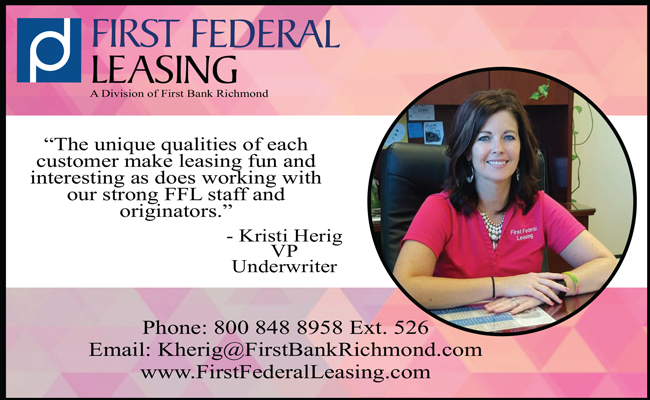 [headlines]
--------------------------------------------------------------
Leasing Broker in Massachusetts Sentenced
40 Months in Prison, to pay $1.1 Million Restitution
Once well-known in the Leasing Industry, Joseph Angelo, Jr., 59, of Lease One Corp., pled guilty to 11 counts of wire fraud in September, 2017. (1) He was sentenced this week to 40 months in prison, three months of supervised release and ordered to pay restitution of $1.1 million. He also ran a school and program to train new brokers. (2)
A US Massachusetts Department of Justice released a press release, "From November 2011 to March 2015, Angelo defrauded 10 small business owners of more than $1 million by representing that his companies – Lease One Corp. and Palmtree Finance & Funding LLC – were brokers for obtaining loans for small businesses. Angelo required the customers to deliver to him what he said were fully refundable deposits, aggregating over $1.1 million for loans that he said had been approved and would be funded within a few days. In fact, none of the loans had been approved, and there were no funds available. When the small business owners complained about delays in receiving funds, Angelo promised that their deposits would be refunded, but he did not refund any of the deposits or secure funding for any of the requested loans.
"United States Attorney Andrew E. Lelling and Harold H. Shaw, Special Agent in Charge of the Federal Bureau of Investigation, Boston Field Division, made the announcement. Assistant U.S. Attorney Victor A. Wild of Lelling's Economic Crimes Unit prosecuted the case."
(1) Leasing Broker in Massachusetts Pleads Guilty
http://leasingnews.org/archives/Sep2017/09_18.htm#pleads
(2) Leasing Schools/Franchisors
http://www.leasingnews.org/archives/July%202005/7-20-05.htm#franchise

[headlines]
--------------------------------------------------------------
New Hires/Promotions in the Leasing Business
and Related Industries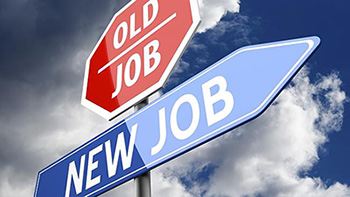 Michael Arida rejoined Beacon Funding, Northbrook, Illinois, as Credit and Syndication Manager. He joined the firm June, 2015 as Senior Financial Credit Analyst and was with the firm from October, 2006 to May, 2009, as Accountant. He is continuing his position as Realtor, Cornerstone Realty, which he began June, 2015. Previously, he was Real Estate Consultant, Weichert Realtors First Chicago (January, 2015 - January, 2016). He joined GE Capital, January, 2010, as Field Service Auditor; promoted, August, 2011, Credit Analyst; July, 2014, Credit Risk Administrator. University of Illinois at Chicago, Liautaud Graduate of Business, Master's degree, Accounting (2008 - 2009). University of Illinois at Chicago, College of Business Administration, Bachelor's degree, Accounting (2003 - 2008). 11 Courses: Advanced Auditing, Auditing Business Law I & II, Cost Accounting, Database Accounting, Systems Federal Income Tax Financial Accounting, Financial Statement Analysis, Fraud Examination, Government and Non-Profit Accounting. https://www.linkedin.com/in/michael-arida-04412755/

Mathew "Matt" Bellai, CPA, CMA, was hired as Senior Account Manager for Southern Alberta, Stride Capital Corp., Calgary, Canada Area. Previously, he was Senior Manager, Sales, Western Canada, EC Capital (May, 2015 - February, 2018). He began his career as Analyst, CLP, GE Capital, September, 2007; promoted January, 2010, Senior Account Manager. Certification: Certified Management Accountant. Education: Wilfrid Laurier University. Honours Business Administration, Accounting (2003 - 2007). https://www.linkedin.com/in/matthew-bellai-cpa-cma-0368767/

John Benoit was hired as Senior Director, PNC Structured Finance, New Orleans, Louisiana. Previously he was at Wintrust Marine Finance, starting out December, 2015, as VP Business Development; VP Business Development, Regions Equipment Finance Corp. (April, 2012 - November, 2015); VP-Business Development, AIG Equipment Finance (April, 2008 – February, 2011); VP, Daimler Chrysler Financial Services (1998 – 2000); VP, Hibernia (1995 – 1998). Education: Nicholls State University, BS, Accounting and Finance (1989 – 1994). https://www.linkedin.com/in/johnbenoit

Nicholas Colvin was promoted to VP, Senior Syndications and Structuring Specialist, BB&T Equipment Finance, Towson, Maryland. He joined the firm January, 2009, as Associate, Leadership Development Program (LDP); promoted, June, 2009, Credit Officer; promoted, September, 2012, Syndications and Structuring Associate; promoted, May, 2015, Vice President, Syndications and Structuring Associate. He served on the Emerging Talent Advisory Council, Equipment Leasing and Finance Association (September, 2014 - October, 2017). https://www.linkedin.com/in/nicholas-colvin-b6844810/

Suzanne Costa was hired as Vice President, Biotechnology, Taycor Financial, El Segundo, Ca. Previously, she was Senior Financial Services Consultant, Applied Biosystems (2002 - 2008). "Prior to joining Taycor Financial, Costa managed the North American territory's portfolio development and program initiatives for Applied Biosystems, now Thermo Fisher Scientific Corporation, Senior Portfolio Manager for CIT Group Inc, Senior Portfolio Representative in the Vendor Finance Division of Fleet Capital Corporation, and Division Administrator for Merrill Lynch Business Credit Corporation." Education: DePaul University, B.S. Finance. (1990 - 1994). https://www.linkedin.com/in/suzanne-costa-543a97a/
Jean Cutting joined Navitas Capital, a new division of Navitas Credit Corporation, Ponte Vedra, Florida, a wholly owned subsidiary of United Community Bank, as Vice President of Business Development. A previous story about her in Leasing News: http://www.leasingnews.org/Conscious-Top%20Stories/Romoffs_sales_person.htm

Craig DeMordaunt was hired by the CIT Capital Financing Unit, CIT Group, as Director of Originations in the Mount Region. He is based in Salt Lake City, Utah. Previously, he was Business Leader, Capital Solutions Advisor and Consultant, Owner, Castle Peak Capital (November, 2015 - May, 2018). He started his career at GE Capital Card Services as Management in the Management Development Program; promoted to GE Commercial Finance, March, 1998, rising to VP, Senior Account Manager; promoted May, 2005, Managing Director; promoted, 2008; promoted Commercial Sales Leader and CRA Sales Manager, GE Capital Corporate Finance, GE Commercial Finance. Community Service: Volunteer: Board Member, Utah Non Profit Housing Corporation (February, 2000). Board Member, University of Utah Hospital Foundation (August, 2013). Education: The University of Chicago Booth School of Business, MBA, Finance and Entrepreneurship (2000 - 2003). Brigham Young University, BA, History, Minor in Chemistry (1998 - 1995). https://www.linkedin.com/in/craig-demordaunt-882a87/

John Dillingham was promoted to Vice President, UCBI Equipment Finance Division, Navitas Credit Corp., Ponte Verde Beach, Florida. He joined the firm August, 2008, as Director of Credit. Previously, he was Credit Manager, The CIT Group (1997 - 2008); Commercial Asset Manager, Ocwen (January, 1996 - April, 1997). Education: Alma College, BA, Finance (1983 - 1987). Activities and Societies: Football, Baseball. https://www.linkedin.com/in/john-dillingham-8281b810/

Michael Gallo was hired as General Counsel, VAR Technology Finance, Dallas/Fort Worth Area. Previously, he was Senior Corporate Counsel, Office of General Counsel, Xerox (2004 - 2018); Operations Counsel, Xerox Capital Services, GE Capital (2004 - 2009); Vice President and Manager, CIT (1998 - 2004); Vice President, Credit Lyonnais, LCL (1996 - 1998); Vice President, Banc One Leasing Corporation, Bank One (1983 - 1996); Associate Counsel, McCollister and McCleary, Attorneys-at-Law (1989 - 1993). Community Service: Volunteer: Director, Board of Directors, Cross Timbers (Lewisville) YMCA of Metropolitan Dallas. Chief, Base Camp, Adventure Guides (April, 2011 - Present). General Counsel, Louisiana Diabetes Foundation (January, 2005 - Present). Pro Bono Volunteer, Dallas Bar Association (January, 2006 - Present). Education: Louisiana State University. Paul M. Hebert Law Center. Third-year Visiting Student. Mississippi College. School of Law/Doctor of Jurisprudence. Activities and Societies: Amjur award, Phi Delta Phi Fraternity. Louisiana State University. E. J. Ourso College of Business. Master of Science (M.S.), Finance, Real Estate, Accounting. Tara High School, High School Diploma, General. Activities and Societies: Honors: "Who's Who" Top 20. Student Government, Senior Class Treasurer. Orchestra, Marching Band. Track Team. Tennis Team. https://www.linkedin.com/in/michaelpgallo/

Andrew Mellon was hired as Regional Sales Manager, Ascentium Capital, Kingwood, Texas. He is based in Irvine, California. Previously, he was Equipment Finance, SCM Group Corporate. He joined Balboa Capital, October, 2013, as Account Manager, Vendor Services; promoted to Sales Manager, Vendor Services Group, October, 2016; Research Market Analyst, FRONTLINE selling (October, 2012 - September, 2013); Demand Creation Executive, FRONTLINE Selling (January, 2013 - October, 2012); Equipment Finance Intern, SCM Finance (May, 2009 - August, 2011). Education: Georgia Perimeter College (2010 - 2012).
https://www.linkedin.com/in/andrew-mellon-a79a0561/

Vu Nguyen announced as Sales Manager, Currency, Los Angeles, California. He is based in Orange County, California. Previously, he was Executive Director of Sales, Strada Capital Corporation (April, 2010 - January, 2018); Area Manager, Countrywide Home Loans (February, 2005 - September, 2007). Education: Loma Linda University, Health Services/Allied Health/Health Sciences, General. Saddleback College. Health/Health Care Administration/Management (2010 - 2012).
https://www.linkedin.com/in/vu-nguyen-b4917321/

Nicholas Payne was named a director of Siena Lending Group, LLC, Chicago, Illinois. He joined the firm October, 2015, as Senior Vice President. Previously, he was Vice President, Nations Equipment Finance LLC (July, 2013 - October, 2015); Co-Founder, Campus WB (October, 2009 - December, 2010); Associate, Morgan Stanley (2000); NYC and California Regional Sales, Van Eck Global (2000). Community Service: Volunteer: President, USC Alumni Club, NYC Chapter (2008 -2013). Member, NYC Ties (September, 2008). Co-Founder & President, NYC Gamecocks (September, 2008 - April, 2013). Education: University of South Carolina, Columbia. Bachelor of Arts, Economics. Activities and Societies: Student Body President. Kappa Sigma, Vice President. Philanthropy Chair. USC Lacrosse. Student Senator. Student Business Incubator Council. Carolina Finance Club. Global Business Council. Mortar Board Honor Society. https://www.linkedin.com/in/nicholasjpayne/
Adrian Pysariwsky has rejoined CIT Group as Vice President, Asset Valuation. He based in New York City. Previously, he was Associated Director, MetLife (August, 2008 - May, 2018); Corporate Asset Management, CIT Group (March, 2002 - September, 2007); Corporate Asset Management, AT&T Credit, Newcourt Finance, Tyco Capital (March, 2000 - August, 2007); Project Manager, Structured Project Finance, AT&T Capital (June, 1995 - February, 2000). https://www.linkedin.com/in/adrian-pysariwsky-9bb98a141/

Brenda Rodarte was hired as Documentation and Compliance Specialist, eCapital, LLC, Las Vegas, Nevada. She is based in Carlsbad, California. Previously, she was Senior Funding Coordinator, Reliant Funding (June, 2014 - May, 2018); Server, Rockin' Baja Lobster (July, 2008 - September, 2015). Education: San Diego State University, California State University. Bachelor of Business Administration (BB.A), Finance, General (2012 -2014). https://www.linkedin.com/in/brenda-rodarte-b2633579/
Tim Tucker was promoted to Senior Vice President at CSI Leasing, St. Louis, Missouri. He is based in Charlotte, North Carolina. He joined the firm January, 2003 as Account Executive; promoted, July, 2014, as Vice President. Prior, he was Sales Manager, Southeast, MC Leasing (1999 – 2003); Sales Manager Northern California, LSI Leasing (1994 – 1999); Financial Services, Apple Computer (January, 1984 – January, 1994). Education: University of North Carolina at Charlotte, Business/Marketing.
https://www.linkedin.com/in/tim-tucker-4990761/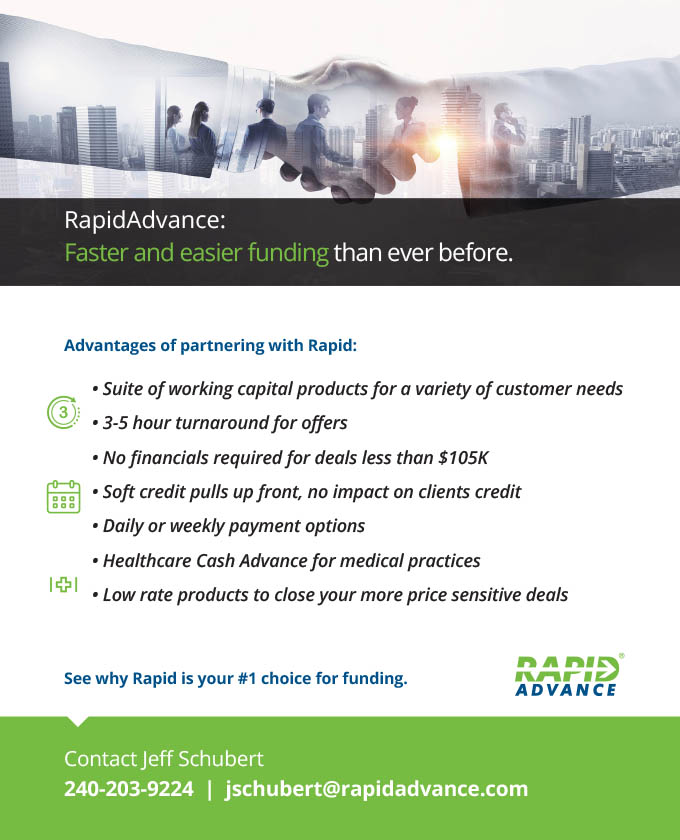 [headlines]
--------------------------------------------------------------
Leasing Industry Ads---Help Wanted
Now's the Time to Apply



We are looking for:
Account Executive
Senior Account Executive
National Sales Manager
2018 Interns for Sales, Operations, or Accounting

What sets CoreTech apart from other equipment leasing companies is our team members and impeccable reputation. Are you unhappy with the ethics of your company and the promises made to you? Join our team, positions are available in Newport Beach, CA and remotely.
To learn more, please click here
---
www.coretechleasing.com
CoreTech specializes in assisting medium to large size companies throughout various markets including: Legal, Medical, Manufacturing, Education, Corporate and Semi-Conductor

Over 100 law firms trust CoreTech for their leasing needs,
why wouldn't you?


[headlines]
--------------------------------------------------------------
Leasing News Help Wanted Rates
How to Advertise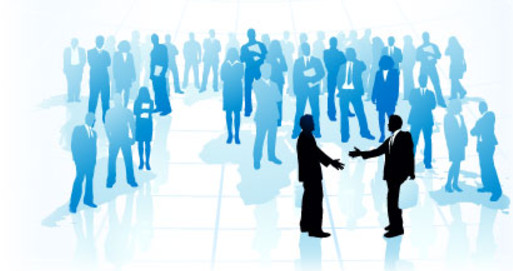 The Help Wanted ad appears in the Classified Position Wanted on the website as well as the News Edition. As the policy of ad placement, the larger ad appears on top. In addition, the ad also appears in the News Edition Masthead, on the top, or in the News Briefs section in each news edition, rotated chronologically with each news edition.
The ad also appears on the Leasing News Website Classified ads, as is common in most on line media.

Ads designed by Leasing News are based on a four line minimum of $595, and $40 a line thereafter (a space is a line). Logo or graphic on top is free, as well as website information. Email and/or clicking to other sites with full employment information are free.
Repeat advertisers receive a discount. The ad runs for 30 days.
For longer time periods, there are further discounts.

If ads are designed by the advertiser, they are based on size.
For more information, please contact: kitmenkin@leasingnews.org
[headlines]
--------------------------------------------------------------
What the Heck Do I Do with My LinkedIn?
FinTech #102 by Alex Vasilakos
So you've taken the plunge and joined the other 467 million LinkedIn users. You've added a professional headshot, a captivating headline, and you've written the perfect summary. If you're sitting there thinking, "Did I do this?." then you probably haven't. You then should make sure these things are updated as soon as possible.
If you have done them, then you may sitting there wondering, "What the heck do I do with my LinkedIn now?" Keep calm, I'm here to help with some tips on how you should be using your LinkedIn.
Make Connections
It sounds obvious, but make sure you're making connections. Building your connections increases your exposure and creates open lines of communication with like-minded professionals. Are you sending connection requests regularly but can't seem to get people to accept them? Take moment to review their LinkedIn profiles and add personalized messages to your connection requests. If you're having success with gaining connections, it's important to foster those connections. Keep up with what each connection is posting and engage with their posts. Help them build their reputation on LinkedIn by leaving them a recommendation, or take the time to endorse some of their skills. Remember that networking isn't just about you, but it's also about the individuals you're networking with.
Messaging Your Connections
I know what you're thinking, you don't want to be "just another message in their inbox." This is a valid concern but I'm here to tell you that you don't have to be just another message. Most individuals fail with directly messaging their connections because they don't take the time to nurture the connection first, or they instantly hard sell the connection on whatever service they're providing. Once you've acquired a new connection simply send them a thank you note for the connection. Before sending your next message to ask for an introductory call or a cup of coffee, consider liking or sharing the connections post, or even take a moment to read a pulse article they have published. Only after you have done one or more of these things should you send them a personalized message asking for a meeting or a phone call. Messaging with others on LinkedIn can be extremely effective when your connection knows that you've taken the time to get to know them a little.
Join Groups
Another helpful networking feature offered by LinkedIn is LinkedIn Groups. They are great places to find and connect with other professionals in the industry. Once you have successfully joined a few groups, make sure to be active in these groups by liking or commenting on other group members' posts, answering any questions other group members may have, and sharing industry-related news. Frequently participating in groups can help you increase personal brand awareness, thought leadership, and credibility within the industry.
*Pro tip: When asking to join a group, reach out to the group owner directly with a personalized message on why you would be a great fit for the group.*
Maintain a Strong Presence
Once you've built up your network it will be important to maintain a strong presence. This means you should spend about 30 minutes a day on the platform sharing industry news and information about your company. Be sure to keep a good balance between sharing industry news and company information. We generally suggest an 80/20 rule. 80% of your posts should be industry-related articles that your connections can benefit from, and 20% of your posts should be about your company. A few more ways to keep up a high profile on the platform are to congratulate other professionals on their milestones, publish an article on the LinkedIn Pulse platform, and engage with your connections as much as possible.
It's no secret that many professionals like to shy away from using personal social media accounts to build their personal and business brands. When it comes to the B2B industry, I have to agree that using your Facebook account may not be the best way to build your personal and professional brand, but LinkedIn is. 80% of B2B Social Media leads come from LinkedIn, so get active on the platform, remain professional, and score some leads.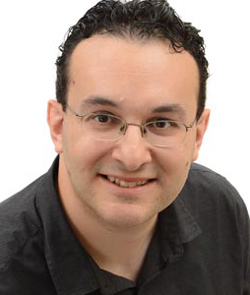 Alex Vasilakos
Director of Marketing
The Finance Marketing Group
Alex@financemarketing.com
Office: 518-591-4645x102 / Fax: 518-677-1071
90 State Street, Suite 1500, Albany, NY 12207
Currently, Alex works exclusively with financial services companies but his depth of knowledge and experience can help design and implement long-reaching strategies for businesses across all industries.
Previous Financial Technology Articles
http://www.leasingnews.org/Conscious-Top%20Stories/fintech.html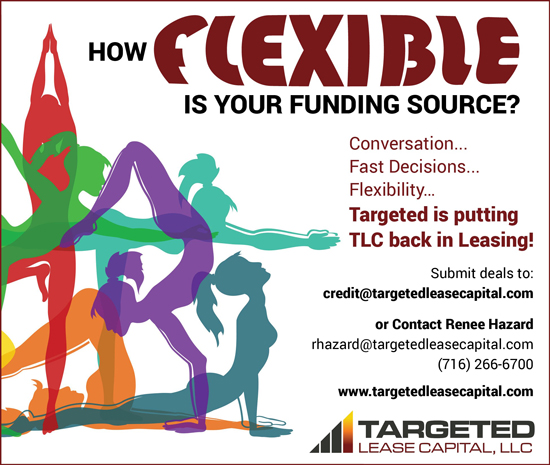 [headlines]
--------------------------------------------------------------
Paul Bent
Senior Managing Director
Leader, Legal Services Practice
The Alta Group, LLC
(562) 426-1000 Office
(562) 754-7744 Mobile
Skype callpaulbent
pbent@thealtagroup.com
www.thealtagroup.com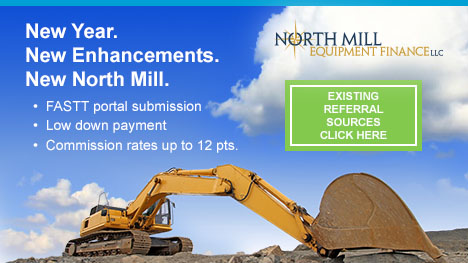 [headlines]
--------------------------------------------------------------
[headlines]
--------------------------------------------------------------
Reid Raykovich, CLFP Ex. Dir, in Australia
Promoting Foundation, Seeking Members
CLFP Foundation's Reid Raykovich, CLFP speaking at the Commercial & Asset Finance Brokers Association of Australia event in Australia
[headlines]
--------------------------------------------------------------
IRS Tax Reform Tax Tip 2018-68
Changes to Depreciation Affect Business Now

As employers across the country celebrate National Small Business Week, the IRS reminds businesses that the passage of the Tax Cuts and Jobs Act may affect their depreciation deductions and taxes.
Business taxpayers can generally depreciate tangible property except land, including buildings, machinery, vehicles, furniture and equipment.
Changes to depreciation and how they will affect businesses may include:
•Businesses can immediately expense more under the new law; taxpayers may elect to expense the cost of any property and deduct it in the year the property is placed in service.
•Maximum deduction increased from $500,000 to $1 million.
•The phase-out threshold increased from $2 million to $2.5 million.
•The new law allows taxpayers to elect to include improvements made to nonresidential property. The improvements must have been made after the date the property was first placed in service.
These improvements include:
Any improvement to a building's interior
Roofs
Heating and air conditioning systems
Fire protection systems
Alarm and security systems
Improvements that do not qualify:
Enlargement of the building
Service to elevators or escalators
Internal structural framework of the building
These changes apply to property placed in service in taxable years beginning after December 31, 2017.
Share this tip on social media -- #IRSTaxTip: Tax Reform: Changes to Depreciation Affect Businesses Now. https://go.usa.gov/xQ8ux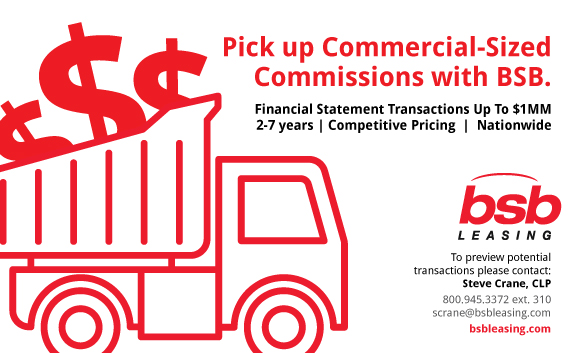 [headlines]
--------------------------------------------------------------
In the United States, many companies have earned praise for their innovative working environments and motivated workforces. Statista partnered with Forbes to find out which companies and organizations offer their employees the best deal by asking 30,000 workers at large (5,000+ employees) companies, nonprofit institutions, government agencies, and U.S. divisions of multinationals to evaluate their employers in terms of atmosphere, remuneration and working conditions, among other factors. The following question was central to the research: how likely would the respondents be to recommend their employer to a friend or family member on a scale of 0-10?
Michelin comes first in the 2018 ranking with a score of 9.90. As a French company, it's notable as being the only foreign firm in the top-10 list. The tire manufacturer was in 34th place last year before it soared to number one in 2018. Its employees have praised it for providing a competitive salary and a list of benefits including higher than average health insurance as well as a generous vacation allowance. With a score of 9.80, Trader Joes comes second while Google, which is well known for an exceptional list of perks, rounds off the top-three. Google, Costco and Wegmans Food Markets are all present in the top-10 for the fourth year running. Inside the top-15, the most common industries are healthcare & social, education and technology.
By Niall McCarthy Statista.com
https://www.statista.com/chart/13685/americas-best-large-employers/

[headlines]
--------------------------------------------------------------
Fernando's View
By Fernando F. Croce
A poetic modern Western ("The Rider") and a bonkers historical take ("Jeannette: The Childhood of Joan of Arc") make for a heady double-bill at the box-office, while DVD releases offer slam-bang science-fiction ("Star Wars: The Last Jedi"), rollicking comedy ("Lucky Logan"), and an indie masterpiece ("Dead Man").
In theaters: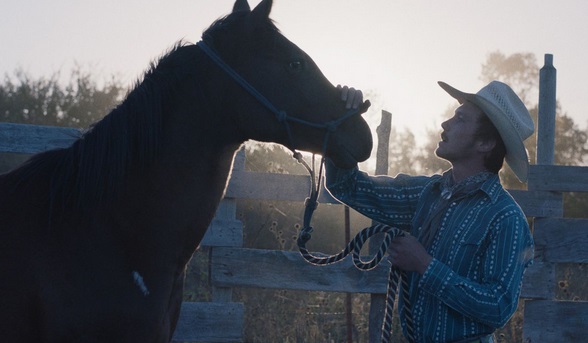 The Rider (Sony Pictures Classics): Following on the promise of her previous film "Songs My Brothers Taught Me," director Chloe Zhao delivers a poetic modern take on Western tropes, blending narrative and documentary elements. Brady Jandreau, a real rodeo star who a few years back survived a dangerous fall from his horse, stars as a lightly fictionalized version of himself in a Native American reservation in South Dakota. With friends and members of his family by his side, the young cowboy struggles with physical as well as emotional wounds, along with complicated traditions of masculinity. Bringing to mind Clint Eastwood's similar experiments in the recent "The 15:17 to Paris," Zhao's film is a lyrical view of vast open spaces and troubled spiritual identities, mixing realism with a subtle dream world. One of the year's best films.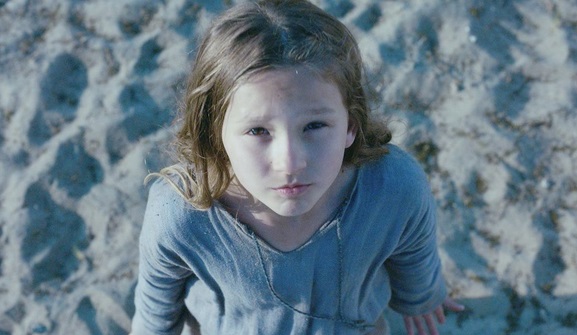 Jeannette: The Childhood of Joan of Arc (Kimstim Films): The combination of Joan of Arc and French filmmaker Bruno Dummond, who's known for such dour and brutal spiritual inquiries as "Humanite," would seem to promise a heavy time at the movies. So it's doubly surprising that the resulting film is an exhilarating musical studded with knockabout comedy. Following the French icon in her early years as a young shepherdess (played by Lise Leplat Prudhomme and Jeanne Voisin), it charts the little girl's shifts in conscience as she prepares to embark on a mission for God and nation. That her thoughts manifest themselves as head-banging songs is but one of the surprises in store. Certainly a unique take on the venerable heroine, Dummond's film is at once playful and passionate. With subtitles.

Netflix Tip: An iconoclastic humanist in both his native Czechoslovakia and in Hollywood, Oscar-winning director Milos Forman (1932-2018) crafted daring films for decades. So check out Netflix for some of his best movies, which include "The Firemen's Ball" (1967), "One Flew Over the Cuckoo's Nest" (1975), "Ragtime" (1981), "Amadeus" (1984) and "The People vs. Larry Flynt" (1996).
On DVD: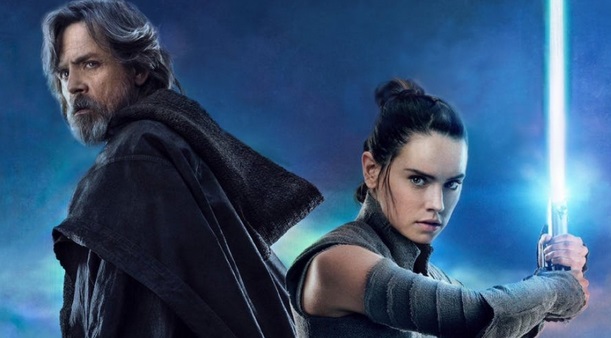 Star Wars: The Last Jedi (The Walt Disney Studios): The "Star Wars" franchise takes quite an intriguing turn in the bold and terrific latest chapter, which picks up where "The Force Awakens" left off. When last seen, tough and rebellious Rey (Daisy Ridley) had tracked down Luke Skywalker (Mark Hamill) to get him to join the Resistance's struggle against the sinister Kylo Ren (Adam Driver). Having long grown alienated from friends and events, the veteran Jedi must fight through his bitterness to see the Force's potential in the young heroine. Meanwhile, Princess Leia (Carrie Fisher) has her own hands full with Kylo's attacks. What makes this a first-rate entry in the wildly successful series is the visual creativity and emotional intensity that gifted director Rian Johnson ("Looper") brings to it, bridging nostalgia and risk.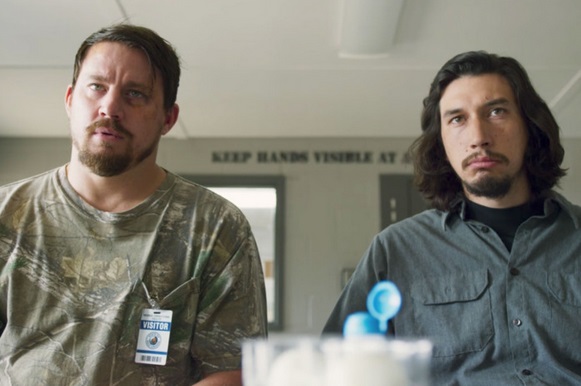 Logan Lucky (Filmination Entertainment): Having a few years ago announced his retirement from filmmaking, Oscar-winning director Steven Soderbergh ("Traffic") makes a most welcome return with this sly and breezy caper. The title refers to the Logans, a singularly luckless family of West Virginians hoping to score with a daring heist. Jimmy (Channing Tatum), brother Clyde (Adam Driver) and sister Mellie (Riley Keourgh) team up with a convicted demolition expert (Daniel Craig) to swipe the prize money at the local Nascar speedway competition. With a pesky FBI agent (Hillary Swank) on their trail, not to mention their own foibles, can the characters pull the job off? Happily back in "Ocean's 11" mode, Soderbergh and his high-spirited cast serve up an effortlessly smart and enjoyable melange of laughter and suspense.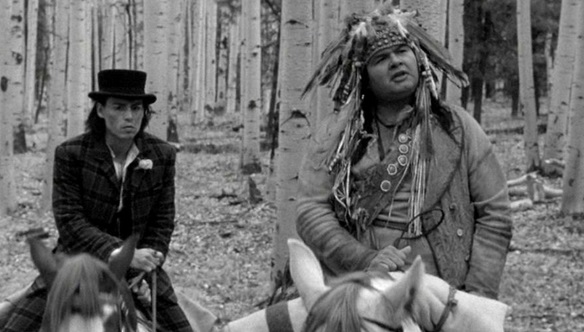 Dead Man (Criterion): One of American cinema's genuine independent mavericks, director Jim Jarmusch ("Stranger Than Paradise") reached an artistic peak with this remarkable 1995 sleeper, which blends Western tropes with a profound existentialism. Set in the Old West, the story follows a mild-mannered accountant named William Blake (Johnny Depp) who comes to a wild town and swiftly finds himself on the run from the law. Helped by a surly Native American named Nobody (Gary Farmer), he embarks on a half-lyrical, half-scabrous journey that could purify his soul even as it might ultimately cost him his life. Originally cut against his wishes, the film has become one of Jarmush's greatest achievements, turning the frontier into an unforgettable acid trip. With a cast that encompasses everyone from classic tough-guy Robert Mitchum to punk rocker Iggy Pop.
[headlines]
--------------------------------------------------------------
Australian Cattle Dog/Mix
Scottsdale, Arizona Adopt-a-Dog
Arrow
#38165830
Female
Age: 1 year, 1 month
Size: Large
Color: Black/White
Spayed
Housetrained: Unknown
Site: Foothills Animal Rescue
Location: Foster
Intake Date: 3/28/2018
Adoption Price: $175
"I have a gentle manner, a serious face and lots of love to give to my favorite people. I have been with a wonderful family before but something happened and they could not take care of me. I was so sad when I first came to the shelter but everyone has tried really hard to cheer me up. Sometimes when they throw a toy/ball in the play yard, I pretend that I am going to get it, but I just end up going to the next volunteer to get more pets. Overall I am just a gentle teddy bear that wants to go for a walk, sit out in the sun and when I get hot, lay down on the cool tile floor. Hope you want a gentle soul like mine. By the way since I am a big dog, it would be great to meet any other dog(s) that already live with you. I can be very selective with other dogs, especially big ones."
Foothills Animal Rescue
Brynne Smith Memorial Campus
10197 East Bell Road
Scottsdale, AZ 85260
480.488.9890
http://www.foothillsanimal.org/contact-us/
Tuesday - Sunday 11 to 5
Adopt a Pet
http://www.adoptapet.com/
[headlines]
--------------------------------------------------------------
deBanked Broker Fair, May 14, 2018
The William Vale, Brooklyn, New York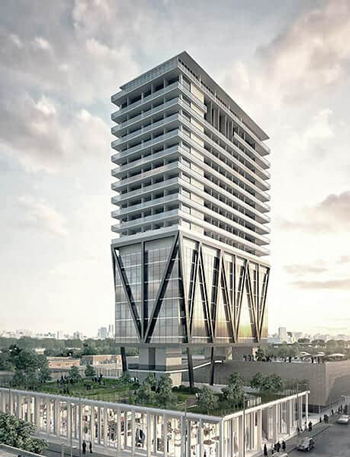 The William Vale Hotel
11 N. 12th Street, Brooklyn
Williamsburg
deBanked President and Chief Editor Sean Murray says, "Broker Fair 2018 will be the single largest gathering of MCA and business loan brokers to-date. During this exclusive one-day event, brokers, lenders, funders and service providers alike can expect education, inspiration and opportunities to connect and grow their business. There will be something for everyone at this industry's first-of-its-kind uniquely curated event."
"If you work in non-bank business finance, this is the one event of the year you simply cannot miss."
Companies still wishing to become a sponsor of Broker Fair 2018 have until Friday, April 6th to do so. After that, no additional sponsors will be accepted.
The coming May 14th conference in Brooklyn, NY has already sold out of funder/lender and general admission level tickets. Only ISOs, brokers and those employed by them can continue to register!
Broker access to the conference is open for $399. https://brokerfair.org/pages/register/
Featured Speakers (plus Fair information): https://brokerfair.org/pages/speaker-grid/
Afterwards, all attendees are invited to network upstairs at Westlight sponsored by RapidAdvance, while enjoying free food and drinks. Westlight offers full views of the Manhattan skyline from Brooklyn's William Vale.
[headlines]
--------------------------------------------------------------
News Briefs----

Marlin Reports $6.2 Million Net Income First Quarter
Hilzinger Claims "Marlin is off to a good start in 2018"
https://seekingalpha.com/pr/17152403-marlin-business-services-corp-reports-first-quarter-2018-earnings-declares-cash-dividend-0_14
Square Funded $339 Million to SMBs in Q1
made over 50,000 business loans
https://debanked.com/2018/05/square-funded-339m-to-smbs-in-q1/
The Silicon Valley-based granddaddy of robo-advisers
to be bought in $3 billion deal
https://www.bizjournals.com/sanjose/news/2018/05/01/financial-engines-acquisition-hellman-friedman.html
Tap into Tech to Make Your Business a Market Leader
By Jeremy Brown, Founder/Former CEO of Rapid Advance
http://www.leasingnews.org/PDF/CompetitionTechnology2018.pdf
Apple says it will buy back $100 billion in stock
"It's nothing but a manipulation of the stock market"
https://www.sfgate.com/business/article/Apple-Says-It-Will-Buy-Back-100-Billion-in-Stock-12880203.php
In Chicago, a dozen years post-bust,
only 1 in 8 area ZIPs are back above water
http://www.chicagobusiness.com/realestate/20180503/CRED0701/180509934/home-prices-havent-recovered-in-most-chicago-zip-codes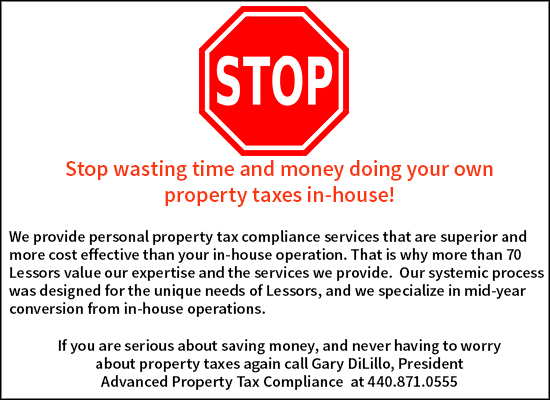 [headlines]
--------------------------------------------------------------

You May Have Missed---
10 startups that became worth billions in less than 3 years
http://www.businessinsider.com/fastest-startups-to-became-unicorns-by-crossing-1-billion-valuation-list-2018-4
[headlines]
--------------------------------------------------------------
Baseball
Three Run Homers, or, Rupert Brooke Celebrates Baseball
I think that I shall never see
A poem lovely as a three
Run homer when the team is pressed
Against the wall and quite distressed,
A homer that may at evening scare
A nighthawk circling in the air,
Or, 'neath the arc lights blazing bright,
Restore the score and set things right,
Rescue the pitcher and save the game,
And set the home team crowd aflame:
Poems are made by fools like me,
But only heroes knock in three.
[headlines]
--------------------------------------------------------------

Sports Briefs---
Reuben Foster's girlfriend says 49ers linebacker
didn't injure her Submits Video of Fight with Girl
http://www.sacbee.com/sports/nfl/san-francisco-49ers/article209852989.html#emlnl=SportsBreakingNewsAlert
Cowboys' Jason Witten Retires to Join 'Monday Night Football'
https://www.nytimes.com/2018/05/03/sports/football/jason-witten-retires-dallas-cowboys.html
Falcons QB Matt Ryan to get $100 million guaranteed
http://www.espn.com/nfl/story/_/id/23396049/matt-ryan-gets-extension-atlanta-falcons-earning-30m-per-year
[headlines]
--------------------------------------------------------------


California Nuts Briefs---
California Today: A Tech Company Wades Into Housing Politics
https://www.nytimes.com/2018/05/03/us/california-today-stripe-yimby-housing.html?em_pos=large&emc=edit_ca_20180503&nl=california-today&nlid=31282772edit_ca_20180503&ref=img&te=1
You need to earn nearly $50 per hour to afford
median rent in many parts of the San Francisco Bay Area
https://www.sfgate.com/expensive-san-francisco/article/San-Francisco-rent-wages-median-Oakland-Alameda-12879211.php
Huntley Paton Stepping Down As SDBJ Publisher
http://sdbj.com/news/2018/may/03/huntley-paton-stepping-down-sdbj-publisher/
Sonoma County contractor taps SBA, Intuit,
insurance funds to rebuild business after the fires
http://www.northbaybusinessjournal.com/northbay/sonomacounty/8283128-181/chris-rhodes-construction-sonoma-wildfire-sba
BART to San Jose: Sharks sue over downtown extension
https://www.mercurynews.com/2018/05/03/bart-to-san-jose-sharks-sue-over-downtown-extension/
[headlines]
--------------------------------------------------------------



"Gimme that Wine"

http://www.youtube.com/watch?v=EJnQoi8DSE8
Rain and rain and rain in Bordeaux causes problems
https://www.bkwine.com/news/rain-rain-rain-bordeaux-causes-problems/
The Vineyard Where Retired French Soldiers Make Wine
https://www.atlasobscura.com/articles/french-foreign-legion-wine
Bud Breal Occuring Across Northwest
https://www.winesandvines.com/news/article/198601/Bud-Break-Occurring-Across-Northwest
Cline Family Cellars Updates Ancient Vines Collection
with an Elegant New Look
https://www.winebusiness.com/newReleases/?go=getArticle&dataid=198478
2018 New Zealand vintage report
https://www.therealreview.com/2018/05/02/2018-new-zealand-vintage-report/
Wine Prices by vintage
http://www.winezap.com
http://www.wine-searcher.com/
US/International Wine Events
http://www.localwineevents.com/
Leasing News Wine & Spirits Page
http://two.leasingnews.org/Recommendations/wnensprts.htm

[headlines]
----------------------------------------------------------------
This Day in History
1493 - Spanish Pope Alexander VI divided the land they called "America" between Spain and Portugal (it was basically the Caribbean Islands).
1494 - Christopher Columbus discovered Jamaica. The Arawak Indians were its first inhabitants. This was his second journey. On his first, he basically discovered Cuba, and on his third, Trinidad, and on his fifth trip, 1502-1504, Martinique, exploring the coasts of Nicaragua, Costa Rica, and Panama. He brought a lot of slaves back to Spain, his main find in the islands.
1626 - Dutch colonist Peter Minuit arrived on the wooded island of Manhattan in present-day New York. He later bought Manhattan for $24, but from a tribe in Brooklyn, almost like buying the Brooklyn Bridge. The story has been repeated so many times school children believe the borough was bought for beads. Ironically, the Dutch had already established the town of New Amsterdam at the southern end of the island. The American Indians had no comprehension of land ownership. Shortly thereafter, most of them were wiped out by small pox, influenza, and a host of diseases brought from Europe, against which they had no immunity.
(lower half: http://memory.loc.gov/ammem/today/may04.html )
1715 – The first folding umbrella debuted in France.
1746 - The Moravians in Pennsylvania established the Moravian Women's Seminary at Bethlehem. It was the first educational institution of its kind established by the "Unitas Fratrum" in (colonial) America.
1776 - Rhode Island declared its freedom from England, two months before the Declaration of Independence was adopted.
1780 - American Academy of Arts & Science founded
1796 - Birthday of Horace Mann (d. 1859) at Franklin, MA. American educator, author, public servant, known as the "father of public education in the US". Founder of Westfield (MA) State College and editor of the influential Common School Journal. Historian Ellwood P. Cubberley asserted: "No one did more than he to establish in the minds of the American people the conception that education should be universal, non-sectarian, free, and that its aims should be social efficiency, civic virtue, and character, rather than mere learning or the advancement of sectarian ends."
1805 - Henry C Overing bought 80 acres of Throggs Neck in The Bronx.
1846 – Michigan outlawed the death penalty.
1850 - A second Great San Francisco Fire broke out in the United States Exchange, a saloon and gambling house. The fire burned 300 building s and caused $4,000,000 damage. At about 4:00 AM, a suspicious fire erupted in a building on the east side of the United States Exchange, a drinking and gambling house built where Dennison's Exchange once stood. Before 11:00 AM, the conflagration consumed the block between Kearny, Clay, Washington, and Jackson. Again, dynamite and rope saved the city from complete destruction. With ashes still hot and smoking, the first evidence of arson was found. Within ten days San Franciscans had rebuilt half of their Phoenix City.
http://www.sffiremuseum.org/history/fires.html
It is interesting that on the same date, one year later, the 5th Great Fire almost destroyed San Francisco. The entire business district was destroyed in 10 hours, engulfing 18 Blocks and 2,000 buildings.
The 1906 Great Earthquake was not the cause of the major damage. It was the fire that was created by the quake that devastated the city.
http://www.sfmuseum.org/hist5/5-51fire.html
1861 – At Gretna, LA, one of the first guns of the Confederate Navy was cast.
1863 – A defeated Union Army withdraws from the Battle of Chancellorsville.
1864 - General Grant's Army of the Potomac attacks at Rappahannock, crosses the Rapidan and begins his duel with Robert E Lee.
http://lcweb2.loc.gov/cgibin/query/r?pp/cwp:@field(NUMBER
+@band(cwpb+01175))
http://www.civilwar-va.com/virginia/va-central/1864tour.html
1864 - Over the objections of President Lincoln, the House of Representatives passed the Wade-Davis Reconstruction bill, containing stiff punitive measures against the South that, if put into law, would have destroyed Lincoln's more moderate reconstruction aims. The bill was also adamantly opposed by Radical Republicans, led by Thaddeus Stevens, for whom it was insufficiently severe in its treatment of the Southern rebels. Lincoln eventually killed the bill by using the pocket veto. When Andrew Johnson became President, following Lincoln's assassination, he basically abandoned all Lincoln's reconstruction plans and set up to punish the South.
1869 – The Cincinnati Red Stockings, the first all-professional baseball team, started their first regular season with a 45 - 9 victory over the Great Westerns of Cincinnati.
1871 – History recorded the first baseball game of the National Association of Baseball Players. Ft Wayne 2, Cleveland 0 as Deacon Jim White got the first hit, a double.
1886 - Chichester Bell and Charles Tainter received a US patent for the Graphophone. This invention replaced Thomas Edison's phonograph, and featured wax-coated cylinders. These were considered an improvement over the phonograph's tinfoil cylinders, which had been delicate and difficult to remove.
1891 - The first hospital open to all races as a matter of policy was the Provident Hospital, Chicago, Ill. Although primarily for African-Americans, there was no racial barrier to the admission of patients or staff appointments of physicians. Dr. Frank Billings was chief consulting physician. Dr. Christian Fenger, chief consulting surgeon; and Drs. Ralph N. Isham and Daniel Hall Williams, attending surgeons. A nursing school, the Provident Hospital Training School Association, was connected with the hospital.
1893 - Cowboy Bob Pickett invented bulldogging
1894 - Bird Day was observed for the first time. Bird Day is a holiday established by Oil City, PA school superintendent Charles Babcock. It was the first holiday in the United States dedicated to the celebration of birds. Babcock intended it to advance bird conservation as a moral value
http://memory.loc.gov/ammem/today/may04.html
1896 - Labor union unrest at Chicago led to violence when a crowd of unemployed men tried to enter the McCormick Reaper Works, where a strike was underway. Although no one was killed, anarchist groups called a mass meeting in Haymarket Square to avenge the "massacre". When the police advanced on the demonstrators, a bomb was thrown and several policemen were killed. Four leaders of the demonstration were hanged and another committed suicide in jail. Three others were given jail terms. The case aroused considerable controversy around the world.
1904 – The US began construction of the Panama Canal.
1905 - Honky Tonk singer Al Dexter (d. 1984) was born in Jacksonville, Texas. He perfected his style in the oil-boom dance halls of East Texas. And he recorded one of the first songs to have the word "honky tonk" in its title, "Honky Tonk Blues." Dexter is best known as the composer of the wartime hit, "Pistol Packin' Mama."
1907 - Mary Agness Hallaren (d. 2005) was born in Lowell, MA. U.S. military commander with the rank of captain, she commanded the first WAC battalion of women to go overseas in World War II. She became director of the WACS in May, 1947. On June 12, 1948 when the Armed Services Integration Act went into effect and the WACS became a component of the Regular Army, Col. Hallaren became the first woman to receive a commission in the Regular Army. She retired from the Army in 1960 and, in 1965, she became director of the Women in Community Service division of the U.S. Labor Department.
1909 - Tel Aviv founded. In 1910, the suburb was named Tel Aviv after Nahum Sokolow's translation of "Altneuland," Herzl's fictional depiction of the Jewish State.
http://www.wzo.org.il/home/dev/ta1.htm
http://www.wzo.org.il/home/aliyah/aliya2b.htm
http://alpha.furman.edu/~mcknight/cr9.htm
http://www.ddtravel-acc.com/tel.htm
1910 - Congress required every passenger ship or other ships carrying 50 persons or more, leaving any port of United States, to be equipped with a radio (powerful enough to transmit to a 100-mile radius) and a qualified operator.
1917 – Arabs sacked Tel Aviv.
1918 – The Yankees set a Major League record with 8 sacrifice bunts on the way to defeating Babe Ruth and the Red Sox, 5-4.
1919 – In the first legal Sunday baseball game in NYC, the Phillies beat the Giants 4-3 before a crowd of 35,000 at the Polo Grounds. During the nineteenth and early twentieth centuries, it was considered offensive to work on Sunday, which was expected to be a day of worship and rest. In 1794, the Pennsylvania Assembly restricted activities on Sunday by passing what they called "an Act for the prevention of vice and immorality, and of unlawful gaming, and to restrain disorderly sports and dissipation." In 1902, Sunday baseball games were legalized in Chicago, St. Louis and Cincinnati. In 1917, the New York Giants and Cincinnati Red Legs played the first Sunday game ever at the Polo Grounds in NYC. However, after the game both managers, John McGraw and Christy Mathewson, were arrested for violating the blue laws. Judge McQuade found them not guilty. The following year, Sunday baseball was legalized in Cleveland, Washington, D.C., and Detroit. One year after that, New York legalized baseball games on Sunday, and the New York and Brooklyn teams were allowed to have home games on Sunday.
1923 – New York revoked Prohibition
1925 – The League of Nations conferred on arms control and poison gas usage
1926 – Drummer Sonny Payne (d. 1979) birthday, New York City. Best known for "Atomic Bomb" Basie album.
http://www.angelfire.com/mac/keepitlive/drummers/Payne/payne.htm
http://www.artistdirect.com/music/artist/bio/0,,477721,00.html?artist=
Sonny+Payne
1928 - Canadian jazz trumpet player, "screamer," Maynard Ferguson (d. 2006) was born in Montreal. He went to the US at the age of 20, playing in the big bands of Boyd Raeburn, Jimmy Dorsey, Charlie Barnett and Stan Kenton. Ferguson won the Down Beat magazine readers' poll for trumpet in 1950, '51 and '52. He later formed his own big band, which in the 1970's turned in a jazz-rock direction. Ferguson's recording of "Gonna Fly Now," the theme from "Rocky," was a major hit single in 1977.
http://www.gr8music.com/Ferguson%2C_Maynard/mf-bio.html
http://www.maynard.ferguson.net/
http://www.super8filmmaking.com/maynard/maynard.htm
1929 - Birthday of Audrey Hepburn (d. 1993), born Audrey Kathleen van Heemstra Ruston near Brussels, Belgium. Her first major movie role in "Roman Holiday" (1953) won her an Academy Award as Best Actress. She made 26 movies during her career and received four additional Oscar nominations. During the latter years of her life, Hepburn served as spokesperson for the United Nations Children's Fund, traveling worldwide raising money for the organization. Even when dying of cancer, she traded ceaselessly in Third World countries, always for the children, never stinting, giving everything she had. Answering a reporter's question about why she worked so hard for UNICEF, she answered simply, "I do not want to see mothers and fathers digging graves for their children." One can only guess that she saw too much of that when as a girl she was accidentally trapped in Holland during World War II. She suffered extreme hardships during the war and several of her relatives and friends were executed by the Nazis. She acted as a courier for the underground. She even had to eat tulip bulbs when food supplies ran out or they were confiscated by the Germans just before the Allied troops freed the Netherlands.
1929 – Lou Gehrig hit three consecutive HRs as the Yanks beat the Tigers, 11-9.
1932 - Public Enemy Number One, Al Capone, was jailed in the Atlanta Penitentiary for tax evasion.
1937 - Bassist Ron Carter birthday, Ferndale, MI
http://www.roncarter.net/officialSite.html
http://www.vh1.com/artists/az/carter_ron/bio.jhtml
1937 – Dick Dale born Richard Anthony Monsour in Boston. Known as The King of the Surf Guitar, he pioneered the surf music style, drawing on Eastern musical scales and experimenting with reverberation. He worked closely with Fender to produce custom made amplifiers, including the first-ever 100-watt guitar amplifier. He pushed the limits of electric amplification technology, helping to develop new equipment that was capable of producing distorted, "thick, clearly defined tones" at "previously undreamed-of volumes." The "breakneck speed of his single-note staccato picking technique" as well as his showmanship with the guitar is considered a precursor to heavy metal, influencing guitarists such as Jimi Hendrix and Eddie Van Halen.
1939 - In his first-ever AB in Detroit, Boston Red Sox rookie Ted Williams became the first player to hit a home run which totally clears the right field seats at Briggs Stadium.
1940 - Duke Ellington bad records "Cotton Tail," "Don't Get Around Much Anymore" for Victor.
1941 – Birthday of writer George Will, Champaign, IL. Will writes regular columns for The Washington Post and provides commentary for NBC News and MSNBC. In 1986, The Wall Street Journal called him "perhaps the most powerful journalist in America", in a league with Walter Lippmann (1889–1974). His numerous awards include the Pulitzer Prize for commentary in 1977.
1942 - *POWERS, JOHN JAMES, Medal of Honor
Rank and organization: Lieutenant, U.S. Navy. Born: 13 July 1912, New York City, N.Y. Accredited to: New York. Other Navy award: Air Medal with 1 gold star. Citation: For distinguished and conspicuous gallantry and intrepidity at the risk of his life above and beyond the call of duty, while pilot of an airplane of Bombing Squadron 5, Lt. Powers participated, with his squadron, in 5 engagements with Japanese forces in the Coral Sea area and adjacent waters during the period 4 to 8 May 1942. Three attacks were made on enemy objectives at or near Tulagi on 4 May. In these attacks he scored a direct hit which instantly demolished a large enemy gunboat or destroyer and is credited with 2 close misses, 1 of which severely damaged a large aircraft tender, the other damaging a 20,000-ton transport. He fearlessly strafed a gunboat, firing all his ammunition into it amid intense antiaircraft fire. This gunboat was then observed to be leaving a heavy oil slick in its wake and later was seen beached on a nearby island. On 7 May, an attack was launched against an enemy airplane carrier and other units of the enemy's invasion force. He fearlessly led his attack section of 3 Douglas Dauntless dive bombers, to attack the carrier. On this occasion he dived in the face of heavy antiaircraft fire, to an altitude well below the safety altitude, at the risk of his life and almost certain damage to his own plane, in order that he might positively obtain a hit in a vital part of the ship, which would insure her complete destruction. This bomb hit was noted by many pilots and observers to cause a tremendous explosion engulfing the ship in a mass of flame, smoke, and debris. The ship sank soon after. That evening, in his capacity as Squadron Gunnery Officer, Lt. Powers gave a lecture to the squadron on point-of-aim and diving technique. During this discourse he advocated low release point in order to insure greater accuracy; yet he stressed the danger not only from enemy fire and the resultant low pull-out, but from own bomb blast and bomb fragments. Thus his low-dive bombing attacks were deliberate and premeditated, since he well knew and realized the dangers of such tactics, but went far beyond the call of duty in order to further the cause which he knew to be right. The next morning, 8 May, as the pilots of the attack group left the ready room to man planes, his indomitable spirit and leadership were well expressed in his own words, "Remember the folks back home are counting on us. 1 am going to get a hit if 1 have to lay it on their flight deck.'' He led his section of dive bombers down to the target from an altitude of 18,000 feet, through a wall of bursting antiaircraft shells and into the face of enemy fighter planes. Again, completely disregarding the safety altitude and without fear or concern for his safety, Lt. Powers courageously pressed home his attack, almost to the very deck of an enemy carrier and did not release his bomb until he was sure of a direct hit. He was last seen attempting recovery from his dive at the extremely low altitude of 200 feet, and amid a terrific barrage of shell and bomb fragments, smoke, flame and debris from the stricken vessel.
1942 – The Battle of Coral Sea begins in the Pacific. This was the first sea battle fought solely in the air, between Japanese, US and Australian navies and air forces.
1945 – German Adm. Donitz sends envoys to the headquarters of Field Marshal Montgomery, at Luneburg Heath, and they sign an agreement, at 1820 hrs., for the surrender of German forces in Holland, Denmark and northern Germany. The Germans also agree to the Allied demand that German submarines should be surrendered rather than scuttled -- in the German naval tradition. The surrender becomes effective on May 5th. Meanwhile, in continuing fighting to the south, Salzburg is captured by American forces. Other units push into Czechoslovakia toward Pilsen. German forces conduct rearguard actions, in northern Germany, in Czechoslovakia and Austria, as the bulk of the German forces attempt to disengage and reach the Anglo-American lines.
1948 - Twenty-five-year-old Norman Mailer's first novel, "The Naked and the Dead," is published. The book, which closely chronicles the lives of 13 soldiers stationed in the Pacific, presents a fictional story with precise, journalistic detail.
1951 - The U.S. Senate unanimously passed a bill to raise the maximum strength of the Marine Corps to 400,000 -- double its strength at the time. The bill also made the Commandant of the Marine Corps a consultant to the Joint Chiefs of Staff.
1956 - Top Hits
"Heartbreak Hotel/I Was the One" - Elvis Presley
"Moonglow and Theme from 'Picnic'" - Morris Stoloff
"Standing on the Corner" - The Four Lads
"Blue Suede Shoes" - Carl Perkins
1956 - Gene Vincent and his group, The Blue Caps, recorded "Be-Bop-A Lula" for Capitol Records in Los Angeles. Interesting note: Vincent had written the tune only three days before he auditioned in a record company talent search that won him first place. The record was rush-released just two days later and became a rock and roll classic. Vincent recorded two other charted songs in 1957 and 1958: "Lotta Lovin'" and "Dance to the Bop."
1957 - "The Alan Freed Show" debuted on ABC-TV. The legendary disc jockey's rock 'n' roll variety show was cancelled some months later after black teenage singer Frankie Lymon was shown dancing with a white girl.
1959 - The first Grammy Awards were presented by the National Academy of Recording Arts and Sciences. Record of the year and song of the year was "Nel Blu Dipinto Di Blu" - better known as "Volare" - by Domenico Modugno. Henry Mancini won the Album of the Year award for "The Music from Peter Gunn" and the Kingston Trio won the first country Grammy for "Tom Dooley."
1960 - The birth control pill was approved by the FDA in the U.S. It was developed at the Worcester Center for Experimental Biology. The work was financed by Katherine McCormick who gave the center $150,000 a year from 1953 on to develop an oral contraceptive. McCormick was the second woman graduate of M.I.T. She married into the McCormick family and took over the International Harvester business when her husband became hopelessly insane.
1961 - Militant students joined James Farmer of the Congress of Racial Equality (CORE) to conduct "freedom rides" on public transportation from Washington, DC, across the Deep South to New Orleans. The trips were intended to test Supreme Court decisions and Interstate Commerce Commission regulations prohibiting discrimination in interstate travel. In several places, riders were brutally beaten by local people and policemen. On May 14, members of the Ku Klux Klan attacked the Freedom Riders in Birmingham, Alabama while local police watched. In Mississippi, Freedom Riders were jailed. They never made it to New Orleans. The rides were patterned after a similar challenge to segregation, the 1947 Journey of Reconciliation, which tested the US Supreme Court's June 3, 1946 ban against segregation in interstate bus travel.
1963 - Andy Williams's album, "Days of Wine and Roses", hit the Number 1 spot on the LP pop chart, and stayed there for 16 weeks.
1963 - The Beach Boys "Surfin U.S.A." LP debuts on the charts.
1964 - Top Hits
"Can't Buy Me Love" - The Beatles
"Hello Dolly!" - Louis Armstrong
"Bits and Pieces" - The Dave Clark Five
"My Heart Skips a Beat" - Buck Owens
1964 - "Another World," created by lrna Phillips and sponsored by P&G, this soap was set in fictional Bay City. It was the first soap to air for a full hour and the first to beget two spin-offs ("Somerset" and "Texas"). Charles Durning, Ted Shackelford, Eric Roberts, Ray Liotta, Kyra Sedgwick, Faith Ford, Morgan Freeman, Jackëe Harry, Victoria Wyndham and Valarie Pettiford are some of its well-known alums. The show was cancelled in 1999 and the last episode aired June 25, 1999.
1964 - The Beatles set a "Billboard" magazine Top 100 chart all-time record when, today, all five of the top songs were by the British rock group. The Beatles also had the number one album with "Meet the Beatles", the top album from February 15 through May 2, when it was replaced by "The Beatles Second Album". During the first three months of 1964, it was estimated The Beatles accounted for 60 percent of the entire singles record business. The top five Beatles singles, setting the record, were: 1) "Can't Buy Me Love", 2) "Twist and Shout", 3) "She Loves You", 4) "I Want to Hold Your Hand", 5) "Please Please Me".
1964 - Ray Thomas and Mike Pinder formed an R&B group, the Moody Blues, named after Duke Ellington's "Mood Indigo".
1966 - Simon and Garfunkel's "I Am a Rock" enters the Hot 100. During its eleven week chart run, it will peak at #3.
1966 - Del Shannon enters the Billboard Hot 100 for the 16th time with "The Big Hurt", which will stall at #94.
1966 - The Mamas and Papas hit #1 in the US with "Monday, Monday", a song that the group would later admit that they didn't really like.
1966 – SF Giants' CF Willie Mays established a new National League career HR record when he hit his 512th, surpassing the total of former NY Giants great Mel Ott. Mays' blast against Claude Osteen put him fourth on the all-time list. Mays retired with the second highest total, 660, behind only Babe Ruth at the time.
1967 - The Turtles receive their first of two Gold singles for their recent #1 Pop hit, "Happy Together". Their second Gold single will come later for "She'd Rather Be with Me".
1968 - FOURNET, DOUGLAS B., Medal of Honor
Rank and organization: First Lieutenant, U.S. Army, Company B, 1st Battalion, 7th Cavalry, 1st Cavalry Division (Airmobile). Place and date: A Shau Valley, Republic of Vietnam, 4 May 1968. Entered service at: New Orleans, La. Born: 7 May 1943, Lake Charles, La. Citation: For conspicuous gallantry and intrepidity in action at the risk of his life above and beyond the call of duty. 1st Lt. Fournet, Infantry, distinguished himself in action while serving as rifle platoon leader of the 2d Platoon, Company B. While advancing uphill against fortified enemy positions in the A Shau Valley, the platoon encountered intense sniper fire, making movement very difficult. The right flank man suddenly discovered an enemy claymore mine covering the route of advance and shouted a warning to his comrades. Realizing that the enemy would also be alerted, 1st Lt. Fournet ordered his men to take cover and ran uphill toward the mine, drawing a sheath knife as he approached it. With complete disregard for his safety and realizing the imminent danger to members of his command, he used his body as a shield in front of the mine as he attempted to slash the control wires leading from the enemy positions to the mine. As he reached for the wire the mine was detonated, killing him instantly. Five men nearest the mine were slightly wounded, but 1st Lt. Fournet's heroic and unselfish act spared his men of serious injury or death. His gallantry and willing self-sacrifice are in keeping with the highest traditions of the military service and reflect great credit upon himself, his unit, and the U.S. Army.
1968 - Top British model Twiggy saw a performance by an 18 year old Welsh singer named Mary Hopkin and immediately recommended her to Paul McCartney as a possible addition to the Apple Records roster. Six months later, Hopkin's first record, "Those Were the Days", was sitting behind "Hey Jude" in the number 2 position.
1970 - Still fresh in the minds of students who were attending college during this time are four students - Allison Krause, 19; Sandra Lee Scheuer, 20; Jeffrey Glenn Miller, 20; and William K. Schroeder, 19 – who were killed by the Ohio National Guard during demonstrations against the Vietnam War at Kent State University in Ohio. After seeing the photos later that week in Life magazine, Neil Young immediately writes the song "Ohio," which Crosby, Stills, Nash and Young will record the next day.
1972 - Top Hits
"The First Time Ever I Saw Your Face" - Roberta Flack
"I Gotcha" - Joe Tex
"Betcha By Golly, Wow" - The Stylistics
"Chantilly Lace" - Jerry Lee Lewis
1973 - Led Zeppelin open their 1973 U.S. tour, which is billed as the "biggest and most profitable rock & roll tour in the history of the United States." A group spokesman predicts the group will gross over $3 million.
1974 - The first skyscraper higher than 1,400 feet in height was the 110-story Sears Building of Sears, Roebuck and Company, measuring 1,454 feet high located on Jackson Boulevard between Adams and Franklin streets in Chicago.
http://www.sears-tower.com/index.html
http://www.the-skydeck.com/homeDefault.htm
1975 - Baseball's One Millionth Run. Bob Watson of the Houston Astros raced around the bases on Milt May's home run against the San Francisco Giants and crossed the plate with what was declared to be the one millionth run scored in major league baseball history. Watson's hustle paid off. Davey Concepcion of the Cincinnati Reds scored another run in a different game in a different city seconds later.
1976 - The Illinois Legislature declares today as Rick Monday Day because of his patriotic gesture of saving the American flag from being burned in Los Angeles by two fans in center field in Dodger Stadium. He was playing CF for the visiting Chicago Cubs at Dodger Stadium, when two protestors ran into the outfield and tried to set fire to an American flag. Monday dashed over and grabbed the flag to thunderous cheers. He handed the flag to Los Angeles pitcher Doug Rau, and the ballpark police officers arrested the two intruders.
1976 - KISS performs their first concert in their hometown of New York City.
1978 - Jefferson Starship receives a platinum record for what will be their last LP with Grace Slick and Marty Balin. Just a few weeks later, both are gone and the band has to be revamped.
1980 - Top Hits
"Call Me" - Blondie
"Ride like the Wind" - Christopher Cross
"Lost in Love" - Air Supply
"Are You on the Road to Lovin' Me Again" - Debby Boone
1980 - An acoustic performance by the East Los Angeles band Los Lobos brought a hostile response from an Olympic Auditorium audience who came to hear Punk music. Opening for Public Image Ltd, the group was bombarded with bottles and other debris. It would take seven more years for the band to crack the Hot 100 with a couple of Richie Valens songs, "La Bamba" (#1) and "Come On, Let's Go" (#21).
1988 - Top Hits
"Where Do Broken Hearts Go" - Whitney Houston
"Wishing Well" - Terence Trent D'Arby
"Angel" - Aerosmith
"It's Such a Small World" - Rodney Crowell & Rosanne Cash
1989 - Col. Oliver North was found guilty in the investigations into the Iran-Contra affair.
1989 – Golfer Rory McIlroy was born in Holywood, Northern Ireland. He was #1 in the Official World Golf Ranking for 95 weeks. He is a four-time major champion, winning the 2011 US Open, (setting a tournament record score of −16), 2012 PGA Championship (with a tournament record margin of victory (8 strokes), 2104 Open Championship, and 2014 PGA Championship. Along with Nicklaus, Woods and Spieth, he is one of four players to win three majors by the age of 25.
1991 - Indians' first baseman Chris James establishes the club record for RBIs by driving in nine runs with a pair of homers and two singles, helping Cleveland to crush the A's, 20-6.
1994 - Top Hits
"The Sign" - Ace of Base
"Bump N Grind" - R. Kelly
"The Most Beautiful Girl in the World" - The Artist
"Return to Innocence" - Enigma
1995- Twenty-five years after the Kent State Massacre, Peter, Paul, and Mary played a commemorative concert at the university, performing Dylan's "Blowin' In The Wind."
1998 - The Clinton administration invoked sanctions against North Korea and Pakistan for a secret 1997 missile deal. Pakistan's military named the acquired missile, Ghauri, after a famous Muslim warrior who slew a Hindu emperor named Prithvi, the name of a Russian made Indian missile.
1998 - A federal judge in Sacramento gave "Unabomber" Ted Kaczynski four life sentences plus 30 years after Kaczynski accepted a plea agreement sparing him from the death penalty.
1999 - Top Hits
"Livin La Vida Loca" - Ricky Martin
"No Scrubs" - TLC
"Kiss Me" - Sixpence None the Richer
"Every Morning" - Sugar Ray
2006 - A federal judge sentenced Zacarias Moussaoui to life in prison for his role in the 9/11 terrorist attacks.
2007 – Greensburg, KS was almost completely destroyed by a 1.7 mi wide EF5 tornado. It was the first-ever tornado to be rated as such with the new Enhanced Fujita Scale.
2008 – Seth MacFarlane reached an agreement worth $100 million with Fox to keep "Family Guy" and "American Dad" on television until 2012, making MacFarlane the world's highest paid television writer.
2008 - Martha Reeves' home in Detroit was burglarized and one million dollars' worth of recording equipment stolen. In just a few hours, the perpetrator was caught while attempting to hock the merchandise for $400.
2010 - An auction at Christie's in New York set a record for the most expensive work of art sold at auction when Pablo Picasso's 'Nude, Green Leaves and Bust' sold for $106 million.
Stanley Cup Champions
1969 - Montreal Canadiens
-------------------------------------------------------------

SuDoku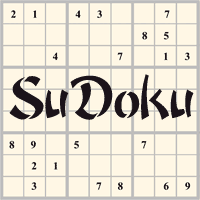 The object is to insert the numbers in the boxes to satisfy only one condition: each row, column and 3x3 box must contain the digits 1 through 9 exactly once. What could be simpler?
http://leasingnews.org/Soduku/soduko-main.htm
--------------------------------------------------------------

Daily Puzzle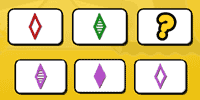 How to play:
http://www.setgame.com/set/puzzle_frame.htm
Refresh for current date:
http://www.setgame.com/set/puzzle_frame.htm
--------------------------------------------------------------


http://www.gasbuddy.com/
http://www.gasbuddy.com/GB_Map_Gas_Prices.aspx
http://www.gasbuddy.com/GB_Mobile_Instructions.aspx
--------------------------------------------------------------

Weather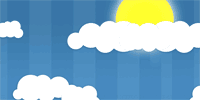 See USA map, click to specific area, no commercials
--------------------------------------------------------------

Traffic Live---
Real Time Traffic Information
You can save up to 20 different routes and check them out with one click,
or type in a new route to learn the traffic live
--------------------------------