Today's edition was delayed due to technical issues.
We apologize for the inconvenience.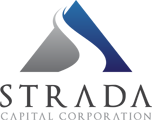 ---
STRADA Capital recently moved into its new facility and is hiring Top Sales Producers to work in our Equipment Financing and Working Capital Divisions.
High Level Performance, Collaborative Creativity, Integrity and Transparency define our Culture. The Company offers generous commission plans, industry leading support and benefits.
Email your resume to: SalesCareers@STRADAcapital.com

www.STRADAcapital.com
The Place where Professionals Prosper

Wednesday, October 22, 2014


Today's Equipment Leasing Headlines
1990--Pictures from the Past
Bruce Kropschot
Classified Ads---Executive Management
Great September for New Leasing Business
Leasing Executives Speak Out
New Hires---Promotions
in the Leasing Industry
Leasing Industry Ads---Help Wanted
Channel Partners Statistics
Average Commission per Deal $2,836
Chart: Social Network Users by Age
Businessinsider.com
Element Expands Senior Credit Facility to $1.6 billion
Amembal's Third Annual Operating Lease Conference
Istanbul, Turkey * November 18-21, 2014
Leasing Conferences in November
End of Year
Halloween Top Movies, Part One
by Fernando Croce, Leasing News Film Critic
Terrier/Mix
Naples, Florida Adopt-a-Dog
The History of Leasing---abridged--Four Parts
by Tom McCurnin and Christopher Menkin
News Briefs---
Mortgage rates continue downward trend this week
Jobless Claims in U.S. at 14-Year Low Over Past Month
Caterpillar Floats Like a Butterfly After Feeling Market's Sting
Sears to Close 100 Stores, Lay Off 5,500 employees
Arbiter sides with clients in 'dead' banker case
Why Costco Pays Its Retail Employees $20 An Hour
Tesla Model S — is it a car or an iPad?
Broker/Funder/Industry Lists | Features (writer's columns)
Top Ten Stories Chosen by Readers | Top Stories last six months
www.leasingcomplaints.com (Be Careful of Doing Business)
www.evergreenleasingnews.org
Leasing News Icon for Android Mobile Device

You May have Missed---
SparkPeople--Live Healthier and Longer
Poem
Sports Briefs---
California Nuts Brief---
"Gimme that Wine"
This Day in American History
SuDoku
Daily Puzzle
GasBuddy
Weather, USA or specific area
Traffic Live----

######## surrounding the article denotes it is a "press release" and was not written by Leasing News nor information verified, but from the source noted. When an article is signed by the writer, it is considered a "by line." It reflects the opinion and research of the writer.

Please send to a colleague and ask them to subscribe.
We are free! Advertising Funds for Our Support


[headlines]
--------------------------------------------------------------
1990--Pictures from the Past
Bruce Kropschot

Bruce Kropschot
Kropschot Financial Services
Philadelphia, Pennsylvania
TODAY


Senior Managing Director and
Merger & Acquisition Advisory Practice Leader –
The Alta Group
Naples, Florida
bkropschot@thealtagroup.com
Wednesday, it was announced he was the exclusive financial advisor to National Machine Tool Financial Corporation being acquired by First Midwest Bank, the principal operating subsidiary of First Midwest Bancorp, Inc., of Itasca, Illinois.
In the announcement by National Machine Tool Finance, its Executive Vice President Chris Chiappetta, commented: "I now understand why The Alta Group and Bruce Kropschot have such a great reputation in the M &A industry. The Alta Group was extremely helpful in negotiating specific terms of our recent company sale. Bruce Kropschot's in-depth knowledge and experience was vital to a smooth closing. Bruce and The Alta Group have been great consultants and a pleasure to deal with."
Bruce Kropschot has been active in the equipment leasing industry since 1972. In 1986, he founded Kropschot Financial Services, a firm he developed into the leading provider of merger and acquisition advisory services for equipment leasing companies. He started with the arrangement of the sale of Colonial Pacific Leasing from Roseburg Lumber to Pitney Bowes. In 2008, Kropschot Financial Services became a part of The Alta Group, a leading worldwide consulting firm for the leasing industry.
Bruce is one of the first asked to join the Leasing News Advisory Board and he has been active since September 6, 2000.


[headlines]
--------------------------------------------------------------
Classified Ads---Executive Management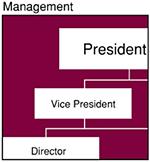 (These ads are "free" to those seeking employment
or looking to improve their position)
Tampa, FL
Executive leader accomplished in leasing operations, finance, sales and marketing seeking new opportunity. Capitalizes on strategic, ideation, communication and analytical strengths to identify opportunities, formulate solutions and articulate strategies that drive increased sales productivity, incremental revenue, operating expense reductions and customer acquisition and retention. Reg.Lindholm@gmail.com

Free Posting for those seeking employment in Leasing:
http://www.leasingnews.org/Classified/Jwanted/Jwanted-post.htm
All "free" categories "job wanted" ads:
http://www.leasingnews.org/Classified/Jwanted/Jwanted.htm
[headlines]
--------------------------------------------------------------
Great September for New Leasing Business
Leasing Executive Speak Out

(Chart: Leasing News)
The Equipment Leasing and Finance Association MFLI-25 reports new business in September was $9.4 billion, bringing the third quarter to a total of $24.4 billion. September was similar to June, which hit $9.0 billion, whereas July was $7.8 billion and August $7.2 billion.
MLFI-25 New Business Volume (Year Over Year Comparison)

click to make larger
(Chart: ELFA)

Richard A. Baccaro
Executive Vice President - Sales & Marketing
Ascentium Capital LLC
"September 2014 was a nice month for Ascentium Capital as volume was up more than 50% vs. September 2013.
"We are expecting a strong finish to the year in Q4 and if Congress can get their act together on Section 179 it would add additional fire power to a great year for everyone in the industry."

John Boettigheimer
President
Centra Leasing, Inc
"September numbers were excellent, but we did note a slowdown of activity in early October. I feel that this is a short lived slowdown since the workflow since mid-October has picked back up. You had a lot of headline grabbing news around late September and early October - ISIS, Ebola, etc... The American public tends to fixate on emotional issues for a few weeks but eventually these events can't hold their focus. In addition, the average American will now be saving about $600 per year on lower gas prices. That is like a huge tax break for every US consumer. That will eventually boost activity."

Christopher Enbom
CEO and Chairman,
Allegiant Partners Inc. dba
First Star Capital dba Clearview Financial
"We saw a slight slowdown in September with applications compared to September of 2013 when the stock market declined. However, the past couple weeks have been very strong again in terms of demand for financing.
"There is very intense rate pressure right now. Many banks and independents are in a difficult box – grow the portfolio, do not increase headcount, compete with low rates and increase profit all at the same time."

Dwight Galloway, CLP
Senior Vice-President, Broker Division
RLC Funding
"The comparison with June was on point, but we hope the following two months will be better than the June/July lag. Our September was strong which helped boost the stagnant summer results. We anticipate continued steady growth in the last quarter with production ahead of last year and any quarter this year. We are seeing well-established businesses replacing or upgrading their essential equipment, but very little attributable to lessees' actual growth or expansion."

William Henak
President and CEO
TCF Equipment Finance
"Continued growth in September quarter-end new business volume was both expected and encouraging based on the year-to-date momentum and historically strong performance for this period in the equipment finance sector. The decrease in portfolio delinquency levels back to the 1.0 percent level in September was a positive sign, yet the 1.3 percent spike in August was a good reminder that strong credit discipline remains important in this competitive environment as everyone looks to grow portfolios.
"Concern for the rest of the year remains due to the growing number of negative news headlines, volatile capital and equity markets, unresolved tax extender legislation, and the potential for Federal Reserve actions that may influence interest rates. All of these factors could negatively impact new business volume in the 4th quarter, which is historically strong. Despite these concerns, this year is expected to finish strong. Our industry has always been very resilient and found ways to turn uncertainty into opportunity."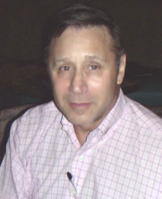 Alan Levine
President
Madison Capital
"Business in September continued strong and will surpass the prior 4 years same time period originations. Based on how we track leads, applications, and predictable closing percentages, we expect a strong 4th quarter. That is-barring any economic catastrophe. If the first 3 weeks of October is an indicator, this will be one of our best years for originations. Since we have been in business 40 years, our data is pretty good. I might add that the variety of transactions have been of particular interest and fun to explore and fund. These are exciting times."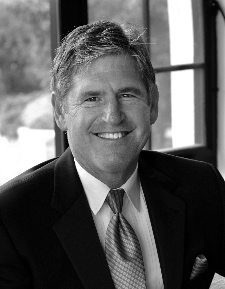 Paul Menzel, CLP
President, Financial Pacific
"Biz activity continues to increase at a nice clip. Still feel cautiousness with small businesses however."

Brad Peterson
Managing Member
Channel Partners, LLC
"September volume was up 23% over August and similar to July (our largest loan volume month ever). We feel very good about the 4th quarter based on the strength of the business flow month to date. According to a recently published Harvard Business School Working Paper, it's difficult for banks to approve loans of less than $250,000 for small businesses that typically have less than $2 million in annual revenues. There are almost 6 million small businesses in the U.S. and 68% of those looking for loans are asking for less than $250,000…those dynamics are driving our business."



William G. Sutton, CAE
ELFA President and CEO
"All MLFI-25 performance metrics for September indicate a favorable environment for business investment. Strong originations and solid portfolio performance, together with a slight uptick in hiring, all point to a robust equipment finance sector as we move into the final quarter of the year. We will keep our eye on these positive indicators as the U.S. economy continues to react to geopolitical events, a worrisome global economic outlook and volatile U.S. equity markets."
EFLA MLFI-25 Charts:
Aging of Receivables:


click to make larger
Average Losses (Charge-offs) as a % of net receivables
(Year Over Year Comparison)


click image to make larger

Credit Approval Ratios As % of all Decisions Submitted
(Year Over Year Comparison)


click image to make larger
Total Number of Employees
(Year Over Year Comparison)
click image to make larger
ELFA MLFI-25 Participants
BancorpSouth Equipment Finance
Bank of America
Bank of the West
BB&T Bank
BMO Harris Equipment Finance
Canon Financial Services
Caterpillar Financial Services
CIT
De Lage Landen Financial Services
Dell Financial Services
Direct Capital Corporation
EverBank Commercial Finance
Fifth Third Equipment Finance
First American Equipment Finance, a City National Bank Company
GreatAmerica Financial Services
Hitachi Credit America
HP Financial Services
Huntington Equipment Finance
John Deere Financial
Key Equipment Finance
LEAF Commercial Capital
M&T Bank
Marlin Leasing
Merchants Capital
PNC Equipment Finance
RBS Asset Finance
SG Equipment Finance
Siemens Financial Services
Stearns Bank
Suntrust
Susquehanna Commercial Finance
TCF Equipment Finance
US Bancorp Equipment Finance
Verizon Capital
Volvo Financial Services
Wells Fargo Equipment Finance
[headlines]
--------------------------------------------------------------
New Hires---Promotions in the Leasing Industry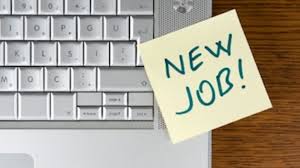 Tim Borger was hired as Vice President/Water Infrastructure Finance at Key Equipment Finance; based out of Sugar Land, Texas. Previously, he was Public Finance, Government Capital Corporation (June, 2008 –September, 2014): Account Manager, Siemens Financial Services (March, 2007 – June, 2008); Vice President, Citigroup (June, 1985 – February, 2004); Acct. Rep., CIT (1978 – 1981). Education: Bowling Green St. Univ. (1973 – 1977).
www.linkedin.com/pub/tim-borger/8/78a/192

Garland Brooks II hired as Business Development Manager at Avnet Services, Greater Atlanta area. Previously, he was Field Sales Representative, Arrow Value Recovery (January, 2014 – October, 2014); Solutions Specialist, Presidio Technology Capital (July, 2013 – January, 2014); Acquisition Account Executive, Dell Financial Services (August, 2012 – July, 2013). He joined Dell Financial Services as Advanced Systems Group Account Executive, August 2011; promoted to Acquisition Account Executive, August, 2012. He joined Ford Motor Credit Company June, 2006, as Dealer Services Analyst and was promoted to Dealer Credit Analyst, June, 2008. Prior, he was Founding Partner, Ink Magnet (February, 2005 – June, 2006); Collections Representative & Supervisor, Ford Motor Credit Company (October, 2001 – June, 2006); Sales & Finance Manager, Mathews Suzuki (May, 2000 – October, 2001); Small Business Owner, Street Scene (May, 1999 – June, 2001). Language: English and Spanish. Certifications: Product and Brand Certified, Dell, Inc. Social Media and Community Professional, Dell, Inc. 6-Sigma Green Belt Certified, Ford Motor Company. Financial Analysis and Risk, Ford Motor Company. Sales and Dealer Relations, Ford Motor Company.
Credit Packages, Credit Analysis and Decisioning, Ford Motor Company. Volunteer several associations, including Supporter/Volunteer, St. Jude Children's Research Hospital (2008 – Present). Education: University of Phoenix, Business Administration, Management and Operations
www.linkedin.com/in/brooksgarland
Stan Dumont has joined Ascentium Capital, Kingwood, Texas, at their
new office in Dover, New Hampshire. Previously, he was at Direct Capital Corporation, reportedly instrumental in the creation of their LendEdge credit scoring model.

Drew Hayes, CFA, was hired as Senior Vice President, Equipment Finance at Community Trust Bank, Houston, Texas, as part of a "middle market equipment-lending platform to invest in secured loans and leases nationwide." Previously, he was Director, Equipment Finance Alliance, Partners (June, 2012 – September, 2014); Vice President, CSG Investments (March, 2009 – June, 2012); Vice President, Beal Bank (March, 2009 – June, 2012); Senior Vice President, MedCapital Group (January, 2003 – February, 2009); Managing Director, RushTrade.com, Rushmore Financial Group (April, 1999 – May, 2002); Vice President of Options Trading / Branch Manager, Summit Trading, Inc. (July, 1997 – March, 1999); Assistant Branch Manager, Cornerstone Securities Corporation (July, 1995 – June, 1997). Education: University of Texas at Dallas - Naveen Jindal School of Management, Master of Science (MS), Accounting (2012 – 2014); Southern Methodist University - Cox School of Business, Master of Business Administration (MBA) (2006 – 2008). Graduated with Honors Activities and Societies: Beta Gamma Sigma Honor Society.

Matthew Hieber hired as Vice President, Asset Management at Scottrade Bank; based in Greater Philadelphia area. Previously, he was Vice President of Asset Management, Element Financial Corporation (February, 2012 – October, 2014); VP Asset Management, De Lage Landen (January, 2007 – February, 2012). Education: Penn State University, MBA, Finance (2000 – 2002).Temple University - Fox School of Business and Management, BS, Finance (1988 – 1991).
www.linkedin.com/pub/matthew-hieber/8/538/965

Heather Horrocks was announced as Marketing Manager, Linedata, based out of the Greater Seattle area. She joined the firm July, 2014. Previously, she was Director of Marketing, Momentum (July, 2012 – July, 2014.) She joined Microsoft April, 1999 as Program Manager; promoted to Senior Online Marketing Manager, December 2001; then Marketing Project Manager, December, 2009-January, 2012. Prior, she was Marketing Analyst, Northland Communications Corporation (1997 – 1999); Communications Administrator, American Heart Association (1993 – 1996); Account Coordinator, Hameroff/Milenthal/Spence Advertising (1991 – 1992). Awards: Microsoft General Manager's Award – 2007; Microsoft Peer-To-Peer Award – 2008, in recognition for successfully managing the redesign of the Microsoft Volume Licensing Website: http://www.microsoft.com/licensing. She has written many articles for CU Insight. Education: The Ohio State University, B.A. in Journalism, Major in Advertising, Minor in English (1987 – 1991).
www.linkedin.com/in/heatherhorrocks
Torrie Inoye was re-hired as Director of Business Intelligence and Analyst at National Funding, San Diego, California. "(She)... will oversee all business intelligence, working with the company's executive team to further leverage analytics in their decision-making process, upgrade and streamline the data collection and analysis, and identify opportunities driven by insights from the data...With more than 10 years in business intelligence, Ms. Inouye began her career at National Funding during the company's early years, and was instrumental in the development of its marketing programs, the metrics and the analysis of growth and opportunities...Most recently, Ms. Inouye was Staff Business Analyst at Intuit, where she led a team of analysts in the Turbo Tax division... Prior to Intuit, Ms. Inouye worked at Union Bank where she supported marketing and sales management with in-depth analysis and reporting."

Kareem Khalil hired as Operations Manager at Alliance Direct Lending, Tustin, California. He remains Operations Manager, Alliance
Funding Group (July, 2012-Present). Education: California State University-Fullerton, Bachelor of Business Administration (B.B.A.), Business Entrepreneurship (2008 – 2013).
www.linkedin.com/pub/kareem-khalil/6a/158/34a

David Lyder, CPA, CMA, has joined Ascentium Capital, Kingwood, Texas, at their new office in Dover, New Hampshire. Previously, he was SVP Finance and Operations, Direct Capital Corporation, joining the company July, 2007. Education: The University of Connecticut 1992 – 1996


James Lyons was hired as SVP, Director of Equipment Finance Lending at Community Trust Bank, Dallas, Texas. "The new division will expand the bank's commercial loan and lease products for middle market customers, focusing on investment opportunities of $5 million to $50 million. The group intends to be active in direct originations and in purchasing transactions in the capital markets arena with an initial focus on loans and finance leases in hard asset industry sectors including construction, food processing, healthcare, manufacturing, mining and transportation, to mention a few." Previously, he was Director, Equipment Finance Group, Alliance Partners, LLC
(June, 2012 – October, 2014); SVP Commercial Team Leader - CSG Investments, Inc., Beal Bank (August, 2009 – June, 2012); SVP Capital Markets, TCF Equipment Finance (April, 2008 – August, 2009); VP Capital Markets Group - AIG Commercial Asset Finance, AIG (March, 2006 – April, 2008); SVP / Senior Transaction and Syndication Manager, GE Capital (July, 1999 – March, 2006); VP - Capital Markets, Associates Commercial Corporation (June, 1994 – July, 1999); Resolutions Specialist / Asset Marketing Specialist, FDIC (June, 1990 – June, 1994); Credit Manager and Debt Placement Officer, Keneco Financial Group, Inc. (November, 1989 – June, 1990); Credit Analyst, First Bank of Oak Park (January, 1988 – November, 1989); Associations: ELFA - Equipment Leasing and Finance Association; ISTAT - International Society of Transport Aircraft Trading. Education: The University of Dallas, Post MBA Program, International Accounting (1995 – 1999); Ohio University, M.B.A., Finance (1986 – 1987);
Eastern Illinois University, Bachelor of Arts, Statistics / Math (1983 – 1986). Activities and Societies: Sig Tau Gamma. Elgin Community College, Associate of Science, Math / Business (1981 – 1983); Streamwood High School (1978 – 1980).

Kathy Nordendahl, CLP has been promoted to Vice President, Marketing, in the Third Party Indirect Group, San Ramon, California, taking over the position of her former boss Steve Crane, CLP. She previously was at Essex Credit, a wholly owned subsidiary of Bank of the West that does RV and boat financing, moving from the Bank of the West Healthcare Group on the vendor side. She joined Bank of the West in January, 1988. Previously she was at Taylor Financial, along with Steve Crane, CLP, where she did lease/loan documentation. The company was sold to WINR Business Credit, where she moved from documentation into sales. Certified Leasing Professional, June, 2006.

Kit Nowicki was hired as Vice President, Business Banking at First Bank, Greater St. Louis area. Previously, he was Vice President – Sales, BancLease Acceptance (March, 2013 – October, 2014); Business Development Manager, Marlin Leasing (December, 2009 – February, 2013); Vice President, Chesterfield Financial Corp. (September, 1999 – November, 2009); Inside sales rep - Northeastern Territory, Graybar Electric (August, 1998 – September, 1999). Education: Louisiana State University and Agricultural and Mechanical College, BS, Finance (1994 – 1997).
www.linkedin.com/pub/kit-nowicki/11/361/319

Dorran Sampson is now Principal at Fallbrook Finance, Murray, Utah. Previously he was Vice-President, Broker Relations, Pacific Western Equipment Finance, a division of Pacific Western Bank, which purchased Marquette Equipment Finance, a subsidiary of Meridian Bank. Previously he was Vice-President of Syndication. He was Director, Intermediary Relations at ACC Capital from 2002-2007.
www.linkedin.com/pub/dorran-sampson/a6/590/b41

Don Seeley promoted to Senior Finance Manager, Beacon Funding Corporation, Greater Boston area. He joined the company in Commercial Lending, October, 2013. Previously, he was Senior Finance Manager, Direct Capital (May, 2001 – May, 2013), where he grossed over $50 million in small business sales volume. Recipient of year-end President's Club honors every year by exceeding 100% of goals. Annual President Club member, 2002-2012. Education: Plymouth State University, Bachelor's Degree, Economics & Management (1996 – 2000).
www.linkedin.com/pub/don-seeley/5/b0b/b8a

Austin Sohn was hired as Chief Financial Officer, Samhee International Group, Greater New York City area. He was hired as VP & Account Executive/Manager, Finance One, Inc., July, 2002, promoted to East Coat SVP & Regional Manager, September, 2004; promoted to Frist Senior Vice President, August, 2014. Prior, he was AVP, Credit Manager & Account Executive, Prime Business Credit, Inc. (January, 2000 – June, 2002). Languages: Korean, English. Organizations: Business Executives Group, Phoenix Credit Club, CFA. Education: New York University, Finance: Investment Banking (2007 – 2008). California State University-Long Beach
www.linkedin.com/pub/austin-sohn/3/7ba/529
Brian Varney has joined Ascentium Capital, Kingwood, Texas, at their
new office in Dover, New Hampshire. Previously, he was Director of Sales, Direct Capital Corporation. He joined the firm May, 2000, became Senior Finance Manager, then promoted to Senior Sales Manager, August, 2007. Education: University of New Hampshire - Whittemore School of Business and Economics, Bachelors, Business (1996 – 2000)


Garrett Wicklas was hired as Working Capital Executive at Alliance Funding Group, Orange, California. Previously, he was Client Service Specialist, Charles Schwab (August, 2014 – September, 2014); Loan Officer, Alliance Funding Group (September, 2013 – August, 2014).
Education: California State University, Fresno
https://www.linkedin.com/pub/garrett-wicklas/85/a62/289


[headlines]
--------------------------------------------------------------
Leasing Industry Help Wanted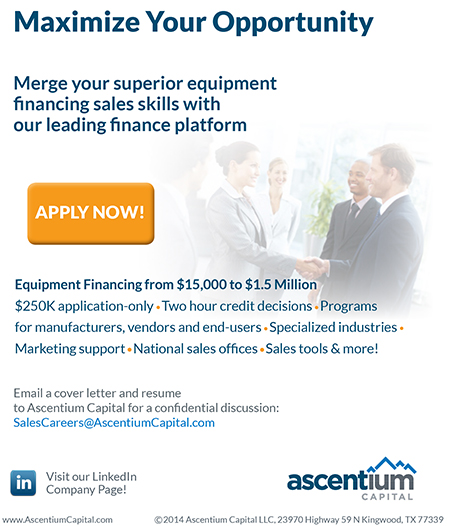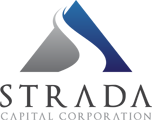 ---
STRADA Capital recently moved into its new facility and is hiring Top Sales Producers to work in our Equipment Financing and Working Capital Divisions.
High Level Performance, Collaborative Creativity, Integrity and Transparency define our Culture. The Company offers generous commission plans, industry leading support and benefits.
Email your resume to: SalesCareers@STRADAcapital.com

www.STRADAcapital.com
The Place where Professionals Prosper

For information on placing a help wanted ad, please click here:
http://www.leasingnews.org/Classified/Hwanted/Hwanted-post.htm
[headlines]
--------------------------------------------------------------
Channel Partners Statistics
Average Commission per Deal $2,836
[headlines]
--------------------------------------------------------------
Chart: Social Network Users by Age
Businessinsider.com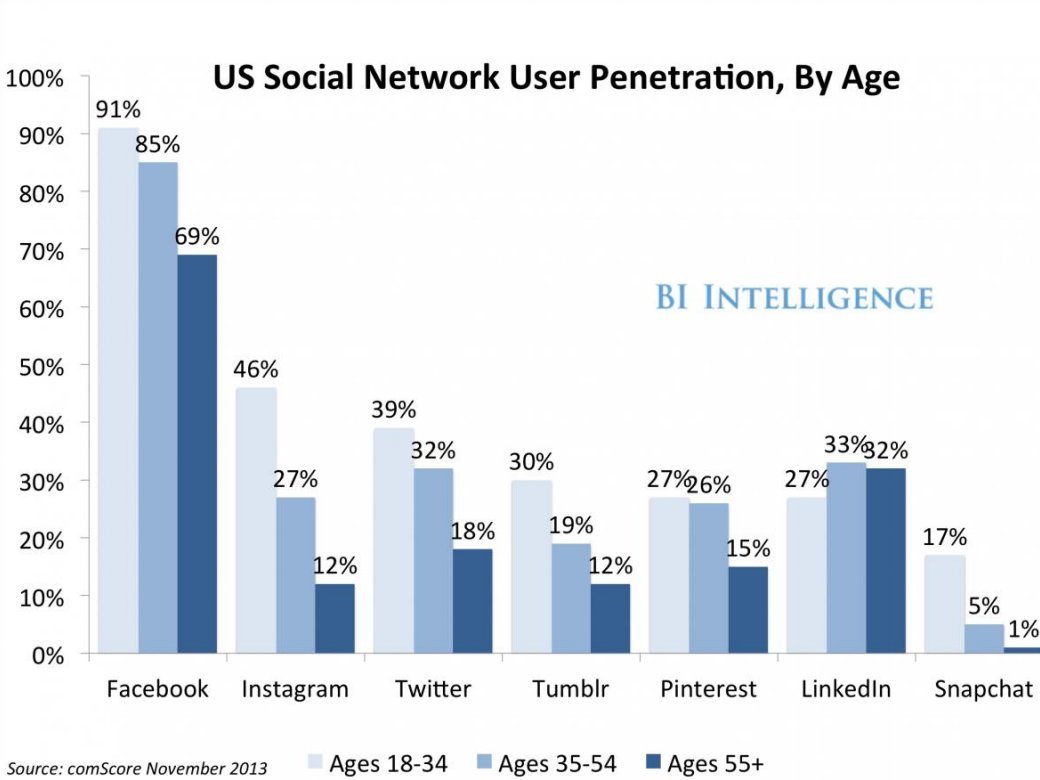 [headlines]
--------------------------------------------------------------
### Press Release ############################
Element Expands Senior Credit Facility to $1.6 billion
Toronto, Ontario, – Element Financial Corporation (TSX:EFN) ("Element" or the "Company") announced today that it has expanded the Company's existing senior credit facility to $1.6 billion with the addition of a further $100 million commitment from a US-based bank. The Company's senior banking facility is led by Bank of Montreal and now includes 9 Canadian and US banks. This provides Element with 3-year term funding capacity at a cost of capital that is currently below rates that are available to BBB+ rated issuers. This funding platform provides the Company with the means to increase its leverage and to fund expected growth through 2015 and beyond in each of its four business verticals – fleet management, railcar finance, vendor & commercial finance and aviation finance. At the same time, as market spreads have widened for all issuers, the Company has elected not to proceed with an unsecured private placement program at this time and will continue to use its lower cost credit facility already in place.
"The expanded senior credit facility will add leverage to our balance sheet and improve the efficiency of our capital structure as we continue to grow our asset base through 2015 and beyond," said Steven K. Hudson, Chairman and CEO of Element Financial Corporation. "We will continue to monitor debt market conditions. When they stabilize and become more favorable for the Company, we plan to use our investment grade rating to further diversify our funding sources and reduce our cost of capital. In the meantime, we will continue to move towards lower overall cost of funding, including consolidating our fleet securitization program which is underway," added Mr. Hudson.
Element's total sources of liquidity amount to more than $10 billion provided to the Company through term funding agreements, various private and public securitization conduits and unsecured convertible debt with Canadian and US-based banks and life insurance companies. The Company currently has a BBB+ investment grade issuer and senior unsecured rating from Kroll Bond Rating Agency (KBRA).
About Element Financial Corporation
With total assets of $10 billion, Element Financial Corporation is one of North America's leading equipment finance companies. Element operates across North America in four verticals of the equipment finance market – Commercial & Vendor Finance, Aviation Finance, Railcar Finance and Fleet Management.
John Kenny
Receivables Management

• End of Lease Negotiations & Enforcement


• Fraud Investigations
• Credit Investigations • Asset Searches


• Skip-tracing • Third-party Commercial Collections

john@jkrmdirect.com | ph 315-866-1167| www.jkrmdirect.com
(Leasing News provides this ad as a trade for investigations
and background information provided by John Kenny)
[headlines]
--------------------------------------------------------------
#### Press Release #############################
Amembal's Third Annual Operating Lease Conference
Istanbul, Turkey * November 18-21, 2014
Final Agenda Available - Register Now
Mr. Robert Rinaldi, Chairman Elect of the Equipment Leasing & Finance Association, who spoke and attended last year's conference stated: "This was probably the most well run and content rich conferences I have EVER attended."
This set the bar for this year's conference.
With speakers such as:
• Ronald Slaats, Ex CEO, De Lage Landen
• Andreas Swadlo, CEO - CEE Commercial Finance, Siemens Financial Services
• Stephan van Beek, Senior Director Sales & Marketing Development - EMEA, Oracle Financing
Topics such as:
• Creating Profits at Inception, Duration and Termination
• Documentation Nuances in Operating Leases and Third Party Liability Issues
• Factors to Consider in Integrating Software and Hardware in Operating Leases
• Surmounting Challenges Faced by Bank Lessors in Introducing and Implementing the Product
• Mobile Technologies in Operating Leases
• Striking the Balance Between Risk and Opportunity
And, practical roundtable discussions that include:
• Competitive Forces Shaping Strategy for Operating Leases
• Participating in Regional and Global Vendor Programs
• Why Bank Lessors in Fact, are Ideally Suited for Operating Leases
We believe the standard set last year will be surpassed!
The conference will be preceded by a two-day seminar on operating leases, conducted by Sudhir Amembal.
To receive full details, including the agenda, please contact Kelly Farnham at kelly@amemblandassociates.com.
#### Press Release #############################
[headlines]
--------------------------------------------------------------
Leasing Conferences in November
End of Year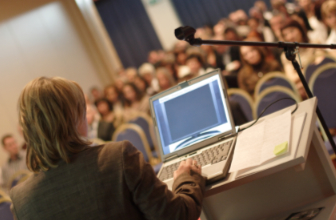 November 5, 2014
Latin American Leasing &
Operation Forum
The Alta Group
Intercontinental Hotel Doral
Miami, Florida
Wednesday November 5th the Latin American Legal and Operations Forum will give participants access to the latest advances in the legal and operational practices in the industry. It will be an excellent opportunity to learn about the laws and regulations of leasing in different countries of the Americas.
The event will be simultaneously translated in English and Spanish.
Information:
http://www.thealtaconferencias.com/?task=view_event&event_id=9
Preliminary Schedule of Events

November 7-8
2014 Western Regional Meeting
Hyatt Regency Irvine
Irvine, CA
Registration Now Open
Agenda/Information
www.naelb.org/NAELB/Events/2014_Western_Regional_Meeting.aspx
Exhibitors To Date (10/09)
360 Equipment Finance
Amerisource Funding, Inc.
Banc of California, N.A.
Blue Bridge Financial LLC
Bryn Mawr Funding
BSB Leasing
Channel Partners LLC
CLP Foundation
Dakota Financial, LLC
Financial Pacific Leasing, Inc.
First Federal Leasing
Fora Financial, LLC
instaCOVER
IOU Central Business Lending
Maxim Commercial Capital LLC
Merchant Cash and Capital, LLC
NCMIC Finance Corporation
North Mill Equipment Financing LLC
OnDeck
Orange Commercial Credit
Pacific Western Equipment Finance
Paradigm Equipment Finance
Pawnee Leasing Corporation
Preferred Business Solutions
Quiktrak, Inc.
RLC Funding
TEAM Funding Solutions
Tetra Financial Group
TimePayment Corporation
Varilease Finance, Inc.
November 7, 2014
XII Latin American Leasing Conference
The Alta Group
Intercontinental Hotel Doral
Miami, Florida
Thursday 6th to Friday 7th the XII Latin American Leasing Conference will be held. This will provide participants insights regarding developments in the professional practice of the leading rental companies in the Americas. The conference will also showcase best practices leasing companies and finance teams are now utilizing in strategic planning and implementation of funding strategies as well as risk and asset management.
The event will be simultaneously translated in English and Spanish.
Information:
http://www.thealtaconferencias.com/index.php/component/
eventbooking/?task=view_category&category_id=1&Itemid=101
November 11-13

The 2014 Middle East Leasing Summit to be held November 11-13 at the JW Marriott Marquis Hotel Dubai is reported to be strongly supported by leading leasing companies and international leasing association.
This summit will gather regional government officials, vendor representatives, national organizations and industry leaders to interpret the air finance from the aspect of market situation, regulatory, growth point and second hand aircraft to better understand Middle East air finance market.
The conference promises "Deep insight into Middle East leasing market climate with introduction of Islamic Finance's application and banks' involvement. There is no doubt that this summit will provide a premier platform for its delegates to establish strategic cooperative partnerships, expand business. We firmly believe that your outstanding industrial background and broad knowledge would contribute significantly to the quality and scope of this
summit."
For more information, please visit the official website at
http://www.duxes-events.com/LeaseME/

November 12 - 14
Commercial Finance Association
70th Annual Convention
Washington Marriott Wardman Park
Washington, D.C.
Keynote Speaker


Dr. Ben S. Bernanke
Former Chairman of the Board of
Governors of the Federal Reserve
2006-2014


November 16 -17
NJ Expo Regional
Teaneck, New Jersey
(Sunday evening- All Day Monday)
Exhibitors to Date:
Bank of the West
Business Credit Reports
Bryn Mawr Funding
Channel Partners, LLC
Collateral Specialists, Inc.
ECS Financial Services, Inc.
Financial Pacific Leasing, Inc.
FORA Financial
LeaseTeam, Inc.
Pawnee Leasing Corporation
RLC Funding
Pricing (Early Bird to 10/31/2014)
https://nefassociation.site-ym.com/?NJExpoPricing
Hotel:
https://nefassociation.site-ym.com/?ExpoHotel
November 18 - 21, 2014
Istanbul, Turkey
The Third Annual Operating Lease Conference

"Three prominent and qualified speakers have been added to the agenda.
They are: Stephan van Beek, Senior Director Sales & Marketing Development - EMEA, Oracle Financing, an expert on software leasing; Arnaldo Rodriguez, President – International Division, CSI Leasing, who is the epitome of having successfully globalized the product; and, Esteban Gaviria, CEO, Leasing Bancolombia, who leads the most successful bank-held operating leasing company in Latin America. I will chair the conference and also teach a two-day seminar preceding the conference."
Sudhir Amembal
For More Information:
kelly@amembalandassociates.com
CFA Related Conferences
http://www.leasingnews.org/PDF/CFAConferences_2014.pdf
CFA Network Calendar
http://www.leasingnews.org/PDF/CFAEventsCalendar_2014.pdf
ELFA ---2014 Schedule of Conferences, Workshops
and e-Learning Opportunities
http://www.leasingnews.org/PDF/ELFA2014ScheduleInfo_1212014.pdf
((Please Click on Bulletin Board to learn more information))
(Leasing News provides this ad "gratis" as a means
to help support the growth of Lease Police)
[headlines]
--------------------------------------------------------------
Special Halloween Edition, Part One
By Fernando Croce
With Halloween just around the corner, we've put together a two-part catalog of classic frightfests to go with your pumpkin treats. So check out these indelible horror tales and have a safe, hearty holiday.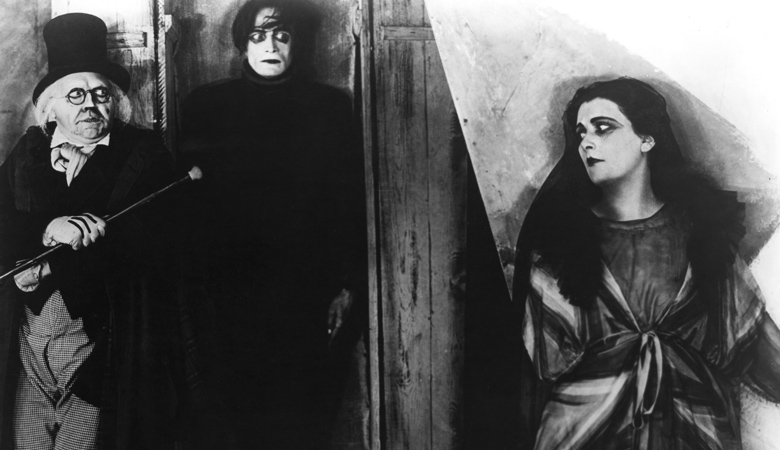 The Cabinet of Dr. Caligari (Robert Wiene, 1920): Widely acknowledged as the very first horror feature, this German expressionistic silent still has the feel of a waking nightmare. Taking place in a small town suddenly plagued by a string of deaths, the story follows the malevolent carnival mesmerist Dr. Caligari (Werner Krauss) as he uses his spooky, hypnotized servant Cesare (Conrad Veidt) to terrorize those around him. A young local (Friedrich Feher) investigates the mysterious happenings, unaware that his own fiancee (Lil Dagover) is in danger. What makes the film so unique after all these years, however, is its look: With its off-kilter sets, painted backgrounds, and contorted actors wearing heavy make-up, the screen becomes the unsettling visual embodiment of the characters' skewered minds. Watch it and see its enormous influence on later horror movies.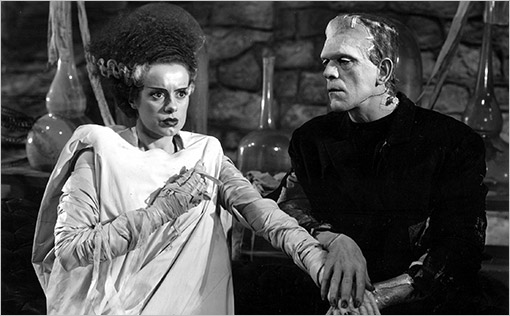 The Bride of Frankenstein (James Whale, 1935): After directing the original 1931 classic, underrated horror specialist James Whale took Mary Shelley's legendary monster to new heights in this marvelous sequel. Picking up where the original left off, the plot finds the Creature (Boris Karloff) escaping into the woods, where he encounters brief wonders as well as human incomprehension. Meanwhile, Dr. Frankenstein (Colin Clive) is pulled back into his bizarre experiments by a certain Dr. Pretorious (Ernest Thesiger), who's keen on creating a companion for the Creature. Filmed with eccentric camera angles and an irresistible combination of fright and humor (particularly in scenes involving the Bride, played by Elsa Lanchester), the movie is arguably the greatest of the Universal Studio horror classics.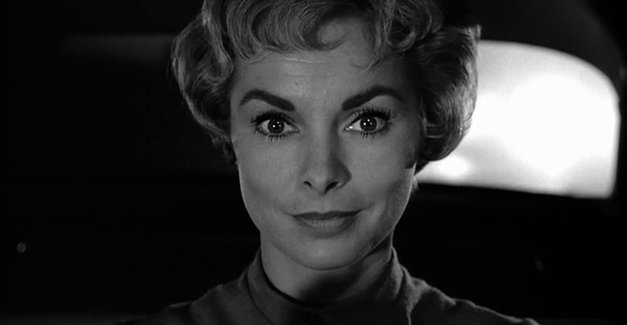 Psycho (Alfred Hitchcock, 1960): It's been analyzed, spoofed and remade countless times, yet Hitchcock's seminal thriller remains as haunting as ever. Things start out as a morality tale, with young clerk Marion Crane (Janet Leigh) stealing $40,000 from a client and taking off to join her lover. Things take a decidedly darker turn, however, when she checks in Bates Hotel, where the unforgettably weird Norman (Anthony Perkins) lives with stuffed birds and a mysteriously unseen mother. The famous shower murder will still shred nerves, but what really startles is the way the film gradually descends into the portrait of a twisting mind. Famously, Hitchcock impishly called it "just a fun movie," although viewers then and now may have been too disturbed to agree.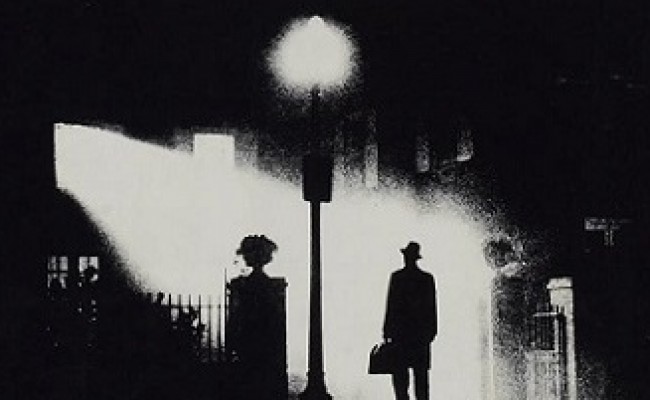 The Exorcist (William Friedkin, 1973): A title that repeatedly pops up at the very top of most lists about the most terrifying movie ever made, this legendary shocker has over the past decades lost none of its power. The story follows the ordeal of 12-year-old Regan (Linda Blair), whose strange and increasingly disturbing behavior leads her mother (Ellen Burstyn) to go beyond scientific explanations and seek the help of Father Karras (Jason Miller), a troubled priest. It soon becomes clear that the girl has been possessed by a demonic spirit, and Father Merrin (Max Von Sydow), is called in to help perform an exorcism. William Friedkin ("The French Connection") directs with all the stops out, creating a classic that will leave many audience members sleeping with the light on for a while.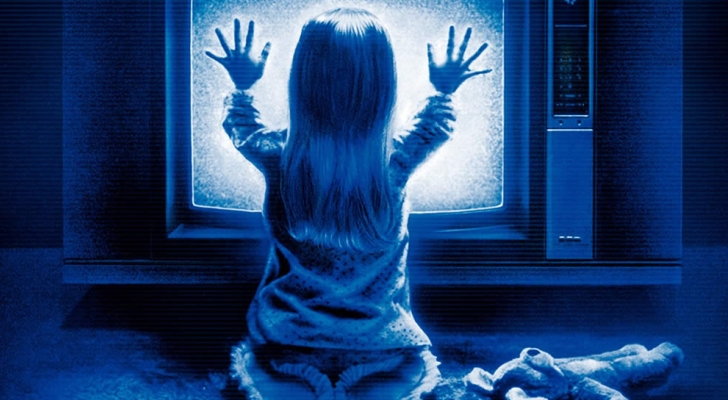 Poltergeist (Tobe Hooper, 1982): Supernatural chills strike suburbia in this hugely popular thriller, courtesy of an unlikely collaboration between grindhouse director Tobe Hooper ("The Texas Chainsaw Massacre") and blockbuster producer Steven Spielberg ("E.T."). It depicts the strange events taking place at the house of Steve (Craig T. Nelson) and Diane (JoBeth Williams), a young couple who watch peaceful life at a tranquil neighborhood shaken when their young daughter Carol Anne (Heather O'Rourke) disappears one night. It seems that a poltergeist (a mischievous spirit from another dimension) is responsible, though, as the supernatural tricks pile on, the possibility of something more sinister comes to the fore. Brimming with special-effects that are both playful and scary, it's a perfect rollercoaster for Halloween night.

[headlines]
--------------------------------------------------------------

Terrier/Mix
Naples, Florida Adopt-a-Dog
Enrique
Animal ID: 23347819
Breed: Terrier/Mix
Age: 2 years 2 months 21 days
Sex: Male
Size: Small
Color Brown
Neutered
Declawed: No
Housetrained: Unknown
Site: The Humane Society Naples - Main Shelter
Intake Date: 7/17/2014
Adoption Price: $150.00
Humane Society
2038 Tamiami Trail North
Naples, Florida 34102
MAIN: (239) 643-1555
Adoption Center Hours:
Monday – Saturday: 10-9pm
Sunday: 12-6pm
Contact Form:
http://hsnaples.org/contact-us


Adopt a Pet
http://www.adoptapet.com/
[headlines]
--------------------------------------------------------------
The History of Leasing---abridged
by Tom McCurnin and Christopher Menkin

Part Two - Brokers Grow in Leasing
Part Four - "Where Do We Go From Here?"
[headlines]
--------------------------------------------------------------

News Briefs----
Mortgage rates continue downward trend this week
http://www.washingtonpost.com/blogs/where-we-live/wp/2014/10/23/mortgage-rates-continue-downward-trend-this-week/
Jobless Claims in U.S. at 14-Year Low Over Past Month
http://timesofindia.indiatimes.com/business/international-business/Jobless-Claims-in-U-S-at-14-Year-Low-Over-Past-Month/articleshow/44921031.cms
Caterpillar Floats Like a Butterfly After Feeling Market's Sting
http://blogs.barrons.com/stockstowatchtoday/2014/10/23/caterpillar-floats-like-a-butterfly-after-feeling-markets-sting/
Sears to Close 100 Stores, Lay Off 5,500 employees
http://www.businessinsider.com/sears-plans-to-close-stores-2014-10
Arbiter sides with clients in 'dead' banker case
http://www.ajc.com/news/business/arbiter-sides-with-clients-in-dead-banker-case/nhqkJ/
Why Costco Pays Its Retail Employees $20 An Hour
http://finance.yahoo.com/news/why-costco-pays-retail-employees-200604857.html
Tesla Model S — is it a car or an iPad?
http://seattletimes.com/html/businesstechnology/
2024835961_teslaipadxml.html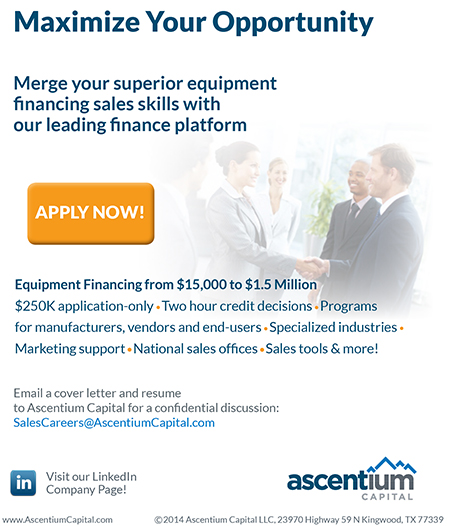 [headlines]
--------------------------------------------------------------



--You May Have Missed It

Janis Joplin's road manager writes new memoir about life on tour with the singer
http://www.marinij.com/marinnews/ci_26786196/janis-joplins-road-manager-writes-new-memoir-about


[headlines]
--------------------------------------------------------------

SparkPeople--Live Healthier and Longer

Secrets of Naturally Thin People
What You Can Learn From Their Best Habits
http://www.sparkpeople.com/resource/nutrition_articles.asp?id=1769
[headlines]
--------------------------------------------------------------
Baseball Poem
God Protects Fools with Curveballs
by Tim Peeler
Going after her
Was chasing
A bad pitch,
A sharp curve
That tailed off
Into the dirt,
Evaded the end
Of my whirling bat.
Thank goodness
I only looked stupid
On the first strike.
Touching All Bases
Poems from Baseball
Tim Peeler
www.mcfarlandpub.com

[headlines]
--------------------------------------------------------------

Sports Briefs----
Manning leads Broncos past Chargers
http://sports.yahoo.com/news/broncos-lead-chargers-7-0-010642751--nfl.html
Lincecum (back) feeling better
http://espn.go.com/mlb/playoffs/2014/story/_/id/11752954/2014-world-series-tim-lincecum-san-francisco-giants-feeling-better
Hudson gets World Series shot
http://www.si.com/mlb/2014/10/23/tim-hudson-san-francisco-giants-world-series-game-3

[headlines]
--------------------------------------------------------------


California Nuts Briefs---

Sex.com founder spending hundreds of thousands of dollars
in bid for Santa Clara water district seat
http://www.mercurynews.com/science/ci_26779946/sex-com-founder-gary-kremen-spends-hundreds-thousands
Michelin Stars 2015 Announced for SF Bay Area Restaurants
http://www.biteclubeats.com/michelin-stars-2015-announced-bay-area-restaurants/

[headlines]
--------------------------------------------------------------


"Gimme that Wine"
http://www.youtube.com/watch?v=EJnQoi8DSE8
US Faces Wine Tariff Hikes in Trade Dispute
http://www.thedrinksbusiness.com/2014/10/us-faces-wine-tariff-hikes-in-trade-dispute/
Collector's 2,447 Bottles Headed for the Sink
http://www.thedrinksbusiness.com/2014/10/2447-bottles-headed-for-the-sink/
Sonoma County cracks down on Bella Vineyards
http://www.pressdemocrat.com/news/2987884-181/sonoma-county-cracks-down-on
To Kalon: Napa's First-Growth Vineyard
http://www.winespectator.com/webfeature/show/id/50729
Passion, determination, drive East Texas winemaker
http://www.tylerpaper.com/TP-Food/207245/wine-industry-vibrant-growing-in-texas#.VEmhjPnF-VM
Mexico's Burgeoning Wine Scene
http://online.wsj.com/articles/mexicos-burgeoning-wine-scene-1414074070
Napa Vintners Giddy about 2014 Harvest
http://napavalleyregister.com/lifestyles/food-and-cooking/wine/columnists/george-starke/harvest-news/article_930e7783-bfb2-5849-a95c-3655c468137a.html
A Rare Tour Inside a Thousand-Year-Old High-Tech Winery
http://gizmodo.com/a-rare-tour-inside-a-thousand-year-old-high-tech-winery-1644867958
Amador couple strives for sangiovese success
http://www.sacbee.com/food-drink/wine/dunne-on-wine/article3217265.html
Free Mobile Wine Program
http://leasingnews.org/archives/Feb2010/2_26.htm#mobile
Wine Prices by vintage
http://www.winezap.com
http://www.wine-searcher.com/
US/International Wine Events
http://www.localwineevents.com/
Leasing News Wine & Spirits Page
http://two.leasingnews.org/Recommendations/wnensprts.htm
[headlines]
----------------------------------------------------------------
This Day in American History
1742 - With the outbreak of war between Britain and Spain in 1740 the British authorities decided to capture the Spanish colony of Cartagena (today the nation of Columbia) in South America. Two colonies, Georgia and South Carolina, were too involved in their own 'war' against Indian raids coming from Spanish Florida to aid in the Cartagena campaign. From the remaining 11 colonies a huge regiment numbering almost 3,500 men was organized. It was known by several designations as the 61st Regiment of Foot, the American Regiment and probably most frequently as "Gooch's Regiment" after Virginia's Governor, William Gooch, who served as its colonel. Keeping with the regional composition of the regiment, the 1st Battalion was composed of men from New England, the 2nd from New Jersey and New York, the 3rd from Pennsylvania and Delaware and the 4th from Maryland, Virginia and North Carolina. Commanding a Virginia company in the 4th Battalion was Captain Lawrence Washington, older brother of George. The expedition proved an utter failure, due to incompetence in leadership and poor planning which had the men involved in a siege operation during the height of the malaria and yellow fever season. Only about 600 men survived the expedition. Perhaps the most lasting effect of the entire venture was when Lawrence Washington returned home he named his plantation "Mount Vernon" in honor of Admiral Edward Vernon, the British naval commander of the expedition. When Lawrence died in 1752 and George inherited the property he retained the name, which it still carries today.
1755 - A British expedition against the French held Fort Niagara in Canada ended in failure. British Governor William Shirley determined that this makeshift navy had been unable to prevent French reinforcement and resupply of the fort and decided to delay the planned attack on Niagara until 1756.
1785 - A four day rain swelled the Merrimack River in New Hampshire and Massachusetts to the greatest height of record causing extensive damage to bridges and mills.
1788 - Birthday of Sarah Josepha Hale, for 40 years co-edited the fashion and literary magazine Godey's Lady's Book, 150,000 circulation, which vigorously promoted women's causes, particularly college for women and women doctors.
1839 - Birthday of Belva A. Lockwood, an educator, lawyer and advocate for women's rights, at Royalton, NY. In 1879, she was admitted to practice before the US Supreme Court—the first woman to do so. While practicing law at Washington, DC, she secured equal property rights for women. By adding amendments to statehood bills, Lockwood helped to provide voting rights for women in Oklahoma, New Mexico and Arizona. In 1884, she was the first woman formally nominated for the US presidency. Died May 19, 1917, at Washington, DC.
1861 - The first transcontinental telegraph line was placed in operation when Stephen Johnson Field, Chief Justice of California, sent a message to President Abraham Lincoln. On October 25, 1861, telegrams were exchanged between Mayor Fernando Wood of New York City and Mayor H.F. Teschemacher of San Francisco, CA. Rates during the first week were $1 a word between San Francisco and the Missouri River. Later the rates were reduced: 10 words from San Francisco to New York City cost $6, and each additional word cost 75 cents. The obstacles to building the line over the sparsely populated and isolated western plains and mountains were huge. Wire and glass insulators had to be shipped by sea to San Francisco and carried eastward by horse-drawn wagons over the Sierra Nevada. Supplying the thousands of telegraph poles needed was an equally daunting challenge in the largely treeless Plains country, and these too had to be shipped from the western mountains. Indians also proved a problem. In the summer of 1861, a party of Sioux warriors cut part of the line that had been completed and took a long section of wire for making bracelets. Later, however, some of the Sioux wearing the telegraph-wire bracelets became sick, and a Sioux medicine man convinced them that the great spirit of the "talking wire" had avenged its desecration. Thereafter, the Sioux left the line alone, and the Western Union was able to connect the East and West Coasts of the nation much earlier than anyone had expected and a full eight years before the transcontinental railroad would be completed, thus spelling the end of the 18-month old Pony Express.
http://memory.loc.gov/ammem/today/oct24.html
1861 - West Virginia seceded from Virginia. Residents of thirty-nine counties in western Virginia approved the formation of a new Unionist state in opposition to Virginia's pro-slavery position. The accuracy of these election results has been questioned since Union troops were stationed at many of the polls to prevent Confederate sympathizers from voting. At the Constitutional Convention, which met in Wheeling from November 1861 to February 1862, delegates selected the counties for inclusion in the new state of West Virginia. From the initial list, most of the counties in the Shenandoah Valley were excluded due to their control by Confederate troops and a large number of local Confederate sympathizers. In the end, fifty counties were selected (all of present-day West Virginia's counties except Mineral, Grant, Lincoln, Summers, and Mingo, which were formed after statehood). The Baltimore and Ohio Railroad, which ran through the Eastern Panhandle, was extremely important for the economy and troop movements. Inclusion of these counties removed the entire railroad from the Confederacy.
1871 – A mob in Los Angeles hanged 18 Chinese.
1878 - A hurricane produced widespread damage across North Carolina, Virginia, Maryland, New Jersey and Pennsylvania. At Philadelphia, the hurricane was the worst of record.
1889 – The first rules for softball were adopted by the Mid-Winter Indoor Baseball League.
1892 - Black workers strike in New Orleans, LA
1901 – Anna Taylor becomes the first woman to go over Niagara Falls in a barrel.
1903 – G-Man Melvin Purvis was born in Timmonsville, SC. He is noted for leading the FBI manhunts that tracked such outlaws as Baby Face Nelson, Pretty Boy Floyd, and John Dillinger. He received his law degree from the University of South Carolina and had a brief career as a lawyer. He joined the FBI in 1927 and headed several Division of Investigation offices. In 1932, he was placed in charge of the Chicago office by Bureau of Investigation Director Hoover. Purvis captured more public enemies than any other agent in FBI history, a record that still stands. Ironically, on February 29, 1960, while at his home, Purvis died from a gunshot wound to the head fired from the pistol given to him by fellow agents when he resigned from the FBI. The FBI investigated his death and declared it a suicide, although the official coroner's report did not label the cause of death as such. A later investigation suggested that Purvis may have shot himself accidentally while trying to extract a bullet jammed in the pistol.
1908 - Baseball's anthem, "Take Me Out to the Ballgame", is introduced by Bill Murray. The song writing team of Albert Von Tilzer (music) and Jack Norworth (words), who created the immortal tune, had never seen a game. The story goes that Jack Norworth was riding a New York City subway train when he spotted a sign that said "Ballgame Today at the Polo Grounds." Some baseball-related lyrics popped into his head that were later set to some music by Albert Von Tilzer to become the well-known baseball song. [delete-redundant] Despite the fact that neither Norworth nor Tilzer had ever been to a baseball game at the time the song was written. It is one of the most widely sung songs in America. Here is the most adopted 1927 version:
http://www.niehs.nih.gov/kids/lyrics/ballgame.htm
http://www.discoverynet.com/~ajsnead/alpcond/alpha_20/midi/ballgame.mid
1914 - Birthday of alto sax player Jimmie Powell, New York City, NY
1915 - DALY, DANIEL JOSEPH, (Second Award) Medal of Honor.
Rank and organization: Gunnery Sergeant, U.S. Marine Corps. Born: Glen Cove, Long Island, N.Y., 11 November 1873. Accredited to: New York. Other Navy awards: Second Medal of Honor, Navy Cross. Citation: Serving with the 15th Company of Marines on 22 October 1915, G/Sgt. Daly was one of the company to leave Fort Liberte, Haiti, for a 6-day reconnaissance. After dark on the evening of 24 October, while crossing the river in a deep ravine, the detachment was suddenly fired upon from 3 sides by about 400 Cacos concealed in bushes about 100 yards from the fort. The marine detachment fought its way forward to a good position, which it maintained during the night, although subjected to a continuous fire from the Cacos. At daybreak the marines, in 3 squads, advanced in 3 different directions, surprising and scattering the Cacos in all directions. G/Sgt. Daly fought with exceptional gallantry against heavy odds throughout this action.
1915 - OSTERMANN, EDWARD ALBERT, Medal of Honor.
Rank and organization: First Lieutenant, U.S. Marine Corps, 15th Company of Marines (mounted). Place and date: Vicinity Fort Liberte, Haiti, 24 October 1915. Entered service at: Ohio. Born: 1883, Columbus, Ohio. Citation: In company with members of the 15th Company of Marines, all mounted, 1st Lt. Ostermann left Fort Liberte, Haiti, for a 6-day reconnaissance. After dark on the evening of 24 October 1915, while crossing the river in a deep ravine, the detachment was suddenly fired upon from 3 sides by about 400 Cacos concealed in bushes about 100 yards from the fort. The marine detachment fought its way forward to a good position, which it maintained during the night, although subjected to a continuous fire from the Cacos. At daybreak, 1st Lt. Ostermann, in command of 1 of the 3 squads which advanced in 3 different directions, led his men forward, surprising and scattering the Cacos, and aiding in the capture of Fort Dipitie.
1915 - UPSHUR, WILLIAM PETERKIN, Medal of Honor.
Rank and organization: Captain, U.S. Marine Corps. Born: 28 October 1881, Richmond, Va. Appointed from: Virginia. Citation: In company with members of the 15th Company of Marines, all mounted, Capt. Upshur left Fort Liberte, Haiti, for a 6-day reconnaissance. After dark on the evening of 24 October 1915, while crossing the river in a deep ravine, the detachment was suddenly fired upon from 3 sides by about 400 Cacos concealed in bushes about 100 yards from the fort. The marine detachment fought its way forward to a good position which it maintained during the night, although subjected to a continuous fire from the Cacos. At daybreak, Capt. Upshur, in command of one of the 3 squads which advanced in 3 different directions led his men forward, surprising and scattering the Cacos, and aiding in the capture of Fort Dipitie.
1915 - Bob Kane, the American cartoonist best known for creating 'Batman,' was born in NYC. Kane passed in 1998.
1920 - Bassist Wendell Marshall born St. Louis, MO. He played with Duke Ellington 1948-1955.
1926 – Birthday of Y.A. (Yelberton Abraham) Tittle, Jr. in Marshall, TX. A Pro Football Hall of Famer, Tittle played QB with the Baltimore Colts of the All-American Football League in 1948 before the team folded. The San Francisco 49ers drafted him in 1951 and he was their QB until they traded him to the New York Giants in 1961 when Coach Red Hickey installed the shotgun offense that required a running QB. During his time with the Niners, he became famous for his "Alley Oop' passes to end R C Owens. With the Giants, Tittle led them to three consecutive NFL title games, losing all three. He threw 7 TD passes without an interception in 1962 against the Washington Redskins. In 1963, he set an NFL record of 36 TD passes in a 14 game season that stood until Dan Marino broke it in 1984. He was the first football player to appear on the cover of Sports Illustrated. UPI Player of the Year in 1957, 1962; AP Player of the Year 1963; 4-time NFL MVP, 1957, 1961-63.
1927 - Surrealist poet Philip Lamantia was born in San Francisco, California. Expelled from a junior high school for "intellectual delinquency," who joined the Beat Generation Poet Movement in the early 1950's. Nancy Peters, his wife and literary editor, said of Lamantia, "He found in the narcotic night world a kind of modern counterpart to the gothic castle -- a zone of peril to be symbolically or existentially crossed." The poet spent time with native peoples in the United States and Mexico in the 1950s, participating in the peyote-eating rituals of the Washo Indians of Nevada. In later life, he embraced Catholicism, the religion of his childhood, and wrote many poems on Catholic themes.
http://en.wikipedia.org/wiki/Philip_Lamantia
1929 - Black Thursday. After several weeks of a downward trend in stock prices, investors began panic selling. More than 13 million shares were dumped. Desperate attempts to support the market brought a brief rally. By December 1, stocks on the New York Stock Exchange had dropped in value by $26,000,000. The day after the crash, Pres. Herbert Hoover said, "The fundamental business of the country...is on a sound and prosperous basis." In actuality, the Great Depression of the 1930's began.
On March 25, 1929, a mini crash occurred as investors started to sell stocks at a rapid pace, exposing the market's shaky foundation. Two days later, National City Bank (today's Citibank) provided $25 million in credit to stop the market's slide, bringing a temporary halt to the financial crisis. However, the American economy showed ominous signs of trouble. Steel production declined.] Construction was sluggish. Automobile sales went down. Consumers were building up high debts because of easy credit…and this was before credit cards! The market had been on a nine-year run that saw the Dow Jones Industrial Average increase in value tenfold, peaking at 381.17 on September 3, 1929. The optimism and financial gains of the great bull market were shaken on September 18, 1929, when prices on the NYSE abruptly fell a few days after a well-publicized warning from financial expert Roger Babson that "a crash was coming".
On September 20, the London Stock Exchange officially crashed when top British investors were jailed for fraud and forgery. The London crash greatly weakened the optimism of American investment in markets overseas. In the days leading up to the crash, the market was severely unstable. Periods of selling and high volumes were interspersed with brief periods of rising prices and recovery. Economist and author Jude Wanniski later correlated these swings with the prospects for passage of the Smoot-Hawley Tariff Act, which was then being debated in Congress. On October 24 ("Black Thursday"), the market lost 11 percent of its value at the opening bell on very heavy trading. Several leading Wall Street bankers met to find a solution to the panic and chaos on the trading floor. The meeting included the heads of Morgan Bank, Chase National Bank, and National City Bank of New York. They chose Richard Whitney, vice president of the Exchange, to act on their behalf.
With the bankers' financial resources behind him, Whitney placed a bid to purchase a large block of shares in U.S. Steel at a price well above the current market. As traders watched, Whitney then placed similar bids on other "blue chip" stocks. This tactic was similar to one that ended the Panic of 1907. It succeeded in halting the slide. The Dow Jones Industrial Average recovered, closing with it down only 6.38 points for the day. But, unlike 1907, the respite was only temporary. Over the weekend, the events were covered by the newspapers across the United States. On October 28, "Black Monday", more investors facing margin calls decided to get out of the market, and the slide continued with a record loss in the Dow for the day of 38.33 points, or 13%. On "Black Tuesday", October 29, 1929, about 16 million shares traded. The Dow lost an additional 30 points, or 12 percent, amid rumors that President Herbert Hoover would not veto the Smoot-Hawley. The volume of stocks traded on October 29, 1929 was a record that was not broken for nearly 40 years.
1930 – Early rock 'n' roll singer The Big Bopper, born J.P. Richardson in Sabine Pass, TX. He was with Buddy Holly and Ritchie Valens on the plane that crashed in Iowa, the Day the Music died, Feb 3, 1959. His big hit was "Chantilly Lace".
http://www.fiftiesweb.com/crash.htm
http://www.geocities.com/SunsetStrip/Stage/5867/mainpage.html
1931 - The George Washington Bridge was opened, linking New York City with New Jersey. The bridge became a famous New York landmark and has been featured in many movies and TV shows. The toll to cross the bridge was to be temporary -- just to cover costs. But it costs and costs and costs when you have to keep repairing and painting a bridge that big so, the bridge toll continues. And the bridge is still being painted. 2014 toll is now $13.
1931 - Alphonse Capone, better known as "Scarface", was convicted for income tax evasion and other charges. In November 1931, Capone was sentenced to eleven years in federal prison, fined $50,000 plus $7,692 for court costs, and in addition was held liable for $215,000 plus interest due on his back taxes. After years of local and state alleged efforts to get this mobster, the feds were able to collect enough accounting information to sentence him. Capone, who ruled Chicago's illicit beer and liquor trade during Prohibition, had a crime organization netting him an estimated $100 million a year in the late 20's, little of which he declared to the government.
1932 – Author Stephen Covey was born in Salt Lake City. His most popular book was The Seven Habits of Highly Effective People. His other books include First Things First, Principle-Centered Leadership, The Seven Habits of Highly Effective Families, The 8th Habit, and The Leader In Me — How Schools and Parents Around the World Are Inspiring Greatness, One Child at a Time. He was a professor at the Jon M. Huntsman School of Business at Utah State University at the time of his death, July 16, 2012.
1935 - Mike Riley-Eddie Farley record, "The Music Goes Round and Round," Decca, was released.
1935 - Langston Hughes' "Mulatto" opens, the first Black-authored play to become a long-run Broadway hit.
1935 – Major League Baseball Commissioner Kennesaw Mountain Landis fined umpire George Moriarty, Cubs manager Charlie Grimm and Chicago players English, Jurges and Herman for actions in World Series. The Cubs were defeated by the Detroit Tigers 4 games to 2.
1936 – Ozzie and Harriet's other son, David, was born in NYC. He was an accomplished actor, director, producer in his own right. Died in 2011 in Century City from colon cancer.
1936 - Bill Wyman, Rock musician with the Rolling Stones
1937 - Birthday of sax player/composer Odean Pope, Ninety-Six, SC
http://www.odeanpope.com/
1938 – Newly-approved child labor laws prohibit child labor in US factories.
1939 - Women's nylon hosiery went on sale for the first time -- at Wilmington Dry Goods in Wilmington, DE. Why Wilmington? The DuPont Company, the inventor of nylon, is based there.
1939 - Benny Goodman records "Let's Dance"
1939 – Actor F. Murray Abraham was born.
1940 - The 40-hour work week went into effect in the United States.
1944 - McCAMPBELL, DAVID, Medal of Honor.
Rank and organization: Commander, U.S. Navy, Air Group 15. Place and date: First and second battles of the Philippine Sea, 19 June 1944. Entered service at: Florida. Born: 16 January 1910, Bessemer, Ala. Other Navy awards: Navy Cross, Silver Star, Legion of Merit, Distinguished Flying Cross with 2 Gold Stars, Air Medal. Citation: For conspicuous gallantry and intrepidity at the risk of his life above and beyond the call of duty as commander, Air Group 15, during combat against enemy Japanese aerial forces in the first and second battles of the Philippine Sea. An inspiring leader, fighting boldly in the face of terrific odds, Comdr. McCampbell led his fighter planes against a force of 80 Japanese carrier-based aircraft bearing down on our fleet on 19 June 1944. Striking fiercely in valiant defense of our surface force, he personally destroyed 7 hostile planes during this single engagement in which the outnumbering attack force was utterly routed and virtually annihilated. During a major fleet engagement with the enemy on 24 October, Comdr. McCampbell, assisted by but l plane, intercepted and daringly attacked a formation of 60 hostile land-based craft approaching our forces. Fighting desperately but with superb skill against such overwhelming airpower, he shot down 9 Japanese planes and, completely disorganizing the enemy group, forced the remainder to abandon the attack before a single aircraft could reach the fleet. His great personal valor and indomitable spirit of aggression under extremely perilous combat conditions reflect the highest credit upon Comdr. McCampbell and the U.S. Naval Service.
1944 - O'KANE, RICHARD HETHERINGTON, Medal of Honor.
Rank and organization: Commander, U.S. Navy, commanding U.S.S. Tang. Place and date: Vicinity Philippine Islands, 23 and 24 October 1944. Entered service at: New Hampshire. Born: 2 February 1911, Dover, N.H. Citation: For conspicuous gallantry and intrepidity at the risk of his life above and beyond the call of duty as commanding officer of the U.S.S. Tang operating against 2 enemy Japanese convoys on 23 and 24 October 1944, during her fifth and last war patrol. Boldly maneuvering on the surface into the midst of a heavily escorted convoy, Comdr. O'Kane stood in the fusillade of bullets and shells from all directions to launch smashing hits on 3 tankers, coolly swung his ship to fire at a freighter and, in a split-second decision, shot out of the path of an onrushing transport, missing it by inches. Boxed in by blazing tankers, a freighter, transport, and several destroyers, he blasted 2 of the targets with his remaining torpedoes and, with pyrotechnics bursting on all sides, cleared the area. Twenty-four hours later, he again made contact with a heavily escorted convoy steaming to support the Leyte campaign with reinforcements and supplies and with crated planes piled high on each unit. In defiance of the enemy's relentless fire, he closed the concentration of ship and in quick succession sent 2 torpedoes each into the first and second transports and an adjacent tanker, finding his mark with each torpedo in a series of violent explosions at less than l,000-yard range. With ships bearing down from all sides, he charged the enemy at high speed, exploding the tanker in a burst of flame, smashing the transport dead in the water, and blasting the destroyer with a mighty roar which rocked the Tang from stem to stern. Expending his last 2 torpedoes into the remnants of a once powerful convoy before his own ship went down, Comdr. O'Kane, aided by his gallant command, achieved an illustrious record of heroism in combat, enhancing the finest traditions of the U.S. Naval Service.
1944 – Two Japanese warships, carrier Zuikaku and battleship Musashi, are sunk by US forces during the Battle of Leyte Gulf in the Philippines.
1945 - The United Nations charter took effect on this day at the San Francisco Conference. 51 countries came together determined to save succeeding generations from the scourge of war; to reaffirm faith in human rights; to promote social progress and better standards of life; to practice tolerance and live together in peace and unite their strength to maintain international peace and security. Since 1971, by unanimous request of the U.N. General Assembly (the world's forum for discussing matters affecting world peace and security), this day has been observed throughout all UN member nations as a public holiday, United Nations Day.
(Lower half of: http://memory.loc.gov/ammem/today/oct24.html )
1947 - The Bar Harbor holocaust occurred in Maine when forest fires consumed homes and a medical research institute. The fires claimed 17 lives, and caused thirty million dollars damage.
1947 – Walt Disney testifies before the House Un-American Activities Committee, naming Disney employees he believes to be Communists.
1951 - Sacramento, CA, reported a barometric pressure of 29.42 inches, to establish a record for October
1951 - The largest air battle of the Korean War occurs as 150 MiGs attack a formation of B-29s escorted by 55 F-84 Thunderjets. Four of the bombers were destroyed and three others seriously damaged and one F-84 was lost. Eight MiGs were destroyed (an additional two probably destroyed) and 10 others heavily damaged.
1952 - Gen. Dwight D. Eisenhower, campaigning for President in Detroit, delivered his famous speech about Korea. He promised to go to Korea and seek "an early settlement to the war" if elected President. He was -- and he did.
1956 - The first Presbyterian female minister, the Reverent Margaret Ellen Towner, was ordained in her home church in Syracuse, NY. She was appointed minister of Christian education of the First Presbytery Church, Allentown, PA. She had received a Bachelor of Divinity degree from Union Theological Seminary, New York City, in 1954.
1956 - Top Hits
Honky Tonk (Parts 1 & 2) - Bill Doggett
Love Me Tender - Elvis Presley
The Green Door - Jim Lowe
Hound Dog/Don't Be Cruel - Elvis Presley
1956 - Elvis receives his first letter from the local draft board concerning his draft status.
1958 - One of my favorite mystery writers, Raymond Chandler, starts working on his last novel this day, "The Poodle Springs Story", but he will die before completing it. Chandler was born in 1888 in Chicago. He was raised in England, where he went to college and worked as a freelance journalist for several newspapers. During World War I, Chandler served in the Royal Flying Corps. After the war, he moved to California, where he eventually became the director of several independent oil companies. He lost his job during the Depression and turned to writing to support himself at the age of 45. He published his first stories in the early 1930s in the pulp magazine "Black Mask" and published his first novel, "The Big Sleep", in 1939. He published only seven novels, among them "Farewell My Lovely" (1946) and "The Long Goodbye" (1953), all featuring tough, cynical detective Philip Marlowe. William Faulkner wrote the screen version of "The Big Sleep", which starred Humphrey Bogart as Philip Marlow. Chandler also wrote Hollywood screenplays in the 1940s and early 50s, including "Double Indemnity" (1949) and "Strangers on a Train" (1951). He died in March 1959. "There was a desert wind blowing that night. It was one of those hot, dry, Santa Ana's that come down through the mountain passes and curl your hair and make your nerves jump and your skin itch. On nights like that, every booze party ends in a fight. Meek little wives feel the edge of the carving knife and study their husbands' necks. Anything can happen." http://www.kirjasto.sci.fi/rchandle.htm
http://www.america.net/~davdmock/chandler.htm
http://www.bookreporter.com/authors/au-chandler-raymond.asp
http://www.usatoday.com/weather/wsanta.htm
http://www.britannica.com/eb/article?eu=114902&tocid=10134&query=seth%20carlo%20chandler
1960 - Brenda Lee hit #1 for the second time in the year with "I Want to Be Wanted". 1960 was a very good year for the young (age 15) songstress. In addition to her first #1 smash, "I'm Sorry" (July 18), Lee had two other songs on the charts: "Sweet Nothin's" (#4, April 18) and "That's All You Gotta Do" (#6, July 4).
1960 - Neil Sedaka records "Calendar Girl", which will reach #4 in the US early the following year.
1960 - Frank Sinatra had the #1 LP on the US album chart with "Nice 'n' Easy".
1960 - Brenda Lee's "I Want To Be Wanted" hits #1
1962 - James Brown's appearance at the Apollo Theatre in New York was recorded for a live album called "Live At the Apollo". The LP would go on to sell over a million copies and earn a reputation for being one of the finest concert albums ever made and was listed at #24 in Rolling Stone Magazine's 2003 list of the 500 greatest albums of all time.
1962 - The U.S. blockade of Cuba during the missile crisis officially began under a proclamation signed by President Kennedy. Atlantic Fleet begins quarantine operations by blockade to force Soviet Union to agree to remove ballistic missiles and long range bombers from Cuba. On the day the quarantine was to take effect, the alignment of Soviet and free world nations continued to develop rapidly.
1963 - Bob Dylan records "The Times They Are A-Changin'," "One Too Many Mornings"
1963 - The Beatles left Great Britain for their first tour outside of their homeland.
1964 - Top Hits
Do Wah Diddy Diddy - Manfred Mann
Last Kiss - J. Frank Wilson & The Cavaliers
We'll Sing in the Sunshine - Gale Garnett
I Don't Care (Just as Long as You Love Me) - Buck Owens
1964 - The Santa Barbara, CA Civic Center hosts the historic Teenage Music International Show (later known as TAMI), featuring Chuck Berry, The Supremes, The Beach Boys, James Brown, Marvin Gaye, The Rolling Stones, The Miracles, Jan and Dean, Lesley Gore, Gerry and the Pacemakers, and Billy J. Kramer and the Dakotas.
1966 - The Yardbirds and Country Joe and the Fish appear at the San Francisco Fillmore.
1968 - At the National Air and Space Administration, test pilot Bill Dana was at the controls of the North American X-15 rocket-propelled research aircraft when it made the 199th--and what turned out to be the final--flight of the X-15 program. He was flying the X-15-1, which had been the first of three aircraft to participate in a series of tests that spanned a decade and resulted in major advances for America's space flight program. In the course of that research, the X-15s spent 18 hours flying above Mach 1, 12 hours above Mach 2, nearly 9 hours above Mach 3, almost 6 hours above Mach 4, one hour above Mach 5 and a few short minutes above Mach 6. The X-15 was hailed by the scientific community as the most successful research aircraft of all time.
1969 - Unseasonably cold air gripped the northeastern U.S. Lows of 10 degrees at Concord, NH, and 6 degrees at Albany, NY established October records
1970 - President Richard Nixon appealed to radio broadcasters to screen songs with lyrics that urge drug use.
1970 - Santana's LP Abraxas hits #1
1972 - Top Hits
My Ding-A-Ling - Chuck Berry
Burning Love - Elvis Presley
Nights in White Satin - The Moody Blues
Funny Face - Donna Fargo
1973 - Art Garfunkel is awarded a gold album for his first solo L.P. "Angel Clare" which contains the hit, "All I Know".
1973 – The Yom Kippur War between Israel and the Arab states coalition ends. The final settlement between the two sides are contained in the 1978 Camp David Accords, brokered by President Jimmy Carter, that allowed the return of the Sinai peninsula to the Arab coalition in exchange for the first peace-time recognition of Israel by an Arab country.
1977 - The first jockey to win more than $5 million in purses in one year was Steve Cauthen of Kentucky, whose purses this day amounted to $5,009,692.
1978 - The film version of The Wiz, an African-American remake of The Wizard of Oz starring Diana Ross and Michael Jackson, premieres in New York City.
1979 – Yankees' manager Billy Martin punched a marshmallow salesman, Joseph Cooper, at a hotel in Minneapolis. Owner George Steinbrenner fired him after that and replaced him with Dick Howser for the 1980 season. Martin would return as manager for the 1983, 1985, and 1988 seasons, and was to be their manager for 1990, when he was killed in an automobile accident.
1980 - The British government presented Paul McCartney with a rhodium-plated medallion for being named "the best-selling songwriter and recording artist in history", by The Guinness Book of Records. Since 1962, McCartney wrote or co-wrote 43 million-selling songs and sold over 100 million records.
1980 - Top Hits
Another One Bites the Dust - Queen
Woman in Love - Barbra Streisand
He's So Shy - Pointer Sisters
1987 - Michael Jackson held the top spot on the Billboard singles chart with "Bad"
1987 - Snow fell across northeast Minnesota and northwest Wisconsin overnight, with five inches reported at Poplar Lake, MN and Gunflint Trail, MN. Thunderstorm rains caused flash flooding in south central Arizona, with street flooding reported around Las Vegas, NV. Strong northwesterly winds gusting to 50 mph downed some trees and power lines in western Pennsylvania and the northern panhandle of West Virginia.
1988 – Top Hits
Groovy Kind of Love - Phil Collins
What's on Your Mind (Pure Energy) - Information Society
Wild, Wild West - The Escape Club
Gonna Take a Lot of River - The Oak Ridge Boys
I Believe in You - Don Williams
1988 - The John Fogerty vs. Fantasy Records case began. Fantasy claimed that Fogerty had plagiarized his own song "Run Through The Jungle" when he wrote "The Old Man Down The Road." A jury found in favor of Fogerty, and he sought attorney's fees as provided by the Copyright Act of 1976. Multiple appeals found their way to the US Supreme Court that upheld the discretion of the courts regarding fees and reversed the lower courts' ruling not to grant Fogerty his legal fees.
1989 - A storm in the western U.S. produced up to three feet of snow in the mountains around Lake Tahoe, with 21 inches reported at Donner Summit. Thunderstorms in northern California produced 3.36 inches of rain at Redding to establish a 24 hour record for October, and bring their rainfall total for the month to a record 5.11 inches. Chiefly "Indian Summer" type weather prevailed across the rest of the nation. Fifteen cities in the north central U.S. reported record high temperatures for the date as readings soared into the 70s and 80s. Record highs included 74 degrees at International Falls MN, and 86 degrees at Yankton, SD.
1989 - The Rock and Roll Hall of Fame announces its 4th annual inductees: The Who, Simon and Garfunkel, The Kinks, The Platters, Hank Ballard, Bobby Darin, The Four Seasons, The Four Tops, the Holland-Dozier-Holland songwriting team, Carole King, and Gerry Goffin.
1991 - The final frontier for Gene Roddenberry, writer, best known for the creation of "Star Trek."
1992 - The Toronto Blue Jays defeated the Atlanta Braves, 4-2, in 11 innings in Game 6 to become the first non-US-based team to win the World Series. Forty-one year old Dave Winfield's 11th inning double is the key hit that scored the lead run in Toronto's victory.
1995 - The Mayor of New York City, Rudy Giuliani, declares today "Tony Bennett Day" in honor of the native singer. Later that night, Bennett celebrates with a gig at Radio City Music Hall.
1996 - Berry Gordy is awarded a star on the Hollywood Walk of Fame at 7000 Hollywood Blvd.
2000 – "El Duque" Orlando Hernandez (8-0, 1.90) loses his first postseason game as the Mets defeat the Yankees on a tie breaking eight inning double by Benny Agbayani, 4-2. New York native John Franco gets the win ending the Yankees' record 14-game World Series winning streak.
2000 - Roger Clemens is fined a reported $50,000 for throwing the jagged barrel of a shattered bat in the direction of Met catcher Mike Piazza in the first inning Game 2 of the World Series
2001 - The cities of Detroit and Auburn Hills settled lawsuits with Dr. Dre. The lawsuits accused the cities of censorship by threatening to arrest him if he aired a sexually explicit video at a concert in July 2000.
2002 - John Allen Muhammad (41), an Army veteran who recently converted to Islam, and John Lee Malvo (17), were arrested near Frederick, Maryland, in connection with the sniper shootings that left 10 dead and 3 wounded in the Washington, DC metro area. After his arrest, authorities also claimed that Muhammad admitted that he admired and modeled himself after Osama bin Laden and al-Qaeda, and approved of the September 11 attacks. One of Malvo's psychiatric witnesses testified in his trial that Muhammad had indoctrinated him into believing that the proceeds of the extortion attempt would be used to begin a new nation of only young, "pure" black people somewhere in Canada. In 2003, a judge ruled that Malvo could be tried as an adult. Muhammad began to argue his own defense on Oct 20, but was sentenced to death and executed in 2009 in Virginia.
2002 - In Game 5 of the World Series, the Giants annihilate the Angels 16-4 at Pac Bell. Jeff Kent leads the attack with two home runs and four RBIs, and ties a Fall Classic record by scoring four times. Angels win World Series 4-3.
2003 - The Concorde made its last commercial flight, landing at Heathrow Airport, London.
2005 - Hurricane Wilma reached the U.S. coastline near Everglades City in Florida with maximum sustained winds near 120 mph. The hurricane accelerated across south Florida and the Miami/Fort Lauderdale area, exiting the coast later the same day. There were 10 fatalities in Florida, and nearly 6 million people lost power, the most widespread power outage in Florida history. Preliminary estimates of insured losses in Florida were over $6 billion, while uninsured losses were over $12 billion.
2007 - In a 13-1 rout of the Rockies, Red Sox second baseman Dustin Pedroia becomes the second player, and first rookie, to hit a leadoff home run in a World Series opener. The 24-year old freshman, the 31st major leaguer to homer in his first Fall Classic appearance, joins Orioles' outfielder Don Buford who went yard in 1969 as a leadoff batter in Game 1 off Tom Seaver of the Mets.
2007 - Facebook Inc. sold a 1.6 percent stake to Microsoft Corp. for $240 million, spurning a competing offer from Google Inc.
2008 – "Bloody Friday" saw many of the world's stock exchanges experience the worst declines in their history, with drops of around 10% in most indices.
2012 In the Giants' 8-3 victory over the Tigers at AT&T Park, Pablo Sandoval becomes the fourth major leaguer to hit three home runs in a World Series game. The San Francisco third baseman, with first, third, and fifth inning round-trippers in the opening game of the Fall Classic, becomes the fourth major leaguer to accomplish the feat, joining Yankees outfielders Babe Ruth (1926, 28) and Reggie Jackson (1977) and Cardinals first baseman Albert Pujols (2011) . Giants won the World Series 4-0 in 2012.
http://www.youtube.com/watch?v=tSIB7Fe7-zo&feature=player_embedded
2013 - The U.S. Ambassador is summoned by Germany over suspicions that the U.S. monitored the cell phone calls of German Chancellor Angela Merkel. This was later confirmed.
World Series Champions This Date
1992 - Toronto Blue Jays
-------------------------------------------------------------

SuDoku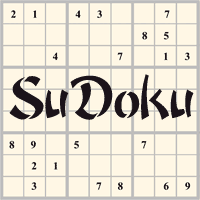 The object is to insert the numbers in the boxes to satisfy only one condition: each row, column and 3x3 box must contain the digits 1 through 9 exactly once. What could be simpler?
http://leasingnews.org/Soduku/soduko-main.htm
--------------------------------------------------------------

Daily Puzzle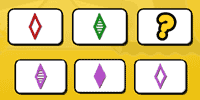 How to play:
http://www.setgame.com/set/puzzle_frame.htm
Refresh for current date:
http://www.setgame.com/set/puzzle_frame.htm
--------------------------------------------------------------


http://www.gasbuddy.com/
http://www.gasbuddy.com/GB_Map_Gas_Prices.aspx
http://www.gasbuddy.com/GB_Mobile_Instructions.aspx
--------------------------------------------------------------

Weather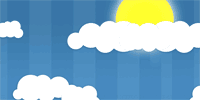 See USA map, click to specific area, no commercials
--------------------------------------------------------------

Traffic Live---
Real Time Traffic Information
You can save up to 20 different routes and check them out with one click,
or type in a new route to learn the traffic live
--------------------------------