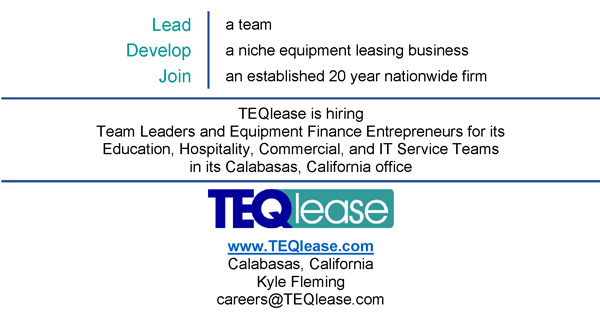 Friday, October 18, 2019


Today's Leasing News Headlines
Funders Taking "New" Broker Business List - Updated
Four Do Not Require that Brokers Be Licensed
Commercial Alternative Finance Company List
Two Companies Do Not Require Brokers Be Licensed
Funders Looking for Broker Business
Updated
New Hires/Promotions in the Leasing Business
and Related Industries
Leasing Industry Ads---Help Wanted
Team Leaders/Finance Entrepreneurs/Exp. Originators
Using the Sales Process to Build Greater Value
FinTech #102 by Alex Vasilakos
Federal Reserve Systems Beige Book Report
Modest Pace, Activity Varied Across the Country
Rob Boyer, CLFP, Receives CLFP Foundation
Cindy Spurdle Award of Excellence
'Deal Maker' Magazine Vol. 1 No. 1 Issue
"A Publication for Commercial Loan Brokers & Lenders"
The Phantom Carriage, the Uninvited
Rosemary's Baby, Theatre of Blood, Drag Me to Hell
Halloween Edition, Part 1 Leasing News' Fernando Croce
American English Coonhound
Des Moines, Iowa Adopt-a-Dog
Two Monossons Among SFNet Hall of Fame
Lifetime Achievement Awards November 12, NYC
News Briefs---
United Airlines CEO on Boeing 737 Max return:
'No one knows'
Huawei Says Nine-Month Revenue Up Despite US Pressure
Revenues jumped 24.4 percent/ profit margin increased 8.7%
More than 8,600 stores are closing in 2019
as the retail apocalypse drags on — here's the full list
Boris Johnson has finally agreed a Brexit deal with the EU
Historic Vote Saturday
Weak U.S. retail sales cast shadow over slowing economy
economy hamstrung by 15-month trade war between U.S & China
It's been a catastrophic year for some Missouri farms
Daniel Neman, St. Louis Post-Dispatch
Broker/Funder/Industry Lists | Features (wrilter's columns)
Top Ten Stories Chosen by Readers | Top Stories last six months
www.leasingcomplaints.com (Be Careful of Doing Business)
www.evergreenleasingnews.org
Leasing News Icon for Android Mobile Device

You May have Missed---
Poem
Sports Brief----
California Nuts Brief---
"Gimme that Wine"
This Day in History
SuDoku
Daily Puzzle
GasBuddy
Weather, USA or specific area
Traffic Live----
######## surrounding the article denotes it is a "press release," it was not written by Leasing News nor has the information been verified. The source noted. When an article is signed by the writer, it is considered a "byline." It reflects the opinion and research of the writer.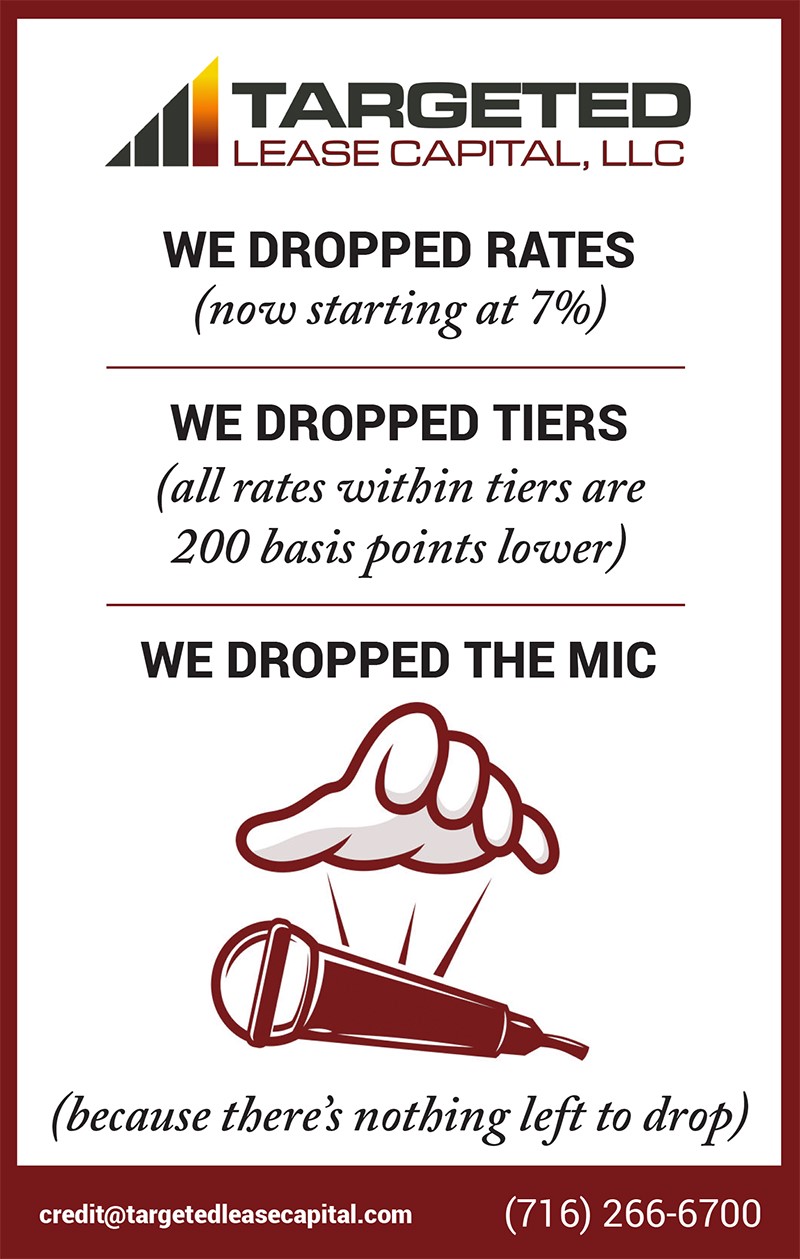 Please send a colleague and ask them to subscribe. We are free
Email kitmenkin@leasingnews.org and in subject line: subscribe

[headlines]
--------------------------------------------------------------
Funders Taking "New" Broker Business List
Four Do Not Require that Brokers Be Licensed

BSB Leasing, Inc.
Bankers Capital
C.H. Brown Company
Forum Financial Services
TimePayment Corp.
The following "funders" have informed Leasing News they will consider business from "new" third party originators. Many companies require a certain length of time in business and other requirements, such as a specific volume of business. These "funders" will consider submissions from those new in the leasing and finance business:


Name
In Business Since
Contact
Website
Leasing Association

$10,000 Minimum
Application Only to
$250,000 Financial
Statement Transaction
Up to $1MM Business
Loans Up to $500K

N

$50,000 - $1.5 million (Our average size transaction is $250,000. Preferred range $100,000 - $500,000)
A -Accepts Broker Business | B -Requires Broker be Licensed | C -Sub-Broker Program
| D -"Private label Program" | E - Also "in house" salesmen

[headlines]
--------------------------------------------------------------
Commercial Alternative Finance Company List
Two Companies Do Not Require Brokers Be Licensed

There is no advertising fee or charge for a listing. They are "free." Leasing News makes no endorsement of any of the companies listed, except they have qualified to be on this specific list.
This list will appear on the website as well as in the News Edition, from time to time, particularly when updated, as well as utilized when Leasing News is asked for a referral or has a good reputation.
To qualify for this list, the company must be a "funder" and not a "Broker." The company may sell off its portfolio from time to time, but the definition is for a company or financial institution where 50% or more of its business is from actually "funding" transactions themselves, where they are on "recourse." Every non-public company' banker and/or investor(s) are contacted to verify this.
Leasing News reserves the right to not list a company who does not meet these qualifications.
This is for commercial business only, no consumer transactions, and products offered to list include, Bridge Loans, Business Loans Factoring, Capital Leasing, Lines of Credit, Merchant Advance, Trade/PO Financing, Working Capital.

Name
In Business Since
Contact
Website
Leasing Association

Term Loans, Buiness Lines of Credit

Bridge Loans, Factor, Leasing, Lines of Credit, Merchant Advance, Trade/PO Financing/Working Capital

Working Capital Loans
& Products, Merchant Advance
Advance of Future Receivables

Working capital, Short term bridge capital, high risk MCA

A -Accepts Broker Business | B -Requires Broker be Licensed
| C -Sub-Broker Program| D - Also "in house" salesmen
To join the list, email: kitmenkin@leasingnews.org
[headlines]
--------------------------------------------------------------
Funders Looking for Broker Business
Updated
To qualify for this list, the company must be a funder (as qualified by Leasing News) and on the "Funder List," an acceptable Better Business Bureau Rating and no history of complaints at Leasing News. Also, it is their practice to notify lessees in advance when the lease will end and what the residual will be, specifically not automating extra lease payments, or insisting their discounter follow the same policy. We reserve the right to not list a company who does not meet these qualifications.
There is no advertising fee or charge for a listing. They are "free." Leasing News makes no endorsement of any of the companies listed, except they have qualified to be on this specific list.
We encourage companies who are listed to contact us for any change or addition they would like to make. We encourage adding further information as an "attachment" or clarification of what they have to offer would be helpful to readers.
Please send company name, contact/email or telephone number as well as a URL to attach or description to \kitmenkin@leasingnews.org
Alphabetical list - click on company name to view more details
1st Enterprise Bank Leasing
360 Equipment Finance
Allegheny Valley Bank Leasing
Allstate Leasing
American Leasefund, Inc.
Bankers Capital
Barrett Capital Corporation
Baystone Government Finance/
KS StateBank
Black Rock Capital
Boston Financial & Equity Corp.
BSB Leasing, Inc.
Calfund, LLC
Celtic Bank
C.H. Brown Company
Chesapeake Industrial Leasing Co., Inc.


Dakota Financial
Dedicated Funding
Dext Capital
Exchange Bank Leasing (formerly Dumac Leasing)
FirstLease, Inc.
First Federal Leasing
First Foundation Bank
First Midwest Equipment Finance
Financial Pacific Leasing
Forum Financial Services, Inc.
Gonor Funding
Global Financial & Leasing Services, LLC
International Financial Services
Corporation
Madison Capital
Maxim Commercial Capital, LLC



Mesa Leasing
National Equipment Finance
NewLane Finance
NexTier Leasing
NFS Leasing, Inc
North Mill Equipment Finance
Northwest Leasing Company, Inc
P&L Capital Corporation
Padco Financial Services
Pacific Mercantile Bank
Pawnee Leasing Corporation
Providence Equipment Finance
Quality Leasing Co, Inc
RLC Funding
SLIM Capital, LLC
Standard Professional Services, LLC
TEAM Funding Solutions
TimePayment
Your Leasing Solution, LLC
A -Accepts Broker Business | B -Requires Broker be Licensed | C -Sub-Broker Program
| D -"Private label Program" | E - Also "in house" salesmen
Full List:
http://leasingnews.org/Funders_Only/New_Broker.htm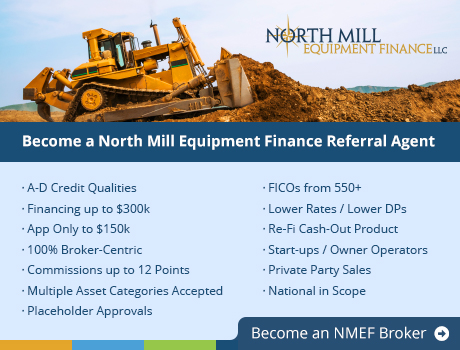 [headlines]
--------------------------------------------------------------
New Hires/Promotions in the Leasing Business
and Related Industries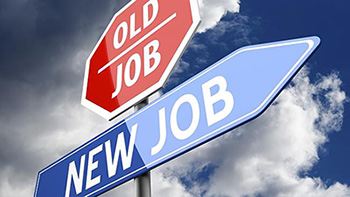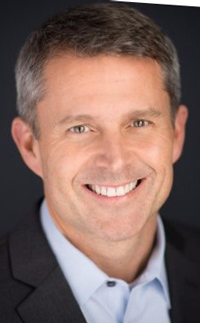 Rob Bolo was hired as Director, Business Development, CIT Capital Equipment Finance, New York City, New York. He is located in Charlotte, North Carolina. Previously, he was Senior Vice President, Fifth Third Bank (Acquired MB Financial Bank in May, 2019) (May, 2019 - October, 2019); Senior Vice President, Carolinas and Virginia, MB Financial Bank (May, 2016 - April, 2019). He began his career at GE Capital, March, 1992, Associate Sales Rep, Technical Sales Program; promoted July, 1994, Senior Account Manager; promoted November, 1996, Senior Vice President. Volunteer: Advisory Council, Give Hope Global (August, 2012 - Present). Education: West Virginia University. Bachelor of Science (BS), Mechanical Engineering, Magna cum Laude (1987 - 1991). Activities and Societies: Appointed to WVU Student Foundation Board of Managers, Awarded academic and leadership honorees, including Golden Key National Honor Society, Tau Beta Pi and Pi Tau Sigma Engineering Honorees, Mortar Board Honorary and Mountain Honorary, Elected Phi Sigma Kappa social fraternity President, Treasurer and Executive Council Member. https://www.linkedin.com/in/robertbolo/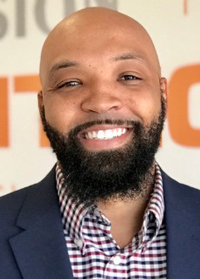 Maurice Copeland was hired as Account Executive, Partners Capital Group, Santa Ana, California. He is located in the Lynnwood, Washington Office. Previously, he was at The Valley Management Group, starting November, 2016, Assistant Director of Operations; promoted December, 2017, Director of Operations; Regional Account Manager, Crexendo Business Solutions (April, 2016 - October, 2016); Account Executive, Zones (February, 2014 - January, 2016); Account Executive, Zones (February, 2014 - November, 2014); Commercial Sales Manager, Cartoys (July, 2011 - February, 2014). Education: Spokane Falls Community College (2007). https://www.linkedin.com/in/maurice-copeland-9971a872/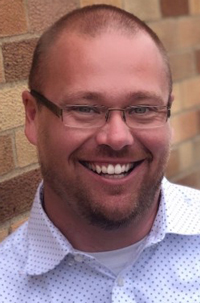 Adam Domke was hired as Business Development Officer, Oakmont Capital Services, LLC., West Chester, Pennsylvania. He will be located in the Albany, Minnesota. Previously he was Account Manager, Stearns Bank (May, 2017 - September, 2019). Education: Bemidji State University. Bachelor's Degree, Graphic Design (2000 - 2004). https://www.linkedin.com/in/adam-domke-79172b148/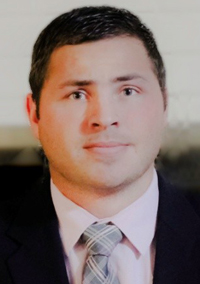 Brandon R. Marshall was hired as Senior Leasing Consultant, Quality Leasing Co., Inc. (QL), the commercial equipment financing subsidiary of the Tom Wood Automotive Group, Indianapolis, Indiana. "(He)... will be working from his office in Central Texas and will be tasked with expanding QL's direct and third-party originations." He began his career at C.H. Brown CO., Equipment Finance, June, 2014, as Commercial Lender; promoted December, 2017, Chief Operating Officer; promoted February, 2019, President. Education. West Texas A&M University. Bachelor of Science. BS. Agricultural Business and Management (2011 - 2015). https://www.linkedin.com/in/bradon-marshall-ba04a3151/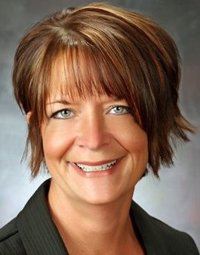 Sarah Olmscheid was hired as Operations Specialist, Oakmont Capital Services, West Chester, Pennsylvania. She will be located in the Albany, Minnesota Office. "Formerly employed by Stearns Bank...Since 2000, Sarah has honed her skills in funding, documentation, insurance, titling, customer service, technology updates/enhancements, and operations management in various positions at Stearns Bank. In her new role with Oakmont, she will focus on assisting customers with funding, documentation, and insurance inquiries while providing top-notch service." Education: St. Cloud State University and Alexandria Tech. https://www.linkedin.com/in/sarah-olmscheid-35392b31/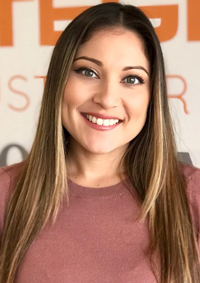 Veronica Raymondo was hired as Account Executive, Partners Capital Group, Santa Ana, California. Previously, she was Customer Relationship Manager, Proponet (January, 2018 - September, 2019); Sales Account Executive, The Hire Talent/A Talent Assessment Company (September, 2017 - January, 2018); Account Manager, Ca Med Management, Inc. (June, 2009 - August, 2017); Sales Account Executive, Automatic Data Processing Insurance Agency, Inc. (January, 2014 - July, 2014). Education: Azusa Pacific University. Bachelors of Science, Organizational Leadership (2012 - 2014). 15- month course program for the Bachelors of Science of Organizational Leadership. This program helped build student's abilities to conduct business in Marketing, Management, Financial, and Group oriented aspects. Fullerton College. https://www.linkedin.com/mynetwork/invite-sent/veronica-raymondo-2bb92781/?isSendInvite=true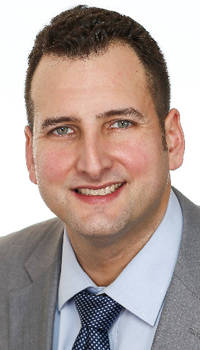 Luke Smith was promoted to Regional Sales Manager, Wells Fargo. He is based in Chandler, Arizona. He was first hired as Territory Manager, New York, New York, March, 2016. Previously, he was at GE Capital, starting as Assistant Vice President, Sales, Corporate Finance, February, 2009; promoted October, 2010, Vice President; promoted June, 2011, Senior Vice President. Corporate Audit Staff, General Electric (July, 2005 - August, 2007); FMP (Financial Management Program), General Electric Consumer & Industrial (2003 - 2005). Education: State University of New York at Albany. Bachelor/ Business & Economics, Finance Concentration (1999 - 2003); East Islip High School (1996 - 1999). https://www.linkedin.com/in/lukeryansmith/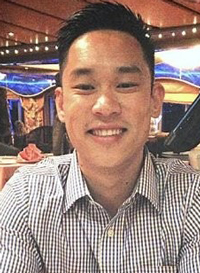 Stanley Wang was hired as Account Executive at Partners Capital Group, Santa Ana, California. He serves as Executive Assistant, GJ Design, Inc. since March, 2010. Previously, he was President of Advanced Management Group, Inc. (September, 2013 - August, 2019); Server, Gyu-Kaku Japanese Barbecue (December, 2011 - October, 2012); Server, Alondra's Hot Wings (May, 2010 - August, 2011). Languages: Chinese. English. Education: University of California, Riverside. Bachelor of Arts (BA), Sociology. (2009 - 2013). East Los Angeles College (2007 - 2009). Alhambra High School
(2002 - 2006).
https://www.linkedin.com/in/stanley-wang-3792b67a/
Carol Wilson was promoted to Assistant Treasurer, Equipment Finance Administrator, Lakeland Bank, Oak Ridge, New Jersey. "(She)... joined Lakeland in 2007 as an Equipment Finance Coordinator, left to pursue other opportunities and was rehired for the same position in 2013. She earned a bachelor's degree in health administration from City College of New York."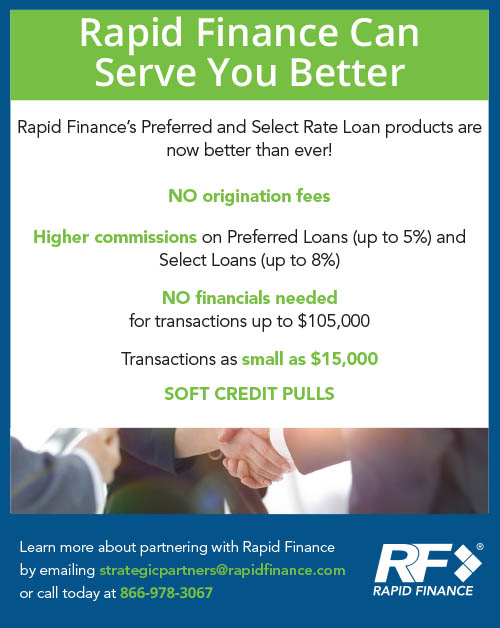 [headlines]
--------------------------------------------------------------
Help Wanted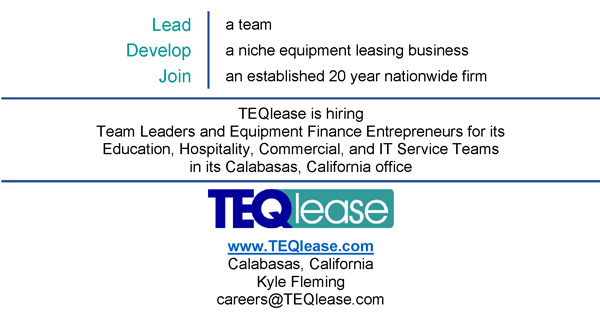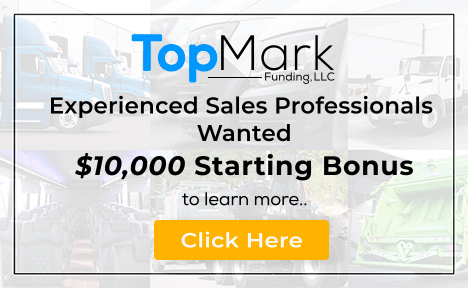 [headlines]
--------------------------------------------------------------
Using the Sales Process to Build Greater Value
FinTech #102 by Alex Vasilakos
The core of any business model is sales. You cannot be successful unless people or businesses are buying into your products, services and ideas. Unfortunately, many companies, especially small enterprises, fail to convert enough sales to become successful. Sure, you might sell enough to make it from pitch to pitch, but is your business evolving how you hoped it would? If not, then what do you need to change? How can you improve the sales process to build greater value for your consumers? The steps toward success are found through the use of consistent methods, value building, relationship development and transparent communication.
Consistency
What is your current sales model? Is it clearly defined for all managers and personnel? A sales process must have direct and actionable steps, and these steps must ensure that every customer gets a similar experience from your company. Therefore, what is your protocol for leads? Is there a definitive timeline for contact? Every customer is valuable and deserves attention and respect. If they call you and are waiting for three to five days before they hear back from you, that is not a good sign that you value their potential business. Keep in mind that initial contact does not have to include a full sales presentation. The initial communication is about gathering information and figuring out how your business can help theirs. Therefore, the first step to a successful sales model is consistency through a defined sales process.
Value Building
Do you understand what a discovery call is and its importance to the client and your business? The discovery call is the initial point of contact between one of your salespeople and the potential client. Primarily, these calls are meant to qualify a lead, meaning that your sales team is looking for indicators the lead is a good fit for your services. However, to ensure that the prospective relationship is mutually beneficial, it is critical that your team understand the right questions to ask. Some companies have their sales teams use scripts to help them drill down on the specific needs of the client, but a great team understands how to use these tools to bolster better dialogue, rather than using them as a crutch. The key to this step of the sales process is to build value through garnering trust. Do not use the discovery call to sell a prospective client; use it to listen and understand their needs.
Relationship Development
The key to a successful business relationship is the same as any other relationship: trust. A client wants to know that you understand their problem and are actively searching for a solution. One way to alienate a business partnership before it starts is to upsell or sell them anything before fully grasping their problem. Trust comes from listening and showing. Don't rush the sale. Let a client naturally come to the conclusion that you are the answer to their problem. However, this natural progression does not occur without a little help from your business. To demonstrate that you are listening to their concerns, provide them with research and B2B content marketing pieces that show how your products and services can resolve their issues. These pieces should include things like case studies, infographics and white papers. Essentially, you are attempting to demonstrate that you are an expert in your field and that you have the answers to their problems, and by doing so, you help to develop a business relationship that can last for years to come.
Transparent Communication
A great sales process often follows similar steps to conflict resolution because it involves negotiation and cooperation.
There are five steps:
1. Clarify the problem
2. Establish the goal
3. Discuss possible solutions
4. Determine needs and concerns
5. Agree on a resolution
Creating lasting relationships is about harnessing the power of transparent communication. Following the five steps above helps both parties share and discover the needs and wants of each. However, it is only through showing a legitimate interest in resolving a client's problem that you can find success in your sales expectations.
While you might feel that any lead has the responsibility to know your product and its value that is not the way this works. Your job is to demonstrate the value of your service and prove that it is a solution to a prospect's troubles. Unfortunately, that job is not always as simple as it sounds. Therefore, if you are looking to create a complete B2B content marketing strategy, then contact us today.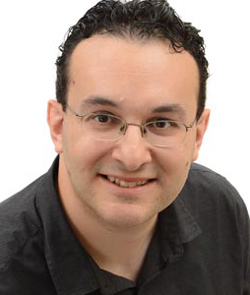 Alex Vasilakos
Director of Marketing
The Finance Marketing Group
Alex@financemarketing.com
Office: 518-591-4645x102 / Fax: 518-677-1071
90 State Street, Suite 1500, Albany, NY 12207
He entered advertising and marketing in 2003, right when the industry landscape shifted from traditional print to digital media. In that time, Alex has worked with numerous large accounts in both healthcare and financial services, and has helped small and medium-sized businesses grow and flourish in their respective digital markets. Alex has won countless awards for creative direction and strategy, and is certified by Google Partners in both AdWords and Analytics. Currently, Alex works exclusively with financial services companies, but his depth of knowledge and experience can help design and implement long-reaching strategies for businesses across all industries.

Previous Financial Technology Articles
http://www.leasingnews.org/Conscious-Top%20Stories/fintech.html
[headlines]
--------------------------------------------------------------
Federal Reserve Systems Beige Book Report
Modest Pace, Activity Varied Across the Country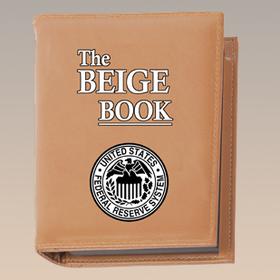 Overall Economic Activity
Reports from Districts representing states in the southern and western U.S. generally were more upbeat than Districts representing the Midwest and Great Plains. Household spending was solid on balance: non-auto retail sales increased modestly, while light vehicle sales were generally robust. Tourism and travel-related spending was up modestly. Housing market conditions changed little. On the business spending side, nonresidential construction increased at a slightly slower yet still modest pace, while leasing activity advanced at a slow but steady rate. Manufacturing activity continued to edge lower. Contacts in some Districts suggested that persistent trade tensions and slower global growth weighed on activity. The early impact of a recent auto strike was limited. Freight shipments stabilized after falling during the previous reporting period. Bankers in many Districts reported moderately rising loan volumes, while activity in nonfinancial services increased solidly. Agricultural conditions deteriorated further due to the ongoing impacts of adverse weather, weak commodity prices, and trade disruptions. Business contacts mostly expect the economic expansion to continue; however, many lowered their outlooks for growth in the coming 6 to 12 months.
Employment and Wages
On balance, employment rose slightly amid reports of persistent worker shortages. Labor market tightness across skill levels and occupations was widely cited as a factor restraining hiring. Districts often reported relatively stronger demand for workers in the professional services and information technology industries. By contrast, hiring in freight and manufacturing was weak. A number of Districts reported that manufacturers reduced their headcounts because orders were soft. However, some firms were more concerned about the longer-term availability of workers and subsequently chose to reduce hours rather than staff levels. Wages rose moderately in most Districts, with upward pressure noted for lower-skill workers in the retail and hospitality industries and for higher-skill professional and technical workers. A number of smaller firms reported difficulty matching pay offers from larger firms. Broadly, employers continued to use nonwage approaches such as bonuses and benefits to attract and retain talent.
Prices
Most Districts characterized the recent pace of price increases as modest. Both retailers and manufacturers noted rising input costs, often for items subject to new tariffs, but retailers had relatively more success passing through these cost increases to their customers. Despite a recent increase in fuel costs, some reports suggested that shipping rates remained lower than they were earlier this year because of excess capacity in the industry.
Highlights by Federal Reserve District
Boston
Signs of slowing have become more widespread in recent weeks, although software and IT services firms reported results that exceeded expectations and real estate markets have not weakened. Outlooks have softened; contacts attribute some of the softening to increased uncertainty, not poorer current results.
New York
Regional economic growth slowed to a subdued pace. Job creation remained sluggish, largely reflecting a shortage of available workers, as labor markets remained very tight and wage growth picked up. Prices continued to rise modestly. Service sector activity weakened noticeably, and real estate markets softened somewhat.
Philadelphia
On balance, business activity continued at a modest pace of growth during the current Beige Book period. Further labor market tightening caused "acute pressure," described as increased hiring difficulty, constrained growth, and higher wages. Still, wages grew moderately and prices rose modestly overall. Most firms expressed a positive outlook, with ongoing caution amid heightened uncertainty.
Cleveland
District activity was stable on balance. Professional and business services, auto sales, and home sales rose while residential construction and freight fell. Manufacturing activity stabilized after a couple periods of decline. Employment was stable overall, though there were some scattered reports of softening. Wages increased modestly because of tight labor markets. Selling prices rose modestly.
Richmond
The Fifth District economy continued to grow at a modest rate. Manufacturers saw declines in shipments and new orders; however, port and trucking activity rose. Retail, tourism, and nonfinancial service firms generally experienced slight to moderate growth. Residential and commercial real estate sales, leasing, and construction picked up, overall. Labor markets remained tight. Wages and prices rose moderately.
Atlanta
The economy expanded at a modest pace. Labor markets remained tight, and reports of wage pressures were more widespread among low-skilled positions. Non-labor input costs rose for some contacts. Overall retail sales were mixed. Residential real estate activity improved, while nonresidential activity was stable. Manufacturing activity rebounded since the previous report.
Chicago
Economic activity increased slightly overall. Employment, consumer spending, business spending, and construction and real estate all increased slightly. Manufacturing production declined a bit. Wages and prices rose slightly and financial conditions improved modestly. The crop harvest got off to a slow start, as rains delayed fieldwork.
St. Louis
Economic conditions have improved slightly since the previous report. Contacts from multiple industries noted a heightened sense of economic uncertainty. Consumer spending activity ticked up. Local bankers reported growth in outstanding loan volumes. However, manufacturing activity contracted slightly, and row crop production levels are expected to be well below 2018 levels.
Minneapolis
Ninth District activity grew at a slight pace. Employment was flat. Labor demand remained healthy with some signs of softness. Manufacturing activity decreased slightly, with some contacts expecting a further slowdown in the final quarter of 2019. Consumer spending was mixed, but late-summer tourism was solid. Commercial construction and real estate increased, but residential was mixed. Oil drilling increased slightly.
Kansas City
Economic activity expanded slightly in late August and September. Consumer spending rose modestly, and sales in the transportation, professional and high-tech services, and wholesale trade sectors were solid. Real estate activity increased, but residential construction activity slowed. However, energy and manufacturing activity declined, and agricultural conditions remained weak.
Dallas
Economic activity continued to expand moderately. Energy activity declined, but growth remained solid in manufacturing and services. Home sales increased and loan demand accelerated. Selling prices were largely flat, as firms' ability to pass through cost increases remained limited. Hiring continued at a steady pace. Outlooks were mixed and uncertainty remained elevated.
San Francisco
Economic activity in the Twelfth District expanded at a modest pace. The labor market remained tight, and wage growth was moderate. Reports on price inflation were mixed. Sales of retail goods increased modestly, and consumer and business services activity expanded slightly. The pace of commerce in the manufacturing sector was little changed, and the agriculture sector slowed further. Activity in residential and commercial real estate markets was solid, and lending grew further.
Full Report
https://www.federalreserve.gov/monetarypolicy/beigebook201910.htm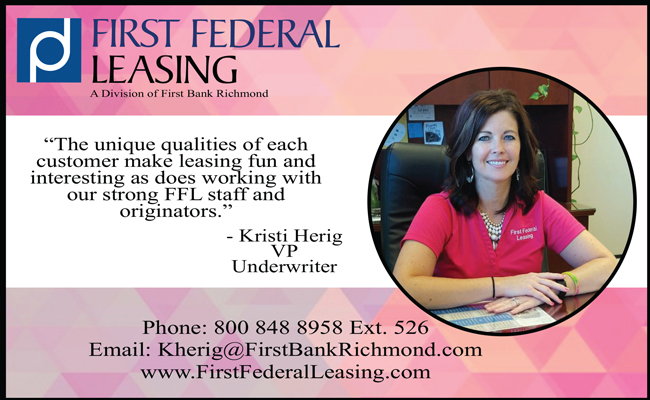 [headlines]
--------------------------------------------------------------
##### Press Release ############################
Rob Boyer, CLFP, Receives CLFP Foundation
Cindy Spurdle Award of Excellence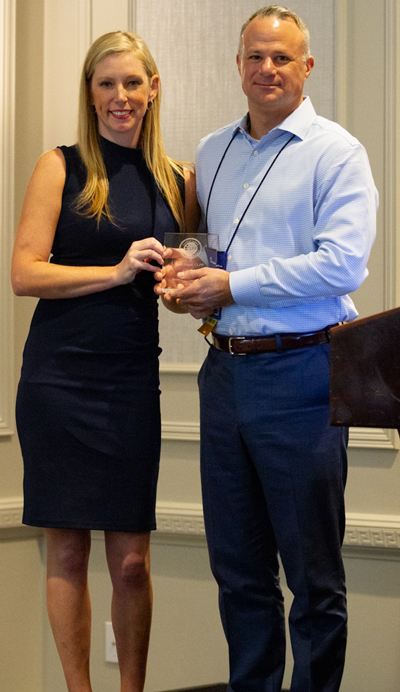 Reid Raykovich, CLFP, Executive Director, Certified Lease & Finance Professional Foundation, Robert "Rob" Boyer, CLFP, President at BB&T Commercial Equipment
The Certified Lease & Finance Professional (CLFP) Foundation presented the 2019 Cindy Spurdle Award of Excellence to Robert "Rob" Boyer, CLFP, President at BB&T Commercial Equipment Capital Corp.,
at the National Equipment Finance Association (NEFA} Fall Funding Symposium in Atlanta, Georgia. The award was created in 2012 to acknowledge the CLFP who has contributed the most to the industry and best represents the CLFP ideals for the year. Nominees are submitted by the CLFP community and the final winner is decided by the CLFP Board of Directors.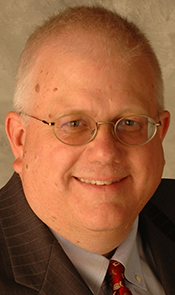 Kevin Prykull, CLFP, Vice President of the CLFP Board of Directors, SVP Credit Executive at PNC Equipment Finance states, "The Cindy Spurdle Award of Excellence is befitting for Rob who provides ongoing commitment and service to the CLFP certification, our Foundation, and the equipment finance and leasing industry. I have had the opportunity to work directly with Rob on the CLFP Board over the last couple of years. His insights, leadership and thoughtfulness helped propel the exam, certification and our Foundation to new heights. Rob clearly makes a difference, akin to the excellence of Cindy Spurdle for which this award is in honor. Rob is a consummate professional and represents the CLFP in the very best light."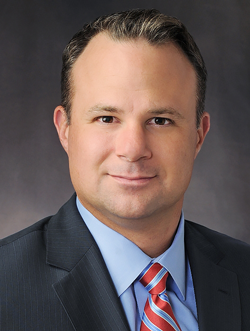 Robert Boyer, CLFP, responded, "It is truly a great honor to be recognized by the CLFP Foundation for the work that I did while a member of the Foundation's Board of Directors.
"The CLFP Foundation is unique in the sense that it works to build a better industry by its focus on developing enhanced knowledge and ethical conduct at the individual professional level. I found the CLFP's mission and purpose very compelling and I am happy that I was able to have a positive impact on its growth and development."

The CLFP designation identifies you as a knowledgeable professional to employers, clients, customers, and peers in the leasing industry. There are currently 816 Certified Lease & Finance Professionals throughout the United States, Canada, and Australia. For more information please visit www.CLFPFoundation.org
### Press Release ############################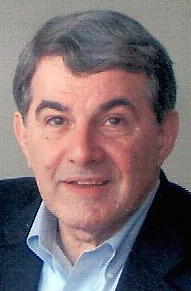 Ralph Mango

Editor/writer of diverse business content: business plans, policy/process, and training. GM delivers results above plan.
Associate Editor Leasing News, responsible for proofreading and editing each news edition, as well as contributing content.
Available for Projects
ralphmango@hotmail.com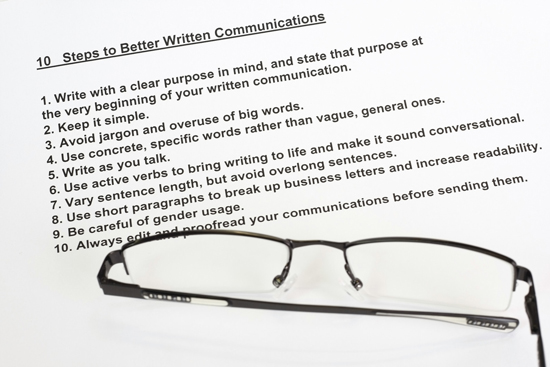 [headlines]
--------------------------------------------------------------
### Press Release ############################
'Deal Maker' Magazine Vo1. 1 No. 1 Issue
"A Publication for Commercial Loan Brokers & Lenders"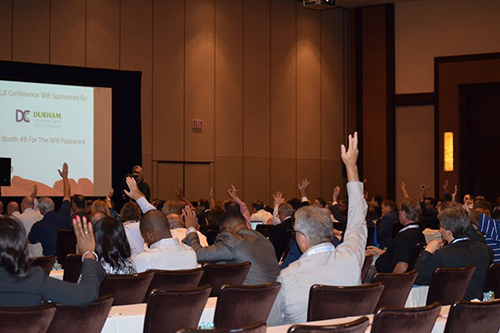 Eager to Learn and Connect with Funding and Lending Sources
The National Alliance of Commercial Loan Brokers is proud to announce the release of the digital version of our inaugural issue of 'Deal Maker.'
'Deal Maker' focuses on today's diversified commercial loan brokers and the banks and lenders that serve them. 'Deal Maker' will cover a variety of issues, topics, and concerns that brokers face in the day-to-day operation of their business.
Issues will run bi-monthly, and will profile successful brokers and lenders who can share advice and insight into the world of commercial brokerage and lending.
Deal Maker Magazine (40 pages)
http://www.naclb.org/wp-content/uploads/2019/10/01_DEALMAKER-SeptOct-19-v5.pdf
For Advertising Information:
Susie Angelucci
Phone: 484-253-2508
Email: sangelucci@naclb.org
#### Press Release #############################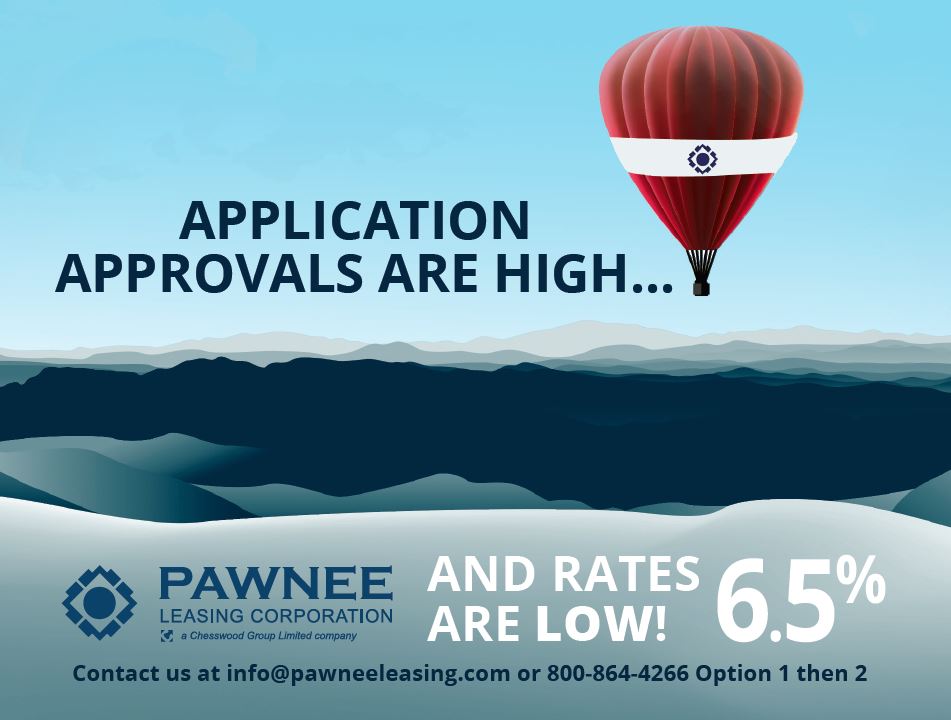 [headlines]
--------------------------------------------------------------
Special Halloween Edition
By Fernando Croce
With Halloween just around the corner, we've put together a two-part catalog of classic frightfests to go with your pumpkin treats. Check back next week for more indelible horror tales.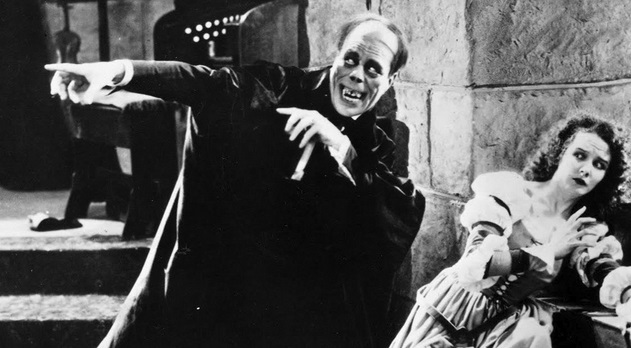 The Phantom Carriage (Victor Sjostrom, 1921): One of the earliest existing horror films, this silent classic of Swedish cinema still packs a wallop. The great, pioneering director Victor Sjostrom also gives an unforgettable performance as David Holm, a family man whose life has dissipated into drunken cruelty. On New Year's Eve, as both his wife (Hilda Borgstrom) and a Salvation Army volunteer (Astrid Holm) look for him, he hides in a cemetery with his pals. According to a legend, the last man who dies before the stroke of midnight will have to replace the Grim Reaper in his spectral coach—this time, the man turns out to be David. Employing imaginative filters and layers to visually convey overlapping spiritual realms, Sjostrom's intense fable remains a haunting, moving, highly influential work.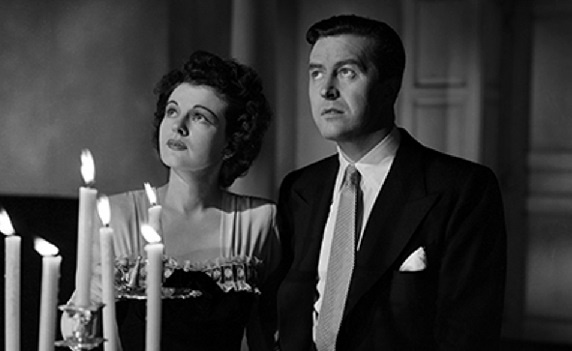 The Uninvited (Lewis Allen, 1944): Ghosts tales don't come much classier than this subtle chiller, which uses spooky suggestion rather than ghastly scares. Set on the Cornwall coast, it follows music composer Rick (Ray Milland) and his sister Pamela (Ruth Hussey) as they become fascinated by an unusual 18th-century seaside mansion. After purchasing it, they learn about its backstory from the owner's granddaughter, Stella (Gail Russell), who feels deeply attached to the place despite it being where her mother died. The more they investigate, the more clearly they come to see that the house is haunted by a couple of spirits with unfinished business. Lewis Allen directs with moody elegance, turning the settings into Gothic backdrops the way Hitchcock did in "Rebecca." A genteel precursor to "The Haunting" and "Poltergeist."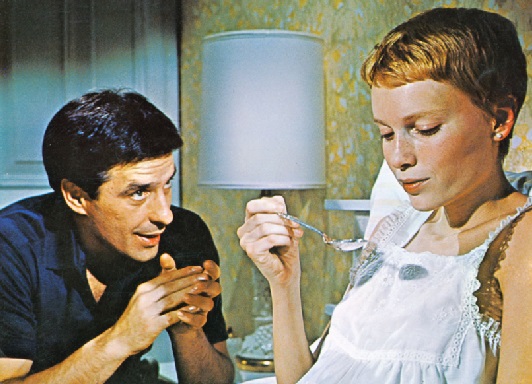 Rosemary's Baby (Roman Polanski, 1968): Surely one of the most frightening movies for expecting mothers, this darkly comic horror movie has often been imitated but never equaled. Mia Farrow plays Rosemary, a young woman who moves with her husband (John Cassavetes) into a spooky old building in New York City, and starts having strange feelings after she becomes pregnant. Suspicious people start to intrude upon her life, while concerned friends mysteriously disappear. Is it all in her imagination, or do her odd neighbors have anything to do with it? Brilliant, controversial director Roman Polanski creates a unique atmosphere that mixes genuine dread with eccentric humor, building up to an unforgettable conclusion. And keep an eye out for Ruth Gordon's Oscar-winning, movie-stealing performance.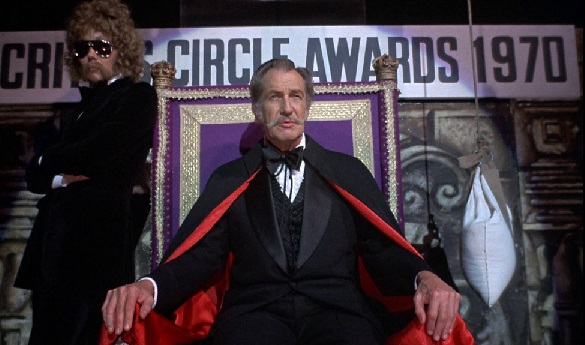 Theatre of Blood (Douglas Hickox, 1973): Horror veteran Vincent Price has a blast in this entertaining, darkly humored thriller, which gives Shakespeare a grisly twist. Price plays Edward Lionheart, a famous stage actor who, having lost the award from a group of critics, fakes his own death in order to take revenge on them. With the help of his daughter Edwina (Diana Rigg), he lures each of the reviewers into a gruesome version of the Bard's scenes. The stabbing in "Julius Caesar" and the pound of flesh in "The Merchant of Venice" are but a couple of the elaborate vengeful schemes Edward unleashes on his foes. Directed with tongue in cheek by Douglas Hickox, the movie is bloody fun and graced with Price's joyous, knowing hamminess.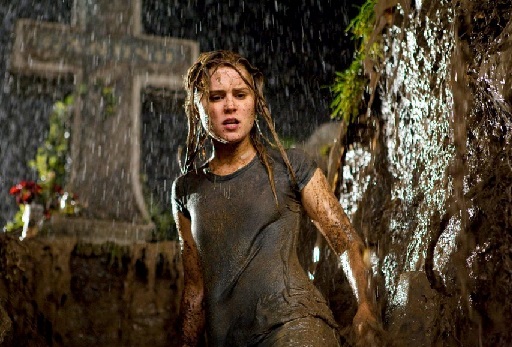 Drag Me to Hell (Sam Raimi, 2009): Best known today for his "Spider-Man" movies, director Sam Raimi actually got his start as a maker of gruesome and clever horror movies. Consider this chilling, giddily over-the-top supernatural thriller a return to his original roots. Christine (Alison Lohman) is an ambitious loan officer who seems ready for a promotion when a mysterious old woman enters her bank to ask for an extension for her home loan. Christine's decision unleashes her client's terrifying true personality, and suddenly she finds herself dealing with a curse that makes her life a literal hell. Can she break the spell, or will she succumb to the sinister forces plaguing her? Mixing shocks and social criticism, this is a macabre moral fable with a particularly electrifying stinger.
[headlines]
--------------------------------------------------------------
American English Coonhound
Des Moines, Iowa Adopt-a-Dog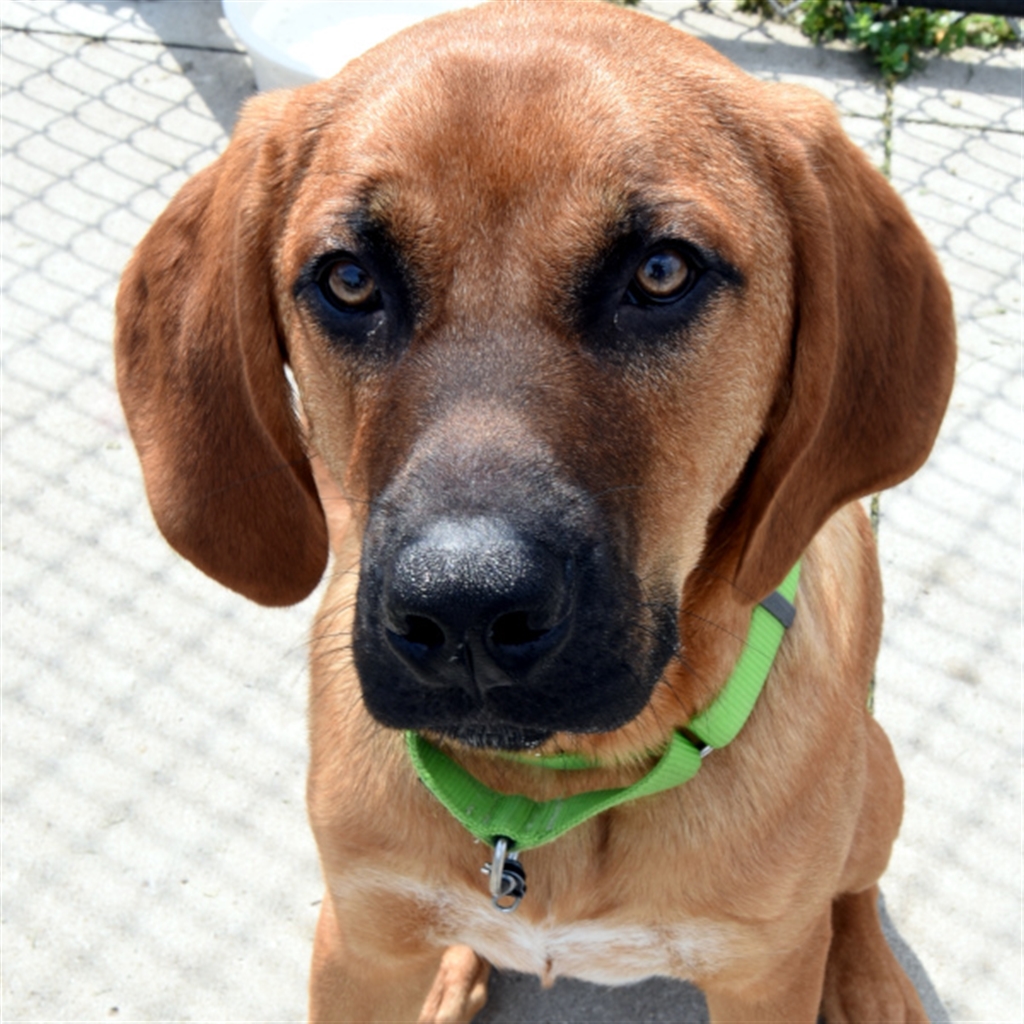 Hank

ID #177221
Male
Age: 8 months
Color: Red Brown
Weight: 70.6 lbs.
Neutered
Site: ARL Main
Animal Rescue League of Iowa
5452 NE 22nd St.,
Des Moines, IA 50313
arl@arl-iowa.org
(515) 262-9503
Adoption Hours
Monday through Friday from 11 a.m. to 8 p.m.
Saturday and Sunday from 11 a.m. to 6 p.m.
Adoptions are processed a minimum
of 30 minutes before closing.
Adoption Process:
https://www.arl-iowa.org/adopt/adoption-process/
[headlines]
--------------------------------------------------------------
Two Monossons Among SFNet Hall of Fame
Lifetime Achievement Awards November 12, NYC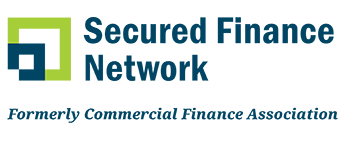 The SFNet inaugural Hall of Fame Ceremony will take place Tuesday, November 12 at the Marriott Marquis Times Square. The evening will begin with our Board of Directors reception at 5:30 p.m., black-tie optional. Drinks and hors d'oeuvres will be served. The ceremony will begin around 6:00 p.m. The reception and ceremony are invitation-only.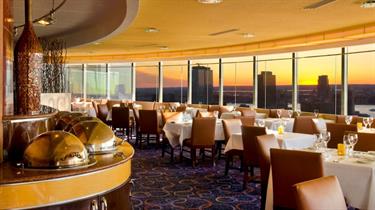 Following the ceremony, a private dinner for the inductees and their guests will be held at The View Restaurant in the Marriott Marquis Times Square, beginning at 7:30 p.m.
Sponsorship packages are available for the Hall of Fame festivities. For information, email James Kravitz at JKravitz@sfnet.com.
If you would like to make a Hall of Fame Tribute Gift to the Secured Finance Foundation in honor of one or more of our inductees, please click here: https://www.sfnet.com/75th-annual/halloffame/hall-of-fame-tribute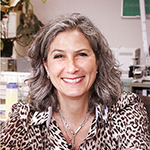 Deborah J. Monosson
2019 Inductee, Boston Financial & Equity
Corporation
https://www.sfnet.com/75th-annual/convention-speaker-detail/deborah-j.-monosson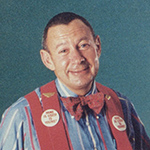 Sonny Monosson
2019 Inductee, Boston Financial & Equity
Corporation
https://www.sfnet.com/75th-annual/convention-speaker-detail/sonny-monosson
About SFNet Hall of Fame – Lifetime Achievement Awards
https://www.sfnet.com/75th-annual/halloffame

[headlines]
--------------------------------------------------------------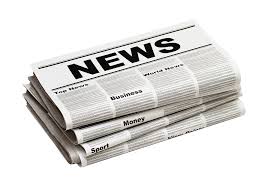 News Briefs----
United Airlines CEO on Boeing 737 Max return:
'No one knows'
https://www.cnbc.com/2019/10/16/united-airlines-ceo-on-boeing-737-max-return-no-one-knows.html
Huawei Says Nine-Month Revenue Up Despite US Pressure
Revenues jumped 24.4 percent/ profit margin increased 8.7%
https://www.securityweek.com/huawei-says-nine-month-revenue-despite-us-pressure
More than 8,600 stores are closing in 2019
as the retail apocalypse drags on — here's the full list
https://www.businessinsider.com/stores-closing-in-2019-list-2019-3
Boris Johnson has finally agreed a Brexit deal with the EU
Historic Vote Saturday
https://www.businessinsider.com/boris-johnson-has-agreed-a-brexit-deal-with-the-eu-2019-10
Weak U.S. retail sales cast shadow over slowing economy
economy hamstrung by 15-month trade war between U.S & China
https://www.reuters.com/article/us-usa-economy-retail/weak-u-s-retail-sales-cast-gloom-over-economy-idUSKBN1WV1NG
It's been a catastrophic year for some Missouri farms
Daniel Neman, St. Louis Post-Dispatch
https://www.stltoday.com/lifestyles/food-and-cooking/neman-it-s-been-a-catastrophic-year-for-some-missouri/article_28ea46d7-159f-56d2-b87c-



[headlines]
--------------------------------------------------------------


You May Have Missed---
Tesla gets approval to start manufacturing in China
https://nypost.com/2019/10/17/tesla-gets-approval-to-start-manufacturing-in-china/
[headlines]
--------------------------------------------------------------
Baseball Poem---
1933, Reagan's voice carried him to Des Moines and WOC's larger sister station, WHO. Broadcasting over a new 50,000-watt clear-channel station that carried throughout the Midwest, Reagan became a well-known sports announcer whose specialty was creating play-by-play accounts of Chicago Cubs baseball games that the station received by wire.
Gene Autry poem by Jack Buck-
This is from a poem written by the famous radio announcer Jack Buck, the voice of the St. Louis Cardinals for over 50 years. This was written for Gene Autry's 83rd Birthday Party in 1990. There are many similarities to Ronald Reagan
The Last Cowboy
As America grew
and headed west,
Gene Autry was there and he was the best.
He tapped telegraph keys
then starred on the screen,
the greatest Saturday star
young eyes had seen.
He wore a white hat
and the kids always knew
he'd do the right thing
they wanted him to.
He could shoot at a target
and invariably hit it
while jumping a river,
and he sand as he did it.
He crooned "South of the Border"
and sang on Christmas morn,
the most glamorous cowboy
ever born.
His ride through life
is matched by no other,
a business tycoon,
yet everyone's brother.
He has enjoyed life to the fullest
and made our lives richer,
but he'd have traded it all
for a World Series pitcher.
We salute him today
and we'll love him tomorrow,
the last cowboy's life
was ours to borrow.
Little did he know
when he named his horse,
he was describing himself-
Champion, or course!

[headlines]
--------------------------------------------------------------
Mahomes dislocates knee cap, MRI scheduled
https://www.espn.com/nfl/story/_/id/27868487/chiefs-quarterback-patrick-mahomes-exits-game-vs-broncos-knee-injury
Yankees on brink of elimination after ugly loss
https://nypost.com/2019/10/18/yankees-on-brink-of-elimination-after-ugly-loss-to-astros/
USA TODAY Sports' Week 7 NFL picks: Do Cowboys
or Eagles claim first place in NFC East?
https://www.usatoday.com/story/sports/nfl/2019/10/17/usa-today-week-7-nfl-picks-predictions-cowboys-eagles/4006069002/
Amari Cooper has "plateaued"; will test out quad Friday
http://www.theredzone.org/Blog-Description/EntryId/78784/Amari-Cooper-has--plateaued---will-test-out-quad-Friday
Ex-49ers QB Alex Smith had 17 separate surgeries
on his broken right leg
https://www.mercurynews.com/2019/10/16/upon-further-review-ex-49ers-qb-alex-smith-had-17-surgeries-on-his-broken-right-leg/
[headlines]
--------------------------------------------------------------


California Nuts Briefs---

Cell phone earthquake early warning system goes live in California
https://www.mercurynews.com/2019/10/17/cell-phone-earthquake-early-warning-system-goes-live-in-california/
San Jose without PG&E?
Mayor wants to explore city-owned utilities
https://www.mercurynews.com/2019/10/17/san-jose-without-pge-mayor-wants-to-explore-city-owned-utilities/


[headlines]
--------------------------------------------------------------



"Gimme that Wine"

http://www.youtube.com/watch?v=EJnQoi8DSE8
Napa County's wine grape harvest is about 75 percent completed
https://www.winebusiness.com/news/?go=getArticle&dataId=221114
Wine Executive of the Year: Bob Torkelson
https://www.winemag.com/gallery/wsa2019winners/?utm_campaign
Why Wine Country isn't attracting Millennials
https://www.sfchronicle.com/travel/article/Why-Wine-Country-isn-t-attracting-Millennials-14520897.php#
How Climate Change Impacts Wine
By Eric Asimov
https://www.nytimes.com/interactive/2019/10/14/dining/drinks/climate-change-wine.html?action=click&module=Top%20Stories&pgtype=Homepage
Free Wine App
https://www.nataliemaclean.com/mobileapp/

Wine Prices by vintage
http://www.winezap.com
http://www.wine-searcher.com/
US/International Wine Events
http://www.localwineevents.com/
Leasing News Wine & Spirits Page
http://two.leasingnews.org/Recommendations/wnensprts.htm
[headlines]
----------------------------------------------------------------
This Day in History
1767 - Boundary between Maryland and Pennsylvania, the Mason Dixon line, was agreed upon, a major step in establishing "state" territories.
http://www.infoplease.com/ce6/us/A0832111.html
http://www.gamber.net/gamber/mason-dx.htm
http://news.nationalgeographic.com/news/2002/04/0410_020410_TVmasondixon.html
http://www.appalachiantales.com/masondixon.htm
1775 - Falmouth, the original capital of Maine (later to be called Portsmouth) burned by British
http://www.mainehistory.org/facts/Falmouth_Fire.pdf
1776 - At the Battle of Pelham, Col. John Glover and the Marblehead regiment collided with British Forces in the Bronx. Sir William Howe, Commander-in-Chief of the British army, landed 4,000 English and Hessian troops near the stables on Pelham Parkway in an action which became the first permanent invasion of the American mainland in the American Revolution. Howe's objective was to outflank the American army by marching west across today's Bronx along the Boston Post Road. This would also cut off Washington's vital supply route from New England and enable the British to surround Washington and quickly end the rebellion. However, 600 seamen from the Boston area, led by Colonel John Glover, and fighting from behind Pelham Manor's stone walls put an end to Howe's plan and saved Washington's army. The main significance of the Battle of Pelham lay in the fact that it bought time for Washington to remove the American army from an extremely perilous position and to retreat to White Plains. It is for this reason that the Battle of Pelham has been called the battle that saved the American Revolution.
1776 - Col John Glover and Marblehead regiment meet British Forces in Bronx, considered to be the first "Marines." Glover and 750 soldiers, stationed at Pell's Point, fought to a standstill a British force of more than 4,000 regulars.
http://1-14th.com/GenGlover.htm
http://www.angelfire.com/ca4/gunnyg/vignettes22.html
http://www.speakeasy.org/~docschlk/glover.htm
http://www.marblehead.com/glovers/
http://www.amazon.com/exec/obidos/ASIN/0883890577/avsearch-bkasin-20/
103-9138784-6331807
1836 - Birthday of Ellen Browning Scripps (d. 1932), born London, England. Assisted her brother in numerous ways on his way to acquiring the Detroit Evening News and was a Jane-of-all-trades from proof to writing to make it a success. She then turned all of her energies and money to helping her brother Edward who was beginning a newspaper career in Cleveland. Through wise investments in newspapers as well as real estate, she became a multi-millionaire whose philanthropic works included the Scripps Institution of Oceanography and Scripps Memorial Hospital in La Jolla (both with Edward), then singly endowed the Scripps College for Women in Claremont, CA., and helped establish the San Diego Zoo.
http://www.sandiegohistory.org/bio/scripps/ebscripps.htm
1842 - The first telegraph cable was laid by Samuel Morse in New York Harbor between Battery and Governors Island. The next day, the cable stopped working when a ship, in raising its anchor, had caught and wrecked 200 feet of it. Another cable was laid the following year for commercial use by Samuel Colt. It was insulated with cotton yarn, beeswax, and asphaltum encased in a lead pipe, and connected New York City with both fire Island and Coney Island.
1859 - U.S. Marines reach Harper's Ferry, VA and assault the arsenal seized by John Brown and his followers. Colonel Robert E. Lee has Lieutenant JEB Stuart carry a note to Brown demanding his surrender. Brown refuses and closes and bars the doors of the Engine House. Stuart waves his hat up and down as a signal to begin the assault. The Marines attack the doors with sledgehammers, but to no effect. They find a heavy ladder and use that as a battering ram. In two blows, they create a small opening in the right hand door which is split, and they storm into the building. Lieutenant Israel Green, who leads the assault, attacks Brown with the dress sword he brought by mistake from Washington. The sword, which was never meant for combat, bends on Brown's leather belt. Green grasps the sword by the ruined blade and hits Brown over the head with it, knocking him unconscious. The raid is over.
1862 - Morgan's raiders captured federal garrison at Lexington, Ky. John Morgan and his cavalry surprised Union Major Seidel at Ashland and captured him and his command in broad daylight. After outfitting his command with new horses, colt revolvers and other captured goods, Morgan's men burned the government stables and railroad depot before leaving Lexington.
1863 - Union General Daniel Sickles returns to visit his old command, the Third Corps of the Army of the Potomac. He was recovering from the loss of his leg at Gettysburg and the visit turned sour when the army's commander, General George Meade, informed Sickles that he would not be allowed to resume command until he completely recovered from his injury at Gettysburg. Meade posted Sickles' troops at the left end of the Union line. The Army of the Potomac was arranged in a three-mile long, fishhook-shaped line on the top of Cemetery Ridge and Culp's Hill. On the morning of July 2, Sickles noticed that just in front of his position was a section of high ground. In his estimation, this rise could be used by the Confederates to shell the Union position. Sickles expressed confusion over his orders and three times Meade explained that Sickles was to hold the end of Cemetery Ridge. Sickles was unhappy with the explanation, failing to understand that Meade was fighting a defensive battle. He moved his corps forward anyway, and the move nearly cost the Union the battle. A furious Meade ordered Sickles to withdraw his troops, but the Confederates were already attacking. After heavy losses, the Third Corps moved back to Cemetery Ridge. Despite his wound, Sickles hurried back to Washington to conduct damage control. One of his first visitors was President Lincoln. Sickles was one of the few Democrats who welcomed Lincoln to Washington in 1861 and Lincoln remembered that gesture. Sickles gave his account of the battle and justified his move. He even claimed that his action prevented Meade from retreating and therefore prevented a Union defeat. This began a war of words between Meade and Sickles that lasted the rest of their lives. When the reports on the battle were filed that fall, Sickles did not fare well. Many, such as General Governor K. Warren and General-in-Chief Henry Halleck, blasted Sickles for his actions.
http://www.civilwarhome.com/sicklesbio.htm
1867 - The American flag flew for the first time in Alaska, marking the formal transfer of this massive northern territory from Russia to the United States. Separated from the far eastern edge of the Russian empire by only the narrow Bering Strait, the Russians had been the first Europeans to significantly explore and develop Alaska. During the early 19th century, the state-sponsored Russian-American Company established the settlement of Sitka and began a lucrative fur trade with the Native Americans. However, Russian settlement in Alaska remained small, never exceeding more than a few hundred people. Seeing the giant Alaska territory as a chance to cheaply expand the size of the nation, William H. Seward, President Andrew Johnson's secretary of state, moved to arrange the purchase. Agreeing to pay a mere $7 million for some 591,000 square miles of land, a territory twice the size of Texas and equal to nearly a fifth of the continental United States, Seward secured the purchase of Alaska at the ridiculously low rate of less than 2¢ an acre. He was seriously criticized for the purchase and it took Congress over a year to approve as people called the land "nothing but an ice box." The museum in Juneau, Alaska has a full collection of historic events.
1870 - Chew Tilghman of Philadelphia, PA., received a patent for his invention of a sandblasting process for cleaning, engraving, cutting and boring glass, stone, metal and other hard substances.
1873 - Football rules were formulated at a meeting held in New York City and attended by delegates from Columbia, Princeton, Rutgers, and Yale universities.
1898 - The United States flag was raised in Puerto Rico.
http://memory.loc.gov/ammem/today/oct18.html
1890 – John R. Owen, Jr. is first man to run 100 yard dash in under 10 seconds.
http://www.michtrack.org/HOF/hofowens.htm
1900 - Birthday of Lotte Lenya, born Karoline Wilhelmine Blamauer (d. 1981), Vienna, Austria. Actress-singer, a star of the musical stage in pre- Hitler Berlin before fleeing to the United States, she popularized much of the music of her first husband's music, composer Kurt Weill. She starred in the stage version (1928) and then film (1931) of "The Threepenny Opera." Following Weill's death and the increase of Hitler's anti-Jewish campaign, she immigrated to the U.S. and led a revival of Weill's works including the Three Penny for which she won the 1956 Tony award. She appeared in Broadway production of "Cabaret" (1966), in such films as "The Roman Spring of Mrs. Stone" (1961), but perhaps best known to American audiences as the Russian nurse Rosa Klebb with a knife in her shoes in "From Russia with Love" (1964).
http://www.tvtome.com/images/people/271/8/53-32178.jpg
http://www.kwf.org/pages/ll/llbio.html
http://www.tvtome.com/tvtome/servlet/PersonDetail/personid-271853
1904 - Birthday of A.J. Liebling (d. 1963), New York, NY. American journalist and author who said "Freedom of the press belongs to those who own one."
1906 - A hurricane struck South Florida drowning 124 persons stranded in the Florida Keys.
1906 - Birthday of James David Brooks (d. 1992), at St. Louis, MO. During the Depression, Brooks worked as a muralist in the Federal Art Project of the works Progress Administration. His best-known work of that period was "Flight," a mural on the rotunda of the Marine Air Terminal at La Guardia National Airport in New York. It was painted over during the 1950s, but restored in 1980. Brooks served with the US Army from 1942 to 1945. When he returned to New York, his interest shifted to abstract expressionism. His paintings were exhibited in the historical "Ninth Street Exhibition" as part of the Museum of Modern Arts exhibits "Twelve Americans" and "New American Painting," among others.
1908 - Birthday of author/writer Marshall Winslow Stearns (d. 1966), Cambridge , MA
http://www.keough.net/category/us/0195012690.html
1918 – Birthday of pianist/songwriter Bobby Troup (d. 1999), Harrisburg, PA. Actor, jazz pianist, singer, and songwriter, he wrote the song "Route 66" and acted in the role of Dr. Joe Early with his wife Julie London in the television program "Emergency!" in the 1970s. http://www.emergencyfans.com/basement/articles/bio-troup.htm
http://www.emergencyfans.com/people/bobby_troup.htm
1919 - Singer Anita O'Day, born Anita Belle Colton (d. 2006), Chicago , IL .
http://www.anitaoday.com/
http://www.geocities.com/BourbonStreet/Delta/3898/anitabio.html
1922 – "Robin Hood," starring Douglas Fairbanks, opened at Grauman's Egyptian Theater in Hollywood. Searchlights crossed the sky for the first time at a Hollywood premiere. As a publicity stunt two weeks before the premiere, Fairbanks had posed atop a New York hotel in costume, with bow and arrow, for photographers. He and several others shot arrows from the building and accidentally injured a man through an open window (the man agreed not to press charges). Fairbanks was born in Denver, Colorado, in 1883 and began appearing onstage in 1901. He married in 1907 and had one son, Douglas Fairbanks, Jr., but the marriage ended in divorce. By 1915, he had switched to the fledgling film industry, where he was regularly cast as a swashbuckling hero. By 1918, he had appeared in more than 24 films. In 1919, Fairbanks teamed up with fellow stars Charlie Chaplin and Mary Pickford and director D.W. Griffith to launch the United Artists Corporation.
The following year, Fairbanks and Pickford married. As a wedding present for Pickford, Fairbanks bought an estate with 22 rooms on 18 acres, and Beverly Hills' first swimming pool. The couple dubbed the property "Pickfair."
Meanwhile, Fairbanks continued to star in the United Artists' films, including "The Three Musketeers" (1921), "Robin Hood" (1922), and "The Thief of Baghdad" (1924). Unlike many other early stars, Fairbanks successfully made the transition to sound, but his career faded as he aged. In 1933, he and Pickford divorced and, in 1936, he married the former Lady Sylvia Ashley, a chorus girl who had married an English lord. He died in 1939.
1926 - Singer/guitarist/song writer Charles Edward Anderson "Chuck" Berry (d. 2017) born St. Louis, MO. One of the pioneers of rock and roll music. With songs such as "Maybelline" (1955), "Roll Over Beethoven" (1956), "Rock and Roll Music" (1957) and Johnny B. Goode" (1958), Berry refined and developed rhythm and blues into the major elements that made rock and roll distinctive. Writing lyrics that focused on teen life and consumerism, and developing a music style that included guitar solos and showmanship, Berry was a major influence on subsequent rock music.
http://home.swipnet.se/~w-20401/chuck/berry.htm
http://www.chuckberry.com/
http://www.history-of-rock.com/berry.htm
http://www.crlf.de/ChuckBerry/bibliography.html
http://www.rocksite.info/r-berry-chuck.htm
1929 - The Judicial Committee of England's Privy Council ruled that women were to be considered as persons in Canada. Previously, under English common law, women were persons in matters of pains and penalties, but were not persons in matters of rights and privileges.
1930 - A big, early season lake effect snowstorm on the lee shores of Lake Erie and Ontario dumped 48 inches of snow just south of Buffalo , NY and 47 inches at Gouveneur, NY.
1935 - Tommy Dorsey cuts " I'm Getting Sentimental Over You."
1941 - Humphrey Bogart movie "The Maltese Falcon" is released, from the novel of the same name by Dashiell Hammett.
http://www.filmsite.org/malt.html
http://us.imdb.com/title/tt0033870/
http://www.awerty.com/maltese2.html
1942 - Vice. Adm. William F. Halsey replaces Vice Adm. Robert L. Ghormley as commander, South Pacific. The man nicknamed "Bull" by the press began his military career as a destroyer commander during World War I. Halsey was made a captain at the age of 53, earned his naval aviator's wings, and was promoted to vice admiral in 1940. But it was the bombing of Pearl Harbor that would mark out his future for him. Halsey's task force was one of the few functioning battle groups left after the destruction of so much of the American fleet, placing him in the position of making the unpredictable and aggressive strategic decisions for which he would become renowned.
1945 - Paul Robeson, African-American actor, singer, athlete and activist, receives NACCP Spingarn Medal
1945 - THOMPSON, MAX, Medal of Honor
Rank and organization: Sergeant, U.S. Army, Company K, 18th Infantry, 1st Infantry Division. Place and date: Near Haaren, Germany, 18 October 1944. Entered service at: Prescott, Ariz. Birth: Bethel, N.C. G.O. No.: 47, 18 June 1945. Citation: On 18 October 1944, Company K, 18th Infantry, occupying a position on a hill near Haaren, Germany, was attacked by an enemy infantry battalion supported by tanks. The assault was preceded by an artillery concentration, lasting an hour, which inflicted heavy casualties on the company. While engaged in moving wounded men to cover, Sgt. Thompson observed that the enemy had overrun the positions of the 3d Platoon. He immediately attempted to stem the enemy's advance single-handedly. He manned an abandoned machinegun and fired on the enemy until a direct hit from a hostile tank destroyed the gun. Shaken and dazed, Sgt. Thompson picked up an automatic rifle and although alone against the enemy force which was pouring into the gap in our lines. He fired burst after burst, halting the leading elements of the attack and dispersing those following. Throwing aside his automatic rifle, which had jammed, he took up a rocket gun, fired on a light tank, setting it on fire. By evening the enemy had been driven from the greater part of the captured position but still held 3 pillboxes. Sgt. Thompson's squad was assigned the task of dislodging the enemy from these emplacements. Darkness having fallen and finding that fire of his squad was ineffective from a distance, Sgt. Thompson crawled forward alone to within 20 yards of 1 of the pillboxes and fired grenades into it. The Germans holding the emplacement concentrated their fire upon him. Though wounded, he held his position fearlessly, continued his grenade fire, and finally forced the enemy to abandon the blockhouse. Sgt. Thompson's courageous leadership inspired his men and materially contributed to the clearing of the enemy from his last remaining hold on this important hill position.
1950 - Top Hits
"Goodnight Irene" - The Weavers
"All My Love" - Patti Page
"Harbor Lights" - The Sammy Kaye Orchestra (vocal: Tony Alamo)
"I'm Moving On" - Hank Snow
1953 - Willie Thrower becomes the first black NFL quarterback in modern times.
(Blacks played football with whites during the reconstruction period, following the Civil War).
http://www.post-gazette.com/sports/columnists/20020224finder0224p1.asp
http://sport.guardian.co.uk/Print/0,3858,4395488,00.html
http://www.pittsburghpa.net/sports/columnists/20020829finder4.asp
1954 - "The Week in Religion" aired for the last time over Dumont television. First broadcast in March 1952, this ecumenical Sunday evening panel show divided the hour into 20-minute segments each for Protestant, Catholic and Jewish news.
1956 - Football commissioner Bert Bell turned thumbs down on the use of radio-equipped helmets by NFL quarterbacks.
1956 - Martina Navratilova was born in Prague, Czechoslovakia. In 2005, Tennis magazine selected her as the greatest female tennis player for the years 1975 through 2005 and she is considered one of the best female tennis players of all time.
http://www.fortunecity.com/lavendar/sidjames/126/martina.html
http://www.wtatour.com/players/playerprofiles/playerbio.asp?PlayerID=140007
1956—Top Hits
"Rock-in Robin" - Bobby Day
"Tears on My Pillow" - Little Anthony and The Imperials
"Bird Dog" - The Everly Brothers
1956 - A 21-year-old Elvis Presley pulls into a Memphis gas station where he starts to attract a crowd of autograph seekers. After repeatedly asking Elvis to move on so he can resume normal business, station manager Ed Hopper slaps Presley on the head and finds himself on the receiving end of a punch in the eye from Elvis. Station employee Aubrey Brown tries to help his boss, but is no match for Presley. After police are called, Hopper and Brown are charged with assault and are eventually fined $25 and $15 respectively.
1957 - "Colt 45," Wade Preston starred in this ABC western as Christopher Colt, son of the inventor of the Colt revolver, and a government agent. Character actor Donald May replaced Preston and played the role of Sam Colt, Jr., Christo­pher's cousin, until early 1960 when Preston returned to the show. My father, Lawrence Menkin, wrote several of these episodes. He basically said the actor Wade Preston never caught on and theme was pretty lame and needed to be "wild," but the producer would hear none of it.
1958 - Top Hits
It's All in the Game - Tommy Edwards heim, retold the story of Romeo and Juliet but set the action in contemporary New York City. In the story, star-crossed lovers Maria and Tony are torn between their feuding cultures: Maria's brother leads a Puerto Rican gang that is at odds with Tony's Anglo gang. The movie won 10 Academy Awards, including Best Picture, Director, and Supporting Actor and Actress.
1961 - Trumpeter Wynton Marsalis born New Orleans, LA.
1961 - The movie version of the Broadway musical West Side Story opens at New York's Rivoli Theater. The musical, featuring music and lyrics by Leonard Bernstein and Stephen Sond
1961 - "Le Bateau," by French painter Henri Matisse, went on display in the Museum of Modern Art in New York City. The painting attracted large numbers (over 100,000) of viewers. For 47 days, nobody realized that "Le Bateau" was hanging upside down.
1966 - Top Hits
"Reach Out I'll Be There" - Four Tops
"Last Train to Clarksville" - The Monkees
"Psychotic Reaction" - Count Five
"Blue Side of Lonesome" - Jim Reeves
1967 – American League votes to allow Athletics to move from Kansas City to Oakland and expand the league to 12 teams in 1971 with the addition of the Kansas City Royals and Seattle Pilots. The Pilots relocated to Milwaukee to become the Brewers.
1967 - Tamla-Motown releases Smokey Robinson & the Miracles "I Second That Emotion." The record climbs to #4 on the pop chart and Number One of the R&B, making it their biggest hit since "Shop Around" in 1960.
1968 - Circus Circus Casino opened in Las Vegas "to attract all members of the family." The football-field-sized casino and big top was a giant pink and white oval shaped circus tent across from the Riviera Hotel. To separate the gamblers from their kids, as required by law, a second level contained midway games and attractions for the tykes, but still in view of the circus acts. Circus Circus in Reno , Nevada is very popular with families, also due to the low prices of the rooms.
1969 - The Temptations' "I Can't Get Next To You" hits #1
1969 - At a Rock 'n' Roll revival concert at New York's Madison Square Garden, Bill Haley is given an eight minute standing ovation.
1969 - The Jackson 5 make their US network TV debut on :The group includes Jackie (18), Tito (15), Jermaine (14), Marlon (12) and Michael (10).
1971 - The final issue of "Look" magazine was published. It had been a must-see publication
1972 - Overriding President Nixon's veto, Con­gress passed a $25 billion Water Pollution Control Act.
1974 - Top Hits
"I Honestly Love You" - Olivia Newton-John
"Nothing from Nothing" - Billy Preston
"Then Came You" - Dionne Warwicke and Spinners
"Please Don't Stop Loving Me" - Porter Wagoner and Dolly Parton
1974 - Chicago Bull Nate Thurmond becomes the first in NBA to complete a quadruple double: 22 pts, 14 rebounds, 13 assists and 12 blocks.
1975 - Simon and Garfunkel reunite on "Saturday Night Live."
1975 - John Denver's LP Windsong hits #1
1976 - No. 1 Billboard Pop Hit: "If You Leave Me Now," Chicago . The song is the group's 11th top 10 hit and the first to go to No. 1.
1977 - One of the more popular black rock and roll acts this year is the Brothers Johnson (George and Louis). Their "Strawberry Letter 23" is certified gold on this date, having recently hit Number One on the R&B chart and #5 on the pop chart.
1977 - Reggie Jackson made history and earned the nickname, Mr. October. Regg-a-roo (as Howard Cosell called him) hit three home runs on three successive pitches. He led the New York Yankees to an 8-4 thrashing of the Los Angeles Dodgers and rookie manager Tommy Lasorda in Game 6 of the World Series. Three different pitchers served up the gopher balls to Jackson. The New York Yankees won the series, 4 games to 2; their first Series title in 15 years.
1981 - Though it yielded only one minor hit single in "Backfired," "Koo Koo," the solo album by Blondie's Deborah Harry, goes gold today
1982 - Top Hits
"Jack and Diane" - John Cougar
"Who Can It Be Now?" - Men at Work
"Eye in the Sky" - The Alan Parsons Project
"I Will Always Love You" - Dolly Parton
1983 - Kenny Rogers and Dolly Parton received some gold to add to their collections -- for their smash, " Islands in the Stream."
1986 - Huey Lewis and The News had the number one album in the U.S. "Fore" was perched at the pinnacle of popdom for one week. "Fore" featured these tracks: "Jacob's Ladder," "Stuck with You," "Whole Lotta Lovin'," "Doing It All for My Baby," "Hip to Be Square," "I Know What I Like," "I Never Walk Alone," "Forest for the Trees," "Naturally" and "Simple as That."
1987 - Thunderstorms in northeastern Texas produced golf ball size hail at Atlanta , along with wind gusts to 86 mph, and four inches of rain. Damage from the storm was estimated at more than a million dollars. Sunny and mild weather continued across much of the rest of the nation.
1988 - "Roseanne" appears on TV. This comedy showed the blue-collar Conner family trying to make ends meet. Rosanne played wise-cracking Roseanne Con­ner, John Goodman played her husband Dan and Laurie Metcalf played her sister Jackie. The Conner children were played by Sara Gilbert (Darlene), Alicia Goranson and Sarah Chalke (Becky) and Michael Fishman (D.J). The last episode aired Nov 14, 1997 but it remains popular in reruns. During the short-lived revival (March 27, 2018, to May 22, 2018), the series reached No. 3, with an average of 18 million viewers per episode within the span of its nine episodes. In 1993, the episode "A Stash from the Past" was ranked No. 21 on TV Guide's 100 Greatest Episodes of All-Time. In 2002, Roseanne was ranked No. 35 on TV Guide's 50 Greatyest TV Shows of All-Time. In 2013, it was ranked No. 32 on TV Guide's 60 Best Series of All-Time.
1988 - Eight cities in the southwestern U.S. reported record high temperatures for the date, including Red Bluff CA with a reading of 96 degrees.
1989 - Unseasonably cold air began to invade the central and eastern U.S. Light snow fell across northern Maine and snow was also reported in the Great Lakes Region including the Chicago area. Bismarck, ND was the cold spot in the nation with a low of 9 degrees above zero. Five cities in Florida reported record high readings for the date, as temperatures warmed above 80 degrees. Miami reported a record high of 90 degrees.
1989 - Hurricane Jerry made landfall on the upper Texas coast, the latest ever for a storm in this region. The center of this very small storm passed closest to Galveston, TX which reported sustained winds of 75 mph with gusts to 100 mph
1990 - Top Hits
"Praying for Time" - George Michael
"I Don't Have the Heart" - James Ingram
"Ice Ice Baby" - Vanilla Ice
"Friends in Low Places" - Garth Brooks
1991 - 3.9 inches of snow fell at Rochester, MN, the greatest ever so early in the season
1995 - The Houston Oilers football team gave the world a view of family values. Houston Oiler David Williams missed a game against the New England Patriots to stay with his wife Debi, the day after she gave birth to their son Scot Cooper. The offensive linesman was docked $110,000 for the missed game. "Whatever the fine, it's money well spent," said Williams. "I don't regret what I've done." In a poll, 9 out of 10 football fans backed his decision. He had tried to make the game but was not able to make the last plane out of Houston, plus there was fog in New York delaying other planes. Houston owner Bud Adams insisted Williams made the wrong decision
http://tampabayonline.net/reports/top100/no43.htm
http://www.northwaychristian.org/Sermons/2002-06-16.htm
1996 - The American Basketball League, a new professional league for women, opened its inaugural season with three games. The New England Blizzard defeated the Richmond Rage, 100-73, the Columbus Quest beat the Seattle Reign, 82-75, and the San Jose Lazers took the measure of the Atlanta Glory, 78-70. The Colorado Xplosion and the Portland Power were idle on the league's first night.
2004 - After 5 hours, 49 minutes and 471 pitches, the Red Sox outlasts the Yankees, 5-4, in Game 4 of the league championship. Boston's DH David Ortiz, who is the first player in baseball history to hit two walk-off home runs in during the postseason, ends the longest game in ALCS series history at 1:22 a.m. with a two-out single into center scoring Johnny Damon from second in the 14th inning at Fenway Park.
2010 – The US government determined that China is helping Iran bypass UN sanctions and is helping them, improve their missile technology and develop nuclear weapons.

World Series Champions:
1977 - New York Yankees
-------------------------------------------------------------

SuDoku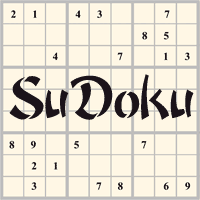 The object is to insert the numbers in the boxes to satisfy only one condition: each row, column and 3x3 box must contain the digits 1 through 9 exactly once. What could be simpler?
http://leasingnews.org/Soduku/soduko-main.htm
--------------------------------------------------------------

Daily Puzzle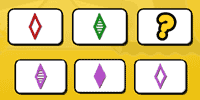 How to play:
http://www.setgame.com/set/puzzle_frame.htm
Refresh for current date:
http://www.setgame.com/set/puzzle_frame.htm
--------------------------------------------------------------


http://www.gasbuddy.com/
http://www.gasbuddy.com/GB_Map_Gas_Prices.aspx
http://www.gasbuddy.com/GB_Mobile_Instructions.aspx
--------------------------------------------------------------

Weather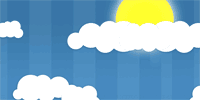 See USA map, click to specific area, no commercials
--------------------------------------------------------------

Traffic Live---
Real Time Traffic Information
You can save up to 20 different routes and check them out with one click,
or type in a new route to learn the traffic live
--------------------------------