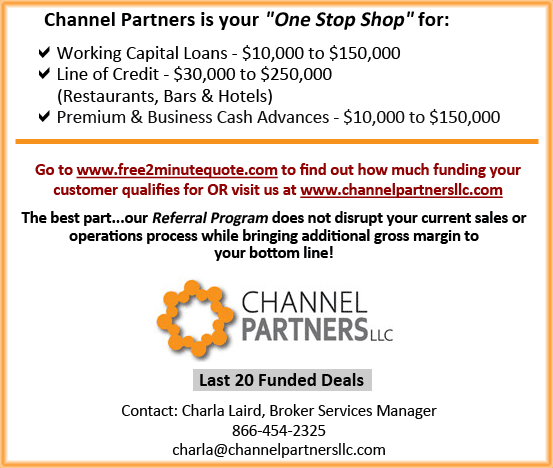 Friday, April 29, 2011
Classified Ads---Sales Manager
Goodbye LEAF Financial
by Christopher Menkin
Companies no longer taking brokers/out of biz, too
The Curious Case of Sheldon Player
Charlie Chan Saying…
NAELB Moves Atlanta Conference Date for NEFA
Classified Ads---Help Wanted
Fastest Growing Cities in the United States, 2011
The Princess of Montpensier/Cave of Forgotten Dreams
Movie and DVD Reviews by Fernando F. Croce
Blow Out/The Illusionist/Tennessee's Partner
Dominion Leasing Software Conference Report
Madison, Wisconsin---Adopt-a-Dog
Classified ads—Asset Management
News Briefs---
Tornadoes devastate south, killing at least 291
US storms kill five million chickens, damage poultry industry
CIT to acquire retail bank deposit business?
LA BBB Chief Resigns/criticism earning $400,000+ year
Brazil cenbank sees high rates lasting, fears wage heat
United Community's loss widens to $143MM, sheds bad loans
Boeing calls Dreamliner schedule intact
Casey Abrams Sent Packing on 'American Idol'
Broker/Funder/Industry Lists | Features (collection)
Top Ten Stories Chosen by Readers | Top Stories last six months

Warnings of doctor shortage go unheeded
You May have Missed---
Sports Briefs
California Nuts Briefs
"Gimme that Wine"
This Day in American History
SuDoku
Daily Puzzle
GasBuddy
Weather, USA or specific area
Traffic Live----

######## surrounding the article denotes it is a "press release" and was not written by Leasing News nor information verified, but from the source noted. When an article is signed by the writer, it is considered a "by line." It reflects the opinion and research of the writer. It is considered "bias" as it is the writer's viewpoint.

[headlines]
--------------------------------------------------------------

[headlines]
--------------------------------------------------------------

NAELB Moves Atlanta Conference Date for NEFA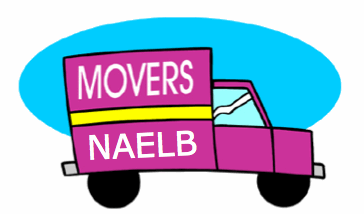 The scheduled date of the National Association of Equipment Leasing Brokers in Atlanta, Georgia has been moved from September 16-17 to October 14-15, 2011 at the Marriott Atlanta Buckhead Hotel & Conference Center.
This then does not conflict with the National Equipment Finance Association conference scheduled for September 15-17, Minneapolis, Minnesota at The Marquette.
"The NAELB Board of Directors became aware that our Eastern Regional and the NEFA Conference were on overlapping dates. We have the flexibility with our hotel to move the dates and that should work out better for the attendees and the funding sources.
"Our new dates are October 14th and 14th. We hope this will work better for both associations and wish NEFA a good conference."
Sincerely,
Bud Callahan, CLP
President
National Equipment Leasing
9801 Fall Creek Road #342
Indianapolis, IN 46256
Direct Phone: 317-823-0454 Fax: 317-823-0474
E-Mail: bcallahan@nationalequipmentleasing.com
Website: www.nationalequipmentleasing.com


Leasing Association 2011 Conferences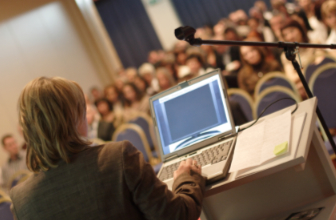 May 4-6, 2001
Grand Hyatt Hotel, Buckhead
Atlanta, Georgia
Full Event Brochure and Calendar:
NFAEventAnnouncement.pdf

| | |
| --- | --- |
| Members | $450.00 |
| Non-Members | $550.00 |
---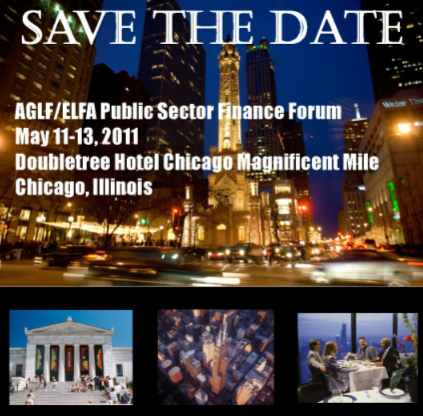 Registration is open for the AGLF/ELFA Public Sector Finance Forum. The agenda is designed to help equipment-finance professionals understand trends in the municipal-leasing marketplace and explore opportunities with public-sector equipment leasing.

Program highlights
Keynote speaker Beth Ann Bovino, senior economist at Standard & Poor's

Keynote speaker Eugene L. Munin, budget director for Chicago

Lease Accounting Issues for Lessors and Lessees

Federal Government: Termination Rights and Federal Services Contract

State and Local Bankruptcy, Defaults and Workouts in Governmental Leasing

A Road Trip From California to Illinois: Financing Situations

Who should attend
Experienced municipal lessors, as well as those seeking insight into the municipal-leasing market, plus business executives, document-management specialists, syndicators, credit rating agencies, municipal bond insurers, investment bankers, government officials, manufacturers, vendors, third-party lessors, attorneys, credit and sales personnel, and individuals interested in pursuing a business-development opportunity.

See additional conference details. If you have questions about the conference, contact aglfmtg@talley.com.
Members register here:
http://secure.aglf.org/core/events/events.aspx


---
May 11-May 13
National Vehicle Leasing Association
The Allerton Hotel on Magnificent Mile
Chicago, Illinois
Members $595
Non-Members $895
More Information:
http://www.nvla.org/Events/AnnualConference.aspx

---
September 15-17
Minneapolis, Minnesota

---


October 14-15, 2011
Atlanta, Georgia


---
October 23-25
Equipment Leasing and Financial Association
50th Annual Convention
JW Marriott Hill Country
San Antonio, Texas
---
November 11-12
Costa Mesa, California

-------------------------------------------------------------------
To view Leasing Association Events-Meetings Open to All, please click here.
[headlines]
--------------------------------------------------------------

[headlines]
--------------------------------------------------------------

[headlines]
--------------------------------------------------------------

[headlines]
--------------------------------------------------------------

### Press Release ############################
Dominion Leasing Software Conference Report

Powhatan, VA --- The Williamsburg Lodge, located in beautiful, historic Williamsburg, Virginia was the host site for the first annual Dominion Leasing Software User Conference.
The Conference proved to be a great experience for the conference attendees and the Dominion Leasing Software staff. The various breakout sessions and the free periods provided a perfect opportunity for the attendees to network, and share valuable experiences. The sessions gave the attendees the chance to learn best practices first hand, and to interact with Dominion Leasing Software staff in both educational and social settings.
The focus of this year's User Conference was 'gaining momentum' by utilizing the system's functionality to bring added value our clients and their customers. To that end the Dominion Team worked diligently to provide session topics of both educational and informational significance which were of interest to the attendees. In addition, attendees were offered the opportunity to preview the new LeaseComplete Version 5.
"We were excited to have the opportunity to preview LeaseComplete Version 5 for our customers," said Clinton Dunlow, President of Dominion Leasing Software. "We have invested over 3 years in the design and development of this ground-up rewrite of the very successful LeaseComplete system, utilizing the very latest in Microsoft technology to bring to our customers many additional features and an impressive new user experience. The excitement the preview generated and feedback we received reinforced our direction. The fact that many of our customers volunteered to participate in the System BETA testing will play a pivotal role in its long-term success."
About Dominion Leasing Software
Dominion Leasing Software is a leading provider of Web-enabled software and services to the equipment finance and retail leasing industries. LeaseComplete, its flagship lease accounting and asset management system is widely recognized as a premier custom solution for both equipment and vehicle lease portfolios. Dominion's software and services are used by a diverse group of clients including banks, credit unions, trucking companies, automobile dealerships, and independent lessors. For more information on Dominion Leasing Software, please visit www.dominionls.com.
#### Press Release #############################

Gary DiLillo, President 216-658-5618 or gary@avptc.com

Comprehensive personal property tax outsourcing services.
Click here to see what our clients say about us.
[headlines]
--------------------------------------------------------------

[headlines]
----------------------------------------------------------------
This Day in American History
-------------------------------------------------------------

SuDoku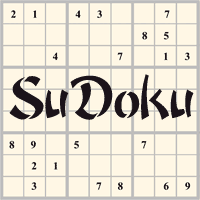 The object is to insert the numbers in the boxes to satisfy only one condition: each row, column and 3x3 box must contain the digits 1 through 9 exactly once. What could be simpler?
http://leasingnews.org/Soduku/soduko-main.htm
--------------------------------------------------------------

Daily Puzzle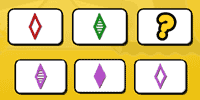 How to play:
http://www.setgame.com/set/puzzle_frame.htm
Refresh for current date:
http://www.setgame.com/set/puzzle_frame.htm
--------------------------------------------------------------


http://www.gasbuddy.com/
http://www.gasbuddy.com/GB_Map_Gas_Prices.aspx
http://www.gasbuddy.com/GB_Mobile_Instructions.aspx
--------------------------------------------------------------

Weather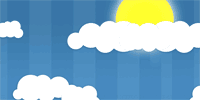 See USA map, click to specific area, no commercials
--------------------------------------------------------------

Traffic Live---
Real Time Traffic Information
You can save up to 20 different routes and check them out with one click,
or type in a new route to learn the traffic live
--------------------------------