Wednesday, August 16, 2017


Today's Equipment Leasing Headlines

Pictures from the Past
Bob Jacobson - Jim Swander
Funders Taking "New" Broker Business List
Updated
Funders Looking for Broker Business
Updated
Sales Makes it Happen---by Christopher Menkin
Cold Calling --- Part II "Work the Plan"
Is Buying Marlin Business Services Stock
(NASDAQ:MRLN) Here Good Idea?
CLFP Foundation Adds First Australian CLFP
Congratulations!
Academy for Lease & Finance Professionals
Spaces Left for 2017
Siberian Husky
Irvine, California Adopt a Dog
Twelve Attorneys Against Evergreen Abuse
Updated
News Briefs---
Community banks stand to gain from Blockchain
— if they work together
Robots are only taking jobs in a narrow part of the country
— but that's affecting all of us
Neil Chayet, Host of 'Looking at the Law' on Radio,
Dies at 78
Broker/Funder/Industry Lists | Features (writer's columns)
Top Ten Stories Chosen by Readers | Top Stories last six months
www.leasingcomplaints.com (Be Careful of Doing Business)
www.evergreenleasingnews.org
Leasing News Icon for Android Mobile Device
You May have Missed---
Baseball Poem
Sports Brief----
California Nuts Brief---
"Gimme that Wine"
This Day in American History
SuDoku
Daily Puzzle
GasBuddy
Weather, USA or specific area
Traffic Live----
######## surrounding the article denotes it is a "press release" and was not written by Leasing News nor information verified, but from the source noted. When an article is signed by the writer, it is considered a "by line." It reflects the opinion and research of the writer.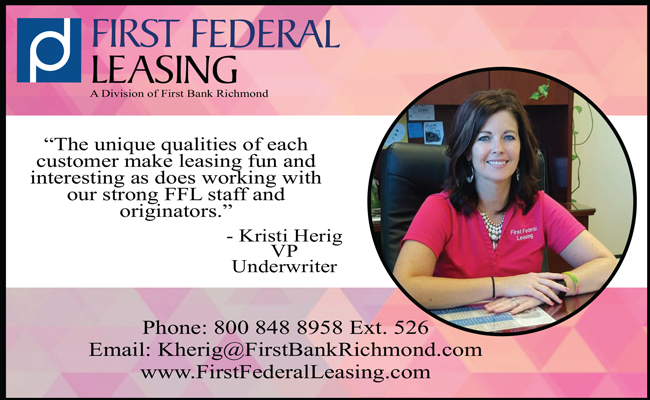 Please send a colleague and ask them to subscribe. We are free.
Email kitmenkin@leasingnews.org and in subject line: subscribe

[headlines]
--------------------------------------------------------------
Pictures from the Past
Bob Jacobson - Jim Swander

Bob Jacobson - 1984

Western Association of Equipment Leasing July Seattle Regional Workshops---"Anatomy of a Lease: How to Make Things Go Right that Sometimes Go Wrong"---received enthusiastic acclaim from the more than 200 member and guests who attended. , Bob Jacobson, Tri-Continental Leasing Corp., Sunnyvale, CA, makes his presentation.
1990
Jim Swander, CLP
Hathaway Capital, Mokteo, Washington

Formerly with Duane Russell at RS Leasing, Santa Clara, California, and then it became
RSN Leasing, eventually owned by Stan Nathanson when both Russell and Swander sold their shares to him. "No longer with Hathaway. This has been a crazy year, but still reading your updates. I'm selling equipment now, but that's slow as the economy in the NW is still slower than the rest of the country."
- Jim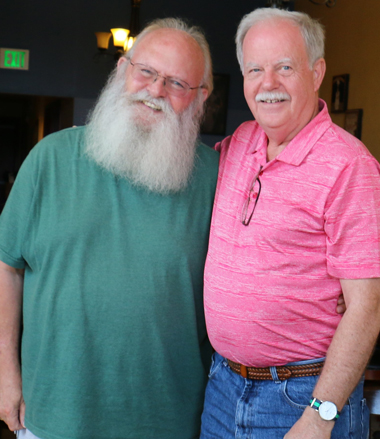 2017

"Wonder how many people would recognize the two guys in this photo? Bob Jacobson and I met for lunch when I was back in the States."
- Jim Swander
Phnom Penh, Cambodia
Today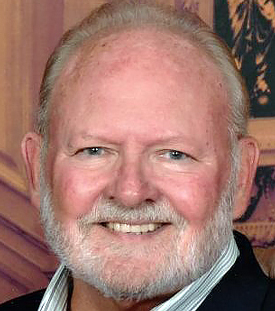 Bob Jacobson
Available as Corporate Strategist, Evangelist,
Negotiator and Public Speaker
https://www.linkedin.com/in/mauibob/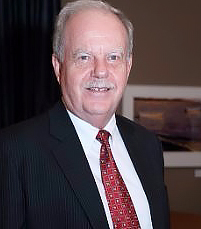 Jim Swander
CEO at Oxley Worldbridge Specialized Bank
Cambodia
https://www.linkedin.com/in/jim-swander-a970994/
[headlines]
--------------------------------------------------------------
Funders Taking "New" Broker Business List

BSB
Bankers Capital
Forum Leasing
TimePayment
The following "funders" have informed Leasing News they will consider business from "new" third party originators. Many companies require a certain length of time in business and other requirements, such as a specific volume of business. These "funders" will consider submissions from those new in the leasing and finance business:


Name
In Business Since
Contact
Website
Leasing Association

Financial Statement Transaction
Up to $1MM
Business Loans
Up to 500K

N

$50,000 - $1.5 million (Our average size transaction is $250,000. Preferred range $100,000 - $500,000)
A -Accepts Broker Business | B -Requires Broker be Licensed | C -Sub-Broker Program
| D -"Private label Program" | E - Also "in house" salesmen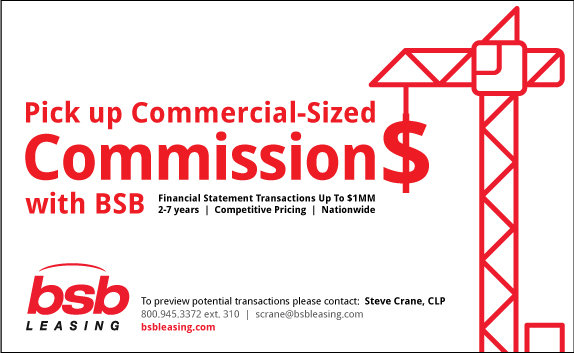 [headlines]
--------------------------------------------------------------
Funders Looking for Broker Business
Updated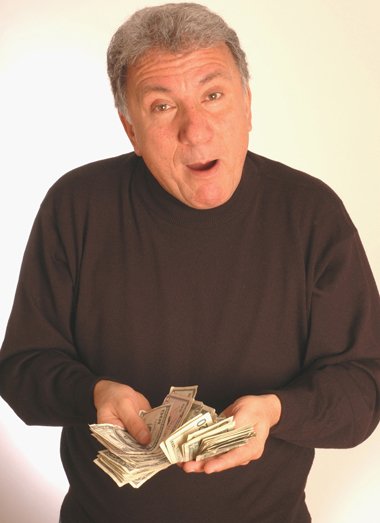 To qualify for this list, the company must be a funder (as qualified by Leasing News) and on the "Funder List," an acceptable Better Business Bureau Rating and no history of complaints at Leasing News. Also, it is their practice to notify lessees in advance when the lease will end and what the residual will be, specifically not automating extra lease payments, or insisting their discounter follow the same policy. We reserve the right to not list a company who does not meet these qualifications.
There is no advertising fee or charge for a listing. They are "free." Leasing News makes no endorsement of any of the companies listed, except they have qualified to be on this specific list.
We encourage companies who are listed to contact us for any change or addition they would like to make. We encourage adding further information as an "attachment" or clarification of what they have to offer would be helpful to readers.
Please send company name, contact/email or telephone number as well as a URL to attach or description to kitmenkin@leasingnews.org

Alphabetical list - click on company name to view more details
1st Enterprise Bank Leasing
Advantage Funding
Allegheny Valley Bank Leasing
Allstate Leasing
American Leasefund, Inc.
Bankers Capital
Barrett Capital Corporation
Black Rock Capital
Boston Financial & Equity Corp.
BSB Leasing, Inc.
Calfund, LLC
Chesapeake Industrial Leasing Co., Inc.
Citizens Business Bank

Cobra Capital LLC
Dakota Financial
Exchange Bank Leasing (formerly Dumac Leasing)
FirstLease, Inc.
First Federal Leasing
First Foundation Bank
First Midwest Equipment Finance
Financial Pacific Leasing
Forum Financial Services, Inc.
Gonor Funding
Lease Corporation of America
Madison Capital

Maxim Commercial Capital, LLC
Mesa Leasing
National Equipment Finance
NexTier Leasing
NFS Leasing, Inc
Northwest Leasing Company, Inc
P&L Capital Corporation
Padco Financial Services
Pawnee Leasing Corporation
RLC Funding
Standard Professional Services, LLC
Summit Leasing, Inc.
TEAM Funding Solutions
TimePayment
[headlines]
--------------------------------------------------------------
Sales Makes it Happen
by Christopher Menkin


Cold Calling --- Part II "Work the Plan"
Part I * dealt with the procedure on how to get to see the decision maker, and the value of cold calling even with Google analytics: become a sales person, not a telemarketer. Dress well. Work areas.
Part II: make a plan, and work the plan.
Where do you go? Auction, convention, show, visiting service clubs, perhaps even preparing a talk as I did in Santa Clara County at the Kiwanis, Rotary, you name it. The Chamber of Commerce had the lists. If you belong to one, they often share lists or information. Today the internet may have all of this. Leasing a car and equipment today is a good topic for service clubs. Yes, that is "cold calling."
You can also have your own "seminar," which I did once a month for vendors, wine and cheese at 4pm and to hear the latest about leasing and financing. This is cold calling. Start with five or six, and don't be surprised that you can have from 30 to 50, so make sure they respond they are coming so you have enough wine and cheese on hand. Hint: Don't have cheap wine and cheese. You want them to come back. Rent a small hall or ask a client who has the facilities to use their address. Take the wine from your cellar. Spending $300 to $500 to get one deal, or better, a vendor relationship, or keeping one.
What is that worth?
Plan your day to make telephone calls, return calls from 8:00am to 9:30am, and cold call from 10am until 4pm, then return calls; cold call through lunch, if possible. Many businesses will be open, particularly if you are "working" an industrial section. Work a holiday. You will be surprised how many entrepreneurs are open and working. They will be impressed you called on them!!!
Don't rely on the internet to tell you where to go, get a paper map, decide an area you want to drive on Saturday, and see for yourself where you want to spend the week. If you don't want to do it all day Saturday, then the morning and spend a few hours Sunday. Sales are a seven day a week job, not Monday-to-Friday from 9am to 5pm. Take your kid or kids with you and make it a fun experience for them, too, seeing what dad or mom does, seeing new places, having lunch with you. Make it an outing, not a drag you "have to do."
Make your plan to go from one side of the map to the other, even if it takes you six months or a year. In the beginning devote at least five days, then four days, and remember when visiting a client, a prospect, a vendor, especially delivering a vendor check or signing a lease, to visit the company's neighbors in the four or five block radius, at least.
If you live in a smaller town, decide which town and day you are going to spend your time. Don't drive during your "cold calling time." Leave earlier, arrive in your area on time.
I also recommend spending a day with a vendor salesman as he calls on his clients. You learn about his product, his customers, about him, and even if you don't pick up a sale, you may get business cards, and at best, you made a friend with the vendor salesman as you are there to help him sell his product.
Don't sit around complaining business is slow. Do something about it!!!
If you are one of those that just wants to mark off a map, or write down you called on 25 businesses, remember that is not the goal. The goal is not to impress you wife, your sales manager, on how many places you went.
Set yourself a dollar goal each day, so at the end of the week, did you make that goal, as that is the only one that really counts. Did you earn $500 a day, $2,000 a week, and when you start hitting
that goal: Raise it! It's not the territory you covered or how many you saw, it is what you sold---or as a farmer, planted in the ground to grow and yield in the right season.
Follow-up. Just because you covered one area, doesn't mean you can't go back, particularly if you get a lead for someone you have called upon or a sale in the area. Every business person wants to meet again a successful person. They are in sales, too. They like your "luck" to rub off on them.
Don't goof off when you are out on the street. The only one you are fooling is yourself. Look at that dollar amount you want to each day, the goal at the end of the week, the month, as each of the $400 a day or $8400 a 21 day month.
If that is too high for you, start out at $200, or if you want to look at it another way, you want $5,000 a day in leases, if you are just beginning.
Or assign a gross sale amount, $5,000 a day in sales. My second month in 1971 was $4,000 a day. There are salesmen who sign $5 million a year, $400,000 a month, $20,000 a day. "Top Gun Salesmen" make even more.
*Cold Calling---Part I
http://leasingnews.org/archives/Aug2017/08_09.htm#cold
Sales Makes it Happen articles:
http://www.leasingnews.org/Legacy/index.html


[headlines]
--------------------------------------------------------------
Is Buying Marlin Business Services Stock
(NASDAQ:MRLN) Here Good Idea?
By Richard Conner, BZ Weekly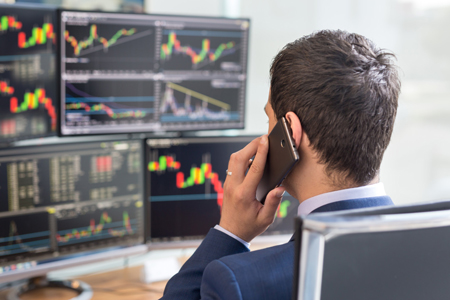 Investors sentiment decreased to 1 in 2016 Q4. Its down 1.20, from 2.2 in 2016Q3. It worsened, as 8 investors sold Marlin Business Services Corp. shares while 30 reduced holdings. 9 funds opened positions while 29 raised stakes. 9.39 million shares or 0.32% more from 9.36 million shares in 2016Q3 were reported.

California State Teachers Retirement System holds 0% or 17,070 shares in its portfolio. Adams Asset Advisors Ltd Limited Liability Company has 44,695 shares. National Bank of Mellon owns 72,001 shares or 0% of their US portfolio. California Employees Retirement Systems stated it has 0% in Marlin Business Services Corp. (NASDAQ:MRLN). 2,654 were reported by Legal General Public Lc. Invesco stated it has 13,789 shares. Brandywine Global Investment Mgmt. Ltd Liability Co reported 6,650 shares. First Quadrant Lp Ca has invested 0% in Marlin Business Services Corp. (NASDAQ:MRLN). Renaissance Tech Limited Com holds 182,900 shares. Blackrock Fund Advisors invested 0% of its portfolio in Marlin Business Services Corp. (NASDAQ:MRLN). Blair William And Co Il accumulated 75,941 shares. Blackrock Ltd Liability Co has 0% invested in Marlin Business Services Corp. (NASDAQ:MRLN) for 35,003 shares. Prudential holds 51,421 shares or 0% of its portfolio. Nationwide Fund Advisors invested 0% in Marlin Business Services Corp. (NASDAQ:MRLN). Commercial Bank Of America Corporation De has invested 0% of its portfolio in Marlin Business Services Corp. (NASDAQ:MRLN).
Since May 9, 2017, it had 0 insider buys, and 1 insider sale for $28,822 activity.
The stock of Marlin Business Services Corporation (NASDAQ:MRLN) registered a decrease of 10.04% in short interest. MRLN's total short interest was 60,900 shares in August as published by FINRA. Its down 10.04% from 67,700 shares, reported previously. With 25,800 shares average volume, it will take short sellers 2 days to cover their MRLN's short positions. The short interest to Marlin Business Services Corporation's float is 0.7%.
About 6,309 shares traded. Marlin Business Services Corp. (NASDAQ:MRLN) has risen 74.77% since August 14, 2016 and is uptrending. It has outperformed by 58.07% the S&P500.
Marlin Business Services Corp. is a bank holding firm and a financial holding company. The company has market cap of $323.78 million. The Firm is a well-known provider of credit services and products to small businesses. It has a 21.3 P/E ratio. The Firm provides services and products to its customers, which include loans and leases for the acquisition of commercial equipment, working capital loans, and insurance products
Not Brought Forward in Marlin Press Release
Marlin Business Services 10Q Quarter Ending June 30, 2017
http://leasingnews.org/archives/Aug2017/08_07.htm#not
[headlines]
--------------------------------------------------------------
##### Press Release ############################
CLFP Foundation Adds First Australian CLFP
Congratulations!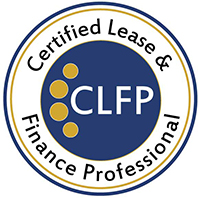 The Certified Lease & Finance Professional (CLFP) Foundation is pleased to announce that David Gill has become the first Australian CLFP. Mr. Gill is the CEO of the Commercial Asset Finance Brokers Association of Australia (CAFBA) and has been working with the CLFP Foundation with hopes to offer a comparable designation in Australia.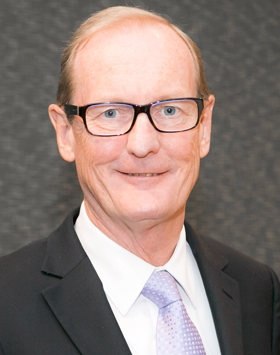 David Gill, CLFP
Commercial Asset Finance Brokers Association of Australia
Mr. Gill stated, "CAFBA sees education as the key to professionalism, and the pathway to a career as an equipment finance professional. After being introduced to the CLFP Foundation at a recent ELFA conference and reviewing the content it became immediately apparent that we needed to introduce it to Australia and become part of the international designation. To view this firsthand I recently attended an Academy for Lease & Finance Professionals and came away extremely impressed with the content and learning objectives. CAFBA looks forward to working with the CLFP Foundation and adapting the program to local laws and conditions in Australia."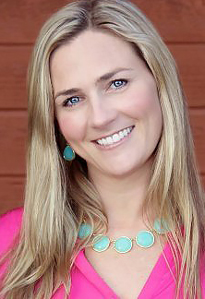 Amy Spragg, CLFP, President of the CLFP Board of Directors added, "The CLFP Foundation is thrilled to be expanding internationally and working with the CAFBA in creating a credential program for our Australian peers. We look forward to consulting with them and modifying our current body of knowledge and exam to reflect their specific regulations, laws and products. We truly believe that this is the beginning of a great collaboration between two organizations and a productive and positive new direction for the CLFP Foundation as it continues to thrive and grow."
The CLFP designation identifies an individual as a knowledgeable professional to employers, clients, customers, and peers in the equipment finance industry. There are currently 464 active Certified Lease & Finance Professionals and Associates. For more information, call Executive Director Reid Raykovich, CLFP at (206) 535-6281 or visit http://www.CLFPfoundation.org.
### Press Release ############################
[headlines]
--------------------------------------------------------------
Academy for Lease & Finance Professionals
Spaces Left for 2017
The Certified Lease and Finance Professional Foundation offers a variety of study tools to help candidates prepare for the exam, including the CLFP Handbook, the CLFP Mentor Program and the Academy for Lease & Finance Professionals, a three-day event designed to fully prepare an individual to sit for the CLFP exam. Upon achieving the CLFP designation, recipients must meet ongoing requirements to maintain their elite status as a CLFP in Good Standing and retain the license to use the designation.
Academy Classes
Eleven Spots Open – Los Angeles
Hosted by First National Capital
Thursday, October 12, 2017 8:00 AM • First National Capital,
Foothill Ranch, California
http://www.clfpfoundation.org/event-2465907

Four Spots Open - Philadelphia Area
November 16, 2017 8:00am
Residence Inn – Great Valley, Malvern, PA
http://www.clfpfoundation.org/event-2580538
CLFP also has a mentor program
http://www.clfpfoundation.org/mentors.php
For more information, please contact:
Reid Raykovich, CLFP
Executive Director - CLFP Foundation
Reid@clfpfoundation.org
[headlines]
--------------------------------------------------------------
Siberian Husky
Irvine, California Adopt-a-Dog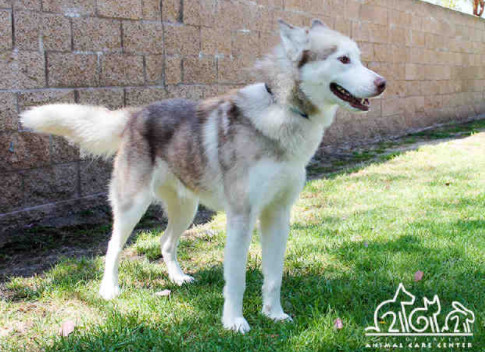 Raider
ID A109594
Male
Neutered
1 Year Old
Irvine Animal Care Center
6443 Oak Canyon
Irvine, CA 92606
Phone Number: (949) 724-7740
Fax Number: (949) 724-7749
Hours:
Weekdays: Noon-7 p.m.
Weekends: 10 a.m.-5 p.m.
Closed: Tuesdays and Holidays
Adopt a Pet
http://www.adoptapet.com/
[headlines]
--------------------------------------------------------------
Twelve Attorneys Against Evergreen Abuse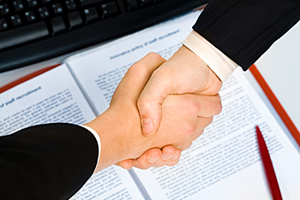 The original intention of the Evergreen clause in an equipment leasing contract was to have an alternative to when the lessee did not exercise the residual at the end of the contract. Often the clause calls for an automatic additional twelve months when the residual is not resolved.

In most cases, the lessor notifies the lessee that the residual will be due, often ninety days in advance. However, often there is nothing in the contract that requires the lessor to notify the lessee regarding the expiration of the contract.
Contrarily, many small ticket lessors do not notify the lessee, and automatically continue the lease, often via an ACH or continued billing, which often goes unnoticed until many payments have already been made.
Leasing News would like to see an industry standard that lessees are notified in advance of the expiration of their contract regarding its termination. We support the clause, and the notification requirement is wide open, meaning 90, 60, even 30 days and by telephone or mail.
This list of attorneys agrees with this and will be available to lessees, sometimes able to help them without a fee, or at a reduced rate, in an effort to end the abuse of Evergreen clause leases.

Joseph G. Bonanno, Esq., CLFP
Attorney at Law, Massachusetts
Andover Landing at Brickstone
300 Brickstone Square, Ste. 201
Andover, MA 01810
Tel: (781)328-1010
Fax: (781) 827-0866
Email: law@jgbesq.com
"Industry expert witness in litigation, numerous authored and
co-authored published articles and conducting educational
seminars. Very well-known in the industry."
Jim Coston
Coston & Coston LLC
105 W. Adams Street
Suite 1400
Chicago, Illinois 60603
(312) 205-1010
jcoston@costonlaw.com
(In 1998, he was elected to the United Association of Equipment
Leasing Board of Directors, and in 2003-04 was the first
attorney to become UAEL President, very active in his political party.)
Ronald J. Eisenberg
Schultz & Associates LLP
640 Cepi Drive, Suite A
Chesterfield, MO 63005
(636) 537-4645 x108
(636) 537-2599 (fax)
www.sl-lawyers.com
(Proven Leasing Litigator, well respected by all sides)
Ronald P. Gossett
Gossett & Gossett, P.A.
400 Seridan Street, Building I
Hollywood, Florida
954-983-2828
Fax: 954-983-2850
rongossett@gossettlaw.com
(Many cases including NorVergence, Brican, among others, a winner)
Ken Greene
Law Offices of Kenneth Charles Greene
5743 Corsa Avenue Suite 208
Westlake Village, California 91362
Tel: 818.575.9095
Fax: 805.435.7464
Skype: 424.235.1658
kenlaw100@gmail.com
(Ken was involved in the formation of Leasing News and
represented it (pro bono) in the early days.)
Peter S. Hemar, Esq.
Hemar & Associates, Attorneys at Law
2001 Wilshire Blvd., Suite 510
Santa Monica, CA 90403
Telephone: (310) 829-1948
Fax: (310) 829-1352
phemar@hemar.com
(My firm supports the clause giving lessees advance
notice of the expiration of their contract.)
Brandon J. Mark
Attorney at Law, Admitted in Utah and Oregon
Parsons Behle & Latimer
201 South Main Street, Suite 1800
Salt Lake City, UT 84111
Direct Dial 801.536.6958
Facsimile 801.536.6111
www.parsonsbehle.com
BMark@parsonsbehle.com
(His firm represents banks who buy leases, and his
clients refuse to buy these types of leases.)
Barry S. Marks
MARKS & ASSOCIATES, P.C.
Financial Center - Suite 1615
505 North 20th Street
Birmingham, Alabama 35203
P. O. Box 11386
Birmingham, Alabama 35202
barry@leaselawyer.com
www.leaselawyer.com
205.251.8303
fax 278.8905 (Direct) 251.8305 (Main)
(Well-known to the leasing industry, also Alabama Poet)

Tom McCurnin
Barton, Klugman & Oetting
350 South Grand Ste. 2200
Los Angeles, CA 90071
Voice: (213) 617-6129
Fax: (213) 625-1832
Cell: (213) 268-8291
Email: tmccurnin@bkolaw.com
(Leasing News Advisor/Leasing News Legal Editor,
Well-Known top Leasing Litigator)
Frank Peretore
Chiesa Shahinian & Giantomasi
West Orange, New Jersey
http://www.csglaw.com/biographies/frank-peretore
Phone 973-530-2058
fperetore@csglaw.com
(Experienced leasing attorney, aggressive, author, active
National Equipment Finance Association, ELFA, too)
Kevin E. Trabaris, Partner
Culhane Meadows PLLC
30 S. Wacker Drive, 22nd floor
Chicago, IL 60606
Telephone: 847-840-4687
Email: ktrabaris@culhanemeadows.com
llflegal.com/attorneys/kevin-trabaris
"In my career, I've repeatedly seen this provision misused
by unscrupulous lessors and think it's a bad idea for both
the lessee and the lessor."
Michael J. Witt, Esq.
MICHAEL J. WITT LAW OFFICES
4342 Oakwood Lane
West Des Moines, IA 50265
Tel: (515) 657-8706
Mobile: (515) 868-1067
Fax: (515) 223-2352
email: MWitt@Witt-Legal.com
Web: www.witt-legal.com
(Former Advanta Leasing
and Wells Fargo Equipment Finance attorney)
[headlines]
--------------------------------------------------------------
News Briefs----


Community banks stand to gain from Blockchain
— if they work together
https://www.americanbanker.com/opinion/community-banks-stand-to-gain-from-blockchain-if-they-work-together
Robots are only taking jobs in a narrow part of the country
— but that's affecting all of us
http://www.businessinsider.com/robots-concentrated-in-auto-heavy-manufacturing-spots-midwest-south-2017-8
Neil Chayet, Host of 'Looking at the Law' on Radio,
Dies at 78
https://www.nytimes.com/2017/08/15/business/media/neil-chayet-dead-radio-host-of-looking-at-the-law.html
[headlines]
--------------------------------------------------------------

You May Have Missed---
When Jack Daniel's Failed to Honor a Slave, She Stepped In
https://www.nytimes.com/2017/08/15/dining/jack-daniels-whiskey-slave-nearest-green.html
[headlines]
--------------------------------------------------------------
Baseball Poem
Three Strikes, Yer Out
..... written by Greg Salts, Chula Vista, Calif.
The first pitch was heat that looked more like meat.
You swung awful fast but it fouled off my mask.
You looked far too long at the base coach's face.
Your task here is simple, just get to first base.
You step in the box and shuffle your feet.
"O-2 on the batter," I said,
and was glad I glanced at him then and he really looked mad.
The catcher laid down number three as a sign
A change-up it was and it looked mighty fine.
I can't figure out why you stood there and looked.
But now there's a backward K in the book.
[headlines]
--------------------------------------------------------------

Sports Briefs----
Tom Brady 'Will Never Forget' Julian Edelman's Message
Before Super Bowl Comeback
https://www.yahoo.com/sports/m/fc72e009-2666-36af-b02d-1fa3792dbbcd/ss_tom-brady-%E2%80%98will-never-forget%E2%80%99.html
Jerry Rice shares his WR wisdom in visit to 49ers camp
http://www.pressdemocrat.com/sports/7308182-181/jerry-rice-shares-his-wr
Former 49ers GM Scot McCloughan impressed
by first-round pick Reuben Foster
http://www.pressdemocrat.com/sports/7307683-181/former-49ers-gm-scot-mccloughan
[headlines]
--------------------------------------------------------------


California Nuts Briefs---
Can California's housing problems be solved?
Bill changed to speed building
http://www.sacbee.com/site-services/databases/article167197852.html
[headlines]
--------------------------------------------------------------



"Gimme that Wine"

http://www.youtube.com/watch?v=EJnQoi8DSE8
Remembering Dennis Martin, 30-Year Winemaker
for Fetzer Vineyards
https://www.winebusiness.com/news/?go=getArticle&dataid=188327
Tablas Creek named #2 winery in America by Daily Meal
https://pasoroblesdailynews.com/tablas-creek-named-2-winery-america-daily-meal/74109/
Paul Hobbs Winery former bookkeeper sentenced in embezzlement
http://www.northbaybusinessjournal.com/northbay/sonomacounty/7296338-181/paul-hobbs-winery-bookkeeper-embezzlement?artslide=0
Wine Prices by vintage
http://www.winezap.com
http://www.wine-searcher.com/
US/International Wine Events
http://www.localwineevents.com/
Leasing News Wine & Spirits Page
http://two.leasingnews.org/Recommendations/wnensprts.htm

[headlines]
----------------------------------------------------------------
This Day in American History
1691 – Yorktown, VA was founded, named for the ancient city of York in Yorkshire, Northern England, as a port on the York River for English colonists to export tobacco to Europe. The lawyer Thomas Ballard was the principal founder of the city along with Joseph Ring. It was called "York" until after the American Revolutionary War, when the name "Yorktown" came into common use. The town reached the height of its development around 1750, when it had 250 to 300 buildings and a population of almost 2,000 people. It was the base of British General Cornwallis during the 1781 siege, which was the last major battle of the Revolutionary War, resulting in his surrender to Gen. George Washington.
1777 – The Battle of Bennington was a major victor for the Colonial Army, primarily because the battle was delayed by rain. The rain delayed British reinforcements, and allowed the Vermont Militia to arrive in time, enabling the Americans to win a victory by defeating two enemy forces, one at a time.
http://darter.ocps.net/classroom/revolution/benn.htm
http://www.matmice.com/home/hockey
http://www.virtualvermont.com/history/benbattle.html
http://www.revolutionaryday.com/usroute7/bennington/
1780 - In the Battle of Camden, S.C., American forces under Gen. Horatio Gates were defeated by the British under Gen. Charles Cornwallis. Baron Johann de Kalb, a Prussian officer who was commissioned a general in the Continental Army, was mortally wounded in the battle. Gates suffered disastrous losses. Nearly 1,000 Americans killed and another 1,000 captured by the British. British losses about 325. One of America's worst defeats in the war. General Washington replaced gates with Nathaniel Greene, who is credited with brilliance in turning the war situation around as outlined on his birthday, August 7.
http://www.multied.com/Bio/RevoltBIOS/KalbJohann.html
http://home.sprintmail.com/~robtmarj/thecollinsfamily.html
http://www.co.dekalb.ga.us/history.htm
1812 - A mass meeting in NYC denounces the War of 1812.
1812 - Brigadier General William Hull surrendered Detroit to British forces under General Isaac Brock, making no attempt to defend the city though the attacking force was smaller than his own. Hull was court-martialed two years later for yielding without resistance.
http://www.factmonster.com/ce6/people/A0824487.html
http://www.cr.nps.gov/museum/exhibits/revwar/image_gal/indeimg/hullgen.html
1829 - Taking the country by storm, Robert Hung of Boston, MA, brought the Siamese twins Chang and Eng into the United States. They were born on April 15, 1811, in Bangesau, Siam, of a Chinese father and a Siamese mother. They were joined at the waist by a cartilaginous band about four inches long and eight inches in circumference. They grew to be about 5 feet 2 inches in height, and, since they faced in the same direction, could walk, run, and swim. They were exhibited throughout the United States and later in Europe. They were married in April, 1843 to two sisters, Sarah and Adelaide Yates. Chang had 10 children and Eng nine children. They died within three hours of each other on January 17, 1874. The name "Siamese twins," meaning twins whose bodies are connected in any of a variety of ways, is derived from them.
http://engandchang.twinstuff.com/
http://bullseyedesigns.com/sideshow/people/twins/chang_eng.htm
1841 - President John Tyler vetoed a bill which called for the re-establishment of the Second Bank of the United States. Enraged Whig Party members rioted outside the White House in the most violent demonstration on White House grounds in U.S. history. Tyler became president with the death of William Henry Harrison. This was the first test of the Constitutional succession and his acclimation of the title of president riled many who thought he should take the title of acting or interim president. He also was resolute in his decisions and rather than acceding to the majority, chose to take their counsel and decide on his own. Many believe this protest was a result of continuing acrimony rather than the subject of the veto itself. He initially sought election to a full term as president, but after failing to gain the support of either Whigs or Democrats, he withdrew. When the Civil War began in 1861, Tyler sided with the Confederate government, and won election to the Confederate House shortly before his death. Although some have praised Tyler's political resolve, his presidency is generally held in low esteem by historians. He is considered an obscure president, with little presence in American cultural memory
1861 - Several newspapers in the Union states were brought to court for alleged pro-Confederate sympathies, including the Brooklyn Eagle, the New York Journal of Commerce, and the New York Daily News. On August 19, an editor for the Essex County Democrat in Haverhill, Massachusetts was tarred and feathered for his Southern leanings expressed in the newspaper.
1861 – President Lincoln issued orders forbidding Union states from trading with the Confederacy.
1881 - WILLIAMS, MOSES, Wartime Medal
Rank and organization: First Sergeant, Company I, 9th U.S. Cavalry. Place and date: At foothills of the Cuchillo Negro Mountains, N. Mex., 16 August 1881. Entered service at. ------. Birth: Carrollton, La. Date of issue: 12 November 1896. Citation: Rallied a detachment, skillfully conducted a running fight of 3 or 4 hours, and by his coolness, bravery, and unflinching devotion to duty in standing by his commanding officer in an exposed position under a heavy fire from a large party of Indians saved the lives of at least 3 of his comrades.
1904 – Construction began on the Grand Central terminal in NYC. The original Grand Central Depot was opened in 1871 to serve the New York Central and Hudson River Railroad, the New York and Harlem Railroad, and the New York and New Haven Railroad together in one large station. A 1902 crash killed 15 people, causing the chief engineer of the New York Central to propose the replacement of the steam trains with electrified service. The terminal cost $35 million and the railroad's board of directors, including Cornelius Vanderbilt, William K, Vanderbilt, William Rockefeller and J.P. Morgan, approved the project on June 30, 1903. New York Central set up a design competition to decide the firms who would design the new terminal and construction began. The new terminal opened on February 2, 1913.
1909 - A dry spell began in San Bernardino County of southern California that lasted until the 6th of May in 1912, a stretch of 994 days! Another dry spell, lasting 767 days, then began in October of 1912.
http://www.arjazz.org/artists/hof/1995/95_al_hibbler.html
1915 - Birthday of singer Al Hibbler (d. 2001), Little Rock, AR.
916 – Altapass, NC was deluged with 22.22 inches of rain in 24 hours to establish a state record
1920 – Cleveland Indians shortstop Ray Chapman was hit in the head with a pitch thrown by Yankees pitcher Carl Mays and died 12 hours later. He remains the only Major League Baseball player to have died from an injury received during an MLB game. His death led to Major League Baseball establishing a rule requiring umpires to replace the ball whenever it became dirty, and it was partially the reason the spitball was banned after the 1920 season. Chapman's death was also one of the examples used to emphasize the need for wearing batting helmets, although the rule was not adopted until over 30 years later.
1922 - Louis Lomax (d. 1970), author, born Valdosta, GA. http://www.alan-lomax.com/about_bio.html
1923 – Carnegie Steel Corporation implemented the eight-hour workday for its employees.
1926 - Birthday of pianist Mal Waldron (d. 2002), New York City.
http://www.enjarecords.com/mal-waldron.htm
http://www.jazzinbelgium.org/guest/waldron.htm
1929 - Pianist Bill Evans (d. 1980) birthday, Plainfield, NJ.
http://www.downbeat.com/artists/window.asp?action=new&aid=50&aname=Bill+Evans
http://members.aol.com/gsonjazz/evans/be-home.htm
http://www.billevans.org/BBS/index.asp
1930 - The first color sound cartoon, "Fiddlesticks," was made by Ub Iwerks. This was the first animated sound cartoon that was photographed in two-strip Technicolor and was Iwerks' first cartoon since he departed from Walt Disney's studio. Iwerks was considered by many to be Walt Disney's oldest friend, and spent most of his career with Disney. The two met in 1919 and would eventually start their own commercial art business together. While working for the Kansas City Film Ad Company, Disney decided to take up work in animation, and Iwerks soon joined him. He was responsible for the distinctive style of the earliest Disney animated cartoons and was also responsible for designing Mickey Mouse. Eventually, Iwerks and Disney had a falling-out; their friendship and working partnership were severed when Iwerks accepted a contract with Disney competitor Pat Powers to leave Disney and start an animation studio under his own name.
1931 - Birthday of Eydie Gorme (d. 2008), born Edith Gormezano in Manhattan. A pop vocalist, she was a popular nightclub and recording star. She often appeared with her husband Steve Lawrence, but she maintained a much better separate recording career that kept her near the top of the charts for a long, long time. The duo had a TV show (1959).
1936 - Jesse Owens leaves Berlin Olympics with four gold medals.
1938 - Benny Goodman and his band, and a quartet, brought jazz to Carnegie Hall in New York City. When asked how long an intermission he wanted, Benny said, "I don't know. How much does Toscanini get?"
1942 - For Columbia Records, Kay Kyser and the band recorded "A Zoot Suit," about the problems associated with wearing the garish, fashion.
1942 - A TWA transport carrying film actress Carole Lombard, her mother, and 20 other passengers, crashed near Las Vegas, Nevada. All aboard were killed.
1944 - General Dwight Eisenhower was appointed Commander-in-Chief of the Allied Expeditionary Force and asked to plan the launch of a second front in Western Europe.
1950 - Nat "King" Cole with the Stan Kenton Band, records "Orange Colored Sky," Los Angeles.
1950 - Birthday of drummer Alvin Queen, The Bronx.
1951 - Top Hits
"Too Young" - Nat King Cole
"Come on-a My House" - Rosemary Clooney
"My Truly, Truly Fair" - Guy Mitchell
"Hey, Good Lookin'" - Hank Williams
1952 - SHUCK, WILLIAM E., JR., MEDAL of HONOR
Rank and organization: Staff Sergeant, U.S. Marine Corps, Company G, 3d Battalion, 7th Marines, 1st Marine Division (Rein.). Place and date: Korea, 3 July 1952. Entered service at: Cumberland, Md. Born. 16 August 1926, Cumberland, Md. Citation: For conspicuous gallantry and intrepidity at the risk of his life above and beyond the call of duty while serving as a squad leader of Company G, in action against enemy aggressor forces. When his platoon was subjected to a devastating barrage of enemy small-arms, grenade, artillery, and mortar fire during an assault against strongly fortified hill positions well forward of the main line of resistance, S/Sgt. Shuck, although painfully wounded, refused medical attention and continued to lead his machine gun squad in the attack. Unhesitatingly assuming command of a rifle squad when the leader became a casualty, he skillfully organized the 2 squads into an attacking force and led 2 more daring assaults upon the hostile positions. Wounded a second time, he steadfastly refused evacuation and remained in the foremost position under heavy fire until assured that all dead and wounded were evacuated. Mortally wounded by an enemy sniper bullet while voluntarily assisting in the removal of the last casualty, S/Sgt. Shuck, by his fortitude and great personal valor in the face of overwhelming odds, served to inspire all who observed him. His unyielding courage throughout reflects the highest credit upon himself and the U.S. Naval Service. He gallantly gave his life for his country.
1953 - Birthday of Kathie Lee Gifford, born Kathryn Lee Epstein in Paris, France. U.S. TV personality who starred for many years in the hit daytime show "Live with Regis & Kathie Lee." She retired from the show in 2000 to concentrate on her acting and singing but returned to television in 2008 as co-host with Hoda Kotb in the fourth hour of "Today."
1953 - Birthday of singer James "JT" Taylor, Laurens, South Carolina.
1954 – The first issue of "Sports Illustrated" appeared on newsstands. There was no large-base, general, weekly sports magazine with a national following on actual active events. It was then that Time magazine patriarch Henry Luce began considering whether his company should attempt to fill that gap. It was not profitable (and would not be so for 12 years) and not particularly well run at first, but Luce's timing was good. The popularity of spectator sports in the United States was about to explode, and that popularity came to be driven largely by three things: economic prosperity, television, and Sports Illustrated.
1958 - Birthday of Madonna Louise Veronica Ciccone, known popularly as "Madonna," born Bay City, MI. Having sold more than 300 million records worldwide, Madonna is recognized as the best-selling female recording artist of all-time by Guinness World Records. The Recording Industry Association of America (RIAA) listed her as the best-selling female rock artist of the 20th century and the second-highest female artist in the US with 64.5 million album units. Madonna is the highest-grossing solo touring artist of all-time, earning $1.31 billion from her concerts since 1990. Madonna was ranked at number one on VH1's list of 100 Greatest Women in Music and number two (behind only The Beatles) on Billboard's Greatest hot 100 Artists of All Time.
1952 - Baritone saxophonist Gerry Mulligan, with Chet Baker, cuts first piano less quarter, Los Angeles (Pacific Jazz is born!!!)
1957 - Buddy Holly and The Crickets, still being billed by the band name only, begin a six-night engagement at Harlem's famed Apollo Theater, the first white rock act to play the venue. Although crowds boo a little at first -- many, including the venue, assumed they'd be seeing R&B vocal group, The Crickets -- by the third night of the engagement Buddy's energy and songs have won them over. This is a memorable scene in the 1978 movie "The Buddy Holly Story."
1957 - Ricky Nelson releases "Be-Bop Baby."
1957 - The Everly Brothers release "Wake Up Little Susie," which becomes their number one big hit, although banned by many radio stations as it is about a couple who fall asleep in his car at the movies and awake
at 4am, well after her 10PM curfew.
1959 - Top Hits
"A Big Hunk o' Love" - Elvis Presley
"My Heart is an Open Book" - Carl Dobkins, Jr.
"There Goes My Baby" - The Drifters
"Waterloo" - Stonewall Jackson
1961 - Mickey Mantle signed the contract that made him the American League's highest paid baseball player. "The Mick" played the 1961 season for $75,000. In the National League, Willie Mays, made more money than any other baseball player with a contract for $85,000.
1962 - Two years and four days after joining, Pete Best was fired from The Beatles by manager Brian Epstein, who was told by record producer George Martin that he wanted to use a more experienced session drummer on the band's recordings. Incredibly, Epstein then asks Best to fulfill his commitment and play the group's show that night in Cheshire's Riverpark Ballroom, but when he doesn't show, the group is ready with a replacement: Johnny Hutchinson of fellow Merseybeat group, The Big Three. John, Paul and George had long admired the work of Rory Storm and The Hurricanes' drummer Ringo Starr, who jumped at the chance to join them. Fans will react badly to the news, pummeling the group at their next few shows, sending petitions to local papers, and shouting "Pete Best forever, Ringo never!" at the Cavern. After his dismissal, Pete Best would never have any further communication with his former mates.
1962 - The first single by Little Stevie Wonder, "I Call It Pretty Music" was released. Marvin Gaye played drums on the track that failed to gain much attention. Twelve-year-old Stevie would have his first hit a year later with "Fingertips Pt. 2."
1962 - Peter, Paul and Mary released their first US Top 10 hit, "If I Had a Hammer," written by Pete Seger and Lee Hays. 1964 - In New York City, "Hello Dolly!" starring Carol Channing opened at the St. James Theatre. A musical adaptation of Thornton Wilder's play, "The Matchmaker," the show, was called the "possible hit of the season" by critics. "Hello Dolly!" played for 2,844 performances, before returning to in the 1990s with, again star, Carol Channing.
1965 - Reportedly, the San Francisco Giants continued to pay Willie Mays $105,000 a year. In exchange, he gave them a .317 batting average, a slugging percentage of .645, and 52 home runs, winning the NL MVP award.
1967 - Top Hits
"Light My Fire" - The Doors
"All You Need is Love" - The Beatles
"Pleasant Valley Sunday" - The Monkees
"I'll Never Find Another You" - Sonny James
1968 - The Jackson Five perform their first official live gig, opening for Diana Ross and the Supremes at the (Great Western) Forum in Los Angeles.
1969 - The second day of three for The Woodstock Music and Art Fair on Max Yasgur's farm in Bethel, New York. Over 400,000 attend, most without tickets, which prompts officials to say the festival is open and free. Those up on stage include Jimi Hendrix, Santana, Sly and the Family Stone, the Who, the Grateful Dead, Joan Baez, Janis Joplin, Joe Cocker, Canned Heat, Crosby, Still Nash & Young and the Jefferson Airplane among others. Things that helped make Woodstock a unique event included, but were not limited to, rampant drug use, not enough food, and sanitation, three deaths, two births and four miscarriages.
1975 - Top Hits
"Jive Talkin'" - Bee Gees
"One of These Nights" - Eagles
"Someone Saved My Life Tonight" - Elton John
"Wasted Days and Wasted Nights" - Freddy Fender
1976 - A&M Records released the album, "Frampton Comes Alive." The double LP soon reached the top spot of the album charts for a 17 week stay. Its first year out, it sold 19 million copies.
1977 - TCB (Taking Care of Business): Elvis Presley leaves Earth, as he was pronounced dead at the Memphis Baptist Hospital at 3:30pm, Eastern time, at the age of 42. In the first "Men in Black," we see him leave our planet. Here it is the anniversary of his death is an occasion for pilgrimages by admirers to Graceland, his home and gravesite at Memphis, Tennessee. (official site for "live" coverage and movies: http://www.elvis-presley.com). After an examination of the body, it is revealed that Presley's body contained butabarbital, codeine, morphine, pentobarbital, Placidyl, Quaalude, Valium and Valmid. Amidst mounting pressure in 1994, the Presley autopsy was reopened. Coroner Dr. Joseph Davis declared, "There is nothing in any of the data that supports a death from drugs. In fact, everything points to a sudden, violent heart attack. Whether or not combined drug intoxication was in fact the cause, there is little doubt that polypharmacy contributed significantly to Presley's premature death." It had been five years since the King had a US Top Ten hit with the number 2 song, "Burning Love." His last US number 1 was 1969's "Suspicious Minds." He left an estate valued at $4.9 million that continues to earn millions annually, decades after his death.
1979 - The biggest single of the summer is The Knack's "My Sharona," which goes gold. The success of the group is the gimmick of Beatle-esque posturing which the group treats as tongue-in-cheek. The Knack disbands less than two years later.
1983 - Paul Simon and actress Carrie Fisher get married. They would divorce in 1985
1983 - Top Hits
"Every Breath You Take" - The Police
"Sweet Dreams (Are Made of This)" - Eurythmics
"She Works Hard for the Money" - Donna Summer
"He's a Heartache (Looking for a Place to Happen)" - Janie Fricke
1984 - The U.S. Jaycees voted to admit women to full membership in the organization.
1984 - At the 11th annual American Music Awards, Michael Jackson received eight awards, including favorite pop and soul male vocalist, pop and soul album winner for "Thriller", pop and soul video winner for "Beat It" and best pop song for "Billie Jean".
1985 - Madonna and actor Sean Penn get married in Malibu, as helicopters with photographers hovered overhead. They would divorce in 1989
1985 - Hugh Hefner took the staples out of "Playboy" magazine, ending its 30-year tradition of stapling centerfold models in the bellybutton. The decision made the centerfold more difficult to remove it.
1984 - Los Angles federal jury acquits auto maker John Z DeLorean on cocaine charges.
http://www.dead-or-alive.org/dead.nsf/dnames-nf/DeLorean+John
http://www.dmcnews.com/biblio.html
http://babbtechnology.com/thecar/index.htm
1986 - Madonna's "True Blue," album goes #1 for 5 weeks & her single "Papa Don't Preach," goes #1 for 2 weeks
1988 - IBM introduces software for artificial intelligence.
1991 - Top Hits
"(Everything I Do) I Do It for You" - Bryan Adams
"P.A.S.S.I.O.N." - Rhythm Syndicate
"Every Heartbeat" - Amy Grant
"She's in Love with the Boy" - Trisha Yearwood
1999 - Top Hits
"Genie In A Bottle" - Christina Aguilera
"Bills, Bills, Bills" – Destiny's Child
"Tell Me It's Real" - K-Ci
"Summer Girls" - LFO
2001 - After piloting the team 13 games above .500 in spite of numerous injuries to key players, manager Jimmy Williams is fired by the Red Sox. The ousted skipper is replaced by the club's well respected pitching coach, Joe Kerrigan.
2001 - Barry Bonds' second home run of the game and 53rd of the season breaks the franchise record established by his godfather, Willie Mays. With his first homer, the left fielder eclipses the National League record for home runs by a left-handed batter established in 1947 by another Giant, Johnny Mize.
2002 - After four days of delaying the decision, the executive board of the Major League Players' Association votes 57-0 to set an August 30 strike date. All eight previous negotiations since 1972 have resulted in work stoppages in the national pastime.
2003 - The USPS unveils a new commemorative postage stamp of recently-deceased composer Henry Mancini, famous for the Pink Panther theme and several other film works.
2008 - The Trump International Hotel and Tower in Chicago topped off at 1,389 feet, at the time becoming the world's highest residence above ground-level.
2009 - With his 3-for-4 performance in the Yankees' 10-3 loss in Seattle, Derek Jeter passes Luis Aparicio for most hits ever compiled by a Major League shortstop. The Yankees captain, collecting career hits #2,673 and #2,674 his first two at-bats, surpasses the Hall of Famer's total, who spent his 18-year career, ending in 1973, with the White Sox, Orioles, and Red Sox.
2014 - Continued riots in Ferguson, Missouri over the shooting death of teenager Michael Brown by a police officer have resulted in the announcement of a state of emergency and a curfew by Governor Jay Nixon.
-------------------------------------------------------------

SuDoku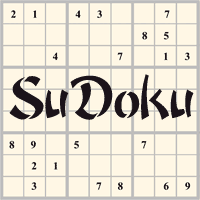 The object is to insert the numbers in the boxes to satisfy only one condition: each row, column and 3x3 box must contain the digits 1 through 9 exactly once. What could be simpler?
http://leasingnews.org/Soduku/soduko-main.htm
--------------------------------------------------------------

Daily Puzzle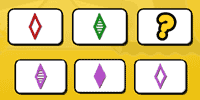 How to play:
http://www.setgame.com/set/puzzle_frame.htm
Refresh for current date:
http://www.setgame.com/set/puzzle_frame.htm
--------------------------------------------------------------


http://www.gasbuddy.com/
http://www.gasbuddy.com/GB_Map_Gas_Prices.aspx
http://www.gasbuddy.com/GB_Mobile_Instructions.aspx
--------------------------------------------------------------

Weather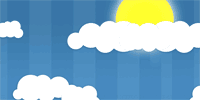 See USA map, click to specific area, no commercials
--------------------------------------------------------------

Traffic Live---
Real Time Traffic Information
You can save up to 20 different routes and check them out with one click,
or type in a new route to learn the traffic live
--------------------------------