Wednesday, August 23, 2017


Today's Equipment Leasing Headlines

Changes at Bank of the West
Who is Next?
Leasing News The List - July, 2017
The Good, the Bad, and the Ugly
How to Find a Successful Employee
Advertise in Leasing News
Sales Makes it Happen by Scott Wheeler, CLFP
"Activity Leads to Activity"
LEND360 Innovation Floor is Nearly Sold Out!
October 11, 2017 - October 13, 2017
Test Your Lease Accounting I.Q.
ELFA Free "Yes-or-No Quiz"
FDIC-Insured Institutions Earn $48.3 Billion 2nd Quarter
Community Bank Net Income Rises to $5.7 Billion
Shepherd
Flushing, New York Adopt-a-Dog
News Briefs---
GE chief among finalists in Uber CEO search
Jeffrey Immelt is among the finalists
Small banks struggle for capital
as fin-tech start-ups raise piles of cash
Broker/Funder/Industry Lists | Features (writer's columns)
Top Ten Stories Chosen by Readers | Top Stories last six months
www.leasingcomplaints.com (Be Careful of Doing Business)
www.evergreenleasingnews.org
Leasing News Icon for Android Mobile Device
You May have Missed---
Baseball Poem
Sports Brief----
California Nuts Brief---
"Gimme that Wine"
This Day in History
SuDoku
Daily Puzzle
GasBuddy
Weather, USA or specific area
Traffic Live----
######## surrounding the article denotes it is a "press release" and was not written by Leasing News nor information verified, but from the source noted. When an article is signed by the writer, it is considered a "by line." It reflects the opinion and research of the writer.

Please send a colleague and ask them to subscribe. We are free.
Email kitmenkin@leasingnews.org and in subject line: subscribe

[headlines]
--------------------------------------------------------------
Changes at Bank of the West
Who is Next?
By Christopher Menkin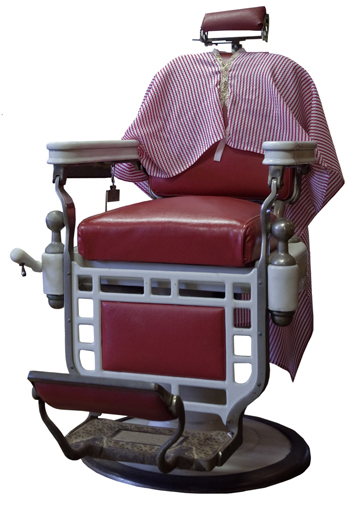 It appears Bank of the West's parent company, BNP Paribas, has taken a more active role on the leasing group recently. Their patience may be wearing thin with the current management as departures mount.
Mike Hampton, SVP of Technology & Healthcare has left the Bank. His group was intended to be a significant contributor to the Bank's 2017 growth. He follows Paul Frechette and Mike Scanlon who both struggled to achieve the Bank's aggressive growth targets in Technology. Chris Kelly and Nick Gibbens were 2 other Business Unit Managers in the Vendor Finance Group who have recently departed. Kelly led the Construction Group and Gibbens led Vendor's Diversified Equipment Solutions and 3rd Party Originations group that had been the Bank's original leasing platform for over 30 years.
The credit group reportedly has remained pretty stable, but they have lost many of the original sales team. Reportedly lots of pressure for volume along with declining sales bonuses and incentives were the reasons for departures.
It was written on the wall a few years earlier, at the time Jerry Newell retired (1). Specifically, it was when Bank of the West Indirect left being a member of the National Association of Equipment Leasing Brokers, when at one time they were very active. Not long afterwards, Steve Crane, CLFP, retired, then later began working at BSB Leasing. There were other changes, such as Kathy Nordendahl moved to another position, but in June of this year, she left and is now at Dedicated Funding.
Long Time Indirect Credit Manager Doug Hatch is still with the bank. He is the Risk Manager for the Equipment Financing Division. He was originally hired by Mike Walsh in Equipment Finance in 1983. It was Jerry Newell, CLP, now retired, who recognized his full abilities and promoted Hatch, with the formation of a new equipment leasing business, National Market Leasing ($1 million to $10 million.) (2) When Newell took over Bank of West Leasing in July, 1994, (formerly CenVal Leasing, part of the acquisition of Central Bank), there were six employees who produced $20 million in annual sales.
(1)The House that Jerry Built
http://leasingnews.org/archives/Feb2013/2_01.htm#house
(2) Bank of West Equipment Leasing New Program
http://www.leasingnews.org/Conscious-Top%20Stories/BOW_New_program.htm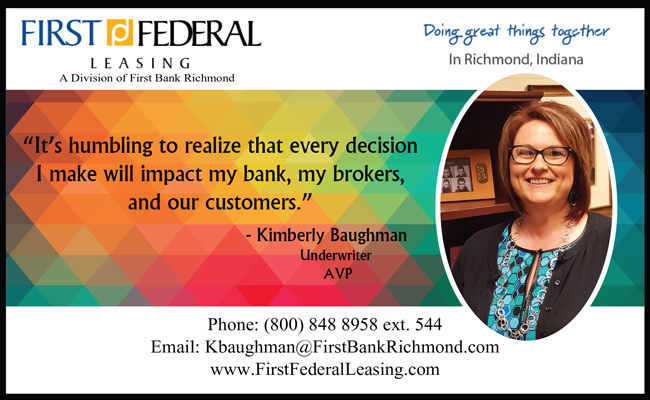 [headlines]
--------------------------------------------------------------
Leasing News The List - July 2017
The Good, the Bad, and the Ugly
Leaf Commercial Capital, Philadelphia, PA (07/17) Sold to People's United Bank, Bridgeport, Connecticut "All Cash Acquisition."
http://leasingnews.org/archives/Jul2017/07_31.htm#leaf
Northern Leasing System, New York, NY (07/17) Tagged for $200,000 for Fraudulent Inducement and Fair Credit Claims
http://leasingnews.org/archives/Jul2017/07_31.htm#northern
Financial Services Enterprise ( Pioneer Capital), Irvine, California (07/17) Quinton Berry issued cease and desist order, denies license application on grounds Lessor operated illegally without one for years http://leasingnews.org/archives/Jul2017/07_19.htm#violating
[headlines]
--------------------------------------------------------------
How to Obtain a Help Wanted Ad


Cost
Logo on top is free, as well as the web address and information about the address at the bottom. Lines are $595 for the first four and $40 for each additional line or space. The ad will appear for 21 days. For returning advertisers during the year, Leasing News offers 30 days and a reduced rate.
Note: most ads point to a full job description as well as click to an email address.
kitmenkin@leasingnews.org
Leasing News puts a "help wanted" on top of the "masthead" so it is the first thing that a reader sees when they open the news edition or go to the website. The ad is changed in each news edition. It is designed to be a "display ad," not a "classified ad."
In addition to the masthead position, the "help wanted" ad also appears in the "news briefs" section, the second most-read section, and it is rotated in each news edition. It is not hidden. It is clearly visible.
The full section of "help wanted ads" also appears in each news edition, in each edition, as well as appears on the web site. It also is not "hidden."
The idea of the ad is to draw attention, and have the reader interested in what the company offers from the advertisement rather than a "job description."
Most ads then direct the reader to their website for a full job description, if interested, or to a separate flyer. The main idea is to get the reader to make an inquiry.
[headlines]
--------------------------------------------------------------
Sales Makes it Happen
by Scott Wheeler, CLFP
"Activity Leads to Activity"
Strong originators treat every call, meeting, and relationship as an opportunity to expand their influence and fund more transactions. Originators in the commercial equipment leasing and finance industry know new opportunities are constantly available if they are willing to dig just a little bit harder, ask more questions, suggest more solutions, and request additional referrals.
A top producing originator recently relayed the following events:
At lunch, a friend mentioned that a local business was expanding.
A call to the expanding business led to a small transaction
A call with the vendor, who supplied the equipment, led to a stream of additional transactions.
Nearly a year later, the same vendor referred the originator to a large end-user, who the originator had been soliciting for quite a while. The referral led to multiple transactions with the larger end-user.
The end-user introduced the originator to a networking group with other similar companies - which led to additional transactions.
In less than eighteen months, that $30.00 lunch meeting resulted in millions of dollars of funded transactions. All because a savvy originator accepted a lead and ran with it. She connected the dots; she thought and acted opportunistically.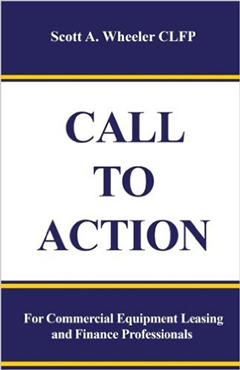 Available Here:
https://www.createspace.com/5355516
Scott A. Wheeler, CLFP
Wheeler Business Consulting
1314 Marquis Ct.
Fallston, Maryland 21047
Phone: 410 877 0428
Fax: 410 877 8161
Email: scott@wheelerbusinessconsulting.com
Web: www.wheelerbusinessconsulting.com

Sales Makes it Happen articles:
http://www.leasingnews.org/Legacy/index.html
[headlines]
--------------------------------------------------------------
*****Announcement**************************************
LEND360 Innovation Floor is Nearly Sold Out!
October 11, 2017 - October 13, 2017
These companies are waiting to showcase their cutting-edge ideas on our Innovation Floor! Whether you're a consumer or business lender, our Innovation Floor is filled with proven solutions to help you lend smarter, better and faster.
Our participants want to see YOU there! If you are interested in exhibiting, contact us today as only a few booths remain! A waitlist will also Abe available.
LEND360 brings together the entire ecosystem of online lending, including small business and marketplace lenders, tech platforms, legal counsel, investors, marketing and advertising professional
View Agenda​​​​​​a at Fairmont Dallas, Dallas, Texas
http://www.lend360.org/2017-agenda/
To Register:
http://www.lend360.org/register/
****Announcement**********************************


[headlines]
--------------------------------------------------------------
Test Your Lease Accounting I.Q.
ELFA Free "Yes-or-No Quiz"
10 Quick Questions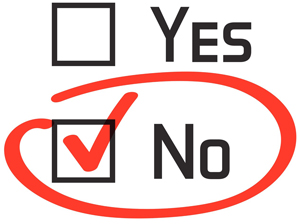 Online Quiz by the Equipment Leasing and Finance Association.
10 Quick Questions. Before you look at the answers, in a PDF
below, here is the online quick test:
https://www.surveymonkey.com/r/AccountingQuiz
Accounting Quiz_Answers&Scoring
http://leasingnews.org/PDF/AccountingQuiz_Answers&Scoring.pdf
[headlines]
--------------------------------------------------------------
##### Press Release ############################
FDIC-Insured Institutions Earn $48.3 Billion 2nd Quarter
Community Bank Net Income Rises to $5.7 Billion
Quarterly Net Income Is 10.7 Percent Higher Than a Year Earlier
Community Bank Net Income Rises 8.5 Percent From a Year Ago
Average Return On Assets of 1.14 Percent Is Highest In 10 Years
Total Loans and Leases Increase 3.7 Percent From Year Earlier

FDIC Chairman Martin J. Gruenberg
"This was another positive quarter for the banking industry. Revenue and net income growth were both strong, profitability reached a post-crisis high, and net interest margins improved. While the quarterly results were largely positive, the operating environment for banks remains challenging."
-- FDIC Chairman Martin J. Gruenberg
Commercial banks and savings institutions insured by the Federal Deposit Insurance Corporation (FDIC) reported aggregate net income of $48.3 billion in the second quarter of 2017, up $4.7 billion (10.7 percent) from a year earlier. The increase in earnings was mainly attributable to a $10.3 billion (9.1 percent) increase in net interest income and a $654 million (1 percent) increase in noninterest income. Financial results for the second quarter of 2017 are included in the FDIC's latest Quarterly Banking Profile released today.
Of the 5,787 insured institutions reporting second quarter financial results, 63.4 percent reported year-over-year growth in quarterly earnings. The proportion of banks that were unprofitable in the first quarter fell to 4.1 percent from 4.6 percent a year earlier.
"Community banks also reported another solid quarter of revenue, net income, and loan growth," Gruenberg said. "However, as the economy enters the ninth year of an expansion characterized by modest growth, the annual rate of loan growth continued to slow for a third consecutive quarter. The industry must manage interest-rate risk, liquidity risk, and credit risk carefully to remain on a long-run, sustainable growth path."
Highlights from the Second Quarter 2017 Quarterly Banking Profile
Quarterly Net Income is 10.7 Percent Higher Than a Year Earlier:
Quarterly earnings were 10.7 percent higher than in the second quarter of 2016 due to relatively strong growth in net interest income and relatively limited growth in operating expenses. Net interest income was $10.3 billion (9.1 percent) higher than a year ago. Loan-loss provisions totaled $12 billion, an increase of $273 million (2.3 percent) compared to second quarter 2016. Noninterest expenses of $108.6 billion were $3.5 billion (3.3 percent) higher than in second quarter 2016, as a 2.3 percent year-over-year increase in employment was reflected in higher payroll expenses.
Community Bank Net Income Rises 8.5 Percent From a Year Ago:
The 5,338 insured institutions identified as community banks reported a $444.5 million (8.5 percent) increase in net income in the second quarter. Net operating revenue was $1.5 billion (6.9 percent) higher, as net interest income was up $1.5 billion (8.9 percent). Noninterest income registered a small ($2.3 million, 0.05 percent) decline from a year ago. Loan-loss provisions increased $185 million (26 percent), while noninterest expenses were $616.2 million (4.3 percent) higher. For the 12 months ended June 30, loan and lease balances were up 7.8 percent.
Net Operating Revenue Rises 6.1 Percent >From Second Quarter 2016:
Net operating revenue – the sum of net interest income and total noninterest income – was $190.5 billion, an increase of $11 billion (6.1 percent) from a year earlier. Three-quarters of all banks reported higher net operating revenue than a year ago. Net interest income accounted for most of the increase in revenue, but noninterest income was also $654 million (1 percent) higher than a year ago. The average net interest margin rose to 3.22 percent, from 3.08 percent a year earlier. This is the highest average net interest margin for the industry since fourth quarter 2013.
Average Return On Assets of 1.14 Percent Is Highest in 10 Years:
The industry's return on assets (ROA) rose to 1.14 percent in the second quarter, from 1.08 percent a year earlier. This is the highest average ROA for the industry since second quarter 2007. More than half of all banks – 55.5 percent – reported year-over-year increases in their ROAs.
Total Loans And Leases Increase $161.2 Billion During Second Quarter:
Loan and lease balances increased 1.7 percent during the three months ended June 30. All major loan categories registered growth during the second quarter. Residential mortgage loans increased $35.1 billion (1.8 percent), credit card balances rose $23.6 billion (3.1 percent), and loans to commercial and industrial borrowers grew $22.1 billion (1.1 percent). For the 12 months ended June 30, loan and lease balances were up $337.6 billion, a 3.7 percent increase.
Asset Quality Continues to Improve:
The amount of loans and leases that were noncurrent – 90 days or more past due or in nonaccrual status – declined $8.4 billion (6.7 percent) during the second quarter. Noncurrent levels improved in all major loan categories. Banks charged off $11.3 billion in loans during the quarter, an increase of $1.1 billion from second quarter 2016. The increase in net charge-offs was concentrated in credit card portfolios, as most major loan categories had lower charge-offs than a year earlier.
The Number of "Problem Banks" Continues to Fall:
The FDIC's Problem Bank List fell from 112 to 105 during the second quarter. This is the smallest number of problem banks since March 31, 2008, and is nearly 90 percent less than the post-crisis peak of 888 in the first quarter of 2011. Total assets of problem banks fell from $23.7 billion to $17.2 billion during the second quarter.
Deposit Insurance Fund's Reserve Ratio Rises to 1.24 Percent:
The Deposit Insurance Fund (DIF) balance increased $2.7 billion during the second quarter to $87.6 billion on June 30, driven by assessment income, including surcharges on large banks. The DIF reserve ratio was 1.24 percent at the end of June, up from 1.20 percent at the end of March and the highest level since the fourth quarter of 2005. Estimated insured deposits declined 0.4 percent in the second quarter.
Quarterly Banking Profile
https://www.fdic.gov/bank/analytical/qbp/index.html
### Press Release ############################
[headlines]
--------------------------------------------------------------
Shepherd
Flushing, New York Adopt-a-Dog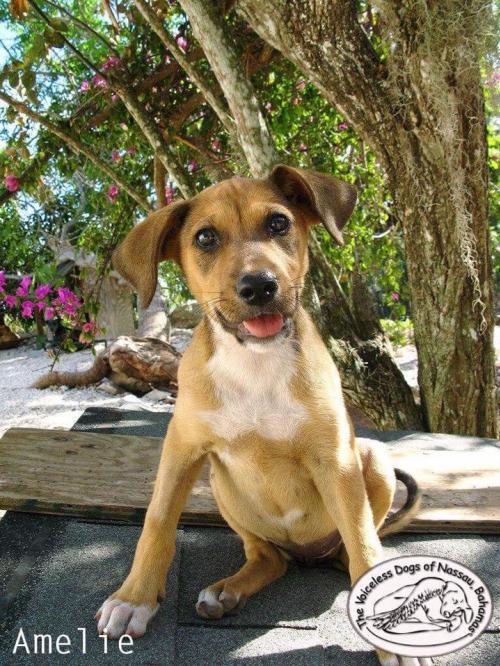 Amelie (Potcake)
ID: 11612450-17-0423
Female
Five Months Old
Second Change Rescue
Flushing, NY 11354
scradoptables@gmail.com
Contact:
http://www.nycsecondchancerescue.org/contact/
Adopt a Pet
http://www.adoptapet.com/
[headlines]
--------------------------------------------------------------
News Briefs----


GE chief among finalists in Uber CEO search
Jeffrey Immelt is among the finalists
http://nypost.com/2017/08/21/ge-chief-among-finalists-in-uber-ceo-search-sources/
Small banks struggle for capital
as fin-tech start-ups raise piles of cash
http://www.philly.com/philly/blogs/inq-phillydeals/small-banks-struggle-for-capital-as-fin-tech-start-ups-raise-piles-of-cash-20170821.html
[headlines]
--------------------------------------------------------------

You May Have Missed---
Chipotle's Mistake: Failing to Build a Food Safety Culture
https://www.qsrmagazine.com/outside-insights/chipotles-mistake-failing-build-food-safety-culture
[headlines]
--------------------------------------------------------------
Baseball Poem


Rainbow Slugger
by Tim Peeler
The people that "love" you
Whip your butt raw,
Drop you head first
Into a locked-closet weekend.
You will grow up
To play mailbox baseball,
You will apply the geometry of your schooling,
See the flat plane,
The simple dimension of your swing,
A hand flies at the face of your dream,
Your home plate points toward hell,
The extended angles climb
Toward the misty heights of a rainbow.
The rainbow on the side of a mailbox
Explodes in chips of pastel paint
As you connect so perfectly,
A cannon blast against a siren
Against the black hide of the night.
[headlines]
--------------------------------------------------------------

Sports Briefs----
Cavaliers send Kyrie Irving to Celtics in deal including Isaiah Thomas, Nets 2018 pick
http://www.espn.com/nba/story/_/id/20421382/cleveland-cavaliers-send-kyrie-irving-boston-celtics-deal-including-isaiah-thomas
ESPN Pulls Asian Announcer Named Robert Lee Off UVa Game To Avoid Offending Idiots
https://www.outkickthecoverage.com/msespn-pulls-asian-announcer-named-robert-lee-off-uva-game-avoid-offending-idiots/


[headlines]
--------------------------------------------------------------


California Nuts Briefs---
Nearly $1 billion in pollution permits
fly off shelf in California auction
http://www.sacbee.com/news/politics-government/capitol-alert/article168702607.html#emlnl=Todays_Top_Stories
147 Hayward retirees paid $100,000-plus
http://www.eastbaytimes.com/2017/08/22/report-147-hayward-retirees-paid-100000-plus/
Did McClellan Air Force Base poison their water?
Lawsuits revive neighborhood fears
http://www.sacbee.com/news/local/article168709862.html
[headlines]
--------------------------------------------------------------



"Gimme that Wine"

http://www.youtube.com/watch?v=EJnQoi8DSE8
Wine Spectator Scholarship Foundation Donates $1 Million
to Washington State University
http://www.winespectator.com/webfeature/show/id/Wine-Spectator-Scholarship-Foundation-Donates-to-Washington-State-University
Interview with Andrea Robinson MS
http://www.wine.co.za/news/news.aspx?NEWSID=31331
Oregon Riesling is the Best in the West
http://www.winemag.com/2017/08/21/oregon-riesling-is-the-best-in-the-west/
Wine Prices by vintage
http://www.winezap.com
http://www.wine-searcher.com/
US/International Wine Events
http://www.localwineevents.com/
Leasing News Wine & Spirits Page
http://two.leasingnews.org/Recommendations/wnensprts.htm

[headlines]
----------------------------------------------------------------
This Day in History
1500 - Columbus's governance of Hispaniola could be brutal and tyrannical. Native islanders who didn't collect enough gold could have their hands cut off, and rebel Spanish colonists were executed at the gallows. Colonists complained to the monarchy about mismanagement, and a royal commissioner dispatched to Hispaniola arrested Columbus in August 1500 and brought him back to Spain in chains. Although Columbus was stripped of his governorship, King Ferdinand not only granted the explorer his freedom but subsidized a fourth voyage.
1572 - In France, Catholic conspirators began massacring thousands of Huguenots (French Protestants), under orders of Catherine de Medici, advisor to her son, Charles IX, King of France. Huguenots, who could escape, went to other countries, many of them immigrating to the New World.
1775 – In response to the news of the Battle of Bunker Hill, King George III delivered his Proclamation of Rebellion to the Court of St. James. stating that the American Colonies have proceeded to a state of open and avowed rebellion. It ordered officials of the British Empire "to use their utmost endeavors to withstand and suppress such rebellion." The Proclamation also encouraged subjects throughout the Empire, including those in Great Britain, to report anyone carrying on "traitorous correspondence" with the rebels so that they could be punished.
1784 - The state of Franklin was formed when it seceded from North Carolina. It consisted of three counties between the Bald Mountains and the Holston River, an area that is now in eastern Tennessee. It had been offered by North Carolina as a cession to Congress to help pay off debts related to the Revolutionary War and was founded with the intent of becoming the fourteenth state of the new United States. Its citizens established a senate and a house of commons at Jonesboro and elected John Sevier as governor for a four-year term. Sevier was arrested in 1788 on charges of high treason. The state was not admitted to the Union. Upon his release from jail, Sevier was elected to the House of Representatives. He served as the first governor of Tennessee after it was admitted to the Union as the 16th state in 1796.
1785 – Birthday of Oliver Hazard Perry (d. 1819), S. Kingstown, RI. Perry is most noted for his heroic role in the War of 1812 during the 1813 Battle of Lake Erie. Perry supervised the building of a fleet at Erie, PA. He earned the title "Hero of Lake Erie" for leading American forces in a decisive naval victory there, receiving a Congressional Gold Medal and the Thanks of Congress. His leadership materially aided the successful outcomes of all nine Lake Erie military campaign victories, and the victory was a turning point in the battle for the west in the war. He is remembered for the words on his battle flag, "Don't Give Up the Ship" and his message to General W, Henry Harrison which reads in part, "We have met the enemy and they are ours; ..."
1831 – Nat Turner's slave rebellion was repressed at Belmont Plantation in Virginia. Rebel slaves killed from 55 to 65 people, the highest number of fatalities caused by any slave uprising in the southern US. Although the rebellion was put down within a few days, Turner survived in hiding for more than two months afterwards.
1834 - Britain abolishes slavery in colonies; 700,000 slaves freed. The anti-slavery abolition movement gained much strength from this, as demonstrated with the formal organization of the American Anti-Slavery Society, formed in Philadelphia, December 4.
http://www.freetheslaves.net/timeline2.html
http://www.brycchancarey.com/abolition/index.htm
http://www.religioustolerance.org/sla_hist.htm
http://www.brycchancarey.com/abolition/index.htm
1843 - Birthday of Lillie Hitchcock Coit (d. 1929), West Point, NY. Eccentric, cigar-smoking, pants-wearing San Francisco volunteer fire-fighter ("patron saint of all pioneer firemen of the city") and the benefactor for the construction of Coit Tower, a local monument in the shape of a fire hose. Coit Tower is built on the site of the first west coast telegraph, a semaphore completed in 1849. She commissioned another neighborhood landmark, a statue of three firefighters on the southwest corner of Washington Square Park.
1849 - Mail service established to the interior of California. Stops included Benicia, Sacramento City and San José.
1859 - The six-story Fifth Avenue Hotel, New York City, opened and included the first elevator. The elevator operated on the principle of an Archimedean screw. It was viewed and inspected by Albert Edward, Prince of Wales, on October 11, 1860. The first elevator in an office building was installed in 1868 in the original Equitable Life Assurance Society building located on lower Broadway, New York City. The first electric elevator successfully operated was installed in 1889 by Otis Brothers and Company in the Demarest Building, Fifth Avenue and 33rd Street, New York City and the age of the skyscrapers began in major cities throughout the United States.
1863 – A ruthless band of guerillas attacks the town of Lawrence, Kansas, killing every man and boy in sight. Led by William Quantrill and William "Bloody Bill" Anderson, the guerillas were said to have carried out the brutal attack on behalf of the Confederacy. Included in their group was Jesse James' brother Frank and Cole Younger, who would later also play a large role in the James gang. Bloody Bill Anderson got his name for his love of shooting unarmed and defenseless people. Reportedly, he carried as many as eight handguns, in addition to a saber and a hatchet. His horse was also outfitted with several rifles and backup pistols. Although he claimed to have political motives for his terrorism, Anderson more likely used the Civil War as an opportunity to kill without repercussion. Jesse James, only 17 at the time, teamed up with Bloody Bill after he split from Quantrill's band of killers. On September 24, 1864, their small splinter group terrorized and destroyed most of the town of Centralia, Missouri. They also ambushed a small troop of Union soldiers whose train happened to stop at Centralia. Twenty-five Northern soldiers were stripped and lined up while Anderson and Arch Clement proceeded to shoot each of them down in cold blood, sparing only the sergeant. A month later, Anderson paid for his crimes when he was caught by a full contingent of Union army troops in Missouri and killed in the ensuing battle. Jesse James was never brought to justice by the North for his war crimes and went on to become the 19th century's most infamous criminal
1864 - The Union navy captured Fort Morgan, Alabama, breaking the Confederate dominance of the ports of the Gulf of Mexico. As the Union fleet of four ironclad and fourteen wooden ships sailed into the channel on August 5, one of the lead ships, the Tecumseh, hit a mine, at the time known as a "torpedo." In reply to the warning, "Torpedoes ahead!" given by the forward ships, commander Admiral David Farragut called out, "Damn the torpedoes!" and, taking the lead with his flagship the Hartford, sailed over the double row of mines and into Mobile Bay.
http://memory.loc.gov/ammem/today/aug23.html
1869 - The first carload of freight, carrying boots and shoes, arrives in San Francisco from Boston.
http://www.sfmuseum.org/hist1/rail.html
1869 – Birthday of Edgar Lee Masters (d. 1950), Garnett, Kansas. Author of "Spoon River Anthology," epitaphs spoken by about 250 persons buried in the graveyard of a village in the Middle West.
http://www.outfitters.com/illinois/fulton/masters.html
1883 – Gen. Jonathan Wainwright (d. 1953) was born in Ft. Walla Walla, WA. A career Army officer and the Commander of Allied Forces in the Philippines at the time of their surrender to Japan during World War II, Wainwright was a recipient of the Medal of Honor for his courageous leadership during the fall of the Philippines after Gen. MacArthur evacuated to Australia. After the surrender of the Philippines in 1942, Gen. Wainwright spent the remainder of the war in several Japanese prison camps and suffered the same indignities and abuses of non-officers, despite his rank. After witnessing the Japanese surrender aboard the USS Missouri, together with Lieutenant-General Percival, he returned to the Philippines to receive the surrender of the local Japanese commander.
The Medal of Honor citation reads: Rank and Organization: General, Commanding U.S. Army Forces in the Philippines. Place and date: Philippine Islands, 12 March to 7 May 1942. Entered Service at: Skaneateles, N.Y. Birth: Walla Walla, Wash. G.O. No.: 80, 19 September 1945. Distinguished himself by intrepid and determined leadership against greatly superior enemy forces. At the repeated risk of life above and beyond the call of duty in his position, he frequented the firing line of his troops where his presence provided the example and incentive that helped make the gallant efforts of these men possible. The final stand on beleaguered Corregidor, for which he was in an important measure personally responsible, commanded the admiration of the Nation's allies. It reflected the high morale of American arms in the face of overwhelming odds. His courage and resolution were a vitally needed inspiration to the then sorely pressed freedom-loving peoples of the world.
1889 - The first ship-to-shore wireless message received in US (San Francisco).
1900 - National Negro Business League was founded in Boston, MA by Booker T. Washington. Four hundred delegates from 34 states attended the founding conference, which promoted the growth of African-American-owned businesses. Washington was elected the first president of the organization.
http://www.lexisnexis.com/academic/2upa/Aaas/NationalNegroBusinessLeague.htm
http://www.imdiversity.com/villages/african/Article_Detail.asp?Article_ID=385
1900 - Folk singer Malvina Reynolds was born Malvina Milder (d. 1978), San Francisco, California. She was refused her diploma by Lowell High School because her parents were opposed to US participation in World War I. Malvina earned her B.A. and M.A. in English from the University of California and later earned a doctorate there.
http://www.sisterschoice.com/mal-bio.html
http://www.sisterschoice.com/malvinamain.html
http://www.harvardsquarelibrary.org/unitarians/reynolds.html
1902 - Fannie Merrit Farmer opened her cooking school, Miss Farmer's School of Cookery, in Boston, MA. Ms. Farmer was the leading cooking authority of her day. Known as the 'mother of measurements,' she revolutionized food preparation throughout the world with her introduction of precise measurements -- the level teaspoon, tablespoon, cup, etc. And, in 1919, candy maker Frank O'Connor paid Fannie the ultimate compliment by naming his now famous company, Fanny Farmer Candy Shops.
1906 - Thunderstorms deluged Kansas City, MO, with six inches of rain during the early morning, including nearly three inches in thirty minutes.
1911 – Ishi, last member of his stone-age tribe, was discovered in California. The region is known as the Land of Ishi because this is where the last survivor of the Yahi Yana tribe escaped from settlers who exterminated the rest of the Yahis. They had lived here for at least 3,000 years before being killed off, along with the elk they had hunted, another dreadful moment in the settling of the West. There is controversy that Ishi was not a "pure bred" and therefore was not the last of his tribe, as taught in California schools to this day.
http://www.mohicanpress.com/mo08019.html
http://college.hmco.com/history/readerscomp/naind/html/na_017600_ishi.htm
http://www.bookcrossing.com/search/?title=ishi+lastandauthor=kroeberandcategory=andisbn=andbcid=and=Wait..
http://www.berkeley.edu/news/media/releases/96legacy/releases.96/14310.html
1912 – Actor, dancer, singer Gene Kelly (d. 1996) was born in Pittsburgh. Best known today for his performances in musical films such as "An American in Paris" (1951), "Anchors Aweigh" (1945), and "Singin' in the Rain" (1952). Kelly received an Academy Honorary Award in 1952 for his career achievements. He later received lifetime achievement awards in the Kennedy Center Honors (1982), and from the Screen Actors guild and American Film Institute. In 1999, the American Film Institute also numbered him 15th in their Greatest Male Stars of Classic Hollywood cinema list.
1913 - Birthday of band leader Bob Crosby (d. 1993), Spokane, WA. Bing Crosby's brother, he had his own band known as The Bobcats, and hosted his own afternoon variety show, "The Bob Crosby Show," that aired from 1953 to 1957.
http://www.parabrisas.com/d_crosbybob.html
http://www.kcmetro.cc.mo.us/pennvalley/biology/lewis/crosby/bobcros.htm
http://www.bobcrosbybobcats.com/
http://www.jazzbymail.com/albums_rw/rwstudy.html
1917 - Race riot occurs in Houston, Texas, when the 24th Infantry seeks revenge on the city's white police after the brutal beating of two of the regiment's soldiers. After two hours of violence, 15 whites, including four policemen, are killed and 12 more injured. Four soldiers die. 118 soldiers are charged in connection with the riots and 19 executed, most in almost total secrecy, in one of the most infamous courts-martial ever involving African-Americans
http://www.tsha.utexas.edu/handbook/online/articles/view/HH/jch4.html
http://www.somsd.k12.nj.us/~chssocst/ssus2HoustonRiot.htm
http://www.africana.com/research/encarta/www1blacks.asp
http://www.hal-pc.org/~lfa/BB19.html
1921 - Denver, CO, was drenched with 2.20 inches of rain in one hour, a record for that location.
1927 - Nicola Sacco and Bartolomeo Vanzetti were electrocuted at the Charleston, MA, prison. Convicted of a shoe factory payroll robbery during which a guard had been killed, Sacco and Vanzetti maintained their innocence to the end. Six years of appeals marked this American cause celebre during which substantial evidence was presented to show that both men were elsewhere at the time of the crime. However, on the 50th anniversary of their execution, Massachusetts governor Michael S. Dukakis proclaimed August 23, 1977, a memorial day, noting that the 1921 trial had been "permeated by prejudice." Dukakis was to run for president with Lloyd Bentsen for vice-president in 1988, but to be defeated by George Bush and Sen. Dan Quayle in November, carrying only ten states. Some say it was his freeing of these gentlemen, among others, while pundits blame it on the "dirty trick" Texas campaign of the ridiculous picture of Dukakis in an oversized helmet supposedly steering a tank. (others say he was a poor choice, and history shows he basically "disappeared" from the political scene after his loss.)
1928 - The Yankees picked up lefty Tom Zachary on waivers from Washington. Nearly a year earlier, Zachary gained fame as the pitcher off whom Babe Ruth hit his 60th home run.
1929 - Birthday of drummer Danny Barcelona (d. 2007), Honolulu, HI.
http://www.storyville-records.com/Oct2.html
http://www.jazzrecords.com/jazzbooks/video3.htm
1931 – Birthday of "Jeannie," actress Barbara Eden, born Barbara Jean Morehead, Tucson, AZ.
1936 - Birthday of Rudy Lewis, born Charles Rudolph Harrell (d. 1964), one of the lead singers with the Drifters, Philadelphia, PA. In 1988, he was posthumously inducted into the Rock and Roll Hall of Fame with the group. Lewis was the lead vocalist for a string of Drifters hits: "Please Stay, "Some Kind of Wonderful," "Up on the Roof," and "On Broadway." On May 21, 1964, when the group was due to record "Under the Boardwalk" which had been written for Lewis, he was found dead in his Harlem hotel room from the prior night.
http://www.rockhall.com/hof/inductee.asp?id=94
http://www.rhinorecords.com/Albums/72417bio.html
http://www.bol.ucla.edu/~mjzappat/drifters/drifters.html
1936 – 17-year-old righty Bob Feller made his Major League starting debut, striking out 15 Browns in Cleveland's 4-1 win.
1939 - Glenn Miller completes 14 weeks at Glen Island Casino. Air checks make it a phenomenal summer success and makes "the Miller sound" the hit of the country. Starin's Glen Island Casino was a summer resort in New Rochelle, NY, developed by shipping magnate and US Congressman, John Starin in the late 1800s. Starin's resort, referred to as "America's pleasure grounds" and "Disneyworld on the Sound," was the first theme park in the country.
1943 - "LIFE" magazine spotlighted a dance craze that was sweeping the U.S.A., the Lindy Hop. The Lindy was named after American aviation hero Charles A. Lindbergh and began its entry into the American lifestyle in 1927. The Savoy Ballroom in Harlem, New York was really jumping when George 'Shorty' Snowden, one of the Savoy's famous dancers, started doing twists, turns, jumps and twirls to the music of greats like Duke Ellington, Cab Calloway, Count Basie and Ella Fitzgerald. Snowden told everyone he was doing the Lindy Hop. The jitterbug, swing or Lindy as it was called by white dancers, became an integral part of Hollywood's golden era and was picked up by the youth of America during World War II, as exhibited on the "LIFE" cover.
http://www.jitterbuzz.com/lifmag.html
http://www.ecsu.ctstateu.edu/depts/edu/textbooks/lindy.html
http://www.savoystyle.com/willamae_ricker.html
http://www.mcn.org/a/lindyhop/
http://dancing.org/lindy-what-is.html
http://www.geocities.com/Broadway/Balcony/1404/history.html
1943 - Along the beaches at Cape Fear outside Camp Davis, A-24 planes flown by members of the Women Air Service Pilots are dragging training targets behind them. The targets are being shot at with live ammunition by men training to be part of anti-aircraft gun crews. Instructors are next to each man to pull a recruit's finger away who is too excited and shoots at the plane instead of the target. It happens often. WASP Byrd Granger in "On Final Approach, the History of the Women Air Service Pilots," wrote: "Instructor Lt. Bruce Arnold, son of General Hap Arnold is... too late (as) he reaches to snatch a gunner's hand from the trigger. Dismayed he sees a 50mm round speed with deplorable accuracy toward the A-24, not the target. It will be a direct hit." WASP Mabel Rawlinson is piloting while in the rear cockpit is male instructor Lt. Roubillard who is checking her on night flying. Pilot Rowlinson immediately radios they have been hit. Granger writes: "The engine is rough, faltering. The landing pattern takes the plane, sputtering over the barracks where women pilots hear it. They run out of the barracks as the crippled plane coughs one last time, then plunges into the swampy wood at the north end of the runway. On impact it breaks in two and the front section blazes. Mabel struggles to release the hatch. She cannot open it. Lt. Roubillard, emerging (almost unhurt) from the separated rear section, hears her screams as she burns to death. So do the women WASP pilots running towards the crash. It is 9:20 p.m. It is almost totally dark. And the crash will remain one of the closest guarded secrets of World War II. Roubillard says Rawlinson's flying ability saved his life. "... She might have survived if the A-24 cockpit latch had operated. But (the latch which she had written up to be fixed) was (considered too) minor a problem to have repair priority." To this day, Rawlinson's death as a result of friendly fire is hardly acknowledged and there are many who claim no women were ever killed. Thirty-seven women died in the WASP program.
1946 - Humphrey Bogart movie "The Big Sleep" opens. Based on the novel by Raymond Chandler.
1947 - Margaret Truman, daughter of U.S. President Harry S Truman, presented her first public concert. Margaret sang before 15,000 people at the Hollywood Bowl. The concert did not get great reviews. In fact, the critics didn't like Margaret's singing at all. And Margaret's dad didn't like the critics, and said so, from the White House.
1948 – Birthday of the first designated hitter in Major League history, Ron Blomberg, Atlanta, GA.
1950 - Top Hits
"Mona Lisa" - Nat King Cole
"I Wanna Be Loved" - The Andrews Sisters
"Play a Simple Melody" - Bing Crosby
"I'm Moving On" - Hank Snow
1953 - Birthday of saxophone player Bobby Watson, Kansas City, KS.
http://www.vh1.com/artists/az/watson_bobby_1_/bio.jhtml
http://www.umkc.edu/conservatory/faculty/bio_info.asp?primarykey=60
http://www.ejn.it/mus/watson.htm
1958 - Top Hits
"Nel Blu Dipinto Di Blu" ("Volare") - Domenico Modugno
"Little Star" - The Elegants
"My True Love" - Jack Scott
"Alone with You" - Faron Young
1963 – Ageless Warren Spahn set a new National League record with his 601st start.
1964 - Beatles performed at the Hollywood Bowl.
1965 - The U.S. premiere of the motion picture "Help!", starring The Beatles, was held for thousands of moviegoers wanting to see the group's first color motion picture. Their first film, "A Hard Day's Night," had been produced in black and white.
1966 - Top Hits
"Summer in the City" - The Lovin' Spoonful
"Sunny" - Bobby Hebb
"See You in September" - The Happenings
"Almost Persuaded" - David Houston
1968 - Aretha Franklin's "Lady Soul" earns a gold LP while the Rascals' "People Got to Be Free" is awarded a gold 45.
1969 - Mrs. Audrey McElmory of La Jolla, CA won the world cycling championship in Czechoslovakia.
1969 - "Honky Tonk Women" by The Rolling Stones hits #1 on the pop chart.
1969 - The Who's "I'm Free" peaks at #37 on the chart.
1969 - Crosby, Stills and Nash's "Marrakesh Express" peaks at #28 on the chart, while Chicago's "Questions 67 & 68" peaks at #71
1969 - Johnny Cash's LP "Johnny Cash At San Quentin" hits #1
1970 - U.S. swimmer Gary Hall broke three world records at the AAU (Amateur Athletic Union) outdoor swimming meet, held in Los Angeles, CA.
1970 - The largest farm worker strike in U.S. history began. Union leader César Chavez led the Salad Bowl Strike against the Teamsters Union and 5–7,000 UFW workers struck the Salinas Valley growers.
1972 - Republican convention in Miami Beach, FL re-nominates VP Agnew but it was not unanimous as one vote went to NBC newsman David Brinkley.
1974 - Top Hits
"The Night Chicago Died" - Paper Lace
"(You're) Having My Baby" - Paul Anka
"Tell Me Something Good" - Rufus
"As Soon as I Hang Up the Phone" - Conway Twitty & Loretta Lynn
1975 - War's "Why Can't We Be Friends?" peaks at #6 on the pop chart.
1975 - Fleetwood Mac's self-titled LP enters the charts. It's the band's first album with Lindsey Buckingham and Stevie Nicks.
1975 - Hamilton, Joe Frank and Reynolds' "Fallin' In Love" hits #1
1978 – Kobe Bryant was born in Philadelphia. He played his entire 20-year career with the Los Angeles Lakers, retiring after the 2016 season. He entered the NBA directly from high school and won five NBA championships with the Lakers. Bryant is an 18-time All-Star, 15-time member of the All-NBA Team, and 12-time member of the All-Defensive team. He led the NBA in scoring during two seasons, ranks third on the league's all-time regular season scoring and fourth on the all-time postseason scoring list. He holds the NBA record for the most seasons playing with one franchise for an entire career.
1980 - AC/DC's "Black in Black" LP enters the charts. It's the band's first album with new lead singer Brian Johnson and their most popular, selling over 10 million.
1982 - Top Hits
"Eye of the Tiger" - Survivor
"Hurts So Good" - John Cougar
"Abracadabra" - The Steve Miller Band
"Nobody" - Sylvia
1984 - South Fork Ranch, the home of the fictitious Ewing clan of the CBS-TV show "Dallas," was sold. The ranch, a 200-acre spread near Dallas, was to be transformed from a tourist site into a hotel, according to the new owners.
1986 - Billy Joel's LP "The Bridge" enters the album charts. The album featured two top-10 hits, "Modern Woman" and "A Matter of Trust."
1987 - A cold front brought autumn-like weather to the Northern and Central Plains Region. Afternoon highs were in the 50s and 60s across parts of Colorado, Kansas and Nebraska that just two days earlier were in the 90s or above 100 degrees. Thunderstorms produced locally heavy rain in New Mexico, Texas, Oklahoma and Arkansas.
1989 - Thunderstorms produced heavy rain with flash flooding in West Virginia. Pickens, WV, reported 4.80 inches of rain in 24 hours. Evening thunderstorms in Mississippi deluged Alta Woods with 4.25 inches of rain in less than an hour. Thunderstorms also produced heavy rain in southeastern Kentucky, and flooding was reported along Big Creek and along Stinking Creek. The Stinking Creek volunteer fire department reported water levels 12 to 14 feet above flood stage. Fort Worth TX hit the 100-degree mark for the first time all year. Strong winds ushering cool air into northwest Utah gusted to 70 mph, raising clouds of dust in the salt flats.
1990 - Top Hits
"Vision of Love" - Mariah Carey
"Come Back to Me" - Janet Jackson
"If Wishes Came True" - Sweet Sensation
"Next to You, Next to Me" - Shenandoah
1990 - Singer Billy Idol begins a tour in Montreal, just six months after almost losing his leg in a motorcycle accident
1991 – The World Wide Web opened to the public. An information space where documents and other web resources are identified by URLs, interlinked by hypertext links, and can be accessed via the Internet. English scientist Tim Berners-Lee invented the World Wide Web in 1989. He wrote the first web browser computer program in 1990 while employed at CERN in Switzerland. The Web browser was released outside of CERN in 1991, first to other research institutions starting in January 1991 and to the general public on the Internet.
1992 - James A. Baker III, resigned as secretary of state and was appointed chief of staff to President George Bush I. In his new post, Baker was to take over command of Bush's reelection campaign, which was seen as floundering.
1994 - CAREY, ALVIN P., Medal of Honor
Rank and organization: Staff Sergeant, U.S. Army, 38th Infantry, 2-t Infantry Division. Place and date: Near Plougastel, Brittany, France, 23 August 1944. Entered service at: Laughlinstown, Pa. Born: 16 August 1916, Lycippus, Pa. G.O. No.: 37, 11 May 1945. Citation: For conspicuous gallantry and intrepidity at the risk of his life, above and beyond the call of duty, on 23 August 1944. S/Sgt. Carey, leader of a machinegun section, was advancing with his company in the attack on the strongly held enemy hill 154, near Plougastel, Brittany, France. The advance was held up when the attacking units were pinned down by intense enemy machinegun fire from a pillbox 200 yards up the hill. From his position covering the right flank, S/Sgt. Carey displaced his guns to an advanced position and then, upon his own initiative, armed himself with as many hand grenades as he could carry and without regard for his personal safety started alone up the hill toward the pillbox. Crawling forward under its withering fire, he proceeded 150 yards when he met a German rifleman whom he killed with his carbine. Continuing his steady forward movement until he reached grenade-throwing distance, he hurled his grenades at the pillbox opening in the face of intense enemy fire which wounded him mortally. Undaunted, he gathered his strength and continued his grenade attack until one entered and exploded within the pillbox, killing the occupants and putting their guns out of action. Inspired by S/Sgt. Carey's heroic act, the riflemen quickly occupied the position and overpowered the remaining enemy resistance in the vicinity.
1996 - Restrictions intended to discourage smoking by young people were announced by President Clinton. The new rules banned vending machines in many locations, prohibited brand-name sponsorship of sporting events, and out-lawed advertising billboards located within 1000 ft. of schools.
1998 - Barry Bonds becomes the first player in Major League history to hit 400 home runs and steal at least 400 bases (438). The Giants slugger reached the unmatched plateau with his 26th homer of the year against Marlin southpaw Kirt Ojala in a 10-5 San Francisco victory.
1998 - With his 50th and 51st dingers, Cubs' slugger Sammy Sosa joins Mark McGwire (53) of the Cardinals in hitting 50 home runs, making it only the second time two National League hitters have reach the plateau in the same season. Pirates outfielder Ralph Kiner and Giants first baseman Johnny Mize each hit a league-leading 51 round trippers in 1947.
1999 - Joining Babe Ruth and Mark McGwire, Mariner outfielder Ken Griffey Jr. becomes the third player in Major League history to hit 200 homers in a four-season span. Junior's 39th helps Seattle beat the Indians, 4-1.
2011 - A 5.8 magnitude earthquake, the most powerful since 1897, struck near Mineral, Virginia, causing a shutdown of a nearby nuclear reactor. Damage to monuments and structures in Washington, D.C. and the resulting damage was estimated at $200–$300 million.
2012 - Lance Armstrong, the seven-time Tour de France winner, announced he will not contest the U.S. Anti-Doping Agency charges of doping, a result of which will include being stripped of his Tour de France victories.
2013 - CEO of Microsoft, Steve Ballmer, announced his retirement.
-------------------------------------------------------------

SuDoku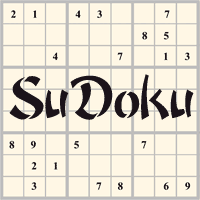 The object is to insert the numbers in the boxes to satisfy only one condition: each row, column and 3x3 box must contain the digits 1 through 9 exactly once. What could be simpler?
http://leasingnews.org/Soduku/soduko-main.htm
--------------------------------------------------------------

Daily Puzzle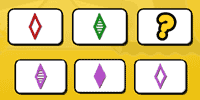 How to play:
http://www.setgame.com/set/puzzle_frame.htm
Refresh for current date:
http://www.setgame.com/set/puzzle_frame.htm
--------------------------------------------------------------


http://www.gasbuddy.com/
http://www.gasbuddy.com/GB_Map_Gas_Prices.aspx
http://www.gasbuddy.com/GB_Mobile_Instructions.aspx
--------------------------------------------------------------

Weather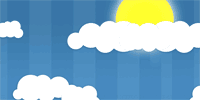 See USA map, click to specific area, no commercials
--------------------------------------------------------------

Traffic Live---
Real Time Traffic Information
You can save up to 20 different routes and check them out with one click,
or type in a new route to learn the traffic live
--------------------------------