Equipment Leasing Account Executive
What sets CoreTech apart from other equipment leasing companies is our team members and impeccable reputation. Are you unhappy with the ethics of your company and the promises made to you? Come to Newport Beach and join us.
To learn more, please click here
www.coretechleasing.com
CoreTech specializes in medium to
large size companies and firms
Over 100 law firms trust CoreTech for their leasing needs,
why wouldn't you?



Monday, August 28, 2017


Today's Equipment Leasing Headlines

Position Wanted – Credit
Work Remotely or Relocate for Right Opportunity
Top Stories: August 21 - August 25
(Opened Most by Readers)
Shopko-Balboa Capital Summary Judgement Denied
$1 Million Case plus perhaps $250,000+ Attorney Fees
By Tom McCurnin, Leasing News Legal Editor
Leasing Industry Ads---Help Wanted
CoreTech Leasing
Who Writes Small Ticket Leases in Today's Marketplace?
By Christopher Menkin
Current Regulations in United States
Not Official, Compiled from Many Sources
Industrial Hiring Flat Overall Reports ZRG Partners
By Staffing Industry Analysts - staffingindustry.com
"Leasing Deconstructed"
Added to Books on Leasing and Finance
How Connected Are You?
Mozilla Survey
Labrador Retriever Puppy
Saint Louis, Missouri Adopt-a-Dog
Leasing News Classified Ads
Accounting / Aircraft / Appraisals
News Briefs---
Yellen defends bank regulations passed after 2008 crisis
Her term as chair will end in February
Bankers and Economists Fear a Spate of Threats
to Global Growth
Uber Chooses Expedia's Chief as C.E.O.,
Ending Contentious Search

Broker/Funder/Industry Lists | Features (writer's columns)
Top Ten Stories Chosen by Readers | Top Stories last six months
www.leasingcomplaints.com (Be Careful of Doing Business)
www.evergreenleasingnews.org
Leasing News Icon for Android Mobile Device
You May have Missed---
Baseball Poem
Sports Brief----
California Nuts Brief---
"Gimme that Wine"
This Day in History
SuDoku
Daily Puzzle
GasBuddy
Weather, USA or specific area
Traffic Live----
######## surrounding the article denotes it is a "press release" and was not written by Leasing News nor information verified, but from the source noted. When an article is signed by the writer, it is considered a "by line." It reflects the opinion and research of the writer.


Please send a colleague and ask them to subscribe. We are free.
Email kitmenkin@leasingnews.org and in subject line: subscribe

[headlines]
--------------------------------------------------------------
Position Wanted – Credit
Work Remotely or Relocate for Right Opportunity


Each Week Leasing News is pleased, as a service to its readership, to offer completely free ads placed by candidates for jobs in the industry. These ads also can be accessed directly on the website at:
http://www.leasingnews.org/Classified/Jwanted/Jwanted.htm
Each ad is limited to (100) words and ads repeat for up to 6 months unless the candidate tells us to stop. Your submissions should be received here by the end of each week.

Please encourage friends and colleagues to take advantage of this service, including recent graduates and others interested in leasing and related careers.

Credit
Will relocate for the right opportunity and can work remotely. I have (25+) years in making credit decisions, as well as helping sales team and third party originators close more transactions via understanding their applicant's financial abilities. I can create alternative or additional opportunities (and income) by knowing which type of loan is best for the borrower
aaacorrespondent@gmail.com


Chicago, Illinois
Seasoned Risk and Portfolio Management professional with strong Credit Management background, Portfolio Management, Underwriting, Process Improvement, Collections and Workouts. Deep expertise in risk management and portfolio management within a regulated and compliance-driven banking environment. Partners with senior leadership to identify business risks and determine business strategy based on market and industry trends. Leads initiatives to improve efficiency and mitigate risk. Leverages business acumen and expertise gained through experience across multiple industries, including industrial, consumer and financial services, to develop and implement solutions, improve profits and reduce losses. Significant large-scale project management experience.
Demonstrated ability to analyze and articulate complex issues and implement process improvements. Excels in evaluating and mitigating customer credit risk, profit improvement, management reporting, loss mitigation and business intelligence.
wgriffith61@yahoo.com
Resume


Orlando, Florida
As a Commercial Credit Analyst/Underwriter, I have evaluated transactions from sole proprietorships to listed companies, across a broad spectrum of industries, embracing a multitude of asset types. Sound understanding of balance sheet, income statement and cash flow dynamics which impact credit decisions. Strong appreciation for credit/asset risk.
rpsteiner21@aol.com
407 430-3917


Work Remotely from Portland, Oregon
Experienced commercial banker and former commercial equipment leasing industry professional seeking full-time or part-time work out of my home in Portland, Oregon. Over twenty years' experience in credit analysis, underwriting, sales and collections. Known for creative problem solving and strong quantitative & qualitative analytical skills. Demonstrated ability to gather information, evaluate and make informed strategic business decisions to maximize profit and mitigate risk. Well known for ability to develop strong business relationships with Clients and large list of national equipment leasing Brokers. Please see attached resume and contact me below if interested.
Resume
JFrank@BL-Solutions.com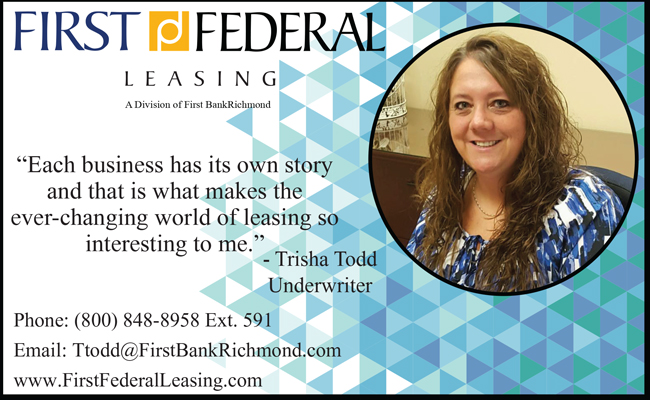 --------------------------------------------------------------
Top Stories: August 21 - August 25
(Opened Most by Readers)
(1) Changes at Bank of the West
Who is Next?
http://leasingnews.org/archives/Aug2017/08_23.htm#changes
(2) Changes at Bank of the West
Clarification
http://leasingnews.org/archives/Aug2017/08_25.htm#changes
(3) No Longer taking Broker/Discounting Business
plus Leasing Companies Out of Business - Updated
http://leasingnews.org/archives/Aug2017/08_21.htm#no
(4) Former Bank Vice President Guilty Of Identity Theft & Fraud
Faces 30 Years in Prison
http://leasingnews.org/archives/Aug2017/08_21.htm#former
(5) Leasing News The List - July 2017
The Good, the Bad, and the Ugly
http://leasingnews.org/archives/Aug2017/08_23.htm#list_june
(6) New Hires---Promotions in the Leasing Business
and Related Industries
http://leasingnews.org/archives/Aug2017/08_25.htm#hires
(7) Leasing Portals
(Over 4,000 Finance/Leasing Sites)
http://leasingnews.org/archives/Aug2017/08_21.htm#portals
(8) Test Your Lease Accounting I.Q.
ELFA Free "Yes-or-No Quiz"
http://leasingnews.org/archives/Aug2017/08_23.htm#test
(9) Observations from the Front Porch
By Jim Acee
http://leasingnews.org/archives/Aug2017/08_25.htm#observations
(10) Accounting for Leases Under the New Standard, Part 1
Definition and Classification of Leases and Lessee Accounting
http://www.cpajournal.com/2017/08/23/accounting-leases-new-standard-part-1/


[headlines]
--------------------------------------------------------------
Shopko-Balboa Capital Summary Judgement Denied
$1 Million Case plus perhaps $250,000+ Attorney Fees
By Tom McCurnin
Leasing News Legal Editor
Court Rules That Quarterly Interim Rent Must Be Clearly and Conspicuously Set Forth in the Lease. Case Headed for Trial in December.
Shopko v Balboa Credit 8-16-cv-0099 (2017).
This article will be of interest mainly to lawyers, but any lessor wanting to recover interim rent, might take heed. The facts are not complicated and involve a confusing master lease agreement and schedules. The master lease agreement arguably provided for interim rent (in a confusing manner) and the schedules were silent. So the main question for this motion was whether there was a right to recover interim rent, if so, how it was to be calculated, and whether that right was clearly set forth in the lease agreements.
Balboa Capital moved for summary judgment on the claims arguing that (1) fraud was not established, (2) the claims were barred by the statute of limitations, (3) the contract claim for interim rent was justified by the contract, and (4) the claim for breach of the covenant of good faith and fair dealing was duplicative of the other claims. The Lessee argued that since the interim payments were not contained in the schedules, all payments had to be applied to the lease balance.
The court denied the Balboa Capital's summary judgment, except for the covenant of good faith and fair dealing. So this case is headed for trial.
Statute of Limitations
The issue of the statute of limitations in this case revolved around what is "discovery" of the fraud and whether the Lessee's employee, who reviewed the schedules, should have known the Lessee was being allegedly cheated.
The Court found there was no duty on the part of the Lessee to ferret out or discover alleged fraud. The reasoning was two-fold. First, the Lessor knew that its customers were confused about the interim rent charges, based on complaints and internal communications. Second, even the Lessor's employees were confused about what to charge the Lessee, and whether a whole quarter or 89/90's of a quarter was the correct number. When the Lessor's employee suggested that the company could charge more than a quarterly payment in prorated rent and other fees, a supervisor instructed that the employee reduce the amount owed to slightly less than the first regular payment, stating: "Hogs get fat and pigs get slaughtered. Why rock the boat for 2k?" The Court quoted that email verbatim.
Breach of Contract
On the breach of contract claim, the court boiled down the issue to that of clarity in contract. The right of the Lessor to recover quarterly interim rent was in the Master Lease, but omitted from the schedules. Thus, the Lessee argued that there was no such right to recover quarterly interim rent. For the second time in this case, the Court held that the Lessee's interpretation was reasonable.
Covenant of Good Faith and Fair Dealing
There was one positive development for the Lessor: the claim for breach of the covenant of good faith and fair dealing was tossed out because it alleged that the Lessor could not go outside the contract to manipulate the commencement date of the lease in an adverse manner to the Lessee. The court found that the claim was duplicative and superfluous.
The Court was correct in that regard, but the Lessee's counsel failed to argue that it is allowed to plead alternative theories (FRCP 8(e)(2), so if the contract did not prohibit the manipulation of commencement dates, then the claim should have been allowed to stand. However, counsel for the Lessee did not argue that point.
But the dismissal of the covenant claims was not fatal, as most of the case remains for trial, the court has ruled that the Lessee's interpretation is reasonable, so the breach of the covenant claim is a throwaway. Trial is scheduled for December 5, 2017 jury trial.
What are the takeaways here?
• First, for the second time, the trial court seems convinced that a lessor may not confusingly set forth quarterly interim rent. The quarterly interim rent provision was not contained in the schedules. It will be interesting to determine how the Court will instruct the jury on this issue of the contract provisions.
• Second, while the lessee missed the alternative pleading argument under FRCP 8, the lessee could have argued alternative pleading, but really gave this issue short shrift. However, the bulk of the case remains and headed for trial.
• Third, for those lessors which choose to use interim rent—make it crystal clear. The takeaway from the Court's ruling was that the right to recover interim rent was not clearly set forth in contract. If a lessor wants the right to recover interim rent, the provision must be clear, conspicuous and hopefully in plain English.
The bottom line is for the second time, a federal judge has ruled that quarterly interim rent must be clear and conspicuous in order to be recovered.
Shopko Civil Minutes (22 pages)
http://leasingnews.org/PDF/ShopkoCivilMinutes2017.pdf
Previous articles by Tom McCurnin
Shopko vs. Balboa Quarterly Interim Case Continues-
One Side Never Caught the Mistake or Was it?
http://leasingnews.org/archives/Apr2017/04_04.htm#shopko
Balboa Capital Forced to Disclose List
of Disgruntled Customers
http://leasingnews.org/archives/Oct2016/10_26.htm#balboa
Interim Rent: Proper Accounting Function for
Short Term Advances - Or Is It a Scam?
http://leasingnews.org/archives/Jul2016/07_27.htm#interim
Balboa Capital Tagged for Quarterly Payment Scam
http://leasingnews.org/archives/Jul2016/07_11.htm#balboa
Tom McCurnin is a partner at Barton, Klugman & Oetting
in Los Angeles, California.
Tom McCurnin
Barton, Klugman & Oetting
350 South Grand Ave.
Suite 2200
Los Angeles, CA 90071
Direct Phone: (213) 617-6129
Cell (213) 268-8291
Email: tmccurnin@bkolaw.com
Visit our web site at www.bkolaw.com
Previous Tom McCurnin Articles:
http://www.leasingnews.org
Previous Tom McCurnin Articles:
http://www.leasingnews.org/Conscious-Top%20Stories/leasing_cases.html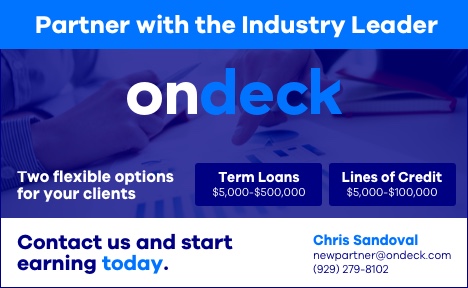 [headlines]
--------------------------------------------------------------


Equipment Leasing Account Executive
What sets CoreTech apart from other equipment leasing companies is our team members and impeccable reputation. Are you unhappy with the ethics of your company and the promises made to you? Come to Newport Beach and join us.
To learn more, please click here
www.coretechleasing.com
CoreTech specializes in medium to
large size companies and firms
Over 100 law firms trust CoreTech for their leasing needs,
why wouldn't you?


[headlines]
--------------------------------------------------------------
Who Writes Small Ticket Leases in Today's Marketplace?
By Christopher Menkin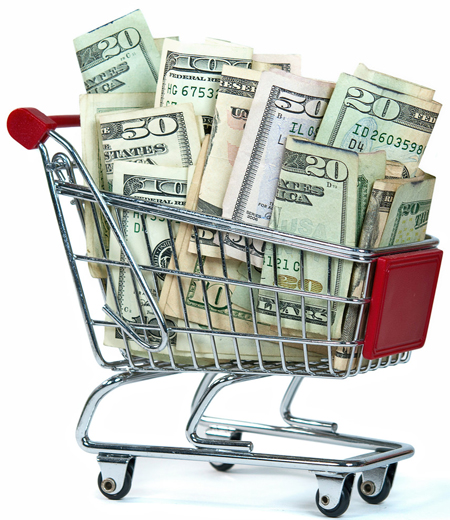 There are many "leasing" companies and brokers writing more Equipment Finance Agreements than "capital leases" or even "operating leases" in the small and middle dollar market. In reality, the original small ticket market was "first and ten percent," with the residual being paid up front. It was called a "lease," although in tax definition, it was not. Most 10% or bargain purchase option leases
are also not a "lease" in tax definition.
Leasing remains very popular in the large ticket marketplace, and it is attractive to profitable entities in the middle marketplace.
Today, with all the "alternate finance" and funds available, reduced paperwork, the equipment finance agreement is becoming quite dominant, especially in the small ticket marketplace. No purchase orders, no site inspections, no insurance certificates; in fact, with the internet documents signed on line, money is ACH, and all paperwork is so fast you have companies like 4 Hour Funding who can accept an application from an approved vendor, approve it, have it signed, and vendor paid by ACH in four hours, via an Equipment Finance Agreement.
A former president of the National Association of Equipment Brokers told me 85% of the deals he signs today are Equipment Finance Agreements.
With the ability to do working capital loans as well as business loans, leaseholds, soft costs such as installation fees and instruction, are also covered, so it can be wrapped up also with an Equipment Finance Agreement and no hassle. Commissions and repeat commissions are very attractive to the brokers with many sources knocking on their door for business.
It should be noted many of the companies who can't get bank business loans as the dollar amount is too small or they haven't been in business a specific period of time or have had other difficulties, find merchant cash advance and short working loans very attractive.
There are several hurtles for third party originators to overcome: the first being usury, and not being licensed in the state where the transaction is to take place. In Wednesday's edition, the latest list of state usury laws will be published, as researched by attorney Barry Marks, Esq.
In the meantime, here are current licensing requirements by state:
[headlines]
--------------------------------------------------------------
Current Regulations in United States
Not Official, Compiled from Many Sources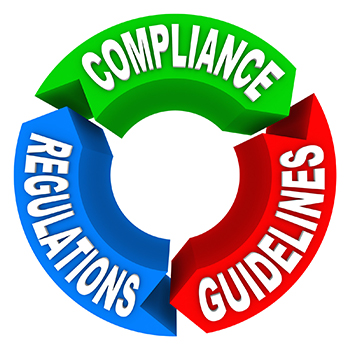 Please see your financial attorney for a legal opinion.
Any up-dates or additions, please send to kitmenkin@leasingnews.org

Alaska: Money Service License. License required to have exemption from usury rates for loans of $10,000 to $25,000, and 24% rate for $850 to $10,000
http://commerce.state.ak.us/dnn/Portals/3/pub/MoneyservicesStatutes.pdf
Arizona: All "advance fee loan brokers" must register annually with the state. Includes "commitment fees." Stiff penalty and on line form for a complaint for the state to investigate. Arizona Revised Statutes, sec. 06-1303-1310 (1996)
Registration process: http://www.azdfi.gov/Licensing/Licensing-FinServ/ALB/ALB.html
Arkansas: All brokers of "a loan of money, a credit card or a line of credit" may not assess or collect an advance fee. In addition, all brokers must register with the Securities Commissioner, post a surety bond of $25.000 and have a net worth of $25,000.
Arkansas Code Annotate sec. 23-39-401 (1995)
California: On September 22, 2016, California Governor Jerry Brown signed SB 777 into law, a bill that restores a de minimus exemption to the California Finance Lenders Law (CFLL) to allow a person or entity that makes one commercial loan per year to be exempt from the CFLL's licensing requirement, regardless of whether the loan is "incidental" to the business of the person relying on the exemption.
"In addition to the lending authority provided by the law, the California Finance Lenders Law provides limited brokering authority. A "broker" is defined in the law as "any person engaged in the business of negotiating or performing any act as broker in connection with loans*made by a finance lender." Brokers licensed under this law may only broker loans to lenders that hold a California Finance Lenders license."
http://leasingnews.org/archives/May2016/05_02.htm#dob
(*any transaction that is not a true rent or meets the accounting and tax rules or is re-sold as a loan or discount or has a nominal purchase option is considered under this nomenclature. ) (2)
Delaware : License required for More Than 5 Loans Per Year.
http://banking.delaware.gov/services/applicense/llintro.shtml
Florida: Brokers of a "loan of money, a credit card, line of credit or related guarantee, enhancement or collateral of any nature" may not assess or collect an advance fee.
Florida Statues, Chapter 687.14 (1992)
Georgia: A broker of "loans of money, a credit card, a line of credit or related guarantee, enhancement or collateral of any kind or nature" may not assess or collect an advance fee unless such fee is for "actual services necessary to apply for the loan." Official Code of Georgia Annotated, sec. 7- 7-1 (1992)
Idaho: No fee may be collected unless a loan is actually made.
Idaho Code, sec. 26-2501 (1992)
Illinois: Code, 815 ILCS 175/15-5.03 Under the Act, a" loan broker" means any person who, in return for a fee from any person, promises to procure a loan for any person or assist any person in procuring a loan from any third party, or who promises to consider whether or not to make a loan to any person. 815ILCS 175/15-5- 15(a) specifically excluded from the application of the Act, however, are (1) any bank …regulated by any service loans for the Federal National Mortgage Association… (3) any insurance producer or company authorized to do business in [Illinois], (4) any person arranging financing for the sale of the person's product, (note that this exception does not apply to any person selling someone else's product and only applies to "the" person's product, implying the exception is for the owner of the product arranging for financing), (5) any person authorized to conduct business under the Residential Mortgage License Act of 1987 and (6) any person authorized to do business in [Illinois] and regulated by the Department of Financial Institutions or the Office of Banks and Real Estate. "In the event that the Act is violated by the broker, the Secretary of State is empowered by the statute to make investigations and examinations, suspend or revoke the broker's approval, subpoena witnesses, compel the production of books and records, order depositions and obtain temporary restraining orders and injunctions against the broker. In the vent that a violate is found, the Secretary of State may impose a fine in the amount of $10,000 for each violation and the broker shall be liable to any person damaged in the amount of tactual damages plus attorneys' fees." This appears as standard language on most states.
Iowa: A broker of loans of "money or property" may not assess or collect an advance fee except for a "bona fide third-party fee" and a broker must obtain a bond or establish a trust account and file required documents with the Commissioner or Insurance.
Iowa Code, sec. 535C (19920)
Kansas: Broker is not exempt. Discounter or Lessor is exempt: " 'Creditor' means any person to whom a loan is initially payable on the face of the note or contract evidencing the loan" is exempt. Anyone who earns a fee or accept a deposit, except a bank, financial institution, discounter or lessor, must be registered.
http://www.securities.state.ks.us/rules/loan.rtf
Kentucky: Brokers of "a loan of money, a credit card, a line of credit or related guarantee, enhancement or collateral of any kind or nature" may not assess or collect an advance fee.
Kentucky Revised Statutes Annotated, sec. 367.380 (1992)
Louisiana: A broker of loans of "money or property…whether such agreement is styled as a loan, a lease or otherwise" must obtain a surety bond or establish a trust account in the amount of $25,000. A broker may not collect an advance fee but may collect an "advance expense deposit for commercial loans" only for actual expenses incurred in obtaining the loan. Louisiana Revised Statutes Annotated, sec. 9:3574 (1993); Louisiana Revised Statutes Annotated, Sec. 51:1910 (1992)
Non-Louisiana leasing companies, with or without offices in the state, must qualify to do business in Louisiana, and are subject to payment of state and local occupational license fees. See: Collector of Revenues v Wells Fargo Leasing Corp., 393 So.2d 1255 (La. App. 1981). Common misunderstanding of Louisiana law. Motor vehicle lessors, with or without offices in Louisiana, additionally are required to be licensed by the Louisiana Motor Vehicle Commission in order to lease a motor vehicle in the state. (La. R.S. 32:1254(N)) Common misunderstanding of Louisiana law.
Maine: No license required: "the regulation of commercial loan brokers does not fall under the jurisdiction of the Maine Bureau of Consumer Credit Protection. Transactions involving two businesses are legal/contractual in nature. Therefore, disputes involving a commercial loan between a business and commercial loan provider or broker must be settled in the court system."
http://www.maine.gov/pfr/consumercredit/faqs/loan_broker_faq.htm#j
Maryland: Lending threshold is $6,000 or less, so now need for license if over
this dollar amount
Massachusetts: Lending threshold is $6,000 or less, so now need for license if over this dollar amount.
Minnesota: License required for loans of $100,000 or less
Money Transfer License
http://mortgage.nationwidelicensingsystem.org/slr/PublishedState
Documents/MN-Money-Transmitter-Company-Description.pdf
Mississippi: A broker or loans of money may not assess or collect an advance fee and can be fined up to $5,000 for each violation. Mississippi Code Annotated, sec. 81-19-17 (1997)
Missouri: A broker of loans of "money or property" may not assess or collect an advance fee. Missouri Revised Statues, sec. 367 300 (19920
Nebraska: A broker of loans of money may not assess or collect an advance fee. Nebraska Revised Statutes, sec. 45-189 (1993)
Nevada: Foreign Corporations Foreign corporations engaged in activities in Nevada are subject to the provisions of Chapter 80 of the Nevada Revised Statutes. Specifically, NRS 80.010 through 80.055 set forth the requirements for a foreign corporation to qualify to do business in Nevada. Of primary importance are the statutes that establish (a) the filing requirements to qualify to do business (NRS 80.010); (b) the activities in which a foreign corporation may engage that do not constitute "doing business" so as to require qualification (NRS 80.015); and (c) the penalties to which a foreign corporation will be subject for failing to comply with the qualification provisions (NRS 80.055). The penalties for failure to comply with the qualification statutes include a fine (capped at $10,000) and/or denial of the right to maintain a court action. However, failure to comply will not impair the validity of contracts entered into by a foreign corporation nor prevent such corporation from defending itself in court. Foreign LLCs Foreign LLCs engaged in activities in Nevada are subject to the provisions of Chapter 86 of the Nevada Revised Statutes, specifically NRS 86.543 through 86.549. Foreign LLCs seeking to operate in Nevada must comply with the initial filing and registration requirements in NRS 86.544, and annual filing requirements of NRS 86.5461. The LLC must also maintain certain records, such as a list of current members and managers, in accordance with NRS 86.54615.
Additionally, NRS 86.5483 lists the activities which do not constitute "doing business" in Nevada for purposes of the Chapter. Foreign LLCs that fail to comply with the Chapter risk penalties similar to those facing a non-compliant foreign corporation. Those penalties are outlined in NRS 86.548.
Nevada has no usury statue.
New Hampshire
Any person making small loans, title loans, or payday loans in New Hampshire must obtain a license from the bank commissioner. N.H. Rev. State. Ann. § 399-A:2. This law does not apply to banks, trust companies, insurance companies, savings or building and loan associations, or credit unions. Id. Any person who violates any provision of this chapter shall be guilty of a misdemeanor if a natural person, or a felony if any other person. N.H. Rev. Stat. Ann § 399-A:18.
New Jersey: Brokers of "loans of money" may not assess or collect an advance fee.
New Jersey Rev. Statutes, sec. 17:10B (1992)

Although New Jersey does not require a lessor to obtain a license to conduct a leasing business in the state, the New Jersey Corporation Business Activities Report Act requires foreign corporations to register with the state. See N.J. STAT. ANN. 14A:13-14. In particular, foreign corporations must file a Notice of Business Activities Report with New Jersey's Department of Taxation. Activities that trigger the requirement of a report include: (a) maintaining an office or other place of business in New Jersey; (b) maintaining personnel in New Jersey, even if the personnel is not regularly stationed in the state; (c) owing or maintaining real or tangible personal property directly used by the corporation in New Jersey; (d) owning or maintaining tangible and/or property in New Jersey used by others; (e) receiving payments from residents in New Jersey, or businesses located in New Jersey, that are greater than $25,000.00; (f) deriving any income from any source or sources within New Jersey; or (g) conducting or engaging in any other activity, property or interrelationships with New Jersey as may be designated by the Director of the Division of Taxation. See N.J.S.A. 14A:13-15. Corporations not required to file a report are those which either received a certificate of authority to do business, or filed a timely tax return under the Corporation Business Tax Act, or Corporation Income Tax Act. See N.J. STAT. ANN. 14A:13-16. Reports must be filed annually by April 15th.
New Mexico: New Mexico currently requires Brokers/Lessors to register for Licensing under the NM Mortgage loan Company or Loan Broker Act with the Financial Institutions Division of the State of New Mexico. Banks with Brick and Mortar within the State of New Mexico are exempt. Prior to licensing applicants must submit the Following:
Articles of Incorporation
Listing of all principals (including management)
A full financial Package (to meet their minimum requirements of liquidity)
Personal financial statements on all principals
Disclosure of all current or past suits (civil or criminal)
Attach a corporate surety bond
Include a $400.00 registration fee renewable yearly

New York: No person or other entity shall engage in the business of making loans in the principal amount of twenty-five thousand dollars or less for any loan to an individual for personal, family, household, or investment purposes and in a principal amount of fifty thousand dollars or less for business and commercial loans, and charge, contract for, or receive a greater rate of interest than the lender would be permitted by law to charge if he were not a licensee hereunder except as authorized by this article and without first obtaining a license from the superintendent.
North Carolina: A broker of "loans of money or property…whether such agreement is styled as a loan, a lease or otherwise" must obtain a surety bond or establish a trust account in the amount of $25,000 and obtain a license. North Carolina General Statutes, sec. 66-106 (1992)
https://www.sosnc.gov/Corporations/pdf/FAQ
TreeLoanBrokerAct20130805.pdf
http://www.ncleg.net/EnactedLegislation/Statutes
/PDF/ByArticle/Chapter_66/Article_20.pdf
North Dakota: License Required "Money Broker's License". N.D. Cent. Code Ann. § § 13-04.1-02.1 and 13-04.1-01.1 http://www.nd.gov/dfi/regulate/index.html
Brokers may not accept an advance fee unless the broker is licensed. North Dakota Century Code, 13-04. 1-09.1 (1993) Ohio: Department of Commerce, Division of Financial Institutions
(Certificate to engage in the business of a credit services organization in accordance with the provisions of Sections 4712.01 to 4712.14 of the revised code of Ohio, subject to all the provisions thereof and to the regulations of the division.) Ohio Department of Taxation requires a "Vendor's License" under provision 5739.17 of the Revised Code (...is hereby authorized to sell tangible personal property and selected services at the retail location specified below.) This also makes the lessor responsible for all taxes with penalties for not doing so.
Ohio: Ohio law provides that no person may engage in the business of lending money, credit, or choses in action in amounts of $5,000 or less, or exact, contract for, or receive, directly or indirectly, on or in connection with any such loan, any interest and charges that in the aggregate are greater than the interest and charges that the lender would be permitted to charge for a loan of money if the lender were not a licensee, without first having obtained a license from the Division of Financial Institutions. O.R.C. 1321.02. This rule is applied to any person, who by any device, subterfuge, or pretense, charges, contracts for, or receives greater interest, consideration, or charges than that authorized by such provision for any such loan or use of money or for any such loan, use, or sale of credit, or who for a fee or any manner of compensation arranges or offers to find or arrange for another person to make any such loan, use, or sale of credit. O.R.C. 1321.02.
Rhode Island: Any person who acts as a lender, loan broker, mortgage loan originator, or provides debt-management services must be licensed. R.I. Gen Laws § 19-14-2(a). The licensing requirement applies to each employee of a lender or loan broker. R.I. Gen Laws § 19-14-2(b). No lender or loan broker may permit an employee to act as a mortgage loan originator if that employee is not licensed. R.I. Gen Laws § 19-14-2(b) R.I. Gen. Laws § 19-14-2 (2012) No person engaged in the business of making or brokering loans shall accept applications from any lender, loan broker, or mortgage loan originator who is required to be licensed but is not licensed. R.I. Gen Laws § 19-14-2(d). There is an exemption from the licensing requirement for a person who makes not more than 6 loans in the state within a 12-month period. R.I. Gen Laws § 19-14.1-10. Persons lending money without a license are guilty of a misdemeanor and can be fined not more than $1,000, or imprisoned for not more than 1 year, or both; each violation constitutes a separate offense. R.I. Gen Laws § 19-14-26.
South Carolina: A broker of "a loan of money, a credit card, a line of credit or related guarantee, enhancement or collateral of any kind or nature" may not assess or collect an advance fee. South Carolina Code Annotated, sec. 34-36-10 91992)
South Dakota: Money Lending License
Required for individuals or corporations to engage in the business of lending money, including creating and holding or purchasing and acquiring any installment loan ("Capital Lease" or EFA), single pay loan, or open-end loan which may be unsecured or secured by personal property. Requires filing a surety bond application. State and national banks, bank holding companies, other federally insured financial institutions, and the subsidiaries of those institutions are exempt from licensure. In addition, SD chartered trust companies are exempt from licensure. Any individual or corporation holding this license is required to pay the bank franchise tax.
Duration: 1 year
Cost: Application: $600
South Dakota has no usury status
Vermont: In the past, Commercial loan license would apply to EFA and "Capital Leases." Exemptions include transactions over $1 million, and brokers who do not engage in transactions more than $50,000 in one year at rates not exceeding 12 percent per annum. As of May 1, 2017. "Loan solicitation licensees must maintain a surety bond, include a specific disclosure in all advertisements of loans and solicitation of leads, observe record retention requirements, and file an annual report and financial statements with the Commissioner of Financial Regulation."
Full information available here:
http://www.counselorlibrary.com/public/alert.cfm?itemID=2420
Ontario, Canada: General Requirements: 1. Branch Operation If a foreign corporation wants to carry on business via a branch operation, without a Canadian corporate entity, it may have to obtain a provincial license in each province in which it intends to carry on business. Pursuant to the Ontario Extra-Provincial Corporations Act R.S.O. 1990 c. E.27 ("EPCA"), a class 3 extra-provincial corporation (a corporation that has been incorporated or continued under the laws of a jurisdiction outside Canada) is prohibited from carrying on business in Ontario without a license under the Act [s. 4(2)]. Failure to comply with this licensing requirement can lead to a maximum fine of $2,000 for a person and $25,000 for a corporation [s. 20(1)]. Directors, officers and any person acting as a representative of the corporation can be fined up to $2,000 for authorizing, permitting or acquiescing to an offence by the corporation [s. 20(2)]. For the purposes of the EPCA, an extra-provincial business is considered to be "carrying on business in Ontario" if: a. It has a resident agent, representative, warehouse, office or place where it carries on its business in Ontario; b. It holds an interest, otherwise than by way of security in real property situate in Ontario; or c. It otherwise carries on business in Ontario [s. 1(2)]. This last category is a catchall. Recent case law in the area stresses that it is very much a fact-specific analysis hinging on the extent to which business is actually conducted in Ontario. 2. Incorporation: a foreign corporation can also choose to incorporate a subsidiary, either federally or provincially. If a subsidiary is incorporated provincially in Ontario, it may have to obtain an extra-provincial license to carry on business in other provinces. An Ontario-incorporated company does not have to obtain a license to carry on business in Quebec but does have to make annual information filings. 3. Bank Act If the financing company is a bank and intends to carry on business in Canada, it must obtain appropriate approval under the Bank Act 1991 c. 46. Whether an entity will be considered a bank under the Bank Act needs to be reviewed on a case-by-case basis, as there are a number of relevant factors.


[headlines]
--------------------------------------------------------------
Industrial Hiring Flat Overall Reports ZRG Partners
By Staffing Industry Analysts - staffingindustry.com
Hiring trends in the industrial market remained flat globally in the second quarter, both year over year and compared to the first quarter, according to the Q2 2017 Global Industrial Hiring Index released by executive search firm ZRG Partners.
Hiring across sectors showed positive trends for diversified manufacturing, posting the first growth in hiring since the first quarter of 2016. And oil and gas continued to increase hiring, posting more than 25% growth for the second consecutive quarter.
However, numbers for automotive — both year over year and quarter over quarter — show hiring trends are slowing.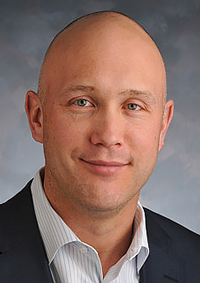 Nate Frank
ZRG Managing Director
Industrial Practice
"This quarter's numbers were fairly encouraging to us. With the index staying level with Q1 2017 as well as with Q2 2016, we believe the market outlook in the industrial space is still relatively positive," said Nate Frank, ZRG's Managing Director, Industrial Practice. "We were also pleased to see that the oil and gas and heavy equipment numbers inched higher this past quarter."
The index's new reading of 112.7 compares with 113.5 in the first quarter and 114.4 in the second quarter of 2016.
The Global Industrial Hiring Index analysis utilizes a proprietary algorithm that looks at hiring within selected benchmark companies in seven distinct segments. ZRG Partners uses data from the CEB TalentNeuron tool and Pitchbook to assemble the sector data that drives the index.
[headlines]
--------------------------------------------------------------
"Leasing Deconstructed"
Added to Books on Leasing and Finance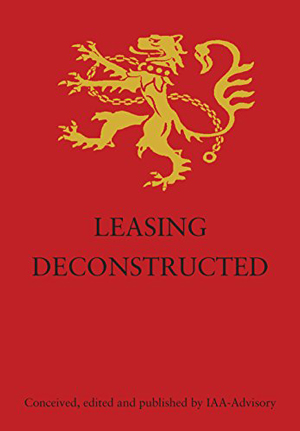 "Leasing Deconstructed" will be added to the Leasing News selection of books on Leasing and Finance. It is written by a team from the IAA-Advisory Group in the United Kingdom. Chairman is Derek Soper.
"The book is handsome with 142 very readable pages. This book, mainly targeted at new entrants whether countries, sectors or individuals, examines the features of all the component parts of this business and explains each without the complication of local environments. This gives the reader the basic knowledge to grow the various financial products within their own jurisdiction and shape them to suit their customer's requirements."
Table of Contents
Preface
chapter one: The value of leasing and its impact on markets
chapter two: What is this thing called leasing?
chapter three: The commercial framework for leasing
chapter four: financial terms
chapter five: risk & Pricing
chapter six: Lease funding
chapter seven: Lease accounting
chapter eight: marketing financing
chapter nine: using services to add value & differentiate
chapter ten: What next?
It is easily available at $36.50 at Amazon:
https://www.amazon.com/Leasing-Deconstructed-IAA-Advisory-Limited-ebook
[headlines]
--------------------------------------------------------------
How Connected Are You?
Mozilla Survey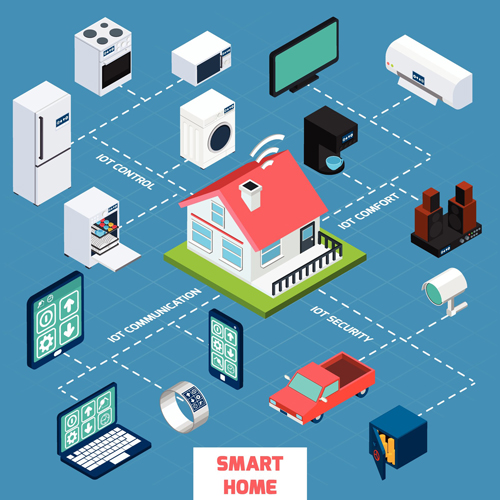 Survey will take three minutes, approximately, and is confidential. Results in a few weeks, Mozilla reports.
[headlines]
--------------------------------------------------------------
Labrador Retriever Puppy
Saint Louis, Missouri Adopt-a-Dog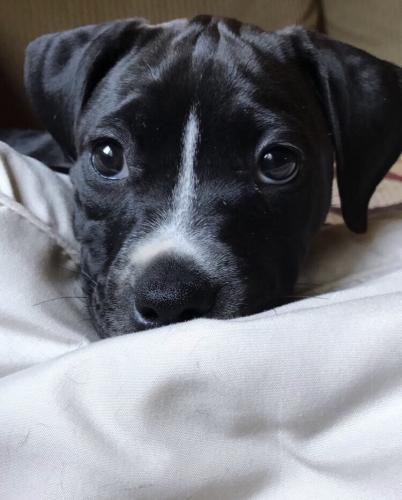 Kelly Kapowski
Pet ID: 0000002490
Female
Puppy
Spayed
Current on Vaccinations
"Kelly Kapowski and her litter mates were recently rescued by GPG. They are known as our "Saved by the Bell" puppies. If you are interested in adopting a puppy from this litter, please visit our website to learn about our adoption process and to fill out an application: http://www.gatewaypets.com/adopt-a-pet/pet-adoption-policies/. All of our dogs will be micro-chipped, spayed or neutered, and up-to-date on vaccinations at the time of adoption."
Puppy (under 6 months) Adoption Fee: $195
Pet Adoption Application:
http://www.gatewaypets.com/adopt-a-pet/pet-adoption-application/
Gateway Pet Guardians
(314) 664-7398
5321 Manchester Ave
Saint Louis, MO 63110
adopt@gatewaypets.com
Adopt a Pet
http://www.adoptapet.com/
[headlines]
--------------------------------------------------------------
Leasing News Classified Ads
Accounting / Aircraft / Appraisals
Appraisals: Boston, MA
Nationwide appraisals, remarketing, audits, inspections and more! Over 15-years industry experience and dedicated to deliver personal, prompt, professional services.
Call Chris @ 508-785-1277.
Email:
chris@dovermanagementgroup.com



Appraisals: National Equipment Appraisal prepares Certified Machinery and Equipment Appraisals. IRS qualified, USPAP Compliant. Nationwide - fast turnaround.
Visit
nationalequipmentappraisal.com or
call 714-282-1525.
Accounting: Dallas, TX
Provide cost effective Sales and Use Tax and Property Tax consulting and administration Services to the leasing industry. Many leasing industry referrals available.
E-mail: mattm@osgsolutions.com

Accounting: National Property Tax Compliance Services to the leasing industry. Over 80 years experience and 70 Lessors as clients. References and free quotes available
440.871.0555
E-mail gary@avptc.com

Aircraft Delivery: Seattle, WA
Global Aircraft Delivery ferries all types of aircraft all over the world. We are a unique ferry company moving your aircraft with our expert turnkey operation. www.globalaircraftdelivery.com
E-mail:info@globalaircraftdelivery.com
Asset Management: Canada
Cease Bailiff Services Incorporated:
Asset Investigation/Tracing; Asset Recoveries; Asset Protection/Security
Asset Liquidations/Sales; Ottawa, Canada; www.ceasebailiff.ca dave@ceasebailiff.ca; Phone 613 898 7376 ; Fax 613 225 2452

Asset/Recovery & Collections:
Charlotte, NC
IRTC Continencies: Commercial Collections-Skip Trace- Repossessions-judgment enforcement-Investigations- Asset Re-marketing& No Cost Warehousing East Coast USA. Call 336-877-3077 ask for Robert or
E-mail to Robert@mbsfinancial.com

Nationwide Seasoned anfair priced workforce is at your service for all lease collections, repossessions, and asset liquidations, appraisals. Call Nassau Asset Management 800-462-7728 dcastagna@nasset.com

Asset/Recovery: NorthWest
Sequent provides collateral recovery, remarketing, and storage services to lenders with assets located in the greater Pacific Northwest. Professional services at reasonable pricing. Contact rossr@sequentam.com
Asset Marketing/Recovery: Remarking solutions for big rigs assets and trucking related companies including collections, recovery, repair and re-sales. North South Leasing cell # 586-909-8797 bob@nsleasing.com
Appraisals/Asset Recovery
Melville, New York
Auctions, Appraisals, National Repossessions. ALL asset classes. 20+ year team works for you. Spend less, Net More… Fast!
Ed Castagna 516-229-1968 ecastagna@inplaceauction.com

Appraisals/Inspections – Construction & Mining Heavy Equipment, Transport, Agriculture and Manufacturing. We provide Certified Appraisal Reports, (USPAP Compliant), Inventory Inspections, Collateral Valuation, VIN and Serial Number Verification with Detailed Photos, Lessee and Vendor Site Inspections including Customized Inspections. In a Hurry? Try our Kwik-Kwote
Emailwww.MobileEquipAppraisals.com
[headlines]
--------------------------------------------------------------
News Briefs----


Yellen defends bank regulations passed after 2008 crisis
Her term as chair will end in February
http://abcnews.go.com/Business/wireStory/yellen-defends-banking-overhaul-passed-2008-crisis-49416568
Bankers and Economists Fear a Spate of Threats
to Global Growth
https://www.nytimes.com/2017/08/27/us/politics/bankers-and-economists-fear-a-spate-of-threats-to-global-growth.html
Uber Chooses Expedia's Chief as C.E.O.
Ending Contentious Search
https://www.nytimes.com/2017/08/27/technology/uber-ceo-search.html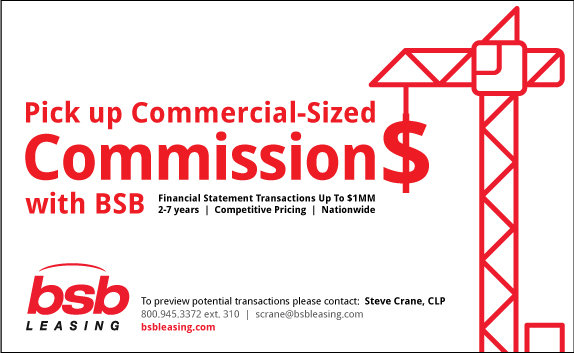 [headlines]
--------------------------------------------------------------

You May Have Missed---
Can't Afford to Buy a $3 Million Ferrari Enzo?
Lease One Instead
https://www.nytimes.com/2017/08/25/your-money/cant-afford-to-buy-a-3-million-ferrari-enzo-lease-one-instead.html
[headlines]
--------------------------------------------------------------
Baseball Poem


MICHAEL S. HARPER
Archives

Cooperstown, N.Y.

Photos and clippings fade;
no one can find a real signature
of Rube Foster, who put together
the Negro Leagues; efforts
at why Josh Gibson died at thirty-
five are even vaguer,
his sleek strong body in the waves
of San Juan the vintage year:
1934. Later, 72 home runs,
the only ball over the third tier
at Yankee Stadium
for the games on off-days.
No flicks of Gibson as a Globe-
trotter, his golden gloves
astride the mound captured,
for real, with Curt Flood,
eating steaks on a grill,
in a parking lot in spring
training. Reggie is a mask,
astride a roadster, a paltry
lid on a rainday with Vida Blue.
Frank Robinson's loaded automatic
put him under arrest; the flick
of his headrag, a white mop,
only shown in Cincinnati,
eating Satchel's 45-lb. catfish,
chasing " Willmont " Liquors, Inc.
as endorsements in Brooklyn.
The clippings of the rest
of Negro America are full of glee;
no ounce of bitterness,
except for Jackie, who hit
better than they thought,
and was fast, stealing home
in public, voting Republican,
the whole Civil War
on his back and pigeon-toes.
On PBS the documentaries,
one trailer sideshow,
a whole hall of oral history
in transcriptions
of black and white.
Trujillo, who paid the best,
threatened execution if you lost;
the black World Series in Comiskey
full of chicken, zoot suits,
trainfare from everywhere but endorsements,
turnstyles.
"Let 's play two. "
From "Line Drives," 100 Contemporary Baseball Poems, edited by Brooke Horvath
and Tim Wiles, Southern Illinois University Press
[headlines]
--------------------------------------------------------------

Sports Briefs----
Since Colin Kaepernick wasn't an option,
Blake Bortles obvious choice as Jaguars' starter
https://www.yahoo.com/sports/since-colin-kaepernick-wasnt-option-blake-bortles-obvious-choice-jaguars-starter-170429889.html
Raiders fall to 0-3 with 24-20 exhibition loss to Dallas
http://www.eastbaytimes.com/2017/08/26/raiders-fall-to-0-3-with-24-20-exhibition-loss-to-dallas/
[headlines]
--------------------------------------------------------------


California Nuts Briefs---
California sends aid for Hurricane Harvey disaster relief
http://www.sacbee.com/article169708812.html
Wine is big business in California
but how big might surprise you
http://www.ocregister.com/2017/08/24/wine-is-big-business-in-california-but-how-big-might-surprise-you/
[headlines]
--------------------------------------------------------------



"Gimme that Wine"

http://www.youtube.com/watch?v=EJnQoi8DSE8
Patricia Kluge, Who Built What Became Trump Winery,
Says the Wine Is "Not Good Anymore"
http://www.townandcountrymag.com/society/politics/a12026751/patricia-kluge-trump-winery-interview/
So Far, an Average Wine Harvest in Central Coast
https://www.winesandvines.com/news/article/188780/So-Far-an-Average-Wine-Harvest-in-Central-Coast
Wine Prices by vintage
http://www.winezap.com
http://www.wine-searcher.com/
US/International Wine Events
http://www.localwineevents.com/
Leasing News Wine & Spirits Page
http://two.leasingnews.org/Recommendations/wnensprts.htm

[headlines]
----------------------------------------------------------------
This Day in History
1565 – Pedro Menendez de Aviles (1519-74) saw land near St. Augustine, Florida and founded the oldest continuously occupied European-established city in the continental US. He was a Spanish admiral and explorer who is also remembered for planning the first regular trans-oceanic convoys. St. Augustine was the first successful Spanish settlement in La Florida and the most significant city in the region for nearly three centuries. Menéndez subsequently became the first governor of colonial Florida.
1609 - Delaware Bay explored by Henry Hudson (c.1565-1611) for the Netherlands. A chief purpose of voyages to the New World was to find a trade route to the Far East. When it became clear that there was a large land mass between Europe and the East, the search for sea route became a search for the Northwest Passage, a way around the northern part of North America. Sir Martin Frobisher in 1576-1578 was the first European to search for such a route. John Davis made a similar attempt in 1585-1587. When Henry Hudson sailed up the Hudson River in 1609, he hoped he had found the route, and in 1610, when he discovered Hudson Bay, he was on a similar mission. In 1616, William Baffin discovered Baffin Bay, which many years later was to provide a key to the actual route, long after the Northwest Passage had lost any commercial appeal.
1676 - Indian chief King Philip, also known as Metacom, was killed by English soldiers, ending the war between Indians and colonists.
1722 - The town of Port Royal, Jamaica was devastated twice within a 30-year span by two natural disasters—an earth­quake in 1692 and a hurricane in 1722. The hurricane killed 400 townspeople and sunk 26 merchant ships.
1774 – Elizabeth Ann Bayley Seton, S.C. (1774–1821) was born in NYC. She was the first native-born citizen of the United States to be canonized (declared a saint) by the Roman Catholic Church, on September 14, 1975. She established the first Catholic girl's school in the nation in Emmitsburg, MD, where she also founded the first American congregation of religious sisters, the Sisters of Charity.
1776 - In the Battle of Long Island, New York, American forces commanded by General Israel Putnam and General John Sullivan were defeated by the British under General Sir William Howe and General Sir Henry Clinton. Howe took General Sullivan prisoner. On August 30, the Americans evacuated Long Island and crossed to Manhattan.
http://www.grunts.net/wars/18thcentury/birth/longisland.html
1798 - If you haven't taken the wine test at www.viader.com, I suggest you do, but the only incorrect question is that it was not Ohio, but Kentucky in 1798. The first successful vineyard was established this date by John James Dufour on a tract of land consisting of about 630 acres situated 25 miles from Lexington, KY. He called it "The First Vineyard." Dufour was one of the pioneer viticulturists in America, producing wine, which Thomas Jefferson said was one of the most "fruity" he had ever tasted. Attempts to establish vineyards had been made as early as 1619 in Virginia, according to American history books.
1814 - The War of 1812 was still going strong as the British continued their ransacking of America. By August 28, they had captured a large portion of the East Coast, including Washington, D.C., prompting New York banks to halt payments to the government.
1830 - The first passenger locomotive built in the United States was the Tom Thumb, designed and built by Peter Cooper in Baltimore, MD. It weighed six tons and had a 30-inch driving wheel. Its gauge was 4 feet, 8.5 inches. It carried 26 passengers a distance of 13 miles over the tracks of the Baltimore and Ohio Railroad in 1 hour 15 minutes. It returned with 30 passengers in 61 minutes, including a four-minute stop to take on water.
1831 - Birthday of Lucy Ware Webb Hayes (1831-89), Chillicothe, OH. Often recognized as the first American First Lady to hold a college degree, from Wesleyan Women's College, Cincinnati, she was the wife of President Rutherford B. Hayes.
1845 - The first issue of Scientific American was published.
1850 - Mayor Geary welcomed new Chinese residents to San Francisco in a ceremony in Portsmouth Square August 29, 1911.
1867 - The first territory annexed beyond the nation's continental limits was Midway Island in the North Pacific Ocean, claimed by Captain William Reynolds of the Navy for the United States.
1884 – New York Gothams pitcher Mickey Welch struck out the first nine Cleveland hitters to face him, establishing the Major League record.
1891 - Trumpet player Thomas "Mutt" Carey's (1891-1948) birthday, Hahnville, LA.
http://user.tninet.se/~rrr043f/reviews6.htm
1894 - Manganese steel for railroad tracks was first manufactured by William Wharton, Jr., and Company, in High Bridge, NJ. The first rail frog with cast manganese steel plate was installed at Fulton Street and Boerum Place, Brooklyn, NY.
1898 – Caleb Bradham (1867-1934) renamed his drink Pepsi-Cola. Circa 1890, he dropped out of medical school due to his father's business going bankrupt. After returning to North Carolina, he was a public school teacher for about a year, and soon thereafter opened a drug store in New Bern named the "Bradham Drug Company" that, like many other drug stores of the time, also housed a soda fountain of Middle Street and Pollock Street in downtown New Bern, is where Bradham, in 1893, invented the recipe—a blend of kola nut extract, vanilla, and "rare oils"—for what was initially known as "Brad's Drink." Bradham named his drink after a combination of the terms "pepsin" and "cola," as he believed that his drink aided digestion much like the pepsin enzyme does, even though it was not used as an ingredient. On December 24, 1902, the Pepsi-Cola Company was incorporated in North Carolina, with Bradham as the president, and on June 16, 1903 the first Pepsi-Cola trademark was registered. Also in 1903, he moved his Pepsi-Cola production out of his drug store and into a rented building nearby. In 1905, Bradham began selling Pepsi-Cola in six-ounce bottles (up until this time he sold Pepsi-Cola as a syrup only), and awarded two franchises to North Carolina bottlers.
1907 - United Parcel Service begins service in Seattle. Nineteen-year-old Jim Casey borrowed $100 from his friend, Claude Ryan, and started a local delivery service. They called it the American Messenger Company. Jim's slogan was, "Best service and lowest rates." The company did well because Jim and Claude stuck to their principles: round-the-clock customer service, courtesy, reliability and low rates. They took these concepts a few steps further, focusing on package delivery for local retail stores, merging in 1913 with Mac McCabe and forming Merchants Parcel Delivery. The company was the first to provide consolidated delivery, placing packages with similar street destinations on one delivery truck. The company's growing fleet of trucks was then managed by Charlie Soderstrom. Charlie selected the dark brown color because of its professional appearance. By the 1920s, the company had grown large enough to expand to Oakland and Los Angeles, California. It wasn't long before it became known as United Parcel Service; 'united' for the consolidated shipments and 'service' because that's what they offered. Today, United Parcel Service provides delivery service to 185 countries and territories.
1908 - Birthday of Roger Tory Peterson (1908-96) at Jamestown, NY. Naturalist, author of "A Field Guide to Byrds."
http://www.petersononline.com/tribute/bio.html.
1911 - Saint George, GA was deluged with 18.00 inches of rain in 24 hours to establish a state record.
1913 – Jack Dreyfus (1913-2009) was born in Montgomery, AL. He is the founder of the Dreyfus Funds and is widely publicized for being the man who "invented" the commonplace mutual fund through direct marketing to the public.
1917 - Women picket the White House for "equal rights" including the right to vote.
http://memory.loc.gov/ammem/today/aug28.html
1922 - Broadcasters realized radio could earn profits from the sale of advertising time. WEAF in New York ran a commercial "spot," which was sponsored by the Queensboro Realty Corporation of Jackson Heights to promote Hawthorne Court, a group of apart­ment buildings at Queens. The commercial rate was $100 for 10 minutes.
1922 - George Herbert Walker (1875-1953), president of the United States Golf Association, presented the first International Golf Cup from the first International golf match at the National Golf Links of America, Southampton, NY. Walker is the maternal grandfather of President George H.W. Bush and a great-grandfather of President George W. Bush.
1925 – Actor and dancer Donald O'Connor (1925-2003) was born in Chicago.
1938 - Fats Waller records classic series of jazz pipe organ solos in London.
1941 - With the nation on the verge of entering World War II and prices threatening to skyrocket, the government chose to take action against inflation. On this day, President Franklin Roosevelt handed down an executive order establishing the Office of Price Administration (OPA). Charged with controlling consumer prices in the face of war, the OPA wheeled into action, imposing rent controls and a rationing program which initially targeted auto tires. Soon, the agency was churning out coupon books for sugar, coffee, meat, fats, oils, and numerous other items. Though goods were in tight supply, Americans were urged to stick to the system of rationing. Some even took the Home Front Pledge, a declaration of their commitment to avoiding the black market in favor of buying the OPA way. The end of the war didn't prompt an instant shutdown of the OPA. Reasoning that some goods were still quite scarce, President Truman kept the agency running. However, the existence of a government agency for regulated prices and production didn't sit well with some people. Big business bristled at the controls, as did farmers, who suffered under continued meat rationing. Soon after the '46 election, the OPA was relieved of its duties, with only rents, sugar, and rice still subject to controls. The agency's record of service during the war was fairly impressive: by V-J Day, consumer prices had increased by 31 percent, a number which was noticeably better than the 62 percent bloating of prices during World War I.
1950 – Earle and Roy Mack, Connie's sons by his first marriage, purchased 54 percent of the Philadelphia Athletics from Connie, Jr., their younger brother from a second marriage. Earle, Roy and Connie Mack now own 1,198 shares out of 1,500. "As long as dad wants to manage," the two announce, "he will continue to manage."
1955 – Chicago teenager Emmett Louis Till (1941-1955) was murdered in Mississippi at the age of 14, after reportedly flirting with a white woman. Visiting his relatives, he spoke to 21-year-old Carolyn Bryant, the married proprietor of a small grocery store there. Several nights later, Bryant's husband Roy and his half-brother J. W. Milam went to Till's great-uncle's house. They took Till away to a barn, where they beat him and gouged out one of his eyes, before shooting him through the head and disposing of his body in the Tallahatchie River, weighting it with a 70-pound fan tied around his neck with barbed wire. Three days later, Till's body was discovered and retrieved from the river. Although initially, local newspapers and law enforcement officials decried the violence against Till and called for justice, they soon began responding to national criticism by defending Mississippians, which eventually transformed into support for the killers. In September 1955, Bryant and Milam were acquitted of Till's kidnapping and murder. Protected against double jeopardy, Bryant and Milam publicly admitted in an interview with Look magazine that they killed Till. The trial of Bryant and Milam attracted a vast amount of press attention. Till's murder is noted as a pivotal event motivating the African-American civil Rights Movement. Events surrounding Emmett Till's life and death, according to historians, continue to resonate.
1957 - The longest filibuster, to last for more than 24 hours, was conducted by Senator James Strom Thurmond, Democrat of South Carolina, who spoke against civil rights legislation for 24 hours and 18 minutes on August 28 and 29.
1960 - A 17-year-old Barry White completes his four-month prison term for stealing 300 tires from a Cadillac dealership. Having heard Elvis sing "It's Now or Never" in prison, he leaves determined to make music his life.
1961 - Tamla Records releases The Marvelettes' first single, "Please Mr. Postman." The song will sell over a million copies and become the group's biggest hit, reaching the top of both the Billboard Pop and R&B charts.
1963 - Just before Dr. Martin Luther King gives his famous "I Have a Dream" speech at the Lincoln Memorial in Washington, DC, Peter, Paul and Mary serenade the crowd with their hit version of Bob Dylan's "Blowin' in the Wind." More than 250,000 people attended this Civil Rights rally at which Reverend Dr. Martin Luther King, Jr., made his famous, "I have a dream" speech. This is one of the three Emancipation Days of Respect that highlights the three key prin­ciples of the American Civil Rights Renaissance of the 1960s. Wearing black and white shows respect for Peoplehood in the Spirit of WAO (WeAreOne) on the anniversaries of three historic events: the Aug 28, 1955, kidnapping/lynching of 14-year-old Chicagoan Emmett Till that prompted the first March on Wash­ington after 600,000 viewed his remains and ignited the Civil Rights Renaissance of the 60s; the Aug 28, 1963, March on Wash­ington led by Rev. Dr. Martin Luther King, Jr., that prompted the passage of the Civil Rights Bill of 1964.
1963 – Emily Hoffert and Janice Wylie were murdered in their Manhattan apartment, prompting the events that would lead to the passing of the Miranda Rights. George Whitmore, Jr., was accused of this and other crimes but was later cleared. The actions of the police department led Whitmore to be improperly accused of this and other crimes. Whitmore was wrongfully incarcerated for 1,216 days, from his arrest until his exoneration on April 10, 1973. After what author T.J. English called, in his book The Savage City, "a numbing cycle of trials, convictions, convictions overturned, retrials, and appeals," Whitmore was cleared of all charges and set free. Whitmore's treatment by the authorities has been cited as an example that led the Supreme Court to issue the guidelines known as the Miranda rights. The Supreme Court cited Mr. Whitmore's case as "the most conspicuous example" of police coercion in the country when it issued its 1966 ruling establishing a set of protections for suspects, including the right to remain silent, in Miranda v. Arizona.
1964 - On the same day that the Beatles make their first appearance on the cover of Life Magazine, and just after finishing their set at New York's Forest Hills Tennis Stadium, the group is taken back to their suite at the city's Hotel Delmonico. Journalist Al Aronowitz arrives from Woodstock, NY with his friend Bob Dylan, and brings him up to the suite. John Lennon asks the folk singer what he'd like to drink, and Dylan replies simply, "cheap wine." The Beatles offer Dylan their drug of choice, speed, but Al and Bob instead suggest marijuana, which the band had never tried. This shocks Dylan, who ventures that he always thought the band sang "I get high" in their song "I Wanna Hold Your Hand." John corrects him, telling him that the phrase is, in fact, "I can't hide." John makes Ringo smoke the joint first, and eventually each member of the band gets his own private marijuana cigarette. Paul, in particular, is quite taken with the thoughts it produces, ordering Mal Evans to follow him around with a notepad and take down all his pronouncements.
1965 - The Rolling Stones sign with Decca records and ink a management contract with the soon-to-be-notorious Allen Klein.
1965 - Birthday of country singer Shania Twain, Windsor, ON, Canada (real name Eileen Twain.)
1967 – Future Hall of Famer Johnny Bench made his ML debut for the Cincinnati Reds. He went 0 for 3 before Chico Ruiz pinch hit for him in the 9th with a runner on second base. It was to be the only time of Bench's career that he gave way to a pinch-hitter.
1968 - The Doors' "Hello, I Love You" is certified gold
1969 - JIMENEZ, JOSE FRANCISCO, Medal of Honor.
Rank and organization: Lance Corporal, U.S. Marine Corps, Company K, 3d Battalion, 7th Marines, 1st Marine Division. Place and date: Quang Nam Province, Republic of Vietnam, 28 August 1969. Entered service at: Phoenix, Ariz. Born: 20 March 1946, Mexico City, Mex. Citation: For conspicuous gallantry and intrepidity at the risk of his life above and beyond the call of duty while serving as a fire team leader with Company K, in operations against the enemy. L/Cpl. Jimenez' unit came under heavy attack by North Vietnamese soldiers concealed in well camouflaged emplacements. L/Cpl. Jimenez reacted by seizing the initiative and plunging forward toward the enemy positions. He personally destroyed several enemy personnel and silenced an antiaircraft weapon. Shouting encouragement to his companions, L/Cpl. Jimenez continued his aggressive forward movement. He slowly maneuvered to within 10 feet of hostile soldiers who were firing automatic weapons from a trench and, in the face of vicious enemy fire, destroyed the position. Although he was by now the target of concentrated fire from hostile gunners intent upon halting his assault, L/Cpl. Jimenez continued to press forward. As he moved to attack another enemy soldier, he was mortally wounded. L/Cpl. Jimenez' indomitable courage, aggressive fighting spirit and unfaltering devotion to duty upheld the highest traditions of the Marine Corps and of the U.S. Naval Service.
1971 - Canada's Five Man Electrical Band saw their hit single "Signs" peak at #3 on the US Pop chart. It would go on to sell over a million copies and be awarded a Gold Record by the R.I.A.A. A string of other hits followed: "Absolutely Right," "Money Back Guarantee," "Moonshine," "Werewolf" and "I'm A Stranger Here", but none could match the band's earlier success.
1971 - Heavy rains from Tropical Storm Doria caused devastating floods in central and northeast New Jersey resulting in $138 million damage. In southeastern Pennsylvania, high winds downed trees and power lines, and in New York City, heavy rains flooded streets and subways.
1971 – Olympic swimming gold medalist Janet Evans was born in Fullerton, CA. Evans was a world champion and world record-holder, and won a total of four gold medals at the 1988 and the 1992 Olympics.
1972 - Mark Spitz captured the first of his seven gold medals at the Summer Olympics in Munich, Germany. Spitz completed the 200-meter butterfly in 2 minutes, 7/10ths of a second. His performance set a new world record.
1972 - The first Air Force ace in Vietnam was Captain (now Brig. Gen.) Richard Stephen Ritchie of Reidsville, NC, who downed his fifth MIG-21 aircraft in North Vietnam in an air-to-air missile battle southwest of Hanoi. He flew an F-4 Phantom with the 555th Tactical Fighter Squadron of the 432d Tactical Reconnaissance Wing based in Thailand. His other "kills" occurred May 10, May 31, and two on July 8, 1972.
1973 - Deep Purple received a Gold record for "Smoke on the Water," which hit #5 in the US on its way to selling over two million copies. It was the band's biggest success since "Hush" which also reached #5 in 1968.
1984 - The Jacksons ' Victory Tour broke the record for concert ticket sales. The group surpassed the 1.1 million mark in only two months.
1988 – Phillies Hall of Fame 3B Mike Schmidt passed both Ted Williams and Willie McCovey, hitting his 522d career HR in an 8-1 win over the Padres. Schmidt finished with 548.
1988 - Tropical Storm Chris spawned a tornado near Manning, SC, which killed one person, and spawned three tornadoes in North Carolina. Chris produced one to two foot tides, and three to six inch rains, over coastal South Carolina. Severe thunderstorms in New York State and Vermont, developing ahead of a cold front, spawned a tornado which killed one person at Hector NY, produced tennis ball size hail at Brandon, VT, and produced wind gusts to 80 mph at Lyndonville, VT.
1990 – Iraq declared Kuwait as one of its provinces, precipitating what would eventually become Operation Desert Storm, the US invasion of Iraq and liberation of Kuwait.
1993 - Billy Joel's album "River of Dreams" hit #1 in the U.S. It was his first album to debut at #1 and stayed at top for three weeks. The album tracks were sequenced in the order they were written: "No Man's Land," "The Great Wall of China," "Blonde Over Blue," "A Minor Variation," "Shades of Grey," "All About Soul," "Lullabye (Goodnight My Angel)," "The River of Dreams," "Two Thousand Years," "Famous Last Words."
1994 - Tiger Woods, 18, won the U.S. Amateur Golf Championship, held at the Tournament Players Club-Sawgrass Stadium course in Ponte Vedra, FL. He thus became the first golf champion of African-American and Asian descent. He defeated 22-year-old Trip Kuehne to become the youngest winner in the 99-year history of the event. Woods went on to win two more amateur championships before turning professional in 1996. On April 13, 1997, Woods won the Masters Tournament at the Augusta National Golf Club, Augusta, GA, becoming at age 21, the youngest person ever to do so. His final round of 69 gave him a total score of 270, or 18 under par, the lowest in the history of the event.
1995 - The biggest bank in the U.S. was created when Chase Manhattan and Chemical Bank announced their $10 billion deal.
2004 - Lou Rawls is awarded an honorary doctorate in from Ohio's Wilberforce University in recognition of his charity work with the United Negro College Fund and his "lifelong service to the education of historically disadvantaged populations."
2005 – Mayor Ray Nagin ordered everyone in New Orleans to evacuate as Hurricane Katrina was reaching its peak ferocity. It was the costliest natural disaster, as well as one of the five deadliest hurricanes in US history. The storm is currently ranked as the third most intense United States land-falling tropical cyclone. Overall, at least 1,833 people died in the hurricane and subsequent floods. New Orleans suffered the highest number of deaths when the levee system catastrophically failed, in many cases hours after the storm had moved inland. Eventually 80% of the city and large tracts of neighboring parishes became flooded, and the floodwaters lingered for weeks. However, the worst property damage occurred in coastal areas, such as Mississippi's beaches; over 90 percent of these were flooded. Boats and casino barges rammed buildings, pushing cars and houses inland; water reached 6–12 miles from the beach.
2013 - San Francisco-Oakland Bay Bridge closed its eastern span forever as a new, replacement plan opened on Sep 2, 2013. Demolition of the old east span is expected to last until 2018.
2014 - Google announced its Project Wing. The project was aimed at delivering products across a city using unmanned flying vehicles (drones).
-------------------------------------------------------------

SuDoku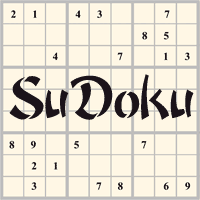 The object is to insert the numbers in the boxes to satisfy only one condition: each row, column and 3x3 box must contain the digits 1 through 9 exactly once. What could be simpler?
http://leasingnews.org/Soduku/soduko-main.htm
--------------------------------------------------------------

Daily Puzzle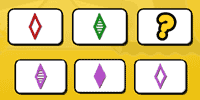 How to play:
http://www.setgame.com/set/puzzle_frame.htm
Refresh for current date:
http://www.setgame.com/set/puzzle_frame.htm
--------------------------------------------------------------


http://www.gasbuddy.com/
http://www.gasbuddy.com/GB_Map_Gas_Prices.aspx
http://www.gasbuddy.com/GB_Mobile_Instructions.aspx
--------------------------------------------------------------

Weather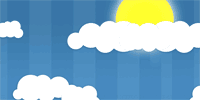 See USA map, click to specific area, no commercials
--------------------------------------------------------------

Traffic Live---
Real Time Traffic Information
You can save up to 20 different routes and check them out with one click,
or type in a new route to learn the traffic live
--------------------------------