Vehicle Lenders Group, LLC is looking for dynamic sales associate. Either work out of one of our offices in Calif. , Dayton, or Oyster Bay, NY or your own office.
Draw w/benefits after three month probation period.
Must have excellent references, honest, self motivated, able to generate $500,000 a month by the end
of 12 months of employment.
Curt Webster, CVLE 516-922-7447 ext 104
Monday, January 24, 2011

Today's Equipment Leasing Headlines

Archives January 24, 2003—25 year Anniversary
ACC Capital, Loni Lowder, President-CEO
Classified Ads---Controller
LEAF Commercial Credit Under Way
New Trends in Leasing
Fifth-Third Bank Leasing Charge Offs
Bank Beat---First Billion Dollar Plus Banking Failure 2011
Top Stories --January 18---January 20
Classified Ads---Help Wanted
Leasing 102 by Mr. Terry Winders, CLP
Tools for Commercial Leasing
Saluting Leasing News Advisor Rosanne Wilson
Denver, Colorado Adopt-a-Dog
Classified ads—Collectors/Consultants
News Briefs---
Quarterly Economic Survey: Positive
Harley-Davidson releases new "Blackline"
Broker/Funder/Industry Lists | Features (collection)
Top Ten Stories Chosen by Readers | Top Stories last six months

Slide show: Jack LaLanne through the years
You May Have Missed---
Sports Briefs---
California Nuts Briefs---
"Gimme that Wine"
This Day in American History
SuDoku
Daily Puzzle
GasBuddy
Weather, USA or specific area
Traffic Live----

######## surrounding the article denotes it is a "press release" and was not written by Leasing News nor information verified, but from the source noted. When an article is signed by the writer, it is considered a "by line." It reflects the opinion and research of the writer. It is considered "bias" as it is the writer's viewpoint.



[headlines]
--------------------------------------------------------------
Archives January 24, 2003—25 year Anniversary

ACC Capital, Loni Lowder, President-CEO


This was before the current Leasing News Bulletin Board Complaint
Bulletin Board Complaint--ACC Capital Corporation
http://leasingnews.org/archives/Jan2011/1_10.htm#bbc_acc
The complaint was brought to the National Association of Equipment Leasing Brokers Complaint Procedure. Actions are not made public.
There have been other complaints regarding residuals and lease extensions, including law suits. The company exited the small ticket marketplace to concentrate on the middle-market place, they stated. Here is history on the first 25 years:
A Look Back On 25 Years at ACC Capital Corporation
Loni Lowder, President-CEO
Twenty-five years ago when I started this business in a 15` x 15` room with my first partner, Duffy Casey, I had no idea that the business would evolve to its current point. I had been working for IBM and wanted an alternative to the offer "Big Blue" had put on the table, that of a marketing manager's job in Anchorage, Alaska. I knew a little bit about leasing because, at that time, everything we sold at IBM, at least initially, was through a lease. In addition, my partner, Duffy, had spent a couple of years in the steam-ship container leasing business for Gilbert Flex-Ivan. Back in those days when leasing was a growth industry, you really didn't need to know much more than how to explain the rate factor to the customer and tell them that the lease payments were tax deductible.
My knowledge of the technical aspects of leasing grew under the tutelage of my mentor and business partner, Sudhir Amembal. As my knowledge grew, so grew the business. We entered into formal agreements with a number of small financial institutions to originate and manage their lease portfolios. Lease management for financial institutions continues today, as ACC services for a number of community banks.
In 1985 I began teaching what Sudhir called the "soft side" of lease education-the sales and marketing seminar for Amembal Halladay. 1985 was significant in another way in that I accepted a contract with Zion's Bancorp to help them create a new leasing company, Zion's Credit Corporation, and run the marketing for that leasing company (The entire staff of ACC, some 28 strong, moved over to Zion's). Zion's Credit Corporation managed ACC's existing portfolio and I continued to have independent annual audits on the company. In 1989 I left Zion's and realized a long-term goal of becoming an equity partner at Amembal Halladay.
Teaching and consulting on a full-time basis was exhilarating but the travel was a drag (50% including weekends). I sold back my interest in Amembal Halladay to Sudhir in 1992 and opened up ACC for business once again. My time at Amembal Halladay compounded the importance of using the technical aspects of accounting, finance and taxation in the leasing business to acquire new customers.
Over the years, I have been able to boil down complex concepts, such as lease vs. purchase, into very powerful sales tools that lease originators, with their customers, are able to use and appreciate. ACC has always been a friend of lease originators, with several formal alliance agreements in place that make a lease originator an ACC partner.
In 1995, Sudhir Amembal reciprocated by buying a minority interest in ACC. He was very eager to get "his hands dirty in leasing." The practical experience that Sudhir gained in being a part of ACC has had enormous benefit to him in the classroom. In 2000, Sudhir left the business, moved to Mexico and is now teaching and consulting exclusively on an international basis.
ACC continues its traditions in utilizing the technical aspects of leasing to increase its business share. Marci Kimball-Slagle heads our intermediary group as Senior Vice-President. Congratulations to Marci are in order, as she was recently elected to the board of the United Association of Equipment Lessors and is on the Organizing Committee for the National Association of Equipment Lease Brokers annual meeting coming up this March. I continue to consult and teach sales training classes at various national association meetings. I am assisted by Kirstin Patterson, our Chief Operating Officer, and Todd Jensen, who serves as Chief Financial Officer and General Counsel.
ACC is here to serve the lease originator community. Our goal at ACC is to make money by helping lease originators and our lease-originating partners make money.
Wishing you all the very best and a prosperous 2003.
Loni L. Lowder
800.409.5008 ext.203
loni@acccap.com
http://www.leasingnews.org/archives/Januray%202003/1_24_03.htm


[headlines]
--------------------------------------------------------------

Classified Ads---Controller
(These ads are "free" to those seeking employment
or looking to improve their position)
SF Bay Area
Contract Administrator. Formerly Documentation /Compliance , Pentech;
American National Leasing, VP-Operations. 30 years Experience. Available now.
Resume | gbflinn@gmail.com
Acton, MA
Strong experience in lease accounting, operations, & systems.
Implemented lease plus, Great Plains, networks.
Excellent financial reporting and analysis skills. Looking for new opportunity.
LinkedIn
alexanderzlenz@gmail.com| Resume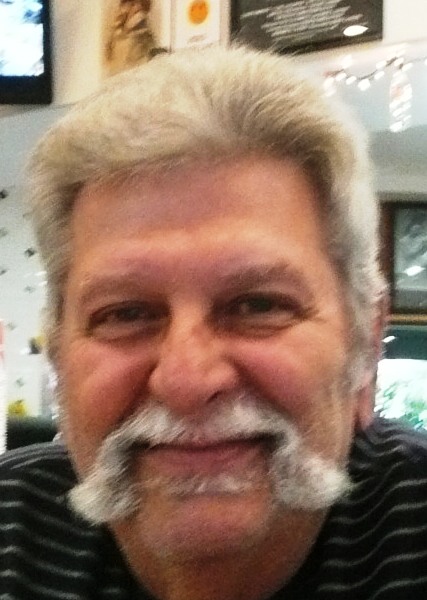 Nampa, Idaho
30 years equipment leasing, credit, collections experience. I want to work for a funding source with the broker/lessor community.
Email - Resume
Seasoned Ops, Broker Development, Credit, Legal, Strategy, P & L Management detail oriented team player seeks position with Small ticket direct lender. Established remote office. Wgriffith61@yahoo.com | Resume


Willing to Relocate
Experienced Operations Manager, Broker Development – credit & documentation small ticket specialist – team leader with strong analytical, organizational & management skills – willing to relocate
f.macdonald@comcast.net

Free Posting for those seeking employment in Leasing:
http://www.leasingnews.org/Classified/Jwanted/Jwanted-post.htm
All "free" categories "job wanted" ads:
http://www.leasingnews.org/Classified/Jwanted/Jwanted.htm
[headlines]
--------------------------------------------------------------

LEAF Commercial Credit Under Way

As predicted by Leasing News, the new company by the founder of LEAF Financial is underway; moving to the 14th floor, 2005 Market Street, Philadelphia setting up a web site, and it appears this will be the concentration. Resource Real Estate at 1845 Walnut Street, is now moving to 2005 Market, 15th floor.

As highlighted in the story of the relationship with Guggenheim, the announcement stated, "Senior management contributed capital to LCC in the form of all the shares of common stock they owned in LEAF Financial." This perhaps is the four who joined Crit DeMent from Fidelity: Nick Caperrelli, Dave English, and Miles Herman.
If the collective 10% number from the SEC filings is correct, it appears management will have 10% of the new company and Guggenheim will end up with 5%.
Reading the press release, the new group will have access to a revolving line from Guggenheim for an initial $50 million, and then up to $200 million in additional tranches, provided certain conditions are met, including the parent putting in $10 million more for preferred stock. Most of the $36 million equity number appears to be soft asset/share value from Leaf Financial, including the $10 million future commitment to acquire additional preferred shares, only $5.2 million was in real cash.
Resource TRS, the Company's directly-owned taxable REIT subsidiaries (TRS), holds all the Company's direct financing leases and notes. It is interesting as Resource America Inc. has always shown operating losses, so where the free and clear assets are located is a question not explored.
According to the web site, www.leafnow.com, "At LEAF we provide vendors with financing products and services designed to do one thing...accelerate their sales."
"It's not simply offering vendors a financing program...It's actually helping them achieve their goals by integrating financing into their selling tactics."
http://www.leafnow.com/about.html

LCC-LEAF Transfer Agreement:
http://www.leasingnews.org/PDF/LEAF_LCC_TransferA.greement.pdf

Leasing News story:
http://leasingnews.org/archives/Jan2011/1_10.htm#new
((Please Click on Bulletin Board to learn more information))
(Leasing News provides this ad "gratis" as a means
to help support the growth of Lease Police)
[headlines]
--------------------------------------------------------------

New Trends in Leasing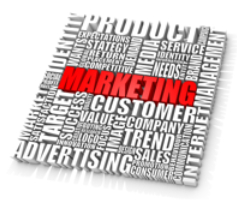 Many companies have abandoned or radically changed their broker program with the most recent US Bancorp, who has just eliminated a number of SIC codes for future leasing, according to request for sources for a number of them. It seems the drive has been to vendors with mini-captive lessor programs on private label contracts and higher "referral fees."
The market for independent brokers is creating avenues from banks and young lessors to enter the marketplace, although the list is smaller. The list strictly after vendor business, and not direct or indirect through brokers, is getting much larger with many innovative programs. The trend is creating more captive lessors. And brokers being involved in setting up the captive lessor program as an employee devoting all their time exclusively to the leasing program.

Leasing Companies Out of Business
plus No Longer taking Broker/Discounting Business

Companies with an * are no longer in business. The others are companies that were taking broker business, but announced that they no longer are accepting broker business. Many have also down-sized or are managing an existing portfolio.

More details are available in this list by company name:
http://www.leasingnews.org/list_alpha_new.htm

Advantage Business Capital, Lake Oswego, Oregon
AEL Financial, Buffalo Grove, Illinois
(No longer taking new broker business)
Alliance Financial, Syracuse, New York
Balboa Capital, Irvine, Ca
Bankers Healthcare Group, Weston, FL.
*C and J Leasing Corp, Des Moines, Iowa
*Carlton Financial Corporation, Wayzata, Minnesota
*Chesterfield Financial, Chesterfield, Missouri
*Churchill Group/Churchill Leasing, Jericho, NY
CIT Group (limited)
Columbia Bank Leasing, Tacoma, WA
Commercial Equipment Lease, Eugene, Oregon
Concord Financial Services, Long Beach, California
Court Square, Malvern, Pennsylvania
*Creative Capital Leasing Group, LLC, San Diego, CA
Direct Capital, Portsmouth, New Hampshire
Diversified Financial Service, Omaha, NE
Dolsen Leasing, Bellevue/Yakima, Washington
Equipment Finance Partners, a division of Altec, Birmingham, Alabama
Evans National Leasing, Inc., Hamburg, NY
Enterprise Funding, Grand Rapids, Michigan
*Excel Financial Leasing, Lubbock Texas
*First Corp.(IFC subsidiary), Morton Grove, Illinois
First Federal Financial Services, Inc., Menomonee Falls, Wisconsin
First Republic Bank, San Francisco, CA
Frontier Capital, Teaneck New Jersey
*GCR Capital, Safety Harbor, Florida
GE Capital, Conn (limited)
Global Funding LLC., Clearwater, FL
*Greystone, Burlington, MA
*Heritage Pacific Leasing, Fresno, CA
Hillcrest Bank Leasing, Overland Park, KS (Parent bank sold)
Huntington Equipment Finance, Vendor Finance Group, Bellevue, Washington
*IFC Credit Corp., Morton Grove, Illinois
Irwin Financial (Irwin Union Bank), Columbus, Indiana
Irwin Union Bank, F.S.B. (Louisville, Kentucky)
Lakeland Bank, Montville, NJ
LaSalle Systems Leasing
*Leaf Specialty Finance, Columbia, South Carolina
*LEAF Third Party Funding, Santa Barbara, Ca.
Lombard, part of Royal Bank of Scotland, worldwide
Marlin Business Services, Mount Laurel, NJ (accepting no new brokers, they may have opened for a select fee, but no more at this time, they say.)
Marquette Business Credit Inc., Minneapolis, Minnesota
M&T Credit (Bank)
*MericapCredit, Lisle, Illinois
Merrill Lynch Financial
Midwest Leasing Group, Livonia, Minnesota
National City, Cleveland, Ohio
*Navigator (Pentech subsidiary) San Diego, California
OFC Capital, Roswell, Georgia
Old National Bank, Evansville, Illinois
Pentech Financial, Campbell, CA
*PFF Bancorp, Inc, Pomona, CA
Pinnacle Business Finance, Fife, Washington
*Pioneer Capital Corporation, Addison, Texas
PredictiFund, a subsidiary of Capital Access Network, Inc
Popular Finance, St. Louis, Missouri
Radiance-Capital, Tacoma, WA
Rational Technology Solutions, Rolling Meadows, IL
Sandy Springs, Olney, MD
Sovereign Bank, Melville, New York
Specialty Funding, Albuquerque, NM
Sun Trust Equipment Finance & Leasing, Baltimore, Maryland
*SunBridge Capital, Mission, Kansas
Suncoast Equipment Funding Corp., Tampa, Florida
TCF Equipment Finance, Minnetonka, Minnesota
TechLease, Morgan Hill, California
Textron Financial
*Triad Leasing & Financial, Inc., Boise, Idaho
*Union Capital Partners, Midvale, Utah
US Bank, Manifest Funding, Marshall, Minnesota
(new requirement: large yearly funding)
US Bank, Middle-Market, Portland, Oregon
Velocity Financial Group, Rosemont, Illinois
VenCore, Portland, Oregon (former company Len Ludwig)
Vision Capital, San Diego, California
Wachovia Bank Leasing
*Washington Mutual Financial
Western Bank, Devils Lake, ND
*Westover Financial, Inc., Santa Ana, California

(Note: Should a company policy have changed, please contact kitmenkin@leasingnews.org)

Funders looking for new Brokers:
http://www.leasingnews.org/Funders_Only/New_Broker.htm
"Broker/Lessor" looking for broker business:
http://www.leasingnews.org/Brokers/brokerlessor_bussiness.html
NAELB Broker Exchange
http://www.leasingnews.org/Pages/broker_exchange.html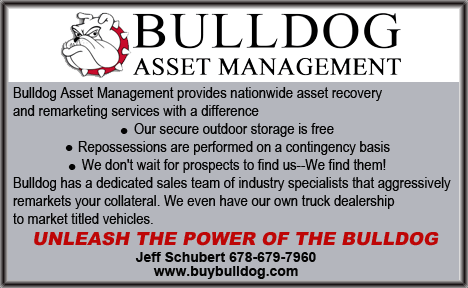 [headlines]
--------------------------------------------------------------

Fifth-Third Bank Leasing Charge Offs
Fifth-Third Bank (NasdaqGS: FITB ), Cincinnati, Ohio last week posted fourth-quarter profit $270 million compared to its $160 million loss posted in the 2009 quarter. The bank said it will sell $1.7 billion in common shares and issue new debt to raise funds to buy back those 136,320 preferred shares, worth about $3.4 billion and pay back its TARP loan.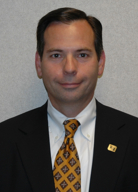 David A. Merrill, President, Fifth Third Leasing Company
Equipment Leasing and Finance Association Chair
David Merrill, head of the leasing division, also chairman of the Equipment Leasing and Finance Association, is one of the directors not responding to their leasing company policy requiring notification to the lessee about the initial end of the lease term, meaning Evergreen clause. Perhaps his company supports the ELFA policy of not making it mandatory to notify the lessee and invoke twelve more monthly payments.
Looking at the latest numbers from the FDIC, the bank wrote off $5.76 million in lease financing receivables September 30, 2010. Other information regarding lease income or its part of nonconforming loans was disclosed here.
To put this in perspective, other charges offs this period included $547 million in construction and land development, $580.7 million in loans secured by 1-4 family residential prosperities, $246 million in nonfarm nonresidential property, $332.9 million in commercial and industrial loans, $199.4 million in loans to individuals, $121.6 million in credit cards, for a total of $1.97 billion
In Fifth-Third Bank press release it was stated: "Net charge-offs were $956 million in the third quarter of 2010, or 495 bps of average loans on an annualized basis. Results included net losses of $510 million realized on the sale or transfer of loans to held-for-sale and $446 million, or 2.33 percent of average loans and leases, in the loan portfolio."
December 31, 2010 FDIC filings were not posted at press time. It will be interesting to view the FIDC filing with the SEC filing as well as compare the last three years nonconforming loans and leases as well as charge offs.
According to the FIDC filing, Fifth-Third had $19 million in charge offs for lease financing receivables in 2008 and $28.76 million in 2009.
Charge offs in the same period were $1.97 billion, $2.58 billion which in 2009 included $815 million in construction and land development, $588.2 million in 1-4 family residential properties, $190.5 million secured by nonfarm nonresidential properties, $551.7 million in Commercial and industrial loans, $336.7 million in loans to individuals, $169.1 million in cared cards, so in proportion to lease financing receivables they do not make it as serious, but then the sales and income may also be disportionment.
There also is no indication about how much profit came from Evergreen leases.
Fifth-third Third Quarter 2010 Press Release:
http://www.leasingnews.org/PDF/FiftfThird3qtr.pdf

Evergreen and the ELFA MFLI-25
http://leasingnews.org/archives/Jan2011/1_18.htm#evergreen

[headlines]
--------------------------------------------------------------

Bank Beat---First Billion Dollar Plus Banking Failure 2011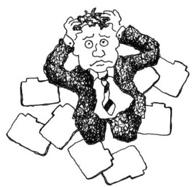 The eight branches of United Western Bank, Denver, Colorado were closed with First-Citizens Bank & Trust Company, Raleigh, North Carolina, to assume all of the deposits. Formed January 1, 1960, the bank had 161 full time employees. It is the first billion dollar plus banking failure of 2011. Aggregate losses to shareholders are estimated to total around $735 million with a zero chance of recovery.


This was the seventh bank to fail in the United States and the first in Colorado since October 2, 2009, when Southern Colorado National Bank, Pueblo, failed. Despite promises of raising sufficient capital and backing from Goldman Sachs, among others, there simply were too many bad loans involving real estate investments with climbing noncurrent loans and large charge offs. Bank equity had dropped from $226.6 million 2008 to $188.3 million 2009 to $140 million September 30, 2010, while noncurrent loans grew in the same period from $45.9 million to $62.9 million to $72.6 million September 30, 2009. The bank lost $33.4 million 2009 and $69.3 million year-end 2009 from charge offs of $11.43 million in construction and land development, $3.5 million in nonfarm nonresidential property, $1 million in commercial and industrial loans, $664,000 1-4 family residential properties, and $343,000 in multifamily residentia properties.
2010 year-end filings have not been posted, but the trend is obvious.
The latest FDIC numbers showed a $52.5 million loss September 30, 2010 following charge offs of $20.8 million in construction and land development, $7.4 million in nonfarm nonresidential properties, 2.1 million 1-4 family residential properties, $2 million multifamily residential properties, and $605,000 in commercial and industrial loans. Tier 1 risk-based capital ratio: 6.84%.
As of September 30, 2010, United Western Bank had approximately $2.05 billion in total assets and $1.65 billion in total deposits.

The FDIC estimates that the cost to the Deposit Insurance Fund (DIF) will be $312.8 million.
http://www.fdic.gov/news/news/press/2011/pr11013.html


Enterprise Banking Company, McDonough, Georgia, was closed Friday, and assets and deposits were not purchased. The FDIC created the Deposit Insurance National Bank of McDonough (DINB), which will remain open until January 28, 2011, to allow depositors access to their insured deposits and time to open accounts at other insured institutions. It was the 53rd bank to fail in George since the middle of 2008.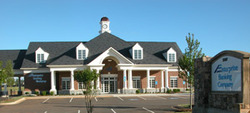 The bank was established October 25, 1925 and had 18 full time employees. It was originally Dorsey State Bank of Abbeville, but was purchased March, 2005 and moved to McDonough where it specialized in real estate loans brought to it by its directors. Located in Henry County, 35 miles south of Atlanta, it was reportedly one of the fastest growing counties in the country and the statistics show when the real estate bubble burst, the bank couldn't handle it. In fact, there were no buyers and the FDIC is in the process of dissolving all the assets and paying off the liabilities as noted above until January 28, 2011.
Net equity 2008 was $5.6 million and 2009 $5.3 million following a $5.4 million loss 2008 and $5.66 million loss 2009 primarily after $2.9 million charge off in construction and land development, $821,000 secured by nonfarm nonresidential properties, $274,000 1-4 family residential properties plus $11.1 in noncurrent loans. These noncurrent loans climbed to $20.4 million September 30, 2010 seeing the bank equity drop to $1.65 million after a $3.7 million loss following a $1.4 million charge off in construction and land development, $708,000 in 1-4 family residential properties, and $1.37 million in commercial and industrial loans. Tier 1 risk-based capital ratio: 1.96%.
The FDIC estimates that the cost to the Deposit Insurance Fund (DIF) will be $39.6 million.
As of September 30, 2010, Enterprise Banking Company had $100.9 million in total assets and $95.5 million in total deposits
http://www.fdic.gov/news/news/press/2011/pr11010.html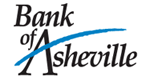 The five branches of The Bank of Asheville, Asheville, North Carolina were closed with First Bank, Troy, North Carolina, to assume all of the deposits.


The town is perhaps best known for the Biltmore Estate, built by George Washington Vanderbilt III with 250 rooms. Over a million visit the historic US landmark each year. http://en.wikipedia.org/wiki/Biltmore_Estate

Founded December 1, 1997 the bank had 58 full time employees with four offices in Asheville and one in Candler. Bank equity in 2008 was $20.6 million and $19.5 million 2009 with $25 million in noncurrent loans and while it had made $825,000 profit the year before was showing a $33,000 loss following $1.1 charge offs in real estate, primarily construction and land development of $1.18 million and $995,000 in commercial and industrial loans.
September 29, 2010 found noncurrent loans at $30.4 million with bank equity dropping to $1.58 million from $20.6 million September 29, 2009. The bank had also lost $18.6 million following charge offs of $8.3 million in construction and land development, $4 million in commercial and industrial loans, $1 million in nonfarm nonresidential property, $342,000 in 1-4 family multiply properties, $194,000 in other loans and $109,000 in loans to individuals. Tier 1 risk-based capital ratio: 0.82%.
As of September 30, 2010, The Bank of Asheville had approximately $195.1 million in total assets and $188.3 million in total deposits. The FDIC and First Bank entered into a loss-share transaction on $166.3 million of The Bank of Asheville's assets.
The FDIC estimates that the cost to the Deposit Insurance Fund (DIF) will be $56.2 million.
News ABC 13 TV News on Closing:
http://wlos.com/shared/newsroom/top_stories/videos/wlos_vid_3739.shtml?wap=

http://www.fdic.gov/news/news/press/2011/pr11012.html

The six branches of CommunitySouth Bank and Trust, Easley, South Carolina were closed Friday. To protect the depositors, the FDIC entered into a purchase and assumption agreement with CertusBank, National Association, Easley, South Carolina, a newly-chartered bank subsidiary of Blue Ridge Holdings, Inc., Charlotte, North Carolina, to assume all of the deposits of CommunitySouth Bank and Trust.


Milton H. Jones, Jr. is CEO and President of CertusBank (meaning "certain."). He was with BofA for 32 years. Other directors include the CEO of Hendrick Automotive Group, who retired in 2004 after 32 years with BofA. Walter L. Davis as chief credit officer, formerly Exec. VP of Wachovia direct retail credit. COO is Charles M. Williams, formerly in global and investment bank with BofA. Robert J. Brown, Chairman/CEO of management firm he established in 1960. Dr. Robert L. Wright, "40 years of experience in government, business management, and finance. J. Veronica with government and 20 years experience with Nations Bank (now BofA). Howard C. Bluver, Founder of JDS Financial Group, Port Washington, NY; he is also a member of the Board of Directors, and is Chairman of the Audit Committee, at Bank of Georgetown, Washington, D.C.
CommunitySouth formed January 18, 2005, had 87 full time employees with two offices in Easley, one each in Anderson, Greenville, Greer, Mauldin, and Spartanburg.
As of September 30, 2010, CommunitySouth Bank and Trust had approximately $440.6 million in total assets and $402.4 million in total deposits. The bank equity had dropped from $29.1 million 2008, $12.5 million 2009 to $5.99 million September 30, 2009. . The bank lost $2.6 million 2008 and $17.6 million 2009 following charges offs of $6.5 million in construction and land development, $2.58 million in nonfarm nonresidential property, $1.4 million in commercial and industrial loans, $1.4 million in 1-4 family residential properties, and $214,000 to individuals.

September 30, 2009 the bank had lost $8.4 million following charge offs of $4.5 million in construction and land development, $1 million in 1-4 family residential properties, $642,000 in commercial and industrial loans, 4348,000 in nonfarm nonresidential properties. Noncurrent loans September 2009 were $16.7 million and September 2010 $32.6 million. Tier 1 risk-based capital ratio: 2.18%
The FDIC and CertusBank, N.A. entered into a loss-share transaction on $211.3 million of CommunitySouth Bank and Trust's assets.
The FDIC estimates that the cost to the Deposit Insurance Fund (DIF) will be $46.3 million. Compared to other alternatives
http://www.fdic.gov/news/news/press/2011/pr11011.html

Tracking Bank Failures Map:
http://graphicsweb.wsj.com/documents/Failed-US-Banks.html
List of Bank Failures:
http://www.fdic.gov/bank/individual/failed/banklist.html
Bank Beat:
http://www.leasingnews.org/Conscious-Top%20Stories/Bank_Beat.htm
================================
Leasing Industry Help Wanted


Sales Manager – Houston Office
5 years+ equip fin/leasing experience
Player/Coach 3-4 Rep's, Energy Experience+
Must have track record of overachievement

Controller – So California Office
AR, AP,Tax,Fin-Statement Prep/Internal Controls
Treasury Mgmt/Lease Acct and IT knowledge all++

Please submit resume to mcurtis@firstncc.com

FIRST NATIONAL CAPITAL CORPORATION Is the 5th Largest Privately Held Equipment Finance Company In the United States
www.firstncc.com

Vehicle Lenders Group, LLC is looking for dynamic sales associate. Either work out of one of our offices in Calif. , Dayton, or Oyster Bay, NY or your own office.
Draw w/benefits after three month probation period.
Must have excellent references, honest, self motivated, able to generate $500,000 a month by the end
of 12 months of employment.
Curt Webster, CVLE 516-922-7447 ext 104
Sales Account Executives: Jacksonville, FL/Philadelphia, PA.

Small ticket Direct Lender with broad funding capabilities and exceptional vendor service. Join an experienced management team in a dynamic growth environment.
E-mail resume to: garyshivers@navitaslease.com
Navitas Lease Corp is a top leader in the equipment financing industry. We offer solutions to small-to-medium-sized businesses looking to acquire and finance equipment.

National Business Development Manager
with minimum ten years experience and
current book of business. Strategically
located throughout US in various targeted industries.
Click here for more info.
Western Finance & Lease, a subsidiary of Western State Bank
established in 1901, solicits originations throughout the US and
provides funding solutions for a wide range of industries

San Francisco
Trinity Vendor Finance--National Program Specialist
BA degree, 2+ years experience in equipment finance or lending
www.bankofthewest.com
Visit www.bankofthewest.com, click 'Careers' and
search Under 'National Program Specialist-San Francisco'.
Please see our Job Wanted section for possible new employees.
[headlines]
--------------------------------------------------------------

Top Stories --January 18---January 20
Here are the top ten stories opened by readers:
(1) U.S. Bancorp and Leasing Still Going in Opposite Directions
http://leasingnews.org/archives/Jan2011/1_20.htm#opposite
(2) Where was Lease Police When You Needed Them?
http://leasingnews.org/archives/Jan2011/1_20.htm#police
(3) Leasing 102 by Mr. Terry Winders, CLP
Reasons to Lease – Cash flow
http://leasingnews.org/archives/Jan2011/1_18.htm#cash
(4) Active in Leasing---Bank Beat
Bank of Ozarks Now has 12 offices in Georgia
http://leasingnews.org/archives/Jan2011/1_18.htm#bank_beat
(5) Schwarzenegger says governorship cost him $200 million
http://news.yahoo.com/s/nm/20110114/pl_nm/us_austria_schwarzenegger
(6) Casino No Show loses to E.A.R. BK Trustee $471,250
http://www.lasvegassun.com/news/2011/jan/14/casinos-sued-return-gambling-losses/
(7) Mazuma Announces Resignation of Director Mike Lee
http://leasingnews.org/archives/Jan2011/1_20.htm#mazuma
(8) ELFA Small Ticket Council on Evergreen Clauses
http://leasingnews.org/archives/Jan2011/1_20.htm#council
(9) Evergreen and the ELFA MFLI-25
by Christopher Menkin
http://leasingnews.org/archives/Jan2011/1_18.htm#evergreen
(10) The Eight States Running Out of Homebuyers
http://finance.yahoo.com/real-estate/article/111848/the-eight-states-running-out-of-homebuyers?mod=realestate-buy
[headlines]
--------------------------------------------------------------

Leasing 102
by Mr. Terry Winders, CLP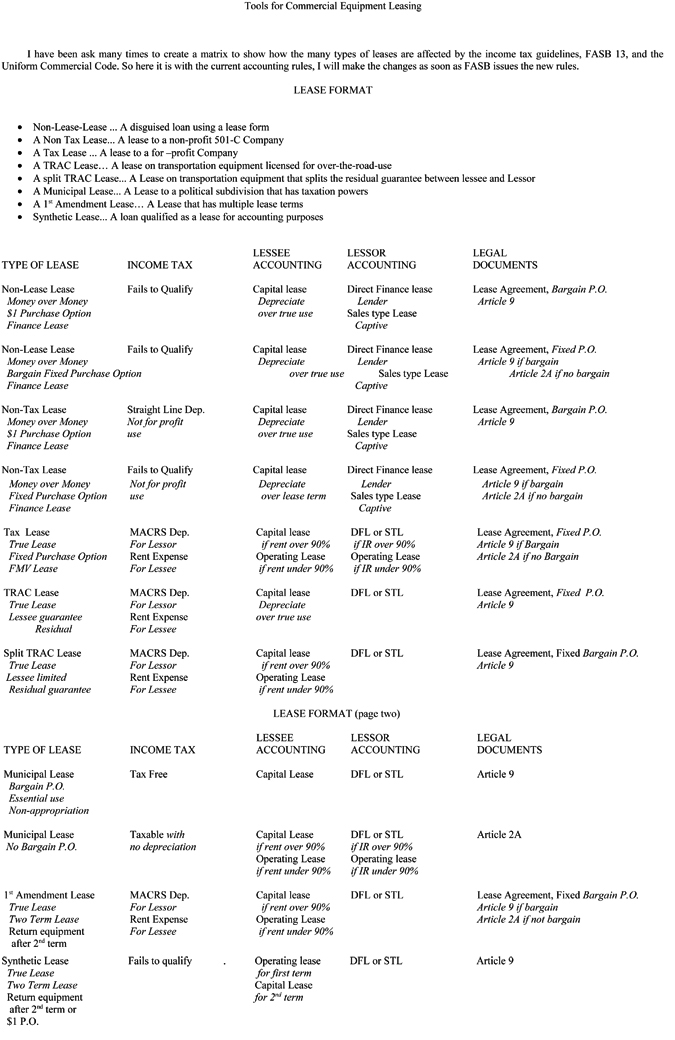 Mr. Terry Winders, CLP, has been a teacher, consultant, expert witness for the leasing industry for thirty years and can be reached at leaseconsulting@msn.com or 502-327-8666.
He invites your questions and queries.
(This ad is a "trade" for the writing of this column. Opinions
contained in the column are those of Mr. Terry Winders, CLP)
[headlines]
--------------------------------------------------------------

Saluting Leasing News Advisor Rosanne Wilson
The Leasing News Advisory Board does not participate in editorial decisions, meaning reviewing or choosing stories or subjects. Their role is to participate with policy and business advice as well as contribute in discussions on matters brought up by the publisher in a private internal blog.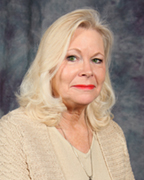 Rosanne Wilson, CLP, B.P.B.
A long time friend and supporter of Leasing News, Rosanne Wilson, CLP, B.P.B., is the newest member of Leasing News Advisory Board as of 2010.
Rosanne most recently completed 5 years serving on the Board of Directors of the National Association of Equipment Leasing Brokers (NAELB); one year as a Director and four years as Treasurer.
Rosanne has been a Certified Lease Professional for 12 years, serving the last two years on the CLP foundation Board of Directors. She is also a "Best Practices Broker", a Master Member of the NAELB, and an accredited member of the Better Business Bureau for 20 years. She currently serves on the NAELB Membership Committee, the Screening Committee and the newly formed Funder Task Force. In addition, she is a 22 year member of the Beaverton Chamber of Commerce and is listed in the Who's Who of Business Leaders.
Rosanne has been active in the equipment leasing industry since 1985. Rosanne founded 1st Independent leasing, Inc. in 1990 and is currently celebrating her 22nd year in business. Previously, she spent 12 years with TransAmerica Financial Services and was the Branch Manager of the Portland, Oregon office.
She is married and has 2 children and 4 grandchildren. Her hobbies include travel with her husband, spending time with her family and 3 cats, and gardening.
Rosanne Wilson, CLP
1st Independent Leasing, Inc.
3800 SW Cedar Hills Blvd., Suite 165
Beaverton, OR 97005
(800) 926-0851 or Fax: (503) 626-1631
"It's the Lease We Can Do"
www.1stindependentleasing.com
[headlines]
--------------------------------------------------------------

Denver, Colorado---Adopt-a-Dog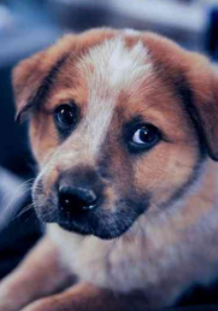 Pet ID #: 3142416-076
Breed: Australian Cattle Dog Mix
Size: Med. 26-60 lbs (12-27 kg)
Color: Unknown
Sex: Male
Age: Puppy
076 is:
good with kids
good with dogs
up to date with shots
AGE: 9 Weeks
Rescue Group: Colorado Puppy Rescue
Phone: Please email this shelter below!
E-mail: info@coloradopuppy.org
THIS PUPPY WILL BE AVAILABLE AT OUR NEXT ADOPTION EVENT: Monday, January 24th from 6pm - 8pm.
At the Petco located at I-25 and Colorado Blvd. For a map http://www.petco.com/content/locator/Details.aspx?storeId=1497&Nav=2

BREED CHARACTERISTICS: (Breeds are our best guess)
Dogs of the Heeler breed are not just hard workers. They're also often the guardian angels of their families, loyal and protective. Always looking out for the chance to stare danger in the face, these dogs are generally good companions for people who live active lifestyles
ADOPTION FEE: This puppy is available for a $150 adoption fee and a $50 spay and neuter deposit. Cash, Visa and MasterCard accepted. We do not accept checks.
ABOUT ADOPTING FROM CPR: Our puppies are only available at our adoption events. CPR does not reserve or take requests. Due to our limited foster homes, we cannot hold puppies for anyone nor can we board puppies after being adopted. Because of the overwhelming demands on our foster homes, all adoptions must be done on a first-come, first-served basis. The first good, properly qualified prospective home will be able to adopt the puppy. A personal visit to our adoption event is required. We do not ship out of state.
Rescue Group: Colorado Puppy Rescue
Pet ID #: 3142416-076
Website: http://www.coloradopuppy.org
Address: 4100 E. Mexico Ave
Denver , CO 80222
http://www.adoptapet.com/adoption_rescue/78597.html


Adopt-a-Pet by Leasing Co. State/City
http://www.leasingnews.org/Conscious-Top%20Stories/Adopt_Pet.htm

Adopt a Pet
http://www.adoptapet.com/\
Classified ads—Collectors/Consultants
Collector: Atlanta, GA
Asset Recovery Specialist. We get your money or we get your > equipment back for you. Physical Asset Recovery Experts!
E-mail: mcrouse911@joimail.com
Collector: Cleveland, OH
Huntley Capital & Associates is your solution to late payments, no payments, and asset recovery. Call 216-337-7075.
Email: ghpatey@msn.com


Collections:

Dallas, Texas
Contingency Fee basis. Receivables Outsourcing. We are a fully bonded nationwide licensed agency. We collect for nationally known banks and leasing companies.
800-886-8088.
Collector: Los Angeles, CA
Expert skiptracers covering Southern California. We locate skips, judgment debtors and collateral. When you can't get the job done in house, give us a call at
1-800-778-0794.
E-mail: ceo@interagencyLA.com
Collector: Louisville, KY
We are a full service collection agency with attorney network. 21 years experience. Please call Jon Floyd, VP at 1-800-264-6850
email: jfloyd@collectcsg.com
Collector: Louisville, KY
Euler Hermes/UMA 92 year old Global Receivables Outsourcing. Presence in 143 Countries. Work w/ 4 out of 5 Fortune 500 firms. Contingency Fee Structure.
20% off first time clients.!
Andrew.Newton@eulerhermes.com
1-800-237-9386 x 205.
Collector: Mandeville, MI
International commercial collection services all fees are on contingency on line access.
E-mail: rmelerine@collect-now.com
www.drspay.com
www.collect-now.com



Collector: Milwaukee, WI
We specialize in ATM machine reposession and remarketing. We can get you top dollar for your inventory.
E-mail: bdperry1@yahoo.com

Collector: Nationwide
End of lease negotiations & enforcement. Third-party collections. Skip-tracing. Background checks. Credit & asset investigations. 15+ years in leasing industry. Providing services to clients nationwide.
800-824-0234
johnkenny2@verizon.net

Collector: Saint Louis, MO
Complete commercial collection agency. Licensed bonded in all states and will out performed any other agency!
Call 1-800-659-7199 ext.315
E-mail: jfloyd@lindquistandtrudeau.com
Consultant: Burlington, CT
We provide our clients with a full range of consulting services such as portfolio conversions, reconciliation, custom programming and leasing operations utilizing InfoLease.
Email: info@new-millennium-assoc.com
Consultant: Europe
15 years doing deals/running own technology leasing company – looking to advise/ lead new entrants to take advantage the European market opportunity.
www.clearcape.co.uk or kevin.kennedy@clearcape.co.uk

Consultant: Henderson, NV
Focus on new business development and process efficiencies to create incremental revenue and profitability. Executive level vendor experience, and satisfied outsourcing clients. Incredible track record.
E-mail: rbutzek@cox.net

Consultant: Sausalito, CA
Lease trainer and consultant. 38 years in equipment leasing. Expert in transaction analysis, financial statement analysis, credit, packaging, structuring. Presents highly popular classes and workshops.
E-mail:BoTei@aol.com

Consultant: North of Detroit, MI
INFOLEASE EXPERT - 18 years experience. Since being downsized in 2002, working as a consultant for several leasing companies. Seeking consulting projects nationwide.
E-mail: darwint@prodigy.net

Consultant: Ridgefield CT.
Lisa Lersner w/20 years exp. specializing in leasing technology now providinglessor selection andmanagement services, includingthe securing of debt and equity and acquisition guidance services.
Email: LLersner@leasefinanceconsulting.com Go to www.leasefinanceconsulting.com

Communications: Chassell, MI

Cartoons on business, finance & computers. Use for your presentations, website, newletter, direct

mail projects etc. Fees are negotiable.
Email: dan@danscartoons.com
Go to http://www.danscartoons.com
All "Outsourcing" Classified ads (advertisers are both requested and responsible to keep their free ads up to date:
http://www.leasingnews.org/Classified/Outsourcing/Outsourcing.htm
How to Post a free "Outsourcing" classified ad:
http://www.leasingnews.org/Classified/Outsourcing/Outsourcing-post.htm



News Briefs----
Quarterly Economic Survey: Positive

Harley-Davidson releases new Blackline



You May have Missed---

Slide show: Jack LaLanne, passes away at 96, through the years
http://www.contracostatimes.com/news/ci_17178069?nclick_check=1

Gary DiLillo, President 216-658-5618 or gary@avptc.com

To learn more about the benefits of
outsourcing personal property tax, please click here.


Sports Briefs----

Packers Head to Super Bowl
http://www.nytimes.com/2011/01/24/sports/football/24nfc.html?hpw
Cutler's NFL contemporaries go after him on Twitter
http://sports.yahoo.com/nfl/blog/shutdown_corner/post/Cutler-s-NFL-contemporaries-go-after-him-on-Twit?urn=nfl-311321
Don't question Cutler's toughness
http://www.chicagotribune.com/sports/football/bears/ct-spt-0124-bears-haugh-chicago--20110123,0,5643898.column
Steelers go old school, ground up Jets in AFC title game
http://www.usatoday.com/sports/football/nfl/steelers/2011-01-23-steelers-rushing_N.htm
Brash Jets Hit Familiar Wall in Pittsburgh
http://www.nytimes.com/2011/01/24/sports/football/24afc.html?_r=1&h
Welcome to Cowboys Stadium, Steelers and Packers!
http://www.dallasnews.com/sports/super-bowl/20110123-welcome-to-cowboys-stadium-steelers-and-packers.ece
John Kenny Receivables Management

• End of Lease Negotiations & Enforcement

• Fraud Investigations
• Credit Investigations • Asset Searches
• Skip-tracing • Third-party Commercial Collections

john@jkrmdirect.com | ph 315-866-1167| www.jkrmdirect.com
(Leasing News provides this ad as a trade for investigations
and background information provided by John Kenny)


"Gimme that Wine"

Growing Grapes as Part of a Real-Life Script
http://www.nytimes.com/2011/01/23/business/23proto.html?ref=dining
Napa Valley's Lodges at Calistoga Ranch Report 2010 Sales Success
http://www.prnewswire.com/news-releases/napa-valleys-lodges-at-calistoga-ranch-report-2010-sales-success-114269369.html
Free Mobile Wine Program
http://leasingnews.org/archives/Feb2010/2_26.htm#mobile
Wine Prices by vintage
http://www.winezap.com
US/International Wine Events
http://www.localwineevents.com/
Winery Atlas
http://www.carterhouse.com/atlas/\
Leasing News Wine & Spirits Page
http://two.leasingnews.org/Recommendations/wnensprts.htm
[headlines]
----------------------------------------------------------------

This Day in American History
1639 - Representatives from three Connecticut towns banded together to write the Fundamental Orders, the first constitution in the New World
1640—The estimated colonial population was 27,947.
1656- The first Jewish physician landed in America. He was Dr. Jacob Lumbrozo, who settled in Maryland. He was a native of Lisbon, Portugal. He died in May, 1666.
1722- In Cambridge, Mass., Edward Wigglesworth was named to fill the newly created Thomas Hollis chair at Harvard College. Mr. Wigglesworth thereby became the first divinity professor commissioned in the American colonies.
1738- Four months before his celebrated Christian conversion, Anglican missionary John Wesley wrote in his journal: 'I went to America to convert the Indians. But oh! who shall convert me? I have a fair summer religion... But let death look me in the face, and my spirit is troubled.'
http://www.ccel.org/w/wesley/
http://www.raptureme.com/resource/wesley/john_wesley.html
1776 – Colonel Henry Knox arrives in Cambridge, Massachusetts with the 43 British Cannon and 16 mortars captured by Ethan Allen at Fort Ticonderoga. These artillery have been transported cross-country through the wilderness. It was quite an amazing feat and made the difference at the Battle of Boston.
1847 -Beginning today, all stray hogs in Yerba Buena (San Francisco, California) must be securely penned or the hogs will be confiscated. The owner would also be fined $5.
1848-James W. Marshall, an employee of John Sutter, accidentally discovered gold while building a sawmill near Coloma, California. Efforts to keep the discovery secret failed, and the gold rush of 1849 was under way when . Actually, the first gold discovered in California was found near the San Fernando Mission in 1842, but no importance was given to it. News of the discovery of gold in California was slow to reach the East coast. Word of it first appeared in the New York Herald on August 19,1849, but no great excitement was created until President James K. Polk expressed enthusiasm about it in his message to Congress on December 5. The rush began by land across the continent and by sea and land via the Isthmus of Panama. The first shipload of prospectors arrived in san Francisco via Cape Horn on February 28, 1849. About 80,000 people made their wan to California in 1848—55,000 overland and 25,000 by sea. About 5000 who started out overland never made it because Asiatic chorea swept their ranks. By the end of 1849, gold worth $10,000,000 had been mined. The discovery of gold broke John Sutter. From the day he settled in Nueva Helvetia, at the junction of the American and Sacramento rivers, Sutter prospered. Then gold was found by James W. Marshall, who was building a sawmill for Sutter. The workers on the estate left to look for gold. Every kind of adventurer squatted on Sutter's land. In four years he was ruined. For the rest of his life, Sutter petitioned the state and the federal government for aid. He died on June 18, 1880, at age 77, while the bill he sought was being argued in the House of Representatives.
http://memory.loc.gov/ammem/today/jan24.html
1857---Birthday of Kate Harwood Waller Barrett, American physician, president of the National Florence Crittenton Mission for unwed mothers from 1909 to her death in 1925. President of the National Council of Women in America. CHWB was one of the first vocal advocates for the plight of lower-income women faced with the burden of raising a child alone. (Men in those days had no legal obligation to support their children.)
1862 – Birthday of prolific American writer Edith Wharton ( The House of Mirth; The Age of Innocence ) born New York. she went on to become the first woman to ever win the Pulitzer prize for her novel The Age of Innocence, in 1921. You can read Wharton's own impressions of her life in the autobiography A Backward Glance . She died in 1937 in Paris, France
http://www.womenwriters.net/domesticgoddess/wharton1.htm
http://www.npg.si.edu/exh/wharton/whar3.htm
http://www.kirjasto.sci.fi/wharton.htm
http://www.edithwharton.org/
1865-The exchange of prisoners of war was sporadic and one of the terrible occurrences of the war was the treatment of captured Union troops. Prisons such as "Andersonville" were common. This day in 1865, near the end of the war. The Confederate Congress agrees to continue prisoner exchanges, opening a process that had operated only sporadically for three years. In the first year of the war, prisoner exchanges were conducted primarily between field generals on an ad hoc basis. The Union was reluctant to enter any formal agreements, fearing that it would legitimize the Confederate government. But the issue became more important as the campaigns escalated in 1862. On July 2, 1862, Union General John Dix and Confederate General Daniel H. Hill reached an agreement. Under the Dix-Hill cartel, each soldier was assigned a value according to rank. For example, privates were worth another private, corporals and sergeants were worth two privates, lieutenants were worth three privates, etc. A commanding general was worth 60 privates. Under this system, thousands of soldiers were exchanged rather than languishing in prisons like those in Andersonville, Georgia, or Elmira, New York. The system was really a gentlemen's agreement, relying on the trust of each side. The system broke down in 1862 when Confederates refused to exchange black Union soldiers. From 1862 to 1865, prisoner exchanges were rare. When they did happen, it was usually because two local commanders came to a workable agreement. The result of the breakdown was the swelling of prisoner-of-war camps in both North and South. The most notorious of all the camps was Andersonville, where one-third of the 46,000 Union troops incarcerated died of disease, exposure, or starvation. Though the prisoner exchanges resumed, the end of the war was so close that it did not make much difference.
1899- Humphrey O'Sullivan of Lowell, MA, made the first rubber shoe heel. On this date he received a patent for a " safety-heel."
1908- The Boy Scouts movement begins in England with the publication of the first installment of Robert Baden-Powell's Scouting for Boys . The name Baden-Powell was already well known to many English boys, and thousands of them eagerly bought up the handbook. By the end of April, the serialization of Scouting for Boys was completed, and scores of impromptu Boy Scout troops had sprung up across Britain. The American version of the Boy Scouts has it origins in an event that occurred in London in 1909. Chicago publisher William Boyce was lost in one of the city's classic fogs when a Boy Scout came to his aid. After guiding Boyce to his destination, the boy refused a tip, explaining that as a Boy Scout he would not accept payment for doing a good deed. This anonymous gesture inspired Boyce to organize several regional U.S. youth organizations, specifically the Woodcraft Indians and the Sons of Daniel Boone, into the Boy Scouts of America. Incorporated on February 8, 1910, the movement soon spread throughout the country. In 1912, Juliette Gordon Low founded the Girl Scouts of America in Savannah, Georgia. In 1916, Baden-Powell organized the Wolf Cubs, which caught on as the Cub Scouts in the United States, for boys under the age of 11. Four years later, the first international Boy Scout Jamboree was held in London, and Baden-Powell was acclaimed Chief Scout of the world. He died in 1941.
1915-Brithday of Mark Goodson, producer and creator of TV game shows, born at Sacramento, CA. His career in entertainment began in radio where he created the first game show, "Pop the Question." He later teamed with Bill Todman and that partnership led to "What's My Line? " "I've Got a Secret," "Password," "The Price is Right" and "Family Feud." He died Dec 18, 1992, at New York, NY.
1916- John Beasley Brickhouse born at Peoria, IL. A legend in Chicago broadcasting, Brickhouse was the play-by-play voice for the first baseball game televised by WGN, an exhibition game between the Cubs and the White Sox on Apr 16, 1948. He broadcasted Cubs games for 40 years, Chicago Bears games for 24 years and some Chicago Bulls and White Sox games. In 1983, he received the Ford C. Frick Award. Died at Chicago, IL, Aug 6, 1998.
1916 - The temperature at Browning MT plunged 100 degrees in just 24 hours, from 44 degrees above zero to 56 degrees below zero. It was a record 24 hour temperature drop for the U.S
1917- Denmark sells three of the Virgin Islands to USA for $25 million. During the 17th century, the archipelago was divided into two territorial units, one English and the other Danish. Sugarcane, produced by slave labor, drove the islands' economy during the 18th and early 19th centuries. The Danish portion, which had been in economic decline since the abolition of slavery in 1848. In 1980, the Virgin Islands Commission on Status and Federal Relations was created to educate the public on various political status options. A referendum was held in 1993 with only 10,710 or 31.4 percent of the 39,038 eligible voters participating which was below the 50 percent plus one needed. As a result, the Commission was disbanded on December 31, 1993.
Under legislation passed in 1968, the Virgin Islands has had a democratically elected form of government since 1970. Prior to 1970, the Governor of the Virgin Islands was appointed by the President of the United States and reported to the Secretary of the Interior under the territory's 1954 revised organic act.
http://www.odci.gov/cia/publications/factbook/geos/vq.html
1920-Birthday of saxophonist Jimmy Forrest, St. Louis, Mo, Died 1980.
http://www.allaboutjazz.com/reviews/r0799_16.htm
http://www.top10song.com/stars/03652-our-delightlive-at-barrel-12.html
http://www.52ndstreet.com/reviews/mainstream/grey_nighttrain.html
http://www.wmichjazz.org/
1922 -54ºF (-48ºC), Danbury WI (state record)
1922- Christian K. Nelson of Onawa, IA, obtained a patent for "Eskimo Pie." The pie was an ice cream confection containing a normally liquid material frozen to a substantially hard state and encased in a chocolate covering to maintain its original form during handling. He originally called it an
"I-Scream" Bar."
http://desmoinesregister.com/extras/iowans/cnelson.html
1924-Birthday of pianist Joe Albany, Atlantic City, NJ, Died January 11,1988.
http://www.musicweb.uk.net/encyclopaedia/a/A39.HTM
http://www.eclipse.net/~fitzgera/adavis/jalbany.htm
1929 -- Emily Dickenson poems found that had been hidden for forty years.
http://www.americanpoems.com/poets/emilydickinson/
http://www.cswnet.com/~erin/edbio.htm
http://www-unix.oit.umass.edu/~emilypg/index1.html
1930 - During his American boxing debut, Primo Carnera knocked out Big Boy Patterson in one minute, ten seconds of the opening round before 20,000 people in New York City.
1935-Canned beer went on sale for the first time at Richmond, Virginia; Krueger Finest Beer.
http://www.bcca.com/bccacan1.html
http://www.breweriana.com/flats/flatkruegerfinestred.html
1935 - Snowstorms hit the northeastern U.S. and the Pacific Northwest producing record 24 hour snowfall totals of 23 inches at Portland ME and 52 inches at Winthrop MA
1936- Benny Goodman Band records Stompin' at the Savoy ( Victor 25264) The song became such a standard, that hundreds of artists have recorded it, including a vocal version by Barry Manilow. Goodman, the 'King of Swing', recorded the song at the Congress Hotel in Chicago, Illinois.
1938-Rock 'n' roll singer Jack Scott was born in Windsor, Ontario. He recorded several rockabilly numbers at the start of his career, but soon turned to a smoother ballad style on most of his records. "My True Love" was a big hit in 1958, and he scored a couple of years later with "What in the World's Come Over You" and "Burning Bridges."
1941- Singer and songwriter Neil Diamond was born in Brooklyn, New York. He began in 1962 as a $50-a-week songwriter, and among the songs he churned out was "I'm a Believer," a hit for the Monkees in 1966, and later remade by Anne Murray. Diamond signed with Bang records in 1965, turning out a series of teen hits such as "Cherry Cherry" and "Kentucky Woman." At the end of the '60s, successes such as "Sweet Caroline" and later "Song Sung Blue" established him as a major star. He also sang at the Troubadour in Los Angeles in the, where I saw him perform.
http://www.neildiamond.net/
http://www.neildiamondhomepage.com/
1941-Birthday of signer, songwriter Aaron Neville, New Orleans, LA.
1943- at the end of the Casablanca Conference, Franklin D. Roosevelt and Winston Churchill held a press conference. Roosevelt stated, "Peace can come to the world only by the total elimination of German and Japanese war power. That means the unconditional surrender of Germany, Italy and Japan." This position calling for "unconditional surrender" has subsequently been criticized by some as having prolonged the war. criticism mostly from his detractors.
1944 – Top Hits
My Heart Tells Me - The Glen Gray Orchestra (vocal: Eugenie Baird)
Shoo, Shoo, Baby - The Andrews Sisters
My Ideal - The Jimmy Dorsey Orchestra (vocal: Bob Eberly)
Pistol Packin' Mama - Bing Crosby & The Andrews Sisters
1944--HANSON, ROBERT MURRAY Medal of Honor
Rank and organization: First Lieutenant, U.S. Marine Corps Reserve. Born: 4 February 1920, Lucknow, India. Accredited to: Massachusetts. Other Navy awards: Navy Cross, Air Medal. Citation: For conspicuous gallantry and intrepidity at the risk of his life and above and beyond the call of duty as fighter pilot attached to Marine Fighting Squadron 215 in action against enemy Japanese forces at Bougainville Island, 1 November 1943; and New Britain Island, 24 January 1944. Undeterred by fierce opposition and fearless in the face of overwhelming odds, 1st Lt. Hanson fought the Japanese boldly and with daring aggressiveness. On 1 November, while flying cover for our landing operations at Empress Augusta Bay, he dauntlessly attacked 6 enemy torpedo bombers, forcing them to jettison their bombs and destroying 1 Japanese plane during the action. Cut off from his division while deep in enemy territory during a high cover flight over Simpson Harbor on 24 January, 1st Lt. Hanson waged a lone and gallant battle against hostile interceptors as they were orbiting to attack our bombers and, striking with devastating fury, brought down 4 Zeroes and probably a fifth. Handling his plane superbly in both pursuit and attack measures, he was a master of individual air combat, accounting for a total of 25 Japanese aircraft in this theater of war. His great personal valor and invincible fighting spirit were in keeping with the highest traditions of the U.S. Naval Service.
1945--PARRISH, LAVERNE Medal of Honor
Rank and organization: Technician 4th Grade, U.S. Army, Medical Detachment, 161st Infantry, 25th Infantry Division. Place and date: Binalonan, Luzon, Philippine Islands, 18-24 January 1945. Entered service at: Ronan, Mont. Birth: Knox City, Mo. G.O. No.: 55, 13 July 1945. Citation: He was medical aid man with Company C during the fighting in Binalonan, Luzon, Philippine Islands. On the 18th, he observed 2 wounded men under enemy fire and immediately went to their rescue. After moving 1 to cover, he crossed 25 yards of open ground to administer aid to the second. In the early hours of the 24th, his company, crossing an open field near San Manuel, encountered intense enemy fire and was ordered to withdraw to the cover of a ditch. While treating the casualties, Technician Parrish observed 2 wounded still in the field. Without hesitation he left the ditch, crawled forward under enemy fire, and in 2 successive trips brought both men to safety. He next administered aid to 12 casualties in the same field, crossing and re-crossing the open area raked by hostile fire. Making successive trips, he then brought 3 wounded in to cover. After treating nearly all of the 37 casualties suffered by his company, he was mortally wounded by mortar fire, and shortly after was killed. The indomitable spirit, intrepidity, and gallantry of Technician Parrish saved many lives at the cost of his own.
1949- Birthday of John Bulushi, actor, comedian ("Saturday Night Live," Animal House, The Blues Brothers ), "Jake Blues," born at Chicago, IL. Died Mar 5, 1982, at Hollywood, CA.
http://us.imdb.com/name/nm0000004/
http://www.bbring.com/
1952 –– Top Hits
Slowpoke - Pee Wee King
Sin (It's No) - Eddy Howard
Shrimp Boats - Jo Stafford
Let Old Mother Nature Have Her Way - Carl Smith
1953- birthday of Olympic Gold Medal gymnast Mary Lou Retton, Fairmont, WV.
1954 - The screen version of Herman Wouk's novel, The Caine Mutiny, starring Humphrey Bogart and Fred MacMurray, premiered in New York. Bogart was nominated as Best Actor by the Academy for his portrayal of Captain Queeg.
http://www.english.upenn.edu/~afilreis/50s/caine-mutiny-text.html
1955- Some say for the sake a building a television audience, the Official Rules Committee of major league baseball announced a rule change to speed up the game. Pitchers are required to deliver a pitch within 30 seconds after having taken a position on the pitching rubber. Prior to the new ruling, pitchers could wait as long as they wanted before throwing.
1956 --- - Thirty-eight inches of rain deluged the Kilauea Sugar Plantation of Hawaii in 24 hours, including twelve inches in just one hour. (state record)
1960 –– Top Hits
Running Bear - Johnny Preston
The Big Hurt - Miss Toni Fisher
Go, Jimmy, Go - Jimmy Clanton
El Paso - Marty Robbins
1960---Johnny Preston hits Number One on the pop chart with "Running Bear," a song penned by the late J.P Richardson (alias the Big Bopper). Preston's smash will make it to Number One on the U.K. pop chart and #3 on the U.S. R&B chart.
1962--- Jackie Robinson is 1st Black elected to Baseball Hall of Fame.
1963 - A great arctic outbreak reached the southern U.S. The cold wave broke many records for duration of cold weather along the Gulf Coast. A reading of 15 degrees below zero at Nashville TN was an all-time record low for that location
1964 - CBS-TV got the rights to televise the National Football League's regular 1964-1965 season. The move cost CBS $14.1 million a year. The NFL stayed on CBS for 30 years.
1964 - Jockey Willie Shoemaker beat Eddie Arcaro's career earnings record by riding four winners at California's Santa Anita race track. Shoemaker's total career earnings reached $30,040,005.
1967- Aretha Franklin recorded her first major hit, "I Never Loved a Man (The Way I Love You)," at Muscle Shoals, Alabama. But the LP on which she was working had to be finished later in New York because Franklin's husband got into an argument with one of the studio musicians.
1968 – – Top Hits
Judy in Disguise (With Glasses) - John Fred & His Playboy Band
Chain of Fools - Aretha Franklin
Green Tambourine - The Lemon Pipers
Sing Me Back Home - Merle Haggard
1970 - Robert Moog introduced his "Mini-Moog" synthesizer, suitable for concert stages, and costing $2,000. The American Federation of Musicians considered banning the Mini-Moog, fearing that its ability to simulate acoustic instruments could put musicians out of work.
1973 - 'Little' Donny Osmond, of the Osmond Brothers/Family fame, was awarded a gold record for his album, "Too Young".
1974- Last Japanese soldier, a guerrilla operating in Philippines, surrenders, 29 years after World War II ended.
http://ns.gov.gu/scrollapplet/sergeant.html
http://www.amazon.com/exec/obidos/ASIN/0854682937/
avsearch-bkasin-20/104-4344982-0045565
1976 –– Top Hits
Theme from Mahogany (Do You Know Where You're Going To) - Diana Ross
Love Rollercoaster - Ohio Players
Love to Love You Baby - Donna Dummer
Convoy - C.W. McCall
1977-Howard T Ward becomes Georgia's first Black Superior Court Judge.
1982- the San Francisco 49ers won Super Bowl XVI by defeating the Cincinnati Bengals, 26-21. The 49ers sprinted to a 20-0 lead and had to scramble to hold off the Bengals who rallied for 21 points in the second half. Ray Wersching kicks a Super Bowl record-tying four field goals as the 49ers win their first NFL championship. The first cold-weather Super Bowl, the game was played in the Pontiac, Michigan Silverdome. MVP: 49ers QB Joe Montana. Tickets: $40.00. The CBS telecast was viewed by 110.2 million fans and CBS radio counted 14 million listeners to its broadcast of the game.
http://images.nfl.com/history/images/0124.jpg
1984-The first Macintoshes became available for a price of $2,495 on this day in 1984. Despite a frenzy of publicity, including a $500,000 commercial aired during the Super Bowl, the Mac failed to catch on immediately. In fact, it was not until Aldus introduced PageMaker, the first desktop publishing software, in mid-1985 that Macintosh sales took off. Eventually, the Macintosh transformed computing through its user-friendly graphics and use of the mouse. The machine also introduced small, hard, plastic disks that would replace the larger, flexible floppy disks used by personal computers at the time.
1984 –– Top Hits
Owner of a Lonely Heart - Yes
Karma Chameleon - Culture Club
Talking in Your Sleep - The Romantics
In My Eyes - John Conlee
1987 - Temperatures in Minnesota plunged far below the zero mark. International Falls MN reported a morning low of 35 degrees below zero, and Warroad MN was the cold spot in the nation with a low of 45 below zero. A storm developing in northeastern Texas produced severe thunderstorms with large hail in Texas, Louisiana and Arkansas. Camden AR reported golf ball size hail.
1989- Guild, the Rhode Island guitar company that made instruments for such stars as Elvis Presley and Johnny Cash, was sold to a Wisconsin amplifier manufacturer. The court-ordered sale to Randall Corporation followed two months of bankruptcy proceedings. Guild had been losing about $30,000 a month.
1988-San Francisco, California approves renaming 12 streets for local writers & artists. Includes Jack Kerouac alley.
1989 -- First reported case of AIDS transmitted by heterosexual oral sex.
http://www.thebody.com/surveys/sexsurvey.html
http://forever.freeshell.org/dale/aids2.html
1989 The Rev. Barbara C. Harris, 55, of Boston, was confirmed as the first female bishop in the 450-year history of the Anglican Church .
1990- Winston-Salaam State defeated Livingston 79-70, to give coach Clarence " Big House" Gaines the 800 th victory of his college basketball coaching career.
1991-World's largest oil spill, caused by embattled Iraqi forces in Kuwait during the Persian Gulf War. Iraq deliberately released an estimated 460 million gallons of crude oil into the Persian Gulf from tankers 10 mi off Kuwait on this day. Spill had little military significance. On Jan. 27, U.S. warplanes bombed pipe systems to stop the flow of oil.
http://www.gci.ch/GreenCrossPrograms/legacy/Kuwait/kuwait7years.html
http://www.hort.agri.umn.edu/h5015/99papers/kostreba.htm
http://www.factmonster.com/ipka/A0001451.html
1992--the producer of the New Kids on the Block album "Hangin' Tough" claimed the group performed only about 20 per cent of the music on it. Greg McPherson said the real voices behind the group were Michael Johnson and his brother Maurice Starr, the Kids' manager. The claims were in a suit filed by McPherson, who was seeking 21 million dollars for creative contributions and royalties. The allegations were denied by the New Kids, and McPherson dropped his lawsuit and withdrew his lip-synching claims three months later.
1995 - A United States airman and his 10-year-old son given up for dead in snow-covered mountains in Turkey were found alive after living on snow for nine days.
1995--Van Halen releases their "Balance" LP. It would be the last album with lead singer Sammy Hagar
1996---- The O.J. Simpson Trial opens. The ex-football player turned movie star and sports commentator is later found not guilty of the murder of his ex-wife and her boyfriend.
http://www.law.umkc.edu/faculty/projects/ftrials/
Simpson/Simpsonaccount.htm
1996- "Oh What a Feeling," a four-CD box set to celebrate the 25th anniversary of the Canadian Academy of Recording Arts and Sciences and the Juno Awards, was released. It would sell more than 250,000 copies in 75 days, raising about two million dollars for charity.
1998 - The soundtrack album from Titanic hit Number 1 on Billboard's charts and kept its top position for 15 weeks.
1999 - Nobody was more surprised than baseball legend Hall Famer Joe DiMaggio when he saw a television report that he had died. "He was livid," his lawyer and neighbor Morris Engelberg said. "Then I made him laugh. I said, 'Joe, we must be in heaven together.'" The two were watching a tape of Gunfight at the OK Corral - DiMaggio's favorite Western - at the baseball great's home in Hollywood, Florida. They happened to stop the tape just when the report appeared as a "crawl" across the screen during Dateline NBC. NBC ran another crawl about 20 minutes later, saying its previous report was inaccurate. The network later said a technician in the New York control room inadvertently sent the item. NBC delivered an apology to DiMaggio to Engelberg's office the next day, spokesman Cory Shields said. The 84-year-old DiMaggio was recovering from pneumonia and lung cancer surgery on Oct. 12, and already was upset by a story in the New York Daily News that described him as bedridden and in grave condition. Unfortunately, he died a few months later, on March 8, 1999, Hollywood, Florida
http://www.baseballhalloffame.org/hofers_and_honorees/
hofer_bios/dimaggio_joe.htm
Super Bowl Champions this Date
1982 San Francisco 49ers
XVI

1982
Jan. 24

Silverdome
Pontiac, Michigan
Attendance: 81,270

San Francisco
49ers

Bill
Walsh

Cincinnati
Bengals

Forrest
Gregg

San Francisco
49ers

26-21

JOE MONTANA
San Francisco QB
14 for 22 157 yds
1 TD 6 carries 18 yds 1 TD
During his 16 years as an NFL quarterback, Joe Montana won four Super Bowls and the respect of fans everywhere. His legendary tenure with the San Francisco 49ers through the 1980s will be remembered as one of the most dominating periods in professional sports. And unlike many of the great quarterbacks, Montana posted both the numbers and the big wins necessary to cement his place in the Hall of Fame. With coauthor Richard Weiner, Montana relates his special knowledge of the game in Joe Montana's Art and Magic of Quarterbacking , a treasury of instruction, anecdotes, and inside-the-huddle information that should earn the cheers of football fans and players everywhere.
In addition to instructional chapters on ball-handling, offensive and defensive formations, pass patterns, and conditioning, Montana also covers the more advanced aspects of playing quarterback, such as reading defenses and calling audibles. With examples right out of the 49er playbook, he dissects contemporary offenses and defenses, emphasizing his points with well-known plays and situations from his own storied career, including postseason classics such as "The Catch" and "The Drive." A winning combination of color action shots and chalkboard-style diagrams--plus memorable sidebar quotes from coaches and players--makes Joe Montana's Art and Magic of Quarterbacking an attractive and informative addition to the pigskin bookshelf. A foreword by John Madden ("I'll say it without any disclaimer. Joe Montana is the greatest quarterback who ever played the game.") and a brief concluding history of the game serve as bonus bookends.
--------------------------------------------------------------

SuDoku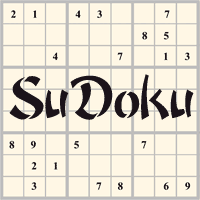 The object is to insert the numbers in the boxes to satisfy only one condition: each row, column and 3x3 box must contain the digits 1 through 9 exactly once. What could be simpler?
http://leasingnews.org/Soduku/soduko-main.htm
--------------------------------------------------------------

Daily Puzzle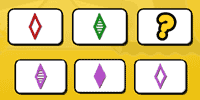 How to play:
http://www.setgame.com/set/puzzle_frame.htm
Refresh for current date:
http://www.setgame.com/set/puzzle_frame.htm
--------------------------------------------------------------


http://www.gasbuddy.com/
http://www.gasbuddy.com/GB_Map_Gas_Prices.aspx
http://www.gasbuddy.com/GB_Mobile_Instructions.aspx
--------------------------------------------------------------

Weather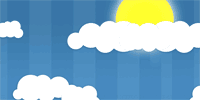 See USA map, click to specific area, no commercials
--------------------------------------------------------------

Traffic Live---
Real Time Traffic Information
You can save up to 20 different routes and check them out with one click,
or type in a new route to learn the traffic live
--------------------------------