Archives, January 17, 2003
ICON Announces $1 Billion of Lease Acquisitions
NEW YORK-----ICON Capital Corp., a major independent equipment leasing company, is pleased to announce that it has achieved the level of $1 billion of acquisitions since its current management team acquired the company in August, 1996. ICON is almost 20 years old but shifted its strategy to acquiring larger leases in the secondary market when Beaufort J. B. Clarke, Paul B. Weiss and Thomas W. Martin acquired the company in the 1996 buyout. Today ICON acquires such equipment as aircraft, marine vessels, power plants, railcars and most other capital equipment types on lease to major companies worldwide.
Clarke, chairman and chief executive officer, commented that, "Of course we are pleased to have achieved this milestone of $1 billion of acquisitions for our managed accounts. While the leasing industry has suffered from anemic volume in many segments our continued growth is pleasantly surprising." Weiss, president of ICON, added that, "We are also pleased to have achieved our volume across multiple segments. While many know of us as a transportation lessor with a portfolio of more than 20 aircraft and a substantial marine vessel fleet, in fact more than half of the ICON portfolios are invested in other large ticket deals (such as production facilities) and such smaller deals as furniture, fixtures, high technology and materials handling. In this environment, the relative lack of equity investors has enabled us to be competitive in all of these segments. Armed with a large equity base, we feel particularly well positioned to benefit from the anticipated recovery in industry wide leasing volume."
In the last several months alone affiliates of ICON have acquired the following for an aggregate purchase price of $310 million: a DC10-30 aircraft on lease to FedEx, three oceangoing car carriers on lease to Wilhelmsen Lines and in two separate deals a total of three Airbus A340-300 aircraft on lease to Cathay Pacific.
ICON Capital Corp. is one of the nation's leading independently owned lessors. The Company is exclusively engaged in acquiring secondary market leases on behalf of its affiliated programs. Today the Company employs approximately 50 people primarily at its offices in New York City and San Francisco. ICON acts as the sole general partner or manager of these programs. Its current public offering, ICON Income Fund 9 LLC, is in the final phase of raising $100 million from individual investors. For additional information contact:
*T Beaufort J. B. Clarke Paul B. Weiss ICON Capital Corp. ICON Capital Corp. 100 Fifth Ave., 10th Floor 260 California Street, 7th Floor New York, NY 10011 San Francisco, CA 94111 212-418-4706 415-733-5061 bclarke@iconcapital.com pweiss@iconcapital.com
www.iconcapital.com

Ironically January 17, 2008

Changing of the Guard at ICON Capital

Filings with the Securities & Exchange Commission indicate that a "letter of intent" for the sale of the parent company of ICON Capital has been executed, which provides that the parent company will be sold to certain members of ICON Capital's management, led by two ICON Capital executives, Mark Gatto and Michael A. Reisner, and the resignation Thomas W. Martin as CEO and President of ICON Capital, effective as of January 11, 2007. Mr. Martin will reportedly remain as Chairman of ICON Capital, as well as a member of ICON Capital's Investment Committee.
One of the key founders of ICON Capital, and its chairman at the time, Beaufort J. B. (Beau) Clarke died in London, England in April 2007. According to the Monitor, ICON is the fifth largest independent equipment leasing company and the largest privately-held independent equipment leasing and finance company in the United States.
According to the ICON Capital website, ICON Capital manages leasing funds that have over 30,000 investors with "over $2 billion in assets acquired with complete investment discretion over the funds raised."
Joel S. Kress, Executive Vice President—Business and Legal Affairs, told Leasing News the transaction is to close "as quickly as possible" at the direction of the Clarke estate. He said the purchase price for the transaction was confidential. He believes the current economic marketplace brings many opportunities of growth for the funds and looks toward 2008 as year of continued growth for the company.
In 2006, one of the founders Paul B. Weiss resigned as President of ICON Capital and as Vice Chairman of the Board of Directors of ICON Holdings. The founder Beaufort J. B. (Beau) Clarke and Chairman passed away in 2007.
complete announcement:
http://www.leasingnews.org/archives/January%202008/01-17-08.htm#icon
[headlines]
--------------------------------------------------------------

Classified Ads---Operations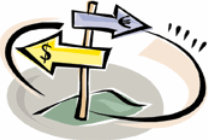 (These ads are "free" to those seeking employment or looking
to improve their position)

Austin, TX
Over 20 years experience in building/managing several financial operations in US & Europe.
Adept with technical skills. Available for travel or relocation.
neilmorstad@gmail.com
Free Posting for those seeking employment in Leasing:
http://www.leasingnews.org/Classified/Jwanted/Jwanted-post.htm

All "free" categories "job wanted" ads:
http://www.leasingnews.org/Classified/Jwanted/Jwanted.htm
((Please Click on Bulletin Board to learn more information))
(Leasing News provides this ad "gratis" as a means
to help support the growth of Lease Police)


[headlines]
--------------------------------------------------------------

GLR Directory to Remain Free

January 11, 2011 Leasing Icon Sudhir Amembal launched Global Leasing Resource (GLR), where those who registered could sign up free for the first year, gaining access to leasing companies all over the world.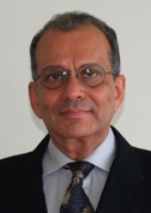 Sudhir Amembal
"GLR will continue to be the resource for those who wish to search its data base," Mr. Amembal told Leasing News. "We have about 520 or so listings… subscriptions to use GLR's data base will be at no cost so as to encourage more to use it.
"There has never been a charge to list; it will continue to be free."
The goal when started was to "...bring lessors, brokers and other leasing industry stakeholders (such as lenders, lessees and vendors) to one single resource in order to enhance their business to business objectives and to facilitate networking."
The key is the Lessor Director that "...contains the most comprehensive database of lessors from throughout the world. What makes it so has to do with the fact that GLR's listings contain all the information needed for users to engage with those listed."
"No other entity in the world gathers listings which contain all the information needed to allow users to engage with those who have listed. The listings are live, as they are continually updated. The search function is far more exhaustive than that offered anywhere else in the world; this allows users to arrive at a meaningful short list of companies meeting the criteria sought."
More information available at:
http://www.globalleasingresource.com/directory


Please send Leasing News to a colleague and ask them to subscribe.
We are free! No log-in requirements…
[headlines]
--------------------------------------------------------------
Leasing 102
by Mr. Terry Winders, CLP
"Why Equipment Values are Important"

Almost all the major fraud that Leasing News has written about comes from not knowing the real equipment values, which was the case with Allied Health Care Services, American Screw, Brican America, Equipment Acquisition Resources, Church Kiosks, NorVergence, Royal Golf Carts, just to name a few--- the value of the equipment was quite negligible.
Often the problems are not known until a default, and this happens also with many such incidents that don't make Leasing News.
I have written many times on the importance of properly describing the equipment and its use but checking the equipment in the market place to see if the price is in range is just as important. It is always a wise thing to also check its value over the term of the lease to see if excessive use will destroy its collateral value. It is becoming common for lessor's to place limits on use so the rent payments can be raised to shorten the term and keep the risk in check.
So often lessor's accept the equipment cost from the vendor as absolute and fail to investigate the price to determine if it is correct. One of the increases we find, in the cost, is the short fall on a trade-in. Not too different from car dealers who inflate the price to give a larger value to the trade-in. lease documentation does not provide for trade-ins or down payments because of the difference it causes in sales tax revenues and property tax considerations.
It is extremely important to review equipment values when leasing used equipment. The internet has become an excellent tool to investigate equipment cost. The banking regulations require the lessee to select the equipments as not to put the bank in the position of being responsible for equipment performance. However there is nothing that prevents the Lessor from renegotiating the purchase price. Remember the Lessor issues the purchase order and becomes the one the equipment is sold to. I have seen some strange equipment prices on used equipment. The lessee that accepts too high a price on used equipment should send up a large red flag and make you do a further investigation on their credit standing.
A funding institution should know the equipment values prior to accepting the discounting of the payment stream to make sure they do not advance over a comfortable margin. If the equipment values are not verified, a lot of errors may exist that put the lessor and the funder at risk. Over a certain dollar amount you should always inspect used equipment and take a picture of it for the files. I have seen cases where the vendor and the lessee were working together to arrange a loan on equipment that had no value because of condition and the vendor reimbursed the lessee the purchase price. Without a purchase order recovery is very difficult.
I know it seems like a lot of work to investigate both the equipment cost and the use, plus, dig very deep to properly describe the equipment, but as we old hands know it only takes one misstep, that could have been prevented by good procedures, to pay for it. Kit Menkin told me when he discovered the Allied Health Care Service fraud, he did it very quickly by realizing in a Google search the equipment was no longer being manufactured, perhaps becoming obsolete, as well as many of the dealers of the equipment had the used equipment for rent for under a $75.00 a month and then $100 purchase after 12 months, not the $5,000 on the invoice prepared for the funders.
It should be standard operating procedure to verify the actual value of the equipment to be leased.
Mr. Terry Winders, CLP, has been a teacher, consultant, expert witness for the leasing industry for thirty-five years and can be reached at leaseconsulting@msn.com or 502-649-0448
He invites your questions and queries.
Previous #102 Columns:
http://www.leasingnews.org/Conscious-Top%20Stories/Leasing_102/Index.htm

(This ad is a "trade" for the writing of this column. Opinions
contained in the column are those of Mr. Terry Winders, CLP)
[headlines]
--------------------------------------------------------------
Leasing Industry Help Wanted
Carlsbad, California

Vendor Account Manager
- Strong background w/emphasis application-only marketplace
- Commission Only and Results Oriented Sales Professional
- Relationships in place to provide immediate opportunities
- Vendor marketing and program development experience

Documentation/Funding Coordinator
Coordination of all documents with the Lessee and Vendor, Insurance, Vendors Invoices, Title Processing,
and Equipment Deliveries.

Experience with Vision and Salesforce.com -- big plus

email- resumes@ilslease.com



National Business Development Manager
with minimum seven years experience and
current book of business. Strategically located throughout
US in various targeted industries.
Click Here for more info.
Western Equipment Finance, a subsidiary of Western State Bank
established in 1901, solicits originations throughout the US and
provides funding solutions for a wide range of industries

Senior Accountant NYC
5 Year accounting, prefer bank or finance experience.
CPA preferred. Full description, please click here.
Please send resume to: financecompanyhr@gmail.com
www.easternfunding.com
A Commercial Finance Subsidiary of a publicly
held bank, growing rapidly, is successful and has
a dynamic, exciting culture.

For information on placing a help wanted ad, please click here:
http://www.leasingnews.org/Classified/Hwanted/Hwanted-post.htm

Please see our Job Wanted section for possible new employees.
Leasing News Help Wanted Ad Pricing
Help Wanted Web Ad New Programs
Classified Ad Section
(rotates chronological above headlines and
also appears in Classified Ad section.) *
21 days in a row:
$595 four lines (a space is a line)
($40 each additional line or space)
Design work is free. Logo is free as well as company description not to exceed the number of lines of the ad.
Also free: click to a click to a web site or a full description of the position.
Ads are placed in the "Help Wanted' section by category, alphabetical, with the ad with the most lines first in the group. They appear on the web site and in each news edition at the top in a rotation basis per issue.
* Help Wanted" ads appear in each issue on a chronological basis above the top headline as a courtesy. This position is not available as a paid position, but is generally on a rotation basis. At the same time, the ad continues in the classified help wanted section in the news edition and web site, so in effect appears twice.
Leasing News reserves the right to refuse advertising, particularly to a company that has appeared in the complaint bulletin board
The object is to insert the numbers in the boxes to satisfy only one condition: each row, column and 3x3 box must contain the digits 1 through 9 exactly once. What could be simpler?