"FinPac has lowered their best rates by 400 bps to 12%. While our focus is still in our second tier credit niche with appropriate pricing, we are trying to respond to our TPO's (third party originators) needs in that better rate segment. We believe that our historical knowledge and the experience we've gained over the past two years helps us properly identify and price for risk."
Paul J. Menzel, CLP
President & CEO

Contact: Terey Jennings, CLP
888-239-8338
www.finpac.com

Friday, July 30, 2010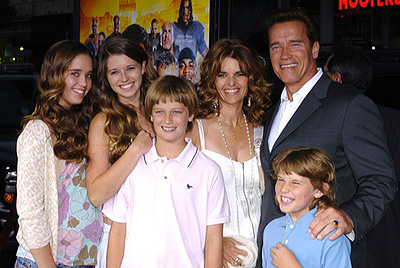 Actor/Businessman/California Governor Arnold Alois Schwarzenegger born July 30, 1947. Despite the media complaints, he has done a very good job in a terrible economy, and is married to Maria Shriver. They have four children.
160 of his best quotes: http://www.youtube.com/watch?v=pDxn0Xfqkgw (9:59 minutes)

Headlines---
Archive—July 30, 2001 –The List July-
(And you thought July, 2010 was bad!)
Classified Ads---Operations
Dwight Galloway: Last man to turn the lights out
by Kit Menkin
Cartoon---Loyalty
Pawnee Acknowledge Losses--But Remains Eager
US Capital Corp. Joins "Broker-Lessor" List
Classified Ads---Help Wanted
New Hires---Promotions
Beige Report--- così così
MicroFinancial Increase/Extension Bank Credit Facility
ATEL Capital "Islamic Leasing Fund"
Get Low/Despicable Me
The Ghost Writer/A Prophet/Vincere
Fernando F. Croce Move/DVD Reviews
Tacoma, Washington --Adopt-a-Dog
Client Looking For a Leasing Attorney
News Briefs---
1,200 homes evacuated in LA Co. as fire spreads
Mortgage Rates drop to new record low
Economists Expect Slower Growth in Second Half
Georgia Banker bitten by bad real estate bets
S.E.C. Charges Brothers with $550 Million Fraud
Surprise: Sales big SUVs surging faster than small cars
Ellen DeGeneres Leaving 'American Idol'
Ellison best-paid CEO in U.S. in past decade
You May have Missed---
California Nuts Brief---
Sports Briefs---
"Gimme that Wine"
This Day in American History
Baseball Poem
SuDoku
Daily Puzzle
GasBuddy
Weather, USA or specific area
Traffic Live----

######## surrounding the article denotes it is a "press release" and was not written by Leasing News nor information verified, but from the source noted. When an article is signed by the writer, it is considered a "by line." It reflects the opinion and research of the writer. It is considered "bias" as it is the writer's viewpoint.


[headlines]
--------------------------------------------------------------

Archive—July 30, 2001 –The List July-
(And you thought July, 2010 was bad!)

Heller (7/2001) Purchased by GE for $5.3 billion (see story in today's issue)
Orix (7/2001) Hires Donald Cox as Exec.VP/CFO—30 years exp. at BofA. Many predict he will be a "figure head" and the company will not be around in two to three years---history will tell if this is correct or not. (4/2001) Orix to "consolidate;" close offices, moving to Atlanta, Ga. (2/2001) Closes re-discount center, Steve Geller says "goodbye." Geller joins Leasing News Advisory Board, receives many accolades from readers (11/10) First Six Month Profits up 14% at Orix! ) 11/8 New President at Orix appointed. 10/2000) "long-term Outlook has been revised from Stable to Negative" Credit alliance that it has changed its name to ORIX Financial Services, 9/2000 Japanese Bank President Commits Suicide (Orix is a 14.7% shareholder in bank having problems), (8/2000 closes small ticket vendor division in Portland, Oregon, "Business as usual (in New Jersey and with brokers)," says Steve Geller)
CIT (7/2001) CIT to Let 150 Go, close Atlanta, Ga. ---Move to Tempe, Arizona or "Goodbye!" Weather today: 110 degrees / (5/2001) CIT Shareholders Approve Proposed Tyco-CIT Acquisition (3/2001) Tyco International Ltd. makes offer for about $9.2 billion in cash and stock in a deal that would allow the manufacturer to finance purchases of its wide array of products. Bermuda Hq., N.H. operation office. (2/2001) Closing Atlanta office and others, "freeze" on new broker business from this office (5/2001) Bruce Nelson, Tempe, Arizona seeking broker business. "We are an asset based lender and provide equipment financing in the following industries: Construction, Transportation, Logging, Material Handling, Corporate Aircraft, Mining, Energy, & Marine."
1Lease ( 7/2001) 1Lease exits broker application business to focus on vendor and "buying" lease portfolio's: will be at UAEL San Antonio Conference. (6/2001) Sean Wheeler announces he is leaving leasing to run three Wetpet stores.
Bay View Capital, San Mateo, CA (7/2001) reports a second quarter 2001 net loss of $95.4 million (5/2001) Jeff Allard, CLP, COO "... decided to exit the commercial leasing business and other business lines due to the strategic change in the company's direction as determined by the new management team." Parent company running out of money, a lot of good people let go.
Advanta Leasing (7/2001) Advanta Corp: 2nd quarter shows $4 million loss in leasing biz (1/2001 Advanta ceases leasing business announcement 1/2001 Chris Ciarrocchi says "goodbye" Mortgage Division sold, re-affirms Leasing Division still for sale, former prez now at eOriginals, others let go like Kaye Lee.) (9/2000) for sale. American Express/ SierraCities (7/2001) pretax write-down of $826 million that will pummel second-quarter profits. The company also unveiled plans to cut as many as 5,000 more jobs because of the weak economy. Rumors abound about leasing portfolio performance and major problems in the woodpile/going the way Rockford Industries went. (5/2001) New Name: " American Express Business Finance" (4/2001) Merger complete, Depping resigns as "gazelle" (3/31/2001) American Express completes purchase/merger (3/2001) Sierra Cities-Amex Merger Gets Green Light (2/2001) offer by American Express for $5.68 per share in cash. We predicted this last week, naming the company and floor price. American Express active in equipment leasing, likes what it sees, and Sierra Cities is the vehicle, not Advanta or others that it has viewed to purchase. (1/2001 VerticalNet Merger falls apart (1/16/01) Sells Off UK Assets, (7/2000_ 2nd quarter loss, see report http://www.leasingnews.org/articles.doc/newsletter3.htm
PinnLease (7/2001) Barbados Court Freezes PinnFund Exec's Assets (6/2001) Leasing News considers it a "not guilty" judgment against Tommy Larsen, but Larsen's lawyer basically agreed to comply with the temporary restraining order of March 23 and agreed that Mr. Larsen would give an accounting of any possible gains he received that rightfully belong to PinnFund. Since he gave in to everything the receiver wanted, he was not held in contempt. The records shows that being acquitted or not guilty was not what happened. The judge found he wasn't in contempt because, going forward, he agreed to cooperate fully. (6/2001) Judge Hands Down $109 M Default Judgment in PinnFund Scandal. Bounty Hunters Get the Nod to Go Get 'Em (4/2001) Judge continues freeze of assets. (4/2001) Founder of PinnFund skips bail, judge issues arrest warrant ( 4/2001) PinnFund out of money, closes all offices, including leasing, newspaper stories say "Millions of dollars are gone."3/2001) PinnLease USA to Fold 47 Nationwide Offices-- $100 Million Fraud, reads like a tabloid story, perhaps largest fraud in West Coast history.
Comdisco (7/2001) -Comdisco + Execs face bankruptcy, many left holding the the bag, assets for sale or sold, working on trying to get healthy by 2002, they say. (7/2001) change of executive officers (6/2001) reportedly considering bankruptcy (5/2001) Lays off 10% of staff, further cuts to be made (5/2001) Reports Second Quarter: $8 Million Loss, CEO Pontikes takes early retirement a few weeks before formal a announcement. Reports many losses to follow due to leases and loans with Dot Coms, among others.
BrokerWare, Inc., of Tampa, Florida (7/2001) acquired by Funder OnLine
SDI Capital, So. CA (7/2001) files BK, many investors caught holding the bag, reportedly the Daniels moving to Canada to open another business. Compass One decision Analysis Group incorporated 6/7/2001.(6/2001) reportedly gong to file BK, investors to lose $20 MM (6/2001) let's employees go, owing payroll, 401k, medical/health (5/2001) reported has assets up for sale (5/2000 closed to broker programs)
T&W, Washington (7/2001) T&W Mike Price charged with evading taxes on $3.2 million yacht (10/2000 filed Chapter 11. Creditors meeting on 12-4-00 Seattle. Case # 00-10868 US Bankruptcy Court Western District of Wash. 206-553-7545. Debtor Attorney-Marc Barreca 206-623-7580)
European American Bank (7/2001) made the announcement official, Romoff will be leaving the Company at the end of the summer. The company's leasing activities will be run by CitiCapital, with its Lease Lending Division headed by Dave Frankel at the head of the Leasing Lending Division. It is reported that within CitiCapital, Frank McCaughey will continue to head up the Vehicle Lease Financing unit. It is also reported that EAB's leasing subsidiaries in the U.S. will continue to originate equipment leasing and financing transactions for CitiCapital.
Textron Financial (7/2001) small ticket equipment financing functions will be moved to its Small Business Direct group that was acquired in early June and is based in LittleRock, Arkansas. As a result, Textron Financial will eliminate its Lake Oswego, OR and Providence, RI functions that previously handled small ticket equipment financing as support for these programs are migrated to the Small Business Direct operation over the next 30-60 days. The unofficial target date is August 1, 2001. Insider reports: ""Jim Merrilees of Colonial Pacific, Grayrock, Nations Credit fame, Randy Ernst, Denise Mann, and company have all departed TFC. Jim is on the payroll until the end of the year as he has a contract but I don't think he is working here anymore." (7/2001) reported to end broker business on August 1, 2001 (5/2001) Textron announces a new division to serve the capital requirements of independent, middle-market lenders. (4/2001) complaints Textron doing repeat business with leases submitted to Nations, but now being serviced by Textron (common in such situations. editor) (1/2001) complaints from brokers regarding getting information for NationsCredit and GrayRock Capital on FMV, payoffs, residuals from Textron who is servicing the portfolio (1/29/99) sold to Textron *** Textron does broker business." (formerly on list as Nations Credit, Business Leasing Group ).
Amresco Inc., (7/2001)which lends to small and mid-sized businesses, said Monday it has filed for bankruptcy and agreed to sell its assets for $309 million to investors including Goldman Sachs.

[headlines]
--------------------------------------------------------------

Classified Ads---Operations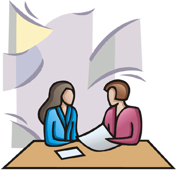 N. Phoenix, Arizona
Kathleen Gibbons-Erler. Eleven years experience in all office operations, including but not limited to lease processing. Excellent follow up skills. References on Linkedin.com.
kgibbons-erler@cox.net
Resume

Acton, MA
Strong experience in lease accounting, operations, & systems.
Implemented lease plus, Great Plains, networks.
Excellent financial reporting and analysis skills. Looking for new opportunity.
LinkedIn
alexanderzlenz@gmail.com| Resume
For a full listing of all "job wanted" ads, please go to:
http://www.leasingnews.org/Classified/Jwanted/Jwanted.htm

Other e-Mail Posting Sites:
http://www.leasingnews.org/Classified/Posting_sites.htm
[headlines]
--------------------------------------------------------------

Dwight Galloway: Last man to turn the lights out
by Kit Menkin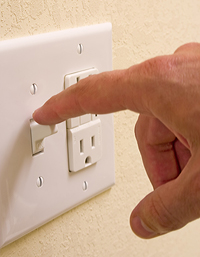 Dwight Galloway, head of LEAF Specialty Finance, Columbia, South Carolina has until July 31st to vacate the premise. In mid-June he said he turned over all the processing to LEAF Financial in Philadelphia, Pennsylvania and as of Friday it is he and an IT man left. Saturday, he will be the last to leave. He'll turn the lights out. He says he is still an employee of LEAF Financial and does what they pay him to do.

Dwight Galloway
(Photo: NetBank Financial Archive)
Dwight does admit a group of ex-employees, he says his team, his core former employees, have been working on a new funding source, but it would require not only the real estate space, but equipment, telephones, and would be at least a month to get up and going. It appears the investor may be a foreign entity, but final papers are apparently not complete, although Leasing News was told by two highly reliable sources that preliminary papers were signed on July 28th.
It is no secret that Dwight has been working on keeping his unit together since the beginning of the year; with LEAF Financial's blessing. He told Leasing News in a previous interview that LEAF Financial was kind to keep the servicing in Columbia, South Carolina so long. He'll be 60 in September, adding he has plenty of energy left. He was not available at press time for a comment, but hopefully will return a call on Friday, or Saturday, the last day at the Columbia office.
According to a biography in a United Association of Equipment Leasing magazine, after leaving the U.S. Army in 1978 (Special Forces, jumping out of airplanes,) Galloway worked for two years as a sales manager for an equipment vendor. During the 1980's, he began providing financing for start-up businesses, and buying/selling large ticket, tax-oriented operating leases before "graduating" to small-ticket leasing. He started Republic Leasing in 1988 as a subsidiary of Resources Bancshares after selling the small-ticket operation to that firm. He was one of the first to use securization with "broker only" transactions.
When the mortgage company was sold to NetBank, the operation became NetBank Business Finance, and when NetBank folded, one of the first hit in the subprime mortgage failures, the company was purchased by Resource America (NASDAQ-Rexi) and became LEAF Specialty-Finance, with the renting of 21,000 square feet to ultimately house 150 employees, and plan at the time to expand the third party origination division in 2008, right before the subprime mortgage and real estate burst.
Many leasing brokers remember the start of Republic Leasing of South Carolina with his partner Charles Randall and the days Galloway didn't want others to associated it with Republic Leasing of Southern California (Jim Raider/Mark McQuitty, who later sold the company to First Sierra and perhaps are better known regarding Operation Lease Fleece) Those days of the late Leo Portnoy, and when Vicki Hall and Melissa Horn started are remembered by many, as well as the companies that Galloway funded exclusively, such as the late Charlie Lester's LPI Financial and Bob Rodi's now Mount Pleasant Capital.
Galloway is highly thought of by many leasing association members as he is active (as an "individual," still belongs to the National Association of Equipment Brokers and National Equipment Finance Association; gets involved, makes friends, and anything he undertakes, gets accomplished. He is extremely well respected and liked in the equipment leasing industry. He was instrumental in the many of the membership and conference changes for new members at the then United Association of Equipment Leasing. One of the few in the industry who have been to our house in Saratoga (we had a membership committee meeting here.)


[headlines]
--------------------------------------------------------------

[headlines]
--------------------------------------------------------------

Pawnee Acknowledge Losses--But Remains Eager

Barry Shafran, President and CEO, Chesswood Income Fund ((TSX:CHW.UN) made several announcement in a press release, including completing "... a rights offering raising $5.28 million through the issuance on July 2, 2010, of 1,320,799 units at $4.00 per unit. The net proceeds from the offering will be used to support the growth of the Fund's Pawnee Leasing Corporation subsidiary ("Pawnee") and for general corporate purposes. The amount raised was the maximum offering size, and the offering was significantly over-subscribed.
Financial highlights were given(*), stating it was an excellent quarter: ""Our income before tax and the non-cash mark-to-market adjustment for swaps was up almost 70% over the first quarter of the year while portfolio delinquency at Pawnee continued to improve."
He was unavailable for a comment, but Gary H. Souverein, President, Pawnee Leasing Corporation, Fort Collins, Colorado responded: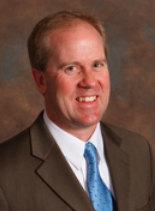 "Thanks for reaching out on how things are doing and as you can see from the press release Chesswood continues to be a very supportive influence on our business.
"We saw the cycle earlier than most and have been continuously adjusting our underwriting with tremendous focus on our collection activities. Those efforts over many, many months have been very worthwhile and we find ourselves today to be in a very good position to continue to support and expand our business with the broker community.
"We have expanded, especially, our 'B' credit underwriting this year with more competitive risk-based pricing that has been very well received.
"Please let your readers know that despite so many funding source departures, we're still here, eager and more capable than ever at supporting new business."
*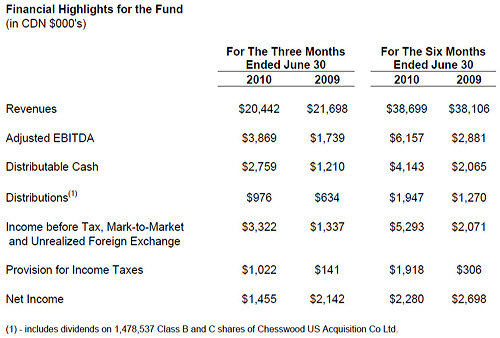 As a result of the strong increase in pre-tax earnings at Pawnee and the conversion of intercompany debt, as described in the Fund's prior period financial disclosure, the Fund's provision for income taxes is significantly higher than in 2009 and prior.
Non GAAP Measures

References to Adjusted EBITDA and Distributable Cash are not recognized measures under Canadian GAAP and do not have standard meanings under Canadian GAAP. Accordingly, these measures may not be comparable to similar measures presented by other issuers.
[headlines]
--------------------------------------------------------------

US Capital Corp. Joins "Broker-Lessor" List

A - City Business License | B- State License | C - Certified Leasing Professional | D - State(s) sales/use tax license |E - Named as "lessor" on 50% or more of lease contract signed. |
"US Capital knows how to get your transactions funded. We welcome brokers' app only, full financial and complex transactions from anywhere. US Capital's 15 payment options will help you close the lease. While specializing in the medical, technology, hospitality, manufacturing and laundry industries, US Capital has the resources to handle any type of equipment. US Capital's equipment leasing transactions include A,B,C and startups and range from $10,000 to $5 million for the commercial and municipal markets. In addition to all traditional lease products, US Capital offers franchise and acquisition financing, SBA programs and sales and lease back structures. Brokers are encouraged to call."

Full "Broker-Lessor" List:
http://www.leasingnews.org/Brokers/broker_Lessor.htm
(This ad is a "trade" for the writing of this column. Opinions
contained in the column are those of Mr. Terry Winders, CLP)

[headlines]
--------------------------------------------------------------

Leasing Industry Help Wanted

Looking for experienced vendor reps. across the country.
A book of business is a plus... Our value proposition
is unmatched in the industry.
contact: mscritchfield@homecoastcapital.com

Please see our Job Wanted section for possible new employees.

[headlines]
--------------------------------------------------------------

New Hires---Promotions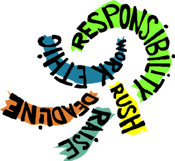 Michael Brigante was appointed vice president of Capital Markets for the eastern U.S. for ATEL Capital, San Francisco, California. He was Senior Vice President - Capital Markets/Equipment Finance CIT Group, Inc., Vice President - Intermediary Finance, GE Commercial Finance, Vice President Capital Markets/Regional Sales Manager, Key Equipment Finance; Senior Vice President Corporate Equipment Finance Fleet Capital; Syndications Manager, Pitney Bowes Credit Corporation. He attended Sacred Heart University. http://www.linkedin.com/pub/michael-brigante/7/b81/683

Stacy Conrad has been named Director of Sales, Microcorp, Atlanta, Georgia. She built the alternate channel program for Fusion, Inc. Prior she held sales management positions at Premiere Global Systems and Wireless USA.
Jeremey Hopkins joins World Telecom Group, Malibu, California, as Chief Financial Officer/Chief Information Officer. He has 12 years experience in technology management consulting, including five years with Bank of America. He received his MBA from Chicago Booth School of Business. He is a graduate of Pepperdine University, where he also was an adjunct professor of marketing in the undergraduate business division. http://www.linkedin.com/in/jeremyhopkins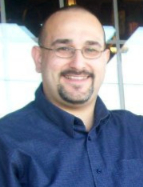 Stuart Jablonski was named Senior Credit Manager, LPI Healthcare Financial Services, Inc., Marietta, Georgia. He was hired from the Leasing News Classified Ad Credit listing.
Mr. Jablonski was most recently Credit Team Leader at Marlin Business Services Corp (MRLN). While at Marlin, Mr. Jablonski was a top performer within the Risk Department. "I was Instrumental in managing the Southeastern Division's portfolio of $272MM & maintained personal portfolio of $110MM." He was also, a member of the Managing Operating Committee (MOC) with a Communications initiative and lastly, was a member of the Commandants Club (2007-2009) recognizing top Credit Analysts and leadership in the Credit Department. With Mr. Jablonski's nine (9) plus years of experience, he will play a vital role in developing and expanding LPI Healthcare's credit department to help meet the growing needs of our customers. Mr. Jablonski graduated from Georgia State University with a BA in History and is married with three children.
Dan Kerr joins One Place Capital, Des Moines, Iowa, a division of Bank Midwest, an employee-owned bank, as Business Development Manager. He has 17 years experience in equipment financing with the last two at TCF Equipment Finance. For the last ten years, he has specialized in creating and managing customized financing programs for healthcare equipment manufacturers that allow them to market their products using customized financing tools.
[headlines]
--------------------------------------------------------------

Beige Report--- così così

Among those Districts reporting improvements in economic activity, a number of them noted that the increases were modest, and two Districts, Atlanta and Chicago, said that the pace of economic activity had slowed recently.
Overall loan demand was reported as soft or weak in Cleveland, Atlanta, and Dallas, while total outstanding loan volume decreased in recent months in St. Louis but was steady in Philadelphia and San Francisco. Demand for commercial loans was flat to increasing in the Philadelphia, Cleveland, Richmond, Chicago, and Kansas City Districts; in contrast, St. Louis reported a decrease in commercial loans outstanding, while New York, Atlanta, and San Francisco reported restrained or decreasing demand in this lending category.
Most Districts reporting on credit standards continued to note that lending standards remain restrictive. New York reported tighter credit standards for all categories except consumer loans, while Kansas City reported tighter commercial lending standards. Reports on credit quality were mixed in Cleveland and Kansas City, while quality was stable in San Francisco. Credit quality improved slightly in Philadelphia, Richmond, and Chicago. In the Dallas District, nonperforming loans have stabilized and are not expected to worsen. Meanwhile, Philadelphia, Cleveland, and Richmond continued to report delinquencies above historic norms. Delinquency rates in the New York District decreased for consumer loans but experienced little or no change in other categories.

Boston
www.federalreserve.gov/FOMC/BeigeBook/2010/20100728/1.htm
New York
www.federalreserve.gov/FOMC/BeigeBook/2010/20100728/2.htm
Philadelphia
www.federalreserve.gov/FOMC/BeigeBook/2010/20100728/3.htm
Cleveland
www.federalreserve.gov/FOMC/BeigeBook/2010/20100728/4htm
Richmond
www.federalreserve.gov/FOMC/BeigeBook/2010/20100728/5.htm
Atlanta
www.federalreserve.gov/FOMC/BeigeBook/2010/20100728/6.htm
Chicago
www.federalreserve.gov/FOMC/BeigeBook/2010/20100728/7.htm
St. Louis
www.federalreserve.gov/FOMC/BeigeBook/2010/20100728/8.htm
Minneapolis
www.federalreserve.gov/FOMC/BeigeBook/2010/20100728/9.htm
Kansas City
www.federalreserve.gov/FOMC/BeigeBook/2010/20100728/10.htm
Dallas
www.federalreserve.gov/FOMC/BeigeBook/2010/20100728/11.htm
San Francisco
www.federalreserve.gov/FOMC/BeigeBook/2010/20100728/12.htm
Full report:
www.federalreserve.gov/FOMC/BeigeBook/2010/20100728/FullReport.htm
(This is a free "ad" for our good friends the Bateman's,
proprietors of Thunder Mountain Kona coffee)
[headlines]
--------------------------------------------------------------

### Press Release ############################
MicroFinancial Incorporated Announces an Increase
and Extension of its Bank Credit Facility

WOBURN, Mass., -- MicroFinancial Incorporated (NASDAQ-MFI) a financial intermediary specializing in vendor-based leasing and finance programs for micro-ticket transactions, announced that its operating subsidiary, TimePayment Corp., has increased its revolving credit facility from $85 to $100 million and has extended the term for an additional three years.
The loan agreement allows the Company to borrow up to $100 million against eligible lease receivables subject to a borrowing base calculation. In addition, the company was also able to obtain more favorable terms under the revised credit facility.
Richard Latour, President and Chief Executive Officer said, "Our ability to increase our line of credit in this challenging economic environment demonstrates the solid relationships we have developed with our financing partners and a continued confidence in our Company."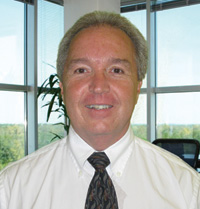 Richard Latour, President and CEO of Microfinancial

We are pleased to have increased our credit facility under more favorable terms and conditions which, when combined with our strong cash flow from operations, will allow us to continue to provide our customers with the financial services they need to grow their business."
For the six months ended June 30, 2010, net income increased by 17.6% to $1.9 million versus net income of $1.6 million for the same period last year. Net income per diluted share year to date was $0.13 based on 14,432,535 shares versus $0.11 based on 14,214,308 for the same period in 2009.
Year to date revenues for the six months ended June 30, 2010 increased 13.4% to $24.9 million compared to $22.0 million during the same period in 2009. Revenue from leases was $16.6 million, up $2.7 million from the same period last year and rental income was $3.9 million, down $0.5 million from June 30, 2009. Other revenue components contributed $4.4 million year to date, up $0.6 million from the same period last year. New contract originations year to date were $39.1 million versus $36.7 million through the same period last year.
Total operating expenses for the six months ended June 30, 2010 increased 12.9% to $21.9 million versus $19.4 million for the same period last year. Selling, general and administrative expenses decreased by 3.6% or $0.3 million to $6.8 million primarily due to reductions in marketing, legal, and collection related expenses. The provision for credit losses increased to $12.5 million for the six months ended June 30, 2010, as compared to $10.4 million for the same period last year. Year to date net charge-offs increased to $12.9 million as compared to $8.7 million for the same period last year. Interest expense increased to $1.7 million as a result of increased borrowings under our revolving line of credit. Year to date cash from customers increased by 24.9% or $9.0 million to $44.9 million as compared to $36.0 million for the same period last year.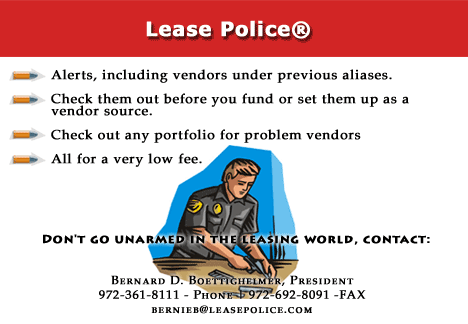 ((Please Click on Bulletin Board to learn more information))
(Leasing News provides this ad "gratis" as a means
to help support the growth of Lease Police)
[headlines]
--------------------------------------------------------------

#### Press Release #############################
ATEL Capital "Islamic Leasing Fund"

ATEL Capital Group Announces First Global Shariah Compliant Equipment Leasing Fund

"Islamic banking refers to a system of banking or banking activity that is consistent with the principles of Islamic law (Sharia) and its practical application through the development of Islamic economics. Sharia prohibits the payment or acceptance of interest fees for the lending and accepting of money respectively, (Riba, usury) for specific terms, as well as investing in businesses that provide goods or services considered contrary to its principles (Haraam, forbidden). While these principles were used as the basis for a flourishing economy in earlier times, it is only in the late 20th century that a number of Islamic banks were formed to apply these principles to private or semi-private commercial institutions within the Muslim community." www.wikipedia.com
San Francisco, CA - ATEL Capital Group announced today, the successful initial closing of its new $250mm Shariah compliant leasing fund.
The fund consists of investors from Asia, the Middle East and North Africa and has begun acquiring low technology equipment leased to Investment Grade Fortune 1000 companies. ATEL's program is the first Shariah compliant fund marketed to institutional and high net worth Islamic investors with such a global perspective.
Dean Cash, President and CEO said, "We are very pleased to have broken new ground with this Shariah compliant leasing program. ATEL's ingenuity and dynamic spirit of entrepreneurship continues to propel us to search out this and other growth opportunities that allow us to build on the core strengths that have contributed to our success since 1977. The market acceptance of this fund is a testament to our high credit standards and the continued profitability of our investment programs despite the current challenging economic environment. "
ATEL has over fifteen years of experience providing leases to both Shariah compliant and conventional investors in the region thru relationships with major Middle East banks. Many Shariah compliant investments offer the potential for high returns with significant risk (private equity, real estate) or provide very low returns with low risk. There are very few investments available to Shariah compliant investors with low risk and a mid-range return. In an effort to provide an efficient frontier for Shariah compliant investors ATEL has used its unique experience to offer an investment program that features low risk with a mid-range return. To assure compliance with Shariah Law the fund has established an internationally acclaimed board of Shariah scholars from across the Islamic world.
ATEL Capital Group is an international financial services company that offers its clients a wide array of financial solutions including equipment leasing, asset-based lending, venture finance, lease administration and asset management. ATEL sponsors a popular series of public SEC registered equipment leasing programs as well as private growth capital funds for individual investors. Since 1986 these funds have attracted over 46,000 investors. ATEL also originates and manages similar programs for institutional investors. Additional information about ATEL Capital Group can be found on the Company's web site at www.atel.com
#### Press Release #############################
[headlines]
--------------------------------------------------------------

Fernando's View
By Fernando F. Croce

A sturdy drama ("Get Low") and a delightful animated feature ("Despicable Me") stand out amid new theater releases, while DVD watchers can help themselves to three of the year's best movies.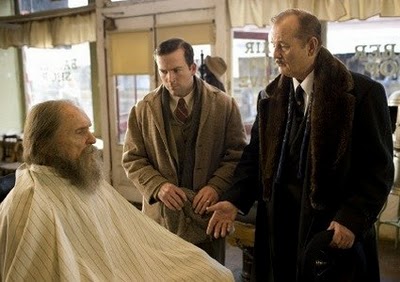 Get Low (Sony Pictures Classics): This year's race for Best Actor Oscar gets off to an early start with Robert Duvall's rich performance in this flavorful, critically acclaimed drama. Duvall plays Felix Bush, a cantankerous recluse who lives in the Tennessee woods and has, to put it mildly, quirky impulses. In his latest and maybe last bit of eccentricity, he decides to have his funeral while he's still alive so that he can hear what his friends thought of him. It's a scheme worthy of Mark Twain, and he sets out to pull it together with the help of his young sidekick (Lucas Black) and the local mortician (Bill Murray). Director Aaron Schneider combines surprising humor with a strong sense of people and land, and the exceptional cast includes Sissy Spacek and Bill Cobbs.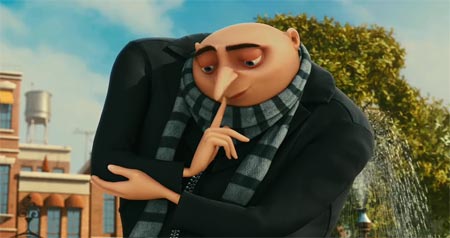 Despicable Me (Universal Pictures): Though Pixar may hold the summer's supreme animation slot with "Toy Story 3," Universal isn't lagging too far behind with this splashy kids' entertainment. The despicable one of the title is a criminal mastermind named Gru (voiced by Steve Carell), a cheerful villain who takes great pleasure in all things wicked. His latest plan for world-domination is under way, but there's just one little problem: The three little orphans he was using as pawns have gradually grown on him, and Gru finds himself turning into a frazzled dad. Filled with delightful vocal performances (the cast also includes Julie Andrews and Russell Brand) and energetic, Looney Tunes-level jokes, the movie should be a treat for young viewers and parents alike.
Netflix tip: One of American cinema's living legends, Robert Duvall holds several decades of brilliant performances. The release of "Get Low" provides a good chance to hit Netflix and revisit some of his greatest roles. There are "The Godfather" movies and "Apocalypse Now," of course, along with his award-winning acting in "Tender Mercies." But also take time to track down such lesser-known but valuable films as "Tomorrow" (1972), "The Great Santini" (1979) and, in what may be his finest performance, "The Apostle" (1997).
New on DVD: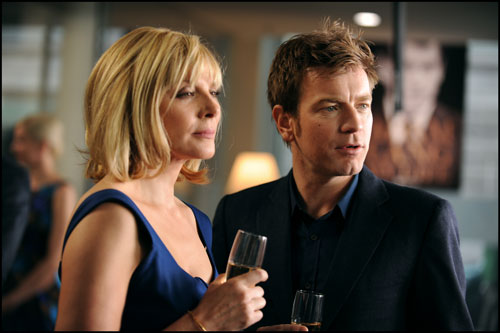 The Ghost Writer (Summit Entertainment): Roman Polanski ("Rosemary's Baby," "Chinatown") delivers another modern classic in this alternately chilling and blackly comic tale. The story follows a talented writer (Ewan McGregor) who is hired to ghost write the memoirs of a controversial British prime minister (Pierce Brosnan) after the mysterious death of the previous biographer. Surrounded by lawyers, servants and protesters, he moves into politician's private beach manor to work on the book and instead starts his own private investigation while unwisely getting involved with his subject's wife (Olivia Williams). Polanski is a master at creating a mood of sardonic unease, and he's in fine form here with a splendid cast that also includes Kim Cattrall, Tom Wilkinson and Eli Wallach. A witty and elegantly unsettling film.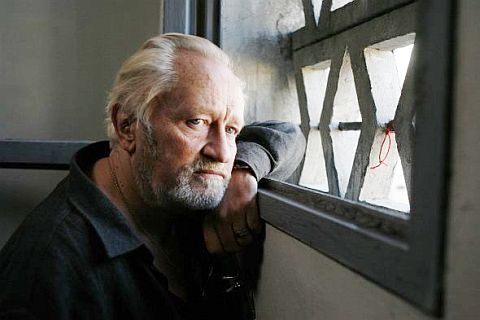 A Prophet (Sony): An engrossing crime-drama that's been nominated for the Best Foreign Language Picture Oscar, Jacques Audiard's epic is an intense ride. Taking place mostly in a French prison, it follows 19-year-old Malik (an arresting performance by Tahar Rahim), a naïve Arab youth who finds himself at the mercy of the other inmates. It takes no time for his vulnerability to give way to rough ambition under the tutelage of an older, paternal crime lord (Niels Arestrup), who takes Malik under his wing and demands that he proves his worth in a series of increasingly harrowing tests. Long, severe and violent, the movie is notable for Audiard's cinematic passion, impeccably naturalistic performances by Rahim and Arestrup, and brutal insights into the world behind bars. With subtitles.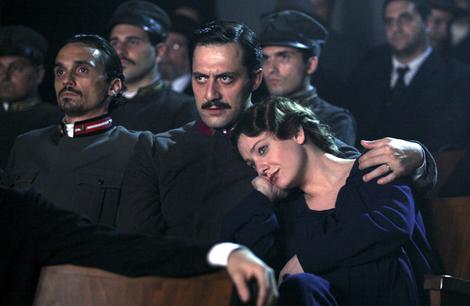 Vincere (MPI): The private life of a controversial historical figure is rivetingly laid out in this one-of-a-kind film from Italian veteran Marco Bellocchio. It tells the mostly unknown story of Ida Dalser (Giovanna Mezzogiorno), a young woman who, fascinated by the young Benito Mussolini (Filippo Timi), married the future dictator during the First World War. Their marriage hits a bump when Mussolini disappears for years, only to surface later with a new political career and a new wife. But will Ida allow herself to be written out of history without a fight? Using an operatic style to bring together history and dramatic speculation, past and present, music and movies, the film is an invigorating feast for serious theatergoers. With subtitles.
[headlines]
--------------------------------------------------------------

Tacoma, Washington--Adopt-a-Dog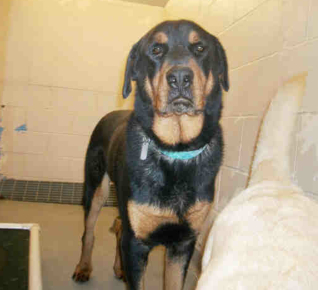 TAZ - ID#A437044
"My name is TAZ.
I am a neutered male, black and tan Rottweiler.
The shelter staff thinks I am about 6 years old.
I have been at the shelter since Jun 26, 2010."

Humane Society Tacoma & Pierce Counties
2608 Center Street
Tacoma, WA 98409
(253) 383-2733
Search Program:
http://thehumanesociety.org/pet_seekers_adoptable.php
Adopt-a-Pet by Leasing Co. State/City
http://www.leasingnews.org/Conscious-Top%20Stories/Adopt_Pet.htm

Adopt a Pet
http://www.adoptapet.com/
Client Looking For A Leasing Attorney
Birmingham, Alabama
The lawyers of Marks & Weinberg, P.C. have over 30 years experience in dealing with virtually every type of equipment financing and are recognized throughout the industry for prompt, practical solutions and exemplary service. They offer cost-conscious, effective lease enforcement and good counsel.
Email: Barry@leaselawyer.com
Website: www.leaselawyers.com
California, National: city: Riverside
Ellen Stern - get results, reasonable pricing; numerous industry contacts, nearly 30 yrs exp.in SoCal, 20 yrs equip.: CFL license specialist, documentation, work-outs, litigated collections, recoveries; deal-maker.
Email: leaselaw@msn.com


Kenneth C. Greene
California & Nevada
Hamrick & Evans, LLP, Universal City , LA; San Francisco Bay
Area, No.Calif. & Nevada. Call for free consultation (828)763-5292 or (415) 806-2254,
kgreene@hamricklaw.com

Connecticut, Southern New England:
EVANS, FELDMAN & BOYER, LLC Collections, litigation, documentation, portfolio sales and financing, bankruptcy. We represent many of the national and local leasing companies doing business in this state. Past chairman EAEL legal committee. Competitive rates.
email: rcfeldman@snet.net
Los Angeles, Southern CA
Seasoned attorney representing secured creditors in auto finance and truck/equipment lease industry. Bankruptcy and State Court litigation. Vincent V. Frounjian (818) 990-0605 or email: vvf@pacbell.net.

Encino, California: Statewide "ELFA"
Hemar, Rousso & Heald, LLP 30 yr excellent reputation Lessor representation commercial litigation, debt collection, and bankruptcy.
Call Stephen E. Jenkins Esq (818) 501-3800

Los Angeles, Statewide: CA. "ELFA" Aggressive creditors rights law firm specializing in equipment leasing handling collection matters on a contingency, fixed fee or hourly cbasis. email:RGarwacki@prodigy.net


Los Angeles -statewide: CA "ELFA"
Practice limited to collections, bankruptcy and problem accounts resolution. Decades of experience. 10-lawyer firm dedicated to serving you. Call Ronald Cohn, Esq. (818)591-2121 or email. Email: rrcohn@aol.com

Long Beach, CA
Wagner & Zielinski, successfully representing lessees/ lessors. Not a member of any leasing organization, therefore not beholden to special interests. Richard Wagner
(562) 216-2952 www.wzlawyers.com

Long Beach CA.
Paul Bent -- 30 years experience in all forms of equipment leasing, secured lending, and asset based transactions, from analysis and deal structuring to contract negotiations to closing to private dispute resolution. (562) 426-1000
www.paulbent.com

Law Firm - Service, Dallas, TX. "ELFA"
Mayer regularly practices in leasing, secured financing, project development and finance and corporate finance.
email: dmayer@pattonboggs.com
Website: www.pattonboggs.com

National: Coston & Rademacher: Business attorneys serving the lease-finance industry since 1980. Transactional, documentation, corporate/finance, workouts, litigation, bankruptcy, portfolio management. Chicago-based national practice. Jim Coston, CLP (Members: ELFA, NEFA).
email: Jcoston@costonlaw.com
Website:www.costonlaw.com

St. Louis County , MO. - statewide:
Schultz & Associates LLP., collections, negotiation, and litigation. Also register and pursue recovery on foreign judgments. Contingency and reasonable hourly rates.
Ronald J. Eisenberg, Esq. (636) 537-4645 x108
reisenberg@sl-lawyers.com
www.sl-lawyers.com
NJ,De,Pa: Specializing in leased equipment/secured transactions. Collections, replevins/workouts reasonable rates. Sergio Scuteri/Capehart & Scratchard, PA sscuteri@capehart.com / www.capehart.com
Thousand Oaks, California:
Statewide coverage Spiwak & Iezza, LLP 20+ years experience,Representing Lessors banks in both State/ Federal Courts/ all aspects of commercial leasing litigation.
Nick Iezza 805-777-1175
niezza@spiwakandiezza.com
Westport, CT: We represent finance companies, banks, lessors, etc., in replevins/seizures, collections and bankruptcy matters in Connecticut and New York. Flat fee, contingency and hourly rates.
Email: rchinitz@replevinlawyer.com
[headlines]
---------------------------------------------------------------



News Briefs ---


1,200 homes evacuated in LA Co. as fire spreads
http://www.pressdemocrat.com/article/20100730/APA/1007300503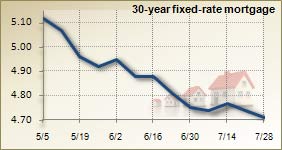 Mortgage Rates drop to new record low
http://www.bankrate.com/finance/mortgages/mortgage-rates-hit-new-low.aspx
Economists Expect Slower Growth in Second Half
http://www.nytimes.com/2010/07/30/business/economy/30econ.html?_r=1&ref=business
Georgia Banker bitten by bad real estate bets
http://www.ajc.com/business/banker-bitten-by-bad-581393.html
S.E.C. Charges Brothers with $550 Million Fraud
http://www.nytimes.com/2010/07/30/business/30sec.html?ref=business
Surprise: Sales of big SUVs surging faster than small cars
http://www.usatoday.com/money/autos/2010-07-30-suvs30_CV_N.htm

Ellen DeGeneres Announces She Is Leaving 'American Idol'
http://tv.yahoo.com/news/article/tv.accesshollywood.com/tv.accesshollywood.com-breaking-news-ellen-degeneres-announces-she-leaving-american-idol
Ellison best-paid CEO in U.S. in past decade
http://www.pressdemocrat.com/article/20100729/BUSINESS/7291036/1036?Title=Ellison-best-paid-CEO-in-U-S-in-past-decade


You May have Missed---
What businesses can learn from the Grateful Dead
http://www.boston.com/business/gallery/gratefuldeadlessons/

Sports Briefs----

Money management a difficult lesson for NFL's rookie class
http://www.usatoday.com/sports/football/nfl/2010-07-29-nfl-rookies-money-bankruptcy_N.htm


California Nuts Briefs---

League of California Cities pushes for public disclosure of salaries
http://www.sacbee.com/2010/07/29/2923788/league-of-california-cities-pushes.html
Schwarzenegger to Calif. cities: post salaries
http://www.sacbee.com/2010/07/29/2923769/schwarzenegger-to-calif-cities.html
California school boards group exec retires amid credit-card, pay revelations
http://www.sacbee.com/2010/07/24/2911781/csba-chief-retires.html?storylink=lingospot_related_articles
Ohio Vintage Wine Festival Friday, Aug. 6, and Saturday, Aug.
http://www.crainscleveland.com/article/20100729/ARTS/100729805/1157/newsletter61
Sauvignon blanc: A keeper for Napa Valley
http://www.sthelenastar.com/articles/2010/07/29/business/local/doc4c50d6eed5075529601623.txt
Statewide honors for Fresno winemaker
http://abclocal.go.com/kfsn/story?section=news/ag_watch&id=7578990
New Shuttle System Based Around Illinois Wineries
http://www.wsiltv.com/p/news_details.php?newsID=10720&type=top
Free Mobile Wine Program
http://leasingnews.org/archives/Feb2010/2_26.htm#mobile
Wine Prices by vintage
http://www.winezap.com
http://www.wine-searcher.com/
US/International Wine Events
http://www.localwineevents.com/
Winery Atlas
http://www.carterhouse.com/atlas/\
Leasing News Wine & Spirits Page
http://two.leasingnews.org/Recommendations/wnensprts.htm

[headlines]
----------------------------------------------------------------
This Day in American History
1619 - The first representative assembly in America the House of Burgesses, became the first legislative assembly in America when it convened at Jamestown, Va. Composed of the governor and 21 other members, 17 of whom were elected by the land-owning males, this body enacted laws for the colony. Among these would be rules regulating the militia, from its arming and training to who could serve. For instance slaves and indentured servants were forbidden to bear arms but "free negroes" were expected to serve and, like their white counterparts, even furnish their own weapons.
1729 - The city of Baltimore was founded.
1733--- Society of Freemasons opens first American lodge in Boston
http://www.glmasons-mass.org/
1839 - Slave rebels took over the slave ship Amistad
1851- Gail Borden of Norwich , NY , obtained a patent on a "preparation of portable soup bread." He called it a "meat biscuit" as he baked flat, brittle cakes from concentrated meat extract combined with vegetable flour or meal. To make soup, the consumer added hot water and seasoning to the biscuit. He developed this in Texas , moved to New York and obtained a patent. It was a failure. He then tried his hand a producing condensed milk, and his company floundered, with two plants in Connecticut going broke. At the outbreak of the Civil War, where condensed milk was needed in great supply, he found success, and is recognized today as the founder of the Borden Company. After the Civil War, he moved back to Texas and founded the City of Borden , Borden County , Texas . http://www.foodreference.com/html/whoswho_8.html http://www.famoustexans.com/GailBorden.htm
http://www.norfacad.pvt.k12.va.us/project2000/bordeng/index.htm
http://www.southeastmuseum.org/SE_Tour99/SE_Tour/html/borden_s_milk.htm
1863- Industrialist Henry Ford, whose assembly-line method of automobile production revolutionized the industry, was born at Wayne County, MI, on the family farm. His Model T made up half of the world's output of cars during its years of production. Ford built racing cars until, in 1903, he and his partners formed the Ford Motor Company. In 1908 the company presented the Model T, which was produced until 1927, and in 1913 Ford introduced the assembly line and mass production. This innovation reduced the time it took to build each car from 12-1/2 hours to only 1-1/2. This enabled Ford to sell cars for $500, making automobile ownership a possibility for an unprecedented percentage to the population. He is also remembered for introducing a $5-a-day wage for automotive workers and for his statement: "History is bunk." He lowered the workday to eight hours, gave paid vacation, and benefits; way ahead of his time. Died Apr 7,1947 at age 63 at Dearborn, Ml, where his manufacturing complex was located.
http://memory.loc.gov/ammem/today/jul30.html
1863 - Pres. Lincoln issued his "eye-for-eye" order to shoot a rebel prisoner for every black prisoner shot.
1863 - The Shoshone chief Pocatello signs the Treaty of Box Elder, bringing peace to the emigrant trails of southern Idaho and northern Utah.
1864- Petersburg Campaign- http://www.civilwar.com/va28.htm
Grant's writings on Petersburg and the Crater: " The effort was a stupendous failure. It cost us about four thousand men, mostly, however, captured; and all due to inefficiency on the part of the corps commander [Burnside] and the incompetence of the division commander [Ledlie] who was sent to lead the assault." http://saints.css.edu/mkelsey/Crater.html Battle of the Crater. With the desperate situation in the crater, the racism of white Union soldiers became blatant. Knowing that the Confederates would give no quarter to black troops if taken prisoner, white soldiers feared that they would suffer the same if caught with black soldiers. They thus began to bayonet their own comrades in arms. By 2 PM, Confederate forces, who had been told that the black troops holding the crater had fought with the battle cry, "No quarter for rebels!" began their final assault on the crater. Many black soldiers who tried to surrender were killed by the Confederates. Union officers, in fear of "rebel vengeance," ripped off their unit insignias. Out of the 180 black prisoners taken, only seven survived the prison camps. The numbers are staggering. Union casualties totaled 3,475. Of the 4500 blacks that fought, 1327 were killed or wounded. More casualties came from the black division than from any of the white divisions, even though the white divisions had been fighting for an hour and a half prior to the entry of the colored troops
http://home.nycap.rr.com/civilwar/usctblakely.htm
1890-Birthday of Charles Dillon " Casey" Stengel, Baseball Hall of Fame outfielder and manager born at Kansas City , MO. Stengel played the outfield for several teams and earned a reputation for goofiness. He carried this over into his career as a manager, but his success with the New York Yankees ( ten pennants and even World Series titles in 12 years ) made him one of the game's enduring starts. Inducted into the Hall of Fame in 1966. died at Glendale , CA , September, 29, 1975.
1903-Birthday of alto player Hilton Jefferson, born Danbury , CT. http://www.harlem.org/oldsite/people/jefferson.html http://shopping.yahoo.com/shop?d=product&id=1927072751&clink=dmmu.artist&a=b
1903-Birthday of guitarist/songwriter George "Buddy" Guy, Lettsworth , LA
http://www.blueflamecafe.com/index.html
http://shopping.yahoo.com/shop?d=product&id=1927000294&clink=dmmu.artist&a=b
1909 - US Army accepts delivery of first military airplane.
1928-Birthday of drummer Vernal Fournier, New Orleans , LA. Died November 4,2000. http://www.drummerworld.com/drummers5/Vernel_Fournier.html http://www.drumplace.com/BB007.html
1932 - The Olympic Games opened in Los Angeles , CA . The Games would revisit Los Angeles -- and the same venues of the Los Angeles Coliseum, the Rose Bowl, -- in 1984. (lower half of: http://memory.loc.gov/ammem/today/jul30.html )
1933- Birthday of actor-singer Edd Byrnes, famous for his 1959 duet with Connie Stevens, "Kookie, Kookie, Lend Me Your Comb," born in New York . Byrnes and Stevens both starred in the hit TV series "77 Sunset Strip." "Kookie" was the name of the character Byrnes played. (My father Lawrence Menkin was story editor, plus wrote several of the episodes).
http://www.hollywood.com/celebs/detail/celeb/199456
http://biography.com/cgi-bin/frameit.cgi?p=http%3A//biography.com/magazine/biomag/ebyrnes.html http://www.tvtome.com/tvtome/servlet/PersonDetail/personid-13798
1937-Birthday of sax player James Spaulding, Indianapolis , IN.
http://shopping.yahoo.com/shop?d=product&id=1927006436&clink=dmmu.artist&a=b
1937 - The American Federation of Radio Artists (AFRA) was organized. It was part of the American Federation of Labor. The union was for all radio performers except musicians. The union later became The American Federation of Television and Radio Artists (AFTRA) to include TV performers.
1941-Birthday of singer/songwriter Paul Anka , Ontario , Canada . He began his career as a teen idol in the late 1950's, but unlike most teen idols he wrote a lot of his own material. "Diana," his first single for ABC-Paramount in 1957, became one of the most successful records in pop music history, hitting number one on the Billboard chart and selling more than five-million copies. Anka's audience at the time consisted mainly of screaming teenage girls, and he was as popular in Europe as in North America . His other hits included "Lonely Boy," "Puppy Love" and "Put Your Head on My Shoulder." When Anka's recording career waned with the coming of the Beatles, he turned to songwriting. Among his many credits are "My Way" for Frank Sinatra, "She's a Lady" for Tom Jones and the theme for Johnny Carson's "Tonight Show." Anka's popularity as a singer rose again at the beginning of the 1970's. His controversial duet with Odia Coates, "You're Having My Baby," went to number one in 1974. http://www.paulanka.com/
1942 - Frank Sinatra recorded the last of 90 recordings with the Tommy Dorsey Orchestra on Victor Records. His last side was "There are Such Things", which became number one in January of 1943. Sinatra moved on to Columbia Records (1943-1952) as a solo singing sensation.
1942-Benny Goodman Band records Mel Powell's " Mission to Moscow .
1942- German SS kills 25,000 Jews in Minsk , Belorussia
http://motlc.wiesenthal.com/text/x15/xr1561.html
1942 - The WAVES were created by legislation signed by U.S. President Franklin D. Roosevelt. The members of the Women's Auxiliary Voluntary Emergency Service were a part of the U.S. Navy.
1945—July 30, David Sanborn, Tampa , FL. http://www.allmusic.com/cg/amg.dll?p=amg&sql=B8q3tk65x9kra
http://www.amazon.com/exec/obidos/external-search/103-23589206763062?tag=drjohnholleman&keyword=david+sanborn&mode=music
1945- Duke Ellington records his son Mercer's " Things Ain't What They Used to Be."
1947---Top Hits
Peg o' My Heart - The Harmonicats
I Wonder, I Wonder, I Wonder - Eddy Howard
Chi-Baba, Chi-Baba - Perry Como
Smoke! Smoke! Smoke! (That Cigarette) - Tex Williams
1949 - The state record for Connecticut was established when the town of Greenville registered an afternoon high of 102 degrees.
1953-Although books bound in soft covers were first introduced in 1841 at Leipzig , Germany , by Christian Bernhard Tauchnitz, the modern paperback revolution dates to the publication of the first Penguin paperback by Sir Allen Lane at London in 1935. Penguin Number 1 was "Ariel, a life of Shelley" by Andre Maurois.
1954- Elvis Presley made his professional debut at Overton Park in Memphis , as the opening act for Slim Whitman. Elvis's recording of "That's All Right," made several weeks earlier, was on its way to becoming a hit in the Memphis Area.
1955—Top Hits
Rock Around the Clock - Bill Haley & His Comets
Hard to Get - Giselle Mackenzie
Sweet and Gentle - Alan Dale
I Don't Care - Webb Pierce
1963-Birthday of Christopher Paul "Chris" Mullin, basketball player, born New York , NY .
1956 - Singer Brenda Lee recorded her first hit for Decca Records. "Jambalaya" and "Bigelow 6-500" started a new career for the petite 11-year-old from Lithonia , GA (near Atlanta ). Brenda Mae Tarpley (Brenda Lee) had been singing professionally since age six. She recorded 29 hit songs in the 1960s and became a successful country singer in 1971. Brenda Lee had a pair of number one tunes with "I'm Sorry" and "I Want to be Wanted". She recorded a dozen hits that made it to the top 10.
1956 - The phrase "In God We Trust" was adopted as the U.S. national motto.
1959 - Willie McCovey stepped to the plate for the first time in his major-league baseball career. McCovey of the San Francisco Giants batted 4-for-4 in his debut against Robin Roberts of the Philadelphia Phillies. He hit two singles and two triples, driving in two runs. It was the start of an all-star career that landed McCovey in baseball's Hall of Fame in Cooperstown , NY .
1963--_Top Hits
Surf City - Jan & Dean
So Much in Love - The Tymes
Fingertips - Pt 2 - Little Stevie Wonder
Ring of Fire - Johnny Cash
1965 - The temperature at Portland, OR, reached 107 degrees to equal their all-time record high.
1965- the health insurance plan was enacted by Congress as part of the federal Social Security system, to help pay the cost of medical care for people aged 65 and over. Payments are made from a fund made up of mandato9ry contributions from employers, employees, and the self-employed as well as contributions from the general revenue of the federal government. The first payments were made on July 1, 1966. The first payments for skilled nursing facilities, made under the extended care benefit provision of the statute, were made on January 2, 1967. The first Medicare identification cards were presented to former President Harry S. Truman and his wife, Bess Wallace Truman, by President Lyndon Baines Johnson at the Truman Library, Independence, MO, on January 20, 1966.
1967 -Race riot in Milwaukee (4 killed)
http://www.uwm.edu/Dept/Library/arch/curguide/HMtextr.html
1968 - Ron Hansen of the Washington Senators made the first unassisted triple play in the major leagues in 41 years. The shortstop speared a line drive by Joe Azcue, doubled up the runner at second by stepping on the bag and then tagged out the runner who was moving in from first base. The Senators still lost the game to Cleveland by a
score of 10-1.
1969- Braves' catcher Bob Tillman hits three consecutive home runs.
1971---Top Hits
Indian Reservation - Raiders
You've Got a Friend - James Taylor
Mr. Big Stuff - Jean Knight
I'm Just Me - Charley Pride
1974-Three articles of impeachment were voted against President Richard Nixon by the House Judiciary Committee: for blocking the investigation of the Watergate affair, for abuse of presidential powers, and for hindering the impeachment process by not complying with the committee's subpoena for taped White House conversations.
1975- Former Teamsters Union leader, 62-year-old James Riddle Hoffa was last seen on this date outside a restaurant in Bloomfield Township, near Detroit, MI. His 13-year federal prison sentence had been commuted by former President Richard M. Nixon in 1971. On Dec 8, 1982, seven years and 131 days after his disappearance, an Oakland County judge declared Hoffa officially dead as of July 30, 1982. From 1935 to 1971, he has held positions of president of the Detroit local, vice president of the Teamsters union, and president of the International Brotherhood of Teamsters. Hoffa was accused of corruption on various occasions and convicted of mail fraud and mishandling funds in 1964. He was imprisoned from 1967 to 1971 with the sentence commuted by Pres. Richard Nixon. Hoffa disappeared from the parking lot of the Machus Red Fox restaurant in Bloomfield Township on July 30, 1975 and is presumed murdered. Despite one of the most intensive FBI investigations in history, Hoffa's disappearance remains a mystery. Federal investigators believe that mob bosses killed Hoffa because he wanted to recapture the union presidency he lost when he went to prison in 1971. Blocked by the courts and top union officials from running for the presidency, Hoffa had threatened to go public with the mob's involvement in the Teamsters, and how various organized crime figures had taken millions of dollars in unsecured loans from the union's pension funds. Hoffa's daughter, Barbara Crancer, a circuit court judge in St. Louis, sued the federal government in 1987, demanding that the investigative files in the Hoffa case be made public. But the U.S. Justice Department successfully blocked access to the reports, claiming that opening them would divulge informants and investigative techniques the government must keep confidential. Hoffa was declared "legally dead" in 1982. Thirteen years later, this date in 1995, Jimmy Hoffa's son and daughter finally put their father to rest. The memorial service was held in Detroit, exactly 20 years after the Jimmy Hoffa disappeared.
1979 - A forty-minute hailstorm bombed Fort Collins, CO, with baseball to softball size hail. Two thousand homes and 2500 automobiles were damaged, and about 25 persons were injured, mainly when hit on the head by the huge stones. A three month old baby died later of injuries.
1979---Top Hits
Bad Girls - Donna Summer
Good Times - Chic
Gold - John Stewart
You're the Only One - Dolly Parton
1984 - Reggie Jackson hit the 494th home run of his career, passing the Yankees' Lou Gehrig and taking over 13th place on the all-time home run list. Larry Sorenson was the victim who gave up Reggie's milestone homer.
1985 - Gerry Cooney retired from professional boxing. Cooney had only one loss in a championship match with Larry Holmes (boxing's biggest money-making fight to that time). Cooney had a record of 27 wins against the 1 loss and 24 knockouts. http://www.secondsout.com/legends/legends_39266.asp
1986- The show business newspaper Variety reported that RCA dropped singer John Denver from its roster after the release of his single, "What Are We Making Weapons For." Variety said the record upset the record company's new owner, General Electric, one of the largest defense contractors in the US. GE sold RCA two months later.
1987---Top Hits
Alone - Heart
Shakedown - Bob Seger
I Still Haven't Found What I'm Looking For - U2
The Weekend - Steve Wariner
1987- Def Leppard's "Hysteria" was released. The album spawned six hit singles, and sold more than one-million copies in Canada alone. Worldwide sales totaled more than 11-million.
http://www.defleppard.com/
1987 - NBC's "L.A. Law" was nominated for 20 Emmy Awards, one shy of the record for nominations. "Hill Street Blues" was the record holder (in the 1981-1982 season). "L.A. Law" had only been on the air a year when it earned four out of the 20 Emmys. http://us.imdb.com/Title?0090466
1987 - Afternoon highs of 105 degrees at Aberdeen SD, 102 degrees at Bismarck, ND, and 102 degrees at Pueblo, CO, were records for the date. Pueblo, CO, reported just .09 inch of rain for the first thirty days of the month.
1988 - A dozen cities in the north central and northeastern U.S. reported record high temperatures for the date. Downtown Baltimore, MD, hit 103 degrees, marking a record eight days of 100 degree heat for the month, and ten for the year. The high of 101 degrees at Billings, MT, marked a record seventeen days of 100 degree heat for the year. Thunderstorms produced severe weather in the northeast, with nearly fifty reports of large hail or damaging winds in Pennsylvania and New York State. A tree fell on a car at Erie, PA, injuring four persons.
1990- 5 Bank of Credit & Commerce members found guilty of money
http://www.apfn.org/apfn/BCCI.htm
1997 - San Francisco 49ers quarterback Steve Young signed a 6-year contract extension worth $45 million, making him one of the NFL's highest-paid players. http://www.infoplease.com/ipsa/A0109769.html
1998 - A world-record Powerball jackpot of $295.7 million was won by a group of 13 machinists who worked together in Westerville, Ohio. The group chose the cash option, and received a lump-sum payment of $161.5 million dollars.
1999 - Richard Gere (Ike Graham) and Julia Roberts (Maggie Carpenter) star in "Runaway Bride", which opened this day. The romantic comedy scored big with movie crowds, doing $35.06 million during its first weekend.

[headlines]
--------------------------------------------------------------

Baseball Poem

Stubs
What is it
About ticket stubs
That prevents me
From throwing them away
Not just the precious few
From a World Series
But lately
I can't throw any away
They do not bring to mind
Vivid memories
Of good times
Or remembrances
Of hits and runs past
Yet they stand for something For times I traveled
Outside of time
Like stamped passports
They are all the proof remaining
Of my trips
Written by Gene Carney, published in
"Romancing the Horsehide: Baseball Poems
on Players the Game"
Published by McFarland and Company
--------------------------------------------------------------

SuDoku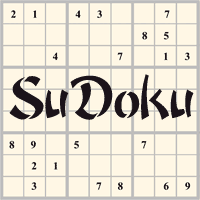 The object is to insert the numbers in the boxes to satisfy only one condition: each row, column and 3x3 box must contain the digits 1 through 9 exactly once. What could be simpler?
http://leasingnews.org/Soduku/soduko-main.htm
--------------------------------------------------------------

Daily Puzzle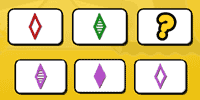 How to play:
http://www.setgame.com/set/puzzle_frame.htm
Refresh for current date:
http://www.setgame.com/set/puzzle_frame.htm
--------------------------------------------------------------


http://www.gasbuddy.com/
http://www.gasbuddy.com/GB_Map_Gas_Prices.aspx
http://www.gasbuddy.com/GB_Mobile_Instructions.aspx
--------------------------------------------------------------

Weather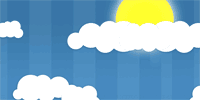 See USA map, click to specific area, no commercials
--------------------------------------------------------------

Traffic Live---
Real Time Traffic Information
You can save up to 20 different routes and check them out with one click,
or type in a new route to learn the traffic live
--------------------------------