Vehicle Lenders Group, LLC is looking for dynamic sales associate. Either work out of one of our offices in Calif. , Dayton, or Oyster Bay, NY or your own office.
Draw w/benefits after three month probation period.
Must have excellent references, honest, self motivated, able to generate $500,000 a month by the end
of 12 months of employment.
Curt Webster, CVLE 516-922-7447 ext 104
Monday, November 22, 2010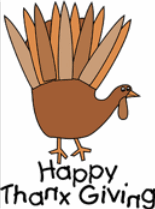 Today's Equipment Leasing Headlines


Classified ads---Help Wanted
Classified Ads---Job Wanted---Sales Manager
Eight indicted in Equipment Finance Scam
Bank Beat
---Local Real Estate Loans continue to take their toll
Top Stories---November 15—November 19
Leasing 102 by Mr. Terry Winders, CLP
"What is a Security Deposit?"
Lease Scammer Convicted of $4.2 Million Scheme
Lancaster, Pennsylvania---Adopt-a-Dog
News Briefs---
New Key CEO means more community bank branches
5 tax moves to make now plus leasing

Broker/Funder/Industry Lists | Features (collection)
Top Ten Stories Chosen by Readers | Top Stories last six months
40 more troubled banks in Florida
You May Have Missed---
California Nuts Briefs---
Sports Briefs---
"Gimme that Wine"
This Day in American History
Football Poem
SuDoku
Daily Puzzle
GasBuddy
Weather, USA or specific area
Traffic Live----

######## surrounding the article denotes it is a "press release" and was not written by Leasing News nor information verified, but from the source noted. When an article is signed by the writer, it is considered a "by line." It reflects the opinion and research of the writer. It is considered "bias" as it is the writer's viewpoint.


[headlines]
--------------------------------------------------------------

Leasing Industry Help Wanted

Sales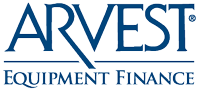 Oklahoma City, Oklahoma
Arvest Equipment Finance is looking to fill the position of Equipment Finance Specialist. Qualified applicants should have (5) plus years of bank leasing experience, a college degree, as well as a proven track record of success in sales. If interested, please go to www.arvest.com and click on careers for a complete and detailed job description. We offer an excellent pay and benefits package along with a company vehicle. EOE/AA

Interviewing Leasing Professionals With Proven Track Record and Established Book of Business.
Envision Provides: 1) Monthly Base Salary 2) Established Funding Sources 3) Fun Working Environment 4) Full Benefits (Health Insurance, 401k)
5) Aggressive Commission Structure.
Resumes To: careers@envisioncapitalgroup.com, Contact: Jeff Edwards (949) 225-1712
Envision Capital Group is dedicated to providing the best in class products and service to our employees, customers, vendors and partners in the small and middle ticket commercial finance industry. With over 50 years of combined experience we have the knowledge, skills, abilities and relationships to help you reach your goals.

Vehicle Lenders Group, LLC is looking for dynamic sales associate. Either work out of one of our offices in Calif. , Dayton, or Oyster Bay, NY or your own office.
Draw w/benefits after three month probation period.
Must have excellent references, honest, self motivated, able to generate $500,000 a month by the end
of 12 months of employment.
Curt Webster, CVLE 516-922-7447 ext 104

Account Executive – Inside Sales
San Francisco, CA
Base salary, a lucrative uncapped commission plan and an environment conducive to your success.
Click here to learn more.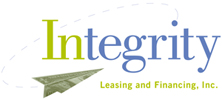 Min 1 year leasing exp., commission only
You should earn $65,000 plus first year,
work from our Boston Office or home office.
Mark Gallagher 781-636-0202 or markg@integrityleasing.com
Integrity Leasing and Financing Inc. started in 1998
and works directly with Vendors and Lessees.


3 years leasing exp., commission only first year or until quota met. You should earn $75,000 first year, work from
home office. Sandra Tieh, HR 512.458.1300 or stieh@onesourcefinancial.com

OneSourceFinancial.com
a OneWorld Business Finance Co-Op Member

Account Executives - Inside Sales
Calabasas, CA
Base salary plus commission. Minimum 1 yr experience.
Please send resumes to: jobs@teqlease.com
Attn: Mike Lockwood or Russ Runnalls CLP
Please see our Job Wanted section for possible new employees.

[headlines]
--------------------------------------------------------------

Classified Ads---Sales Manager
(These ads are "free" to those seeking employment
or looking to improve their position)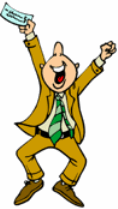 (These ads are "free" to those seeking employment or looking
to improve their position)
Bayville, NJ
Dedicated individual seeking a account management position, 3 years leasing experience and 15+ years sales experience. Resume furnished upon request,
email Frank at weag4th@gmail.com .
Fort Myers, Florida
Very experienced and strong skills with both Captive and Specialty Sales Management. Over 25 years , will relocate and travel---successful and team player.
e-mail: tlinspections@gmail.com

Free Posting for those seeking employment in Leasing:
http://www.leasingnews.org/Classified/Jwanted/Jwanted-post.htm
All "free" categories "job wanted" ads:
http://www.leasingnews.org/Classified/Jwanted/Jwanted.htm
[headlines]
--------------------------------------------------------------

Eight indicted in Equipment Finance Scam
Sterling Financial, Lancaster, Pennsylvania notified NASDAQ of irregularities as reported in Leasing News. On April 19, 2007 Sterling learned of the "irregularities" at Equipment Finance LLC, which specializes in financing logging equipment. This unit had brought in 41 percent of Sterling's profits in 2006. This resulted in $53 million fraud.
How could did happen for so long?
Shawn Halladay, The Alta Group, Leasing News Advisory Board Member, wrote in Leasing News June 4, 2007, "Section 404 requires companies and their auditors to examine and report on the processes behind their financial reporting, with an emphasis on evaluating the internal controls associated with those processes.
"Based on what I have read of the case, there were established processes and internal controls in place at EFI. Furthermore, they were tested by the independent auditors, who, I assume, adequately met their responsibilities.

"For those of you not familiar with internal controls, the internal control system relies on techniques such as segregation of duties, verification rules, reconciliations, and various levels of authorizations to prevent, detect, and identify errors and malfeasance. Unfortunately, virtually any internal control can be circumvented if a fraud is perpetrated through extensive collusion. This is what happened at EFI. The internal control system apparently was suborned at all levels."
http://www.leasingnews.org/archives/June%202007/06-04-07.htm#sfc

Shawn Halladay was absolutely correct, as per an indictment handed down by the US Attorney office late last week. It also appears the deception by many on all levels was in place before Sterling Financial purchased Equipment Finance, LLC, as evidenced in the US Attorney's office news release below:

#### Press Release ########
Joseph M. Braas, Michael J. Schlager, Mary C. Stankiewicz, Misty L. Kroesen, Curtis A. Kroesen, John Wiley Spann, Harold W. Young, and John S. Tomberlin were indicted by the US Attorney's office, Eastern District of Pennsylvania with conspiracy to commit mail fraud and mail fraud, all arising out of a massive, sophisticated loan fraud scheme that caused losses of approximately $53 million at Equipment Finance, LLC ("EFI"), announced United States Attorney Zane David Memeger.
EFI was a logging industry lender that was based in Lititz, Pennsylvania. The company provided funding for the purchase of forestry and land clearing equipment. In March 2002, EFI was acquired by Sterling Financial Corporation ("Sterling"), a former financial services company that was headquartered in Lancaster, Pennsylvania. At that time, EFI became a wholly owned subsidiary of the Bank of Lancaster County, N.A., which in turn was a wholly owned subsidiary of Sterling.
It is alleged in the indictment that as far back as 2001, before EFI was acquired by Sterling, the defendants, which include five former EFI employees, were engaging in a systematic fraud at EFI. From 2001 through 2007, they are charged with colluding in a pervasive scheme to steal money by looting the accounts of EFI and falsifying EFI's books.
Joseph M. Braas, EFI's Chief Operating Officer, and Michael J. Schlager, a Senior Vice President, are alleged to have been the leaders of the conspiracy. They directed other employees of the company, including Mary C. Stankiewicz, Misty L. Kroesen, and Curtis A. Kroesen to make false entries in EFI's books, create false documents for EFI's files, and undermine the audit process conducted by Sterling's inside and outside auditors.
During the years of the conspiracy, the EFI employee defendants made EFI appear more profitable than it actually was, and made it appear that EFI was exposed to less risk than it was, and thereby succeeded in keeping their jobs, making increasingly higher salaries and bonuses, and continuing to obtain funding for EFI from BLC and its other creditors.
The non-employee defendants include John Wiley Spann, a logging equipment dealer based in Alabama, and two owners of an insurance company in Andalusia, Alabama, Harold W. Young and John S. Tomberlin. Spann is charged with participating in the EFI loan fraud scheme in a number of ways, including assisting the employees of EFI to create numerous bogus loans, forging EFI loan documents and auditor confirmation letters, and paying nominal borrowers to sign false EFI loan documents
For helping to manage the EFI loan fraud, Spann is alleged to have stolen from EFI "compensation" of between $80,000 to $100,000 per year. Tomberlin is charged with having signed a bogus EFI loan contract in exchange for a payment from Spann of $10,000.
Young and Tomberlin are also alleged to have assisted Spann in looting EFI' s insurance escrow account.
Although no EFI borrower had purchased insurance from their company, South Central Agency, Young and Tomberlin permitted Spann to create bogus SCA insurance invoices and send them to EFI. EFI then mailed checks to SCA, which were deposited into SCA's accounts. In total, over $1 million was sent from EFI to SCA for these nonexistent policies. For allowing Spann to use their invoices and accounts, Young and Tomberlin charged Spann 20% of the EFI money that flowed through their accounts. Young disbursed the rest of the stolen money at Spann's direction.
Spann, Young, and Tomberlin are also charged with conspiring to commit money laundering and money laundering. They are alleged to have agreed to engage in, and engaged in, numerous transactions in over $10,000 in money stolen from EFI.
If convicted, the defendants face a maximum statutory penalty on Count One (conspiracy), of five years imprisonment, three years supervised release, a $250,000 fine, and a $100 special assessment.
On each of Counts Two through Nine (mail fraud affecting a financial institution), the maximum statutory penalty is 30 years imprisonment, five years supervised release, a $1 million fine, and a $100 special assessment.
On each of the money laundering conspiracy and money laundering counts, the maximum statutory penalty is ten years imprisonment, a $10,000 fine or a fine of up to twice the amount of the criminally derived property involved in the transactions, three years supervised release, and a $100 special assessment.
The case was investigated by the Federal Bureau of Investigation and the United States Postal Inspection Service and is being prosecuted by Assistant United States Attorney Nancy E. Potts.
#### Press Release ########
((Please Click on Bulletin Board to learn more information))
(Leasing News provides this ad "gratis" as a means
to help support the growth of Lease Police)
[headlines]
--------------------------------------------------------------

Bank Beat
---Local Real Estate Loans continue to take their toll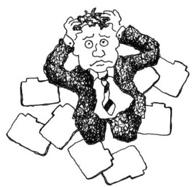 It appears more smaller banks are in greater trouble as the real estate market is not turning around, meaning more foreclosures, less resales of property, drop in property values on the books in resales, as well as construction and land loans in default. Until the real estate picture changes, it looks like more and more smaller banks will fail, and in reality by looking at the net equity and previous year losses, many are in serious trouble right now. The profits have gone to the large banks as in the last quarter 1.3% of the industry accounted for $19.9 billion of the total earnings.

Is the real estate market overbuilt, meaning also too many shopping centers and other "convenience" locations as well as "mom and pop" shops as well as "franchise" locations? Are there too many banks and bank branches? Certainly competition will reward those who can survive or who become more aggressive for their share of business available.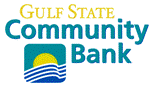 The five branches of Gulf State Community Bank Carrabelle, Florida with Centennial Bank, Conway, Arkansas, to assume all of the deposits. It became the 28th bank to fail in Florida which still has high unemployment and real estate foreclosures. Founded January 6, 1971, they had branches in Apalachicola, Carrabelle, Crawfordville, Franklin County, Saint George Island with 59 full-time employees.
"The acquisition of Gulf State, which was founded in 1971 by Joe Butler and later managed under the direction of sons Cliff and David, means Centennial gets about $112.1 million in additional deposits, and now has far and away the top market share of deposits in both Franklin and Wakulla counties. Only one Superior Bank branch in Apalachicola remains as a direct competitor in Franklin County."
http://www.newsherald.com/news/owned-88755-centennial-county.html

"Located in the panhandle of Florida, we are about an hour's drive southwest of Tallahassee. Carrabelle is laid-back and quiet...rural Florida, where the past meets the present. Our un-crowded, white-sand beaches are perfect for family vacations, romantic interludes or just much needed quiet for the soul. Here you will fully appreciate one of the last unspoiled areas in Florida where natural treasures await you and the stresses of life seem to fade away."
http://www.carrabelle.org/the-area/about-carrabelle

At year-end 2009 the bank had gone to $3.7 million net equity from $11.3 million the previous year. The bank in 2008 lost $2.4 million and 2009 $7.5 million following $5.6 million in charge offs ($5.3 million in real estate.) September 30, 2010 the bank had $4.3 million loss and the total net equity was a minus $324,000. Tier 1 Risk Capital was a minus .07%.
As of September 30, 2010, Gulf State Community Bank had approximately $112.1 million in total assets and $112.2 million in total deposits. The FDIC and Centennial Bank entered into a loss-share transaction on $84.4 million of Gulf State Community Bank's assets.
The FDIC estimates that the cost to the Deposit Insurance Fund (DIF) will be $42.7 million.
http://www.fdic.gov/news/news/press/2010/pr10253.html

The five branches of Allegiance Bank of North America, Bala Cynwyd, Pennsylvania agreement with VIST Bank, Wyomissing, Pennsylvania, to assume all of the deposits. From December 2008 the bank had gone from 48 full-time employees to 28 full-time employees September 30, 2010. Founded July 6, 1999, they had branches in Bala Cynwyd, Berwyn, King of Prussia, Lansdale, and Philadelphia.
"Veteran banker Gregg Wagner was hired to replace longtime Allegiance CEO Andy Cook in 2008. Wagner inherited a troubled lending portfolio, specifically with the bank's subsidiary Paramount Mortgage & Capital, which was shut down in the first quarter of that year after suffering major losses. Paramount's customers were primarily small real estate contractors and the portfolio was sold in September 2009 for a $4 million loss."
http://www.bizjournals.com/philadelphia/news/2010/11/20/allegiance-bank-of-north-america-fails.html

Bank net equity was $15.3 million end of December, 2008 to $5.8 million end of December, 2009 with a loss of $5.9 million 2008 and loss of $9.3 million 2009. September 30, 2010 the loss was $4.6 million and bank net equity of $1.47 million after charge offs of $3.2 million mostly in construction of 1-4 family residential homes as well as 1st and junior liens. Year-end 2009 charge offs were $9.6 million ($1.4 million construction and land development, $4.5 million in 1-4 residential family properties, $3.1 million in nonfarm nonresidential property.
Tier 1 Risk Capital was 1.8% September 30, 2010.
The FDIC and VIST Bank entered into a loss-share transaction on $86.2 million of Allegiance Bank of North America's assets. VIST Bank will share in the losses on the asset pools covered under the loss-share agreement.
The FDIC estimates that the cost to the Deposit Insurance Fund (DIF) will be $14.2 million.
http://www.fdic.gov/news/news/press/2010/pr10254.html



The 17 branches of First Banking Center, Burlington, Wisconsin, were closed with First Michigan Bank, Troy, Michigan, to assume all of the deposits. First Banking Center is the 149th FDIC-insured institution to fail in the nation this year. They had 133 full-time employees with a branch in Albany, Darlington, Monroe, Shullsburg, Union Grove, Wind Lake, two branches in Burlington and Kenosha.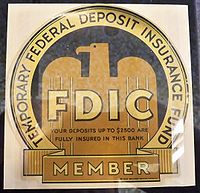 Founded June 20, 1920, the bank survived the depression and became FDIC insured when it took affect in January 1, 1934. The down real estate market was not getting better in this Wisconsin area, but continued to decline at a more rapid rate.
Bank equity was $68.4 million 2008 and $31.9 million end of year 2009. The bank had a profit of $5.27 million 2008, but a loss of $32.2 million end of year 2009 with non-current loans going from $25.8 million to $55.4 million following a charge off of $44.2 million ($26.7 million in construction and land development, $11.8 million in 1-4 family residential properties, $1.5 in multi-family properties, $1.4 million in commercial and industrial loans and $2 million in loans to individuals.
September 30, 2010 saw a $27.7 million loss after charge offs of $9 million with $1.3 million in loans to individuals, but most of the loss was still real estate in the same mixture as year-end 2009. Bank equity had fallen to $8.46 million. Tier 1 Risk Capital was 2.4%
As of September 30, 2010, First Banking Center had approximately $750.7 million in total assets and $664.8 million in total deposits. First Michigan Bank will pay the FDIC a premium of 0.50 percent to assume all of the deposits of First Banking Center. In addition to assuming all of the deposits of the failed bank, First Michigan Bank agreed to purchase essentially all of the failed bank's assets.
The FDIC and First Michigan Bank entered into a loss-share transaction on $515.6 million of First Banking Center's assets.
The FDIC estimates that the cost to the Deposit Insurance Fund (DIF) will be $142.6 million.
http://www.fdic.gov/news/news/press/2010/pr10255.html

Tracking Bank Failures Map:
http://graphicsweb.wsj.com/documents/Failed-US-Banks.html
List of Bank Failures:
http://www.fdic.gov/bank/individual/failed/banklist.html
Bank Beat:
http://www.leasingnews.org/Conscious-Top%20Stories/Bank_Beat.htm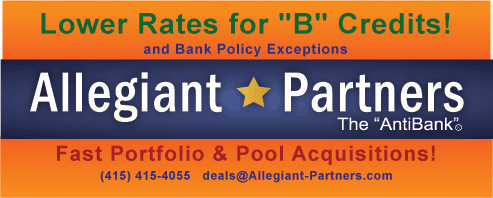 [headlines]
--------------------------------------------------------------

Top Stories---November 15—November 19
Here are the top ten stories opened by readers:

(1) Bulletin Board Complaint
(Removed as money was returned to party who made complaint)
(2) First Premier loses "Reps and Warrants" Case: $5.62 Million
http://leasingnews.org/archives/Nov2010/11_15.htm#premier
(3) Clarification: SL Financial Services Corporation
http://leasingnews.org/archives/Nov2010/11_18.htm#clarification
(4) Taycor Financial Joins "Broker/Lessor" looking for Broker list
http://leasingnews.org/archives/Nov2010/11_18.htm#taycor
(5) Sales Makes it Happen---by Christopher Menkin
Great Opportunity to close some sales in 2010
http://leasingnews.org/archives/Nov2010/11_18.htm#sales
(6) Bristol Palin's 'DWTS' run fuels conspiracy theories
http://www.usatoday.com/life/television/news/2010-11-18-DWTS18_ST_N.htm?loc=interstitialskip
(7) Bank Beat----
Small Banks continue to fall from losses and noncurrent loans
http://leasingnews.org/archives/Nov2010/11_15.htm#bank_beat
(8) Pawnee:
First Leasing Company to Report Snow this Season!
http://leasingnews.org/archives/Nov2010/11_15.htm#pawnee
(9) November 12-13 NAELB Western Conference
by Bud Callahan, CLP
http://leasingnews.org/archives/Nov2010/11_18.htm#naelb
(10) Fitch Affirms GreatAmerica Leasing Receivables
http://www.businesswire.com/news/home/20101110007334/en/Fitch-Affirms-GreatAmerica-Leasing-Receivables-Funding-2009-1

(extra) Not counted for technical reasons
Atel Capital Ad
http://leasingnews.org/Classified/Hwanted/altel_group.doc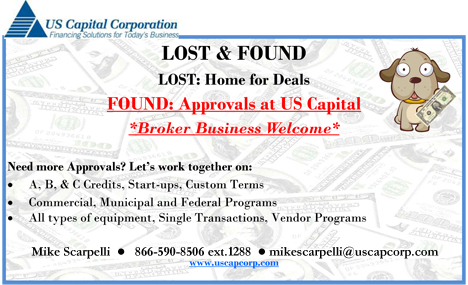 [headlines]
--------------------------------------------------------------

Leasing 102
by Mr. Terry Winders, CLP
"What is a Security Deposit?"
A security deposit is defined as "a cash bond taken as security against proper performance by the lessee during the lease term". If the lessee fails to live up to any of the provisions in the lease agreement, funds from the security deposit can be used under the "right to perform for the lessee" section to pay for it. The funds can be used to pay past due payments, unpaid property tax, insurance premiums, late charges, assessed taxes and the like. These usually are called defaults which are cured by using the security funds. Then the lessee is required to replenish the used funds. When the lease terminates the security deposit is returned to the lessee if no default is left outstanding.
Many leasing companies today refer to it as the "last month payment." In their state or for their accounting records it avoids the "commingling agreement."
Originally the use of a security deposit was to lower the lessee's payment if a "commingling agreement" is in the lease agreement. A commingling agreement allows the lessor to use the security deposit funds during the lease without any compensation. If it is used to help the lessor pay for the equipment then the lessor has a lower investment thus a lower payment. However the lease payments plus the residual (if any) must always return the total investment so the security deposit can be returned. The effect is to reduce the payment because the lessor's return is calculated only the funds employed by the lessor. The danger here is that if the funds are required to pay for a default then the lessor does not have full use of the deposit and the yield will suffer.
Lower payments help meet the 90% test for operating lease classification for the lessee and are therefore very popular when a conservative residual alone prevents passing the test.
On occasion the lessee may feel that they should receive an interest rate on the deposited funds but in effect they are receiving a lower payment which means their funds are reducing the cost on the funds equal the lessor's yield. If a lessor does not reduce the payment when taking a security deposit and has a commingling agreement then the lessor yield will increase sharply.
Mr. Terry Winders, CLP, has been a teacher, consultant, expert witness for the leasing industry for thirty-five years and can be reached at leaseconsulting@msn.com or 502-649-0448
He invites your questions and queries.
Previous #102 Columns:
http://www.leasingnews.org/Conscious-Top%20Stories/Leasing_102/Index.htm

(This ad is a "trade" for the writing of this column. Opinions
contained in the column are those of Mr. Terry Winders, CLP)
[headlines]
--------------------------------------------------------------

#### Press Release #############################

Lease Scammer Convicted of $4.2 Million Scheme
NEWARK, NJ—David Moro, former chief executive officer of Inchon LLC, was convicted by a federal jury in New Jersey for orchestrating a $4.2 million broadcasting equipment lease and financing scheme that caused losses of more than $3 million to major lenders, United States Attorney Paul J. Fishman announced.
The jury returned a guilty verdict against David A. Moro, 51, of Pomona, N.Y., following a seven-week trial before United States District Judge William H. Walls. Moro was convicted of 33 counts of a 34-count Indictment: One count of conspiracy to commit mail and wire fraud; six counts of mail fraud; five counts of wire fraud; three counts of bank fraud; 17 counts of money laundering; and one count of making false statements in a matter within the jurisdiction of the FBI and Internal Revenue Service. Moro was not convicted on a second count of making false statements.
According to documents filed in this case and the evidence at trial:
Inchon LLC was a business based in Englewood Cliffs, N.J., that ran the Russian Radio Network—a broadcasting company marketed to Russian speakers. From 2003 through 2005, Moro approached victim lenders, directly and through brokers, and induced the lenders to purchase a total of more than $4.2 million in purported high-end broadcasting equipment as part of lease-financing agreements with Inchon.
Moro advised lenders that Inchon needed the broadcasting equipment in order to upgrade and expand its ethnic radio programming. As proof of his need for financing, Moro presented the lenders and brokers with fraudulent equipment invoices reflecting that Smart Function LLC, based in Parsippany, N.J., as well as other purported vendors, had provided Inchon with new high-end Digital Audio Servers, when in fact, Smart Function was acting as a front for Inchon, and was sending the vast majority of the money back to Inchon and Moro after receiving it from the lenders.
Although Moro convinced the lenders the servers contained state-of-the-art software valued at more than $10,000 for each server, in reality the servers contained nothing other than software available for download free-of-charge from the Internet.
On at least one occasion, Moro caused fraudulent equipment invoices to be sent to lenders and brokers which represented that the Digital Audio Servers had been provided, when in fact, this equipment did not exist. When a lender arranged for an inspection before funding the lease, Moro instructed a co-conspirator to place new serial numbers on old Digital Audio Servers so the inspector would think it was newly-purchased broadcasting equipment.
Moro also submitted phony financial documents to the lenders to convince them that Inchon was a highly profitable company, when in reality it was relying largely on the proceeds of the fraud to continue its operations. Moro had false tax returns prepared for Inchon and for an individual he portrayed as the 100 percent owner of Inchon. In reality, these tax returns were never filed with the IRS, and reflected income and profits for the business and the purported owner that neither ever received.
In Ponzi-scheme fashion, Moro used funds received from the financial institutions through the fraud to make payments on earlier leases. After all of the lease financing agreements were executed and funded by the lenders, Inchon was due to pay more than $100,000 per month. Moro ceased making the required lease payments on behalf of Inchon, resulting in a loss to the lenders in excess of $3 million.
The lenders included: CFC Investment, based in Cincinnati; Hewlett Packard Financial Services, based in Murray Hill, N.J.; Santa Barbara Bank and Trust, based in Santa Barbara, Calif.; Wells Fargo Equipment Finance, Inc., in Minneapolis, Minn.; Citi Capital, based in Moberly, Mo.; the CIT Group, based in Livingston, N.J.; American Express Business Finance Corporation, based in Houston; ACC Capital Corporation, based in Salt Lake City, Utah; Diamond Lease (USA), Inc., based in New York; Cathay Bank, based in Flushing, N.Y.; and Bank of the West, based in San Francisco.
The money laundering charges stem from the movement of funds from Smart Function and other entities to Inchon. Moro used the laundered funds to pay unrelated business expenses and personal expenses, including travel and gifts to family members.
The charges of conspiracy, mail fraud, wire fraud, and bank fraud of which Moro was convicted each carry a statutory maximum sentence of 30 years in prison and a $1 million fine, as well as restitution to the victims of his offense. The money laundering charges each carry a maximum penalty of 10 years in prison and a fine of $250,000, or twice the gross gain or loss from the offense. The false statements charge carries a maximum penalty of five years in prison and a fine of $250,000.
Moro is scheduled to be sentenced by Judge Walls on March 15, 2011.
U.S. Attorney Fishman credited special agents of the FBI, under the direction of Special Agent in Charge Michael B. Ward, and Special Agents of IRS - Criminal Investigation, under the direction of Special Agent in Charge Victor W. Lessoff, for the investigation leading to today's verdict.
The government is represented by Assistant U.S. Attorneys Leslie Faye Schwartz and Jacob T. Elberg of the U.S. Attorney's Office Criminal Division in Newark.
Defense counsel:
Kevin Carlucci, Esq., Newark
Lorraine Gauli-Rufo, Esq., Newark
#### Press Release #############################
[headlines]
--------------------------------------------------------------

Lancaster, PA---Adopt-a-Dog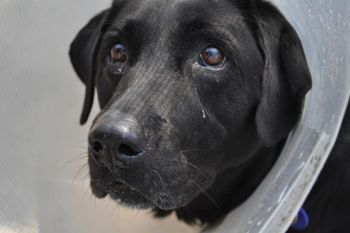 Brandy
ID# A09717157
Age: 5 Years
Sex: Spayed Female
Breed: Labrador Retriever
"Brandy is a charming gal with a great personality! This six year old lab is obedient, affectionate, and loves to play fetch. Unfortunately, she also has a tendency toward being nervous. Oh, she won't let it show-just look at her smile-but on the inside, Brandy is worrying about the state of the economy (what if Beggin Strips goes out of business?!), where she left her tennis ball, and why she can't shed those pesky pounds. Brandy's anxiety causes her to obsessively lick her front leg, forming a "lick granuloma." Brandy will need to have laser treatment on her leg. We are keeping our fingers crossed that someone will fall in love with her (we all have!) and be willing to adopt her and provide her with the treatment that she needs.
"In the meantime, if you come to visit her, Brandy will probably be wearing an e-collar to keep her from licking. Brandy gets along well with most other dogs but can't resist giving chase if there is a cat around. She is housebroken, already spayed, and vaccinated. She loves kids, enjoys car rides, and likes to snack on rawhides. According to her previously family, Brandy's best quality is that she is friendly and loves attention. Due to her special circumstances, her adoption fee will be waived. If you are interested in adopting Brandy, come meet her at the HLLC or email dogadoptions@humaneleague.com for more information. "
Location: Humane League of Lancaster
Address: 2195 Lincoln Highway East, Lancaster, PA 17602 ::
Phone: (717) 393-6551, ext. 226
Email Us: dogadoptions@humaneleague.com
Shelter Hours: Monday, Tuesday & Thursday 3:00pm - 8:00pm; Wednesday Closed; Friday, Saturday & Sunday 12:00pm - 5:00pm
http://www.humaneleague.com/content/contact-us.asp


Adopt-a-Pet by Leasing Co. State/City
http://www.leasingnews.org/Conscious-Top%20Stories/Adopt_Pet.htm

Adopt a Pet
http://www.adoptapet.com/\

[headlines]
---------------------------------------------------------------


News Briefs----

A new CEO for Key means the bank probably isn't selling anytime soon
http://www.cleveland.com/business/index.ssf/2010/11/a_new_ceo_for_key_means_the_ba.html
5 tax moves to make now
http://www.bankrate.com/finance/taxes/5-tax-moves-to-make-now.aspx?ic_id=tsFS1
Plus---
http://leasingnews.org/archives/Sep2010/9_29.htm#credit_act


You May have Missed---

Robert Trigaux of Venture believes there are 40 trouble banks in Florida that are on the list to fail:
http://www.tampabay.com/blogs/venturebiz/2009/09/wake-up-and-good-morning-xxx-2.html

Sports Briefs----

Giants and Eagles Swap Ball and Lead
http://www.nytimes.com/2010/11/22/sports/football/22giants.html?ref=sports
Happy ending for Patriots in win over Colts
http://www.boston.com/sports/football/patriots/articles/2010/11/21/
happy_ending_for_patriots_in_win_over_colts/
Redskins' OT win over Titans works wonders for their locker room
http://www.washingtonpost.com/wp-dyn/content/article/2010/11/21/AR2010112104141.html?hpid=artslot
Packers rout Vikings to keep pace with Bears
http://www.chicagobreakingsports.com/2010/11/
packers-rout-vikings-to-keep-pace-with-bears.html
Bucs shut out 49ers 21-0
http://www.sfgate.com/cgi-bin/article.cgi?f=/c/a/2010/11/21/SPBM1GFGMF.DTL&type=sports
Oakland Raiders routed by Pittsburgh Steelers 35-3
http://www.contracostatimes.com/sports/ci_16675817?nclick_check=1
Cowlishaw: Jon Kitna leads, throws, (runs!); Cowboys have shot against Super Bowl competition
http://www.dallasnews.com/sharedcontent/dws/spt/stories
/112210dnspocowlishawcol.251ff0c1d.html
Atlanta Buries the Rams
http://www.stltoday.com/sports/football/professional/
article_bb894210-de8a-578e-b667-65d662272326.html
Jets Top Texans in Closing Seconds
http://www.nytimes.com/2010/11/22/sports/football/22jets.html?_r=1&ref=sports


California Nuts Briefs---
Lake Tahoe snow report: Storm will bring 4-6 feet for Thanksgiving skiing
http://www.examiner.com/skiing-in-san-francisco/lake-tahoe-snow-report-storm-will-bring-4-6-feet-for-thanksgiving-skiing
Sacramento County animal shelter struggles with budget cuts
http://www.sacbee.com/2010/11/21/3201174/sacramento-county-animal-shelter.html


"Gimme that Wine"

Cash Flow is King
http://www.winesandvines.com/template.cfm?section=news&content=81124&htitle
=Tough%20Times%20Teach%20Wineries%20Tough%20Lessons
French Vintage Report
http://www.winespectator.com/webfeature/show/id/44073
Tasting 2010 Beaujolais
http://www.france24.com/en/20101118-france-wine-drinkers-both-eager-wary-taste-beaujolais-nouveau-paris
'How Wine Became Modern': Drink it in--Art in San Francisco
http://www.sfgate.com/cgi-bin/article.cgi?f=/c/a/2010/11/18/DD1S1GD2QN.DTL
Free Mobile Wine Program
http://leasingnews.org/archives/Feb2010/2_26.htm#mobile
Wine Prices by vintage
http://www.winezap.com
US/International Wine Events
http://www.localwineevents.com/
Winery Atlas
http://www.carterhouse.com/atlas/\
Leasing News Wine & Spirits Page
http://two.leasingnews.org/Recommendations/wnensprts.htm

[headlines]
----------------------------------------------------------------
This Day in American History
1542 -- New laws are passed in Spain giving Indians in America protection against enslavement.
1621-History records the earliest American harvest festival was celebrated in early December by the Pilgrims at Plymouth, Mass. A peace treaty and defensive alliance between the Wampanoag Indians and the Pilgrims was con­cluded at Strawberry Hill, Plymouth, Mass. Arranged by Squanto, an English-speaking Indian, it was one of the earliest recorded treaties between Europeans and Indians in North America. Squanto had been kidnapped and sold as a slave in Spain. He escaped to Eng­land, where he learned English, and lived in New­foundland for a time before returning to Massachusetts in 1619. Meat and bird were rare. Turkeys flourished in Pennsylvania, but not here. Seafood was the main source of nutrition women and children arriving in New England year to join their Pilgrim husbands and fathers. Settlers were feasted with "a lobster or a piece of without bread or anything else but a cup of spring water." Many lobsters weighed 25 lbs. and were so abundant that the smallest child could catch them. Clams, mussels, and fish stew were also popular dishes. The coastal Indians, diminished by a viral hepatitis needed the Europeans to help protect them from "inland" Indian tribes and approached the "Pilgrims" to aid them offering food and fur as blankets for small trinkets that was their main reason for the relationship. (See the December, 2005 edition of Smithsonian Magazine.)
1631-The first public thanksgiving, a fast day, was celebrated in Massachusetts Bay Colony, on February 22, though history records many private celebrations before this date.
1633-- Irish Catholic Cecil Calvert, 27, sent two ships (the Ark and the Dove) from Ireland to establish a colony in America as a refuge for fellow Catholics. His work later earned Lord Calvert the nickname, "Colonizer of Maryland."
http://www.epfl.net/exhibits/lordsbaltimore/cecil.html
http://www.somd.com/culture/history/cecilius-calvert.htm
1641 - An observer at Boston, MA, recorded a "great tempest of wind and rain from the southeast all night, as fierce as a hurricane, and thereupon followed the highest tide which we have seen since our arrival here".
1718--- Blackbeard the Pirate killed on North Carolina shore.
1789- Thanksgiving Day was celebrated for the first time as a national holiday. Pres. Washington, at the request of Congress, had proclaimed it a day of thanksgiving for the Constitution. Anti-Federalists protested that his proclamation violated states rights.
1847 -- In New York, the Astor Place Opera House, the city's first operatic theater, is opened.
1849-- Austin College was chartered in Texas at Huntsville under Presbyterian sponsorship. In 1876, the school campus was moved to Sherman, TX.
http://www.austincollege.edu/academics/
1854-San Francisco Saloon keepers at a mass meeting decided to keep the free lunch, despite the high cost.
1864- Oct 3, Thanksgiving Day was proclaimed a national holiday by Pres. Lincoln, to be observed on the last Thursday in November. In 1939, Pres. Franklin D. Roosevelt moved Thanksgiving Day one week back to stimulate Christmas shopping. In 1941, Congress adopted a joint resolution confirming the fourth Thursday, not the last T Thursday, as Thanksgiving Day. IN most states, the Friday after Thanksgiving is also a holiday. In Nevada, it is called Family Day.
1864-Confederate General John Bell Hood invades Tennessee in a desperate attempt to draw General William T. Sherman out of Georgia. We have written about this in the various campaigns and skirmishes. This movement was part of the sad saga of Hood's Army of Tennessee in 1864. In the spring, the army, commanded then by Joseph Johnston, blocked Sherman's path to Atlanta from Chattanooga. During the summer, Sherman and Johnston fought a series of relatively small engagements as Sherman tried to flank the Rebel army. Johnston slowly retreated toward Atlanta, but kept his army intact. By July, Confederate President Jefferson Davis had seen enough territory lost to the Yankees, so he replaced the defensive Johnston with the aggressive Hood. Hood made a series of attacks on Sherman outside of Atlanta that did nothing but diminish his own army's capabilities. After a one-month siege, Hood was forced to withdraw from Atlanta. He took his army south, then swung around west of Atlanta in an attempt to cut Sherman's supply line. This line ran down the corridor from Chattanooga covering the same ground over which the two armies had fought in the summer. Although Sherman had to commit a substantial part of his force to protect the lines, Hood could do little more than pick at them (we chronicled this). In October, Hood headed into Alabama to rest his beleaguered army. (we wrote about this.)Hood then embarked on a bold expedition to save the western theater for the Confederates. He planned to move toward Nashville, into Kentucky and maybe even into the Northern states before turning east and joining up with General Robert E. Lee's army, which was under siege at Petersburg, Virginia. It was an enormous task, but Hood was determined to carry it out. The November 22 passage into Tennessee marked the start of a new campaign that spelled disaster for the Confederates. In early November, Sherman took part of his force, cut loose from his supply lines, and began his March to the Sea, which would end with the capture of Savannah just before Christmas. He sent the rest of the force under George Thomas back to Nashville to guard against Hood. Hood charged toward Thomas and attacked part of his force at Franklin, Tennessee, on November 30. Hood suffered a devastating defeat there but continued on to attack Thomas at Nashville on December 15. After that attack, little remained of Hood's once-proud Army of Tennessee. As a side note, the white male voters in Tennessee did not want to secede from the union and the slave population in the state was low. (here is a fascinating account of "slavery" in Tennessee. http://www.tnstate.edu/library/digital/document.htm )
1873- American lawyer Horatio G. Spafford's four daughters drowned when their passenger ship, while crossing the Atlantic, collided with another and sank. The following month, as his own ship passed over the spot of the earlier tragedy, Spafford penned the words to the enduring hymn, "It is Well With My Soul." http://user.icx.net/~glhurst/index_43a.html
1893-Birthday of Alrutheus A. Taylor, teacher and historian.
http://www.amazon.com/exec/obidos/search-handle-url/index=books&field-author=
Taylor%2C%20Alrutheus/104-6368463-9838304
1899- Hoagland Howard Carmichael, attorney who gave up the practice of law to become an actor and songwriter. American songwriter, pianist, and singer, b. Bloomington, Ind. While still a student at Indiana Univ. he was influenced by a number of jazz musicians. Several of his jazz tunes, e.g., "Riverboat Shuffle (1924), became popular in the 1920s. He went on to write many songs, of which "Stardust (1929) is best known. Others include "Georgia on My Mind (1930), "The Nearness of You (1938), "Skylark (1942), and "In the Cool, Cool, Cool of the Evening (1951, Academy Award). Carmichael also played in and recorded with a number of bands. His easygoing charm made him a popular celebrity and was apparent in his film roles, e.g., in To Have and Have Not (1944) and Young Man with a Horn (1950). Carmichael died at Rancho Mirage, CA. Dec 27,1981
http://www.firstmonday.org/issues/issue5_6/brancolini/
1899 - The world's first radio company, the Marconi Wireless Company of America, is incorporated in New Jersey.
1905-Birthday of tenor-clarinetist Cecil Scott, born, Springfield, Ohio.
1910- Arthur F. Knight of Schenectady, NY obtained a patent for a golf club with a steel shaft; it had tapered and tempered steel tubing. Before this date, all clubs were made of wood.
1911-Birthday of reedman Ernie Caceres, born Rockport, TX.
http://www.landing.com/profiles/caceres.htm
http://shopping.yahoo.com/shop?d=product&id=1927046799&clink=dmmu.artist&a=a
1912-Birthday of 1912 Doris Duke, U.S. tobacco heiress and philanthropist who proved the old adage that money can't buy happiness. After several failed marriages and disillusionment with those close to her, she left her estate to the Doris Duke Charitable Foundation, an estimated $1.2 billion which made it one of the world's most richly endowed philanthropies at the time.
1921-Birthday of Rodney Dangerfield ( Jacob Cohen), comedian, actor, born Babylon, NY.
" I don't get no respect." . Caddyshack, Easy Money, Back to School, Natural Born Killers, Ladybugs, The Dean Martin Show)
http://www.rodney.com/home/home.asp
1925—French hornist-musicologist Gunther Schuller birthday.
http://www.artistdirect.com/music/artist/bio/0,,490385,00.html?artist=Gunther+Schuller
http://www.schirmer.com/composers/schuller_bio.html
http://www.stevenestrella.com/composers/composerfiles/schullerliving.html
http://www.gmrecordings.com/gm2059.htm
1927-Birthday of trombone player Jimmy Knepper, Los Angeles.
http://shopping.yahoo.com/shop?d=product&id=1927005896&clink=dmmu.artist&a=b
1938 - Bunny Berigan and his orchestra waxed "Jelly Roll Blues" on Victor Records. The tune became a standard for the band.
1942- birthday of Guion S. Bluford, Jr., first African-American astronaut in space, West Philadelphia, PA.
http://www.jsc.nasa.gov/Bios/htmlbios/bluford-gs.html
http://raahistory.com/astro/bluford.htm
1943---BONNYMAN, ALEXANDER, JR. Medal of Honor
Rank and organization: First Lieutenant, U.S. Marine Corps Reserves. Born: 2 May 1910, Atlanta, Ga. Accredited to: New Mexico. Citation: For conspicuous gallantry and intrepidity at the risk of his life above and beyond the call of duty as Executive Officer of the 2d Battalion Shore Party, 8th Marines, 2d Marine Division, during the assault against enemy Japanese-held Tarawa in the Gilbert Islands, 20-22 November 1943. Acting on his own initiative when assault troops were pinned down at the far end of Betio Pier by the overwhelming fire of Japanese shore batteries, 1st Lt. Bonnyman repeatedly defied the blasting fury of the enemy bombardment to organize and lead the besieged men over the long, open pier to the beach and then, voluntarily obtaining flame throwers and demolitions, organized his pioneer shore party into assault demolitionists and directed the blowing of several hostile installations before the close of D-day. Determined to effect an opening in the enemy's strongly organized defense line the following day, he voluntarily crawled approximately 40 yards forward of our lines and placed demolitions in the entrance of a large Japanese emplacement as the initial move in his planned attack against the heavily garrisoned, bombproof installation which was stubbornly resisting despite the destruction early in the action of a large number of Japanese who had been inflicting heavy casualties on our forces and holding up our advance. Withdrawing only to replenish his ammunition, he led his men in a renewed assault, fearlessly exposing himself to the merciless slash of hostile fire as he stormed the formidable bastion, directed the placement of demolition charges in both entrances and seized the top of the bombproof position, flushing more than 100 of the enemy who were instantly cut down, and effecting the annihilation of approximately 150 troops inside the emplacement. Assailed by additional Japanese after he had gained his objective, he made a heroic stand on the edge of the structure, defending his strategic position with indomitable determination in the face of the desperate charge and killing 3 of the enemy before he fell, mortally wounded. By his dauntless fighting spirit, unrelenting aggressiveness and forceful leadership throughout 3 days of unremitting, violent battle, 1st Lt. Bonnyman had inspired his men to heroic effort, enabling them to beat off the counterattack and break the back of hostile resistance in that sector for an immediate gain of 400 yards with no further casualties to our forces in this zone. He gallantly gave his life for his country.
1945—Top Hits
It's Been a Long, Long Time - The Harry James Orchestra (vocal: Kitty Kallen)
Till the End of Time - Perry Como
I'll Buy that Dream - The Pied Pipers
Sioux City Sue - Dick Thomas
1951--STONE, JAMES L. Medal of Honor
Rank and organization: First Lieutenant, U.S. Army, Company E 8th Cavalry Regiment, 1st Cavalry Division. Place and date: Near Sokkogae, Korea, 21 and 22 November 1951. Entered service at: Houston Tex. Born: 27 December 1922, Pine Bluff, Ark. G.O. No.: 82, 20 October 1953. Citation: 1st Lt. Stone distinguished himself by conspicuous gallantry and indomitable courage above and beyond the call of duty in action against the enemy. When his platoon, holding a vital outpost position, was attacked by overwhelming Chinese forces, 1st Lt. Stone stood erect and exposed to the terrific enemy fire calmly directed his men in the defense. A defensive flame-thrower failing to function, he personally moved to its location, further exposing himself, and personally repaired the weapon. Throughout a second attack, 1st Lt. Stone; though painfully wounded, personally carried the only remaining light machine gun from place to place in the position in order to bring fire upon the Chinese advancing from 2 directions. Throughout he continued to encourage and direct his depleted platoon in its hopeless defense. Although again wounded, he continued the fight with his carbine, still exposing himself as an example to his men. When this final overwhelming assault swept over the platoon's position his voice could still be heard faintly urging his men to carry on, until he lost consciousness. Only because of this officer's driving spirit and heroic action was the platoon emboldened to make its brave but hopeless last ditch stand.
1952---LORING, CHARLES J., JR. Medal of Honor
Rank and organization: Major, U.S. Air Force, 80th Fighter-Bomber Squadron, 8th Fighter-Bomber Wing. Place and date: Near Sniper Ridge, North Korea, 22 November 1952. Entered service at: Portland, Maine. Born: 2 October 1918, Portland, Maine. Citation: Maj. Loring distinguished himself by conspicuous gallantry and intrepidity at the risk of his life above and beyond the call of duty. While leading a night of 4 F-80 type aircraft on a close support mission, Maj. Loring was briefed by a controller to dive-bomb enemy gun positions which were harassing friendly ground troops. After verifying the location of the target, Maj. Loring rolled into his dive bomb run. Throughout the run, extremely accurate ground fire was directed on his aircraft. Disregarding the accuracy and intensity of the ground fire, Maj. Loring aggressively continued to press the attack until his aircraft was hit. At approximately 4,000 feet, he deliberately altered his course and aimed his diving aircraft at active gun emplacements concentrated on a ridge northwest of the briefed target, turned his aircraft 45 degrees to the left, pulled up in a deliberate, controlled maneuver, and elected to sacrifice his life by diving his aircraft directly into the midst of the enemy emplacements. His selfless and heroic action completely destroyed the enemy gun emplacement and eliminated a dangerous threat to United Nations ground forces. Maj. Loring's noble spirit, superlative courage, and conspicuous self-sacrifice in inflicting maximum damage on the enemy exemplified valor of the highest degree and his actions were in keeping with the finest traditions of the U.S. Air Force.
1952-"It's in the Book" by Johnny Standley topped the charts and stayed there for 2 weeks.
1953—Top Hits
Ebb Tide - The Frank Chacksfield Orchestra
Rags to Riches - Tony Bennett
Ricochet - Teresa Brewer
There Stands the Glass - Webb Pierce
1955 - RCA paid the unheard of sum of $25,000 to Sam Phillips of Memphis, TN for the rights to the music of a truck driver from Tupelo, Mississippi: Elvis Presley. Thanks to negotiations with Elvis' manager, Colonel Tom Parker, RCA tossed in a $5,000 bonus as well -- for a pink Cadillac for Elvis' mother.
1955 - Elvis Presley sends a telegram to his new manager, Colonel Tom Parker, which reads: "Dear Colonel, Words can never tell you how my folks and I appreciate what you did for me. I've always known and now my folks are assured that you are the best, most wonderful person I could ever hope to work with. Believe me when I say I will stick with you through thick and thin and do everything I can to uphold your faith in me. Again, I say thanks and I love you like a father."
1957 - The Miles Davis Quintet debuted with a jazz concert at Carnegie Hall in New York.
1957-Paul Simon and Art Garfunkel make their first appearance on ABC-TV's dance show American Bandstand -- in their earlier incarnation as Tom and Jerry, playing their minor hit "Hey Little Schoolgirl."
1957--- In a controversial vote, Yankee outfielder Mickey Mantle edges out Red Sox superstar Ted Williams to win the American League MVP. In spite of the 'Splendid Splinter' leading the league with a .388 average and 38 home runs, as well as a stunning .731 slugging average, two Chicago writers still list him in the ninth and tenth places on their ballots.
1957 - Extremely destructive Santa Ana winds blew from Oxnard to San Diego and inland parts of southern California. The high winds produced a 28,000 acre brush fire on a 40-mile front west of Crystal Lake. People were ordered off streets in some areas due to flying debris.
1959- Boston Patriots enter the AFL
http://www.patriots.com/home/default.sps
1959- The Fort Wayne Pistons used a stall tactic to defeat the Minneapolis Lakers, 1918, in the lowest-scoring NBA game ever. the game drew a large crowed for fifty cent tickets for father-son night, but was so boring that people were reading newspapers in the stands during play. The game led to the adoption of the 24-second clock in 1954.
1961—Top Hits
Runaround Sue - Dion
Fool #1 - Brenda Lee
Goodbye Cruel World - James Darren
Big Bad John - Jimmy Dean
1961-Frank Robinson was the first baseball player to win Most Valuable Player in both major leagues. He was elected by the Baseball Writers Association for his efforts as a outfielder with the National League's Cincinnati Reds, and again on November 8, 1966, unanimously, for services with the American League's Baltimore Orioles. He developed a reputation as an aggressive outfielder and hard-charging base runner. Also a feared hitter, Robinson ranks fourth on the all-time home run list with 586, trailing only Hank Aaron, Babe Ruth and Willie Mays. His intelligence and leadership helped him become the major leagues' first African-American field manager in 1975, when he skippered the Cleveland Indians.
1963-There are certain days of the month we never forget. One of my most vivid is this day when President John F. Kennedy was slain by a sniper while riding in an open automobile at Dallas, Texas. Accused assassin Lee Harvey Oswald was killed in policy custody awaiting trail.
There has been much controversy about his death and perhaps we would not have escalated the Viet Nam war and the succession of leadership would have changed differently in our country. Generations recall watching CBS Television on this day. The popular soap opera "As the World Turns" was interrupted by a flash bulletin from Dallas. No one was available to man the CBS News studio at that instant, but a voice informed the nation that President John F. Kennedy had been gravely wounded during a motorcade through downtown Dallas. Minutes later, the network interrupted again to bring the world the terrible news. This time, Walter Cronkite, wearing partially rolled-up, white shirt sleeves, a loosened tie, no makeup, and black glasses, read wire copy just handed him: "Ladies and gentleman, the President of the United States is dead." Cronkite, disbelieving the words he had just said, turned to look at a studio clock, stoically raised a hand to wipe away tears and continued with the tragic news that President Kennedy had died while undergoing emergency surgery at Parkland Hospital.
http://www.ipl.org/div/potus/jfkennedy.html
1964 - No. 1 Billboard Pop Hit: "Leader of the Pack," The Shangri-Las. The group is made up of two sets of sisters from Queens, New York - Mary and Betty Weiss and twins Marge and Mary Ann Ganser.
1965 - The production of "Man of LaMancha", including the classic "The Impossible Dream", opened in New York City for the first of 2,328 performances.
1965-Tamla-Motown Records releases Stevie Wonder's "Uptight." peaking at Number one, on the R&B chart and #3 on the pop chart, it will become the fifteen year old's biggest hit since "Fingertips Part Two" in 1963.
1968-The Beatles release their long-awaited double album simply called "The Beatles" but better known as "The White Album." Among the set's 32 songs is Ringo Starr's first songwriting contribution to the group's repertoire, "Don't Pass Me By," which as a single, makes it to Number One in Scandinavia.
1968--In San Francisco, The Beatles Tour/Show: Magical Mystery Tour at Straight Theatre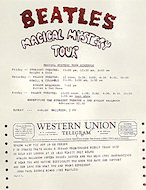 http://www.wolfgangsvault.com/the-beatles/poster-art/handbill/SAG681122.html
1969---Top Hits
Wedding Bell Blues - The 5th Dimension
Take a Letter Maria - R.B. Greaves
Smile a Little Smile for Me - The Flying Machine
Okie from Muskogee - Merle Haggard
1971- the U.S. Supreme Court ruled in Reed v Reed that it was unconstitutional to give preference to men as executors of estates. Argued by Ruth Bader Ginsburg who herself would become a Supreme Court judge 22 years later, the decision marked the first time a high court decision overturned a law based on sex.
1971 - No. 1 Billboard Pop Hit: "Theme from `Shaft'," by Isaac Hayes. The single is the third No. 1 hit to win an Academy Award for best song.
1972- Chuck Thacker, a computer scientist at Xerox PARC, started designing the Alto computer, designed to improve the quality of machine-human interactions. The computer featured a graphical user interface, a mouse, and the ability to network easily with other computers. Despite its cutting-edge design, Xerox decided not to market the Alto. Instead, Apple's cofounder Steve Jobs, who saw a working version of Alto during a visit to Xerox PARC in December 1979, adopted many of Alto's ideas into the interfaces for the Apple Lisa and the Apple Macintosh, released in 1984. The Original Apple design came from Nolan Bushnell's personal computer, which he thought would never became popular due to its limited storage and speed.
1972--- The United States loses its first B-52 of the war. The eight-engine bomber was brought down by a North Vietnamese surface-to-air missile near Vinh on the day when B-52s flew their heaviest raids of the war over North Vietnam.
1975-"That's the Way (I Like It)" by K. C. & the Sunshine Band topped the charts and stayed there for 2 weeks.
1975--Barry Manilow's "I Write the Songs" enters the US chart, on its way to number one. Although Manilow wrote many of his hits, this one was actually written by Bruce Johnston of The Beach Boys. I went to high school with him and we each played in each other's bands, although more in my dance band.
1977—Top Hits
You Light Up My Life - Debby Boone
Don't It Make My Brown Eyes Blue - Crystal Gayle
Baby, What a Big Surprise - Chicago
The Wurlitzer Prize (I Don't Want to Get over You) - Waylon Jennings
1977 - Tony Orlando returned to the concert stage after a self-imposed, three-month retirement following the suicide death of his good friend, Freddie Prinze. Orlando appeared in concert in San Carlos, California.
1977-Weddings will never be the same after Debbie Boone has a Number One hit with "You Light Up My Life." The record goes platinum on this date and makes Pat Boone a proud papa.
1979- Debby Boone's "You Light Up My Life" is certified platinum
1981-- During Muddy Waters' gig at the Checkerboard Lounge in Chicago, the legendary bluesman is joined onstage by the Rolling Stones' Mick Jagger, Keith Richards, and Ron Wood, currently touring through the Midwest.
1981 -- San Diego tight end Kellen Winslow ties an NFL record with five touchdown catches in the Chargers' 55-21 victory over Oakland.
1985- Microsoft signed an agreement with Apple, allowing Microsoft to copy visual characteristics of Apple's Macintosh in its Microsoft Windows software. Windows was heavily based on the Macintosh user interface (which, in turn, was greatly influenced by the Alto, designed at Xerox PARC in 1972). The mouse instead of the keyboard was one of the innovations. In 1988, Apple sued Microsoft for copyright infringement, because Microsoft's licensing agreement had applied only to Windows 1.0, not to subsequent versions. The suit was dismissed in 1991.
1985---Top Hits
We Built this City - Starship
You Belong to the City - Glenn Frey
Separate Lives - Phil Collins & Marilyn Martin
Hang on to Your Heart - Exile
1986- Center Wayne Gretzky of the Edmonton Oilers scored the 500th goal of his National Hockey League career in only his 575th game, a 5-2 victory of the Vancouver Canaucks.
1986 -- Justice Department finds memo in Lt. Col. Oliver North's office on the transfer of $12 million to Contras of Nicaragua from Iranian arms sale.
1986- "Human" by Human League topped the charts and stayed there for a week.
1989- Kirby Puckett becomes the first major league player ever to sign a contract that calls for an average salary of $3 million per year when he inks a pact with the Twins for $9 million over three years.
http://minnesota.twins.mlb.com/NASApp/mlb/min/history/min_history_timeline.jsp?period=3
1989 - Strong northerly winds produced squalls along the shore of Lake Michigan, with heavy snow in extreme southeastern Wisconsin. Milwaukee WI received nine inches of snow, and in Racine County there were more than one hundred automobile accidents.
1990-- George Bush visits US troops in Saudi Arabia during Thanksgiving.
1992 - 45 tornadoes touched down in the Tennessee and Ohio Valleys. Georgia was hard hit with 2 F4 , 1 F3 and 3 F2 storms which killed 6 people and injured 144. Indiana has a total of 15 tornadoes on this day to set a record for an outbreak in November and for the month of November. One, an F4 multiple vortex type, cut a 22 mile path through extreme southeastern Indiana and northern Kentucky.
1998 - It was week 12 of the NFL football season as Denver Broncos QB John Elway achieved the 50,000-yard career-passing mark. He joined Dan Marino as the only passers to throw for more than 50,000 yards in a career. And Elway threw four touchdowns passes the following week to move into third place on the all-time TD pass list.
1999 - 'The Great One', Wayne Gretzky, was inducted into the Hockey Hall of Fame. On June 23, 1999 it had been announced that Gretzky would be the tenth, and last, player to have the three-year waiting period waived by the hall-of-fame selection committee "by reason of outstanding pre-eminence and skill." Gretzky held 61 NHL records.
2005 - Tim McGraw, the Black Eyed Peas, Green Day, Destiny's Child and Kelly Clarkson triumph, each taking two trophies away from the 33rd annual American Music Awards at the Shrine Auditorium in Los Angeles
[headlines]
--------------------------------------------------------------
American Football Poem
Hey nonny no!
Men are fools that wish to die!
Is't not fine to dance and sing
When the bells of death do ring?
Is't not fine to swim in wine,
And turn upon the toe
And sing hey nonny no,
When the winds blow and the seas flow?
Hey nonny no!
-Anonymous (17th century)-
--------------------------------------------------------------

SuDoku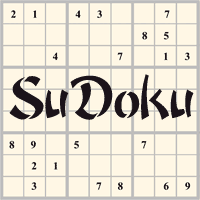 The object is to insert the numbers in the boxes to satisfy only one condition: each row, column and 3x3 box must contain the digits 1 through 9 exactly once. What could be simpler?
http://leasingnews.org/Soduku/soduko-main.htm
--------------------------------------------------------------

Daily Puzzle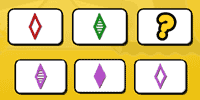 How to play:
http://www.setgame.com/set/puzzle_frame.htm
Refresh for current date:
http://www.setgame.com/set/puzzle_frame.htm
--------------------------------------------------------------


http://www.gasbuddy.com/
http://www.gasbuddy.com/GB_Map_Gas_Prices.aspx
http://www.gasbuddy.com/GB_Mobile_Instructions.aspx
--------------------------------------------------------------

Weather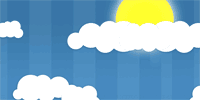 See USA map, click to specific area, no commercials
--------------------------------------------------------------

Traffic Live---
Real Time Traffic Information
You can save up to 20 different routes and check them out with one click,
or type in a new route to learn the traffic live
--------------------------------