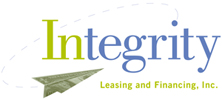 Min 1 year leasing exp., commission only
You should earn $65,000 plus first year,
work from our Boston Office or home office.
Mark Gallagher 781-636-0202 or markg@integrityleasing.com
Integrity Leasing and Financing Inc. started in 1998
and works directly with Vendors and Lessees.

Wednesday, November 24, 2010

Today's Equipment Leasing Headlines


Salvation Army 2010 Kettle
Classified Ads---Other Employment Websites
Job Applications
Lease Employment in China
by Ken Vancini, ZRG Partners
New Hires---Promotions
Classified Ads---Help Wanted
Cartoon---Can you start right away?
The average American credit score is 675
Leasing News "The List"---October, 2010
Where is New CEO for Main Street Bank?
ELFA MFLI-25 Shows 15.5% Drop in Leasing Business?
Latest data from US and UK is good news for lessors
Thanksgiving DVD Classics by Fernando Croce
Planes, Trains & Automobiles/A Charlie Brown Thanksgiving
Addams Family Values/The Ice Storm/The New World
Midvale, Utah---Adopt-a-Dog
Union Bank Unveils Small Businesses Loan, Line, Lease Promotions
Happy Thanksgiving from all of us at Leasing News
News Briefs---
Corporate Profits Were the Highest on Record Last Quarter
FDIC Opens Hundreds of Civil Cases
Hedge crackdown
Oracle awarded $1.3 billion in copyright infringement suit
Lawyers Targeted In $32M International Collections Scam
Jennifer Grey wins 'Dancing with the Stars'
Broker/Funder/Industry Lists | Features (collection)
Top Ten Stories Chosen by Readers | Top Stories last six months
You May Have Missed---
California Nuts Briefs---
Sports Briefs---
"Gimme that Wine"
Thanksgiving in American History
This Day in American History
Football Poem
SuDoku
Daily Puzzle
GasBuddy
Weather, USA or specific area
Traffic Live----

######## surrounding the article denotes it is a "press release" and was not written by Leasing News nor information verified, but from the source noted. When an article is signed by the writer, it is considered a "by line." It reflects the opinion and research of the writer. It is considered "bias" as it is the writer's viewpoint.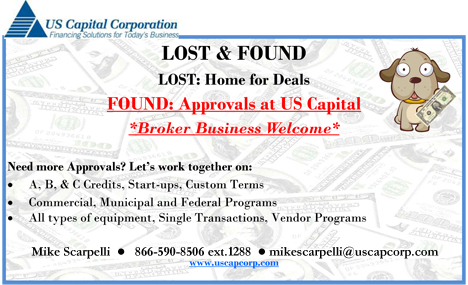 [headlines]
--------------------------------------------------------------

Click here to make a Donation to the
Leasing News Salvation Army Kettle

[headlines]
--------------------------------------------------------------

[headlines]
--------------------------------------------------------------

Job Applications

Added to the email lists of places to look for employment is the web site jobapplications.com. It actually is the start of a new section on articles to help those looking for employment or a better position.
Download Printable Job Applications & Employment Forms

Complete an Online Job Application for over 1,000 Companies Now!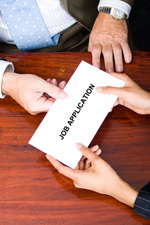 It also has places to seek part-time and seasonal work.

"The problem with most major job sites is that they simply charge too much! Big companies cannot afford to pay to post every entry-level or lower-level management position when the job posting runs hundreds of dollars a piece. So the only way to reach these companies is to get proactive and apply directly yourself to the all the firms in your area. We are here to not only make that process more efficient so that you don't have to hunt around to every employer's site, but we are also developing a community where job-seekers those that were recently hired, and people that have worked at each company for many years can share information about what it is like to work there, what really is needed to get the job, and what it is like to work for a particular local or national company."
Here are past article in Leasing News that may be of interest to read over the Thanksgiving holiday:
Leonardo da Vinci's Resume
http://leasingnews.org/archives/Feb2010/2_19.htm#leonardo
Body Language Speaks Volumes on a Job Interview
http://leasingnews.org/archives/Mar2010/3_24.htm#body
"Hiring a New Sales Person, the Interview"
http://leasingnews.org/archives/May2010/5_26.htm#interview
The Only Job Search e-Mail You Will Ever Need
http://leasingnews.org/archives/Feb2010/2_03.htm#ladders
Eight quick questions while job searching?
by Marie J. Duprey
http://leasingnews.org/archives/Nov2010/11_18.htm#search
Sales makes it Happen Columns
http://www.leasingnews.org/Legacy/index.html
[headlines]
--------------------------------------------------------------

Lease Employment in China
by Ken Vancini, ZRG Partners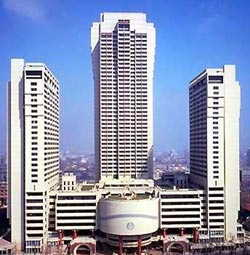 ZRG's office is Located in the Puxi district in Shanghai

"I have recently returned from a very interesting and informative fourteen day business development trip to China, where I met with Captive Lessors, Independents, and Bank-owned leasing companies. The leasing market in China continues to be extremely dynamic and ever-changing. From 2008 to 2009 equipment leasing revenues more than doubled, and the numbers are projected at 89% growth for 2010.
"The number one concern expressed by the many executives with whom we met during the trip was the labor shortage in the market. The perfect combination of skills is rare and hard to find, often requiring someone who understands: equipment leasing, a 'western' company culture, and the Chinese business culture.
"Equipment Leasing is still very young in China, with mainstream acceptance of the industry really beginning in 2005. As a consequence, there is a very limited supply of talent, with many companies using a combination of ex-patriots and local resources. All of the ex-patriots we spoke with mentioned the time it takes to learn and adapt to the social and business culture. Most have adjusted well personally to living in China's large cities. With the shortage of skilled leasing professionals in China, it is not uncommon for employees to command substantial pay increases every year. It's just a sign of the times right now."
"If you are in equipment leasing and are of Chinese dissent or if you speak Mandarin there are plenty of opportunities in the region. ZRG is developing a data base of executives who may be interested in relocating to China."
"ZRG Partners is helping leasing companies staff existing leasing organizations in China as well as assisting multinationals interested in entering the region. We have and will continue to develop the most comprehensive database of leasing professionals in the Asia Pacific region. Our local ZRG office is in the heart of the Shanghai business district. ZRG Partners placed leasing executives in 17 different countries in the past year. "
"It is a very exciting time for equipment leasing in China."
Kenneth Vancini
Managing Partner
ZRG Partners
Boston - Washington - New York – Chicago – Frankfurt Germany – Toronto Canada - Shanghai China – Sao Paulo Brazil
P: 508-366-5800 x203
C: 508-642-5800
F: 508-898-9138
Twitter: ken_vancini
Skype kenneth.vancini
E: kvancini@zrgpartners.com
www.zrgpartners.com

[headlines]
--------------------------------------------------------------

New Hires---Promotions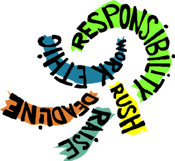 Michael Ash named vice president and manager of syndications for U.S. Bank Equipment Finance where will manage the syndications activity across all U.S. Bank Equipment Finance business units. Previously he held the position of vice president, syndications manager with Wells Fargo Equipment Finance and previous to this served as the vice president, syndications manager with Charter Financial now Wells Fargo Equipment Finance and was with Wells Fargo for 16 years. Ash earned an MBA from New York University, Stern School of Business and a BA from Lehigh University.
http://www.linkedin.com/pub/michael-ash/5/225/547

Mark Baule named manager of Food Assets for Bulldog Asset Management, Atlanta, Georgia. This division incorporates restaurant, food service and entertainment industry assets under one umbrella. Previously he was Vice President Solution Marketing at Selling Insights - A Solutions Company, Principal at Jumpsters Entertainment, Marketing/Category Management Director at Eastman Kodak. Radford University.
Dick O'Connor named Senior Vice President, The Culver Investment Banking division of Culver Capital Group, Northern California, San Rafael office and will focus on managed vendor lease programs and merger & acquisition assignments. He previously was the CFO of Bluefire Capital Partners (October 2006 – January 2008), managing partner and co-founder of IntelliCap LLC (April 2001 – September 2006 ) and president and founder of ILM (September 1991 – March 1998 ), senior vice president of First Sierra Financial (March 1998 – January 2001), chief financial officer of the Open Systems Software Division of Convergent Technologies (July 1986 – January 1991). Minnesota State University, Mankato, University of Saint Thomas,
http://www.linkedin.com/pub/dick-o-connor/0/316/b13


Stanley S. Fishbein, JD, LLM, named Managing Director, Business Development, LFC Capital, Chicago, Illinois. He will be based in New York. He previously was president of CapQuest Group, LLC. (April 2002 – September 2010), as well as management positions with ABN-AMRO Bank, Citibank, and Textron Financial Corporation. He also served as president of Chrysler Capital Fund Management Corporation (1989 – 1992). He received his BBA in accounting from The University of Massachusetts in Amherst, his JD degree from Suffolk University Law School in Boston, and his LLM in taxation from Boston University School of Law.
http://www.linkedin.com/in/stanleyfishbein

Debra Hoffer was appointed account manager for U.S. Bank Equipment Finance technology finance group, law firms in the southeastern United States. She previously worked for US Bank Equipment Finance. She held the position of senior account executive with Presidio Networked Solutions. Earlier in her career she served as vice president-sales with The CIT Group and leasing manager with Key Equipment Finance (2004 – 2006).
http://www.linkedin.com/pub/debra-hoffer/25/761/227

Jim Hynes was appointed account manager for U.S. Bank Equipment Finance technology finance group, Northern California. He previously served as national account manager with Macquarie Equipment Finance (March 1997 – October 2010). CIT (March 1997 – January 2008).
http://www.linkedin.com/pub/jim-hynes/1/b38/628

John Mayer has joined Huntington Bank's Equipment Finance division as LEASENET sales team leader. LEASENET is Huntington's technology finance subsidiary. Previously he held leadership roles with such firms as CHG-Meridian US Finance (April 2010-November 2010), IBM Global Financing (2006 – 2009), IBM Technology, (2009 – April 2010), President, LeaseForce International (2000 – 2006), EVP/COO ITIA Capital, Inc. (2003 – 2005), Sr. Vice-President, Comdisco (1998 – 2000),Vice-President, Development, GE Capital (1997 – 1998), Sr. Finance Manager, AT&T Solutions (1995 – 1970), SVP Business Development/Strategic Financing Vision Quest Enterprises (1992 – 1995), Sr. Financial Mgmt. Consultant M.R. Weiser & Co.(1990 – 1992), Sr. Financial Mgmt. Consultant Laventhol & Horwath (1988 – 1990), Sr. Financial Analyst Pennsylvania State University (1986 – 1988). He graduated from Monmouth University in West Long Branch, N.J. with a bachelor's degree in accounting, finance, and marketing (1982 – 1986). He also graduated from The Pennsylvania State University with a master's degree in business administration (1986 – 1988). Post MBA - Exec. Mgmt. Cert., Global Mgmt., Global Leadership, Intl. Brand Mgmt. Thunderbird School of Global Management (2004 – 2005).
http://www.linkedin.com/pub/john-mayer/1/43/b27


Carlos Milian promoted to Executive Vice President of CSI Latina Financial, Inc., part of CSI Leasing, Inc., St. Louis, Missouri. He is located in Miami, Florida. Previously the Vice President of Syndications for the entire Latin American region, he will continue to lead the funding and syndications efforts at CSI Latina. Mr. Milan has been with CSI for seven years.
http://www.linkedin.com/pub/carlos-milian/9/b16/878

Paul Tyczkowski was promoted to Vice President of Financial Planning and Analysis, LEAF Financial, Philadelphia, Pennsylvania. Previously he was Director of Financial Planning and Analysis for LEAF Financial Corporation and prior to that he served as the Treasury Manager, joining the company December, 2003. Securitization Manager DVI Financial Services (July 1997 – December 2003), Collector, EDS Group (August 1996 – July 1997).He has a Bachelor of Science degree in Accounting from Roger Williams University (1994 – 1996),and has an MBA in Finance from LaSalle University (2001 – 2005). Suffolk County Community College AAS, Accounting (1992 – 1994), William Floyd High School (1989 –1992).
http://www.linkedin.com/pub/paul-tyczkowski/13/638/8b8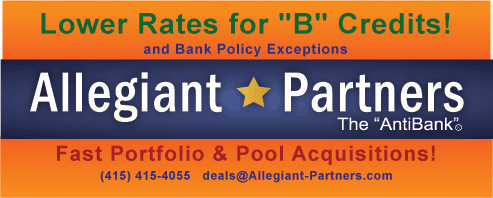 [headlines]
--------------------------------------------------------------

Leasing Industry Help Wanted

Sales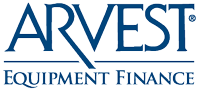 Oklahoma City, Oklahoma
Arvest Equipment Finance is looking to fill the position of Equipment Finance Specialist. Qualified applicants should have (5) plus years of bank leasing experience, a college degree, as well as a proven track record of success in sales. If interested, please go to www.arvest.com and click on careers for a complete and detailed job description. We offer an excellent pay and benefits package along with a company vehicle. EOE/AA

Interviewing Leasing Professionals With Proven Track Record and Established Book of Business.
Envision Provides: 1) Monthly Base Salary 2) Established Funding Sources 3) Fun Working Environment 4) Full Benefits (Health Insurance, 401k)
5) Aggressive Commission Structure.
Resumes To: careers@envisioncapitalgroup.com, Contact: Jeff Edwards (949) 225-1712
Envision Capital Group is dedicated to providing the best in class products and service to our employees, customers, vendors and partners in the small and middle ticket commercial finance industry. With over 50 years of combined experience we have the knowledge, skills, abilities and relationships to help you reach your goals.

Vehicle Lenders Group, LLC is looking for dynamic sales associate. Either work out of one of our offices in Calif. , Dayton, or Oyster Bay, NY or your own office.
Draw w/benefits after three month probation period.
Must have excellent references, honest, self motivated, able to generate $500,000 a month by the end
of 12 months of employment.
Curt Webster, CVLE 516-922-7447 ext 104

Account Executive – Inside Sales
San Francisco, CA
Base salary, a lucrative uncapped commission plan and an environment conducive to your success.
Click here to learn more.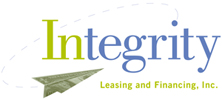 Min 1 year leasing exp., commission only
You should earn $65,000 plus first year,
work from our Boston Office or home office.
Mark Gallagher 781-636-0202 or markg@integrityleasing.com
Integrity Leasing and Financing Inc. started in 1998
and works directly with Vendors and Lessees.


3 years leasing exp., commission only first year or until quota met. You should earn $75,000 first year, work from
home office. Sandra Tieh, HR 512.458.1300 or stieh@onesourcefinancial.com

OneSourceFinancial.com
a OneWorld Business Finance Co-Op Member

Account Executives - Inside Sales
Calabasas, CA
Base salary plus commission. Minimum 1 yr experience.
Please send resumes to: jobs@teqlease.com
Attn: Mike Lockwood or Russ Runnalls CLP
Please see our Job Wanted section for possible new employees.

[headlines]
--------------------------------------------------------------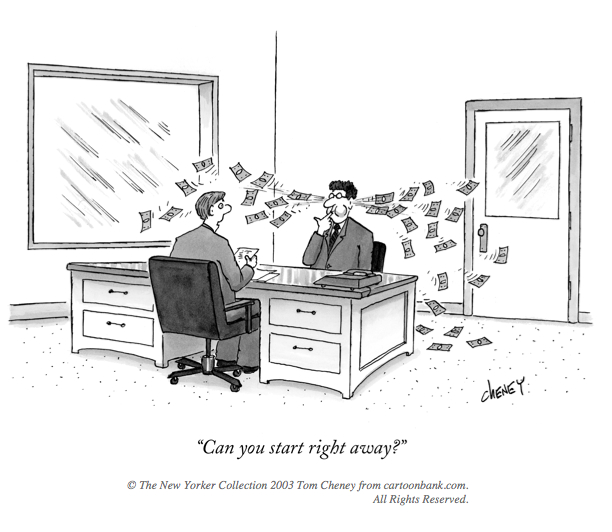 [headlines]
--------------------------------------------------------------

The average American credit score is 675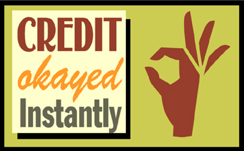 Here's a good chart that explains the impact of your score:
* 750-849 - Excellent –Top 5%. This represents the best score range and best financing terms.
* 700-719 - Very Good - Qualifies a person for favorable financing.
* 675-699 - Average - A score in this range will usually qualify for most loans. Most leases the bottom for a better rate is 680.
* 620-674 - Sub-prime - May still qualify, but will pay higher interest.
Many lenders consider 620 as the dividing line, whereas many "D" lessor see it at 640, where additional collateral and shorter terms will be mandatory.
* 560-619 - Risky - Will have trouble obtaining a loan. Nearly 20% of American, according to Free Credit, have a score under 620
* 500-559 - Very Risky - Need to work on improving your rating.
This is a Cash Advance customer. Even with strong collateral, including a guarantor, you most likely are wasting your time in trying to obtain a loan let alone a lease.
FICO is similar in ratings:

If the FICO is the guideline of most leasing companies, the marketplace is 40%, and at best, the next 18% is also very good, so that is 58% of the market place.
15% may qualify with financial statements and tax returns.
The challenge then is the next tier of 12%.
What is not in these statistics is that they come from all consumers, not just those in business who are proprietors or partners or "principals" of closely held corporations.


http://www.myfico.com/Products/Products.aspx

Visit this link:
http://www.freescore360.com/

FICO starts at $12.95---
http://www.myfico.com/Products/Products.aspx

$19.95:
http://www.creditreport.com/
(This ad is a "trade" for the writing of this column. Opinions
contained in the column are those of Mr. Terry Winders, CLP)
[headlines]
--------------------------------------------------------------

Leasing News "The List"---October, 2010
--- Mergers, Acquisitions & Changes
"The Good, the Bad and the Ugly"-
Direct Capital, Portsmouth, New Hampshire (10/10) "DCC has no relationship with Allied/Ares Capital as the management team led a buyout of Allied's interest in the company a couple months ago. We bought back all the ownership of Allied and now we're 100% employee owned," Chris Broom, CEO.
Financial Pacific Leasing, Federal Way, Washington (10/10) Flexpoint Ford, LLC, Chicago, Illinois, acquires substantial interest in "Fin Pac," who increased its syndicated credit facility, led by Bank of America, from $155 million to $192 million. The company has also renewed its existing $100 million structured warehouse facility with WestLB. Appears Allied has been having its own problems, divesting itself of its interest in leasing entities.
Hillcrest Bank Leasing, Overland Park, Kansas (10/10) Parent bank closed by FDIC and with a newly-chartered bank subsidiary of NBH Holdings Corp., Boston, Massachusetts, to assume all of the deposits of Hillcrest Bank. It had one of the lowest Tier 1 Bank Beat has recorded: 0.82%. Chuck Cannata, former SVP in charge of leasing gone and his assistant Karli Stecklein in charge. Numerous calls are not returned learning if leasing company on the block or being closed down with FDIC directing information to come from Ms. Stecklein.
Bank of West Managed Service Division, Portland, Oregon (10/10) Eric Gross notes the division now providing Microsoft Financing with complete portfolio management and servicing for its existing U.S. loan portfolio. "We selected Bank of the West on the basis of their experience, systems, financial strength and reputation," said Seth Eisner, General Manager of Microsoft Financing.
Equipment Acquisitions Resources, Palatine, Illinois (10/10) BK trustee filed against Harrah's Entertainment, Luxor Hotel, Wynn Las Vegas, as Sheldon Player is a gambler, playing at this clubs, and as reported by a previous story was intercepted at a Colorado airport with a duffle bag of $900,000 in cash that he claimed he won while playing at the clubs in Las Vegas, Nevada.
AMC Funding, Charlotte, North Carolina (10/10) After many complaints from brokers and vendors with bounced checks, it is learned Brendon Job Messenheimer and his wife filed Chapter 7 Bankruptcy before other credits came after him and his main company Advanced Med Corp, Greensboro, North Carolina.
US Bank Manifest, Marshall, Minnesota (10/10) Long time employ Adrian Hebig, SVP-COO, resigns, with other changes and layoffs to follow. Does not return many telephone calls for an interview. Joe Andries, VP & GM Reports of major losses the last two years.
GE Capital, Connecticut (10/10) GE Keeps on Trimming. http://leasingnews.org/archives/Oct2010/10_18.htm#ge
GreatAmerica Leasing, Cedar Rapids, Iowa (10/10) starts new division with Brian Bjella and David Pohlman. Bjella moves his Grandview Financial, Quest Resources, HLC Capital, Dakota Capital, all to Great America Leasing. (10/10) Announces will get into portfolio service business with Joe Andries, VP & GM, who ran US Bank Manifest Portfolio Service, and Brett Steffen, VP, Operations
Butler Capital Corporation, Hunt Valley, Maryland, (10/10) Acquired by BankUnited, Miami Lakes, Florida. CEO Larry Butler to consult for one year, his son and daughter stay with the new operation; will operate as United Capital Business Lending. Formed in 1978, the company found several niches from health equipment, the health industry, and became very will known in the franchise marketplace. They exited the broker marketplace three years ago. About the same time, the company started downsizing since it ended third party originations, letting long time credit executive Don Blody go ( he is now at Madison Capital) and then July, 2009, Vice-President/ Credit Officer Steve Bradley, who had worked for Butler Capital for eleven years.
Koch Financial, Scottsdale, Arizona (10/10) sold to BankUnited, Miami Lakes, Florida; will operate as Pinnacle Public Finance, led by Paul Haerle, a 25-year industry veteran of the public finance and tax-exempt leasing industry and former president of Koch Financial.
US Bank Manifest, Marshall, Minnesota (10/10) Continues downsizing. http://leasingnews.org/archives/Oct2010/10_06.htm#usbank_downsizing
LEAF Financial, Philadelphia, Pennsylvania (10/10) Reported continued cash flow problems, paying bills slowly, 2009 SEC LEAF filings showed 377 employees; February down to 271; reportedly down to 113 now (2009 SEC LEAF filings showed 377 employees; February down to 271; reportedly down to 113 now ((including Leaf Dealer Solutions (formally Dolphin Capital). "There are about 80 people at the Missouri location."))
Alphabetical Order
http://www.leasingnews.org/list_alpha_new.htm
Chronological Order
http://www.leasingnews.org/list_chron_new.htm
((Please Click on Bulletin Board to learn more information))
(Leasing News provides this ad "gratis" as a means
to help support the growth of Lease Police)
[headlines]
--------------------------------------------------------------

Where is New CEO for Main Street Bank?

The FDIC issued a Consent Order to Main Street Bank, Kingwood, Texas on July 28,2010 with perhaps the strongest point "...the replacement of Thomas Depping as CEO, as the bank is given 90 days to find:
"A Chief Executive Officer with a demonstrated ability in managing a bank of comparable size and with experience in upgrading a low quality loan and lease portfolio.
a. Implement the provisions of this order
b. Act to restore the Bank to a safe and sound condition; and
c. Act as the "principal executive officer" of the Bank under Texas Financial Code 33.103 and 33.106"
As of November 23rd, the FDIC told Leasing News the consent order was in effect, but the spokesperson was not aware of the reports or if the bank had a new CEO or president. Leasing News was told the consent order was still in effect.
The web site shows Depping, founder of Sierra Cities as well as master planner of Main Street Bank Leasing as both chairman and CEO:

"Tom Depping joined Main Street Bank in 2004, and serves as Chairman of the Bank, as well as Chairman and Chief Executive Officer of MS Financial Inc. He has more than 27 years of experience in the commercial finance and equipment leasing industry."
https://www.msbanktx.com/Pages/Public/Management.aspx

There is no president listed on the web site. A telephone call inquiring to the status of the Consent order was not returned.
The FDIC consent agreement had several stipulation such as coming up with a strategic plan within 60 days with details about asset management, quality, and a full list of requirements to be reviewed by the board and the commissioner as well as not increase any category more than 5% in the next three month period, requiring a 12% Tier 1 "after allowance for loans and lease losses," capital ratio more than 14% by March 31, 2011, with an increased capital plan to be implemented. This is a brief synopsis of the 25 page consent order which appears below (1)
The September 30, 2010 shows a bank net equity of $46.3 million with a net income of $4.3 million after $2.9 million charge off in commercial and industrial loans and $1.7 million in lease receivable financing (it should be noted the original charge off was $4.6 million, but recoveries were almost $1.8 million. Non-current loans and leases were $2.8 million, up from the previous September 30, 2009 of $823,000.
| | |
| --- | --- |
| Full Time Employees: | |
| September 30, 2009: | 117 |
| September 30, 2010: | 80 |
(The employee loss primarily in lease and finance).


The better news, exceeding FDIC marks:
| | | | |
| --- | --- | --- | --- |
| Tier 1 risk-based capital ratio 9/30/10: | 13.27% | 9/30/09: | 11.33% |
| Total risk-based capital ratio 9/30/10: | 14.54% | 9/30/09: | 12.59% |
(1) FDIC Consent Order:
http://www.fdic.gov/bank/individual/enforcement/2010-07-28.pdf
[headlines]
--------------------------------------------------------------

ELFA MFLI-25 Shows 15.5% Drop in Leasing Business?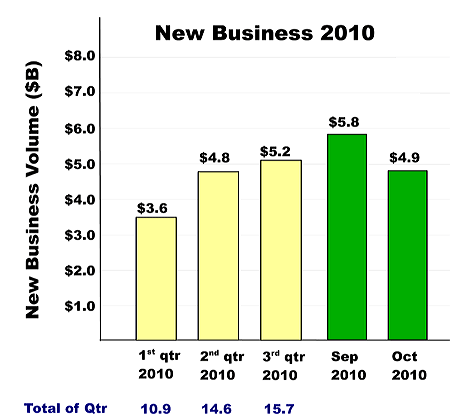 The October Equipment Leasing and Finance Association MFLI-25 monthly report shows a 15.5% drop in leasing business from September to October.
The third quarter was showing a down turn because of a low August, but September brought the trend up. The Fourth Quarter, usually the best for leasing and finance companies is starting off slow, despite many telling Leasing News that leasing business is improving. The ELFA report then is misleading. The reality will come in January.
It really depends on your attitude and aggressive nature in completing new business.
The key to the business survey comes from these 30 companies, who are labeled as "25 participants." This is one of the old complaints about the process.
The list and number of participants seems to change often as leasing companies also change.
Leasing News for years has questioned the accuracy and method of averaging to previous participants monthly numbers. The veracity is very questionable. However, no one else questions ELFA as they are "ELFA."

"ELFA MLFI-25 Participants:"

ADP Credit Corporation
Bancorp South Equipment Finance
Bank of America
Bank of the West
BB&T
Canon Financial Services
Caterpillar Financial Services Corporation
CIT
De Lage Landen Financial Services
Dell Financial Services
EverBank Commercial Finance
Fifth Third Bank
First American Equipment Finance
GreatAmerica
Hitachi Credit America
HP Financial Services
John Deere Financial
Key Equipment Finance
M&I Equipment Finance
Marlin Leasing Corporation
National City Commercial Corp.
RBS Asset Finance
Regions Equipment Finance
Siemens Financial Services
Stearns Bank
Susquehanna Commercial Finance, Inc.
US Bancorp
Verizon Capital Corp
Volvo Financial Services
Wells Fargo Equipment Finance
Previous MFLI-25 Reports:
http://www.leasingnews.org/Conscious-Top%20Stories/ELFA-Survey.htm
[headlines]
--------------------------------------------------------------

Latest data from US and UK is good news for lessors

(Printed with permission of AssetFinance International News)

Written by Brian Rogerson

The UK Finance & Leasing Association (FLA) has reported that - for the first time since the recession began - investment in new plant machinery and business equipment by small and medium-sized businesses grew in Q3 2010.
The value of plant machinery and business equipment financed by FLA members increased by approximately 15% in the third quarter of the year, compared to the same period last year. In total asset finance companies funded £4.6bn of investment in the three months to September 2010

Julian Rose, head of asset finance at the FLA, said: "Growth in business investment in new plant machinery is a positive sign for the manufacturing sector and encouraging for the economy as a whole. Asset finance is able to help many businesses to invest again after a long period of 'making do' with their existing equipment."
"The Government has acknowledged the importance of asset finance for investment during the economic recovery in its Green Paper on business finance. We now want to work with the Government to ensure that all small and medium-sized businesses are aware of the many ways to access funding through asset finance."

FLA cites case in point

The FLA cites as an example, OTM Servo Mechanisms (OTM), a family business based in south England.

Peter Try has worked for OTM over 30 years. The company designs, develops and manufactures precision gearboxes and actuator systems for customers in the aerospace, defense, commercial and industrial sectors.
Despite the current economic uncertainty, Try is planning a major investment for the 35-employee business. A sophisticated computer-controlled gear cutting machine is set to replace a number of existing machines, streamline production and improve the precision for which the business has built its reputation.
Although bank facilities are available, he plans to use a leasing deal made available by the machine vendors. "Leasing", he said, "offers greater flexibility and a reasonable interest rate. The new equipment will help to keep OTM at the forefront of its sector."
GE Capital reveals "worst of crisis passed"

Meanwhile, a sizeable study by GE Capital of chief financial officers (CFOs) in the US has shown that middle-market companies believe the worst of the crisis is behind them and expect to grow at a low-to-moderate pace over the next few years.
The Q3 2010 survey covered some 530 CFOs of companies with revenues ranging from $50m to $1bn, operating across seven major industries, including metals, mining and metals fabrication and food and agriculture. It also included general manufacturing, healthcare, retail, technology, business services and transportation.
While maintaining a cautious tone, some 84% of the CFOs said they expect the US economy to be stable (47%) or improving (37%) over the near term, suggesting little chance for a double-dip recession in the months ahead.

Dan Henson, president and CEO of GE Capital, Americas explained: "CFOs at middle-market companies - which are a significant engine for economic growth in America - believe the recovery will continue, if at a slower pace. Many companies that had been sitting on the fence before moving ahead on a major transaction, because of uncertainties in the economy and in credit markets, are now moving forward."
"We are seeing a healthy corresponding pickup in our commercial activity levels in the Americas," Henson added. "Our corporate lending businesses are up dramatically with lending volume up 69% through the third quarter. Activity levels in our equipment finance businesses are growing but more modestly, up 10% in a market growing at about 5%."
Looking forward, 86% of the respondents see low-to-moderate growth for their businesses continuing over the next few years. Technology companies were the most optimistic, with 59% expecting moderate-or-better growth in the next few years, followed by metals (50%) and general manufacturing companies (45%).
Henson added: "Despite some optimism about their own industries and the future, CFOs continue to feel concerned about the current, broader business environment. Their view of the general health of the US economy improved slightly since the January survey; however the US economy remains somewhat weaker in their view than the broader global economy."

29% forecast greater liquidity

Credit market conditions are seen as generally improving, with a full 85% of CFOs surveyed expecting the amount of credit available to them in their next round of financing to remain the same (56%) or improve (29%). A larger share (75% versus 60% in January) expects their company's cost of capital to improve or remain stable this year.
"Middle-market CFOs are generally more comfortable with their access to credit today," said Henson. "There's more liquidity in the lending markets now, so it's a better time to be borrowing."
Bringing the workforce back

Some 62% of CFOs surveyed said they had begun hiring in 2010, with 56% expecting to continue adding jobs through the rest of the year. A large majority (77%) of the CFOs expected operational positions to make up the greatest percent of new hires. Transportation CFOs who expect to hire led the average in anticipated growth, projecting workforce growth of 11% this year. Overall, CFOs who indicated they would be hiring expected to increase their workforce by an average of 7%.
"Market activity has increased, causing us to begin rebuilding our staffing at almost all levels," Randy Polk, vice president and CFO of Worldwide Equipment of Prestonburg, Kentucky. "While market activity is often hard to predict, we believe this is more than a short-term upward swing. As the trend continues, we expect gradual and sustainable staffing level increases."
The US Equipment Leasing and Finance Foundation has reported similar results in its November 2010 Monthly Confidence Index for the Equipment Finance Industry which shows far higher levels of business confidence than the previous month.
When asked to assess if their current business conditions would remain the same over the next four months, 38% of executives responding said they believe business conditions will improve over the next four months, an improvement from 26.8% in October. No respondents believe conditions will get worse (compared with 7.3% in October), and 61.9% believe business conditions will remain the same over the next four months, down from 65.9% in October.

43% predict leasing to rise

Some 43% of survey respondents (up from 34% in October) believe demand for leases and loans to fund capital expenditures will increase over the next four months, while some 55% (down from 61%) in October, believe demand will "remain the same" during the same four-month time period. 2.4% believe demand will decrease, a drop from 4.9% in October.
Some 64.3% of survey respondents indicate they expect the "same" access to capital to fund business, a significant decrease from 78% in October. 35.7% of executives expect more access to capital to fund equipment acquisitions over the next four months, up from 22% in October. No one expects "less" access to capital, an improvement from 4.7% last month.
When asked, 40.5% of the executives reported they expect to hire more employees over the next four months, up from 22% in October, and 47.6% expect no change in headcount over the next four months, while 12% expect fewer employees, up from 7.3% in October.
100% of the leadership still evaluates the current US economy as "poor" or "fair," at 33.3% and 66.7%, respectively.
Still uncertainty over US economy
But some 40.5% of survey respondents believe that US economic conditions will get "better" over the next six months, an improvement from 17% in October. 59.5%% of survey respondents indicate they believe the US economy will "stay the same" over the next six months, down from 75.6% in October. No one responded they believe economic conditions in the US will worsen over the next six months – this is down from 7% who believed so in October.
In November, 45.2% of respondents indicate they believe their company will increase spending on business development activities during the next six months, up from 36.6% in October. 54.8% believe there will be "no change" in business development spending, down from 63% last month.
Aylin Cankardes, president of Rockwell Financial Group stressed: "We are starting to see increased opportunities in certain segments. Capital is still tight but more available than it has been over the past year. The focus continues to be investment level credits."
Leaseurope brings together 45 member associations in 32 European countries representing the leasing long term and/or short term automotive rental industries. In 2009, these associations represented more than 1,300 leasing firms and more than 780 short term rental companies.

Free membership to obtain AssetFinance International News
http://www.assetfinanceinternational.com/index.php
[headlines]
--------------------------------------------------------------

Leasing News: Fernando's View
By Fernando F. Croce


Special Thanksgiving Edition:
There may be no shortage of Christmastime classics, but when it comes to Thanksgiving, folks are often stumped when it's time to watch a movie with the family. When looking for seasonal movies to watch with your family, a great tip is to visit Netflix and search for discussion boards on holiday movies. By getting in contact with fellow movie buffs, you may be able to discover titles you never heard about before. In the meantime, here are some savory choices to go with your turkey gravy and pumpkin pie.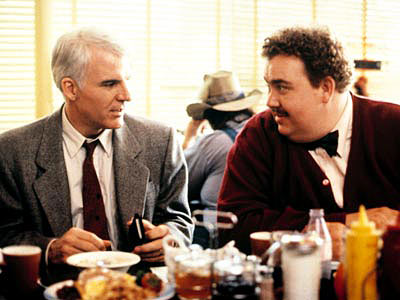 Planes, Trains & Automobiles
(John Hughes, 1987): Steve Martin and John Candy make a splendid odd couple in this hilarious and ultimately poignant comedy from director John Hughes ("The Breakfast Club"). Smooth advertising exec Neal (Martin) and brash salesman Del (Candy) make unlikely traveling companions, but when their flight is grounded by snow, the two are stuck on a madcap road trip. Can they make it home in time for Thanksgiving—or, more to the point, before they kill each other? There are several memorable jokes and characters along the way, but what makes the film such an enduring treat is the expert chemistry between Martin and Candy.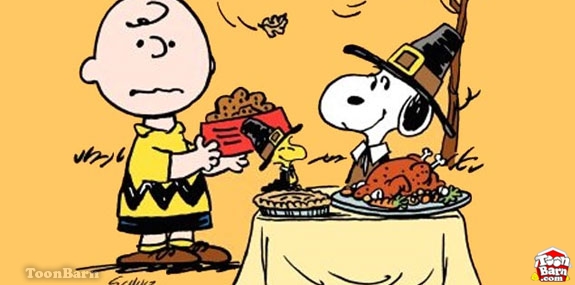 A Charlie Brown Thanksgiving (Bill Melendez & Phil Roman, 1973): No holiday gathering is complete without a visit from the Peanuts gang. In this short but delightful animated TV special, Charles M. Schultz's characters come to face such Turkey Day challenges as getting the family together and getting the right meals cooked. When Peppermint Patty and friends invite themselves over to Charlie Brown's house, he must whip up a holiday special even though he's supposed to be going to his grandmother's house. Throw in lessons about what Thanksgiving really stands for and Snoopy and Woodstock in pilgrim costumes, and you have a tip-top Peanuts feature.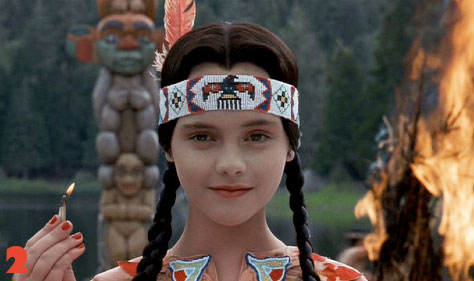 Addams Family Values
(Barry Sonnenfeld, 1993): A rare sequel that's wittier than the original, this dark-humored gem boasts what is possibly the funniest Thanksgiving pageant on record. While Gomez (Raul Julia) and Morticia (Anjelica Huston) deal with a conniving babysitter (Joan Cusack) back home, their children Wednesday (Christina Ricci) and Pugsley (Jimmy Workman) endure the horrors of a tacky summer camp. The film's comic high point comes when the kids take part in the camp's play about the first Thanksgiving (titled "A Turkey Named Brotherhood") and turn traditions upside down. Without giving too much away, let's just say you won't look at pilgrims and Indians the same again.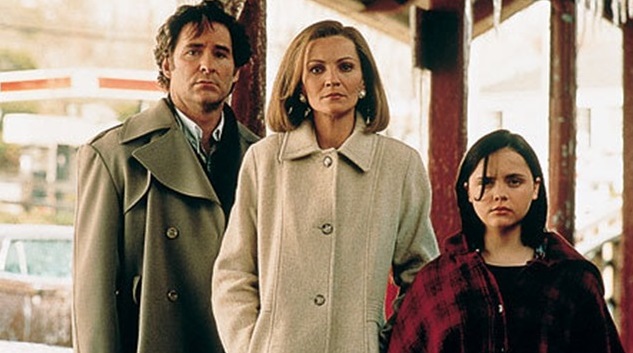 The Ice Storm
(Ang Lee, 1997): Family has always been one of versatile director Ang Lee's concerns, a concern that he examines in this sensitive, beautifully acted portrait of tensions and secrets emerging in suburban Connecticut during the Thanksgiving weekend. The year is 1973, and the Hood and Carver families are struggling not to spin out of control in the face of national crisis. Will the festivities bring them together, or will their troubles merely grow larger? A melancholy but thoughtful and ultimately hopeful tone and splendid performances from a first-rate cast (including Kevin Kline, Joan Allen, Sigourney Weaver and Christina Ricci) make this a must.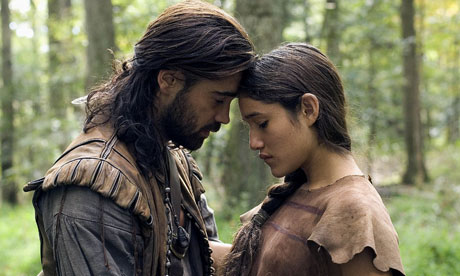 The New World (Terrence Malick, 2005): No film more movingly depicts the first interactions between Native Americans and European settles than this beautiful epic from master director Terrence Malick ("Days of Heaven," "The Thin Red Line"). Offering a sweeping panorama of the nation's nascent period, it sensitively depicts the relationship between explorer John Smith (Colin Farrell) and young native princess Pocahontas (Q'Orianka Kilcher), who develop a profound love for each other despite the many and often violent differences between their cultures. Offering an emotional, visually sublime vision of hope between human beings and nature, this masterpiece is certainly something for every movie lover to be thankful for.
[headlines]
--------------------------------------------------------------

Midvale, Utah---Adopt-a-Dog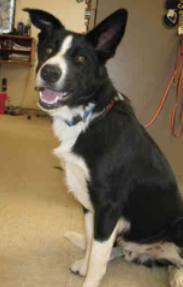 (Original had "red eye" and we tried to clean it up in the photograph)
Sklyer
Breed: Border Collie Mix
Size: Med. 26-60 lbs (12-27 kg)
Color: Black - With Tan, Yellow or Fawn
Sex: Male
Age: Young
Skyler is: good with dogs

Skyler's story...
"Beautiful, smart, very loving Border Collie for adoption. Available for adoption Monday. Great with dogs, and kids. Wants to please, and will be a very to learn any new commands, or tricks you want to teach him. adoption fee is only $25.00"
Shelter: Midvale Animal Services
Phone: (801) 256-2528
- Let 'em know you saw "Skyler" on Adopt-a-Pet.com!
E-mail: Please call this shelter!
(They don't list their email address here)
Address: 8190 South Main Street
Midvale , UT 84047


Adopt-a-Pet by Leasing Co. State/City
http://www.leasingnews.org/Conscious-Top%20Stories/Adopt_Pet.htm

Adopt a Pet
http://www.adoptapet.com/\

#### Press Release #########################
Union Bank Unveils Small Businesses Loan, Line and Lease Promotions
LOS ANGELES--)--Union Bank, N.A., announced four loan, line, and lease promotions for businesses located in California, Oregon, and Washington. These promotional offers make it simple and affordable for small businesses to continue investing in technology to help grow their businesses.
"When you come to Union Bank with financing needs, we respond with options specifically tailored to the needs of small business"
The four offers cover commercial real estate loans, business loans and business lines of credit, commercial vehicle loans, and equipment leases. Running through the end of November, the discounts these promotions offer provide Union Bank customers an easy way to grow their businesses during the end-of-year crunch.
"When you come to Union Bank with financing needs, we respond with options specifically tailored to the needs of small business," said Christy Schmitt, senior vice president, Small Business Banking, Union Bank. "These four financing offers can help customers grow their business while minding their budget and freeing up capital."
Full details for all small business financing offers are available at www.unionbank.com/sbfinancingoffers.
The commercial real estate loan promotion allows small businesses to save up to $1,000 in loan fees.1 Given the current real estate market combined with today's competitive interest rates, now may be a good opportunity for businesses to purchase new property, refinance, or simply take advantage of the benefits of owning versus leasing. Union Bank offers a 45-day average closing process and a range of fixed- or variable-rate terms.
The business loans and business lines of credit promotion allows small businesses to save up to $250 on the initial fee for either a loan or a line of credit.2 Whether funds are needed for short-term cash flow, business expansion, equipment purchases, or simply to build permanent working capital or pay off debt, a business loan or business line of credit from Union Bank can help. Businesses can choose from a variety of solutions, including a Business OptionsLineSM. The Business OptionsLine offers all the benefits of a traditional business line of credit, plus options for converting an outstanding balance to a term loan. Secured, unsecured, or interest-only options are available.
The commercial vehicle loans promotion allows small businesses to receive 1.75% discount off the posted rate for loans of $100,000 or more.3 Vehicles such as delivery or service trucks can play an indispensable role in a business's day-to-day operations. They can also be one of a business's biggest fixed costs. Union Bank provides financing that helps small businesses get the vehicles they need to run smoothly while saving them money with competitive financing offers. This commercial vehicle loan promotion is for new or used vehicles (purchased or refinanced) for terms of up to 60 months.
The equipment leasing promotion allows small businesses to save up to $150 on the lease documentation fee.4 Equipment is one of a business's most basic costs, and unfavorable financing terms can have a real impact on their bottom line. Union Bank offers competitive equipment leases with up to 100% financing to help free up capital for other business needs. Flexible lease-end options are available.
Applications for all Union Bank loans, lines, and leases must be received by November 30, 2010.
About UnionBanCal Corporation & Union Bank, N.A.
Headquartered in San Francisco, UnionBanCal Corporation is a financial holding company with assets of $80 billion at September 30, 2010. Its primary subsidiary, Union Bank, N.A., is a full service commercial bank providing an array of financial services to individuals, small businesses, middle-market companies, and major corporations. The bank operated 397 banking offices in California, Washington, Oregon and Texas, as well as two international offices, on September 30, 2010. UnionBanCal Corporation is a wholly-owned subsidiary of The Bank of Tokyo-Mitsubishi UFJ, Ltd., which is a subsidiary of Mitsubishi UFJ Financial Group, Inc. Union Bank is a proud member of the Mitsubishi UFJ Financial Group (MUFG, NYSE:MTU), one of the world's largest financial organizations. Visit www.unionbank.com for more information.
#### Press Release ##############################
[headlines]
---------------------------------------------------------------

Happy Thanksgiving from all of us at Leasing News
Steve Chriest, Gretchen Gabriel, Rick Jones, Kit Menkin, Terry Winders, CLP, and the Leasing News Advisory Board:
Leasing News

Chairman, Advisory Board

Bob Teichman, CLP
Teichman Financial Training, Sausalito, CA.

Advisory Board

Edward Castagna
Nassau Asset Management, Westbury, NY
Steve Crane, CLP
Bank of the West, Walnut Creek, CA

Endeavor Financial Services, Costa Mesa , CA

Phil Dushey
Global Financial Services, Manhattan, NY
Ken Greene, Esq.
Hamrick & Evans, Universal City/Kentfield, CA
Shawn D. Halladay

The Alta Group, Salt Lake City, UT

Robert S. Kieve
Empire Broadcasting, San Jose, CA
Bruce Kropschot

Kropschot Financial Services, The Villages, FL

Bruce Lurie
Douglas-Guardian Services Corporation, Houston, TX
Andrew Lea, M.A.
Point Richmond, CA
Allan Levine
Madison Capital, LLC., Owings Mills, MD
Don Myerson
BSB Leasing, Colorado, Hawaii
Armon L. Mills, CPA
San Diego Business Journal, San Diego, CA
Dan Pulcrano
Metro Newspapers, San Jose, California
Ginny Young

former Brava Capital, Orange, CA

Rosanne Wilson, CLP
1st Independent Leasing, Beaverton, OR

News Briefs----

Corporate Profits Were the Highest on Record Last Quarter
http://www.nytimes.com/2010/11/24/business/economy/24econ.html?_r=1&src=me&ref=business
FDIC Opens Hundreds of Civil Cases
http://www.foxbusiness.com/markets/2010/11/23/fdic-opens-nearly-civil-cases-bank-officers-staff/
Hedge crackdown
http://www.nypost.com/p/news/business/hedge_crackdown_JtGgMXhyRmjcJDqpyAdVxN
Oracle awarded $1.3 billion in copyright infringement suit
http://www.latimes.com/business/la-fi-oracle-20101124,0,7353550.story
Lawyers Targeted In $32M International Collections Scam
http://www.collectionscreditrisk.com/news/lawyers-targeted-in-international-collections-scam-3004093-1.html


Jennifer Grey wins 'Dancing with the Stars'
http://www.dallasnews.com/sharedcontent/dws/dn/latestnews/stories/DN-dancing24_1124gd.State.Edition2.4105bfd.html


You May have Missed---

Casino giant Harrah's changes name to Caesars
http://chicagobreakingbusiness.com/2010/11/casino-giant-harrahs-changes-name-to-caesars.html

Sports Briefs----

San Francisco 49ers: The Top 50 Greatest 49ers of All Time
http://bleacherreport.com/articles/517220-san-francisco-49ers-top-50-greatest-49ers-of-all-time
Who should be the 2010 College Football Mascot Champ?
http://bleacherreport.com/mascotpolitics


California Nuts Briefs---
SF Bay Area Tea Party activist working to put Arizona-style immigration law on California ballot
http://www.contracostatimes.com/top-stories/ci_16693931?nclick_check=1
Epic snowstorm delights Tahoe-bound vacationers
http://www.examiner.com/winter-recreation-in-san-francisco/epic-snow-storm-puts-smiles-on-the-faces-of-tahoe-bound-skiiers


"Gimme that Wine"

Dutton-Goldfield Winery moves into its own space
http://www.sfgate.com/cgi-bin/article.cgi?f=/c/a/2010/11/21/TR3O1GBALD.DTL&type=travel
2009 Beaujolais: The Chronicle recommends
http://www.sfgate.com/cgi-bin/article.cgi?f=/c/a/2010/11/21/FD3O1GE6C9.DTL
Wineries plan N.J. wine trails
http://www.courierpostonline.com/article/20101121/LIFE0301/11210301/Wineries-plan-N.J.-wine-trails
Beer goes best with turkey, then Champagne, after that you are on your own whether Zinfandel or Syrah. Never a Bordeaux, maybe a Pinot Noir or Malbec, but most likely try a real good beer. And that is from a wine lover. Kit Menkin.

Free Mobile Wine Program
http://leasingnews.org/archives/Feb2010/2_26.htm#mobile
Wine Prices by vintage
http://www.winezap.com
US/International Wine Events
http://www.localwineevents.com/
Winery Atlas
http://www.carterhouse.com/atlas/\
Leasing News Wine & Spirits Page
http://two.leasingnews.org/Recommendations/wnensprts.htm

[headlines]
----------------------------------------------------------------
Thanksgiving in American History
1621-History records the earliest American harvest festival was celebrated in early December by the Pilgrims at Plymouth, Mass. A peace treaty and defensive alliance between the Wampanoag Indians and the Pilgrims was con­cluded at Strawberry Hill, Plymouth, Mass. Arranged by Squanto, an English-speaking Indian, it was one of the earliest recorded treaties between Europeans and Indians in North America. Squanto had been kidnapped and sold as a slave in Spain. He escaped to Eng­land, where he learned English, and lived in New­foundland for a time before returning to Massachusetts in 1619.
Meat and bird were rare. Turkeys flourished in Pennsylvania, but not in New England. Seafood was the main source of nutrition women and children arriving in New England to join their Pilgrim husbands and fathers. Settlers were feasted with "a lobster or a piece of without bread or anything else but a cup of spring water." Many lobsters weighed 25 lbs. and were so abundant that the smallest child could catch them. Clams, mussels, and fish stew were also popular dishes.
The coastal Indians, diminished by a viral hepatitis, needed the Europeans to help protect them from "inland" Indian tribes and approached the "Pilgrims" to aid them offering food and fur as blankets for small trinkets that was their main reason for the relationship. Many of the blankets unknown to all carried measles, chicken pox, and other European diseases unknown to the New World (See the December, 2005 edition of Smithsonian Magazine. The Indian population on the East Coast was ten million and within one hundred years diminished to one million.)
1631-The first public thanksgiving, a fast day, was celebrated in Massachusetts Bay Colony, on February 22, though history records many private celebrations before this date.
1789- Thanksgiving Day was celebrated for the first time as a national holiday. Pres. Washington, at the request of Congress, had proclaimed it a day of thanksgiving for the Constitution. Anti-Federalists protested that his proclamation violated states rights.
1864- Oct 3, Thanksgiving Day was proclaimed a national holiday by Pres. Lincoln, to be observed on the last Thursday in November. In 1939, Pres. Franklin D. Roosevelt moved Thanksgiving Day one week back to stimulate Christmas shopping. In 1941, Congress adopted a joint resolution confirming the fourth Thursday, not the last Thursday, as Thanksgiving Day. In most states, the Friday after Thanksgiving is also a holiday. In Nevada, it is called Family Day.
This Day in American History
1713 -Birth of Father Junipero Serra, Spanish missionary to western America. From 1769, he established 9 of the first 21 Franciscan missions founded along the Pacific coast and baptized some 6,000 Indians before his death in 1784. In doing so, he erased the California Indian culture and way of life, often in a cruel manner, but he was on a "mission" and is part of elementary school projects to learn about the Catholic churches built in California. He is credited with helping to bring "civilization" to California coast, including vineyards.
http://www.pbs.org/weta/thewest/people/s_z/serra.htm
http://www.newadvent.org/cathen/13730b.htm
1784- Zachary Taylor's birthday, the soldier who became twelfth president of the US was born at Orange County, Virginia. Term of office, March 4, 1849-July 9, 1850. He was nominated at the Whig party convention in 1848, but, the story goes, he did not accept the letter notifying him of his nomination because it had postage due. He cast his first vote in 1846, when he was 62 years old. Becoming ill July 4, 1850, he died at the White House, July 9. His last words, " I am sorry that I am about to leave my friends."
1812 - Southwesterly winds of hurricane force sank ships and unroofed buildings at Philadelphia and New York City.
1832- South Carolina passes Ordinance of Nullification to challenge Federal government rights over states, starting with tariff laws and other issues: historians view as the first sign of a succession from the United States.
http://www.encyclopedia.com/html/n1/nullific.asp
http://www.publicbookshelf.com/public_html/The_Great_Republic_By
_the_Master_Historians_Vol_III/nullificat_bj.html
http://www.yale.edu/lawweb/avalon/states/sc/ordnull.htm
1835- Texas Rangers, a mounted police force, was authorized by the Texas Provisional Government. Rangers served primarily as volunteers since government offers of payment rarely materialized. In 1835, as the movement for Texas independence was about to boil over, a council of colonial Texas representatives created a "Corps of Rangers" to protect the frontier from hostile Indians. For the first time, their pay was officially set at $1.25 a day and they were to elect their own officers. Settlers rebelled against the Mexican government in 1836 over violations of their rights and the suspension of immigration from the U.S and Europe. The Texas Rangers played an important but little known role in this conflict. They covered the retreat of civilians from dictator Santa Ana's army in the famous "Runaway Scrape," harassed columns of Mexican troops and provided valuable intelligence to the Texas Army. The only men to ride in response to Col. William B. Travis' last minute plea to defend the Alamo were Rangers who fought, and died, in the cause of Texas freedom.
1838- Canadian Sulpician missionary Franois Blanchet, 43, first arrived in the Oregon Territory. A native of Quebec, he spent 45 years planting churches in the American Northwest, and is remembered today as the "Apostle of Oregon."
http://www.newadvent.org/cathen/02593a.htm
1852 - Commodore Matthew Perry sails from Norfolk, VA, to negotiate a treaty with Japan for friendship and commerce.
1859 -- Evolutionary theorist Charles Darwin's Origin of the Species is published.
http://www.darwinfoundation.org/
1863-"Lookout Mountain" Battle; part of a major three day major Civil War battle, after reinforcing the besieged Union army at Chattanooga, Tennessee, General Ulysses S. Grant launched the battle of Chattanooga.. Evidently falsely secure in the knowledge that his troops were in an impregnable position on Lookout Mountain, Confederate General Braxton Bragg and his army were overrun by the Union forces. Bragg himself barely escaped capture. The battle is very famous for the Union Army's spectacular advance up a heavily forced slope into the teeth of the enemy guns. Many historians claim this victory gave Grant the momentum of his campaign. Accordingly, pre-frontal clouds obscured the upper battle- field aiding a Union victory.
http://ngeorgia.com/history/lookoutmountain.html
http://www.publicbookshelf.com/public_html/The_Great_Republic_By
_the_Master_Historians_Vol_III/civilwar_eh.html
http://www.angelfire.com/rant/Tryp/rubyfalls.html
http://ngeorgia.com/naturally/lookout_mountain.html
http://www.chattanoogan.com/articles/article_34050.asp
1863 - The "battle above the clouds" was fought on Lookout Mountain near Chattanooga. Pre-frontal clouds obscured the upper battle- field aiding a Union victory.
1868 Scott Joplin Birthday, born Texarkana, Texas
http://www.scottjoplin.org/biog.htm
http://www.geocities.com/BourbonStreet/Bayou/9694/
http://www.ddc.com/~decoy/sjop.htm
http://www.lsjunction.com/people/joplin.htm
1871-The National Rifle Association was organized and chartered in New York City with 35 members. Its first shooting meet was held on April 25,1873 at Creedmore, NY. The contestants included nine regiments of the New York National Guard, one regiment of the New Jersey National Guard, the U.S. Engineers, and a squad of regular servicemen from Governors Island. The first president of the association was General Ambrose Everett Burnside, who had commanded the Army of the Potomac during the Civil War.
http://www.nra.org/
1880 -In Montgomery, AL, more than 150 delegates from Baptist churches in 11 states met to form the Baptist Foreign Missions Convention of the United States. Liberian missionary William W. Colley was chief organizer, and the Rev. William H. McAlpine was elected the first president.
1887- Mary Ely Lyman birthday, Anglo-American theologian. Received her B.D. from Union Seminary in 1919 as the only woman in the class. Was not allowed to attend the commencement luncheon and had to sit in the balcony with faculty wives during the graduation ceremony even though she was the ranking scholar of her class. She attended two years at Cambridge on a fellowship and was refused a degree or a transcript because of her sex. She taught religion at Barnard College from 1919-1940 and taught at Union Seminary along with her husband. She was dean and professor of religion at Sweet Briar College. In 1950 became the first woman to hold a faculty chair at Union Seminary although a few years earlier she had been terminated because her husband (15 years her senior) had retired and it was "assumed" she would be retiring also.
http://www.uts.columbia.edu/projects/AWTS/exhibit/lyman1.html
http://www.uts.columbia.edu/projects/AWTS/exhibit/lyman2.html
1888-Birthday of Dale Carnegie, American inspirational lecturer and author. Dale Carnegie was born at Maryville, MO. His best known book, " How to Win Friends and Influence People," publish in 1936,sold nearly five million copies and was translated into 29 languages. Carnegie died at New York, NY Nov 1.1955.
http://selfhelp.lifetimeinfo.com/gurus/dalecarnegie.htm
http://www.westegg.com/unmaintained/carnegie/carnegie.html
http://www.dale-carnegie.com/
1896-The first absentee voting law was enacted by Vermont. According to its provisions, a voter could obtain a certificate declaring that he was qualified to vote in the state. He could then vote for state officers at any election booth in the state. 1896-Birthday of singer Rosa Henderson (born Rosa Deschamps), Henderson, KY
http://www.redhotjazz.com/rosahenderson.html
http://bluesland.net/thang/RosaHenderson.html
http://music.mainseek.com/1912R46K0_Artists-A-Z-H-Rosa-Henderson.html
1918-Birthday of piano player/organist/arranger Bill "Wild" Davis, Glasgow, Mo.
http://www.theiceberg.com/artist/28016/wild_davis.html
1919 -- The Oscar Mayer Company reopens a meat-packing plant on Madison's east side. The company searched for skilled workers in a recruiting frenzy that included a sweep of Milwaukee's Polish saloons during the Cudahy packing-plant strike. The Oscar Mayer plant had been operated by the Farmers' Cooperative Packing Company, which formed under a strongly worded state law encouraging cooperatives. Prior to the cooperative's opening two years ago, in 1917, Madison-area farmers had no choice but to sell their pigs and cattle to the Chicago beer trusts. Response to the cooperative was enthusiastic -- 5,000 area farmers bought nearly 600,000 dollars of stock in the new enterprise. The nation had only two other farm-owned cooperative packing plants, both in Wisconsin. But faced with mounting wages and operating losses, and no real prospect of new capital, the cooperative was forced to sell the plant to the Chicago firm, Oscar F. Mayer & Brother.
1922-pianist Teddy Wilson born Austin, Texas.
http://www.pbs.org/jazz/biography/artist_id_wilson_teddy.htm
http://www.audioroots.com/musique/new-york-chicago_612.htm
http://www.pianolagoon.com/1702553.html
1923-birthday of baritone sax player Serge Chaloff, Boston, MA
http://www.theiceberg.com/artist/27266/serge_chaloff.html

http://www.allaboutjazz.com/reviews/r1201_015.htm
1923-Birthday of harmonica player Earl Payton, Pine Bluff, AR
1924-The first "Corn-husking championship" was held on a farm near Alleman, Polk County, IA. there were six contestants. The winner was Fred Staek of Webster County, IA, who husked 1,1891 pounds in 90 minutes.
1925-Birthday of sax player Al Cohn sax ,Brooklyn NY
http://www.vh1.com/artists/az/cohn_al/bio.jhtml
http://www.52ndstreet.com/reviews/reissues/cohnovertones.reissues.html
(one of the "Four Brothers:" Serge Chaloff, Stan Getz, Zoot Sims and Herbie Stewart. Al Cohn replaced Herbie Stewart. Jimmy Giuffre, you would also be right, and he did replace Zoot Sims on Tenor sax (Guiffre is known as a great clarinet player. But what is best known beside the sound, is the tune arranged by Jim Guiffre with Serge Chaloff on baritone sax and Stan Getz, Zoot Sims, and Al Cohn on tenor sax. What makes this so unique is not the four together, but the arrangement with the lead in the trombone section? A jazz classic.
http://www.gerrymulligan.info/m_4-again.html
http://www.mymusic.ca/product.asp?myptr=theiceberg&muzenbr=
192717&last_page=http%3A%2F%2Fwww%2Etheiceberg%2Ecom
%2Fartist%2Ehtml%3Fartist%5Fid%3D4639
http://www.blacksaint.com/bios/jgiuffre.html
1932 - The FBI Scientific Crime Detection Laboratory officially opens in Washington, D.C. The lab, which was chosen because it had the necessary sink, operated out of a single room and had only one full-time employee. In fact, J. Edgar Hoover, the head of the FBI, provided the lab with very few resources and used the "cutting-edge lab" primarily as a public relations tool. But by 1938, the FBI lab added polygraph machines and started conducting controversial lie detection tests as part of its investigations. In its early days, the FBI Crime Lab worked on about 200 pieces of evidence a year. By the 1990s, that number multiplied to approximately 200,000. Currently, the FBI Crime Lab obtains 600 new pieces of criminal evidence everyday.
1933-Singer Bessie Smith, 38, cuts last record, " I'm Down in the Dumps."
http://physics.lunet.edu/blues/Bessie_Smith.html
http://www.redhotjazz.com/bessie.html
http://alt.venus.co.uk/weed/bessie/
1937-The Andrews Sisters record Bei Mir Bist Du Schoen (Decca). We had dinner last year next to the two surviving sisters and their husbands at the Bellagio in Las Vegas, Nevada. They still looked great and appeared to be very gracious people.
http://www.cmgww.com/music/andrews/
http://www.bigbands.net/andrewsbio.htm
1941-Birthday of bass player Donald "Duck" Dunn, Memphis, TN, perhaps best known for playing himself in "The Blues Brothers." A Saturday night studio musician who is one of the architects of the Stax / Volt sound.
http://www.ericclaptonfaq.com/questions/Donald_Duck_Dunn.htm
http://us.imdb.com/name/nm0242551/
1941-Birthday of drummer Pete Best, Madras India, known for being the original "Beatles" drummer, and for setting the beat sound; fans were "outraged" when he was replaced by Ringo Starr.
http://www.beatlesagain.com/bpete.html
http://www.pete-best.com/
http://www.petebest.com/1988.asp
http://petebestdiscography.com/
1941-Donald "Duck" Dunn of Booker T., "The Blues Brothers," & the MG's is born.
1944--Birthday of Rita Mae Brown, novelist and poet. Gained fame with her rollicking Rubyfruit Jungle about growing up a lesbian in South Florida when she became friends with actor Alexis Smith. Later she had an affair with tennis player Martina Navritalova and wrote a controversial "revenge" book about women's tennis.
1944- 111 U.S. B-29 Superfortress bombers raid Tokyo for the first time since Capt. Jimmy Doolittle's raid in 1942. Their target: the Nakajima aircraft engine works. Fall 1944 saw the sustained strategic bombing of Japan. Despite the barrage of bombs that were dropped, fewer than 50 hit the main target, the Nakajima Aircraft Works, doing little damage. The upside was that at such a great height, the B-29s were protected from counter-attack; only one was shot down. One Distinguished Flying Cross was awarded as a result of the raid. It went to Captain Steakley.
1947 -John Steinbeck's novel "The Pearl" published
http://www.gradesaver.com/ClassicNotes/Titles/pearl/about.html
1947- Congress voted to cite the Hollywood Ten, who opposed the HUAC hearings, as "unfriendly witnesses" for contempt of Congress for refusing to answer questions about alleged Communist influence in the movie industry. At the same time 50 top Hollywood executives convened and decided to discharge or suspend the Hollywood Ten until acquittal or declaration that they were not Communists. Among the ten were director Edward Dmytrak, who later recanted and gave names of suspected Communists, Lester Cole, and writer Ring Lardner Jr. Lester Cole later wrote "Hollywood Red."
1950 - Frank Loesser's musical comedy, "Guys and Dolls", opened at the 46th Street Theatre in New York City. The show ran for 1,200 performances.
1950 - The temperature at Chicago, IL, dipped to 2 below zero to equal their record for the month established on the 29th in 1872. On the first of the month that year Chicago established a record high for November with a reading of 81 degrees.
1951-KNIGHT, NOAH O. Medal of Honor
Rank and organization: Private First Class, U.S. Army, Company F, 7th Infantry Regiment, 3d Infantry Division. Place and date: Near Kowang-San, Korea, 23 and 24 November 1951. Entered service at: Jefferson, S.C. Born: 27 October 1929, Chesterfield County, S.C. G.O. No.: 2, 7 January 1953. Citation: Pfc. Knight, a member of Company F, distinguished himself by conspicuous gallantry and indomitable courage above and beyond the call of duty in action against the enemy. He occupied a key position in the defense perimeter when waves of enemy troops passed through their own artillery and mortar concentrations and charged the company position. Two direct hits from an enemy emplacement demolished his bunker and wounded him. Disregarding personal safety, he moved to a shallow depression for a better firing vantage. Unable to deliver effective fire from his defilade position, he left his shelter, moved through heavy fire in full view of the enemy and, firing into the ranks of the relentless assailants, inflicted numerous casualties, momentarily stemming the attack. Later during another vicious onslaught, he observed an enemy squad infiltrating the position and, counterattacking, killed or wounded the entire group. Expending the last of his ammunition, he discovered 3 enemy soldiers entering the friendly position with demolition charges. Realizing the explosives would enable the enemy to exploit the breach, he fearlessly rushed forward and disabled 2 assailants with the butt of his rifle when the third exploded a demolition charge killing the 3 enemy soldiers and mortally wounding Pfc. Knight. Pfc. Knight's supreme sacrifice and consummate devotion to duty reflect lasting glory on himself and uphold the noble traditions of the military service.
1955---Top Hits
Sixteen Tons - Tennessee Ernie Ford
Autumn Leaves - Roger Williams
Love and Marriage - Frank Sinatra
Love, Love, Love - Webb Pierce
1958 - Jackie Wilson's "Lonely Teardrops" was released, as was a Richie Valens' album featuring "Donna" on one side and "La Bamba" on the other.
1957 -- Cleveland rookie Jim Brown rushes for an NFL record 237 yards and four touchdowns to lead the Browns to a 45-31 victory over the Los Angeles Rams.
http://images.nfl.com/history/images/1124.jpg
1957-Harry Belafonte was at #1 on the UK chart with "Mary's Boy Child", the first single to sell over 1 million copies in the UK. It stayed at the top for seven weeks.
1958-The Kingston Trio became the very first group to ever have an album reach the top of the US chart. Before them, only solo artists had hit number one. They would go on to record a total of fourteen Top Ten albums and an additional five would enter the top 25.
1958 - Harold Jenkins, who became Conway Twitty, got his first #1 hit with "It's Only Make Believe", which was the United States' most popular song for one week.
1961 - The Lion Sleeps Tonight became the first African song to hit the Number 1 spot on the American pop chart. The American version, recorded by the Tokens, was a translation of a South African folk song known variously as "Mbube" or "Wimoweh".
1963-The first murder to be shown on television took place at 12:20pm in the police headquarters at Dallas, Texas. While television news cameras were rolling, a Dallas police officer brought in Lee Harvey Oswald, the alleged assassin of President John Fitzgerald Kennedy. Oswald was in the process of being transferred to the county jail. A man in the crowd stepped forward and fired a concealed pistol at Oswald, killing him. The crime was witnessed by millions of people. The murdered was Jack Ruby ( Jacob L. Rubenstein), a Dallas nightclub owner.
http://memory.loc.gov/ammem/today/nov24.html
http://www.tsha.utexas.edu/handbook/online/articles/view/RR/fru3.html
http://www.jfk-online.com/rubydef.html
http://ourworld-top.cs.com/mikegriffith1/id153.htm
1963---Top Hits
I'm Leaving It Up to You - Dale & Grace
Washington Square - The Village Stompers
She's a Fool - Lesley Gore
Love's Gonna Live Here - Buck Owens
1966--The Beatles begin recording sessions for the "Sgt. Pepper's Lonely Hearts Club Band" LP by laying down tracks for "Strawberry Fields Forever". The song however, doesn't make the 1967 album, but would appear the following year on "Magical Mystery Tour".
1966--Several thousand teenagers battle with Kansas City police after a James Brown concert is halted because of what officials call "obscene dances being performed on the stage."
1969 - United States Army Lieutenant William L. Calley, charged with the massacre of over 100 civilians in the Vietnamese village of My Lai in March 1968, was ordered to stand trial by court martial.
1969 - Apollo 12 returned to Earth after its moon landing.
1970 - The United State's outstanding collegiate football player of the year was awarded the Heisman Memorial Trophy. The winner was Jim Plunkett, quarterback for the Stanford Cardinal, who later went on to a sterling career in the NFL.
1971---Top Hits
Theme from Shaft - Isaac Hayes
Baby I'm-A Want You - Bread
Have You Seen Her - Chi-Lites
Daddy Frank (The Guitar Man) - Merle Haggard
1971-D.B.Cooper Hijacking. A middle-aged man whose plane ticket was made out to "D.B. Cooper" parachuted from a Northwest Airlines 727 jetliner on Nov 25, 1971, carrying $200,000 which he had collected from the airline as ransom for the plane and passengers as a result of threats made during his Nov 24 flight from Portland, OR, to Seattle, WA. He parachuted near Woodland, WA, into a raging thunderstorm with winds up to 200 miles per hour and the temperature at seven degrees below zero, wearing only a light business suit. He left the plane with 10,000 $20 bills. He was never found, and it is believed that he was killed. Several thousand dollars of the marked ransom money turned up in February 1980, along the Columbia River, near Vancouver, WA.
http://www.super70s.com/Super70s/News/1971/November/24-DB_Cooper.asp
http://www.aero.com/publications/parachutes/9602/pc0296.htm
1972-ABC-TV debuts its late-night Rock show, In Concert, put together by The Monkees producer, Don Kirshner. The first show stars Alice Cooper, Chuck Berry, Blood, Sweat and Tears, Poco and the Allman Brothers Band
1973 - After more than two years of retirement, Frank Sinatra returned with a NBC television special titled, "Ol' Blue Eyes is Back". Despite finishing third in the ratings, in a three-show race, one critic called the program, "the best popular music special of the year."
1973-After cracking Billboard's Top Ten with "It Don't Come Easy" (#4) and "Back Off Boogaloo" (#9), Ringo Starr reaches number one with "Photograph", a song he co-wrote with George Harrison.
1979-A pair of Pop music divas, Donna Summer and Barbra Streisand combined their voices to produce the top tune in the US, "No More Tears (Enough Is Enough)". It's Summer's third number one single and Streisand's fourth.
1979---Top Hits
No More Tears (Enough is Enough) - Barbra Streisand/Donna Summer
Babe - Styx
Please Don't Go - K.C. & The Sunshine Band
Come with Me - Waylon Jennings
1981-"Simon and Simon" premieres on television. This popular crime show about private eye brothers starred Jameson Parker as smooth, educated A.J. Simon and Gerald McRaney as brother Rick, a Vietnam vet. Other featured actors included Mary Carver as Cecilia Simon, their mother; Eddie Barth as rival detective Myron Fowler; Jeannie Wilson as Myron's daughter Janet, a district attorney; Tim Reid as undercover policeman Downtown Brown and Joan McMurtrey as Lieutenant Abby Marsh. The series was based on a 1980 made-for-TV movie called "Pirate's Key," with the series locale shifted from Florida to San Diego.
http://www.geocities.com/Hollywood/Bungalow/7691/simonnsimon.html
http://timstvshowcase.com/
1982 - Hurricane Iwa lashed the Hawaiian Islands of Niihau, Kauai, and Oahu with high winds and surf. Winds gusting to 120 mph caused extensive shoreline damage. Damage totaled 150 million dollars on Kauai, and fifty million dollars on Oahu. The peak storm surge on the south shore was six to eight feet. It marked the first time in 25 years that Hawaii had been affected by a hurricane
1987---Top Hits
Mony Mony "Live" - Billy Idol
(I've Had) The Time of My Life - Bill Medley & Jennifer Warnes
Heaven is a Place on Earth - Belinda Carlisle
I Won't Need You Anymore (Always and Forever) - Randy Travis
1988 - Low pressure brought heavy snow and high winds to the Northern and Central Rockies. Snowfall totals in Colorado ranged up to 40 inches at Wolf Creek Pass, with 27 inches falling in 24 hours. Telluride CO received 32 inches of snow, and winds atop Mines Peak gusted to 95 mph.
1990-The first telescope of importance with a compound objective mirror was the William M. Keck I telescope on Mauna Kea, Hawaii. It had a 394-inch main objective mirror of 36 hexagonal segments that could be precisely positioned by computer. An interferometer combined the light from the 36 segments into a single focused image. The first astronomical image from the Keck was produced this day when nine of the segments were in place.
1991- In week 13, after going 12-0 Washington loses to Dallas 24-21. Washington ends their season 14-2 and beats the Buffalo Bills in the Super Bowl 37-24, Joe Gibbs coach of the Redskins and Marv Levy coach of the Bills. In 1991, the Bills appeared in their first of four consecutive Super Bowls. In this game, Bills kicker Scott Norwood missed a field goal "wide right", in the games final seconds to seal the victory for the Giants. The team would lose the next three Super Bowls by a combined score of 119- 54. However, the team was one of the most dominant in the 90s, recording 100 victories in the decade and winning the AFC Championship four times." They are still "Meet the Press" Tim Russert's favorite team.
1992-The US Military leaves the Philippines. The Philippines became a US colony at the turn of the century when it was taken over from Spain after the Spanish-American War. Through President Franklin D. Roosevelt signed a bill Mach 24,1934 granting the Philippines independence to be effective July 4, 1946., before that date Manila and Washington singed a treaty allowing the US to lease military bases on the island. In 1991, the Philippine Senate voted to reject a renewal of that lease, and this day, after almost 100 years of military presence on the island, the last contingent of US marines left the Subic base.
1992- a major winter storm across the Texas panhandle, western Oklahoma and western Kansas produced near blizzard conditions which contributed to a massive 200 car pile-up on interstate 40 in Amarillo, TX. All traffic was brought to a virtual standstill in the Texas and Oklahoma panhandles. 19 inches of snow with drifts over 6 feet at Lavern, OK. Drifts reached 15 feet near Hugoton, KS. 17 inches fell at Liberal, 16 at Garden City and 14 inches at Dodge City in Kansas.
1994 - The film comedy "Junior," starring Arnold Schwarzenegger, Danny DeVito, and Emma Thompson, opened in United States theaters. Schwarzenegger and Thompson were later both nominated for Golden Globe acting awards.
1996 - Following its United States opening weekend, Star Trek: First Contact brought in $30.7 million at the box office.
1998 - The Spice Girls' "Live at Wembley" video was released by Virgin Music Video, and the following year was certified platinum.
1998---Top Hits
Lately- Divine
Doo Wop (That Thing)- Lauryn Hill
Nobody s Supposed To Be Here- Deborah Cox
One Week- Barenaked Ladies
2009-The Rolling Stones began cashing in on British singing sensation Susan Boyle's rendition of their hit "Wild Horses" by re-issuing their original version which was first released 40 years ago this month.

[headlines]
--------------------------------------------------------------
American Football Poem
Often read before a football game:
William Ernest Henley (1875).
Out of the night that covers me,
Black as a Pit from pole to pole,
I thank whatever gods may be
For my unconquerable soul.
In the fell clutch of circumstance
I have not winced nor cried aloud,
Under the bludgeoning of chance
My head is bloody, but unbowed.
Beyond this place of wrath and tears
Looms but the horror of the shade,
And yet the menace of the years
Finds, and shall find me, unafraid.
It matters not how straight the gate,
How charged with punishments the scroll,
I am the master of my fate:
I am the Captain of my soul.

--------------------------------------------------------------

SuDoku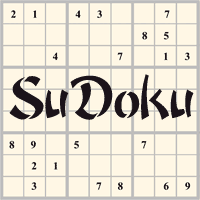 The object is to insert the numbers in the boxes to satisfy only one condition: each row, column and 3x3 box must contain the digits 1 through 9 exactly once. What could be simpler?
http://leasingnews.org/Soduku/soduko-main.htm
--------------------------------------------------------------

Daily Puzzle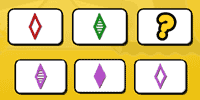 How to play:
http://www.setgame.com/set/puzzle_frame.htm
Refresh for current date:
http://www.setgame.com/set/puzzle_frame.htm
--------------------------------------------------------------


http://www.gasbuddy.com/
http://www.gasbuddy.com/GB_Map_Gas_Prices.aspx
http://www.gasbuddy.com/GB_Mobile_Instructions.aspx
--------------------------------------------------------------

Weather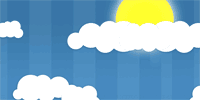 See USA map, click to specific area, no commercials
--------------------------------------------------------------

Traffic Live---
Real Time Traffic Information
You can save up to 20 different routes and check them out with one click,
or type in a new route to learn the traffic live
--------------------------------