Equipment Leasing Account Executive

To learn more, please click here
Contract Administrator Position Available

To learn more, please click here

What sets CoreTech apart from other equipment leasing companies is our team members and impeccable reputation. Are you unhappy with the ethics of your company and the promises made to you? Come to Newport Beach and join us.
www.coretechleasing.com
CoreTech specializes in medium to
large size companies and firms
Over 100 law firms trust CoreTech for their leasing needs, why wouldn't you?


Tuesday, October 17, 2017


Today's Equipment Leasing Headlines

SoFi, Healdsburg, Northern California Fire
from Brad Simmons, SVP, SoFi
Position Wanted – Asset Management
Work Remotely or Relocate for Right Opportunity
Top Stories: October 10 – October 12
(Opened Most by Readers)
10 year Chief Sales Officer Leaves Marlin with over $750,000
Marlin in New Direction: Toward FinTech?
Small Bank in Kansas Fails
Fed Reports DIF will be $2.6 Million
Contract Administrator Position Wanted
Equipment Leasing Account Executive Needed
Top Five Mobile Banking Pacesetters---Chart
By Dan Van Dyke, Business Insider
FinCEN Issues Warnings on Venezuela Corruption
and Bank Transactions
By Tom McCurnin, Leasing News Legal Editor
ELFA Compensation Survey Shows Modest Growth
in the Equipment Finance Industry
Chesswood $75 Million Non-Recourse Asset Securitization
First U.S. Securitization for Parent of Pawnee Leasing
SBA Lending Activity Shows Consistent Growth
Loan Volume Reaches $30 Billion
Labrador Retriever Mix
Mount Laurel, New Jersey Adopt-a-Dog
News Briefs---
Colorado's 2017 marijuana sales reach $1 billion
in just eight months
SoFi withdraws bank application in wake of scandal
Leaves Square Applying for Industrial Loan Applicant
Yellen Calls Inflation the 'Biggest Surprise' in the Economy
"U.S. central bank expects to raise interest rates gradually"
Journal of Equipment Lease Financing - Fall 2017
Articles by Scott Wheeler, Hugh Swandel, Frank Peretore +
How AI Impacts the Tax Function
will reduce risk, increase value, and help drive a cost-effective
Franchisees File Major Suit against 7-Eleven
for Its Extreme Control over Franchises
Facebook dove into the crowded world of delivery Friday
launched the ability to order food for pick-up or delivery directly
Broker/Funder/Industry Lists | Features (writer's columns)
Top Ten Stories Chosen by Readers | Top Stories last six months
www.leasingcomplaints.com (Be Careful of Doing Business)
www.evergreenleasingnews.org
Leasing News Icon for Android Mobile Device
You May have Missed---
Baseball Poem
Sports Brief----
California Nuts Brief---
"Gimme that Wine"
This Day in History
SuDoku
Daily Puzzle
GasBuddy
Weather, USA or specific area
Traffic Live----
######## surrounding the article denotes it is a "press release" and was not written by Leasing News nor information verified, but from the source noted. When an article is signed by the writer, it is considered a "by line." It reflects the opinion and research of the writer.
Please send a colleague and ask them to subscribe. We are free.
Email kitmenkin@leasingnews.org and in subject line: subscribe

[headlines]
--------------------------------------------------------------
SoFi, Healdsburg, Northern California Fire
from Brad Simmons, SVP, SoFi
I spent two seasons in college as a wildland firefighter for the US Forest Service. SoFi has an Operations center in Healdsburg, CA right in the line of the Norcal/Sonoma fires.
We have had 11 members of our SoFi family lose their homes and countless others displaced. It is heart breaking! I want nothing more than to put on my gear and jump into action to help.
SoFi and our employees have answered the call and helped raise over $100k for displaced employees and worked tirelessly to support employees impacted by this disaster.
Proud to be part of a company that jumps into action to help employees in time of crisis.
Donations for those impacted is here:
https://www.gofundme.com/sofi-fire-relief-funds
[headlines]
--------------------------------------------------------------
Position Wanted – Asset Management
Work Remotely or Relocate for Right Opportunity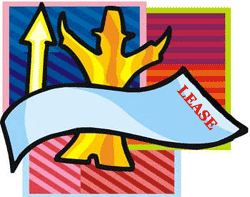 Each Week Leasing News is pleased, as a service to its readership, to offer completely free ads placed by candidates for jobs in the industry. These ads also can be accessed directly on the website at:
http://www.leasingnews.org/Classified/Jwanted/Jwanted.htm
Each ad is limited to (100) words and ads repeat for up to 6 months unless the candidate tells us to stop. Your submissions should be received here by the end of each week.

Please encourage friends and colleagues to take advantage of this service, including recent graduates and others interested in leasing and related careers.

Asset Management

5 time Presidents Club Franchise Player with 20+ years in Logistics, Collections, Technology Pricing/Appraisal ( NAPA) Certified, Portfolio Appraisal Inventory receivable proficient, Management Control System Developer & Specialist. Proactive communications & Equipment Dealer Specialist for Healthcare/Printing/Office Equipment & Industrial portfolios. Specialist in ALL Inventory receivable channels.
Daniel.Delpriora@gmail.com
[headlines]
--------------------------------------------------------------
Top Stories: October 10 - October 12
(Opened Most by Readers)
(1) LEAF CFO Has Left the Building
How "friendly" is not known
http://leasingnews.org/archives/Oct2017/10_12.htm#leaf
(2) More Changes at Bank of the West
Equipment Finance Group Struggles
http://leasingnews.org/archives/Oct2017/10_12.htm#more
(3) Equipment Finance Professionals Meet at Funding Symposium
292 Attendees, 86 First Timers
http://leasingnews.org/archives/Oct2017/10_10.htm#meet
(4) New Hires/Promotions in the Leasing Business
and Related Industries
http://leasingnews.org/archives/Oct2017/10_12.htm#hires
(5) Leasing 102 by Mr. Terry Winders, CLFP
Lease Assignments
http://leasingnews.org/archives/Oct2017/10_10.htm#la
(6) Mayor Rahm Emanuel Cuts Ribbon for 160% APR Online Lender
By Sean Murray, deBanked
http://debanked.com/2017/10/mayor-rahm-emanuel-cuts-ribbon-for-160-apr-online-lender/
(7) CFPB Goes After PayDay Lenders
By Tom McCurnin, Leasing News Legal Editor
http://leasingnews.org/archives/Oct2017/10_10.htm#cfpb
(8) Pacific Western Bank pays $1.75M over treasurer
likened to Bernie Madoff
http://abcnews.go.com/US/wireStory/bank-pays-175m-treasurer-likened-bernie-madoff-50337044
(9) National Alliance of Commercial Loan Brokers
Conference October 17 Breaking Records
http://leasingnews.org/archives/Oct2017/10_10.htm#naclb
(10) San Francisco North County Winery Fire
Continues to Rage
http://leasingnews.org/archives/Oct2017/10_12.htm#fire



[headlines]
--------------------------------------------------------------
10 year Chief Sales Officer Leaves Marlin with over $750,000
Marlin in New Direction: Toward FinTech?
Friday, October 13, Marlin Business Services announced in a Form 8-K (1) that "Edward J. Siciliano will terminate on October 13, 2017, as Executive Vice President and Chief Operating Officer (Chief Sales Officer) * of Marlin Business Services Corp." When co-founder and CEO Dan Dyer left at age 57, Siciliano was named interim CEO. (1) He was 53 years old in October, 2015, which would make him perhaps 55 today.
According to insiders, Ed was very well liked and respected at the company. "What he brought was a professional sales and marketing approach that focused the message on relationships, continual presence and competing on service AND value. I found it refreshing, energizing and completely consistent with my approach."
It appears from the statements it was his decision to leave, "I have thoroughly enjoyed the last 10 years at Marlin and it has been a privilege to serve as the Company's Chief Operating Officer. I will always cherish my friendships and personal relationships at Marlin and I truly believe the Company has only scratched the surface of the tremendous opportunity that lies ahead. That said, I do feel the time has come for me to move on to the next phase of my career."
A statement of his severance benefits was also included: unpaid base salary through termination date, $29,239.90 unused vacation, accrued but unpaid vested benefits from Profit Sharing Plan and Trust, a cash payment of $470,249.98 equal to 18 months of base salary, a cash payment of pro rata annual incentive bonus for 2017 fiscal year, a cash payment of $235,125 under incentive plan for fiscal year, insurance plans to continue in accordance with terms and condition of employment, including medical, dental, vision and prescription drug plan.
There is a lot of legalese, but of interest is the eighteen month "Restrictive Covenant," which also includes items related to "confidentiality, non-competition, non-solicitation of customers, non-recruitment of employees or contractors and non-disparagement, in accordance with the terms of those covenants and agreements."
He was hired as Chief Sales Officer, October, 2007 (2). Appointed to his position was Mark Scardigli.
He is a long time survivor, having started his career at Advanta as Director of Sales, July, 1992, serving with the original founders of Marlin. He came with them in February, 2001; promoted to First Vice President, May, 2009; Senior Vice President of Sales, March, 2017. https://www.linkedin.com/in/mark-scardigli-5a4397a/
Scardigli is old school, also very well-liked by the lease broker community. Reportedly, he has brought outstanding results. What is most interesting happened last month when Marlin named Aswin Rajappa as Senior Vice President and Chief Marketing Officer.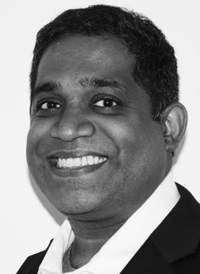 Mr. Rajappa is a leader in the FinTech community, having previously served as VP, Digital & Product Management, CAN Capital (January, 2016 - September, 2017); Senior Vice President, Marketing, LendKey (July, 2014 - December, 2015). He joined Capital One, September, 2001, as Manager, Asia Business Development; promoted, April, 2004, Manager, Business Analysis; promoted, July, 2005, Head of Customer Management.
https://www.linkedin.com/in/aswin-rajappa-b798393/
Since Scardigli will be reporting to Jeffrey Hilzinger, Marlin's relatively new President and Chief Executive Order, and along with Aswin Rajappa, the change appears it came from a mutual understanding. It is natural with the new leadership they perhaps want their own team in place, and keeping Scardigli was a solid decision to insure continued success.
* https://www.linkedin.com/in/edward-j-siciliano-10a261/
(1) Separation and General Release Agreement (8 pages)
http://www.leasingnews.org/PDF/Seperation%20and%20General%20Release%20Agreement.pdf
(2) Daniel P. Dyer Resigns
http://leasingnews.org/archives/Oct2015/10_21.htm#dyer
(3) Press Release Siciliano hired as Chief Sales Officer
http://www.leasingnews.org/archives/October%202007/10-10-07.htm#marlin


[headlines]
--------------------------------------------------------------
Small Bank in Kansas Fails
Fed Reports DIF will be $2.6 Million
The two branches of Farmers and Merchants State Bank of Argonia, Kansas were closed with Conway Bank, Conway Springs, Kansas, to assume all of the deposits. Conway Bank will pay the FDIC a premium of 2.5 percent to do so. In addition to assuming all of the deposits of The Farmers and Merchants State Bank of Argonia. In addition to assuming all of the deposits of the failed bank, Conway Bank agreed to purchase essentially all of the assets. This is the seventh FDIC-insured institution to fail this year. The bank was established October 1, 1901 and had 16 employees as of June 30, 2017. In, 1957, an insurance agency became part of the bank.
The FDIC estimates that the cost to the Deposit Insurance Fund (DIF) will be $2.6 million.
(in millions, unless otherwise)
Net Equity
2006
$1.2
2007
$1.5
2008
$1.7
2009
$1.9
2010
$1.9
2011
$2.2
2012
$2.4
2013
$2.5
2014
$2.8
2015
$2.8
2016
$2.3
6/17
$984,000
9/17
-$361,000
Profit
2006
-$507,000
2007
-$138,000
2008
$46,000
2009
$142,000
2010
$99,000
2011
$160,000
2012
$305,000
2013
$537,000
2014
$217,000
2015
$78,000
2016
-$386,000
6/17
-$1.4
9/17
-$2.7
Non-Current Loans
2006
$2.0
2007
$308,000
2008
$2,000
2009
$37,000
2010
$1.5
2011
$45,000
2012
$41,000
2013
$106,000
2014
$38,000
2015
$399,000
2016
$3.7
6/17
$3.6
Charge Offs
Construction and Land, 1-4 family multiple residential, Multiple Family Residential, Non-Farm Non-Residential loans (non-owner occupied).
2006 - $374,000 ($371,000 commercial/industrial loans, $3,000 loans to individuals)
2007 - $59,000 ($39,000 commercial/industrial, $20,000 individuals)
2008 - $38,000 ($40,000 individuals, -$2,000 commercial, industrial)
2009 - $46,000 ($25,000 1-4 family residential, $15,000 individuals, $6,000 commercial/industrial)
2010 - $244,000 ($244,000 commercial/industrial, $10,000 individuals, -$10,000 1-4 family residential)
2011 - $195,000 ($197,000 commercial/industrial, -$2,000 individuals)
2012 - $30,000 (-$32,000 commercial industrial, $4,000 auto loans, -$2,000 individuals)
2013 - $316,000 ($7,000 auto loans, $2,000 consumers, -$325,000 commercial industrial
2014 - $25,000 ($17,000 autos, $14,000 individual, $11,000 1-4 family, -$3,000 other consumer-report)
2015 - $28,000 ($12,000 autos, $10, individuals, $18,000 1-4 family resident, -$2,000 other consumer-report)
2016 - $70,000 ($33,000 autos, $24,000 1-4 family, $5,000 other nonfarm residential, -$2,000 commercial/ind.)
6/17 - $1.0 ($843,000 other loans, $87,000 consumer loans, $60,000 commercial loans, $44,000 nonfarm nonres. $44,000,
Construction/land $19,000 construction/other land $19,000)
9/17 - $1.8 ($1.6 other loans, $95,000 commercial/industrial,$88,000 credit cards, 44,000 non-farm/nonresidential, $19,000 other construction loan)

In May, 2105, S. Rene Drouhard Brozovich was promoted from Executive Vice President of the Bank to the position of president. According to the Wellington Daily News, "She went to work full time at Farmers & Merchants State Bank in August, 1985 and has since then been employed continuously at the bank. She is a licensed insurance agent, and has been chief lending officer, compliance officer and board secretary...Drouhard Brozovich succeeds Leon A. Drouhard, who resigned the position of president in March of this year after holding that position since March, 1981. Leon Drouhard will remain chairman and CEO. On March 25, 2015, Leon Drouhard completed 50 years in banking, all with The Farmers & Merchants State Bank of Argonia."
http://www.wellingtondailynews.com/article/20150506/NEWS/150509628
History of the Bank:
http://www.leasingnews.org/PDF/
History%20of%20Merchants%20State%20Bank%20of%20Angoira.pdf
According to Wikipedia, "Argonia was founded in 1881. It was named for the ship Argo in Greek mythology. [7] (The city's claim to fame): In 1887, Susanna M. Salter became the first woman to win political office in United States history when she was elected Mayor of Argonia as a member of the Prohibition Party...As of the census [2] of 2010, there were 501 people, 216 households, and 135 families residing in the city… The median income for a household in the city was $30,125."
FDIC Press Release:
http://www.leasingnews.org/Ads/Completed/LeasePolice5.htm
[headlines]
--------------------------------------------------------------
Contract Administrator Position Wanted
Equipment Leasing Account Executive Needed

Equipment Leasing Account Executive

To learn more, please click here
Contract Administrator Position Available

To learn more, please click here

What sets CoreTech apart from other equipment leasing companies is our team members and impeccable reputation. Are you unhappy with the ethics of your company and the promises made to you? Come to Newport Beach and join us.
www.coretechleasing.com
CoreTech specializes in medium to
large size companies and firms
Over 100 law firms trust CoreTech for their leasing needs, why wouldn't you?


[headlines]
--------------------------------------------------------------
[headlines]
--------------------------------------------------------------
###Press Release ################################
Chesswood $75 Million Non-Recourse Asset Securitization
First U.S. Securitization for Parent of Pawnee Leasing
TORONTO,– Chesswood Group Limited (TSX: CHW) ("Chesswood" or the "Company") announces that its largest subsidiary, Pawnee Leasing Corporation ("Pawnee"), has closed a new US$75 million non-recourse asset backed facility with Capital One, N.A. ("Capital One") through its Pawnee Receivable Fund I LLC.
The facility is secured by US$93.6 million in gross receivables from Pawnee's prime portfolio of equipment leases and loans and repayment terms are based on the cash flow of the underlying portfolio. The proceeds will be used to pay down Chesswood's existing revolving credit facility. Chesswood's outstanding indebtedness under its US$250 million revolving facility will total approximately US$140 million following the repayment. Bryant Park Capital acted as exclusive placement agent and financial advisor for Pawnee in this transaction.
Established in 1982, Pawnee specializes in equipment leasing and financing for assets up to US$200,000, for a wide range of credit profiles from small businesses across the U.S. including "start-up entrepreneurs" and more established businesses in the A, B, and C credit market segments.


Barry Shafran
President/CEO
Chesswood
"Our consistent growth since 2009 has changed the overall composition of our portfolio, which now exceeds $600 million in gross receivables, 50% of which are in the prime market segment. This changing mix has allowed us to access the U.S. securitization market and further expand and diversify our treasury," said Barry Shafran, Chesswood's President and CEO. "We're also very pleased to have completed our first U.S. securitization with Capital One, a top ten U.S. bank and a long-time supporter of the equipment finance industry," added Shafran. "This is another milestone in our continuing growth and reflects Pawnee's unique ability to offer customers financing in all credit segments of the market," said Gary Souverein, Pawnee's President.

About Chesswood Group Limited
Through two wholly-owned subsidiaries in the U.S. and Canada, Chesswood Group Limited is North America's only publicly-traded commercial equipment finance company focused on small and medium-sized businesses. Our Colorado-based Pawnee Leasing Corporation, founded in 1982, finances a highly diversified portfolio of commercial equipment leases and loans through established relationships with over 600 independent brokers in the lower 48 states. In Canada, our subsidiary Blue Chip Leasing Corporation has been originating and servicing commercial equipment leases and loans since 1996, and today operates through a nationwide network of more than 50 independent brokers.
Based in Toronto, Canada, Chesswood's shares trade on the TSX under the symbol CHW (convertible debentures: CHW.DB).
To learn more about Chesswood Group Limited, visit www.ChesswoodGroup.com.

The separate websites of Chesswood Group Limited's operating businesses are at
www.PawneeLeasing.com and www.BlueChipLeasing.com
##### Press Release ############################
[headlines]
--------------------------------------------------------------
##### Press Release ############################
SBA Lending Activity Shows Consistent Growth
Loan Volume Reaches $30 Billion
WASHINGTON – The U.S. Small Business Administration announced fiscal year 2017 lending numbers showing increasing loan levels in small business lending through the 7(a) and 504 loan programs, as well as increases in lending to women, veterans and emerging communities.
SBA approved over 68,000 loans in the 7(a) and 504 loan programs in FY17. These programs provided over $30 billion to small businesses.
SBA's flagship loan program, referred to as 7(a), provides small businesses with guaranteed loans covering the vast majority of small business needs including working capital, fixed and intangible asset financing, as well as refinance and export support through term and revolving loans.
In FY17, the 7(a) program supported a consistent number of loans -- more than $25.44 billion combined across 62,430 loans. The SBA continues to streamline and improve access to its loan program for small loans and emerging communities, delivering more than $5 billion in smaller loans of $350,000 or less in FY17.
504 loans provide small businesses with long-term fixed rate financing to acquire fixed assets, and are available through Certified Development Companies (CDCs), SBA's community-based partners. In FY17, the 504 program remained at zero subsidy, and grew to $5 billion in loan volume.
During FY17, SBA lending had a significant positive effect on businesses that have historically faced greater challenges in obtaining conventional loans. Minority business owners received a record combined $9.58 billion in 7(a) and 504 approved lending, or 31 percent of the SBA's loan portfolio.
7(a) lending to women-owned businesses (both majority and minority owned) grew in total dollar and volume. FY17 lending exceeded $7.5 billion, an increase of $298 million from FY16.
FY17 504 lending to women-owned businesses reached $955.2 million, a $277 million increase over the previous fiscal year. Loans to veterans totaled $1.15 billion for 7(a) and 504 lending.
There has been yearly growth in SBA's loan programs, reflecting the important role of its lending partners. In FY17, SBA added 241 new lenders that have contributed to a healthy loan portfolio and one of the lowest loss rates in the SBA's history.
During the fiscal year, SBA launched its online lender referral tool Lender Match. Lender Match is an upgrade to LINC (Leveraging Information and Networks to access Capital). This tool helps connect small business borrowers with participating SBA lenders.
Lender Match is available to all SBA 7(a) lenders nationwide, including nonprofit lenders that offer free financial advice and specialize in micro lending, loans in SBA's Community Advantage program, and the SBA's CDC/504 loan program. Lenders previously signed up for LINC will continue receiving referrals on the Lender Match platform.
During FY17, the SBA approved 27,263 disaster loans for a total of $1.7 billion. That total includes 24,121 home disaster loans for a total of $1.3 billion, and 3,142 business disaster loans for a total of $296 million. The SBA processed 84,705 home loan applications and 10,882 business disaster loan applications—a total of 95,587 disaster loan applications processed.
For more information about SBA's loan programs, financial assistance and other services, visit www.sba.gov.

About the U.S. Small Business Administration
The U.S. Small Business Administration (SBA) was created in 1953 and since January 13, 2012 has served as a Cabinet-level agency of the federal government to aid, counsel, assist and protect the interests of small business concerns, to preserve free competitive enterprise and to maintain and strengthen the overall economy of our nation. The SBA helps Americans start, build and grow businesses. Through an extensive network of field offices and partnerships with public and private organizations, the SBA delivers its services to people throughout the United States, Puerto Rico, the U.S. Virgin Islands and Guam. www.sba.gov.

### Press Release ############################
[headlines]
--------------------------------------------------------------
Labrador Retriever Mix
Mount Laurel, New Jersey Adopt-a-Dog
Dorothy
ID 11500141
Female
Medium Weight
Age Young
"Dorothy is such a love. She is active and friendly and gets along with other dogs and kids too. She is crate trained too."
Contact: Charlotte Tran
Phone: (856) 642-0004
Fax: (856) 787-0267
E-mail: animalsanctuarys@aol.com
Animal Sanctuary Society, Inc.
PO Box 24
Mt. Laurel, NJ 08054
856-642-0004
http://www.animalsanctuarysociety.org/
Application:
http://www.animalsanctuarysociety.org/webform/adoption-application
Adopt a Pet
http://www.adoptapet.com/
[headlines]
--------------------------------------------------------------
News Briefs----


Colorado's 2017 marijuana sales reach $1 billion
in just eight months
http://www.thecannabist.co/2017/10/11/colorado-marijuana-sales-august-2017-tax-data/89751/
SoFi withdraws bank application in wake of scandal
Leaves Square Applying for Industrial Loan Applicant
https://www.americanbanker.com/news/regulators-shutter-bank-in-kansas
Yellen Calls Inflation the 'Biggest Surprise' in the Economy
"U.S. central bank expects to raise interest rates gradually"
https://www.bloomberg.com/news/articles/2017-10-15/yellen-says-fed-to-raise-rates-gradually-as-inflation-picks-up
Journal of Equipment Lease Financing - Fall 2017
Articles by Scott Wheeler, Hugh Swandel, Frank Peretore +
https://www.store.leasefoundation.org/cgi-bin/msascartdll.dll/ProductInfo?productcd=JELF2017FALLFUL
How AI Impacts the Tax Function
will reduce risk, increase value, and help drive a cost-effective
http://ww2.cfo.com/tax/2017/09/ai-impacts-tax-function/
Franchisees File Major Suit against 7-Eleven
for Its Extreme Control over Franchises
http://www.bluemaumau.org/
Facebook dove into the crowded world of delivery Friday
launched the ability to order food for pick-up or delivery directly
https://www.qsrmagazine.com/news/another-titan-enters-food-delivery-game-facebook

Equipment Leasing Account Executive

To learn more, please click here
Contract Administrator Position Available

To learn more, please click here

What sets CoreTech apart from other equipment leasing companies is our team members and impeccable reputation. Are you unhappy with the ethics of your company and the promises made to you? Come to Newport Beach and join us.
www.coretechleasing.com
CoreTech specializes in medium to
large size companies and firms
Over 100 law firms trust CoreTech for their leasing needs, why wouldn't you?


[headlines]
--------------------------------------------------------------

You May Have Missed---
Bank of America's Return to 1950s Style Banking Is Paying Off
http://fortune.com/2017/10/13/bank-of-america-earnings-4/

[headlines]
--------------------------------------------------------------
Baseball Poem

THIS IS THE DAY
by Tim Peeler
When every relationship and previously
Understood concept feels tenuous.
Albeit the gravity grows weak
And the voices that rise
Are not the sanguine few
You remember as wise, the coaches
That actually "knew" something
Beyond the roar of their anger-
Now your days on the field
Are gone or have slipped
Into the churn and become
Sweet buttered memories,
Not the indecisive hell
Of rounding second not knowing
Where the ball was and the
Third base coach hollering
At a player on the bench
While they trapped you in
A rundown.
You recall
The running outfield catches
Of a sunny childhood, not the
Dark liner lost in the lights till
It roared toward you
Like a car with one headlight.
Memory is the shaky tightrope
You wrap your dreams around;
And faith in the past, the balance
To get you through this day.
From
"Waiting for Godot's First Pitch."
with permission of the author
[headlines]
--------------------------------------------------------------

Sports Briefs----
NFL 2017: A Mishmash of Mediocrity, Where No Team is Great, Some Are Good (and One is Perfectly Bad)
https://www.si.com/nfl/2017/10/16/nfl-week-6-chiefs-steelers-rankings-peter-king-mmqb
Tiger cleared to resume full golf activities
http://www.espn.com/golf/story/_/id/21045291/tiger-woods-gets-doctor-clearance-resume-full-golf-activities
NaVorro Bowman signs 1-year deal with Raiders
https://www.yahoo.com/sports/ap-source-navorro-bowman-agrees-1-deal-raiders-212526443--nfl.html
A peek at Yankees' potentially devastating 2018 rotation
http://nypost.com/2017/10/16/a-peak-at-yankees-potentially-devastating-2018-rotation/
Colin Kaepernick files grievance against NFL, alleging collusion
http://www.pressdemocrat.com/sports/7531015-181/colin-kaepernick-files-grievance-against
[headlines]
--------------------------------------------------------------


California Nuts Briefs---
Wildfires raise fear of a 'mass exodus' by residents
unable to afford housing
http://www.sacbee.com/news/politics-government/capitol-alert/article179156991.html
California wildfires: PG&E warns investors of possible financial hit
http://www.sfgate.com/business/article/California-wildfires-PG-E-warns-investors-of-12282565.php
Dropbox just signed the biggest office space deal
in San Francisco history — 736,000 square feet
http://www.businessinsider.com/dropbox-signs-san-francisco-record-lease-for-736000-square-foot-space-2017-10/#dropboxs-new-offices-will-be-located-at-16th-and-owens-st-in-mission-bay-1
[headlines]
--------------------------------------------------------------



"Gimme that Wine"

http://www.youtube.com/watch?v=EJnQoi8DSE8
Picking the Last of the Season's Grapes,
With Fire Raging Everywhere
http://www.motherjones.com/food/2017/10/wine-harvest-wildfires-grapes-napa-sonoma-farmworkers/
A closer look at the 22 wineries damaged by Wine Country fires
http://www.eastbaytimes.com/2017/10/16/a-closer-look-at-the-22-wineries-damaged-by-wine-country-fires/
Wine Prices by vintage
http://www.winezap.com
http://www.wine-searcher.com/
US/International Wine Events
http://www.localwineevents.com/
Leasing News Wine & Spirits Page
http://two.leasingnews.org/Recommendations/wnensprts.htm

[headlines]
----------------------------------------------------------------
This Day in History
1492 - Columbus sights the isle of San Salvador, Bahamas. Columbus called the island San Salvador; the natives called it Guanahani. Exactly which island in the Bahamas this corresponds to is unresolved. Based on primary accounts and on what one would expect from the geographic positions of the islands given Columbus's course, the prime candidates are San Salvador Island (so named in 1925 on the theory that it was Columbus's San Salvador), Sanama Cay, and Plana Cays.
1711 - Birthday of Jupiter Hammon (d. 1790), America's first published black poet, whose birth anniver­sary is celebrated annually as Black Poetry Day, was born into slavery, probably at Long Island, NY. He was taught to read, how­ever, and as a trusted servant was allowed to use his master's library. "With the publication on Christmas Day, 1760, of the 88-line broadside poem 'An Evening Thought,' Jupiter Hammon, then 49, became the first black in America to publish poetry."
1777 - British General John Burgoyne with an army of 7,000 surrenders at Saratoga, NY. Burgoyne, known in the press as "Gentleman Johnny" began his sojourn in Canada. Burgoyne's cumbersome retinue, which included 30 carts of Burgoyne's personal possessions, and several cases of champagne, was stymied by the dense New York forests. The American History handbook states he was surrounded by a superior force, and "capitulated" to Gen. Horatio Gates.
http://www.pbs.org/ktca/liberty/chronicle/episode4.html
http://famousamericans.net/johnstark/johnburgoyne.net/
http://www.horatiogates.com/ http://www.patriotresource.com/people/gates/timeline.html
1781 - Cornwallis was defeated at Yorktown, VA. Cornwallis' options had been running out. He had even tried sending blacks infected with smallpox over enemy lines in an attempt to infect the American and French troops. After a futile counterattack, General Cornwallis attempted to escape encirclement by crossing York River, "but a violent storm arose," dispersing his boats causing him to ask for an armistice.
1814 - Marines and Sailors landed on Grand Terre Island, Louisiana, to punish pirates. Pirate leader Jean Lafitte's activities threatened to monopolize the city's import trade. New Orleans merchants goaded the new American governor, William C. C. Claiborne, into accusing him of piracy and posting a $500 reward. Lafitte made Claiborne a laughingstock with his own offer of $1500 for Claiborne's capture, and to rub it in, he hired District Attorney John R. Grymes as his counselor (for a reported $10,000). Lafitte would not be bought, bribed, or intimidated. In 1814, the British offered him $30,000 and a Royal Navy commission to help them capture New Orleans. The buccaneer turned them down and informed Claiborne of his wish to become a citizen and to give Claiborne his support if his privateer followers were pardoned for all past crimes. Claiborne was ready to relent when the American Navy swooped down on the Grand Terre base and destroyed it. Fortunately for the infant United States, General Andrew Jackson sought out the buccaneer and agreed to honor his request.
1823 - Seeking counsel on foreign policy, specifically South America, President Monroe formulated the "Monroe Doctrine:" hands-off, which actually started with President George Washington who 1787 – Blacks in Boston petitioned the state legislature for equal education facilities. In 1642, the Massachusetts Bay Colony made "proper" education compulsory; other New England colonies followed. Similar statutes were adopted in other colonies in the 1640s and 1650s. The schools were all male and all white, with few facilities for girls. In the 18th century, "common schools," appeared; students of all ages were under the control of one teacher in one room. Although they were publicly supplied at the local (town) level, they were not free, and instead were supported by tuition or "rate bills." In 1965, Massachusetts passed into law the Racial Imbalance Act, which ordered school districts to desegregate or risk losing state educational funding. The first law of its kind in the nation, it was opposed by warned about joining Britain or any other country in their "foreign affairs, disputes, conquests."
http://memory.loc.gov/ammem/today/oct17.html
1834 - James Bogardus of New York City received a patent for a "gas meter" to record the amount of gas used. It operated on the principle of a bellows, alternately being filled with gas and emptied, while the pulsations were counted on a register.
1845 - According to a Boston newspaper, the entire audience walked out of a reading of "The Raven." The audience walked out, not because of the material, but because of their objection to Edgar Allan Poe, the reader and author of the macabre story.
1848 - Birthday of William "Candy" Cummings (d. 1924), Baseball Hall of Fame pitcher, at Ware, MA. Cummings is generally regarded as the first pitcher to throw a curve ball. He learned the technique, he said, sailing oyster shells. He played in baseball's amateur era and as a professional. Inducted in the Hall of Fame in 1939.
1855 – The Bessemer steel-making process was patented. The first inexpensive industrial process for the mass-production of steel from molten pig iron required the removal of impurities from the iron by oxidation with air being blown through the molten iron. The oxidation also raises the temperature of the iron mass and keeps it molten. The modern process is named after its inventor, the Englishman Henry Bessemer.
1859 - Abolitionist John Brown leads a group of men in a raid to capture the federal arsenal located at Harpers Ferry, Virginia with the intent to arm slaves he would lead in revolt against their masters. His plans are foiled by local townspeople who attacked his party and forced it into the firehouse. U.S. Marines under the command of Army Colonel Robert E. Lee arrive and storm the "Brown's fort," killing or capturing the raiders. Brown is captured and later tried for treason, convicted and quickly hung in Charlestown, VA (now WV). During this period, he is guarded by several hundred Virginia militia against the possibility of other raiders trying to free him, though no such attack was launched. Because of his raid and the fear of other attempts to get the slaves to rise in revolt, the growth of volunteer militia units in the southern states rose sharply in the months leading up to the Civil War.
1859 – William "Buck" Ewing (d. 1906) was born in Hoagland, OH. One of the biggest stars in 19th century baseball and arguably among the greatest catcher of all time, he was inducted into the National Baseball Hall of Fame in 1939.
1863 - The San Francisco and San Jose Railroad ran their first
train to California Avenue, Mayfield (which was to become the City to Palo Alto.) A picnic was given near San Francisquito Creek for a crowd of 500. The next day regular service was begun to Mayfield
http://www.ggrm.org/history/peninsula.html
1886 - Birthday of Spring Byington (d. 1971), Colorado Springs, CO. U.S. stage actress turned movie character actor in dozens of films. Starred in the long-running television series, "December Bride" (1954-59). My close high school friend's father, Harry Morgan, appeared in the television series, and then later went on to "Dragnet" and "M*A*S*H*."
1888 - The first issue of "National Geographic Magazine" was on newsstands. The highly acclaimed magazine was published on a somewhat irregular basis at first. Material was hard to come by in the early years, so the publisher just waited to publish the next issue until enough material accumulated to fill it. The science and travel magazine, the official journal of the National Geographic Society (incorporated January 27, 1888), soon became a monthly and it wasn't long before it was famous for its maps and photographic essays of exotic locales and peoples.
1905 - Birthday of Jean Arthur (d. 1991), Plattsburgh, NY. She was an actor with a voice that "had a poignant catch in it," was a star in both the movies and Broadway. She is best known for her movie roles in "Mr. Smith Goes to Washington" (1939), "The More the Merrier" (1943), and "Shane" (1953), and my favorite, "You Can't Take It With You" (1938). On Broadway, her Peter Pan was noteworthy. She suffered a great deal from "camera fright," and had retired before being convinced to come back for what became a Hollywood classic, "Shane." She later taught acting at Vassar College.
1909 - Drummer William Randolph "Cozy" Cole (d. 1981) was born East Orange, NJ. Played with Cab Calloway, Louie Armstrong. He scored a #1 Cashbox magazine hit with the songs "Topsy I" and "Topsy II." "Topsy II" peaked at #3 on the Billboard Hot 100, and at #1 on the R&B chart. It sold over one million copies, and was awarded a gold disc. It reached #29 in the UK Singles Chart in 1958. The recording contained a lengthy drum solo, and was one of the few drum solo recording that ever made the charts. In films: "Make Mine Music," "The Glenn Miller Story." Developed a drummers' school with Gene Krupa.
http://www.spaceagepop.com/cozycole.htm
http://www.drummerworld.com/drummers/Cozy%20Cole.html
1910 - Trumpet Player Harry "Sweets" Edison (d. 1999) birthday, Columbus, OH. Member of the Count Basie orchestra. http://www.geocities.com/BourbonStreet/9555/artists/lege\nds/edison_harry.htmlhttp://www.geocities.com/BourbonStreet/9555/artists/lege
nds/edison_harry.html
1911 – Home Run Baker got his nickname. In Game 3 of the World Series, Frank Baker homered in the 9th inning off Christy Mathewson to tie the score, 1 - 1. His Philadelphia Athletics scored twice in the 11th inning to beat the New York Giants, 3-2.
1912 – Pope John Paul I was born Albino Luciani (d. 1978) in the Italian province of Veneto. He served as Pope for only 33 days, among the shortest in papal history. His death, despite rampant conspiracy theories, was deemed due to a massive heart attack.
1914 – Jerome "Jerry" Siegel (d. 1996) was born in Cleveland. Co-creator, along with Joe Shuster, of "Superman," the first of the great comic book superheroes and one of the most recognizable of the 20th century. As part of the deal which saw "Superman" published in Action Comics, Siegel and Shuster sold the rights to the company in return for $130 and a contract to supply the publisher with material. In the midst of the Great Depression, the cash and a steady job were considered a good deal.
1915 - Birthday of dramatist Arthur Miller (d. 2005), New York, NY. "Death of a Salesman," "A View from the Bridge," "All My Sons," "The Crucible."
http://www.kirjasto.sci.fi/amiller.htm
http://ocean.st.usm.edu/~wsimkins/trial.html
1918 - Birthday of Rita Hayworth, born Margarita Carmen Cansino (d. 1987) in Brooklyn. Her father was a dancer from Spain and her mother performed with Ziegfeld. Dancer, actor, World War II Pin Up Girl. Her husbands were as interesting as her films: Orson Wells, innovative director and actor; Prince Aly Khan, playboy of the Moslem world; singer Dick Haymes and British film director James Hill (of "Born Free"). As a film actor, her "Gilda" (1944) and "The Lady from Shanghai" (1949) were probably her best. She was billed as the Great American Love Goddess. Her picture was attached to the atomic test bomb that was dropped on Bikini Atoll in 1946 - considered at the time to be a great compliment. She was a very fine dancer. Her mother was one of a long line of English actors. She was a victim of Alzheimer's disease and her daughter Jasmine (daughter of Aly Khan) remained steadfastly devoted to her through all the bad times.
1919 - The Radio Corporation of America, soon to be simply known as RCA, is founded by General Electric as a publicly-held monopoly, much the same way "the phone company" was originally envisioned. After World War I began in August 1914, radio traffic across the Atlantic Ocean increased dramatically after the western Allies cut the German transatlantic telegraph cables. Germany, Austria-Hungary, and their allies in Europe maintained contact with neutral countries in the Americas via long-distance radio and telegraph cables owned by neutral countries such as the Netherlands and Denmark. In 1917, the US government took charge of the patents owned by the major companies involved in radio manufacture in the United States to devote radio technology to the war effort. All production of radio equipment was allocated to the US Armed Forces. The War department and the Navy Department sought to maintain a federal monopoly of all uses of radio technology. The wartime takeover of all radio systems ended late in 1918, when the U.S. Congress failed to pass a bill which would have extended this monopoly. The war ended in November of that year. The ending of the federal government's monopoly in radio communications did not prevent the War and Navy Departments from creating a national radio system for the United States. On 8 April 1919, naval Adm. W. H. G. Bullard and Capt. Stanford C. Hooper met with executives of the General Electric Company and asked them to discontinue selling the company's Alexanderson alternators (used in the high-power AM radio transmitters of that era) to the British-owned Marconi Company, and to its subsidiary, the Marconi Wireless Telegraph Company of America. The proposal presented by the government was that if GE created an American-owned radio company, then the Army and Navy would effect a monopoly of long-distance radio communications via this company. This marked the beginning of a series of negotiations through which GE would buy the American Marconi company and then incorporate what would be called the Radio Corporation of America.
1923 - Guitarist Barney Kessel (d. 2004) born Muskogee, OK.
http://www.classicjazzguitar.com/artists/artists_page.jsp?artist=17
http://www.jazzguitar.com/features/kessel.html
http://hometown.aol.com/kenbrowgtr/kesselstories.htm
1928 - James William (Jim) Gilliam (d. 1978), baseball player, born at Nashville, TN. Gilliam, known as "Junior," was National League Rookie of the Year in 1953 for the Brooklyn Dodgers after playing in the Negro Leagues. He was a steady infielder who became a respected coach after his retirement.
1930 - Duke Ellington records "Mood Indigo," Brunswick.
1931 - After a long run as the crime kingpin of Chicago's underworld, Al Capone finally landed in jail. Capone was ultimately sent away for tax evasion, a relatively minor offense for a man who oversaw elaborate liquor bootlegging network, extensive prostitution rings, and various gambling operations. For many years, crime did pay for Capone. By 1927, he had hauled in an impressive--and tax-free--fortune worth over $100 million. Of course, with his penchant for maiming and killing the competition, Capone was just a bit more dangerous than the average entrepreneur. However, usual strong-arm tactics couldn't help him bully past the IRS. Capone was sentenced to an eleven-year prison term and was forced to pay $80,000 in fines and court fees.
1931 - Birthday of Anne Bancroft, born Anna Maria Louisa Italiano (d. 2005) in The Bronx. An often-honored U.S. stage and film actor, she won the 1960 Tony (ANTA) award for originating the Annie Sullivan role in "The Miracle Worker" and won the Academy Award when she reprised the role on film. In 1987, she won the top British film award for her beautifully understated role in "84 Charing Cross Road." Other awards: 1958 Tony for Best Supporting Actress for "Two for the Seasons;" Academy Award nominations for "The Pumpkin Eater" (1964) which won the Cannes International Film festival prize, "The Graduate" (1967), and "The Turning Point" (1977). Her mother was a telephone operator at Macy's Department Store in New York City. She was an outstanding comedian and receive the Lifetime Achievement in Comedy award in 1966.
1932 - Birthday of Paul Edward Anderson (d. 1994), Olympic gold medal weightlifter, at Tocoa, GA. Anderson won the heavyweight world championship in 1955 and a gold medal at the 1956 Melbourne Olympics. He was renowned as the "World's Strongest Man" for his feats of strength, including a back lift of 6,270 pounds. In 1962 he opened the Paul Anderson Youth Home.
1933 - Dr. Albert Einstein moved to Princeton, NJ, after arriving in the United States from his troubled homeland of Germany.
1933 – Pianist Floyd Cramer (d. 1997) was born in Shreveport, LA. Cramer became well known following the release of "Last Date" in 1960. The instrumental piece exhibited a relatively new concept in piano playing known as the "slip note" style. The record went to number two on the Billboard Hot 100 chart, sold over one million copies, and was awarded a gold disc. In 2003, Cramer was inducted into the Country Music and the Rock and Roll Halls of Fame. In 2004, his recording of "Last Date" was inducted into the Grammy Hall of Fame.
1934 - Birthday of Maureen Catherine Connolly (d. 1969), San Diego. Arguably the greatest woman tennis player who ever lived. She was the first woman to win the grand slam of tennis, winning the British (Wimbledon), U.S., Australian, and French singles championships in 1953.
She won the first of her three U.S. championship at 17 after which she lost only four matches the rest of her career. She won the Wimbledon three times (1952-54), the French Championship in 1953 and 1954, and the Australian (1953) and Italian (1954). The Associated Press named her Woman Athlete of the Year in 1952, 1953, and 1954. All this by the time she was 20! But that was all there was to be. She suffered a career-ending horseback riding accident when she was only 20, just weeks after winning her third straight Wimbledon. She had started playing tennis when she was ten, begging her parents for equipment and a pro teacher. She became a star in amateur competition almost immediately and, at 13, caught the eye of legendary coach Eleanor Tennant who had also guided the games of such tennis luminaries as Helen Wills Moody and Alice Marble. Connolly was a natural left-hander who played right with a devastating ground game. At one point she won 56 straight matches. Following her career-ending accident, she devoted her efforts to helping young players through the Maureen Connolly Brinker foundation. She married and had two children before the unthinkable occurred. She died of cancer at only 35. 1945 - Actress Ava Gardner made news. She married bandleader Artie Shaw.
1949 - The first long-distance dial telephone service began. The president of Pacific Telephone and Telegraph dialed New York City from Oakland, California. The call lasted about one minute. Previously, long-distance calls were placed by telephone operators.
1949 - Top Hits
"You're Breaking My Heart" - Vic Damone
"Someday" - Vaughn Monroe
"That Lucky Old Sun" - Frankie Laine
"Slipping Around" - Margaret Whiting & Jimmy Wake
1950 - Small but powerful Hurricane King struck Miami, FL. The hurricane packed winds to 122 mph, with gusts to 150 mph. Hurricane King then moved up the Florida peninsula to Georgia. Four persons were killed and damage was 28 million dollars.
1953 - The first concert of contemporary Canadian music presented in the U.S. was performed by conductor Leopold Stokowski at Carnegie Hall in New York City.
1955 - Jose Ferrer and Claire Bloom starred on NBC's "Producer's Showcase." They performed in "Cyrano De Bergerac." Ferrer also won an Oscar for his performance in the film version.
1956 - Birthday of Dr. Mae Jemison, first Black female astronaut. She became the first African-American woman to travel in space when she went into orbit aboard the Space Shuttle Endeavour on September 12, 1992.
http://www.maejemison.com/
1956 - The screen version of the Jules Verne novel, "Around the World in 80 Days," starring David Niven and countless cameos, premiered in New York. Supporting actor Cantinflas later won a Golden Globe for Best Actor in a Musical/Comedy for his role, and the film earned a Best Picture Oscar.
1956 - Mickey and Sylvia record, "Love Is Strange."
1957 - Top Hits
"Chances Are/The Twelfth of Never" - Johnny Mathis
"Jailhouse Rock" - Elvis Presley
"Keep a Knockin'" - Little Richard
"Wake Up Little Susie" - The Everly Brothers
1957 - The movie "Jailhouse Rock," starring Elvis Presley, is released in the US, premiering at Loews State Theatre, where Elvis worked as an usher five years earlier.
1960 - The National League announced that expansion franchises were being awarded to the New York Metropolitan Baseball Club, Inc., headed by Mrs. Joan Payson, and to a Houston group of investors led by Judge Roy Hofheinz. The two teams, later nicknamed the Mets and the Colt .45s began play in the 1962 season.
1960 - The Drifters' "Save the Last Dance for Me" hits #1
1960 - Dion and the Belmonts' breakup was reported in Billboardmagazine. Lead singer Dion DiMucci claimed the group was not bluesy enough; the band claims Dion just wants a taste of solo fame.
1962 - The Beatles made their first TV appearance in Britain when they appeared on Granada TV's "People And Places," singing "Love Me Do."
1963 - Bobby Goldsboro records "See The Funny Little Clown." It will reach #9 in the US and become the first of his eleven Billboard Top 40 hits.
1963 – The Beatles recorded "I Want to Hold Your Hand." With advance orders exceeding one million copies in the UK, the song would have gone straight to the top of the British record charts on its day of release (29 November 1963) had it not been blocked by the group's first million seller "She Loves You,", their previous UK single, which was having a resurgence of popularity following intense media coverage of the group. Taking two weeks to dislodge its predecessor, "I Want to Hold Your Hand" stayed at number one for five weeks and remained in the UK top fifty for twenty-one weeks in total. It was also the group's first American number one, and started the British Invasion of the American music industry.
1964 - A British group known collectively as Manfred Mann had the number one single on the Billboard Pop chart with "Do Wah Diddy Diddy." The song was sung by vocalist Paul Pond, who used the stage name Paul Jones. Keyboard player Michael Lubowitz would retain the band's name and continued to turn out chart hits until the mid 1980s.
1964 - The Zombies' "She's Not There" is released in the US where it would become the band's highest charting single, reaching #2.
1964 – Despite a 99-63 record and a World Series, the Yankees fired first-year manager Yogi Berra after they lost the Series to the St. Louis Cardinals. Cardinals Manager Johnny Keane resigned unexpectedly and took the Yankee job which opens as the result of the firing of Berra.
1965 - Top Hits
"Yesterday" - The Beatles
"Treat Her Right" - Roy Head
"A Lover's Concerto" - The Toys
"Behind the Tear" - Sonny James
1966 - "Hollywood Squares" premieres on TV. On this game show, nine celebrities sat in a giant grid. Two contestants played tic-tac-­toe by determining if an answer given by a celebrity was correct. Peter Marshall hosted the show for many years with panelists Paul Lynde, Rose Marie, Cliff Arquette, Wally Cox, John David­son and George Gobel among others. John Davidson took over as host in 1986 for a new version of the game show with Joan Rivers and, later, Shadoe Stevens at center square. In 1998, 'Hol­lywood Squares" appeared again with Tom Bergeron as host and Whoopi Goldberg as the center square.
1967 - The rock musical "Hair" opened to rave reviews at the Anspacher Theatre in New York City. The smash ran for 1,758 performances.
1970 - The song "I'll Be There," by The Jackson 5, zoomed to the Number 1 spot on Billboard's record chart and stayed there for 5 weeks.
1973 - The Arab-dominated Organization of Petroleum Exporting Countries (OPEC) announces a decision to cut oil exports to the United States and other nations that provided military aid to Israel in the Yom Kippur War of October 1973. According to OPEC, exports were to be reduced by 5 percent every month until Israel evacuated the territories occupied in the Arab-Israeli war of 1967. In December, a full oil embargo was imposed against the United States and several other countries, prompting a serious energy crisis in the United States and other nations dependent on foreign oil.
1973 – "The Way We Were," starring Barbra Streisand and Robert Redford, opens. The hit movie also produced a hit song by the same title for Streisand.
1973 - Top Hits
"Half-Breed" - Cher
"Ramblin' Man" - The Allman Brothers Band
"Higher Ground" - Stevie Wonder
"Ridin' My Thumb to Mexico" - Johnny Rodriguez
1974 – In a rare feat, the Oakland A's won their third consecutive World Series, beating the Dodgers in five games. The Athletics join the Yankees as the only franchises in Major League history to win three straight titles.
1978 - Neil Diamond and Barbra Streisand, "You Don't Bring Me Flowers." It hit the top of the Billboard Hot 100 chart. The roots of the duet version, as chronicled in myriad Streisand and Diamond biographies, revolve around WAKY-AM/Louisville KY program director, Gary Guthrie, who spliced the two solo tracks together as a going away present to his wife, whom he had just divorced. As the real life fairytale behind the song unfolded, it triggered a media buzz worldwide. Interest in the duet caused such a clamor on the retail level that Columbia Records was compelled to bring Streisand and Diamond into the studio to record an "official" version. They were classmates in Brooklyn's Erasmus Hall High School and members of the Freshman Chorus and Choral Club. "Flowers" is their only collaboration.
1981 - Top Hits
"Arthur's Theme" ("Best That You Can Do") - Christopher Cross
"Start Me Up" - The Rolling Stones
"For Your Eyes Only" - Sheena Easton
"Party Time" - T.G. Sheppard
1983 - Actor Anthony Quinn lit up the Great White Way in the revival of the 1968 musical, "Zorba," that reunited Quinn with Lila Kedrova, who played Madame Hortense. They both had appeared in the film portrayal, "Zorba the Greek," which won Quinn a nomination for Best Actor, and an Oscar for Kedrova as Best Supporting Actress. This was one of the few films that came before the Broadway show, rather than the reverse.
1987 - With their #1 comeback hit "You Win Again," the Bee Gees become the first group to score a UK Number One hit in three separate decades -- the 60s, 70s, and 80s.
1989 – The Loma Prieta earthquake of 7.1 in my hometown of Los Gatos and the Bay Area, hit at 5:04PM. I was in my Chevrolet Suburban, not far from the office, near the University of Santa Clara, and a student on a bicycle in front of me suddenly fell down. At first I thought I hit him, and as he got up, I glanced over and saw two other bicyclists trying to stand, and my car was violently rocking sideways as if the car had been silently blindsided. KCBS was on and announced they felt an earthquake, which later turned out in the Loma Prieta section of Los Gatos. The quake caused damage estimated at $10 billion and killed 67 people, many of who were caught in the collapse of the double-decked Interstate 80 in Oakland, California. A section of the San Francisco-Oakland Bay bridge collapsed, swallowing one car. The Marina section of San Francisco caught fire from ruptured gas mains. We were without electricity and water for several days and sales for the month were the lowest they ever have been in our history as it took business many weeks to recover. As a sports note, the event is also known as the "World Series Earthquake." Minutes before the start of Game 3 of the World Series billed as the "Battle of the Bay," between the Oakland A's and the San Francisco Giants, Candlestick Park was rocked by the 'quake. The game was postponed and the Series delayed for 11 days. The Oakland Athletics won games three and four for the first Series sweep in 13 years.
1989 - Showers and thunderstorms representing the remnants of Hurricane Jerry deluged southeast Kentucky with four to six inches of rain in 18 to 24 hours, resulting in widespread flash flooding. Flooding resulted in more than $5 million damage. Temperatures again warmed into the 80s and lower 90s in the southeastern U.S. Lakeland FL and Orlando FL reported record highs of 95 degrees.
1989 - Top Hits
"Miss You Much" - Janet Jackson
"Love Song" - The Cure
"Mixed Emotions" - Rolling Stones
"Killin' Time" - Clint Black
1996 - Prodigy re-launched itself as an Internet access provider on this day in 1996. A one-time leader in the online service business, the joint venture between Sears and IBM found its membership flagging in the face of competition from America Online and the increasing popularity of the Web. Sears and IBM sold the service earlier in 1996 to a cellular technology firm. Although Prodigy didn't scrap its entire proprietary service, executives made it clear that Internet access would become the company's main focus. The company went public in 1998.
2002 - The litigation against the fan who caught Barry Bond's record breaking 73rd home run at Pac Bell Park, brought three friends, claiming a promise, in exchange for a ticket to the game, to split the ball's value if caught, is settled when Jay Arsenault agrees to sell the ball and divide the money. Arsenault's lawyer said had his client initially eluded the friends because of being overwhelmed by the situation.
2003 - Early editions of the N.Y. Post include an editorial claiming the Yankees lose to Boston and couldn't get the job done in Game 7 of the ALCS. Although the Bronx Bombers did trail the Red Sox, the team rallies to beat their arch rival in 11 innings, 6-5
2005 - Fats Domino returns to his Ninth Ward home for the first time since Hurricane Katrina to find it utterly destroyed, with his piano and several of his gold records among the ruined items.
2007 - The section of West Grand Blvd. in Detroit, MI, that once housed the Motown studios is officially renamed "Berry Gordy Jr. Boulevard."
2011 - Apple Inc. broke company sales records with the release of its iPhone 4S smartphone with over 4 million units sold in 4 days. The iPhone's commercial success has been credited with reshaping the smartphone industry and helping to make Apple one of the world's most valuable publicly traded companies by 2011. The original iPhone was one of the first phones to use a design featuring a slate format with a touchscreen interface. Almost all modern smartphones have replicated this style of design. In the US, the iPhone holds the largest share of the smartphone market. As of late 2015, the iPhone had a 43.6% market share.
2012 - Amidst controversy over the anti-doping scandal, Lance Armstrong resigned as chairman of LIVESTRONG, his anti-cancer charity.
World Series Champions:
1971 - Pittsburgh Pirates
1974 - Oakland Athletics
1978 - New York Yankees
1979 - Pittsburgh Pirates
-------------------------------------------------------------

SuDoku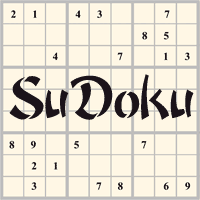 The object is to insert the numbers in the boxes to satisfy only one condition: each row, column and 3x3 box must contain the digits 1 through 9 exactly once. What could be simpler?
http://leasingnews.org/Soduku/soduko-main.htm
--------------------------------------------------------------

Daily Puzzle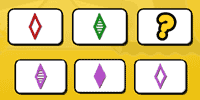 How to play:
http://www.setgame.com/set/puzzle_frame.htm
Refresh for current date:
http://www.setgame.com/set/puzzle_frame.htm
--------------------------------------------------------------


http://www.gasbuddy.com/
http://www.gasbuddy.com/GB_Map_Gas_Prices.aspx
http://www.gasbuddy.com/GB_Mobile_Instructions.aspx
--------------------------------------------------------------

Weather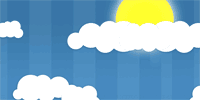 See USA map, click to specific area, no commercials
--------------------------------------------------------------

Traffic Live---
Real Time Traffic Information
You can save up to 20 different routes and check them out with one click,
or type in a new route to learn the traffic live
--------------------------------