Friday, October 25, 2019


Today's Leasing News Headlines
Lease Fleece Revisited
By Christopher Menkin
New Hires/Promotions in the Leasing Business
and Related Industries
The World's 20 Most Profitable Companies
www.visualcapitalist.com
Leasing Industry Ads---Help Wanted
Attention: Professional Sales Originators
The Countries with the Most Millionaires
Number of Millionaires in Selected Countries, 2019
737 Max: Boeing's Problem Child
Monthly Orders of the Boeing 737 Max
Ascentium Capital Closes $398 Million Securitization
Largest Offering Since 2012
OnDeck Reports Third Quarter 2019 Financial Results
Net income of $8.7 million
$3.25 Billion for High-Speed Rail Project Approved
in Southern California's San Bernardino County
Dracula's Daughter/A Bucket of Blood
Onibaba/Deep Red/Re-Animator
Part II Halloween Edition by Fernando Croce
Beauceron Mix
Houston, Texas Adopt a Dog
San Francisco Valley Leasing
"Frank Likes to Talk at 5pm"
By Christopher Menkin
News Briefs---
Banks That Can't Keep Pace with Fintech Firms
Risk $88 Billion Revenue Loss
The FTC Wants to Police Small Business Finance
By Paul Sweeney, deBanked
High court agrees to hear case against CFPB
involving the constitutionality of the controversial Agency
Nearly two-thirds of Uber customers
don't tip their drivers, study says
Broker/Funder/Industry Lists | Features (wrilter's columns)
Top Ten Stories Chosen by Readers | Top Stories last six months
www.leasingcomplaints.com (Be Careful of Doing Business)
www.evergreenleasingnews.org
Leasing News Icon for Android Mobile Device

You May have Missed---
Poem
Sports Brief----
California Nuts Brief---
"Gimme that Wine"
This Day in History
SuDoku
Daily Puzzle
GasBuddy
Weather, USA or specific area
Traffic Live----
######## surrounding the article denotes it is a "press release," it was not written by Leasing News nor has the information been verified. The source noted. When an article is signed by the writer, it is considered a "byline." It reflects the opinion and research of the writer.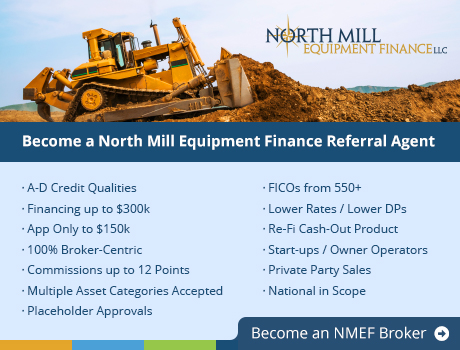 Please send a colleague and ask them to subscribe. We are free
Email kitmenkin@leasingnews.org and in subject line: subscribe

[headlines]
--------------------------------------------------------------
Lease Fleece Revisited
By Christopher Menkin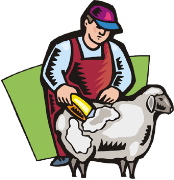 An attorney for a person convicted in the Lease Fleece scandal contacted me with a request to remove his clients name from a specific news story. The highlight of the attorneys two page letter: "We are not permitted to give you specific details at this time; however our client believes several facts were reported without necessary context and/or that some details conveyed in this article are wholly incorrect.

"In no small part due to the ready availability of your article via internet search engines, our client has suffered both personally and professionally. Again, we are not permitted to reveal details at this time; however we can state that this article has had a negative impact on their personal wellbeing, personal and professional relationships, work environment and employment/business opportunities."
November 7, 2007, the FBI investigation dubbed "Operation Lease Fleece" indicted over 23 in their roles in a fraud scheme that allegedly caused more than $20 million in losses to several lending institutions that believed they were financing equipment leases. Many were disguised "sale/leasebacks" or leases that exceeded the "soft costs" such as software and installation. Many were on ghost equipment.
The reporting of the FBI investigation and many trials resulted in over 75 news stories. (1) Many of the cases listed those arrested, which include the attorney's client's name. A search on Google found not only Leasing News stories, but Instacheck, and many such companies as well as newspaper and other publications coverage mentioning his clients name, many with full details, including his criminal records.
I wrote back that even if I deleted the specific story, there were many others in Leasing News, and as important, many more with more specific information on his client that would remain. I made the opinion that these search companies, newspapers, and other publications would both need to be contacted and request made to delete his clients name, which would probably never happen. The email was sent on October 22nd and to date, I have not received a response.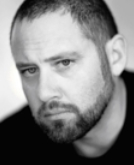 Ironically, one of the three leaders telephoned a few weeks earlier to ask his photo be removed from a specific article. Adam Zuckerman was interviewed many times. He originally confessed to Leasing News that he set up phony bank accounts, trade references, fake vendors, knew how to fool site inspections, and existed before the days of Lease Police. He was taught this, he said, by Jim Raeder and Mark McQuitty, after they leased space in his building, and then, when there were disagreements on commissions, he basically went on his own, as he thought this was a common practice. He even got an opinion from an Equipment Leasing and Finance Association recommended attorney (well-known in the industry) that it was "okay." Leasing News, in a previous story, printed an email from the attorney and had two parts of a series on Zuckerman printed until Leasing News was told that authorities did not want further publication involving almost three months of interviews with Zuckerman published. Leasing News complied with the request. (2)
Adam made the request just of one photo, saying he was now in the investment business and needed it removed. He was writing a book on his experiences and would give Leasing News pre-publication of it, including his alleged work for the government, if we removed his photo. It was very easy to do. In reality, I thought it to be a very strange request as there were many photos of him in many of the stories. Why this specific photo, I never asked. He called a number of times after it was removed, talking about the book he was going to write, and then I never heard from him again.
(1) Highlight of Stories:
http://leasingnews.org/Conscious-Top%20Stories/Lease_Fleece.htm
(2) Synopsis
https://seekingalpha.com/instablog/388783-christopher-menkin/190746-fbi-operation-lease-fleece-update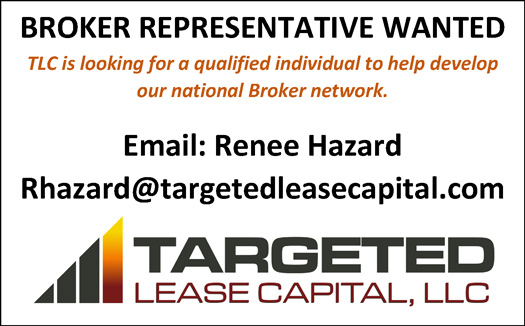 [headlines]
--------------------------------------------------------------
New Hires/Promotions in the Leasing Business
and Related Industries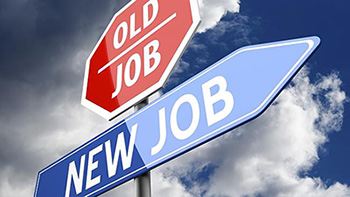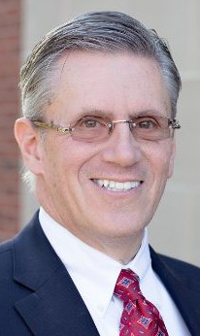 Mark Amoroso was hired as Vice President, Atlantic Union Equipment Finance, a division of Atlantic Union Bank, Alpharetta, Georgia. Previously, he was FVP, Regional Sales Director, East West Equipment Finance, a Division of East West Bank (November, 2016 - September, 2019); Vice President, Fifth Third Bank (October, 2002 - October, 2016); Vice President, Heller Financial, Inc. (October, 1994 - January, 2002). Education: University of Cincinnati, BBA, Finance (1977 - 1982).
https://www.linkedin.com/in/mark-amoroso-1295721/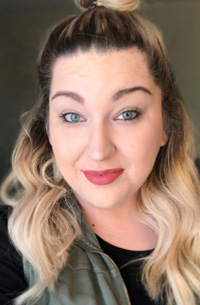 Jamie Cue was promoted to Associate Lending Advisor, OnDeck, Greater Denver, Colorado Area. She joined the firm as Senior Loan Operations Analyst, April, 2018. She began her career at Armstrong Steel, starting July, 2016, Inside Sales Representative; promoted August, 2016, Project Manager; promted August, 2017, Senior Project Manager. https://www.linkedin.com/in/jamiecue/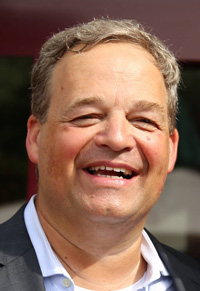 Alexander d'Huc was hired as Executive with asset finance consulting and services firm Invigors EMEA, the European arm of The Alta Group, Reno, Nevada. He is located in Saalfelden, Salzburg, Austria. "His appointment strengthens the growing Invigors' team in Europe and brings additional focus to addressing rapidly changing client and market environments. Although Alexander is now based in Austria, but has enormous international business experience, having lived or worked in many countries including Russia, India, China, Hungary, Czech Republic, Slovakia, Hungary, Sweden, Germany, Italy, Romania, Bulgaria, Switzerland and Belarus. He commented, "The European vehicle and equipment asset finance markets are currently facing major disruptive challenges and I'm delighted to bring my personal experience of managing turnarounds and challenging environments to a new customer base through Invigors and Alta." Patrick Gouin, Executive Director of Invigors EMEA, said, "Alexander's strong strategic thinking along with his practical experience of driving and embedding process change exploiting the latest digital technologies in both green and brownfield environments will be of enormous benefit to our clients." Previously, he was Geschaftsfuhrer with DLL India (August, 2016 - June, 2019); New Business Development Manager, Europe and Asia, AGCO Finance (January, 2011 - August, 2016); Managing Director, DLL Russia (May, 2009 - December, 2010); Vice President, Sales, DLL Budapest (September, 2008 - December, 2010); Geschafsfuhrer, HAMA Group (February, 2007 - August, 2008); Managing Director, Scania Finance CA (March, 2005 - July, 2007); Managing Director, Scania Leasing OOO, Moscow, Russia (April 2002 - February, 2005); Deputy Sales Director, Scania Credit AB, Sweden (April, 2000 - March, 2002); Regional Manager, Scania Credit AB, Budapest (July, 1999 - March, 2000); Gebietsverkaufleiter, Scania Deutschland (January, 1999 - June) Muchen and Umgebung, Deutschland; Area Manager, Scania Finance Deutschland (January, 1996 - December, 1998); Gebietsverkaufsleiter, Sixt Leasing SE, Deutschland (March, 1993 - December, 1995). Languages: Deutsch. English. https://www.linkedin.com/in/alexander-d%E2%80%98huc-a66452180/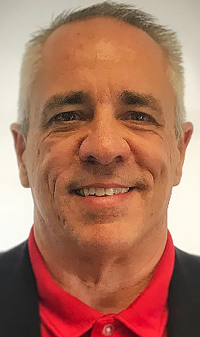 Scott Diberardinis was promoted to Vice President of Sales, Prime Commercial Lending, Albany, New York. Appointed April, 2019, he remains Executive Director, National Alliance of Commercial Loan Brokers (NACLB), Albany, New York. Previously, he was Director of Sales, Durham Commercial Capital (June, 2012 - April, 2019); Vice President, Relationship Manager, HSBC (August, 2007 - April, 2012); Vice President, Relationship Manager, JPM Chase (January, 2005 - August, 2007). License & Certifications: CPR/AED, American Red Cross, Issued Nov. 2012, No Expiration Date. Education: State University of New York College of Agriculture and Technology at Morrisville, Business. (1982 - 1984). National Academy of Sports Medicine, Certified Personal Trainer, Group Trainer, Strength and Condition Coach for all levels of Athletics, Sports and Exercise. Pittsford Sutherland. https://www.linkedin.com/in/scott-diberardinis-57a52538/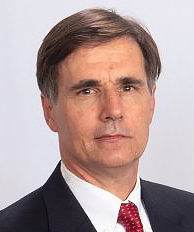 Kurt Henning was hired as Director of Capital Markets, Atlantic Union Bank Equipment Finance, a division of Atlantic Union Bank, Alpharetta, Georgia. Previously, he was FVP - Director of Capital Markets at East West Equipment Finance, a division of East West Bank, Alpharetta, Georgia. Previously, he was Vice President, Healthcare Financial Services, Wells Fargo Equipment Finance, Inc. (May, 2013 – July, 2016); Vice President, Siemens Healthcare Finance (November, 2011 – May, 2013); Senior Acct Manager, Higher Ed and Healthcare, Presidio Technology Capital (March, 2011 – December, 2011); Vice President, Syndications, SunTrust Equipment Finance (2001 – March, 2011); Senior Vice President, Wachovia Leasing (July, 2000 – November, 2001); Vice President, Syndications, CIT (1996 – 2000); District Sales Manager, CIT (1991 – 1996); Vice President, Bank of America (1989 – 1991). Education: Mercer University, Stetson School of Business and Economics, MBA, Finance (1986 – 1989); University of Kansas, Bachelor of Science (B.S.), Business Administration and Management, General (1976 – 1980). Shawnee Mission South (1974 – 1976). https://www.linkedin.com/in/kurt-henning-a27ba92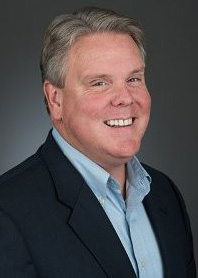 Scott Jackson was hired as Senior Vice President, Team Lead Equipment Finance, Hancock Whitney, Dallas/Fort Worth Area. Previously, he was Direct Originator of Equipment Financing Solutions, Fifth Third Bank (August, 2016 - September, 2019). He joined GE Capital Corporate Finance, May, 2005, as Senior Vice President, May, 2005; promoted January, 2009, Managing Director, Corporate Finance, Lending; promoted January, 2011, Managing Director, Corporate Finance, Equipment. Previously, he was Corporate and Investment Banker, Bank of America (January, 1988 - September, 2002). Education: Texas Tech University, Master of Science Business Administration, Corporate Finance & Banking (1986 - 1987). University of Houston, Bachelors of Business Administration, General (1982 - 1985). https://www.linkedin.com/in/scottajacksontexas/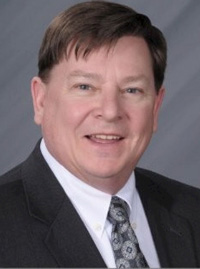 Randy Lawson was hired as Vice President, Business Development, Dext Capital, Lake Oswego, Oregon. He is based in Seminole, Florida. "Our market offerings are resonating with our customers and as a result, Dext has been able to attract the top sales professionals in our industry." said Jeff Rathjen, Senior Vice President and Vendor Business Development Manager for Dext Capital. "We couldn't be more excited to have Randy join the Dext Team." Previously, he was Vice President, Beneficial Bank, Beneficial Equipment Finance (March, 2017 - September, 2019); Vice President, Bank of the Ozarks (no date given); Business Development Officer, TCF Equipment Finance (April, 2015 - August, 2016); National Account Manager, Bank of the West, Equipment Finance Group, Healthcare (September, 2013 - April, 2015); President, Riverwalk Capital Alliance, Inc. (June, 2009 - September, 2013); Healthcare Specialist, De Lage Landen (January, 2008 - December, 2008); Vice President, Citigroup, CitiCapital (February, 2006 - January, 2008); Regional Sales Manager, Court Square Leasing (1999 - 2006); Regional Sales, BankVest Capital (1998 - 1999). https://www.linkedin.com/in/randy-lawson-1a4b468/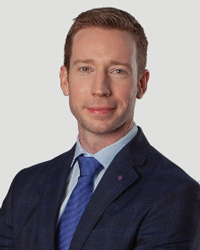 Michael J. Renck, CFA joined Stonebriar Commercial Finance (SCF). Plano, Texas as a Senior Financial Analyst. Previously, he was Senior Associate, Eldridge Industries (February, 2016 - October, 2019); Corporate Finance Analyst, IBM (January, 2013 - February, 2016); Investment Banking Analyst, RBC Capital Markets (June, 2011 - August, 2011); Equity Research Assistant, Intern, Lapides Asset Management (February, 2001 - June, 2011); Research Assistant, 787 Capital Group (June, 2010 - August, 2010). Education: Iona College. Bachelor of Business Administration. BBA, Finance (2008 -2012). https://www.linkedin.com/in/michael-renck-95069aa0/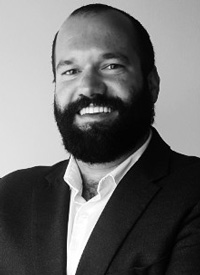 Spencer Sundahl, CLFP, was promoted to Business Development Manager, OnDeck, Denver, Colorado. He joined the firm December, 2018 as Business Consultant; promoted February, 2019, Lending Advisor; promoted August, 2019, Account Manager. Previously, he was at BSB Leasing, Inc., starting December, 2015 as National Account Manager; promoted April, 2017, AVP, Business Development. Vice President of Leasing, Bank of the Ozarks (June, 2015 – November, 2015); Assistant Finance Manager, Compass Equipment Finance (December, 2013 – June, 2015); Junior Trader, Patak Trading Partners, LLC (June, 2013 – January, 2014). Education: Southern New Hampshire University, Master's Degree, Accounting & Finance (2013 – 2015). Purdue University, Bachelor's Degree, Economics & Statistics (2008 – 2011). Go Boilermakers! Activities and Societies: Member Alpha Sigma Phi Fraternity.
https://www.linkedin.com/in/spencer-sundahl-b4121b68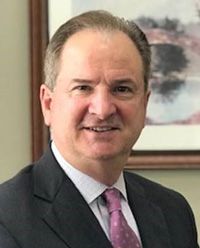 Jeff Teucke, CLFP, was hired as Executive Vice President, Sales and Marketing, Lease Corporation of America, Troy, Michigan. Jeffery Sugg, President and CFO of Lease Corporation of America, said, "We are indeed fortunate to have Jeff join us at this time of transition in our company. His strong track record of sales leadership and equipment finance experience across a number of platforms will serve LCA and its customers well." Previously, he was Senior Vice President, UniFi Equipment Finance, Inc. (September, 2016 - August, 2019); Principal, JLT Management Company (February, 2016 - August, 2016); Chief Sales Officer, Vendor Division, Dimension Funding, LLC (June, 2015 - February, 2016); General Manager, Technology, EverBank Commercial Finance, Inc. (May, 2011 - November, 2014); Business Development, Technology, SG Equipment Finance, USA (December, 2008 - April,2011); Co-Founder and Managing Director, Capital Conduit Partners, LLC (October, 2006 - April, 2011);
SVP, Siemens Financial Services, Inc. (December, 2000 - September, 2006); SVP AT&T Credit (1985 - 2001). Certified Lease & Financial Professional, August, 2018. Education: Eastern Michigan University, BBA, Marketing Major, 1985. https://www.linkedin.com/in/jeff-teucke-clfp-3193aa3/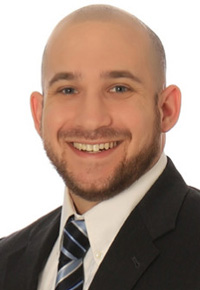 Jeremy Wolocki was promoted to Vice President, First American Equipment Finance, Rochester, New York. He joined the firm October, 2014 as Sales Analyst; appointed Assistant Vice President, April, 2016. Services and Solutions Executive, Xerox (October, 2013 – October, 2014); Marketing Internship, Hearing Evaluation Services (August, 2012 – December, 2012); Maintenance Manager, Seabreeze Amusement Park (June, 2007 – August, 2012); Advertising Manager, Generation Magazine (August, 2011 – May, 2012). Volunteer: Flower City Habitat for Humanity. Education: State University of New York at Buffalo, Communication. https://www.linkedin.com/in/jeremy-wolocki/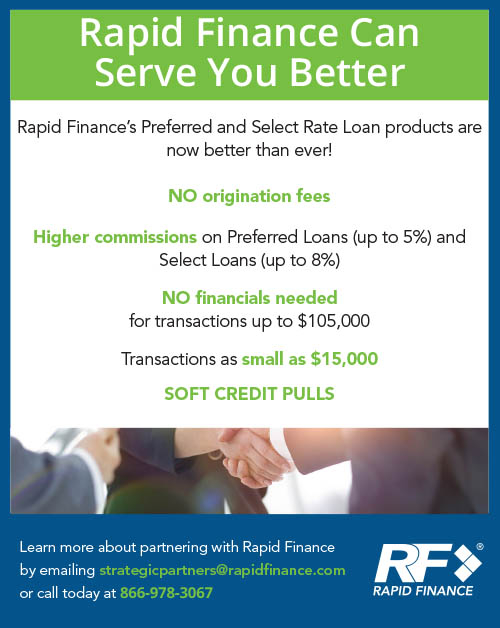 [headlines]
--------------------------------------------------------------
The World's 20 Most Profitable Companies
www.visualcapitalist.com
The biggest chunk of the earnings pie is increasingly split by fewer and fewer companies.
In the U.S. for example, about 50% of all profit generated by public companies goes to just 30 companies — back in 1975, it took 109 companies to accomplish the same feat:

This power-law dynamic also manifests itself at a global level — and perhaps it's little surprise that the world's most profitable companies generate mind-bending returns that would make any accountant blush.
Which Company Makes the Most Per Day?
Today's infographic comes to us from HowMuch.net, and it uses data from Fortune to illustrate how much profit top global companies actually rake in on a daily basis.
The 20 most profitable companies in the world are listed below in order, and we've also broken the same data down per second: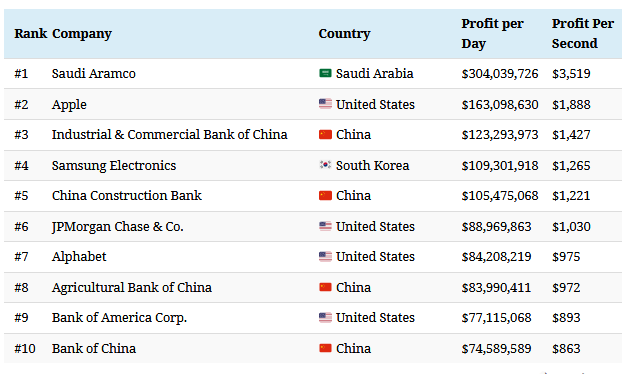 The Saudi Arabian Oil Company, known to most as Saudi Aramco, is by far the world's most profitable company, raking in a stunning $304 million of profits every day. When translated to a more micro scale, that works out to $3,519 per second.
Numbers on an Annual Basis
Bringing in over $300 million per day of profit is pretty hard to comprehend but the numbers are even more unfathomable when they are annualized.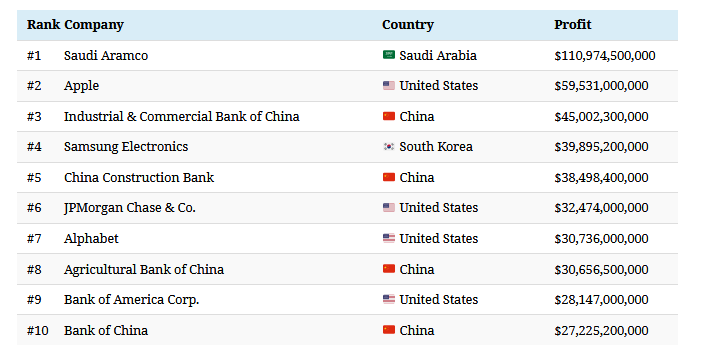 On an annual basis, Saudi Aramco is raking in $111 billion of profit per year and that's with oil prices sitting in the $50-$70 per barrel range.
To put this number in perspective, take a look at Chevron. The American oil giant is one of the 20 biggest companies on the S&P 500, but it generated just $15 billion in profit in 2018 and currently sits at a $221 billion market capitalization.
That puts Chevron's profits at roughly 10% of Aramco's . If Aramco does IPO at a $2 trillion valuation, that would put Chevron at roughly 10% of its market cap, as well.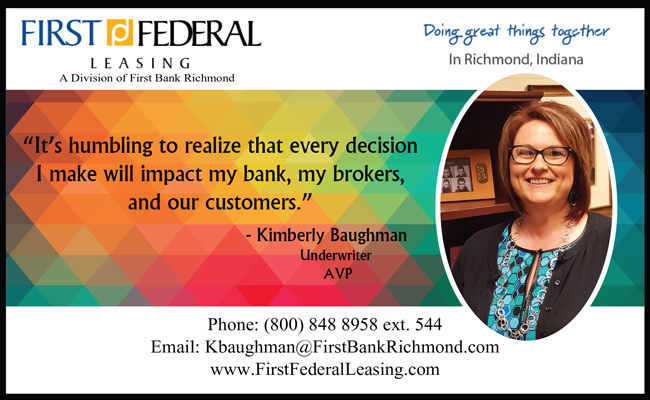 [headlines]
--------------------------------------------------------------
Help Wanted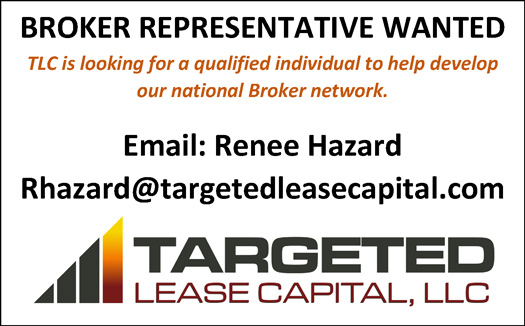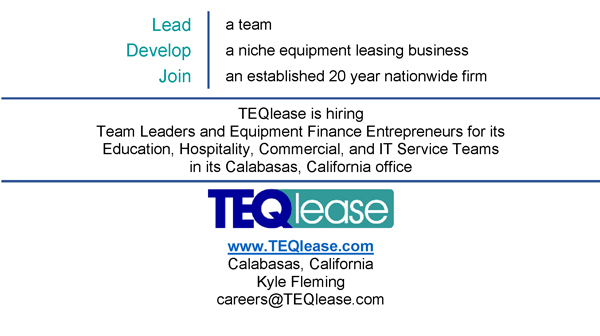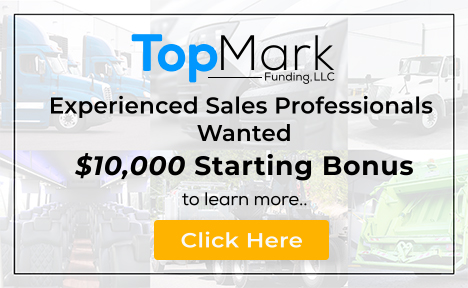 [headlines]
--------------------------------------------------------------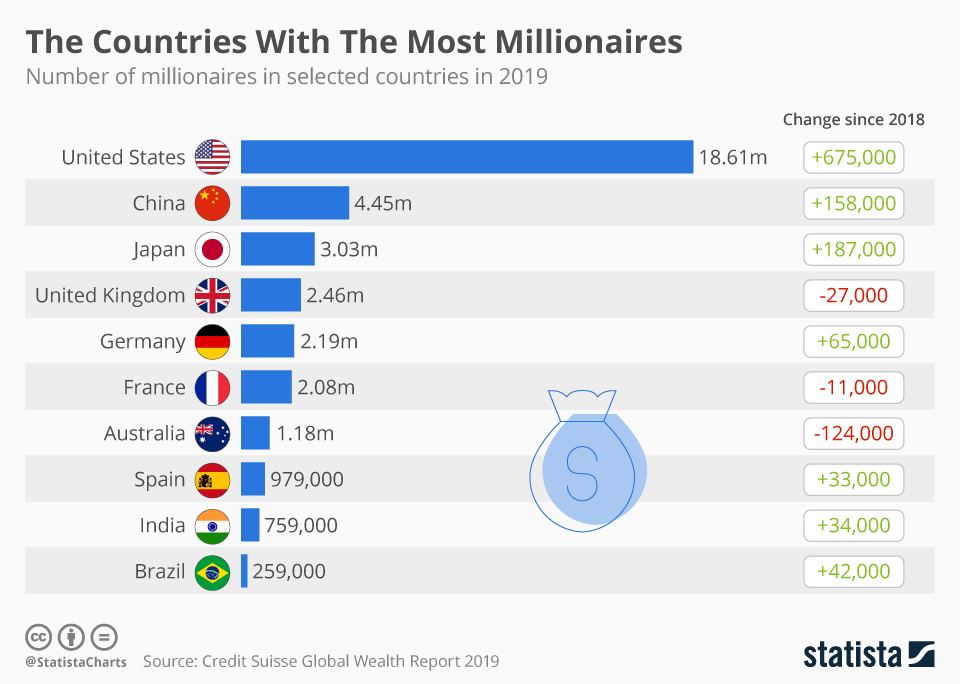 Credit Suisse has released its latest Global Wealth Report which found that the global millionaire population stood at 46.8 million in mid-2019. The U.S. accounted for 40 percent of that total with an estimated 18.6 million people worth one million dollars plus. For any given country, its millionaire population depends on three main factors - the size of the adult population, average wealth and wealth inequality. The U.S. scored highly on all three of those and its millionaire population is continuing to expand at a steady pace with 675,000 newcomers added over the past 12 months.
That's a faster pace of growth than the additions in the next nine countries combined Japan, China, Germany, the Netherlands, Brazil, India, Spain, Canada and Switzerland. With 4.45 million individuals, China has the second highest millionaire population and it grew by 158,000 since 2018. Japan came third with 3.03 million and 187,000 newcomers. Not all developed countries recorded gains, however.
Brexit and the decline of the pound's value contributed to a fall in the UK's millionaire population which contracted by 27,000 since last year. Australia experienced a decline in household wealth and that impacted its millionaire population which fell by 124,000 since last year.
By Niall McCarthy, Statista
https://www.statista.com/chart/3890/the-countries-with-the-most-millionaires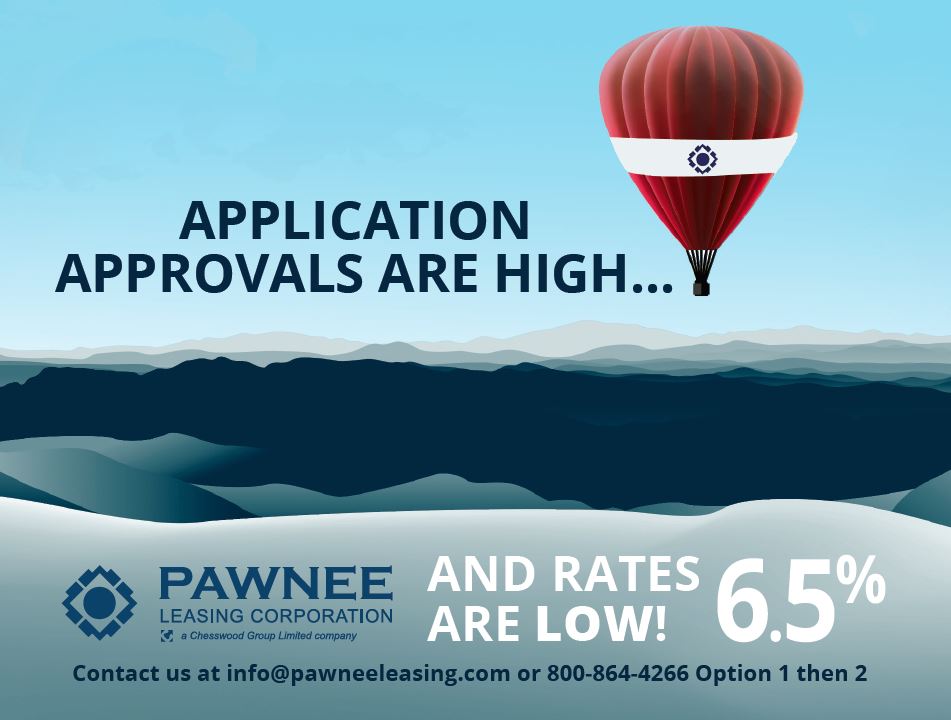 [headlines]
--------------------------------------------------------------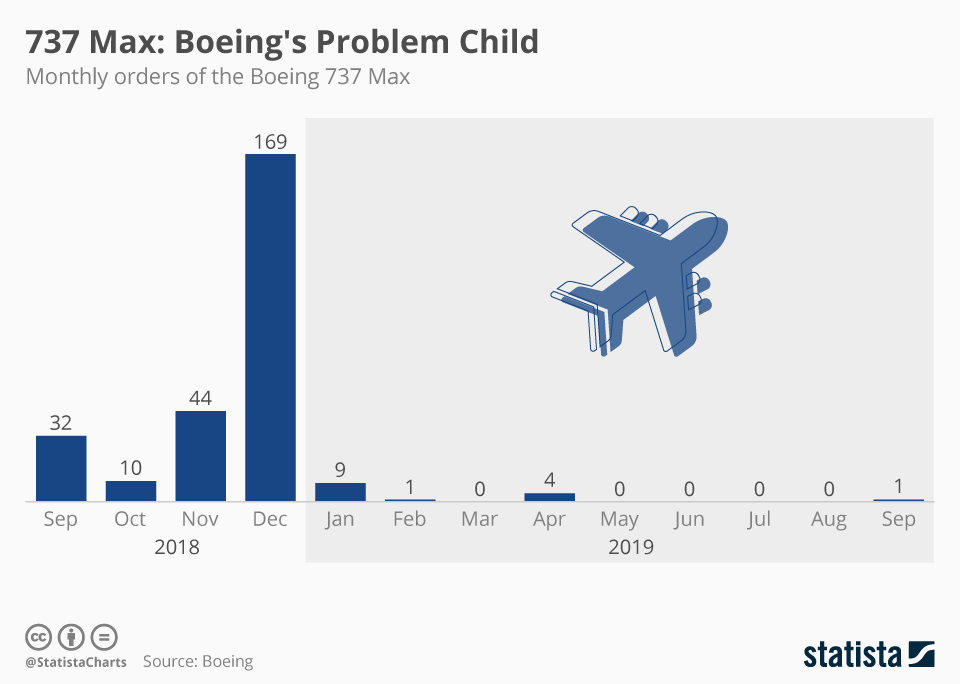 ---
Boeing is selling fewer and fewer 737 Max aircraft. As figures from the company show, orders have slumped since the beginning of the year, having struggled with a massive loss of confidence in the industry due to the two crashes of the Max in October 2018 and March 2019.
For the time being, aircraft of this type are still grounded worldwide. Boeing is suspected of having rushed the aircraft onto the market. In addition, the trade dispute between the USA and China is causing problems for the aircraft manufacturer. In China, aircraft orders must be approved by the state. In industry circles, it is said that Chinese airlines would like to place orders, but Beijing has put such transactions on ice.
By Martin Armstrong, Statista
https://www.statista.com/chart/19715/boeing-737-max-orders/

[headlines]
--------------------------------------------------------------
##### Press Release ############################
Ascentium Capital Closes $398 Million Securitization
Largest Offering Since 2012

Ascentium Capital LLC, an award-winning commercial lender, issued a $398 million small ticket equipment securitization, representing the Company's twelfth and largest offering since 2012. Ascentium Equipment Receivables 2019-2 Trust features AAA and Aaa ratings from Standard & Poor's and Moody's.

Tom Depping, Chief Executive Officer at Ascentium Capital, said, "Each department within Ascentium takes responsibility to ensure we have a diverse portfolio while managing risk. We are pleased to see substantial interest from investors for bonds backed by quality assets."
Ascentium Capital maintains a diverse portfolio through its go to market strategy that focuses on funding transactions within stable vertical markets that can withstand economic uncertainty including healthcare, technology, energy, and other industries.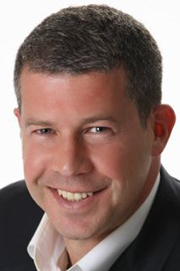 Evan Wilkoff, Executive Vice President of Capital Markets, said, "Our strategy assists Ascentium in future-proofing bond offerings. Our goal is to ensure our liquidity strategy stays attractive to investors'"
As a direct lender, Ascentium Capital LLC specializes in providing a broad range of financing, leasing and small business loans. The Company's offering benefits equipment manufacturers and distributors as well as direct to businesses nationwide. Ascentium Capital is backed by the strength of leading investment firm Warburg Pincus LLC. For more information, please visit www.AscentiumCapital.com.
### Press Release ############################


[headlines]
--------------------------------------------------------------
### Press Release ############################
OnDeck Reports Third Quarter 2019 Financial Results
Net income of $8.7 million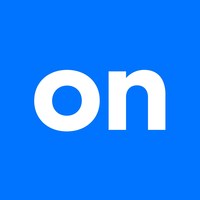 Loans and finance receivables of $1.2 billion, grew 10% from September 30, 2018
Gross revenue of $112.6 million increased 9% from 3Q 2018
Net income* of $8.7 million, $0.11 per diluted share
Adjusted Net Income* of $7.8 million, $0.10 per diluted share
Repurchased 3.2 million common shares in 3Q 2019
NEW YORK, -- OnDeck® (NYSE: ONDK), the leader in online lending for small business, today announced third quarter 2019 Net income of $8.7 million, Adjusted Net Income of $7.8 million and Gross revenue of $112.6 million. Additionally, during the third quarter OnDeck repurchased 3.2 million shares for $11.0 million under its $50 million common stock repurchase program announced July 29th.

Noah Breslow, Chief Executive Officer, said, "Our third quarter financial results reflect solid results from our core US lending business and included sequential improvements in origination volume, net interest margin, credit quality metrics and profitability.
"We remain focused on the fundamentals of the core business and we are advancing our strategic priorities as we relaunched a combined OnDeck brand in Canada, commenced repurchasing shares under our $50 million buyback program and recently announced the signing of Investors Bank as the next ODX client. Additionally, we are making progress in our pursuit of a bank charter."
Full Press Release
https://www.prnewswire.com/news-releases/ondeck-reports-third-quarter-2019-financial-results-300944423.html
#### Press Release #############################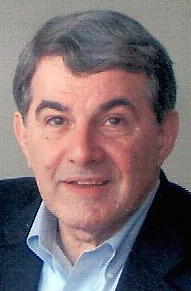 Assure the quality of your communication content…grammar, spelling, syntax, punctuation…hire an expert.
Whether website content, business or technical writings, take advantage of over forty years executive writing, proofreading and editing in the EFL industry…with the reader's time and comprehension in focus.

Ralph P. Mango
ralphmango@hotmail.com
Associate Editor Leasing News, responsible for proofreading and editing each news edition, as well as contributing content.


[headlines]
--------------------------------------------------------------
#### Press Release #############################
$3.25 Billion for High-Speed Rail Project Approved
in Southern California's San Bernardino County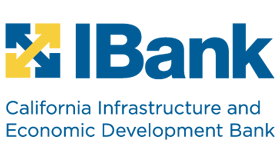 SACRAMENTO – (IBank) Board approved the largest bond request in its history today. A request to issue tax-exempt fixed rate revenue bonds in the amount not to exceed $3,250,000,000 for the benefit of Desert Xpress Enterprises for an eligible high-speed rail project in the County of San Bernardino was approved at today's Board meeting.
The high-speed rail will allow passengers to travel from Southern California to Las Vegas. More than 130 miles of the rail line will be within California and is projecting to remove an estimated 4.5 million car trips annually, which could eliminate 645 million pounds of carbon emission from the I-15 corridor. The project is expected to create more than 15,750 construction jobs as well as employ more than 400 people once the rail system is operational.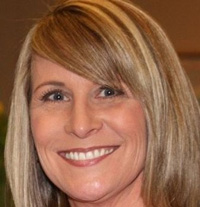 Acting Executive Director Nancee Robles, said, "This is an exciting day not just because it's the largest bond request IBank has ever received and approved, but also because of what having high speed rail can do for Southern California.
"The IBank team and all of the other entities involved were extremely dedicated to seeing this project through. We're proud to be involved in helping to bring this major infrastructure project to San Bernardino County and the surrounding area."

About the California Infrastructure and Economic Development Bank: IBank was created in 1994 to finance public infrastructure and private development that promote a healthy climate for jobs, contribute to a strong economy and improve the quality of life in California communities. IBank is located within the Governor's Office of Business and Economic Development and is governed by a five-member Board of Directors. IBank has broad authority to issue tax-exempt and taxable revenue bonds, provide financing to public agencies, provide credit enhancements, acquire or lease facilities, leverage State and Federal funds and provide loan guarantees and other credit enhancements to small businesses. Find more information at www.ibank.ca.gov.
##### Press Release ############################

[headlines]
--------------------------------------------------------------
Special Halloween Edition, Part II
By Fernando Croce
In the second half of our seasonal frightfest, we offer another batch of choice Halloween pictures, ranging from the horrific to the delightful. So check in with Netflix and enjoy your own cinematic night of tricks and treats!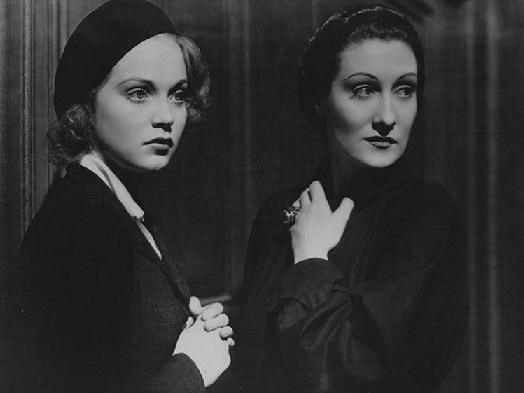 Dracula's Daughter (Lambert Hillyer, 1936): Though it lacks the iconic presence of Bela Lugosi, this sequel to the vampire classic is in some ways an even better film. The eponymous vampiress, Countess Marya Zaleska (Gloria Holden), comes out of her father's shadow to struggle with the family's addiction to blood. Trying to enter human society, she contacts Dr. Garth (Otto Kruger) to ask for help in halting a desire that grows stronger with each new day. With supernatural expert Van Helsing (Edward Van Sloan) by his side, the psychiatrist soon learns that the Countess is no common patient. Brimming with the moody atmosphere that Universal studio brought to its early 1930s horror yarns, the film is also rich in suggestive themes that should make it fascinating viewing to modern audiences.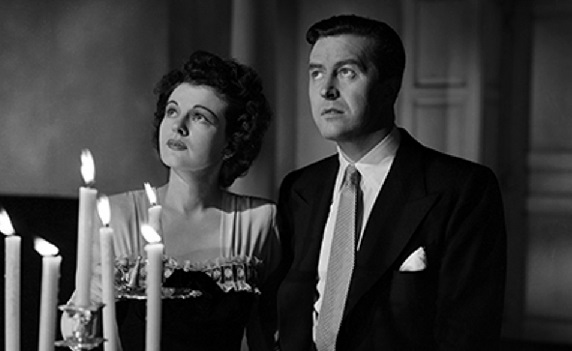 The Uninvited (Lewis Allen, 1944): Ghosts tales don't come much classier than this subtle chiller, which uses spooky suggestion rather than ghastly scares. Set on the Cornwall coast, it follows music composer Rick (Ray Milland) and his sister Pamela (Ruth Hussey) as they become fascinated by an unusual 18th-century seaside mansion. After purchasing it, they learn about its backstory from the owner's granddaughter, Stella (Gail Russell), who feels deeply attached to the place despite it being where her mother died. The more they investigate, the more clearly they come to see that the house is haunted by a couple of spirits with unfinished business. Lewis Allen directs with moody elegance, turning the settings into Gothic backdrops the way Hitchcock did in "Rebecca." A genteel precursor to "The Haunting" and "Poltergeist."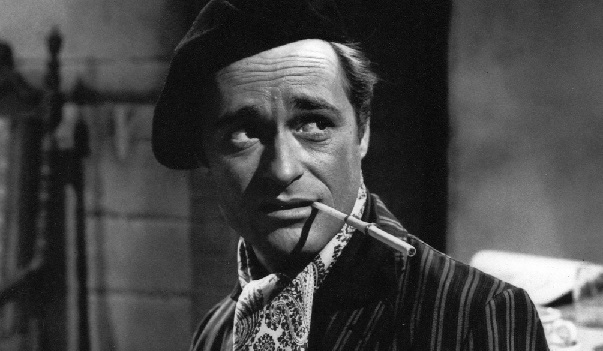 A Bucket of Blood (Roger Corman, 1959): the art world is ghoulishly lampooned in this delicious horror-satire from legendary director Roger Corman. Cult character actor Dick Miller is marvelous as Walter Paisley, a clumsy busboy working in a faddish beatnik café. A fish out of water among hepcats and aesthetes, he tries to fit in with the cool scene by becoming a sculptor. His lack of artistic talent gets him nowhere, until he stumbles upon the idea of covering a dead cat in plaster and presenting it as his work. Newly hailed by the it-crowd, Walter quickly finds himself looking for different kinds of bodies for his next sculptures. Made by Corman with his customary economy and gallows humor, this is a success fable full of dark charm.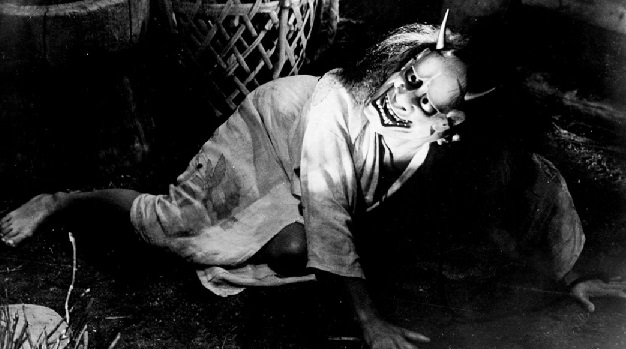 Onibaba (Kaneto Shindo, 1964): Whether it's "Ugetsu" or "The Ring," Japanese cinema has always shown a remarkable affinity for supernatural stories. One of its most chilling entries is this stark morality fable set in medieval times, when war and samurai warriors ravage the land. In an isolated swampy area, an older woman (Nobuko Otowa) and her daughter-in-law (Jitsuko Yoshimura) survive by selling the valuables from deceased soldiers. Jealous with the attention the younger woman gets from a neighbor (Kei Sato), the mother hatches a plan to terrify them by using the grotesque mask of a dead samurai. Things take a decidedly macabre turn, however, when the mask turns out to have a demonic force of its own. Jagged imagery and bottomless pits abound in this unforgettably wicked, savagely poetic vision. With subtitles.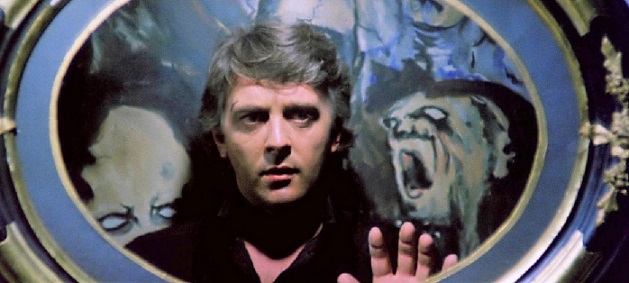 Deep Red (Dario Argento, 1975): Known for his almost operatically stylized use of violence and color, Italian frightmaster Dario Argento is in top form in this terrifying whodunit. As a slew of murders take place around Turin, a musician named Marcus (David Hemmings) kicks off a risky investigation of his own. Himself a witness to one of the gruesome killings, Marcus is joined by a brassy reporter (Daria Nicolodi) in interviewing suspects and collecting clues. The closer they get to the black-gloved culprit, however, the more they uncover a web of trauma reaching back decades. Inspired by Michelangelo Antonioni's Swinging London mystery "Blow-Up," Argento breaks his story into sharp shards and challenges viewers to piece it back together. The dizzying results would make Hitchcock proud.

[headlines]
--------------------------------------------------------------
Beauceron Mix
Houston, Texas Adopt a Dog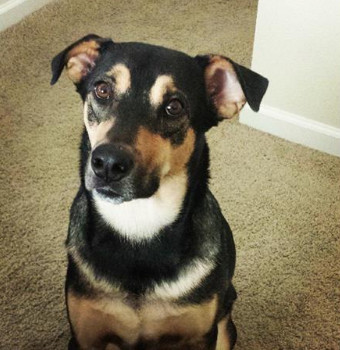 Prince
ID#A1074349
I am a neutered male, black and fawn Beauceron mix. The shelter staff thinks I am about 8 years old. I have been at the shelter since Aug 09, 2019.
Prince is a fantastic, big boy. He is 75 pounds of love and kindness. He is relaxed, enjoys spending time with dogs, is great with kids, and shares toys nicely with people, dogs and kids! This fur-baby is definitely a furry baby. With his sensitive skin, he prefers baths every 2 weeks. What a proper gentleman! He knows how to sit, lay down, and stay. Treats will definitely do the trick, and he LOVES ice and doggy ice-cream. He is trained to not jump on couches, chairs or beds unless you allow him to. He is completely potty trained. His family is devastated to rehome him (personal medical issues), but we know we can find him the purrfect new family! Email BARCFoster@gmail.com if you want Prince to be your knight in shining armor!
For more information about this animal, call:
BARC Animal Shelter & Adoptions at (713) 229-7300
Ask for information about animal ID number A1074340
https://en.wikipedia.org/wiki/Beauceron
[headlines]
--------------------------------------------------------------
Frank Likes to Talk at 5 p.m.
By Christopher Menkin



(This is fiction; all names, places, circumstances are fictional.)
Somehow Frank Sanchez knew when his partner Larry Faber was back in his office. It was 5:15 pm. Frank's office was on the first floor, to the back, and Larry's was on the second floor, at the top of the stairs. As soon as he opened the door, here came Frank, who was tall, athletic, and took the stairs with a landing in the middle two at a time, almost as if he was running a hurdle race, as his long legs seemed to jump him to the next level.
Most of the time, Frank would come to his office around five pm, bringing his pack of cigarettes, and often a brandy on ice. It puzzled Larry why Frank liked to talk to him so much. They were quite different. He thought Frank came to his office in case his wife made a surprise visit and caught him smoking. He told her he had given it up. He had not.
Frank was in his early fifties, an ex-marine, Lt. Colonel at that, business degree from Stanford, main business as a "landlord," didn't care about politics and his world was running marathons and playing tennis.
Larry was 38, captain of a softball baseball team, played golf, went to all the Cal sports events, baseball, basketball, football, soccer, and rugby, he said. His favorite sports were golf and softball. He was Captain of a softball team composed primarily of cops, and they won tournaments. He played golf when he could. He was active in the Cal Alumni and still met with his old fraternity brothers, ironically most of them dentists, and also Jewish.
Larry was a practicing Jew, serious about it, while Frank was a Catholic who never went to mass. Frank instead would run for two or more hours on Sunday, his wife said because he didn't' want to go to Mass.
Larry put Digital computer systems together with C+ software, selling them primarily to dentists starting at $65,000. The two of them had formed San Francisco Valley Leasing.
Frank didn't know Larry was not back yet, and as he arrived, he watched Frank leap up the stairs. He was thinking of coming back later, but also realized Frank didn't stay that long. It irritated him, but at the same time, he looked forward to the visits. He wondered why he had visit him all the time? Frank didn't like politics, or talk about it. Ronald Reagan had just been elected president and as a liberal democrat he was furious. He remembered when Reagan attended John Birch Society in the Pacific Palisades. He wasn't a member, but had many friends who wanted him to join. Frank didn't seem to care one way or the other. He didn't want to talk about it. He thought Frank voted for Reagan, and wanted to avoid a disagreement. He talked about his clients, accountant, attorney, and business stories they had told him, or what he did that day, almost as a recap. Sometimes Larry would be direct that he had some work to do, but rarely did that stop Frank from visiting or wanting to talk with him.
He thought the country was going to hell in a hand basket. Frank didn't seem to care one way or the other. He thought Frank voted for Reagan, but he never talked about it. He talked about his clients, accountant, attorney, and business stories they had told him. Sometimes he would be direct that he had some work to do, but rarely did that stop Frank from visiting or wanting to talk with him.
"I've got you some smoked bass," he said, handing him an aluminum wrapped long bundle. "It comes from Steve Irving."
Larry took it, looked at it.
"Steve Irving is a bass fisherman who goes to Lake County. He has won trophies and awards. Most of the time he throws the fish back, but since this was such a large one, the largest he ever caught, all by himself in his boat, he had it smoked. He gave me two pieces, so I thought you should have one, too."
Frank owned the building Larry's company was located. He also was the money man behind the leasing company as he had inherited a lot of land from his family and continued to buy and develop land in Mountain View and East Palo Alto, mostly on the east side of Highway 101. He owned many buildings, although old, plus land that was still being farmed.
"I thought you should have the smoked bass because if we hadn't have formed San Francisco Valley Leasing, Steve Irving wouldn't have given it to me."
Frank moved some boxes and equipment from a chair in Larry very messy office, full of boxes, computer parts, software boxes, and sat down.
"When we first started, I decided to walk this small industrial tract on the other side of 101. I would walk right in, tell the reception or whoever that I was in equipment leasing and was there anything that they needed. One of them was Steve Irving. He invited me into his office. He had all these fish trophies on the wall, photographs, fishing polls, pictures of himself with fish, and you could immediately see what he was interested in.
"I sat down on the couch and Steve Irving said he was interested in buying a new laser machine. He had two already, was mainly engraving parts and also retail awards for local trophy stores. He had the cash for the machine, $40,000. He said he owned the building. He didn't need to lease. He was making a lot of money, so why would he ever want to lease equipment when he could own it.
"I told him he could get two machines and keep the cash to expand into the marketplace. He would own the machine at the end. He could leverage what he had, dominate the marketplace. He told me it took from six to eight weeks to get a machine. And why would he want to pay interest when he could make interest on his cash? I told him if he was doing so well, he could write it off faster than depreciate it, work on someone else's money and not worry how long it took his new customers to pay him.
"Steve Irving seem to like that. He explained more what he was doing, took me for a tour of his plant, and I learned more about his business. He gave his secretary the application to complete, while he got out his financials. He said he was only interested in one machine. I told him he should get two, and hold one as a demo to sell, since the manufacturer was back east and had not rep on the West Coast. He said why would he want to increase his competition? I told him if business was that good, others would follow, and if he became a rep selling the machine, he would take the orders in other states, slowing down his local competition here, or choosing who his competition might be or point them in another direction. Man, did he light up! It was almost as if he caught a bass.
"So he leased two machines, one that he would then sell and I would lease to his customer, mostly in Oregon and Washington. Then he started to get orders here, moving his older machines by San Francisco Valley Leasing and utilizing the latest ones for local competition.
"He brought the smoked bass to me as he appreciated how I had helped his business grow. He also recommends me to his friends and customers. I've gotten a lot of business from him, and he appreciates what we do for him and for his customers."
Larry opened the foam box filled with ice, dug down, and then opened the aluminum wrapper and looked at the fish.
"Too bad we don't have any crackers here, " Frank said.
Larry took some of the fish meat between his thumb and finger, putting it in his mouth.
"Tastes very good, "he said. " I think I have a gay cop on my softball team."
"Why is that?"
"Well, when these good looking girls come by the games, he never turns and looks at them. But when a young guy comes around he turns and watches him."
"So what?"
"Well, he is about my age, a sergeant, too. Sometimes he brings this older guy, has a beard, looks like a college professor to the game. They never join us for beer afterwards."
"So if he is bothering you, why don't you talk to him about it?"
"I can't! " Larry almost shouted. "He is our best hitter. Over five hundred, and plays right field like a pro. I don't want to lose him. The team doesn't want to lose him. He's our most valuable player!"
"I had a guy in Viet Nam like that, a marine, too, "Frank said. "Except if the others knew, they would have either beaten the crap out of him, or perhaps put a bullet in the back of his head during a mission. He was a lead man. Saved many lives in the field, too. One night he told me about who he was in private. He thought because he was doing such a good job the other men would overlook it. I told him it was better to say nothing. Keep it private. It was his business, not theirs.
Frank had that Marine officer way about him. He hit it off with business people, as he wasn't a salesman, he was still the US Marine officer, watching out for his troops.
"I did a building lease with a gay guy from San Francisco." Frank continued in the conversation as Larry had just talked about Steve Irving and his laser machines. "He was opening up a store in Redwood City, like the one he had in San Francisco, and needed a small warehouse as he imported most of his leather goods. My warehouse in East Palo Alto was not far from the store. When he found out I was also in equipment leasing, he wanted me to do the counters and cash register for the new store. So I went to the new location, which looked good to me, and he thought he would also put the new cash register in his San Francisco store, so I visited him there to get financial statements. It was on Polk Street, right off Bush. Mostly small leather stuff, motorcycle, other clothing made of leather. I told him I noticed he didn't have any leather jackets. He said he couldn't compete with the department stores or others who sold leather jackets. I told him he was missing a bet, as once in the store, he would get sales from impulse buyers.
"He was worried about theft, and I told him to do what department stores were doing with these wire locks. He said I would be surprised what his customers tried to steal. He said his employees were worse. Ironically, his shop was located in an old butcher store, with the meat hooks still in the back room. I told him to spend the money and get rid of them, make the back room more employee friendly, have sodas and snacks for them. I suggested he try selling leather jackets in the Redwood City stores, and if it worked, to try here on Polk. I think he had respect for me because I owned the warehouse, was part of San Francisco Valley Leasing with you, so he gave it a try.
"Not only did it take off in Redwood City, it became his best seller in San Francisco. He also pays his leases two months in advance. Now that is the kind of lease customer you want."
Previous San Francisco Valley Leasing stories:
http://leasingnews.org/Pages/sfleasing.html
[headlines]
--------------------------------------------------------------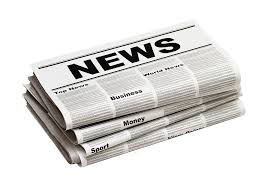 News Briefs----
Banks That Can't Keep Pace with Fintech Firms
Risk $88 Billion Revenue Loss
https://www.forbes.com/sites/madhvimavadiya/2019/10/23/banks-that-cant-keep-pace-with-fintech-firms-risk-88-billion-revenue-loss/#746cb47a6d9f
The FTC Wants to Police Small Business Finance
By Paul Sweeney, deBanked
https://debanked.com/2019/10/the-ftc-wants-to-police-small-business-finance/
High court agrees to hear case against CFPB
involving the constitutionality of the controversial Agency
https://onenewsnow.com/legal-courts/2019/10/24/high-court-agrees-to-hear-case-against-cfpb
Nearly two-thirds of Uber customers
don't tip their drivers, study says
https://www.theverge.com/2019/10/21/20925109/uber-tipping-riders-drivers-percentage-gender-nber-study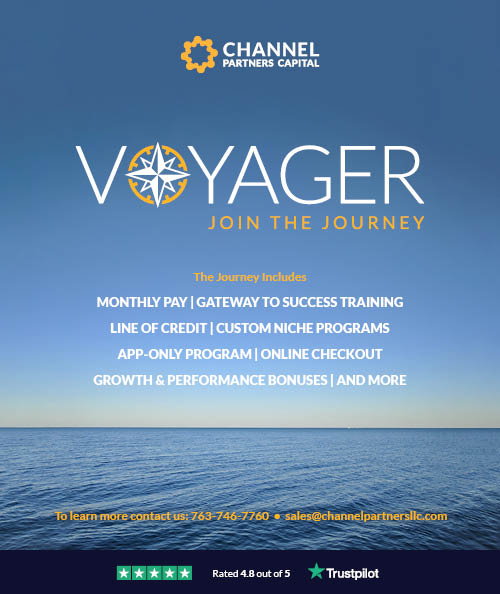 [headlines]
--------------------------------------------------------------


You May Have Missed---
While GDP measures the value of goods and services bought and sold, many of the products central to modern life
are not bought and sold at all.
https://www.thestreet.com/investing/stocks/nasdaq-will-benefit-new-way-measuring-us-economy-15132202
[headlines]
--------------------------------------------------------------
World Series Wins
Yankees twenty- seven times
maybe some of them were crimes
Cardinals won eleven
taking their fans to heaven
and the Red Sox won eight
I do appreciate
a few teams tied with five
keeping the love alive
[headlines]
--------------------------------------------------------------
New 49ers receiver Emmanuel Sanders says he only
has two or three years left playing football
https://www.sfgate.com/49ers/article/Emmanuel-Sanders-49ers-trade-stats-contract-NFL-14559942.php
49ers ticket prices are spiking because the 49ers are good
https://www.sfgate.com/49ers/article/49ers-ticket-prices-spiking-home-games-14560199.php
Ex-Giants manager Bruce Bochy says he would like
'one more shot' at the helm
https://www.sfchronicle.com/giants/article/Ex-Giants-manager-Bruce-Bochy-says-he-would-like-14560569.php
A's offer deal to Oakland to shake loose movement
on Coliseum site, new ballpark
https://www.sfchronicle.com/bayarea/philmatier/article/A-s-offer-deal-to-Oakland-to-shake-loose-14554466.php
Vice President Mike Pence says 'NBA is acting like a wholly
owned subsidiary' of China's Communist Party, also blasts Nike
https://www.cnbc.com/2019/10/24/vice-president-mike-pence-says-nba-acting-like-subsidiary-of-china.html
[headlines]
--------------------------------------------------------------


California Nuts Briefs---

PG&E reports faulty transmission tower
near Geyserville wildfire site
https://www.sacbee.com/news/california/fires/article236631083.html?
Cameras caught the moment the Kincade Fire
started in Sonoma County
https://www.sfgate.com/california-wildfires/article/Kincade-Fire-ignition-point-sonoma-wildfire-14559989.php
Kincade Fire: Coppola and other wineries threatened by smoke, flames
https://www.eastbaytimes.com/2019/10/24/kincaid-fire-coppola-and-other-wineries-threatened-by-flames/
PG&E outages: Blackouts could hit nearly
every zone of service area by Sunday
https://www.sfchronicle.com/california-wildfires/article/PG-E-very-rare-wind-event-could-force-14559614.php

[headlines]
--------------------------------------------------------------



"Gimme that Wine"

http://www.youtube.com/watch?v=EJnQoi8DSE8
Women-owned wineries on the rise in Wine Country
https://www.sfchronicle.com/travel/article/Women-owned-wineries-on-the-rise-in-Wine-Country-14551586.php
Climate Change Is Altering the Taste of the World's Great Wines
https://www.bloomberg.com/news/articles/2019-10-22/climate-change-is-altering-the-taste-of-the-world-s-great-wines
Charles Krug Winery Announces Annual Release
of Rare Vintage Selection Wines
https://www.winebusiness.com/newreleases/?go=getArticle&dataId=221369


Free Wine App
https://www.nataliemaclean.com/mobileapp/

Wine Prices by vintage
http://www.winezap.com
http://www.wine-searcher.com/
US/International Wine Events
http://www.localwineevents.com/
Leasing News Wine & Spirits Page
http://two.leasingnews.org/Recommendations/wnensprts.htm
[headlines]
----------------------------------------------------------------
This Day in History
1621 - Governor Bradford of the Plymouth Colony forbade sports on Christmas Day.
1741 - Georg Wilhelm Steller discovers the Kiska Island in the Aleutian Island chain of present-day Alaska.
http://memory.loc.gov/ammem/today/oct25.html
1764 - Abigail Smith married a young lawyer by the name of John Adams. Their union launched a vital 54-year partnership taking the couple from colonial Boston through the politics of revolution, to Paris and London and the world of international diplomacy, and finally to Washington, D.C., where they became the first presidential couple to occupy the White House. A talented commentator and chronicler of events with a broad knowledge of history, Abigail Adams left an important account of many of the events of the nation's founding in her letters. She and her husband corresponded regularly; first when he attended the Continental Congress and Constitutional Convention in Philadelphia between 1774 and 1783, and again from 1789 to 1800, when she traveled between the family home in Quincy, Massachusetts, and Philadelphia, where John Adams was serving as the nation's first vice president before becoming its second president in 1797.
(lower half of: http://memory.loc.gov/ammem/today/oct25.html)
1825 – The Erie Canal opened. First proposed in the 1780s, a survey was authorized, funded, and executed in 1808. Proponents of the project gradually wore down opponents and its construction began in 1817. The canal has 35 numbered locks, plus the Federal Black Rock Lock. Originally, it ran about 363 miles from Albany to Buffalo to create a navigable water route up the Hudson River from New York City and the Atlantic Ocean to the Great Lakes. It was the second longest canal in the world (after the Grand Canal in China) and greatly enabled the development and economy of New York, New York City, and the United States.
1848 - The first railroad to run west out of Chicago was the Galena and Chicago Union Railroad, a constituent company of the Chicago and North Western Railway. Its first train was hauled by "The Pioneer," a 10-ton wood-burning locomotive, which left Chicago this day for Oak Park, five miles away. The North Western rails reached the Missouri River at Council Bluffs, IA, in 1867.
1864 - Confederate President Jefferson Davis meets with General John Bell Hood at Hood's Palmetto, Georgia, headquarters to discuss the recent misfortunes of the Army of Tennessee. Since Hood had assumed command of the army in July, he had launched an unsuccessful series of attacks on Union General William T. Sherman's forces, endured a month-long siege in Atlanta, and was finally forced to abandon the city. Now, Davis journeyed to Georgia to shore up the sagging morale of his leader and troops. The most pressing problem was dissent within the Confederate command. Leading generals began feuding and pointing fingers to assign blame for the disastrous Atlanta campaign. Hood blamed General William Hardee, commander of one of Hood's three corps, for the loss of Atlanta, and Hardee demanded removal from Hood's authority. After conferring with Hood, Davis reassigned Hardee to the Department of South Carolina, Georgia, and Florida. Even though Hardee was the most able corps commander, Davis personally selected Hood to command the Army of Tennessee in July, and refused to admit his mistake. Unfortunately for the Confederates, Hood invaded Tennessee in the late fall, and by Christmas, he saw his once-grand army virtually destroyed. On his return trip to Richmond, Davis gave a speech at Columbia, South Carolina, in which he gushed about Hood's prospects. In doing so, he let slip important information, saying that Hood's eye was set "upon a point far beyond that where he was assailed by the enemy." Sherman read the quote in a newspaper a few days later and guessed, correctly, that Hood intended to move back into Tennessee to cut Sherman's supply lines. Sherman planned his fall strategy accordingly, sending part of his army to deal with Hood while he took the rest across Georgia.
1914 - Poet John Berryman (d. 1972) born McAlester, Oklahoma.
http://www.poets.org/poets/poets.cfm?45442B7C000C00
1918 - Bassist Greig Stewart "Chubby" Jackson (d. 2003) was born, New York City. Also wrote many tunes, including the famous "Northwest Passage" for Woody Herman
1921 - A hurricane with 100 mph winds hit Tampa, FL, causing several million dollars damage.
1923 - The first meeting of the Senate subcommittee to investigate the Teapot Dome oil leases was held, with Sen. Thomas U.J. Walsh, Democrat of Montana, as chairman. Walsh had used the 18 months since his appointment as chairman to study the case, and during the time, public interest in it had died down. It was quickly reawakened by the hearings.
1926 – Saxophonist Jimmy Heath born, Philadelphia.
1929 – In what became known as the "Tea Pot Dome Scandal," Albert Bacon Fall, Secretary of the Interior in President Warren Harding's cabinet, was found guilty by Justice William Hitz of the District of Columbia Supreme Court for accepting a bribe of $100,000 from Edward Doheny of the Pan-American Petroleum and Transport Company for granting valuable oil leases in the Elk Hills Naval Oil Reserves in California. He was sentenced to one year in prison and was fined $100,000. Earlier, Harding, in a move subsequently deemed illegal by the Supreme Court, transferred responsibility for naval oil reserve lands to the Department of the Interior. Fall went on to exploit those rights for his own gain in 1922, secretly granting exclusive rights to the Teapot Dome reserve in Wyoming to the Mammoth Oil Company in exchange for cash and no interest "loans." He granted rights to the Elk Hills and Buena Vista Hills reserves in California to the Pan American Petroleum Company in 1921-22 for similar compensation.
1930 - Birthday of Hanna Holborn Gray, Heidelberg, Germany. As president of the University of Chicago (1978), she became the first woman to head a major coeducational university in the U.S. She had been acting president of Yale University but took the Chicago post while the selection for Yale president was underway. Rumor had it that because she was female, she was not going to be named president. Yale officials deny it and have tried to claim a woman president without actually having had one by counting Gray's tenure as acting president as a regular president.
http://www.medaloffreedom.com/HannaHolbornGray.htm
http://www.teachtime.com/en/wikipedia/h/ha/hanna_holborn_gray.html
1939 - A west coast hurricane moved onshore south of Los Angeles bringing unprecedented rains along the southern coast of California. Nearly five and a half inches of rain drenched Los Angeles during a 24-hour period. The hurricane caused $2 million damage, mostly to structures along the coast and to crops, and claimed 45 lives at sea. "El Cordonazo" produced 5.66 inches of rain at Los Angeles and 11.6 inches of rain at Mount Wilson, both records for the month of September.
1940 - The first African-American US Army general was Benjamin Oliver Davis, commanding officer of Harlem's 369th Coast Artillery (National Guard), who was appointed to command a brigade in the 2d Cavalry Division at Fort Riley, KS, with the rank of brigadier general.
1942 - Singer Helen Reddy birthday, Melbourne, Australia. In the 1970s, she enjoyed international success, especially in the United States, where she placed 15 singles in the Top 40. Six made the Top 10 and three reached No. 1, including her signature hit "I Am Woman." Reddy placed 25 songs on the Billboard Adult Contemporary chart; 15 made the Top 10 and eight reached No. 1, six consecutively. In 1974, at the inaugural American Music Awards, she became the first artist to win the award for Favorite Pop/Rock Female Artist. She was the first Australian to have three No. 1 hits in the same year. In television, she was the first Australian to host her own one-hour weekly primetime variety show on an American network, along with several specials that were seen in more than 40 countries. http://www.helenreddy.com/
1942 - BASILONE, JOHN, Medal of Honor
Rank and organization: Sergeant, U.S. Marine Corps. Born: 4 November 1916, Buffalo, N.Y. Accredited to: New Jersey. Other Navy award: Navy Cross. Citation: For extraordinary heroism and conspicuous gallantry in action against enemy Japanese forces, above and beyond the call of duty, while serving with the 1st Battalion, 7th Marines, 1st Marine Division in the Lunga Area. Guadalcanal, Solomon Islands, on 24 and 25 October 1942. While the enemy was hammering at the Marines' defensive positions, Sgt. Basilone, in charge of 2 sections of heavy machineguns, fought valiantly to check the savage and determined assault. In a fierce frontal attack with the Japanese blasting his guns with grenades and mortar fire, one of Sgt. Basilone's sections, with its gun crews, was put out of action, leaving only 2 men able to carry on. Moving an extra gun into position, he placed it in action, then, under continual fire, repaired another and personally manned it, gallantly holding his line until replacements arrived. A little later, with ammunition critically low and the supply lines cut off, Sgt. Basilone, at great risk of his life and in the face of continued enemy attack, battled his way through hostile lines with urgently needed shells for his gunners, thereby contributing in large measure to the virtual annihilation of a Japanese regiment. His great personal valor and courageous initiative were in keeping with the highest traditions of the U.S. Naval Service.
1944 - CHOATE, CLYDE L., Medal of Honor
Rank and organization: Staff Sergeant, U.S. Army, Company C, 601st Tank Destroyer Battalion. Place and date: Near Bruyeres, France, 25 October 1944. Entered service at: Anna, 111. Born: 28 June 1920, West Frankfurt, 111. G.O. No.: 75, 5 September 1945. Citation: He commanded a tank destroyer near Bruyeres, France, on 25 October 1944. Our infantry occupied a position on a wooded hill when, at dusk, an enemy Mark IV tank and a company of infantry attacked, threatening to overrun the American position and capture a command post 400 yards to the rear. S/Sgt. Choate's tank destroyer, the only weapon available to oppose the German armor, was set afire by 2 hits. Ordering his men to abandon the destroyer, S/Sgt. Choate reached comparative safety. He returned to the burning destroyer to search for comrades possibly trapped in the vehicle risking instant death in an explosion which was imminent and braving enemy fire which ripped his jacket and tore the helmet from his head. Completing the search and seeing the tank and its supporting infantry overrunning our infantry in their shallow foxholes, he secured a bazooka and ran after the tank, dodging from tree to tree and passing through the enemy's loose skirmish line. He fired a rocket from a distance of 20 yards, immobilizing the tank but leaving it able to spray the area with cannon and machinegun fire. Running back to our infantry through vicious fire, he secured another rocket, and, advancing against a hail of machinegun and small-arms fire reached a position 10 yards from the tank. His second shot shattered the turret. With his pistol he killed 2 of the crew as they emerged from the tank; and then running to the crippled Mark IV while enemy infantry sniped at him, he dropped a grenade inside the tank and completed its destruction. With their armor gone, the enemy infantry became disorganized and was driven back. S/Sgt. Choate's great daring in assaulting an enemy tank single-handed, his determination to follow the vehicle after it had passed his position, and his skill and crushing thoroughness in the attack prevented the enemy from capturing a battalion command post and turned a probable defeat into a tactical success.
1944 - EVANS, ERNEST EDWIN, Medal of Honor
Rank and organization: Commander, U.S. Navy. Born: 13 August 1908, Pawnee, Okla. Accredited to: Oklahoma. Other Navy awards: Navy Cross, Bronze Star Medal. Citation: For conspicuous gallantry and intrepidity at the risk of his life above and beyond the call of duty as commanding officer of the U.S.S. Johnston in action against major units of the enemy Japanese fleet during the battle off Samar on 25 October 1944. The first to lay a smokescreen and to open fire as an enemy task force, vastly superior in number, firepower and armor, rapidly approached. Comdr. Evans gallantly diverted the powerful blasts of hostile guns from the lightly armed and armored carriers under his protection, launching the first torpedo attack when the Johnston came under straddling Japanese shellfire. Undaunted by damage sustained under the terrific volume of fire, he unhesitatingly joined others of his group to provide fire support during subsequent torpedo attacks against the Japanese and, outshooting and outmaneuvering the enemy as he consistently interposed his vessel between the hostile fleet units and our carriers despite the crippling loss of engine power and communications with steering aft, shifted command to the fantail, shouted steering orders through an open hatch to men turning the rudder by hand and battled furiously until the Johnston, burning and shuddering from a mortal blow, lay dead in the water after 3 hours of fierce combat. Seriously wounded early in the engagement, Comdr. Evans, by his indomitable courage and brilliant professional skill, aided materially in turning back the enemy during a critical phase of the action. His valiant fighting spirit throughout this historic battle will venture as an inspiration to all who served with him.
1949 - Top Hits
"You're Breaking My Heart" - Vic Damone
"That Lucky Old Sun" - Frankie Laine
"Someday" - Vaughn Monroe
"Slipping Around" - Margaret Whiting & Jimmy Wakely
1950 - U.N. forces approached to within 34 miles of the Yalu River, the Chinese-Manchurian border, as the Chinese Communist Forces launched their First Phase Offensive around this date. UNC intelligence agencies remained ignorant of Chinese intentions and the extent of their commitment to intervening in the war.
1955 - Birthday of jazz slide trombonist Robin Eubanks, Philadelphia, PA
1955 - The Tappan Stove Company, Mansfield, OH, introduced at a press conference the first electronic range for consumers. A 220-volt electric current produced microwaves that cooked eggs in 22 seconds, bacon in 90 seconds, frozen broccoli in 4.5 minutes, and a five-pound roast in 30 minutes. The retail price of the range was $1,200. Earlier, in 1952, the first microwave for home use was introduced by Tappan, selling for $1,295. This was the first electric and microwave oven combined as everything for the domestic market was gas operated
1957 - Top Hits
"Honeycomb" - Jimmie Rodgers
"Jailhouse Rock" - Elvis Presley
"Hula Love" - Buddy Knox
"Wake Up Little Susie" - The Everly Brothers.
1959 - Mob assassins shoot Little Augie Carfano to death in New York City on Meyer Lansky's orders. Lansky, one of the few organized crime figures who managed to survive at the top for several decades, was estimated to have accumulated as much as $300,000,000 in ill-gotten gains by the 1970s. In June 1947, Lansky ordered the death of his old friend Bugsy Siegel in Beverly Hills, California. Siegel, who had been sent to the West Coast in order to establish a new mob presence, came up with the idea of building The Flamingo, Las Vegas' first major casino. Although built with mob money, Siegel refused to pay back the loan. When Lansky ordered the murder of Augie Carfano 12 years later, Carfano had been intruding on Lansky's gambling interests in Florida and Cuba. His death eliminated all competition and opened up emerging markets for Lansky in South America. During the 1960s and 1970s, Lansky made a special effort to stay out of the public eye and was fairly successful. He died in 1983.
1960 - A 17-year-old art student named Keith Richards runs into his old schoolmate, an economics student named Mick Jagger, at a train station in London. Richards notices the R&B albums under Jagger's arm, and before long the two form their first group -- Little Boy Blue and the Blue Boys.
1960 - Martin Luther King, Jr. jailed in Decatur, Georgia. Held over on old traffic ticket charges, denied bail and sentenced to four months hard labor
http://nobelprize.org/peace/laureates/1964/king-bio.html
1960 - The Accutron, the world's first electronic watch, went on sale. The watch, produced by Bulova Watch Company in Jackson Heights, New York, used transistorized electronic circuits and a miniature power cell, instead of a spring and gears, to move the watch's hands.
1962 - American author John Steinbeck awarded Nobel Prize in literature
http://www.educeth.ch/english/readinglist/steinbeckj/
http://www.steinbeck.org/MainFrame.html
http://almaz.com/nobel/literature/1962a.html
http://donswa.home.pipeline.com/writers.steinbeck.html
http://www.sjsu.edu/depts/steinbec/chron.html
1962 - Aerial photos of offensive missile bases in Cuba were displayed to the UN by Ambassador Adlai Stevenson. He demands USSR Ambassador Zorin to answer regarding Cuban missile bases saying "I am prepared to wait for my answer until hell freezes over" The next day the U.S. Navy boarded and searched a Soviet-chartered freighter enroute to Havana.
1963 - Peter, Paul and Mary's LP "Peter, Paul and Mary" hits #1
1964 - In a game between the Minnesota Vikings and the San Francisco 49ers, Minnesota defensive end Jim Marshall picked up a fumble by 49er quarterback Billy Kilmer and ran 66 years into the wrong end zone. His gaffe resulted in a safety, 2 points for San Francisco, but the Vikings still prevailed, 27-22.
1964 - The Rolling Stones make their US television debut when they appear on CBS's "The Ed Sullivan Show." After screaming fans practically tear the studio seats apart, Sullivan declares to reporters: "I promise you they'll never be back on our show. It took me 17 years to build this up; I'm not going to have it destroyed in a matter of weeks. We won't book any more rock 'n' roll groups. Frankly, I didn't see the group until the day before the broadcast. I was shocked when I saw them." The group returns to the program five times.
1965 - Top Hits
"Yesterday" - The Beatles
"A Lover's Concerto" - The Toys
"Get Off of My Cloud" - The Rolling Stones
"Hello Vietnam" - Johnny Wright
1970 - George Blanda replaced Daryle Lamonica, the Oakland Raiders injured quarterback. Blanda tossed three touchdown passes (19, 43 and 44 yards), taking the Raiders to an easy victory over the Pittsburgh Steelers, 31-14. Blanda, at age 43, had a remarkable five-game run. One week later, his 48-yard field goal with three seconds remaining salvaged a 17–17 tie with the Kansas City Chiefs. On November 8, Blanda once again came off the bench to throw a touchdown pass to tie the Cleveland Browns with 1:34 remaining, then kicked a 53-yard field goal with 0:03 left for the 23–20 win. In the team's next game, Blanda replaced Lamonica in the fourth quarter and connected with Fred Biletnikoff on a touchdown pass with 2:28 left in the game to defeat the Denver Broncos, 24–19. The streak concluded one week later when Blanda's 16-yard field goal in the closing seconds defeated the San Diego Chargers, 20–17. In the AFC title game against the Baltimore Colts, Blanda again relieved an injured Lamonica, completing 17 of 32 passes for 217 yards and 2 touchdowns while also kicking a 48-yard field goal and two extra points, keeping the Raiders in the game until the final quarter, when he was intercepted twice. He became the oldest quarterback ever to play in a championship game.
1970 - Led Zeppelin's third album, "Led Zeppelin III," reached the top of the US album chart. Their first L.P. had hit number 10 and their second had gone to number 7.
1971 - "The Allman Brothers Band Live at the Fillmore East" goes gold just four days before leader Duane Allman loses his life in a motorcycle accident.
1972 - The first women to became FBI agents completed training at Quantico, VA. The new agents, Susan Lynn Roley and Joanne E. Pierce, graduated from the 14-week course with a group of 45 men.
1973 - Top Hits
"Angie" - The Rolling Stones
"Midnight Train to Georgia" - Gladys Knight & The Pips
"Keep on Truckin'" - Eddie Kendricks
"Ridin' My Thumb to Mexico" - Johnny Rodriguez
1978 – The San Diego Padres' Gaylord Perry became the first player to win the Cy Young Award in both leagues. He won in the American League in 1972 with the Cleveland Indians.
1980 - Barbra Streisand's "Woman in Love," from the number one album, "Guilty," was the number one song in the U.S. Both the album and the single were #1 for three weeks.
1981 - In Game 5, Pedro Guerrero and Steve Yeager's back-to-back solo home runs give the Dodgers a 2-1 victory. Three days later, the Dodgers wrapped up the World Series win against the Yankees. After combining for ten division titles and eight World Series appearances between 1974 and 1981, the 1981 World Series marked the end of an era for both teams. The Yankees would not reach the post season again until 1995 and would not win another title until 1996. The Dodgers won division titles in 1983 and 1985, while narrowly missing in 1982. Their success culminated with a world championship in 1988. However, since their 1988 World Series win, the Dodgers have yet to win another World Series
1981 - Top Hits
"Arthur's Theme" ("Best That You Can Do") - Christopher Cross
"Start Me Up" - The Rolling Stones
"Step by Step" - Eddie Rabbitt
"Never Been So Loved" ("In All My Life") - Charley Pride
1982 - "Newhart" premiered on television. Bob Newhart starred in this sitcom as Dick Loudon, an author of "how-to' books who moved with his wife, Joanna (Mary Frann), to Vermont to take over the Stratford Inn. Regulars included Tom Poston as George Utley, caretaker of the inn, Steven Kampmann as Kirk Devane, the owner of the Minute Man Café, Jennifer Holmes as the maid, Leslie Vanderkellen and Julia Duffy as "princess" Stephanie Vanderkellen, who, through bad luck, had to take on the maid's job. Changes in the third season intro­duced the characters of Michael Harris (Peter Scolari), producer of Dick's talk show and Stephanie's squeeze, and the new own­ers of the cafe, Larry (William Sanderson) and his silent broth­ers, both named Darryl (Tony Papenfuss and John Volstad). The last telecast was Sept 8, 1990.
1983 - An invasion of Grenada, an island nation in the Caribbean, was launched by U.S. forces a week after a bloody coup by pro-Cuban Marxists. The guerillas murdered Grenada's top leaders. By Nov. 2, the Department of Defense reported the end of the hostilities. U.S. casualties were listed as 18 dead, 115 wounded. The action was taken to restore order and protect the 11,000 US citizens, mostly students, on the island.
1984 - John Cougar Mellencamp reached the $2 million sales mark with his album, "Uh-Huh." Also, country group Alabama went to the three-million-dollar mark with two albums this day: "Feels So Right" and "Mountain Music."
1986 - The New York Mets won Game 6 of the World Series, 6-5, in 10 innings, over the Boston Red Sox. The Mets made a dramatic comeback in the last inning, scoring three runs after two were out. Twice down to their last strike, they bunched three singles, a wild pitch and a ground ball by Mookie Wilson that went through the legs of first baseman Bill Buckner to eke out the victory. This event was selected as one of baseball's 30 most memorable moments.
1986 - New Jersey-based rock band Bon Jovi rose to number one in the U.S. with their "Slippery When Wet" album. It was the number one album for eight -- count 'em -- eight weeks. Track listing: "Let It Rock," "You Give Love a Bad Name," "Livin' on a Prayer," "Social Disease," "Wanted Dead or Alive," "Raise Your Hands," "Without Love," "I'd Die for You," "Never Say Goodbye," "Wild in the Streets."
1987 - The World Series began in a dome for the first time and the team with the best record at home happened to play in that dome. The St. Louis Cardinals were pounded in the first game, but fought back and forced the series to seven games before the Minnesota Twins could claim the championship -- their first. The franchise's last championship came in 1924 as the Washington Senators.
http://www.sportingnews.com/archives/worldseries/1987.html
1987 - Hurricane Emily crossed the island of Bermuda during the early morning. Emily, moving northeast at 45 mph, produced wind gusts to 115 mph at Kindley Field. The $35 million damage inflicted by Emily made it the worst hurricane to strike Bermuda since 1948. Parts of Michigan and Wisconsin experienced their first freeze of the autumn. Snow and sleet were reported in the Sheffield and Sutton areas of northeastern Vermont at midday.
1989 - Top Hits
"Miss You Much" - Janet Jackson
"Love Song" - The Cure
"Sowing the Seeds of Love" - Tears For Fears
"Living Proof" - Ricky Van Shelton
1989 - Twenty-three cities in the south central U.S. reported record low temperatures for the date, including Topeka, KS with a reading of 33 degrees, and Binghamton, NY with a low of 25 degrees. Showers and thunderstorms in the southeastern U.S. drenched Atlanta, GA with 4.87 inches of rain, their sixth highest total of record for any given day.
1993 - The Southern California fire season began viciously when fires swept from the celebrity-studded beachfront homes of Malibu to the Mexican border. Blown out of the desert by the fierce Santa Anna winds, the fires destroyed suburban enclaves south of LA at Laguna Beach and northeast of LA at Altadena. As winds died down, firefighters appeared to gain con­trol as the flames reached the Santa Monica Mountains, but the winds roared again, spreading the fire into Malibu—often jump­ing the Pacific Coast Highway to destroy the beachfront homes of the wealthy celebrities who lived there. Damage from the fires was estimated at more than $1 billion.
1997 - Johnny Cash reaches over to pick up a dropped guitar pick at today's concert in Flint, MI and falls over on stage. Apologizing, he reveals to the audience that he is in the early stages of Parkinson's Disease. The crowd, thinking Cash is joking, laughs at the comment.
1998 - For the first time, all of the top five songs of the week were new entries: 1) Cher, "Believe;" 2) George Michael, "Outside;" 3) U2, "Sweetest Thing;" 4) Culture Club, "I Just Wanna Be Loved;" 5) Alanis Morissette, "Thank U."
2003 - In shutting out the Yankees, 2-0 on the strength of Josh Beckett's five-hit pitching, the Florida Marlins won their second World Series in seven years. The Yankees had appeared in their sixth Series in eight years and this was the 100th World Series game at Yankee Stadium.
2010 – Sony took the original cassette Walkman off the market. The original Walkman cassette player, released in 1979, changed music listening habits by allowing people to listen to their music while on the move. This could turn everyday tasks like commuting and running into pleasurable experiences, give commuters a sense of privacy, and add a soundtrack to urban surroundings. Sony's latest attempt to revive the Walkman brand involved a series of music-centered mobile phones marketed under the former Sony Ericsson brand.
2013 - Upon completion of the nuclear genome of a 24,000-year-old Siberian boy, the data revealed that two-thirds of today's Native Americans come from Eastern Asia and only one-third originated in Western Eurasia.

World Series Champions:
1987 - Minnesota Twins
2003 – Florida Marlins
-------------------------------------------------------------

SuDoku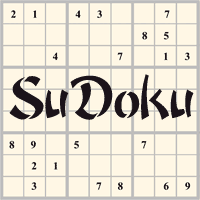 The object is to insert the numbers in the boxes to satisfy only one condition: each row, column and 3x3 box must contain the digits 1 through 9 exactly once. What could be simpler?
http://leasingnews.org/Soduku/soduko-main.htm
--------------------------------------------------------------

Daily Puzzle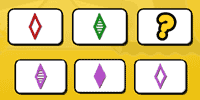 How to play:
http://www.setgame.com/set/puzzle_frame.htm
Refresh for current date:
http://www.setgame.com/set/puzzle_frame.htm
--------------------------------------------------------------


http://www.gasbuddy.com/
http://www.gasbuddy.com/GB_Map_Gas_Prices.aspx
http://www.gasbuddy.com/GB_Mobile_Instructions.aspx
--------------------------------------------------------------

Weather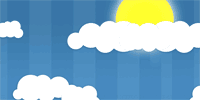 See USA map, click to specific area, no commercials
--------------------------------------------------------------

Traffic Live---
Real Time Traffic Information
You can save up to 20 different routes and check them out with one click,
or type in a new route to learn the traffic live
--------------------------------