Wednesday, September 13, 2017

Today's Equipment Leasing Headlines

Hurricanes Irma and Harvey Cause Goldman Sachs
to Slash its Outlook for the US economy
Leasing News The List - August, 2017
The Good, the Bad, and the Ugly
Leasing News Classified Display Help Wanted Ads
Account Executives/Account Managers
Sales Makes it Happen by Scott Wheeler, CLFP
Meaningful Database
"Broker/Lessor" List "A"
Not Updated
Broker/Lessor List "B"
Not Updated
Equifax Hacking Defense
Data Breach
Alta Leaders to Discuss Canadian Market Changes
and Managed Solutions at CLFA Conference
LeaseQ to Automate Hospitality Equipment Financing
with Alliance to ARF Financial
Animals from Hurricane Harvey
Albany, California
News Briefs---
JPMorgan CEO: Bitcoin Is a 'Fraud'
he would fire anyone who traded the cryptocurrency
The Monster Surge That Wasn't:
Why Irma Caused Less Flooding Than Expected
Restaurants face long recovery from Irma
its impact will still be felt far and wide
SoFi's CEO is Stepping Down
May Affect Pending IPO as Well as Bank Efforts
Amazon 2nd Quarters Span 8 Million Square Feet
Employ 50,000 People
Amazon has triggered a $5 billion bidding war
— here are the cities that are in competition for its new HQ
First reveal: Apple pulls out its latest Watch
Here's a look at what's new in the latest gadget
It Distracted Us. It Gave Us Uber.
It Made Selfies a Thing

Broker/Funder/Industry Lists | Features (writer's columns)
Top Ten Stories Chosen by Readers | Top Stories last six months
www.leasingcomplaints.com (Be Careful of Doing Business)
www.evergreenleasingnews.org
Leasing News Icon for Android Mobile Device
You May have Missed---
Baseball Poem
Sports Brief----
California Nuts Brief---
"Gimme that Wine"
This Day in History
SuDoku
Daily Puzzle
GasBuddy
Weather, USA or specific area
Traffic Live----
######## surrounding the article denotes it is a "press release" and was not written by Leasing News nor information verified, but from the source noted. When an article is signed by the writer, it is considered a "by line." It reflects the opinion and research of the writer.


Please send a colleague and ask them to subscribe. We are free.
Email kitmenkin@leasingnews.org and in subject line: subscribe

[headlines]
--------------------------------------------------------------
Hurricanes Irma and Harvey Cause Goldman Sachs
to Slash its Outlook for the US economy
Business Insider Report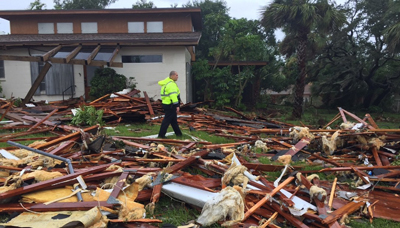 Goldman Sachs has cut its third-quarter GDP forecast following a pair of catastrophic hurricanes. The firm now sees GDP expanding by 2% during the period, down 0.8 percentage points from its previous.
Hurricane Irma has affected more than 6% of the population of the US, making it the 10th-most widespread natural disaster in the nation's history.
Goldman currently estimates that Hurricane Irma will result in $30 billion in total losses, adding to the $85 billion of damage already caused by Hurricane Harvey, which rocked the city of Houston last month.
"The uncertainty around all of these figures is high, but there is little doubt that the combined impact of Harvey and Irma will be particularly severe," Spencer Hill, an economist at Goldman, wrote in a client note. "We continue to expect a sizeable drag from hurricanes on Q3 growth."
One way that Goldman measures how a natural disaster will affect economic growth is by assessing the share of the population that's ultimately impacted. At the present time, Hurricane Irma has affected 6.1% of the populace. That makes Irma's effects even more widespread than Hurricane Katrina in 2005 and last month's Hurricane Harvey.
"While property losses and evacuations do not directly enter the GDP accounting, major hurricanes and natural disasters have nonetheless been associated with a near-term slowdown in many major growth indicators," Hill wrote. "We believe the huge property losses and relatively broad-based societal footprints of Hurricanes Harvey and Irma suggest a relatively large impact on near-term growth."
So which areas will be most adversely affected? Goldman predicts that consumption, inventories, housing, and the energy sector will suffer the most.
For energy in particular, the post-hurricane implications for oil demand could reduce GDP. Meanwhile, the sheer number of people impacted by both disasters will surely weigh on consumption, the firm says, highlighting that just five out of 403 Walmart stores in Florida were open on Monday morning.
Treasury Secretary Steve Mnuchin weighed in on the potential GDP effect in an interview with CNBC on Tuesday, agreeing that the measure will take a hit in the short run, but argued that "we will make it up in the long run as we rebuild."
As more information comes in, keep in mind that Goldman's GDP forecast is a moving target. Its estimates and inputs could change at any time, most notably if damage totals shift in any meaningful way.
In their words: "If Irma's damages are significantly higher — or if Florida flooding continues to weigh on consumer spending and housing/investment activity into late September and October — we would expect additional downside to near-term growth."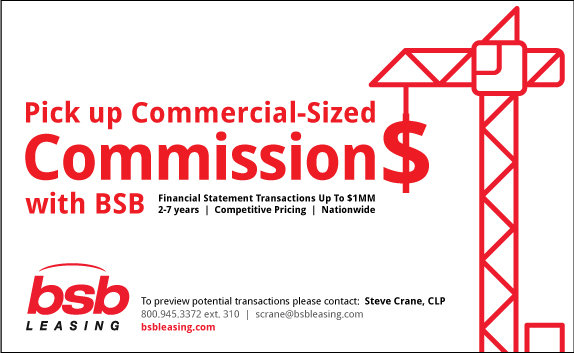 [headlines]
--------------------------------------------------------------
Leasing News The List - August, 2017
The Good, the Bad, and the Ugly
Balboa Capital, Costa Mesa, CA (08/17) Shopko-Balboa Capital Summary Judgement Denied, $1 Million Case plus perhaps $250,000+ Attorney Fees
http://leasingnews.org/archives/Aug2017/08_28.htm#shopko
Bank of the West, Dublin/San Francisco, CA (08/17) Changes at Bank of the West Clarification http://leasingnews.org/archives/Aug2017/08_25.htm#changes (08/17) Who is Next?
http://leasingnews.org/archives/Aug2017/08_23.htm#changes
DocuSign, San Francisco, Seattle (08/17) DocuSign is now the electronic signature of choice for the federal government
http://leasingnews.org/archives/Aug2017/08_18.htm#docu
Ascentium Capital, Kingwood, Texas (08/17)
Class Action/Ascentium Settlement Discussions
http://leasingnews.org/archives/Aug2017/08_11.htm#class
Maxim Commercial Credit, Los Angeles, CA (08/17)
Tax Liens, Foreclosure & Embezzlement
"How We Saved a Tow Truck Company"
http://leasingnews.org/archives/Aug2017/08_09.htm#tax
Chesswood, Toronto, Ontario, Canada (08/17) Chesswood Reports Record Second Quarter: Operating Earnings of $9.3 Million
http://news.sys-con.com/node/4132045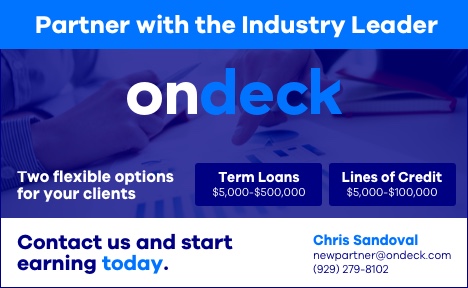 [headlines]
--------------------------------------------------------------
Equipment Leasing Account Executive
What sets CoreTech apart from other equipment leasing companies is our team members and impeccable reputation. Are you unhappy with the ethics of your company and the promises made to you? Come to Newport Beach and join us.
To learn more, please click here
www.coretechleasing.com
CoreTech specializes in medium to
large size companies and firms
Over 100 law firms trust CoreTech for their leasing needs,
why wouldn't you?


[headlines]
--------------------------------------------------------------
Sales Makes it Happen
By Scott Wheeler, CLFP
Successful originators have quality databases that are well qualified and ranked. When I ask an originator to describe his database, the first comment is, "My database is made up of XXX number of companies or contacts." Then I ask the following:
How many of your contacts have you spoken to in the last 30 or 60 days?
How many of your contacts are "golden accounts?"
How many of your contacts have been qualified and ranked by their true potential?
How many of your contacts have you actually done business with in the last 12 months?
How many of your contacts align with your "real" capabilities?
A meaningful database is an ever-changing body of potential clients. A strong database is segmented based upon relevance and alignment with your goals and your funding capabilities. The objective should be to grow the number of "key" accounts that are willing and capable of doing business with YOU. Successful originators are focused on qualifying their leads and building a meaningful database of "golden" vendors and end-users that will benefit from their superior services.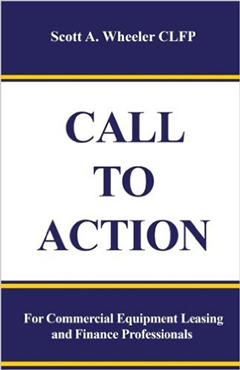 Available Here:
https://www.createspace.com/5355516
Scott A. Wheeler, CLFP
Wheeler Business Consulting
1314 Marquis Ct.
Fallston, Maryland 21047
Phone: 410 877 0428
Fax: 410 877 8161
Email: scott@wheelerbusinessconsulting.com
Web: www.wheelerbusinessconsulting.com

Sales Makes it Happen articles:
http://www.leasingnews.org/Legacy/index.html
[headlines]
--------------------------------------------------------------
"Broker/Lessor" List "A"
Not Updated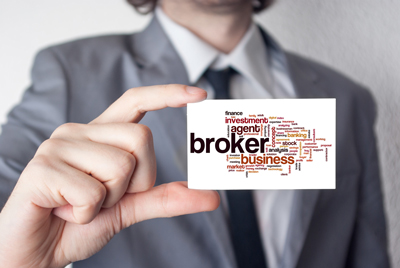 The last time this list was updated there were over 100 brokers deleted, which was during the recession years.
This list is by "number of employees" at the time the information was posted. We invite readers to provide more current information or let us know if the company is no longer in business.
http://www.leasingnews.org/Brokers/broker_Lessor.htm#forum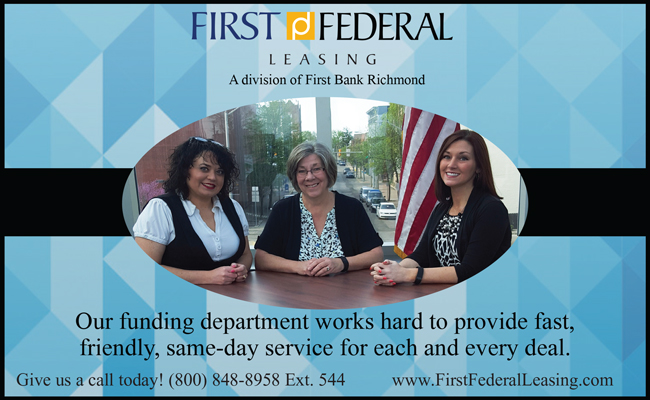 [headlines]
--------------------------------------------------------------
[headlines]
--------------------------------------------------------------
Animals from Hurricane Harvey
Albany, California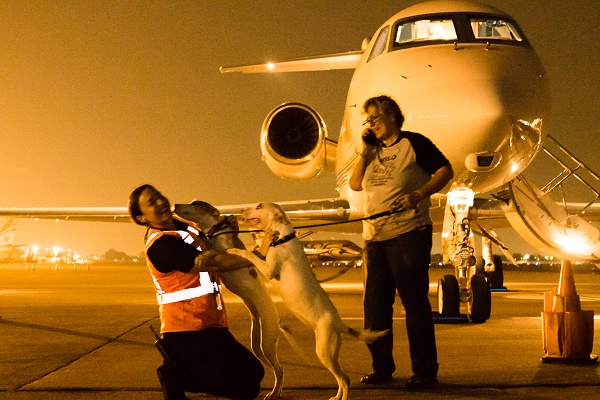 69 animals were rescued from Hurricane Harvey Sunday 9/3. 26 dogs came to milo and were fostered.
Some will attend the Bay Area pet fair this weekend!
This sunday evening 9/17 we have 100+ animals coming by ground in a 26' x 8' truck (with AC) from Austin Pets Alive! Once again we need volunteers and fosters to please sign up! email info@milofoundation.org
We are also seeking volunteers to help with administrative tasks, help answering the phones and greet customers!
http://milofoundation.org/index.cfm
Adopt a Pet
http://www.adoptapet.com/

[headlines]
--------------------------------------------------------------
News Briefs----


JPMorgan CEO: Bitcoin Is a 'Fraud'
he would fire anyone who traded the cryptocurrency
http://www.barrons.com/articles/jpmorgan-ceo-bitcoin-is-a-fraud-1505240055
The Monster Surge That Wasn't:
Why Irma Caused Less Flooding Than Expected
https://www.nytimes.com/2017/09/11/us/storm-surge-irma-flooding.html
Restaurants face long recovery from Irma
its impact will still be felt far and wide
http://www.nrn.com/operations/restaurants-face-long-recovery-irma
SoFi's CEO is Stepping Down
May Affect Pending IPO as Well as Bank Efforts
https://www.usatoday.com/story/money/2017/09/12/sofi-ceo-step-down-after-claims-managers-sexual-harassment/656708001/
Amazon 2nd Quarters Span 8 Million Square Feet
Employ 50,000 People
https://www.bizjournals.com/boston/news/2017/09/11/so-just-how-big-is-a-8-million-square-foot-hq2-for.html
Amazon has triggered a $5 billion bidding war
— here are the cities that are in competition for its new HQ
http://www.businessinsider.com/amazon-headquarters-cities-in-a-bidding-war-2017-9
Apple Watch
http://www.mercurynews.com/2017/09/12/first-reveal-apple-pulls-out-its-latest-watch/
What make iPhone X worth $1,000
http://www.eastbaytimes.com/2017/09/12/and-finally-the-iphone-x-what-makes-it-worth-1000/
It Distracted Us. It Gave Us Uber.
It Made Selfies a Thing.
https://www.nytimes.com/interactive/2017/09/11/technology/iphone-10-year.html
Equipment Leasing Account Executive
What sets CoreTech apart from other equipment leasing companies is our team members and impeccable reputation. Are you unhappy with the ethics of your company and the promises made to you? Come to Newport Beach and join us.
To learn more, please click here
www.coretechleasing.com
CoreTech specializes in medium to
large size companies and firms
Over 100 law firms trust CoreTech for their leasing needs,
why wouldn't you?


[headlines]
--------------------------------------------------------------

You May Have Missed---
99% of consumers still buy groceries in person
http://www.businesswire.com/news/home/20170911005797/en/Consumers-Continue-Choose-Physical-Digital-Groceries
[headlines]
--------------------------------------------------------------
Baseball Poem


If I were the teacher
If I were the teacher
My students would confirm
I spend all day talking about
Important things to learn:
Math
Statistics, Batting Averages and
the confusing ERA.
History
Who invented baseball?
Was it really Doubleday?
Biology
How does photosynthesis affect
the left field grass.
Spelling
"Nite Game" is
close enough to pass.
English
Never say, he slided";
Always say, "he slid."
Geography
Which country has a ballpark
next to a pyramid?
If I were the teacher
My students would confirm
They spend all day hearing about
Important things to learn.
Written by Dan Zamudio,
"Catcher in the Wry," baseball poems,
published by McFarland & Company
[headlines]
--------------------------------------------------------------

Sports Briefs----
Kyle Shanahan on the 49ers' fourth-down failures:
'The first one is the one I regretted.
http://49ers.pressdemocrat.com/kyle-shanahan-49ers-fourth-failures-first-one-one-regretted/
49ers have temperature issues: Is a fix in store at Levi's Stadium?
http://www.sfchronicle.com/49ers/article/49ers-have-temperature-issues-is-a-fix-in-store-12189598.php?cmpid=gsa-sfgate-result
Vikings Spoil Adrian Peterson's Return
With a Tribute to Randy Moss
https://www.nytimes.com/2017/09/11/sports/adrian-peterson-saints-vikings.html
[headlines]
--------------------------------------------------------------


California Nuts Briefs---
San Jose has nation's highest share of co-borrowers on home loans
http://www.mercurynews.com/2017/09/11/leveraging-moms-credit-card-san-jose-has-nations-highest-share-of-co-borrowers-on-home-loans/
Interactive rankings of Silicon Valley's top public tech companies
http://www.mercurynews.com/2017/05/01/sv150-2017-ranking-of-silicon-valleys-top-150-public-tech-companies/
2018 U.S. News & World Report Best Colleges Rankings
http://www.sfgate.com/education/article/Best-public-university-ranking-Cal-Berkeley-UCLA-12189738.php
[headlines]
--------------------------------------------------------------



"Gimme that Wine"

http://www.youtube.com/watch?v=EJnQoi8DSE8
Wine Spectator's 2017 Video Contest Finalists
http://www.winespectator.com/videovoting
Wine Prices by vintage
http://www.winezap.com
http://www.wine-searcher.com/
US/International Wine Events
http://www.localwineevents.com/
Leasing News Wine & Spirits Page
http://two.leasingnews.org/Recommendations/wnensprts.htm

[headlines]
----------------------------------------------------------------
This Day in History
1663 - The first major conspiracy between slaves and indentured servants occurs in Gloucester County, Virginia. The plot was betrayed to the authorities. Several plotters were beheaded.
1635 - The Massachusetts General Court banished Separatist preacher Roger Williams, 32, for criticizing the Massachusetts Bay Company charter and for perpetually advocating a separation of church and state.
1759 - General Wolfe defeats General Montcalm on the Plains of Abraham outside Quebec City. Canada becomes English. End of the 7 Years' War, King George's War: English (in New Canada) and French (in New France) duke it out with Indian allies on each side. Both sides build forts or fortify trading posts in Indian country. Choctaw, Tuscarora, Yamasee, Cherokee, some Creeks, fight for the French; Mohawks, Chicasaw fight for the English.
1778 - Congress picked New York, NY, as the location of the new US government in place of Philadelphia, which had served as the capital up until this time. In 1790, the capital moved back to Philadelphia for ten years, before moving permanently to Washington, D.C. They also authorized a Federal election, "resolved that the first Wednesday in January next be the day for appointing electors in several states, which, before the said day, shall have ratified the said Constitution; that the first Wednesday in February next be the day for the electors to assemble in their respective states, and vote for a President; and that the first Wednesday in March next be the time, and the present seat of Congress the place for commencing the preceding under the said Constitution."
1814 - Francis Scott Key was aboard a ship that was delayed in Baltimore Harbor by the British unsuccessful bombardment on Fort McHenry. Key had no choice but to anxiously watch the battle. That experience and seeing the American flag still flying over the fort the next morning inspired him to pen the verses that, coupled with the tune of a British musician's popular drinking song, "Anacreon in Heaven," became our official national anthem in 1931, 117 years after the words were written. The commander of the Fort knew the British would be attacking and had a second flag made by Betsy Ross that was ten times the size of the fort's flag so it could be seen from far away as a sign of defiance to the British and to show the people of the land the resolve not to surrender the fort.
(lower half of: http://memory.loc.gov/ammem/today/sep13.html )
This battle became a major turning point in halting the British, who for the first time, were beginning to retreat and trying to re-group. The Americans were now organized and if not winning battles, were pushing back British troops.
1845 – Alexander Joy Cartwright presents the first set of baseball rules, 20 in total.
1851 - Birthday of Walter Reed (d. 1902), at Gloucester County, VA. American army physician especially known for his Yellow Fever Research. This insight gave impetus to the new fields of epidemiology and biomedicine, and most immediately allowed the resumption and completion of work on the Panama Canal (1904–1914) by the United States. He served as an army surgeon for more than 20 years and as a professor at the Army Medical College. The US Army's general hospital at Washington, DC, is named in his honor.
1857 – Milton S. Hershey (d. 1945) was born in Derry Twp, PA. He founded the Hershey Chocolate Company and the "company town" of Hershey, PA, eventually becoming a great success. As he and his wife had no children, they turned to philanthropy.
1860 – General of the Armies John J. "Black Jack" Pershing (d. 1948) was born in Laclede, MO. He is most famous as the commander of the American Expeditionary Force (AEF) in World War I, 1917–18. He rejected British and French demands that American forces be integrated with their armies, and insisted that the AEF would operate as a single unit under his command, although some American divisions fought under British command, and he also allowed all-black units to be integrated with the French army. Pershing is the only American to be promoted in his own lifetime to General of the Armies, the highest possible rank in the United States Army; an act was passed in 1976 retroactively promoting George Washington to the same rank but with higher seniority, ensuring that he would always be considered the senior ranking officer in the United States Army.
1862 - Perhaps this one event changes the Civil War most dramatically. It ended General Robert E. Lee's plan to invade Washington, D.C. and win over the growing demand for "peace" with the Confederates. Not only was Lee surprised that McClellan could muster his troops in such short notice, but outmaneuvered his plans. McClellan had obtained a copy of General Lee's surprise battle plans. "According to the records, the XII Corps, 1st division of General Alpheus Williams, was bivouacked about a mile southeast of Frederick, Maryland, on a meadow occupied the day before by Confederate General D. H. Hill's command. Around 10 a.m. on the 13th of September, 1862, Private Barton W. Mitchell of the 27th Indiana, along with Sergeant John M. Bloss, discovered an envelope containing three cigars wrapped in a piece of paper lying in the grass. The document turned out to be a copy of Confederate General Robert E. Lee's orders for the Invasion of Maryland. The dispatch was addressed to Confederate General Hill. Passed up through the chain of command, the captured order gave Union General George B. McClellan advance notice of his enemy's movements. Holding the paper, McClellan exclaimed, 'Here is a paper with which, if I cannot whip Bobby Lee, I will be willing to go home'." What was to follows was the first major Civil War engagement on Northern soil and the bloodiest single day battle in American History on September 17. This was just 18 days after the Confederate victory at Second Manassas, 40 miles to the southeast in Virginia. General Lee's overall strategy would not have only won the battle but perhaps ended the war politically, except for the finding on an envelope containing three cigars wrapped in a piece of paper lying in the grass.
http://www.nps.gov/anti/ordr_191.htm
http://www.nps.gov/anti/battle.htm
1867 - Gen E. R. S. Canby orders South Carolina courts to impanel black jurors, part of the Freedman Bureau. When President Tyler is installed, much of the reconstruction effort comes to an end, including allowing Blacks to serve on juries.
http://www.tsha.utexas.edu/handbook/online/articles/view/CC/fca39.html
1876 - Birthday of Sherwood Anderson (d. 1941), Camden, OH. Author and newspaper publisher, he is best remembered for his book, "Winesburg, Ohio."
http://memory.loc.gov/ammem/today/sep13.html
1881 - African-American Louis Latimer patents an electric lamp with a carbon filament.
1881 - The famous "Yellow Day" in the northeast caused by Michigan forest fires where 20 villages were burned and 500 killed. The smoke filtered out most of the light and left a brassy tinge on everything
1886 - Birthday of Alain L. Locke (d. 1954), Philadelphia. Philosopher and first Black Rhodes Scholar, 1907.
1900 - At the Polo Grounds, Christy Mathewson made his first start, pitching a complete game 6-5 loss to the Chicago Orphans.
1902 – The Orphans' Joe Tinker, Johnny Evers and Frank Chance played their first game as the double play combo that would become famous.
1905 - Birthday of Meade Lux Lewis (d. 1964), Chicago, IL. One of my favorite pianists and boogie woogie master.
1909 – Little-known fact: Ty Cobb clinched the AL home run title with his 9th, an inside-the-park drive against the Browns. In fact, all his nine home runs this season were inside-the-park. Only Wahoo Sam Crawford (12 in 1901) has hit more inside-the-park homers in a year than Cobb.
1910 - Tenor sax player Chu Berry (d. 1941) was born Leon Brown Berry, Wheeling, W.Va.
1916 - Birthday of singer Dick Haymes (d. 1980), born Buenos Aires, Argentina to British parents. He was one of the most popular male vocalists of the 1940s and early 1950s.
1922 - The mercury climbed to 136 degrees (Fahrenheit) in Azizia, Libya, the highest temperature ever recorded on Earth. We sure hope they had plenty of lemonade on hand.
1925 - Birthday of "The Velvet Fog," singer, drummer, actor, composer Mel Torme (d. 1999), Chicago. A child prodigy, he first performed professionally at age 4, singing "You're Driving Me Crazy" at Chicago's Blackhawk restaurant. Tormé wrote more than 250 songs, several of which became standards. He often wrote the arrangements for the songs he sang. He collaborated with Bob Wells on his most popular composition, "The Christmas Song" (1946), which was recorded first by Nat King Cole. Tormé said that he wrote the music in 45 minutes. http://www.spaceagepop.com/torme.htm
1925 – Years before Johnny Vander Meer finally did it, Brooklyn's Dazzy Vance nearly threw consecutive no-hitters, pitching a 10-1 no-hitter five days after a 1-0 one-hitter.
1931 - Vaudeville star Eddie Cantor was heard for the first time -- on NBC radio. "The Chase and Sanborn Hour" became one of the most popular radio shows of the 1930s. He also made the early transition to television and his variety show was very popular until he retired.
1936 – Indians' teenage pitching phenom Bob Feller tied the Major League record and set a new AL record by striking out 17 batters as he two-hit the Philadelphia A's, 5-2. After the season, "Bullet Bob" returned to his Van Meter, IA home to graduate from high school.
1948 - Margaret Chase Smith (R-Me) was elected senator, the first woman to serve in both houses of Congress.
http://www.umaine.edu/mcsc/AboutUs/Bio.htm
http://www.biddle-audenreed.com/MagSmith.html
1949 - The Ladies Professional Golf Association was formed in New York City. Patty Berg became the first president of the LPGA.
1954 - The cover of "LIFE" magazine was adorned with Judy Garland's picture, with the caption, "Judy Garland takes off after an Oscar." Garland had been nominated for her role in "A Star is Born."
1955 - Top Hits
"The Yellow Rose of Texas" - Mitch Miller
"Maybellene" - Chuck Berry
"Autumn Leaves" - Roger Williams
"I Don't Care" - Webb Pierce
1956 - Birthday of Joni Sledge (d. 2017), Philadelphia, PA, vocalist (Sister Sledge-"We are Family").
http://www.lustigtalent.com/html/sledge.htm
http://www.entertainment-net.com/sister_sledge.html
http://www.ebceleb.com/soul/kevsweb34/sister.htm
http://www.marstalent.com/bio_sister_sledge.htm
1960 - The U.S. Federal Communications Commission banned payola. A scandal, investigated by a Congressional committee, involved some of the biggest names in radio, including popular New York DJ Alan Freed. He lost his job at WABC for allegedly accepting gifts and money for playing certain records. There was substantial evidence to prove that the practice was quite widespread in the industry. Tickets, dinners, trips, are still commonplace gifts by record and entertainment promoters. In addition, DJs often demanded and received songwriting credits on the releases to receive royalties as the songs gained popularity and play time on the air. Cash is now a "no-no."
1962 - No. 1 Billboard Pop Hit: "Sherry," The Four Seasons.
1963 - Top Hits
"My Boyfriend's Back" - The Angels
"Hello Mudduh, Hello Fadduh!" - Allan Sherman
"Blue Velvet" - Bobby Vinton
"Ring of Fire" - Johnny Cash
1964 - New York DJ Murray the K hosts the conclusion of the ten-day rock 'n' roll extravaganza at Brooklyn's Fox Theatre, held to compete against the Animals ten-day run at Brooklyn's Paramount Theatre. Acts on the Fox bill include Marvin Gaye, the Miracles, Martha & the Vandellas, the Contours, the Supremes, the Searchers, the Temptations, Jay & the Americans, the Dovells, the Newbeats, Little Anthony & the Imperials, the Shangri-las and the Ronettes. The Fox show outdraws the concurrent Paramount show.
1965 - Willie Mays hits his 500th home run. Connecting against Don Nottebart of the Houston Astros, Mays becomes only the fifth player to reach the milestone. Mays' blast helps the San Francisco Giants to a 5-1 win. Mays finished his Hall of Fame career with 660 which, at the time he retired, was third all-time behind Babe Ruth and Henry Aaron…and without PEDs.
http://www.baseballprimer.com/daily/daily2001-09-13.shtml
http://www.baseball-reference.com/m/mayswi01.shtml
1965 - The Beatles release the single, "Yesterday/Act Naturally." This is also the day they win their first Grammy -- for Best Group and for their "A Hard Day's Night" LP.
1968 - Clarence Carter received a gold record for his million-selling hit "Slip Away." Carter earned two other gold records for "Too Weak to Fight" and "Patches." The singer from Montgomery, Alabama had been blind since age one and taught himself to play guitar by age 11.
1969 - John Lennon and his wife, Yoko Ono, presented the Plastic Ono Band in concert for the first time. The appearance at the Toronto Peace Festival was Lennon's first in four years. The first hit by the new group, "Give Peace a Chance," made it to number 14 on the charts.
1969 - In a 6-4 defeat to the Reds, Bobby Bonds becomes the fourth player in Major League history steal at least 30 bases and hit at least thirty home runs in the same season. The other members of the 30/30 club include Ken Williams (1922-Browns), Willie Mays (1956 & 1957-Giants) and Hank Aaron (1963-Braves).
1969 - Santana's debut album enters the LP chart.
1970 - The first New York City marathon drew 126 runners, 55 of whom finished the course. Queens fireman Gary Muhrcke won the race with a time of 2:31:38.2
1970 - IBM brings out the System 370 computer; the first with a rational data base. Intel, later in the year, introduces the ROM chip, where the memory stays on the chip when the electricity is turned off. Gene Amdahl spins off a new company and the start of the modern computer can be linked to this introduction by IBM.
1971 - The World Hockey Association was formed. It was announced that play would commence in October, 1972. The charter teams: Alberta Oilers, Chicago Cougars, Calgary Broncos became the Cleveland Crusaders by Opening Day, Dayton Arrows became the Houston Aeros by Opening Day, LA Sharks, Minnesota Fighting Saints, New England Whalers, New York Raiders, Ottawa Nationals, Miami Screaming Eagles became the Philadelphia Blazers by opening Day, San Francisco Sharks became the Quebec Nordiques by opening Day, Winnipeg Jets. Beset by financial difficulties from the start, the league managed to last until 1979, when a merger with the NHL took the Edmonton Oilers, New England Whalers, Quebec Nordiques, and Winnipeg Jets, after which the WHA disappeared.
1971 - Top Hits
"Go Away Little Girl" - Donny Osmond
"Spanish Harlem" - Aretha Franklin
"Ain't No Sunshine" - Bill Withers
"Easy Loving" - Freddie Hart
http://www.thocp.net/timeline/1970.htm
1971 - Nine hostages and 28 prisoners die in take over at Attica State Prison by authorities.
http://abcnews.go.com/sections/us/DailyNews/attica000104.html
http://www.cpa.eku.edu/attica.htm
http://www.amadist3.com/attica.htm
http://www.nationalcops.org
1971 - Frank Robinson hits his 500th home run.
http://www.thediamondangle.com/archive/april01/fivec.html
1974 - "Chico and the Man" premiered on TV. This sitcom starred Jack Albertson as Ed Brown, a cranky garage owner, and Freddie Prinze as Chico Rodriguez, his Mexican-American employee. It was set in the bar­rio of East Los Angeles. However, the show was widely criticized for its use of the term "Chico," which was derogatory to many Chicanos, and for the lack of Mexican-Americans in the cast or crew. To remedy this, the cast was expanded to include Issac Ruiz as Chico's friend, Reman and Rodolfo Hoyos as Ed's friend, Rudy. It was the first U.S. television series set in a Mexican-American neighborhood and lasted until July, 1978.
1975 - Bruce Springsteen's "Born to Run" LP enters the chart.
1976 - "The Muppet Show." This comedy variety show was hosted by Kermit the Frog of 'Sesame Street." The new Jim Henson puppet characters included Miss Piggy, Fozzie Bear and The Great Gonzo. Many celebrities appeared as guests on the show, which was broadcast in more than 100 countries. The show ran until 1981. "Muppet Babies" was a Saturday morning cartoon that ran from 1984 until 1992. The Muppet Movie (1979) was the first of five films based on "The Muppet Show." In 1996 a new show, Muppets Tonight!, was created.
1976 - Peter Frampton's fourth solo album, "Frampton", goes gold. It's his commercial breakthrough album containing the hits "Show Me the Way" and "Baby I Love Your Way."
1977 - The first diesel cars to be mass-produced were the Oldsmobile 88 and 98-diesel-engine models introduced by General Motors.
1977 - "Soap" was a prime-time comedy that parodied soap operas. It had plots that were funny (e.g. Corinne's baby is possessed by the devil), controversial (e.g. Billy joins a cult) and downright bizarre (e.g. Burt is abducted by aliens). The show focused on two families, the wealthy Tates and the middle-class Campbells. It starred Katherine Helmond, Robert Mandan, Jennifer Salt, Diana Canova, Jimmy Baio, Robert Guillaume, Cathryn Damon, Richard Mulligan, Ted Wass, Billy Crystal, Richard Libertini, Kathryn Reynolds, Robert Urich, Arthur Peterson, Roscoe Lee Browne and Jay Johnson. Rod Roddy was the announcer who recapped what had happened on the previous episode
1979 - "Benson" premiered on TV. This half-hour sitcom was a spin-off from the popular series "Soap." Benson, played by Robert Guillaume, went to work for Jessica's Tate's widowed cousin Governor James Gatling, played by James Noble. The series centered around Benson trying to keep the household intact while the governor performed his duties for the state. The last telecast aired Aug 30, 1986. Other cast members included Missy Gold, Rene Auberjonois, Ethan Phillips, Didi Conn, Caroline McWilliams, Inga Swenson and Lewis J. Stadlen.
1979 - Abba's first North American tour opens in Edmonton, Alberta.
1979 - Top Hits
"My Sharona" - The Knack
"After the Love Has Gone" - Earth, Wind & Fire
"The Devil Went Down to Georgia" - The Charlie Daniels Band
"I May Never Get to Heaven" - Conway Twitty
1980 - Jackson Browne has the first Number One album of his career with the platinum "Hold Out," his first LP in well over two years.
1983 - Huey Lewis and the News' "Sports" LP is released.
1983- United States mint strikes first gold coin in 50 years (Olympic Eagle)
http://www.iccoin.com/usmin19lossi.html
1984 - Hurricane Diana made landfall near Wilmington, NC after meandering for two days off the coast. On the 11th, the Oak Island Coast Guard station recorded sustained winds of 104 mph with gusts over 115 mph. Wilmington recorded over 13.72 inches of rain. Damage was set at $78 million.
1985 - Sting begins his first solo tour in San Diego.
1986 - "Captain EO," a 17-minute, three-dimensional, musical, science-fiction flick starring Michael Jackson, made its gala premiere at Disneyland in Anaheim, CA and at Disney's Epcot Center in Orlando, FL this day. The innovative movie cost approximately $1,000,000 a minute to produce.
1986 - Miss America-1987 was crowned in Atlantic City, NJ. Kellye Cash was the grandniece of singer Johnny Cash. It was the first year that the contestants' measurements were not publicized. Women's groups had been protesting the Miss America Pageant, especially the judging of contestants in swim suits, saying it was humiliating and demeaning to women.
1987 - The New England Patriots became the first NFL team to broadcast its games on a regular basis on a French-Canadian radio network. Pierre Donais handled the play-by-play in French with radio station KCLM, a 50,000-watt station in Laval, Quebec, serving as the flagship.
1987 - Top Hits
"La Bamba" - Los Lobos
"I Just Can't Stop Loving You" - Michael Jackson with Siedah Garrett
"Didn't We Almost Have It All" - Whitney Houston
"Make No Mistake, She's Mine" - Ronnie Milsap & Kenny Rogers
1988 - Hurricane Gilbert smashed into the Cayman Islands, and as it headed for the Yucatan peninsula of Mexico strengthened into a monster hurricane, packing winds of 175 mph. The barometric pressure at the center of Gilbert reached 26.13 inches (888 mb), an all-time record for any hurricane in the Caribbean, Gulf of Mexico, or the Atlantic Ocean. Gilbert covered much of the Gulf of Mexico, producing rain as far away as the Florida Keys.
1989 - Jockey Pat Day rode eight winners in nine races at Arlington Park in Illinois, breaking the record for most winners in a single day of racing at one track. Day finished second in the other race.
1989 - Bruce Springsteen records "Viva Las Vegas" for the Elvis Presley tribute album, "The Last Temptation of Elvis."
1990 - "Law & Order" premiered on TV. This hour-long series was filmed on location at New York City. Each episode shows the interaction between the police and the district attorney's office in dealing with a crime. Almost the entire cast has changed over the life of this program; Steven Hill as District Attorney Adam Schiff had been the only constant and was replaced in season 11 by Dianne Wiest and Fred Thompson followed in season 13. Michael Moriarty as Assistant District Attorney Benjamin Stone was followed by Sam Waterston as ADA Jack McCoy. Richard Brooks as ADA Paul Robinette was replaced by Jill Hennessy as ADA Claire Kincaid who was replaced by Carey Lowell as ADA Jamie Ross followed by Angie Harmon as ADA Abbie Carmichael. The police have been represented by George Dzundza as Detec­tive Max Greevey, followed by Paul Sorvino as Detective Phil Cerreta, followed by Jerry Orbach as Detective Lennie Briscoe. Christopher Noth playing Detective Mike Logan was replaced by Benjamin Bratt as Detective Reynaldo Curtis followed by Jesse L. Martin as Detective Edward Green. Dann Florek as Captain Donald Cragen was followed by S. Epatha Merkerson as Lieu­tenant Anita Van Buren. The entire "Law and Order" franchise, including "Law and Order: Special Victims Unit," "Law and Order: Criminal Intent," "Law and Order: Trial by Jury," "Law and Order: True Crime," and "Law and Order: You the Jury" constitute over 1,000 hours of programming and 1,096 original episodes. They currently enjoy the entertainment afterlife in syndication and eternal annuities for creator Dick Wolf.
1992 - The first punt less game in NFL history saw the Bills beat the 49ers 34-31. The Buffalo Bills (quarterback Jim Kelly: 403 yards and three TDs) and San Francisco 49ers (QB Steve Young: 449 yards and three touchdowns) combined for 1,086 yards of total offense -- without punting the ball once. And they have the nerve to call it football...
1993 - There was hope that the 45 years of war between Arabs and Jews would come to an end. PLO Chairman Yasser Arafat and Israeli Prime Minister Yitzhak Rabin came together in Washington, DC to sign an agreement to make peace, not war. They signed the Oslo Accords, granting limited Palestinian autonomy.
1993 - A strong winter type storm moved through the Rockies and western high plains producing record early snows. Denver, CO recorded 5.4 inches for its greatest snowstorm for so early in the season after reaching 92 degrees the day before. Records were also set at Cheyenne, WY with 5.5 inches and Scottsbluff, Nebraska with 2.5 inches.
1993 - "Late Night with Conan O'Brien" makes its premiere on NBC. E Street Band drummer Max Weinberg is the show's band leader with the Max Weinberg 7.
1997 - Oscar De La Hoya was awarded a unanimous decision after 12 rounds against Hector 'Macho' Camacho in Las Vegas. This was the second time De La Hoya, unbeaten in 26 bouts, had successfully defended his WBC welterweight boxing title. "He earned it," the bruised and battered Camacho said following the loss. "He did everything he said he was going to do, except he didn't knock me out."
1997 - "I like that ooh, ooh; Come on, come on MC, MC ooh, ooh..." Mariah Carey's "Honey" debuted on the "Hot 100" at number one -- her third single to do so. The others were "Fantasy" (Sep 30, 1995) and "One Sweet Day" (Dec 2, 1995). Carey was the first artist to have three singles debut at #1.
1999 - Country music newcomers the Wilkinsons sweep the 1999 Canadian Country Music Awards by gathering five trophies. Close behind is Canadian-born country music sensation Shania Twain with four awards.
2001 - Due the terrorist attacks on the World Trade Center and the Pentagon, Major League Baseball postpones all games through September 17. The 91 missed games, the most regular-season contests not played since World War I forced the cancellation of the final month of the 1918 season, have been re-scheduled for the week after the regular season ends meaning the World Series is likely to extend into November for the first time in history.
2001 – Civilian air traffic resumed after the September 11 attacks closed US airspace for several days.
2008 – Hurricane Ike made landfall on the Texas Gulf Coast causing heavy damage to Galveston Island, Houston, and surrounding areas.
2009 - Ichiro reached the 200 hit mark for the 9th straight year, a first in Major League history.
2013 – Insurgents attacked the US consulate in Herat, Afghanistan, with two members of the Afghan National Police reported dead and about 20 civilians injured.
-------------------------------------------------------------

SuDoku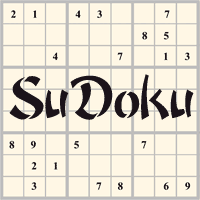 The object is to insert the numbers in the boxes to satisfy only one condition: each row, column and 3x3 box must contain the digits 1 through 9 exactly once. What could be simpler?
http://leasingnews.org/Soduku/soduko-main.htm
--------------------------------------------------------------

Daily Puzzle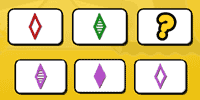 How to play:
http://www.setgame.com/set/puzzle_frame.htm
Refresh for current date:
http://www.setgame.com/set/puzzle_frame.htm
--------------------------------------------------------------


http://www.gasbuddy.com/
http://www.gasbuddy.com/GB_Map_Gas_Prices.aspx
http://www.gasbuddy.com/GB_Mobile_Instructions.aspx
--------------------------------------------------------------

Weather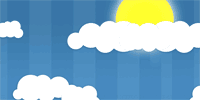 See USA map, click to specific area, no commercials
--------------------------------------------------------------

Traffic Live---
Real Time Traffic Information
You can save up to 20 different routes and check them out with one click,
or type in a new route to learn the traffic live
--------------------------------