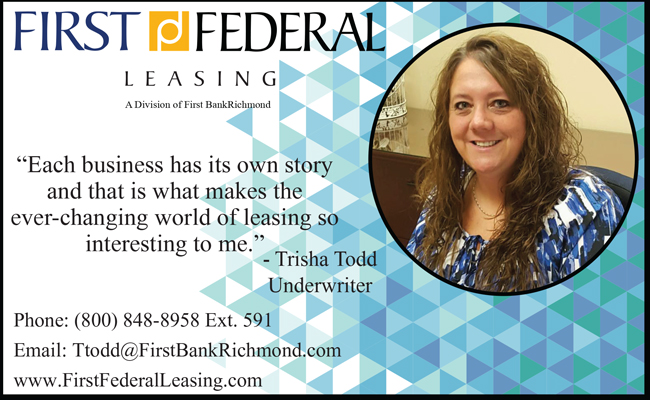 Friday, April 7, 2017


Today's Equipment Leasing Headlines

Report on the ELFA
29th Annual National Funding Conference
By Bruce Kropschot, The Alta Group
Updates on Equipment Finance Agreements
By Barry S. Marks, Esq., CLFP
New Hires---Promotions in the Leasing Business
and Related Industries
How to Obtain a Help Wanted Ad
Leasing News Web Site/News Editions
10 Tips to Help Your Vendor's Sales Rep Sell Financing
Sales Makes It Happen by Jim Acee
Leasing & Finance Conferences Updates
Funders at NAELB/NACLB Chooses Gaylord Resort
U.S. Newspapers See Surge in Digital Subscriptions
Chart
Sertant Capital Completes $9.2MM Renewable Energy
Equipment Lease for Fortune 500 Company
After the Storm/Frantrz
Fences/Being 17/Blow-Up
Fernando Croce Film/Digital Reviews
Spaniel & Cavalier King Charles Spaniel Mix
Burbank, California Adopt-a-Dog
Leasing News Policy
On Website and Every News Edition
News Briefs---
Kabbage Extends $3 Billion in Funding
to over 100,000 Small Business Customers
Tesla now worth more than GM,
making it the most valuable U.S. automaker
Financial Services Could Lose 40% Of Revenue
To Fintech
Financial Institutions Risk 24% Revenue Loss
From Fintech
US investment bank is reaping the benefits
of its $9.5bn annual technology spend
Broker/Funder/Industry Lists | Features (writer's columns)
Top Ten Stories Chosen by Readers | Top Stories last six months
www.leasingcomplaints.com (Be Careful of Doing Business)
www.evergreenleasingnews.org
Leasing News Icon for Android Mobile Device
You May have Missed---
Watches Worn by Most Powerful CEOs in the World
Spring Poem by Barry Marks, Esq.
Sports Brief----
California Nuts Brief---
"Gimme that Wine"
This Day in American History
SuDoku
Daily Puzzle
GasBuddy
Weather, USA or specific area
Traffic Live----
######## surrounding the article denotes it is a "press release" and was not written by Leasing News nor information verified, but from the source noted. When an article is signed by the writer, it is considered a "by line." It reflects the opinion and research of the writer.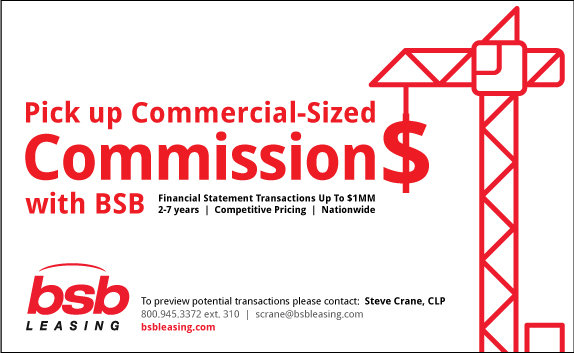 Please send a colleague and ask them to subscribe. We are free.
Email kitmenkin@leasingnews.org and in subject line: subscribe

[headlines]
--------------------------------------------------------------
Report on the ELFA
29th Annual National Funding Conference
By Bruce Kropschot, The Alta Group
Without exception, attendees that I talked with agreed that the 2017 Funding Conference was successful for them, and most plan to attend again next year. The mood of the attendees was optimistic, and let's hope that this is an early indicator that 2017 will be a good year for the equipment leasing and finance industry.
The 29th Annual National Funding Conference sponsored by Equipment Leasing and Finance Association (ELFA) was held April 4-6, 2017 at the Swissotel in Chicago, Illinois. The nearly 600 attendees represented a cross-section of the leasing industry, including lessors, funding sources and service providers. This event is regularly the second best-attended leasing event in the U.S., trailing only the ELFA Annual Convention in the number of attendees. This year's event attracted a record 58 exhibitors, principally funding sources but also including some service providers.
Thanks to the efforts of ELFA staff and the 2017 Funding Conference Planning Committee headed by Michael Ash, the conference was well organized to provide maximum opportunities for lessors seeking funding relationships to meet with potential funding sources. As has been the normal practice, attendees could pre-schedule 20 minute appointments with funding source on Wednesday and in the morning on Thursday. Some attendees with a heavy schedule of meetings with funding sources likened the process to "speed dating." Because of the wide variety of funding sources exhibiting, lessors seemed to be quite satisfied with the results of their meetings.
This conference also presents a good opportunity for networking among the attendees. The conference commenced with an opening reception on Tuesday night, at which attendees renewed friendships and made new contacts. It is likely that this reception will lead to a number of lease syndication deals. Substantial networking was also evident during the Wednesday and Thursday times that the funding booths were open, as many attendees took advantage of the ample number of tables set up outside the exhibit room to arrange their own meetings with current or potential business relationships.
Although the weather was rainy and cool during the conference, this did not dampen the spirits of the attendees. Most attendees ventured outside in the evening to sample Chicago's excellent restaurants or to attend off-site parties given by a number of the funding sources for their customers on Tuesday or Wednesday night.
The only formal program at the Funding Conference was the Wednesday lunch which featured an update on government activities in Washington by Andy Fishburn, ELFA's VP-Federal Government Relations. Mr. Fishburn focused on the possible tax law changes and the impact various tax proposals could have on the equipment leasing industry. ELFA has studied tax alternatives that have been advanced, including expensing of capital equipment purchases and limiting deductions for interest expense. However, it is too early to predict whether a major tax bill will be enacted in 2017, and if so, which of many suggested changes will be approved. Mr. Fishburn also discussed proposed regulatory changes in Dodd-Frank and how this could impact financial service businesses.
In addition to the Funding Conference, ELFA held three best practices roundtables Tuesday afternoon prior to the conference opening reception. These roundtables presented topics of interest to three types of ELFA members: independents, captive and vendor finance companies, and banks. The three groups were combined for lunch, and my colleague from The Alta Group, Valerie Gerard, provided the following comments on the combined meeting and on the captive and vendor meeting that she attended:
The Best Practices Roundtable general session opened with remarks by ELFA President and CEO Ralph Petta highlighting the ELFA's key initiatives for 2017. Dave Schaefer of Mintaka Financial presented the top 10 equipment finance acquisition trends and then shared his thoughts on how the industry must find ways to expand the leasing of equipment until the economy rebounds. Next up was Andy Fishburn (ELFA VP, Federal Government Relations) who delivered a comprehensive Federal Public Policy update with attention to the impact of the GOP's tax reform plan on equipment leasing. Bill Phelan and Tom Ware of PayNet followed with an update of industry credit conditions which echoed earlier presentations: businesses are in a "wait and hold" stage, deferring investment until the Trump Administration clarifies its policies.
Mike Sweeney of EverBank kicked off the Captive and Vendor Best Practices Roundtable by encouraging some 22 session attendees to actively participate in all presentations. The first session provided an overview of practical implementation strategies for eDocs. Keith Large of AGCO Finance and Dominic Liberatore of DLL discussed the benefits of using eDocs as well as lessons learned from a recent pilot test at AGCO Finance. Session participants actively discussed the implications on syndication activities and other barriers to eDoc acceptance such as funders, rating agencies and the like.
RJ Grimshaw of UniFi Equipment Finance moderated a dynamic panel discussion on the influence of Millennials and what they are looking for from their employers. The panel featured Nathan Gibbons of First American Equipment Finance, Danielle Lindgren of John Deere Financial, Kara Miyasato of Stryker, Mark Musumeci of Volvo Financial Services and Kareem Shabib of CNH Industrial Capital. These five Millennials provided an insightful look into what attracted them to the equipment leasing industry and their individual employers. More specifically, they emphasized the importance of being challenged and having career path options as well as clarifying a misconception about Millennials: they are not, in fact, technology savvy but rather technology dependent.
The last session on regulatory issues facing equipment lessors in 2017 was led by two risk and regulatory experts from PwC, Roberto Rodriguez and John Simonson. This presentation highlighted the Trump Administration's ability to impact regulators affecting financial services firms to a far greater extent and in a shorter amount of time than under the previous Administration. Specifics areas of Dodd-Frank reform include the $50 billion SIFI threshold, the CFPB's governance structure and the Volcker rule limits on proprietary trading.
The agenda for the Bank Best Practices Roundtable included sessions on hiring and retaining talent, beneficial ownership and electronic documents/signatures. Topics on the agenda for the Independent Best Practices Roundtable were the future of independent equipment finance and FinTech – implications for independents.
By combining these roundtables with the Funding Conference, ELFA has been able to attract more attendees, and the attendees find it more economical to have the two events in the same location at the same time. The ELFA continues to demonstrate that it is serving the educational and business needs of its diverse membership.
Bruce Kropschot
Senior Managing Director
The Alta Group
7448 Treeline Drive
Naples, FL 34119
(239) 260-4405
bkropschot@thealtagroup.com
www.thealtagroup.com
[headlines]
--------------------------------------------------------------
Updates on Equipment Finance Agreements
By Barry S. Marks, Esq., CLFP
Barry Marks, Esq., CLFP, is the first attorney who wrote about Equipment Finance Agreements (EFA) in Leasing News, especially when they were not popularly used. He wrote about the drafting and operational pitfalls in switching between Lease and EFA forms, as it was confusing to both salesperson and the party show signed the documents. Today there have been a number of changes and he recently up-dated readers (1).
Here is his latest, excerpted from his monthly newsletter:
Here is more to think about before you pick up a pencil:

Especially those of you in the high risk, micro-ticket or motor vehicle finance sectors: Usury and Licensing can be an issue for lenders as opposed to lessors. There have been courts that refuse to allow lessees under $1-out leases to claim a usury violation because no "interest" as such is charged. Others look to substance over form and treat a buck-out lease as a loan. There is not much argument that an EFA is anything other than a loan.

Then again, it can be argued that an EFA is more of a retail installment sale than a loan. This can be good as it gives weight to citing the time price differential exception to usury laws in some states (Tennessee). On the other hand, we worry that any reference to that doctrine brings up the question of whether the lender should be charged with responsibility for damage caused by the equipment and whether the EFA is truly a hell-or-high-water document, like most promissory notes. Also, retail installment sales are subject to licensing in some states (see below).
Installment Sales

Retail Installment Sales agreements are a little like equipment finance's weird siblings. Basically, as the name seems to say, a retail installment sale of equipment is simply a sale of equipment over time. Before the UCC was adopted, the term "conditional sale contract" (as opposed to "loan" or "chattel mortgage") was often used.

What gets confusing (at least for some state regulators) is:

1. The same terminology is used for sales to consumers; and
2. There has long been an active after market for sales, which is regulated by many states.

This means that state usury, licensing and other laws might apply to EFAs, while they do not generally regulate leases. In most cases, the only regulated parties are those who purchase RIS agreements from vendors; neither the vendors nor third party lenders who simply finance equipment with loans or leases are subject to licensing requirements. Usury issues are harder to distinguish.

Then there is Pennsylvania, which we recently learned changed its laws in 2014. The law apparently requires ALL parties who finance equipment over time (EFAs, loans, probably $1-out leases) to register with state officials. The first person we asked said it was only buyers of RIS agreements; his boss emailed back and reversed the position.

Bottom line: vendor captives and those who buy retail installment sale agreements from vendors should look into state regulation. The rules for lessors and other lenders may not apply. This is a big and complex area of law in our industry.
Barry S. Marks, CLFP
Direct: 205.251.8303
barry@leaselawyer.com
www.leaselawyer.com
Time to Review Equipment Finance Agreements
By Barry S. Marks, Esq., CLFP, Marks & Associates, P.C.
http://leasingnews.org/archives/Mar2017/03_06.htm#time
[headlines]
--------------------------------------------------------------
New Hires---Promotions in the Leasing Business
and Related Industries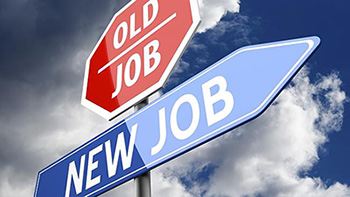 Lyca Bognot, CPA, was hired as Controller for 4 Hour Funding, Plano, Texas. Previously, she was Controller, Homeland Health Care, Inc. (November, 2015 - March, 2017). She joined the firm November, 2014, as Financial Analyst. Prior, Senior Association, PwC (October, 2013 - September, 2014); Assurance Senior, BDO USA, LLP (January, 2012 - September, 2013); Experienced Associate, PricewaterhouseCoopers (October, 2005 - 2007); Assurance - Senior, KPMG (November, 1995 - December, 1999).
https://www.linkedin.com/in/lyca-bognot-cpa-8a183736/

Nick Gibbens, CLFP, was hired as Senior Vice President of Vendor Finance, AP Equipment Finance (formerly Allegiant Partners). He is based in San Rafael, California. Previously, he was Vice President, Bank of the West (February, 1993 - March, 2017); Vice-President, American National Leasing (September, 1989 - September, 1992); District Manager, United States Leasing Corporation (April, 1986 - June, 1999); Branch Manager, San Francisco Embarcadero, O'Neill Yacht Sales (September, 1984 - April, 1986). Education Santa Barbara City College, Associate of Arts (AA), Business Administration and Management, General (1981 – 1983).
https://www.linkedin.com/in/nick-gibbens-83426413/

VJ Brandon Goichai was hired as Vice President of Sales and Business Development Ascentium Capital, Kingwood, Texas. He is based in the Greater Detroit Area. Previously, he was Senior Account Executive, IT and Entertainment Technology Financing, Lease Corporation of America (March, 2013 - April, 2017). Education: University of Detroit, Mercy, Business & Finance. Roseville High School.
https://www.linkedin.com/in/vj-brandon-goichai-84b95435/

Robin Harmon was hired as Vice President, Relationship Manager, Fifth Third Equipment Finance. She is based in Nashville, Tennessee. Previously, she was National Finance Manager, Commercial Marine, TCF Equipment Finance (July, 2014 - April, 2017); President, Maritime Capital Resources (2011 - April, 2017); Realtor, Exit Real Estate Solutions (2012 - 2013); VP, Marine Finance, GATX (July, 2010 - November, 2011); VP, Prudential Capital Group (2007 - 2009); VP, GMAC Commercial Finance (2006 -2007); Founder, CEO, Maritime Capital Resources, Inc. (2004 - 2006) VP, M&T Bank (formerly Allfirst Bank) (2001 -2003); Director, Marine Finance, CNH Capital (1998 - 2001). Education: Belmont University, Jack C. Masey Graduate School of Business (1992 - 1997); University of North Florida, College of Business Adminstration, BBA, Finance (1985 - 1991). The John Hopkins University, Carey Business School, MS, International Business.
https://www.linkedin.com/in/robin-harmon-388b178/

Dawn Hoferer was promoted to Senior Vice President/ Director of Operations at PNC Equipment Finance. She is based in Cincinnati, Ohio. She joined the firm in 1999. Education: Cincinnati State Technical and Community College, Accounting (1997 – 1999).
https://www.linkedin.com/in/dawn-hoferer-8186b832/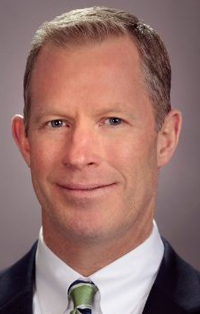 Todd Leavey was hired as SVP, Credit/Funding and Leasing Administration, Sertant Capital, San Francisco, California. He is based in Irvine, California. He began his career as Credit & Syndication Manger, Celtic Leasing Corp. (1998-2007). He joined First Financial Corporate Services as Vice President, Credit and Syndications, 2007; promoted in 2012 to Vice President Finance; promoted Senior Vice President Finance, 2014. Education: California Polytechnic State University, San Luis Obispo, Bachelor of Science (B.S.), Business Administration/Finance (1984 -1989). California State University, Fullerton, MBA, Business Administration (1998-2001). Activities and Societies: Lambda Chi Alpha Fraternity, Associated Students, Inc, Senator from School of Business.
https://www.linkedin.com/in/todd-leavey-05267a3/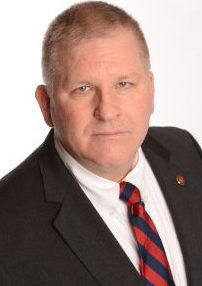 James J. "Jim" Phelan was hired as Vice President of Business Development, Sertant Capital, San Francisco, California. He is based in Cincinnati, Ohio Area. Previously, he was Vice President, Small Business Sales Manager, Univest Bank & Trust (November, 2015 -March, 2017); Vice President of Sales, Ascentium Capital, LLC (May, 2014 - October, 2015); Director of Inside Sales, Summit Funding Group, Inc. (November, 2012 - April, 2014. Education: Infantry Officers Course (IOC), USMC. 0302 Military Occupational Specialty (MOS), Small Unit Infantry Operation (1984-1985). The Basic School, USMC (The basics of being an "Officer" of Marines). Villanova University, Bachelor's Degree, Business Administration (1980 - 1984). Activities and Societies: NROTC Sailing Team Rowing, Year Book.
https://www.linkedin.com/in/jamesphelan1962/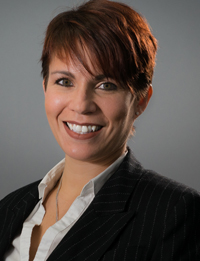 Nancy Robles-Guess was promoted to Executive Vice President Operations/Compliance Officer Eastern Funding, New York, New York. " In her added role, she will join the company's executive committee and help set the company's strategic goals. For over 10 years, Nancy has played a substantial role in the growth of Eastern Funding. She has led our drive to become nimbler, more efficient and better able to function as a leading lender to thousands of businesses," said Stephen Gramaglia, Eastern Funding's chief operating officer. "Robles-Guess joined Eastern Funding in 2005 after serving in management roles in a number of commercial lending companies. During her tenure at Eastern Funding, she has managed the company's operations functions including credit, documentation, funding and loan servicing functions." Languages: Spanish. Education: University of Phoenix, Master of Business Administration (MBA), Business Administration, Management and Operations. (2007-2013). Berkeley College, Bachelor of Applied Science (B.A. Sc.), Business Administration and Management, General (2000 -2004)). Activities and Societies: GSA, President of Paralegal Club, and Phi Theta Kappa. Berkley College, Associative of Science (A.S.), Paralegal (1998-2000).
https://www.linkedin.com/in/nancy-robles-guess-27240535/

Matthew "Matt" Ross, CLFP, was hired as Vice President of Sales, at Summit Funding Group's California office. Previously, he was Vice President, Huntington National Bank (April, 2015 - April, 2017); Director of Vendor Sales, Macquarie Group (January, 2013 - March, 2015). He joined GE Capital in 1997, working his way up the ladder, named Senior Vice President and National Sales Manager, August, 2011). Certification: Certified Lease & Finance Professional (January, 1987 - Present.) Education: Chapman University, Masters, Business. University of Southern California, Bachelor of Science, Business.
https://www.linkedin.com/in/matt-ross-2275771/

Stacey Thompson was hired as Loan/Lease Servicing Specialist,
First Foundation Bank, Irvine, California. Previously, she was Lease Administration, California First National Bank (September, 2004 - November, 2016); Contract Administrator, MGE UPS Systems (September, 1995 - March, 2004); Lease Administrator, US Bancorp (July, 1989 - June, 1995). Education: Orange Coast College (1982- 1983). Saddleback High School (1978 - 1981).
https://www.linkedin.com/in/stacey-thompson-0851402a/

Lauren (Zabaronick) Timlin, CLFP, was hired Vendor Experience Representative, Umpqua Bank, Orange County, California. Previously, she was Relationship Support Manager, Hanmi Bank (November, 2016 - April, 2017). She joined at Banc of California, Irvine, California (which was purchased by Hanmi Bank) May, 2014, as Relationship Support Manager, promoted to Senior Funding Coordinator. She was the Owner of Talo Wine Events (January, 2013 - December, 2015). She joined Blue Street Capital, August, 2009, as Credit Manager, and was promoted to Director of Credit and Funding, October, 2011. Prior she was Credit Analyst, Nationwide Funding (2006-2008). Certified Leasing and Finance Professional, 2014. Education: Arizona State University (2000–2004).
https://www.linkedin.com/in/lauren-timlin-clfp-4829725/
Michael Winstead was hired as Relationship Manager, GSG Financial, New York, New York. He is based out of Birmingham, Alabama. He previously was Operations Manager, Gray's Roofing and Tree Service (June, 2016 - March, 2017. He joined CraneWorks of Alabama, Inc., as Rental Manager, August, 2006; promoted Crane Dispatcher, February, 2012; promoted to Sales Manager, May, 2013. Education:
Radford University. https://www.linkedin.com/in/mike-winstead-15932769/
[headlines]
--------------------------------------------------------------
How to Obtain a Help Wanted Ad


Cost
Logo on top is free, as well as the web address and information about the address at the bottom. Lines are $595 for the first four and $40 for each additional line or space. The ad will appear for 21 days. For returning advertisers during the year, Leasing News offers 30 days and a reduced rate.
Note: most ads point to a full job description as well as click to an email address.
kitmenkin@leasingnews.org
Leasing News puts a "help wanted" on top of the "masthead" so it is the first thing that a reader sees when they open the news edition or go to the website. The ad is changed in each news edition. It is designed to be a "display ad," not a "classified ad."
In addition to the masthead position, the "help wanted" ad also appears in the "news briefs" section, the second most-read section, and it is rotated in each news edition. It is not hidden. It is clearly visible.
The full section of "help wanted ads" also appears in each news edition, in each edition, as well as appears on the web site. It also is not "hidden."
The idea of the ad is to draw attention, and have the reader interested in what the company offers from the advertisement rather than a "job description."
Most ads then direct the reader to their website for a full job description, if interested, or to a separate flyer. The main idea is to get the reader to make an inquiry.
[headlines]
--------------------------------------------------------------
10 Tips to Help Your Vendor's Sales Rep Sell Financing
Sales Makes It Happen by Jim Acee
I have spent a good part of the last 30 years training the sales teams of my vendor partners on how to use equipment financing to help sell their products. While the product types have range from software to construction equipment, selling financing as part of equipment sale remains much the same.
Below are 10 tips to help your vendor's sales rep sell more equipment:
Control the sales process from beginning to end.
Many equipment sales are lost when the equipment sales rep does not offer financing and leaves it up to an outside party like the customer's bank. If the bank turns the customer down, chances are the customer will look to the equipment company that offered them financing in their proposal to try to obtain the equipment. This loss of control during the sales process is an open door for the customer to entertain other proposals because the equipment rep did not keep control of the sales process from start to finish.
Bring up financing early in the selling process.
The biggest mistake equipment sales reps make is to wait until the end of the sales process to bring up financing. Waiting until the end of the sales process leads to wasting time on customers that don't qualify for financing and don't have cash to pay for it. Another downside of waiting until the end of the sales process is that the equipment sales rep has stripped out any gross margin upside that could have been used to pay for a finance promotion like a 90-day skip or interest rate reduction, that would have put them over the top and win the deal.
Train your equipment sales reps to ask these 3 questions at the beginning of the sales process. It will help them sell more products:
Do you plan on financing your equipment purchase? (Starts the equipment finance discussion on the front side of the sale.)
How long do you plan on using the equipment? (Lets you know the term of the finance contract).
What do you typically do with old equipment when purchasing new? (Good indicator of need for FMV financing if they typically trade it in or sell it).
Include a monthly payment on every equipment quote.
At the beginning of my dealer training sessions I always ask how many of the sales reps use leasing to sell equipment. Many hands will go up, but very few hands remain raised when I ask if they offer a finance quote on every deal. While the excuses vary, most have to do with equipment sales reps fear/ignorance of being asked a question they can't answer about financing from their customer. Including a finance quote on every deal at very least let's your customer know that financing is available.
Memorize the 36-month rate factor.
Great equipment sales reps are not afraid to ball park a monthly payment verbally during the initial part of the sale. This allows the equipment sales rep to judge their customer's reaction to pricing.
Sell the monthly payment, not the equipment price.
In the copier and forklift industries, where more than 50% of the equipment is financed, the best sales reps will quote a monthly payment without ever discussing the equipment cost. This allows them to maintain higher gross margins by using the flexibility of leasing to maintain pricing margins.
It's easier to justify productivity gains or cost saving with a monthly payment.
I am always amazed by equipment sales reps that will try to justify the price of their equipment through features and benefits, and completely ignore using a monthly payment to minimize the price shock. I once helped a dealer increase the sales of a $5000 add on by calculating that the cost was less than $5 per job when leased ($100/mo. lease divided by 20 jobs per month) The sales of this equipment add on jumped when the sales reps found out that it was easier selling $5/job than $5000.
Get a credit app completed before you leave the meeting.
There rarely is any level of commitment if the end user is just window shopping. Getting a credit app completed increases the customer's level of commitment to the sales process.
A question that will help avoid any credit surprises.
Equipment sales reps can avoid the aggravation of not being able to get one of their customer financed by asking one simple question "Are there any problems in your history that I need to explain to the finance company?" You will be amazed by the number of companies that forgot they had a bankruptcy a few years back.
Offer to get financials for bigger deals.
If there is one thing that intimidates an equipment sales rep more than anything it's the fear of asking their customer for 2 years of financial statements. Alleviate this stress by telling the equipment rep to tell their customer that you will be calling them for some follow-up credit information. It will be easier for you to justify the need for the financials to the end user.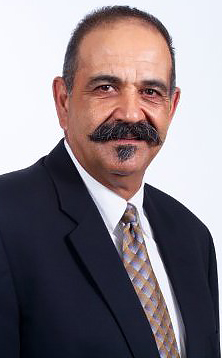 Jim Acee
(m) 484-883-9618
jjacee@verizon.net
He has a rich background, serving as
DLL Country Sales Manager;
Vice President, Syndication Buy Desk;
Vice President, Field Sales, Wells Fargo Capital Finance;
Managing Director, Vendor Leasing, US Bank;
Director of Sales, US Bancorp (formerly BCL). https://www.linkedin.com/in/jim-acee-578a03b
Previous Jim Acee columns plus Sales Makes it Happen
http://www.leasingnews.org/Legacy/index.html

[headlines]
--------------------------------------------------------------
Leasing & Finance Conferences Updates
Funders at NAELB/NACLB Chooses Gaylord Resort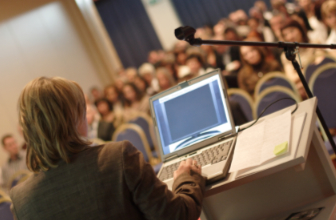 ---
April 27, 2017 - April 29, 2017
NAELB 2017 Annual Conferences
Sheraton Memphis Downtown Hotel
& Memphis Cook Convention Center
Memphis, Tennessee
2017 Conference Exhibitors
(As of April 7, 2017)
360 Equipment Finance
4 Hour Funding
Advantage Funding
Bankers Capital
BGAL Financial & Insurance Group
Black River Business Capital
Blue Bridge Financial
Bryn Mawr Funding
BSB Leasing
Channel Partners Capital
CLFP Foundation
Cobra Capital
Commercial Funding Partners, LLC
Dakota Financial LLC
Equipment Leasing Group of America
Equipment Insurance Direct
Financial Pacific Leasing, Inc.
First Federal Leasing
Global Financial & Leasing Services
Hanmi Bank
instaCOVER
Ironwood Finance, Inc.
JB&B Capital, LLC
KS StateBank, Baystone Government Finance
Marlin Business Bank
Navitas Credit Corp
NCMIC
North Mill Equipment Finance
Orange Commercial Credit
Paradigm Equipment Finance, Inc.
Pawnee Leasing Corporation
Quality Leasing Co., Inc.
Quiktrak, Inc.
RapidAdvance
SLS Financial
TEAM Funding Solutions
Tetra Financial Group
TradeRiver USA
US Financial Services, Inc.
Agenda
http://iwantmy.naelb.org/events/events-agenda
Speakers
http://iwantmy.naelb.org/events/event-speakers
Pricing
http://iwantmy.naelb.org/events/events-pricing
Hotel
http://iwantmy.naelb.org/events/events-hotel
Conference Information
http://iwantmy.naelb.org/events/event-description?CalendarEventKey=d1aee2bb-e740-4e78-8967-eac8da75e4fe&Home=%2fhome
KEEP YOUR EYE ON THE BALL

Did you know?
Golf was invented over 500 years ago.
The longest putt ever was 375 feet.
The fastest golf drive record is 204 miles per hour.
Most golf balls have between 380 and 432 dimples.
80% of golfers will never achieve a handicap less than 18.
Golf is an excellent way to network and relax at the same time!
The NAELB Golf Tournament is a great way to score deals!
Well now you know! So what are you waiting for? You don't have to be a pro to play in the 2017 NAELB Golf Tournament but you do have to be present to win in the equipment leasing and financing business. So register now and keep your eye on the ball!
The fee to play golf is only $125 per player and includes transportation, greens fees, cart fees, lunch (sponsored by instaCOVER) and drinks (sponsored by 360 Equipment Finance). The bus will leave the Sheraton Memphis at 7:30 am on Thursday, April 27. Be on it!
---
May 3, 2017 - May 5, 2017
37th Annual AGLF Conference
Omni Interlocken Resort
Broomfield, Colorado
Conference Information:
http://www.aglf.org/conference-landing-page
---
October 4, 2017 - October, 6
2017 Funding Symposium
JW Marriott Buckhead
Atlanta, Georgia
---
October 11, 2017 - October 13, 2017
Lend360
Fairmount Dallas, Texas
http://www.lend360.org/
---
October 17, 2017 - October 19, 2017
2017 56th Annual Convention
Gaylord Resort & Convention Center
Orlando, Florida
"Our registration is now open and we anticipate over 600 brokers to attend based on the success of last year and growth we experienced."
Kris D. Roglieri
kris@commercialcapitaltraining.com
Commercial Capital Training Group
www.CommercialCapitalTraining.com
For More Information:
www.naclb.org
---
October 22, 2017 - October 24, 2017
2017 56th Annual Convention
Orlando, Florida
---

October 22, 2017 - October, 26, 2017
The Palazzo and Sands Convention Center
Venetian Hotel & Casino
Las Vegas, Nevada

[headlines]
--------------------------------------------------------------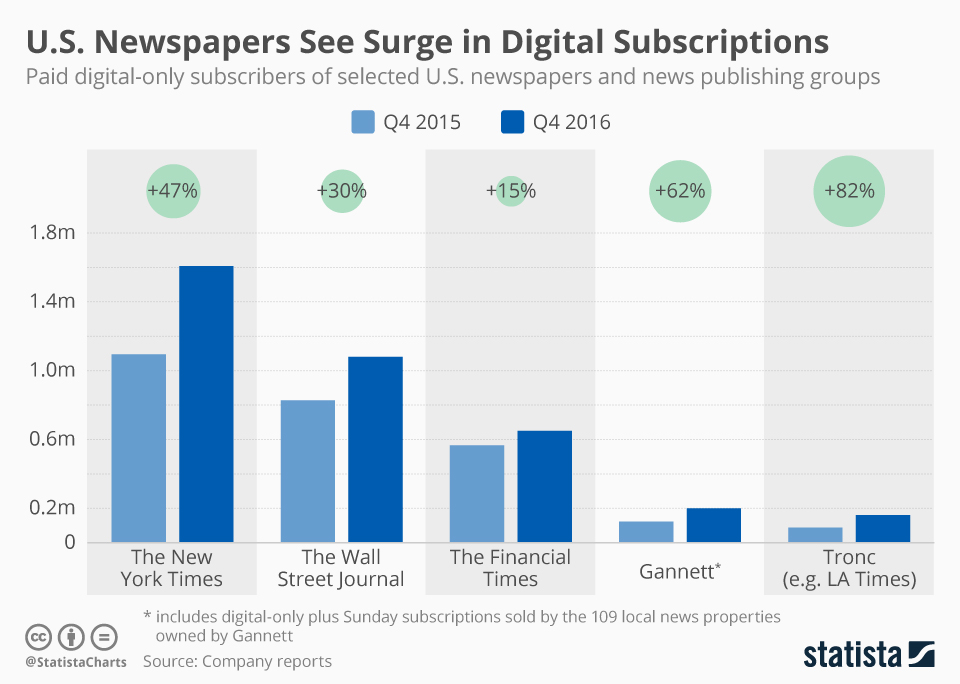 [headlines]
--------------------------------------------------------------
##### Press Release ############################
Sertant Capital Completes $9.2MM Renewable Energy
Equipment Lease for Fortune 500 Company
(Irvine, CA) Sertant Capital, LLC (Sertant) has completed a 24 month operating lease for a $12 Billion revenues Fortune 500 company in the amount of $9,182,393.17 consisting of renewal energy equipment.
Sertant structured the transaction to meet the Lessee's accounting requirements and enabled the originator to overcome difficult documentation and collateral challenges to successfully finalize an off-market transaction for one of its repeat customers.
About Sertant Capital
Sertant Capital, LLC is a full service equipment lease company investing in domestic and international lease transactions originated exclusively from third party sources. Sertant delivers value to its originating partners by providing capital to a broad range of credit profiles, and unique special situation transactions for all types of commercial equipment projects. Sertant brings deep industry expertise to the market via a group of industry veterans combining an average tenure of 25 plus years in the leasing industry and over $5 Billion in funded transactions.
### Press Release ############################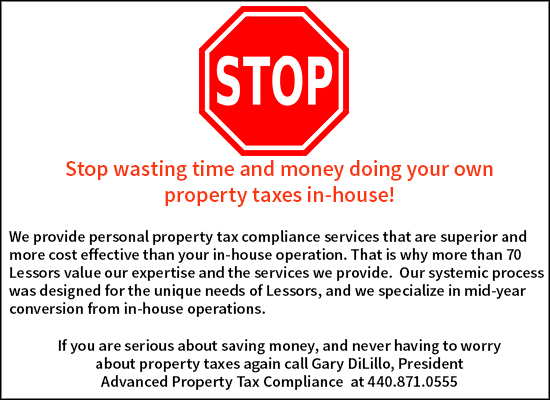 [headlines]
--------------------------------------------------------------
Fernando's View
By Fernando F. Croce
New films from a pair of arthouse directors ("After the Storm," "Frantz") come to the box-office, while DVD releases include an Oscar-winning stage adaptation ("Fences"), a sensitive drama ("Being 17"), and an unmissable classic ("Blow-Up").
In theaters: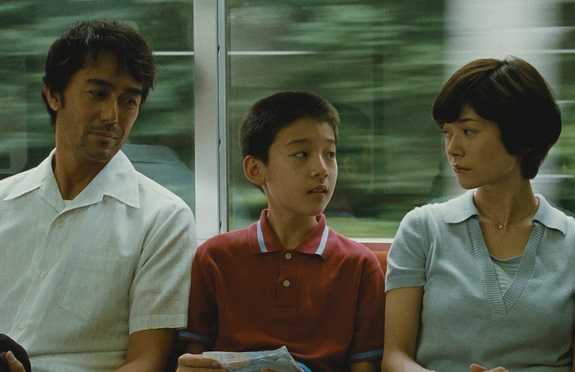 After the Storm (Film Movement): A prolific and warmhearted chronicler of human bonds, Japanese director Hirozaku Kore-eda ("Like Father, Like Son") offers one of his best films in this bittersweet family drama. The story follows the struggles of Ryota (Hiroshi Abe), a novelist beset by gambling as well as emotional troubles. In his orbit are his ex-wife, his son, and most notably his shrewd, widowed mother (Kiki Kirin). With a typhoon looming in the background, can Ryota mends these connections before it's too late? Though the plot may sound dour and melodramatic, the light touch and colorful characterizations make this Kore-eda's closest film to a comedy. As in the director's other works, the pathos is handled with sensitivity and mellow subtlety, with whispers that speak volumes. With subtitles.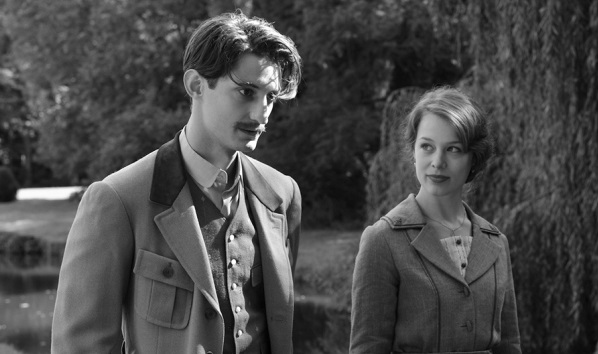 Frantz (Music Box Films): Period drama gets an intriguing makeover in handsome new film from French auteur François Ozon ("Swimming Pool"), set in a small German town in the wake of the First Great War. Anna (Paula Beer) is a young woman whose fiancé Frantz (Anton von Lucke) has died in the trenches of the front. She's joined in her grief by Adrien (Pierre Niney), a mysterious newcomer who introduces himself as Frantz's best friend during the war. A bond grows between the two, though the truth about Adrien's past soon threatens to tear them apart. Adapting Ernst Lubitsch's anti-war 1932 classic "Broken Lullaby," Ozon crafts a somber, poignant and cinematically savvy (it was shot in uncanny black-and-white) fable about life and death in wartime. With subtitles.

Netflix Tip: A witty and sultry presence who regrettably appeared in too few films, Lola Albright (1924-2017) is best-known for the TV show "Peter Gunn." But check out Netflix for some of her best screen roles, which include "Champion" (1949), "A Cold Wind in August" (1961), "Kid Galahad" (1962), and "Lord Love a Duck" (1966).
On DVD: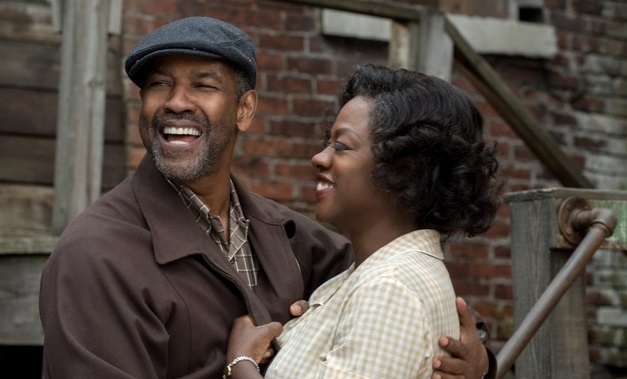 Fences (Paramount): Denzel Washington does double-duty as director and star of this stirring screen adaptation of August Wilson's award-winning play, set in Pittsburgh in the 1950s. In one of the finest performances of his career, Washington stars as Troy Maxson, a former convict and professional baseball player now living with his family. Troy enjoys his life with his wife Rose (Best Supporting Actress Viola Davis) and longtime friend Jim (Stephen Henderson) by his side, but tension comes from his relationship with his son Cory (Jovan Adepo), who has his own dreams to follow. Plagued by anger and resentment over missed opportunities, Troy unsettles his place in his own household. Faithfully preserving the wisdom, pain, and humor of the play, Washington and the superb ensemble cast give vital flesh to Wilson's acclaimed words.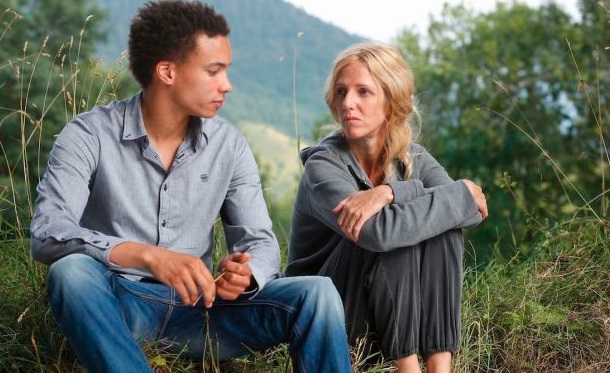 Being 17(Stranded Releasing): A specialist in genteel yet passionate dramas for the past four decades, French filmmaker Andre Techine ("Wild Reeds") serves up another impeccably modulated character study with this fine coming-of-age story, set in a small town by the Pyrenees mountains. At is center is the growing relationship between two teenage classmates, Tom (Corentin Fila) and Damien (Kacey Mottet Klein), who push beyond their initial antagonism to discover they harbor feelings for each other. Their newfound feelings are complicated by their respective families, including Damien's emotionally volatile mother (Sandrine Kiberlain). With characteristic watchfulness and evocative insight, Techine paints a richly naturalistic view of adolescent highs and lows that resonates long after the closing credits. With subtitles.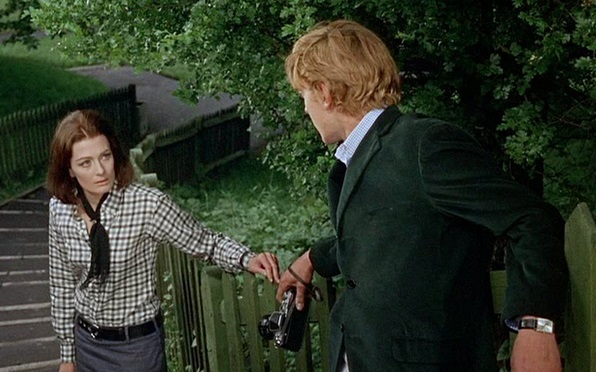 Blow-Up (Criterion): At the height of the free-wheeling Swinging London 1960s, Italian master Michelangelo Antonioni ("L'Avventura") captured one of decade's most iconic portraits with this great mystery-drama from 1966. The teasingly opaque narrative follows Thomas (David Hemmings), an English photographer whose specialty are glossy snapshots of fashion models. But things take a serious turn when one day a photo shoot in the park reveals what may or may not be a murder. With possible evidence of a crime in his hands, Thomas finds himself pursued by an enigmatic young woman (played by Vanessa Redgrave), who wants the pictures at all costs. More interested in questions than asnwers, Antonioni luxuriates in the city's strange and ravishing contrasts. The result is an unforgettable meditation on the truth that's at once cerebral and exhilarating.
[headlines]
--------------------------------------------------------------
Spaniel & Cavalier King Charles Spaniel Mix
Burbank, California Adopt-a-Dog

Garnet
Female
2.5 Years Old
Small
Spayed
Current on all vaccinations
"I am a shy girl but I'm ready to trust you and be family. Where can you meet me! (*But call first to make sure I'll be there.)"
Operation Adopt
3318 W Magnolia
Burbank CA 91505
818-934-4268
Hours:
Thurs.-Fri 11a-6p
Sat-Sun 10a-6p
All TAPS animals are spayed/neutered, current on age appropriate vaccinations and microchipped before they go to new homes because that's the responsible way to keep them all safe.
To adopt one of our animals, the first step is filling out an adoption application at www.tapsusa.org Please make sure you get a confirmation that your application has been submitted as there are several fields that are required (and if something is not put in all of the fields, we'll never know about your app :))
We only adopt to LOCAL HOMES in the Los Angeles area. Only in very special circumstances (having to do with the animal, not with the potential adopter) do we adopt out of area/state (and still require a home visit with a local rescue and that you come to California to meet the animal and drive them home (or fly them in the cabin with you) and additionally sign a contract to return them to TAPS should you not be able to care for him/her.


Adopt a Pet
http://www.adoptapet.com/
[headlines]
--------------------------------------------------------------
On Website and Every News Edition
Policy Statement
Fairness and unbiased reporting always.
We will question any information we think is suspicious. We will try to substantiate it by at least two reliable and unbiased people.
It is the editor's sole discretion as to what is printed. If an opinion or viewpoint is expressed, the writer or writers will be named in the by-line of the article, unless anonymity is requested.
Major corrections will be posted in the next earliest edition at the beginning of the news edition, highlighted in bold, and in the current "on line" news edition as early as possible. Typos such as wrong dates and name corrections are also corrected on line when noticed by the editor or reader(s), and if necessary, as determined by the editor, may be noted in the next edition as a "Clarification" or "Correction."
All press releases will be marked preceding and after with #### Press Release #### to note the article did not originate at Leasing News.
All advertising traded for writing or for support will be so noted below the advertising.
Leasing News follows "The Associated Press Stylebook and Briefing on Media Law" by Perseus Publishing, Cambridge, Massachusetts, and "The Elements of Style" by William Strunk, Jr. and E.B. White, MacMillan Publishing, Co., Inc.
To be added to the mailing list, you must request it. We do not share our mailing list with anyone.
We follow Internet Netiquette at all times. Our sole purpose is to provide communication to improve our profession.
Christopher Menkin, editor
[headlines]
--------------------------------------------------------------

News Briefs---
Kabbage Extends $3 Billion in Funding
to over 100,000 Small Business Customers
http://www.prweb.com/releases/2017/04/prweb14211634.htm
Tesla now worth more than GM,
making it the most valuable U.S. automaker
https://techcrunch.com/2017/04/04/tesla-now-worth-more-than-gm-making-it-the-most-valuable-u-s-automaker/
Financial Services Could Lose 40% Of Revenue
To Fintech
https://www.forbes.com/sites/madhvimavadiya/2017/04/05/fintech-pwc-uk/#45b472b7426c
Financial Institutions Risk 24% Revenue Loss
From Fintech
https://www.usnews.com/news/technology/articles/2017-04-05/financial-institutions-risk-24-percent-revenue-loss-from-fintech-pwc
US investment bank is reaping the benefits
of its $9.5bn annual technology spend
http://www.computerweekly.com/news/450416297/Technology-investments-core-to-JP-Morgan-Chase-success

[headlines]
--------------------------------------------------------------

You May Have Missed---
16 Top Celebrity Wines and Wineries in Sonoma & Napa
http://www.sonomamag.com/celebrity-wines-and-wineries-sonoma-napa/
[headlines]
--------------------------------------------------------------
Spring Poem
Spring Poem
Three Spring Notations on Bipeds
by Carl Sandburg (1920)
1
The down drop of the blackbird,
The wing catch of arrested flight,
The stop midway and then off: off for triangles, circles, loops of new hieroglyphs—
This is April's way: a woman:
"O yes, I'm here again and your heart
knows I was coming."
2
White pigeons rush at the sun,
A marathon of wing feats is on:
"Who most loves danger? Who most loves wings? Who somersaults for God's
sake in the name of wing power in the sun and blue on an April Thursday."
So ten winged heads, ten winged feet, race their white forms over Elmhurst.
They go fast: once the ten together were a feather of foam bubble,
a chrysanthemum whirl speaking to silver and azure.
3
The child is on my shoulders.
In the prairie moonlight the child's legs hang over my shoulders.
She sits on my neck and I hear her calling me a good horse.
She slides down—and into the moon silver of a prairie stream
She throws a stone and laughs at the clug-clug.
[headlines]
--------------------------------------------------------------

Sports Briefs----
City Claims Raiders Owe $800,000 in Parking Revenue
http://www.sfgate.com/news/article/Raiders-owe-Coliseum-up-to-800-000-in-parking-11054002.php
[headlines]
--------------------------------------------------------------


California Nuts Briefs---
Oroville Dam fix will take two years,
but structure expected to handle next winter
http://www.sacbee.com/news/state/california/water-and-drought/article143200489.html
[headlines]
--------------------------------------------------------------



"Gimme that Wine"

http://www.youtube.com/watch?v=EJnQoi8DSE8
Coppola Winery buys vineyards in Cloverdale Peak wine region
http://www.pressdemocrat.com/business/6861716-181/coppola-winery-buys-vineyards-in
Free Mobile Wine Program
http://leasingnews.org/archives/Feb2010/2_26.htm#mobile
Wine Prices by vintage
http://www.winezap.com
http://www.wine-searcher.com/
US/International Wine Events
http://www.localwineevents.com/
Leasing News Wine & Spirits Page
http://two.leasingnews.org/Recommendations/wnensprts.htm

[headlines]
----------------------------------------------------------------
This Day in American History
30 - Scholars' estimate of Jesus' crucifixion by Roman troops in Palestine, most probably between the years 30 and 33. Jesus, whom Christians believe to be the Son of God as well as the Messiah (Christ), was arrested, tried and sentenced by Pontius Pilate to be scourged and crucified by the Romans. According to Mark's Gospel, he endured the torment of crucifixion for some six hours from the third hour, at approximately 9 am, until his death at the ninth hour, corresponding to about 3 pm. The soldiers affixed a sign above his head stating "Jesus of Nazareth, King of the Jews" in three languages, divided his garments and cast lots for his seamless robe.
1712 - Nine whites were killed in a slave revolt in New York City. Planned by 27 slaves, the rebellion was begun by setting fire to an outhouse. As whites came to put the fire out, they were shot. The state militia was called out to capture the rebels and the city of New York responded to the event by strengthening its slave codes. Twenty-one blacks were executed as participants, and six alleged participants committed suicide. New York outlawed slavery in 1799.
1788 - Pioneers arrived at the confluence of the Ohio and Muskingum Rivers, establishing Marietta, Ohio, as the first permanent American settlement of the new United States in the Northwest Territory and opening the westward expansion of the new country.
1790 - Birthday of William Ellery Channing (d. 1842) at Newport, RI. Well-known abolitionist and leader of the Unitarian movement in the US. He stood for religious liberalism and influenced such people as Longfellow, Byrant, Emerson, Lowell and Holmes.
1798 – The Mississippi Territory was organized from disputed territory claimed by both the US and Spain. It is expanded in 1804 and again in 1812.
1818 – General Andrew Jackson conquered St. Marks, FL from the Seminoles tribe.
1829 – Joseph Smith, Jr., founder of the Latter Day Saints movement, commenced the translation of the Book of Mormon, with Oliver Cowdery as his scribe.
1857 - A late season freeze brought snow to every state in the Union. Even as far south as Houston, TX the mercury plunged to 21 degrees.
1859 - Birthday of Walter Camp (d. 1925), college athlete, coach and administrator, at New Britain, CT. Camp played football and several other sports at Yale, but he gained prominence for helping to reshape the rules of rugby football into American football. Among his innovations were reducing the number of players on a side from 15 to 11, introducing the line of scrimmage, giving one team definite possession of the ball and proposing the downs system. He served as a volunteer coach at Yale and became a national figure as a promoter of football. He selected an All-American team from 1889 to his death.
1860 – Will K. Kellogg, founder of The Kellogg Company, was born…wait for it…in Battle Creek, MI.
1862 - In the Civil War, the Union army under Grant defeated the Confederates under Albert Johnston at the Battle of Shiloh near Pittsburgh Landing, TN. Johnston was killed during the battle.
1873 – Early baseball star and one of the game's greatest managers, John McGraw (d. 1934), was born in Truxton, NY. His total of 2,763 victories in that capacity ranks second overall behind only Connie Mack and he still holds the National League record with 2,669. McGraw is widely held to be "the best player to become a great manager" in the history of baseball. McGraw also held the MLB record for most ejections by a manager (132) until Bobby Cox broke the record in 2007. He was elected to the Baseball Hall of Fame in 1937, three years after he died.
1884 - Bronislaw Malinowski's (d. 1942) birthday at Krakow, Poland. Leading British anthropologist, author and teacher. His pioneering anthropological fieldwork in Melanesia inspired his colleagues and students. In 1939, he became a visiting professor at Yale University. I wrote my college thesis about his findings as anthropologist.
1890 - Birthday of Marjory Stoneman Douglas (d. 1998) in Minneapolis. Author, conservationist, especially for the Florida Everglades, she wrote "The Everglades: River of Grass" (1947), probably the most influential book in Florida's history. It forced the establishment of the Central and South Florida Flood Control that kept the Everglades River system viable.
1891 – Nebraska introduced the 8 hour work day
1893 – Allen Dulles (d. 1969) was born in Watertown, NY. A diplomat and lawyer, he became the first civilian Director of Civilian Intelligence and is its longest-serving director to date. As head of the CIA during the early Cold War, he oversaw Operation Ajax, the Lockheed U-2 Program and the Bay of Pigs Invasion. His older brother was John Foster Dulles, Secretary of State for President Eisenhower and after whom the airport and town are named.
1897 – Walter Winchell (d. 1972) was born in NYC. After leaving school in the sixth grade, he began in vaudeville. He began his career in journalism by posting notes about his acting troupe on backstage bulletin boards. Joining the "Vaudeville News" in 1920, Winchell left the paper for the "Evening Gazette" in 1924, and in turn was hired on June 10, 1929 by the "New York Daily Mirror" where he finally became the author of what would be the first syndicated gossip column, entitled "On-Broadway". He made his radio debut over WABC in New York, a CBS affiliate, on May 12, 1930. His coverage of the Lindbergh kidnapping and subsequent trial received national attention. Within two years, he befriended J. Edgar Hoover. His newspaper column was syndicated in over 2,000 newspapers worldwide, and he was read by 50 million people a day from the 1920s until the early 1960s. His Sunday-night radio broadcast was heard by another 20 million people from 1930 to the late 1950s. In 1948, Winchell had the top-rated radio show when he surpassed Fred Allen and Jack Benny. During the 1950s, Winchell favored Sen. Joe McCarthy, but he became unpopular as the public turned against McCarthy. He also had a weekly radio broadcast which was simulcast on ABC television until he ended that employment because of a dispute with ABC executives in 1955. A dispute with Jack Paar effectively ended Winchell's career, signaling a shift in power from print to television. During this time, NBC had given him the opportunity to host a variety show, which lasted only thirteen weeks. His readership gradually dropped, and when his home paper, where he had worked for thirty-four years, closed in 1963, he faded from the public eye. He did, however, receive $25,000 per episode to narrate "The Untouchables" on the ABC television network for four seasons beginning in 1959.
1908 - Orchestra conductor, arranger and composer Percy Faith (d. 1976) was born in Toronto. He began by playing music for silent films in the city's movie houses, later turning to arranging and composing when his hands were severely burned in an accident. After a stint at the CBC, Faith moved to the US, where he became an arranger-conductor for Columbia Records. He worked with many pop singers, including Guy Mitchell and Tony Bennett, as well as recording with his own orchestra and chorus. His "Theme from a Summer Place" won the Grammy Award for Record of the Year in 1960.
1915 - Billie Holiday's (d. 1959) birthday in Philadelphia, born Eleanora Fagan and nicknamed "Lady Day". She is considered by many jazz critics to have been the greatest jazz singer ever recorded. In her 26-year career, despite having received no formal training, she demonstrated a unique style with sophisticated and dramatic phrasing. Among her best-known songs are "Lover Man," "God Bless the Child," "Don't Explain" and "Strange Fruit." Often coupled with saxophonist Lester Young, a fan wrote "Strange Fruit" as a poem, she set it to music, and sang at a time that considered this quite revolutionary. Some of her backing musicians included such famous jazzmen as Lester Young, Roy Eldridge and Teddy Wilson. A movie loosely based on Billie Holliday's autobiography, "Lady Sings the Blues," was made in 1973 starring Diana Ross. On this date in 1986, Holliday was honored with a star on the Hollywood Walk of Fame, nearly 27 years after her death.
http://memory.loc.gov/ammem/today/apr07.html
1918 – Red Sox Hall of Famer Bobby Doerr was born in LA. He played his entire 14-year baseball career for the Sox (1937–51), compiling over .300 batting average in several seasons. He is a member of the Baseball Hall of Fame, elected in 1986.
1919 - Birthday of pianist, arranger, and band leader Ralph Flanagan (d. 1995), born Ralph Elias Flenniken in Lorain, OH.
http://www.centrohd.com/biogra/f2/ralph_flanagan_b.htm
http://www.amazon.com/exec/obidos/tg/stores/artist/glance/-/44519/002-5217827-1679236
1920 - Birthday of Indian musician Ravi Shankar (d. 2012).
http://www.ravishankar.org/bio.html
1922 – The Secretary of the Interior Albert Fall leased to private oil companies at low rates, without competitive bidding, Navy petroleum reserves at Teapot Dome in Wyoming, and two locations in California, in what would become the center piece of the Teapot Dome Scandal that plagued the presidency of Warren G. Harding. Before the Watergate, Teapot Dome was regarded as the "greatest and most sensational scandal in the history of American politics".
1923 – The first brain tumor operation under local anesthetic was performed at Beth Israel Hospital in NYC by Dr. K Winfield Ney.
1928 – "Maverick" and "Rockford", James Garner was born James Scott Bumgarner in Norman, OK. In addition to huge TV success, he played leading roles in more than fifty films. Garner died of a heart attack in 2014 in LA.
1928 - 44-yr old New York Ranger General Manager Lester Patrick replaced his injured goaltender in a Stanley Cup game, and beat the Montreal Maroons 2-1.
1929 – Record heat prevailed across New England. Hartford, CT reported an afternoon high of 90 degrees.
1931 – Daniel Ellsberg was born in Chicago. He is an activist and former military analyst who, while employed by the RAND Corporation, precipitated a national political controversy in 1971 when he released the Pentagon Papers, a top-secret Pentagon study of U.S. government decision-making in relation to the Vietnam War, to The New York Times and other newspapers. Ellsberg was charged with others of theft and conspiracy, carrying a total maximum sentence of 115 years. Due to gross governmental misconduct and illegal evidence gathering, and the defense by Leonard Boudin and Harvard Law School professor Charles Nesson, Judge Byrne dismissed all charges against Ellsberg on May 11, 1973. The release of these papers was politically embarrassing not only to those involved in the Kennedy and Johnson administrations but also to the then incumbent Nixon administration. As a response to the leaks, the Nixon staffers began a campaign against further leaks and against Ellsberg personally. Aides, under the supervision of John Erlichman, created the "White House Plumbers", which would later lead to the Watergate burglaries. On September 3, 1971, the burglary of Lewis Fielding's office was carried out by the Plumbers and they found Ellsberg's file but it did not contain the potentially embarrassing information they sought. Hunt and Liddy subsequently planned to break into Fielding's home, but Ehrlichman did not approve the second burglary. The break-in was not known to Ellsberg or to the public until it came to light during Ellsberg's trial in April 1973.
1931 – Seals Stadium, first California home of the San Francisco Giants, opened in The Mission at Bryant & 16th. It began as the home of San Francisco's TWO minor league teams, the Seals and the Missions. It was demolished in late 1959 as the Giants moved to their home at Candlestick Park.
1933 – Prohibition in the US was repealed for beer of no more than 3.2% alcohol by weight, eight months before the ratification of the
21st amendment.
1933 – Wayne Rogers (d. 2015) was born In Birmingham, AL. Best known for playing Trapper John McIntyre in the first four seasons of M*A*S*H*.
1935 – Bobby Bare was born in Ironton, OH. Singer and songwriter, best known for "Detroit City" and "500 Miles Away from Home". Just before he was drafted, he wrote a song called "The All-American Boy" and did a demo for his friend, Bill Parsons, to learn and record. Instead of using the version Bill Parsons did later, the record company decided to use the original demo recorded by Bare. The record reached number 2 on the Billboard Hot 100, but they made an error: the singles' labels all credited the artist as being "Bill Parsons." The same track, with the same billing error, peaked at No. 22 in the UK Singles Chart in April 1959.
1935 – Sarazen's Double Eagle. In the final round of the second Masters Tournament, Gene Sarazen reached the par-5 15th hole four shots out of the lead. His drive left him 220 years shot of the cup. Sarazen hit his 4-wood and knocked the ball over the pond protecting the green, onto the fringe and into the hole for a double-eagle two. Sarazen tied Craig Wood at 282, six under par, and defeated him the next day in a playoff.
1935 – Amarillo, TX, reported dust obscuring visibility for twenty hours. Blowing dust was reported twenty-seven of thirty days in the month. On several days the visibility was reduced to near zero by the dust.
1938 – Birthday of jazz trumpeter Freddie Hubbard (d. 2008) in Indianapolis.
1938 – Once and current California Governor Jerry Brown was born Edmund Gerald "Jerry" Brown Jr. in San Francisco.
1939 – Birthday of Francis Ford Coppola in Detroit, MI. Winemaker, film maker, bon vivant, true Renaissance man who has evidently passed his talents on to his children.
1940 - First postage stamp depicting an African-American showed the educator Booker Taliaferro Washington, whose likeness was on the 10-cent brown stamp placed first at sale at Tuskegee Institute, AL. The stamp was one of the Famous American Commemorative series issues of 1940. A three-cent deep blue stamp depicting the log cabin in which Washington lived had been issued on April 5, 1936.
1943 – SWETT, JAMES ELMS, Medal of Honor
Rank and organization: First Lieutenant, U.S. Marine Corps Reserve, Marine Fighter Squadron 221, with Marine Aircraft Group 12, 1st Marine Aircraft Wing. Place and date: Solomon Islands area, 7 April 1943. Entered service at: California. Born: 15 June 1920, Seattle, Wash. Other Navy award: Distinguished Flying Cross with 1 Gold Star. Citation: For extraordinary heroism and personal valor above and beyond the call of duty, as division leader of Marine Fighting Squadron 221 with Marine Aircraft Group 12, 1st Marine Aircraft Wing, in action against enemy Japanese aerial forces in the Solomon's Islands area, 7 April 1943. In a daring flight to intercept a wave of 150 Japanese planes, 1st Lt. Swett unhesitatingly hurled his 4-plane division into action against a formation of 15 enemy bombers and personally exploded 3 hostile planes in midair with accurate and deadly fire during his dive. Although separated from his division while clearing the heavy concentration of antiaircraft fire, he boldly attacked 6 enemy bombers, engaged the first 4 in turn and, unaided, shot down all in flames. Exhausting his ammunition as he closed the fifth Japanese bomber, he relentlessly drove his attack against terrific opposition which partially disabled his engine, shattered the windscreen and slashed his face. In spite of this, he brought his battered plane down with skillful precision in the water off Tulagi without further injury. The superb airmanship and tenacious fighting spirit which enabled 1st Lt. Swett to destroy 7 enemy bombers in a single flight were in keeping with the highest traditions of the U.S. Naval Service.
1945 - The Japanese battleship Yamato, the largest battleship ever constructed, was sunk with four destroyers by American planes 200 miles north of Okinawa while en route to a suicide mission in Operation Ten-Go.
1945 – JAMES, WILLY F., Jr., Medal of Honor
Citation: For extraordinary heroism in action on 7 April 1945 near Lippoldsberg, Germany. As lead scout during a maneuver to secure and expand a vital bridgehead, Private First Class James was the first to draw enemy fire. He was pinned down for over an hour, during which time he observed enemy positions in detail. Returning to his platoon, he assisted in working out a new plan of maneuver. He then led a squad in the assault, accurately designating targets as he advanced, until he was killed by enemy machine gun fire while going to the aid of his fatally wounded platoon leader. Private First Class James' fearless, self-assigned actions, coupled with his diligent devotion to duty exemplified the finest traditions of the Armed Forces.
1945 – OKUTSU, YUKIO, Medal of Honor
Technical Sergeant Yukio Okutsu distinguished himself by extraordinary heroism in action on 7 April 1945, on Mount Belvedere, Italy. While his platoon was halted by the crossfire of three machine guns, Technical Sergeant Okutsu boldly crawled to within 30 yards of the nearest enemy emplacement through heavy fire. He destroyed the position with two accurately placed hand grenades, killing three machine gunners. Crawling and dashing from cover to cover, he threw another grenade, silencing a second machine gun, wounding two enemy soldiers, and forcing two others to surrender. Seeing a third machine gun, which obstructed his platoon's advance, he moved forward through heavy small arms fire and was stunned momentarily by rifle fire, which glanced off his helmet. Recovering, he bravely charged several enemy riflemen with his submachine gun, forcing them to withdraw from their positions. Then, rushing the machine gun nest, he captured the weapon and its entire crew of four. By these single-handed actions he enabled his platoon to resume its assault on a vital objective. The courageous performance of Technical Sergeant Okutsu against formidable odds was an inspiration to all. Technical Sergeant Okutsu's extraordinary heroism and devotion to duty are in keeping with the highest traditions of military service and reflect great credit on him, his unit, and the United States Army.
1946 – Syria's independence from France was recognized.
1947 – The first Tony Awards ceremony for Broadway plays was held in New York. The award was named after Antoinette (Tony) Perry, who died the previous year. Perry served as director of the wartime board of the American Theater Wing. Winners at the first presentation included Best Actresses Ingrid Bergman for "Joan of Lorraine" and Helen Hayes for "Happy Birthday". Best Actors: José Ferrer for "Cyrano de Bergerac" and Fredric March for "Years Ago". Patricia Neal as Best Supporting Actress for "Another Part of the Forest", David Wayne for Best Supporting Actor in "Finian's Rainbow", and Elia Kazan as Best Director for "All My Sons".
1949 – The Rodgers and Hammerstein musical "South Pacific" opened at the Majestic Theatre on Broadway. Adapted from James Michener's Pulitzer Prize winning novel "Tales of the South Pacific," the musical ran for 1,925 performances. Mary Martin and Ezio Pinza were the stars. "South Pacific" was made into a movie in 1958.
1949 – John Oates of the duo Hall and Oates, was born in New York City. Beginning with their first record, "Whole Oats," in 1972, Daryl Hall and Oates had great success with their energetic blend of rhythm-and-blues and rock 'n' roll.
1951 – Singer/songwriter/musician Janis Ian was born Janis Eddy Fink in The Bronx. She has won two Grammy Awards, the first in 1975 for her song "At Seventeen", and the second in 2013 for Best Spoken Word, for her autobiography, "Society's Child".
1951 – Ben Hogan won the Masters with a 280.
1953 – Top Hits
"Pretend" – Nat King Cole
"Till I Waltz Again with You" – Teresa Brewer
"I Believe" – Frankie Laine
"Your Cheatin' Heart" – Hank Williams
1954 – Birthday of football Hall of Famer Anthony Drew "Tony" Dorsett, Rochester, Pa. He won the 1976 Heisman Trophy as a running back from the University of Pittsburgh and was drafted in the first round by the Dallas Cowboys with whom he established his Hall of Fame career. In 1983, Dorsett broke a 99-yard touchdown run against the Vikings, which is the longest run from scrimmage in NFL history. He is the first of only two players in history (with Marcus Allen) who has won the Heisman Trophy, won the Super Bowl, won the College National Championship, been enshrined in the College Hall of Fame, and been enshrined in the Pro Football Hall Of Fame.
1954 – "Gee," by The Crows, became the first rhythm and blues single to gain attention on pop music charts.
1954 – President Eisenhower gave his speech on the domino theory regarding the spread of communism in Indochina: "Finally, you have broader considerations that might follow what you would call the "falling domino" principle. You have a row of dominoes set up, you knock over the first one, and what will happen to the last one is the certainty that it will go over very quickly. So you could have a beginning of a disintegration that would have the most profound influences."
1956 – Little Richard's "Long Tall Sally" is released.
1956 – The CBS Radio Network debuts the first regularly scheduled, nationally broadcast Rock and Roll show, "Rock 'n' Roll Dance Party", with Alan Freed as host.
1956 – The Platters made their television debut on the Dorsey Brothers' "Stage Show", broadcast on CBS. The Platters formed in Los Angeles in 1952 and the original group consisted of Alex Hodge, Cornell Gunter, David Lynch, Joe Jefferson, Gaynel Hodge and Herb Reed. Reed created the group's name. They were one of the most successful vocal groups of the early rock 'n' roll era. The act went through several personnel changes, with the most successful incarnation comprising lead tenor Tony Williams, Lynch, Paul Robi, Reed and Zola Taylor. It was this version of the group that achieved the great stardom for which they are still remembered, charting 40 singles on the Billboard Hot 100 between 1955 and 1967, including four no. 1 hits. The Platters were one of the first African-American groups to be accepted as a major chart group and were, for a period of time, the most successful vocal group in the world.
1957 – Cable cars resume clambering up and down Hyde Street for the first time in nearly three years. The new route is a combination of parts of the Washington and Jackson lines and the end of the Hyde line.
1958 – The Platters' "Twilight Time" is released.
1958 - The Capitol label officially abandons issuing 78 rpm records.
1958 – To welcome their new team, the Dodgers, for their first season in LA, the LA Memorial Coliseum erected a 42-foot screen in left field to cut down on home runs, since it is only 250 feet down the line
1959 – Marty Robbins recorded "El Paso".
1961 – Top Hits
"Blue Moon" – The Marcels
"Apache" – Jorgen Ingmann
"On the Rebound" – Floyd Cramer
"Don't Worry" – Marty Robbins
1962 – The Rolling Stones began to take shape when Mick Jagger and Keith Richards met guitarist Brian Jones at the Ealing Jazz Club. Bill Wyman and Charlie Watts came into the picture in January of 1963.
1962 - Elvis arrived in Hawaii to begin shooting the ocean shots for his latest film, "Blue Hawaii". At his hotel, the Kaiser Hawaiian Village, he was mobbed by over a thousand fans and sprints away from them, losing several pieces of jewelry in the process. (His ring was returned the next day.)
1962 - Bobby Rydell was ironically cast as Hugo Peabody in the film version of the hit Broadway musical "Bye Bye Birdie."
1964 – IBM launched System/360.
1969 – Ted Williams made his debut as a Major League manager as the New York Yankees defeated his Washington Senators 8-4 in Washington's RFK Stadium before 45,000. The Senators finished the year in fourth place for the AL West with a record of 86-76. This was and has been considered one of the great managerial seasons on record as the Senators were woeful. William's managerial career lasted four seasons. His team won 273 games and lost 364.
1969 – Top Hits
"Dizzy" – Tommy Roe
"Aquarius/Let the Sun Shine In" – The 5th Dimension
"You've Made Me So Very Happy" – Blood, Sweat & Tears
"Who's Gonna Mow Your Grass" – Buck Owens
1969 – The Internet's symbolic birthdate with the publication of RFC (Request for Comment) 1. Request for Comments documents were invented by Steve Crocker in 1969 to help record unofficial notes on the development of ARPANET. RFCs have since become official documents of Internet specs, communications protocols, procedures, and events. Today, it is the official publication channel for the Internet Engineering Task Force (IETF), the Internet Architecture Board (IAB), and to some extent, the global community of computer network researchers in general. Oddly there is no mention of Al Gore's role in all of this!!!
1969 – Former Niners RB and Super Bowl hero Ricky Watters was born in Harrisburg, PA.
1970 - Three weeks after moving hurriedly from Seattle, where they were called the Pilots, the Milwaukee Brewers made their American League debut, losing to the California Angels 12-0, at Milwaukee County Stadium. The Brewers finished fourth in the AL West in 1970 with a record of 65-97. They won their first division pennant in 1982 but lost the World Series to the St. Louis Cardinals.
1970 – John Wayne, a veteran of over 200 films, won his first and only Oscar. The Duke received the Academy Award for Best Actor for "True Grit", which also starred Kim Darby and Glen Campbell. Estimates show movie-goers paid over $500 million to see John Wayne in his films which include: "The Big Trail", "Reap the Wild Wind", "The Long Voyage Home", "Red River", "The Quiet Man" and "The Sands of Iwo Jima". The only other film to earn him an Oscar nomination was "Midnight Cowboy", starring Dustin Hoffman and Jon Voight, becoming the first X- rated movie to win the Best Picture Oscar at the Academy Awards ceremony. B.J. Thomas' "Raindrops Keep Falling On My Head," featured in the Redford/Newman film "Butch Cassidy and the Sundance Kid", won Best Original Song.
http://www.infoplease.com/ipa/A0149147.html
1973 - Vicki Lawrence got her number one single as "The Night the Lights Went Out in Georgia" made it to the top of the pop charts.
1977 - The Toronto Blue Jays, an American League expansion team, played their first regular season game, beating the Chicago white Sox, 9-5, at Toronto's Exhibition stadium. The Jays finished last in the AL East in 1977 with a record of 54-108. They won their first division title in 1985.
1977 - AT&T celebrated the 75th Anniversary of the First Television Broadcast, a public broadcast to New York City from Washington, DC, displaying the image of Commerce Secretary Herbert Hoover. Could this have been the first C-SPAN?
http://www.newstream.com/cgi-bin/display_story.cgi?5472
1977 - Top Hits
"Rich Girl" - Daryl Hall & John Oates
"Dancing Queen" - Abba
"Don't Give Up on Us" - David Soul
"Lucille" - Kenny Rogers
1979 - Houston pitcher, Ken Forsch, tossed a no-hitter over the Atlanta Braves, 6-0. Forsch only walked two batters in the earliest no-hitter ever pitched in a baseball season. He and brother, Bob, a pitcher for the St. Louis Cardinals, were the only brothers to ever pitch no-hitters in the big leagues when Bob pitched a no-hitter on April 16, 1978.
1979 - "Music Box Dancer", an instrumental by Canadian pianist Frank Mills, became the number-one single in the US, the first instrumental in several years to reach the top of the charts. In Mills' home country, the record only made it to #47.
1979 - The two-day California Music Festival at the L.A. Memorial Coliseum opens. 110,000 people pour in and it makes $1.2 million. The promoters claim it's a financial loss though performers like Aerosmith, the Bootown Rats, Cheap Trick, Ted Nugent and Van Halen make appearances.
1980 - President Jimmy Carter broke off diplomatic relations with Iran and ordered out all Iranian embassy staff because of the detention of United States embassy hostages in Tehran. He also suspended all immigration of Iranian nationals during the crisis.
1981 - Bruce Springsteen and the E Street Band played their first concert outside North America, opening their new tour at the Congress Centre in Hamburg.
1982 - Seven people die in the firestorm that engulfs the Caldecott Tunnel when an AC Transit bus collides with a gasoline truck in the westbound lanes at about 12:15 a.m. Steve Rutledge heroically saves lives by running back to the tunnel entrance and stopping cars that otherwise would have driven in the inferno. Rutledge's mother, June, dies in the explosion.
1984 - Jack Morris of the Detroit Tigers tied the record for the earliest no-hitter in a season when he beat Chicago 4-0. A national television audience watched as Morris struck out eight batters, and walked six, for the first no-hitter thrown in Comiskey Park, Chicago, in 17 years.
1985 - Top Hits
"One More Night" - Phil Collins
"We are the World" - USA for Africa
"Crazy for You" - Madonna
"Country Girls" - John Schneider
1986 - Red Sox outfielder Dwight Evans becomes the first player to hit the first pitch on Opening Day for a home run. Jack Morris throws the gopher ball but gets the win as the Tigers edges Boston, 6-5.
1987 - International Falls, MN, with record warm afternoon high of 71 degrees, was warmer than Miami, FL, where the high was a record cool 66 degrees.
1988 - High winds in the Middle Atlantic Coast Region gusted to 172 mph atop Grandfather Mountain, NC. Twenty-nine cities in the southwest and north central U.S. reported record high temperatures for the date, including Yankton, SD with a reading of 91 degrees.
1989 - Twenty-seven cities in the southwestern U.S. reported record high temperatures for the date. Afternoon highs of 92 degrees in Downtown San Francisco and 104 degrees at Phoenix established records for April. Highs of 78 degrees at Ely, NV and 93 degrees at San Jose equaled April records.
1990 - Farm Aid IV is held at the Indiana Hoosier Dome. Performers include Neil Young, Kris Kristofferson, Willie Nelson, John Mellencamp, Guns N' Roses and Jackson Browne. Elton John dedicates "Candle in the Wind" to AIDS patient Ryan White during the show. White dies later that night.
1990 - Low pressure brought strong winds to the Alaska Peninsula and the Aleutian Islands. Winds gusted to 68 mph at Port Heiden two days in a row. Unseasonably warm weather prevailed across central Alaska. Yakutat reported a record high of 54 degrees. Unseasonably cold weather prevailed over central sections of the Lower Forty-eight states. A dozen cities from Kansas to Indiana and Alabama reported record low temperatures for the date. Evansville, IN equaled their record for April with a morning low of 23 degrees.
1990 – In Iran-Contra, National Security Advisor John Poindexter was found guilty of five charges for his part in the scandal (the conviction is later reversed on appeal).
1997 - Trumpeter Wynton Marsalis became the first jazz composer to win a Pulitzer Prize for music. He won for "Blood on the Fields," a three-hour work for big band and three singers.
2003 - Syracuse wins the NCCA Mens' basketball title at the Louisiana Superdome. Syracuse won their first national championship in three tries under Jim Boeheim, defeating Kansas 81-78 in what would be Roy Williams' final game as head coach of the team. He left to become the head coach at North Carolina, a position he still holds. Carmelo Anthony of Syracuse was named the tournament's MVP.
http://sportsillustrated.cnn.com/basketball/
college/2003/ncaa_tourney/news/2003/04/07/championship_gamer_ap/
2003 – US troops captured Baghdad and Saddam Hussein's regime fell two days later.
2008 - Kansas Jayhawks defeated the Memphis Tigers 75-68 in overtime at the Alamodome in San Antonio, Texas, to win their fifth national championship, and third NCAA championship. On August 20, 2009, the NCAA forced Memphis to vacate all of its wins from the 2007-08 season, as well as their trip to the Final Four and the NCAA Championship Game. The penalty, which was due to use of an ineligible player, widely believed to be Derrick Rose, was upheld by the NCAA Infractions Appeals Committee on March 22, 2010.
2008 - 66 year old Bob Dylan received an honorary Pulitzer Prize for his "profound impact on popular music and American culture, marked by lyrical compositions of extraordinary poetic power."
2008 - Olivia Newton-John began a walk across the entire length of China's Great Wall in order to raise funds for and awareness of the battle to cure breast cancer. The walk took three weeks and covered 141 miles.
2014 - The UConn Huskies beat the University of Kentucky Wildcats 60-54 for the NCAA Men's Basketball Division I championship title

NBA Champions:
1956 - Philadelphia Warriors

NCCA Champions:
2003 - Syracuse
2004 - UConn
2008 - Kansas
2014 - UConn
-------------------------------------------------------------

SuDoku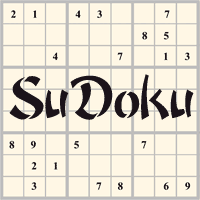 The object is to insert the numbers in the boxes to satisfy only one condition: each row, column and 3x3 box must contain the digits 1 through 9 exactly once. What could be simpler?
http://leasingnews.org/Soduku/soduko-main.htm
--------------------------------------------------------------

Daily Puzzle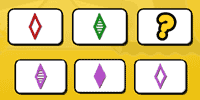 How to play:
http://www.setgame.com/set/puzzle_frame.htm
Refresh for current date:
http://www.setgame.com/set/puzzle_frame.htm
--------------------------------------------------------------


http://www.gasbuddy.com/
http://www.gasbuddy.com/GB_Map_Gas_Prices.aspx
http://www.gasbuddy.com/GB_Mobile_Instructions.aspx
--------------------------------------------------------------

Weather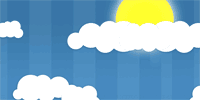 See USA map, click to specific area, no commercials
--------------------------------------------------------------

Traffic Live---
Real Time Traffic Information
You can save up to 20 different routes and check them out with one click,
or type in a new route to learn the traffic live
--------------------------------