Thursday, December 31, 2009


"The Queen of Disco" Donna Summer (born LaDonna Adrian Gaines, December 31, 1948, Boston, Massachusetts. "Last Dance," "Bad Boys,""Hot Stuff," "She Works Hard for her Money," "No More Tears (Enough Is Enough)", the Platinum-selling number-one duet with Barbra Streisand, the Grammy-nominated Top-5 U.S. Gold hit "On the Radio," and many more.
http://www.donna-tribute.com/
Headlines---

Classified Ads---Operations
2009….Pfffft
by Barry S. Marks, Alabama Poet
ELFA Monthly Report---Graphs Tell the Story
Classified Ads---Help Wanted
Enterprise Funding ceases funding brokers
Leasing Companies Out of Broker Business
Operation Lease Fleece—Vartanian Brothers
Sheldon Player E.A.R. —Comerica the latest
Letters?---We get email!
Cartoon---Dog on the internet
10 Best Movies of 2009 on DVD Now
by Fernando Croce
Thank You for your Salvation Army Donation
Salt Lake City, Utah---Adopt a Pet
CTI Structures Leasing Platform
News Briefs ---
New NEFA 2010 Board of Directors
FDIC auctions off some doozies
BDO Leasing to buy San Miguel shares
Brown's Chicken files for Chapter 11
NYC's Tavern on the Green last meal
Tiger Woods latest news
Rush Limbaugh admitted to Honolulu hospital
You May have Missed---
Sports Briefs
"Gimme that Wine"
Today's Top Event in History
This Day in American History
Football Poem
SuDoku
Daily Puzzle
GasBuddy
Weather, USA or specific area
Traffic Live----

2009 Leasing News Person of the Year
to be named
in the first 2010 edition
######## surrounding the article denotes it is a "press release"
--------------------------------------------------------------
--------------------------------------------------------------

[headlines]

--------------------------------------------------------------

--------------------------------------------------------------

[headlines]
--------------------------------------------------------------

--------------------------------------------------------------

[headlines]
--------------------------------------------------------------

[headlines]
--------------------------------------------------------------
[headlines]
--------------------------------------------------------------
[headlines]
--------------------------------------------------------------
[headlines]
--------------------------------------------------------------
[headlines]
--------------------------------------------------------------
[headlines]
--------------------------------------------------------------
[headlines]
--------------------------------------------------------------
### Press Release #############################

CTI Structuring A Leasing Platform For Its Customers
VIENNA, AUSTRIA
Cavitation Technologies, Inc. (CTI) (OTCBB: CVAT & Berlin: WTC) is pleased to announce it is in discussions with Trinity Vendor Finance, a division of the Bank of the West and BNP Paribas Group to provide CTI customers with Operating leases. We hope Trinity will recognize the potential for the product and work with us to provide leasing methods to potentially thousands of clients with the desire and demand for our technology.
According to Kirk Wiggins, CTI's Director of Sales and Business Development, "Trinity, Bank of the West and BNP Paribas Group have in-depth understanding of a broad range of industries and are able to create solutions to cater to the distinct needs of CTI's business. With extensive product knowledge and market expertise they serve as more than just equipment financing specialists – they will serve as an extension of our business"

Mr. Wiggins further indicated "We are very pleased to be working with Trinity, Bank of the West and BNP Paribas Group. These are some of the most respected companies in the world and they, like us are concerned for the environment and want to help industries lower costs and improve profitability. All of our applications are in industries where there are significant environmental problems and/or a need to reduce costs and improve profitability. We are working on projects and technologies for renewable fuels, petroleum, water desalination, wastewater treatment, food and beverage, chemical industries."
CTI's reactor has no moving parts; the fluids passing through the reactor under high pressure are changed structurally at the nano molecular level and can eliminate the use of chemicals in some cases. The industries that can greatly benefit from our applications are vegetable oil, wastewater, and chemical processes to name a few. The market for the product is worldwide in countless sectors and will save billions of dollars in process costs while improving profitability and helping save the environment.
Roman Gordon, CTI CEO, stated, "We are very pleased to be working with Trinity, Bank of the West and BNP Paribas Group and expect to have a long and fruitful relationship."
About Cavitation Technologies
Cavitation Technologies, Inc. (CTI); (OTC Bulletin Board: CVAT); is a "Green-Tech" company, established in 2006 to become a world leader in the development of new cutting edge technologies for the vegetable oil refining, renewable fuel, petroleum, water treatment, wastewater sanitation, food and beverage, and chemical industries. For additional information please visit: www.cavitationtechnologies.com
#### Press Release #############################
[headlines]
--------------------------------------------------------------


News Briefs----
---------------------------------------------------------------




You May have Missed---
---------------------------------------------------------------



Sports Briefs
[headlines]
----------------------------------------------------------------


"Gimme that Wine"
Wine Prices by vintage
http://www.winezap.com
US/International Wine Events
http://www.localwineevents.com/
http://www.wine-searcher.com/
Winery Atlas
http://www.carterhouse.com/atlas/
Leasing News Wine & Spirits Page
http://two.leasingnews.org/Recommendations/wnensprts.htm
The London International Vintners Exchange (Liv-ex) is an electronic exchange for fine wine.
http://www.liv-ex.com/
----------------------------------------------------------------

Today's Top Event in History
[headlines]
----------------------------------------------------------------

This Day in American History
1775 - George Washington ordered recruiting officers to accept free blacks into the army.
1781-The first modern bank in the US, the Bank of North America, was organized by Robert Morris and received its charter from the Confederation Congress. It began operations January 7,1982, at Philadelphia.
1783 - Import of African slaves was banned by all of the Northern American states.
1823- Birthday of William O. Cushing, American clergyman. He penned over 300 hymns, among them "When He Cometh," "Under His Wings" and "Hiding in Thee."
1834-Pioneer medical doctor Mary Jane Safford birthday. She assisted "Mother" Mary Ann Bickerdyke nursing Union soldiers in the Civil
War. She (as did the other women) actually went into battles waving a white Handkerchief on a stick to nurse the wounded while the fighting
was still going on. The experience of saving lives set her on the way to a
medical career. She attended the New York Medical College for Women in 1869 and then went to Germany for advance training. She became professor of women's diseases at the Boston University School of Medicine, a staff physician at a Boston hospital, and had an extensive private practice. She was the first woman to perform an ovariotomy, a very common operation in those days.
http://www.civilwarhome.com/saffordbio.htm
1837 -Birthday of John R. Sweney, American sacred chorister. He composed over 1,000 gospel tunes, including SUNSHINE ("There is Sunshine in My Soul Today") and SWENEY ("More About Jesus Would I Know").
1849-Population of San Francisco was estimated at 100,000 including 35,000 people who came by sea, 3000 sailors who deserted ships and 42,000 who came overland.
1862-The Battle of Stones River (Murfeesboro) begins in central Tennessee. The armies struggled in the bitter cold for three days before the Union army, commanded by General William Rosecrans, defeated the Confederates under Braxton Bragg.
http://www.civilwarhome.com/stonesriver.htm
http://www.civilwarhome.com/stones.htm
http://www.nps.gov/stri/
http://www.civilwaralbum.com/misc/stonesriver.htm
1878- Elizabeth Arden (Florence Nightingale Graham) birthday - Canadian-born U.S. cosmetic entrepreneur. Raised in poverty after her mother died when she was a child, EA held menial jobs until she emigrated to New York City where she learned basic beauty techniques at the opportune time: the new moving pictures which featured women wearing elaborate makeup that glamorized them would give impetuous to the female beauty business. In 1908 with the loan of about $1,000 from her brother she opened a luxurious women's salon on Fifth Avenue in New York City that was an immediate success. She quickly branched into creating cosmetics and by 1915 she was selling her products internationally and was a millionaire. In addition to her products, she operated more than 100 salons, health spas, etc., and became a noted racehorse owner who won the 1947 Kentucky Derby with Jet Pilot. She was a leader in improving the safety of cosmetics. At her death at 88, she still owned every bit of stock in her enterprises which had seen annual sales of $60 million. Her companies were sold to Eli Lilly Company for lack of leadership after her death.
http://www.amazon.com/exec/obidos/tg/detail/-/0382095871/
002-5050140-9686411?v=glance
1879- In the first public demonstration of his incandescent light bulb, American inventor Thomas Alva Edison lights up a street in Menlo Park, New Jersey. The Pennsylvania Railroad Company ran special trains to Menlo Park on the day of the demonstration in response to public enthusiasm over the event.
Although the first incandescent lamp had been produced 40 years earlier, no inventor had been able to come up with a practical design until Edison embraced the challenge in the late 1870s. After countless tests, he developed a high-resistance carbon-thread filament that burned steadily for hours and an electric generator sophisticated enough to power a large lighting system. in 1877 he stumbled on one of his great inventions--the phonograph--while working on a way to record telephone communication. Public demonstrations of the phonograph made the Yankee inventor world famous, and he was dubbed the "Wizard of Menlo Park." Although the discovery of a way to record and play back sound ensured him a place in the annals of history, the phonograph was only the first of several Edison creations that would transform late 19th-century life. Among other notable inventions, Edison and his assistants developed the first practical incandescent light bulb in 1879 and a forerunner of the movie camera and projector in the late 1880s. In 1887, he opened the world's first industrial research laboratory at West Orange, where he employed dozens of workers to investigate systematically a given subject. Perhaps his greatest contribution to the modern industrial world came from his work in electricity. He developed a complete electrical distribution system for light and power, set up the world's first power plant in New York City, and invented the alkaline battery, the first electric railroad, and a host of other inventions that laid the basis for the modern electrical world. One of the most prolific inventors in history, he continued to work into his 80s and acquired 1,093 patents in his lifetime. He died in 1931 at the age of 84.
1880- Chairman of the newly formed Joint Chiefs of Staff Committee throughout the US's involvement in WWII, General George Marshall was born at
Uniontown, PA. He accompanied Roosevelt or represented the US at most Allied war conferences. He served as secretary of state and was designer
1887 (Ida) Frances Steloff birthday - U.S. founder of the legendary Gotham
Book Mart. FS Helped launch the works of Henry Miller, James Joyce, Gertrude
Stein, Anais Nin, Ezra Pound and e.e.cummings. "Died April 18,1969
http://www.adeleart.com/NinPage/Frances.html
http://www.anaisnin.com/history/Steloff.html
http://www.amazon.com/exec/obidos/ASIN/1879923084/
inktomi-bkasin-20/ref%3Dnosim/002-5050140-9686411
1905-Birthday of composer Jule Styne, London, England
http://kennedy-center.org/programs/specialevents/honors/
history/honoree/styne.html
1908-Birthday of bass player John Kirby, Baltimore, MD
http://www.bbc.co.uk/radio3/jazz/jazzprofiles/kirby.shtml
http://www.jazzdigger.com/j/Jazz_Giants/John_Kirby_Giants_of_
Jazz__B00000DAJX.htm
http://www.pricegrabber.com/search_mucontrib.php/mu_artist=J
ohn+Kirby+%2526+His+Orchestra/ut=0cea001161ce67c0
8 trumpet player Jonah Jones born Louisville, Kentucky
http://www.cabcalloway.cc/jonah_jones.htm
http://www.spaceagepop.com/jonesjon.htm
http://trumpetjazz.netfirms.com/Artists/Jonah_Jones.html
1917 - The temperature at Lewisburg, WV, plunged to 37 degrees below zero to set a state record.
1922- Vigilantes begin a weeklong attack on the black residents of Rosewood, Florida, burning down the town and effectively wiping it off the maps. The racially motivated destruction of Rosewood was so thorough and complete that knowledge of the episode nearly disappeared along with the town. However, families of the survivors managed to keep the memory alive and eventually won some small compensation from the state of Florida in 1994. In 1922, there were 30 households and about 200 residents in Rosewood-virtually all of whom were black. The fact that the town was slightly more prosperous then some of the neighboring white communities may have contributed to the tension and jealousy between white and black area residents. The Rosewood incident started as a hunt for escaped convict Jesse Hunter, who was believed to be responsible for the rape of an area white woman. Although there was no evidence that Hunter had any connection to the town of Rosewood, an angry mob of white men began a house-by-house search in that community. Residents first tried to defend themselves, but the threatening mob, with as many as 600 armed participants, far outnumbered them. The hunt for the rapist quickly escalated into violent attacks on the people of Rosewood, in which men were killed and women were raped. Although there is not an exact tally of the deaths resulting from the Rosewood riots, reports range from 6 to 120. Many community residents survived by hiding in the surrounding swamps until the attacks ended. The incident was reported and condemned by progressive newspapers at the time, but it was largely forgotten, because the destroyed town of Rosewood was never rebuilt and in essence disappeared from the maps. Yet the persistence of the survivors-some of whom were small children at the time of the attack-finally brought the matter to the attention of the Florida legislature in 1994. The state agreed to compensate 172 survivors and their families a total of $1.85 million because law enforcement officials had done nothing to stop the riots. .
1929- Guy Lombardo and his Royal Canadians made their first annual New Year's Eve broadcast over the C-B-S network from the Roosevelt Grill in New York City. The New Year's Eve radio, and later television, programs by Lombardo became a holiday tradition. The band's rendition of "Auld Lang Syne" became familiar to millions.
1929 - Greenland Ranch, in Death Valley, California, went the entire year without measurable precipitation.
1930-Birthday of singer/guitarist Odetta, Birmingham,AL
http://www.geocities.com/Hollywood/Park/8672/odetta1.html
http://www.alamhof.org/odetta.htm
http://www.vanguardrecords.com/odetta/
1931-Birthday of sax player Gil Melle, Riverside, CA.
http://www.artistdirect.com/music/artist/bio/0,,467115,00.html?
artist=Gil+Melle
http://www.gilmelle.com/default.htm
1933 - A 24 hour rainfall of 7.36 inches set the stage for the worst flood in Los Angeles history. Flooding claimed 44 lives.
1938- Drummer Buddy Rich joins the Artie Shaw Band.
1943- Dinah Washington, 19, first records with the Lionel Hampton Band, Keynote label.
1943- John Denver, born Henry John Deutschendorf at Roswell, NM, this singer-songwriter ("Rocky Mountain High," "Sunshine on My Shoulder") died in a plane crash off the coast of Big Sur, California, Oct 12, 1997.
1944---Top Hits
Don't Fence Me In - Bing Crosby & The Andrews Sisters
There Goes that Song Again - Russ Morgan
I'm Making Believe - Ella Fitzgerald & The Ink Spots
I'm Waistin' My Tears on You - Tex Ritter
1946-The state of hostilities was officially ended by President Truman, who reminded the nation that a state of war still existed and that the state of emergency proclaimed by President Franklin D. Roosevelt was not yet rescinded. May 8, 1945 was V-E Day, victory in Europe, and August 15,1945 was V-J Day, Victory over Japan. However, the allies did not officially end the war until September, 1990, when all disputes over land, rights, and other agreements were finalized.
1947-Canadian rock star Burton Cummings, was born in Winnipeg. Cummings was the lead singer of the Guess Who during the 1960s and early '70s, when they had such million-selling hits as "These Eyes," "Laughing" and "Undun." He had joined the group in 1965, shortly after they had had their first hit, "Shakin' All Over." When the Guess Who disbanded in 1975, Cummings began a successful solo career. His singles "Stand Tall" and "I'm Scared" were hits in both Canada and the U-S, and in both 1977 and '79 he received the Juno Award for top male vocalist.
1947 - A late afternoon tornado touched down 10 miles north of Shreveport LA, and dissipated south of El Dorado AR. The tornado, as much as 400 yards in width, killed 18 persons. It damaged or destroyed two thirds of the structures at Cotton Valley LA
1948- Russell Long of Louisiana was elected Senator on November 2, 1948, and sworn in on this date in 1948 to fill a seat that had been occupied by his father and his mother, for the term expiring January 2, 1951. He was to become a powerhouse of the senate. His father, Huey Pierce Long, the boss of the Democratic party machine in Louisiana, was elected on November 4, 1930, and took the oath of office of January 25, 1932. He was assassinated in 1935 in a hail of gunfire, some believe killed by the ricochet of one of his own body guards. Rose McConnel Long, wife of Huey Long and mother of Russell Long, was appointed on January 31, 1936, to fill the seat left vacant by assassination. She served until January 2, 1937.
1948-Birthday of Donna Summer ( LaDonna Andrea Gains), singer ("Bad Girls"), born Boston, MA. In her day, she was the hottest popular female vocalist setting the disco beat. 1952---Top Hits
Why Don't You Believe Me - Joni James
Because You're Mine - Mario Lanza
Don't Let the Stars Get in Your Eyes - Perry Como
Don't Let the Stars Get in Your Eyes - Skeets McDonal
1955 - General Motors became the first U.S. corporation to earn more than one billion dollars in a single year. The company's annual report to stockholders listed a net income of $1,189,477,082 in revenues.
1960---Top Hits
Are You Lonesome To-night? - Elvis Presley
Wonderland by Night - Bert Kaempfert
Exodus - Ferrante & Teicher
Wings of a Dove - Ferlin Husky
1960 - After playing California nightclubs as The Pendletones, Kenny and the Cadets, and Carl and the Passions, among other names, a new group emerged: The Beach Boys played their first concert under that name at the Richie Valens Memorial Centre in Long Beach, California. . The group's first national hit, "Surfin' Safari", was soon to be. They recorded for local (Los Angeles) Colpix Records and at the height of their popularity, Capitol Records. The Beach Boys also recorded awhile under the Reprise Records banner. My friend Bruce Johnson, who played for my "big band," also played piano for this group. I played substitute a few times for high school graduations in the desert community, where I drove once or twice, too. The Beach Boys were inducted into The Rock and Roll Hall of Fame in 1988.
1961- the first football game to gross $1 million was played on December 31,
1961- The Green Bay Packers defeated the New York Giants 37-0 for the National Football League Championship at City Stadium, Green Bay, Wi. There were 39l,029 spectators, and the paid attendance amounted to $1,013.792. Each of the Packers received $5,195 and each of the Giants, $3,340. The Packers scored two touchdowns, three field goals, and four conversions.
1961-the Beach Boys played their first concert under that name at the Richie Valens Memorial Centre in Long Beach, California. The group was previously known under several names -- the Pendletones, Kenny and the Cadets or Carl and the Passions. They really were surfers, too, as I played "pick up" string bass.
1962 - Governor Edmund G. Brown, of California, announced that his state was now the most populous of the 50 United States. New York's governor, Nelson Rockefeller, disagreed and refused to concede.
1962 - Perhaps the worst blizzard in the history of the state of Maine finally came to an end. The storm produced 40 inches in 24 hours at Orono, and a total of 46 inches at Ripogenus Dam. Gale force winds produced snow drifts twenty feet high around Bangor. A disastrous ice storm was over Georgia and South Carolina. It ravaged the two states for days causing more than seven million dollars damage.
1964-COOK, DONALD GILBERT Medal of Honor
Colonel, United States Marine Corps, Prisoner of War by the Viet Cong in the Republic of Vietnam. Place and date: Vietnam, 31 December 1964 to 8 December, 1967. Entered Service at: Brooklyn, New York. Date and place of birth: 9 August 1934, Brooklyn New York. Citation: For conspicuous gallantry and intrepidity at the risk of his life above and beyond the call of duty while interned as a Prisoner of War by the Viet Cong in the Republic of Vietnam during the period 31 December 1964 to 8 December 1967. Despite the fact that by so doing he would bring about harsher treatment for himself, Colonel (then Captain) Cook established himself as the senior prisoner, even though in actuality he was not. Repeatedly assuming more than his share of their health, Colonel Cook willingly and unselfishly put the interests of his comrades before that of his own well-being and, eventually, his life. Giving needier men his medicine and drug allowance while constantly nursing them, he risked infection from contagious diseases while in a rapidly deteriorating state of health. This unselfish and exemplary conduct, coupled with his refusal to stray even the slightest from the Code of Conduct, earned him the deepest respect from not only his fellow prisoners, but his captors as well. Rather than negotiate for his own release or better treatment, he steadfastly frustrated attempts by the Viet Cong to break his indomitable spirit. and passed this same resolve on to the men whose well-being he so closely associated himself. Knowing his refusals would prevent his release prior to the end of the war, and also knowing his chances for prolonged survival would be small in the event of continued refusal, he chose nevertheless to adhere to a Code of Conduct far above that which could be expected. His personal valor and exceptional spirit of loyalty in the face of almost certain death reflected the highest credit upon Colonel Cook, the Marine Corps, and the United States Naval Service.
1967- Playing in a wind chill of 40 degrees below zero, the Green Bay Packers won the National Football League championship game by defeating Tom Landry's Dallas Cowboys, 21-17. The game, played at Lambeau Field in Green Bay, Wisconsin was called the Ice Bowl. During the game, the whistles of the referees actually froze to their lips. It turned out to be the coldest championship game ever. Packers quarterback Bart Starr scored the winning touchdown on a quarterback sneak with 13 seconds left to play.
1967-Abbie Hoffman, Jerry Rubin, Paul Krassner, Dick Gregory, and friends pronounce themselves "Yippies."
1968--The bloodiest year of the war comes to an end. At year's end, 536,040 American servicemen were stationed in Vietnam, an increase of over 50,000 from 1967. Estimates from Headquarters U.S. Military Assistance Command Vietnam indicated that 181,150 Viet Cong and North Vietnamese were killed during the year. However, Allied losses were also up: 27,915 South Vietnamese, 14,584 Americans (a 56 percent increase over 1967), and 979 South Koreans, Australians, New Zealanders, and Thais were reported killed during 1968. Since January 1961, more than 31,000 U.S. servicemen had been killed in Vietnam and over 200,000 U.S. personnel had been wounded.
1968-Grateful Dead, Quicksilver Messenger Service, It's a Beautiful Day, Santana, Vanilla Fudge, Richie Havens, The Youngbloods, Cold Blood play at Winterland, San Francisco.
1968---Top Hits
I Heard It Through the Grapevine - Marvin Gaye
For Once in My Life - Stevie Wonder
Stormy - Classics IV featuring Dennis Yost
Wichita Lineman - Glen Campbell
1969- Jimi Hendrix's new band debuts
Jimi Hendrix's new group, the Band of Gypsies, debuts with its first album,Band of Gypsies. Hendrix's former band, the Jimi Hendrix Experience, had dissolved after several productive years together.Hendrix was born in Seattle in 1942. He grew up playing guitar, imitating blues greats like Muddy Waters as well as early rockers. He joined the army in 1959 and became a paratrooper but was honorably discharged in 1961 after an injury, which exempted him from duty in Vietnam. In the early 1960s, Hendrix worked as a pickup guitarist, backing up musicians including Little Richard, B.B. King, Ike and Tina Turner, and Sam Cooke. He moved to New York in 1964 and played in coffeehouses, where bassist Bryan Chandler of the British group the Animals heard him. Chandler arranged to manage Hendrix and in 1966 brought him to London, where they created the Jimi Hendrix Experience with bassist Noel Redding and drummer Mitch Mitchell. The band's first single, "Hey Joe," hit No. 6 on the British pop charts, and the band became an instant sensation. In 1967, the Jimi Hendrix Experience made its first U.S. appearance, at the Monterey Pop Festival. Hendrix made a splash by burning his guitar and was quickly established as a rock superstar. In the next two years, before the band broke up in 1969, it had released such classic songs as "Purple Haze," "Foxy Lady," and "The Wind Cries Mary." The band's albums included Are You Experienced? (1967), Bold as Love (1969), andElectric Ladyland (1969).
After the band dissolved over creative tensions, Hendrix made his famous appearance at Woodstock, playing a masterful, intricate version of "The Star Spangled Banner." Later that year, he put together a new group called the Band of Gypsies, which debuted on New Year's Eve in 1969. The band put out only one album, Band of Gypsies (1969). (A second album, Band of Gypsies II, was released in 1986.) Hendrix then recorded another album, without the band, called The Cry of Love, released in 1971. Hendrix played his last concert in August 1970, at the Isle of Wight Festival in Britain. He died in London in September 1970, having choked on his own vomit following a drug overdose. He was 28 years old when he died.
1973- Kiss, whose flash-and-thrash stage shows would influence two decades of heavy metal bands, made their debut at the Academy of Music in New York. They shared the bill with Blue Oyster Cult, Iggy Pop and Teenage Lust. Kiss members Paul Stanley, Ace Frehley, Gene Simmons and Peter Criss were as famous for their painted faces and spandex costumes as they were for their music, at least in the beginning.
1974- Mick Fleetwood telephoned Stevie Nicks and Lindsay Buckingham and invited them to join Fleetwood Mac. Fleetwood became interested in the duo after producer Keith Olsen played him an album that Nicks and Buckingham had recorded at Olsen's studio. Nicks and Buckingham completed the lineup that would record the four-million-selling "Fleetwood Mac" album in 1975 and the 15-million-selling "Rumours" two years later.
1976-the Cars played their first show, in New Hampshire. The new wave group would not release its first album until 1978. It would sell a million copies.
1976---Top Hits
Tonight's the Night (Gonna Be Alright) - Rod Stewart
You Don't Have to Be a Star (To Be in My Show) - Marilyn McCoo and Billy Davis, Jr.
You Make Me Feel Like Dancing - Leo Sayer
Sweet Dreams - Emmylou Harris
1978-Bill Graham's Winterland closes with the Grateful Dead
http://www.dead.net/merchandising/music/DEAM-DECD249/
http://www.dead.net/merchandising/music/DEAM-DECD249/index_cd.html
1979- The gradual U.S. withdrawal from the conflict in Southeast Asia is reflected in reduced annual casualty figures. The number of Americans killed in action dropped to 1,386 from the previous year total of 4,204. South Vietnam losses for the year totaled 21,500 men, while the combined Viet Cong and North Vietnamese total was estimated at 97,000 killed in action.After 10 years of U.S. involvement in the Vietnam War, a total of 45,627 American soldiers had been killed. The U.S. troop levels, which started the year at 280,000, were down to 159,000. This troop reduction was a direct result of the shifting American goal for the Vietnam War-no longer attempting a military victory, the U.S. was trying to gracefully extricate itself from the situation by transferring responsibility for the war to the South Vietnamese.
1982- Little Steven Van Zandt of Bruce Springsteen's E Street Band married Maureen Santora in Asbury Park, New Jersey. Springsteen was best man, and Little Richard performed the ceremony. Richard and Percy Sledge performed Sledge's hit "When a Man Loves a Woman" at the reception.
1984---Top Hits
Like a Virgin - Madonna
The Wild Boys - Duran Duran
Sea of Love - The Honeydrippers
Why Not Me - The Judds
1985-Rock and Roll legend Rick Nelson was killed while en route to a New Year's Eve show in Dallas, Texas. His private DC-3 (which was previously owned by Jerry Lee Lewis) crashed in a field near DeKalb, Texas. Early press reports erroneously suggested that drug use, namely freebasing, might have played a role in the crash that killed Rick, his band, and his fiancée Helen Blair (the pilot and co-pilot survived). In fact, the National Transportation Safety Board's 1987 report determined that the fire began in a malfunctioning gas heater.
1985 - Over 54,500 people played kazoos in downtown Rochester, New York. It got the crowd listed in the Guiness Book of World Records for 'Most Kazoo-ers'.
1986 - The State of Florida passed Illinois to become the fifth most populous state in the country. In the lead: California, New York, Texas, and Pennsylvania.
1986- Model Donna Rice met Senator Gary Hart for the first time at a party given by singer Don Henley, formerly of the Eagles. Henley says he didn't actually introduce the two because he was busy cooking. The scandal of the married Hart's relationship with Rice would cause the senator to withdraw from the race to be the Democratic presidential candidate in 1988.
1987 - Torrential rains caused extensive flash flooding over eastern sections of the island of Ohau in Hawaii, resulting in many rock and mud slides. Rainfall totals ranged up to 22.89 inches in a 24 hour period, and property damage was estimated at 35 million dollars. Strong winds continued to usher arctic cold into the north central U.S. The temperature at Alexandria MN remained below zero through the day, and Jamestown ND reported a wind chill reading of 58 degrees below zero. Gales lashed the Great Lakes, with wind gusts to 54 mph reported at Lansing MI.
1989 - The year and decade ended on a soggy note in the eastern U.S. Thunderstorm rains pushed precipitation totals for the year to 88.32 inches at Baton Rouge, and to 75.37 inches at Huntsville AL, establishing all-time records for those two locations. Dry weather continued in California. Sacramento and San Francisco finished the month without any rain or snow, and Santa Maria reported their driest year of record with just 3.30 inches of precipitation.
1990-The Sci-Fi Channel on cable TV begins transmitting
1993- Barbra Streisand performed her first paid concert in 22 years -- the first of two shows at the M-G-M Grand Garden in Las Vegas. The concert was delayed for more than an hour because the audience had to pass through metal detectors. There were reports Streisand earned more than 20-million dollars for the two shows. Tickets -- priced from 50- to one-thousand-dollars each -- sold out within hours. Streisand had said she quit peforming because she became shy and scared she would forget the words to her songs. Fourteen TelePrompters helped her overcome that fear during the Vegas shows.
1997 - In an attempt to nudge its Microsoft Network into a more competitive position (vs. America Online), Microsoft announced the purchase of Hotmail, the free Web-based e-mail service.
1997 - Buffalo Bills head coach Marv Levy retired after 11 years and four consecutive Super Bowl appearances. His 123 victories with the Bills are a team record. He led the Bills to eight postseason appearances and five conference championship games, winning four.
1999 - Panama assumes control of canal: With the expiration of the Panama Canal Treat of 1979 at noon, the Republic of Panama assumed full responsibility of the canal and the US Panama Canal Commission ceased to exist.
1999 - The world waited with great fear to see if Y2 would cause havoc and destruction. A lot of computer makers, software developers, and consultants made a lot of money as the world moved from DOS to Windows forever.
--------------------------------------------------------------

Football Poem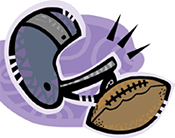 You Must Not Quit
When things go wrong, as they sometimes will,
When the road you're trudging seems all uphill,
When the funds are low and the debts are high,
And you want to smile, but you have to sigh,
When care is pressing you down a bit-
Rest if you must, but don't you quit.
Life is queer with its twists and turns,
As every one of us sometimes learns,
And many a fellow turns about
When he might have won had he stuck it out.
Don't give up though the pace seems slow -
You may succeed with another blow.
Often the goal is nearer than
It seems to a faint and faltering man;
Often the struggler has given up
When he might have captured the victor's cup;
And he learned too late when the night came down,
How close he was to the golden crown.
Success is failure turned inside out -
The silver tint in the clouds of doubt,
And you never can tell how close you are,
It might be near when it seems afar;
So stick to the fight when you're hardest hit -
It's when things seem worst that you must not quit.
---annoymous
--------------------------------------------------------------

SuDoku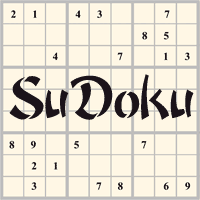 The object is to insert the numbers in the boxes to satisfy only one condition: each row, column and 3x3 box must contain the digits 1 through 9 exactly once. What could be simpler?
http://leasingnews.org/Soduku/soduko-main.htm
--------------------------------------------------------------

Daily Puzzle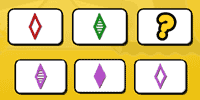 How to play:
http://www.setgame.com/set/puzzle_frame.htm
Refresh for current date:
http://www.setgame.com/set/puzzle_frame.htm
--------------------------------------------------------------


http://www.gasbuddy.com/
http://www.gasbuddy.com/GB_Map_Gas_Prices.aspx
http://www.gasbuddy.com/GB_Mobile_Instructions.aspx
--------------------------------------------------------------

Weather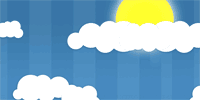 See USA map, click to specific area, no commercials
--------------------------------------------------------------

Traffic Live---
Real Time Traffic Information
You can save up to 20 different routes and check them out with one click,
or type in a new route to learn the traffic live
--------------------------------