Snow--Rain Hits NorthWest Leasing Companies

Seattle, WA - Wednesday, January 18, 2012
"Financial Pacific shut down at noon as Federal Express suspended delivery. Worst snowfall is over, but black ice is worse. We will see today, Thursday...but please, send apps anyway!!!"
Sent from my Verizon Wireless BlackBerry

Paul J. Menzel, CLP
President & CEO
FINANCIAL PACIFIC LEASING, LLC
[headlines]
--------------------------------------------------------------


Classified Ads---Controller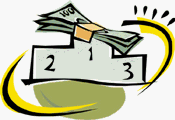 (These ads are "free" to those seeking employment or looking
to improve their position)

Chicago, IL
experienced in lease accounting, operations, management, and Sarbanes-Oxley. Seeking position with equipment lessor. Would consider contract assignments or relocating.
Email: leasecontroller@comcast.net

Southeastern, MI
Controller & Management experience w/ equip lessors &broker. MBA, CPA w/ extensive accounting, management, securitization experience with public and private companies. Willing to relocate.
Email: Leasebusiness@aol.com
Southern CA
20 years exp. as hands-on leasing CFO, managing accounting, treasury, FP&A, including securitizations, Great Plains/FRx, budgets, risk management. MBA. Also available as interim Controller/CFO, consultant.
Email: leasecfo@gmail.com
Free Posting for those seeking employment in Leasing:
http://www.leasingnews.org/Classified/Jwanted/Jwanted-post.htm

All "free" categories "job wanted" ads:
http://www.leasingnews.org/Classified/Jwanted/Jwanted.htm
((Please Click on Bulletin Board to learn more information))
(Leasing News provides this ad "gratis" as a means
to help support the growth of Lease Police)


[headlines]
--------------------------------------------------------------

U.S. Bancorp Loan Products Up, but Not Lease Financing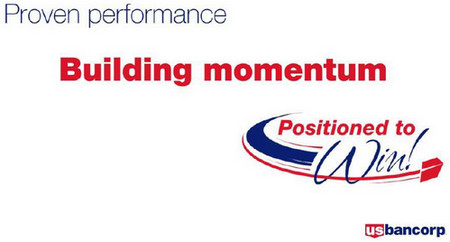 U.S. Bancorp reported net income of $1,350 million for the fourth quarter of 2011 and while new lending activity saw a $17.6% increase on a quarter basis, $70.0 billion, Leasing Financing saw a 3% decline compared to the previous 4th quarter and 4.5% decline for the full year:
Lease Financing

| | |
| --- | --- |
| 2011 Fourth Quarter | $5,834 |
| 2011 Third Quarter | $5,860 |
| 2012 Fourth Quarter | $6,012 |
| | |
| Full Year 2011 | $5,910 |
| Full Year 2010 | $6,188 |
Leasing Financing
| | | |
| --- | --- | --- |
| | Allowance for Credit Losses | Net Charge-Off Ratios |
| 2011 Fourth Quarter | 21 | 1.43 |
| 2011 Third Quarter | 9 | .61 |
| 2011 Second Quarter | 13 | .88 |
| 2011 First Quarter | 14 | .94 |
| 2010 Fourth Quarter | 17 | 1.12 |
In the total allowance for credit losses the fourth quarter 2011 was $5,014 million compared to the previous fourth quarter of 2010 at $5,531 million.
Tier 1 capital ratio 10.8%. The Tier 1 common equity ratio was 8.6% at December 31, 2011, compared with 8.5% at September 30, 2011, and 7.8% at December 31, 2010.
In a conference report U.S. Bancorp Chairman, President, and Chief executive Officer Richard K. Davis said the bank will continue to build loans in 2012, but at a slower pace than in the fourth quarter. "I think the fact that there is loan growth at all says that the economy is doing pretty well," he said in the conference call with analysts.
The bank's increase in loans was "broad-based geographically and by size of business," Chief Financial Officer Andrew Cecere told Reuters. But anything related to housing is "certainly not growing," he said.
Stock analysts refer to the bank as a "regional bank" although the bank has 3,012 branches and 5,323 bilingual ATM (http://www.usbank.com/locations/) and at least would be a "Super Regional Bank." The definition mayh ang up on not being in the top 5 or a world wide presence.
USB stock closed at $29.08 although Seeking Alpha has opinions it should be selling for $40.00 a share.
http://seekingalpha.com/article/318802-u-s-bancorp-is-worth-40

Fourth Quarter 8-K:
http://leasingnews.org/PDF/US_Bank_SEC_filing_Q4.pdf

Please send Leasing News to a colleague and ask them to subscribe.
We are free! No log-in requirements…
[headlines]
--------------------------------------------------------------
More Branches Closed but also More Opened in 4th Quarter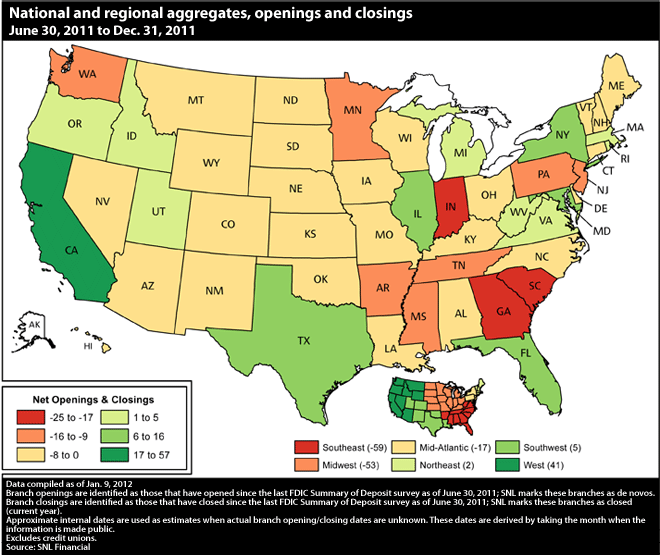 There has been a sudden sale of branches and look for a number of them to also be closed or merged with existing branches as banks shift to better economic areas.
Overall, banks slowed the pace of branch closures in the fourth quarter, even though they still closed more branches than opened. There were 345 closings nationwide in the fourth quarter of 2011, which is 8% less than the 375 closings in the third quarter of 2011. At the same time, 329 branches opened in the fourth quarter, 6.13% more than the 310 openings in the third quarter.
Going against the trend of consolidation and cost cutting is JPMorgan Chase & Co., according to SNL Financial, who reports JP Morgan Chase has continued its branch-opening binge, opening 62 locations in the third quarter of 2011 and 116 in the fourth quarter. Eighty of those locations were in California and another 27 were in Florida. The bank now plans to open about 175 branches in 2012, down from previously quoted 250 to 300, to fulfill Community Reinvestment Act requirements. The majority of them will open in Florida and California."

The failure of Evansville, Ind.-based Integra Bank NA and purchase by an in-market competitor Old National Bancorp gave Indiana the distinction of having the most branch closings in the fourth quarter of 2011, according to SNL Data.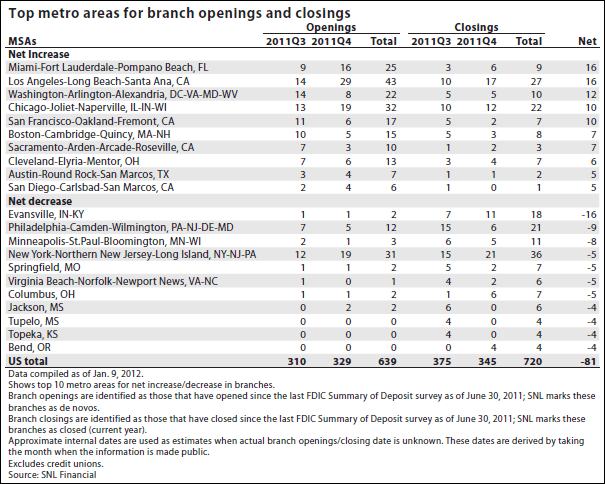 SNL Financial

"The average branch when it is fully mature makes $1 million, and it's also critical for credit cards, small business, mortgage and middle market and private banking," Chairman, President and CEO Jamie Dimon said in a December investor presentation, according to SNL Financial. "You can't build those businesses without branches. So, when we look at the value of the branch system, it's still very high."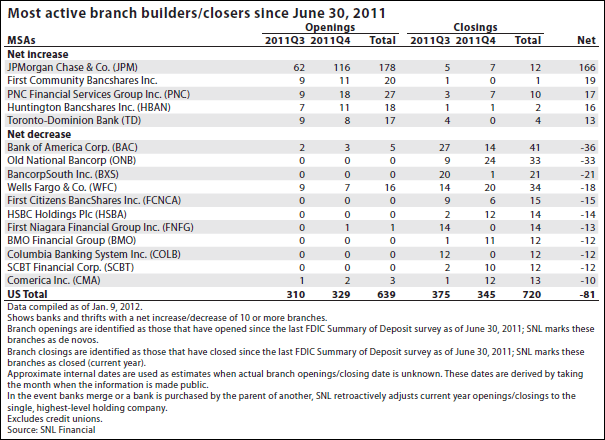 SNL Financial

Comparatively, competitor Bank of America Corp. had a net negative of 36 branches in the second half of 2011, opening five branches and closing 41. Two-thirds of the closures happened in the third quarter.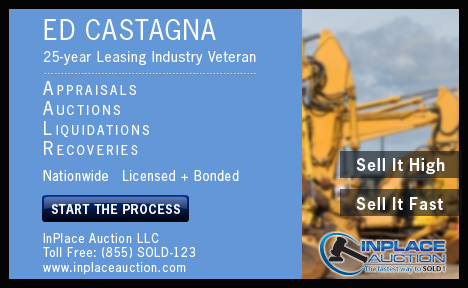 [headlines]
--------------------------------------------------------------
Leasing Industry Help Wanted



National Business Development Manager
with minimum seven years experience and
current book of business. Strategically located throughout
US in various targeted industries.
Click Here for more info.
Western Equipment Finance, a subsidiary of Western State Bank
established in 1901, solicits originations throughout the US and
provides funding solutions for a wide range of industries

Senior Accountant NYC
5 Year accounting, prefer bank or finance experience.
CPA preferred. Full description, please click here.
Please send resume to: financecompanyhr@gmail.com
www.easternfunding.com
A Commercial Finance Subsidiary of a publicly
held bank, growing rapidly, is successful and has
a dynamic, exciting culture.

For information on placing a help wanted ad, please click here:
http://www.leasingnews.org/Classified/Hwanted/Hwanted-post.htm

Please see our Job Wanted section for possible new employees.
The object is to insert the numbers in the boxes to satisfy only one condition: each row, column and 3x3 box must contain the digits 1 through 9 exactly once. What could be simpler?