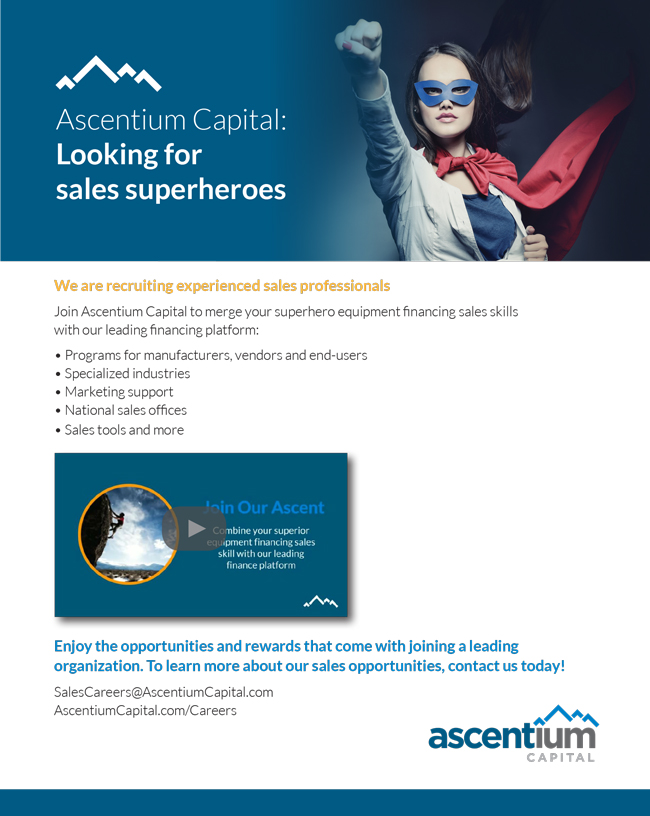 Wednesday, November 2, 2016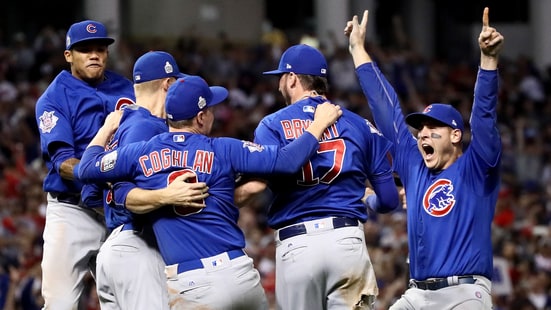 108 is enough: Cubs beat Indians to end
baseball's longest World Series drought


Today's Equipment Leasing Headlines

Pictures from the Past - 1991
Longest CLFP Member Awards Certificate
New Hires/Promotions in the Leasing Business
and Related Industries
Ascentium Capital
"We are recruiting experienced sales professionals!"
Using Your Competitors To Boost Your Marketing
FinTech #102 by Brittney Holcomb
Story Credit Lessors - Lenders List - Updated
"C" & "D" Lessees, Business Loans, Working Capital
Two Leasing/Finance Conferences This Month
List of Attendees at NAELB/NEFA-Plus Exhibitors NAELB
Finance and Leasing Industry Recruiters
Updated
Election Time: Mr. Smith Goes to Washington/The Candidate
The Manchurian Candidate/American President/Ides of March
DVD/Digital Reviews by Leasing News' Fernando Croce
Labrador Retriever Mix
Tucson, Arizona Adopt-a-Dog
Leasing News Classified
IRS Verification
News Briefs---
Wells Fargo's Legal Mess Just Got Worse
---litigation losses could be $1.7 billion "in excess of"
Banks No Longer Make the Bulk of U.S. Mortgages
"nonbank lenders more willing to make riskier loans banks now shun"
Mortgage rates rise to highest level since Brexit vote in June
30 year fixed 3.69%/ 15 year fixed 2.96 5 year ARM 3.14%
OnDeck 3rd Q Revenue $77.4 Million, Revenue Up 14.9%
But Sale of Stock Down 9.51% to $4.09/Earnings Growth -576.56%
OnDeck Reports Third Quarter 2016 Financial Results
Company Press Release
Square Posts Third Consecutive Earnings
Revenue Estimates $439 MM; Processed $13.2BB Merchant Payments
Media Disruption Accelerates As Paper Ads Plunge
More Journalists to be Laid Off
New York Area Has the Nation's 3 Worst Airports, Study Says
La Guardia, John F. Kennedy International, Newark Liberty Int.
Broker/Funder/Industry Lists | Features (writer's columns)
Top Ten Stories Chosen by Readers | Top Stories last six months
www.leasingcomplaints.com (Be Careful of Doing Business)
www.evergreenleasingnews.org
Leasing News Icon for Android Mobile Device
You May have Missed---
Baseball Poem
Sports Briefs---
California Nuts Brief---
"Gimme that Wine"
This Day in American History
SuDoku
Daily Puzzle
GasBuddy
Weather, USA or specific area
Traffic Live----
######## surrounding the article denotes it is a "press release" and was not written by Leasing News nor information verified, but from the source noted. When an article is signed by the writer, it is considered a "by line." It reflects the opinion and research of the writer.

Please send a colleague and ask them to subscribe. We are free.
Email kitmenkin@leasingnews.org and in subject line: subscribe

[headlines]
--------------------------------------------------------------
Pictures from the Past - 1991
Longest CLFP Member Awards Certificate
Receiving his Certified Leasing Professional Plaque from Certification Committee Chairman Russ Runnalls, CLP, Charter Equipment Leasing (left)
is Charles Meaker, CLP, President, Lease Financing, Inc., Tucson, Arizona.
TODAY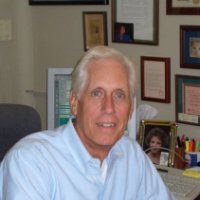 W. Russell Runnalls, CLFP
Vice President, Middle Market Financing
TEQlease Capital
https://www.linkedin.com/in/w-russell-runnalls-clp-b48947
Note: Runnalls became a CLP in 1985 and
is the longest certified foundation member.*
Charlie Meaker
Independent Real Estate Professional
Tucson, Arizona
https://www.linkedin.com/in/charlie-meaker-7a33492a


* Ten Qualify to Take Exam
http://leasingnews.org/PDF/CandidatesQualifyExam2016.pdf

(Leasing News provides this ad "gratis" as a means
to help support the growth of Lease Police)

[headlines]
--------------------------------------------------------------
New Hires/Promotions in the Leasing Business
and Related Industries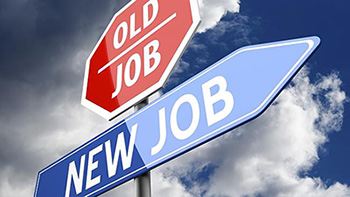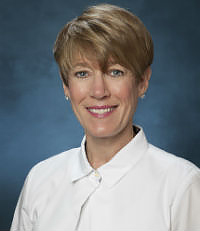 Diane M. Aigotti was appointed to the GATX Corporation Board of Directors. She is a Member, Board of Directors, The PrivateBank (July, 2015 - Present) and Managing Director and CFO, Ryan Specialty Group (January, 2010 – Present). Previously, she was Member Board of Directors, Federal Home Loan Bank of Chicago (2008 – 2015); Senior Vice President, Chief Risk Officer and Treasurer, Aon Corporation (July, 2000 – April, 2008). Education: University of Notre Dame, Master of Business Administration (MBA), Finance (1988 – 1990). St. Marys College, Bachelor of Arts (B.A.), Economics and Government (1982 – 1986).
https://www.linkedin.com/in/diane-aigotti-609a2015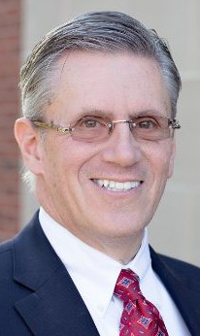 Mark Amoroso was hired as FVP-Regional Sales Director at East West Equipment Finance, a division of East West Bank, Pasadena, California. He is based out of Atlanta, Georgia. Previously, he was Vice President, Fifth Third Bank (October, 2002 – October, 2016); Vice President, Heller Financial, Inc. (October, 1994 – January, 2002). Education: University of Cincinnati, BBA, Finance (1977 – 1982).
https://www.linkedin.com/in/mark-amoroso-1295721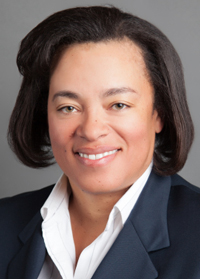 Monica Cole was promoted to head Wells Fargo Middle Market Banking for the North Region. She joined the firm in 2008 and worked her way up to Regional Credit Manager; promoted, 2010, South Region Manager; promoted, July, 2014, Executive Vice President. Prior she was at Wachovia Bank, starting in 1997, working her way up to Relationship Manager; promoted, 2005, Portfolio Manager; promoted, 2007, Senior Portfolio Manager. Previously she was Relationship Manager, Wachovia Bank (1997 – 2005); Relationship Manager, Norwest Bank (June, 1994 – September, 1997); Facility Engineer, Corning Incorporated (1992 – 1992); Engineer, Dow Corning (1990 – 1991). Education: Clark Atlanta University, MBA, Finance
(1992 – 1994). Christian Brothers University, BS, Mechanical Engineering (1986 – 1990).
https://www.linkedin.com/in/monica-cole-0176598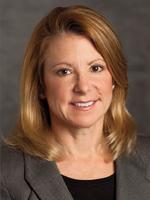 Diane Cooper was appointed to the BMO Financial Corp. Board of Directors, Chicago, Illinois. She is based in the Dallas/Fort Worth area. Previously she was the President and CEO of GE Capital's Commercial Distribution Business; President and Chief Executive Officer of GE Capital Solutions; President and CEO of GE Consumer's Storage USA. She has a Bachelor of Arts in Business and MBA from Baker University.
https://www.linkedin.com/in/diane-cooper-5baa8731


Benjamin Davis was promoted to Credit Analyst, Eastern Funding, LLC., Manhattan, New York. He joined the firm May, 2014, as Documentation Specialist. Prior, he was Personal Banker, Chase (July, 2012 – May, 2014); Sergeant in US Army (August, 2008 – August, 2012). Education: Montclair State University, Business Administration w/Conc: Finance, Finance, General, 3.7 (2012 – 2016).
https://www.linkedin.com/in/benjamin-davis-a0b620b8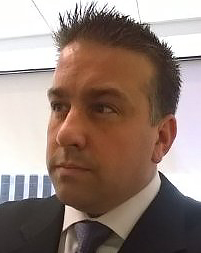 Aaron Gaffner was hired as Funding Manager at Empire Business Funding, Greater New York City Area. Previously, he was Wholesale Account Executive, World Business Lenders, LLC (March, 2015 – July, 2016); Senior Finance Specialist, World Business Lenders, LLC (July, 2014 – March, 2015); Director of Wine and Spirit Division, Oak Beverage (December, 2010 – May, 2014); Northeast Sales Manager, Vindagra Wines (December, 2009 – November, 2010); Technical Business Advisor, Sandwire Corporation (2009 – 2010); Vice President, Liberty Equities of America (September, 2002 – September, 2007). He continues as President, Theodore Funding & Consulting Group (2004 – Present). Education: East Tennessee State University (1993 – 1995). Activities and Societies: Kappa Delta Rho Fraternity
https://www.linkedin.com/in/aaron-gaffner-0a534b5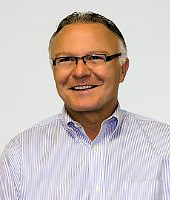 Steve Glover was promoted to President, Compugen Finance, Richmond Hill, Ontario, Canada. He was a co-founder of the company in March, 2007, and last position was as Senior Vice-President. Prior, he was Vice President, Relational Funding (January, 1998 – January, 2004); President, CDI Computer Dealers Inc. (January, 1992 – 2001); VP, Comdisco (1984 – 1992). Awards: Presented the Queen's Diamond Jubilee medal in recognition for contributions to Canada.
https://ca.linkedin.com/in/steveglovercompugen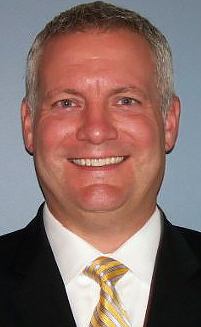 Thomas Harris hired as Senior Vice President of Business Development, Republic Business Credit, New Orleans, Louisiana. "Based in Chicago, Harris will drive new relationships for Republic in the Midwestern region and support businesses that need cash flow funding ranging from $250,000 to $10 million." "The New Orleans-headquartered Republic Business Credit provides working capital solutions for companies that are experiencing high-growth or recoverable distress." Previously, Harris was Senior Vice President, LSQ Funding Group (March, 2011 – June, 2016); President/Owner, Champion Solutions, LLC (August, 2009 – February, 2011); Vice President, Commercial Branch Manager, Old Second National Bank (October, 2007 – March, 2009); Vice President, Commercial Relationship Manager, BMO Harris Bank (FKA Amcore Bank) (April, 2004 – October, 2007); Vice President of Commercial Lending, MB Financial Bank (FKA Oak Brook Bank) (April, 2003 – April, 2004); Business Development Officer, The Commercial Finance Group
(November, 2000 – April, 2003); Operations Manager/Marketing, Development Specialist, Tommel Financial Services (February, 1996 – November, 2000). Education: Northwest Missouri State University,
BS, Broadcasting (1991 – 1995).
https://www.linkedin.com/in/thomasjharris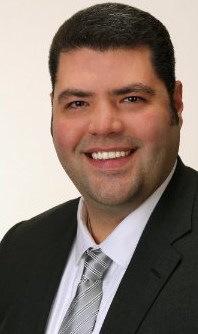 Richard Irwin, CFA, was hired as Vice President and Treasurer, Marlin Business Services Corp., Mount Laurel, New Jersey. Prior he joined CIT,, November, 1997, as Accounting and Finance Intern; promoted, November, 2000, Senior Accountant, Corporate Account; promoted, November, 2003, AVP, Treasury Risk Management; promoted, November, 2008, Vice President, Treasury Funding; promoted, November, 2001, Vice President, Corporate Development and M&A. Organizations: CFA Institute. New York Society of Security Analysts. Education: Rutgers, The State University of New Jersey, Rutgers Business School, MBA, Finance. Rutgers, The State University of New Jersey-Newark, Bachelor of Science (BS), Accounting and Finance.
https://www.linkedin.com/in/richard-irwin-cfa-834b89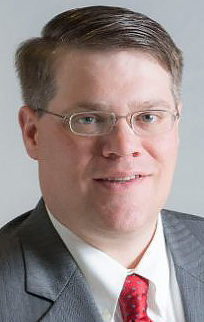 Andy King was hired as Executive Vice President, Originations at Loeb Term Solutions, LLC., Chicago, Illinois. Previously, he was Senior Vice President, First Midwest Bank (March, 2014 – October, 2016); Managing Director, The PrivateBank (February, 2008 – March, 2014); Relationship Manager, Harris Bank (June, 2003 – June, 2007). Organizations: Commercial Finance Association, Starting January, 2014. Education: University of Notre Dame, Mendoza College of Business, MBA, Masters of Business Administration (2008 – 2010). Learned how great leaders think and value honesty. Benedictine University, Bachelor's Degree, Economics (2003 – 2005). Learned how much I enjoyed business.
https://www.linkedin.com/in/andy-king-57bb895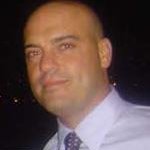 Louis LaNeve promoted to Senior Vice President of Sales at OSG, Ridgefield Park, New Jersey. He started with firm December, 1998, as District Manager; promoted, 2003, Sr. Sales Manager; promoted, 2004, Manager of Business Development; promoted, August, 2009, Director of Sales; promoted January, 2013, Vice President of Sales. Prior, he was in Sales, ATX Communications (1998 – 1999); Account Manager, Konica Minolta Business Solutions U.S.A., Inc. (May, 1996 –May, 1998). Courses: OSG Billing Services, Meiller Heiman (Strategic Selling). OSG Billing Services, Miller Heiman (Conceptual Selling). Education: Monmouth University, BA, Anthropology (1993 – 1997). Monmouth University, BA, Communications (1993 – 1996). Activities and Societies: Alpha Phi Omega- National Service Frat. Roger Williams University (1992 – 1993). Mater Dei prep.
https://www.linkedin.com/in/louislaneve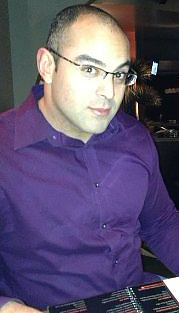 Ramsey C. Lawrence was hired as Finance Manager at Everlasting Capital Corporation, Portsmouth, New Hampshire. Previously, he was Senior Account Executive of Sales & Finance, Midwest Medical Technologies of America (April, 2013 - September, 2016): Finance Manager, Direct Capital Corporation (2011 – 2013); Finance Manager, Time Payment Corporation (2010 – 2011); Director of Sales & Social Media, Haute Living Magazine Inc. (2009 – 2010); Account Executive, Curtco Robb Media (2007 – 2009). Education: Plymouth State University, Professional Communications, Digital Communication and Media/Multimedia (2003 – 2006). Activities and Societies: Football.
https://www.linkedin.com/in/ramsey-c-lawrence-54b99620
Linda Terrizzi was promoted to Vice President, Product Solutions at MicroTech, Tysons Corner, Virginia. She joined the firm March, 2013, previous positon Senior Director, Financial Services. Prior, she joined GTSI, January, 2004, and worked her way up to Senior Business Operations Manager; promoted, January, 2010, Director of Financial Services Operations; promoted, January, 2013, Director, Contracts and Financial Services Operations. Previously, she was Senior Pricing Manager, Digex (April, 2000 – December, 2003); Senior Pricing Manager, Sysorex (1995 – 2000); Organizations: Association for Governmental Leasing and Finance, Board Member, Starting November, 2012. National Contract Management Association, Starting May, 2015. Education: Seton Hill University, BA, Accounting (1983 – 1987).
https://www.linkedin.com/in/linda-terrizzi-170a459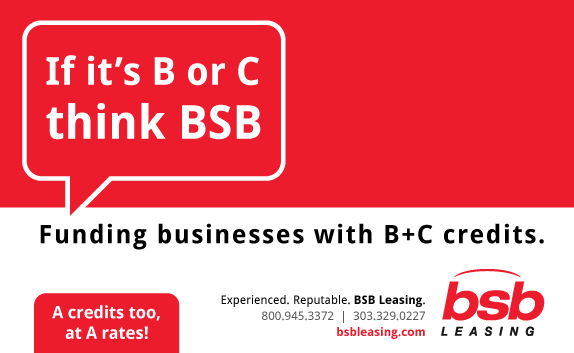 [headlines]
--------------------------------------------------------------
Leasing Industry Ads---Help Wanted Opportunity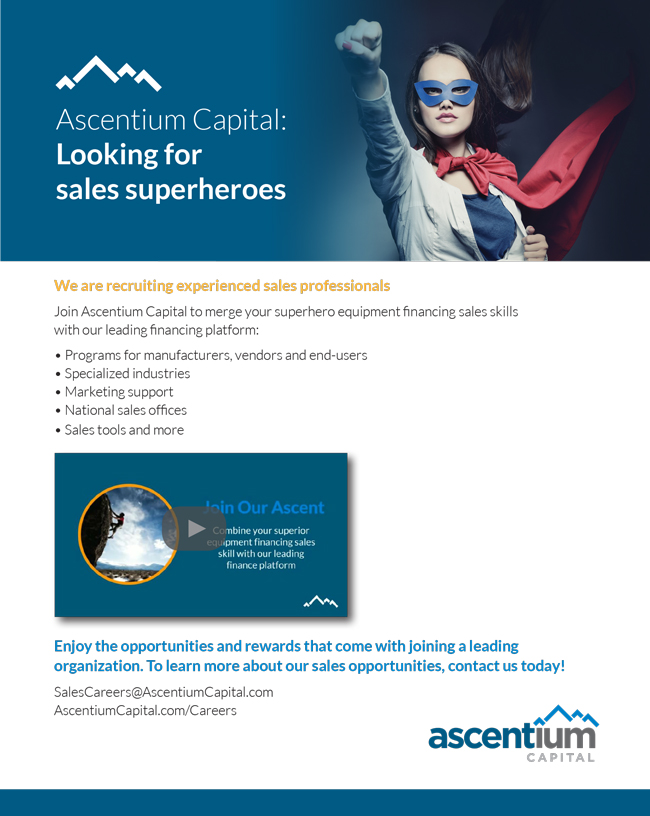 [headlines]
--------------------------------------------------------------
Using Your Competitors To Boost Your Marketing
FinTech #102 by Brittney Holcomb
A lot of professionals in the financial industry tend to look at competition negatively. In the financial community, there is a huge mentality of "keep your friends close and your enemies closer"; a phrase we have all heard before but resonates more so than ever when it comes to marketing. Competition does not have to always be so negative, in fact, it might be the best thing that's ever happened to your marketing campaign.
"Piggy backing" off your competition's marketing strategies isn't copying or cheating, it's actually a very effective strategy. You are able to find where your competition falls short in their campaigns and make up for their weaknesses in your campaign. Competitive research can also help you identify new market opportunities or what your customers are truly searching for.
Advertising in the digital world today is very competitive, especially for smaller businesses who struggle to compare to big brands. With a gap in marketing budgets is so wide, where do they even begin?
One of the advantages of marketing online is that all campaign strategies are accessible for anyone to view. Many of the channels companies use for marketing (social media, Google AdWords, etc.) all store previous and current strategies for anyone to see, which offers a huge benefit for businesses looking to spy on their competition.
Most of these online marketing tools allow you to see everything from keywords targeted, ad copy, content used, followers, and even changes that particular company has made along the way.
So how do we take this information and use it to our advantage?
Pay per click marketing is one channel that really offers useful insight into your competitors' marketing efforts. The information provided to you through PPC channels not only allows you to see who's bidding on the same keywords as you, but also what their messaging is and what other extensions they've included in their campaign. What headlines are your competitors using to attract new customers? Is there something you can add to your ads to make them more enticing? Lower rates? Bigger loan amounts? Any details that give you the competitive advantage within the ad network should always be included in your campaign.
Aside from PPC marketing, hacking into what areas your competitors are distributing content gives you some understanding on what your competitors are electing as pain points of the customers in your industry. What are the topics they are writing about?How often are they generating content? Are customers engaging with the content they are producing? Take their ideas and form your own response or opinion pieces.
Continuously generating content will not only help increase the traffic to your website but also builds up the trust flow for your brand, in turn helping you outrank your competitors.
Social Media channels are an additional outlet that gives us a real time perspective on how our competition is interacting with their customers. With the increase in mobile search, customer engagement has become more important than ever and a majority of that engagement is done through social media. Are your competitors quick to respond to customers via social? Do they offer solutions for their customers? Where are your competitors falling short in customer engagement?
Monitoring complaints customers make about your competitors' via social media allows you to target that customer directly with how your company can offer a solution to their issue. If you are capable of targeting unhappy customers of your competitors and offer them your support you certainly can switch their business over to you as well.
There is a huge difference between learning from your competitor's strategy and completely copying it. We want to be different, we don't want to do exactly what they are doing, or how will we ever be better? Take their mistakes and turn them into your success.
Brittney Holcomb is the Director of Paid Search at The Finance Marketing Group. She works exclusively with finance companies and banks to help better develop their business online through digital marketing strategies. Brittney has been trained by some of the top leaders in the industry giving her a vast knowledge she is able to pass along to her client base.
eMail: brittney@financemarketing.com
https://www.linkedin.com/in/brittney-holcomb-02101834
Previous Financial Technology Articles
http://www.leasingnews.org/Conscious-Top%20Stories/fintech.html
[headlines]
--------------------------------------------------------------
Story Credit Lessors - Lenders List - Updated
"C" & "D" Lessees, Business Loans, Working Capital
These companies specialize in "C" and "D" credits, often new businesses, or businesses where the principal(s) have Beacon scores around 600 or have had previous difficulties; meaning to become comfortable with the credit and financial statements. That means you need to learn the "story" to make a positive decision, often requiring further security, shorter term, or additional guarantors. Many of these companies may also have programs for "A" and "B" rated companies, but their specialty is not being a "cookie cutter" and often require full financial statements and tax returns as well as a "story about the company, its history, goals, circumstances" to fully understand the full financial picture.
Many of these companies also offer business loans and working capital loans, as well as doing "subprime leases."
Also listed below the dollar amounts are companies that who are known for accepting "subprime leasing."
All accept qualified third party originations and pay a commission.
To qualify for this list, the company must be a funder (as qualified by Leasing News and on the "Funder List" and not a "Broker/Lessor" along with an acceptable Better Business Bureau Rating and no history of complaints at Leasing News, as well as notifying lessees in advance when the lease will end and what the residual will be, specifically not automating extra lease payments, as we as insisting their discounter follow the same policy. We reserve the right to not list a company who does not meet these qualifications.
Funder List "A"
http://www.leasingnews.org/Funders_Only/Funders.htm
Funder List "B"
http://www.leasingnews.org/Funders_Only/Funders.htm
We encourage companies who are listed to contact us for any change or addition they would like to make. Adding further information as an "attachment" or clarification of what they have to offer would be helpful to readers is also very much encouraged.
Alphabetical list - click on company name to view more details

(Leasing News provides this ad as a trade for appraisals
and equipment valuations provided by Ed Castagna)



[headlines]
--------------------------------------------------------------
Leasing/Finance Conferences --- 2016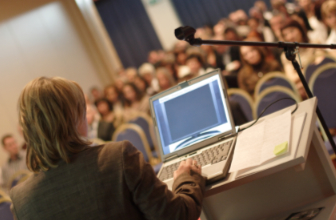 ---
November 11-12, 2016
2016 Western Regional Meeting
Doubletree by Hilton Hotel Anaheim-Orange County
Orange, CA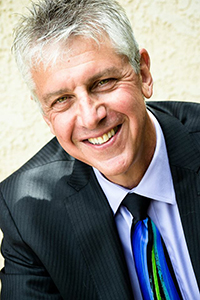 Attorney Ken Green, Leasing News Advisor (involved in the formation)
will be covering the 2016 Western Regional Meeting for Leasing News readers.

Exhibitors to Date (11/03/16)
360 Equipment Finance
Advantage Funding
American Lease Insurance Agency
Amerisource Funding
Banc of California, N.A.
Bibby Financial Services
Black River Business Capital, LLC
Blue Bridge Financial, LLC
BSB Leasing
Channel Partners Capital
Cobra Capital LLC
Dakota Financial, LLC
Financial Pacific Leasing, Inc.
Fora Financial, LLC
Global Financial & Leasing Services
Go Capital
instaCOVER
Maxim Commercial Credit
Navitas Lease Corp.
North Mill Equipment Finance, LLC
Orange Commercial Credit
Paradigm Equipment Finance
Pawnee Leasing Corporation
Preferred Business Solutions
Quality Leasing Co., Inc
Quiktrak Inc.
RapidAdvance, LLC
TEAM Funding Solutions
TradeRiver USA
Join Ken Greene, Esq. and Jaime Kaneshina, CLFP, BPB
as they revisit the California Lenders Law
and discuss the following topics:
1. Updates to the Application Process
2. DBO Email
3. Doing business with banks and other exempt institutions
4. Annual Reports
5. Audits
For More Information, please clickhere
---
2016 EXPO Super Regional
Sunday, November 13 - Monday, November 14
Teaneck Marriott at Glenpointe
100 Frank Burr Blvd
Teaneck, New Jersey 07666
United States
77 Attendees as of November 3
http://www.nefassociation.org/events/RSVPlist.aspx?id=762408
Register
https://nefassociation.site-ym.com/Login.aspx?optional=1&store=1&returl
=%2fstore%2fRenewMembership.aspx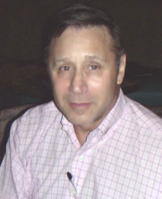 Allan Levine, President and COO, MADI$ON CAPITAL, will be covering
the 2016 EXPO Super Regional for Leasing News readers.
2016 Expo Chairperson, Tom Lockhart, Director of Broker Services for Marlin Equipment Finance, invites you to participate in one of the longest running networking and educational events for equipment and commercial finance professionals.
NEFA's New Jersey based, one-day Expo is famous as a place to make solid connections and pickup valuable business ideas.
Drawing from up and down the East Coast ─and from all across the country─ the Expo provides a top-quality networking opportunity and a chance to talk in-depth with some leading edge funding sources and service providers.
Because it's a small, intimate meeting, educational topics can drill down deep and the 2016 Expo is no exception.
[headlines]
--------------------------------------------------------------
Finance and Leasing Industry Recruiters
These companies have experience in the finance and leasing industry
Second Column: YCS - Year Company Started | YELB - Years in equipment Leasing Business
Name
City, State
Contact
Website
Leasing Association

YCS
YELB
(see above for meaning)

Executive Solutions for Leasing & Finance, Inc.
Atlanta GA 30308
Jon Gerson, President
jongerson@exsolutions.com
678.528.8996
LinkedIn
www.exsolutions.com

Nationwide

Search firm specializing in leasing industry. Services include retained and contingent search, strategic consultation, compensation analysis, sales & management training, & customizable consulting products.

Financial Pro Solutions
Hal T. Horowitz
West Hills, CA 91307
Office: (818) 347-FINA
(347-3462)
Fax: 818-597-3201
Cell: (818) 730-0645
Email: halh@finapros.com
LinkedIn
www.finapros.com

1983

(2008)

Retained with Executive search firm seeking financial professionals for growth-oriented and challenging opportunities in commercial banking, equipment leasing, asset based lending. Also works with firms seeking V- and C-level financial executives with accounting, financial analysis or treasury disciplines.

Explanation: Boutique Executive Search Firm Specializing in the Finance & Equipment Leasing Industries.

Our goal is to build long term relationships with our Clients & Candidates, keeping both sides abreast of current and future changes that effect supply & demand of Top Talent. Excellent References & Testimonials
[headlines]
--------------------------------------------------------------
Fernando's View
By Fernando F. Croce
With the Presidential election just around the corner, we decided to offer a full ballot of cinematic recommendations. So get out and vote, then settle down with these old and new classics, which range from the lighthearted to the unsettling to the inspirational.
In Theaters: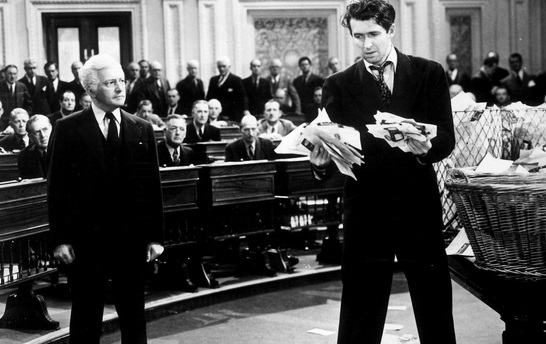 Mr. Smith Goes to Washington (Frank Capra, 1939): Many current reviewers dismiss Frank Capra ("It's a Wonderful Life") as a creator of corny fantasies, but the truth is that his films are much tougher and darker than their reputation would suggest. Such a case is this account of idealistic Jefferson Smith (beautifully played by James Stewart) and his fall from innocence when he comes to Washington, which not only shows how vulnerable the political system is to human venality, it also anticipates the government scandals of many years to come. When he discovers the corruption of his mentor, Smith joins forces with a cynical reporter (Jean Arthur) on a crusade that builds to an unforgettable filibuster. With an extraordinary cast that includes Claude Rains and Thomas Mitchell, it's a political film in the greatest sense—aware of injustice yet optimistic about humanity's potential for change.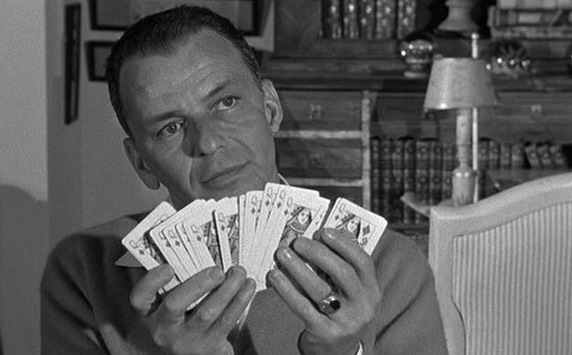 The Manchurian Candidate(John Frankenheimer, 1962): A classic of paranoid cinema, John Frankenheimer's 1962 political thriller feels as riveting as when it first came out. Beginning in the Korean War and spilling into the Cold War, the perversely twisty plot follows Raymond Shaw (Laurence Harvey), a platoon sergeant who returns home with a dark secret. As the victim of a Communist brainwashing scheme, he finds himself a pawn in a Washington conspiracy that involves his own mother (chillingly played by Angela Lansbury). Help comes from Ben Marco (Frank Sinatra), a fellow veteran played by strange nightmares, but can he reach Raymond before it's too late? Combining political anxiety with surreal comedy, Frankenheimer's classic creates a haunting and darkly exhilarating snapshot of a nation entering a complex and unsettling new decade.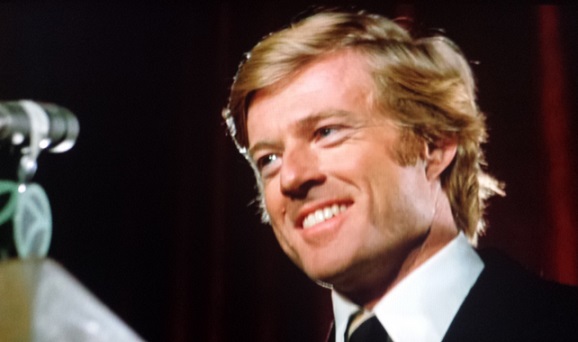 The Candidate (Michael Ritchie, 1972): The machinery of the electoral process is satirized in this comedy-drama, which follows the ups and downs of a political campaign and gives Robert Redford one of his sliest screen roles. Redford plays Bill McKay, a young man who, having seen the unsavory side of politics from his governor father (Mervyn Douglas), wants no part in the process. Yet that's precisely where he ends up, smack in the middle of a run for a Senate seat as he's chosen by a shady manager (Peter Boyle) to run against the Senator (Don Porter) who's sure to win. Voters grow more interested in the newcomer, however, and McKay starts to increasingly hold the spotlight. With election day inching closer, can he hold on to his integrity? Filmed with a subtly cynical eye by the underrated Michael Ritchie, the movie packs a punch that remains timely.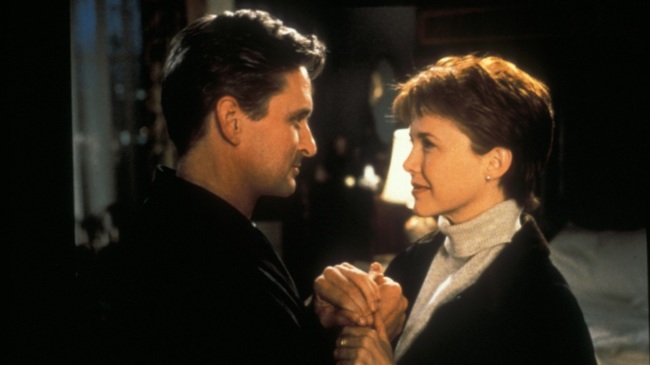 The American President (Rob Reiner, 1995): Leave it for the director of "When Harry Met Sally" to turn the nation's political scene into a feel-good romantic comedy! That's just the case in this glossy Rob Reiner charmer, in which the eponymous leader of the free world (played by Michael Douglas) has to find a way to balance his many obligations to the American public with his romantic yearning. Now a widower, he suddenly falls in love with comely environmental lobbyist Sydney (Annette Bening) and must deal with not only his political foes, but also this unlikely couple's tangled feelings. Can the heart of a woman compete with the state of the country? Despite often biting dialogue from future Oscar-winning screenwriter Aaron Sorkin ("The Social Network"), Reiner's movie is an uncommonly tender and optimistic view into the lives of those in the bloodsport of politics.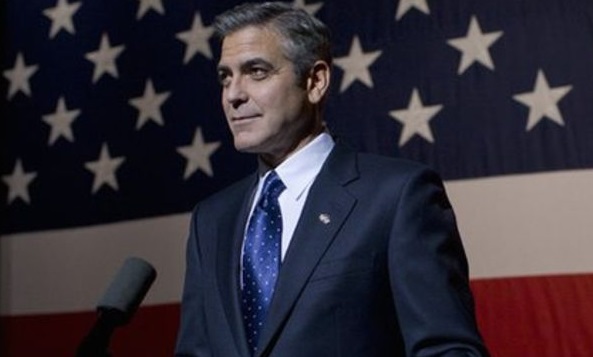 The Ides of March(George Clooney, 2011): George Clooney steps behind the camera as a director and co-writer of this engaging, tautly made portrait of the unsavory dealings taking place during a frantic political campaign. Clooney also stars as Mike Norris, a charismatic Ohio governor going for the presidential nomination, though the film's center is Stephen Myers (Ryan Gosling), an up-and-coming young staffer whose astute handling gets Norris closer and closer to the White House. However, his relationship with an intern (Evan Rachel Wood) soon opens Stephen's eyes to the darker side of politics, and the movie's tone gradually shifts from sexy comedy to brooding thriller. With the help of an outstanding cast (which also includes Philip Seymour Hoffman, Paul Giamatti and Marisa Tomei) and without resorting to preachiness, Clooney serves up an entertaining, cautionary tale of power and disenchantment.
[headlines]
--------------------------------------------------------------
Labrador Retriever Mix
Tucson, Arizona Adopt-a-Dog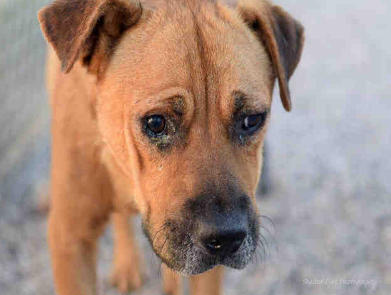 Banjo

ID #A574161
Male
3 Years Old
Neutered
Tan & Black
Shelter since Sept. 9, 2016
For more information about this animal, call:
Pima Animal Care Center - Tucson at (520) 724-5900
Ask for information about animal ID number A574161
"Our standard adoption fee for pets 6 months old and up is $30."
Pima Animal Care Center
4000 N. Silverbell Rd.
Tucson, AZ 85745
Phone: (520) 724-5900
HOURS:
Weekdays: Noon until 7 p.m.
Weekends: 10 a.m. until 5 p.m.
Closed the last Sunday of
every month
Adopt a Pet
http://www.adoptapet.com/
[headlines]
--------------------------------------------------------------
Leasing News Classified
IRS
Retrieve/verify a corporation and personal tax
information (1040, 1120, 1065) electronically directly from the source. Results delivered in 24-48 hours.
678-393-1988 Scott or sscher@recruitscreen.com
[headlines]
--------------------------------------------------------------

News Briefs---
Wells Fargo's Legal Mess Just Got Worse
---litigation losses could be $1.7 billion "in excess of"
http://money.cnn.com/2016/11/03/investing/wells-fargo-fake-account-sec-investigation/index.html
Banks No Longer Make the Bulk of U.S. Mortgages
"nonbank lenders more willing to make riskier loans banks now shun"
http://www.wsj.com/articles/banks-no-longer-make-the-bulk-of-u-s-mortgages-1478079004
Mortgage rates rise to highest level since Brexit vote in June
30 year fixed 3.69%/ 15 year fixed 2.96 5 year ARM 3.14%
http://www.bankrate.com/finance/mortgages/mortgage-analysis-110216.aspx?ic_id=Top_Financial%20News%20Center_link_1
OnDeck 3rd Q Revenue $77.4 Million, Revenue Up 14.9%
But Sale of Stock Down 9.51% to $4.09/Earnings Growth -576.56%
http://www.thecerbatgem.com/2016/11/03/on-deck-capital-inc-ondk-releases-earnings-results-misses-expectations-by-0-02-eps.html
OnDeck Reports Third Quarter 2016 Financial Results
Company Press Release
https://investors.ondeck.com/press-and-events/press-releases/press-release-details/2016/OnDeck-Reports-Third-Quarter-2016-Financial-Results/default.aspx
Square Posts Third Consecutive Earnings
Revenue Estimates $439 MM; Processed $13.2BB Merchant Payments
http://www.economiccalendar.com/2016/11/02/square-posts-third-consecutive-earnings-beat/
Media Disruption Accelerates As Paper Ads Plunge
More Journalists to be Laid Off
http://www.siliconvalleywatcher.com/mt/
archives/2016/11/media_disruption_cont_4.php
New York Area Has the Nation's 3 Worst Airports, Study Says
La Guardia, John F. Kennedy International, Newark Liberty Int.
http://www.nytimes.com/2016/11/04/business/new-york-area-has-the-nations-3-worst-airports-study-says.html?ref=business

[headlines]
--------------------------------------------------------------


--You May Have Missed It
When Franchising Just Doesn't Work
www.qsrmagazine.com/exclusives/when-franchising-just-doesnt-work

--------------------------------------------------------------
American Football Poem

You Must Not Quit
When things go wrong, as they sometimes will,
When the road you're trudging seems all uphill,
When the funds are low and the debts are high,
And you want to smile, but you have to sigh,
When care is pressing you down a bit-
Rest if you must, but don't you quit.
Life is queer with its twists and turns,
As every one of us sometimes learns,
And many a fellow turns about
When he might have won had he stuck it out.
Don't give up though the pace seems slow -
You may succeed with another blow.
Often the goal is nearer than
It seems to a faint and faltering man;
Often the struggler has given up
When he might have captured the victor's cup;
And he learned too late when the night came down,
How close he was to the golden crown.
Success is failure turned inside out -
The silver tint in the clouds of doubt,
And you never can tell how close you are,
It might be near when it seems afar;
So stick to the fight when you're hardest hit -
It's when things seem worst that you must not quit.
---anonymous

[headlines]
--------------------------------------------------------------
Sports Briefs----
Poll shows San Diego stadium measures way behind, losing ground
http://www.sandiegouniontribune.com/news/politics/sd-me-final-poll-20161103-story.html
Steelers' Roethlisberger on track to start Sunday
http://www.theredzone.org/BlogDescription/tabid/61/EntryId/59684/
Steelers--Roethlisberger-on-track-to-start-Sunday/Default.aspx
San Francisco 49ers midseason report card: F
http://www.upi.com/Sports_News/2016/11/03/San-Francisco-49ers-midseason-report-card-F/6921478150010/
Braves start selling partial-season tickets for SunTrust Park
http://www.ajc.com/sports/baseball/braves-start-selling-partial-season-tickets-for-suntrust-park/JTiPuf727ni7GYF4UvbMqO/
[headlines]
--------------------------------------------------------------

California Nuts Briefs---
City attorney sues Millennium developer — says buyers duped
http://www.sfgate.com/bayarea/article/City-attorney-sues-Millennium-developer-says-10591174.php
Menlo Park approves Facebook expansion along Bayfront
http://www.mercurynews.com/2016/11/02/menlo-park-approves-facebook-expansion-along-bayfront/
Los Gatos: California pending home sales rise in September
http://www.mercurynews.com/2016/11/03/los-gatos-california-pending-home-sales-rise-in-september/
Shocking new studies:
Silicon Valley's 'megacommute' even worse than L.A.
http://www.mercurynews.com/2016/11/02/job-boom-intensifies-traffic-and-housing-woes/
Electric garbage trucks to put a lid on noise
http://www.northbaybusinessjournal.com/northbay/sonomacounty/6258448-181/electric-garbage-trucks
Good news for lovers of California's Dungeness crab
http://www.sacbee.com/news/state/california/article112164627.html
[headlines]
--------------------------------------------------------------



"Gimme that Wine"

http://www.youtube.com/watch?v=EJnQoi8DSE8
WineDirect builds big high-tech Napa Valley DTC fulfillment center
http://www.northbaybusinessjournal.com/northbay/napacounty/6260869-181/winedirect-napa-wine-construction?artslide=0
Jeff Hill Arrested for Allegedly Mislabeling Bottles as Pricey Premium Napa Valley Wine
https://www.winebusiness.com/news/176532
Duarte faces millions of dollars in fines for plowing
through wetlands in violation of the Clean Water Act
https://www.winebusiness.com/news/?go=getArticle&dataid=176406
William Seavey, Founder of Napa's Seavey Vineyard, Dies at 86
http://www.winespectator.com/webfeature/show/id/William-Seavey-Founder-of-Napa-Seavey-Vineyard-Dies
25 new Napa Valley winery, restaurant, luxury hotel destinations
http://www.northbaybusinessjournal.com/northbay/napacounty/6225216-181/new-napa-valley-wineries-eateries-luxury-hotels?artslide=0
Inside the quest to restore Leonardo da Vinci's secret vineyard
http://www.foxnews.com/leisure/2016/11/01/inside-quest-restore-leonardo-da-vinci-secret-vineyard/
With Lokoya, Jackson Family Wines has a new Napa estate to go with its high-end wine
http://www.pressdemocrat.com/business/6250061-181/with-lokoya-jackson-family-wines?artslide=0
Barolo the Likely Star of Italy's 2016 Harvest
http://www.wine-searcher.com/m/2016/11/barolo-the-likely-star-of-italy-s-2016-harvest?h=1

Free Mobile Wine Program
http://leasingnews.org/archives/Feb2010/2_26.htm#mobile
Wine Prices by vintage
http://www.winezap.com
http://www.wine-searcher.com/
US/International Wine Events
http://www.localwineevents.com/
Leasing News Wine & Spirits Page
http://two.leasingnews.org/Recommendations/wnensprts.htm

[headlines]
----------------------------------------------------------------
This Day in American History
1646 - The Massachusetts Bay Colony passed a law making it a capital offense to deny that the Bible was the Word of God. Any person convicted of the offense was liable to the death penalty.
1791 - General Arthur St. Clair, governor of Northwest Territory, was badly defeated by a large Indian army. Miami Indian Chief Little Turtle led the powerful force of Miami, Wyandot, Iroquois, Shawnee, Delaware, Ojibwa and Potawatomi that inflicted the greatest defeat ever suffered by the U.S. Army at the hands of North American Indians. Some 623 regulars were killed and 258 wounded on the banks of the Wabash River near present day Fort Wayne, Indiana. The staggering defeat moved Congress to authorize a larger army in 1792.
1798 - Congress agreed to pay a yearly tribute to Tripoli, considering it the only way to protect U.S. shipping. The US has no appreciable Navy as yet. This is the most expedient and assured way to protect American shipping in the Mediterranean. Thus the part of the Marine Corps hymn, "…to the shores of Tripoli…"
1856 - James Buchanan was elected President. Stephen A. Douglas coveted the Democratic nomination in 1856, but his reputation had been badly tarnished by ongoing violence in Kansas. In his place, the Democrats turned to James Buchanan, who had been the minister to Britain from 1853 to 1856 and was not linked to the Kansas issue. The Republicans ran their first presidential campaign in 1856, choosing noted Western explorer John C. Frémont, "The Pathfinder." Frémont had no political record (regarded as a plus), but held abolitionist views (a negative in the eyes of many moderates). The Republicans ran a campaign calling for repeal of the hated Kansas-Nebraska Act, opposition to the extension of slavery into the territories and support for internal improvement projects. They also took every opportunity to blame the Democrats for the horrors of "Bleeding Kansas." Buchanan emerged the victor, but failed to gain a majority of the popular vote. In fact, a shift of a small number of votes in several states would have tipped the electoral tally to the Republicans. Mirroring the sectional feelings of the day, the Democrats were strong in the South, the Republicans in the North. The election in 1856 brought a weak President to leadership in a badly divided nation.
1873 - Dentist John Beers of San Francisco patents the gold crown
1898 - The first church to bear the Pentecostal Holiness name was organized at Goldsboro, NC, under the leadership of Methodist evangelist Ambrose Blackman Crumpler, 35.
1864 - Battle of Johnsonville, Tennessee. In the summer of 1864, Sherman captured Atlanta, and by November, he was planning his march across Georgia. Meanwhile, the defeated Confederates hoped that destroying his line would draw Sherman out of the Deep South. Nobody was better at raiding than Confederate Gen. Nathan Bedford Forrest, but Union pursuit had kept him in Mississippi during the Atlanta campaign. Johnsonville was an important transfer point from boats on the Tennessee River to a rail line that connected with Nashville to the east. When Sherman sent part of his army back to Nashville to protect his supply lines, Forrest hoped to apply pressure to that force. Forrest began moving part of his force to Johnsonville on October 16, but most of his men were not in place until early November. Incredibly, the Union forces, which numbered about 2,000, seem to have been completely unaware of the Confederates just across the river. Forrest brought up artillery and began a barrage at 2 p.m. on November 5. The attack was devastating. One observer noted, "The wharf for nearly one mile up and down the river presented one solid sheet of flame." More than $6 million worth of supplies were destroyed, along with four gunboats, 14 transports, and 20 barges. General George Thomas, commander of the Union force at Nashville, had to divert troops to protect Johnsonville. After the raid, Forrest's reputation grew, but the raid did not deter Sherman from embarking on the March to the Sea, his devastating expedition across Georgia.
1879 - Birthday of Will Rogers at Oologah, Indian Territory (now Oklahoma). American writer, actor, humorist and grassroots philosopher, he was killed in an airplane crash with aviator Wiley Post near Point Barrow, AK, August 15, 1935. "My forefathers," he said, "didn't come over on the Mayflower, but they met the boat."
1879 - African-American T. Elkins patents the refrigerating apparatus.
1884 - Grover Cleveland was elected President of the United Sates; Thomas A. Hendricks was elected Vice-President. The electoral vote was Cleveland, 219; James G. Blaine, Republican of Maine, 182. The popular vote was Cleveland 4,911,017; Blaine 4,848,334. In congressional elections, the Republicans gained five seats in the Senate to gain a 43-34 majority. In the House, the Republicans gained 22 seats, but the Democrats held a 183-140 majority. Robert M. La Follette, Republican of Wisconsin, was elected to his first term in the House of Representatives. A celebrated presidential campaign slogan aimed at Grover Cleveland was, "Ma, Ma, where's my Pa?"---a reference to Cleveland's admission that he fathered a child out of wedlock. To this query the Democrats would reply, "Gone to the White House, ha, ha, ha."
1889 - After a formal meeting of representatives from all National League chapters, the Brotherhood issued a "manifesto" in which it claimed that "players have been bought, sold and exchanged as though they were sheep instead of American citizens." This led to a declaration of war between the Brotherhood and Major League officials which soon exploded into the formation of the Players League. The Brotherhood of Professional Baseball Players represented the first serious effort to organize a labor union consisting of baseball players. It was launched in 1885 with the aim of raising player salaries in recognition of the growing popularity of professional baseball and the growth in revenues generated by the game. It also aimed to combat the reserve clause which restricted player movement and helped to keep salaries down. The organization gained official recognition when NL owners first met with the Brotherhood's representatives in 1887. However, relations between the two soon became difficult as owners were unwilling to make significant concessions. The impasse led to the creation of the Players League in 1890, which included many of the most famous stars of the time and which was owned and operated by the players themselves.
1897 - The first Library of Congress building opened its doors to the public. Previously, the Library had been housed in the Congressional Reading Room in the U.S. Capitol.
http://memory.loc.gov/ammem/today/nov01.html
1906 - Birthday of Robert Bernard "Bob" Considine (d. 1975), sportswriter and author, at Washington, DC. Considine parlayed some early success as a tennis player and a job as a federal government clerk into a career as a sportswriter. He covered baseball starting in 1933 and soon became a columnist for the Hearst newspapers. He branched out into politics and national affairs and served as a war correspondent during World War II. He wrote or coauthored more than 25 books, including the screenplay for "Pride of the Yankees," the film biography of Lou Gehrig.
1916 - Birthday of Walter Leland Cronkite, Jr., (d. 2009), St. Joseph, MO. Journalist, war correspondent, former anchor for "CBS Evening News". During the heyday of CBS News in the 1960s and 1970s, he was often cited as "the most trusted man in America" after being so named in an opinion poll. In mid-February 1968, Cronkite journeyed to Vietnam to cover the aftermath of the Tet Offensive. Upon return, Cronkite wrote an editorial report based on that trip. On February 27, 1968, Cronkite closed that editorial report: "We have been too often disappointed by the optimism of the American leaders, both in Vietnam and Washington, to have faith any longer in the silver linings they find in the darkest clouds…" Following Cronkite's editorial report, President Lyndon Johnson is claimed by some to have said, "If I've lost Cronkite, I've lost Middle America."
1918 - Birthday of Art Carney (d. 2003), Mount Vernon, NY.
An actor, he won an Oscar for "Harry and Tonto" and six Emmys for "The Honeymooners" as Ralph Kramden's (Jackie Gleason) sidekick, Ed Norton.
1919 - Birthday of bass player Joe Benjamin (d. 1974), Atlantic, City, NJ
http://www.jazzvalley.com/musician/joe.benjamin
http://shopping.yahoo.com/shop?d=product&id=1927041585
1920 - Women voted nationally for the first time, enabled by the 19th Amendment which prohibits any United States citizen from being denied the right to vote on the basis of sex.
1922 - Birthday of pianist Ralph Sutton (d. 2001), Hamburg, MO.
http://www.artistdirect.com/music/artist/bio/0,,499089,00
.html?artist=Ralph+Sutton
http://www.riverwalk.org/profiles/sutton.htm
http://www.jazzcanadiana.on.ca/_SUTTON.htm
1924 - Calvin Coolidge was elected to the top office of the United States. Coolidge was already in the office as President having to complete Warren G. Harding's term (Harding died in office). The electoral vote was Coolidge 382; John W. Davis, Democratic candidate, 13. The popular vote was Coolidge 15,725,016; Davis 8,385,503, La Follette, 4,822,856. The huge Republican victory in the presidential election was anticipated. The Democrats had torn themselves apart in a struggle for the nomination. Gov. Alfred E. Smith of New York represented the East and the big cities, and William G. McAdoo of Tennessee, the southern and western parts of the country. The eventual nominee was John W. Davis, an able man but almost unknown to the voters. The Republicans, on the other hand, could point with pride to Calvin Coolidge and a record of prosperity. The Democrats tried to make much of the scandals of the Harding administration but failed to stir the electorate. In fact, despite a strong third party in the field, only about half of those eligible to vote did so.
1924 - The first woman governor was Nellie Taylor Ross, Wyoming, elected to fill the unexpired term of her late husband, William Bradley Ross. From 1933 to 1935, she served as Director of the Mint, the first woman to do so.
1926 - Birthday of percussionist Carlos "Patato" Valdez (d. 2007), Havana, Cuba
http://www.jazzgalerie.de/galerieseiten/VC1.HTM
1927 - A great Vermont flood occurred. Tropical rains deluged the Green Mountain area of Vermont causing the worst flood in the history of the state. Torrential rains, up to 15 inches in the higher elevations, sent streams on a rampage devastating the Winooski Valley. Flooding claimed 200 lives and caused $40 million damage. The town of Vernon reported 84 deaths. Flooding left up to eight to ten feet of water in downtown Montpelier. (2nd-4th)
1928 - Arnold Rothstein, New York's most notorious gambler, is shot and killed during a poker game at the Park Central Hotel in Manhattan. After finding Rothstein bleeding profusely at the service entrance of the hotel, police followed his trail of blood back to a suite where a group of men were playing cards. Reportedly, Rothstein had nothing good in his final hand. In the 1920's, Rothstein began purchasing nightclubs, racehorses, and brothels. He had such a formidable presence in the criminal underworld that he was reportedly once paid half a million dollars to mediate a gang war. As Rothstein's fortune grew to an estimated $50 million, he became a high-level loan shark, liberally padding the pockets of police and judges to evade the law. He is fabled to have carried around $200,000 in pocket money at all times. Rothstein's luck finally ran out in 1928 when he encountered an unprecedented losing streak. At a poker game in September with "Hump" McManus, "Nigger Nate" Raymond, and "Titanic" Thompson, Rothstein lost a cool $320,000 and then refused to pay on the grounds that the game had been rigged. Two months later, McManus invited Rothstein to play what would be his final poker game. Police were never able to identify Rothstein's murderer. Asked who had shot him before dying, Rothstein reportedly put his finger to his lips and kept the gangsters' code of silence. Rothstein was widely reputed to have organized corruption in professional athletics, including conspiring to fix the 1919 World Series.
1928 - Birthday of drummer Larry Bunker (d. 2005), Long Beach, CA.
http://www.jazzvalley.com/musician/larry.bunker
http://shopping.yahoo.com/shop?d=product&id=1927046069
&clink=dmmu.artist&a=b
1935 - The so-called Yankee Hurricane hit Miami with winds of 95 mph. It was unusual in that it moved into the area from the northeast
1936 - Future U.S. Senate Chaplain Rev. Peter Marshall, 34, married Catherine Wood, 22. Following Peter's premature death at age 46, Catherine immortalized his name through her 1951 best-selling biography, "A Man Called Peter."
1939 - The Packard Motor Car Company, Detroit, publicly exhibited the first air-conditioned car at the 40th Automobile Show, Chicago, IL. Air in the car was cooled to the temperature desired, dehumidified, filtered, and circulated. The refrigerating coils were located behind the rear seat in an air duct, with heating coils into another compartment of the same duct. The capacity of the unit was equivalent to 1.5 tons of ice in 24 hours when the car was driven at 60 miles per hour, or 2 tons at 80 miles per hour. The invention was first offered to the Ford Motor Company, invented by the Greenberg Brothers. It was a sweltering August day when the three Greenberg Brothers entered the posh Dearborn, Michigan offices of the notoriously anti- Semitic carmaker, Henry Ford. "Mr. Ford," announced Hyman Greenberg, the eldest of the three, "we have a remarkable invention that will revolutionize the automobile industry."
Ford looked skeptical, but their threats to offer it to the competition kept his interest piqued. Hi Greenberg continued, "We would like to demonstrate it to you in person." After a little cajoling, they brought Mr. Ford outside and asked him to enter a black car that was parked in front of the building. Norman Greenberg, the middle brother, opened the door of the car. "Please step inside, Mr. Ford." "What!" shouted the tycoon, "are you crazy? It must be one hundred degrees in that car!" "It is," smiled the youngest brother, Max, "but sit down, Mr. Ford, and push the white button." Intrigued, Ford pushed the button. All of a sudden a whoosh of freezing air started blowing from vents all around the car, and within seconds the automobile was not only comfortable, it was quite cool! "This is amazing!" exclaimed Ford. "How much do you want for the patent?" Norman spoke up. "The price is one million dollars." Then he paused, "And there is something else. We want the name 'Greenberg Brothers Air Conditioning' to be stamped right next to the Ford logo." "Money is no problem," retorted Ford, "but no way will I have a Jewish name next to my logo on my cars!" They haggled back and forth for a while and finally they settled. One and one half million dollars, and the name Greenberg would be left off. However, the first names of the Greenberg brothers would be forever emblazoned upon the console of every Ford air conditioning system. And that is why today, whenever you enter a Ford vehicle you will see those three names clearly defined on the air-conditioning control panel: Max-Hi-Norm
1946 - Birthday of Laura Bush, born Laura Lane Welch, Midland, TX. Former First Lady, wife of President George W. Bush, she attended Southern Methodist University in Dallas, Texas, where she earned a Bachelor of Science degree in education in 1968. After college, she worked as a teacher at Longfellow Elementary School in the Dallas Independent School District until 1969 and then moved to Houston, Texas, where she taught at John F. Kennedy Elementary School in the Houston Independent School District until 1972. Later, she enrolled at the University of Texas at Austin and earned a Master of Library Science degree in 1973. Afterward, she worked at the Houston Public Library, Kashmere Gardens Branch until she moved back to Austin in 1974. She worked as a librarian at Dawson Elementary School until 1977, when she met George Walker Bush at the home of mutual friends. They married in November, 1977 and made their home in Midland. In 1981, George and Laura Bush became the proud parents of twin girls, who are named Barbara and Jenna, after their grandmothers.
1946 - UNESCO, the United Nations Educational, Scientific and Cultural Organization formed.
1949 - "One Man's Family" premiered on TV and is the longest-running uninterrupted dramatic serial in the history of American radio. This series occurred at the same time as the popular radio drama of the same name. In the first season, the cast included Bert Lytell as Henry Barbour, a wealthy San Francisco stockbroker and Majorie Gateson as his wife, Fanny. Also included were Eva Maria Saint and Tony Randall. The second time the show came to TV it was a 15-minute serial and had an entirely new cast. It debuted as a radio series on April 29, 1932 in Los Angeles, Seattle and San Francisco, moving to the full West Coast NBC network the following month and ended in 1959.
1950 - *POYNTER, JAMES I., Medal of Honor
Rank and organization: Sergeant, U.S. Marine Corps Reserve, Company A, 1st Battalion, 7th Marines, 1st Marine Division (Rein.). Place and date: Near Sudong, Korea, 4 November 1950. Entered service at: Downey, Calif. Born: 1 December 1916, Bloomington, Ill. Citation: For conspicuous gallantry and intrepidity at the risk of his life above and beyond the call of duty while serving as a squad leader in a rifle platoon of Company A, in action against enemy aggressor forces during the defense of Hill 532, south of Sudong, Korea. When a vastly outnumbering, well-concealed hostile force launched a sudden, vicious counterattack against his platoon's hasty defensive position, Sgt. Poynter displayed superb skill and courage in leading his squad and directing its fire against the onrushing enemy. With his ranks critically depleted by casualties and being critically wounded himself, as the onslaught gained momentum and the hostile force surrounded his position, he seized his bayonet and engaged in bitter hand-to-hand combat as the breakthrough continued. Observing 3 machineguns closing in at a distance of 25 yards, he dashed from his position and, grasping hand grenades from fallen marines as he ran, charged the emplacements in rapid succession, killing the crews of 2 and putting the other out of action before he fell, mortally wounded. By his self-sacrificing and valiant conduct, Sgt. Poynter inspired the remaining members of his squad to heroic endeavor in bearing down upon and repelling the disorganized enemy, thereby enabling the platoon to move out of the trap to a more favorable tactical position. His indomitable fighting spirit, fortitude, and great personal valor maintained in the face of overwhelming odds sustain and enhance the finest traditions of the U.S. Naval Service. He gallantly gave his life for his country.
1951 - Top Hits
"Because of You" - Tony Bennett
"I Get Ideas" - Tony Martin
"Down Yonder" - Del Wood
"Slow Poke" - Pee Wee King
1952 - America said, "I Like Ike". The Dwight D. Eisenhower/Richard M. Nixon ticket won a sweeping (55%-44%) victory over Democrat Adlai E. Stevenson and running mate John J. Sparkman. Eisenhower became the 34th President of the U.S. The electoral vote was Eisenhower, 442-89. The popular vote was Eisenhower, 36,938,285; Stevenson 27,312,217; Vincent Hallinan, Progressive, 140,138. The Republicans gained one Senate seat for a 48-47 majority with one seat going to a minor party. In the House, they gained 22 seats for a 221-211 majority, one seating to a minority party. On Election Day, 1952, UNIVAC, the world's first commercially available electronic computer, predicted a landslide for Eisenhower. In a test televised by CBS, the computer used early returns from key states to predict the election, based on voting patterns from 1944 and 1948. However, the computer's predictions were radically different from polls taken by Gallup and Roper, which predicted a close race, and the computer's programmers made adjustments so that the computer's first broadcast prediction corresponded more closely to the polls. Only an hour after the polls had closed with less than ten percent of the votes had been counted, the CBS TV Network, which employed the computer, was able to predict Eisenhower's landslide victory, trumping human experts who had predicted a close race. Ironically, the computer's original prediction of 438 electoral votes for Eisenhower and 93 for Stevenson was only off by four votes. The nation watched with interest as a Republican administration took over the reins of government for the first time in 24 years. The most explosive internal problem was Joseph R. McCarthy. Republican of Wisconsin, charging Soviet espionage activities in the U.S. The administration's most outstanding success was a peace agreement in Korea. Pres. Eisenhower announced the agreement to a relieved country, but warned, "We have won armistice on a single battleground, but not peace in the world."
1953 - Hulan Jack elected first Black Borough President of Manhattan, NYC.
1953 - "How to Marry a Millionaire" premiered, starring Marilyn Monroe, Betty Grable and Lauren Bacall. One of the most popular films with the most beautiful women, it is about three women whose goal in life was to marry a rich man. The ending: love triumphs over all, and to the surprise of all, the richest man of the group.
1954 - Florence Henderson, who was all of 20 years old, joined with Ezio Pinza and Walter Slezak in "Fanny". The show lit up Broadway 888 times.
1954 - Philadelphia A's move to Kansas City. In 1901, the Western League had been renamed the American League and declared itself the second Major League. New franchises in the east were created and some franchises were eliminated in the West. Philadelphia had a new franchise created to compete with the National League's Phillies. Former catcher Connie Mack was recruited to manage the club. Mack in turn persuaded Phillies minority owner Ben Shibe and others to invest in the team called the Philadelphia Athletics. Mack himself bought a 25 percent interest. In the early years, the A's established themselves as one of the dominant teams in the new league, winning the A.L. pennant six times (1902, 1905, 1910, 1911, 1913 and 1914), and winning the World Series in 1910, 1911 and 1913. They won over 100 games in 1910 and 1911, and 99 games in 1914. In 1909, the A's moved into the Majors' first concrete-and-steel ballpark, named Shibe Park. Lean years followed but a 'second dynasty' emerged in 1927-33 when, in 1927 and 1928, the Athletics finished second to the Yankees, then won pennants in 1929, 1930 and 1931, winning the World Series in 1929 and 1930. In each of the three years, the A's won over 100 games. The Depression took its toll and many of the 'dynasty' players were sold off to reduce expense in an era of low attendance. This continued to decimate A's teams and finally forced the sale to Arnold Johnson, who moved the team to KC. They have been the Oakland A's since new owner Charlie Finley moved them there in 1968.
1956 - The top six songs on the pop and R&B charts are identical: Elvis Presley's "Jailhouse Rock," the Everly Brothers' "Wake Up Little Susie," Sam Cooke's "You Send Me," the Rays' "Silhouettes," Rickie Nelson's "Be-Bop Baby" and Jimmie Rodgers' "Honeycomb."
1958 - African-American Shirley Verrett, world renowned opera singer, makes her debut in New York City.
1958 - No. 1 Billboard Pop Hit: "It's Only Make Believe,'' Conway Twitty.
1959 – Cubs SS Ernie Banks won his second consecutive MVP award on the strength of his 45 home runs and 143 RBI.
1959 - Top Hits
"Mack the Knife" - Bobby Darin
"Mr. Blue" - The Fleetwoods
"Put Your Head on My Shoulder" - Paul Anka
"The Three Bells" - The Browns
1959 - After 17-year-old gang member Salvador Agron fatally stabbed two teens in New York, radio station WCBS banned the Bobby Darin hit "Mack the Knife."
1961 - Bob Dylan makes his debut at the Carnegie Chapter Hall in New York City. Most of the fifty people in attendance are his friends who paid two bucks to get in. Dylan was paid twenty dollars for the night.
1963 - The Beatles appear at the Royal Command Performances at the Prince of Wales Theatre in London. In attendance are the Queen Mother, Princess Margaret and Lord Snowden. It was here that John Lennon made his now famous announcement: "For our last number, I'd like to ask for your help. The people in the cheaper seats clap your hands and the rest of you, if you'd just rattle your jewelry. We'd like to sing a song called Twist and Shout."
1967 - Smokey Robinson and the Miracles' "I Second That Emotion" is released.
1967 - Top Hits
"To Sir with Love" - Lulu
"Soul Man" - Sam & Dave
"It Must Be Him" - Vikki Carr
"You Mean the World to Me" - David Houston
1968 - Shirley Chisholm became the first black woman elected to the House of Representatives.
http://www.africanamericans.com/ShirleyChisholm.htm
http://nh.essortment.com/shirleychisholm_ruol.htm
http://scriptorium.lib.duke.edu/wlm/equal/
1970 - King Peter II of Yugoslavia became the first European king to be buried in the United Sates. His Serbian name was Petar Karadjordjevic. He became King on October 11, 1934. He left Yugoslavia in 1941 after it was invaded by Germany, and headed the exiled Yugoslav government during World War II. After 1945, when Yugoslavia became a republic, he lived in New York City.
1972 - "I Can See Clearly Now" by Johnny Nash topped the charts and stayed there for 4 weeks.
1973 - The Chicago Bears set a National Football League record by holding the Green Bay Packers to a minus 12 passing yards.
1973 - The De Franco Family enjoyed their biggest hit when "Heartbeat - It's a Lovebeat" topped out at #3 on the Billboard chart.
1975 - Top Hits
"Island Girl" - Elton John
"Lyin' Eyes" - The Eagles
"They Just Can't Stop It" ("Games People Play") - Spinners
("Turn Out the Lights And") "Love Me Tonight" - Don Williams
1975 – The Orioles' Jim Palmer won his second consecutive Cy Young award after pacing the AL in wins (23), shutouts (10), and ERA (2.09).
1976 - Major league baseball held its first draft of players who had declared themselves free agents. 24 players from 13 clubs were available for selection. Reggie Jackson eventually signed the most lucrative contract in this group, $2.9 million over five years, to play with the New York Yankees.
1978 - "You Needed Me" by Anne Murray topped the charts and stayed there for a week.
1979 - 500 Iranians seized the US Embassy in Teheran, taking some 90 hostages, of whom about 60 were Americans. They vowed to hold the hostages until the former Shah, Mohammed Reza Pahlavi, who was in the US for medical treatments, was returned to Iran for trial. The Shad died July 27, 1980, in an Egyptian military hospital near Cairo. The remaining 52 American hostages were released and left Teheran on January 20, 1981, after 444 days of captivity.
1980 - Republican Ronald Reagan won the White House defeating President Jimmy Carter. Reagan was the 40th President of the U.S., carrying 44 states winning by a landslide (489 electoral votes to Carter's 49). The popular vote was Reagan, 42,797,153; Carter 34, 424,100, John Anderson, independent candidate 5,533,927. In congressional elections, the Republicans picked up 12 Senate seats for a 53-46 majority, with one independent seat. In the House, the Democrats lost 33 seats but kept a majority of 242-192, with one seat going to an independent. On January 20, as Ronald Reagan was being inaugurated, Iran released the 52 captives seized at the U.S. embassy in Teheran, in Nov. 1979, thus ending the Iranian hostage crisis.
1980 - Japan's all-time HR hitter, Sadaharu Oh, retires from professional baseball. The Tokyo Yomiuri Giants' first baseman hit a record 868 home runs in his 22-year playing career.
1980 – Steve Carlton of the Philadelphia Phillies won his second consecutive Cy Young Award. He posted a 24-9 record with a 2.34 ERA and a league-leading 286 strikeouts. He joined Sandy Koufax, Tom Seaver and Jim Palmer as the only three-time Cy winners to that point.
1981 - "The Fall Guy" premiered on TV. An hour-long adventure series, the story centered around a Hollywood stuntman, Colt Seavers, played by Lee Majors, who also moonlighted as a bounty-hunter, catching bail-jumpers. It also starred Douglas Barr, Heather Thomas, Jo Ann Pflug, Marie Post and Negra Volz. Lee Majors also sang the theme song for the show.
1983 - Top Hits
"All Night Long" ("All Night") - Lionel Richie
"One Thing Leads to Another" - The Fixx
"Telefone" ("Long Distance Love Affair") - Sheena Easton
"Islands in the Stream" - Kenny Rogers with Dolly Parton
1983 - The temperature at Billings, MT soars to 77, a new record for the data and month
1984 - Seattle sets an NFL record by returning four interceptions for touchdowns in a 45-0 victory over Kansas City. Dave Brown scores twice while Kenny Easley and Keith Simpson also return interceptions for touchdowns. All of the scores are longer than 50 yards.
1987 - The NBA announces four new franchises; Charlotte (Hornets) and Miami (Heat) for 1988 and Minneapolis (Timberwolves) and Orlando (Magic) for 1989.
1987 - Thirty-two cities in the eastern and south central U.S. reported record high temperatures for the date. Highs of 74 degrees at Portland ME and 86 degrees at Fort Smith, AR equaled November records. It was the fourth day of record warmth for Beckley, WV, Memphis, TN and Paducah, KY. A cold front ushered much colder air into the north central U.S. Gale force winds lashed all five Great Lakes.
1989 - Snow and high winds plagued parts of Colorado and Wyoming. Winds gusted to 71 mph near Wheatland, WY, and reached 80 mph west of Fort Collins, CO. Up to five inches of snow blanketed Yellowstone Park, WY closing many roads. Snow also blanketed northern Minnesota, with seven inches reported at Baudette.
1991 - The Ronald Reagan Presidential Library & Museum was dedicated by five American presidents (the first gathering of five U.S. presidents). Reagan, President George Bush, and former presidents Jimmy Carter, Gerald R. Ford and Richard M. Nixon attended the ceremonies in Simi Valley, California.
1991 - Top Hits
"Romantic" - Karyn White
"Cream" - Prince & The N.P.G.
"Can't Stop This Thing We Started" - Bryan Adams
"Anymore" - Travis Tritt
1991 - Bobby "Blue" Bland, Booker T. & The M.G.s, Johnny Cash, Jimi Hendrix, The Isley Brothers, Sam & Dave and The Yardbirds are elected to the Rock and Roll Hall of Fame.
1992 - Elton John and his songwriting partner Bernie Taupin sign a $39 million publishing contract with Warner-Chappell music -- the largest music publishing firm.
1993 - The NBA Board of Governors accepted a recommendation from the Expansion Committee to award a franchise to a Toronto group headed by John Bitlove, Jr. The team, later named the Raptors, began play in the 1995-96 season.
1997 - After an 18-month delay, Capitol Records releases The Beach Boys' "The Pet Sounds Sessions," a 4-CD boxed set which details the creation of The Beach Boys' album "Pet Sounds." Overseen by producer Brian Wilson, the collection allows the listener to hear a capella vocals from the master tapes and alternate mixes of the songs.
2001 - In Game 7 of a classic World Series, Arizona rallies for two runs in the bottom of the ninth, defeating the Yankees and their usually unbeatable closer, Mariano Rivera, 3-2. The four-year old Diamondbacks, the youngest franchise to win a Fall Classic, end New York's string of three consecutive World Championships. This was also the first World Series to have been played in November, delayed out of deference to those who lost their lives on 9/11.
http://www.sportingnews.com/archives/worldseries/2001.html
2002 - Colorado Rockies right-hander Jason Jennings (16-6, 4.52) becomes first member of the Rockies to be selected by the BBWAA as the National League Rookie of the Year. The 24-year old right-hander receives 27 first-place votes from the 32 writers participating in the balloting.
2003 - Miami-Dade County Commissioners approved a plan committing $73 million in tax money toward a new Major League ballpark for the Marlins. The World Champions, who have agreed to change their name to the Miami Marlins if the city builds the ballpark, want to begin playing in the $325 million new park in 2007, but still doesn't have a plan for raising $137 million needed as part of their commitment.
2008 - Democrat Barack Obama was elected the first black President of the United States, defeating Republican John McCain; Democrats gained seats in the Senate and House.
2013 - A successor to the SR-71 Blackbird is being built by Lockheed Martin. The company's Advanced Development Programs, known by the alias Skunk Works, has taken on the challenge to build the SR-72, capable of flying at Mach 6 with expected delivery in 2023.
2013 - A private collection of 1,500 works of art plundered by the Nazi's and discovered in a Munich apartment in 2012, has an estimated worth of $1 billion; lost works include paintings by Matisse, Paul Klee, Marc Chagall and Picasso

World Series Champions
2001 - Arizona Diamondbacks.
-------------------------------------------------------------

SuDoku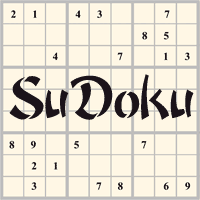 The object is to insert the numbers in the boxes to satisfy only one condition: each row, column and 3x3 box must contain the digits 1 through 9 exactly once. What could be simpler?
http://leasingnews.org/Soduku/soduko-main.htm
--------------------------------------------------------------

Daily Puzzle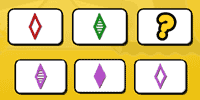 How to play:
http://www.setgame.com/set/puzzle_frame.htm
Refresh for current date:
http://www.setgame.com/set/puzzle_frame.htm
--------------------------------------------------------------


http://www.gasbuddy.com/
http://www.gasbuddy.com/GB_Map_Gas_Prices.aspx
http://www.gasbuddy.com/GB_Mobile_Instructions.aspx
--------------------------------------------------------------

Weather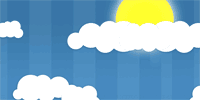 See USA map, click to specific area, no commercials
--------------------------------------------------------------

Traffic Live---
Real Time Traffic Information
You can save up to 20 different routes and check them out with one click,
or type in a new route to learn the traffic live
--------------------------------