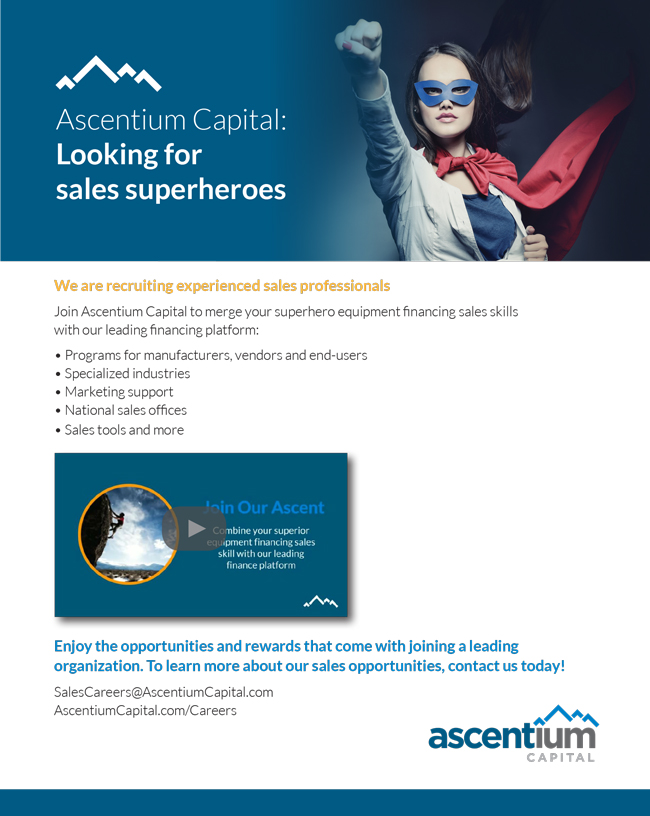 Thursday, November 10, 2016


Today's Equipment Leasing Headlines

Pictures from the Past - November 10, 1995
"Dancing the Night Away"
Funders Looking for New Broker Business
Updated
New Hires/Promotions in the Leasing Business
and Related Industries
Leasing Industry Ads---Help Wanted
Join a Leading Organization
Sales Makes it Happen by Steve Chriest
Ending the Crisis in Sales Management
Lending Club on Path to Recovery
www.businessinsider.com
Since I need a Loan, I'm a Bad Credit Risk
Cartoon
Free Webair on Electronic Chattel Paper
Sign Up for December 14th
Amembal & Halladay's November Public Seminar Schedule
Singapore
Veteran's Day Movies: Sands of Iwo Jima/Fixed Bayonets
The Deer Hunter/Three Kings/Stop-Loss
Digital Reviews by Leasing News' Fernando Croce
Border Collie Mix
Salt Lake City, Utah Adopt-a-Dog
ELFA Announces 2017 Business Council
Steering Committees
Broker/Funder/Industry Lists | Features (writer's columns)
Top Ten Stories Chosen by Readers | Top Stories last six months
www.leasingcomplaints.com (Be Careful of Doing Business)
www.evergreenleasingnews.org
Leasing News Icon for Android Mobile Device
You May have Missed---
Baseball Poem
Sports Briefs---
California Nuts Brief---
"Gimme that Wine"
This Day in American History
SuDoku
Daily Puzzle
GasBuddy
Weather, USA or specific area
Traffic Live----
######## surrounding the article denotes it is a "press release" and was not written by Leasing News nor information verified, but from the source noted. When an article is signed by the writer, it is considered a "by line." It reflects the opinion and research of the writer.


Please send a colleague and ask them to subscribe. We are free.
Email kitmenkin@leasingnews.org and in subject line: subscribe

[headlines]
--------------------------------------------------------------
November 10, 1995 - Pictures from the Past
"Dancing the Night Away"
"Dancing the Night Away"--From top right, Ginny Young, Brava Capital, and Robert Rodi, CLP, the American Lease Exchange, show off their moves at Saturday's 'Roaring 20's Dinner Gala.
Inset: Pat Roberts, M&R Leasing, Inc., and Phil Dushey, Global Leasing Services at the Roaring 20's."
"Best Couple winners Christopher "Kit" Menkin and Susan Robert."
November, 1995, Western Association of Equipment Leasing
Regional Reporter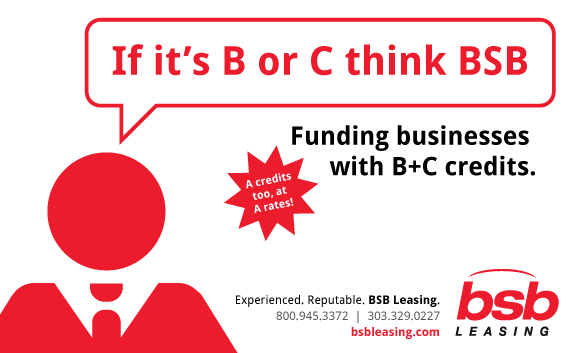 [headlines]
--------------------------------------------------------------
Funders Looking for New Broker Business
Updated

To qualify for this list, the company must be a funder (as qualified by Leasing News) and on the "Funder List," an acceptable Better Business Bureau Rating and no history of complaints at Leasing News. Also, it is their practice to notify lessees in advance when the lease will end and what the residual will be, specifically not automating extra lease payments, or insisting their discounter follow the same policy. We reserve the right to not list a company who does not meet these qualifications.
There is no advertising fee or charge for a listing. They are "free." Leasing News makes no endorsement of any of the companies listed, except they have qualified to be on this specific list.
We encourage companies who are listed to contact us for any change or addition they would like to make. We encourage adding further information as an "attachment" or clarification of what they have to offer would be helpful to readers.
Please send company name, contact/email or telephone number as well as a URL to attach or description to kitmenkin@leasingnews.org


Alphabetical list - click on company name to view more details
1st Enterprise Bank Leasing
Advantage Funding
Allegheny Valley Bank Leasing
Allstate Leasing
American Leasefund, Inc.
Bankers Capital
Barrett Capital Corporation
Black Rock Capital
Boston Financial & Equity Corp.
BSB Leasing, Inc.
Calfund, LLC
Chesapeake Industrial Leasing Co., Inc.
Citizens Business Bank

Cobra Capital LLC
Dakota Financial
Exchange Bank Leasing (formerly Dumac Leasing)
FirstLease, Inc.
First Federal Leasing
First Foundation Bank
First Midwest Equipment Finance
Financial Pacific Leasing
Forum Financial Services, Inc.
Gonor Funding
Lease Corporation of America
Madison Capital

Maxim Commercial Capital, LLC
Mesa Leasing
National Equipment Finance
NexTier Leasing
NFS Leasing, Inc
Northwest Leasing Company, Inc
P&L Capital Corporation
Padco Financial Services
Pawnee Leasing Corporation
RLC Funding
Standard Professional Services, LLC
Summit Leasing, Inc.
TEAM Funding Solutions
TimePayment
Vision Financial Group, Inc.
[headlines]
--------------------------------------------------------------
New Hires/Promotions in the Leasing Business
and Related Industries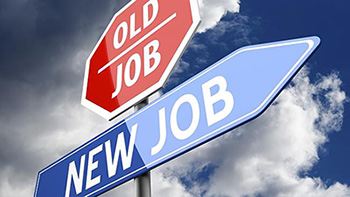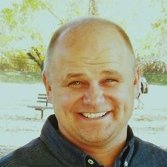 Steve Ayers was hired as Vice President, Commercial Officer at Capital Community Bank, Salt Lake City, Utah. Previously, he was Lease Manager, Vice President, Prime Alliance Bank (August, 2012 – October, 2016); Commercial Loan Officer, Vice President, Bank of Utah (August, 2010 – August, 2012); Vice President, Commercial Officer, American West Bank (March, 2007 – August, 2010); Vice-President, Credit Analyst/Commercial Loan Officer, Zions Bank (August, 2000 – March, 2007). Languages: Spanish. Volunteer: Scout Master/Varsity-Venture Leader, Boy Scouts of America, February, 1997. Education: Pacific Coast Banking School, University of Washington (2014 – 2016); University of Utah, David Eccles School of Business, Bachelor's Degree, Finance (1998 – 1999). Salt Lake Community College, Associate's degree, Business/Commerce, General
(1994 – 1998).
https://www.linkedin.com/in/steve-ayers-9a193750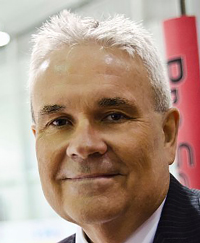 John D. Gullman joins Crestmark Bank, Troy, Michigan, as Regional First Vice President; based in the Miami/Fort Lauderdale, Florida, Area. He previously was Senior Vice President, Commercial Finance Specialist, BB&T (June, 2013- October, 2016); SVP, PNC Bank (March, 2010-June, 2013); Vice President, Fifth Third Bank May, 2004 - March, 2010); Partner, GSR Partners (May, 1991 – July, 2003); VP, Southeast Bank (1980 – 1986). Organizations: Association for Corporate Growth, Starting January, 1992. Additional Organizations: Commercial Finance Association. Volunteer: Member of the Executive Board of Directors. Florida Scholastic Hockey League, January, 2014. One of three directors that run the high school hockey league in South Florida. The FSHL has 16 teams with over 320 participants. Prior to assuming this role, I was a member of the league's Advisory Board as well as a coach for 14 years.
https://www.linkedin.com/in/john-gullman-30aa2a10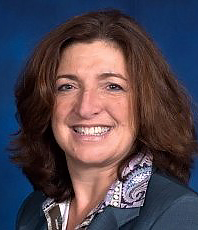 Marisa J. Harney was hired as Executive Vice President, Chief Credit Officer, CIT Group, New York City. Previously, she was Chief Risk Officer, GE Capital, Americas (August, 2013-October, 2016); Managing Director, Risk Management Executive, Bank of America (2004 – July, 2013); Managing Director, Credit Risk Management, Credit Suisse (1997 – 2004); Director, Media & Telecom Banking, CIBC World Markets (1996 – 1997); Director, Media & Telecom Banking, CIBC World Markets (1996 – 1997); AVP, Media Banking Group, Deutsche Bank (1980 – 1985). Education: New York University, Stern School of Business, Master of Business Administration (MBA), Finance, General (1979 – 1980). Fordham University, Bachelor of Science (B.S.), Finance, General (1976 – 1979).
https://www.linkedin.com/in/mharney

Christina Manall was hired as Senior Account Executive, Lease Corporation of America, Troy, Michigan. She is located in the Greater Philadelphia Area. She joined Navitas Lease Corp., August, 2014, as Account Manager, and was promoted July, 2015 to Director of National Accounts. Previously, she was Regional Account Manager Creekridge Capital (November 2012–August, 2014); Business Development Manager, Marlin Leasing (September, 2010–November, 2012); Sales Manager, AT&T Mobility (August 2006–September 2010). https://www.linkedin.com/in/christina-manall-b2b10824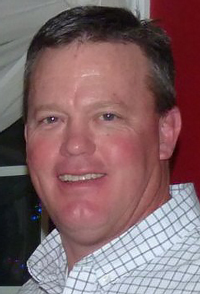 Mark McCabe has rejoined CIT Group as Regional Sales Manager, Midwest territory. He is based out of the Greater Boston Area. Previously, he was Director of Sales, A.D. Markepeace Company (June, 2015 - September, 2016). He joined the CIT Group in 1996 working his way up to Sales Manager; promoted August, 2005 to Vice President of Sales Dealer Channel, US. Prior, he was Inside Sales Manager, BayBank (March, 1993-September, 1996). Education: Norwich University, BS, Communication (1983 – 1987). Minor in English. Activities and Societies: Corp of Cadets, 4years ROTC. Varsity Football Team, 4 years, Captain. Marlborough High School (1979-1983)
https://www.linkedin.com/in/mark-mccabe-617326b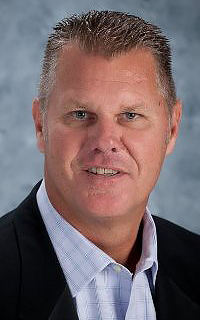 Preston Porter has rejoined the CIT Group as AVP, Regional Sales Manager; based out of Tampa/St. Petersburg, Florida, responsible for business activities in the Southeast. He previously was Senior
Regional Sales Manager for Wells Fargo Equipment Finance, formerly GE Capital (August, 2011 -September, 2016); Senior Sales Manager, CIT Group (January, 2000 - August, 2011); Sales Manager,
AT&T Capital (1998-2000); Sales, Becton, Dickinson and Company (1993-1995). Education: Florida State University, BS, Economics
(1985 – 1988). Activities and Societies: Kappa Alpha Order
https://www.linkedin.com/in/preston-porter-4a98b419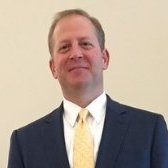 Jason Price has been named President of GrowthFunding Equipment Finance, Riverton, Utah, the newest Division of People's Intermountain Bank. In October, 2016, he joined Bank of American Fork, a division of People's Intermountain Bank. Prior, he was President, Prime Alliance Bank (October, 2009 – October, 2015). Languages: Spanish. Education: Brigham Young University, Bachelor of Science (B.S.), Finance/ University of Phoenix, Master of Business Administration (MBA). Pacific Coast Banking School.

Brian Walker was hired as Business Development Officer at VFI Corporate Finance, Salt Lake City, Utah. Prior, he started at Mazuma Capital Corp. April, 2007, as Senior Account Executive; promoted April, 2009 as Marketing Manager. From January, 1999 to December, 2001, he was Assistant Store Manager, Walgreens. Organizations: ELFA. https://www.linkedin.com/in/brian-walker-72097912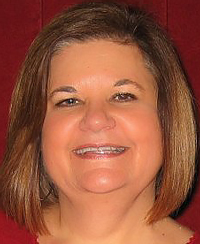 Lisa Whitehead was hired by First Foundation Bank, Irvine, California, as Vice President of Sales and Service in the Equipment Finance Department. Previously, for close to 13 years, she was Operations Manager, Pacifica Capital. Prior, Documentation & Funding Manager, Macarthur Business Credit (2000 – 2004). Regional Manager, American Diabetes Association (1998 – 2000); Lease Sales, Perry Morris Corporation (1989 – 1992); Sales/Customer Service Manager/Broker Relations, Avco Leasing (1987 – 1989). Education:
California State University, Fullerton, Communications, Public Relations
(1995 – 1998). Highline College, Fashion Merchandising, Business/Interior Design (1978 – 1981).
https://www.linkedin.com/in/lisa-whitehead-clfp-2a972729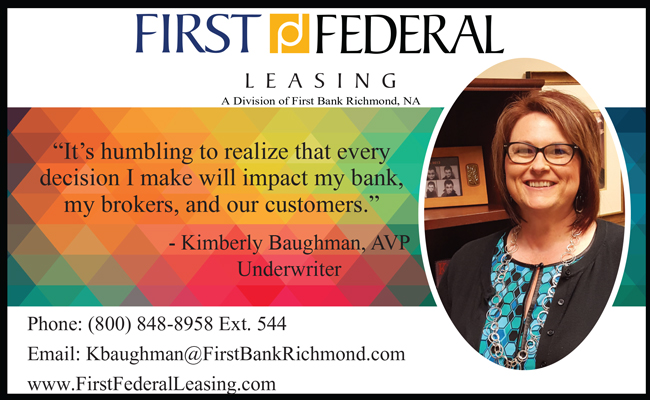 [headlines]
--------------------------------------------------------------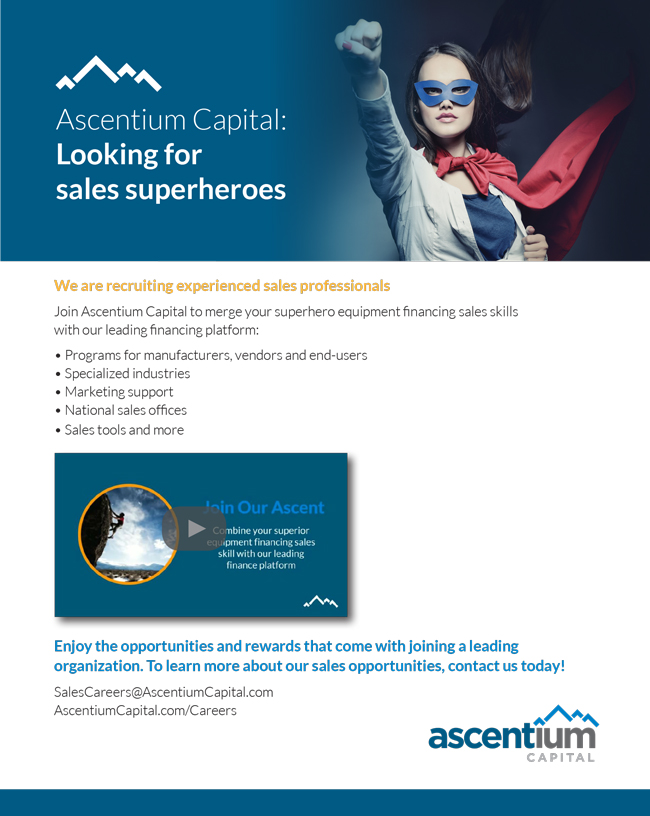 [headlines]
--------------------------------------------------------------
Sales Makes it Happen by Steve Chriest
Ending the Crisis in Sales Management
There are at least four steps senior managers can take to ease or end the crisis in sales management. First, they must stop the automatic practice of promoting great salespeople to the position of sales managers. Second, they must stop using sales managers to sell to and supervise important customers. Third, senior managers must invest in the education and training of sales managers. Finally, senior managers must allow sales managers to develop themselves and their teams.
The psychological profiling experts have told us for years that when a great salesperson becomes a sales manager, three things usually occur: The company loses a great salesperson, the company gains a mediocre or terrible sales manager, and the company's customers suffer in the transition.
Senior managers can avoid these unfortunate results by first determining whether or not the salesperson under consideration for a promotion to sales manager possesses the aptitude required for management. Once it is determined that the salesperson can perform the duties of a sales manager, the next step is to determine "if" he or she will perform the duties. Ability without desire will result in a bad promotion decision.
Second, stop encouraging or allowing sales managers to play frontline, active roles in selling to and managing key customers. Too many sales managers today are "managers" in name only. Their real function is to act as their company's primary sales point with important customers.
As sales managers continue to perform sales duties, they do not have time to perform the functions of sales managers. Worse, the sales team is robbed of the chance for high-level sales experience and the successes to be gained from interaction with the company's most important customers. The best and brightest sales team members recognize this and plan their exit, seeking employers who are willing to help them gain experience and grow as professionals.
Third, commit time, money and other resources to the education and training of their sales managers. Senior managers must commit to developing comprehensive sales management programs that teach sales managers how to attract, develop and retain top sales performers.
It is baffling that company managers spend so much money training financial managers, various operations managers, production managers, and customer service managers, and spend so little money on training sales managers, who theoretically oversee the company's revenue generating process!
Finally, the crisis in sales management cannot ease or end until senior managers allow their sales managers to do the real work of sales management. The most comprehensive sales management training programs won't work unless sales managers are allowed to execute a sales and sales management process that is designed to support the growth of the sales managers and their team members.

Steve Chriest is the CEO of Open Advance and author of "Selling to the E-Suite, The Proven System for Reaching and Selling Senior Executives and Business Acumen 101." He recently re-named his company from Selling-Up. He produces video and radio blogs, as well as continuing as a columnist for Leasing News since 2005.
www.openadvance.com/contact/
925-263-2702
www.openadvance.com/

(Leasing News provides this ad "gratis" as a means
to help support the growth of Lease Police)
[headlines]
--------------------------------------------------------------
Lending Club on Path to Recovery
www.businessinsider.com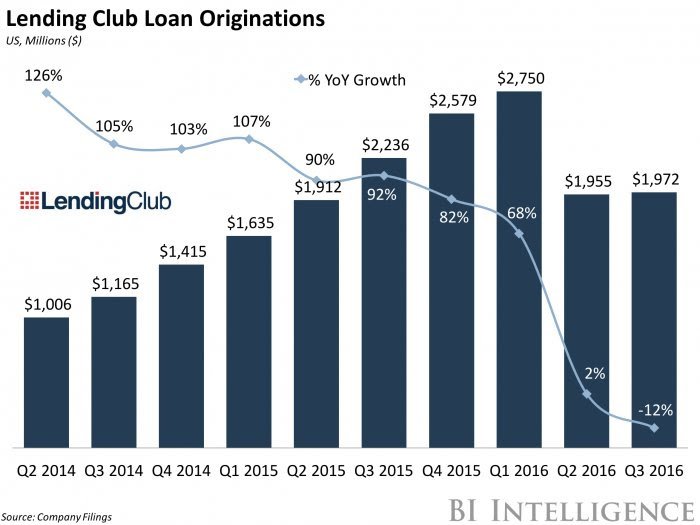 After a disastrous start to the year, the US marketplace lender seems to be on the path to recovery. The company saw an exodus of investors and a fall in revenue after a fraud scandal and the resignation of its chief executive, Renaud Laplanche, in May.
But its Q3 results, released on Monday, indicate that its comeback strategy is beginning to pay off. Lending Club appointed a new CEO, Scott Sanborn, in July, under whom the company introduced several measures, including tightening loan qualifications, issuing cash incentives to investors, and expanding its compliance team, to get the business back on track.
There's some evidence that its strategy is working:
Q3 loan originations reached $1.97 billion, compared with $1.96 billion in Q2. While this marks a relatively flat performance, it's a significant improvement on Q2 when loan originations were down 29% sequentially from Q1.
Net revenue reached $114.6 million, up 11% from $103.4 million in Q2. Q3 revenue was down 1.5% year-over-year (YoY) but beat analyst predictions of $103.7 million, according to Reuters.
Investor diversity rebounded, with banks and other institutional investors returning to the platform. This was a key aim of the platform's comeback strategy. Banks' share of investment increased from 13% in Q2 to 15% in Q3, while other institutional investors' share increased from 19% in Q2 to 21% in Q3.
Net losses narrowed in Q3, to $36.5 million, from $81.4 million in Q2. Q3 losses were expected due to the impact of $11 million paid out in cash incentives for investors, and $20 million spent on "unusual expenses," including the costs of a board review into Laplanche's conduct, legal and audit fees, and staff retention costs. Losses likely narrowed in Q3 because the firm didn't have to continue its investor incentive program after August.
Lending Club's Q3 results suggest its recovery will be sustainable. The company knows it's not out of the woods yet, but its renewed focus on compliance and transparency signal it's taking steps in the right direction. In addition, Lending Club is implementing strategies aimed at diversifying its capital sources and revenue streams.
These include an October deal with Credigy, a subsidiary of National Bank of Canada, to fund up to $1.3 billion of loans, as well as the launch of an auto refinancing product. As yet, it is too soon to tell whether these moves will prove effective, but the success of the firm's other initiatives demonstrates Lending Club's considerable progress thus far in turning things around.
Small businesses represent 99% of US companies, 54% of total sales, and 55% of all jobs, according to the US Small Business Administration.
These businesses need capital in order to grow, but small businesses are underfunded — only half of small businesses with $100,000 to $1 million of annual revenue received at least some of the financing they applied for from large banks in late 2015. This is partially because banks have retreated from this segment because issuing loans to small businesses using the traditional underwriting model is expensive. This leaves a massive amount of unfulfilled loans that we estimate reached $96.5 billion in Q4 2015.
Alternative lending companies have stepped in to capitalize on the opportunity available in helping meet more small business' lending needs. Alternative small business lending platforms use machine learning and digital tools to extend credit to a wide array of small businesses quickly and efficiently, particularly to those that have been rejected by banks. Alternative small business lending companies provide digital platforms that connect small business borrowers to capital using nontraditional means.
We estimate that alternative small business lenders originated $5 billion and had a 4.3% share of the small business lending market in the US in 2015. But alternative small business lending platforms will originate $52 billion and gain a 20.7% share of the total market by 2020, driven by the continued growth of new players, increased borrower awareness and interest, and most importantly, major partnerships with big banks.

[headlines]
--------------------------------------------------------------
[headlines]
--------------------------------------------------------------
Free Webinair on Electronic Chattel Paper
Sign Up for December 14th

The Equipment Leasing and Finance Association, along with eOriginal, recently announced an initiative to expand the use of electronic chattel paper in the equipment finance space. All Leasing News readers are invited to join Stephen Bisbee, President and CEO of eOriginal; Dominic Liberatore, Deputy Chief Counsel, DLL; and Dave Schaefer, CEO of Mintaka, for a webinar on Dec. 14 at 2 p.m. EST./11:00 a.m. PT. Attendees will learn:
What e-chattel is and its significance within the equipment space.
Requirements lenders should consider before making the digital shift.
How digital technology will ensure contract integrity and transparency for securitizing digital financial assets.
Register today to secure your spot!
http://info.eoriginal.com/WEDECEL16-ELFAREG.html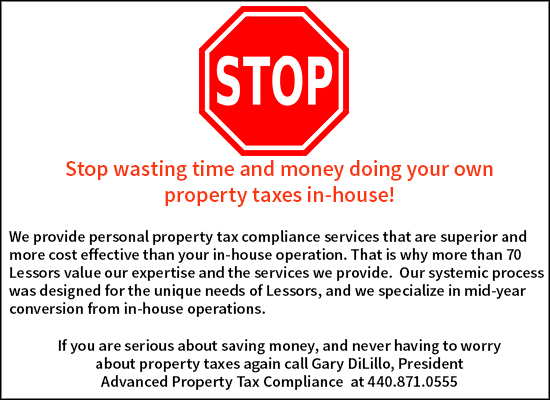 [headlines]
--------------------------------------------------------------
Amembal & Halladay's November
Public Seminar Schedule
Singapore
Operating Leases – Maximizing Benefits, Minimizing Risks
November 15 – 16 / Instructor: Sudhir Amembal
Operating leases provide the customer with a host of benefits that finance leases do not; and, simultaneously allow the lessor to benefit from profit sources not found in finance leases. The product will soon face dramatic changes in light of the new accounting rules; yet, because of the numerous significant benefits it delivers, it will continue to remain extremely viable.

Residual Setting and Asset Management – A Case Study Approach
November 17 / Instructor: Shawn Halladay
Use hands-on case studies to learn about the skills and knowledge necessary to create the added customer value of fair market value leases. This course will illustrate the approach and techniques necessary to successfully navigate the opportunities of managing leased assets.

Lease Pricing – How to Profitably Meet Customer Needs
November 18 / Instructor: Shawn Halladay
This seminar will assist lessors in creating transactions that meet both customer needs and internal profit requirements. Practical application of the course content through case studies and real world examples will add extra value to the learning experience.

Download our Singapore brochure.
As a gesture of our gratitude, we are happy to offer you or anyone else from your company, a 20% discount if three or more attend any of the seminars at either venue. The three or more do not have to attend the same seminar or the same venue; however, to avail of the discount, please note that all registrations and payment for such must be received at the same time.
November's seminars are the perfect opportunity to learn; refresh/enhance your expertise; and, get up-to-date on the leasing industry's most discussed topics and practices.
To register for the above seminars or, if you would like more information on such, please contact us at kelly@amembalandhalladay.com.
[headlines]
--------------------------------------------------------------
Special Veteran's Day Column
By Fernando F. Croce
In honor of the sacrifices of our nation's fighting men and women, we're recommending a group of classic movies both old and new that best embody and honor their heroism. Check them out on Netflix.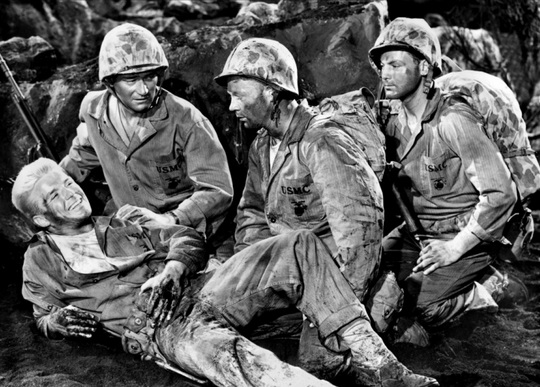 Sands of Iwo Jima(Allan Dwan, 1949): John Wayne had one of his most beloved parts in this sturdy dramatization of the World War II battle of Iwo Jima. Wayne plays Sgt. John Stryker, a Marine martinet whose tough ways seem both necessary and overly strict as he leads his young recruits into the battleground. One of his men, Peter (John Agar), has special reason to be with Stryker's troops, as his father fought alongside the ornery sergeant many years before. As they train and fight together, however, Stryker's complex past emerges and a strong bond develops. Directed by prolific veteran Allan Dwan, a splendid silent-era veteran with decades of experience, this is a rousing view of the personal side of the men bravely risking their lives for their countries.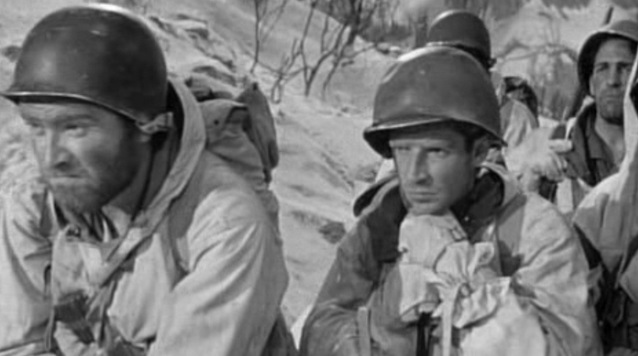 Fixed Bayonets! (Samuel Fuller, 1951): A battleground veteran, Samuel Fuller could bring an unmatched sense of visceral truth to his views of people at war. Among his most underrated films is this tight, tense account of the Korean War, chronicling the struggles of a division of American soldiers on a cold and volatile environment. Among the stranded platoon members is Corporate Denno (Richard Basehart), who must adapt his innately gentle nature to the toughness and death ahead if he wants to make it back home alive. With enemy soldiers lurking in every corner, Denno and the others make their way through an icy mountain. Tempering his eye for gritty detail with bursts of dark humor, Fuller and his cast (which include Gene Evans, the powerhouse star of his classic "The Steel Helmet") craft a memorable walk behind enemy lines.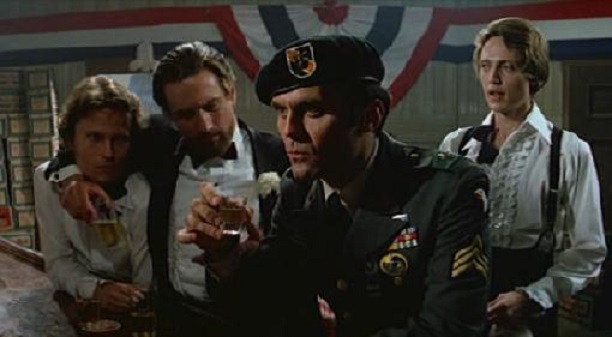 The Deer Hunter (Michael Cimino, 1978): Director Michael Cimino was never afraid of a large canvas, and his blend of the personal and the monumental proved ideal for this overwhelming drama, focusing on the effects of the Vietnam War on a close-knit group of Pennsylvania friends. Focusing on the near-mythic bond between Michael (Robert De Niro), Nick (Christopher Walken, in an Oscar-winning performance), and Steven (John Savage), the narrative takes them from the proletarian warmth of their hometown to the infernal horrors of the war. Michael and Nick manage to return, though the traumatized Nick remains in Vietnam. Can Michael rescue his friend before it's too late? Controversial and emotionally enveloping, Cimino's most celebrated work continues to linger as a harrowing and profoundly moving portrait of the complex relationship between people and their country.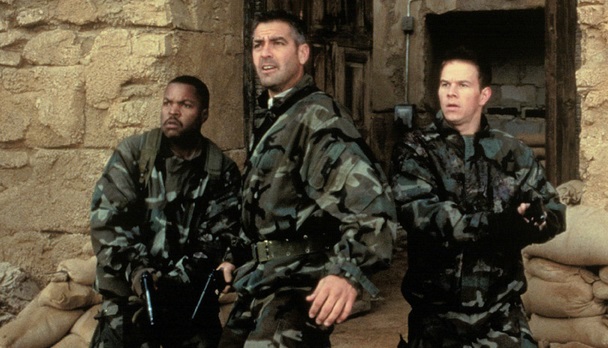 Three Kings (David O. Russell, 1999): Patriotism mixed with tongue-in-cheek adventure in this inventive drama from acclaimed director David O. Russell ("American Hustle"). Set just after the end of the Gulf War, the story details a group of American soldiers as they embark on an often surreal trek to locate a cache of Saddam Hussein's gold. Leading them is Major Archie Gates (George Clooney), whose cynical nature is affected by the people they meet and events they witness along the way. By his side are Sergeant Barlow (Mark Wahlberg) and Sergeant Elgin (Ice Cube), who run into Iraqi rebels in need of help against Hussein's return. Combining heroism with helter-skelter satire in a way that reminded many a critic of Francis Ford Coppola's classic "Apocalypse Now," the picture is an invigorating meld of action and critique.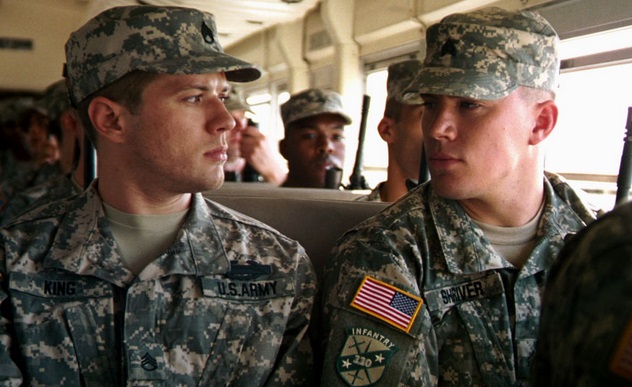 Stop-Loss (Kimberly Pierce, 2008): Having already sympathetically explored the lives of troubled characters in "Boys Don't Cry," Kimberly Pierce proved to be a good choice to examine the post-war limbo faced by many veterans in this tough and sensitive drama. Ryan Phillippe plays Staff Sergeant Brandon King, who, having completed his tour of duty in Iraq, returns to his small hometown in Texas. Hoping to resume his civilian life, he is instead faced with a military loophole. With the support of his friend Michelle (Abbie Cornish), Brandon decides to travel to Washington, in a journey that doubles as a reminder of his values during wartime. With a strong cast that also includes Joseph Gordon-Levitt and Channing Tatum, Pierce uses a soldier's story as a way to give voice to brave people who are often overlooked by the society they've risked their lives to protect.
[headlines]
--------------------------------------------------------------
Border Collie Mix
Salt Lake City, Utah Adopt-a-Dog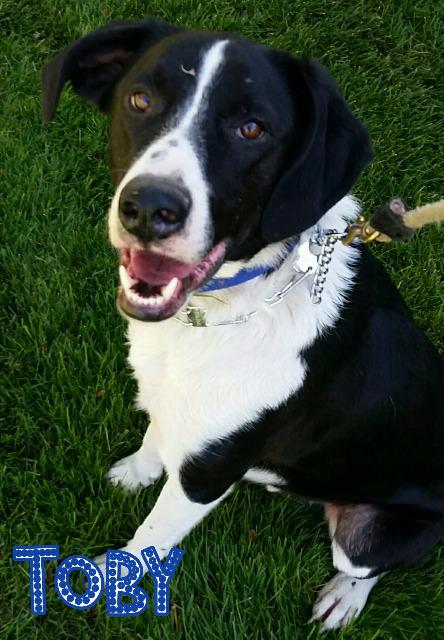 Toby
Pet ID: O2015057
Male
Medium
Adult
Neutered
Current on Vaccinations
Toby is a beautiful Border Collie. He loves a good, sturdy tennis ball! He is an energetic, highly intelligent boy who is accepting of all people, including children. Toby has completed intensive professional dog training, and is eager to demonstrate his commitment to his new skills and manners! GRAIN FREE, POULTRY FREE FOOD IS A MUST!
For additional information regarding this pet please contact Utah Animal Adoption Center at (801) 355-PETS (7387) or email info@utahanimals.org.
Our shelter is located at 1955 N. Redwood Road in Salt Lake City.
Open hours to the public are Tuesday - Saturday, 10 AM - 6 PM. Please note that we stop showing animals at 5:30 PM.
UTAH ANIMAL ADOPTION CENTER
801-355-PETS (7387)
1955 N. Redwood Road
Salt Lake City, UT 84116
Adopt a Pet
http://www.adoptapet.com/
[headlines]
--------------------------------------------------------------
#### Press Release #############################
ELFA Announces 2017 Business Council
Steering Committees
Washington, D.C. – The Equipment Leasing and Finance Association has announced the results of the association's September 2016 Business Council Steering Committee elections. The Business Council Steering Committees are the association's primary constituent bodies and are an integral part of ELFA's operations, providing critical input on the direction of the association and serving as a bridge between the membership and the Board of Directors and staff. Each committee analyzes the needs of companies in the segment it represents and recommends to the Board of Directors how to meet those needs. The committee members are elected by the Business Council membership for a term of two years on a staggered basis.
The following individuals will serve on the five committees in 2017. Asterisks indicate members who were newly elected or re-elected in the September 2016 elections. The ETAC Liaison are representatives from ELFA's Emerging Talent Leadership Council.
The Captive and Vendor Finance Business Council Steering Committee represents financial services organizations that provide sales-assisted financing and vendor and manufacturer support activities, either on a third-party or captive basis.
Michael Sweeney, EverBank Commercial Finance, Inc.* (Committee Chair)
Andrew Blacklock, Cisco Systems Capital Corporation*
Charles Carter, Volvo Financial Services Region the Americas*
Todd Clegg, GE Capital
RJ Grimshaw, UniFi Equipment Finance
Dominic Janney, Canon Financial Services
Michael Jones, CIT*
Gene Karger, Toyota Commercial Finance*
Sanjay Kumar, Cisco Systems Capital Corporation (Board Liaison)
Keith Large, AGCO Finance
Thomas Mariani, CNH Industrial Capital LLC*
Chiara Medicina, Cisco Systems Capital Corporation (ETAC Liaison)
Randy Montrose, Franklin Equipment, LLC*
JP Nicoletta, GSG Financial LLC*
John Okerson, Siemens Financial Services, Inc.
Joel Van Vark, John Deere Financial
Dan Waller, Wells Fargo Equipment Finance
Gary Weiss, Pentax Medical
The Financial Institutions Business Council Steering Committee represents bank-related and other financial institutions (commercial banks, investment banks, and multi-line finance companies) engaged in the middle-market and large-ticket sectors.
Michael Romanowski, Farm Credit Leasing Services Corporation* (Committee Chair)
Peter Bullen, Key Equipment Finance*
Jeffry Elliott, Huntington Equipment Finance
John J. Evans, Bank of the West (Board Liaison)
R. Timothy Evans, F.N.B. Equipment Finance
David Farrell, Banc of America Leasing
Nathan Gibbons, First American Equipment Finance, A City National Bank Company (ETAC Liaison)
Joe Hines, SunTrust Equipment Finance & Leasing Corp*
David Miele, Citizens Asset Finance, Inc.
Eric Miller, CIT*
Kirk Phillips, Wintrust Commercial Finance
Ken Sullivan, TD Equipment Finance, Inc.*
David Verkinderen, U.S. Bank Equipment Finance*
Stephen White, Stonebriar Commercial Finance, LLC
Mike Wiedemer, First American Equipment Finance, A City National Bank Company*
Bonnie Wright, Wells Fargo Equipment Finance*
The Independent Middle Market Business Council Steering Committee represents non-bank-related organizations primarily involved in transactions between $250,000 and $5 million, either individually or through lines.
Connie Eimers, Vision Financial Group, Inc. (Committee Chair)
Michael Brigante, Nations Equipment Finance, LLC
Malia K. Du Mont, Axis Capital, Inc.*
Mark Duncan, Hitachi Capital America*
Brian Eschmann, Trans Lease, Inc.
Brian Fleming, FORT Capital Resources, LLC
Don Hansen, Regents Capital Corporation*
Willis Kleinjan, Northland Capital Equipment Finance*
David Mirsky, Pacific Rim Capital, Inc. (Board Liaison)
Nancy Pistorio, Madison Capital, LLC*
Marci Slagle, VFI Corporate Finance*
Carol Virgin, CHG-MERIDIAN USA Corp.*
The Service Providers Business Council Steering Committee represents organizations and firms providing a variety of related services to the members of the other four Business Councils. Associated company types include: accounting, collections, law, consulting, software, equipment management, university/government, executive recruiters, insurance, nonprofits/associations and publishers.
Jeff Dicosola, Great American Insurance (Committee Chair)
Donna Christensen, Corporation Service Company*
Joe Collins, Orion First Financial, LLC
Debbie Devassy, Askounis & Darcy, PC
Jon Gerson, Executive Solutions for Leasing and Finance, Inc.*
Jesse Johnson, LeaseTeam, Inc.*
Martin Klotzman, Ivory Consulting Corporation (ETAC Liaison)
Richard Lewis, JDR Solutions Inc.*
Shari Lipski, ECS Financial Services, Inc.*
Mark McClanahan, EDA (Equipment Data Associates)
Vijay Negi, Genpact, LLC*
Brittany Ogden, Quarles & Brady, LLP*
Nathan Petrie, PayNet, Inc.*
Bill Phelan, PayNet, Inc. (Board Liaison)
Ross Taylor, Keating Muething & Klekamp PLL*
Mike Toglia, Equipment Finance Advisor
Don Trost, NetSol Technologies
David Wiener, The Alta Group*
The Small Ticket Business Council Steering Committee represents financial services organizations primarily involved in transactions under $250,000, either individually or through lines.
David Normandin, Hanmi Bank (Committee Chair)*
John Beard, LEAF Commercial Capital Inc.
Quentin Cote, Mintaka Financial*
Joseph T. (Tom) Ellis, U.S. Bank Equipment Finance*
Michael Green, Dakota Financial, LLC
Don Link, Hitachi Capital America Corp.*
Zack Marsh, Mintaka Financial (ETAC Liaison)
Bob Neagle, Ascentium Capital LLC (Board Liaison)*
Mark Scardigli, Marlin Leasing Corp.
Amy Spragg, Pacifica Capital*
Shannon Stangl, DLL*
John Vande Moore, ENGS Commercial Finance Co.*
About ELFA
The Equipment Leasing and Finance Association (ELFA) is the trade association that represents companies in the $1 trillion equipment finance sector, which includes financial services companies and manufacturers engaged in financing capital goods. ELFA members are the driving force behind the growth in the commercial equipment finance market and contribute to capital formation in the U.S. and abroad. Its 580 members include independent and captive leasing and finance companies, banks, financial services corporations, broker/packagers and investment banks, as well as manufacturers and service providers. For more information, please visit www.elfaonline.org. Follow ELFA on Twitter @ELFAonline.
#### Press Release ##############################

(Leasing News provides this ad as a trade for appraisals
and equipment valuations provided by Ed Castagna)

--------------------------------------------------------------


--You May Have Missed It
Leasing News Display Advertising
http://www.leasingnews.org/Classified/Banner/Banner_post.htm

--------------------------------------------------------------
American Football Poem

The Road Not Taken
by Robert Frost
Two roads diverged in a yellow wood,
And sorry I could not travel both
And be one traveler, long I stood
And looked down one as far as I could
To where it bent in the undergrowth;
Then took the other, as just as fair,
And having perhaps the better claim,
Because it was grassy and wanted wear;
Though as for that, the passing there
Had worn them really about the same,
And both that morning equally lay
In leaves no step had trodden black.
Oh, I kept the first for another day!
Yet knowing how way leads to way,
I doubted if I should ever come back.
I shall be telling this with a sigh
Somewhere ages and ages hence:
Two roads diverged in a wood, and I—
I took the one less traveled by,
And that has made all the difference.

[headlines]
--------------------------------------------------------------
Sports Briefs----
San Diego Stadium Measures Loses Badly
http://www.sandiegouniontribune.com/news/elections/sd-me-election-chargers-20161106-story.html
Mark Sanchez to Dak Prescott:
'You don't understand what you just did, you have no clue yet'
http://sportsday.dallasnews.com/dallas-cowboys/cowboys/2016/11/09/mark-sanchez-dak-prescott-understand-just-clue-yet
The Denver Broncos might be in some trouble
https://www.yahoo.com/sports/news/nfl-power-rankings-the-denver-broncos-might-be-in-some-trouble-064359056.html
This 'Babe Ruth' Pitcher/Slugger may get $300M
http://nypost.com/2016/11/09/meet-baseballs-next-big-thing-a-babe-ruth-pitcherslugger-who-may-get-300m/
Bill Belichick defends Trump letter before descent into farce
http://nypost.com/2016/11/09/bill-belichick-turns-trump-questions-into-all-time-farce/
Now that the vote's over, Rangers want their new stadium to open by 2020
http://www.dallasnews.com/news/elections/2016/11/09/now-votes-rangers-want-new-stadium-open-2020
Kaepernick should have voted, and should know why
http://www.pressdemocrat.com/sports/6284752-181/lowell-cohn-49ers-colin-kaepernick
(Leasing News provides this ad as a trade for investigative
reporting provided by John Kenny)
[headlines]
--------------------------------------------------------------

California Nuts Briefs---
City attorney sues Millennium developer — says buyers duped
http://www.sfgate.com/bayarea/article/City-attorney-sues-Millennium-developer-says-10591174.php
Menlo Park approves Facebook expansion along Bayfront
http://www.mercurynews.com/2016/11/02/menlo-park-approves-facebook-expansion-along-bayfront/
Los Gatos: California pending home sales rise in September
http://www.mercurynews.com/2016/11/03/los-gatos-california-pending-home-sales-rise-in-september/
Shocking new studies:
Silicon Valley's 'megacommute' even worse than L.A.
http://www.mercurynews.com/2016/11/02/job-boom-intensifies-traffic-and-housing-woes/
Electric garbage trucks to put a lid on noise
http://www.northbaybusinessjournal.com/northbay/sonomacounty/6258448-181/electric-garbage-trucks
Good news for lovers of California's Dungeness crab
http://www.sacbee.com/news/state/california/article112164627.html
[headlines]
--------------------------------------------------------------



"Gimme that Wine"

http://www.youtube.com/watch?v=EJnQoi8DSE8
Carmel Valley wineries lose crops tainted by Soberanes Fire smoke
http://www.ksbw.com/article/carmel-valley-wineries-lose-crops-tainted-by-soberanes-fire-smoke/8190587
Pacific Northwest set to celebrate Nouveau Beaujolais
http://www.greatnorthwestwine.com/2016/11/02/pacific-northwest-set-to-celebrate-nouveau-beaujolais/
Napa winemaker's complaint leads to wine buyer's arrest
http://napavalleyregister.com/news/local/napa-winemaker-s-complaint-leads-to-wine-buyer-s-arrest/article_5da7fd44-64ae-5d85-a806-aa514fdb119f.html
Former Screaming Eagle owner Charles Banks
facing federal fraud charges
http://napavalleyregister.com/news/local/former-screaming-eagle-owner-charles-banks-facing-federal-fraud-charges/article_aba9a097-088e-5c34-8f9f-515e20f6f42c.html
Wineries Finish Harvest in the East
Pennsylvania, Virginia and Michigan
http://www.winesandvines.com/template.cfm?
section=news&content=176577
The Best Wine Clubs
http://www.reviews.com/wine-clubs/
Free Mobile Wine Program
http://leasingnews.org/archives/Feb2010/2_26.htm#mobile
Wine Prices by vintage
http://www.winezap.com
http://www.wine-searcher.com/
US/International Wine Events
http://www.localwineevents.com/
Leasing News Wine & Spirits Page
http://two.leasingnews.org/Recommendations/wnensprts.htm

[headlines]
----------------------------------------------------------------
This Day in American History
1519 - After landing on the Yucatan peninsula in April, Spaniard Hernan Cortés and his troops marched into the interior of Mexico to the Aztec capital and took the Aztec emperor Montezuma hostage. Going against the governor's orders, he took 800 Spaniards on eleven ships, landing on what is now Vera Cruz on the east coast of Mexico., Marching to meet the Aztecs, he persuaded thousands of Indians to join his forces. He had horses, muskets, pistols, steel swords, and armor. The Indians
thought he was from God, or maybe he was God. His military triumphs led to 300 years of Spanish domination of Mexico and Central America. He brought horses to our continent (more on that when we write about Coronado) and his troops were the first to "invade" what is now the United States, actually exploring parts of what we now call New Mexico. In one village, after an uprising against their visit, he cut off the right foot of every male adult so they would not attach them again.
1638 - Anne Hutchinson was banished from Massachusetts. An important participant in the Antinomian Controversy that shook the infant Massachusetts Bay Colony from 1636 to 1638, her strong religious convictions were at odds with the established Puritan clergy in the Boston area. Her popularity and charisma helped create a theological schism that threatened to destroy the Puritans' religious community in New England. She was eventually tried and convicted, then banished from the colony with many of her supporters.
1701 - William Penn presented his Charter of Privileges. Penn envisioned a colony that permitted religious freedom, the consent and participation of the governed, as well as other laws pertaining to property rights. The Charter of Privileges recognized the authority of the King and Parliament over the colony, while creating a local governing body that would propose and execute the laws. Penn clearly states the responsibilities the citizens have in selecting virtuous men to lead and govern what many would refer to as the "Holy Experiment."
1731 - Benjamin Franklin opened the first US library. The first circulating library in America, the Library Company of Philadelphia, was founded by Benjamin Franklin and others.
1775 - Mail franking privilege allowing free use of the mail was granted to members of Congress and private soldiers in service. Regulations of January 9, 1776, provided that soldiers' mail was to be franked by the officer in charge. On April 3, 1800, free franking of mail during her natural life was granted to Martha Washington.
1789 - Bourbon whiskey was first distilled from corn by Elijah Craig (1738-1808), Bourbon, Kentucky. He was a Baptist preacher in Virginia who became an educator and capitalist entrepreneur in the area of Virginia that later became the state of Kentucky. He built Kentucky's first fulling mill (for cloth manufacturing), its first paper mill, its first ropewalk (for manufacturing rope from hemp), and the first lumber and gristmill at Georgetown.
1837 - The first college for women in the United States was founded as Mt. Holyoke Seminary in South Hadley, Massachusetts. While many colleges for women became coeducational institutions in the 1970's and 1980s, Mt. Holyoke remains a women's college.
1861 - The Trent Affair. The United States almost went to war over the capture of a British ship supposedly bringing supplies to the Confederacy. During the raid Union officials found Confederate officials on board.
http://memory.loc.gov/ammem/today/nov08.html
1864 – Abraham Lincoln was re-elected president as the civil War was coming to a climax. Running against George McClellan, the battlefield commander Lincoln removed, Lincoln carried all but three states (Kentucky, New Jersey, and Delaware), and won 55 percent of the vote. He won 212 electoral votes to McClellan's 21. Most significantly, a majority of the Union troops voted for their commander in chief, including a large percentage of McClellan's old command, the Army of the Potomac.
1870 - The first storm warning was issued by the U.S. Signal Corps Weather Service
1883 – Birthday of painter Charles Demuth (1883-1935)
http://www.artchive.com/artchive/D/demuth.html
http://www.artcyclopedia.com/artists/demuth_charles.html
http://www.demuth.org/
1884 - Samuel Sidney McClure established McClure's Syndicate in New York City, the first newspaper syndicate.
1887 - Gas lighting brought many fires toward the end of this century. Though Boston had experienced several damaging fires, the worst one started on this Saturday evening in a dry-goods warehouse. Spreading rapidly in windy weather, it devastated several blocks of the business district, destroying nearly 800 buildings. Damage was estimated at more than $75 million. It was said that the fire caused a bright red glare in the sky that could be seen from nearly 100 miles away. The Boston fire came one year, one month and one day after the Great Chicago Fire of Oct 8, 1871.
1889 - Montana became the 41st state in the United States. Helena is the capital of Montana; the western meadowlark is the state bird and the bitterroot is the state flower. Of course, this has nothing to do with some of Montana's bitter history, its most notorious event: The Battle of Little Big Horn (Custer's Last Stand).
1889 - Birth of Oswald J. Smith (d. 1986), Canadian clergyman. Founder of the People's Church of Toronto, Smith also authored a number of books and composed more than 1,200 hymns, including "The Song of the Soul Set Free."
1900 - Birthday of Margaret Mitchell (d. 1949) at Atlanta. American novelist who won a Pulitzer Prize (1937) for her only book, "Gone with the Wind," a romantic novel about the Civil War and Reconstruction. "Gone with the Wind," sold about 10,000,000 copies and was translated into 30 languages. Mitchell died after being struck by an automobile Aug 16, 1949.
1900 - Theodore Dreiser's first novel, "Sister Carrie," a realistic book, was published by Doubleday & Company. Worried about the immorality of the book and suffering public pressure, the publisher pulled the book off the stands. Depressed, Dreiser was unable to write another novel for over a decade.
1904 - Theodore Roosevelt was reelected President of the United Sates. Charles W. Fairbanks was elected Vice President. The electoral vote was Roosevelt, 336; Alton B. Parker, Democratic candidate, 140. The popular vote was Roosevelt 7,628,834; Parker, 5,884, 401; Eugene V. Debs, Socialist candidate, 402,460; Dr. Silas C. Swallow, Prohibition Party, 259,257; Thomas E. Watson, People's Party, 114,752. The Republicans carried Missouri for the first time since the Civil War in what was the biggest election victory since 1872. They maintained a 57-33 majority over the Democrats in the senate and picked up 43 seats in the House for a 250-136 majority.
1906 - Cameraman Fred A. Dobson began filming "The Skyscrapers of New York" atop an uncompleted skyscraper at Broadway and 12th Street, the first documentary of the changing of a metropolitan landscape due to the innovation of steel girders.
(lower half of:
http://memory.loc.gov/ammem/today/nov08.html
)
1907 - Birthday of actress Katherine Hepburn (d. 2003), Hartford, CT. Academy Awards for "Morning Glory" (1932), "Guess Who's Coming to Dinner?" (1967), "The Lion in Winter" (1968) and "On Golden Pond" (1981). Nominated eight more times for her work in such movies as "The Philadelphia Story" (1940), and "The African Queen" (1951).
1910 - The Washington State Constitution was permanently amended to grant women the right to vote. In 1871, Susan B. Anthony and Abigail Scott Duniway led a crusade through the territories of Washington and Oregon and helped to form the Washington Woman Suffrage Association. Due to the group's constant protesting and pushing, full voting rights were given to women in 1883 by a bill that passed through the Territorial Legislature. But in 1887, the Territorial Supreme Court overturned that law. Another was passed in 1888, but was also overturned. This happened because women voters were making sales of liquor more difficult with their votes, and the state's liquor lobby had fought hard to remove their voting rights. In light of this opposition, some activists chose to emphasize the contributions of women workers to the community and finally, in 1910, succeeded. It would be ten years before the rest of the country's women had that right.
1927 - Singer Chris Connor (d. 2009) birthday, Kansas City. MO.
http://www.ddg.com/LIS/InfoDesignF96/Ismael/jazz/1950/Connor.html
1929 - Museum of Modern Art (MOMA) opens, New York City.
http://www.moma.org/about_moma/
1932 - Franklin D. Roosevelt was elected President of the United Sates in a Democratic landslide. John Nance Garner was elected Vice President. Roosevelt carried all by seven states with 472 electoral votes to 58 for Herbert Hoover. The popular vote was Roosevelt, 22,821,857; Hoover 15,761,841. Norman Thomas, Socialist, 881,9951; William Z Foster, Communist, 102,785; Verne L. Reynolds, Socialist Labor 33,276; William D. Upshaw, Prohibition, 81,869; Jacob S. Coxey, Farmer Labor, 7309. In congressional elections the Democrats gained 13 Senate seats for a 60-35 majority. In the House, the Democrats gained 90 seats for a 310-117 majority, with five seats going to minor parties.
1938 - The first African-American female state legislator was Crystal Bird Fauset of Philadelphia, PA, elected to the Pennsylvania House of Representatives. Her term of office began on December 1, 1938 and she was sworn in and assumed her seat on January 3, 1939. She later became Assistant Director for the Works Progress Administration in Pennsylvania and served as a race relations advisor to First Lady Eleanor Roosevelt and New York City Mayor Fiorello La Guardia. She chaired of the Philadelphia Negro Woman's Democratic League, was a member of the board of trustees of Cheyney State Teachers College, and was on the board of directors of the Small Business Opportunities Corporation of Philadelphia. She died on March 27, 1965
http://www.afsc.org/about/hist/2003/crystal_bird_fauset.htm
1939 - Frank Sinatra had his last recording session with the Harry James Band. "Every Day of My Life" and "Ciribiribin" were recorded. If you listen to these records today, you will not be able to identify Sinatra as he sounded more a "crooner" without the phrasing or rhythm in the 1950's and forward.
1949 - Birthday of Bonnie Raitt, Burbank, CA. Singer, songwriter. Grammy award winner. Her mother was a pianist and her father is actor John Raitt
1950 - The first pilot of a jet fighter to win a dogfight in the Korean War was First Lieutenant Russell John Brown of Pasadena, CA, the pilot of an Air Force F-80, who destroyed a MiG-15 over Northern Korean in jet-versus-jet combat.
1951 – Yankees catcher and future Hall of Famer, Yogi Berra, won the first of his three MVP awards.
1952 - Maurice "Rocket" Richard of the Montreal Canadiens became the leading career goal scorer in the National Hockey League with his 325th career goal in a 6-4 win over the Chicago Blackhawks.
1953 - Residents of New York City suffered through ten days of smog resulting in 200 deaths.
1954 - Dave Brubeck makes "Mime" Magazine cover for "Take Five." Louis Armstrong was the first jazz musician to make Time's front page in 1947.
1954 - The American League approved transferring the baseball's Philadelphia Athletics team to Kansas City, Missouri. Charles O. Finley of Chicago, Illinois would eventually tire of Kansas City and relocate the A's to Oakland, California.
1955 - Top Hits
"Autumn Leaves" - Roger Williams
"Moments to Remember" - The Four Lads
"I Hear You Knocking" - Gale Storm
"That Do Make It Nice" - Eddy Arnold
1956 - Cecil B. DeMille's cinema classic, "The Ten Commandments," starring Charlton Heston and Yul Brynner, premiered in New York. It later won an Oscar for Best Special Effects, and received a Best Picture nomination.
1959 - Elgin Baylor, the Minneapolis Lakers' "Big E", scored 64 points to set a National Basketball Association scoring mark. The Lakers defeated Boston 136-115.
1960 – John Fitzgerald Kennedy was elected President of the United States. Sen. Kennedy, Democrat of Massachusetts, was the second youngest man ever to win the nation's highest office and the first Roman Catholic. Sen. Lyndon Baines Johnson, Democrat from Texas, was elected Vice President. The electoral vote was Kennedy, 303, Nixon, 219, and Senator Harry F. Byrd, 15. Kennedy won 49.7% and Nixon 49.6% of the popular vote making the election one of the closest in U.S. history. In congressional elections, the Democrats took a 65-35 majority in the senate. In the House, they lost 20 seats but kept a majority of 263-174.
1961 - With only one Cy Young Award given for the two leagues, Whitey Ford, the AL leader in wins (25) and innings pitched (283), wins the honor ahead of Warren Spahn, who led the NL in wins (21) and ERA (3.02). In one of the closest votes in Award history, future Hall of Famers Ford and Spahn total nine and six points respectively.
1963 - Top Hits
"Sugar Shack" - Jimmy Gilmer & The Fireballs
"Deep Purple" - Nino Tempo & April Stevens
"Washington Square" - The Village Stompers
"Love's Gonna Live Here" - Buck Owens
1963 - Dick Clark's traveling Caravan of Stars opens its fall 1963 tour in Teaneck, New Jersey. The bill features Bobby Vee, Brian Hyland, the Ronettes, Little Eva and the Dovells among others.
1964 - Judy Garland and daughter, Liza Minnelli gave a joint appearance at the London Palladium. The program was shown on television in the United States, and was recorded on the LP, "Live at the London Palladium" that became a classic for Capitol Records.
1965 - The daytime soap opera, "Days of Our Lives," starring MacDonald Carey as Dr. Tom Horton, premiered on television. This popular daytime serial, like many others, has gone through many changes throughout its run. It expanded from 30 minutes to an hour; it went to number one in the ratings and slipped to nine out of 12 in the 1980s; and it dropped or de-emphasized older characters, which angered its audience. The soap is set in Salem and centers around the Horton and Brady families. Notable cast members included Mary Frann, Joan Van Ark, Susan Oliver, Mike Farrell, Kristian Alfonso, Carry Marshall, John Aniston, Josh Taylor, Wayne Northrop, John DeLancie, Andrea Barber, Deidre Hall, Thaao Penghlis, Jason Bernard, Marilyn McCoo, Charles Shaughnessy, Peter Reckell, Francis Reid, Patsy Pease and Genie Francis.
1966 - The first African-American to be elected US Senator by popular vote was Edward William Brooke III (1919-2015), the attorney general of Massachusetts, who was elected by a popularity of 439,000 votes. A graduate of Howard University and Boston University Law School, the liberal Republican Brooke served in the Senate for twelve years, until he was defeated by Paul Tsongas in 1978. Brooke was instrumental in developing the legislation that would become the 1970 Housing and Urban Development Act.
http://bioguide.congress.gov/scripts/biodisplay.pl?index=B000871
1966 - Actor and future United States President Ronald Reagan was elected governor of California, beating incumbent Governor Pat Brown, former District Attorney of San Francisco. When he first heard Reagan was going to run against him, Brown was noted to say, "Hey, we got a shoo in as they are going to run an actor from Hollywood against me."
1966 - The temperature in downtown San Francisco reached a November record of 86 degrees.
1966 - RUBIO, EURIPIDES, Medal of Honor
Rank and organization: Captain, U.S. Army, Headquarters and Headquarters Company, 1st Battalion, 28th Infantry, 1st Infantry Division, RVN. Place and date: Tay Ninh Province, Republic of Vietnam, 8 November 1966. Entered service at: Fort Buchanan, Puerto Rico. Born: 1 March 1938, Ponce, Puerto Rico. Citation: For conspicuous gallantry and intrepidity in action at the risk of his life above and beyond the call of duty. Capt. Rubio, Infantry, was serving as communications officer, 1st Battalion, when a numerically superior enemy force launched a massive attack against the battalion defense position. Intense enemy machinegun fire raked the area while mortar rounds and rifle grenades exploded within the perimeter. Leaving the relative safety of his post, Capt. Rubio received 2 serious wounds as he braved the withering fire to go to the area of most intense action where he distributed ammunition, re-established positions and rendered aid to the wounded. Disregarding the painful wounds, he unhesitatingly assumed command when a rifle company commander was medically evacuated. Capt. Rubio was wounded a third time as he selflessly exposed himself to the devastating enemy fire to move among his men to encourage them to fight with renewed effort. While aiding the evacuation of wounded personnel, he noted that a smoke grenade which was intended to mark the Viet Cong position for air strikes had fallen dangerously close to the friendly lines. Capt. Rubio ran to reposition the grenade but was immediately struck to his knees by enemy fire. Despite his several wounds, Capt. Rubio scooped up the grenade, ran through the deadly hail of fire to within 20 meters of the enemy position and hurled the already smoking grenade into the midst of the enemy before he fell for the final time. Using the repositioned grenade as a marker, friendly air strikes were directed to destroy the hostile positions. Capt. Rubio's singularly heroic act turned the tide of battle, and his extraordinary leadership and valor were a magnificent inspiration to his men. His remarkable bravery and selfless concern for his men are in keeping with the highest traditions of the military service and reflect great credit on Capt. Rubio and the U.S. Army.
1966 – Triple Crown winner Frank Robinson of the Baltimore Orioles is the unanimous choice as AL MVP. He became the first Major Leaguer to win the award in both leagues. Traded by the Reds in the previous off-season, Reds GM decided that Robinson was "an old 30" and traded him. In addition to the MVP and Triple Crown, Robinson was also World Series MVP as the O's swept the Dodgers.
1967 - JOEL, LAWRENCE, Medal of Honor
Rank and organization: Specialist Sixth Class (then Sp5c), U.S. Army, Headquarters and Headquarters Company, 1st Battalion (Airborne), 503d Infantry, 173d Airborne Brigade. Place and date: Republic of Vietnam, 8 November 1965, Entered service at: New York City, N.Y. G.O. No.: 15, 5 April 1967. Born: 22 February 1928, Winston-Salem, N.C. Citation: For conspicuous gallantry and intrepidity at the risk of life above and beyond the call of duty. Sp6c. Joel demonstrated indomitable courage, determination, and professional skill when a numerically superior and well-concealed Viet Cong element launched a vicious attack which wounded or killed nearly every man in the lead squad of the company. After treating the men wounded by the initial burst of gunfire, he bravely moved forward to assist others who were wounded while proceeding to their objective. While moving from man to man, he was struck in the right leg by machine gun fire. Although painfully wounded his desire to aid his fellow soldiers transcended all personal feeling. He bandaged his own wound and self-administered morphine to deaden the pain enabling him to continue his dangerous undertaking. Through this period of time, he constantly shouted words of encouragement to all around him. Then, completely ignoring the warnings of others, and his pain, he continued his search for wounded, exposing himself to hostile fire; and, as bullets dug up the dirt around him, he held plasma bottles high while kneeling completely engrossed in his life saving mission. Then, after being struck a second time and with a bullet lodged in his thigh, he dragged himself over the battlefield and succeeded in treating 13 more men before his medical supplies ran out. Displaying resourcefulness, he saved the life of 1 man by placing a plastic bag over a severe chest wound to congeal the blood. As 1 of the platoons pursued the Viet Cong, an insurgent force in concealed positions opened fire on the platoon and wounded many more soldiers. With a new stock of medical supplies, Sp6c. Joel again shouted words of encouragement as he crawled through an intense hail of gunfire to the wounded men. After the 24 hour battle subsided and the Viet Cong dead numbered 410, snipers continued to harass the company. Throughout the long battle, Sp6c. Joel never lost sight of his mission as a medical aid man and continued to comfort and treat the wounded until his own evacuation was ordered. His meticulous attention to duty saved a large number of lives and his unselfish, daring example under most adverse conditions was an inspiration to all. Sp6c. Joel's profound concern for his fellow soldiers, at the risk of his life above and beyond the call of duty are in the highest traditions of the U.S. Army and reflect great credit upon himself and the Armed Forces of his country.
1969 - "Wedding Bell Blues" by 5th Dimension topped the charts and stayed there for 3 weeks.
1970 - Tom Dempsey of the New Orleans Saints set an NFL record by kicking a 63-yard field goal to give the Saints a 19-17 victory of the Detroit Lions.
1970 - Jim Morrison records the poetry that the other members of the Doors would set to music after his death and issue on the 1978 album, "An American Prayer."
1971 - Top Hits
Gypsys, Tramps & Thieves - Cher
Theme from Shaft - Isaac Hayes
Imagine - John Lennon Plastic Ono Band
Here Comes Honey Again - Sonny James
1971 - Sly & the Family Stone have huge hits with "Family Affair" and "There's a Riot Goin' On." The album's title could well describe some of Sly's concerts during this time. Much to his fans' dismay, he's a frequent no-show. Of eighty concerts booked in 1970, he canceled 26 and has ducked out of 12 of forty shows in '71.
1973 - No. 1 Billboard Pop Hit: "Keep on Truckin' (Part 1)," Eddie Kendricks.
1973 - The first golfer to earn $100,000 in a contest was Miller Barber of Texas, who won in 144 strokes in the World Open at Pinehurst, NC, on November 8-17.
1974 - Lt. William Calley is paroled after serving about three years in "prison" (under house arrest in his apartment) for overseeing the murder of Vietnamese civilians (possibly as high as 500 or more) at My Lai
http://www.fortunecity.com/tinpan/parton/2/mylai1.html
1978 - A bizarre NBA game happened during the Philadelphia 76ers and the New Jersey Nets, when an official assessed three technical fouls against Nets coach Kevin Loughery and player Bernard King The league office ruled that the official had acted in error and ordered the game replayed. It was on March 23, 1979, and Philadelphia won, 137-133. On February 7, however, the 76ers traded Ralph Simpson to New Jersey for Erick Money and Harvey Catchings. So these three wound up finishing the game on March 23rd as members of the team they had originally opposed.
1979 - Top Hits
"Pop Muzik" - M
"Heartache Tonight" - Eagles
"Dim All the Lights" - Donna Summer
"You Decorated My Life" - Kenny Rogers
1979 - The Grateful Dead's "Shakedown Street" LP is released.
1983 - Dale Murphy (.302, 36, 121) joins Ernie Banks, Joe Morgan and Mike Schmidt as one of the players who has won the MVP award in consecutive years. The soft-spoken Braves' outfielder receives 21 of the 24 votes cast.
1983 - No. 1 Billboard Pop Hit: "All Night Long (All Night)," Lionel Richie. Richie sings the song at the closing ceremonies of the 1984 Olympic Games in Los Angeles.
1986 - A new Utah record for wind was set when a wind gust of 124 mph was recorded on 11,000-foot Hidden Peak in the Snowbird area
1987 - Top Hits
I Think We're Alone Now - Tiffany
Causing a Commotion - Madonna
Mony Mony "Live" - Billy Idol
Am I Blue - George Strait
1988 - George H. W. Bush was elected president of the United States, carrying 40 states. He defeated Governor Michael Dukakis of Massachusetts, the Democratic candidate. The electoral vote was Bush,
426, Dukakis 112. The popular vote was Bush, 47,917,341, Dukakis, 41,013,030. In congressional elections the Democrats gained one Senate seat for a 55-45 majority; in the House they gained 3 seats for a 260-175 majority.
1990 - The Gender Gap at the voting booth succeeded in electing Ann Richards as Texas Governor (with 61% of the women's vote) and Barbara Roberts as Oregon Governor with 30% more of the women's vote than her opponent got. Sharon Pratt Dixon was elected the first black woman as Mayor of Washington, D.C. Joan Finney who opposed abortion was elected governor of Kansas. Of 85 women who ran for statewide offices, 57 won... all with significant Gender Gap margins...
1991 – A new "The Carol Burnett Show" premieres on CBS-TV
Her first run on TV lasted from September 11, 1967 - March 29, 1978.
My good friend Warren Luening played lead trumpet for her TV show and toured with her. He said he enjoyed every minute as she was a wonderful person to work for and always thoughtful of those around her. What you saw on TV was the way she really was in life, he commented.
http://www.tvtome.com/tvtome/servlet/PersonDetail/personid-1025
http://timvp.com/carolb.html
http://us.imdb.com/title/tt0302389/
1991 - The first week of November ended in Iowa with the average temperature for the state of 18.3 degrees, a full 24.7 degrees below normal. Easily this was the coldest first week of November ever.
1993 - Microsoft Windows for Workgroups 3.11 was released. The operating system boasted improved support for NetWare and Windows NT, and slipped in numerous architectural changes to improve performance and stability (changes that later found their way into Windows 95).
1994 - Top Hits
"I'll Make Love To You" - Boyz II Men
"All I Wanna Do" - Sheryl Crow
"Another Night" - Real McCoy
"Here Comes The Hotstepper" (From "Ready To Wear") - Ini Kamoze
1999 - The House of Representatives passed a resolution calling for Shoeless Joe Jackson to be honored. The resolution stopped short of calling for his induction into the Hall of Fame. "It is worthy for this body to take a few minutes to stand up for fairness and right an old wrong," said Rep. Jim DeMint, the author of the resolution who represents Jackson's hometown of Greenville, SC. Jackson was eligible for the Hall of Fame until 1991 but was never voted in either by the writers or the Veterans Committee. In 1991, the Hall's board adopted a resolution prohibiting players on the permanently banned list from consideration.
2004 - Receiving 27 of 28 first-place votes, Bobby Crosby (.239, 22, 64) wins the American League Rookie of the Year Award. The Oakland shortstop, who is the son of former big leaguer infielder Ed Crosby, joins Harry Byrd (1952), Jose Canseco (1986), Mark McGwire (1987), Walt Weiss (1988) and Ben Grieve (1998) as the sixth A's freshman to be honored by BBWAA.
-------------------------------------------------------------

SuDoku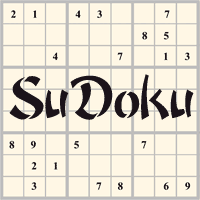 The object is to insert the numbers in the boxes to satisfy only one condition: each row, column and 3x3 box must contain the digits 1 through 9 exactly once. What could be simpler?
http://leasingnews.org/Soduku/soduko-main.htm
--------------------------------------------------------------

Daily Puzzle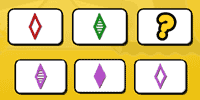 How to play:
http://www.setgame.com/set/puzzle_frame.htm
Refresh for current date:
http://www.setgame.com/set/puzzle_frame.htm
--------------------------------------------------------------


http://www.gasbuddy.com/
http://www.gasbuddy.com/GB_Map_Gas_Prices.aspx
http://www.gasbuddy.com/GB_Mobile_Instructions.aspx
--------------------------------------------------------------

Weather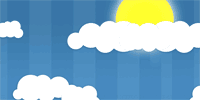 See USA map, click to specific area, no commercials
--------------------------------------------------------------

Traffic Live---
Real Time Traffic Information
You can save up to 20 different routes and check them out with one click,
or type in a new route to learn the traffic live
--------------------------------