3 years leasing exp., commission only first year or until quota met. You should earn $75,000 first year, work from
home office. Sandra Tieh, HR 512.458.1300 or stieh@onesourcefinancial.com

OneSourceFinancial.com
a OneWorld Business Finance Co-Op Member
Wednesday, September 29, 2010

Today's Equipment Leasing Headlines
Classified Ads---Asset Management
Tax and Credit Act of 2010 will increase Tax Leasing
by Mr. Terry Winders, CLP
Merrilees Joins RTR Services
Commercial Equipment Lease, Eugene, Oregon for Sale?
Out of Broker Business or Business Altogether
First Trillion to Open in November!
Letters? We get eMail!
Classified Ads---Help Wanted
Larchmont, New York---Adopt-a-Dog
News Briefs---
Judge doubles US Bank patent verdict to $54MM
Treasury bond yields hit new lows /gold tops $1,300
Marlin's Daniel P Dyer sells 3,701 Shares
Chesswood Income Renewal of Pawnee Credit Facility
Icahn folds in Vegas/Holding fire sale at Fontainebleau

Broker/Funder/Industry Lists | Features (collection)
Top Ten Stories Chosen by Readers | Top Stories last six months


You May have Missed---
California Nuts Briefs
"Gimme that Wine"
This Day in American History
Baseball Poem
SuDoku
Daily Puzzle
GasBuddy
Weather, USA or specific area
Traffic Live----

######## surrounding the article denotes it is a "press release" and was not written by Leasing News nor information verified, but from the source noted. When an article is signed by the writer, it is considered a "by line." It reflects the opinion and research of the writer. It is considered "bias" as it is the writer's viewpoint.


[headlines]
--------------------------------------------------------------

Classified Ads---Asset Management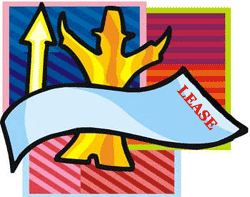 Dallas, TX (willing to relocate)
20+ yrs. exp. Focus on IT/telecom. Managing/remarketing technology equip. Strong nationwide network vendors/customers. Worked remote last four years.
josephmhall@sbcglobal.net
Haverhill, MA
Started in credit and collections 30 years ago with a private agency. My skills are negotiating with Attorney's, Insurance Companies & Large & small companies.
cityofpa@earthlink.net | Resume
Minneapolis, MN
16 years leasing experience from micro to large ticket market, variety of equipment. Most recently calling on vendor telecom dealers in Upper Midwest.
golfadm@yahoo.com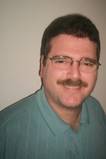 Santa Barbara CA (will relocate)

Experienced Asset Manager of various portfolio's for a bank, broker and leasing company. Utilized specialized remarketing companies to maximize collateral values. Worked remote two years.
geoff.taylor@verizon.net | Resume | Reference 1 | Reference 2
Free Posting for those seeking employment in Leasing:
http://www.leasingnews.org/Classified/Jwanted/Jwanted-post.htm
All "free" categories "job wanted" ads:
http://www.leasingnews.org/Classified/Jwanted/Jwanted.htm
[headlines]
--------------------------------------------------------------

Tax and Credit Act of 2010 will increase Tax Leasing
by Mr. Terry Winders, CLP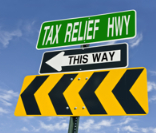 The Small Business Jobs and Credit Act of 2010 is finally law. The ACT increases for 2010 and 2011 the amount of investments that businesses would be eligible to immediately write off to $500,000, while raising the level of investments at which the write-off phases out to $2 million. Prior to the passage of the bill, the expensing limit would have been $250,000 this year, and only $25,000 next year. In addition the 50% bonus depreciation has been extended through 2011. Under the Recovery Act, 75 percent of capital gains on key small business investments this year were excluded from taxes.
The Small Business Jobs Act temporarily puts in place for the rest of 2010 a provision called for by the President – elimination of all capital gains taxes on these investments if held for five years, and The bill would allow certain small businesses to "carry back" their general business credits to offset five years of taxes – providing them with a break on their taxes for this year – while also allowing these credits to offset the Alternative Minimum Tax, reducing taxes for these small businesses.
Some of the highlights include:
Higher SBA loan limits. The maximum size of an SBA-backed 7(a) loan rises from $2 million to $5 million, and 504 loans rise from a maximum of $1.5 million to $5.5 million. Loan fees for these stay gone for the 2010 tax year now, after earlier being eliminated for '09. This will increase franchise business expansion, bringing along leasing with it, as well as creating more business for those who supply the franchisee, who also will lease more equipment, software, and vehicles.
There's a 100 percent exclusion from capital gains tax for angel and venture-capital investors on small business investments. This is a growth mode and will be of help to the leasing community.
A write-off of up to $10,000 of startup expenses for new businesses, and a new deduction for health-insurance costs for the self-employed.
A business can take any credits their business has and apply them against any of the previous five years lives on in this bill, as does Section 179 (depreciation) expensing of up to $500,000 in the year of purchasing business equipment. As noted earlier, the "bonus depreciation" of another 50 percent of the equipment cost also got renewed.

How is all this going to affect commercial equipment leasing? Clearly any small business that needs tax deductions will be inclined to use bargain purchase option leases to preserve their right to the new incentives. The real incentive to use bargain option leasing comes from the right to "carry back" losses for five years. However how far back does small business need to go to find much taxable income. Also what impact will this have on the deficit? Big business usually has a lot of tax deductions and it is the small and middle size firms that pay a lot of taxes.
Once again with this many tax incentives a lot of small and middle firms with limited current income will need tax leasing so they can receive a payment reduction by allowing the lessor to use the 50% bonus depreciation. This will create a lot of tax leasing so you need to get current with the income tax rules. It will also create a need to find funding sources that have tax appetite, or have a lot of financial institutions re-enter the market. We have seen a lot of tax lessor's leave the industry the last few years. Also the 100% advance required on tax leasing is less attractive to the financial markets today. We may be back to the time when selling tax leasing is harder to the funding sources than the lessee's.
How much will this do to stimulate the economy? It remains to be seen. Speculation is that there has been a buildup of used equipment that has to be replaced because companies have been repairing and stretching out the use until the economy comes back.
While profits have been increasing some companies have been sitting on some cash, whether they want to keep this and insure their working capital by leasing, is perhaps the smarter move.

This is all very positive, rather than just sitting around and being negative and complaining how bad things are. You don't see Larry Ellison doing that or Microsoft or GE and many companies are becoming more aggressive.
I applaud the provisions of the Small Business Jobs Act of 2010 signed into law by President Obama that should help spur investment in plants and equipment, which is a key ingredient in capital formation, economic growth and productivity.
On the other hand, I still think an ITC on American made goods would have been a better incentive.
Mr. Terry Winders, CLP, has been a teacher, consultant, expert witness for the leasing industry for thirty years and can be reached at leaseconsulting@msn.com or 502-649-0448
He invites your questions and queries.
Copy of H.R. 5297:
http://www.govtrack.us/congress/bill.xpd?bill=h111-5297

Leasing News Editorial
Bring Back the Investment Tax Credit
http://leasingnews.org/archives/Sep2010/9_01.htm#editorial
(This ad is a "trade" for the writing of this column. Opinions
contained in the column are those of Mr. Terry Winders, CLP)

[headlines]
--------------------------------------------------------------

### Press Release ##############################

Merrilees Joins RTR Services


RTR Services Inc. a nationwide company servicing the banking and equipment finance industries for over 20 years has hired Jim Merrilees, CLP, as Vice President.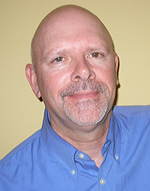 Mr. Merrilees has thirty-seven years of professional experience in commercial leasing and related industries. He has held senior management positions for both equipment leasing and service providers to the industry.
Mr. Merrilees is a past board member of Equipment Leasing and Finance Association, as well as president of the National Equipment Finance Association and Certified Leasing Professional Foundation.
Mr. Merrilees has a BS degree in Finance from Miami University in Oxford, Ohio and an MBA from Pepperdine University in Malibu, California.

RTR Services Inc. is in the business of recovering, remarketing, inspecting and appraising equipment for lenders. RTR Services Inc. has primary offices in Salem, Oregon, O'Fallon, Missouri, Phoenix, Arizona, and Raleigh, North Carolina.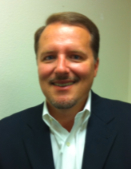 Michael Smith, President
"We feel that the addition of Mr. Merrilees to our senior management team will continue to build upon our growth and success as a company. He will be based out of the company's corporate office in Salem, OR".
Micheal Smith
President
RTR Services Inc.
http://rtrservices.com/
Contact information:
Jim Merrilees, CLP
800-238-3294
jimmerrilees@rtrservices.com

(Merrilees was selected by Leasing News readers to be one of the top 25 most influential persons in Leasing:
("Jim Merrilees, CLP, first to develop a 'wide area network' BLISS before the days of the internet. Steered the Pegasus dealer program, and under his watch a computer credit scoring profile for both vendor and broker business in a highly quick process. The internet version of BLISS, BLISSnet, was created long after Jim had left the company. Where I see Jim's 'influence' is through his contribution to the issues found in the industry.")
#### Press Release #############################
[headlines]
--------------------------------------------------------------

Commercial Equipment Lease, Eugene, Oregon for Sale?



July 30th the FDIC closed LibertyBank, Eugene, Oregon with Home Federal Bancorp, Inc., Home Federal Bank, Nampa, Idaho taking over the assets, which also included Commercial Equipment Lease, Eugene, Oregon.
In an interview with Len E. Williams, President/CEO, Home Federal Bank, he was very complimentary about the management of the leasing company by Jim Johnson, which has been in business for 35 years. The company is a specialist in the small ticket market place with a very successful and proven origination process.
Evidently the bank changes it minds as brokers have been cut-off, and there is to be no new business. Commercial Equipment Lease is primarily taking care of its portfolio. No one has informed Leasing News if leasing company or its portfolio is for sale.
A reader told Leasing News:
"We and their other brokers got a letter from them when it happened saying they were ceasing operations and not funding anymore & I know almost all the employees are gone and a couple of employees that are left are gone at the end of October."


John Kenny
Receivables Management
est. 1997

johnkenny2@verizon.net

p 315-866-1167
f 315-876-9629
c 315-717-1302
[headlines]
--------------------------------------------------------------

Out of Broker Business or Business Altogether

These are companies who are either out of business who worked with independent equipment leasing brokers or no longer are doing business with independent equipment brokers within the last year. This is not a list of companies who do not do business with independent equipment brokers.

To learn a brief reason why the company is on the list, please click to:
http://www.leasingnews.org/list_alpha_new.htm

To find the stories about this company, please go to our archives, perhaps do a search "sort by
date:" http://www.leasingnews.org/archives.htm

Advantage Business Capital, Lake Oswego, Oregon
AEL Financial, Buffalo Grove, Illinois
*(No longer taking new broker business)
Alliance Financial, Syracuse, New York
Balboa Capital, Irvine, Ca
Bankers Healthcare Group, Weston, FL.
C and J Leasing Corp, Des Moines, Iowa
Carlton Financial Corporation, Wayzata, Minnesota
Chesterfield Financial, Chesterfield, Missouri
Churchill Group/Churchill Leasing, Jericho, NY
CIT Group (limited)
Columbia Bank Leasing, Tacoma, WA
Commercial Equipment Lease, Eugene, Oregon
Concord Financial Services, Long Beach, California
Court Square, Malvern, Pennsylvania
Creative Capital Leasing Group, LLC, San Diego, CA
Direct Capital, Portsmouth, New Hampshire
Diversified Financial Service, Omaha, NE
Dolsen Leasing, Bellevue/Yakima, Washington
Equipment Finance Partners, a division of Altec, Birmingham, Alabama
Evans National Leasing, Inc., Hamburg, NY
Enterprise Funding, Grand Rapids, Michigan
Excel Financial Leasing, Lubbock Texas
First Corp.(IFC subsidiary), Morton Grove, Illinois
First Federal Financial Services, Inc., Menomonee Falls, Wisconsin
First Republic Bank, San Francisco, CA
Frontier Capital, Teaneck New Jersey
GCR Capital, Safety Harbor, Florida
GE Capital, Conn (limited)
Global Funding LLC., Clearwater, FL
Greystone, Burlington, MA
Heritage Pacific Leasing, Fresno, CA
Hillcrest Bank Leasing, Overland Park, KS
Huntington Equipment Finance, Vendor Finance Group, Bellevue, Washington
IFC Credit Corp., Morton Grove, Illinois
Irwin Financial (Irwin Union Bank), Columbus, Indiana
Irwin Union Bank, F.S.B. (Louisville, Kentucky)
Lakeland Bank, Montville, NJ
LaSalle Systems Leasing
Leaf Specialty Finance, Columbia, South Carolina
LEAF Third Party Funding, Santa Barbara, Ca.
Lombard, part of Royal Bank of Scotland, worldwide
Marlin Business Services, Mount Laurel, NJ (accepting no new brokers,
they may have opened for a select fee, but no more at this time, they say.)
Marquette Business Credit Inc., Minneapolis, Minnesota
M&T Credit (Bank)
MericapCredit, Lisle, Illinois
Merrill Lynch Financial
Midwest Leasing Group, Livonia, Minnesota
National City, Cleveland, Ohio
Navigator (Pentech subsidiary) San Diego, California
OFC Capital, Roswell, Georgia
Old National Bank, Evansville, Illinois
Pentech Financial, Campbell, CA
PFF Bancorp, Inc, Pomona, CA
Pinnacle Business Finance, Fife, Washington
Pioneer Capital Corporation, Addison, Texas
PredictiFund, a subsidiary of Capital Access Network, Inc
Popular Finance, St. Louis, Missouri
Radiance-Capital, Tacoma, WA
Rational Technology Solutions, Rolling Meadows, IL
Sandy Springs, Olney, MD
Sovereign Bank, Melville, New York
Specialty Funding, Albuquerque, NM
Sun Trust Equipment Finance & Leasing, Baltimore, Maryland
SunBridge Capital, Mission, Kansas
Suncoast Equipment Funding Corp., Tampa, Florida
TechLease, Morgan Hill, California
Textron Financial
Triad Leasing & Financial, Inc., Boise, Idaho
Union Capital Partners, Midvale, Utah
US Bank, Manifest Funding, Marshall, Minnesota
(new requirement: large yearly funding)
US Bank, Middle-Market, Portland, Oregon
Velocity Financial Group, Rosemont, Illinois
VenCore, Portland, Oregon
Vision Capital,San Diego, California
Wachovia Bank Leasing
Washington Mutual Financial
Western Bank, Devils Lake, ND
Westover Financial, Inc., Santa Ana, California

[headlines]
--------------------------------------------------------------

First Trillion to Open in November!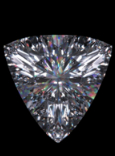 (Diamond Trillion Cut)

As reported in July the formation of First Trillion in Columbia, South Carolina, is true, although at the time denied by Dwight Galloway, formerly president of LEAF Specialty Finance, that he was directly involved. He did state that he had the "blessings" of LEAF Financial to work on the sale of the company or portfolio.
A deal was almost together, but fell apart, it is reported. Ron Elwood, Marketing Coordinator, First Trillion Funding, LLC, made this announcement:
"We are excited to announce the formation of First Trillion Funding, LLC. FTF will provide funding nationwide for brokers and lessors through its office in Columbia, South Carolina. The funding source will offer application-only financing up to $75K and commercial and franchise financing to $250K. Although a new entity, First Trillion will be operated by an experienced team of managers and many experienced credit, funding and servicing experts already well known to most of the broker/lessor community. The team expects to begin funding in November."
relwood1@windstream.net
Perhaps those that attended the NAELB Meeting in Atlanta, Georgia learned more as Dwight Galloway was in attendance, where he participated in the funding panel as an individual. At this point, he is not an employee of Trillion. He is also not an employee of LEAF Financial.
Certainly the team that Galloway said was the best ever, had been with him a long time, is staying together, and Trillion will be funding leases before the end of the year, according to Ron Elwood.

[headlines]
--------------------------------------------------------------

Letters? We get eMail!
(mostly chronological)

Leasing 102 by Mr. Terry Winders, CLP
Leasing Document Closing Procedure
http://leasingnews.org/archives/Sep2010/9_27.htm#closing
"I just had to comment on Terry Winder's column on "Leasing Document Closing Procedures" in today's Leasing News. I believe the industry really needs a wake-up call on how badly it has treated so many lessees. Your column always gives great advice and hopefully more will get it and move away from predatory practices and waive or amend unnecessary provisions that cause so many problems.
"As a lender that does not discount any residual we are never-the-less determined to be the 'bad guys' because we didn't remind the lessee of the notice period and now are being billed for an additional year even on a $1.00 option.
"While we always contact the Lessee to confirm the terms and acceptance of the equipment I now believe we need to become more proactive and confirm specific lease provisions, such as end of term written notice which will cause issues down the road."

Bob Robichaud, CLP
Vice President Leasing Relations
Commerce National Bank
279 E. Orangethorpe Ave.
Fullerton, CA 92832
(Tel.) 714-882-7648
(Cell) 714-290-8112
brobichaud@commercenatbank.com
Sales makes it Happen---by Kit Menkin
Leasing has not lost its Sizzle
http://leasingnews.org/archives/Sep2010/9_22.htm#sizzle

"I enjoyed reading your sales make it happen today. I think your assessment is dead on. This is just the beginning of good things come (I Pray). We booked only (1) operating lease so far in 2010, while growing our portfolio 38% year to date.
"Our industry will have no choice but to adapt to the proposed FASB changes as well as modify our business models somewhat to compensate for the upcoming changes."

Kyle W. Gilliam
KGILLIAM@arvest.com

Bank Beat---Why they closed down six More Banks
http://leasingnews.org/archives/Sep2010/9_20.htm#bank_beat

"Large influential developer convinces small Regional's to participate in $100MM spec loan?? I have heard (and witnessed) that scenario a few times over in the last 8-10 years. Developer with huge ties to the community approaches his buddy bankers, they calculate the returns, their bonuses, their probably promotions, and RISKS of not participating on said loan: wink:
"I had the displeasure of being present in such a meeting (at the local Country Club) where basically the participation was pitched to several bankers and the ramification of not participating was basically being blacklisted from future smaller and local financing opportunities. Thankfully the Bank I worked for was large enough and strong enough to politely tell him to go pound sand… He ended up assisting in the take down of 3 community banks and two large ones are still looking for their money.
"This happened in a State about as far away geographically from Georgia you can get but it sounds all too familiar.

"Great write-up Kit."
(name with held)
Bank Beat--

"Nice reporting...and critically important work that you're doing. Thank you."
(stock analyst)

Oct. 13 AZELA Meeting
Wednesday, October 13, 8:30 A.M.
Coco's Bakery Restaurant – Paradise Valley Mall
4514 East Cactus Road
Phoenix, AZ 85032
On Cactus south of Macy's and Penney's
602-953-9155
www.azela.net
"St.Clair as our guest presenter, with a focus on S.B.A. Lending.
"I attached the flyer as a PDF and a Word file.
"Thank you for helping us get the word out,"
Bernice Truszkowski, CLP
efl1@prodigy.net
AZELA Flyer:
http://leasingnews.org/PDF/Azela_Meetings.pdf

Donna Mount Back--

"After a departure from leasing for the last year, I have thankfully restarted my 21 year long love of leasing and have joined with Ed Anderson of Leasing Specialists and Jay Coles of Selco Business Finance. I am doing municipal, federal, tribal and commercial leasing again! I wanted you to know my whereabouts and I wish you continued success for the last quarter of 2010. Please let me know if I may be of assistance to you in any way."
Sincerely,
Donna J. Mount
Regional Manager
Leasing Specialists
1-800-840-6082
1-719-475-0784
1-719-271-5002 cell
donna@govleasing.com
www.govleasing.com


Miller leaves Charter---
"I am writing to advise you that I will be leaving Charter Capital, Scottsdale, Arizona, and my last day will be this Friday, Sept. 17th. I have decided to resume my career in the information technology industry. I have accepted a position with my former employer, CA (Computer Associates) and will be managing strategic software partnerships in the western US.
"My six years at Charter Capital have been wonderful and I truly appreciate the opportunity to work with Rick again. My partners, Rick and Carey Wilbur, will continue to manage the company and I appreciate the good work that you provide the leasing industry with Leasing News.

"Please feel free to contact me on my cell phone if I can help in the future, 480-283-4869 or you can email me at gregmilleraz@yahoo.com. I will also send my subscription request for my yahoo address.
"All inquiries and other Charter business should be directed to Carey Wilbur, 480-874-5402, cwilbur@charteraz.com or Rick Wilbur, 480-874-5400, rwilbur@charteraz.com. Thanks again Kit."
Best regards,
Greg Miller
www.linkedin.com/in/gregmilleraz
Broker Referral Exchange
http://leasingnews.org/archives/Sep2010/9_20.htm#exchange

"Kit I agree that the new program Brokers helping Brokers place deals in their area. I have placed in excess of $2,000,000 dollars in leases for brokers in 2010 just friend that I knew and that needed help in our area. This has been and will be a major funding area for brokers.

"I have always advocated we needed a mix of national funders and local banks with so many of the national funders shutting the door on brokers our local connections have kept us and our friends going.
"Thanks for your support."
John L. Winchester, CLP
ComCo-OneWorld, Inc.
CommunicationsLeasing/Winchester Co
4636 Lebanon Road PMB #325
Nashville,TN 37076-1316
615-366-1995 office;366-1902 fax
615-300-0141 cell
888-390-1995
www.comcolease.com; jwinchester@comcolease.com
Allied: Why did the banks fall for the alleged $87 fraud?
by Christopher "Kit" Menkin
http://leasingnews.org/archives/Sep2010/9_08.htm#allied

"You have clearly explained the leading cause of why these fraudsters continue to perpetuate their illegal activities, some without feeling the wrath of their wrongful actions. I could not agree more with you. In fact, back in 1984 when I was a young commercial lender at the then Continental Illinois National Bank, we uncovered the largest fraud in Chicago banking history when I innocently ran some UCC searches on one of the banks existing clients by the name of Grabill Corporation, then owned by the CEO, the infamous Billy Stoecker from the south side of Chicago. We caught Stoecker triple financing the same assets from the same borrowers with three different banks on the same day.
"As a lender at this modest community bank having assets of only $100MM, I always thought it was highly unusual that this client showed up with a stretch limo and an armed guard. He just did not fit our normal local profile. I was more accustomed to a local contractor showing up with concrete on his boots than a slick suited, body guarded CEO of a conglomerate of otherwise very viable and legitimate, small businesses.
"Upon confirming the fraud, we quickly forced him out of the bank. However, despite our warnings to the local community, he continued to perpetuate an even greater fraud upon even more banks over the next 10 years until the whole thing blew up. Why? Because exactly as you said, two things were prominent in his successful fraud strategy:
"1. A legitimate accounting firm (Laventhol and Horwath), who later failed completely due to their inability to properly confirm assets that never truly belonged to Grabill and;
"2. Banking community that entirely looked the other way and did not listen to their instincts when everything just looked too good to be true.
"Keep in mind, this Grabill CEO started as a tiny remodeler of old homes on the south side of Chicago and within just 10 years amassed a consortium of sophisticated companies having nearly a billion in revenue including a very large defense contractor that he acquired. Again, violating the "too good to be true" theory.
"A third lesson we learned was to finance entrepreneurs that have demonstrated experience in a relevant industry. That remains one of our firms primary underwriting criteria and it has served us well as we, (knock on wood), as we have avoided every single financial fraud in our industry, (from NorVergence to today's Allied Health Care Services), since our company's inception in 2000. All are simple lessons that bankers forget when times are good and even, like today's disturbing fraud trend, when times are very bad and companies are under extreme financial pressure from our troubled economy."
Best Regards,
Dale R. Kluga
President
Cobra Capital LLC
2831 W. 83rd Street
Darien, Illinois 60561
630-985-3500 Office
630-985-4721 Direct
www.cobrallc.com
Dale@cobrallc.com

"This type of information has value because it basically gives the reader an understanding of the securitization process - how deals are structured. Leaf had to over collateralize the deal by 7.5% in cash and assets... attached is something I thought was interesting. This is the info on how Leaf put together their last $175M securitization."
LEAF Rating Report:
http://leasingnews.org/PDF/rating_report_20103.pdf

Bring Back the Investment Tax Credit
http://leasingnews.org/archives/Sep2010/9_01.htm#editorial

"The ITC editorial was great. I seriously doubt I will ever see ITC again in my career, but it would truly incent companies to modernize and grow. This country is doing nothing to create new jobs and growth overall. All I see is companies looking for ways to cut back, spend less except at the top levels of management, so they can build their bottom-line and pay bonuses. It is nothing more than window dressing.
"Don't get me wrong, I think companies need to be frugal and watch spending, but the things I see are a disincentive for most workers to work harder to live the American Dream. At the end of the day however it will all come back to haunt us as the economy continues to slow and the middle class withers away.
"Thanks for your news letter, I really enjoy it."
Mark F. Ritter
Regional Finance Manager
Siemens Healthcare
200 Chester Field Parkway
Malvern, PA 19355
PH: 610-448-2203
Fax: 610-640-4481
Cell: 717-413-8919
mark.ritter@siemens.com
Dancing with the Stars-Obama/Palin
http://leasingnews.org/images/obama_palin.jpg

"Which is the star?"

Bruce Lurie
blurie@douglasguardian.com
((Please Click on Bulletin Board to learn more information))
(Leasing News provides this ad "gratis" as a means
to help support the growth of Lease Police)
[headlines]
--------------------------------------------------------------

Leasing Industry Help Wanted

3 years leasing exp., commission only first year or until quota met. You should earn $75,000 first year, work from
home office. Sandra Tieh, HR 512.458.1300 or stieh@onesourcefinancial.com

OneSourceFinancial.com
a OneWorld Business Finance Co-Op Member
Please see our Job Wanted section for possible new employees.

[headlines]
--------------------------------------------------------------

Larchmont, New York ---Adopt a Dog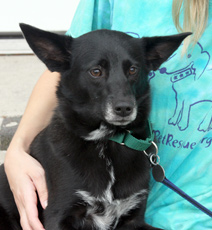 Bartok
"Bartok looks like a mini German Shepherd mix. He is 2 years old and weighs about 28 lbs. Bartok is a wonderful dog who loves to get belly rubs and lay next to his foster mom on the couch. He is completely housebroken, very calm in the house, and does not chew on furniture. He gets along well with other dogs and ignores the cats in his foster home. Bartok loves to go running with his foster dad and makes a great hiking partner. He would do best in an active home with older children (12 and up)."
More Photo's:
http://www.ny-petrescue.org/AnimalDetail.php?AnimalId=4521
Application:
http://www.ny-petrescue.org/application/applicant-1.php
PET RESCUE
P.O. Box 393
Larchmont, NY 10538
(914) 834-6955
petrescueny@aol.com
http://www.ny-petrescue.org/index.php


Adopt-a-Pet by Leasing Co. State/City
http://www.leasingnews.org/Conscious-Top%20Stories/Adopt_Pet.htm

Adopt a Pet
http://www.adoptapet.com/

[headlines]
---------------------------------------------------------------



News Briefs ---


Judge doubles US Bank patent verdict to $54MM
http://www.sfgate.com/cgi-bin/article.cgi?f=/n/a/2010/09/28/financial/f172531D25.DTL&type=business
Treasury bond yields hit new lows on economy fears; gold tops $1,300
http://latimesblogs.latimes.com/money_co/2010/09/gold-new-high-treasury-bond-yields-new-low-economy.html
Marlin's Daniel P Dyer sells 3,701 Shares
http://www.gurufocus.com/news.php?id=108156
Chesswood Income Renewal of Pawnee Credit Facility
http://www.digitaljournal.com/pr/122716
Icahn folds in Vegas/Holding fire sale at Fontainebleau
http://www.nypost.com/p/news/business/icahn_folds_in_vegas_E1E3777ym7oRHIuxVouaxO


You May have Missed---

Top 10 most expensive real estate markets in the US
http://www.sfgate.com/cgi-bin/blogs/ontheblock/detail?entry_id=73053


California Nut Briefs----
Brown, Whitman clash over solving state's economic woes
http://www.contracostatimes.com/top-stories/ci_16199684?nclick_check=1
Cal to cut baseball, gymnastics and lacrosse
http://www.contracostatimes.com/ci_16196543?source=most_viewed

Steve Jobs hires Bill Gates' architect for new house
http://seattletimes.nwsource.com/html/technologybrierdudleysblog/
2013020126_steve_jobs_hires_bill_gates_ar.html


"Gimme that Wine"

An Economy Tour of Rhone Syrahs
http://www.nytimes.com/2010/09/29/dining/reviews/29wine.html?ref=dining
Japanese wine cartoon makes Bordeaux grower famous
http://www.reuters.com/article/idUSTRE68R1RP20100928
Harvest Tweet across Nation
http://www.winebusiness.com/twitter/harvest/
A growing industry gets better with age: New Jersey wineries flourish
http://www.pressofatlanticcity.com/business/article_54b3a7d6-c91a-11df-9544-001cc4c002e0.html
Free Mobile Wine Program
http://leasingnews.org/archives/Feb2010/2_26.htm#mobile
Wine Prices by vintage
http://www.winezap.com
http://www.wine-searcher.com/
US/International Wine Events
http://www.localwineevents.com/
Winery Atlas
http://www.carterhouse.com/atlas/\
Leasing News Wine & Spirits Page
http://two.leasingnews.org/Recommendations/wnensprts.htm

[headlines]
----------------------------------------------------------------
This Day in American History
1803- The first Roman Catholic Church in Boston was formally dedicated. (Catholics had not been permitted any religious freedom within this predominantly Puritan colony prior to the Massachusetts Constitution of 1780.)
1850 - Pres. Millard Fillmore named Mormon leader Brigham Young as the first governor of the Utah Territory
1862 - Union General Jefferson C. Davis mortally wounds his commanding officer, General William Nelson, in Louisville, Kentucky. Davis had been upset by a reprimand handed down by Nelson. After quarreling in a hotel lobby, Nelson slapped Davis. Davis then chased him upstairs and shot him. Davis was never court-martialed, and it is thought that the influence of Indiana Governor Oliver Morton, who was with Davis at the time of the shooting, was instrumental in preventing a trial. Davis went on to serve with distinction at the Battles of Stones River, Chickamauga, and Chattanooga.
1907- Birthday of Gene Autry, born Tioga, Texas: 'The Singing Cowboy', actor in over 100 cowboy westerns, singer, CMA Hall of Fame and the only person to have 5 Hollywood Walk of Fame stars. They were for film, radio, TV, stage and records; born Tioga, Texas. Autry made 635 recordings, including more than 300 songs written or co-written by him. His records sold more than 100 million copies and he has more than a dozen gold and platinum records, including the first record ever certified gold. His Christmas and children's records Here Comes Santa Claus and Peter Cottontail are among his platinum recordings. Rudolph the Red-Nosed Reindeer , the second all-time best selling Christmas single, boasts in excess of 30 million in sales. In 1950, Autry became the first major movie star to use the television medium. Always a man of vision, Autry excelled and for the next five years he produced and starred in 91 half-hour episodes of The Gene Autry Show for CBS Television. This success lead him to produce such popular TV series as Annie Oakley, The Range Rider, Buffalo Bill Jr., The Adventures Of Champion as well as the first 39 episodes of Death Valley Days. My father Lawrence Menkin wrote many of the episodes, plus served as story editor.
He is also very much remembered for his role in the formation of the Los Angeles-California-Anaheim-Los Angeles Angels of Anahiem, into which he poured his considerable love for the game.
http://www.cowboypal.com/genehp.html
http://www.autry.com/geneautry/geneautry_biography.html
http://www.cowboypal.com/genehp.html
http://www.autry.com/geneautry/geneautry_biography.html
1908-Birthday of Thomas Edward (Eddie) Tolan, Olympic gold medal sprinter born at Denver, CO). Tolan was the first black American athlete to win two gold medals, triumphing in the 100 meters and the 200 meters at the 1932 Olympics in Los Angeles. At his death, he still held the Michigan high school record of 9.8 seconds in the 100-yard dash. Died at Detroit, MI, Jan. 31, 1967.
1918--EGGERS, ALAN LOUIS Medal of Honor Rank and organization: Sergeant, U.S. Army, Machine Gun Company, 107th Infantry, 27th Division. Place and date: Near Le Catelet, France, 29 September 1918. Entered service at: Summit, N.J. Birth: Saranac Lake, N.Y. G.O. No.: 20, W.D., 1919. Citation: Becoming separated from their platoon by a smoke barrage, Sgt. Eggers, Sgt. John C. Latham and Cpl. Thomas E. O'Shea took cover in a shell hole well within the enemy's lines. Upon hearing a call for help from an American tank, which had become disabled 30 yards from them, the 3 soldiers left their shelter and started toward the tank, under heavy fire from German machineguns and trench mortars. In crossing the fire-swept area Cpl. O'Shea was mortally wounded, but his companions, undeterred, proceeded to the tank, rescued a wounded officer, and assisted 2 wounded soldiers to cover in a sap of a nearby trench. Sgt. Eggers and Sgt. Latham then returned to the tank in the face of the violent fire, dismounted a Hotchkiss gun, and took it back to where the wounded men were, keeping off the enemy all day by effective use of the gun and later bringing it, with the wounded men, back to our lines under cover of darkness.
1918-LEMERT, MILO Medal of Honor Rank and organization: First Sergeant, U.S. Army, Company G, 119th Infantry, 30th Division. Place and date: Near Bellicourt, France, 29 September 1918. Entered service at: Crossville, Tenn. Birth: Marshalltown, lowa. G.O. No.: 59, W.D., 1919. Citation: Seeing that the left flank of his company was held up, he located the enemy machinegun emplacement, which had been causing heavy casualties. In the face of heavy fire he rushed it single-handed, killing the entire crew with grenades. Continuing along the enemy trench in advance of the company, he reached another emplacement, which he also charged, silencing the gun with grenades. A third machinegun emplacement opened up on him from the left and with similar skill and bravery he destroyed this also. Later, in company with another sergeant, he attacked a fourth machinegun nest, being killed as he reached the parapet of the emplacement. His courageous action in destroying in turn 4 enemy machinegun nests prevented many casualties among his company and very materially aided in achieving the objective.
1918-LUKE, FRANK, JR. (Air Mission) Medal of Honor
Rank and organization: Second Lieutenant, U.S. Army Air Corps, 27th Aero Squadron, 1st Pursuit Group, Air Service. Place and date: Near Murvaux, France, 29 September 1918. Entered service at: Phoenix, Ariz. Born: 19 May 1897, Phoenix, Ariz. G.O. No.: 59, W.D., 1919. Citation: After having previously destroyed a number of enemy aircraft within 17 days he voluntarily started on a patrol after German observation balloons. Though pursued by 8 German planes which were protecting the enemy balloon line, he unhesitatingly attacked and shot down in flames 3 German balloons, being himself under heavy fire from ground batteries and the hostile planes. Severely wounded, he descended to within 50 meters of the ground, and flying at this low altitude near the town of Murvaux opened fire upon enemy troops, killing 6 and wounding as many more. Forced to make a landing and surrounded on all sides by the enemy, who called upon him to surrender, he drew his automatic pistol and defended himself gallantly until he fell dead from a wound in the chest.
1918 --Captain GH Wilkins, official AIF photographer, rallies United States troops at the battle of the Hindenburg Line, while taking photographs for this action he is awarded a bar to his Military Cross, becoming the only Australian official photographer to be decorated for bravery in the field.
1923--On the same 1923 day as Lombard Street opened across town, the "crookiest street" in San Francisco, the Steinhart Aquarium in Golden Gate Park opened its sculpted bronze doors to the public. Ignatz Steinhart, a wealthy entrepreneur, donated the money to build the place in honor of his deceased brother Sigmund.
1927 - An outbreak of tornadoes from Oklahoma to Indiana caused 81 deaths and 25 million dollars damage. A tornado (possibly two tornadoes) cut an eight-mile long path across Saint Louis MO, to Granite City IL, killing 79 persons. The damage path at times was a mile and a quarter in width. The storm followed a similar path to tornadoes which struck in 1871, 1896, and 1959.
1935-Birthday of singer/piano player Jerry Lee Lewis. ("Whole Lot of Shakin' Goin' On," "Great Balls of Fire"), born Ferriday, LA.
1937-Birthday of guitarist Joe Hughes, Houston, Texas.
http://www.cascadeblues.org/History/hughes_joe_guitar.htm
1938 -Charleston, SC was hit with 5 tornadoes, which killed 32 people and did $2 million in damage
1939 - Germany and the Soviet Union agree to divide control of occupied Poland roughly along the Bug River--the Germans taking everything west, the Soviets taking everything east.
1942- Hugh Mulzac, first Black captain of a US merchant ship, launches with the Booker T Washington,
1946 - "The Adventures of Sam Spade" premiered on CBS radio this Sunday night. In the summer of 1946, it had aired on ABC on Friday nights. "The Adventures of Sam Spade", starring Howard Duff as detective Spade, became a hit on Sunday night radio.
It was based on novels by writer Dashiell Hammet.
1947 - Musician Dizzy Gillespie (performing with Charlie Parker) made his Carnegie Hall debut in New York City. Playing with a full-sized band, Gillespie was the leader of a new wave of jazz known as bebop. Over time, Gillespie became one of the great jazz players of all time.
1947---Top Hits
Feudin' and Fightin' - Dorothy Shay
I Wish I Didn't Love You So - Vaughn Monroe
I Wonder Who's Kissing Her Now - Perry Como
Smoke! Smoke! Smoke! (That Cigarette) - Tex Williams
1948-Brithday of broadcaster and amateur golfer Bryant Gumbel, born, New Orleans, LA.
1950--CHRISTIANSON, STANLEY R. Medal of Honor Rank and organization: Private First Class, U.S. Marine Corps, Company E, 2d Battalion, 1st Marines, 1st Marine Division (Rein.). Place and date: Seoul, Korea, 29 September 1950. Entered service at: Mindoro, Wis. Born: 24 January 1925, Mindoro, Wis. Citation: For conspicuous gallantry and intrepidity at the risk of his life above and beyond the call of duty while serving with Company E, in action against enemy aggressor forces at Hill 132, in the early morning hours. Manning 1 of the several listening posts covering approaches to the platoon area when the enemy commenced the attack, Pfc. Christianson quickly sent another marine to alert the rest of the platoon. Without orders, he remained in his position and, with full knowledge that he would have slight chance of escape, fired relentlessly at oncoming hostile troops attacking furiously with rifles, automatic weapons, and incendiary grenades. Accounting for 7 enemy dead in the immediate vicinity before his position was overrun and he himself fatally struck down, Pfc. Christianson, by his superb courage, valiant fighting spirit, and devotion to duty, was responsible for allowing the rest of the platoon time to man positions, build up a stronger defense on that flank, and repel the attack with 41 of the enemy destroyed, many more wounded, and 3 taken prisoner. His self-sacrificing actions in the face of overwhelming odds sustain and enhance the finest traditions of the U.S. Naval Service. Pfc. Christianson gallantly gave his life for his country.
1953-- "Make Room for Daddy," premiers on TV. Danny Thomas starred as Danny Williams, a nightclub singer and comedian, in this family sitcom. The series was renamed "The Danny Thomas Show" in 1956 after Jean Hagen (who played his wife, Margaret) left the show. Many cast members returned for the show's sequel, "Make Room for Granddaddy" in 1970. Thomas' co-stars were: Sherry Jackson and Penney Parker as Danny's daughter Terry; Rusty Hamer as son Rusty; Amanda Randolph as housekeeper Louise; Horace McMahon as Danny's agent, Phil Arnold; Jesse White as agent Jesse Leeds; Sid Melton as Charlie Halper, owner of the Copa Club; Ben Lessy as Danny's pianist, Ben; Mary Wickes as his publicist, Liz O'Neal; Hans Conried as Uncle Tonoose; Nan Bryant as Danny's mother-in-law and Marjorie Lord as his new wife Kathy O'Hara. Rusty Hamer was our next door neighbor growing up in Pacific Palisades, California. His brother was my age and we were best friends, double-dating all the time. Danny Thomas, who many now remember as Marlo's dad and Phil Donahue's father-in-law, is also remembered for many things that influenced television. At the suggestion of his friend, Desi Arnaz, Thomas negotiated a deal that would allow him to retain ownership rights to his programs, like Make Room for Daddy, which debuted this day on ABC-TV. Later, in 1957, the show would move to CBS under the Desilu/Danny Thomas Productions banner. The rest is, literally, TV history. His success allowed him to give something back to the world, in the form of his philanthropic efforts to build St. Jude's Children's Hospital in Memphis. "All I prayed for was a break," he once told an interviewer, "and I said I would do anything, anything, to pay back the prayer if it could be answered. All I needed was a sign of what to do and I would do it." And so it was.
1954---Willie Mays made a fabulous over-the-shoulder catch that many regard as the most famous in baseball history. It came in the first game of the World Series as the New York Giants were playing the Cleveland Indians. Vic Wertz of the Indians hit a long drive to deep center field in the Polo Grounds. Bays turned on the ball, caught it running full stride about 475 feet from home plate, wheeled and threw. The Gaints won the game, 3-0, in 10 innings on Dusty Rhodes's pinch-hit home run and swept the Indians in the Series.
1955---Top Hits
The Yellow Rose of Texas - Mitch Miller
Love is a Many-Splendored Thing - The Four Aces
Tina Marie - Perry Como
I Don't Care - Webb Pierce
1955 - Arthur Miller's play, A View from the Bridge, opened on Broadway on this date, and received mixed reviews from critics.
1956-So far, RCA Victor has received over 856,327 advance orders for Elvis Presley's "Love Me Tender."
1958-The Big Bopper's "Chantilly Lace" enters the US Pop chart, where it will top out at #6.
1959-Tommy Edwards' "It's All In The Game" lead the Billboard chart. The melody of the song had been written in 1912 by Charles Gates Dawes, who would become vice-president of the United States between 1925 and 1929. Updated lyrics were added in 1951.
1959-Little Anthony and the Imperials record "Shimmy Shimmy Koko Bop", which will reach #24 in the US early next year.
1959 -Hurricane Gracie made landfall near Beaufort, SC with sustained winds of 97 mph with a peak gust to 138 mph. 10 people were killed in South Carolina and Georgia. As the weakening storm moved through Virginia on the 30th, she spawned an F3 tornado at Ivy, VA which killed 11 people
1959 - The irreverent cartoon TV series, Rocky and Bullwinkle, created by Jay Ward, debuted on ABC on this date. It was the most sophisticated satirical cartoon series of the television era at that time. The Many Loves of Dobie Gillis debuted on CBS on the same evening.
1958-"It's All in the Game" by Tommy Edwards topped the charts and stayed there for 6 weeks.
1958-The Big Bopper's "Chantilly Lace" enters the pop chart at #27 and the Moonglows' "Ten Commandments of Love," enters the pop charts at #41.
1960 - ABC-TV brought "My Three Sons" into United States homes. Movie actor Fred MacMurray had a hard time adjusting to the small screen. "My Three Sons" did so well CBS bought it in 1965, for somewhere between seven and ten million dollars.
1962- President JF Kennedy authorized use of federal troops in integration of University of Mississippi. James H. Meredith was escorted onto the University of Mississippi campus by U.S. marshals. Tow men were killed in the ensuing mob violence, which was quelled with the aid of 3000 federal soldiers. The next day Meredith was enrolled and began to attend classes amid continuing disruption by protestors. On June 6, 1966, James Meredith was shot and wounded while on a lone march from Memphis, Tenn. to Jackson, Miss. to encourage black voter registration. Only June 26, 26 groups from across the country joined with Meredith to complete the march. From 1989 to 1991, Meredith served as a policy advisor to conservative Republican Senator Jesse Helms, who only ten years earlier had opposed the establishment of Martin Luther King, Jr. Day. He is an author and businessman today.
http://www.africanamericans.com/JamesMeredith.htm
1962 - My Fair Lady closed on this day after a run of 6½ years. At the time, the show held the Broadway record for longest-running musical of all time. 3,750,000 people watched the wonderful show and heard tunes like Wouldn't it Be Loverly, Show Me, Get Me to the Church on Time, I'm an Ordinary Man, I've Grown Accustomed to Her Face and the Vic Damone/Robert Goulet standard, On the Street Where You Live. The team of Alan Jay Lerner and Frederick Loewe turned George Bernard Shaw's play, Pygmalion, into a colorful, musical production. They gave a new life to the rough- around-the-edges, cockney, flower girl; the subject of a bet between Professor Higgins (Just You Wait, 'Enry 'Iggins) and a colleague. The Professor bet that he could turn Eliza Doolittle into a proper lady (The Rain in Spain). With a Little Bit of Luck he did it. Eliza, looking and acting very much like a princess, sang I Could Have Danced All Night. After its Broadway success, My Fair Lady was made into a motion picture (1964) and won seven Academy Awards including Best Picture.
1966-Birthday of football player Kenneth Howard (Ken) Norton, Jr., born Jacksonville, IL.
1963---Top Hits
Blue Velvet - Bobby Vinton
Sally, Go 'Round the Roses - The Jaynetts
Be My Baby - The Ronettes
Abilene - George Hamilton IV
1963-Rolling Stones 1st tour (opening act for Bo Diddley & Everly Bros)
1965 - Hanoi publishes the text of a letter it has written to the Red Cross claiming that since there is no formal state of war, U.S. pilots shot down over the North will not receive the rights of prisoners of war (POWs) and will be treated as war criminals.
1967 -"Alice" premiers on TV. Linda Lavin played the title role in this CBS comedy that was based on the 1975 film Alice Doesn't Live Here Anymore. Alice Hyatt was the new girl in town--a widow raising her son while trying to make ends meet by waitressing at a diner. She also had dreams of making it big as a singer. Nine years later, Alice was able to leave her "temp" job for a gig. Lavin's co-stars were: Vic Tayback as diner owner Mel Sharples, Philip McKeon as Alice's son, Tommy, Beth Howland as waitress Vera Gorman, Polly Holliday as sassy waitress Flo Castleberry, Diane Ladd as Flo's replacement Belle Dupree, Celia Weston as waitress Jolene Hunnicut, Martha Raye as Mel's mother, Carrie and Marvin Kaplan as customer Henry Beesmyer. The last episode was on August 31, 1976.
http://www.tv.com/alice/show/612/summary.html&full_summary=1
http://web.triton.net/o/ochs/guides/wherearetheynow.html
1967 - Motown's Soul label released Gladys Knight and the Pips's I Heard It Through the Grapevine. It ultimately reached Number 2 on the pop charts and Number 1 on the rhythm and blues charts.
1967-Mickey Hart joins the Grateful Dead.
1970-- The New American Bible was published by the St. Anthony Guild Press. It represented the first English version Roman Catholic Bible to be translated from the original Biblical Greek and Hebrew languages. (The Rheims-Douai Version of 1610 had been based on Jerome's Latin Vulgate.)
1971---Top Hits
Go Away Little Girl - Donny Osmond
Maggie Mae/Reason to Believe - Rod Stewart
The Night They Drove Old Dixie Down - Joan Baez
The Year That Clayton Delaney Died - Tom T. Hall
1973- "We're an American Band" by the Grand Funk Railroad topped the charts and stayed there for a week.
1974-- The U.S. Congress passed the Equal Credit Opportunity Act designed to equalize credit opportunities for women and men. Under the new law, women's income had to be counted in the same way as men's income for credit ratings. It also decreed no one should be refused credit on account of sex or marital status.
1975- WGPR-TV Detroit, first Black-owned station in US, begins broadcasting.
1976 --Tommy Lasorda is named to succeed Walter Alston as Dodger manager. 'Smokey', compiled a 2040-1613 record (.558), during his 23-year tenure with the club winning seven pennants and four world championships.
1977 - In history's most-watched prize fight, Muhammad Ali defeated Ernie Shavers, in a decision, to claim the heavyweight championship boxing crown. The bout was televised from Madison Square Garden in New York City to an estimated 70 million viewers on NBC-TV. The first woman official of a heavyweight title boxing match officiated the match.
1977 - No. 1 Billboard Pop Hit: "Star Wars Theme/Cantina Band," Meco. The 15-minute song is a disco version of several themes from the top movie of 1977.
1979 - Cheap Trick's "Ain't That A Shame" peaks at #35 on the singles chart, while Robert Palmer's "Bad Case Of Loving You" peaks at #14, Nick Lowe's "Cruel To Be Kind" peaks at #12 and Dave Edmunds' "Girls Talk" peaks at #65.
1979 ---Gold hits record $400.20 an ounce in Hong Kong.
1979---Top Hits
My Sharona - The Knack
Sad Eyes - Robert John
Rise - Herb Alpert
It Must Be Love - Don Williams
1982-The first poisoning of store merchandise known to have resulted in numerous deaths took place in and around Chicago, Il. In a three-day period from September 29 to October 1, 1982, seven people died after taking Tylenol, a brand of acetaminophen, which they had bought at a local drugstores and supermarkets. A murderer who was never apprehended had removed the bottles from store shelves, opened them, added cyanide to the capsule of Tylenol, and replaced them in the stores. Tylenol removed all their product from the stores and destroyed them. The poisonings led to the introduction of wraps and seals on all pharmaceutical products and many other products as well.
1983 - Heavy rains began in central and eastern Arizona which culminated in the worst flood in the history of the state. Eight to ten inch rains across the area caused severe flooding in southeastern Arizona which resulted in thirteen deaths and 178 million dollars damage. President Reagan declared eight counties of Arizona to be disaster areas.
1983- A Chorus Line became the longest-running show on Broadway, with performance number 3,389. Grease, the rock 'n' roll production, had been the previous box-office champ since 1980.
1984- "Let's Go Crazy" by Prince & the Revolution topped the charts and stayed there for 2 weeks.
1984-The Cars' "Drive" peaks at #3 on the pop singles chart.
1985 - MacGyver, starring Richard Dean Anderson, debuted on ABC on this night.
Fortunately, the last detail is unimportant when compared to his astounding mind. Drawing on a vast practical knowledge of science, Macgyver is able to make use of any mundane materials around him to create unorthodox solutions to any problem he faces. The enemies of world peace and justice continually learn that underestimating this man is a fatal mistake for their plans. The popular series last seven years, perhaps making MacGyver a verb in our language for turning someting simple into a major tool.
http://www.tv.com/macgyver/show/706/summary.html&full_summary=1
http://www.imdb.com/title/tt0088559/
1986 - The sitcom, Designing Women, starring Dixie Carter, Delta Burke, Annie Potts, and Jean Smart premiered on CBS. The well-written show had a loyal following, and touched on many female topics that few shows then, or now, tackle. Last episode: May 24, 1993
http://www.lifetimetv.com/shows/deswomen/index.html
http://www.tv.com/designing-women/show/525/summary.html&full_summary=1
1987 - No. 1 Billboard Pop Hit: "Didn't We Almost Have It All," Whitney Houston.
1987---Top Hits
Didn't We Almost Have It All - Whitney Houston
Here I Go Again - Whitesnake
Lost in Emotion - Lisa Lisa & Cult Jam
Three Time Loser - Dan Seals
1987--"Thirtysomething," premiers on TV. This ABC drama series about a group of seven baby boomers was created by boomers Ed Zwick and Marshall Herskovitz. The show's characters were very real to many viewers who were able to identify with their struggles--such as the death of a parent, disease, relationships, singlehood, marriage, divorce, career setbacks and the birth of a child. The cast featured Ken Olin as Michael Steadman; Mel Harris as his wife, Hope; Jade Mortimer and the Craven twins, Brittany and Lacey, as their daughter Jane; Timothy Busfield as Michael's business partner, Elliot Weston; Patricia Wettig (Olin's real-life wife) as Elliot's wife, Nancy; Luke Rossi as their son Ethan; Jordana Shapiro as their daughter Brittany; Polly Draper as Hope's friend Ellyn Warren; Melanie Mayron as Michael's cousin, Melissa Steadman and Peter Horton as family friend Gary Shepherd. The popular show lasted until 1991.
http://www.thirdstory.com/thirtysomething/
http://us.imdb.com/title/tt0092492/
1987 - A slow moving cold front produced rain from the Great Lakes Region to the Central Gulf Coast Region. A late afternoon thunderstorm produced wind gusts to 62 mph at Buffalo NY. Warm weather continued in the western U.S. In Oregon, the afternoon high of 96 degrees at Medford was a record for the date.
1989 - Seven cities reported record high temperatures for the date, as readings soared into the 80s and low 90s in the Northern Plateau and Northern Plains Region. Record highs included 91 degrees at Boise ID, and 92 degrees at Sheridan WY. The high of 100 degrees at Tucson AZ marked their 51st record high of the year, and their 92nd day of 100 degree weather.
1990 - In Washington, DC, the National Cathedral (officially, the Cathedral Church of St. Peter and St. Paul) was completed after 83 years of construction. Begun in 1907, the Gothic edifice had been used in its incomplete form since 1912.
1991-snow began in Caribou, ME at 8:35 p.m. on the29th and ending at 2 am on the 30th with 2.5 inches accumulating.
1994 - The Pointer Sisters receive a star on the Hollywood Walk of Fame. The star on Hollywood Boulevard was originally set to be unveiled in January, but an earthquake struck Los Angeles three days before the scheduled ceremony. The Pointers are the first African-American female music group to receive the honor.
1996-Astros Retiren's Number. The Houston Astros retired uniform number 34 in honor of their former pitcher, Nolan Ryan, who played for Houston for nine seasons.
The ceremony made Ryan the only player to have his number retired by three teams, the California Angeles, adn the Texas Rangers having previously accorded him the honor.
2001-Some 7,000 people marched for peace in Washington DC while an estimated 7-10 thousand marched in San Francisco. They marched to mourn terrorist victims, and to urge the nation to heal poverty and injustice that fuels global violence instead of focusing on military revenge.
2002--- Barry Bonds sets a new season mark for on-base percentage with a .582 OBP. The 38-year old Giant left fielder, who became the oldest first-time winner of a batting title hitting .370, easily surpassed the 1941 mark established by Ted Williams with a .553 OBP.
2004 ---Major League Baseball announces Washington D.C. will become the new home of the Montreal Expos in time for the 2005 season. The nation's capital, which was chosen over finalists including Las Vegas and Northern Virginia, will have baseball first time in 33 years since the expansion Senators left in 1971 to become the Texas Rangers.
[headlines]
--------------------------------------------------------------
Baseball Poem

A Fairy Tale
by
Wayne Lanter
"The body of a horse, the heart of a boy,"
Campanella claimed, catching four games
a day in the negro leagues - sometimes
losing twenty pounds in the process.
Talented enough to do it,
little boy enough to think it's important,
beyond the money and people shouting,
the pure pleasure of driving a fastball
over the three-eighty sign.
When he objected to her Korean tour,
Monroe lectured )Joltin' Joe.
"You don't know what it's like
to have thirty thousand people cheer
for you." Some time before, sixty thousand watched
him catapult two shots into the seats off Feller.
"Yes, I do," he said.
Even a hundred mile-an-hour fastball has its limits.
Feller warned young pitchers
of "hitters you can't throw it by."
He hadn't seen Dalkowski throw.
Maybe Dave Pope had the fastest hands
of anyone. In the cage or in a game,
turn on it. It turns on that.
In the beat of a boy's heart Campanella
ended up "a horse that couldn't run."
Pulled from a tangle of twisted metal
he sits at home plate in a wheelchair,
the stars and stripes draped across his legs.
For years DiMaggio sold coffee-makers.
Feller and Pope lived on to old age,
old age. Dalkowski simply dropped off
the radar, or so it seems.
Monroe? Everybody knows that story.
How they souped-up the ball,
lowered the mound,
reduced the strike zone,
suspended pitchers for throwing at hitters,
brought in the fences,
yes, they brought in the fences.
Everybody knows that story.
from:
"A Season of Long Taters"
Baseball Poems
by
Wayne Lander
Published by Snark Publishing
637 W. Hwy 50 #119
O'Fallon, Illinois, USA
(Printed with permission of the author)
--------------------------------------------------------------

SuDoku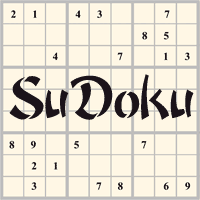 The object is to insert the numbers in the boxes to satisfy only one condition: each row, column and 3x3 box must contain the digits 1 through 9 exactly once. What could be simpler?
http://leasingnews.org/Soduku/soduko-main.htm
--------------------------------------------------------------

Daily Puzzle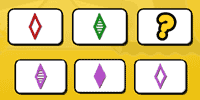 How to play:
http://www.setgame.com/set/puzzle_frame.htm
Refresh for current date:
http://www.setgame.com/set/puzzle_frame.htm
--------------------------------------------------------------


http://www.gasbuddy.com/
http://www.gasbuddy.com/GB_Map_Gas_Prices.aspx
http://www.gasbuddy.com/GB_Mobile_Instructions.aspx
--------------------------------------------------------------

Weather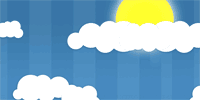 See USA map, click to specific area, no commercials
--------------------------------------------------------------

Traffic Live---
Real Time Traffic Information
You can save up to 20 different routes and check them out with one click,
or type in a new route to learn the traffic live
--------------------------------