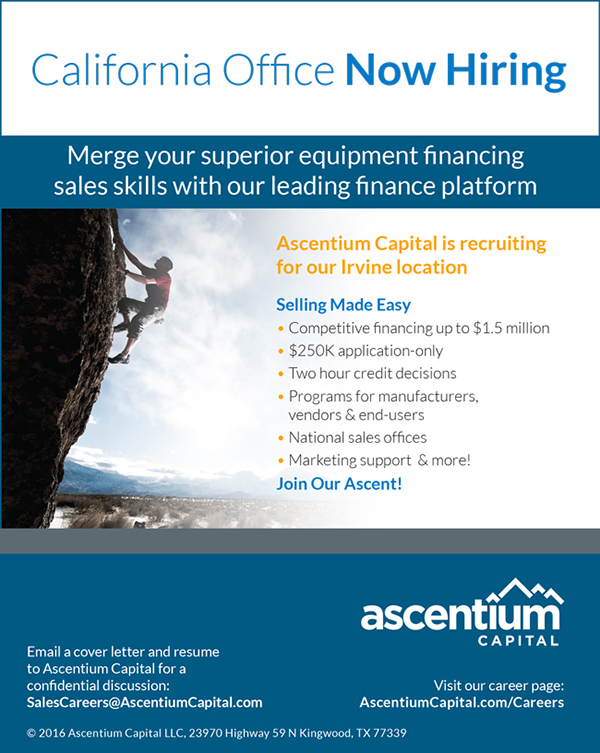 Monday, August 29, 2016


Today's Equipment Leasing Headlines

Position Wanted – Credit
Work Remotely or Relocate for Right Opportunity
Top Stories: August 22 - August 26
(Opened Most by Readers)
Marketplace Lending Association Hires Lobbyist
Gets Ready for the Major September New York City Conference*
Sample of Usury Laws in United States
by Bill Phillips, Esq., Marks & Associates
Leasing Industry Ads---Help Wanted
California/Nationwide
Simple: Name on Top of Resume
Career Crossroad---By Emily Fitzpatrick/RII
Insurance Certificates Are Often Virtually Worthless
by Michael J. Witt, Esq.
Leasing 102 by Mr. Terry Winders, CLFP
Why Non-Cancelable Leases
15 Apps to Track & Manage Your Goals
Business Apps
Largest Company by Revenue in Each State—Chart
(Click on map or state to make larger)
The European Captives Forum
Continues to Expand
Labrador Retriever Mix
West Des Moines, Iowa Adopt-a-Dog
Most Influential Lawyers
in Equipment Finance and Leasing
News Briefs---
Will new lease accounting lead to less leasing?
"little, if any, impact on equipment lease/finance volume"
Top Chicken Brands Quick Service/Fast Casual-Chart
www.qsrmagazine.com
Amtrak Invests $2.4 Billion for Next-Gen High-Speed
Trainsets and Infrastructure Upgrades
National Restaurant Association New Partnership
with the American Culinary Federation
15 tricky questions that could stump you
in a corporate banking interview (how to answer them)

Broker/Funder/Industry Lists | Features (writer's columns)
Top Ten Stories Chosen by Readers | Top Stories last six months
www.leasingcomplaints.com (Be Careful of Doing Business)
www.evergreenleasingnews.org
Leasing News Icon for Android Mobile Device
You May have Missed---
Baseball Poem
Sports Briefs---
California Nuts Brief---
"Gimme that Wine"
This Day in American History
SuDoku
Daily Puzzle
GasBuddy
Weather, USA or specific area
Traffic Live----
######## surrounding the article denotes it is a "press release" and was not written by Leasing News nor information verified, but from the source noted. When an article is signed by the writer, it is considered a "by line." It reflects the opinion and research of the writer.
Please send a colleague and ask them to subscribe. We are free.
Email kitmenkin@leasingnews.org and in subject line: subscribe

[headlines]
--------------------------------------------------------------
Position Wanted – Credit
Work Remotely or Relocate for Right Opportunity
Each Week Leasing News is pleased, as a service to its readership, to offer completely free ads placed by candidates for jobs in the industry. These ads also can be accessed directly on the website at:
http://www.leasingnews.org/Classified/Jwanted/Jwanted.htm

Each ad is limited to (100) words and ads repeat for up to 6 months unless the candidate tells us to stop. Your submissions should be received here by the end of each week.

Please encourage friends and colleagues to take advantage of this service, including recent graduates and others interested in leasing and related careers.

Credit
Will relocate for the right opportunity and can work remotely. I have (25+) years in making credit decisions, as well as helping sales team and third party originators close more transactions via understanding their applicant's financial abilities. I can create alternative or additional opportunities (and income) by knowing which type of loan is best for the borrower
aaacorrespondent@gmail.com


Chicago, Illinois
Highly knowledgeable and analytical Equipment Leasing Executive; leveraging 25 years in Portfolio Management, Operations, Credit, and Collections within Banking environment and Commercial Equipment Leasing Industry; proven track record, developing/ implementing strategies, sound operational excellence and process improvement, while maximizing revenues and positioning organizations for greater success. wgriffith61@yahoo.com
Resume


Orlando, Florida
As a Commercial Credit Analyst/Underwriter, I have evaluated transactions from sole proprietorships to listed companies, across a broad spectrum of industries, embracing a multitude of asset types. Sound understanding of balance sheet, income statement and cash flow dynamics which impact credit decisions. Strong appreciation for credit/asset risk.
rpsteiner21@aol.com


407 430-3917

((Please click on ad to learn more))
(Leasing News provides this ad "gratis" as a means
to help support the growth of Lease Police)
[headlines]
--------------------------------------------------------------
Top Stories: August 22 - August 26
(Opened Most by Readers)
(1) "To Do Broker or Not to Do Broker Business,"
that is the Question
by Allan Levine
http://leasingnews.org/archives/Aug2016/08_24.htm#to_do
(2) They Don't See a Nose Dive as Does CFO.com*
as Reported by the ELFA July MLFI-25
http://leasingnews.org/archives/Aug2016/08_26.htm#they
(3) Sales Make it Happen by Mr. Terry Winders, CLFP
Holding Leases
http://leasingnews.org/archives/Aug2016/08_22.htm#holding
(4) New Hires/Promotions in the Leasing Business
and Related Industries
http://leasingnews.org/archives/Aug2016/08_26.htm#hires
(5) Why You Should Check Your Internet Speed Connection
on Your Computer and Your Smartphone
http://leasingnews.org/archives/Aug2016/08_22.htm#why
(6) Leasing Software Companies
Updated
http://leasingnews.org/archives/Aug2016/08_24.htm#sw
(7) Lease/Finance Calculators Online
Updated
http://leasingnews.org/archives/Aug2016/08_24.htm#calc
(8) Where Apple Holds Its Cash
Over $214 Billion Overseas
http://leasingnews.org/archives/Aug2016/08_26.htm#apple
(9) Long Time Tiny Community Bank Fails in Georgia
Established 1902
http://leasingnews.org/archives/Aug2016/08_22.htm#bank_beat
(10) "Have Not Heard Anything in Two Weeks"
Career Crossroad---By Emily Fitzpatrick/RII
http://leasingnews.org/archives/Aug2016/08_22.htm#crossroad

(Leasing News provides this ad as a trade for appraisals and equipment valuations provided by Ed Castagna)
[headlines]
--------------------------------------------------------------
Marketplace Lending Association Hires Lobbyist
Gets Ready for the Major September New York City Conference*
by Christopher Menkin
Formed in April, 2016, by Funding Circle, Lending Club, and Prosper Marketplace, the Marketplace Lending Association (MLA) joined other alternate finance associations. deBanked.com reports, "Among the requirements to join include matching 75% of loans, by dollar, with commitments for funding from investors before loans are issued."
The MLA website states: "Marketplace Lending connects consumers and small businesses who want to borrow with individuals and institutions who want to invest. This is distinct from business models that use a balance sheet to fund loans. Marketplaces generally underwrite, price and service the loans, sometimes on behalf of an originating bank." (1)
Whether the founding group makes this commitment is interesting. Originally founded to become "peer-to-peer" lenders, they are working more and more closely with banks and other professional corporate investor groups. The associations are trying to brand as crowdfunders," if you will, but are using securitization and borrowing in an effort to compete in a changing marketplace. As their loans catch up, and the government is more concerned with usury per state as well as other regulations, thus the associations are being formed to lobby for a wild, wild financial west.
Nat Hoopes resigned as Executive Director of the Finance Service Forum in South Washington, DC., to lead the FinTech Group. Bloomberg calls the group he is leaving "the trade group comprising the biggest Wall Street banks' chief executive officers." (2) "(He)...served as Legislative Director for Senator Scott P. Brown (R-MA). As Legislative Director to Senator Brown, Nat helped develop legislative initiatives that tackled veterans' unemployment, launched equity crowdfunding, and brought new transparency and ethics rules to the Federal government, helping Brown became one of the most successful legislators of the 112th Congress.
"Prior to his time with Senator Brown, Nat served as a Legislative Assistant for appropriations, banking and budget issues in the office of Senator Joseph Lieberman (D-CT). Before going to work on Capitol Hill, Nat worked as a Private Equity Analyst at Lehman Brothers Merchant Banking Partners in New York.
"Nat is the author of a number of published articles on topics ranging from cyber-security to small business." (3)
The September 27-28 Conference has a "who's who" in Financial
Technology as speakers. They invite business friends and colleagues with a special "promo code" that gives them a good discount on the registration price.
Scroll down from the first page of the website to learn alphabetically who the "featured speakers" are:
* Marketplace Lending Association Conference
for Banks and Investors to be held September 27-28,
2016, New York City.
http://www.americanbanker.com/conferences/marketplace-lending-investing/
Marketplace Lending Association websitehttp://www.marketplacelendingassociation.org/
Wall Street Lobbyist to Head Online Lending Trade Group
http://www.bloomberg.com/news/articles/2016-08-25/wall-street-lobbyist-said-to-head-online-lending-trade-group
Alternate Finance Association Groups
http://leasingnews.org/archives/Aug2016/08_03.htm#alt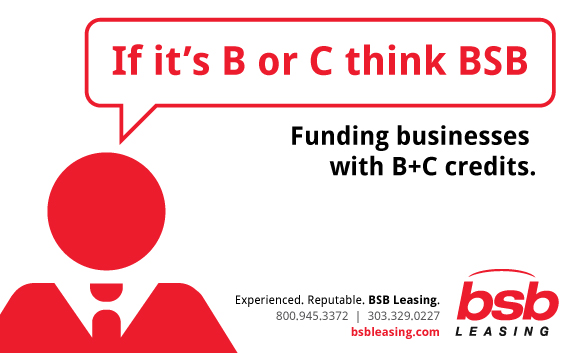 [headlines]
--------------------------------------------------------------
Leasing Industry Help Wanted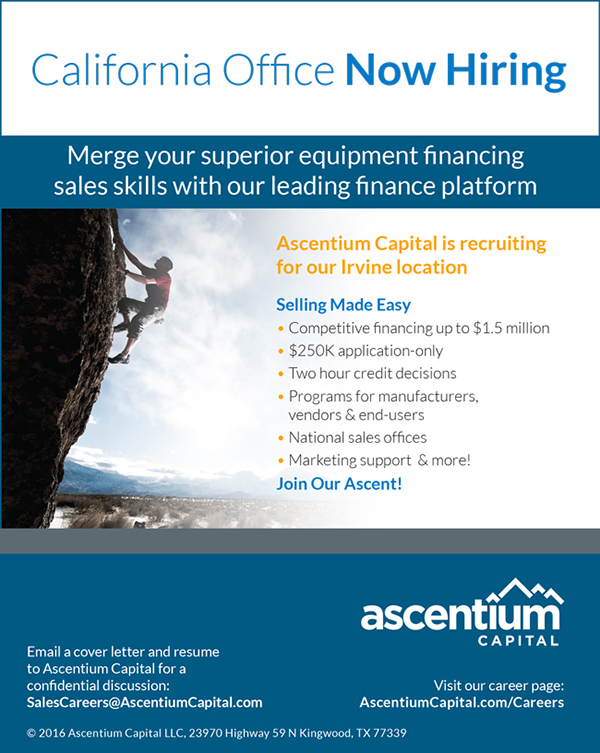 Nationwide Sales Positions Available
Medical, Commercial and Industrial
Transportation, FF&E, Technology

Superior pricing - Superior Buying window
- Superior back office - Superior stability
For more info click here

[headlines]
--------------------------------------------------------------
Sample of Usury Laws in United States
by Bill Phillips, Esq.
Marks & Associates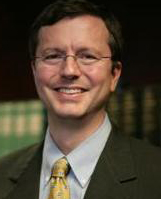 These states are particularly troublesome where usury
and licensing are concerned:
California: Willful violation of the finance lender licensing laws is punishable by a fine of up to $10,000 and imprisonment for up to one year. Violators can be subject to a civil penalty of $2,500 per violation.
Colorado: Charging over 45% interest is a felony and carries a minimum one year prison sentence and a fine of $1,000.00.
Florida: Charging an interest rate exceeding 25% is a second degree misdemeanor and charging an interest rate exceeding 45% is a third degree felony.
Kentucky: Failure to obtain the loan license when necessary is a misdemeanor. The statute also provides that any loan contract made in violation of this statute shall be void and the lender shall have no right to collect any principal, charges or recompense whatsoever."
Maryland: Failure to obtain a required lending license is a misdemeanor subject to fines and/or imprisonment not exceeding 3 years.
Massachusetts: The criminal usury rate is 20%. Violation of the criminal usury statute is punished by imprisonment in the state prison for not more than ten years or by a fine of not more than ten thousand dollars, or by both such fine and imprisonment.
Michigan: Any person guilty of criminal usury may be imprisoned for up to 5 years and/or fined up to $10,000.00. Possession of usurious loan records may also result in imprisonment and a fine. If the borrower is a "business entity" but the lender is not a bank, credit union or similar institution, the maximum interest rate is 25% and that rate is subject to criminal penalties.
Minnesota: Any person who violates the loan licensing statute is guilty of a "gross misdemeanor" and loans made without a license are void. The borrower is not liable to pay any amount under the loan and can obtain a refund of any money paid on the loan.
Montana: Persons who fail to obtain a necessary license for the purchase of installment sale contracts are guilty of a misdemeanor and punishable by a fine and/or imprisonment.
New Jersey: In addition to its civil usury rates New Jersey's criminal usury rates are: (a) 50% for to loans to corporations, limited liability companies and limited liability partnerships; and (b) 30% to other borrowers Violation of criminal usury laws subjects the lending party to criminal usury liability and a fine up to $250,000.
Rhode Island: The maximum interest rate any entity may charge may not exceed the greater of 21% per annum or 9% above a published index. Violation of the usury statute can result in forfeiture of the entire principal and interest and imprisonment for not more than five years.
Tennessee: Tennessee's usury rate is a variable published "formula rate". The willful collection of usury is a misdemeanor punishable by up to eleven (11) months, twenty-nine (29) days in jail or a fine not to exceed two thousand five hundred dollars ($2,500), or both.
State usury and licensing laws differ significantly from state to state. These are just a few examples. Your transactions may not be impacted by the laws referenced above even if you have customers in these states. Factors include your type of financing product, interest rate, type of customers, size of transactions, collateral and whether you are a bank, credit union, unaffiliated financing company or broker.
It is important to understand the risks as well as the rewards of entering into a transaction in a new state.
William L. Phillips
bill@leaselawyer.com
205-251-8306
http://www.leaselawyer.com/about-our-firm/our-people/william-l-phillips-iii/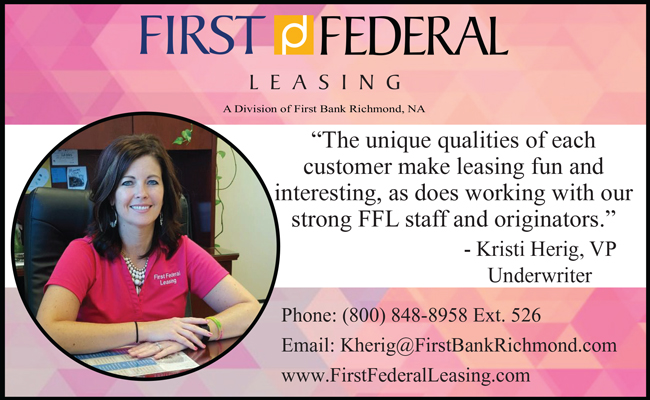 [headlines]
--------------------------------------------------------------
Simple: Name on Top of Resume
Career Crossroad---By Emily Fitzpatrick/RII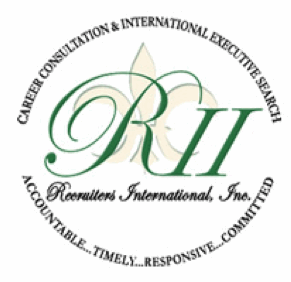 "What should I name my resume file when applying online?"
Yes, it is important that your resume file includes your name; it will make it easier for HR Reps, Hiring Managers and Recruiters to track your resume. Additionally, make sure the file name is professional and appropriate.
Hard to believe that about a third of applicants name their resume documents as "resume.doc." You lose a huge opportunity to brand yourself.
Some Tips :
Don't use all lowercase.
Don't email or upload your resume with a generic file. name, use distinguishing characters to stand out from the piles of other resumes.
Be consistent in naming your resume, cover letter, and other documents.
You can use spaces or dashes between words, and capitalizing words makes document names easier to read
Do not use version numbers and other hidden codes; e.g. a Hiring Manager who receives an attachment reading "resume 8" will think you have applied for seven other positions and wonder how many other positions you are pursuing for … keep that information close to the vest.
Make sure to create folders in your computer's filing system to keep track of the different versions of your resume. Saved ready-to-go resumes need to be in separate folders from draft folders.
Remember to save your resume in such a format that will be readable (contact us for ATS upgrades and rules, there have been many recent changes); the best is to email your resume as a PDF. If you want to send in .doc or .docx format, contact us for tips and versions.
Saving as PDFs ensures that the formatting will be accurate even if the Hiring Manager utilizes a different operating system or word processing system. To save your documents as a PDF, typically, select File, Save As, .pdf extension. If you do not have this program, there are free programs available you can use to convert a file to a PDF.
We create professional, unique file names that will ensure that our Candidates are seen; make sure you do this as well.
For further information regarding file names or the technology behind ATS (automated tracking systems), please feel free to contact us.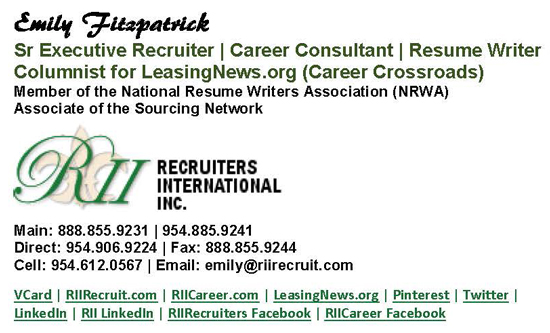 Career Crossroads Previous Columns
http://www.leasingnews.org/Conscious-Top%20Stories/crossroad.html

[headlines]
--------------------------------------------------------------
Insurance Certificates Are Often Virtually Worthless
All adept secured lenders and equipment lessors ("lenders") have provisions in their credit agreements requiring the lessee or borrower ("debtor") to maintain personal property insurance protecting the lender's interests in the event the equipment is lost, damaged or destroyed. And virtually all adept lessors under "true" leases require the debtor to maintain liability insurance naming them as "additional insured" to protect them against claims of vicarious personal-injury and property-damage liability caused by the equipment, since they are the legal owners of the equipment.
Some of these lenders merely obtain a certificate of insurance (typically on a one-page Acord® form) to satisfy themselves that the proper insurance is in place and that they have the status of loss-payee or additional insured, but do not understand that insurance certificates are not binding evidence of insurance. Insurance certificates are not issued by the insurer, but by a clerk employed by the local agent or broker.
They are issued to lenders for information purposes only (and most certificates contain this disclaimer at the top of the certificate). In order to obtain legal loss-payee or additional-insured status, the lender must make sure that those rights are expressly granted in the insurance policy itself or in an endorsement added to the policy and signed by the insurer. Thus, the lender needs to obtain a copy of the policy to make sure it contains the necessary language.
If it doesn't, it should request the broker or agent obtain a signed endorsement from the insurer (except perhaps in small-ticket transactions, where spending this time is not feasible).
This is so even if the certificate states that the lessor or lender is a loss payee or additional insured. The local broker's or agent's clerk could make a mistake in drafting the certificate, and given the well-established principle that certificates are issued for informational purposes only, the lessor or lender would face an almost impossible uphill battle pursuing a claim that the insurer is vicariously liable for the negligence of the broker or agent. (Having said this, it is always good practice to require that the certificate contain, as applicable, loss-payee or additional insured language.)
A final note: With respect to property insurance, the lessor or lender should require "lender's loss payee" status, not merely "loss payee" status. The difference is potentially huge. "Lender's loss payee" status allows the lessor or lender to enforce the insurance policy if the policy is voided due to fraud by the debtor.
Smart lending makes good luck.

Michael J. Witt
witt-law@live.com
515-868-1067
https://www.linkedin.com/in/michaeljwitt
[headlines]
--------------------------------------------------------------
Leasing 102 by Mr. Terry Winders, CLFP
Why Non-Cancelable Leases

The history of why lease contracts are non-cancelable dates back to the introduction of the Investment Tax Credit (ITC) during the Kennedy administration in 1962. In those days, 7% ITC was allowed to the first "user" of the asset; however, the tax credit required a seven-year ownership or a portion of the ITC must be returned in the next federal tax return.
One of the ways to make sure the lease transaction lasted for the seven-year requirement was to make it non-cancelable. The ITC was changed to 10% with a reduced vesting of five years as a result of the Economic Recovery Tax Act of 1981. That is why five year leases became the most popular lease term. It was then repealed in 1986.
The lease must quality as a true lease for federal income tax for the lessor to have the right to the ITC. The real question was how to insure that if the lease transaction terminated early, the funds required to satisfy the lease balance, due to the return of a portion of the ITC, and the impact of the tax effect of accelerated depreciation, was high enough.
A non-cancelable clause allowed the lessor the "right" to ask for the remaining lease payments or a reduced amount but greater than a standard payoff. An early termination did not require a return of the ITC if the lessor just took the equipment back with a termination charge but intended to release the equipment or store it until the full vesting term had expired.
Bargain option leasing or $1 out leasing began to use non-cancelable language to protect the funding capabilities when interest rates began to have a lot of volatility. Leasing is a fixed rate transaction and when rates go down, many lessees preferred to refinance to obtain lower rates.
Years ago, lessors use to fund leases with a combination of variable rate funding and fixed rate funding to maximize margins. Then the volatility of rates forced everyone into match rate funding and primarily fixed rates. The non-cancelable provision protected the lessor by giving the lessor the right to require the remaining payments or a discounted payoff but it contained sufficient funds to cover the prepayment penalties imposed by funding sources.
In 1986, with the introduction of Article 2A for commercial equipment leasing, the developers of this legal article searched for ways to separate leasing from lending and decided to make the non-cancel clause part of the definition of an Article 2A legal lease.
The following is a direct quote from the definition of a legal lease, however it is describing what makes a security agreement instead of a lease and must be read in the "negative." Therefore, to not be a security agreement a legal lease needs to be non-cancelable.
Whether a transaction creates a lease or security interest is determined by the facts of each case; however, a transaction creates a security interest if the consideration the lessee is to pay to the lessor for the right to possession and use of the goods is an obligation for the term of the lease not subject to termination by the lessee.
The difference between a legal lease for Article 2A and Article 9 for a lease intended as a security has additional requirements but the non-cancelable clause is the first one on the list.
If you have a bargain option lease, you do not qualify for federal income tax or Article 2A. Therefore, the only purpose for non-cancelable clause is to protect the lessor from early payoffs. Because of this, many lessors ignore the non-cancelable clause in the lease unless it serves their current purpose.
It should also be remembered that in a lease, different than an equipment finance agreement, where there is an early payoff of the contract, when it is discounted, many states, such as California, charge sales tax on the early payoff, viewing it as a "purchase."
I am sure that the non-cancelable clause will be in lease documents for a long time.
Previous #102 Columns:
http://www.leasingnews.org/Conscious-Top%20Stories/Leasing_102/Index.htm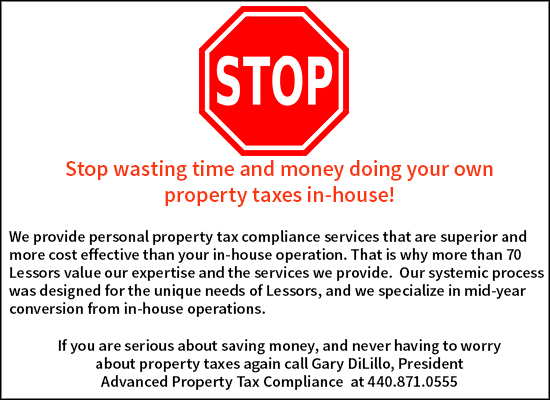 [headlines]
--------------------------------------------------------------
15 Apps to Track & Manage Your Goals

They range from regular goals to health to finance to usage of time:
http://web.appstorm.net/roundups/15-fantastic-apps-to-track-manage-your-goals/

[headlines]
--------------------------------------------------------------
[headlines]
--------------------------------------------------------------
##### Press Release ############################
The European Captives Forum
Continues to Expand

The European Captives Forum had a record attendance at what was Nils Jaeger's final meeting serving as Chairman of the Forum. Nils hosted the summer meeting at the Global Headquarters for Volvo Construction Equipment.
Nils Jaeger (President, Volvo Financial Services, EMEA) has served the Captives Forum as Chairman for two and a half years and as its Vice Chairman for a year prior to that. He will continue to be heavily involved in the Forum since, as Immediate Past Chairman, he will remain on the Executive Committee.

Niles Chr. Jaeger
Immediate Past Chairman, ECF
President, Volvo Financial Services
EMEA at Volvo Group,
Gothengurg, Sweden
Reflecting on his term in office, Nils Jaeger said: "I have enjoyed my years in the role of Chairman and am pleased to have presided over a period of growth in activities and membership. The record attendance at my final meeting as Chairman was particularly rewarding and recognises that the importance of captive financing to manufacturers of capital equipment is a vital element in the sales process. I am sure that the Forum will continue to flourish under the Chairmanship of Sven Jirgal."
In line with the Forum's position as a true Pan-European trade association, the Forum's meetings take place in cities across Europe as different members host the quarterly meetings. The remaining two meetings for 2016 will be hosted by members in Denmark and the UK.

John Howland-Jackson
Executive Vice Chairman
Nikko Asset Management Europe
London, United Kingdom
The opening presentation of the summer meeting was by John Howland-Jackson, Chairman, Nikko Asset Management, an extremely experienced investment banker well known for his realistic and forthright views on the leasing industry. John was CEO of ING Lease for a period of three years. He spoke about the current state of financial markets and the impact of the financial crisis on the changes, issues and increased regulation that we see today. The extent that banks have refined, or been forced to refine, their objectives, policies and strategies in order to deal with the requirement for substantially increased capital stability and why the impact on Europe has been different to that in the USA. John went on to speculate what further impact this may have for lessors, both bank and captive, and new approaches to future funding.
Nils Jaeger gave a presentation on the role of, and challenges for, a captive in providing support when the parent has multiple lines of business; a challenge which is faced by many of the Forum's members. He also led a session on his view of changes and innovation in the captive environment, which as may be expected, resulted in considerable discussion and debate among members.

Alan Leesmith (Secretary General of the Forum) updated the members on a meeting that a delegation from the Forum had with the European Investment Bank in Luxembourg. This was following up on representations made by the Forum and previous discussions with the EIB suggesting that the existing Intermediated Loan Program be extended to include captives.
At the meeting, Nils advised members of the sad news of the passing of Bret Thomas of John Deere, one of the Joint Founders of the Forum, following a long battle with cancer. The meeting was also advised that Patrick Jelly, also a Joint Founder, had resigned as President due to no longer being employed in the captive sector. Derek Soper, also a Joint Founder and Senior Advisor to the Forum, continues to play a significant role in helping to guide and contribute to the Forum's future.
To conclude the meeting, the Chairman thanked the members of the Executive Committee who had reached the end of their two year term; Annette Jung (Philips Capital) and Rene Renkema (Scania Financial Services). He welcomed the new members to the Executive Committee, Erik Deweerdt (Global Head of Operations, Customer Finance, Agfa Healthcare) and Hans-Joachim Dörr (Head Group Financial Services – Managing Director, Trumpf Financial Services) along with Sharon Butler (Regional Funding and Operations Manager, NetApp Capital Solutions) who had agreed to serve a second term. Derek Soper (Chairman of IAA-Advisory) Nils Jaeger, Sven Jirgal and Alan Leesmith, also serve on the Executive Committee.

Sven Jirgal
Chief Operating Officer
Cisco Capital
At the conclusion of the meeting, Nils handed over the Chair to Sven Jirgal (VP and Chief Operating Officer, Cisco Capital). Sven thanked Nils for the work he had undertaken as Chairman and said that his aim would be to live up to the high standards Nils had set.
Commenting on his new role, Sven Jirgal said, "I am delighted to take over the Chair from Nils who has ensured that the Captives Forum is in a strong position as it moves forward. I have every confidence that the Captives Forum is a trade association which will continue to bring meaningful and relevant topics to its members."
Alan Leesmith, Secretary General, observed, "It is only with the active support of the members that the Captives Forum can deliver the type of association that the members want and from which they benefit. We are proud that the Forum has developed into such a strong body since its first meeting in 2007. It has a stable and expanding membership covering a very wide range of equipment including; healthcare, agriculture, construction, materials handling, engineering, office equipment, technology and commercial vehicles."
Contact at the Captives Forum:-
Alan Leesmith
alan.leesmith@captivesforum.org
Tel: +44 1444 417688
### Press Release ############################
[headlines]
--------------------------------------------------------------
Labrador Retriever Mix
West Des Moines, Iowa Adopt-a-Dog
Buddy

Age: 8 years 10 months 27 days
Sex: Male
Size: Large
Color: Black
Neutered
Declawed: No
Housetrained: Unknown
Location: WDM Location
Adoption Price: $100.00
"Hey there, my name is Buddy. I'm a friendly guy who wants to go to a good home. After being introduced, I am good with other dogs. Come to Furry Friends and meet me today!"
Furry Dogs Rescue
1211 Grand Ave.
West Des Moines, IA 50265
(515) 222-0009
Questions: adoptions@furryfriendsrefuge.org
West Des Moines hours are:
Weekdays: 3 to 8 p.m.
Weekends: 11 a.m. to 5 p.m.

[headlines]
--------------------------------------------------------------
Most Influential Lawyers
in Equipment Finance and Leasing
Stewart Abramson
Andrew Alper
Thomas V. Askounis
Julie Babcock
Joe Bonanno, CLFP
Bill Carey
Richard Contino
James Coston, CLFP
Jonathan Fleisher
Marshall Goldberg
Kenneth Charles Greene, Esq.
Michael A. Leichtling
Malcolm C. Lindquist
Barry Marks, Esq., CLFP
David G. Mayer
Allan J. Mogol
Frank Peretore
John G. Sinodis
Ellen Michelle Stern
Mark Stout
Kevin Trabaris
Allan Umans
Mark Wada
Michael J. Witt
Irwin Wittlin
Complete List with Biographies
http://www.leasingnews.org/Pages/top_lawyers.html
(Leasing News provides this ad as a trade for investigative
reporting provided by John Kenny)

[headlines]
--------------------------------------------------------------

News Briefs---
Will new lease accounting lead to less leasing?
"little, if any, impact on equipment lease/finance volume"
https://www.complianceweek.com/blogs/accounting-auditing-update/will-new-lease-accounting-lead-to-less-leasing#.V8H4ipgrJNc
Top Chicken Brands Quick Service/Fast Casual-Chart
www.qsrmagazine.com
https://www.qsrmagazine.com/reports/qsr50-2016-chicken-segment-breakdown
Amtrak Invests $2.4 Billion for Next-Gen High-Speed
Trainsets and Infrastructure Upgrades
http://www.prnewswire.com/news-releases/amtrak-invests-24-billion-for-next-gen-high-speed-trainsets-and-infrastructure-upgrades-300318903.html
National Restaurant Association New Partnership
with the American Culinary Federation
http://www.restaurant.org/Pressroom/Press-Releases/National-Restaurant-Association-Announces-New-Part
15 tricky questions that could stump you
in a corporate banking interview (how to answer them)
http://news.efinancialcareers.com/uk-en/215900/13-questions-you-will-always-be-asked-in-a-corporate-banking-interview-and-how-to-answer-them/

Nationwide Sales Positions Available
Medical, Commercial and Industrial
Transportation, FF&E, Technology

Superior pricing - Superior Buying window
- Superior back office - Superior stability
For more info click here


[headlines]
--------------------------------------------------------------


--You May Have Missed It
The Fab Five of Student Jobs
A Step-by-Step Guide to Making Extra Money in College
http://formswift.com/student-jobs

--------------------------------------------------------------
Baseball Poem
THERE WAS A BALL GAME SOMEWHERE
by Tim Peeler

Before video parlors, PCs and
Nintendo, on our ragged bicycles
We scrambled to one house or the other-
Hefners, Peelers, then the Swansons who moved
In the neighborhood, sometimes the Coffeys
From church, or the Swansons' friends from their church -
For the really big affairs with full teams,
Baseball games with football scores. Out in the heat
Most of the day, just breaking for lunchtime-
Easy pitches and little guys taking
Big cuts, ghost runners and no catcher, weird
Rules like ground rule doubles for balls driven
Into the short cow pasture fence in left
Or how to play a pop fly that rolled off
The eight-sided parsonage roof or smacked
The huge oak trees in center field or the
Maple in right-center.
Barefoot sometimes, always in shorts only,
Crew cuts and popsicle stains on our mouths-
Before Play Station and VCRs there
Was a baseball game somewhere in dust and
Sweltering heat, a game to be played by
Our rules only.
--- with the permission of the author, from his
book of baseball poetry:

[headlines]
--------------------------------------------------------------
Sports Briefs----
Cowboys QB Tony Romo to miss 6-10 weeks
after MRI reveals broken bone in his back
http://sportsday.dallasnews.com/dallas-cowboys/cowboys/2016/08/27/cowboys-qb-tony-romo-broken-bone-back-mri-reveals
Kaepernick's uninspiring performance
against the Packers seals his fate
http://www.mercurynews.com/tim-kawakami/ci_30297286/kawakami-kaepernicks-uninspiring-performance-against-packers-seals-his
Why Colin Kaepernick Didn't Stand
for the National Anthem
http://www.nytimes.com/2016/08/28/sports/football/colin-kaepernick-national-anthem-49ers-stand.html?_r=0
Kaepernick doubles down on anthem protest:
"I'll continue to sit." video
http://www.sacbee.com/sports/nfl/san-francisco-49ers/article98480277.html

Colin Kaepernick Is an Idiot
Colin Kaepernick refused to stand for the national anthem, which is his right. But it also proved he's an idiot.
http://www.outkickthecoverage.com/colin-kaepernick-is-an-idiot-082716
Anquan Boldin, whose cousin was killed by police,
weighs in on Kaepernick's protest
http://www.sacbee.com/sports/nfl/san-francisco-49ers/article98442292.html
Carr-to-Crabtree ignites Oakland Raiders' offense
http://www.mercurynews.com/raiders/ci_30300373/carr-crabtree-ignites-oakland-raiders-offense
[headlines]
--------------------------------------------------------------


California Nuts Briefs---
Housing crisis: death of California's American Dream?
http://www.sandiegouniontribune.com/news/2016/aug/26/housing-crisis-death-of-american-dream/
San Diego drone spots rise of Hurricane Gaston
http://www.sandiegouniontribune.com/news/2016/aug/28/global-hawk-hurricane/
Protege: French Laundry alums Dennis Kelly
and Anthony Secviar headed to Palo Alto
http://insidescoopsf.sfgate.com/blog/2016/08/24/protege-french-laundry-alums-dennis-kelly-and-anthony-secviar-headed-to-palo-alto/
[headlines]
--------------------------------------------------------------



"Gimme that Wine"

http://www.youtube.com/watch?v=EJnQoi8DSE8


One of America's Best Sommeliers
Blind Taste Tests Sparkling Wine Under $15
https://www.youtube.com/watch?v=rkSIUJZed8s&list=PLGk2L0yJhjdKwBuMqn3g2IZFbGSvvVX87
Tickets Now on Sale for Zinfandel Experience (ZinEX) 2017,
the Only Three-Day Event Devoted Entirely to Zinfandel
http://www.winebusiness.com/news/?go=getArticle&dataid=173630
Los Angeles Largest Wine Estate for Sales
$12.8 Million - 80 acre vineyard
https://www.thedrinksbusiness.com/2016/08/las-largest-wine-estate-on-sale-for-12-8m/
Free Mobile Wine Program
http://leasingnews.org/archives/Feb2010/2_26.htm#mobile
Wine Prices by vintage
http://www.winezap.com
http://www.wine-searcher.com/
US/International Wine Events
http://www.localwineevents.com/
Leasing News Wine & Spirits Page
http://two.leasingnews.org/Recommendations/wnensprts.htm

[headlines]
----------------------------------------------------------------
This Day in American History
1708 - Haverhill, Mass., was destroyed by French and Indians.
1758 - New Jersey Legislature formed the 1st Indian reservation at, oddly enough, Indian Mills, NJ…that's right, New Jersey!!
1776 - General George Washington retreated during the night from Long Island to New York City, withdrawing from Manhattan to Westchester.
1786 - Shays' Rebellion: Daniel Shays, veteran of the battles of Lexington, Bunker Hill, Ticonderoga and Saratoga, was one of the leaders of more than 1,000 rebels who sought redress of grievances during the depres­sion days of 1786—87. He began organizing his followers with speeches this day. They prevented general court sessions and on Sept 26, they prevented Supreme Court sessions at Spring­field, MA. On Jan 25, 1787, with 1100 men, they attacked the federal arsenal at Springfield; Feb 2, Shays' troops were routed and fled. Shays was sentenced to death but pardoned June 13, 1788. The uprising had been caused by the harsh economic conditions faced by Massachusetts farmers, who sought reforms and the issuance of paper money. Shays later he received a small pension for services in the American Revolution.
1809 - Birthday of Oliver Wendell Holmes (d. 1894), physician and author, father of Supreme Court justice Oliver Wendell Holmes, at Cambridge, MA. "A moment's insight", he wrote, "is sometimes worth a life's experience."
http://www.arlingtoncemetery.com/owholmes.htm
http://www.eldritchpress.org/owh/owhhes.html
1811 – Birthday of Henry Bergh (d. 1888), founder of the ASPCA, in NYC. He was President Lincoln's ambassador to Russia when the severe climate forced him home. On returning to the United States, Bergh resolved to work on behalf of animal welfare. Alone, in the face of indifference, opposition, and ridicule, he began working as a speaker and lecturer, but most of all in the street and the courtroom, and before the legislature. The legislature passed the laws prepared by him, and on 10 April 1866, the ASPCA was legally organized, with Bergh as president.
1815 - Anna Ella Carroll's (d. 1894) birthday, near Pokomoke City, MD. Writer and publicist for Union causes during the Civil War. She is best known for her pamphlet which outlined the proposition that the Southern states would resume their original places in the United States once the rebellion of the Civil War was over, precisely the course adopted by Abraham Lincoln in superseding Congress in the conduct of the war. She is credited with the plan to invade the South along the Tennessee River. Her tombstone reads "Maryland's Most Distinguished Lady." However, she died financially poor and anonymous in 1893.
http://www.mdarchives.state.md.us/msa/educ/exhibits/womenshall/html/carroll.html
http://nabbhistory.salisbury.edu/
http://www.amazon.com/exec/obidos/external-search/103-5362656-4423850?tag=fast-b
kasin00-20&keyword=Anna%20Ella%20Carroll&mode=books
1817 - The first "abolition" newspaper was "The Philanthropist," published and edited by Charles Osborn, which appeared in Mount Pleasant, OH. It published "An Appeal to Philanthropists" by Benjamin Lundy, which is said by some to be the most powerful abolition appeal ever made.
1831 – Michael Faraday discovers electromagnetic induction. Although Faraday received little formal education, he was one of the most influential scientists in history. It was by his research on the magnetic field around a conductor carrying a direct current that Faraday established the basis for the concept of the electromagnetic field in physics. Faraday also established that magnetism could affect rays of light and that there was an underlying relationship between the two phenomena. It was largely due to his efforts that electricity became practical for use in technology. As a chemist, Faraday discovered benzene, investigated chlorine, invented an early form of the Bunsen burner and the system of oxidation numbers, and popularized terminology such as anode, cathode, electrode, and ion.
1839 - In January, 53 Africans were seized near modern-day Sierra Leone, taken to Cuba and sold as slaves. While being transferred to another part of the island on the ship Amistad, led by the African, Cinque, they seized control of the ship, telling the crew to take them back to Africa. However, the crew secretly changed course and the ship landed at Long Island, NY, where it and its 'cargo' were seized as salvage this day. The Amistad was towed to New Haven, CT where the Africans were imprisoned and a lengthy legal battle began to determine if they were property to be returned to Cuba or free men. John Quincy Adams took their case all the way to the Supreme Court, where on Mar 9, 1841, it was determined that they were free and could return to Africa.
1852 - The Latter Day Saints first published their doctrine of "celestial marriage," popularly known as polygamy. The Mormon Church maintained this teaching until the Manifest of 1890 (and later Congressional legislation) outlawed the practice.
1861 - The first Confederate forts to surrender in the Civil War were Fort Clark and Fort Hatteras on Hatteras Island, NC, guarding Pamlico Sound. They surrendered to Flag Officer Silas H. Stringham and General Benjamin Franklin Butler, who had captured the garrison with 715 men, 31 heavy guns, and 1,000 stands of arms.
1862 - (29th-30th) At the second Battle of Bull Run, the maneuvers of General Stonewall Jackson and his teamwork with General Robert E. Lee were too much for the 45,000 Union troops under General John Pope, who broke and retreated to Washington, DC. Union losses were 1724 killed, 8372 wounded, 5958 missing. Confederate losses stood at 1481 killed, 7627 wounded, 89 missing. http://www.infoplease.com/ce6/history/A0857066.html
http://www.infoplease.com/ce6/people/A0839705.html
http://www.amazon.com/exec/obidos/ASIN/0252023633/jimbo2/104-1979401-1205565
1869 – The Mt. Washington Cog Railway opens in New Hampshire, making it the world's first rack railway. The railway is still in operation, climbing Mt. Washington.
1894 - Birthday of African-American sociologist E. Franklin Frazier, (d. 1962), Baltimore.
1896 - History records chop suey was concocted in New York City by the chef of Chinese Ambassador Li Hung-Chang, who devised the dish to appeal to both American and Asian tastes. Chop suey was unknown in China at the time.
1898 – The Goodyear Tire & Rubber Company was founded.
1904 - Third modern Olympic Games open in St Louis. These Games were originally scheduled for Chicago. However, President Theodore Roosevelt intervened on behalf of St. Louis so that the Games would be in conjunction with the Louisiana Purchase Exhibition. Again the Games were upstaged, this time by the St. Louis World's Fair, and critics believed this would kill the fourth Olympics from taking place. The marathon included the first two Africans to compete in the Olympics – two Zulu tribesman named Lentauw (real name: Len Taunyane) and Yamasani (real name: Jan Mashiani). They wore bibs 35 and 36, respectively.
The only problem was that these two tribesmen were not in town to compete in the Olympics – they were actually the sideshow! Yes, they were imported by the exposition as part of the Boer War exhibit (both were really students at Orange Free State in South Africa, but no one wanted to believe that these tribesmen could actually be educated – it would have ruined the whole image). Lentauw finished ninth and Yamasani came in twelfth. This was a disappointment, as many observers were sure Lentauw could have done better – that is if he had not been chased nearly a mile off course by a large, aggressive canine!
The marathon was over, but there is still one more little story to go along with this: It seems that two of the patrolling officials driving in a brand-new automobile were forced to swerve to avoid hitting one of the runners – they ended up going down an embankment and were severely injured.
In the end, the St. Louis Olympics (along with the previous Paris games) proved to be such a disaster that the Olympic Committee was forced to hold interim Olympic Games in 1906 at Athens, in an attempt to revive the flagging Olympic movement. These games were not numbered, but were attended by twenty countries and put the Olympics back on a steady course to success. An interesting useless side note: Iced tea made its debut at the 1904 Exposition. It seems that it was so hot during the Expo that the staff at the Far East Tea House couldn't even give away their product.
1911 – Ishi, considered the last Native American to make contact with European Americans, emerges from the wilderness of northeastern California…and he had no statement on the name of Washington's NFL team!!
1915 – The US Navy raises F-4, the first U.S. submarine sunk in an accident.
1915 – Birthday of actress Ingrid Bergman (d. 1982) at Stockholm, Sweden. She won three Academy Awards, two Emmy Awards, four Golden Globes, and the Tony Award for Best Actress. She is ranked as the fourth greatest female star of American cinema of all time by the American Film Institute. She is best remembered for her roles as Ilsa Lund in "Casablanca" (1942), co-starring Humphrey Bogart, and as Alicia Huberman in "Notorious" (1946), an Alfred Hitchcock thriller co-starring Cary Grant. In 2007, the American Film Institute ranked Bergman as the fourth greatest female screen legend of classic American cinema.
1916 – US passes the Philippine Autonomy Act.
1917 – Weezie's birthday: Actress Isabel Sanford (d. 2009) was born in Harlem, NYC. Lead role in "The Jeffersons" in 1981, she became the first African-American actress to win a Primetime Emmy Award for Outstanding Lead Actress in a Comedy Series.
1920 - Birthday of Charlie Parker (d. 1955), Kansas City, KS. Clint Eastwood made a movie about his life. Known as "The Bird," he and Dizzy Gillespie, trumpet player extraordinaire and great showman, are credited with "inventing" the style "Be-Bop." Definitely way ahead of his time, and quite melodic (his record albums with strings from 1947 to 1952 produced by Norman Granz are jazz classics). There is controversy on how he got his name. Some say it was from sitting in the backyard of "speakeasies" in Kansas City, Kansas, where he was raised, fingering his alto sax. Others say it was his love of chicken. He was addicted to Heroin, as many of the "Be-Bop" players were. The movie "The Man with the Golden Arm" was a take-off of his life, not Chet Baker, according to the writer of the movie. He was taken to Camarillo for the Insane, where he kicked the habit, for a short time. The club Birdland in Manhattan was named after him. It is told one of his ideas to make the club more profitable was to have a Country and Western band come and play during the breaks. Parker was a profound influence upon Miles Davis, who started playing with his band at the age of 17.
http://www.kcpl.lib.mo.us/sc/bio/parker.htm
http://www.geocities.com/BourbonStreet/5066/
http://www.changingtones.com/trmpt02.html
http://www.bigmagic.com/pages/blackj/column4.html
http://www.downbeat.com/artists/window.asp?action=new&aid=117&aname=Charlie+Parker
http://www.charlieparkerresidence.net/
1921 – Birthday of Wendell Scott (d. 1990), at Danville, VA. Auto racer and the first black stock-car driver. He is the only black driver to win a race in what is now the Sprint Cup Series. NASCAR champion 12-1-63: won race but because of racial tensions did not receive honor until Jan. 1964 when NASCAR officials admitted the flagman's intentional error. The film "Greased Lightning", starring Richard Pryor as Scott, was loosely based on Scott's biography.
1922 - New Orleans Rhythm Kings cut first records for Gennett.
1922 – The first radio advertisement is aired on WEAF-AM in NYC
1924 – Birthday of singer Dinah Washington, born Ruth Lee Jones (d. 1963), Detroit, Michigan. Her hits include: "What A Diff'rence a Day Makes", "It Could Happen to You", "Our Love is Here to Stay", "For All We Know", "Baby [You've Got What It Takes]", "A Rockin' Good Way [To Mess Around and Fall in Love]", "Baby Get Lost", "This Bitter Earth"; w/Lionel Hampton band [1943-46]. http://www.ddg.com/LIS/InfoDesignF96/Ismael/jazz/1950/Washington.html
http://www.rockhall.com/hof/inductee.asp?id=207
1936 – Incumbent Arizona Senator John McCain was born in the Panama Canal Zone, where his father was stationed. At the time, the Canal was under US control. McCain graduated from the US Naval Academy in 1958 and began his naval career at Pensacola where he began his aviation training. On a mission during the Vietnam War, he was captured on October 26, 1967 when his plane was shot down by a missile over Hanoi. McCain fractured both arms and a leg ejecting from the aircraft, and nearly drowned when he parachuted into a lake. Some North Vietnamese pulled him ashore, then others crushed his shoulder with a rifle butt and bayoneted him. Although McCain was badly wounded, his captors refused to treat his injuries, beating and interrogating him to get information; he was given medical care only when the North Vietnamese discovered that his father was a top admiral. He was released on March 14, 1973. After retiring in 1981, he began his political career by running and winning a seat in Congress from Arizona's First District. Upon being skewered in the press for being a carpetbagger, McCain responded, "…Listen, pal. I spent 22 years in the Navy. My father was in the Navy. My grandfather was in the Navy. We in the military service tend to move a lot. We have to live in all parts of the country, all parts of the world. I wish I could have had the luxury, like you, of growing up and living and spending my entire life in a nice place like the First District of Arizona, but I was doing other things. As a matter of fact, when I think about it now, the place I lived longest in my life was Hanoi." His Senate career began in 1987 where he has been a leader and he has run for President twice.
1938 – Elliott Gould's birthday in Queens, NY. Aside from becoming Barbra Streisand's first husband, Gould has had a decent career in movies. Among them: "M*A*S*H", "Bob and Carol and Ted and Alice", "Oceans 12", "Oceans 13".
1939 - A typical day at the Graham dairy farm in Georgetown, North Carolina. http://memory.loc.gov/ammem/today/aug29.html
1940 – Former Reagan Press Secretary James Brady (d. 2014), was born in Centralia, IL. Brady was wounded severely in the 1981 assassination attempt on President Reagan in Washington, DC, suffering permanent brain damage. The resulting gun legislation bears his name as the Brady Bill.
1943 – Blood, Sweat, and Tears pianist Dick Halligan born, Troy, NY.
1944 - For the sake of diplomacy, Paris was liberated on August 25, when the German commander General Dietrich von Choltiz surrendered to French General Jacques-Phillipe Leclerc. On this day, the 15,000 American troops taking part in the liberation marched down Champs Elysees.
1944 - McVElGH, JOHN J., Medal of Honor.
Rank and organization: Sergeant, U .S. Army, Company H, 23d Infantry, 2d Infantry Division. Place and date: Near Brest, France, 29 August 1944. Entered service at: Philadelphia, Pa. Birth: Philadelphia, Pa. G.O. No.: 24, 6 April 1945. Citation: For conspicuous gallantry and intrepidity at risk of his life above and beyond the call of duty near Brest, France, on 29 August 1944. Shortly after dusk an enemy counterattack of platoon strength was launched against 1 platoon of Company G, 23d Infantry. Since the Company G platoon was not dug in and had just begun to assume defensive positions along a hedge, part of the line sagged momentarily under heavy fire from small arms and 2 flak guns, leaving a section of heavy machineguns holding a wide frontage without rifle protection. The enemy drive moved so swiftly that German riflemen were soon almost on top of 1 machinegun position. Sgt. McVeigh, heedless of a tremendous amount of small arms and flak fire directed toward him, stood up in full view of the enemy and directed the fire of his squad on the attacking Germans until his position was almost overrun. He then drew his trench knife. and single-handed charged several of the enemy. In a savage hand-to-hand struggle, Sgt. McVeigh killed 1 German with the knife, his only weapon, and was advancing on 3 more of the enemy when he was shot down and killed with small arms fire at pointblank range. Sgt. McVeigh's heroic act allowed the 2 remaining men in his squad to concentrate their machinegun fire on the attacking enemy and then turn their weapons on the 3 Germans in the road, killing all 3. Fire from this machinegun and the other gun of the section was almost entirely responsible for stopping this enemy assault, and allowed the rifle platoon to which it was attached time to reorganize, assume positions on and hold the high ground gained during the day.
1945 - Wyomia Tyus' birthday, Griffin, GA. U.S. sprinter who was the first person to win Olympic gold medals in back-to-back competitions: the 100m dash in 1964 and in 1968, setting a new world's record the second time.
http://search.eb.com/blackhistory/micro/610/19.html
1946 – One of the battleships damaged at Pearl Harbor, USS Nevada, was decommissioned by the US Navy.
1948 - In St. Louis, Jackie Robinson hits for the cycle, drives in two runs, scores three times and steals a base helping the Dodgers to beat the Cardinals, 12-7.
1948 - Carol Bartz' birthday, Winona, MN. American CEO and chair of Autodesk, once one of the world's largest manufacturers of computer-design software. Only 2 percent of technology company chief executives are women. As CEO of Autodesk, Carol Bartz ran the fourth largest PC software company in the world, with 3 million customers in nearly 140 countries. She was also a strong role model for other aspiring women in the software Industry. Bartz led the effort to re-architect Autodesk's flagship product AutoCAD, and led the corporation towards further innovation and diversification of its product line.
http://usa.autodesk.com/adsk/servlet/item?id=348263&siteID=123112
1953 - Birthday of American composer William Copper, Lyndhurst, Virginia.
1954 - Birthday of Flora "Flo" Hyman (d. 1985), volleyball player, born at Inglewood, CA. Hyman stood 6'5" and was regarded as the best player in the US, starring on the 1984 Olympic team that won the silver medal. She suffered from Morfan's syndrome, a hidden congenital aorta disorder.
http://sportsillustrated.cnn.com/siforwomen/top_100/69/
1954 - San Francisco International Airport (SFO) opens. It has been continually "under construction" since this date. San Francisco has had at least three airports within the city limits during the twentieth century. Crissy Field at the Presidio dates from World War I, the Marina Flying Field from 1915, and the late 1930s saw development of the Seaplane Harbor at Treasure Island. Ingleside racetrack was also used for aviation purposes in the early part of the twentieth century. Commercial and general aviation ultimately moved to Mills Field in San Mateo County in the 1930s, which originally was temporary as the originally international airport was to be built on Treasure Island. Crissy Field at the Presidio was the last airport within the city, and ended limited operations in the 1980s.
http://www.sfmuseum.org/hist/airport.html
http://www.sfmuseum.org/hist2/airfield.html
http://www.san-francisco-sfo.com/
http://www.worldairportguide.com/Airports/sfo/sfo.asp
1956 - Top Hits
"My Prayer" - The Platters
"Hound Dog/Don't Be Cruel" - Elvis Presley
"Allegheny Moon" - Patti Page
"I Walk the Line" - Johnny Cash
1958 - Air Force Academy moved from Denver to its present site in Colorado Springs, Colorado.
1958 – Birthday of singer/dancer Michael (Joe) Jackson, (d. 2009), Gary, Indiana. Joined the family act, The Jackson Five, in 1964 and started his solo career in 1971, becoming known as The King of Pop. "I Want You Back," "ABC," "The Love You Save," " I'll Be There," solo: Ben; Grammy Award: Don't Stop 'Til You Get Enough [1979]; 5 Grammy Awards in 1983: "Thriller," "Billie Jean," "E.T.: The Extra-Terrestrial;" 2 in 1984: "Beat It"; another in 1985 [w/Lionel Richie]: "We are the World"); 1989 Best Music Video/Short Form Grammy: "Leave Me Alone"; "The Legend," Award Grammy; "The Girl is Mine", "Stay, Stay, Stay" [w/Paul McCartney], "I Just Can't Stop Loving You" [w/Siedah Garrett], Rock with You, Bad, Smooth Criminal, Ease on Down the Road [w/Diana Ross - from Broadway's The Wiz]; Captain Eo in Epcot Center's multimedia show; married and divorced Lisa Marie Presley; inducted into Rock and Roll Hall of Fame Mar 19, 2001.
1958 - Alan Freed's "Big Beat Show" opens at the Fox Theatre in Brooklyn. The usual venue, The Paramount, is vacated because management didn't like the fact there was a riot after Freed's Boston concert. The opener in Brooklyn brought in $200,000 and those performing included Frankie Avalon, Jimmy Clanton, Bobby Freeman, the Elegants, Bill Haley & the Comets and Chuck Berry.
1958 - John Lennon and Paul McCartney of a Liverpool band called the Quarrymen, welcome George Harrison to the group.
1959 - Horace Silver Quintet records "Blowin' the Blues Away."
1960 - Birthday of American composer William Susman, Chicago, IL.
1962 - Malvin Russell "Mel" Goode of Pittsburgh, PA, became the first African-American to be a television news commentator when he was assigned by WABC-TV to the United Nations staff, New York City.
1962 - Elvis' tenth movie, "Kid Galahad," opens in US theaters, featuring the King as an amateur boxer. Charles Bronson also stars.
1962 - Hackberry, LA, was deluged with twenty-two inches of rain in 24 hours, establishing a state record.
1964 - Top Hits
"Where Did Our Love Go" - The Supremes
"The House of the Rising Sun" - The Animals
"C'mon and Swim" - Bobby Freeman
"I Guess I'm Crazy" - Jim Reeves
1964 - Walt Disney's supercalifragilisticexpialidocious "Mary Poppins" released. http://us.imdb.com/Details?0058331
1964 - Roy Orbison's "Oh, Pretty Woman" was released. It hit number one (for 3 weeks) on September 26th and became the biggest of his career. "Oh, Pretty Woman" was Orbison's second #1 hit. The other was "Running Scared" (6/05/61).
1964 - In a clear case of rock and roll being saved by the British Invasion, Billboard magazine notes that guitar sales are the highest they've been since the advent of Elvis Presley.
1965 – San Francisco Giant Willie Mays breaks former Pirate Ralph Kiner's record for home runs in the month of August when the 'Say Hey Kid' connects for his 17th round tripper in an 8-3 victory over the Mets.
1965 - Cool wave brought 2.5 inches of snow to Mt. Washington for an August record. It reached 25 in Vermont, the earliest freeze on record in many locations.
1965 - The Gemini V spacecraft returns to Earth.
1966 - The Beatles performed at Candlestick Park in San Francisco, CA. It was the group's last live appearance before they disbanded in 1970. Also appearing were The Ronettes and the Remains. Ticket purchases by mail were available from KYA, No. 1 Nob Hill Circle, San Francisco
http://www.televideos.com/prod01.htm
1966 - The last episode of ABC-TV's musical variety show "Hullabaloo" airs, featuring guest stars Lesley Gore, Paul Anka, Peter and Gordon, and The Cyrkle.
1967 - Final TV episode of "The Fugitive." The series originally started on September, 1963. Dr. Richard Kimble (David Janssen) was wrongly convicted and sentenced to death for his wife's murder, but escaped from his captors in a train wreck. This popular program aired for four years detailing Kimble's search for the one-armed man (Bill Raisch) who had killed his wife, Helen (Diane Brewster). In the meantime, Kimble himself, was being pursued by Lieutenant Phillip Gerard (Barry Morse). The final episode aired this day in 1967 featured Kimble extracting a confession from the one-armed man as they struggled from the heights of a water tower in a deserted amusement park. That single episode was the highest-rated show ever broadcast until 1975. The TV series generated a hit movie in 1993 with Harrison Ford as Kimble and Oscar-winner Tommy Lee Jones as Gerard.
1967 – At a time when they scheduled doubleheaders in Major League Baseball, the Yankees and the Red Sox played the longest in Yankees' history. Red Sox take the 1st game 2-1 in 9, Yankees win 2nd game in 20 innings, 4-3, taking a total of 8 hours and 19 minutes.
1968 - Democratic Party National Convention: Antiwar protesters clashed with police and national guardsmen in the streets outside, and hundreds of people, including innocent bystanders and members of the press, were brutally beaten by Chicago's finest.
1968 - Cream and Electric Flag opened at Fillmore West, San Francisco.
1969 - To compete with Johnny Carson (NBC) and Joey Bishop (ABC), CBS-TV presented Merv Griffin on late-night TV. Johnny ruled -- staying on top for almost 23 years to come.
1970 – Chicano Moratorium against the Vietnam War was staged in East Los Angeles. Police riot kills three people, including journalist Ruben Salazar.
1971 - Hank Aaron became the first baseball player in the National League to drive in 100 or more runs in each of 11 seasons.
1971 - No. 1 Billboard Pop Hit: "Uncle Albert/Admiral Halsey,'' Paul & Linda McCartney. McCartney had a real Uncle Albert, who he said would quote the Bible when he got drunk.
1972 - Top Hits
"Brandy (You're a Fine Girl)" - Looking Glass
"Alone Again (Naturally)" - Gilbert O'Sullivan
"Long Cool Woman (In a Black Dress)" - The Hollies
"If You Leave Me Tonight I'll Cry" - Jerry Wallace
1972 - President Richard Nixon announced that a White House investigation of the Watergate break-in, conducted by White House counsel John Dean, revealed that administration officials were not involved in the burglary.
1974 - 600 Catholic nuns adopt a resolution calling for the ordination of women priests in the Roman Catholic Church.
1974 - Moses Malone became the first basketball player to jump from high school to professional basketball, skipping college to sign a contract with the Utah Stars of the ABA.
1977 - Lou Brock stole the 893rd base of his career, surpassing Ty Cobb's modern record for career stolen bases. Ricky Henderson in 1982 breaks Brock's for stealing the most bases in one season with 122.
1979 - Sheridan Broadcasting Corp purchases Mutual Black Network, making it the first completely Black-owned radio network in the world.
1980 - Top Hits
"Magic" - Olivia Newton-John
"Sailing" - Christopher Cross
"Take Your Time (Do It Right)" - The S.O.S. Band
"Drivin' My Life Away" - Eddie Rabbitt
1981 - The Pretenders "II" LP enters the chart.
1981 - The soundtrack to the film, "Heavy Metal" enters the album charts. The LP features tracks by Stevie Nicks, Cheap Trick, Devo and Sammy Hagar.
1982 - No. 1 Billboard Pop Hit: "Abracadabra,'' Steve Miller Band.
1984 - Edwin Moses won the 400-meter hurdles in track competition in Europe. It was the track star's 108th consecutive victory.
1984 - High temperature at Topeka, KS reaches 110 degrees for the first time since the dust bowl of the 30's.
1986 - The former "American Bandstand" studio, at the original home of WFIL-TV in Philadelphia, PA, was placed on the National Register of Historic Places. The studio is located at 4548 Market Street.
1987 - Los Lobos' remake of Ritchie Valens' 1959 classic, "La Bamba" hits #1 on the pop singles chart and stays there for three weeks.
1987 – Nolan Ryan passes the 200 strikeout mark in a season for a record eleventh time.
1987 - Some of the most powerful thunderstorms in several years developed over the piedmont of North Carolina, and marched across central sections of the state during the late afternoon and evening hours. Baseball size hail was reported around Albemarle, while thunderstorm winds downed giant trees around High Falls.
1988 - Cool air invaded the north central U.S. Ten cities reported record low temperatures for the date, including Bismarck, ND with a reading of 33 degrees. Deerfield, a small town in the Black Hills of South Dakota, reported a low of 23 degrees. The remnants of Tropical Storm Chris drenched eastern Pennsylvania with up to five and a half inches of rain, and produced high winds which gusted to 90 mph, severely damaging a hundred boats in Anne Arundel County, MD.
1988 - Top Hits
"Monkey" - George Michael
"I Don't Wanna to Go on with You like That" - Elton John
"I Don't Wanna Live Without Your Love" - Chicago
"The Wanderer" - Eddie Rabbitt
1989 - In a special election, Ileana Rose Lehtinen (R-FL) becomes the first Cuban-American elected to the U.S. Congress.
1990 - Saddam Hussein declares America can't beat Iraq. By the end of 1990, 580,000 Iraqi troops were believed to be in Kuwait or southern Iraq. Facing them were 485,000 troops of 17 allied countries. Earlier, on August 10 at a meeting in Cairo, only 12 of the 21 member nations of the Arab League voted to support American troops.
1991 - The Soviet Communist Party suspended parliament, thus ending a 75-year control of the USSR. Democratic change was sought and the struggle still continues today, perhaps ending the hunt in the United States to "halt" communism. Capitalism won out but we must wait to see what President Putin has in mind for the second coming of the USSR.
1992 – Guns 'n' Roses' "November Rain" peaks at #3 on the pop singles chart.
1994 - Viacom Inc. announced the purchase of Blockbuster Entertainment Corp., the video rental store giant, for $8 billion.
1998 - Top Hits
"I Don't Want To Miss A Thing"- Aerosmith
"The First Night"- Monica
"Crush"- Jennifer Paige
"My Way"- Usher
2002 - To show their displeasure about tomorrow's impending strike, fans at Devil Ray-Angel game begin throwing foul balls back onto the field at Edison Field and over 100 people are ejected for throwing trash. New words are added to the traditional seventh-inning rendition of "Take Me Out to the Ballgame" as many of the fans in attendance begin to chant, "Don't strike! Don't strike! Don't strike!"
2005 - Hurricane Katrina made landfall in Plaquemines Parish in southeastern Louisiana early on the 29th with maximum sustained winds near 125 mph, a strong category-three, and the third most-intense land-falling hurricane in U.S. history. The center of the hurricane passed just east of New Orleans, where winds gusted over 100 mph. Widespread devastation and unprecedented flooding occurred, submerging at least 80 percent of the city as levees failed. Farther east, powerful winds and a devastating storm surge of 20-30 feet raked the Mississippi coastline, including Gulfport and Biloxi, where Gulf of Mexico floodwaters spread several miles inland. Rainfall amounts of 8-10 inches were common along and to the east of the storm's path. Katrina weakened to a tropical storm as it tracked northward through Mississippi and gradually lost its identity as it moved into the Tennessee Valley on the 30th.
2005 – Rock 'n' roll pioneer Fats Domino, 77, is rescued from his Ninth Ward home in New Orleans after the devastation of Hurricane Katrina.
2007 - Six US cruise missiles armed with nuclear warheads are flown without proper authorization from Minot AFB, North Dakota, to Barksdale AFB, Bossier City, LA.
2009 - A 1970 interview with John Lennon, in which he revealed some of the reasons that The Beatles split, appeared in Rolling Stone magazine. John said that his band mates disrespected and "insulted" his wife, Yoko Ono, adding, "They despised her... It seemed I had to be happily married to them or Yoko, and I chose Yoko." He also took a shot at his former songwriting partner, saying "We got fed up with being sidemen for Paul."
2013 - The first federal health study reporting on the use of sleeping pills reveals that 8.6 million Americans take prescription sleeping pills.
2015 - NASA isolated a six-person team for a year within a small dome in Hawaii in order to simulate theoretical conditions of a Mars mission. They will have no fresh air or fresh food, and a spacesuit must be worn when exiting the dome.
-------------------------------------------------------------

SuDoku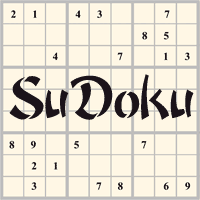 The object is to insert the numbers in the boxes to satisfy only one condition: each row, column and 3x3 box must contain the digits 1 through 9 exactly once. What could be simpler?
http://leasingnews.org/Soduku/soduko-main.htm
--------------------------------------------------------------

Daily Puzzle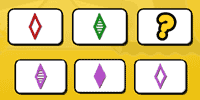 How to play:
http://www.setgame.com/set/puzzle_frame.htm
Refresh for current date:
http://www.setgame.com/set/puzzle_frame.htm
--------------------------------------------------------------


http://www.gasbuddy.com/
http://www.gasbuddy.com/GB_Map_Gas_Prices.aspx
http://www.gasbuddy.com/GB_Mobile_Instructions.aspx
--------------------------------------------------------------

Weather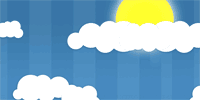 See USA map, click to specific area, no commercials
--------------------------------------------------------------

Traffic Live---
Real Time Traffic Information
You can save up to 20 different routes and check them out with one click,
or type in a new route to learn the traffic live
--------------------------------