Tuesday, December 29, 2009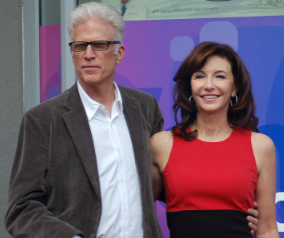 (Ted Danson with wife actress Mary Steenburgen)

Actor Edward Bridge "Ted" Danson III (born December 29, 1947 San Diego, California, best known for his role as central character Sam Malone in the sitcom "Cheers (270 episodes, 1982-1993)," and his role as Dr. John Becker on the series "Becker (129 episodes, 1998-2004)," "Ink" as Mike Logan (22 episodes, 1996-1997), presently as Arthur Frobisher "Damages (20 episodes, 2007-2010)." His most notable film appearances were in "Three Men and a Baby" with Tom Selleck and Steve Guttenberg.
http://television.aol.com/celebs/ted-danson/1787384/biography
Headlines---
Armon Kamesar passed away December 11, 2009
Benchmark Financial Groups, Aliso Viejo, CA
Bulletin Board Complaint
Classified Ads---Marketing
LEAF Specialty Finance for Sale/Or Else!
by Christopher Menkin
FBI/US Atty. Gen. Indict Two More
Operation Lease Fleece
Cartoon---What the dog really means
Classified Ads---Help Wanted
Top Stories-December 21-23
Leasing 102 by Mr. Terry Winders, CLP
"What is Depreciation?"
Confidence is up "1.6" reports ELFF
Omaha, Nebraska---Adopt-a-Dog
News Briefs---
Economy feeds local equipment leasing company
New leasing programs make solar more affordable
Troubled Georgia bank list grows again
Stanford Texas Ponzi payoff probe
Web sales are retailers' biggest gift
Monitor publisher Parrotto/Industry Icon Berg
You May have Missed---
Sports Briefs
"Gimme that Wine"
Today's Top Event in History
This Day in American History
Football Poem
SuDoku
Daily Puzzle
GasBuddy
Weather, USA or specific area
Traffic Live----
######## surrounding the article denotes it is a "press release"
--------------------------------------------------------------
[headlines]


[headlines]
--------------------------------------------------------------
--------------------------------------------------------------

[headlines]

--------------------------------------------------------------

--------------------------------------------------------------

[headlines]

--------------------------------------------------------------
[headlines]
--------------------------------------------------------------

[headlines]
--------------------------------------------------------------

--------------------------------------------------------------

[headlines]
--------------------------------------------------------------

[headlines]
--------------------------------------------------------------
[headlines]
--------------------------------------------------------------

News Briefs----
---------------------------------------------------------------




You May have Missed---
---------------------------------------------------------------



Sports Briefs
[headlines]
----------------------------------------------------------------


"Gimme that Wine"
Wine Prices by vintage
http://www.winezap.com
US/International Wine Events
http://www.localwineevents.com/
http://www.wine-searcher.com/
Winery Atlas
http://www.carterhouse.com/atlas/
Leasing News Wine & Spirits Page
http://two.leasingnews.org/Recommendations/wnensprts.htm
The London International Vintners Exchange (Liv-ex) is an electronic exchange for fine wine.
http://www.liv-ex.com/
----------------------------------------------------------------

Today's Top Event in History
[headlines]
----------------------------------------------------------------

This Day in American History
1778 - British troops, attempting a new strategy to defeat the colonials in America, captured Savannah, the capital of Georgia.
1808—Birthday of Andrew Johnson 17th president of the US, assumed office after Pres. Lincoln was shot; prior to public office owned a tailor shop where he did tailoring in Laurens, South Carolina. He was the first president to be impeached by the House, but was acquitted by the US Senate. After his term, he made several unsuccessful attempts to win public office. He was elected to the US Senate from Tennessee, but served a very short term from March 4, 1875 until July 31, 1875.
http://memory.loc.gov/ammem/today/dec29.html
1813 - The British burned Buffalo, N.Y., during the War of 1812.
1830 - A very heavy snowstorm ushered in the "winter of the deep snow". The storm produced 30 inches of snow at Peoria IL and 36 inches at Kansas City MO. Cold and snow continued until the middle of February causing great suffering among pioneers.
1845 - The flags of Spain, France, Mexico, the Republic of Texas, the Confederate States of America and of the United States have flown over the area known as Texas, the state that became the 28th of the United States of America on this day. And, the state nickname, the Lone Star State, comes from the Texas state flag with its one star. Texas is an altered pronunciation of the Indian word, Tejas, meaning friends, and that's why the Texas state motto is "Friendship." The capital of the second largest state is Austin, its state bird, the mockingbird, the state flower, the bluebonnet, the state tree, the pecan tree. When admitted, the land
was comprised of the present state of Texas and part of New Mexico, Colorado, and Wyoming) is admitted as the 28th state of the Union, with the provision that the area (389,166 square miles) should be divided into no more than five states "of convenient size."
1849 --The Christmas hymn by Edmund Sears, "It Came Upon a Midnight Clear," was first published in "The Christian Register." Sears' carol features the American emphasis in Christian living, that is, the social message of "peace on earth, good will toward men."
1849 -- Gas lighting is installed in the White House.
1851-The first YMCA was organized. The first US Branch of the Young Men's Christian Association was organized at Boston. It was modeled on an organization begun at London in 1944.
1862 -- Union General William T. Sherman's troops try to gain the north side of Vicksburg in the Battle of Chickasaw Bluffs.
1890---Wounded Knee Massacre: More than 200 Native American men, women, and children were slain by the US 7th Cavalry at Wounded Knee Creek, South Dakota. Federal efforts to suppress a ceremonial religious practice " The Ghost Dance (which called for a messiah who would restore the bison to the plains, make the white men disappear and bring back the old Native American Way of life) had resulted in the death of Sitting Bull, December 15, 1890, which further inflamed the disgruntled Native Americans and culminated in the slaughter at Wounded Knee, December 29. Accordingly, the government and populace believed "The Ghost Dance" had magic and were superstitious enough that it would come true if allowed to occur.
1894 - A severe freeze hit Florida destroying fruit and causing considerable damage to trees.
1900--Birthday of clarinet player Willie Humphrey, New Orleans, LA
http://www.answers.com/topic/willie-humphrey
http://www.cduniverse.com/search/xx/music/pid/5994390/a/
New+Orleans+Clarinet+Vol.+2.htm
1917 - Washta1907 --Birthday of Robert C. Weaver, the first African American to serve on a president's cabinet. He was Franklin D. Roosevelt's secretary of Housing and Urban Development., IA dropped to -40, the record low for the state.
1920--Birthday of guitarist Irving Ashby, best known for playing with
the King Cole Trio, and Lionel Hampton's "Flying Home." born Summerville, MA
http://www.rockabilly.nl/references/messages/irving_ashby.htm
http://www.vh1.com/artists/az/ashby_irving/bio.jhtml
http://www.stripes.com/photoday/ella/pages/ella01.html
http://www.mmguide.musicmatch.com/album/album.cgi?ALBUMID=1429895
1921 -- Sears Roebuck president Julius Rosenwald pledges $20 million of his personal fortune to help Sears through hard times.
1924 - J.M. Barrie's fanciful tale about a boy who didn't want to grow up was released on film for the first time in the silent Peter Pan.
1934 - In New York City, the first regular-season, college basketball game was played at Madison Square Garden where New York University beat Notre Dame, 25-18. In the night's second game, Westminster defeated St. Johns, 37-33.
1936—Birthday of Mary Tyler Moor, actress (two Emms for "The Dick Van Dyke Show, "three Emmys for "The Mary Tyler Moore Show,", born Brooklyn, NY.
1939 - The satirical Western film, Destry Rides Again, starring James Stewart and Marlene Dietrich, opened in the United States.
1943 - Bing Crosby recorded "San Fernando Valley" because he felt it would be a hit. A week after its release, the song became a favorite everywhere.
1945 - On radio, the mystery voice of Mr. Hush was first heard on, "Truth or Consequences", hosted by Ralph Edwards. The show was supposed to be a parody of giveaway shows, but the idea was taken seriously and lasted five weeks before Mr. Hush was identified as fighter Jack Dempsey, for a $13,500 prize.
1945 - Sheb Wooley made the first commercial record to be recorded in Nashville, Tennessee. The recorded song was on the Bullet label; but it took Wooley 13 years to have a hit with "The Purple People Eater". Wooley, whose first name is Shelby, played Pete Nolan on television's "Rawhide". He also recorded novelty songs as, Ben Colder, and acted in "High Noon", "Rocky Mountain", "Giant" and "Hoosiers". In 1968, the Country Music Association honored him as the Comedian of the Year. Wooley wrote the theme song to television's "Hee Haw".
1947-Birthday of actor Ted Danson, "Cheers," "Becker," Three Men and a Baby," born in San Diego, Ca.
1949 - Bridgeport, Connecticut's KC2XAK became the first ultrahigh frequency, or UHF, television station to operate on a regular daily schedule. UHF stations broadcast where the VHF, or very high frequency, stations end, channels 14 through 83.
1949--Birthday of pianist Charles Mann, Atlanta, GA
1950---Top Hits
The Thing - Phil Harris
Tennessee Waltz - Patti Page
Nevertheless - Jack Denny
If You've Got the Money Honey I've Got the Time - Lefty Frizzell
1950-- "You Asked for It" premiered on television.
1951 - Singer Yvonne Elliman ("If I Can't Have You") is born in Honolulu.
1952 - Sonotone Corporation offered the first transistorized hearing aid for sale.
1953 - Jean Stapleton made her Broadway debut starring with Judith Anderson in the production, "In the Summer House", which opened in New York. The show closed after 55 performances.
1954 - Fort Scott, KS, was buried under 26 inches of snow in 24 hours to establish a state record. (28th-29th.)
1955-- Barbra Streisand's 1st recording, "You'll Never Know" at age 13.
1956 -- President Dwight Eisenhower asks Congress for the authority to oppose Soviet aggression in the Middle East.
1957 - Steve Lawrence and Eydie Gorme married. They became popular singers on Steve Allen's "The Tonight Show", and as Las Vegas showroom regulars and recording artists. Today they are still together, in one of the most enduring marriages in Hollywood.
1958---Top Hits
The Chipmunk Song - The Chipmunks
One Night - Elvis Presley
Lonesome Town - Ricky Nelson
City Lights - Ray Price
1958- "Young Dr. Malone" premiered on television.
1958-- Baltimore Colts beat New York Giants 23-17 in NFL championship game.
1963 - The disc jockeys at New York's 50,000-watt WABC, were upstaged by the 5,000-watt WMCA and its famed 'Good Guys' when the latter became the first New York radio station to play the Beatles' "I Want to Hold Your Hand". WABC got revenge by calling itself the 'official' Beatles station: W-A-Beatle-C.
1963 -- The Weavers, America's preeminent folk music group, give their farewell concert at Orchestra Hall in Chicago. They made a nationwide impact with their recordings in the late 40's & early 50's with songs like "Goodnight Irene" & "On Top of Old Smokey."
http://www.geocities.com/Nashville/3448/weavers.html
1965 -- A Christmas truce is observed in Vietnam, while President Johnson tries to get the North Vietnamese to the bargaining table.
1966---Top Hits
Winchester Cathedral - The New Vaudeville Band
I'm a Believer - The Monkees
That's Life - Frank Sinatra
There Goes My Everything - Jack Greene
1967-- Star Trek's "The Trouble with Tribbles" 1st airs.
1968-- New York Jets beat Oakland Raiders 27-23 in AFL championship game.
1968-The Doors' "Touch Me" is released. With a guitar intro strongly influenced by The Four Seasons' "C'mon Marianne", the song would reach #3 on the Billboard Hot 100
1968-The first big Rock festival held on the east coast, The Miami Festival, gets under way in Hallandale, Florida. Tickets sell for six and seven dollars and 100,000 people turn out for the three day event. Those appearing include the hottest acts of the day, Jose Feliciano, Procol Harem, Three Dog Night, Chuck Berry, Fleetwood Mac, Marvin Gaye, Joni Mitchell, The Turtles and Canned Heat.
1972 - After 36 years in publication, the "LIFE" magazine's last weekly issue went to the newsstands. It is said the newsweekly "redefined photojournalism while showing America its own face." The magazine's first issue featured a newborn baby and a doctor, with the heading, "LIFE Begins." The magazine became an occasional publication, before enjoying a monthly distribution.
1973 - Time in a Bottle, recorded by the late Jim Croce, jumped into the Number 1 spot on Billboard's record charts on this date, and stayed there for 2 weeks. Croce had died in a plane crash three months earlier and was never to realize the success of his romantic recording.
1974 - No. 1 Billboard Pop Hit: "Lucy in the Sky with Diamonds," Elton John. The John Lennon-Paul McCartney song first appeared on the Beatles album "Sgt. Pepper's Lonely Hearts Club Band" in 1967.
1974---Top Hits
Angie Baby - Helen Reddy
Lucy in the Sky with Diamonds - Elton John
You're the First, the Last, My Everything - Barry White
What a Man, My Man Is - Lynn Anderson
1979 -- Houston safety Vernon Perry sets an NFL playoff record with four interceptions in the Oilers' 17-14 victory over San Diego.
1981-- President Ronald Reagan curtails Soviet trade in reprisal for its hash policies on Poland.
1982 - It was the last time, after 25 seasons, Paul 'Bear' Bryant led the Alabama Crimson Tide football team as they defeated Illinois, 21-15, at the Liberty Bowl in Memphis, Tennessee. Sixty-nine year old Coach Bryant retired as the NCAA's winningest coach. His overall record included 322 wins as coach at Maryland, Kentucky, Texas A&M and Alabama. Total, his teams won six national championships, and played in twenty-nine bowl games, of which they won fifteen of them. He was nicknamed Bear because he once wrestled a bear in a traveling show.
1982---Top Hits
Maneater - Daryl Hall & John Oates
The Girl is Mine - Michael Jackson/Paul McCartney
Dirty Laundry - Don Henley
Wild and Blue - John Anderson
1984- 100 cities in the eastern U.S. recorded record high temperatures. Southerly winds gusting to 50 mph helped Kansas City experience its warmest ever December day. The morning low of 60 gave way to a high of 71
1987 - A storm off the Middle Atlantic Coast produced heavy snow in the Appalachians and the northeastern U.S. Snow and high winds created blizzard conditions in southeastern Massachusetts. Cape Cod received thirteen inches of snow, and snow drifts three feet deep were reported around Chatham MA. Strong winds produced wind chill readings as cold as 60 degrees below zero in southwestern New England. In the western U.S., a Pacific coast storm produced heavy snow in the Sierra Nevada Range of California, with 24 inches reported at Mammoth Mountain.
1989 -Portland, ME recorded its 22nd consecutive day of below freezing temperatures, a new record.
Snow and ice prevailed from the southwestern U.S. to the Great Lakes Region. Flagstaff, AZ, received nine inches of snow in just six hours.
1990---Top Hits
Because I Love You (The Postman Song) - Stevie B
Justify My Love - Madonna
Impulsive - Wilson Phillips
I've Come to Expect It from You - George Strait
1992 - Big snows were in progress across the Sierra Nevada mountain range in California. 30 inches of snow blanketed Dagget Pass in 24 hours. 28 inches of snow at the Sierra Ski Ranch brought the snow depth to 118 inches
1995 - The powerful film Dead Man Walking opened in United States theaters. The film earned a Best Actress Oscar and Screen Actors Guild award for Susan Sarandon, as well as Oscar nominations for Sean Penn, director Tim Robbins, and Bruce Springsteen, who wrote the title song.
2002--- Three blocks away from the blast, thousands of spectators at Paul Brown Stadium cheer as 1,275 pounds of explosives implodes Cinergy Field sending a huge dust cloud down the Ohio River. The structure, formerly known as Riverfront Stadium, was the site where Hank Aaron tied Ruth's career home run record on Opening day in 1974 and Pete Rose broke Ty Cobb's all-time hits record in 1985.
--------------------------------------------------------------

Football Poem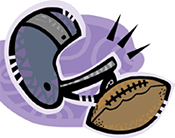 The Autumn Wind
The Autumn wind is a pirate
Blustering in from sea

With a rollicking song he sweeps along
Swaggering boisterously
His face is weather beaten
He wears a hooded sash

With his silver hat about his head
And a bristly black moustache
He growls as he storms the country
A villain big and bold
And the trees all shake and quiver and quake
As he robs them of their gold
The Autumn wind is a Raider
Pillaging just for fun
And gets ejected from the game
after drinking too much rum.
--------------------------------------------------------------

SuDoku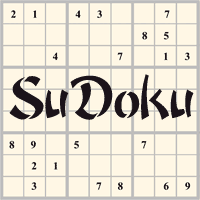 The object is to insert the numbers in the boxes to satisfy only one condition: each row, column and 3x3 box must contain the digits 1 through 9 exactly once. What could be simpler?
http://leasingnews.org/Soduku/soduko-main.htm
--------------------------------------------------------------

Daily Puzzle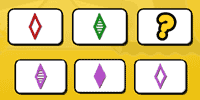 How to play:
http://www.setgame.com/set/puzzle_frame.htm
Refresh for current date:
http://www.setgame.com/set/puzzle_frame.htm
--------------------------------------------------------------


http://www.gasbuddy.com/
http://www.gasbuddy.com/GB_Map_Gas_Prices.aspx
http://www.gasbuddy.com/GB_Mobile_Instructions.aspx
--------------------------------------------------------------

Weather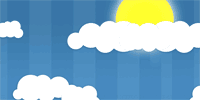 See USA map, click to specific area, no commercials
--------------------------------------------------------------

Traffic Live---
Real Time Traffic Information
You can save up to 20 different routes and check them out with one click,
or type in a new route to learn the traffic live
--------------------------------