Friday, May 5, 2017


Today's Equipment Leasing Headlines

Battle with Cancer Takes Leasing Industry Vet
Bill Barone, Age 57
Forms City National Capital Finance
Bank Opens Office in Orlando with More to Follow
New Hires---Promotions in the Leasing Business
and Related Industries
Looking to Increase Staff
Try a Leasing News' Advertising
FinTech #102 by Brittney Holcomb
Auditing the Performance of Your Marketing Campaign
2017 Remaining Leasing & Finance Conferences
Updated
Back Office Companies
Updated
CIT Direct Capital Hits Milestones: $4 Billion
In Origination Financing. Over 100,000 Small Business Customers
Launches Equipment Leasing Unit
Peapack Capital Corporation
A Quiet Passion/Colossal
La La Land/Rumble Fish/Tampopo
Movie/Digital Reviews by Leasing News' Fernando Croce
Treeing Walker Coonhound Mix
Albany, New York Adopt-a-Dog
News Briefs---
Technology, Immigrant Entrepreneurship Fuel Growth
Among Best Small Business Cities In America
Broker/Funder/Industry Lists | Features (writer's columns)
Top Ten Stories Chosen by Readers | Top Stories last six months
www.leasingcomplaints.com (Be Careful of Doing Business)
www.evergreenleasingnews.org
Leasing News Icon for Android Mobile Device
You May have Missed---
Spring Poem by Barry Marks, Esq.
Sports Brief----
California Nuts Brief---
"Gimme that Wine"
This Day in American History
SuDoku
Daily Puzzle
GasBuddy
Weather, USA or specific area
Traffic Live----
######## surrounding the article denotes it is a "press release" and was not written by Leasing News nor information verified, but from the source noted. When an article is signed by the writer, it is considered a "by line." It reflects the opinion and research of the writer.

Please send a colleague and ask them to subscribe. We are free.
Email kitmenkin@leasingnews.org and in subject line: subscribe

[headlines]
--------------------------------------------------------------
Battle with Cancer Takes Leasing Industry Vet
Bill Barone, Age 57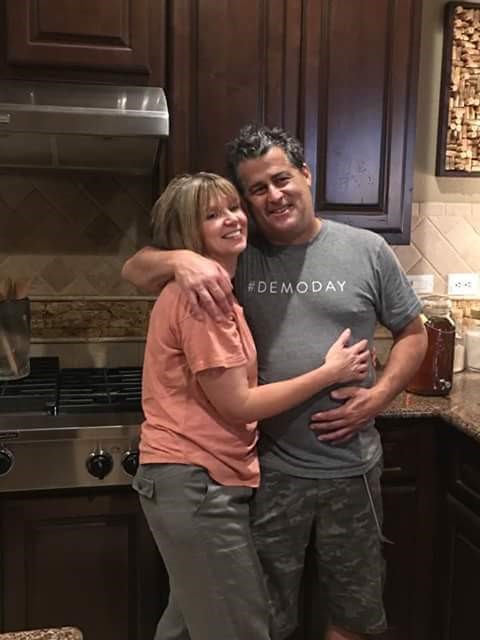 "Bill Barone, long time equipment leasing leader, passed away Saturday April 29, 2017. He was 57.
"Coworkers, customers and competitors alike will miss Bill's warmth, enthusiasm, sense of humor and of course his clear minded acumen and complete lack of pretense. Everyone who's paths crossed with his benefitted greatly and many are in his debt.
"Bill's career began in metro Detroit, followed by stints in Southern California, South Dakota and Texas. With each stop Bill's career grew in success and responsibility and affection among his coworkers, peers and customers. As a gesture of their heartfelt respect and warmth toward Bill and his family during his illness, his coworkers arranged for a family trip to Hawaii this past March, which he accepted with his characteristic grace and humility.
"Bill is survived by a wife, Josie, and three daughters, mother and six sisters. Our thoughts and prayers are with them during this difficult time.
"There will be a Michigan memorial this Sunday, May 7 @ 2:00, The River Church, 3411 Airport Rd, Waterford MI 48329"
Francis Latourell
William Barone joined Hewlett-Packard Financial Services, September, 2010; promoted October, 2014, Global Account Manager; promoted October, 2015, to Hewlett Packard Enterprise Financial Serves as Global Account Manager. Prior, he was Vice President, US Bank Technology Finance Group (October, 2008-August, 2010); Vice President, U.S. Bank Equipment Finance (2008 - August, 2010); Director of Sales, Irwin Commercial Finance (June, 2006 -October, 2008); VP, TIP Capital (2003 -2005); President, Comtech Capital (1999-2004); Director of Finance, Rave Computer (1989 - 2000.) Education: University of Detroit Mercy (1982 - 1984). Grand Valley State College (1980 - 1982). Brother Rice.
https://www.linkedin.com/in/william-barone-a9b7b57/



[headlines]
--------------------------------------------------------------
Forms City National Capital Finance
Bank Opens Office in Orlando with More to Follow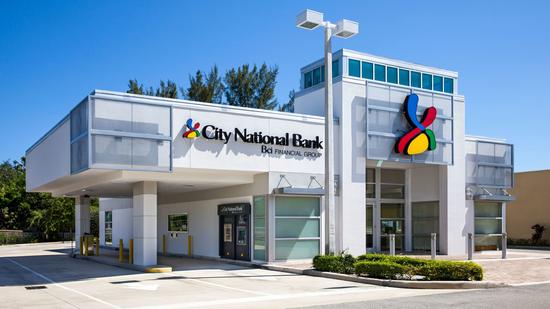 (Photo: City National Bank)
City National Bank of Florida, Miami, $8 billion in assets, has launched City National Capital Finance, with its first office in Orlando. They plan to also have offices in Miami; Austin, Texas; Hunt Valley, Maryland; Charlotte, N.C; Richmond, VA; and New York.


President and CEO Jorge Gonzalez said in a Press Release, the new subsidiary will offer financing for air, rail, marine vessel and other heavy equipment. They are presently looking for employees for these locations.
Leasing and Specialty Finance
http://www.citynationalcm.com/home/capitalfinance
[headlines]
--------------------------------------------------------------
New Hires---Promotions in the Leasing Business
and Related Industries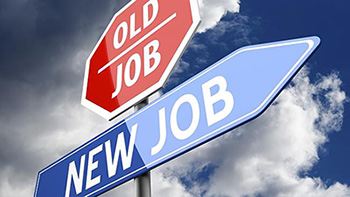 Stephanie Austin was promoted to Senior Business Analyst, Key Corporate Bank, Albany, New York. She originally worked at the bank as a Loan Origination Supervisor (August, 1993 -July, 1999) and had several positions, serving as Customer Service Team Leader (October, 1988 - January, 2001); Client Service/Customer Service Manager (November, 2001 - Present); Client Service Leader (2007 - 2008).
https://www.linkedin.com/in/stephanie-austin-4372ab16/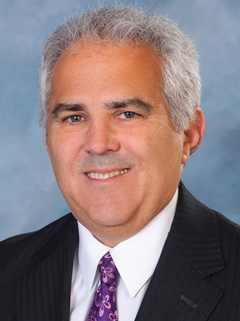 Brent Baron was hired as Senior Vice President, Director of Operations, Madison Capital, Owings Mills, Maryland. Previously, he was President, Allstate Leasing (May, 1990 - April, 2017); CFO, Yorkridge - Clavert Savings Bank (1985 - 1999); Audit Manager, KPMG (1979-1984.) Associations: Board Member, Regal Bank & Trust (1991 - 2012). Board Member, Baltimore Humane Society (2010 – Present). Education: University of Maryland College Park.
https://www.linkedin.com/in/brentbaron/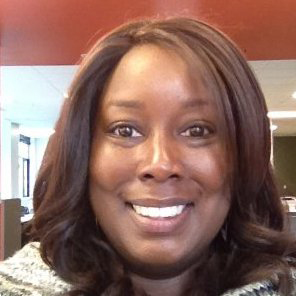 Norma Brewer was hired as Sales & Logistics Coordinator, DNI Group, LLC, Novato, CA. Previously, she was Director of Operations at Allegiant Partners, Inc., San Rafael, California. She joined the firm December, 2001, originally as a collector and worked her way up the ladder. Prior, Associate, CIBC World Markets, Associate (June, 1996 - November, 2001). Education: Borough of Manhattan Community College, Accounting (1986 -1987).
https://www.linkedin.com/in/norma-brewer-94456839/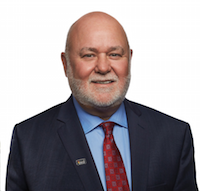 Craig R. Dahl was elected President and Chief Executive Officer, TCF Financial Corporation, Wayzata, Minnesota. "Dahl joined TCF in 1999 as president and chief executive officer of TCF Equipment Finance, Inc. He later was named president and chief executive officer of Winthrop Resources Corporation and in 2012 he was named a vice chairman of the Board of Directors. In 2015, he was promoted to president of TCF Financial Corporation and became chief executive officer in 2016. Prior to joining TCF, Dahl held a number of leadership positions with a major financial services company for 22 years. He holds a bachelor's degree in political economics from Princeton University and is a native of International Falls, Minnesota."


Bruce Donaldson Jr. was hired as Senior Leasing Consultant at Beacon Funding, Dover, New Hampshire. Previously, he was Senior Finance Manager, Direct Capital, a Division of CIT Bank, N.A. (November, 2012 - May, 2017); Executive Sales Associate, Carquest Auto Parts (May, 2010 - October, 2012); Director of Sales, Valley Rebuilders (January, 2003 - April, 2010).
https://www.linkedin.com/in/bruce-donaldson-jr-05a01963/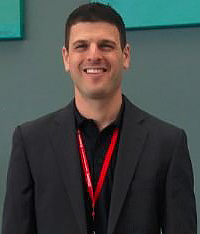 Dan Einhorn was promoted to Field Account Executive, West Coast, Lenovo Financial Services, Morrisville, North Carolina. He joined the firm April, 2009, as Team Leader, Inbound Sales and Channel Partner Assistance; promoted July, 2011, Senior Inside Sales Representative; promoted March, 2014, Account Manager. Prior, he was Sponsorship Sales, Worldwide Business Research (February, 2008 - February, 2009); Inside Sales Manager, Centex Home Equity (May, 2004 - October, 2007). Education: University of Arizona, Bachelor's, Integrated Media Studies (2001 -2005); University of Newcastle, Study Abroad, International Marketing (2004). https://www.linkedin.com/in/danieleinhorn/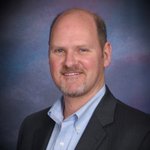 Paul Kretschmer was hired as Vice President of Sales, Sumitomo Mitsui Finance and Leasing Co., Ltd, Transportation Finance Group, Greater Chicago Area. Previously, he was Corporate Risk Manager, Compass Holding, LLC (September, 2016 -May, 2017); Senior Vice President of Sales, GE Capital (June, 2010 - August, 2016); Regional Director, Navistar Financial Corporation (June, 2007 - June, 2010); Corporate Risk Manager, Navistar Financial Corporation (October, 2002 - June, 2007; Sales Manager, Volvo Financial Services (1996 -2002); Field Sales Representative, Volvo financial Services (1996 -2002); Field Sales Representative, Volvo Financial Services (1996). Volunteer: Youth Baseball Coach, Wheaton Park District (April 2010 -July, 2013). Community Volunteer, Northern Illinois Food Bank. Education: DePaul University, Charles H. Kellstadt Graduate School of Business. Masters of Business Administration Degree, Finance (1987 - 1988). Elmhurst College, Bachelors of Science Degree, Marketing (1982 - 1986). https://www.linkedin.com/in/paul-kretschmer/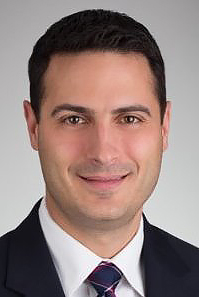 Christopher LaHurd was promoted to Vice President of Business Development, International; based in Vienna, Austria. He joined the firm July, 2008 as Investment & Pricing Analyst; promoted January, 2011 to Project Manager, Strategic Growth & International Business Development; promoted January, 2013, to International Corporate Development Manager; promoted, May, 2015, Director, Investor Relations. Prior, he was Associate, National City Corporation & Allegiant Asset Management (July, 2006 – July, 2008). Organizations: Shedd Aquarium, Auxiliary Board Member, Starting November 2014. Education: University of Michigan, Stephen M. Ross School of Business, Master of Business Administration (MBA), Corporate Strategy and General Management (2012 – 2014); Activities and Societies: Emerging Markets Club, Healthcare and Life Science Club, Marketing Club. The University of Akron, Bachelor of Science (BS), Applied Mathematics (2001 – 2005).
https://www.linkedin.com/in/chrislahurd/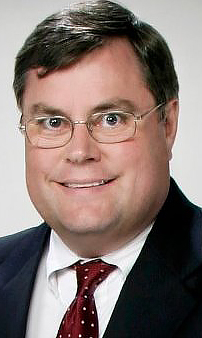 Gregory K. Larsen was promoted to Group Manager, Strategic Sectors & Industries, Wells Fargo, Salt Lake City, Utah. He joined the firm March, 2010, with his previous position was SVP, Western Regional Manager, Heavy Equipment Dealer Group. Previously, he was Vice President, Senior Relationship Manager, Key Bank (June, 2001 - March, 2010); Vice President, First Security Leasing (1985 -1990). Education: Brigham Young University, M.S., Managerial Economics (1982 -1983); University of Utah, David Eccles school of business, B.S. Finance (1980 - 1982).
https://www.linkedin.com/in/gregory-k-larsen-779b9111/
Arick Levine was hired as Crestmark Bank Equipment Finance Division Eastern Region Sales Manager, Raleigh - Durham, North Carolina Area. Previously, he was at SunTrust Equipment Finance and Leasing, starting April, 2011 as Group Vice President, Technology Group Sales Leader; promoted January, 2012, Managing Director, Corporate Bank Originations. Prior, Senior Sales Director, North America, Oracle Financing Division (February, 2010 - November, 2010); Sales Director, Americas, sun Microsystems Global Financial Services (2003 - February, 2010); Sales Manager, Public Sector/Latin America, Sun Microsystems (July, 2006 - August, 2008); National Sales Manager, GE Capital-Sun Microsystems Finance (1997 - 2001). Education: University of California, Santa Barbara, Bachelor of Arts (BA), Economics/Political Science (1977 -1981).
https://www.linkedin.com/in/arick-levine-b055274/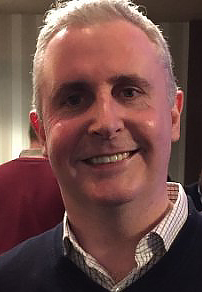 Tony McHugh was hired as Portfolio, Asset and IT Manager, UniFi Equipment Finance. "UniFi is very fortunate to attract Tony, who brings fresh ideas in serving our partners. He has global experience in the leasing industry which will make an immediate impact," said RJ Grimshaw, CEO of UniFi Equipment Finance. UniFi has funded more than 85,000 transactions, totaling over $1 billion. Previously, McHugh was Credit & Working Capital Director, North America, Residex, LLC (April, 2015 -January, 2017); National Credit Manager, Mitsubishi Electric, Australia (May, 2014 - August, 2014); National Credit Control Manager, Rentokil Initial (May, 2013 - November, 2013); National Client Services Manager, Fuji Xerox Australia (April, 2011 - April, 2013); Credit & Working Capital Manger, South Asia Pacific, India & the Middle East, Honeywell (August, 2006 -April, 2011). Business Process Manager, Asia Pacific, Hewlett-Packard Financial Services (August, 2005 - October, 2006); Collections & Default Recovery Manager, Asia Pacific (Hewlett-Packard Financial Services (January, 2003 -June, 2005). Six Sigma Green Belt through Hewlett - Packard Financial Services. Education: Institute of Technology, Tallaght, Computer Programming (1994 -1995); Institute of Technology Tallaght, Electronic Engineering Electrical, Electronic and Communications Engineering, Technology/Technician (1992 - 1994). Drimnagh Castle, High School (1986 - 1991).
https://www.linkedin.com/in/tony-mchugh-4086654/
Jennifer McManus was promoted to Director, Investor Relations, GATX, Chicago, Illinois. She joined the firm June, 2015, as Director, Accounting Research, Planning and Policy. Previously, she was at Hyatt Hotels Corporation, where she started May, 2009, as Policies and Procedures Manager; promoted February, 2011, Senior Manager, Global Finance Policies and Procedures; promoted November, 2012, Senior Manager, Strategic Process Design and Implementation. Education: The University of Chicago, Booth School of Business. MBA, Finance, Strategic Management, Entrepreneurship (2011 -2014); University of Michigan, Stephen M. Ross School of Business, Masters, Accounting (2001 - 2002). University of Michigan, Bachelor of Arts (B.A.) Economics. 1997 - 2001.
https://www.linkedin.com/in/jennifer-mcmanus-7b26104/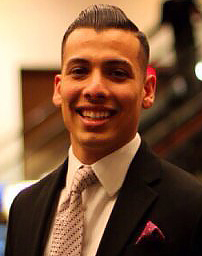 George Morales was promoted to Manager, Sales, San Francisco, Currency Capital. He joined the firm October, 2015, as Senior Account Executive. Prior, he was Relationship Manager, Balboa Capital (May, 2015 - October, 2015). Languages: Spanish. Education: University of California, Berkeley, Mechanical Engineering (2009 -2010).
https://www.linkedin.com/in/george-morales-bb0b9258/


Guy Poirier was hired as Senior Account Manager, CHG-Meridian Canada Ltd., Toronto, Canada. Previously, he was
Regional Account Director, CSI Leasing Canada (May, 2016 - April, 2017); Sales Manager, Macquarie Equipment Finance (Auguste, 2008 - May, 2016); Director Sales, GE Vendor Finance (July, 2005 - July, 2007). Volunteer: OBA and AAU Rep Basketball Coach, Mississauga, Toronto. Education: University of Waterloo (1988 - 1994). Kapuskasing District High School, Ontario Scholar (1981 - 1986). https://www.linkedin.com/in/guy-poirier-89b36010/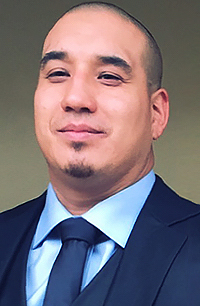 Ignacio Ramos was hired as Account Manager, Formula Funding, San Diego, California. Previously, he was National Account Executive, Reliant Funding (July, 2016 - May, 2017); Regional Sales Manager, Appstar Financial (June, 2010 -May, 2015). Education: Chula Vista High School (1996 -1999).
https://www.linkedin.com/in/ignacio-ramos-370b6441/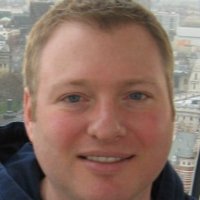 Calvin Thompson was hired a Commercial Credit Underwriter (Medium/Heavy Duty Vehicle), Ally. He is based in Duluth, Georgia. Previously, he was Credit Manager, Commercial Trucks, Balboa Capital (March, 2013 - April, 2017); Credit and Funding Supervisor, Toyota Financial Services (June, 2010 -March, 2013); Regional Account Manager, Coldiron Companies (November, 2009 -March, 2010); Special Asset Manager, Business Development, Madison Capital Equipment and Vehicle Leasing (March, 2009 -November, 2009); Regional Sales Manager, Key Equipment Finance (2004 -2008); Credit Analyst, Paccar Financial (April, 2001 -July, 2004); Credit Analyst, CIT (May, 2000 -May, 2001); Credit Manager, Greentree (1999 - 2000); Credit Manager, Conseco (1999 - 2000). Education: Drexel University, Business Management (2003 -2004); Mercer University, business Management (1986 - 1989).
https://www.linkedin.com/in/calvinjthompson/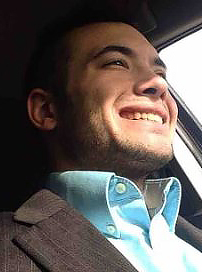 Anthony Vicchiarelli was hired as National Account Manager, Alliance Funding Group, La Mirada, California. Previously he was at LaserEquipment, where he started August, 2014, as Account Manager; promoted February, 2015, Sales Executive. Education: Johnson County Community College. Associate's degree, business Administration and Management, General (2015 -2017). https://www.linkedin.com/in/anthony-vicchiarelli-499480106/
[headlines]
--------------------------------------------------------------
How to Obtain a Help Wanted Ad


Cost
Logo on top is free, as well as the web address and information about the address at the bottom. Lines are $595 for the first four and $40 for each additional line or space. The ad will appear for 21 days. For returning advertisers during the year, Leasing News offers 30 days and a reduced rate.
Note: most ads point to a full job description as well as click to an email address.
kitmenkin@leasingnews.org
Leasing News puts a "help wanted" on top of the "masthead" so it is the first thing that a reader sees when they open the news edition or go to the website. The ad is changed in each news edition. It is designed to be a "display ad," not a "classified ad."
In addition to the masthead position, the "help wanted" ad also appears in the "news briefs" section, the second most-read section, and it is rotated in each news edition. It is not hidden. It is clearly visible.
The full section of "help wanted ads" also appears in each news edition, in each edition, as well as appears on the web site. It also is not "hidden."
The idea of the ad is to draw attention, and have the reader interested in what the company offers from the advertisement rather than a "job description."
Most ads then direct the reader to their website for a full job description, if interested, or to a separate flyer. The main idea is to get the reader to make an inquiry.
[headlines]
--------------------------------------------------------------
Auditing the Performance of Your Marketing Campaign
FinTech #102 by Brittney Holcomb
Digital Marketing is something that businesses are constantly testing, evaluating, and re-testing repeatedly. Since digital media is continuously updating and changing at a rapid pace, we are forced to adapt our marketing campaigns in order to keep up with the trends. Auditing your current marketing process and "return on investment" is vital for determining which parts of your marketing campaign need to be adjusted.
Auditing allows us to find weak spots in our strategy and build off our strengths. What has worked and what has failed? When auditing your current marketing campaign, it's important to look at not only your content and social strategy, but the layout of your website as well. Is your website user friendly and easy to navigate? Are the calls to action very clear to a new user? User experience is one of the most crucial parts of your marketing success. You can have great content bringing users to your site, but once they get there, if they are unable to navigate to the action you want them to make, then all your efforts are useless.
Sometimes having a third party look over your website is the best option, so that you have an unbiased opinion of the experience all your users are having. A rule of thumb for designing the best online experience for your users is to keep it as simple and to the point as possible, then you can ensure that your messaging and desired action are very direct to the user. Often you can get your best ideas from your actual customers, or if you have a competitor that you get along with, trade reviews and see what they come up with, as well as you may realize what you are not doing correctly.
If your competitor does not want to "trade," then make it a point to look at what they are doing in terms of social and content, as well as how their websites are structured. What types of content are they distributing and how are they engaging with their followers on social media? Perhaps even have one of your good customers or business friends also look at their website compared to yours.
One of the biggest draws for users to visit your site is the content they are being exposed to outside of your website, especially in email marketing pieces, print collateral, and on social media. If you are having trouble drawing traffic to your site, you may want to look into the content you are distributing outside of your site and adjust it to be more compelling and engaging material.
Once you have collected all the data from your audit, look at all the section from a top level and say to yourself - how does your campaign compare to new technology updates? How does it compare to your competitors? What types of ROI are you getting from each aspect of your campaign. Are there parts of the campaign that you could cut out and put more of an effort to a segment of the campaign that is performing well for you?
You don't need to be able to write code or understand all the aspects involved, but you can learn through the eyes of your competitors or good customers you know well.
When it comes to determining a plan for moving, it's important to take your weaknesses and create actionable opportunities for your future campaign. Auditing your current web design and marketing strategy at least every quarter will not only keep your campaign up to speed with the trends, but also may help you save money and increase your sales at the same time.

Brittney Holcomb is the Director of Paid Search at The Finance Marketing Group. She works exclusively with finance companies and banks to help better develop their business online through digital marketing strategies. Brittney has been trained by some of the top leaders in the industry giving her a vast knowledge she is able to pass along to her client base.
email: brittney@financemarketing.com
https://www.linkedin.com/in/brittney-holcomb-02101834
Previous Financial Technology Articles
http://www.leasingnews.org/Conscious-Top%20Stories/fintech.html
[headlines]
--------------------------------------------------------------
Leasing/Finance Conferences 2017
Save the Dates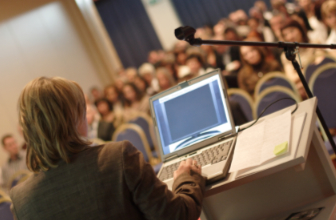 ---


Commercial Equipment Marketplace Council
3 Day Retreat, Laguna Beach, California, June 12-14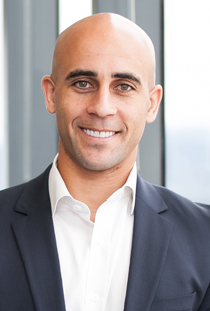 Charles Anderson, Commercial Equipment Marketplace Council Founder, said, "The working sessions are designed to address the opportunities and challengers in the FinTech marketplace and how the technology can be utilized to develop more business with successful results."
Sponsors include Current Capital, PayNet, The Alta Group, Columbia University, Stanford University, Genpack, Katten, and HCVT.
A brochure on participating attendees with other information:
http://leasingnews.org/PDF/CEMC_Innovation_Summit2017.pdf
To learn more about the CEMC and the upcoming 2017 Innovation Summit, please email Corey Waller at cwaller@cemcouncil.com
---
October 4, 2017 - October, 6
2017 Funding Symposium
JW Marriott Buckhead
Atlanta, Georgia
---
October 11, 2017 - October 13, 2017
Lend360
Fairmount Dallas, Texas
http://www.lend360.org/
---
October 17, 2017 - October 19, 2017
2017 56th Annual Convention
Gaylord Resort & Convention Center
Orlando, Florida
"Our registration is now open and we anticipate over 600 brokers to attend based on the success of last year and growth we experienced."
Kris D. Roglieri
kris@commercialcapitaltraining.com
Commercial Capital Training Group
www.CommercialCapitalTraining.com
For More Information:
www.naclb.org
---

October 22, 2017 - October 24, 2017
2017 56th Annual Convention
Orlando, Florida
Call for Presentations/Submission Deadline
Monday, July 3, 2017
---

October 22, 2017 - October, 26, 2017
The Palazzo and Sands Convention Center
Venetian Hotel & Casino
Las Vegas, Nevada
Speakers and More Information
https://10times.com/money/speakers
---
Western Regional Meeting
November 17 - 18, 2017
Doubletree by Hilton - Anaheim
Anaheim, California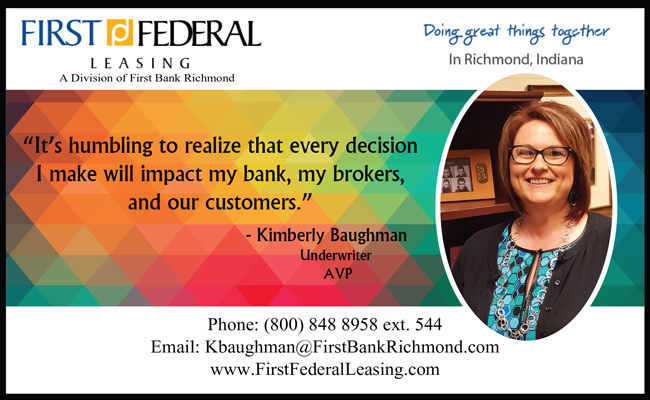 [headlines]
--------------------------------------------------------------
Back Office Companies
Updated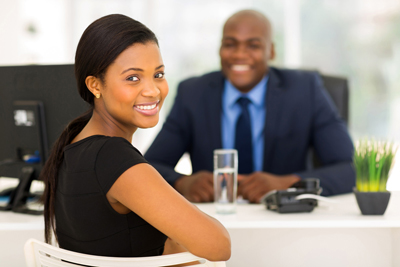 (Leasing News relies on those listed to update information. This list appears on the website and is run from time to time in the News Edition. Editor)
Back Office Companies
(Click to learn more)
Full List
http://www.leasingnews.org/Ag_leasing/backoffice.htm
[headlines]
--------------------------------------------------------------
##### Press Release ############################
CIT Direct Capital Hits Milestones: $4 Billion
In Origination Financing. Over 100,000 Small Business Customers

PORTSMOUTH, N.H.,-- CIT Group Inc. (NYSE: CIT) today announced that its Direct Capital business, known for its proprietary online lending platform and market-leading customer service, has provided more than $4 billion in equipment financing and working capital loans since its inception in 1993, to more than 100,000 small businesses across America. Additionally, the firm's portfolio has exceeded $1 billion.
The announcement comes during National Small Business Week, established in 1963 to recognize the critical contributions of America's entrepreneurs and small business owners. According to the U.S. Small Business Administration, more than half of Americans either own or work for a small business, and they create about two out of every three new jobs in the U.S. each year.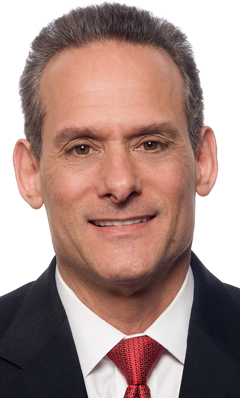 Steve Solk
President
CIT Business Capital
"These are amazing milestones for Direct Capital to hit as the firm supports small business owners across the nation," said Steve Solk, president of CIT Business Capital. "Our goal is to champion our customer's growth and profit initiatives while making it extremely easy to do business with us."
CIT offers a frictionless process most often associated with online lenders, but with the stability of a banking model. Direct Capital's platform delivers rapid credit decisions and includes innovative capabilities like digital signature technology to enable customers to receive and sign documents electronically though any device, at any time.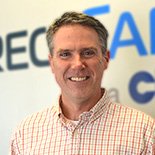 John Donohue
Managing Director
CIT's Direct Capital
"Our unique, tech-enabled approach to delivering fast, easy, affordable financing to small businesses is driving our growth," said John Donohue, managing director of CIT's Direct Capital. "We're honored to hit these milestones and proud of our online lending platform's capabilities of delivering 30-day to 7-year financing for every major need of small businesses, franchisees or the customers of equipment vendors. The result is that we can approve and fund a business within 24 hours and that's very beneficial to main street businesses."
About CIT
Founded in 1908, CIT (NYSE: CIT) is a financial holding company with $63 billion in assets as of March 31, 2017. Its principal bank subsidiary, CIT Bank, N.A. (Member FDIC, Equal Housing Lender), has more than $30 billion of deposits and more than $40 billion of assets. CIT provides financing, leasing, and advisory services principally to middle-market companies and small businesses across a wide variety of industries. It also offers products and services to consumers through its Internet bank franchise and a network of retail branches in Southern California, operating as OneWest Bank, a division of CIT Bank, N.A. For more information visit cit.com.
#### Press Release ##############################

[headlines]
--------------------------------------------------------------
### Press Release ############################
Launches Equipment Leasing Unit
Peapack Capital Corporation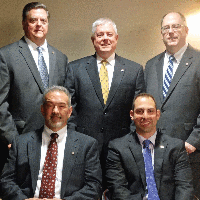 Peapack-Gladstone Financial Corporation (NASDAQ Global Select Market: PGC) and Peapack-Gladstone Bank are proud to introduce a new team of private bankers and the opening of Peapack Capital Corporation, the newest subsidiary of the Bank, which will focus on equipment finance and leasing.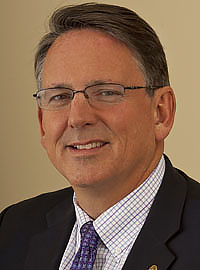 Doug Kennedy
President/CEO
Peapack-Gladstone Bank
"Equipment leasing is the logical next step for us," said Doug Kennedy, President and Chief Executive Officer of Peapack-Gladstone Bank. "We have found a team that fits our aggressive style and is able to launch the program with a foundation built on years of experience."
Robert R. Cobleigh, a resident of Whippany, New Jersey, leads the team as an executive vice president of the Bank, and as the President of Peapack Capital. Cobleigh is responsible for launching the equipment leasing program and introducing the Bank's brand to this vertical. Robert has over 30 years of leasing and structured finance expertise in a broad range of industries and assets including manufacturing, trucking, business aviation, rail, marine and energy. A founding member, he most recently served as Regional Vice President and Credit Officer for Santander Corporate Equipment Finance, Inc. where he was instrumental in supporting the growth of a $1 billion portfolio for the Santander Bank, N.A. subsidiary. Prior to this, Robert was the Vice President of Credit for structured and specialty finance (leasing, mutual fund and trade finance) for MUFG-Union Bank/The Bank of Tokyo-Mitsubishi in New York. He has also held senior positions at RBS/Citizens Asset Finance, Inc., Chicago, Illinois, where he served as Vice President of Credit – Business Aviation, Buy Desk and Structured Finance; Siemens Financial Services, Inc., Iselin, NJ, where he was the Director of Credit of Capital Markets; Volvo Finance North America, Inc., Montvale, NJ, where he was the Senior Financial Analyst – Pricing; and International Proteins Corporation, West Caldwell, NJ, where he served as the Director of Treasury and Finance. Robert earned his Bachelor of Business Administration degree – Finance and MBA – Investment Management from Pace University, New York.
Joining Robert is Denny Smith of North Kingstown, Rhode Island. Smith will serve as Senior Vice President and Chief Operating Officer of Peapack Capital. With 25 years of bank leasing experience, Denny most recently managed front and mid-office operational functions including pricing, structuring, buy/sell syndication, proposal creation, profitability analysis, incentive compensation, closing functions, change management, and Infolease system upgrade projects for Sovereign Bank/Santander Bank, N.A., as Senior Vice President and Managing Director. Previously, he served as Director of the group during in-footprint product launch in 2012 managing the B/S and l/S. He originally joined Sovereign Bank in August 2004 to launch tax and non-tax equipment lease products for all asset classes. He spent 15 years at Fleet Capital Corporation where he was Vice President, National Finance Manager, responsible for developing and communicating pricing philosophy and methodology to the Bank relationship managers, the leasing sales force and senior management, and for providing pricing and structuring support for all leasing products. He was also very involved in providing lease product education to relationship managers and their clients. Prior to Fleet, Denny was at a non-bank equipment lessor, Signal Capital Corporation. A graduate of the University of New Hampshire with a Bachelor of Science in Business Administration, Denny will help introduce Peapack Capital to the equipment finance market, responsible for operations, procedures and the efficiency of the division.
Frank Striplin and Christopher McManus also join Peapack Capital as Senior Vice Presidents and Sales Directors. Frank and Chris will partner with Smith and Cobleigh to initiate and develop the Bank's equipment leasing program and deliver the Peapack-Gladstone Bank brand of client service.
Frank, a resident of Evans, Georgia, joins Peapack Capital from the Corporate Equipment Finance group of Santander Bank, N.A. where he booked more than $190 million in new business in less than two years and consistently maintained a backlog greater than $75 million. Consistently a top performer in sales volume and profit, Striplin was the six-time winner of the Chrysler Capital President's Award for Excellence. During six years at Citicorp, he was the leading producer in the southeast for five years and the leading profit and volume producer for the entire company one year. His performance earned him the Citicorp Chairman's Award five times and the Teamwork Award four times. While at Credit Lyonnais he built a team that produced a portfolio of approximately $900 million, generating a return on equity of more than 20%. He has held various sales positions as well as senior business development and leadership roles with several major banks and commercial finance companies, and has built and led several high-performance sales teams. During his career, he has produced or assisted in generating over $1.9 billion in new business.
Christopher McManus, a resident of North Wales, Pennsylvania, and graduate of Temple University with a Bachelor of Business Administration degree is a highly accomplished equipment leasing and finance professional with over 25 years of direct lending experience. Chris has been a top performer at all levels of his career in equipment finance. He began his banking career at First Fidelity Bancorporation in 1991 in their equipment leasing group. In 1993 he was selected for the First Fidelity Professional Banker Program, a credit training program, where he spent one year developing his skills. After moving on to GE Capital as an underwriter, in 1995 Chris accepted a position on the direct equipment lending team. He spent much of his career as a top performer and a highly successful direct equipment lender at institutions like Mellon Bank US Leasing, US Bancorp, RBS/Citizens Asset Finance, Inc. and Santander Bank, N.A. He was a three-time recipient of the RBS/Citizens World Class Performers Award. He has proven successful at all levels of the marketplace, working with middle market size companies up to large corporate entities. His knowledge of the marketplace and asset classes gives Peapack Capital a tremendous advantage.
Rounding out the division, Mark L. Robinson and Dennis R. Magarro, join the Peapack Capital team as Senior Vice President, Senior Underwriter and Vice President and Senior Underwriter, respectively.
Mark, a resident of Randolph, NJ, and graduate of Lehigh University with an MBA and BA in Finance, has over 30 years of proficiency in financial services with extensive and diverse experience in underwriting, relationship and portfolio management, originations, credit analysis, leveraged loan structuring, risk rating systems, document negotiation and compliance. Throughout his career he has held positions at Santander Bank, N.A., JA Mitsui Leasing Capital Corporation, CIT Group, Merrill Lynch Business Financial Services and Wells Fargo.
Dennis Magarro is a results driven credit professional with 17 years of finance experience with diverse commercial lending organizations in credit analysis, underwriting, risk and portfolio management, finance and accounting. Educated at Sacred Heart University, graduating with a MBA in Finance, and Quinnipiac University, with a BS in Accounting, Magarro has held positions at Arthur Andersen LLP, General Electric Company – GE Capital, RBS/Citizens Asset Finance, Inc., MUFG – BTMU Capital Leasing and Finance and Santander Bank, N.A.
"It is important for us to enter this arena," said Kennedy. "As a high-performing boutique bank we are aggressively building our platforms and incorporating wealth, lending and deposit solution along the way. In order to grow, we need to expand into new territories. Peapack Capital allows us to do this in a purposeful and measured way."

#### Press Release ##############################
[headlines]
--------------------------------------------------------------
Fernando's View
By Fernando F. Croce
Two very different dives into female psyches ("A Quiet Passion," "Colossal") make for a fascinating double-bill of new releases, while DVDs offer an Oscar-winning musical ("La La Land"), moody drama ("Rumble Fish"), and a foodie comedy ("Tampopo").
In theaters: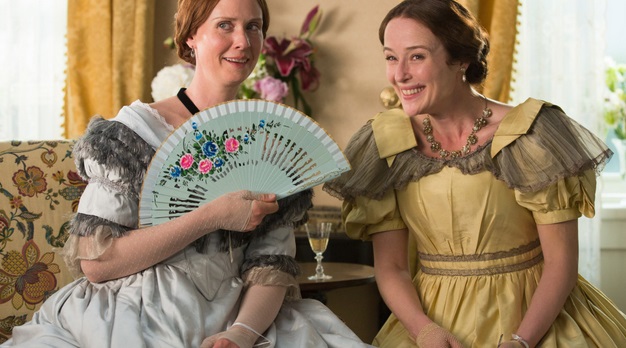 A Quiet Passion (Music Box Films): One of the greatest living filmmakers, Terence Davies ("The Long Day Closes") brings his clear-eyed nostalgia and cinematic rigor to the life of 19th-century poet Emily Dickinson in this stunning biopic. Beautifully embodied by Cynthia Nixon, Dickinson is seen as a strong-willed soul in a restrictive era, using her poetry to confront the ruthless passage of time. Going from her rebellious schoolgirl days to her painful final days, the film charts her artistic inspiration as well as her feisty personal relationships—most notably with her sister Vinnie (Jennifer Ehle) and her father Edward (Keith Carradine). Most stories about real-life artists gather sanctimonious, Oscar-hungry dust, but Davies' must-see portrait pushes beyond that as a tragicomic ode from one uncompromising artist to another.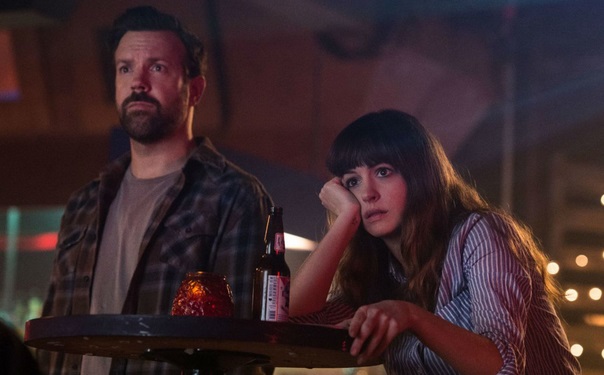 Colossal (Neon Films): An absurdist idea gets an ingenious treatment in this wild monster comedy from clever Spanish director Nacho Vigalondo ("Timecrimes"). Anne Hathaway stars as Gloria, an ex-writer whose messy life has led her back to her old home in New York City. While she gets a new job at a bar run by her childhood friend Oscar (Jason Sudeikis), there are mysterious reports of a giant, monstrous creature wreaking havoc in Asia. Gradually, Gloria comes to realize that the scaly behemoth is nothing less than the manifestation of her problems with men and alcoholism. Can she find a way to control it before more devastation comes her way? The bizarre premise leads to an unpredictable look at relationships that benefits greatly from Vigalondo's imagination and Hathaway's commitment.

Netflix Tip: A vibrant humanist whose robust empathy was felt in features as well as documentaries, Jonathan Demme (1944-2017) left behind an eclectic, glowing slew of cinematic works. So check out Netflix for his best films, which include "Melvin and Howard" (1980), "Stop Making Sense" (1984), "Something Wild" (1986), "Silence of the Lambs" (1991) and "Rachel Getting Married" (2008).
On DVD: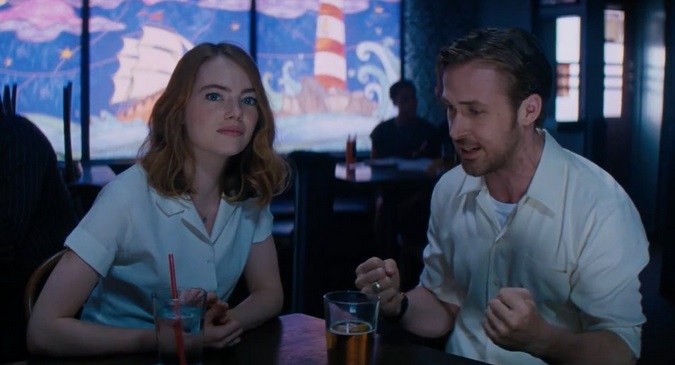 La La Land(Lionsgate): Writer-director Damien Chazelle ("Whiplash") scored a Best Director Oscar for this crowd-pleasing musical-drama, which mines cinema's melodic past for enchantment. Taking more than a cue from the romances of French director Jacques Demy, Chazelle envisions Los Angeles as a Technicolor city teeming with dreamers, two of which are jazz-obsessed pianist Sebastian (Ryan Gosling) and aspiring playwright Mia (Best Actress winner Emma Stone). The two meet and fall deeply in love, but soon find that the demands of their success threaten to tear them apart. Can their idyllic emotions survive the compromises of reality? Made with a canny eye for retro pastiche (including big, ambitious, 1950s-style musical numbers), Chazelle's acclaimed film benefits greatly from the earnest performances of Gosling and Stone, who give voice and soul to their lyrically yearning characters.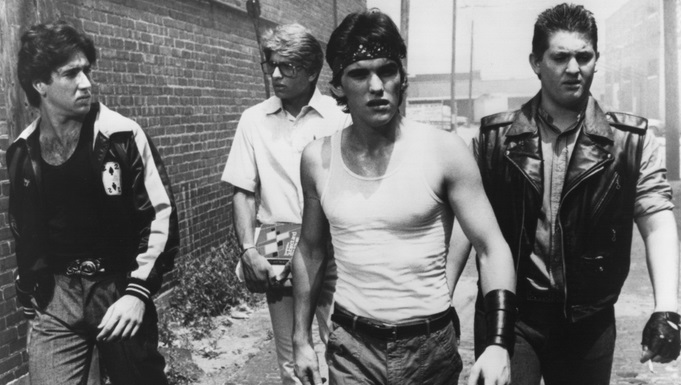 Rumble Fish (Criterion): Though forever centered on "The Godfather," Francis Ford Coppola's directing career is full of restless and surprising turns. One such turn is this memorably stylish 1983 drama, which finds an almost operatic intensity in the lives of troubled street youths. Matt Dillon stars as Rusty James, a swaggering hoodlum whose dead-end life in a small industrial town is shaken by seamy heroes and gang wars. Saddled with a boozing father (Dennis Hopper) and striking out with a tough beauty (Diane Lane), he's surprised by the sudden return of his revered but dangerous older brother, known as The Motorcycle Boy (Mickey Rourke). Suggesting a mix of 1950s teen sagas with avant-garde experiments, Coppola's boldly stylized movie (filmed in voluptuous black-and-white) packs a heady punch.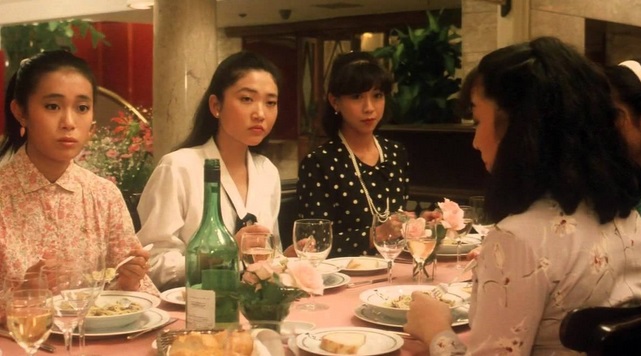 Tampopo (Criterion): Food and romance blend intoxicatingly in this offbeat Japanese comedy, a sleeper hit from 1985. The title refers to the name of the young widow (played by Nobuko Miyamoto) who runs a struggling food shop, who receives help from an unlikely source. A pair of truck drivers, Goro (Tsutomu Yamazaki) and Gun (Ken Watanabe), stop by and offer to improve the quality of ramen noodles and other goodies in order to face the local competition. Unscrupulous contractors and dapper gangsters contribute to the subplots, while the growing affection between Goro and Tampopo threatens to complicate their relationship. Directed by Juzo Itami with a joyous satirical touch, the film celebrates the power of culinary deliciousness to change people's lives—and get audiences to the nearest noodle shop. With subtitles.
[headlines]
--------------------------------------------------------------
Treeing Walker Coonhound Mix
Albany, New York Adopt-a-Dog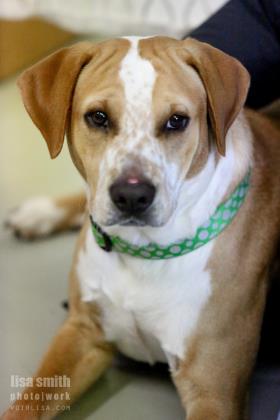 Peter
Male
Three Years Old
62 lbs.
Neutered Current on Vaccinations
Coat Length: Short
Crate Trained
Housebroken
"Hi I'm Pete. I am a 3 year old, 62 lb. handsome Treeing Walker Coonhound who loves everyone. I play great with other dogs. My owner was a young man who left me with his dad but the dad didn't want me and dumped me at the shelter. I was very scared when I got there, but within 24 hours I got over it. I was adopted once I came to Homeward Bound, but I was returned because their cat didn't like me. I am crate trained and housebroken, and as you can see from one of my pictures, I get along with other dogs!! I am looking for my forever home."
Our adoption clinics are at our new facility in Schenectady on John Street, directly behind Boulevard Bowl (Erie Boulevard) every Saturday from 10 am to 1 pm (directions are on our website). We require an approved application before we consider anyone for an adoption - so filling out the application is your first step. We do NOT accept applications at our clinics, they MUST be filled out online before coming to our adoption events.
Adoption Fee $195
Application Online:
http://www.homewardbounddogrescue.com/application.php
Homeward Bound Dog Rescue of NY
P.O. Box5782
Albany, NY 12205
info@homewardbounddogrescue.com
518.424.1738

Adopt a Pet
http://www.adoptapet.com/
[headlines]
--------------------------------------------------------------

News Briefs---
Technology, Immigrant Entrepreneurship Fuel Growth
Among Best Small Business Cities In America
https://www.forbes.com/sites/rohitarora/2017/05/03/technology-immigrant-entrepreneurship-fuel-small-business-growth/#79a347416268
[headlines]
--------------------------------------------------------------

You May Have Missed---
Removing Checks to the Power of the Internet Titans
Net Neutrality Gives First Choice for Fast Lanes to Powerful
https://www.nytimes.com/2017/05/03/technology/daily-report-net-neutrality.html
[headlines]
--------------------------------------------------------------
"A clever runner steals a base." - James J. Metcalf
James J. Metcalfe was a widely syndicated columnist for the Chicago Sun-Times and a German-American poet that put together a very nice poem that truly does catch the essence of the game in a most eloquent manner.
Baseball
by James J. Metcalfe ©
Published: Unknown (Unknown)
The game of baseball is the king
Of all the games we play
And it is one pursuit that is
Distinctly U.S.A.
The people swarm into the stands
To watch their favorite teams
And munch their hot dogs when their lungs
Are not engaged in screams
The pitcher hurls the horsehide and
The batter gets a hit
Or else the ball goes sailing and
Some fielder smothers it
A clever runner steals a base
A player takes a walk
Or managers and umpires
Decide to have a talk
The crowd is gay or gloomy or
Completely in suspense
But it goes wild when someone knocks
The ball beyond the fence.
[headlines]
--------------------------------------------------------------

Sports Briefs----
Here is the gorgeous $2 billion stadium the Las Vegas
Raiders are expected to call home
http://www.businessinsider.com/raiders-las-vegas-stadium-2017-3
The highest-paid player on every NBA team
http://www.businessinsider.com/nba-highest-paid-players-every-team-2017-3
Raiders first-round pick Gareon Conley won't face discipline from NFL
http://www.espn.com/nfl/story/_/id/19294669/oakland-raiders-first-round-draft-pick-gareon-conley-face-discipline-nfl
2017 NFL schedules for every team
https://www.usatoday.com/story/sports/nfl/2017/04/20/2017-nfl-schedules-team-dates-times-tv-info/100714474/
Raiders second-round pick Obi Melifonwu
says Athos gave him an edge in training
https://www.yahoo.com/sports/news/raiders-second-round-pick-obi-162334382.html
Andy Reid: We love Alex Smith, but he's getting older
https://www.yahoo.com/sports/m/96f16a37-155b-3cf8-9788-6aa0d9a26a8c/ss_andy-reid%3A-we-love-alex.html
[headlines]
--------------------------------------------------------------


California Nuts Briefs---
San Francisco Bay Area's housing recovery
isn't as universal as you think
http://www.eastbaytimes.com/2017/05/04/sjm-homevalue-0505/
[headlines]
--------------------------------------------------------------



"Gimme that Wine"

http://www.youtube.com/watch?v=EJnQoi8DSE8
Warren Buffett Takes On Texas' Three-Tier Drinks System
https://spectator.org/warren-buffett-takes-on-texas-three-tier-drinks-system/
French Laundry's Thomas Keller, an exacting chef at a crossroads
http://www.pressdemocrat.com/lifestyle/6952858-181/french-laundrys-thomas-keller-an?artslide=0
Meet Helen Johannesen, the wine director behind five hot L.A. restaurants
http://www.latimes.com/food/dailydish/la-fo-helens-wines-20170329-story.html
Tempers flare over latest effort to expand liquor sales in Colorado
http://www.denverpost.com/2017/05/03/colorado-alcohol-sales-liquor-stores-box-retailers/
Free Mobile Wine Program
http://leasingnews.org/archives/Feb2010/2_26.htm#mobile
Wine Prices by vintage
http://www.winezap.com
http://www.wine-searcher.com/
US/International Wine Events
http://www.localwineevents.com/
Leasing News Wine & Spirits Page
http://two.leasingnews.org/Recommendations/wnensprts.htm

[headlines]
----------------------------------------------------------------
This Day in American History
1494 - Columbus discovered Jamaica in 1494, meeting the Arawak Indians, who reportedly celebrated the event with a rum drink. He would eventually enslave or kill all on the many islands by disease or violence.
The European nations would then bring over mostly African slaves to do the work on the land.
http://www.picturehistory.com/find/p/1405/mcms.html
http://www.hartford-hwp.com/archives/41/038.html
http://www.webster.edu/~corbetre/haiti/history/precolumbian/tainover.htm
1780 – The second oldest learned society in the U.S., the American Academy of Arts and Sciences, formed in Boston.
1818 – Karl Marx was born in Russia.
1847 - The American Medical Association was organized at a meeting at Philadelphia attended by 250 delegates. This was the first national medical convention in the US.
1864 - The forces of Union General Ulysses S. Grant and Confederate General Robert E. Lee clash in the Wilderness, beginning an epic campaign for the capture of the Confederacy capital. Lee had hoped to meet the Federals, who plunged into the tangled Wilderness west of Chancellorsville, Virginia, the day before, in the dense woods to mitigate the nearly two-to-one advantage Grant possessed as the campaign opened. For the next six weeks, the battle continued off and on.
1867 - Nelly Bly was born Elizabeth Cochran Seaman (d. 1922), Cochran's Mill, PA. The first woman superstar of journalism, she was a fighter for women's rights and the underdog. She once feigned insanity to get inside asylum to expose the dismal conditions for the emotionally ill. Her fame, however, rests on a publicity race around the world to beat the 80-day around the world fictional trip authored by Jules Verne. Her career started at $5 a week and reached a high point of $25,000 a year. Her first articles were about the slum life of her home area of Pittsburgh and the dismal conditions forced on the working girls of the city because of low wages and social stigmas. She then went to Mexico where she wrote of the poor there and the overt official corruption that kept so much of the culture in poverty while making others super rich. She was expelled from Mexico when the articles appeared. The articles were later collected in "Six Months in Mexico" (1888). She moved to New York to work for Joseph Pulitzer's New York World at a much higher salary. Her first assignment was feigning insanity and being committed to an asylum. Her exposes resulted in a grand jury hearing and some changes in care of the insane. The articles were collected in "Ten Days in a Mad House" (1887). Her career included exposes of sweatshops, the jail system (she was arrested after pretending to shoplift), and even the briberies inherent in the lobbying system that influences legislatures. Then came her high publicized trip around the world to break the Jules Verne fictional record of "Around the World in 80 Days." Traveling alone on whatever transportation was available, she sent back dispatches that were eagerly read by the public so that when she returned to New York in 72 days, 6 hours and 11 minutes, she was the most famous woman in America, perhaps in the world. She published her exploits in a successful "Nellie Bly's Book: Around the World in Seventy-two Days" (1890). She was 23 years old. She also described using a diving bell to descend into the ocean and then floating above the earth in a balloon. The pen name "Nellie Bly" came from a Stephen Foster song.
1891 - The world-famous Carnegie Hall opened in New York. Designed by architect William B. Tuthill and built by philanthropist Andrew Carnegie, it is one of the most prestigious venues in the world for both classical music and popular music. Among the opening night attractions ... Tchaikovsky conducting his "Marche Solennelle." On this date in 1991, a 100th birthday celebration for the hall included two concerts, featuring the likes of violinist Isaac Stern, tenor Placido Domingo, soprano Jessye Norman, cellist Mstislav Rostropovich and conductor Zubin Mehta.
1892 – Congress extended the Chinese Exclusion Act for 10 years. The first significant Chinese immigration to North America began with the California Gold Rush of 1848–1855 and it continued with subsequent large labor projects, such as the building of the Transcontinental Railroad. During the early stages of the gold rush, when surface gold was plentiful, the Chinese were tolerated, if not well received. As gold became harder to find and job competition increased, animosity toward the Chinese and other foreigners increased. The Chinese Exclusion Act signed by President Chester A. Arthur on May 6, 1882, prohibiting all immigration of Chinese laborers. The act followed the Angell Treaty of 1890, a set of revisions to the US–China Burlingame Treaty of 1868 that allowed the US to suspend Chinese immigration. The act was initially intended to last for 10 years and this extension in the Geary Act was made permanent in 1902. The Chinese Exclusion Act was the first law implemented to prevent a specific ethnic group from immigrating to the United States. It was repealed by the Magnuson Act on December 17, 1943.
1893 - Stock Market Crash: Wall Street stock prices took a sudden drop. By the end of the year, 600 banks had closed. The Philadelphia and Reading, the Erie, the Northern Pacific, the Union Pacific and the Atchison, Topeka and Santa Fe railroads had gone into receivership; 15,000 other businesses went into bankruptcy. Other than the "Great Depression" of the 1930s, this was the worst economic crisis in US history; 15-20 percent of the workforce was unemployed.
1895 - Margaret Francis "Peggy" Bacon (d. 1987) was born in Ridgefield, CT. U.S. artist. Her main media were painting, dry point etching, and lithography. She once gave up painting because her husband derided her and made her think her efforts were inadequate. She was able to fashion a great career in caricatures and book illustrations. Her work was often featured in the New Yorker magazine. She resumed serious painting after her divorce at age 45. At age 80, in 1975, she became the first living woman to be given a retrospective at the National Museum of American Art. Her witty, much praised caricatures of the famous of her era were collected in the best-seller "Off with Their Heads" (1934).
1903 - James Beard (d. 1985) birthday at Portland, OR. The Father of American Cooking. In a long and busy culinary career, he penned more than 20 classic cookbooks, appeared on television's first cooking show in 1946 and was an enthusiastic ambassador for the American style of cooking. His Greenwich Village brownstone is America's only culinary historic landmark and serves as the headquarters of the James Beard Foundation.
1904 - Denton True "Cy" Young pitched baseball's first perfect game, not allowing a single opposing player to reach first base. Young's outstanding performance led the Boston Americans in a 3-0 victory over Philadelphia in the American League. Young will eventually complete 24 straight hitless innings, still the record, and 45 shutout innings in a row, a record until broken by Jack Coombs' 53 scoreless frames in 1910. The Cy Young Award for pitching was named in his honor.
1925 - High school science teacher John Scopes was arrested for teaching evolution in one of Tennessee's public schools
http://lcweb2.loc.gov/ammem/today/today.html
1936 - The first bottle with a screw cap and a pour lip was patented by Edward A. Ravenscroft, Glencoe, Il. The bottles were manufactured by the Abbott Laboratories, North Chicago, Il.
1938 - Soul singer Johnnie Taylor (d. 2000) was born in Crawfordville, Arkansas. One of the mainstays of the Stax-Volt label in Memphis during the late '60s, his best-known recording is his 1968 million-seller "Who's Making Love?"
1942 - Country superstar Tammy Wynette was born Virginia Wynette Pugh near Tupelo, Mississippi. "D-I-V-O-R-C-E" and "Stand by Your Man," which is also the title of her autobiography, are typical of her country ballads, backed by the lush orchestral arrangements of Billy Sherrill. "Stand by Your Man," which topped the country charts in 1968, was the biggest-selling single by a woman in the history of country music. Her other number-one hits include "The Ways to Love a Man" from 1969, "He Loves Me All the Way" from 1970 and "We're Gonna Hold On," a 1973 duet with George Jones. Wynette and Jones were married from 1968 to 1975. In 1992, she teamed up with pop-pranksters The KLF. Together they scored a modest hit with a reworking of "Stand by your Man," called "Justified and Ancient (Stand by the Jams)."
1945 - In Lakeview, Oregon, Mrs. Elsie Mitchell and five neighborhood children are killed while attempting to drag a Japanese balloon out the woods. Unbeknownst to Mitchell and the children, the balloon was armed, and it exploded soon after they began tampering with it. They were the first and only known American civilians to be killed in the continental United States during World War II. The U.S. government eventually gave $5,000 in compensation to Mitchell's husband, and $3,000 each to the families of Edward Engen, Sherman Shoemaker, Jay Gifford, and Richard and Ethel Patzke, the five slain children. The news was never printed in newspapers and other balloons were handled by the army. The Japanese were unaware that the balloons reached the United States. The explosive balloon found at Lakeview was a product of one of only a handful of Japanese attacks against the continental United States, which were conducted early in the war by Japanese submarines and later by high-altitude balloons carrying explosives or incendiaries. In comparison, three years earlier, on April 18, 1942, the first squadron of U.S. bombers dropped bombs on the Japanese cities of Tokyo, Kobe, and Nagoyo, surprising the Japanese military command, who believed their home islands to be out of reach of Allied air attacks. When the war ended on August 14, 1945, some 160,000 tons of conventional explosives and two atomic bombs had been dropped on Japan by the United States. Approximately 500,000 Japanese civilians were killed as a result of these bombing attacks.
1945 - The War Department announces that about 400,000 troops will remain in Germany to form the US occupation force and 2,000,000 men will be discharged from the armed services, leaving 6,000,000 soldiers serving in the war against Japan.
1946 - Birthday trumpet player, composer Jack Walrath, Stuart, FL.
http://shopping.yahoo.com/shop?d=produ
ct&id=1927006563&clink=dmmu.artist&a=b
http://www.jackwalrath.com/bio.htm
1949 - Top Hits
"Cruising Down the River" - The Blue Barron Orchestra (vocal: ensemble)
"Forever and Ever" - Perry Como
"Again" - Doris Day
"Lovesick Blues" - Hank Williams
1949 - "Stop the Music" Premiers. ABC's prime-time musical-game show hosted by Bert Parks. Featured the singing talents of Kay Armen, Jimmy Blaine, Betty Ann Grove, Estelle Loring, Jaye P. Morgan and June Valli, and the dancing numbers of Sonja and Courtney Van Horne. Harry Salter conducted the band.
1955 - The musical, "Damn Yankees" opened in New York City for a successful run of 1,019 performances. The show, at the 42nd Street Theatre mixed both baseball and ballet. It is an adaptation of the book, "The Year the Yankees Lost the Pennant." Gwen Verdon starred in the role of Lola. "Whatever Lola Wants Lola Gets," including the Tony for Best Actress in a musical for her performance. My mother took me to the matinee and Ray Walton as the devil was my favorite.
1955 - Dodger rookie hurler Tommy Lasorda, making his Major League debut, ties a record by throwing three wild pitches in the first inning of a 4-3 victory over the Cardinals. The future Dodger Hall of Fame skipper doesn't get the decision and will end his playing days after the 1956 season with a lifetime record of 0-4.
1957 - Top Hits
"All Shook Up" - Elvis Presley
"School Day" - Chuck Berry
"A White Sport Coat (And a Pink Carnation)" - Marty Robbins
"Gone" - Ferlin Husky
1961 - Astronaut Alan B. Shepard Jr. became America's first space traveler as he made a 15-minute suborbital flight in a capsule launched from Cape Canaveral
http://www.nytimes.com/learning/general/onthisday/big/0505.html
1962 - "West Side Story" soundtrack album goes to #1 and stays there for 54 weeks which is more than 20 weeks longer than any other album
1962 - No. 1 Billboard Pop Hit: "Soldier Boy," The Shirelles.
1965 - Top Hits
"Mrs. Brown, You've Got a Lovely Daughter" - Herman's Hermits
"I Know a Place" - Petula Clark
"I'll Never Find Another You" - The Seekers
"This is It" - Jim Reeves
1966 - Willie Mays hit home run number 512 of his career. The San Francisco Giants' superstar became the greatest home run hitter in the National League to that time, passing New York Giant Mel Ott.
1967 - "San Francisco" by Scott McKenzie enters the charts and will eventually hit #4. The song became kind of an anthem during the hippie movement.
1968 - Buffalo Springfield played its final show in Long Beach, California. There were reports of persistent squabbling between group members Stephen Stills and Neil Young. But Stills and Young would go on to form Crosby, Stills, Nash and Young with David Crosby and Graham Nash. Buffalo Springfield was together only two years and released just three albums, but their 1967 hit "For What It's Worth" became an anthem for the hippie generation.
1973 - Secretariat, ridden by Ron Turcotte, won the Kentucky Derby in record time of 1:59.2. "Big Red," as he was known, beat Sham by 2 ½ lengths and went on to win the Triple Crown.
1970 - No. 1 Billboard Pop Hit: "American Woman," Guess Who.
1973 - Top Hits
"Tie a Yellow Ribbon Round the Ole Oak Tree" - Dawn featuring
Tony Orlando
"The Cisco Kid" - War
"Little Willy" - The Sweet
"Behind Closed Doors" - Charlie Rich
1973 - The University of Miami breaks away from the unstated but clearly understood rules and offers the first athletic scholarship ever made to an American WOMAN (Terry Williams). YES - the date was 1973.
1978 - Pete Rose of the Cincinnati Reds got the 3,000th hit of his career, a single off Steve Rogers of the Montréal Expos. Rose played in the Majors from 1963 through 1986 and wound up with 4,256 hits, more than any other player.
1979 - Thirteen years after the original duo of Peaches and Herb split up, Herb Feemster teamed up with a new Peaches, Linda Greene, to enjoy a four-week run at #1 on the US singles chart with "Reunited."
1979 - 28-year-old Suzi Quatro reached #5 on the Hot 100 with a duet with Chris Norman called "Stumblin' In." It would be the only time she cracked the Top 40.
1981 - Top Hits
"Morning Train" ("Nine to Five") - Sheena Easton
"Just the Two of Us" - Grover Washington, Jr./Bill Withers
"Being with You" - Smokey Robinson
"Rest Your Love on Me" - Conway Twitty
1981 - Mobile, Alabama had its worst flash flooding ever as thunderstorms unloaded 8 to 16 inches of rain over the metro area in a couple of hours. Damage was $36 million.
1982 - No. 1 Billboard Pop Hit: "Chariots of Fire," Vangelis. The performer, whose real name is Evangelos Papanthanassiou, wins an Academy Award for the score to the film "Chariots of Fire."
1986 - Sacramento, California hit the 100 degree mark, breaking the previous record for this day of 92 degrees which was set in 1944. This is the earliest in the season Sacramento has hit the 100 mark.
1987 - Unseasonably hot weather prevailed in the western U.S. A dozen cities in California reported record high temperatures for the date. Afternoon highs of 93 degrees at San Francisco, 98 degrees at San Jose, 100 degrees at Sacramento, and 101 degrees at Redding, were the warmest of record for so early in the season. The high of 94 degrees at Medford OR was also the warmest of record for so early in the season.
1989 - Top Hits
"Like a Prayer" - Madonna
"I'll Be There for You" - Bon Jovi
"She Drives Me Crazy" - Fine Young Cannibals
"Young Love" - The Judds
1989 - Thunderstorms swept across Georgia and the Carolinas during the late afternoon and evening hours spawning seventeen tornadoes. A tornado at Toccoa, GA injured 15 persons, and a tornado at Chesnee, SC killed two persons and injured 35 others. Five tornadoes in North Carolina accounted for five deaths, 88 injuries, and $60 million damage. Thunderstorms also produced baseball size hail at Lake Murray, SC, and wind gusts to 78 mph at Brooklyn, MD.
1990 - A strong Pacific cold front moving rapidly inland caused weather conditions at the east end of the Strait of Juan de Fuca in Washington State to quickly change from sunny and calm to westerly winds of 60 mph and ten-foot waves. Three recreational fishing boats capsized in heavy seas off Port Angeles resulting in five deaths. In California, temperatures soared above 90 degrees across much of the state. The high of 101 degrees in downtown Los Angeles was eight degrees hotter than their previous record for the date
1993 - Microsoft announced it would bundle its popular database software, Microsoft Access, with its Microsoft Office package, which already included MS Word and Excel. Microsoft's competitors, including Lotus and WordPerfect, also added database software to their office software suites.
1995 - A supercell thunderstorm rapidly developed just ahead of a fast-moving bow echo squall line and blasted Tarrant County, Texas. Large hail up to 5 inches in diameter, driven by 80 mph winds, caused a tremendous amount of damage. 10,000 people were caught out in the open at Mayfest in Downtown Fort Worth, resulting in 109 injuries from the large hail. Torrential rains of up to 3 inches in 30 minutes and 5 inches in one hour across Dallas caused unprecedented flash flooding, resulting in 16 deaths. Total damage in Fort Worth alone was estimated at $2 billion, making this the costliest thunderstorm event in U.S. history. This was the third severe hailstorm to strike the area in only a little over a month.
1997 - Crosby, Stills and Nash helped mark the 27th anniversary of the Kent State University shootings with a concert at the Ohio campus. The group performed their hit "Ohio," written by Neil Young after the killings of four students by National Guardsmen during an anti-war demonstration on May 4th, 1970.
1999 - At the 34th annual Academy of Country Music Awards, Garth Brooks is named artist of the decade, Dixie Chicks' critically acclaimed multiplatinum debut "Wide Open Spaces," is named album of the year, and Faith Hill wins top female vocalist, as well as single and video of the year honors for "This Kiss."
2000 - Cardinal first baseman Mark McGwire hits the longest home run in the 30-year history of Riverfront/Cinergy Field, but the 473-foot shot isn't enough as Ken Griffey Jr.'s homer leads the Reds past St. Louis, 3-2.
2005 - Mavis Staples and Charlie Musselwhite lead the field with three trophies each at the 26th W.C. Handy Awards, held in Memphis.
2013 - The world's first plastic gun, produced by a 3-D printer by Defense Distributed fired successfully in Austin, Texas. Security officials fear plastic weapons would not be detected at airport screenings.

NBA Finals Champions:
1969 - Boston Celtics
Stanley Cup Champions:
1966 - Montréal Canadiens
-------------------------------------------------------------

SuDoku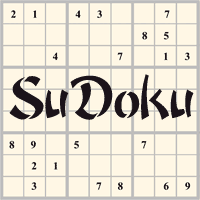 The object is to insert the numbers in the boxes to satisfy only one condition: each row, column and 3x3 box must contain the digits 1 through 9 exactly once. What could be simpler?
http://leasingnews.org/Soduku/soduko-main.htm
--------------------------------------------------------------

Daily Puzzle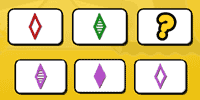 How to play:
http://www.setgame.com/set/puzzle_frame.htm
Refresh for current date:
http://www.setgame.com/set/puzzle_frame.htm
--------------------------------------------------------------


http://www.gasbuddy.com/
http://www.gasbuddy.com/GB_Map_Gas_Prices.aspx
http://www.gasbuddy.com/GB_Mobile_Instructions.aspx
--------------------------------------------------------------

Weather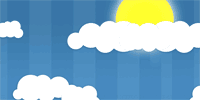 See USA map, click to specific area, no commercials
--------------------------------------------------------------

Traffic Live---
Real Time Traffic Information
You can save up to 20 different routes and check them out with one click,
or type in a new route to learn the traffic live
--------------------------------