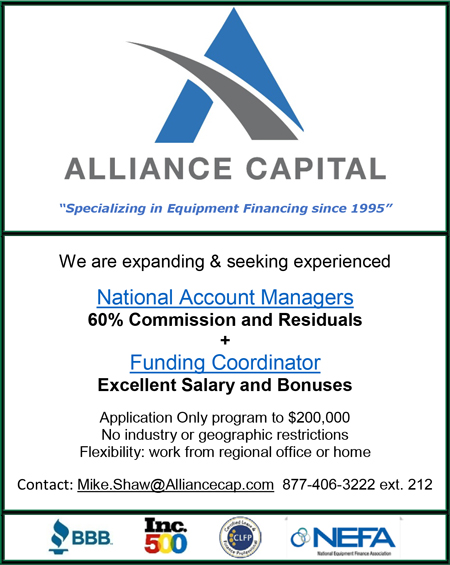 Thursday, May 18, 2017


Today's Equipment Leasing Headlines

Update - Forecast of Things to Come?
Six Cases
Leasing News The List - April, 2017
The Good, the Bad, and the Ugly
Leasing Industry Ads---Help Wanted
Positions Available Today
Leasing Sales Reps: 10 Things You Can Do
Right Now to Increase Your Vendor's Sales
(And Increase Your Leasing Volume at The Same Time!)
The Legal and Practical Consequences of Title
Case Study
RLC Funding New Program
Credit and Funding in Just a Few Hours
Academy for Lease & Finance Professionals
Classes Scheduled & Test Available to Become CLFP
American Household Debt Has Surpassed 2008 Levels
Charts with Short Report
Spaniel
Minneapolis, Minnesota Adopt-a-Dog
TV Reviews by Kit Menkin
May 30th Fifth Season "House of Cards" Debuts
News Briefs---
John Deere Pushing Operating Leases
When Will the Wolf Finally Come for Deere?
Apple wants you… to switch from Android to iPhone
"trading in an old Android for up to $260 credit"
Google now knows when its users go to the store
and buy stuff---even offline
Broker/Funder/Industry Lists | Features (writer's columns)
Top Ten Stories Chosen by Readers | Top Stories last six months
www.leasingcomplaints.com (Be Careful of Doing Business)
www.evergreenleasingnews.org
Leasing News Icon for Android Mobile Device
You May have Missed---
Elvis' customized classic plane, awash in crushed velvet,
up for auction
Baseball Poem
Sports Brief----
California Nuts Brief---
"Gimme that Wine"
This Day in American History
SuDoku
Daily Puzzle
GasBuddy
Weather, USA or specific area
Traffic Live----
######## surrounding the article denotes it is a "press release" and was not written by Leasing News nor information verified, but from the source noted. When an article is signed by the writer, it is considered a "by line." It reflects the opinion and research of the writer.


Please send a colleague and ask them to subscribe. We are free.
Email kitmenkin@leasingnews.org and in subject line: subscribe

[headlines]
--------------------------------------------------------------
Update - Forecast of Things to Come?
Six Cases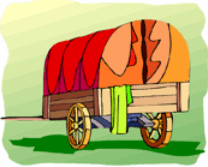 On May 16th, four complaints involving unreturned deposits were questioned as a "Forecast of Things to Come." * It seemed like a rash of not returning deposits was happening. Since then, two more such complaints have come in (one from the article directly). But here is the good news:
Four of those who had complaints have received their full deposit returned; number five had their deposit returned less "expense" deducted for processing, credit checks, documentation fee, which was acceptable to the party with the complaint.
Number six decided to reveal to the broker/lessor direct that he had asked Leasing News for help. He was told not to talk to "Kit Menkin" and ***, if I involve you then I more or less won't receive a refund. They sent a commitment letter that I would be paid in 30 days, but ****, what can I do? This has been going on for almost three **** months!"
30 Days will be June 11th from the conversation he had with the broker/lessor (who already has several complaints posted on the Leasing News Bulletin Board.
--- Kit Menkin
* Is This a Forecast of Things to Come?
by Christopher Menkin
http://leasingnews.org/archives/May2017/05_16.htm#is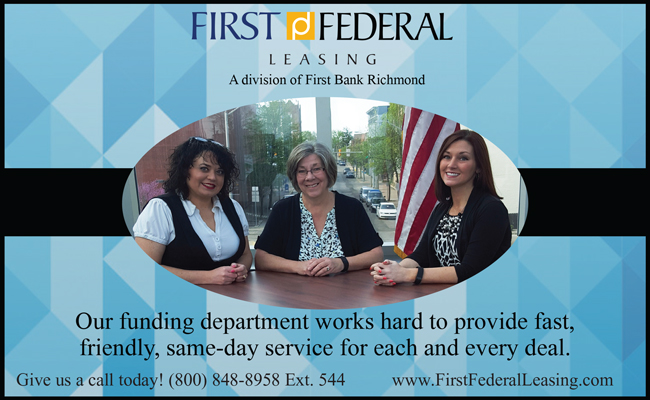 [headlines]
--------------------------------------------------------------
Leasing News The List - April, 2017
The Good, the Bad, and the Ugly
TimePayment, Burlington, Massachusetts (04/17) Time Payment Committed to 70% Headquarters Increase
http://leasingnews.org/archives/Apr2017/04_28.htm#time
Ascentium Capital, Kingwood, Texas (04/17) Noted as Best Business Lending Platform with FinTech Breakthrough Award Designation http://leasingnews.org/archives/Apr2017/04_28.htm#notes
(04/17) Univest Piles it on Ascentium http://leasingnews.org/archives/Apr2017/04_11.htm#univest
(04/17) Ranked as the Top Private Independent Finance Company in the United States
http://leasingnews.org/archives/Apr2017/04_11.htm#ranked
(04/17) Reports 25.5% Y/Y Increase in Funded Volume http://leasingnews.org/archives/Apr2017/04_11.htm#reports
CIT, New York, New York (04/17) Announces First Quarter 2017 Results 1st Q net income $180 million, Beats Q1 Profit Forecast
http://cit.mediaroom.com/2017-04-25-CIT-Announces-First-Quarter-2017-Results
Integrity Financial Groups, Utah (04/17) Dallin Hawkins Back on LinkedIn and Elsewhere Looking for Business
http://leasingnews.org/archives/Apr2017/04_20.htm#hawkins
Financial Pacific, Federal Way, Washington (04/17) Passes $1 Billion Milestone Surpasses Four-Fold Increases from Umpqua Bank Acquisition
http://leasingnews.org/archives/Apr2017/04_04.htm#finpac
[headlines]
--------------------------------------------------------------
Leasing Industry Help Wanted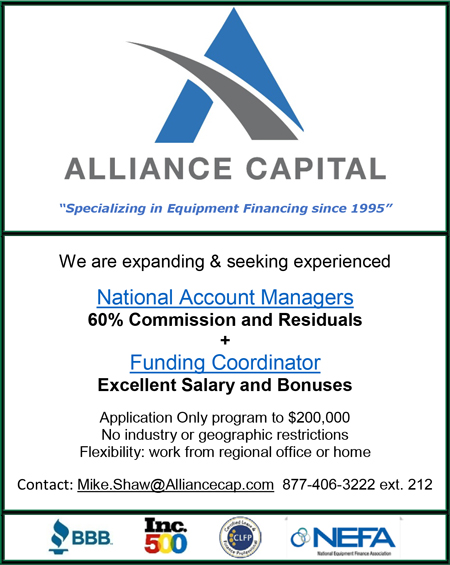 For information on placing a help wanted ad, please click here:
http://www.leasingnews.org/Classified/Hwanted/Hwanted-post.htm

Please see our Job Wanted section for possible new employees.
[headlines]
--------------------------------------------------------------
Leasing Sales Reps: 10 Things You Can Do
Right Now to Increase Your Vendor's Sales
(And Increase Your Leasing Volume at The Same Time!)
by Jim Acee
Set up a training seminar – A good financial merchandising training should include: What is leasing? Why leasing will help you sell equipment. How to sell leasing. The leasing process.
Get a 2% subsidy from dealer – Convince your dealer to give you a 2% subsidy (discount). You can use the subsidy to run a rate special. A 2% subsidy/discount will drop a 36 month lease rate 115bps! If you can pay in advance, use this as an excuse for the 2% discount to be able to get a special rate.
Work a tradeshow - Attend the tradeshow as part of your vendor's staff. Be prepared to close leasing deals at the show. It's important that you have the ability to submit credit apps via electronic means to your credit team while you are at the show.
Run a used equipment special – Dealers always seem to have a lot of used equipment they want to sell. There is typically more margin in used equipment that there is in new equipment. Ask the dealer for a subsidy/discount to run a '90 day special' on used equipment.
Run a loss leader new equipment special – A lot of different industries use loss leaders (low end, highly discounted products) to drive sales and to help obtain new customers. We've all seen the $99/month special. Try it with your dealers.
Help out at month's end – In some verticals, like office equipment and material handling, there is a month end rush to get deals closed and booked. Ask your top dealer if you can help out in their offices on the last day or two of the month to get deals pushed through the leasing process. It's also a great way to make sure your company is getting the lion's share of the deals.
Travel with dealer sales reps – Most leasing sales reps have no idea what or how their vendor reps sell equipment. Ask one of your vendor's top sales reps take you on a ride along to some of their top customers. You will be amazed at how much you can learn about your vendor's equipment and you may also be able to help close a deal or two with financing.
Send out leasing tips – You don't have to do anything elaborate like a full blow monthly leasing newsletter (although, I have seen some leasing companies use newsletters effectively as a way to stay front of mind with dealer sales reps). Something as simple as adding a leasing tip each month to the email you use to send out your monthly lease rates will have value.
Do a portfolio review – Review your dealer's leasing portfolio and look for any deals coming to lease end with in the next 6 months. Provide them with a report that they can give to their sales reps. It will give them a head start on the competition for the upgrade.
Run a contest for dealer sales reps – Run a 90 day contest by either bumping rates 1%-3% (Ask the dealer to reserve the 1%-3% rate bump for the contest. This will be far easier than convincing the accounting staff at your leasing company to reserve the funds for a contest!). Tie the contest directly to the lease volume generated by the rep. I prefer prizes versus giving out cash. Sales reps will always say they prefer a cash payout, experience has shown me that the value of the contest is forgotten once the money is spent on groceries and diapers. A TV or group golf outing paid for by the contest will be remembered long after the cash is gone.
Previous Jim Acee columns plus Sales Makes it Happen
http://www.leasingnews.org/Legacy/index.html


[headlines]
--------------------------------------------------------------
The Legal and Practical Consequences of Title
Case Study
In today's interconnected global supply chain, evaluation of suppliers is more important than ever. According to a Credit Today benchmarking survey, 60 percent of companies evaluate their suppliers from a credit risk standpoint. And of those, fully 76 percent involve the credit department.

In light of this morning's just published report from D&B "Global supply chains increasingly disrupted by both physical and ideological battles," we present a case study from the perspective of a company dealing with a difficult supplier.
The Story
From its sloppily maintained plant to the seamy reputation of its management, Super Chief Distributors was not the sort of supplier purchasing manager Tom Riley of Central Manufacturing would normally have had anything to do with. But Tom was in a jam. If he didn't somehow get 20 coils of a special wire delivered pronto, Production would miss delivery dates on several important orders.

And Super Chief-and only Super Chief, so far as Tom could tell-had the wire. So Tom decided he had to put his scruples aside, but not his sense of caution. Reasoning that a company this poorly managed was probably in some trouble with its creditors, he decided he had better preclude the risk of someone else putting a lien on the wire after Central Manufacturing had paid for it. That was why he included the follow term in the contract:
The material, 'Triple T Wire,' necessary for production, once identified to this contract and located on the aforesaid premises, shall be the property of the buyer, Central Manufacturing Company.
Soon a creditor did push Super Chief into bankruptcy and claimed all inventories. Tom, brandishing the contract, insisted that the Triple T had to go to Central Manufacturing. But the creditor vigorously disagreed.

"You hadn't paid for the wire, and it was still in the Super Chief plant," they told him. "You have no right to it."

"I have every right to it," he retorted. "This contract says so."

The creditor held firm, and the case went to court.

You be the judge: who gets the wire?
Make your decision and click here for the court's decision and our analysis.

https://www.credittoday.net/public/Case-Study-The-Legal-and-Practical-Consequences-of-Title_2.cfm

[headlines]
--------------------------------------------------------------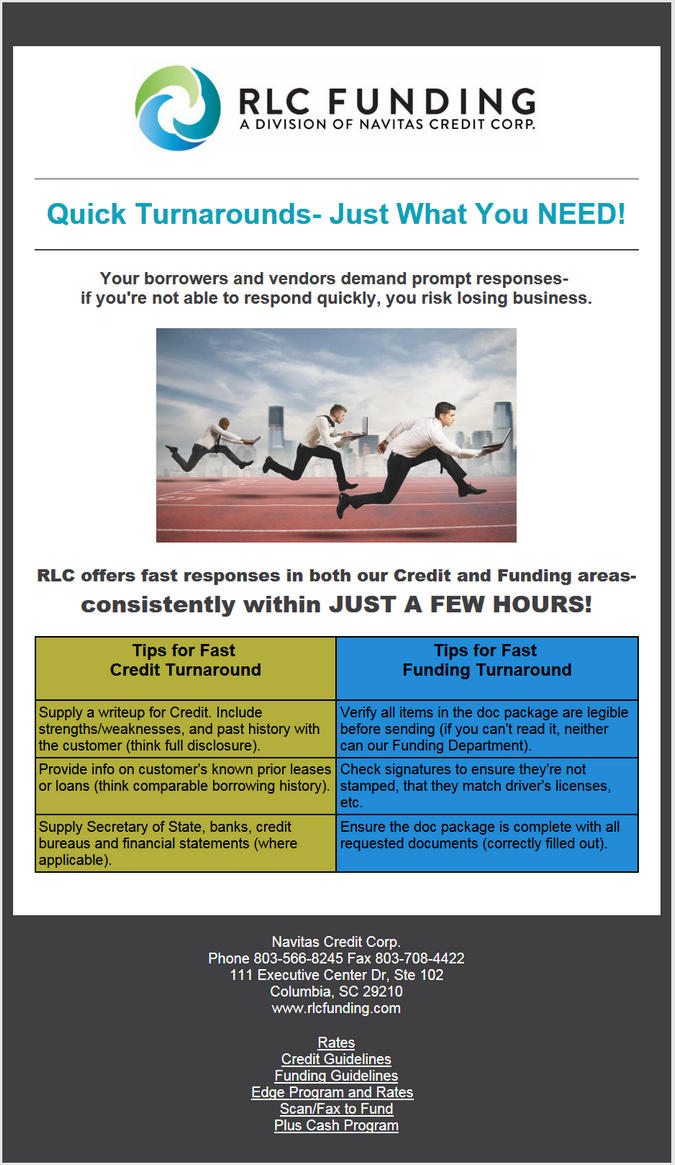 [headlines]
--------------------------------------------------------------
Academy for Lease & Finance Professionals
Classes Scheduled & Test Available to Become CLFP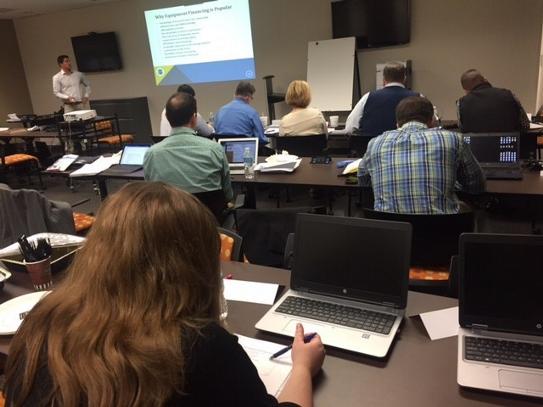 The Certified Lease and Finance Professional Foundation offers a variety of study tools to help candidates prepare for the exam, including the CLFP Handbook, the CLFP Mentor Program and the Academy for Lease & Finance Professionals, a three-day event designed to fully prepare an individual to sit for the CLFP exam. Upon achieving the CLFP designation, recipients must meet ongoing requirements to maintain their elite status as a CLFP in Good Standing and retain the license to use the designation.
Academy for Lease & Finance Professionals - San Francisco, CA hosted by Allegiant Partners and Ivory Consulting Corp. SOLD OUT
Thursday, June 22, 2017 8:00 AM • Crowne Plaza - Concord/Walnut Creek, California
http://www.clfpfoundation.org/event-2472477
Academy for Lease & Finance Professionals - Seattle area hosted by Orion First Financial SOLD OUT
Thursday, July 20, 2017 8:00 AM • Orion First Financial - Gig Harbor, Washington
http://www.clfpfoundation.org/event-2431186
Academy for Lease & Finance Professionals - Dover, NH hosted by Ascentium Capital
Thursday, August 17, 2017 8:00 AM (EDT) • Dover, New Hampshire
http://www.clfpfoundation.org/event-2452389
Academy for Lease & Finance Professionals - Southern California Hosted by First National Capital
Thursday, October 12, 2017 8:00 AM • First National Capital,
Foothill Ranch, California
http://www.clfpfoundation.org/event-2465907
Mentor Program
The Mentor Program was created to assist candidates preparing to take the CLFP Exam. The Program is voluntary and is offered at no additional cost to the candidate.
A candidate will be assigned a Mentor upon request following formal application and receipt of fee for the CLFP Exam. Candidates are matched with a mentor who is knowledgeable in areas of the Body of Knowledge of interest to the candidate. Or, the candidate may request a specific individual.
All Mentors hold the CLFP designation and will answer questions about the conduct of the exam, assist the candidate in understanding and interpreting areas of the Body of Knowledge, and generally provide intellectual, experiential and moral support.
Mentors are not instructors or tutors. The candidate is expected to learn the required material on his or her own by studying written materials, by taking available industry courses, and through industry work experience. Mentors will provide clarification and interpretation for subjects the candidate has already studied. For instance, the
Mentor will clarify Present Value Theory, but will not teach the Theory.

Tips on Preparing for the CLFP Exam:
http://www.clfpfoundation.org/TipsOnPreparingForTheCFLPExam
[headlines]
--------------------------------------------------------------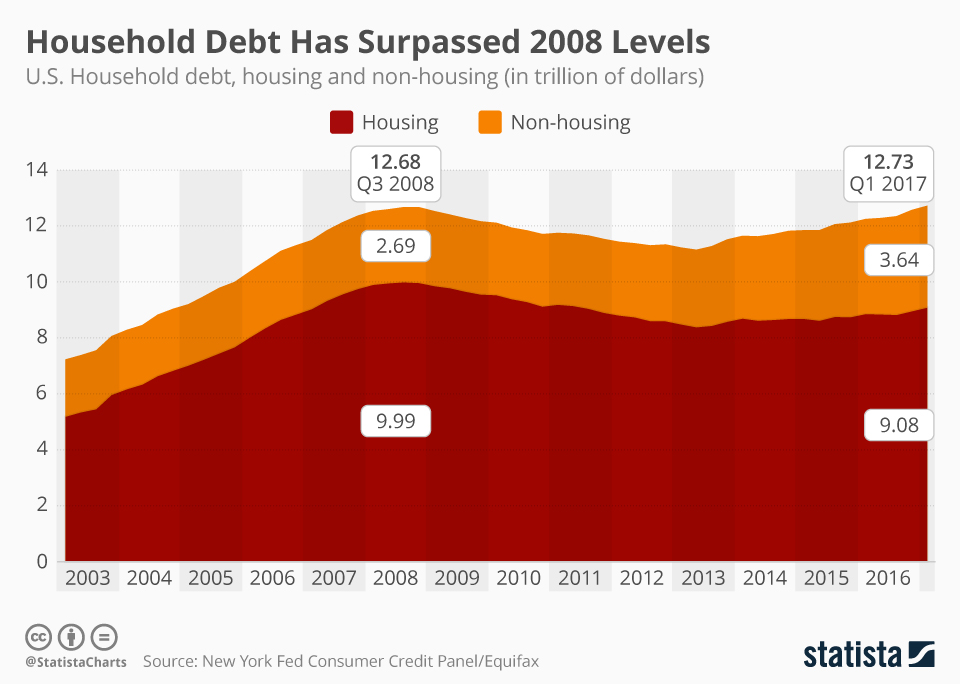 United States household debt has taken ten years to surpass the level of 2008, before the financial crisis let the credit bubble burst and average Americans were caught out in the open. The brunt of debt is in housing. In Q1 2017 housing debt, mainly mortgages, stood at $9.08 trillion. This is still slightly below the 2008 mark of $9.99 trillion in Q3 2008.
It's the non-housing debt (e.g. autos, credit cards and student loans) that pushed the overall level to $12.73 trillion, exceeding the peak in 2008 of $12.68 trillion. The biggest share of non-housing debts are student loans, which make up 10.6 percent of the overall debt load, according to the Federal Reserve Bank of New York.
Household Debt and Credit Developments as of Q1 2017
| CATEGORY | QUARTERLY CHANGE* | ANNUAL CHANGE** | TOTAL AS OF Q1 2017 |
| --- | --- | --- | --- |
| MORTGAGE DEBT | (+) $147 BILLION | (+) $258 BILLION | $8.63 TRILLION |
| HOME EQUITY LINE OF CREDIT | (-) $17 BILLION | (-) $29 BILLION | $456 BILLION |
| STUDENT LOAN DEBT | (+) $34 BILLION | (+) $83 BILLION | $1.34 TRILLION |
| AUTO LOAN DEBT | (+) $10 BILLION | (+) $96 BILLION | $1.17 TRILLION |
| CREDIT CARD DEBT | (-) $15 BILLION | (+) $52 BILLION | $764 BILLION |
| TOTAL DEBT | (+) $149 BILLION | (+) $473 BILLION | $12.73 TRILLION |
*Change from Q4 2016 to Q1 2017
**Change from Q1 2016 to Q1 2017


90+ day delinquency rates (known as "seriously delinquent")
| CATEGORY2 | Q4 2016 | Q1 2017 |
| --- | --- | --- |
| MORTGAGE DEBT | 1.6% | 1.7% |
| HOME EQUITY LINE OF CREDIT | 2.1% | 2.1% |
| STUDENT LOAN DEBT 3 | 11.2% | 11.0% |
| AUTO LOAN DEBT | 3.8% | 3.8% |
| CREDIT CARD DEBT | 7.1% | 7.5% |
| ALL | 3.3% | 3.4% |
[headlines]
--------------------------------------------------------------
Spaniel
Minneapolis, Minnesota Adopt-a-Dog
Rain
Female
1 Year Old
24 lbs.
Spayed
Up-to-Date with shots
"Hey there! My name is Rain. I am a gentle soul who loves to be loved. My favorite thing to do now that I am in my foster home is to play with my toys. I like to prance around with them like the princess I am. I get along great with my doggie brothers and sisters. My favorite thing to do is to curl up next to my people on the couch and snuggle. I am doing well on house training. Overall I am just a snuggly, cute, sweet girl looking for a place to call my home. I cannot wait to hang out with my new family. Come hang out will me and we may fall in love!
"Rain is estimated to be 1 year old and 24 lbs. Since we don't know at all what doggy genes are in the dogs make up (we don't know who mom and dad are!), we are just guessing on breed. All dogs are spayed or neutered prior to adoption. They have all had a vet exam, are up to date on vaccinations, have been given a dewormer, are treated for fleas, have a heartworm test if over 6 months old and are up to date on a heartworm preventative."
"Please note that because we require a home visit at the time of adoption we can only place animals in homes within a 60 mile radius of Minneapolis.
"If you are interested in meeting this dog please fill out the pre-adoption application:
http://www.safehandsrescue.org/adopt/pre-adoption-application-2/
"We will get back to you to arrange a meeting in the foster home.
"We are also having an adoption event at R&D Bio-techne, located at 2001 Kennedy St NE Minneapolis 55413 on Saturday, May 27, from 12-2pm. Please bring a copy of your pre-adoption application."
Adoption fees range from $325-$425, tax included
Safe Hands Rescue
Contact Form:
http://www.safehandsrescue.org/contact/
Adopt a Pet
http://www.adoptapet.com/
[headlines]
--------------------------------------------------------------
TV Reviews by Kit Menkin
May 30th Fifth Season "House of Cards" Debuts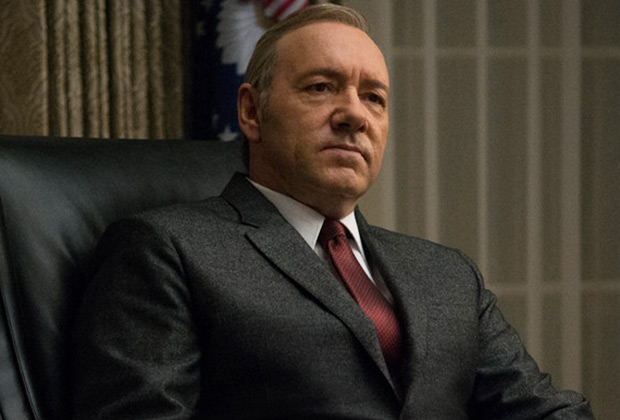 It is hard to believe there are 65 Netflix episodes. This may be the last season with rumor of Frank being killed off (maybe by Claire?)
The new season, which is expected to draw parallels to real life, picks up in the middle of Underwood's campaign against Republican Gov. Will Conway of New York, played by Joel Kinnaman. Will Frank and Claire stay together? Is it the last episode?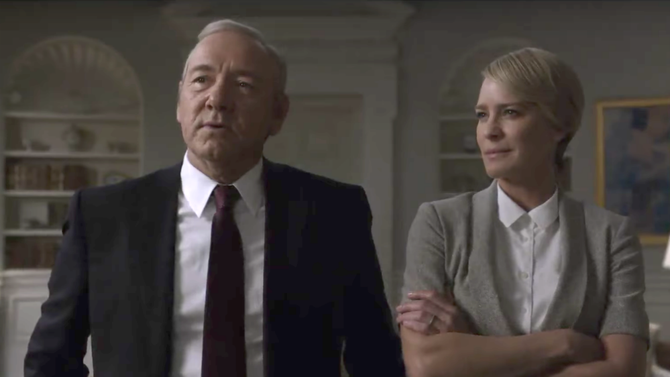 [headlines]
--------------------------------------------------------------

News Briefs---
John Deere Pushing Operating Leases
When Will the Wolf Finally Come for Deere?
https://seekingalpha.com/article/4075331-will-wolf-finally-come-deere
Apple wants you… to switch from Android to iPhone
"trading in an old Android for up to $260 credit"
http://www.siliconbeat.com/2017/05/23/apple-wants-switch-android-iphone/?doing_wp_cron=1495583929.5209610462188720703125
Google now knows when its users go to the store
and buy stuff---even offline
http://www.sfgate.com/business/article/Google-now-knows-when-its-users-go-to-the-store-11166823.php
[headlines]
--------------------------------------------------------------

You May Have Missed---
Elvis' customized classic plane,
awash in crushed velvet, up for auction
http://www.sfgate.com/entertainment/article/Take-a-look-inside-Elvis-private-plane-before-it-11164605.php
[headlines]
--------------------------------------------------------------
Baseball Poem ---
A Baseball Game (Free verse)

The ump showed up early.
Sharply dressed
His pants, meticulously creased.
His gold watch glinting in the 4 o'clock
End of March southern California sun.
He held a sour look
It was his first line of defense.
The manager of the Astros
Was what you might call
An easy going type.
A long-time bachelor, and a slob to boot.
He always had a quick sly grin
Popped his gum unceasingly.
His face like an old first-baseman's glove;
Tanned brown with wear,
The stitching undone,
Staggeringly wrinkled from so much daily use.
He strolled over to home,
Tugging at the bottom of his extra-large shirt
Which barely covered the expanse of his girth,
Slapped the ump on the back
and announced that the teams
were a little behind getting the field ready
and could we start the game at a quarter past?
The ump looked at his watch without saying a word
Held up his right hand for a moment,
Then brought it down like an ax,
"Play Ball!" he shouted
2 inches from the Astros manager's leathery face.
[headlines]
--------------------------------------------------------------

Sports Briefs----
Los Angeles' Super Bowl pushed back one year after stadium delay
https://www.usatoday.com/story/sports/nfl/2017/05/23/los-angeles-super-bowl-lv-lvi-tampa-stadium/102055438/
Restructured Rob Gronkowski deal could make TE highest paid in NFL
http://www.theredzone.org/BlogDescription/tabid/61/EntryId/63513/
Restructured-Rob-Gronkowski-deal-could-make-TE-highest-paid-in-NFL/Default.aspx
Former South Carolina QB Brandon McIlwain transfers to Cal
http://www.sacbee.com/sports/college/article152062287.html
[headlines]
--------------------------------------------------------------


California Nuts Briefs---
Massive slide covers stretch of iconic California highway
http://www.sfgate.com/news/us/article/Massive-slide-covers-stretch-of-Highway-1-near-11165911.php
Longtime Chez Panisse chef Cal Peternell to leave
http://www.sfgate.com/insidescoop/article/Longtime-Chez-Panisse-chef-Cal-Peternell-to-step-11164743.php
[headlines]
--------------------------------------------------------------



"Gimme that Wine"

http://www.youtube.com/watch?v=EJnQoi8DSE8
Why the FDA is Inspecting Wineries
http://www.beveragelaw.com/booze-rules/2017/5/22/why-the-fda-is-inspecting-wineries
Napa County wineries face more permit scrutiny
500 Wine Producers
http://www.northbaybusinessjournal.com/northbay/napacounty/6997059-181/napa-county-wineries-face-more?artslide=0
Branches Winery first in the Midwest to can wine
http://lacrossetribune.com/news/local/branches-winery-first-in-the-midwest-to-can-wine/article_c80180d8-f771-548a-b518-b40d699ad261.html
Direct-To-Consumer Wine Sales Is The Future That Has Arrived
https://www.forbes.com/sites/thomaspellechia/2017/05/22/direct-to-consumer-wine-sales-is-the-future-that-has-arrived/#4d368cf87149
Direct Sales Decided by Location, Survey Finds Remote
wineries rely on community support, less on wine clubs
https://www.winesandvines.com/template.cfm?section=
news&content=184843
Free Mobile Wine Program
http://leasingnews.org/archives/Feb2010/2_26.htm#mobile
Wine Prices by vintage
http://www.winezap.com
http://www.wine-searcher.com/
US/International Wine Events
http://www.localwineevents.com/
Leasing News Wine & Spirits Page
http://two.leasingnews.org/Recommendations/wnensprts.htm

[headlines]
----------------------------------------------------------------
This Day in American History
1607 - Captain Christopher Newport and 105 followers founded the colony of Jamestown on the mouth of the James River in Virginia. They had left England with 144 members, 39 of whom died en route. The colony was near the large Indian village of Werowocomoco, home of Pocahontas, the daughter of Powhatan, an Algonquin chief. In 2003, archeologists believed that they had found the site of the village.
1624 - After years of unprofitable operation, Virginia's charter was revoked and it became a royal colony.
1626 – Peter Minuit and Dutch colonists acquired Manhattan from unnamed Native American people, believed to have been Canarsee Indians of the Lenape, in exchange for trade goods worth 60 guilders, often said to be worth US$24.
1738 – The conversion of John Wesley is deemed to have launched the Methodist movement; the day is celebrated annually by Methodists and Aldersgate Day and a church service is generally held on the preceding Sunday.
1749 - Birthday of James Peale (d. 1831), American portrait and miniature painter who painted portraits of George and Martha Washington and General Sir Thomas Shirley.
http://www.npg.si.edu/exh/gw/
http://www.butlerart.com/pc_book/pages/attribut.htm
1764 - Bostonian lawyer James Otis denounced "taxation without representation" and called for the colonies to unite in demonstrating their opposition to Britain's new tax measures.
1816 - Emanuel Leutze (d. 1868), obscure itinerant painter, was born at Wurttemberg, Germany. He came to the US when he was nine years old and began painting by age 15. He painted some of the most famous of American scenes, such as "Washington Crossing the Delaware," "Washington Rallying the Troops at Monmouth" and "Columbus Before the Queen." Painting all by his imagination. "Washington did indeed cross the Delaware, but not in the dramatic and elegant style depicted in Emanuel Leutze's famous painting," as stated in Richard Shenkman's "Legends, Lies & Cherished Myths of American History." "Washington probably wasn't standing, or course, that would have been, as one writer plainly put it, "stupid." And Washington probably wasn't quite as impassive as Leutze portrays him (One is reminded of all those pictures which show Washington quietly atop his horse with bullets whirring speedily around him. As one critic commented, "at times, his horse seems more active than the general himself." Furthermore, the American flag probably wasn't flying. While the flag was in existence at this time, it hadn't been yet adopted by Congress and there were many versions. Finally, Washington's boat probably wasn't filled to capacity. There wouldn't have been any need for crowding. Boats there were aplenty; it was men who were in short supply." Historian Ann Hawks Hutton contends that Leutze, a German, painted the picture primarily to stir up Germans. Leutze, she says, hoped that by celebrating the American Revolution, he could help bring about revolution in Germany, where he painted the picture. He had returned to Germany where he painted many of these pictures where the conservative governments had recently crushed the Revolution of 1848.
http://www.art-prints-and-posters.com/Emanuel-Leutze.html
http://www.nmaa.si.edu/nmaa/images/text/artist_l/leute01x.html
http://www.honors.uiuc.edu/eng255/gallery/romanticism/leutze.html
1818 - The Battle of Pensacola, considered part of the First Seminole War, took place when American forces, led by Andrew Jackson, captured Pensacola, then the capital of Spanish West Florida. Jackson felt it was being used by the Seminole for strikes against America. After the surrender by the Spanish Governor, Jackson established a temporary American provisional government in the city.
1830 – "Mary Had a Little Lamb" by Sarah Josepha Hale was first published.
1844 - The first US telegraph line was formally opened between Baltimore, Maryland and Washington, D.C. Samuel F.B. Morse sent the first officially telegraphed words "What hath God wrought?" from the Capitol Building to Baltimore where his assistant Alfred Vail received the message. Earlier messages had been sent along the historic line during testing and one sent May 1 contained the news that Henry Clay had been nominated as president by the Whig party, from a meeting in Baltimore. The message reached Washington one hour prior to a train carrying the same news.
http://memory.loc.gov/ammem/today/may24.html
1861 - The first fatalities of both the North and South in the Civil War occurred in Alexandria, VA. Union troops occupied Alexandria, landing troops at the base of King Street on the Potomac River. A few blocks up King Street from their landing site, a commander, Colonel Elmer Ellsworth, sortied with a small detachment to retrieve a large Confederate flag displayed on the roof of the Marshall House Inn that had been visible from the White House. While descending from the roof, Ellsworth was shot dead by Captain James W. Jackson, the hotel's proprietor. One of Ellsworth's soldiers immediately killed Jackson. Ellsworth was publicized as a Union martyr and the incident generated great excitement in the North, with many children being named for him. Jackson's death defending his home caused a similar, though less lasting sensation, in the South. Alexandria remained under military occupation until the end of the war.
1862 - The Union Army made use of the new communication device called the telegraphy. The first use was in the Peninsula campaign when a wire several miles long extended from the headquarters of General George Brinton McClellan near Williamsport, VA, to an advance guard at Mechanicsville, VA, commanded by General George Stoneman, chief of cavalry in the Army of the Potomac. McClellan was an idiot and had no idea what he was doing and the telegraph seemed to confuse the cavalry even more. They were used to moving quickly, responding to events, but laying down wire and waiting for instructions due to the reliance on this telegraph invention cost many Union lives. The cavalry once mobile, waited to hear orders from McClellan, who was out to lunch.
http://www.bufordsboys.com/StonemanBiography.htm
http://www.ngeorgia.com/history/atlcamp.html
1869 - The first exploration of the Grand Canyon of the Colorado River by a white man was made by Major John Wesley Power, above the head of the Colorado River, emerging on August 29 with five of the nine men who had started with him. The Grand Canyon had been observed by Spanish explorers in 1540 and described by the Sitgreaves expedition in 1851.
1879 – H. B. Reese (d. 1956), the creator of Reese's Peanut Butter Cups, was born in York County, PA.
1883 - Nearly 14 years in construction, the $16 million Brooklyn Bridge over the East River opened. Designed by John A. Roebling, the steel suspension bridge has a span of 1,595 feet.
http://www.endex.com/gf/buildings/bbridge/bbridgefacts.htm
1893 - The Anti-Saloon League was founded by Howard H. Russell at Oberlin, OH. Efforts in that state were so successful that the Anti-Saloon League of America was organized in 1895. The League's permanent home became Otterbein College at Westerville, OH in 1909. The ban on alcohol products, called the Prohibition Era, actually worked. There were less deaths by alcohol recorded at hospitals, less drunk drivers, and statistics recorded a major decline in drinking. The crime empires of Al Capone and others in this era were established before prohibition. Incidentally, there were many country clubs and night clubs who had a large legal supply, as the law was against production and did not apply to what was already purchased and stored.
1894 - Six inches of snow blanketed Kentucky. Just four days earlier as much as ten inches of snow had fallen across Kentucky, Tennessee and Virginia. Six days earlier a violent storm had wrecked nine ships on Lake Michigan.
1918 - The Croix de Guerre was awarded to an African-American in the American Army, Private Henry Johnson, 369th Infantry, 93rd Division, with the following citation: "Being on double sentry duty at night, was attacked by twelve Germans. He shot one and seriously wounded two others with his bayonet. Even though he had been three times sounded at the beginning of the action by revolver bullets and grenades, he went to the assistance of his wounded comrade, who was about to be carried off by the enemy, and continued the combat until the put the Germans to flight. It was a splendid example of courage and energy."
1928 - In a game between the Philadelphia Athletics and the New York Yankees, 13 future members of the Baseball Hall of Fame took the field. Ty Cobb, Tris Speaker, Mickey Cochrane, Al Simmons, Eddie Collins, Lefty Grove and Jimmie Foxx played for the Athletics. Earle Combs, Leo Durocher, Babe Ruth, Lou Gehrig, Tony Lazzeri and Waite Hoyt played for the Yankees. In addition, the two managers, Connie Mack and Miller Huggins, are also Hall of Famers.
1930 - Babe Ruth homers in both games of a doubleheader, giving him 9 in one week.
1933 - Jimmie Rodgers, knowing he only has a few days left to live, records 12 of the 24 songs for his last album. "Tea for Texass, Tea for Thelma, Tea for Ice-Tea, gonna be the death of me..."— Jimmie Rodgers (1897 - 1933)
http://www.jimmierodgers.com/
http://www.southernmusic.net/jimmierodgers.htm
http://www.eyeneer.com/America/Genre/Folk.bluegrass/Profiles/Rodgers/
1933 - Michael White (d. 2016) birthday, Houston, TX. Jazz violinist, often played with John Handy, my late father's favorite modern jazz group, whom he met when they were both teaching at San Francisco State College.
1935 - The Cincinnati Reds defeated the Philadelphia Phillies by a score of 2-1, as more than 20,000 fans enjoyed the first night baseball game in the Major Leagues. The game was played at Crosley Field, Cincinnati, OH. By the way, the game was to have been previously held the night before, but rain cancelled the event.
1938 - Birthday of singer Prince Buster, born Cecil Bustamente Campbell (d. 2016), Kingston, Jamaica.
http://www.georgwa.demon.co.uk/prince_buster.htm
1940 – Igor Sikorsky performed the first successful single-rotor helicopter flight.
1941 - The German battleship Bismarck sank the British dreadnought HMS Hood in the North Atlantic. 1416 died with only three survivors. CGC Modoc sighted the German battleship SMS Bismarck while the cutter searched for survivors of a convoy southeast of Cape Farewell, Greenland. British Swordfish torpedo planes from the Royal Navy aircraft carrier HMS Victorious circled Modoc as they flew towards the German battleship's position. The Modoc's crew then spotted the flashes caused by anti-aircraft fire from the Bismarck and then sighted British warships on the opposite horizon. The cutter then maneuvered to avoid contact with any of the warships and managed to steam out of the area unscathed.
1941 – Birthday of Bob Dylan, born Robert Allen Zimmerman, Duluth, MN. Grammy Award-winning singer, songwriter: "Gotta Serve Somebody" [1980]; "Like a Rolling Stone," "Lay Lady Lay," "Positively 4th Street," "Rainy Day Women #12 & 35," "Hurricane [Part 1];" actor: "Pat Garrett & Billy The Kid," "Renaldo and Clara" [w/Joan Baez]; inducted into Rock and Roll Hall of Fame [1988]; received Grammy's Lifetime Achievement Award [1991]; 1991 Golden Globe and Academy Award for song "Things Have Changed" from 2000 film "Wonder Boys."
http://www.bobdylan.com
1943 – Radar was born. Actor Gary Burghoff, who played Cpl. Radar O'Reilly in the long-running hit TV series, "M*A*S*H*," was born in Bristol, CT.
1944 - Patti LaBelle was born Patricia Holt in Philadelphia. She sings with Patti LaBelle & the Blue Belles (later shortened to LaBelle), which had the No. 1 hit "Lady Marmalade." The singer's solo career takes off in the 1980s and she has a No. 1 duet, "On My Own," in 1986 with Michael MacDonald.
1944 - Top Hits
Long Ago and Far Away - Helen Forrest & Dick Haymes
San Fernando Valley - Bing Crosby
I'll Get By - The Harry James Orchestra (vocal: Dick Haymes)
Straighten Up and Fly Right - King Cole Trio
1944 - ANTOLAK, SYLVESTER, Medal of Honor
Rank and organization: Sergeant, U.S. Army, Company B, 15th Infantry, 3d Infantry Division. Place and date: Near Cisterna di Littoria, Italy, 24 May 1944. Entered service at: St. Clairsville, Ohio. Birth: St. Clairsville, Ohio. G.O. No.: 89, 19 October 1945. Citation: Near Cisterna di Littoria, Italy, he charged 200 yards over flat, coverless terrain to destroy an enemy machinegun nest during the second day of the offensive which broke through the German cordon of steel around the Anzio beachhead. Fully 30 yards in advance of his squad, he ran into withering enemy machinegun, machine-pistol and rifle fire. Three times he was struck by bullets and knocked to the ground, but each time he struggled to his feet to continue his relentless advance. With one shoulder deeply gashed and his right arm shattered, he continued to rush directly into the enemy fire concentration with his submachine gun wedged under his uninjured arm until within 15 yards of the enemy strong point, where he opened fire at deadly close range, killing 2 Germans and forcing the remaining 10 to surrender. He reorganized his men and, refusing to seek medical attention so badly needed, chose to lead the way toward another strong point 100 yards distant. Utterly disregarding the hail of bullets concentrated upon him, he had stormed ahead nearly three-fourths of the space between strong points when he was instantly killed by hostile enemy fire. Inspired by his example, his squad went on to overwhelm the enemy troops. By his supreme sacrifice, superb fighting courage, and heroic devotion to the attack, Sgt. Antolak was directly responsible for eliminating 20 Germans, capturing an enemy machinegun, and clearing the path for his company to advance.
1944 - MILLS, JAMES H., Medal of Honor
Rank and organization: Private, U.S. Army, Company F, 15th Infantry, 3d Infantry Division. Place and date: Near Cisterna di Littoria, Italy, 24 May 1944. Entered service at: Fort Meade, Fla. Birth: Fort Meade, Fla. G.O. No.: 87, 14 November 1944. Citation: For conspicuous gallantry and intrepidity at risk of life above and beyond the call of duty. Pvt. Mills, undergoing his baptism of fire, preceded his platoon down a draw to reach a position from which an attack could be launched against a heavily fortified strongpoint. After advancing about 300 yards, Pvt. Mills was fired on by a machinegun only S yards distant. He killed the gunner with 1 shot and forced the surrender of the assistant gunner. Continuing his advance, he saw a German soldier in a camouflaged position behind a large bush pulling the pin of a potato-masher grenade. Covering the German with his rifle, Pvt. Mills forced him to drop the grenade and captured him. When another enemy soldier attempted to throw a hand grenade into the draw, Pvt. Mills killed him with 1 shot. Brought under fire by a machinegun, 2 machine pistols, and 3 rifles at a range of only 50 feet, he charged headlong into the furious chain of automatic fire shooting his M 1 from the hip. The enemy was completely demoralized by Pvt. Mills' daring charge, and when he reached a point within 10 feet of their position, all 6 surrendered. As he neared the end of the draw, Pvt. Mills was brought under fire by a machine gunner 20 yards distant. Despite the fact that he had absolutely no cover, Pvt. Mills killed the gunner with 1 shot. Two enemy soldiers near the machine gunner fired wildly at Pvt. Mills and then fled. Pvt. Mills fired twice, killing 1 of the enemy. Continuing on to the position, he captured a fourth soldier. When it became apparent that an assault on the strongpoint would in all probability cause heavy casualties on the platoon, Pvt. Mills volunteered to cover the advance down a shallow ditch to a point within 50 yards of the objective. Standing on the bank in full view of the enemy less than 100 yards away, he shouted and fired his rifle directly into the position. His ruse worked exactly as planned. The enemy centered his fire on Pvt. Mills. Tracers passed within inches of his body, rifle and machine pistol bullets ricocheted off the rocks at his feet. Yet he stood there firing until his rifle was empty. Intent on covering the movement of his platoon, Pvt. Mills jumped into the draw, reloaded his weapon, climbed out again, and continued to lay down a base of fire. Repeating this action 4 times, he enabled his platoon to reach the designated spot undiscovered, from which position it assaulted and overwhelmed the enemy, capturing 22 Germans and taking the objective without casualties.
1944 - SCHAUER, HENRY, Medal of Honor
Rank and organization: Private First Class, U.S. Army, 3d Infantry Division. Place and date: Near Cisterna di Littoria, Italy, 23-24 May 1944. Entered service at: Scobey, Mont. Born: 9 October 1918, Clinton, Okla. G.O. No.: 83, 27 October 1944. Citation: For conspicuous gallantry and intrepidity at risk of life above and beyond the call of duty. On 23 May 1944, at 12 noon, Pfc. (now T/Sgt.) Schauer left the cover of a ditch to engage 4 German snipers who opened fire on the patrol from its rear. Standing erect he walked deliberately 30 yards toward the enemy, stopped amid the fire from 4 rifles centered on him, and with 4 bursts from his BAR, each at a different range, killed all of the snipers. Catching sight of a fifth sniper waiting for the patrol behind a house chimney, Pfc. Schauer brought him down with another burst. Shortly after, when a heavy enemy artillery concentration and 2 machineguns temporarily halted the patrol, Pfc. Schauer again left cover to engage the enemy weapons single-handed. While shells exploded within 15 yards, showering dirt over him, and strings of grazing German tracer bullets whipped past him at chest level, Pfc. Schauer knelt, killed the 2 gunners of the machinegun only 60 yards from him with a single burst from his BAR, and crumpled 2 other enemy soldiers who ran to man the gun. Inserting a fresh magazine in his BAR, Pfc. Schauer shifted his body to fire at the other weapon 500 yards distant and emptied his weapon into the enemy crew, killing all 4 Germans. Next morning, when shells from a German Mark VI tank and a machinegun only 100 yards distant again forced the patrol to seek cover, Pfc. Schauer crawled toward the enemy machinegun. stood upright only 80 yards from the weapon as its bullets cut the surrounding ground, and 4 tank shells fired directly at him burst within 20 yards. Raising his BAR to his shoulder, Pfc. Schauer killed the 4 members of the German machinegun crew with 1 burst of fire.
1945 - Food-O-Mat was installed in the Grand Union Company store in Carlstadt, NJ. It was invented by Lansing Peter Shield. The patented merchandise display fixture operated on a gravity-fee, rear-load principle. Stockmen working behind the unit placed cans, jars, and packages on inclined runways with the labels upright. The items reached the shopper with the brand name uppermost. As the customer picked out an item, another slid in place by gravity.
1950 - 'Sweetwater' (Nat) Clifton's contract was purchased by the New York Knicks. Sweetwater played for the Harlem Globetrotters. He was the first African-American player in the NBA.
1952 - Top Hits
"Kiss of Fire" - Georgia Gibbs
"Blue Tango" - The Leroy Anderson Orchestra
"Be Anything" - Eddy Howard
"The Wild Side of Life" - Hank Thompson
1953 - A previously unknown actor, Rod Steiger, starred in "Marty" on the "Goodyear Playhouse." Paddy Chayefsky wrote the original TV play and then adapted it for the Oscar-winning film
http://us.imdb.com/Bio?Steiger,+Rod
1955 - Rosanne Cash is born, Memphis. Daughter of Johnny Cash and Vivian Liberto. Among her numerous No. 1 country singles are "My Baby Thinks He's a Train" and "Blue Moon with Heartache."
1960 - Top Hits
"Cathy's Clown" - The Everly Brothers
"Good Timin'" - Jimmy Jones
"Cradle of Love" - Johnny Preston
"Please Help Me, I'm Falling" - Hank Locklin
1961 – Freedom Riders were arrested in Jackson, MI for "disturbing the peace" after disembarking from their bus.
1962 - Aurora 7 Mercury Space Capsule. With this launch Scott Carpenter became the second American to orbit Earth, circling it three times.
1964 - The Beatles' 3rd appearance on Ed Sullivan
1964 - No. 1 Billboard Pop Hit: "Love Me Do," The Beatles.
1966 - Leontyne Price, world renowned opera singer, opens Metropolitan Opera Season
http://www.afrovoices.com/price.html
http://www.triadntr.net/~rdavis/price.htm
http://www1.opera.it/English/Cantanti/Price.html
1968 - Top Hits
"Tighten Up" - Archie Bell & The Drells
"Mrs. Robinson" - Simon & Garfunkel
"A Beautiful Morning" - The Rascals
"I Wanna Live" - Glen Campbell
1968 - Charlie Musselwhite and Dan Hicks & his Hot Licks appear at the Straight Theatre in San Francisco.
1969 - Still riding high on the success of "American Woman," The Guess Who made their US Television debut on American Bandstand.
1969 - Oliver entered the US charts with "Good Morning Starshine," which would reach #3 by July and go on to sell over a million copies. His real name was William Oliver Swofford.
1969 - The Beatles hit number one with "Get Back." The song was at the top for over five weeks. The song featured an organ solo by Billy Preston, who became the only non-group member ever credited on a Beatles single.
http://www.milkandcookies.com/link/49633/detail/
http://web.ukonline.co.uk/rickenbacker/beatleg/Let%20It%20be%20Disaster.htm
http://website.lineone.net/~johnpaulgeorgeringo/book6.htm
1969 - Haight-Ashbury Festival in the Golden Gate Park Panhandle, San Francisco.
1969 - BONDSTEEL, JAMES LEROY, Medal of Honor
Rank and organization: Staff Sergeant, U.S. Army, Company A, 2d Battalion, 2d Infantry, 1st Infantry Division. Place and date: An Loc Province, Republic of Vietnam, 24 May 1969. Entered service at: Detroit, Mich. Born: 18 July 1947, Jackson, Mich. Citation: For conspicuous gallantry and intrepidity in action at the risk of his life above and beyond the call of duty. S/Sgt. Bondsteel distinguished himself while serving as a platoon sergeant with Company A, near the village of Lang Sau. Company A was directed to assist a friendly unit which was endangered by intense fire from a North Vietnamese Battalion located in a heavily fortified base camp. S/Sgt. Bondsteel quickly organized the men of his platoon into effective combat teams and spearheaded the attack by destroying 4 enemy occupied bunkers. He then raced some 200 meters under heavy enemy fire to reach an adjoining platoon which had begun to falter. After rallying this unit and assisting their wounded, S/Sgt. Bondsteel returned to his own sector with critically needed munitions. Without pausing he moved to the forefront and destroyed 4 enemy occupied bunkers and a machine gun which had threatened his advancing platoon. Although painfully wounded by an enemy grenade, S/Sgt. Bondsteel refused medical attention and continued his assault by neutralizing 2 more enemy bunkers nearby. While searching one of these emplacements S/Sgt. Bondsteel narrowly escaped death when an enemy soldier detonated a grenade at close range. Shortly thereafter, he ran to the aid of a severely wounded officer and struck down an enemy soldier who was threatening the officer's life. S/Sgt. Bondsteel then continued to rally his men and led them through the entrenched enemy until his company was relieved. His exemplary leadership and great personal courage throughout the 4-hour battle ensured the success of his own and nearby units, and resulted in the saving of numerous lives of his fellow soldiers. By individual acts of bravery he destroyed 10 enemy bunkers and accounted for a large toll of the enemy, including 2 key enemy commanders. His extraordinary heroism at the risk of his life was in the highest traditions of the military service and reflect great credit on him, his unit, and the U.S. Army.
1970 - ROCCO, LOUIS R., MEDAL of HONOR
Rank and organization: Warrant Officer (then Sergeant First Class), U.S. Army, Advisory Team 162, U.S. Military Assistance Command. Place and date: Northeast of Katum, Republic of Vietnam, 24 May 1970. Entered service at: Los Angeles, Calif. Born: 19 November 1938, Albuquerque, N. Mex. Citation: WO Rocco distinguished himself when he volunteered to accompany a medical evacuation team on an urgent mission to evacuate 8 critically wounded Army of the Republic of Vietnam personnel. As the helicopter approached the landing zone, it became the target for intense enemy automatic weapons fire. Disregarding his own safety, WO Rocco identified and placed accurate suppressive fire on the enemy positions as the aircraft descended toward the landing zone. Sustaining major damage from the enemy fire, the aircraft was forced to crash land, causing WO Rocco to sustain a fractured wrist and hip and a severely bruised back. Ignoring his injuries, he extracted the survivors from the burning wreckage, sustaining burns to his own body. Despite intense enemy fire, WO Rocco carried each unconscious man across approximately 20 meters of exposed terrain to the Army of the Republic of Vietnam perimeter. On each trip, his severely burned hands and broken wrist caused excruciating pain, but the lives of the unconscious crash survivors were more important than his personal discomfort, and he continued his rescue efforts. Once inside the friendly position, WO Rocco helped administer first aid to his wounded comrades until his wounds and burns caused him to collapse and lose consciousness. His bravery under fire and intense devotion to duty were directly responsible for saving 3 of his fellow soldiers from certain death. His unparalleled bravery in the face of enemy fire, his complete disregard for his own pain and injuries, and his performance were far above and beyond the call of duty and were in keeping with the highest traditions of self-sacrifice and courage of the military service.
1970 - New Musical Express reports the Beatles' "Let it Be" has set a new record for initial U.S. sales, with 3.7 million advance orders. The album goes gold within days of its release.
1972 - The method of determining won-lost percentage changed in the NFL. Tie games, previously not counted in the standings, were made equal to a half-game won and a half-game lost.
1974 – The last "Dean Martin Show" (1965-74) was broadcast. It lasted nine years with little or no rehearsal time with its star, who ironically said he was looking forward to not working so hard and going back to Las Vegas, the town that he loved. He returned to television, hosting "Dean Martin's Celebrity Roasts" (1974-84).
http://www.deanmartin.net/index/rightframe/09tva/09tva.html
http://www.robertsenslerpresents.com/
1975 - For the second show in a row, the Beach Boys, on tour with Chicago, literally have the place jumping. The second level at the Oakland Coliseum is noticeable shaking in footage taken by a local news crew; the concert the day before at Anaheim Stadium caused the mezzanine to vibrate as much as eighteen inches.
1975 - No. 1 Billboard Pop Hit: "Shining Star," Earth, Wind & Fire.
1976 – The Judgement of Paris launched California as a worldwide force in the production of quality wine. A wine competition organized in Paris by Steven Spurrier, a British wine merchant, involved French judges in two blind tasting comparisons: one of top-quality Chardonnays and another of red wines (Bordeaux wines from France and cabernet Sauvignon from California). A Californian wine rated best in each category, which caused surprise as France was generally regarded as being the foremost producer of the world's best wines. Spurrier sold only French wine and believed that the California wines would not win.
1976 - Top Hits
"Silly Love Songs" - Wings
"Love Hangover" - Diana Ross
"Fooled Around and Fell in Love" - Elvin Bishop
"After All the Good is Gone" - Conway Twitty
1981 - Bobby Unser finished first in the Indianapolis 500, but after the race was over, the stewards penalized him one lap for passing cars illegally under the yellow caution flag. The penalty vaulted Mario Andretti into first place, but Unser and Roger Penske, owner of Unser's car, appealed the stewards' decision to the United States Auto Club. Four months later, USAC ruled that Unser was guilty but that the punishment was too severe. The lap penalty was replaced by a $40,000 fine, and Unser recovered the championship.
1982 - A benefit concert for the Vietnam Veterans Project is held in San Francisco's Moscone Center, where the Jefferson Starship, Grateful Dead, Boz Scaggs and Country Joe McDonald appear. They raise about $175,000.
1984 - Top Hits
"Hello" - Lionel Richie
"Let's Hear It for the Boy" - Deniece Williams
"Time After Time" - Cyndi Lauper
"To All the Girls I've Loved Before" - Julio Iglesias & Willie Nelson
1984 - No. 1 Billboard Pop Hit: "Let's Hear It for the Boy," Deniece Williams. The song is featured in the film "Footloose." Williams is a member of Stevie Wonder's backup group, Wonderlove, from 1972-75.
1986 – The Montreal Canadiens defeated the Calgary Flames, 4-3, to win the Stanley Cup, four games to one. For the Canadiens, it was their 23rd title, putting them one major-league championship ahead of the New York Yankees and their 22 World Series titles. Montreal won another Stanley Cup in 1993 and the Yankees now have 27 World Championships.
1986 - Whitney Houston's "Greatest Love of All" climbed to the top and stayed there for three weeks.
http://www.whitney-houston.com/
1988 - Thunderstorms produced severe weather in the southeastern U.S. Thunderstorm winds gusted to 88 mph at Columbia, NC. Baseball size hail was reported near Tifton, GA.
1989 - Thunderstorms developing ahead of a cold front produced severe weather across the Upper Midwest through the day and night. Thunderstorms spawned 30 tornadoes, and there were 158 reports of large hail and damaging winds. A strong (F-3) tornado caused $5 million damage at Corning, IA, and a powerful (F-4) tornado caused $5 million damage at Traer, IA. Thunderstorm winds gusting to 88 mph killed one person and injured five others at Stephensville, WI.
1990 - Severe thunderstorms spawned two dozen tornadoes from Montana to Oklahoma. Four tornadoes carved a 109-mile path across central Kansas. The third of the four tornadoes blew 88 cars of a 125-car train off the track, stacking them three to four cars high in some cases, and the fourth tornado caused $3.9 million damage. The third tornado injured six persons who were trying to escape in vehicles. A woman was "sucked out" of a truck and said that at one time she was "airborne, trying to run but my feet wouldn't touch the ground." She also saw a live deer "flying through the air."
1994 - Top Hits
"I Swear" - All-4-One
"I'll Remember" (From "With Honors") - Madonna
"The Sign" - Ace Of Base
"The Most Beautiful Girl In The World" -The Artist
1994 - In a game against Milwaukee, Cal Ripken hits his 300th career home run.
1994 - Four men convicted of bombing the World Trade Center in NYC in 1993 were each sentenced to 240 years in prison. A truck bomb detonated below the North Tower. The 1,336 pound urea nitrate-hydrogen gas-enhanced device was intended to send the North Tower crashing into the South Tower, bringing both towers down and killing tens of thousands of people. It failed to do so but killed six people and injured over a thousand. The attack was planned by a group of Al Qaeda terrorists who received financing from Khaled Sheikh Mohammed: Abouhalima, Ajaj, Ayyad, and Salameh. The charges included conspiracy, explosive destruction of property, and interstate transportation of explosives. In November 1997, two more were convicted: Ramzi Yousef, the mastermind behind the bombings and KSM's nephew, and Eyad Ismoil, who drove the truck carrying the bomb.
1998 - The first Native American Music Awards take place at the Fox Theater at the Foxwoods Resort Casino in Mashantucket, Conn. The show is hosted by Wayne Newton, and presenters include Joe Walsh, Bruce Cockburn, Richie Havens and John Trudell. Lifetime achievement awards go to Robbie Robertson and Frederick Whiteface.
1998 - In an official ceremony backstage prior to Van Halen's show at the CoreStates Spectrum, Philadelphia mayor Ed Rendell proclaims May 24th Van Halen Day in Philadelphia. Each member of the band is given a personalized replica of the Liberty Bell.
1999 - Top Hits
"Livin La Vida Loca" - Ricky Martin
"No Scrubs" - TLC
"Kiss Me" - Sixpence None The Richer
"Fortunate" - Maxwell
2000 - Shawn Estes pitches a seven-hitter and becomes the first Giants pitcher in 51 years (Monte Kennedy-1949) to hit a grand slam en route to handing the Expos their worst defeat in franchise history, 18-0. The San Bernardino native just misses joining Tony Cloninger as the only Major League pitcher to hit two slams in a game.
2000 - Mark McGwire becomes the fastest player to hit 20 home runs in one season reaching the mark in 35 games, six less than Mickey Mantle (1956) and his own record (1998).
2000 - Sixteen Dodgers' players and three coaches are suspended by the commissioner's office for going into the stands during the Wrigley Field scuffle with fans on May 16. The suspensions totaling 60 games for players and 24 games for coaches is the harshest penalty ever handed down by Major League baseball.
2001 - Cincinnati is shut out as Cubs' starter Jon Lieber one-hits the Reds, 3-0. The span of 208 of games without being blanked establishes a new National League record with the 1931-33 Yankees (308) and the 1978-79 Milwaukee Brewers (212) being the only teams with longer streaks.
2007 - Art Garfunkel joined Paul Simon in a rare reunion in Washington, D.C. which commemorated Simon's receipt of the Library of Congress' first Gershwin Award, recognizing contributions to the popular song as an art form. Simon introduced his former partner by saying "My dear friend and partner in arguments, Art Garfunkel," before they launched into "Bridge Over Troubled Water" and "Cecilia". Also appearing on the show were Stevie Wonder and James Taylor.
2009 - Billy Joel was sued by his former drummer for hundreds of thousands of dollars in unpaid royalties. Liberty Devitto claimed that Joel hadn't paid him proper royalties for 10 years of his work. Devitto was Joel's drummer from 1975 until 2005, when he said he was abruptly kicked out of the band without so much as a phone call.
2010 - John Fogerty's 1985 hit "Centerfield" was selected to be honored at the National Baseball Hall of Fame Induction Ceremonies, held on July 25, 2010. The event was the first time a musician or song has been honored in such a way. Along with "Take Me Out to the Ballgame," it is one of the best-known baseball songs. And, Fogarty donated his custom-made, baseball bat-shaped guitar for display in the museum. Lyrics:
Well, a-beat the drum and hold the phone
The sun came out today
We're born again, there's new grass on the field
A-roundin' third and headed for home
It's a brown-eyed handsome man
Anyone can understand the way I feel

Oh, put me in coach, I'm ready to play today
Put me in coach, I'm ready to play today
Look at me, I can be centerfield

Well, I spent some time in the Mudville Nine
Watching it from the bench
You know I took some lumps, when the mighty Case struck out
So say hey, Willie, tell the Cobb
And Joe DiMaggio
Don't say it ain't so, you know the time is now

Oh, put me in coach, I'm ready to play today
Put me in coach, I'm ready to play today
Look at me, I can be centerfield

Yeah, I got it, I got it

Got a beat-up glove, a home-made bat
And a brand new pair of shoes
You know I think it's time to give this game a ride
Just to hit the ball, and touch 'em all
A moment in the sun
It's a-gone and you can tell that one good-bye

Oh, put me in coach, I'm ready to play today
Put me in coach, I'm ready to play today
Look at me (yeah), I can be centerfield

Oh, put me in coach, I'm ready to play today
Put me in coach, I'm ready to play today
Look at me, gotta be, centerfield
Yeah
Stanley Cup Champions:
1980 - New York Islanders
1986 - Montreal Canadiens
1990 - Edmonton Oilers
-------------------------------------------------------------

SuDoku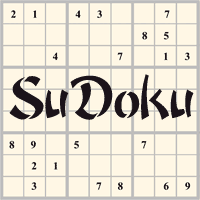 The object is to insert the numbers in the boxes to satisfy only one condition: each row, column and 3x3 box must contain the digits 1 through 9 exactly once. What could be simpler?
http://leasingnews.org/Soduku/soduko-main.htm
--------------------------------------------------------------

Daily Puzzle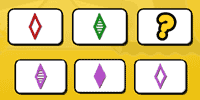 How to play:
http://www.setgame.com/set/puzzle_frame.htm
Refresh for current date:
http://www.setgame.com/set/puzzle_frame.htm
--------------------------------------------------------------


http://www.gasbuddy.com/
http://www.gasbuddy.com/GB_Map_Gas_Prices.aspx
http://www.gasbuddy.com/GB_Mobile_Instructions.aspx
--------------------------------------------------------------

Weather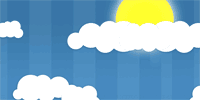 See USA map, click to specific area, no commercials
--------------------------------------------------------------

Traffic Live---
Real Time Traffic Information
You can save up to 20 different routes and check them out with one click,
or type in a new route to learn the traffic live
--------------------------------