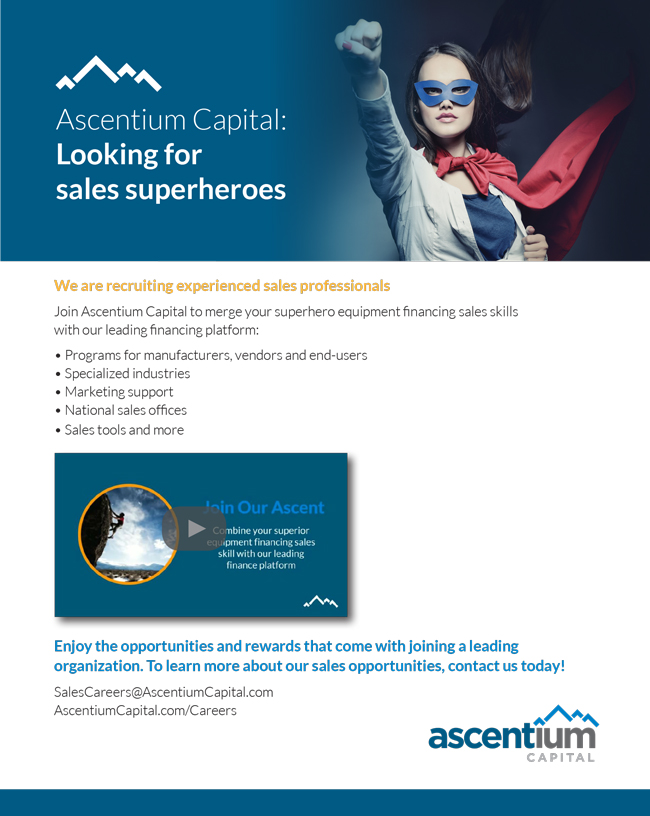 Friday, October 21, 2016


Today's Equipment Leasing Headlines

Networking in a Digital World
FinTech #102 by Brittney Holcomb
New Hires/Promotions in the Leasing Business
and Related Industries
Leasing Industry Ads---Help Wanted
Ascentium Capital/Bank of Ozarks Equipment Finance
CLFP Foundation Adds 25 CLFPs
Brings Total Up to 379 Active Professionals/Associates
Beige Book Reports August to early October
"Economic Activity Continued to Expand"
ELFF Reports Equipment Leasing and Finance Industry
Confidence Increases to Six-Month High
Special Halloween Edition, Part I
The Mummy/Night of the Demon/Sisters
Pulse/Frankenweenie Reviews by Fernando Croce
Australian Shepherd Mix
Chanute, Kansas Adopt-a-Dog
Conferences Update— Note: ELFA 990 Attendees
—ELFA Registration Closes End of Day Friday, Oct. 21
News Briefs---
Wells Fargo Under Criminal Investigation
for Identity Theft After Fake Account Scandal
Even the Better Business Bureau
has disowned Wells Fargo
Big Banks Lending to Small Businesses Highest Ever
"loan approval rates falling at small banks/alternative lenders"
Mortgage rates barely move as homebuilding picks up
Welcome Timing
Restaurant Franchise Chains Get Burned
by Overexpansion, New Rivals
U.S. start-up R3, banks test Ripple's
cross-border payments technology

Broker/Funder/Industry Lists | Features (writer's columns)
Top Ten Stories Chosen by Readers | Top Stories last six months
www.leasingcomplaints.com (Be Careful of Doing Business)
www.evergreenleasingnews.org
Leasing News Icon for Android Mobile Device
You May have Missed---
Baseball Poem
Sports Briefs---
California Nuts Brief---
"Gimme that Wine"
This Day in American History
SuDoku
Daily Puzzle
GasBuddy
Weather, USA or specific area
Traffic Live----
######## surrounding the article denotes it is a "press release" and was not written by Leasing News nor information verified, but from the source noted. When an article is signed by the writer, it is considered a "by line." It reflects the opinion and research of the writer.

Please send a colleague and ask them to subscribe. We are free.
Email kitmenkin@leasingnews.org and in subject line: subscribe

[headlines]
--------------------------------------------------------------
Networking in a Digital World
FinTech #102 by Brittney Holcomb
The digital world should not be driving us away from face-to-face networking. Instead, it should enhance our face-to-face interactions long after they are over. We should be using the digital resources we have available to us to nourish the relationships we build offline.
While I realize I have preached social networking before for professional relationship building, I still believe that face-to-face interactions continue to be the core of effective networking because of the "real" and unique experiences they offer.
There is a certain level of trust that is built from a face-to-face interaction rather than those conversations that happen online.
With all the access to social networks these days, there is no excuse for you not to be constantly networking, even after you have attended a meeting or conference.
The probability of you seeing more often those you met at a conference in person again is slim, so it is important to learn how to continue to build those relationships throughout the year, online.
The advantage of taking your offline connections and bringing them online is the ability to constantly stay connected with them through social and email marketing.
While I think email marketing is a great tool for staying in front of contacts you meet at conferences, trade shows, all networking events, I'm going to encourage a more personal approach through social media channels.
After you've collected business cards, shaken hands, and exhausted your 30-second pitch, your follow up needs to have a strong presence. Shoot an email to all the contacts you made, telling them how great it was to meet them and that you are interested in meeting with them again about how you can help each other's businesses out.
Also, find and connect with them on LinkedIn and add them to your email campaign. Make sure you cover all the bases with your follow up approach.
I very much encourage following up with contacts every few months just to make sure you stay in front of them and remind them how important their connection is to you, that you value the lasting business relationship.
How can you continue to build your network online?
For those that choose not to attend conferences or local business events, there are still plenty of opportunities to connect online with referral sources and likeminded professionals.
LinkedIn acts as a great tool for business professionals to find others located around them that can either help bring them more business or just connect as a resource to share information.
Join LinkedIn groups and interact with the content to help claim your name in the industry. If you are a regular contributor to forums like LinkedIn group, users will naturally start connecting with you.
Some make the excuse that they don't have time for networking online or even offline. If you are one of the excuse makers, try making it a point to connect with one new professional each week. This will help you efficiently continue to develop your network on your busy schedule.
A lot of new business comes from referral sources connecting on business and social networks. The best part about developing strong valuable relationships online is the new and the repeat business.
Both networking online and offline is more about giving than receiving. You don't want to spam or mass message your connections, all your networking should be real, meaning not a canned approach that the reader can see really doesn't specifically apply to them. Make it personal. Show them you actually value their relationship.
Brittney Holcomb is the Director of Paid Search at The Finance Marketing Group. She works exclusively with finance companies and banks to help better develop their business online through digital marketing strategies. Brittney has been trained by some of the top leaders in the industry giving her a vast knowledge she is able to pass along to her client base.
eMail: brittney@financemarketing.com
https://www.linkedin.com/in/brittney-holcomb-02101834
Previous Financial Technology Articles
http://www.leasingnews.org/Conscious-Top%20Stories/fintech.html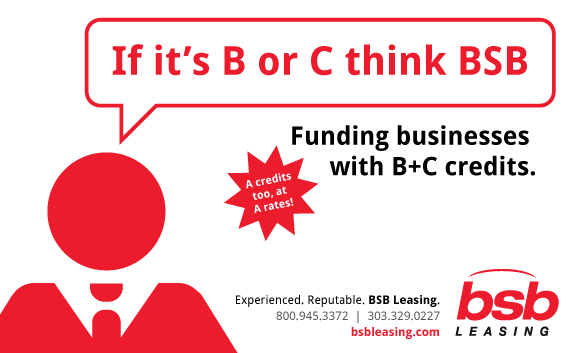 [headlines]
--------------------------------------------------------------
New Hires/Promotions in the Leasing Business
and Related Industries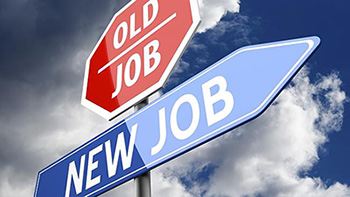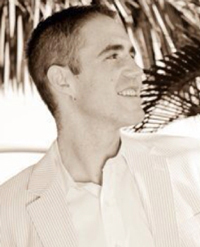 Liam Austin-McClellan was hired as Assistant to Vice President,
Nations Equipment Finance, Norwalk, CT. "(He)…will be responsible for originating equipment lease and loan transactions in NEF's northeast sales region." Previously, he was Sales Manager, New Country Audi of Greenwich (September, 2014 – September, 2016); Sales Manager, New Country Motor Car Group (September, 2014 – September, 2016); Used Car Manager, Bruce Bennett Nissan (January, 2014 – September, 2015); General Sales Manager, Premier Kia (February, 2013 – January, 2014); General Sales Manager, Premier Kia (February, 2013 – January, 2014); District Manager, Intouch Wireless (April, 2009 – October, 2009); Location Manager, The Mobile Solution (May, 2008 – March, 2009).
https://www.linkedin.com/in/liammcclellan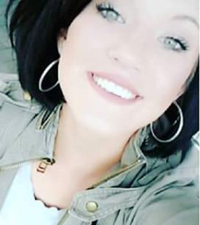 Hailey Clark was hired as Finance Coordinator at World Business Lenders, LLC., Costa Mesa, California. https://www.linkedin.com/in/hailey-clark-935289130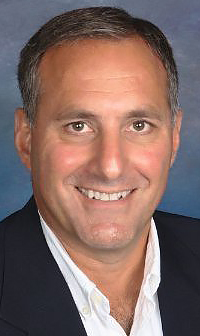 Mike Cornacchia was hired as Account Executive at Dell Financial Services, Greater New York City Area and he will cover the territories of New York, Connecticut, and Northern New Jersey Previously, he was Vice President, Cole Taylor Equipment Finance (2014-2015); Regional Finance Manager, Siemens Medical Solutions USA, Inc.. (2002–2013); Vice President – Leasing, Bank of America Leasing & Capital Group (July, 2001–November, 2002); District Manager. Mellon US Leasing (March, 1996–July, 2001); Vice President, Connell Finance (1990–1995). Honors & Awards: Siemens Medical Solutions USA, Inc. 2011 Siemens Medical Solutions USA, Inc., Apex Peak Award;
2008 Siemens Medical Solutions USA, Inc., Apex Crest Award; 2006 Siemens Medical Solutions USA, Inc., Apex Crest Award; 2003 Siemens Medical Solutions USA, Inc., Apex Crest Award; Mellon US Leasing: 2000 Mellon US Leasing, Presidents Club. 1999 Mellon US Leasing, President's Club. Education: Boston College. BA, Economics. Activities and Societies: Varsity soccer. Rutgers, The State University of New Jersey-Newark MBA, Finance.
https://www.linkedin.com/in/mike-cornacchia-4397321a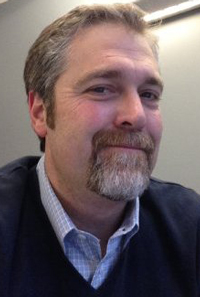 Matt Ford was hired as Vice President- Business Development Officer at BNP Paribas Leasing Solutions Technology Group. He is based out of the Greater Atlanta Area. Previously, he was Vice President, Relationship Manager, U.S. Bank (May, 2005 – September, 2016); VP Business Development, American Express (2003 – 2004); VP of Business Development, Siemens (2000 – 2003); Program Manager, Bank of America (1999 – 2000); Business Development, National Accounts, Textron Financial (1996 – 1998); Awards: US Bank's Summit Award - 2007, 2008, 2009 & 2012 (US Bank's Highest Sales Achievement Award). New Business Award, U.S Bank Equipment Finance (March, 2013). New Business award for 2012 representing the most new lease / loan volume from a new client. Education: University of West Georgia, Bachelor's Degree, Communications & Marketing (1988 – 1992). Activities and Societies: Member of Chi Phi National Fraternity. Two years as Operations Manager, WWGC Radio.
https://www.linkedin.com/in/matt-ford-13114a2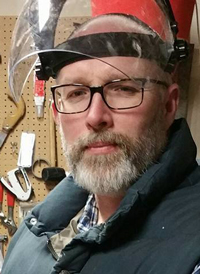 David Jueschke was hired as Senior Manager of Collections and Customer Service, AP Equipment Financing, Walnut Creek, California. He is based in the greater Seattle Area. The company was formerly Allegian Partners, who now manages approximately 3,000 equipment finance contracts and has grown from originating $38 million in 2013 to $70 million in total equipment cost this year. Allegiant has approximately 45 employees in California, Oregon and Washington. Mr. Jueschke was previously Credit & A/R Manager, Worldwide Distributors (February, 2014 – October, 2016); Collection Manager,
Bishop White Marshall & Weibel (September, 2011 – March, 2012);
Vice President, First Sound Bank/Puget Sound Leasing (September, 2009 – July, 2011); Portfolio Servicing & Litigation Manager, Irwin Commercial Finance/EQ Acquisitions (July, 2005 – September, 2009); Litigation Manager, Imperial Business Credit (May, 2000 – May, 2005); Languages: German. Education: Washington State University, Bachelor's degree (almost), Psychology (2010 – 2012); University of Utah, Provo High School.
https://www.linkedin.com/in/david-jueschke-2771a85
Doug Lusco was hired by Summit Funding Group as a VP of Syndications, Buy/Sell, at Corporate Headquarters located in Mason, Ohio. He is based in Cincinnati Area, Kentucky. He previously was Vice President, Fifth Third Bank (April, 2001 - October, 2016). He previously worked at NYNEX and Keycorp.
https://www.linkedin.com/in/doug-lusco-23750ba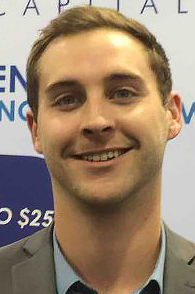 Andrew Mellon was promoted to Sales Manager, Vendor Services, Balboa Capital, Irvine, California. He joined the firm October, 2013 as Account Manager, Vendor Services. Previously, he was Research Market Analyst, Frontline Selling (October, 2012 – September, 2013); Equipment Finance Intern, SCM Finance (May, 2009 – August, 2011). Education: Georgia Perimeter College (2010 – 2012).
https://www.linkedin.com/in/andrew-mellon-a79a0561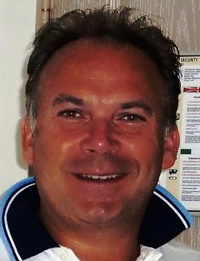 Tim O'Sullivan was promoted to Managing Director at NetSol Technologies Europe, Stansted Mountfitchet, Essex, United Kingdom. He joined the firm August, 2015 as Head of Strategy and Business Development - Europe. Previously, he was Software/Services Consultant, Finance and Leasing (January, 2012 – August, 2014); Sales Director, SunGard (January, 2006 – December, 2011); Partner, FRCS (1990 – 2005); Education: UCL (1970 – 1984).
https://uk.linkedin.com/in/tim-o-sullivan-1919b76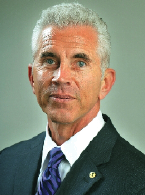 Lee Palm has joined First Tennessee Bank, the regional bank of First Horizon National, as Executive Vice President and Managing Director of the company's new Structured Equipment Finance banking group in Nashville, Tennessee. "Palm, a financial industry veteran, will lead the bank's equipment finance team which will focus on business aviation and equipment loans in the construction, marine, trucking, rail and manufacturing industries. Palm and most of the equipment finance team will be located at the bank's offices in Nashville." He previously was Executive Vice President, CapStar Bank (May, 2011 – October, 2016); Managing Director, Prudential Capital Commercial Asset Finance (February, 2007 – May, 2007); President, GMAC Commercial Finance (2000 – 2007).
https://www.linkedin.com/in/lee-palm-6031ab34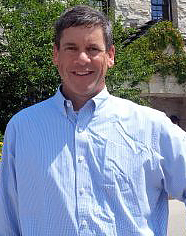 Dan Sholem was hired as Managing Director at The Peakstone Group,
Urbana-Champaign, Illinois Area. Previously, he was Principal, D.R. Sholem & Company (May, 2000 – September, 2016); Portfolio Manager, Comdisco Electronics Group (October, 1996 – May, 2000), Education: Saint Louis University, M.B.A., Finance (1988 – 1990). Southern Methodist University, B.A., Political Science (1981 – 1985). Champaign Central High School (1978 – 1981)
https://www.linkedin.com/in/dansholem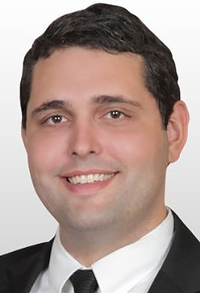 Rob Selway was hired as Assistant Vice President at Citizens Business Bank, Irvine, California. Previously, he was Assistant Vice President at Citizens Business Bank (March, 2013 – August, 2016); Relationship Manager, 1st Enterprise Bank (November, 2011 – April, 2013); Sales Manager, Balboa Capital (May, 2007 – November, 2011); Consultant Historic Site Management (May, 1999 – November, 2011); Summer Youth Basketball Camp Coordinator, Rose Drive Friends Christian School (May, 2003 – May, 2007); Project Manager, Waltmar Foundation. Chapman University (April, 2006 – October 2006). Organizations: Chapman University Men's Basketball Team, Center (September, 2007 – May, 2011). Athletes Touch, OC-I Team Member (Starting November, 2011). Chapman University President's Circle, Member (Starting November, 2011). Center Club Orange County, Member (Starting April, 2014). Certifications: California Notary Public, California Secretary of State (January, 2009 – June, 2017). Languages: Spanish. Education: Chapman University, The George L. Argyros School of Business and Economics, Masters of Business Administration, Finance (2007 – 2009). Completed degree while working full-time. Activities and Societies: George L. Argyros Graduate Fellowship, American Marketing Association National Chapter, American Accounting Society National Chapter, The 1861 Club. Chapman University, B.S., Business Administration, Marketing and Management Emphasis (2003 – 2007). Provost's List, Academic All-American Honorable Mention, Team Captain of Chapman Men's Basketball Team. Activities and Societies: Center On Chapman University Men's Basketball Team (4 Years), Student Athletic Advisory Council (SAAC).
https://www.linkedin.com/in/robselwaylinkedin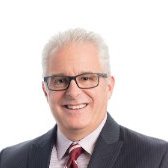 David Stearns was hired as Senior Vice President, Industrial Equipment Division at Engs Commercial Finance Company, Greater Chicago area. Previously, he was Founding Member, Graphic Arts Capital/Connext Financial, Ltd. (March, 2012 – October, 2016); Equipment Finance Consultant, Fujifilm Graphic Systems Division (2004 – October, 2016); Founder, Director Emeritus, OneWorld Leasing, Inc. (2002 – October, 2016 ); President & Founder, American Leasing Alliance Incorporated dba Graphic Arts Capital (January, 1997 – March, 2012); Regional Finance Director, Indigo America (1995 – 1997); Regional Finance Manager, Scitex America (1993 – 1995); Account Executive, Mid-States Financial Corp. (1986 – 1993). Education: Keller Graduate School of Management of DeVry University, Masters of Business Administration, Finance and Accounting (1987 – 1990). Marquette University, BS in Business Administration, Marketing (1982 – 1986).
https://www.linkedin.com/in/david-stearns-a4b59911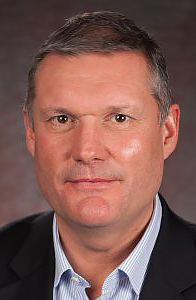 Chris Tobey was hired as Global Sales Director, Wholesale Finance Solutions at NetSol- Technologies, London, United Kingdom. Previously, he was Business Development Manager, Sword Apak (2007 – September, 2016); Sales Executive, Imperial Business Systems (2005 – 2007); Sales & Marketing Manager, Spring Programs Ltd (2002 – 2005); Sales Manager, Target Group (2000 – 2002). Education: University of Gloucestershire (1983 – 1986).
https://uk.linkedin.com/in/chris-tobey-b947816


Ed Winston will join Americorp Financial, Birmingham, Michigan as National Accounts Manager. He is based out of Petaluma, California. "In this role, Winston will be responsible for developing vendor relationships in the healthcare space and exploring new vertical markets to fuel growth." Previously, he was National Accounts Manager, Healthcare & IT, Marketing & Sales Strategy, Vendor Lease Programs, GS Financial (September 1990 – October, 2016); Vice President, Medical Equipment Finance, Vendor & Manufacturer Relations, Business Development, Conestoga Equipment Finance Corp. (May, 2015 – October, 2015); Personal Banker, Relationship Builder, Customer Service Excellence, Sales Achiever (JPMorgan Chase (July, 2011 – February, 2014); Senior Marketing Representative, Northwest Region, Diagnostic Equipment Leasing, Lease Programs, Copelco Healthcare Leasing (June, 1986 – August, 1990). Certifications: NMLS Registered, California, License 795891 (Starting July, 2011). Notary Public of the State of California, California Secretary of State, License 2001353 (Starting December, 2012).
Finance Broker License, California Department of Business Oversight (DBO) License 60DBO52872 (Starting August, 2016). Education: University of San Francisco, Bachelor of Science, Economics (1987 – 1989). Victor Valley College, Associate of Arts (AA), General Education, A (1977 – 1978). General Education: Activities and Societies: College Baseball & SF Giants Semi Pro (Los Angeles area). Independent Coursework: Granieri Associates Top Gun Leasing Courses. American Management Association Communication Coursers
https://www.linkedin.com/in/edwinston1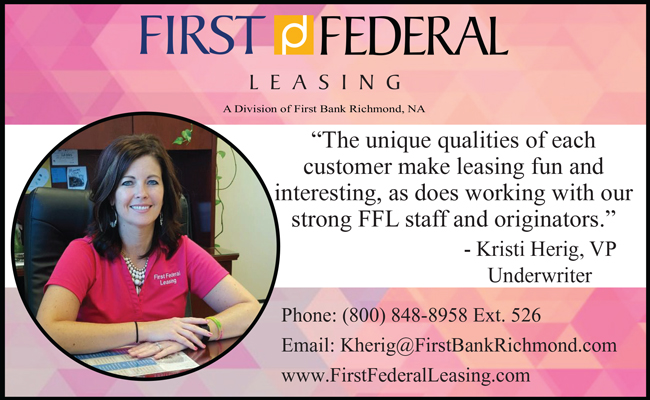 [headlines]
--------------------------------------------------------------
Leasing Industry Ads---Help Wanted Opportunity
Ascentium Capital/Bank of Ozarks Finance


SALES POSITIONS AVAILABLE

We are a premier self-funded small ticket and
middle market full service equipment finance company.
Our compensation programs are aggressive and include full insurance benefits, matching 401k, etc.
Positions are available for well experienced industry
professionals with a minimum production level
of $400k per month in funded business.
Please email your resume to sschachtel@bankozarks.com
or call directly at 973-768-7501
Bank of the Ozarks was recognized as the top performing bank
in the United States, based on financial performance,
five years in a row, 2011-2015.
• Rated as "well capitalized" –
the highest available regulatory rating
• Publicly traded company on the
NASDAQ Global Select Market, symbol OZRK
• Headquartered in Little Rock, Arkansas
• Chartered in March 1903, a 111-year heritage
256 Offices, $18.5 billion in assets, second quarter
2016 net income of over $54 million
www.bankozarks.com/equipment

Bank of the Ozarks

We are an equal opportunity employer and give consideration for employment to qualified applicants without regard to race, color, religion, sex, national origin, sexual orientation, disability status, protected veteran status, or any other characteristic protected by federal, state, and local law. Member FDIC.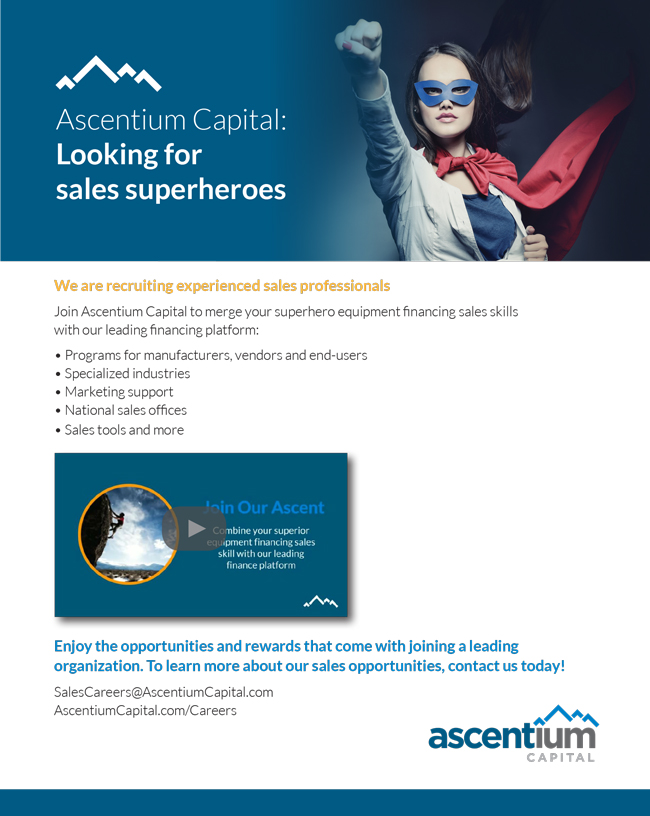 [headlines]
--------------------------------------------------------------
CLFP Foundation Adds 25 CLFPs
Brings Total Up to 379 Active Professionals/Associates
The Certified Lease & Finance Professional (CLFP) Foundation announces that 25 individuals, who recently sat through the 8-hour online CLFP exam have passed; 21 attended the Academy for Lease and Finance Professionals (ALFP) in Philadelphia in late September.
The newest CLFPs are: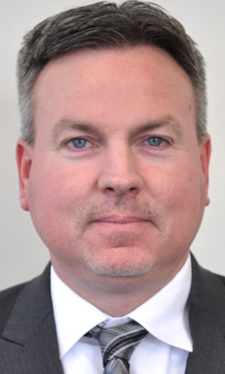 Mark Ainsley
Marlin Business Services
Director of Commercial Banking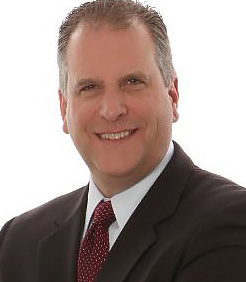 Rick Blowers
First American Vendor Finance
Senior Vice President, Vendor Finance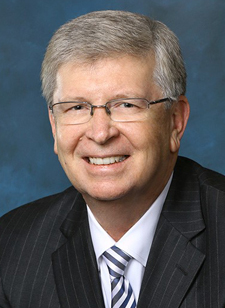 Donnie Bunn
First South Leasing LLC
President/CEO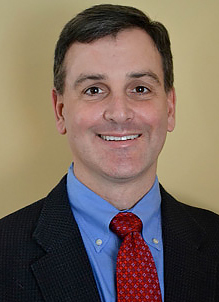 Kevin Canepa
Vision Financial Group, Inc.
Director of Sales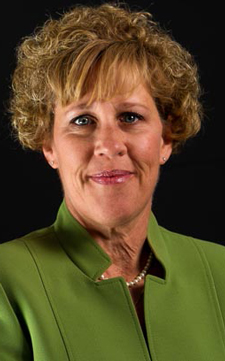 Lynn Deitrick
Susquehanna Commercial Finance, Inc.
A Subsidiary of BB&T, Vice President,
Acquired Assets Group Asset Manager Team Leader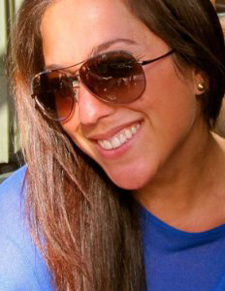 Tara Flanagan
Canon Financial Services
Administrator, Documentation III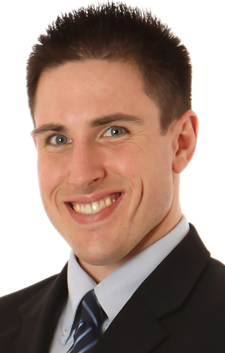 Michael Gsellmeier
First American Equipment Finance
Vice President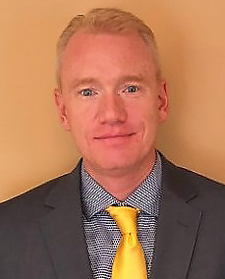 Andrew Halladay
Oakmont Capital Services
Business Development Officer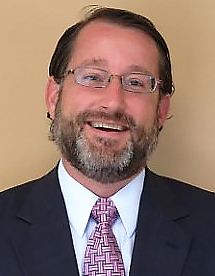 DJ Jackson
Oakmont Capital Services
Channel Development Officer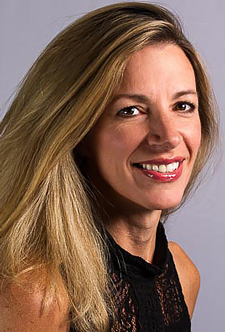 Beth Lanshe
Susquehanna Commercial Finance, Inc.
A Subsidiary of BB&T
Franchise Finance Sales Support Specialist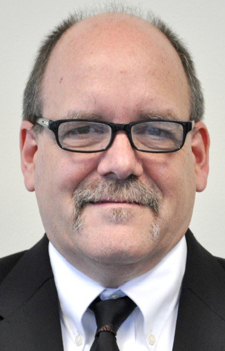 Thomas Lockhart
Marlin Business Services
Director of Broker Services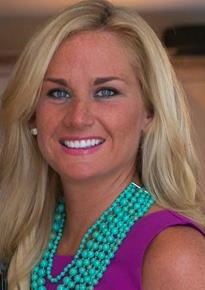 Siobhan McGee
Kingsbridge Holdings
Business Development, National Accounts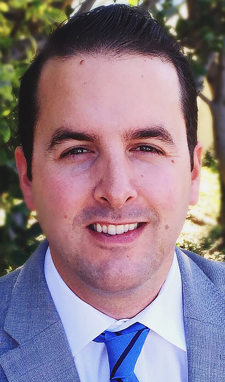 Chris Morell
Umpqua Bank
Relationship Manager, Vendor Finance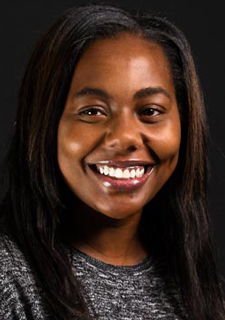 Dominique Mosley
Susquehanna Commercial Finance, Inc.
A Subsidiary of BB&T
Senior Quality Control Specialist


Regan Mullikin
LeasePlan USA
VP of Operations and Sales Coordination, Truck Division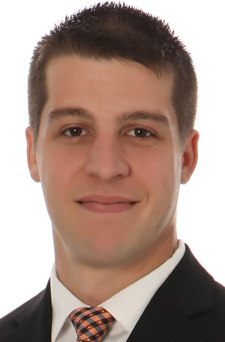 David Passafiume
First American Equipment Finance
Assistant Vice President, Asset Manager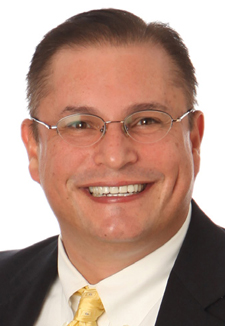 Ray Poole
First American Equipment Finance
Vice President, Vendor Finance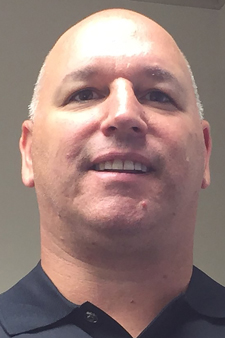 David Salome
Brandywine Capital Associates, Inc.
Vice President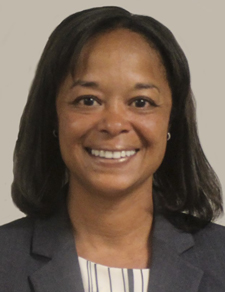 Kristi Serrano
Umpqua Bank
Vendor Experience Manager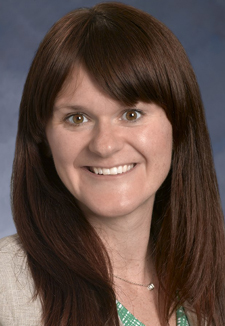 Andrea Schmid
Susquehanna Commercial Finance, Inc.
A Subsidiary of BB&T
Vice President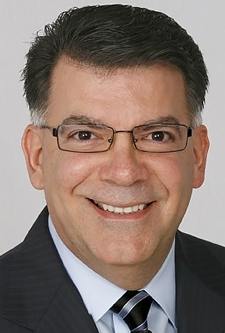 Joe Sclafani
DLL
Northeast Sales Team Leader
Office Technology
DLL Financial Solutions Partner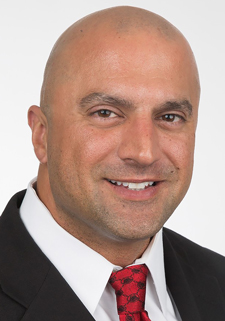 Guy Selinka
Streamline Financial
Executive Vice President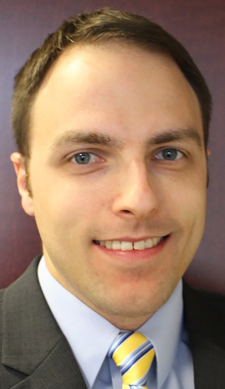 Chris Shutter
Canon Financial Services
Documentation Team Leader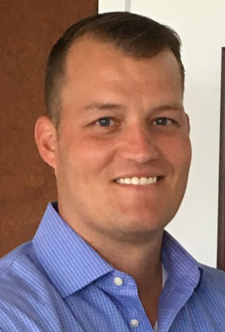 Donald Wampler, III
FirstLease, Inc.
Chief Strategy Officer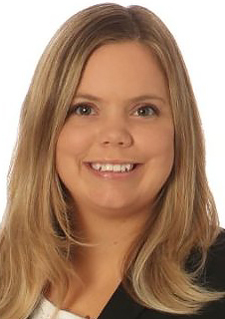 Amy Weader
First American Equipment Finance
Vice President, Sales
Comment from a Graduate:
"Over the course of my career, the CLFP certification has been recognized as the standard of excellence in the equipment finance industry, conveying intensive training and education," said Thomas Lockhart, Marlin Business Services. "I undertook earning my certification to deepen my knowledge and provide a higher level of service and expertise to my clients. It is a proud personal accomplishment, and I'm honored to be part of this elite group of equipment finance professionals."
The CLFP designation identifies an individual as a knowledgeable professional to employers, clients, customers, and peers in the equipment finance industry. There are currently 379 active Certified Lease & Finance Professionals and Associates. For more information, call Executive Director Reid Raykovich, CLFP at (206) 535-6281 or visit http://www.CLFPfoundation.org.

[headlines]
--------------------------------------------------------------
Beige Book Reports August to early October
"Economic Activity Continued to Expand"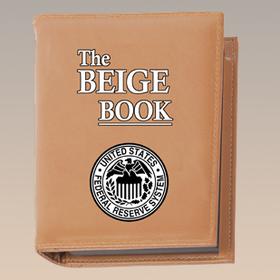 "Reports from the twelve Federal Reserve Districts suggest national economic activity continued to expand during the reporting period from late August to early October. Most Districts indicated a modest or moderate pace of expansion; however, the New York District reported no change in overall activity. Compared with the previous report, the pace of growth improved in the St. Louis, Kansas City, and Dallas Districts. Outlooks were mostly positive, with growth expected to continue at a slight to moderate pace in several Districts."
"Commercial and industrial lending increased overall, although the Cleveland District noted lending is at a slower pace than desired and the New York District reported steady demand. Competition for borrowers remained strong across a number of reporting Districts. Loan quality remained strong or improved in the Philadelphia, Cleveland, Dallas, and San Francisco Districts, and the New York and San Francisco Districts said delinquency rates remained low or declined since the last report. Credit standards were mostly unchanged this reporting period. Deposits grew slightly across most reporting Districts, although the Kansas City District cited stable deposit levels."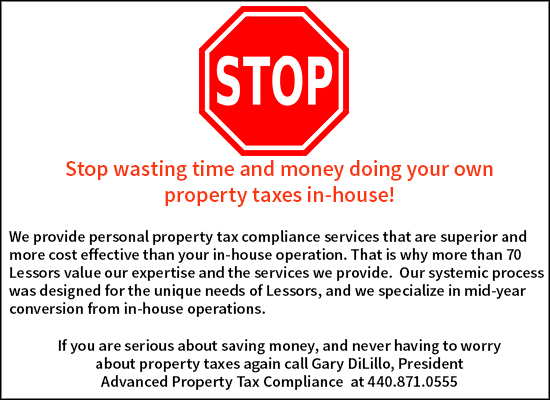 [headlines]
--------------------------------------------------------------
##### Press Release ############################
ELFF Reports Equipment Leasing and Finance Industry
Confidence Increases to Six-Month High
Washington, DC –- The Equipment Leasing & Finance Foundation (the Foundation) released the October 2016 Monthly Confidence Index for the Equipment Finance Industry (MCI-EFI). Designed to collect leadership data, the index reports a qualitative assessment of both the prevailing business conditions and expectations for the future as reported by key executives from the $1 trillion equipment finance sector. Overall, confidence in the equipment finance market is 56.0, an increase from the September index of 53.8, and the highest level since April despite continued concerns about the November elections.
When asked about the outlook for the future, MCI-EFI survey respondent Frank Campagna, Commercial Equipment Finance Business Line Manager, M&T Bank Corporation, said, "We continue to see strong demand from our core commercial and industrial business throughout all regions of our footprint and via all finance product sets and asset classes. Our business optimism is tempered somewhat by the continued downward price pressure by some of our competitors, but that does not discount the fact that our customers are in the market and acquiring equipment. Some sectors related to infrastructure, albeit softer than in years past—especially those related to energy—continue to provide equipment financing opportunity and are poised for some significant growth in 2017."
October 2016 MCI-EFI Survey Comments
from Industry Executive Leadership:

Valerie Hayes Jester
President
Brandywine Capital Associates
"Demand seems constant as businesses begin to wrap up their equipment acquisition plans for 2016. The elephant in the room is the elections. I believe the issues that are not being addressed may have significant ramifications for small to mid-size businesses in 2017. It is too early to tell, but the political climate is not adding to anyone's confidence levels." Valerie Hayes Jester, President, Brandywine Capital Associates

Alan Sikora, CLFP
CEO
First American Equipment Finance,
a City National Bank Company
"Despite political and economic uncertainty, pockets of robust growth exist in the U.S. equipment finance market."
http://www.leasingnews.org/photos/WilliamBesgen.jpg
William H. Besgen
Senior Advisor
Vice Chairman Emeritus
Hitachi Capital America Corp.
"The uncertain political environment seems to be causing some of the smaller medium size businesses to delay equipment purchases. Hopefully, this will change after the elections."

Thomas Partridge
President
Fifth Third Equipment Finance
"The rate environment continues to make financing equipment a good option for most companies. Concerns center around the impact of the election season. When the U.S. raises rates it will negatively impact those companies reliant on exporting."
October 2016 Survey Results:
The overall MCI-EFI is 56.0, an increase from the September index of 53.8.
• When asked to assess their business conditions over the next four months, 12.1% of executives responding said they believe business conditions will improve over the next four months, a decrease from 18.8% in September. 81.8% of respondents believe business conditions will remain the same over the next four months, an increase from 62.5% in September. 6.1% believe business conditions will worsen, a decrease from 18.8% the previous month.
• 24.2% of survey respondents believe demand for leases and loans to fund capital expenditures (capex) will increase over the next four months, a decrease from 28.1% in September. 57.6% believe demand will "remain the same" during the same four-month time period, up from 53.1% the previous month. 18.2% believe demand will decline, down slightly from 18.8% who believed so in September.
• 18.2% of the respondents expect more access to capital to fund equipment acquisitions over the next four months, an increase from none who expected more in September. 75.8% of executives indicate they expect the "same" access to capital to fund business, a decrease from 96.9% the previous month. 6.1% expect "less" access to capital, an increase from 3.1% last month.
• When asked, 30.3% of the executives report they expect to hire more employees over the next four months, an increase from 21.9% in September. 60.6% expect no change in headcount over the next four months, a decrease from 71.9% last month. 9.1% expect to hire fewer employees, up from 6.3% in September.
• None of the leadership evaluate the current U.S. economy as "excellent," unchanged from last month. 93.9% of the leadership evaluate the current U.S. economy as "fair," a decrease from 100.0% last month. 6.1% evaluate it as "poor," an increase from none in September.
• 15.2% of the survey respondents believe that U.S. economic conditions will get "better" over the next six months, an increase from 6.3% in September. 69.7% of survey respondents indicate they believe the U.S. economy will "stay the same" over the next six months, a decrease from 75.0% the previous month. 15.2% believe economic conditions in the U.S. will worsen over the next six months, a decrease from 18.8% who believed so last month.
• In October, 36.4% of respondents indicate they believe their company will increase spending on business development activities during the next six months, a decrease from 40.6% in September. 63.6% believe there will be "no change" in business development spending, an increase from 53.1% the previous month. None believe there will be a decrease in spending, a decrease from 6.3% who believed so last month.
About the Foundation
The Equipment Leasing & Finance Foundation is a 501c3 non-profit organization dedicated to inspiring thoughtful innovation and contributing to the betterment of the equipment leasing and finance industry. Funded through charitable individual and corporate donations, the Foundation focuses on the development of in-depth, independent research and resources for the advancement of equipment finance industry knowledge. Visit the Foundation online at http://www.LeaseFoundation.org.
#### Press Release #############################
[headlines]
--------------------------------------------------------------
Leasing News: Special Halloween Edition, Part One
By Fernando Croce

With Halloween just around the corner, we've put together a two-part catalog of classic frightfests to go with your pumpkin treats. Check back next week for even more indelible horror tales.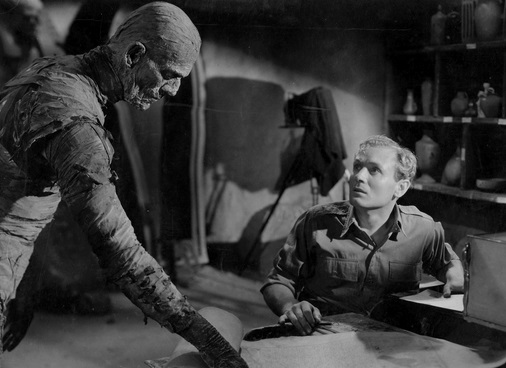 The Mummy (Karl Freund, 1932): Though not as frequently revived as the early Universal classics about Dracula or Frankenstein, this tale of obsessive love across centuries matches them with its unforgettable mood of poetic dread. Boris Karloff stars as Imhotep, a priest in ancient Egypt who was mummified as punishment for attempting to resurrect his beloved princess. Many years pass, until an archeological expedition accidentally brings him back to life, sending him on his mission to track down his lost lover. He locates her in the form of Helen (Zita Johann), a diplomat's young daughter who falls under the spell of the mysterious Imhotep. Can her British suitor Frank (David Manners) rescue her before it's too late? Directed by noted cinematographer Karl Freund, this is a visually hypnotic account of fright and passion.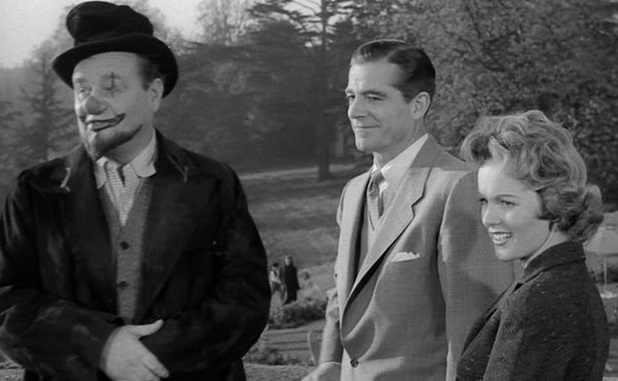 Night of the Demon (Jacques Tourneur, 1957): Proof that less is more, this terrific, unfairly forgotten gem should be watched by anybody who complains that horror movies can only rely on gore to get thrills. Like "Rosemary's Baby," it depicts a world in which the supernatural exists next to (and sometimes within) our normal lives. Dana Andrews stars as American psychologist John Holden, who travels to England to investigate rumors of occult gatherings, and gets more than he bargained for when he learns about the ancient demonic curse hanging over the local village presided over by a cult leader (Niall MacGinnis). Mixing chills with spiritual arguments, the great director Jacques Tourneur ("Cat People") delivers a master class on how to quicken pulses by using the powers of mood and suggestion rather than violence.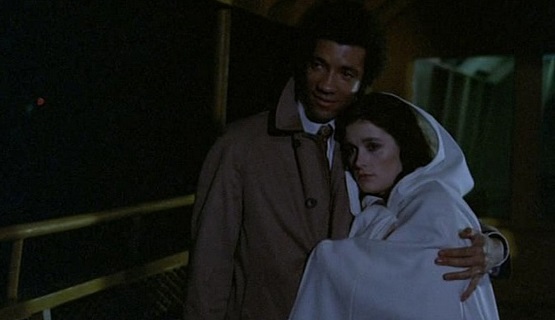 Sisters (Brian De Palma, 1973): Before the box-office smash of "Carrie," Brian De Palma was already toying with and expanding horror tropes in this unnerving, subversive thriller. Set in New York City, it follows Grace (Jennifer Salt), a brash journalist who one day witnesses a gruesome murder in her neighborhood. Although evidence seems to point to a sweet model named Danielle (Margot Kidder), the unhelpful police cause Grace to conduct an investigation of her own—which leads to disturbing secrets involving medical experiments, a missing twin, and a sinister ex-husband (William Finley). Making use of a wide array of suspense techniques (including a score by Hitchcock's favorite composer, Bernard Herrmann), De Palma fashions a frightening and darkly comic portrait of psychological terror.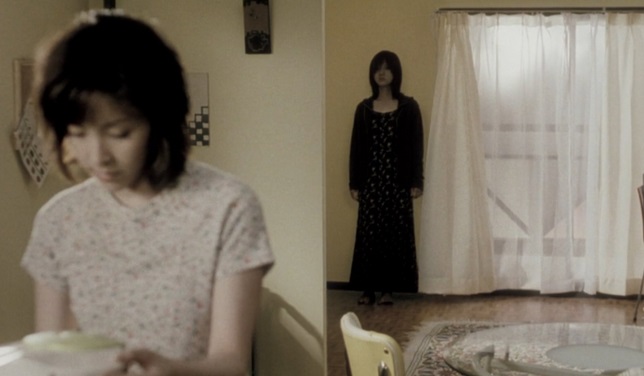 Pulse (Kiyoshi Kurosawa, 2001): Japanese horror is rich enough to deserve a column all of its own, but for now let's just focus on one of its most accomplished achievements, namely this remarkably unsettling vision of technological shivers. Set in Tokyo, the story kicks off with the suicide of a college student (Kenji Mizuhashi) and follows with a pair of distinct but parallel tales focusing on how the Internet has become a literally haunted netherworld. In one, a young woman (Kumiko Aso) is plagued by spectral images and messages on her computer. In the other, a student (Haruhiko Kato) is drawn to websites where actual ghosts may dwell. Director Kiyoshi Kurosawa goes beyond easy scares to craft a snapshot of modern alienation, employing surreal imagery to portray a world edging toward a cyber-void. With subtitles.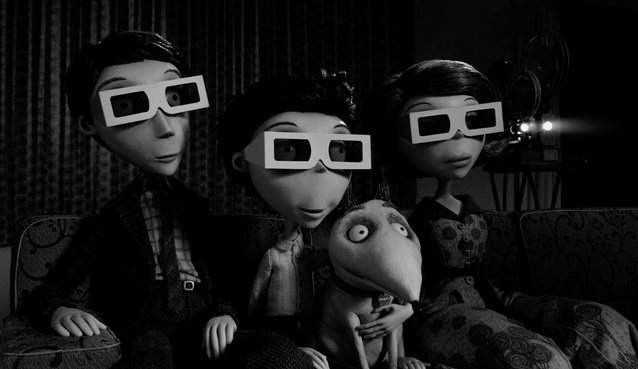 Frankenweenie (Tim Burton, 2012): No stranger to gothic flights of fancy, Tim Burton ("Edward Scissorhands") scores a magical blend of darkness and giddiness with this delightful stop-animation feature, featuring a style that harks back to "The Nightmare Before Christmas." Riffing on the Frankenstein legend, the movie centers on young Victor (voiced by Charlie Tahan), whose inclination towards weird science is balanced by his love for his family and, especially, for his beloved dog Sparky. When he loses Sparky to an accident, however, Victor becomes determined to bring his pet back to life in his homemade laboratory, with often hilariously monstrous consequences. Showcasing Burton's visual imagination and his love for inventive outcasts (along with a cast that includes Martin Short and Catherine O'Hara), this is a Halloween treat for all audiences.
[headlines]
--------------------------------------------------------------
Australian Shepherd Mix
Chanute, Kansas Adopt-a-Dog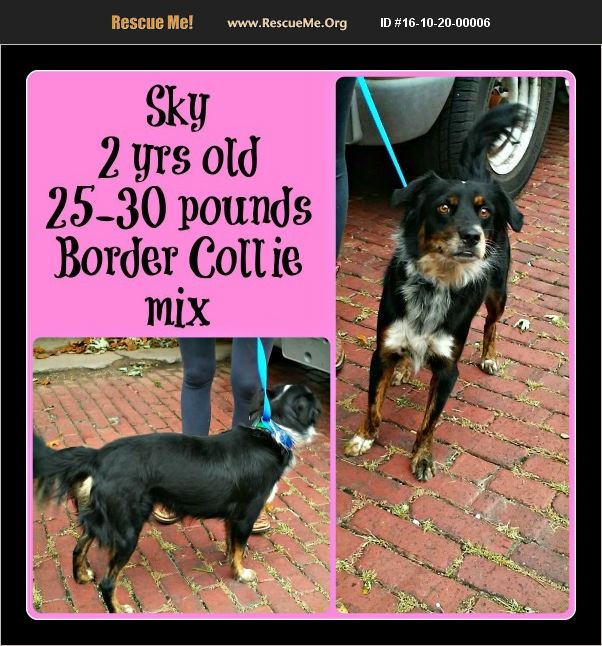 Sky
ID 16-10-20-00006
Female
1-2 years old
25lbs
Compatibility: Good with Most Dogs, Good with Kids and Adults
Personality: Average Energy, Average Temperament
Health: Spayed, Vaccinations Current
"Sky is a beautiful girl that is very loving. She is a small girl, weighing around 25 pounds and we think she's about 1-2 years old. We believe she is a Border Collie/Aussie mix. She is great with other dogs, loves kids and all people. She is very gentle when taking food and knows how to sit for her treats. She is Spayed, UTD on vaccines, house trained, crate trained and started on Flea preventative. We are asking for a $200 adoption donation to help with the expenses of the dogs in our care and the expenses of the animals we help in our community. Email us for an application:
"We don't mind out of the area adoptions as long as you are able to provide a strong vet reference to prove that your previous animals have had great care and you must be willing to travel here to meet/adopt your dog. We DO NOT ship or transport our dogs. Thank you."
Adoption Fee: $200
Ann's Angels Canine Rescue
Neosho County Chanute, KS 66720
Map It:
http://www.rescueme.org/map?goto=Chanute%2C+KS++66720
[headlines]
--------------------------------------------------------------
Leasing/Finance Conferences --- 2016

October 23 -25th
2016 55th Annual Conference
Palm Desert Springs
Palm Desert, California
Attendance: 990 (10/20/16)
http://www.elfaonline.org/events/2016/ac/attend.cfm
Email and fax registrations will be accepted
until end of the day of Friday, Oct. 21.
Users can go to the registration page at https://apps.elfaonline.org/events/2016/AC/reg.cfm
to download the registration form and fax it to (202) 478-0980.

Note: Registrations are also invited to register in-person in Palm Desert.

Bruce Kropschot, Senior Managing Director andMerger & Acquisition Advisory Practice Leader –The Alta Group
"Bruce will be giving a conference report
with the assistance of Alta Group colleagues."
Keynote speaker Joe Scarborough will provide timely analysis
and insight into the upcoming presidential and congressional elections.
---



Money20/20
October 23 – 26
Las Vegas, Nevada

The World's Largest Payments & Financial Services Innovation Event 10,000+ Attendees Including 1,000+ CEOs and 500+ Speakers from 3,000+ Companies and 75 Countries.
---
October 24-26, 2016
100th Anniversary Annual Meeting
American Financial Services Association
The Breakers Palm Beach
Palm Beach, Florida
Join us for the latest on the political landscape, compliance and regulatory challenges, business trends, and enjoy plenty of networking opportunities.
Sessions will cover the overall industry challenges as well as operational issues relevant to specific market sectors. The final day of the meeting - called Spotlight Compliance - will shine light on the ever changing legal, regulatory and compliance realms that are so important in today's financial businesses.
AFSA's 350 members include consumer and commercial finance companies, vehicle finance/leasing companies, mortgage lenders, credit card issuers, industrial banks and industry suppliers. The association was founded in 1916 as the American Association of Small Loan Brokers. The group formed to promote state laws that would make small loans more readily available to average Americans, who had few options at the time to receive small personal loans.
---
November 11-12, 2016
2016 Western Regional Meeting
Doubletree by Hilton Hotel Anaheim-Orange County
Orange, CA

Exhibitors to Date (10/20/16)
360 Equipment Finance
Advantage Funding
American Lease Insurance Agency
Amerisource Funding
Banc of California, N.A.
Bibby Financial Services
Bizfi
Black River Business Capital, LLC
Blue Bridge Financial, LLC
BSB Leasing
Channel Partners Capital
Cobra Capital LLC
Dakota Financial, LLC
Financial Pacific Leasing, Inc.
Fora Financial, LLC
Global Financial & Leasing Services
Go Capital
instaCOVER
Navitas Lease Corp.
North Mill Equipment Finance, LLC
Orange Commercial Credit
Pawnee Leasing Corporation
Preferred Business Solutions
Quality Leasing Co., Inc
Quiktrak Inc.
RapidAdvance, LLC
TEAM Funding Solutions
TradeRiver USA
Join Ken Greene, Esq. and Jaime Kaneshina, CLFP, BPB
as they revisit the California Lenders Law
and discuss the following topics:
1. Updates to the Application Process
2. DBO Email
3. Doing business with banks and other exempt institutions
4. Annual Reports
5. Audits
For More Information, please clickhere
---
2016 EXPO Super Regional
Sunday, November 13 - Monday, November 14
Teaneck Marriott at Glenpointe
100 Frank Burr Blvd
Teaneck, New Jersey 07666
United States
Pricing (Early Bird ends Oct. 30th):
http://www.nefassociation.org/?page=16ExpoPricin
2016 Expo Chairperson, Tom Lockhart, Director of Broker Services for Marlin Equipment Finance, invites you to participate in one of the longest running networking and educational events for equipment and commercial finance professionals.

NEFA's New Jersey based, one-day Expo is famous as a place to make solid connections and pickup valuable business ideas.
Drawing from up and down the East Coast ─and from all across the country─ the Expo provides a top-quality networking opportunity and a chance to talk in-depth with some leading edge funding sources and service providers.
Because it's a small, intimate meeting, educational topics can drill down deep and the 2016 Expo is no exception.
(Leasing News provides this ad as a trade for appraisals
and equipment valuations provided by Ed Castagna)
[headlines]
--------------------------------------------------------------

News Briefs---
Wells Fargo Under Criminal Investigation
for Identity Theft After Fake Account Scandal
http://www.sfgate.com/news/crime/article/California-attorney-general-investigating-Wells-9984371.php
Even the Better Business Bureau has disowned Wells Fargo
C-
http://www.bbb.org/greater-san-francisco/business-reviews/banks/wells-fargo-in-san-francisco-ca-11547
https://www.washingtonpost.com/news/business/wp/2016/10/20/even-the-better-business-bureau-has-disowned-wells-fargo/
Big Banks Lending to Small Businesses Highest Ever
"loan approval rates falling at small banks/alternative lenders"
http://www.blackenterprise.com/small-business/big-banks-lending-small-businesses/
Mortgage rates barely move as homebuilding picks up
Welcome Timing
http://www.bankrate.com/finance/mortgages/mortgage-analysis-101916.aspx?ic_id=Top_Financial%20News%20Center_link_1
Restaurant Franchise Chains Get Burned
by Overexpansion, New Rivals
http://www.wsj.com/articles/restaurant-chains-get-burned-by-overexpansion-new-rivals-1476649241
U.S. start-up R3, banks test Ripple's
cross-border payments technology
http://www.reuters.com/article/us-banks-ripple-blockchain-idUSKCN12K20H

SALES POSITIONS AVAILABLE

We are a premier self-funded small ticket and
middle market full service equipment finance company.
Our compensation programs are aggressive and include full insurance benefits, matching 401k, etc.
Positions are available for well experienced industry
professionals with a minimum production level
of $400k per month in funded business.
Please email your resume to sschachtel@bankozarks.com
or call directly at 973-768-7501
Bank of the Ozarks was recognized as the top performing bank
in the United States, based on financial performance,
five years in a row, 2011-2015.
• Rated as "well capitalized" –
the highest available regulatory rating
• Publicly traded company on the
NASDAQ Global Select Market, symbol OZRK
• Headquartered in Little Rock, Arkansas
• Chartered in March 1903, a 111-year heritage
256 Offices, $18.5 billion in assets, second quarter
2016 net income of over $54 million
www.bankozarks.com/equipment

Bank of the Ozarks

We are an equal opportunity employer and give consideration for employment to qualified applicants without regard to race, color, religion, sex, national origin, sexual orientation, disability status, protected veteran status, or any other characteristic protected by federal, state, and local law. Member FDIC.

[headlines]
--------------------------------------------------------------


--You May Have Missed It
On-Demand Food Delivery Revolution
http://www.metroactive.com/features/Deliverance-DoorDash-Food-Dining-Guide-2016.html


--------------------------------------------------------------
Baseball Poem
God Protects Fools with Curveballs
by Tim Peeler

Going after her
Was chasing
A bad pitch,
A sharp curve
That tailed off
Into the dirt,
Evaded the end
Of my whirling bat.
Thank goodness
I only looked stupid
On the first strike.
Touching All Bases

Poems from Baseball
Tim Peeler
www.mcfarlandpub.com

[headlines]
--------------------------------------------------------------
Sports Briefs----
How Injuries Have Strengthened The Dallas Cowboys In 2016
http://www.bloggingtheboys.com/2016/10/20/13341626/how-injuries-have-strengthened-the-dallas-cowboys-in-2016-dak-prescott-tony-romo-dez-bryant
Chip Kelly's play-calling sabotaged Colin Kaepernick's return
http://www.pressdemocrat.com/sports/6210279-181/grant-cohn-chip-kellys-play-calling
[headlines]
--------------------------------------------------------------

California Nuts Briefs---
After 50 years in CHP cafeteria,
longtime cook still gets a thrill from coming to work
http://www.sacbee.com/news/politics-government/the-state-worker/article109295622.html
Winter Weather Forecast for California:
What's In Store For the Drought?
http://patch.com/california/saratoga/s/fx59h/winter-weather-forecast-for-california-whats-in-store-for-the-drought
(Leasing News provides this ad as a trade for investigative
reporting provided by John Kenny)
[headlines]
--------------------------------------------------------------



"Gimme that Wine"

http://www.youtube.com/watch?v=EJnQoi8DSE8

2016 California Wine Harvest Report
Early, Normal Yield, Exquisite Quality
https://www.winebusiness.com/news/?go=getArticle&dataid=175959
Global wine production expected to fall by 5% due to 'climatic events'
https://www.theguardian.com/lifeandstyle/2016/oct/20/global-wine-production-falls-2016-climatic-events
An ancient drought-friendly farming process could become the next organics
http://qz.com/802796/an-ancient-drought-friendly-farming-process-could-become-the-next-organics/
How Brooklyn Winery Turns 54 Truckloads
Of Grapes Into Fine Urban Wine
http://gothamist.com/2016/10/19/winemaking_at_brooklyn_
winery.php#photo-1
Sill Family acquires Ardente Estate Winery
http://napavalleyregister.com/star/news/local/business/sill-family-acquires-ardente-estate-winery/article_d0c07234-26dd-50bf-be2b-424af012406a.html
Beaujolais 2016 Vintage: Wines of Elegance and Charm
https://www.winebusiness.com/news/?go=getArticle&dataid=175893
On wine: Riesling a racy, floral white worthy of respect
http://www.pressdemocrat.com/lifestyle/6187449-181/on-wine-riesling-a-racy
Free Mobile Wine Program
http://leasingnews.org/archives/Feb2010/2_26.htm#mobile
Wine Prices by vintage
http://www.winezap.com
http://www.wine-searcher.com/
US/International Wine Events
http://www.localwineevents.com/
Leasing News Wine & Spirits Page
http://two.leasingnews.org/Recommendations/wnensprts.htm

[headlines]
----------------------------------------------------------------
This Day in American History
1520 - Magellan entered the strait which bears his name.
http://www.mariner.org/age/ma http://www.skittler.demon.co.uk/magellan.htm gellan.html
1692 - William Penn was deposed as Governor of Pennsylvania. His overtures of gratitude to James II for permitting religious freedom for dissenters of the Church of England led William and Mary to charge Penn with being a papist: A Roman catholic; one who adheres to the Church of Rome and the authority of the Pope; an offensive designation applied to Roman Catholics by their opponents. He was not.
http://xroads.virginia.edu/~CAP/PENN/pnintro.html .
1751 - The first Baptist association in the South was organized at Charleston, SC. It was formed under the initiative of Oliver Hart, who had left the Philadelphia area to become pastor of the Charleston Baptist Church in 1749.
1774 - First display of the word "Liberty" appeared on a flag, raised by colonials in Taunton, MA in defiance of British rule in colonial America.
1797 – The 44-gun, 204-foot U.S. Navy frigate USS Constitution, also known as Old Ironsides, was launched in Boston Harbor. It was never defeated in 42 battles. Constitution was the third of six original frigates authorized for construction by the Naval Act of 1794. Retired from active service in 1881, Constitution was designated a museum ship in 1907. In 1934, she completed a three-year, 90-port tour of the nation. Constitution sailed under her own power for her 200th birthday in 1997, and again in August, 2012, to commemorate the 200th anniversary of her victory over Guerriere. Usually berthed at Pier 1 of the former Charlestown Navy Yard, at one end of Boston's Freedom Trail, on May 18, 2015, Constitution entered Dry Dock 1 in Charlestown Navy Yard to begin a three-year restoration program.
1805 – Battle of Trafalgar, where Lord Nelson defeats Spain and France, establishes British naval supremacy for the next century, including trying to re-take its colonies now united in North America.
http://www.nelsonsnavy.co.uk/battle-of-trafalgar.html
1808 - Birth of American Baptist clergyman Samuel Francis Smith (d. 1895) in Boston. Credited with writing over 100 hymns, Smith is best remembered as the author of "America" ("My Country, 'Tis of Thee"), written at age 23, while a student at Andover Seminary.
1824 – Joseph Aspdin patented Portland cement, in England.
1837 - Under a flag of truce during peace talks, U.S. troops seized the Seminole Chief Osceola in Florida. Osceola, who was sick with malaria, knew the Indians could fight no more. He went to the General's fort at St. Augustine with a white flag. When Osceola went to General Jesup, the General had his men surround Osceola. They threw the white flag to the ground and put chains on his hands and feet. The Seminoles were so angry with Osceola's capture that they continued to fight for the next five years.
1845 - Birthday of Will Carleton (d. 1912), American poet, Hudson, Michigan. Michigan schools will honor his anniversary (by 1919 statute) by reading his poems on this day. Best known of his poems: "Over the Hill to the Poorhouse."
1861 - Union troops, under Gen. McClelland, suffered a devastating defeat in the second major engagement of the war. The Battle of Ball's Bluff produced the war's first martyr and led to the creation of a Congressional committee to monitor the conduct of the war. Union General Charles Stone was on watch at Leesburg, Virginia, while Union Gen. McCall's men were moving. Stone sent a detachment across the river on the night of October 20, and the inexperienced soldiers reported seeing a Rebel camp that turned out to be shadows. Stone decided to move more men over until a force of 1,600, under the command of Colonel Edward Baker, a US Senator, was poised for an attack the next morning. Baker was a close friend of President Lincoln, and Lincoln had named his second son after him. Baker placed his men in a dangerous position. They were in a clearing with their backs to the edge of Ball's Bluff, a 100-foot high cliff above the Potomac. They faced a wooded ridge that was rapidly filling with Southerners. The Confederates launched an attack at 3 p.m., and Baker's command was in trouble. Baker was killed, and many of his men jumped from the bluff to their deaths or scrambled down a narrow trail only to find their boats swamped in the river. Less than half made it back to the other side of the Potomac. The Union suffered 49 killed, 158 wounded, and 714 missing and captured, while the Confederates suffered 33 killed, 115 wounded, and one missing. Lincoln was stunned by the loss of his friend Baker, who became a Northern martyr despite his ineptitude in conducting the battle. The political fallout was swift. Angry Republicans were highly suspicious of McClellan, a Democrat, and other generals. The Joint Committee on the Conduct of the War was formed in December. This group was stacked with Radical Republicans who favored tougher treatment of the South and slaveholders. The committee's first investigation was the disaster at Ball's Bluff, and General Stone became the scapegoat. He was arrested for treason soon after and was jailed for six months.
1864 - Battle of Westport, MO (Kansas City) was a major Union victory as after the loss of this battle, the rebels were in retreat in this area until the end of the Civil War. It is called the "last great rebel raid" and a popular song to the tune of "The Yellow Rose of Texas" was often sung at Confederate camps.
http://www2.cr.nps.gov/abpp/battles/mo027.htm
http://bartonpara.com/civilwar/jw/rebraid.htm
1867 – Manifest Destiny. Near Medicine Lodge, KS, the Medicine Lodge Treaty was signed by southern Great Plains Indian leaders. The treaty requires Native American Plains tribes to relocate to a reservation in western Oklahoma.
1868 - Magnitude 7 earthquake at 7:53 AM, centered in Hayward, Calif..
http://www.seismo.berkeley.edu/seismo/faq/1868_0.html
1879 - Thomas A. Edison demonstrated the first incandescent lamp that could be used economically for domestic purposes. The prototype, developed at his Menlo Park, NJ, laboratory, could burn for 13 ½ hours.
1891 - Birthday of Ted Shawn (d. 1972), Kansas City, MO. Partially paralyzed by diphtheria, Shawn was introduced to ballet for the therapeutic purposes and became a professional dancer by the age of 21. The Denishawn School of Dancing was established with the help of his wife, Ruth St. Denis, and became the epicenter of much innovation in 20th century dance and choreography. Among his many achievements is Jacob's Pillow Dance Festival, which he inaugurated and directed for the remainder of his years, and such modern ballets as "Invocation to the Thunderbird," "Osage-Pawnee," "Labor Symphony" and "John Brown."
1892 - Birthday of James L Kelso (d. 1978), Duluth, MN. American Presbyterian archaeologist. He participated in digs at the biblical sites of Debir, Bethel and Jericho, and authored the text "Ceramic Vocabulary of the O.T."
http://members.tripod.com/~hardbop/byas.html
1902 – A five-month strike by the United Mine Workers ended.
1908 - The first two-sided vinyl record was offered for sale by the Columbia label in an ad running in this week's Saturday Evening Post.
1912 - Tenor Saxophone player Don Byas (d. 1972) was born Muskogee, OK.
http://www.oklahomajazz.com/byas.htm
1912 - Birthday of Comedian Minnie Pearl, born Sarah Ophelia Colley Cannon (d. 1996) in Centerville, TN. Destined to become a longtime fixture of Nashville's Grand Ole Opry, Pearl was famous for her comic monologues about hillbilly life and was featured on the long-running syndicated show "Hee Haw" from 1970 to 1990.
http://www.cnn.com/SHOWBIZ/misc/9603/pearl_obit/index.html
http://www.150.si.edu/150trav/remember/r1117.htm
1916 - Birthday of Floyd Clifford "Bill" Bevens (d. 1991) at Hubbard, OR. Bevens nearly pitched the first no-hitter in World Series history, pitching for the New York Yankees against the Brooklyn Dodgers. In Game 4 of the 1947 Series, in the bottom of the 9th with two out and two on, Cookie Lavagetto pinch-hit and doubled home both runners, spoiling the no-hitter and winning the game, 3-2. Sportscaster Red Barber's call: "Wait a minute...Stanky is being called back from the plate and Lavagetto goes up to hit...Gionfriddo walks off second...Miksis off first...They're both ready to go on anything...Two men out, last of the ninth...the pitch...swung on, there's a drive hit out toward the right field corner. Henrich is going back. He can't get it! It's off the wall for a base hit! Here comes the tying run, and here comes the winning run!...Friends, they're killin' Lavagetto! His own teammates, they're beatin' him to pieces! And it's taking a police escort to get Lavagetto away from the Dodgers!...Well, I'll be a suck-egg mule!" The hit was the last of Lavagetto's career as neither he nor Bevens would play in the Majors again.
1917 - Birthday of John Birks "Dizzy" Gillespie (d. 1993) at Cheraw, SC. Trumpet player, composer, bandleader, presidential candidate (I voted for him as "start of stage, screen, and outer space" Mad Magazine), and one of the founding fathers of modern jazz. In the early 1940s, Gillespie and alto saxophonist Charlie (Yardbird) Parker created be-bop. In the late 40s, he created a second music revolution by incorporating Afro-Cuban music into jazz. In 1953, someone fell on Gillespie's trumpet and bent it. Finding he could hear the sound better, he kept it that way; his puffed cheeks and bent trumpet became his trademarks. He won a Grammy in 1975 for "Oscar Peterson and Dizzy Gillespie" and again in 1991 for "Live at the Royal Festival Hall."
http://www.duke.edu/~jrw5/
http://www.cosmopolis.ch/english/cosmo2/dizzy.htm
http://www.downbeat.com/artists/window.asp?aid=161&
aname=Dizzy+Gillespie
http://www.geocities.com/BourbonStreet/8446/
http://www.harlem.org/people/gillespie.html
1921 - President Harding delivered the first speech by a sitting U.S. President against lynching in the deep South.
1927 – Construction began on the George Washington Bridge connecting New Jersey and New York across the Hudson River.
1928 - Birthday of Edward Charles "Whitey" Ford, Baseball Hall of Fame pitcher, New York, NY. "The Chairman of the Board" spent his entire 16-year career with the New York Yankees and he was voted into the Hall of Fame in 1974 with his buddy, Mickey Mantle, whose birthday is October 20! Ford is a ten-time All-Star and six-time World Series champion. Ford won both the Cy Young Award and World Series MVP Award in 1961 when he also established, and still holds, the World Series record for consecutive scoreless innings at 33 2/3, breaking Babe Ruth's record of 29 2/3. He led the AL in wins three times and in ERA twice. His career ERA of 2.75 is the second lowest in history. He remains the Yankees career wins leader and the Major League leader in World Series games won with 10.
1934 – In what many regard as the impetus for baseball in Japan, a Major League All-Star team led by Babe Ruth and Connie Mack sailed on tour to Hawaii and Japan. Star players with wives included Lou Gehrig, Jimmie Foxx, Charlie Gehringer, Lefty Gomez, Earl Averill, and Lefty O'Doul.
1937 – Birthday of Norman Wright (d. 2010), lead singer with the Del-Vikings, Philadelphia, PA
http://www.destinationdoowop.com/delvikings.htm
1938 - Jan Savitt records "Quaker City Jazz."
1940 - Birthday of Jimmy Beaumont, lead singer with the Skyliners, born Pittsburgh, PA. The Skyliners were best known for their 1959 hit "Since I Don't Have You" which remains an oldies staple at revivals.
http://www.vocalhalloffame.com/skyliners.htm
http://www.theskyliners.com/
http://www.amazon.com/exec/obidos/ASIN/B00000EP1O/ref=ase_avsearch-musicasin-20/
103-0570268-6906239#product-details
1940 – The first edition of Hemingway's "For Whom the Bell Tolls" was published.
1941 - Benny Goodman, the "King of Swing," cuts "Clarinet Ala King."
1942 - Birthday of guitarist Elvin Bishop, Glendale, CA.
1943 - Birthday of Brian Piccolo (d. 1970), Pittsfield, MA. He played running back at Wake Forest and with the Chicago Bears. His interracial friendship with Gale Sayers earned him certain fame, but at age 26, he was stricken with embryonal cell carcinoma, a virulent form of cancer that took his life seven months later. His life became the subject of a book, "Brian Piccolo: A Short Season," and a made-for television movie, "Brian's Song."
1944 - Organized Japanese resistance on Angaur, Palau Islands ends. A total of 1300 Japanese are killed and 45 are captured. American forces have suffered 265 dead and 1335 wounded. US heavy bombers are operating from the airfield. The Japanese garrisons on the remaining islands in the group are left isolated. Also, the first kamikaze attacks occurred as a Japanese fighter plane carrying a 440 lb. bomb attacked an Australian ship off Leyte Island as the Battle of Leyte Gulf began in the Philippines.
1944 – The first German city to fall to the Americans was Aachen after three weeks of battle.
1944 - MOON, HAROLD H., JR., Medal of Honor.
Rank and organization: Private, U.S. Army, Company G, 34th Infantry, 24th Infantry Division. Place and date: Pawig, Leyte, Philippine Islands, 21 October 1944. Entered service at: Gardena, Calif. Birth: Albuquerque, N. Mex. G.O. No.: 104, 15 November 1945. Citation: He fought with conspicuous gallantry and intrepidity when powerful Japanese counterblows were being struck in a desperate effort to annihilate a newly won beachhead. In a forward position, armed with a submachinegun, he met the brunt of a strong, well-supported night attack which quickly enveloped his platoon's flanks. Many men in nearby positions were killed or injured, and Pvt. Moon was wounded as his foxhole became the immediate object of a concentration of mortar and machinegun fire. Nevertheless, he maintained his stand, poured deadly fire into the enemy, daringly exposed himself to hostile fire time after time to exhort and inspire what American troops were left in the immediate area. A Japanese officer, covered by machinegun fire and hidden by an embankment, attempted to knock out his position with grenades, but Pvt. Moon, after protracted and skillful maneuvering, killed him. When the enemy advanced a light machinegun to within 20 yards of the shattered perimeter and fired with telling effects on the remnants of the platoon, he stood up to locate the gun and remained exposed while calling back range corrections to friendly mortars which knocked out the weapon. A little later he killed 2 Japanese as they charged an aid man. By dawn his position, the focal point of the attack for more than 4 hours, was virtually surrounded. In a fanatical effort to reduce it and kill its defender, an entire platoon charged with fixed bayonets. Firing from a sitting position, Pvt. Moon calmly emptied his magazine into the advancing horde, killing 18 and repulsing the attack. In a final display of bravery, he stood up to throw a grenade at a machinegun which had opened fire on the right flank. He was hit and instantly killed, falling in the position from which he had not been driven by the fiercest enemy action. Nearly 200 dead Japanese were found within 100 yards of his foxhole. The continued tenacity, combat sagacity, and magnificent heroism with which Pvt. Moon fought on against overwhelming odds contributed in a large measure to breaking up a powerful enemy threat and did much to insure our initial successes during a most important operation.
1945 - Top Hits
"I'll Buy That Dream" - The Pied Pipers
"Till the End of Time" - Perry Como
"On the Atchison, Topeka and Santa Fe" - Johnny Mercer
"You Two Timed Me One Time Too Often" - Tex Ritter
1948 - Birthday of William Ellis "Bill" Russell, former Dodgers manager and player, Pittsburgh, KS. Russell played his entire 18-year, 2,181-game career with the LA Dodgers as the starting shortstop for four NL pennant winners and one World Series champion. Russell was the shortstop for eleven years, anchoring an infield that included 3B Ron Cey, 2B Davey Lopes and 1B Steve Garvey. This infield has the distinction of being the longest intact unit in baseball history with eight and a half seasons together. He also served as the team's manager from 1996 to 1998.
1950 - WILSON, RICHARD G., Medal of Honor.
Rank and organization: Private First Class, U.S. Army, Co. 1, Medical Company, 187th Airborne Infantry Regiment. Place and date: Opari, Korea, 21 October 1950. Entered service at: Cape Girardeau Mo. Born: 19 August 1931, Marion, Ill. G.O. No.: 64, 2 August 1951. Citation: Pfc. Wilson distinguished himself by conspicuous gallantry and intrepidity above and beyond the call of duty in action. As medical aid man attached to Company I, he accompanied the unit during a reconnaissance in force through the hilly country near Opari. The main body of the company was passing through a narrow valley flanked on 3 sides by high hills when the enemy laid down a barrage of mortar, automatic-weapons and small-arms fire. The company suffered a large number of casualties from the intense hostile fire while fighting its way out of the ambush. Pfc. Wilson proceeded at once to move among the wounded and administered aid to them oblivious of the danger to himself, constantly exposing himself to hostile fire. The company commander ordered a withdrawal as the enemy threatened to encircle and isolate the company. As his unit withdrew Private Wilson assisted wounded men to safety and assured himself that none were left behind. After the company had pulled back he learned that a comrade previously thought dead had been seen to be moving and attempting to crawl to safety. Despite the protests of his comrades, unarmed and facing a merciless enemy, Pfc. Wilson returned to the dangerous position in search of his comrade. Two days later a patrol found him lying beside the man he returned to aid. He had been shot several times while trying to shield and administer aid to the wounded man. Pfc. Wilson's superb personal bravery, consummate courage and willing self-sacrifice for his comrades reflect untold glory upon himself and uphold the esteemed traditions of the military service.
1950 - Earl Lloyd, first NBA Black Assistant Coach and the first Black chief scout, becomes the first Black person to play in an NBA game, a day before Charles Cooper and Nat "Sweetwater" Clifton.
1950 - "The Stu Erwin Show." This often-imitated sitcom was one of the first of its kind and immensely popular. Stu Erwin starred as himself, a bumbling high school principal; June Collyer (his real-life wife) as his level-headed wife, June; Ann Todd and Merry Anders as their daughter, Joyce; Shelia James Kuehl as younger daughter, Jackie; Martin Milner as Joyce's boyfriend and alter husband, Jimmy Clark; and Willie Best as Willie, the handyman. The show was also called, "Life with the Erwins," "The New Stu Erwin Show," and "The Trouble with Father."
1953 - Top Hits
"Vaya Con Dios" - Les Paul & Mary Ford
"You, You, You" - The Ames Brothers
"Crying in the Chapel" - June Valli
"I Forgot More Than You'll Ever Know "- The Davis Sisters
1954 - Ian Fleming's aristocratic spy, James Bond, made his film debut when first portrayed by actor Barry Nelson in an episode of the television series "Climax," titled "Casino Royale" in 1954. Peter Sellers and David Niven played the role in the 1967 movie, and David Craig, the current Bond, in the 2006 remake.
http://www.all-reviews.com/videos-2/casino-royale.htm
1956 - Quarterback and place-kicker George Blanda of the Chicago Bears missed his first extra-point attempt after a record-setting 156 in a row. His kick sailed off to the left, but it hardly mattered as the Bears defeated the Baltimore Colts, 58-27.
1956 - Elvis Presley visits his favorite local movie theater, the Memphian, and is beset by an adoring crowd who, in the ensuing melee, scratch his new Cadillac. Thus begins Elvis' new habit of renting the entire theater whenever he wants to watch a movie.
- "Jailhouse Rock" becomes Elvis Presley's ninth Billboard chart topper in the last year and a half. The movie of the same title opened in U.S. theatres. The flick also starred Judy Tyler, Mickey Shaughnessy, Vaughn Taylor, Jennifer Holden, Dean Jones and Anne Neyland. Elvis Presley fans consider it to be his favorite. It was not Elvis's favorite, as he wanted to do "serious acting," rather than just appear in "costumes and sing," he said often.
1957 – The first overture of the city of Minneapolis was rejected by Calvin Griffith, owner of the Washington Senators. The team eventually moved there in 1960 and became the Minnesota Twins.
1958 - Orchestral strings were used for the first time in a rock and roll tune. Buddy Holly recorded "It Doesn't Matter Anymore," written by Paul Anka. Sadly, it would be Holly's last studio session. The song wasn't released until after his death in February of 1959.
1959 - President Eisenhower signed an executive order transferring Dr. Werner von Braun and other German scientists from the United States Army to NASA. By the late 1960s, his rockets were taking men to the moon. At age 25, he had masterminded the V-2 rocket for Nazi Germany.
1959 - The Solomon R. Guggenheim Museum of modern and contemporary art, designed by Frank Lloyd Wright, opened in New York City.
(lower half of: http://memory.loc.gov/ammem/today/oct21.html )
1959 – Branch Rickey, the man who signed Jackie Robinson to a Brooklyn Dodger contract, launched a third professional baseball league, the Continental League. Rickey had resigned from the Pittsburgh Pirates to become league president. The five founding cities were New York, Houston, Minneapolis-St. Paul, Toronto, and Denver, then Atlanta, Buffalo, and Dallas. When the National League expanded to include New York Metropolitans and Houston Colt 45s, and the Washington Senators agreed to move to Minneapolis, the Continental League folded.
1960 - The fourth and last debate preceding the presidential election between Senator John F. Kennedy and Vice President Richard M. Nixon was televised from New York City. Kennedy would go on to win with an electoral vote of 303; Nixon 219, and Sen. Harry F. Byrd, 15. Kennedy won 49.7% and Nixon 49.6% of the popular vote, making the election one of the closest in U.S. history at the time. In congressional elections, the Democrats took a 65-35 majority in the Senate. In the House, they lost 20 seats but kept a majority of 263-174.
http://memory.loc.gov/ammem/today/oct21.html
1960 - The Accutron, the world's first electronic watch, went on sale. The watch, produced by Bulova Watch Company in Jackson Heights, New York, used transistorized electronic circuits and a miniature power cell, instead of a spring and gears, to move the watch's hands.
1961 - Top Hits
"Hit the Road Jack" - Ray Charles
"Runaround Sue" - Dion
"Bristol Stomp" - The Dovells
"Walk on By" - Leroy Van Dyke.
1961 - Bob Dylan records his first album, "Bob Dylan," for Columbia Records. The album presents the 20-year old singer accompanied by his guitar and harmonica. The recording is done in a day and productions costs run $400. Filling out his income-tax form, Dylan gives his name as Blind Boy Grunt.
http://www.rockmine.music.co.uk/BobBooks.html
1963 - Michigan Bell Telephone placed into service the first "trimline telephone". The dial was mounted in the receiver midway between the mouth and the ear pierces, eliminating the need to reach for the base when dialing. It introduced the telephone to its entire territory on learning its popularly on August 2, 1965, at a monthly charge of $1.00.
1964 - The Rolling Stones appear on Ed Sullivan's TV variety show. It was the first time American audiences had seen the Stones. Founding Stones Mick Jagger and Keith Richards met during grade school and ran into each other when Jagger was studying at the London School of Economics and Richards was at art school. They formed the Rolling Stones in 1962 and were soon playing a steady series of nightclubs and bars in London. They released their first single in Britain in 1963. Before long, the Stones became known as the anti-Beatles: They were long-haired, grungy, and wild, while the Beatles seemed wholesome and safe. A string of drug-related arrests plagued various band members--Brian Jones' drug problems probably led to his death in 1969, and Keith Richards struggled with heroin addiction before getting clean in 1977. They are on another tour. I can personally testify they are still quite the performers. "I Can't Get No Satisfaction" has been voted by Billboard magazine as still the most popular rock and roll song.
1966 - Grateful Dead, Lightnin' Hopkins & Loading Zone at the Fillmore, with dancing & strobe light show, San Francisco
1967 - Over 250 protestors were arrested when thousands of the 50,000 participants in a rally against the Vietnam War at Washington, DC crossed the Potomac River and stormed the Pentagon. No shots were fired, but many demonstrators were struck with nightsticks and rifle butts. Similar demonstrations occurred simultaneously in Japan and Western Europe.
1969 - Top Hits
"I Can't Get Next to You" - The Temptations
"Hot Fun in the Summertime" - Sly & The Family Stone
"Suspicious Minds" - Elvis Presley
"Since I Met You, Baby" - Sonny James
1972 - John H. Conyers becomes the first African-American to enter the US Naval Academy.
1972 - Chuck Berry's "My Ding-a-Ling" hit #1 in the U.S. It was number one for two weeks.
1973 – The Oakland A's clinched their second consecutive World Series with a 5-2 win over the New York Mets.
1973 - Fred Dryer, defensive end for the Los Angeles Rams, and later, TV's "Hunter", became the first player in NFL history to score two safeties in the same game in the Rams' 24-7 victory over the Green Bay Packers.
1975 - Catcher Carlton Fisk of the Boston Red Sox hit a home run in the 12th inning to defeat the Cincinnati Reds, 7-6, in the sixth game of the World Series. Fisk's dramatic homer forced a seventh game in what is generally considered one of the best World Series ever and Fisk's HR is among the greatest World Series moments.
1975 - The city of Los Angeles declares this "Elton John Week" and awards the musician his own star on the Hollywood Walk of Fame at 6915 Hollywood Blvd.
1976 - The Cincinnati Reds sweep the New York Yankees in the World Series. In game four, played this day, with Johnny Bench slugging two home runs for five RBIs, the Reds rang up a 7-2 victory. It was the Big Red Machine's second straight World Series championship.
1977 - Top Hits
"You Light Up My Life" - Debby Boone
"Nobody Does It Better" - Carly Simon
"That's Rock 'n' Roll" - Shaun Cassidy
"Heaven's Just a Sin Away" - The Kendalls
1980 - After failing short in 1915 and 1950, the Phillies won their first World Series title. Mike Schmidt knocked in two runs and Tug McGraw stopped Kansas City's hitters, 4-1, in Philadelphia. The Phils won the Series, 4 games to 2.
1983 - The United States sent a ten-ship task force to Grenada, one of the smallest independent nations in the Western Hemisphere and one of the southernmost Caribbean islands in the Windward chain. The Cuban government had decided to utilize the former British colony as a holding place for arms and military equipment, complete with a major airport. Eastern Caribbean nations fully understood the implication of the communist threat and called upon the United States for help. The response was Operation Urgent Fury, a multinational, multiservice effort. Commanding officers of the US Navy ships have not yet been told what the mission in Grenada--to evacuate U.S. citizens, neutralize any resistance, stabilize the situation and maintain the peace.
1985 - William 'The Refrigerator' Perry of the Chicago Bears led his team to a 23-7 win over the Green Bay Packers. Perry, weighing in at 325 pounds (more than some Frigidaires), became a folk hero as he cut a path for Walter Payton's two TDs. He then plodded over the goal line himself for another score.
1985 - A television special called "The Carl Perkins and Friends Show," marked the 30th anniversary of the song "Blue Suede Shoes." The event featured Carl Perkins, the song's writer, along with Dave Edmunds, Eric Clapton, George Harrison and Ringo Starr.
1985 - Top Hits
"Take on Me" - a-ha
"Saving All My Love for You" - Whitney Houston
"Part-Time Lover" - Stevie Wonder
"You Make Me Want to Make You Mine" - Juice Newton
1988 - Joan, the last hurricane of the season, neared the coast of Nicaragua packing 125 mph winds. Joan claimed more than 200 lives as she moved over Central America, and total damage approached 1.5 billion dollars. Crossing more than 40 degrees of longitude, Hurricane Joan never strayed even one degree from the 12 degree north parallel.
1989 - First black owners (Bertram Lee and Peter Bynoe) to own a major sports team, purchased the Denver Nuggets for $65 million.
http://www.piperrudnick.com/lawyers/AttorneyBio.asp?id=20881
http://www.geocities.com/~arthurh/Denver-Nuggets.html
http://www.nba.com/nuggets/
1989 - Unseasonably cold weather continued to grip the south central and southeastern U.S. Twenty cities reported record low temperatures for the date, including Calico, AR with a reading of 26 degrees, and Daytona Beach, FL with a low of 41 degrees. Squalls in the Great Lakes Region finally came to an end, but not before leaving Marquette, MI buried under 12.7 inches of snow, a record 24 hour total for October.
1994 – Déjà vu all over again? North Korea and the Clinton administration signed an agreement that required North Korea to stop its nuclear weapons program and agree to inspections.
1995 - Mariah Carey's "Daydream" was the number one album in the U.S. The album featured the smash hits "Fantasy" and "One Sweet Day" (both debuted on the singles chart at #1).
1997 - The Guinness Book of Records announced that Elton John's "Candle in the Wind" (Princess Diana version) was now the biggest selling single record of all time, with 31.8 million sales in the first 40 days after its release, eclipsing the previous record held by Bing Crosby's "White Christmas." The Crosby song sold an estimated 30 million copies worldwide -- in 55 years.
1998 – "Patch Adams," starring Robin Williams, opened in the United States. The film was based on the '70s true story of a man who wanted desperately to be a doctor and help people, but spurned the melancholy protocol of medical school in favor of clowning and making a personal connection with patients. Williams and the film were both nominated for Golden Globes.
1998 - The invincible New York Yankees won their 24th World Series. They beat the San Diego Padres, 3-0, to sweep the Series. It was New York's second title in three years and its first sweep since 1950. Scott Brosius was MVP after finishing with a .471 batting average, eight hits, two home runs and six runs batted in. Mariano Rivera and Jeff Nelson both pitched in three Yankee games and both finished with a 0.00 ERA. The Game 4 victory gives the Yankees 125 wins against 50 losses for a .714 winning percentage, the best in the Majors since their Murderers' Row champions of 1927, as their AL record of 114 regular-season victories were the most ever.
2000 - In the longest World Series game ever played, the Yankees take Game 1 of the Subway Series, thanks to Jose Vizcaino's 12th inning two-out single, defeating the Mets, 4-3 in four hours and fifty-one minutes. The victory surpasses the streak established by the Murderers' Row clubs as the present Bronx Bombers win their 13th consecutive World Series game.
2002 - Florida team president David Samson, in an effort to get fans "falling back in love with the Marlins,'' announces plans which includes free hot dogs and a cozier atmosphere at Pro Player Stadium. The average crowd of 10,038 per home game, more than a third less than the previous season, was next-to-last in the Majors in attendance this year.
2003 - Elton John signs the deal for the first of his famous "Red Piano" concerts at Las Vegas' Caesar's Palace.
2005 - Bob Seger sings the US national anthem before today's World Series game between the Detroit Tigers and the visiting St. Louis Cardinals.
2006 - After hosting Super Bowl XL at Ford Field in February, Detroit becomes just the second city to host both a Super Bowl and a World Series in the same calendar year. San Diego was the site of the NFL Championship game and Fall Classic in 1998.
2013 – New Jersey became the 14th state to recognize same-sex marriages.
2014 - Jeffrey Fowle, one of three Americans held in North Korea for crimes against the state, has been released. Fowle was accused of leaving a Bible in a club for mariners.
World Series Champions
1973 - Oakland Athletics
1976 - Cincinnati Reds
1980 - Philadelphia Phillies
1998 – New York Yankees
-------------------------------------------------------------

SuDoku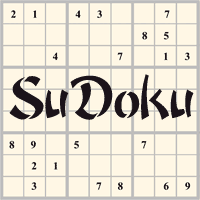 The object is to insert the numbers in the boxes to satisfy only one condition: each row, column and 3x3 box must contain the digits 1 through 9 exactly once. What could be simpler?
http://leasingnews.org/Soduku/soduko-main.htm
--------------------------------------------------------------

Daily Puzzle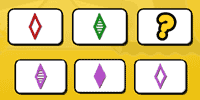 How to play:
http://www.setgame.com/set/puzzle_frame.htm
Refresh for current date:
http://www.setgame.com/set/puzzle_frame.htm
--------------------------------------------------------------


http://www.gasbuddy.com/
http://www.gasbuddy.com/GB_Map_Gas_Prices.aspx
http://www.gasbuddy.com/GB_Mobile_Instructions.aspx
--------------------------------------------------------------

Weather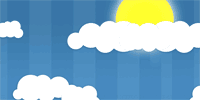 See USA map, click to specific area, no commercials
--------------------------------------------------------------

Traffic Live---
Real Time Traffic Information
You can save up to 20 different routes and check them out with one click,
or type in a new route to learn the traffic live
--------------------------------