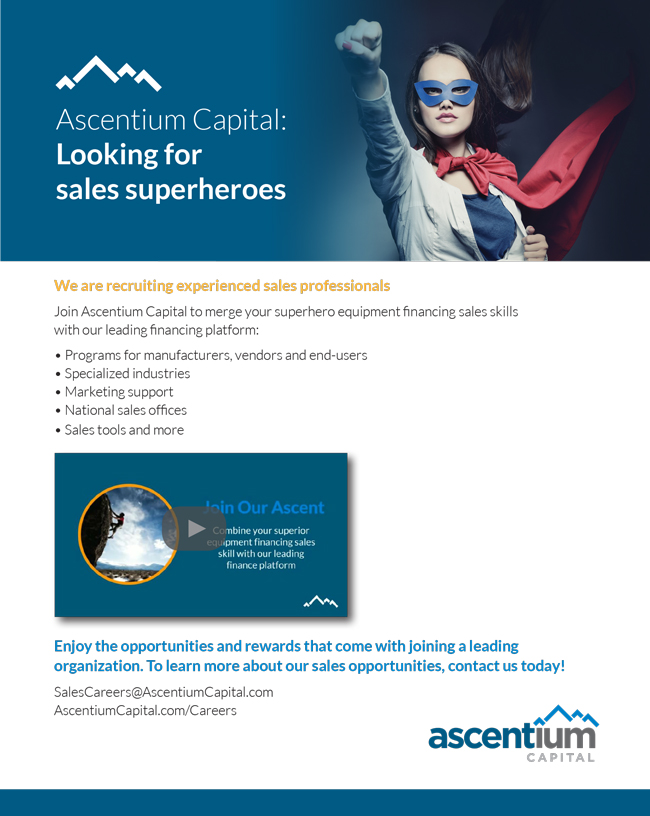 Friday, September 9, 2016


Today's Equipment Leasing Headlines

Vehicle Leasing Volume Surges Past 31% in Q2
by Auto Remarketing Staff
New Hires/Promotions in the Leasing Business
and Related Industries
Leasing Industry Ads---Help Wanted
Ascentium Capital
Five Pass the CLFP Exam
Bringing Total to 343 Active
Academy for Lease and Finance Professionals
One Class Left in 2016, Next in 2017
The Salary You Need to Buy a Home in Your Area
Map
Beige Book Reports "Modest Pace"
July through late August
Mark Wada Named Best Lawyer in America
in the area of Banking and Finance
Leasing/Finance Conferences Updated
Attendance: ELFA 714/NACLB 409/NEFA 225/NAELB 65
Emerging Talent Regional Networking Event
ELFA Members Companies to Invite 2-3 Emerging Talent
Don't Breathe/Mia Madre
Hello, My Name Is Doris/Weiner/A Taste of Honey
Film/Digital Reviews by Leasing News' Fernando Croce
Chocolate Labrador Retriever Mix
Beaverton, Oregon Adopt-a-Dog
Leasing News Classified Ads
Operations / Remarketing / Repossessions
News Briefs---
Wells Fargo Fined $185 Million
for Years of Harm to Customers
Hewlett-Packard Enterprise shrinks again in $8.8B spin off
Gets $2.5 Billion 50.1% Stake in Company
Funding Circle 'basically halved' US lending volumes
at the start of the year
Mortgage rates remain stuck at a low level,
spurring refinances

Broker/Funder/Industry Lists | Features (writer's columns)
Top Ten Stories Chosen by Readers | Top Stories last six months
www.leasingcomplaints.com (Be Careful of Doing Business)
www.evergreenleasingnews.org
Leasing News Icon for Android Mobile Device
You May have Missed---
Baseball Poem
Sports Briefs---
California Nuts Brief---
"Gimme that Wine"
This Day in American History
SuDoku
Daily Puzzle
GasBuddy
Weather, USA or specific area
Traffic Live----
######## surrounding the article denotes it is a "press release" and was not written by Leasing News nor information verified, but from the source noted. When an article is signed by the writer, it is considered a "by line." It reflects the opinion and research of the writer.


Please send a colleague and ask them to subscribe. We are free.
Email kitmenkin@leasingnews.org and in subject line: subscribe

[headlines]
--------------------------------------------------------------
Vehicle Leasing Volume Surges Past 31% in Q2
by Auto Remarketing Staff
In what should portend strong certified pre-owned unit sales down the road, Experian's latest State of the Automotive Finance Market report highlighted leasing volume as a share of all new models financed set another record during the second quarter.
Analysts on Tuesday indicated leasing continued its strong growth as the share of new vehicles leased jumped from 26.92 percent in Q2 2015 to a record-high of 31.44 percent in Q2 2016.
Even used vehicle leasing, which accounts for a small slice of the lease market, experienced growth, moving from 3.26 percent share in Q2 2015 to 3.71 percent in Q2 2016.
The credit quality of those new leases that were originated during the second quarter remained strong as 48.10 percent of those lessees fell into the prime tier with credit scores at 661 to 780. Finance companies decided to take a little more risk in the lease space, too: Experian noticed a 17 basis point rise in leases to subprime customers as the Q2 level came in at 7.41 percent.
Q2 2016 findings:
The average monthly payment for a used vehicle was $364, up from $361 in Q2 2015.
The average monthly payment for a new vehicle loan was $499, up from $483 in Q2 2015.
The average new vehicle loan amount was $29,880, up $1,356 from the Q2 2015 average new vehicle loan amount of $28,524.
Average customer credit scores for new vehicle loans fell slightly, from 709 in Q2 2015 to 708.
The average loan term for a new vehicle went from 67 months in Q2 2015 to 68 months.
"Fear of an impending automotive subprime bubble has been swirling around the industry since the recovery from the Great Recession," Experian said. "Those fears haven't come to fruition."
Overall, Experian reported that finance companies held $1.027 trillion in outstanding balances through the second quarter; that's up from $932 billion a year earlier.
Each of the four major categories of providers that Experian designates posted year-over-year gains in outstanding balances. Those four categories include commercial banks (up by $27 billion), captives (up $13 billion), credit unions ($33 billion) and finance companies that do not hold deposits and often take on subprime risk (up $21 billion).
Experian highlighted used-vehicle loans grew to record heights in terms of average dollar amount and overall loan share during the second quarter.
The average used vehicle loan reached an all-time high of $19,101 in Q2, up from $18,671 in Q2 of last year.
Used-vehicle contract volume also reached a new peak, accounting for 55.61 percent of all vehicle loans during the second quarter.
Analysts noticed the growth was driven by jumps in prime and super-prime consumers choosing used vehicles. Specifically, 43.3 percent of super-prime consumers selected a used vehicle, which represents a 10 percent increase over 2015. For prime consumers, 59.9 percent chose used, a 6.6 percent increase over the previous year.
This shift also helped push the average credit score for a used vehicle loan from 645 in Q2 2015 to 648 in Q2 2016.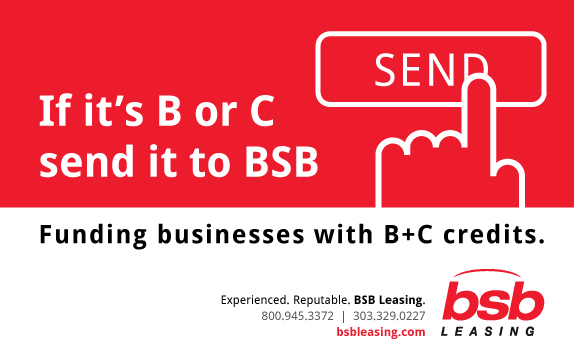 [headlines]
--------------------------------------------------------------
New Hires/Promotions in the Leasing Business
and Related Industries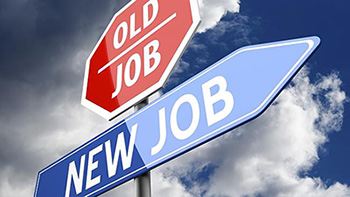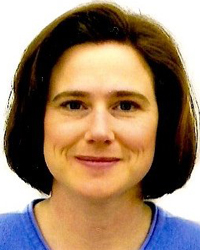 Liz Abreu was hired as Operations Manager at Crest Capital, Marietta, Georgia. Previously, she was Funding Specialist, Gateway One Lending & Finance (March, 2012 - September, 2016); Documentation Manager, Bulldog Truck and Equipment Sales, LLC (June, 2010 – January, 2012); Credit Manager, American Bank Leasing (2005 – 2010). Education: Berry College, BA, Hotel Management (1992 – 1995).
https://www.linkedin.com/in/liz-abreu-61702246
Mark Belanger was hired as Vice President of Operations Beacon Funding, Northbrook, Illinois. "Prior to joining Beacon Funding, Belanger worked at Deutsche Leasing USA for nearly nine years. As the Managing Director, he managed all operational functions for the German equipment leasing company. By traveling to Germany regularly, he was able to gain valuable skills in international business and finance. Belanger graduated from Norwich University, a military college in Vermont, with a degree in Business Administration. Upon graduating, he was commissioned as 2nd Lieutenant in the Air Force, earned his wings, and served for four years."
https://www.linkedin.com/in/mark-belanger-68746216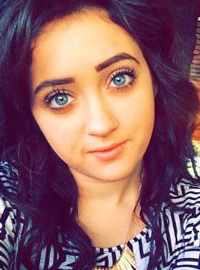 Jackie Counts was hired as National Account Executive Quorus Commercial, Salt Lake City, Utah. Previously, she was National Account Executive, Partners Capital Group (2016 – 2016); National Account Executive, Mazuma Capital Corp. (2015 – 2016); Sales Coach, Simply Connected (2012 – 2015).
https://www.linkedin.com/in/jackie-counts-15609a106


David Feldser was hired as Senior Vice President, Wintrust Commercial Finance, Frisco, Texas. He is based out of Charlotte, North Carolina. Previously, he was Director, NXT Capital (May, 2015-September, 2016). He started his career as FMP, GE Capital, January, 2001; promoted June, 2004, VP Senior Account Manager; promoted June, 2011, Managing Director. Education: Rice Business - Jones Graduate School of Business, MBA, Finance (2006 – 2008); Wake Forest University, Bachelor's degree, Analytical Finance (1997 – 2000).
https://www.linkedin.com/in/davidfeldser
David Heidt was hired as Vice-President, Direct Originations Group, Wintrust Commercial Finance, Frisco, Texas. He is located in Chicago, Illinois. Previously, he was Director, NXT Capital (October, 2013 - September, 2016); Senior Vice President, CapitalSource, Inc. (May, 2010 – November, 2012); SVP, RBS Asset Finance, Inc. (January, 2002 – April, 2010). Education: Babson College, Franklin W. Olin Graduate School of Business, MBA (1982 – 1984). University of Massachusetts, Amherst, BA (1978 – 1982).
https://www.linkedin.com/in/david-heidt-a567061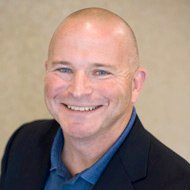 Michael Jones was hired as Managing Director of CIT Equipment Finance. He is based in Jacksonville, Florida. Previously, he was SVP and Managing Director of the Vendor Equipment Finance Group EverBank February (2004 – July 2016); Executive Director, Office Products Group, U.S. Bank (1996 – 2004); Vice President of Operations, Owner/Operator, JBA (1994 – 1996); District Manager, Sunoco (1990 – 1994); Executive Officer, Platoon Leader (Ranger) US Army (1983 – 1990). Education: Widener University, Bachelor of Science (BS), Accounting and Finance (1982 – 1986).Participated in; Football, Wrestling and Tau Kappa Epsilon Fraternity.US Army
Ranger (1983 – 2000). Upon graduating from the top of my class at Basic Training in 1983, I was offered the opportunity to complete my college education for a five year active duty commitment. From 1983 through 1986, I completed my undergraduate degree while completing numerous military courses at locations across the country. I was selected for Ranger School in 1987, upon graduation reported to a Rapid Deployment Force responsible for activity in Central and South America. From 1987-1990 my unit deployed numerous times, once to a hostile territory and once in combat.
https://www.linkedin.com/in/mike-jones-4574882b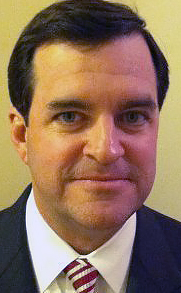 Ernie Meland was promoted to Business Development Manager at EverBank Business Capital. He is based out of Charlotte, North Carolina. He joined the firm April, 2016. Previously, he was Vice President, Regions Equipment Finance Corporation (September, 2014 – March, 2016); SVP, Corporate Finance, Equipment, GE Capital (October, 2011 – August, 2014); Co-Founder, CEO of Vicar Lighting, Florida, Enveniam, Inc. (March, 2009 – July, 2011). Prior, he was SVP, Account Executive, GE Capital (January, 1993 - June, 2003); promoted July, 2003 to Customer Growth Leader, Access GE/Blackbelt; promoted SVP, Enterprise Client Manager (January, 2006-February, 2009). Education: Southern Methodist University, Cox School of Business, BBA, Business, Finance and Accounting (1982 – 1986).
Activities and Societies: Phi Delta Theta
https://www.linkedin.com/in/ernestmeland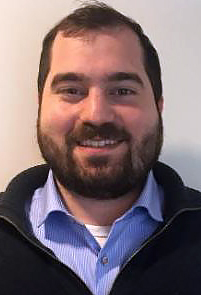 Mike Morandell was promoted to Assistant Vice President, Business Development Officer, for the East Division of Crestmark Bank, Troy, Michigan. "Morandell, recently based in Troy, Michigan, has relocated to Hermitage, Pennsylvania, and is responsible for business development in Western Pennsylvania, Western New York, Northeastern Ohio, and West Virginia. He reports to James Farrell, first vice president, East Division sales manager. Morandell joined Crestmark in 2010 as a client analyst in operations, and was promoted to field examiner in 2011. In 2013, he was promoted to assistant vice president, senior field examiner. In early 2016, he started new business development training... (He) has a bachelor of arts in economics and marketing from Kent State University. While at Kent State, he completed an internship with United States Senator Sherrod Brown of Ohio."
https://www.linkedin.com/in/mike-morandell-469a7434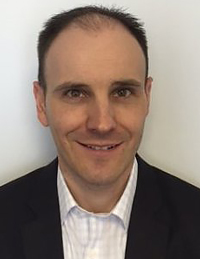 Jean Simon was hired as Vice-President, Direct Sales Division, Hitachi Capital Canada, Quebec City, Canada. Previously, he was at GE Capital, where he joined the firm as senior Account Manager, September, 2003; promoted to Sales Manager, Eastern Quebec & Maritimes, January, 2014. Prior, he was Assistant of a stock broker BMO Nesbitt Burns (October, 1999 – May, 2001). Education: HEC Montréal, Bachelor, Finance (1998 – 2001).
https://ca.linkedin.com/in/simon-jean-b7907212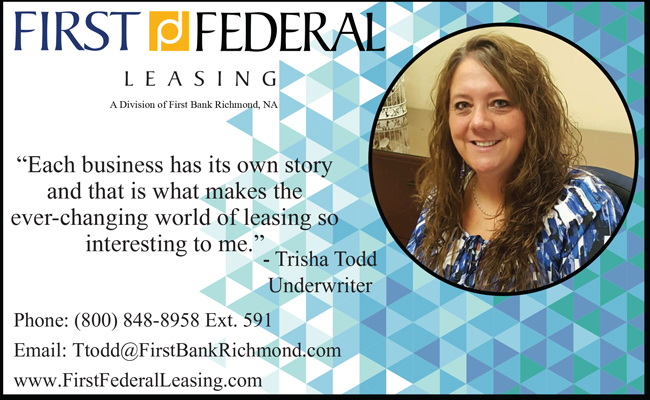 [headlines]
--------------------------------------------------------------
Leasing Industry Ads---Help Wanted
Ascentium Capital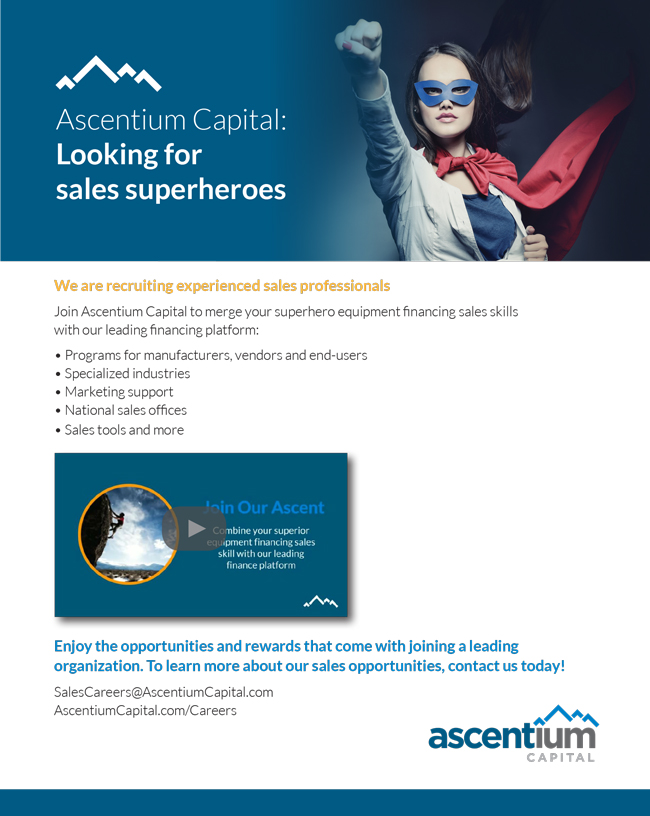 [headlines]
--------------------------------------------------------------
Five Pass the CLFP Exam
Bringing Total to 343 Active
Passing the eight hour online Certified Leasing and Finance Professional Exam are:


Michael Green, CLFP
– Managing Partner
Dakota Financial, LLC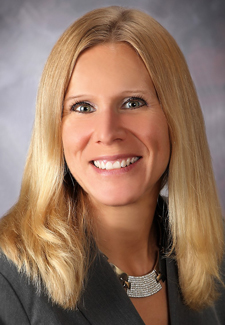 Jill Molitor, CLFP
Credit Supervisor
Stearns Bank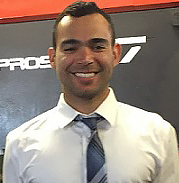 Dirk Onink CLFP Associate
Team Leader, Commercial Finance Division
TEQLease.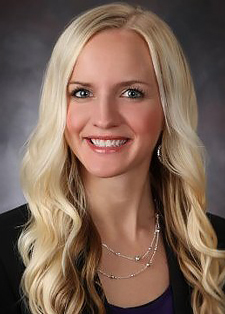 Kayla Perlinger, CLFP
Senior Syndication Analyst
Stearns Bank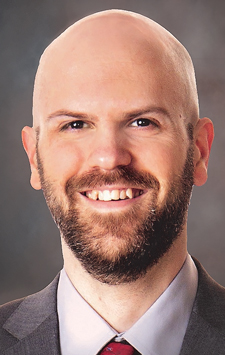 Joe Schluender, CLFP
VP Credit & Risk Manager
Stearns Bank
Nick Gibbens, CLFP, Vice President and Business Unit Manager, Equipment Finance Division, Bank of the West, remarked: "I have admired my fellow lease and finance professionals who have dedicated the time to improve their knowledge and understanding of the equipment finance industry.
"The recent collaboration with the ELFA brings this credential more visibility and some additional relevance to many of the markets I support at Bank of the West Equipment Finance. I was impressed with the level of detail required to prepare for the test and will use the CLFP Handbook as a handy reference for questions that arise in the future."
The CLFP designation identifies an individual as a knowledgeable professional to employers, clients, customers, and peers in the equipment finance industry. There are currently 343 active Certified Lease & Finance Professionals and Associates throughout the world. For more information, call Executive Director Reid Raykovich, CLFP at (206) 535-6281 or visit http://www.CLFPfoundation.org.
List of Member Companies with two or More CLFP's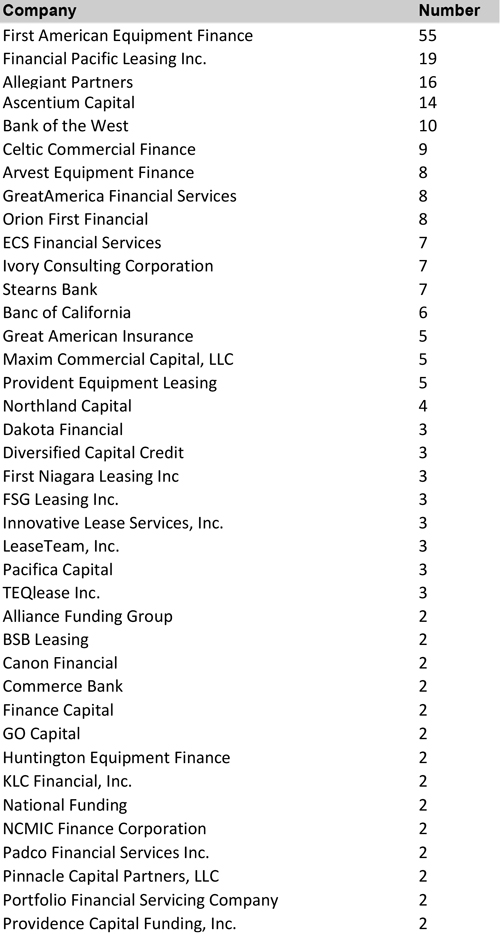 [headlines]
--------------------------------------------------------------
Academy for Lease and Finance Professionals
One Class Left in 2016, Next in 2017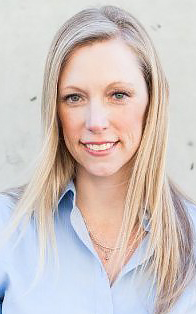 Reid Raykovich, CLFP, Executive Director of the Certified Leasing and Finance Professional Foundation, notes the September Academy
is sold out. Now is the time to prepare for:
Up-Coming Classes
Denver Area
Academy for Lease & Finance Professionals -
Thu, November 03, 2016 8:00 AM (PDT) End. Sat.• Littleton, CO
Minnesota Area
Academy for Lease & Finance Professionals
Thu, February 23, 2017 8:00AM (PST) * St. Cloud, MN
The cost to attend the class is $600 and the cost of the exam is $695. When purchased together, the total is discounted to $1250. Current CLFPs are offered a discounted price of $395 and class attendance satisfies the Recertification requirement.
The ALFP is a three-day event designed to fully prepare an individual to sit for the CLFP exam assuming the attendee has already self-studied. During the first two days, all of the required sections of the CLFP exam are covered in-depth and on the third day, the exam is offered, but not mandatory.
Students are strongly advised to have read and studied The Certified Lease & Finance Professionals' Handbook prior to attending the class in order to ensure success.
CLFP also has a mentor program. For questions or to register, please contact: reid@CLFPfoundation.org or (206) 535-6281
[headlines]
--------------------------------------------------------------
[headlines]
--------------------------------------------------------------
Beige Book Reports "Modest Pace"
July through late August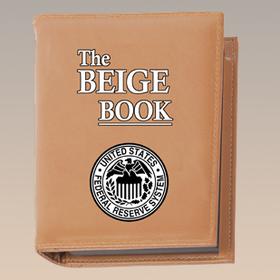 "Reports from the twelve Federal Reserve Districts suggest that national economic activity continued to expand at a modest pace on balance during the reporting period of July through late August..."
"Banking and Finance
Demand for business and consumer credit varied widely but grew at moderate pace overall. Bankers in San Francisco reported strong demand for loans, while demand for loans in Dallas remained soft. Commercial and industrial lending activity slowed in some Districts, but Philadelphia reported that most loan categories grew at a faster pace than in the previous report. Small to medium-sized banks in the New York District noted strong demand across all loan categories. According to the Dallas and Kansas City Districts, some oil and gas companies reported challenges obtaining credit.
"Credit quality remained favorable for most Districts. However, contacts in the Richmond District noted that credit quality deteriorated slightly. Bankers in the St. Louis District reported that creditworthiness was largely unchanged for most loan applicants but declined somewhat for commercial and industrial lending. Contacts in the Atlanta District noted a drop in delinquencies and charge-offs..."
"Employment, Wages, and Prices
Employment expanded at moderate pace since the previous report. Conditions in the labor market remained tight in the Boston, Chicago, New York, San Francisco, St. Louis, and Minneapolis Districts. In Boston, contacts reported an unusually high number of job openings, and in the Richmond District turnover rates increased for entry-level positions. Employment gains were only modest in Cleveland, and contacts in Philadelphia reported an increase in part-time employees and longer workweeks along with a reduction in full-time hires. In many Districts, businesses reported trouble filling job vacancies for high-skilled positions, especially those aimed at technology specialists, engineers, and selected construction workers..."
[headlines]
--------------------------------------------------------------
Mark Wada Named Best Lawyer in America
in the area of Banking and Finance
For the eighth year in a row, Mark Wada was selected by his peers for inclusion in The Best Lawyers in America© in the area of Banking and Finance Law. He has over thirty years of experience representing banks, commercial lenders and other financial service providers.
"It's a great honor to once again be chosen," says Mark Wada. "I am proud to be a member of such a strong and broad financial services practice group."

In July, He was also named to the Super Lawyers list as a top attorney in Oregon for 2016. Each year, only five percent of the lawyers in the state are named.

He is also listed as one of the Most Influential Lawyers in Equipment Finance and Leasing by Leasing News
http://www.leasingnews.org/Pages/top_lawyers.html
[headlines]
--------------------------------------------------------------
Leasing/Finance Conferences Updated
Attendance: ELFA 714/NACLB 409/NEFA 225/NAELB 65
Leasing/Finance Conferences --- 2016

---


Agenda
http://www.naelb.org/NAELB_Docs/2016%20Regional%20Meetings
/NAELB%202016%20Eastern%20Regional%20-%20Tentative%20Agenda%208.19.16.pdf
Current Attendee List (9/2/2016)
65: 4 Associate/25 Brokers/36 Funders

Exhibitors
(Note: Exhibit Hall Sold Out)
Advantage Funding
American Lease Insurance Agency
Amerisource Funding
Bankers Capital
Bryn Mawr Funding
Channel Partners Capital
CLFP Foundation
Cobra Capital LLC
Financial Pacific Leasing, Inc.
First Federal Leasing
FirstLease, Inc.
Fora Financial, LLC
instaCOVER
Marlin Business Bank
Maxim Commercial Capital
Navitas Lease Corp.
NFS Leasing
NCMIC Finance Corporation
North Mill Equipment Finance, LLC
Pawnee Leasing Corporation
Quality Leasing Co., Inc
RapidAdvance, LLC
Starbanco
TEAM Funding Solutions
United Financial Corporation
VFI Corporate Finance
Member:
o Broker Member $125
o Additional Broker Member $115
o Associate Member $260
o Additional Associate Member $200
o Funder Member $260
o Additional Funder Member $200
Non-Member
o Broker Non-Member $200
o Associate Non-Member $360
o Funder Non-Member $360


---
CFLA 2016 Program
https://members.cfla-acfl.ca/cfladocs/CFLA%202016%20FINA
L%20CONFERENCE
%20WEB%20PROGRAM.pdf
Hotel Accommodations
https://members.cfla-acfl.ca/Conference2016/Hotel.aspx
Members*
First delegate $1,390
Second delegate $1,325
Third delegate $1,260
Fourth delegate FREE
Additional delegate $1,260
Daily rate - Wednesday $585,
Thursday $775, Friday $295
Chairman's Banquet Only $185
Companion's registration $365
Non-Members
First time $1,390
Second-time + $1,810
Daily rate - Wednesday $715,
Thursday $905, Friday $425
Chairman's Banquet Only $285
Companion's registration $525
Students $25
---

Banks and Investors Conference to be held at the Marriott Marquis,
September 27-28, 2016, New York City
American Banker states this is a "who's who" in Financial Technology as speakers. They invite business friends and colleagues with a special "promo code" that gives them a good discount on the registration price.
Scroll down from the first page of the website to learn alphabetically who the "featured speakers" are:

http://www.americanbanker.com/conferences/marketplace-lending-investing/
---
Second Annual Conference
October 4th - 6th, 2016
Red Rock Casino & Resort
Las Vegas, Nevada
Attendance 409 (09/08/16)
312: Brokers 72: Lenders 4: Service Providers
Brokers - Get Recognized For Your Achievements
Nominate yourself today. Must be registered to
attend conference in order to be considered
https://www.linkedin.com/pulse/naclb-2016-
commercial-loan-broker-awards-brittney-holcomb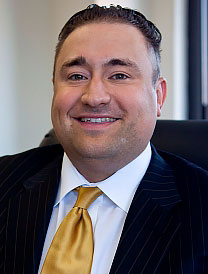 Kris D. Roglieri
National Alliance of Commercial Loan Brokers
by Kris Roglieri, Co-Founder of NACLB
http://leasingnews.org/archives/Aug2016/08_03.htm#national
Register
http://www.eventbrite.com/e/naclb-2016-registration-24321457133
Go to our website for more information: www.naclb.org
Christopher "Kit" Menkin, Editor/Publisher, www.leasingnews.org, along with
Bob Coleman, Editor, Coleman Report and Sean Murray, President and Chief Editor of deBanked, will be on a panel regarding reporting on the leasing and loan industry. Kit says he hopes to see some of his readers in attendance.


Register
http://www.eventbrite.com/e/naclb-2016-registration-24321457133

Go to our website for more information: www.naclb.org

---
Lend360
October 5 – 7
Chicago Marriott Magnificent Mile
Chicago, Illinois
Attendee Registration Rate
$2,400
Lenders/Venders/Investors
Agenda
http://www.lend360.org/
List of Exhibitors
http://www.lend360.org/exhibitors/
---
October 6-8, 2016
NEFA 2016 Funding Symposium
Radisson Blu Mall of America
Minnesota
"The Women in Leasing LinkedIn Group would like to cordially invite you to our October luncheon at Cedar + Stone, Urban Table in the JW Marriott Hotel (Bloomington, MN) on Thursday, October 6th from 12:00pm – 2:00pm. The lunch is being co-hosted by ECS Financial Services and Financial Pacific Leasing, an Umpqua Bank company.
"If you plan on attending the 2016 NEFA Funding Symposium, the restaurant is located on the opposite side of the host hotel in the Mall of America.
"Please RSVP no later than Thursday, September 22nd to Shari Lipski @ SLipski@ECSFinancial.com"
225 Attendees to Date:
https://eventmobi.com/fundingsymposium2016/attendees/171553
Registration
https://nefassociation.site-ym.com/general/register_member_type.asp?
Information on 2016 Funding Symposium
http://www.nefassociation.org/events/
EventDetails.aspx?id=702539&group=
The NEFA conference hotel is just five miles from the Minneapolis-Saint Paul International Airport which has direct flights to one hundred and fifty-five other cities and connections to hundreds more. It's also convenient to both downtown Minneapolis and downtown Saint Paul.
Chairperson for the 2016 Funding Symposium is Jim Peach, CLFP, VP/Sales Manager, Stearns Bank, in Albany, Minnesota. Working with a dedicated team of volunteers, the Chairperson pulls together the educational lineup of the conference.
Said Jim Peach, "we get great feedback from the attendees following each NEFA conference and we've used that to focus our educational sessions on things that are both timely and important to NEFA Members."
Bonus Workshop, October 6, 10:00am to 3pm
Funding Symposium Lead by Scott Wheeler, CLFP
Free: $750 Values
http://www.nefassociation.org/?page=BonusWorkshop


For more information, visit: www.NEFAssociation.org
or call: 847-380-5050.
---
October 23 -25th
2016 55th Annual Conference
Palm Desert Springs
Palm Desert, California
Attendance 714 (09/08/16)
http://www.elfaonline.org/events/2016/ac/attend.cfm
17 timely sessions have been included on the agenda for the ELFA Annual Convention, scheduled October 23-25, 2016 at the JW Marriott Desert Springs in Palm Desert, CA. Topics are wide ranging, which should provide something of interest to everyone. For a complete review of the breakout sessions, please go here: http://www.elfaonline.org/events/2016/AC/sched.cfm
The Annual Convention is also host to 25 companies who will be exhibiting this year. More are expected to participate. For a complete list of the exhibiting companies, please go here:http://www.elfaonline.org/events/2016/AC/exhib.cfm
More Information plus Register
http://www.elfaonline.org/events/2016/ac/reg.cfm


Monday, September 19, 2016
Last day to receive the special ELFA convention rate for your accommodations at the JW Marriott Desert Springs.
Monday, October 10, 2016
Last day for mail-in and online registrations. After this date registrations can be made on-site. Please note: There are no refunds of registration fees after this date.
Keynote speaker Joe Scarborough will provide timely analysis
and insight into the upcoming presidential and congressional elections.
---



Money20/20
October 23 – 26
Las Vegas, Nevada
(85% of exhibit space/sponsorship booked)
http://www.money2020.com/
---
October 24-26, 2016
100th Anniversary Annual Meeting
American Financial Services Association
The Breakers Palm Beach
Palm Beach, Florida
Join us for the latest on the political landscape, compliance and regulatory challenges, business trends, and enjoy plenty of networking opportunities.
Sessions will cover the overall industry challenges as well as operational issues relevant to specific market sectors. The final day of the meeting - called Spotlight Compliance - will shine light on the ever changing legal, regulatory and compliance realms that are so important in today's financial businesses.
AFSA's 350 members include consumer and commercial finance companies, vehicle finance/leasing companies, mortgage lenders, credit card issuers, industrial banks and industry suppliers. The association was founded in 1916 as the American Association of Small Loan Brokers. The group formed to promote state laws that would make small loans more readily available to average Americans, who had few options at the time to receive small personal loans.
---
November 11-12, 2016
2016 Western Regional Meeting
Doubletree by Hilton Hotel Anaheim-Orange County
Orange, CA

(Sorry, no further information available)
(Leasing News provides this ad as a trade for investigative
reporting provided by John Kenny)

[headlines]
--------------------------------------------------------------
##### Press Release ############################
Emerging Talent Regional Networking Event
ELFA Members Companies to Invite 2-3 Emerging Talent
Equipment Leasing and Finance Association
Emerging Talent Regional Networking Event
Hyatt Regency Baltimore on the Inner Harbor
Baltimore, MD
Tuesday, September 13th
6:00 - 8:30 pm
Do you remember when you were first starting out in this industry? You were probably eager to expedite your professional development and increase your exposure to people of influence.

ELFA believes that helping emerging talent develops both their business knowledge and networks early in their careers can be enormously beneficial not only to them, but also to your company. We invite senior leaders of ELFA member companies to send 2-3 of their emerging talent to this event.

The evening will kick off with a meet and greet, followed by a panel discussion led by industry executives who will discuss their careers and lessons learned. The panel will be followed by a networking reception.

Panelists include:
Tom Jaschik, President, BB&T Equipment Finance
Nancy Pistorio, Executive Vice President, Madison Capital
Lou Vigliotti, former Senior Managing Director, GE Capital (retired)
Event Moderator:
Nathan Gibbons, CLFP
Member, ELFA Emerging Talent Advisory Council (ETAC)
Vice President, Learning & Development,
First American Equipment Finance

There is no cost to attend this event, but space is limited.
For more information about this event, you may contact Alexa Carnibella at 202-238-3416 or acarnibella@elfaonline.org.

This event is sponsored by the Emerging Talent Advisory Council, Somerset Capital Group, Ltd. and GSG Financial.
### Press Release ############################
[headlines]
--------------------------------------------------------------
Fernando's View
By Fernando F. Croce
Exercises in tension ("Don't Breathe") and gentle melancholia ("Mia Madre") make for a very different double-bill in theaters, while DVD releases include an endearing character study ("Hello, My Name is Doris"), a provocative documentary ("Weiner"), and an offbeat drama ("A Taste of Honey").
In Theaters: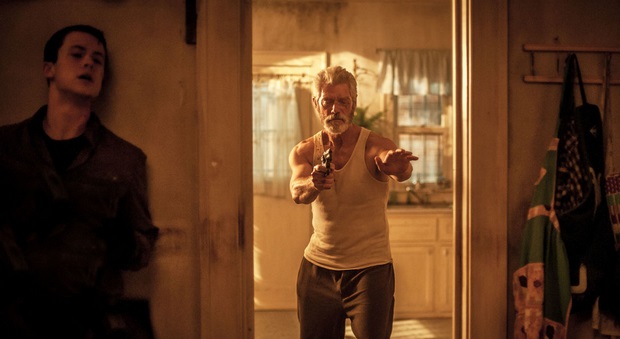 Don't Breathe (Screen Gems): Following his remake of low-budget horror classic "Evil Dead," director Fede Alvarez serves up another slice of fright in this intense claustrophobic thriller. Set in Detroit, the story hinges on the hijinks of a trio of delinquents—Rocky (Jane Levy), Alex (Dylan Minette) and Money (Daniel Zovatto)—who get their kicks by infiltrating homes for the belongings inside. However, things take an unexpected turn with their latest target, a blind war veteran (Stephen Lang) with a hidden stash of cash. The supposedly defenseless victim harbors a secret of his own, and soon the invaders find themselves fighting for their very lives. Making expert use of tight spaces and sudden twists to increase tension, Alvarez creates an elegant dance of predator and prey with equal parts elegance and terror.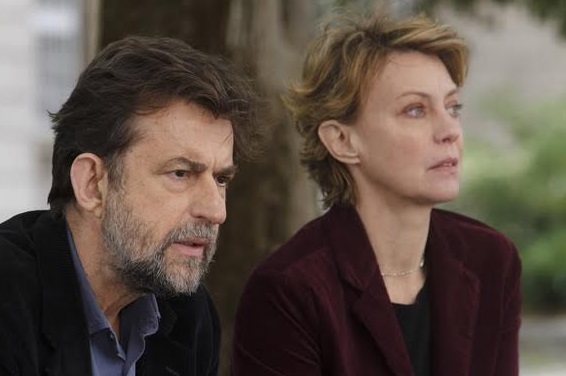 Mia Madre (Music Box Films): For decades a specialist in small, personal films, Italian writer-director Nanni Moretti ("The Son's Room") serves up a sensitively existentialist look into middle-age in this melancholy comedy-drama. The story centers on Margherita (Margherita Buy), a filmmaker whose new project, about proletarian unrest at a factory, keeps getting interrupted by family troubles—namely, her mother Ada's (Giulianna Lazzarini) failing health. As if that weren't enough, she also has to deal with the antics of Barry Huggins (John Turturro), the frantic American actor who's flying to play the factory boss in her movie. Can the increasingly frazzled Margherita keep familial and professional ties together before losing her mind? Moretti's humanist delicacy and patience get a welcome burst of enthusiastic energy from Turturro's freewheeling turn. With subtitles.

Netflix Tip: Able to shift from whimpering shyness to manic hysteria, Gene Wilder (1933-2016) remained a beloved comic presence on the screen for decades. So check out Netflix for this comedy legend's most iconic roles, which include "The Producers" (1967), "Willy Wonka and the Chocolate Factory" (1971), "Blazing Saddles" (1974), "Young Frankenstein" (1974) and "Silver Streak" (1976).
On DVD: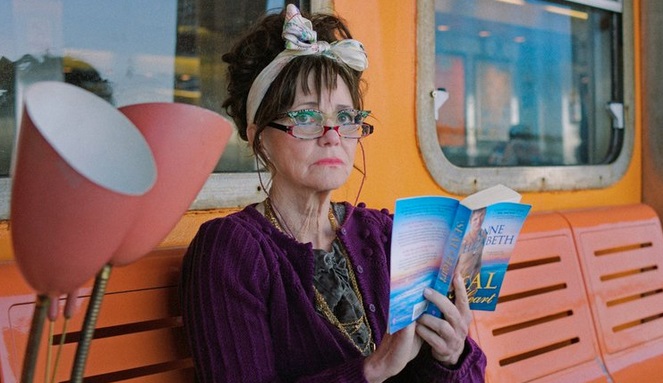 Hello, My Name Is Doris (Roadside Attractions): Sally Field makes a welcome return to leading parts with her performance in this quirky comedy-drama, directed by Michael Showalter (best known as the writer of the cult favorite "Wet Hot American Summer"). Field plays Doris Miller, a lonely Staten Island woman who decides to take an office job to keep her occupied following the death of her mother. Emboldened by a visit to a self-help guru, Doris acts on her crush on John (Max Greenfield), her much younger coworker. But can their lifes be bridged, or will their differences end their friendship? A gentle character study more interested in leisurely and eccentric interactions than in fast-moving plot turns, Showalter's genial film benefits enormously from Field, who gamely gives Doris layers of endearing energy.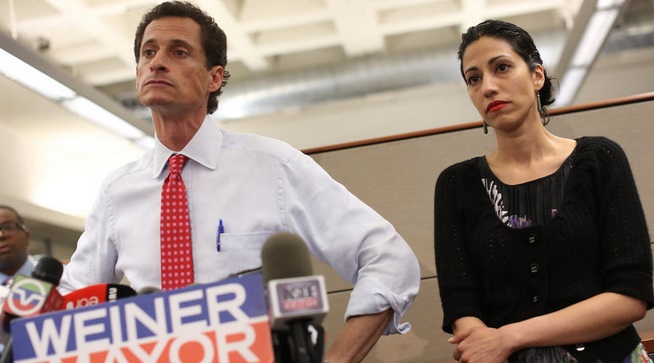 Weiner (Sundance Selects): The increasingly pivotal role that social media plays in the rise and fall of politicians is among the themes in this riveting doc about New York Congressman Anthony Weiner, directed by Josh Kriegman and Elyse Steinberg. Infamous for his Twitter scandal in 2011, Weiner ventured a run in 2013 for mayor only to see the leaking of even more compromising pictures and texts. As the race tightens in the summer heat, the film details its toll on the candidate's private life, from awkward TV appearances to the strain on his marriage. What emerges is a fast-paced and frequently comical portrait of the ego-driven frenzy of politics in the age of Twitter and Facebook, offering a complicated profile of the man at its center. The material could have easily turned into tabloid fodder, but Kriegman and Steinberg keep it captivatingly provocative.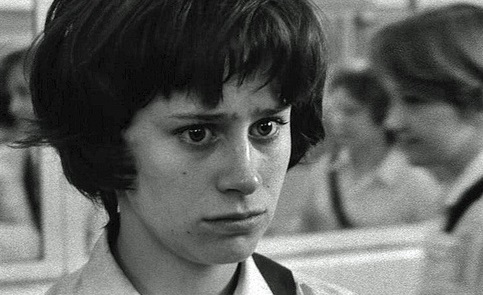 A Taste of Honey (Criterion): While the French New Wave was changing the rules of cinema in the early 1960s, British filmmakers were conducting an innovative movement of their own. Among these filmmakers was Tony Richardson, who would win Oscars with "Tom Jones" but scored with critics earlier in this 1961 filming of noted playwright Shelagh Delaney's acclaimed play. The story follows Jo (Rita Tushingham), a teenaged schoolgirl whose life is torn asunder after a brief encounter with a sailor. Yearning to get away from her abusive mother (Dora Bryan), she rents a flat and befriends a supportive gay student named Geoffrey (Murray Melvin, in an award-winning performance). Their mismatched bond is at the heart of this sensitive film, which enlivens its kitchen-sink realism with tartness and offbeat humor.
[headlines]
--------------------------------------------------------------
Chocolate Labrador Retriever Mix
Beaverton, Oregon Adopt-a-Dog

Animal ID: 33395392


Age: 6 months 2 days
Sex: Female
Size: Medium
Color: Chocolate
Declawed: No
Housetrained: Unknown
Site: Oregon Friends of Shelter Animals
Location: OFOSA Kennel
Intake Date: 9/6/2016
Oregon Friends of Shelter animals
4240 SW 185th
Beaverton, OR 97078
503.747.7818
OFOSA is open from 12:00pm to 5:00pm, Monday – Wednesday and Friday and Saturday. OFOSA is closed Thursday and Sunday. OFOSA is mostly a volunteer-run organization, but we do our best to maintain these hours. It is best to give us a quick call before heading over.
[headlines]
--------------------------------------------------------------
Leasing News Classified Ads
Operations / Remarketing / Repossessions
Operations: Portland , OR
Portfolio Financial Servicing Company provides state of the art portfolio servicing for portfolios of all sizes.

800-547-4905

sales@pfsc.com


Repossessions: Southern California (except San Diego).
Full service repossession agency. All vehicles, big rigs, boats, heavy equipment and machinery. Licensed and insured 818-786-7376. www.simonsrecovery.com. adam@simonsrecovery.com
Repossessions: Canada
Cease Bailiff Services Incorporated:
Asset Investigation/Tracing; Asset Recoveries; Asset Protection/Security
Asset Liquidations/Sales; Ottawa, Canada;www.ceasebailiff.ca dave@ceasebailiff.ca; Phone

613 898 7376

; Fax 613 225 2452

Remarketing: Los Angeles, CA
Video, Audio, Film, Computer, IT, Test, Presentation Equipment
We pay cash / 3 million in buying power /Quick Quotes
UBG 800-570-5224
jon@usedvideo.org


Repossessions:
All kinds of vehicles, equipment and machinery. Anywhere in the United States. Anything, Anywhere, Professionally


800-755-1968


Rayc@american-locators.com
Repossessions:
Melville, New York
Auctions, Appraisals, National Repossessions. ALL asset classes. 20+ year team works for you. Spend less, Net More… Fast!
Ed Castagna

516-229-1968

ecastagna@inplaceauction.com
Repossessions/Remarketing
Bulldog Asset Management provides recovery and remarketing services with a difference. Contingent repos, free storage and industry experts to remarket. Email:
http://bulldogasset.com/contactwww.bulldogasset.com
Repossessions: Florida
Commercial Asset Solutions, Florida repossessions and skip tracing. We have been repossessing assets longer than anyone with the highest rate of return. We do not outsource your problems, we solve them ourselves. 30 years solving problems for the top commercial lenders. Our reputation is second to no one!
Mark Lacek

407-948-7087

Repossession/Remarketing
San Francisco Bay Area
SFBAAM, LLC: 20 years' experience in equipment FMV's, Repossessions, Lease Returns & Remarketing. We handle Copiers, Test Eq., Networking, IT, Medical, Industrial. No Repossession pick-up fees in the Bay Area. Over 50 million in assets remarketed. We are in compliance w/ the major banks.
zack@sfbaam.com

(Leasing News provides this ad as a trade for appraisals
and equipment valuations provided by Ed Castagna)
[headlines]
--------------------------------------------------------------

News Briefs---
Wells Fargo Fined $185 Million
for Years of Harm to Customers
http://www.nytimes.com/2016/09/09/business/dealbook/wells-fargo-fined-for-years-of-harm-to-customers.html
Hewlett-Packard Enterprise shrinks again in $8.8B spin off
Gets $2.5 Billion 50.1% Stake in Company
http://www.cnbc.com/2016/09/08/hewlett-packard-enterprise-shrinks-again-in-88b-spin-off.html
Funding Circle 'basically halved' US lending volumes
at the start of the year
http://www.businessinsider.com/funding-circle-cut-us-lending-volumes-loan-underperformance-2016-9?r=UK&IR=T
Mortgage rates remain stuck at a low level,
spurring refinances
http://www.bankrate.com/finance/mortgages/mortgage-analysis-090716.aspx?ic_id=Top_Financial%20News%20Center_link_1


[headlines]
--------------------------------------------------------------


--You May Have Missed It
Airbnb acts to stamp out bias on vacation-rental platform
http://www.sfgate.com/business/article/Airbnb-acts-to-stamp-out-bias-on-vacation-rental-9211319.php

--------------------------------------------------------------
Baseball Poem
whiskey moon

frank says the full moon
is for whiskey,
spits tobacco to punctuate
his short sentences,
hours sipping, replaying
his career in slow motion,
oiling the first baseman's mitt,
then spreading it carefully
to catch the milky light,
frank says it softens the leather,
I say it embalms the memory.
from Tim Peeler, from his book
"Touching All the Bases." He has given us permission
to reproduce them.

This poem comes from a soft cover 128 pages
with index published by www.mcfarlandpub.com
( they take two weeks to send, but you are helping
He is a unique American poet.
He lives in Hickory, North Carolina.

[headlines]
--------------------------------------------------------------
Sports Briefs----
Broncos come back to defeat Panthers
http://www.si.com/nfl/2016/09/09/denver-broncos-defeat-carolina-panthers-nfl-season-opener
49ers pledge $1 million to fight racial injustice
http://www.sacbee.com/sports/nfl/san-francisco-49ers/article100715552.html
Prosecutors charge 49er Bruce Miller in attack on two men
http://www.sacbee.com/sports/nfl/article100668497.html
Levi's Stadium debuts rooftop farm atop Niners' home
http://www.sacbee.com/food-drink/appetizers/article100637287.html
Exclusive: Inside Sheldon Adelson's plan to build
an NFL stadium in Las Vegas
http://finance.yahoo.com/news/exclusive-inside-sheldon-adelsons-plan-to-build-an-nfl-stadium-in-las-vegas-151026939.html
LeBron James Warns Ellen DeGeneres Not to 'Get Fooled'
by Stephen Curry's Smile
http://bleacherreport.com/articles/2662304-lebron-james-warns-ellen-degeneres-not-to-get-fooled-by-stephen-currys-smile
[headlines]
--------------------------------------------------------------


California Nuts Briefs---
Jerry Brown signs major climate bill:
'This is big, and I hope it sends a message across the country'
http://www.sacbee.com/news/politics-government/capitol-alert/article100651307.html
California Rejects Major Coastal Development
http://www.courthousenews.com/2016/09/08/california-rejects-major-coastal-development.htm
Modesto man finds big gold nugget in Tuolumne County
http://www.sacbee.com/entertainment/ent-columns-blogs/video-break/article100593847.htm
'Full House' San Francisco home for rent for high price
http://www.sacbee.com/news/business/real-estate-news/article100673687.html
[headlines]
--------------------------------------------------------------



"Gimme that Wine"

http://www.youtube.com/watch?v=EJnQoi8DSE8

Upscale New Zealand Players Cloudy Bay
And Loveblock Look Beyond Sauvignon Blanc
http://www.shankennewsdaily.com/index.php/2016/07/07/15341/upscale-new-zealand-players-cloudy-bay-loveblock-look-beyond-sauvignon-blanc/
North Coast grape harvest kicks into high gear
http://www.pressdemocrat.com/business/6059004-181/north-coast-grape-harvest-kicks?artslide=0
Average or better yields and high quality fruit highlight
first phase of Napa Valley harvest
http://westernfarmpress.com/grapes/average-or-better-yields-and-high-quality-fruit-highlight-first-phase-napa-valley-harvest
The Story of Storybook Mountain Winery
http://www.winebusiness.com/news/?go=getArticle&dataid=174189
Free Mobile Wine Program
http://leasingnews.org/archives/Feb2010/2_26.htm#mobile
Wine Prices by vintage
http://www.winezap.com
http://www.wine-searcher.com/
US/International Wine Events
http://www.localwineevents.com/
Leasing News Wine & Spirits Page
http://two.leasingnews.org/Recommendations/wnensprts.htm

[headlines]
----------------------------------------------------------------
This Day in American History
1739 – The Stono Rebellion, the largest slave rebellion in the colonies, erupted near Charleston, SC. 42-47 whites and 44 blacks were killed. The uprising was led by native Africans whose leader, Jemmy, was a literate slave; in some reports, he is referred to as "Cato", and likely was held by the Cato, or Cater, family who lived near the Stono River. He led 20 other enslaved Kongolese, who may have been former soldiers, in an armed march south from the Stono River, bound for Spanish Florida. In an effort to destabilize British rule, the Spanish had promised freedom and land at St. Augustine to slaves who escaped from the British colonies. Most of the captured slaves were executed; the surviving few were sold to markets in the West Indies. In response to the rebellion, the South Carolina legislature passed the Negro Act of 1740, which restricted slave assembly, education, and movement. It also enacted a 10-year moratorium against importing African slaves, because they were considered more rebellious, and established penalties against slaveholders' harsh treatment of slaves. It required legislative approval for each act of manumission, which slaveholders had previously been able to arrange privately. This sharply reduced the rate of manumissions in the state.
1776 – The Continental Congress officially declared the new union of sovereign states as the United States, formerly known as the United Colonies.
1791 – The capital of the United States was officially named Washington, District of Columbia to honor our first President.
1823 - Alexander Twilight, the first African-American known to have earned a bachelor's degree from an American college or university, received a BA degree at Middlebury College.
1836 – Abraham Lincoln received his law license.
1839 – John Herschel made numerous important contributions to photography. He made improvements in processes, particularly in inventing the cyanotype process and variations, and the precursors of the modern blueprint process. In 1839, he made a photograph on glass, which still exists, and experimented with some color reproduction, noting that rays of different parts of the spectrum tended to impart their own color to a photographic paper. Herschel made experiments using photosensitive emulsions of vegetable juices, called phytotypes and published his discoveries in the Philosophical Transactions of the Royal Society of London in 1842. Herschel coined the term photography in 1839. He may, however, have been preceded by Brazilian Hercules Florence, who used the French equivalent, photographie, in private notes which one historian dates to 1834. Herschel was also the first to apply the terms negative and positive to photography.
1839 – "Devil Anse" Hatfield was born William Anderson Hatfield (d. 1921) near what is now Logan, WV. The patriarch of the Hatfield clan during the infamous Hatfield-McCoy feud, Devil Anse survived the feud and agreed to end it in 1891.
1850 – The Compromise of 1850 transferred a third of Texas' claimed territory (now parts of Colorado, Kansas, New Mexico, Oklahoma and Wyoming) to federal control in return for the U.S. federal government assuming $10 million of Texas' pre-annexation debt. The Compromise defused a four-year political confrontation between slave and free states regarding the status of territories acquired during the Mexican-American War (1846–48. The slave trade (but not slavery altogether) was banned in the District of Columbia and a more stringent Fugitive Slave Law was enacted.
1850 - Mexico had reluctantly ceded California and much of its northern territory to the United States in the 1848 Treaty of Guadalupe Hidalgo,. When the Mexican diplomats signed the treaty, they pictured California as a region of sleepy mission towns with a tiny population of about 7,300-not a devastating loss to the Mexican empire. Their regret might have been much sharper had they known that gold had been discovered at Sutter's Mill in Coloma, California, nine days before they signed the peace treaty. Suddenly, the greatest gold rush in history was on, and "forty-niners" began flooding into California chasing after the fist-sized gold nuggets rumored to be strewn about the ground just waiting to be picked up. California's population and wealth skyrocketed. Most newly acquired regions of the U.S. went through long periods as territories before they had the 60,000 inhabitants needed to achieve statehood, and prior to the Gold Rush, emigration to California had been so slow that it would have been decades before the population reached that number. But with gold fever reaching epidemic proportions around the world, more than 60,000 people from around the globe came to California in 1849 alone. Faced with such rapid growth, as well as a thorny congressional debate over the question of slavery in the new territories, Congress allowed California to jump straight to full statehood without ever passing through the formal territorial stage. After a rancorous debate between the slave-state and free-soil advocates, Congress finally accepted California as a free-labor state under the Compromise of 1850, beginning the state's long reign as the most powerful economic and political force in the far West.
1850 – Territories of New Mexico and Utah were created.
1861 – Sally Tompkins became the first female Confederate Army officer. She is best-remembered for privately sponsoring a hospital in Richmond to treat soldiers wounded in the Civil War. After First Manassas, Confederate President Jefferson Davis instituted regulations requiring military hospitals be under military command. However, The Robertson Hospital where she had worked in Richmond after that battle had done such an outstanding job and was prepared to continue that he commissioned Tompkins as a captain so that she could continue her work. She was one of two women, the other Lucy Otey of Lynchburg, who were officially commissioned as officers in the Confederate Army. She refused any payment for her services. On her military commission, she wrote, "I accepted the commission as Captain in the C.S.A. when it was offered. But, I would not allow my name to be placed upon the pay roll of the army." Under her supervision she had the lowest death rate of any hospital Union or Confederate, during the Civil War. Whatever her devotion and work she has been remembered as the "Angel of the Confederacy."
1863 – The Union Army entered Chattanooga, TN. During the Chickamauga Campaign, Union artillery bombarded Chattanooga as a diversion and following the battle, the defeated Union Army retreated to safety in Chattanooga. Two months later, reinforcements led by Gen Grant gave strength to the Union in what became the battle of Lookout Mountain. Also, the Battle of Cumberland Gap, TN was a victory for Union forces under the command of Ambrose Burnside during his campaign for Knoxville. The bloodless engagement cost the Confederates 2,300 men and control of the Gap.
1875 – Lotta's Fountain was dedicated at Market and Geary and Kearney in San Francisco. The fountain was commissioned by actress Lotta Crabtree as a gift to the City. At the time, Crabtree was among the highest-paid entertainers in the country. She left an estate of some $4 million in a charitable trust, still in existence and funding charity today, for such causes as veterans, aging actors and animals. The Fountain is the site of meetings every April 18, as it was in 1906, marking the anniversary of the 1906 Earthquake.
1877 – Frank Chance (d. 1924) was born in Salida, CA. He was the first baseman of the celebrated double play combination of the Chicago Cubs, Tinkers to Evers to Chance. He played in the Majors from 1898 through 1914, managed several teams through 1923, and he is the all-time leader in managerial winning percentage in Cubs history. Chance was elected to the Baseball Hall of Fame in the 1946 along with Tinker and Evers.
1887 – Alf Landon (d. 1987) was born in W. Middlesex, PA. The 26th Governor of Kansas, he was the Republican nominee for President of the United States, but was defeated in a landslide by incumbent President Franklin Roosevelt in the 1936 election.
1890 – Harland Sanders (d. 1980) was born in Henryville, IN. He is best known for founding fast food chicken restaurant chain Kentucky Fried Chicken and later acting as the company's symbol as Col. Sanders. His name and image are still symbols of the company. Prior to establishing KFC, he worked at several unremarkable jobs from farmhand to streetcar conductor to railroad blacksmith and fireman to ferry operator. In 1930, Shell Oil offered Sanders a service station in North Corbin, KY, rent free, in return for paying them a percentage of sales. Sanders began to serve chicken dishes and other meals there. His local popularity grew, and, in 1939, food critic Duncan Hines visited Sanders' restaurant and included it in Adventures in Good Eating, his guide to restaurants throughout the US. In 1952, Sanders franchised "Kentucky Fried Chicken" for the first time, to Pete Harman, a restaurateur in S. Salt Lake City, UT, the operator of one of that city's largest restaurants. In the first year of selling the product, restaurant sales more than tripled, with 75% of the increase coming from sales of fried chicken. For Harman, the addition of fried chicken was a way of differentiating his restaurant from competitors; in Utah, a product hailing from Kentucky was unique and evoked imagery of Southern hospitality. Don Anderson, a sign painter hired by Harman, coined the name Kentucky Fried Chicken. After Harman's success, several other restaurant owners franchised the concept and paid Sanders $0.04 per chicken. Sanders sold KFC in 1964 for $2 million.
1892 – The third moon of Jupiter was discovered by American astronomer Edward E. Barnard.
1893 - President Grover Cleveland's wife, Frances, gave birth to a daughter, Esther. It was the first time a President's child was born in the White House.
1904 – Mounted police appeared for the first time in New York City.
1904 – Although still known as the Highlanders, the New York American League was referred to as the Yankees by the Boston Herald. They would not officially become the Yankees until 1913.
1916 - In Washington, Boston's Babe Ruth beat the Senators' Walter Johnson, 2-1. Ruth allowed four hits while Johnson gave up 8. It was the Babe's 4th win this season versus Johnson.
1917 - In Chicago, with the score tied 3-3 in the 10th inning between the White sox and Indians, umpire Brick Owens declared a forfeit to the Sox, 9-0, because of the 'dilatory tactics' of the Cleveland players who protested Owens' ruling in the 10th. With two on and no outs, he called out Jack Graney out on a close play. The ensuing argument delayed the game ten minutes with several Indians rolling on the ground and tossing their mitts. When Chicago's first hitter struck out to open the bottom of the inning, Indian catcher Steve O'Neill fired the ball into CF, whereupon Owens called the forfeit.
1918 – In game 4 of the World Series, Babe Ruth knocked in two runs on a triple in the 4th and pitched seven scoreless innings before the Cubs tied it in the 8th. This ended Ruth's World Series record of 29 2/3 consecutive scoreless innings that stood until 1961 when the Yankees' Whitey Ford broke it against Cincinnati.
1919 – The infamous Boston Police Strike of 1919 begins, causing an uproar around the nation and confirming the growing influence of unions on American life. Using the situation to their advantage, criminals took the opportunity to loot the city. As society changed in the 20th century, police were expected to act more professionally. Some of their previous practices were no longer countenanced. Explanations such as that given by the Dallas chief of police in defense of their unorthodox tactics-"Illegality is necessary to preserve legality"-was no longer acceptable to the public. Police forces were brought within the civil service framework and even received training for the first time. Soon, the American Federation of Labor (AFL) began to create local police unions. When the Boston Police went on strike on September 9, the country's leading newspapers sounded the alarm bells. Some falsely reported that gangs were running wild and attacking women throughout the city. Others saw it as evidence of the spread of communism. In actuality, the strike prompted a lot of property damage but did not seriously endanger the safety of the community-partly due to the quick response of the government. Calvin Coolidge, governor of Massachusetts at the time, called out the militia to assist Harvard students and faculty who were acting as a volunteer force. (He later used the incident to boost himself to the presidency.) While the Boston Police Strike proved disastrous for unions in the short term, police were eventually allowed to form unions. However, it is illegal for police to go on strike, and even informal work actions such as the "Blue Flu," whereby large numbers of police officers call in sick at the same time, are seriously discouraged.
1924 - The Hanapepe Massacre took 20 lives on Kaua'i. Toward the end of a long-lasting strike of Filipino sugar workers, local police shot dead nine strikers and fatally wounded seven, strikers shot and stabbed three sheriffs to death and fatally wounded one. The massacre brought an end to armed protests in Hawai'i.
1926 – The National Broadcasting Company, the oldest in the US, was founded by the Radio Corporation of America. During early broadcast business consolidation, radio manufacturer RCA acquired New York City radio station WEAF from AT&T. Westinghouse, a shareholder in RCA, had a competing outlet in Newark, NJ which also served as the flagship for a loosely structured network. This station was transferred from Westinghouse to RCA in 1923, and moved to New York City. WEAF acted as a laboratory for AT&T's manufacturing and supply outlet Western Electric, whose products included transmitters and antennas. New parent RCA saw an advantage in sharing programming, and after getting a license for radio station WRC in Washington, D.C., in 1923, attempted to transmit audio between cities via low-quality telegraph lines. AT&T refused outside companies' access to its high-quality phone lines. The early effort fared poorly, since the uninsulated telegraph lines were susceptible to atmospheric and other electrical interference. In 1925, AT&T decided that WEAF and its embryonic network were incompatible with the company's primary goal of providing a telephone service. AT&T offered to sell the station to RCA in a deal that included the right to lease AT&T's phone lines for network transmission. The merger of these entities was accompanied by the NBC network creation.
1931 - To raise funds to help the unemployed in the Great Depression, the Yankees, Giants and Robins – who did not become the Dodgers until 1933 - agreed to a series of benefit games. Sixty thousand fans, paying regular prices, raised $59,000 in the first match-up alone.
1934 - In one of the most memorable games in Negro League history, the Pittsburgh Crawfords' Satchel Paige dueled the Philadelphia Stars' Slim Jones, 1-1, called after 9 innings due to darkness. Paige fanned 12, and Jones, 9, before 30,000 at Yankee Stadium.
1936 – It is still the earliest pennant-clinching in Major League history…The Yankees of Lou Gehrig and the rookie Joe DiMaggio swept the Cleveland Indians in a doubleheader.
1940 – George Stibitz pioneered the first remote operation of a computer. Internationally recognized as one of the fathers of the modern first digital computer, he was a Bell Labs researcher known for his work in the 1930s and 1940s on the realization of Boolean logic digital circuits using electromechanical relays as the switching element. In a demonstration to a conference at Dartmouth College, Stibitz used a teletype to send commands to the Complex Number Computer in New York over telegraph lines. It was the first computing machine ever used remotely.
1941 – Singer Otis Redding (d .1967) was born in Dawson, GA. His hit "(Sitting on) The Dock of the Bay" was recorded three days before he was killed in a plane crash near Madison, WI. "(Sittin' on) The Dock of the Bay" was released in January 1968. It became Redding's only single to reach number one on the Billboard Hot 100 and the first posthumous number-one single in U.S. chart history. It sold approximately four million copies worldwide
1942 – A Japanese float plane dropped incendiary bombs on Oregon. The Lookout Air Raids were minor but historic raids that occurred several miles outside Brookings, near the California border. This was the only time during World War II that the 48 contiguous United States suffered an air raid attack by enemy forces. The damage done by the attack was minor.
1943-LOGAN, JAMES M. Medal of Honor
Rank and organization: Sergeant, U.S. Army, 36th Infantry Division. Place and date: Near Salerno, Italy, 9 September 1943. Entered service at: Luling, Tex. Birth: McNeil, Tex. G.O. No.: 54, 5 July 1944. Citation: For conspicuous gallantry and intrepidity at risk of life above and beyond the call of duty in action involving actual conflict on 9 September 1943 in the vicinity of Salerno, Italy. As a rifleman of an infantry company, Sgt. Logan landed with the first wave of the assault echelon on the beaches of the Gulf of Salerno, and after his company had advanced 800 yards inland and taken positions along the forward bank of an irrigation canal, the enemy began a serious counterattack from positions along a rock wall which ran parallel with the canal about 200 yards further inland. Voluntarily exposing himself to the fire of a machinegun located along the rock wall, which sprayed the ground so close to him that he was splattered with dirt and rock splinters from the impact of the bullets, Sgt. Logan killed the first 3 Germans as they came through a gap in the wall. He then attacked the machinegun. As he dashed across the 200 yards of exposed terrain a withering stream of fire followed his advance. Reaching the wall, he crawled along the base, within easy reach of the enemy crouched along the opposite side, until he reached the gun. Jumping up, he shot the 2 gunners down, hurdled the wall, and seized the gun. Swinging it around, he immediately opened fire on the enemy with the remaining ammunition, raking their flight and inflicting further casualties on them as they fled. After smashing the machinegun over the rocks, Sgt. Logan captured an enemy officer and private who were attempting to sneak away. Later in the morning, Sgt. Logan went after a sniper hidden in a house about 150 yards from the company. Again the intrepid Sgt. ran a gauntlet of fire to reach his objective. Shooting the lock off the door, Sgt. Logan kicked it in and shot the sniper who had just reached the bottom of the stairs. The conspicuous gallantry and intrepidity which characterized Sgt. Logan's exploits proved a constant inspiration to all the men of his company, and aided materially in insuring the success of the beachhead at Salerno.
1947 – The first computer bug was discovered. A moth lodged in a relay of a computer at Harvard. The term "bug" was used in an account by computer pioneer Grace Hopper, who publicized the cause of a malfunction in an early electromechanical computer. Hopper was not actually the one who found the insect, as she readily acknowledged. The operators who did find it were familiar with the engineering term and, amused, kept the insect with the notation "First actual case of bug being found." This log book, complete with attached moth, is part of the collection of the Smithsonian National Museum of American History.
1950 – The Giants' right-hander, Sal Maglie, tied a Major League record by pitching his fourth consecutive shutout, beating the Dodgers, 2-0.
1951 – The Yankees' rookie sensation, Mickey Mantle, nearly hit the first ball out of the Stadium when his grand slam hit the bottom of the flag pole on the top of the right field stands. No one has ever hit a fair ball out of any of the versions of the Stadium.
1955 - The Dual Music System Jukebox was introduced by the J.P. Seeburg Corporation. It was the first to hold a hundred single records.
1956 – Having already appeared on Milton Berle's and Steve Allen's TV show, Elvis appeared on "The Ed Sullivan Show" for the first time. It was seen by approximately 60 million viewers—a record 82.6 percent of the television audience. Actor Charles Laughton hosted the show, filling in while Sullivan recuperated from a car accident. Presley's performance of his forthcoming single, "Love Me Tender," prompted a record-shattering million advance orders. Despite the prior TV appearances, more than any other single event, it was this first appearance on "The Ed Sullivan Show" that made Presley a national celebrity of rarely precedented proportions, bringing with him rock 'n' roll into the mainstream of pop culture.
1957 – The first civil rights bill since Reconstruction was signed by President Eisenhower.
1957 – Paul Anka's "Diana" reached #1.
1960 – Ted Williams tied Mel Ott for third place in the career HR list, hitting #511. Williams finished his career with 521.
1960 – The first game of the new American Football League saw the Denver Broncos defeat the Boston Patriots, 13-10.
1963 – Alabama governor George Wallace was served with a federal injunction to stop his orders to state police to bar black students from enrolling in white schools.
1965 – The Dodgers' Sandy Koufax threw his fourth career no-hitter, a perfect game against the Cubs, 1-0 at Dodger Stadium. Losing pitcher Bob Hendley threw a one-hitter.
1965 – Hurricane Betsy made its second landfall near New Orleans, leaving 76 dead and $1.42 billion in damages, becoming the first hurricane to cause over $1 billion in unadjusted damage.
1966—Birthday of Adam Sandler, actor, comedian, born Brooklyn, New York.
1966 - The National Traffic and Motor Vehicle Safety Act was enacted to empower the federal government to set and administer new safety standards for motor vehicles and road traffic safety. The Act was the first mandatory federal safety standards for motor vehicles. The Act created the National Highway Safety Bureau (now the National Highway Traffic Safety Administration). Many changes in both vehicle and highway design followed this mandate. Vehicles were required to be built with new safety features, including head rests, energy-absorbing steering wheels, shatter-resistant windshields, and safety belts. Roads were improved by better delineation of curves (edge and center line stripes and reflectors), use of breakaway sign and utility poles, improved illumination, addition of barriers separating oncoming traffic lanes, and guardrails. The results were rapid. By 1970, motor-vehicle-related death rates were decreasing by both the public health measure (deaths per 100,000 population) and the traffic safety indicator (deaths per VMT).
1967 - "Soul Man," by Sam & Dave, was released. Written by Isaac Hayes and David Porter, it rose to #2 on the singles charts.
1971 – A four-day riot of prisoners at Attica Prison in upstate New York resulted in 39 dead, most killed by state troopers retaking the prison.
1974- "Rhoda" TV Premiere. This spin-off from "The Mary Tyler Moore Show" STARRED Valerie Harper as Rhoda Morgenstern, who returns to New York, finds a job and gets married (she also gets separated and divorced) the last episode aired in 1978.
1975-"Welcome Back, Kotter" TV Premiere. In this half-hour sitcom Gabe Kotter (Gabe Kaplan) returned to James Buchanan High School, his alma mater, to teach the "Sweathogs," a group of hopeless underachievers. Other cast members included Marcia Srassman, John Travolta, Robert Hegys, Ron Palillo, Lawrence e Hilton-Jacobs and John Sylvester White. The theme song "Welcome Back" was sung by John Sebastian. The last telecast was August 10, 19789.
1977 - In the second game of a doubleheader loss in Boston, Tiger rookies Lou Whitaker and Alan Trammel debut together. They held the 2B and SS jobs in Detroit for a record 19 years.
1977 – The first TRS-80 computer was sold. Radio Shack unveiled it in New York the month prior. At first, Radio Shack envisioned the TRS-80 as a solder-it-yourself kit which it wanted to sell for $199. The lead engineer convinced the company to build a fully-assembled, plug-and-play computer. It ended up starting at an economical-sounding $399.95, but that assumed that you supplied your own monitor, a configuration I don't recall ever seeing in the wild. $599.95 got you a system with Radio Shack's 12″ black-and-white display, 4KB of memory and a cassette-tape deck which let you save and load programs (albeit very slowly and very unreliably).
1978 - Iraqi Ayatollah Khomeini called for an uprising in Irani army.
1986 – Ted Turner presented for the first time his colorized version of old black-and-white films, on WTBS.
1987 - Striking out 12 of the final 13 hitters and a total of 16, the Astros' Nolan Ryan beat the Giants, 4-2. The "Ryan Express" notched his 4,500th career strikeout.
1993 – Major League owners decided to divide each league into three divisions, and add another round of playoffs featuring two wild card teams.
1993 – Israeli and Palestinian leaders agree to recognize each other politically for the first time.
2003 – The Roman Catholic Archdiocese of Boston agreed to pay $85 million to 552 people to settle clergy sex abuse cases.
2009 – The Yankees' Derek Jeter tied Lou Gehrig's team career hits record with his 2,721st. Jeter is the only Yankee to have hit more than 3,000 hits in his career, finishing sixth all-time with 3,465.
2009 - Rep. Joe Wilson, R-S.C., shouted "You lie!" during President Barack Obama's speech to Congress on health care.
2009 - The iTunes Music Store reached 8.6 billion songs sold.
2014 - Apple announced the Apple Watch, the iPhone 6 and the iPhone 6 Plus; all three devices use Near Field Communication (NFC) to allow instant payments in stores without credit cards.
-------------------------------------------------------------

SuDoku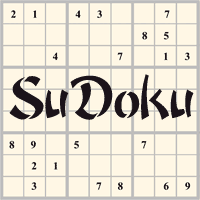 The object is to insert the numbers in the boxes to satisfy only one condition: each row, column and 3x3 box must contain the digits 1 through 9 exactly once. What could be simpler?
http://leasingnews.org/Soduku/soduko-main.htm
--------------------------------------------------------------

Daily Puzzle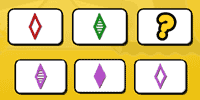 How to play:
http://www.setgame.com/set/puzzle_frame.htm
Refresh for current date:
http://www.setgame.com/set/puzzle_frame.htm
--------------------------------------------------------------


http://www.gasbuddy.com/
http://www.gasbuddy.com/GB_Map_Gas_Prices.aspx
http://www.gasbuddy.com/GB_Mobile_Instructions.aspx
--------------------------------------------------------------

Weather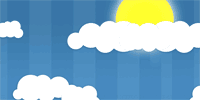 See USA map, click to specific area, no commercials
--------------------------------------------------------------

Traffic Live---
Real Time Traffic Information
You can save up to 20 different routes and check them out with one click,
or type in a new route to learn the traffic live
--------------------------------