[headlines]
--------------------------------------------------------------

Rosanne Wilson, CLP, Back at Work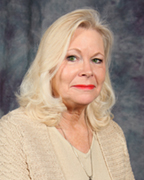 Rosanne Wilson, CLP, B.P.B.
Rosanne most recently completed 5 years serving on the Board of Directors of the National Association of Equipment Leasing Brokers (NAELB); one year as a Director and four years as Treasurer. She is a long time supporter of Leasing News and serves on the Leasing News Advisory Board.

Rosanne has been a Certified Lease Professional for 12 years, serving the last two years on the CLP foundation Board of Directors. She is also a "Best Practices Broker", a Master Member of the NAELB, and an accredited member of the Better Business Bureau for 20 years. She currently serves on the NAELB Membership Committee, the Screening Committee and the newly formed Funder Task Force. In addition, she is a 22 year member of the Beaverton Chamber of Commerce and is listed in the Who's Who of Business Leaders.
(Posted on National Association Equipment Leasing Broker Forum)

"Hello to all of my wonderful NAELB Family. I have missed you all so much. It is with love and gratitude that I am posting my good news today on the Forum. My recovery from the Cancer treatments has improved enough that my doctor has given me the OKAY to return to my office and work this week. He is insisting on "half-days" to start with and as I get stronger I can increase the number of hours. Today is my third day at my office and I'm loving it.
"You have no idea how good it feels to see the inside of my office again and to sit at my desk with all my wonderful surroundings just like they were when I left here 3 months ago. When you have worked every day of your life since you were 16 years old, it was really tough for me mentally to have to stop work and stop everything that I loved for 3 months.
"I actually drove my car this week by myself for the first time in 3 months. I felt like I was 16 again! It's hard to describe. The everyday things we all take for granted I appreciate so much more.
"My perspective has changed on everything in life. We all find things to grumble about and complain about. I have learned not to sweat the small stuff. None of that matters. The most important things to me are God, my family, and friends.
"I want you to know how much I love you all and thank you all for reaching out to me with your prayers and well wishes, or stopping by the Caring Bridge website to sign my Guest book and type your messages of love and support. For those that offered donations, I truly thank you. I know how tough business is right now, so God bless you for your gifts. The medical bills I'm facing are insane, but it doesn't matter. It's all of YOU who matter to me.
"All of YOU are blessings in my life and I have so much to be thankful for. The NAELB is not just a leasing association, it is a wonderful family of people who really care about each other and help each other. I am so anxious to come to the Annual Conference in Denver coming up in April.
"I want to celebrate with all of you and thank you in person. Some of you are going to get some big squeezes and hugs, so you'd better come! I want to leave you with one thought today and that is to Smile and find something joyful in each day. Tell the people in your life how much you love them."
With Love & Gratitude,
Rosanne Wilson, CLP
Top Car, according to Edmunds.com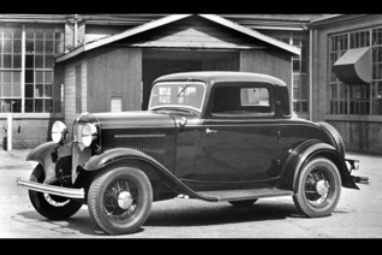 1932 Ford
What was the greatest car ever?
Edmunds.com say that the 1932 Ford V8 tops the list of the 100 greatest cars of all time.
The Ford was "the first performance car a working man could afford, with looks swiped straight from Duisenberg. This car has defined American automotive culture for nearly 80 years."
Other vehicles on Edmunds' list include the 1906 Rolls-Royce Silver Ghost, which came in at #68 and is the oldest.
It places just two cars from the last 40 years in the top 20 -- the 1973 Pontiac Trans Am Super Duty at #19 and the 1987 Buick Grand National and GNX at #20. The only 2011 model to make the list was the Nissan Leaf, which ranked #58 and is electric in its drive train rather than in styling.
1955 Chevy was third on the list. It should have been first.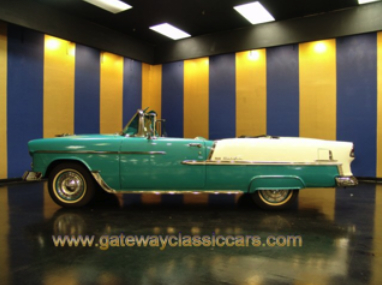 The 1955 Olds was not on the list. It was a great one. I owned one, at one time! It was the fastest on the road at the time. My first speeding ticket was dragging on Sunset Blvd., right after Mandeville Canyon Road. I think Chris Morgan was driving the other car, his father-- Harry Morgan--- hardtop convertible Ford---it could hold the road on the curves!)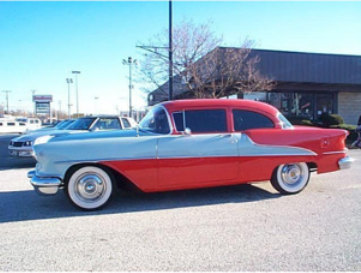 Kit Menkin

Edmunds list:
http://www.insideline.com/features/the-100-greatest-cars-of-all-time.html


John Kenny Receivables Management
www.jrkrmdirect.com
• End of Lease Negotiations & Enforcement
• Fraud Investigation
• Credit Investigations
• Asset Searches
• Skip-tracing
• Third-party Commercial Collections
The Solution to Your Credit & Accounts Receivable Needs
John Kenny
315-866-1167 | John@jkrmdirect.com
(Leasing News provides this ad as a trade for investigations
and background information provided by John Kenny)
Last Day Today "Early Bird" NEFA Conference
Early Bird registration and hotel discounts will expire today, Friday, August 26th for the
2011 National Equipment Leasing Funding Symposium, September 15-17,
at the Marquette Hotel, in Minneapolis, Minnesota,

Funding Source Exhibitors
Allegiant Partners, Chris Enbom
Bank of the West, Steve Crane
Boston Financial & Equity, Debbie Monosson
Dakota Financial, Michael Green
Financial Pacific Leasing, Terey Jennings
Maxim Commercial Capital, Doug Houlihand
Pawnee Leasing, Gary Souverein
TAB Bank, Eric Myers
also Exhibiting
GreatAmerica Leasing Portfolio Services, Joe Andries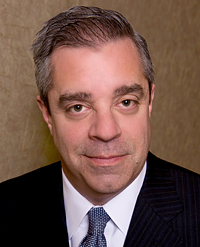 Luncheon Speaker
David D'Antonio, Managing Director
EverGreen Bank Lender Finance Group
http://www.linkedin.com/pub/david-d-antonio/3/301/282
Agenda:
http://www.nefassociation.org/displaycommon.cfm?an=1&subarticlenbr=130

Rates and registration
https://m360.nefassociation.org/event.aspx?eventID=30371
--------------------------------------------------------------------------
All Leasing Conferences are also now up-dated
http://www.leasingnews.org/Conscious-Top%20Stories/Assc_conf.htm

The object is to insert the numbers in the boxes to satisfy only one condition: each row, column and 3x3 box must contain the digits 1 through 9 exactly once. What could be simpler?