Friday, February 7, 2020


Today's Leasing News Headlines

Balboa Capital to File Tuesday Against Dismissal
of Ascentium Capital in MHT Case, Reliable Source Reports
New Hires/Promotions in the Leasing Business
and Related Industries
Leasing Industry Ads---Help Wanted
Opportunities for 2020
U.S. Manufacturing Ticks Up after Five-Month Slump
Purchasing Mangers' Index (PMI) for the United States
Most Influential Women in Leasing and Finance
One New Nomination
Navitas Credit Introduces Financing Portal
To Generate New Leads for Brokers/3rd Party Originators
Leasing News Advisor
Bruce Lurie
Responding to Negative Reviews
FinTech #102 by Alex Vasilakos
Special Oscar Column by Leasing News' Fernando Croce
His Predictions!
Labrador Retriever Hunting Dog
For Sale, Kensington, Kansas
Too Many Press Releases Funding Re:
Troubled Trucking Industry
By Dale R. Kluga
News Briefs---
FICO preps for summertime release of revamped score suite
Benefit for Finance, Leasing, Auto Sales, Mortgages
Mortgage rates fall to lowest level since 2016
could be the 'last affordable' spring home-buying season
Struggling Subway lays off over 300
at its headquarters
Broker/Funder/Industry Lists | Features (wrilter's columns)
Top Ten Stories Chosen by Readers | Top Stories last six months
www.leasingcomplaints.com (Be Careful of Doing Business)
www.evergreenleasingnews.org
Leasing News Icon for Android Mobile Device

May Have Missed
Poem
Sports Brief----
California Nuts Brief---
"Gimme that Wine"
This Day in History
SuDoku
Daily Puzzle
GasBuddy
Weather, USA or specific area
Traffic Live----
######## surrounding the article denotes it is a "press release," it was not written by Leasing News nor has the information been verified. The source noted. When an article is signed by the writer, it is considered a "byline." It reflects the opinion and research of the writer.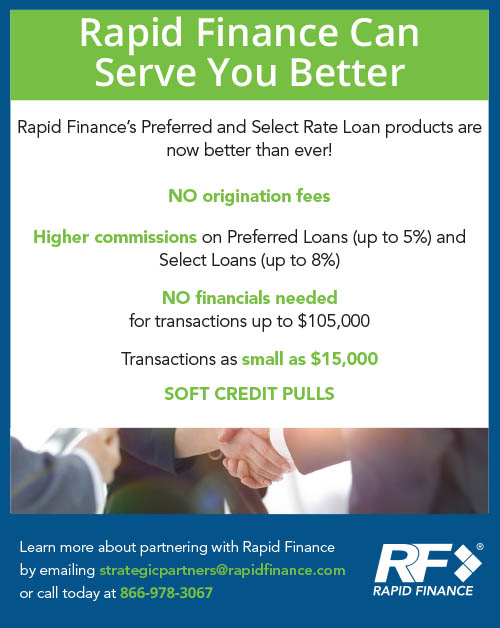 Please send a colleague and ask them to subscribe. We are free
Email kitmenkin@leasingnews.org and in subject line: subscribe

[headlines]
--------------------------------------------------------------
Balboa Capital to File Tuesday Against Dismissal
of Ascentium Capital in MHT Case, Reliable Source Reports
By Christopher Menkin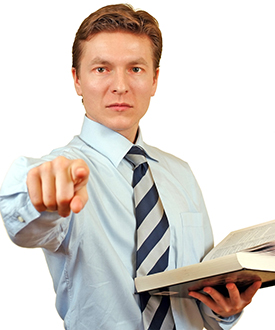 This case was filed 04/11/2018, going on today almost two years, this case was filed requesting a Jury, naming 48 Defendants with 61 Counter Defendants.,
As Leasing News wrote in the first sentence of Wednesday's news story, "It appears the claim against Ascentium Capital as a defendant in the Balboa Capital, Costa Mesa, California Case Medical Home Team (MHT) alleged Ponzi scheme, has been dismissed. As noted was the following unsigned dismissal along with the position of Ascentium Capital. (1) (2). was unsigned. Leasing News also was told, "No Appeal, there is no Decision; our papers get submitted to Judge on the 11th. Ascentium's attorney just submitted this Blank Dismissal with the papers, which was silly!"
It was told in a very loud voice, "BALBOA WAS THE VICTIM!"
Leasing News has heard from a particular MHT attorney who is definitely in favor of getting Ascentium Capital involved in the case but did not want to be named nor quoted. Others have contacted with their insight, all off the record. Many were angry about the story and chastised me for not knowing what I was talking about, they claimed.
In my lay opinion as a journalist, the actual filing by the Ascentium attorney appears to be very clear in the matter. It states in a filing on January 21, 2020," …Further, and independently, Balboa's fraud-by-misrepresentation claim must be dismissed because Balboa fails to identify which of Ascentium's alleged statements were false and fails to explain how they were false. Relatedly, Balboa's true complaint seems to revolve around what Ascentium allegedly did not say, rather than what Balboa alleges Ascentium actually said. But any fraud-by-omission claim also fails, because Balboa does not allege a required element: that Ascentium owed Balboa a 'duty to disclose.' Indeed, Ascentium could not have owed Balboa a duty to disclose, because there was no fiduciary relationship or transaction between Ascentium and Balboa. Balboa's negligent misrepresentation claim is facially barred by the applicable two year statute of limitations, and also fails for the same reasons as its fraud claims." (1)
While claims that Balboa was solely talked into taking the deals by a top executive at Ascentium is really preposterous. As quoted from an independent well-known attorney in Leasing News:
"In a post-NorVergence world, the value of the collateral matters. If the vendor is essentially selling air, then it doesn't matter how great the assignor is (unless offering recourse), or how creditworthy the customer is.
"Balboa has a duty to investigate the deal and the credit before purchasing the payment stream. Notwithstanding the glowing recommendation of the Assignor, there were a number of things Balboa could have done to check these deals out:
"—Verify the value of the collateral with the customer. Was he/she happy with deal, and will he/she continue to make payments. Lawyers call these after the fact confirmations "estoppel affidavits." My bet is that the customers were starting to get impatient. Remember, these were assignments of existing deals, some several months old.
"—Get written portfolio performance data, since the assignor had a 6-9 month track record with other customers.
"—I don't remember who Tom said was administrating this for the vendor MHT. Balboa could have called the guy and gotten his story. Sure he would have lied but the story would have been different from the customers' stories, raising red flags.
"—Bear in mind, the lynchpin to this deal was getting home-care nurses to work as independent contractors. We're any actually hired and working? I doubt that any nurse had actually reported for work.
"Remember that in any fraud case the aggrieved party must demonstrate reasonable reliance, not blind deference, to the alleged statements of Ascentium. Reasonable reliance usually means a reasonable (but not necessarily exacting and thorough) investigation. Other than blindly believing Ascentium, Balboa did nothing. At least their complaint against Ascentium reflects nothing." (3)
A 23 page document goes further into the decision: Case 3:18-cv-00898-M Document 247 Filed 01/21/20 http://leasingnews.org/PDF/case_docJan2020.pdf
Order Granting Dismissal
http://leasingnews.org/PDF/granding_dismissal2020.pdf

Ascentium Capital/Balboa Capital Karma
Major Default Case Blows Up
By Christopher Menkin
http://leasingnews.org/archives/Jan2020/01_06.htm#asc



[headlines]
--------------------------------------------------------------
New Hires/Promotions in the Leasing Business
and Related Industries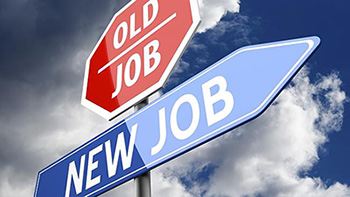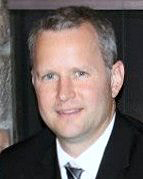 Evan Bossard was promoted to Executive Vice President, Credit, Wintrust Financial Corporation, Rosemont, Illinois. He joined the firm October, 2015, as Senior Vice President, Credit. Previously, he was at GE Capital Bank, starting August, 2003, as Risk Manager; promoted October, 2006, Vice President, Risk Manager; promoted June, 2013, Senior Vice President, Risk. Prior, he was Senior Risk Analyst, Fleet Capital Leasing (October, 2000 - February, 2003); Risk Associate, The CIT Group (August, 1998 - October, 2000), Risk Analyst, Orix Credit Alliance (March, 1994 - August, 1998).University of Illinois at Urbana-Champaign Finance (University of Illinois at Urbana-Champaign, Finance (1988 – 1992). https://www.linkedin.com/in/evan-bossard-0b68b16/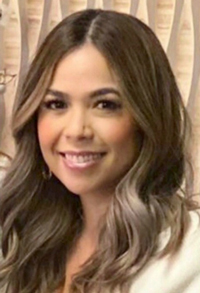 Keo Chanthavong was promoted to Lease/Loan Servicing Specialist, First Foundation, Inc., Irvine, California. She joined the firm September, 2018 as Loan/Lease Servicing Specialist II, Equipment Finance. Previously, she was Funding Coordinator, Envision Capital Group, Inc. (March, 2015 - September, 2018); Records Supervisor, Unisource Discovery (June, 2003 - March, 2015); Senior Records Clerk, Complex Legal Services (March, 2004 - June, 2013). Education: Fremont College, Business Administration (2011 - 2013). Saddleback College, Phlebotomy Technician/Phlebotomist (2007). https://www.linkedin.com/in/keo-chanthavong-4b0a2810b/
Tyler Chu was hired as Credit Analyst, First Foundation, Inc., Irvine, California. Previously, he was Senior Credit Analyst, QuickBridge (January, 2019 - January, 2020); Underwriter, Reliant Funding (September, 2018 - January, 2019). He began his career at QuickBridge, starting July, 2014; promoted January, 2017, Credit Analyst II. Education: California State University, Long Beach. Bachelor's degree, Economics. https://www.linkedin.com/in/tyler-chu-418b52148/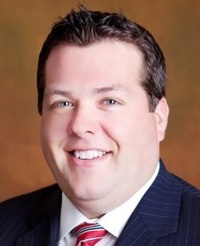 Michael Gamble was hired again as District Sales Manager, Wells Fargo, Greater New York City Area as "Consultative financial leader offering creative and collaborative solutions to our copier & IT Managed Service partners." He previously had returned to Marlin Capital Solutions as Director of Sales, Office Equipment Major Accounts (January, 2017 - 2020); Prior, he was District Sales Manager, Wells Fargo (April, 2013 - January, 2017); Regional Sales Manager, US Bank (March, 2012 - April, 2013); Sales Manager, Marlin Leasing (September, 2010 - March, 2012). He began his career at Canon Financial Services, starting August, 2001, Account Representative; promoted January, 2009, Risk Manager. Education: West Virginia University. Bachelor of Science (B.S.), Finance (1996 - 2001). https://www.linkedin.com/in/michaelgamble2001/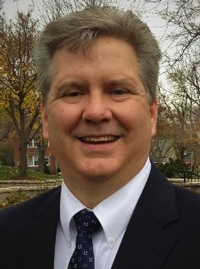 Matthew Kelley was promoted to Portfolio Manager, Wintrust Financial Corporation, Arlington Heights, Illinois. He joined the firm October, 2017, as Senior Underwriter. Previously, he was Senior Credit Analyst, AVP, Deutsche Leasing USA (October, 2015 - October, 2017); Senior Credit Risk Analyst, West Suburban Bank (January, 2015 - October, 2015); Finance Program Officer, VP & Portfolio Compliance Officer, National Finance Associates. LLC (April, 2006 - October, 2014); Credit and Collections Analyst, Bowe Bell + Howell (April, 2005 - April, 2006). He joined Bank of America/Fleet Capital Leasing, April, 2000; promoted Risk Analyst, April, 2003); Lease Negotiations Representative, Heller Financial (July, 1995 - April, 2000); Vendor Finance Program Officer/Inventory Control Analyst/Staff Accountant, Forsythe Technology (1990 - 1995). Volunteer: Coach of Youth Athletics. Arlington Heights Park District (August, 2006 - August, 2015). Education: Northern Illinois University, College of Business. Bachelor of Science, Finance (1985 - 1989). Activities and Societies: VP of Finance, Campus Activities Board. Minor in Economics.
https://www.linkedin.com/in/matthewfkelley/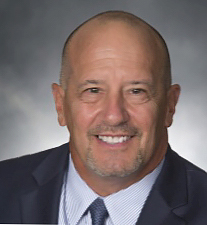 Shawn Passman was hired as Sales Vice President, Nations Equipment Finance, Norwalk, Connecticut. He is based in Jamison, Pennsylvania. Previously he was Sales Vice President, Santander Bank, N.A. (January, 2018 - December, 2019); Director, SunTrust Robinson Humphrey (July, 2012 - January, 2018); VP, Business Development, Royal Bank America Leasing (December, 2005 - July, 2012); SVP Marketing, Oxygen Therapurity, LLC (January, 2005 - May, 2012); Owner, Passmar (December, 2005 - January, 2006); Sales, Vice President, GE Capital (1994 - 2005); Regional Sales Manager, US Lines (1984 - 1986). Community Service: Member, Advisory Group, Seton Hall (2000 - 2006). Education: Villanova University (1977 - 1982). Bishop Egan (1973 - 1977). https://www.linkedin.com/in/shawn-passman-2960014/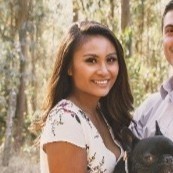 Nikki Pena was promoted to Inside Sales Manager, BlueVine, Redwood City, California. She joined the company July, 2015, as Account Executive; prompted December, 2015, Senior Account Executive; promoted January, 2018, Account Executive Team Leader. Previously, she was Production Assistant, CBS News (January, 2014 - July, 2015); Bank Teller, Chase (June, 2018 - January, 2014); Newsroom Intern, KTVU (December, 2012 - January, 2014); Sales Associate/Model, Hollister Co. (June, 2011 - December, 2012); Sales Associate, Pacific Sunwear (June, 2010 - October, 2011). Education: San Francisco State University. Broadcasting, Electronic Communicators, Arts, Broadcast Journalism. https://www.linkedin.com/in/nikki-pe%C3%B1a-728614b8/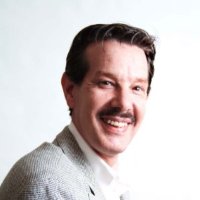 Steven Post was promoted to Senior Vice President, Capital Markets/Indirect Finance, First Midwest Equipment Finance, a First Midwest Bank subsidiary, Westmont, Illinois. He joined the firm as Vice President, Capital Markets, Indirect Finance, February, 2018. He previously was VP, Capital Markets, Scottrade (March, 2014 - February, 2018); Sr. Vice President, Sales, Somerset Capital Group, Ltd. (August, 2009 - March, 2014); VP, Business Development, Banco Popular North America (April, 2008 - March, 2009); Business Development, GE Capital (January, 1996 - April, 2008); Leasing Manager, Linotype (1990 - 1993). Education: Adelphi University, MBA, Corporate Finance (1982 - 1988). Activities and Societies: Delta Mu Delta, National Honor Society. 3.824 graduate school GPA.
https://www.linkedin.com/in/stevenhpost/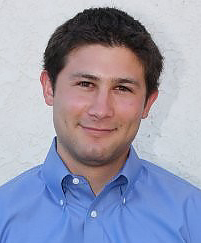 Garrett Reetz was promoted to Vice President/Credit Manager, Equipment Finance Department, First Foundation Bank, Oakland, California. He joined the Bank September, 2015, as Credit Officer; promoted March, 2018, Assistant Vice President, Credit Manager. Previously, he was Credit Analyst, Financial Pacific Leasing (June, 2014 - August, 2016). Education: California Polytechnic State University, San Luis Obispo. Bachelor of Science (BS) Business Administration (2009 - 2012). https://www.linkedin.com/in/garrett-reetz-247a2145/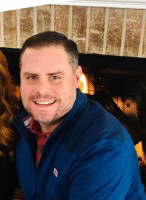 Daniel Rodrigue was hired as Director of Sales and Business development, Paragon Financial Group, Inc., Fort Lauderdale, Florida. He is located in the Greater Atlanta, Georgia Area. Previously, he was President, Business Capital Solutions (May, 2019 - January, 2020). Prior, he was at Bibby Financial Services, starting March, 2017 as SVP, Head of Factoring and Transportation Sales; promoted August, 2017, EVP, Head of Sales. National Sales Manager, TAB Bank (January, 2015 - March, 2017); National Sales Manager, TAB Bank (January, 2015 - March, 2017); National Sales Manager, First Capital (April 2011 - January, 2015); Head of Sales, Bibby Financial Services (April, 2012 - April, 2013); COO, Onyx Ventures (September, 2010 - April, 2012); COO/CMO, United Credit (May, 2005 - September, 2010); CMO, MPRIZ Holdings (February, 2002 - May, 2006).
Education: Southwestern Assemblies of God University (1997 - 2000). https://www.linkedin.com/in/bizfundsdan/
[headlines]
--------------------------------------------------------------
Leasing Industry Ads---Help Wanted
Opportunities for 2020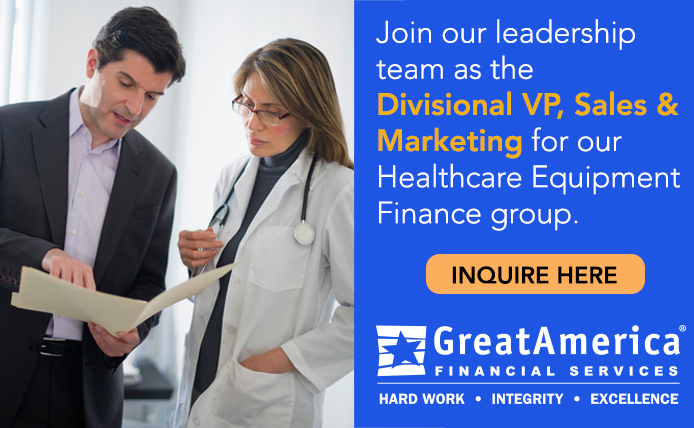 [headlines]
--------------------------------------------------------------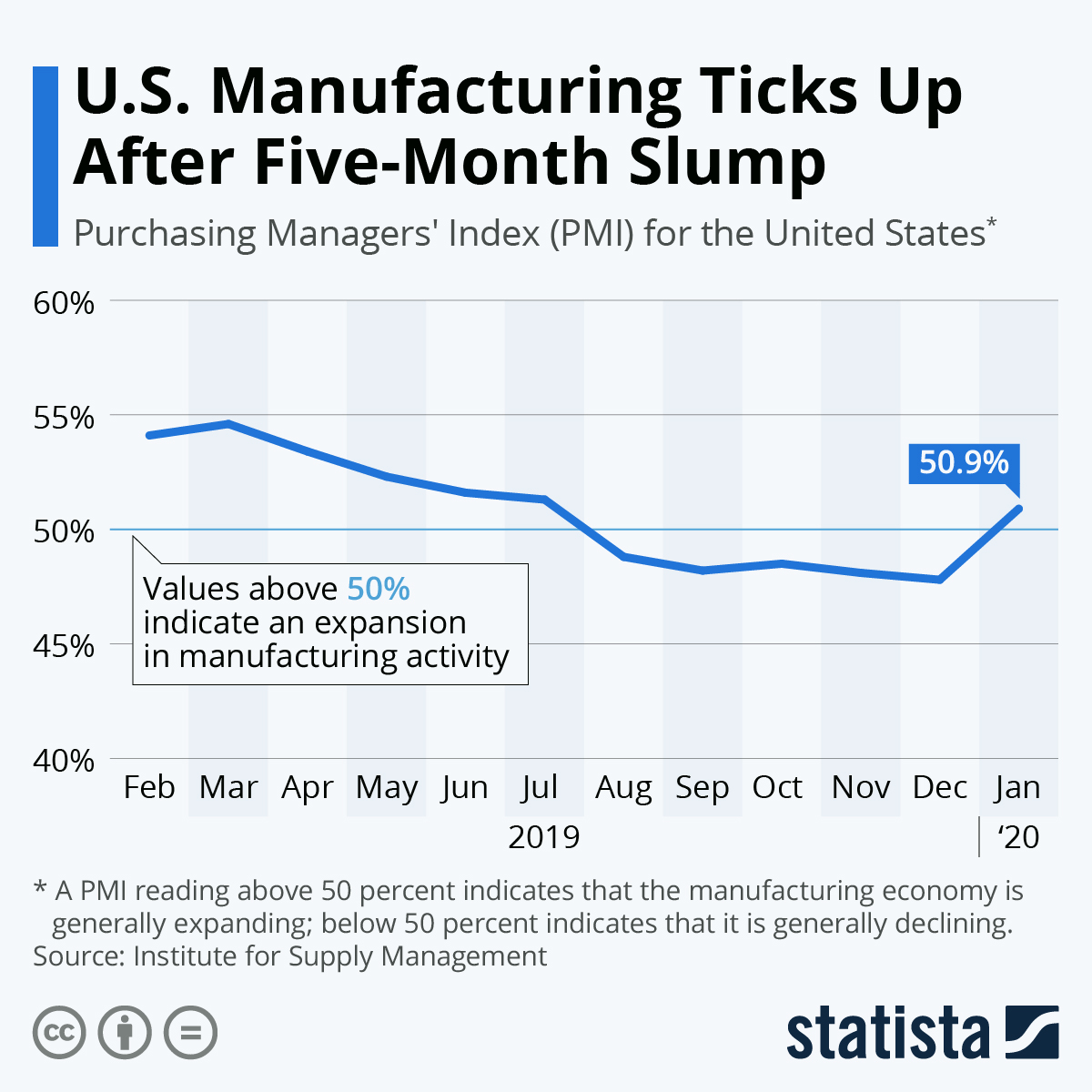 The U.S. manufacturing sector returned to growth for the first time since July 2019. That's according to the latest reading of ISM's Purchasing Managers' Index (PMI), which edged up to 50.9 percent in January (with values above 50 percent indicating an expansion of manufacturing activity). Likely benefitting from the trade truce between the United States and China, supply chain managers reported a sharp uptick in production and new orders in January, while the subindices for employment and inventories remained in contraction territory. The overall growth was limited to eight of the 18 industries covered by the survey however, indicating that the latest uptick is fragile and might be short-lived. Moreover, most of the January responses have likely been submitted before the outbreak of the coronavirus, meaning that the negative effects of the pandemic on economic activity aren't reflected in the latest reading.
Based on a monthly survey of supply chain executives across 18 manufacturing industries and published by the Institute for Supply Management on the first business day of each month, the PMI is a composite index based on five equally weighted subindices measuring new orders, production, employment, supplier deliveries and inventories. It is widely considered one of the most important economic indicators in the United States. Not only is the PMI indicative of manufacturing activity, but it can also read as an indicator for the overall economy. According to ISM, "a PMI above 42.8 percent, over a period of time, indicates that the overall economy, or gross domestic product (GDP), is generally expanding; below 42.8 percent, it is generally declining. The distance from 50 percent or 42.8 percent is indicative of the extent of the expansion or decline."
By Felix Richter, Statista


[headlines]
--------------------------------------------------------------
Most Influential Women in Leasing and Finance
One New Nomination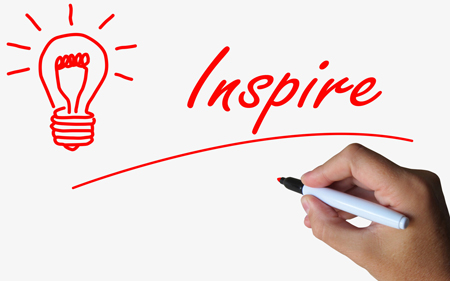 Please submit nominations to: kitmenkin@leasingnews.org
Kit Menkin nominates: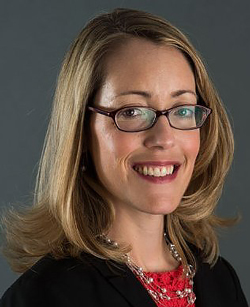 Amy Vogt, Vice President, Communications and Marketing, Equipment Leasing and Finance Association, since July, 2010. While it may be that she represents and is active in only one leasing and finance association, her writing and press releases of all ELFA activities brings her in contact with both new and established leaders in the industry. She reports on meetings, whom she is writing, activities, and to media from major newspapers, magazines, online reporting, radio and TV. She does an outstanding performance, seemingly always available, prompt, and always helpful.
https://www.linkedin.com/in/amycvogt/
These are nominations that will be reviewed and voted upon: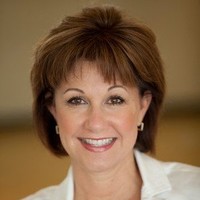 Barbara Griffith, Southern California Leasing: "I would like to be considered "Most Influential Women in Leasing and Finance." I have been working in equipment financing for over 28 years. Donating my time with all the associations and given the opinion to others with shops to just do honest and good business. I have written articles, participated in conferences and supported our associations. Have a huge voice in running a company in an ethical manner. It is good for SCL that I am recognized." https://www.linkedin.com/in/barbaragriffith/
.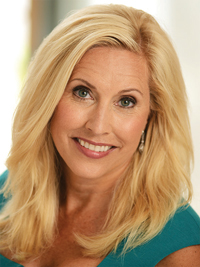 Linda (Geleta) Kester, Long Time Sales Trainer, Writer, Lecturer. She began her career as Sales Manager at Advanta, then became Sales Trainer for Marlin Capital, starting her business as "Speaker, Trainer & Presenter." She has also served as Marketing Director for NAELB Leasing School (now the American Association of Commercial Finance Brokers.) Her book, "366 Marketing Tips" is still popular. September, 2019, she joined NewLane Finance as Vice President, Marketing, as well as continuing her lecturer and writing series. She appears in many association conferences, too. From 2006 to 2009 she wrote a weekly "Sales Makes it Happen" column for Leasing News, then jumped to Monitor Magazine. She writes articles for other magazines, such as for the National Equipment and Finance Association magazine as well as other publications. https://www.linkedin.com/in/lindakester/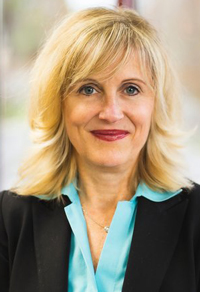 Lisa Rafter, who is now the Owner/Publisher of Monitor Magazine, forming an Editorial Board, offering a free e-Version of the Magazine and making other changes. She has been very active, including serving as editor from 1987 to 2004.
https://www.linkedin.com/in/lisa-rafter-378243a/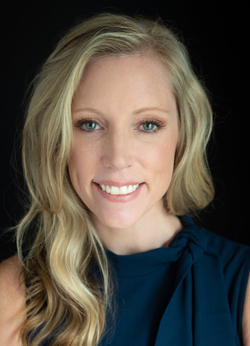 Reid Raykovich, CLFP, in turning around the Certified Lease and Finance Professional Foundation, activity with many associations and the industry in general, flying miles to Canada and Australia, too. She began with the CLFP Foundation in April, 2012. In 2014, she was honored with the Foundation's Cindy Spurdle Award of Excellence. She was named Leasing News Person of the Year for 2016 and January1, 2019, joined the Leasing News Advisory Board.
https://www.linkedin.com/in/reidraykovich/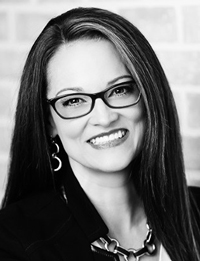 Deborah Reuben, CLFP, Consultant, Speaker, Author, has been award-recognized for her work, serving as a chairperson, and contributions with the Equipment Leasing and Finance Association, National Association of Finance Equipment, and for the Certified Leasing and Finance Foundation.
https://www.linkedin.com/in/deborahreuben/
Remaining on the 2009 list:
Susan Carol, APR
Valerie Jester
Shari Lipski, CLFP
Deborah Monosson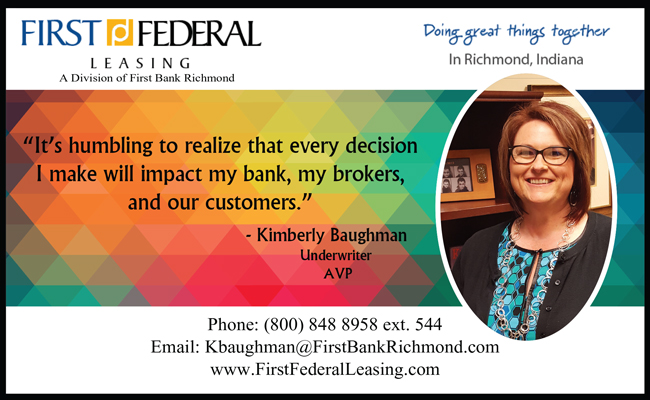 [headlines]
--------------------------------------------------------------
Navitas Credit Introduces Financing Portal
To Generate New Leads for Brokers/3rd Party Originators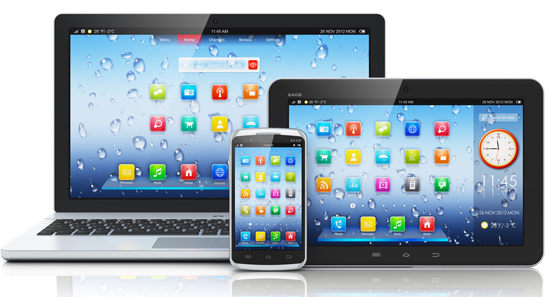 Navitas Credit Corp., a division of United Community Bank, states the Navitas Partner Portal does more than manage current relations, "it helps you build new ones. We developed our Partner Portal with the idea of offering our broker and third-party origination sources more than just the ability to submit applications and generate documents. We designed our Portal with features that generate new leads, drive incremental sales and provides the portfolio intelligence you need to maximize your customer relationships."
Navitas Programs

To Obtain a Demo:
https://engage.navitascredit.com/l/590361/2020-01-30/btbr2
partnerfunding@navitascredit.com
or at 800-516-0761
[headlines]
--------------------------------------------------------------
Leasing News Advisor
Bruce Lurie


Douglas-Guardian Services Corporation
14800 St. Mary's Lane, Suite 200
Houston, Texas 77079
Telephone: 800-255-0552
Fax 800-529-7530
blurie@douglasguardian.com
www.douglasguardian.com

Bruce Lurie joined the Leasing News Advisory board September 12, 2007 and has been an active participant.
Since July 1995, Bruce Lurie has been president of Douglas-Guardian Services Corporation, the original equipment inspection and collateral management firm established in 1932.
When not chasing down collateral to inspect throughout the US or Canada, Bruce enjoys spending time with his wife Martha, his 3 young grandchildren and learning survival skills driving with his 18-year-old daughter Danielle. Bruce is an avid jogger and former triathlon fanatic.
Prior to Douglas Guardian, his experience includes fifteen years with Brown and Root, Inc., a multi-billion dollar engineering and construction company. Primary areas of responsibility have included project development, project finance, sales, marketing, strategic planning and executive management. Extensive training in quality deployment and team building techniques. Bruce's education includes a BS, Civil Engineering, BS Engineering Management, and MBA from Tulane University, New Orleans, LA.


[headlines]
--------------------------------------------------------------
Responding to Negative Reviews
FinTech #102 by Alex Vasilakos
Believe it or not, the same premise applies to negative review response as it does to positive reviews. How you respond to a negative review impacts not only the reviewer, but all the sets of eyes that come afterward. Seeing a business handle a particularly challenging review online suggests that management is proud of their business, and willing to go the extra mile to maintain their reputation!
Make potential clients see the light with these four steps: apologize, promote, get offline, and keep it simple.
How to respond to negative reviews
Apologize and sympathize
The first step towards fixing a problem is acknowledging that one occurred. Regardless of what happened, a simple apology and sympathy for your customer's experience goes a long way.
Promote
So the rates of the business loan were not what the client expected when the borrower reached out. If there was a reason behind it, why not reiterate? "Our rates are usually low and many factors play into why rates will change, we're sorry to hear your experience was not what we typically see with other borrowers,"
Move the conversation offline
Don't open a can of worms. Keep the lid on tight by offering the reviewer the chance to reach out via phone, email or both.
Keep it simple
Avoid specifics and don't ask questions. Those conversations are much better served in a space away from the prying public.
One last pro tip: leave your business name, location and category out of this. You don't want your negative reviews showing up in search!

Now that wasn't so bad, was it?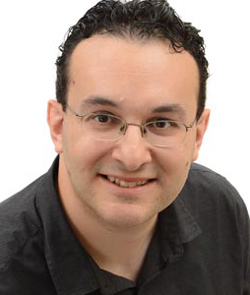 Alex Vasilakos
Director of Marketing
The Finance Marketing Group
Alex@financemarketing.com
Office: 518-591-4645x102 / Fax: 518-677-1071
90 State Street, Suite 1500, Albany, NY 12207
He entered advertising and marketing in 2003, right when the industry landscape shifted from traditional print to digital media. In that time, Alex has worked with numerous large accounts in both healthcare and financial services, and has helped small and medium-sized businesses grow and flourish in their respective digital markets. Alex has won countless awards for creative direction and strategy, and is certified by Google Partners in both AdWords and Analytics. Currently, Alex works exclusively with financial services companies, but his depth of knowledge and experience can help design and implement long-reaching strategies for businesses across all industries.

Previous Financial Technology Articles
http://www.leasingnews.org/Conscious-Top%20Stories/fintech.html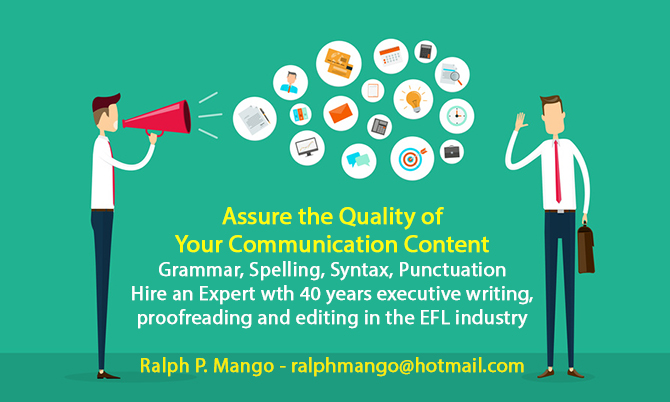 [headlines]
--------------------------------------------------------------
The Special Oscar Column
By Leasing News' Fernando Croce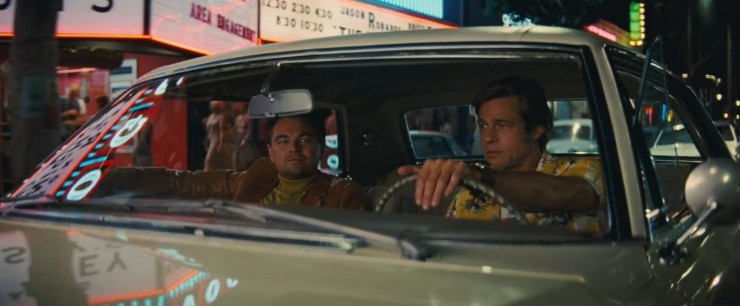 As the big day approaches, the question remains: Who will take home Oscar gold this Sunday night? For the benefit of movie-lovers and audiences, we've put together this list of predictions for the main categories of American cinema's top award.
Best Actor: Antonio Banderas ("Pain and Glory"), Leonardo DiCaprio ("Once Upon a Time in Hollywood"), Adam Driver ("Marriage Story"), Joaquin Phoenix ("Joker"), Jonathan Pryce ("Two Popes")
Banderas' bittersweet performance may be the least showy of the bunch, but arguably the most deserving of recognition. DiCaprio's is a marvel of comic tension, with the Academy-tested added bonus of an actor playing an actor. Driver and Pryce, a novice and a veteran, may suffer the similar issue of "invisible acting," displaying a subtleness that might be missed by voters who favor flamboyance. Which leaves the sure bet to be Phoenix as the Joker, a character that seems bizarrely destined to attract more and more future actors.

Overlooked: Robert De Niro ("The Irishman"), Adam Sandler ("Uncut Gems"), Paul Walter Hauser ("Richard Jewell")
Best Actress: Cynthia Erivo ("Harriet"), Scarlett Johansson ("Marriage Story"), Saoirse Ronan ("Little Women"), Charlize Theron ("Bombshell"), Renée Zelleweger ("Judy")

Actors impersonating tragic singers has become a familiar staple at the Oscars, which means that Zellweger's turn as Judy Garland means money in the bank. (Not coincidentally, three out of the five nominees are based on real-life figures.) Other participants might have a chance if a reprise of last year's surprise win for Olivia Colman is in the cards. Johansson's emotional performance is a close second, followed by Ronan's exuberant Jo March, Erivo's fierce Harriet Tubman, and Theron's mix of fire and ice.

Overlooked: Lupita Nyong'o ("Us"), Zhao Tao ("Ash Is Purest White"), Alfre Woodard ("Clemency")
Best Supporting Actor: Tom Hanks ("A Beautiful Day in the Neighborhood"), Anthony Hopkins ("The Two Popes"), Al Pacino ("The Irishman"), Joe Pesci ("The Irishman"), Brad Pitt ("Once Upon a Time in Hollywood")

The rich variety of this year's fields can be illustrated in two nominees from the same film, Pacino's roaring theatricality versus Pesci's grave quietude. Equally impressive is the layered aura that Hanks lends to his role as Mister Rogers, or the traces of wisdom and rue seen in Hopkins' turn as Pope Benedict XVI. Most people are rightfully betting on Pitt, however, who brings a lovely mix of melancholy and coiled violence to his role, a prime example of vanishing movie-star effortlessness.

Overlooked: Song Kang-ho ("Parasite"), Eric Bogosian ("Uncut Gems"), Willem Dafoe ("The Lighthouse")
Best Supporting Actress: Kathy Bates ("Richard Jewell"), Laura Dern ("Marriage Story"), Scarlett Johansson ("Jojo Rabbit"), Florence Pugh ("Little Women"), Margot Robbie ("Bombshell")
Dern's win is one of the night's sure bets, a result of her sly strength in the role as much as the Academy's desire to award this underrated performer following decades of fine work. That's not to dismiss the solid contributions of the other nominees, though, particularly Bates' maternal poignancy, Robbie's emotional abandon, and Pugh's sparkling poise.
Overlooked: Juliette Binoche ("High Life"), Cho Yeo-jeong ("Parasite"), Julia Fox ("Uncut Gems")
Best Director: Bong Joon-ho ("Parasite"), Sam Mendes ("1917"), Todd Phillips ("Joker"), Martin Scorsese ("The Irishman"), Quentin Tarantino ("Once Upon a Time in Hollywood")
A win for Scorsese's masterfully intimate and restrained direction of sprawling gangland narratives would be richly deserved. Same goes for Tarantino's beautifully assured mélange of fact and fiction, leisurely character and brutal history. Bong's seamlessness in his Hitchcockian twists and turns also hits a sweet spot, though as far as technical achievements Mendes' showy use of the single-take technique may win out in the end, mirroring similar triumphs for "Birdman" and "The Revenant."

Overlooked: Josh and Benny Safdie ("Uncut Gems"), Mike Leigh ("Peterloo"), Clint Eastwood ("Richard Jewell")

Best Picture: "Ford v. Ferrari," "The Irishman," "Jojo Rabbit," "Joker," "Little Women," "Marriage Story," "1917," "Once Upon a Time in Hollywood," "Parasite"
At the very least, the high number of nominees allow for a wide variety of genres, this year ranging from epic drama to dark satire. Artistically speaking, "The Irishman" and "Once Upon a Time in Hollywood" are the top picks, profoundly personals portraits of time and being from great directors in a reflective mood. The Korean hit "Parasite" has been gaining steam along with awards recently, and its popularity may help it become the first foreign-language film to win top honors. ("Roma's" failure to achieve that a few years back may cast a pall over its chances, however.) The safe bet may be "1917," which has the stylistic bravura that tends to wow members of the Academy.

Overlooked: "Uncut Gems," "Peterloo," "Richard Jewell," "A Hidden Life
[headlines]
--------------------------------------------------------------
Labrador Retriever Hunting Dog
For Sale, Kensington, Kansas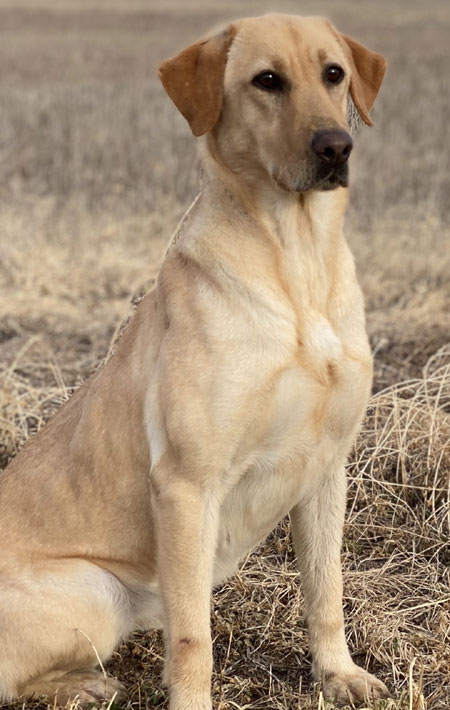 Nugget:
Female Yellow Labrador. Nugget is 20 months old. Nugget is a Completely Trained Female. She loves to do her work. She is obedience-trained, sit, stay, heel, comes when Called. Nugget is very advanced in her Training. She will retrieve from land and Water. She will Sit on a Whistle, She will turn and tread water on the Whistle. She will take left and right hand signals. She will do Blind Retrieves on Land and on Water. She is ready to go Hunting or be your next hunt test female. She is a beautiful yellow female. $12500
Outback Kennels
520 N Main
Kensington, KS 66951
Kirby Rust, Owner/Trainer
Phone: 785-476-2488
785-476-5555 cell -
Email: kbrust@ruraltel.net
http://www.outbackgundogs.com/index.html
[headlines]
--------------------------------------------------------------
Too Many Press Releases Funding Re:
Troubled Trucking Industry
By Dale R. Kluga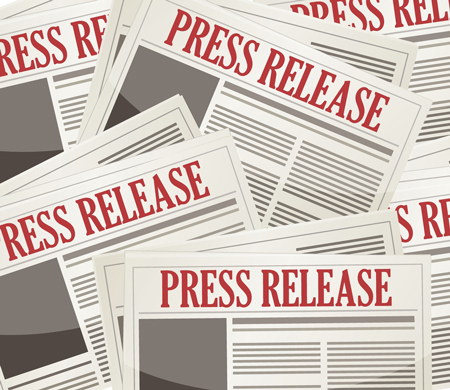 Don't you think it's a bit obvious, and possibly also pretentious, that all the recent "record breaking volume" press releases are being announced by some of the same companies who specialize in and have huge concentrations of funding the troubled trucking industry? You and I have been in this business quite a while now, Kit (me 39 years and you probably at least the same) and there is one thing you and I have in common that many do not in this business. We are candid and tell it like it is which offends and upsets some people. We have both witnessed these irrationally exuberant press releases during our long careers which, as you and I both know, are done sometimes in order to camouflage poorly performing portfolios with high concentrations of business in weak industry sectors. We saw this with the oil & gas industry fallout in 2018 and this past year with the national commodity trucking carriers. You and I also saw this during and after the app only, small ticket meltdown failures in 1999 from bad credit management which was exacerbated by the subsequent dot com crash of 2000 and the terrorist attacks in 2001. Followed by the mini recession in 2002 and the Great Recession from 2008 to 2012.
Is it just me or are you noticing a similar dynamic happening with these recent "robust" press releases? It's not just the Celadon failure and collapse that highlights the structural adverse impact to the national commodity trucking business. It's much worse when you drill down and find out that hundreds of small carriers completely shut their doors last year. So, this is not an isolated event of company fraud. The Celadon fraud was just a bandage to cover up deteriorating metrics in the transportation business.
I was sitting at a Super Bowl party last Sunday with a very high level architect friend who was hired away for very big bucks by one of his largest clients last year. His client is an online business who now has its own staff of about 50 well known and specialized infrastructure architects. Their sole job has been to plan, acquire property, and to build brand new commercial airports just to service their new customers. They have already told FedEx that they will be terminating all their business with them. My friend's new employer is Amazon. The impact to the entire transportation business has already been going through a major Amazon paradigm shift which is partly to blame for the lack of traffic in the conventional trucking business. Just take a second to think about this: Amazon is building brand new airports. New Airports! When has that extent of infrastructure play have ever been done before? The last major event like that was the creation of the shopping malls and then the strip malls which of course are all failing. Why? For the same reason the trucking business is down. It's the Amazon factor.
Naturally, now is exactly the time when no one is paying attention to these declining portfolio metrics because the "record" 2019 volume story allows truck lessors to procrastinate the impact of any deteriorating portfolio issues they may be having. The fact that we are approached by brokers every day telling us they have lost their former commodity trucking deal funders is a baseline symptom none of us should ignore. We have been told by these brokers that the primary commodity truck funders have completely doubled down on their credit criteria and have made it nearly impossible to get dry van common carrier deals funded. I suspect what's happening is that the warehouse lenders and securitization sources are pre-empting the trucking funders by forcing them to much higher underwriting standards.
The best question is about the timing of these onerous trucking deal underwriting changes and if it is reactive or proactive, too late or timely? As we learned with the above weak economic cycles I mentioned, in every case it's been too little too late in the cycle. You and I have also learned that credit discipline never happens in an irrationally exuberant marketplace until it is forced upon the originators ultimately by reactionary and complicit Wall Street bankers and the rating agencies. Just like in the Great Recession when ratings agencies sold ratings for fees as accurately depicted in the terrific, blockbuster movie, "The Big Short".
I suspect for those truck lessors having portfolio problems, they will camouflage it and attempt the un-naturally predictable behavior we have seen time and time again over the last 40 years. They will try to buy business at low rates in non-trucking sectors in the naïve hope to "diversify" and "minimize" the impact of a deteriorating trucking portfolio. But in the end, as we have both seen, it's mostly reactionary behavior which is nearly impossible to camouflage. I think we may be in for a correction sooner than anyone anticipates. One other observation I have. All these recent record-breaking volume press releases are leaving out perhaps the most important reason why any of us continue to exist in this business. It's called profits. It's not called volume. When is the last time you saw multiple press releases stating the level of record-breaking profits for the same companies boasting about their robust volume numbers? I think the answer is never. What does that say about these companies?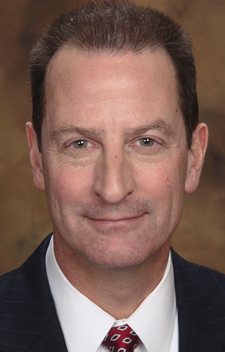 Dale R. Kluga
President
Providence Equipment Finance,
a Division of Providence Bank & Trust
(also Finance Expert who appears on Radio
& TV, as well quote often in Chicago Newspapers)
https://www.linkedin.com/in/dale-kluga-cpa-85704740/

[headlines]
--------------------------------------------------------------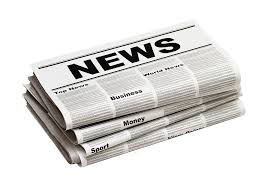 News Briefs----
FICO preps for summertime release of revamped score suite
Benefit for Finance, Leasing, Auto Sales, Mortgages
https://www.autoremarketing.com/autofinjournal/fico-preps-summertime-release-revamped-score-suite
Mortgage rates fall to lowest level since 2016
could be the 'last affordable' spring home-buying season
https://www.marketwatch.com/story/mortgage-rates-fall-to-the-lowest-level-since-2016-could-this-be-the-last-affordable-spring-home-buying-season-2020-02-06
Struggling Subway lays off over 300
at its headquarters
https://nypost.com/2020/02/05/struggling-subway-lays-off-over-300-at-its-headquarters/


[headlines]
--------------------------------------------------------------


You May Have Missed---
Apple sold more watches in 2019 than
all Swiss watchmakers combined
https://www.mercurynews.com/2020/02/06/apple-sold-more-watches-in-2019-than-all-swiss-watchmakers-combined/
[headlines]
--------------------------------------------------------------
Basketball Practice
"AGAIN!"
I sprint to the end of the court
my legs cutting through the oppressive air,
desperately trying to reach the endline.
"AGAIN!"
I take off, this time not as fast
wondering why I bother to give up
two hours each night to be commanded
like a remote control car.
"FIFTEEN FOUL SHOTS"
I walk slowly to the line
happy for the time to catch my breath.
I pick up the ball and begin.
"BACK ON THE LINE!"
Again I sprint to the end of the court
mouth wide open
sweat dripping from my face.
"AGAIN!"
As I run up the court
for what I hope will be the last time tonight,
I glance over my shoulder
to see my coach, red-faced and grinning,
remote control
gleaming in his hand.
by J. G., Houlton, ME

[headlines]
--------------------------------------------------------------
San Francisco 49ers' legend Jerry Rice rips into Super Bowl referees
https://www.foxnews.com/sports/san-francisco-49ers-legend-jerry-rice-criticizes-officiating-in-super-bowl
Warriors' D'Angelo Russell-for-Andrew Wiggins
trade draws mixed reactions
https://www.sfgate.com/warriors/article/D-Angelo-Russell-Andrew-Wiggins-trade-reaction-NBA-15035695.php
Kyle Shanahan defends Jimmy Garoppolo & Super Bowl play calling
https://www.sfgate.com/49ers/article/Kyle-Shanahan-Jimmy-Garoppolo-Super-Bowl-Tom-Brady-15035862.php
John Lynch: 49ers want Arik Armstead to be with team 'a long time'
https://www.sfchronicle.com/49ers/article/John-Lynch-49ers-want-Arik-Armstead-to-be-with-15035863.php
[headlines]
--------------------------------------------------------------


California Nuts Briefs---

Coronavirus impact: No China flights in or out of SFO, SJC
for close to six weeks
https://www.sfchronicle.com/business/article/Coronavirus-impact-No-China-flights-in-or-out-of-15035991.php
Here's where leaders plan to run new Diridon Station
tracks through San Jose
https://www.mercurynews.com/2020/02/04/heres-where-leaders-plan-to-run-new-diridon-station-tracks-through-san-jose/
Another missed deadline for BART to San Jose.
Translation: Keep waiting
https://www.mercurynews.com/2020/02/06/another-missed-deadline-for-bart-to-san-jose-translation-keep-waiting
Caltrain board signs off on building affordable housing near tracks
https://www.sfchronicle.com/bayarea/article/Caltrain-board-signs-off-on-building-affordable-15036466.php

[headlines]
--------------------------------------------------------------



"Gimme that Wine"

http://www.youtube.com/watch?v=EJnQoi8DSE8
30,000 Acres of California Wine Grapes Need to be Removed,
Says Allied Grape Growers
https://www.winebusiness.com/news/?go=getArticle&dataId=225746
Jim Trezise Receives the Richard Smith Distinguished Service Award
https://www.winebusiness.com/news/?go=getArticle&dataId=225733
Wine grape growers lose labor to cannabis farms
https://thesungazette.com/article/news/2020/02/05/wine-grape-growers-are-losing-labor-to-commercial-cannabis-farms/
The Pomerol Report
https://www.wine-searcher.com/m/2020/02/the-pomerol-report
Santa Cruz Mountains Winegrowers Association
Announce Spring Events 2020
https://www.winebusiness.com/news/?go=getArticle&dataId=225685
Paso Robles Can't Stop Winning
https://www.vinous.com/articles/paso-robles-can-t-stop-winning-feb-2020
Free Wine App
https://www.nataliemaclean.com/mobileapp/

Wine Prices by vintage
http://www.winezap.com
http://www.wine-searcher.com/
US/International Wine Events
http://www.localwineevents.com/
Leasing News Wine & Spirits Page
http://two.leasingnews.org/Recommendations/wnensprts.htm
[headlines]
----------------------------------------------------------------
This Day in History
1795 – The 11th Amendment to the US Constitution was ratified, affirming the powers of the States and their sovereign immunity. Although the Eleventh Amendment grants immunity to states from suit for money damages or equitable relief without their consent, in 'Ex parte Young, 209 US 123' (1908), the Supreme Court ruled that federal courts may enjoin state officials from violating federal law.
1804 – John Deere (d. 1886) was born in Rutland, VT. He founded the Deere & Company in 1837 after developing and manufacturing the first commercially successful cast-steel plow.
1812 – An 8.2 earthquake rattled New Madrid, MO. The 1811–12 New Madrid earthquakes were an intense series beginning with an initial earthquake of magnitude 7.5–7.9 on December 16, 1811, followed by a 7.4 aftershock on the same day. They remain the most powerful earthquakes to hit the contiguous United States east of the Rocky Mountains in recorded history. At the time, New Madrid was in Louisiana Territory, on the Mississippi River.
1812 – Charles Dickens (d. 1870) was born in England. He created some of the world's best-known fictional characters and is regarded by many as the greatest novelist of the Victorian era. His works enjoyed unprecedented popularity during his lifetime, and by the 20th century critics and scholars had recognized him as a literary genius. His novels and short stories enjoy lasting popularity. Dickens's literary success began with the 1836 serial publication of "The Pickwick Papers." Then a succession of famous works: "David Copperfield," "A Christmas Carol," "Oliver Twist," and "Great Expectations" are also frequently adapted, and, like many of his novels, evoke images of early Victorian London. His 1859 novel, "A Tale of Two Cities" set in London and Paris, is his best-known work of historical fiction.
1817 - Frederick Douglass, the American abolitionist leader, was born Frederick Augustus Washington Bailey (d. 1895) in Talbott County, MD. An African-American social reformer, abolitionist, orator, writer, and statesman after escaping from slavery in Maryland, he became a national leader of the abolitionist movement in Massachusetts and New York. He gained note for his dazzling oratory and incisive antislavery writings. In his time, he was described by abolitionists as a living counter-example to slaveholders' arguments that slaves lacked the intellectual capacity to function as independent American citizens. Northerners at the time found it hard to believe that such a great orator had once been a slave. Douglass was a firm believer in the equality of all peoples, whether black, female, Native American or recent immigrant. He was also a believer in dialogue and in making alliances across racial and ideological divides, and in the liberal values of the U.S. Constitution. When radical abolitionists, under the motto "No Union With Slaveholders," criticized Douglass' willingness to dialogue with slave owners, he famously replied: "I would unite with anybody to do right and with nobody to do wrong."
1820 - The first American to set foot on Antarctica was John Davis, a seal hunter, who went ashore at Hughes Bay. Antarctica had already been seen from a distance by the English explorer James Cook and the crew of his ship, the Endeavor, which circumnavigated the continent between 1773 and 1775.
1827 - Ballet was introduced to the United States by renowned French danseuse Mme. Francisquy Hutin with a performance of "The Deserter," staged at the Bowery Theater, New York, NY. A minor scandal erupted when the ladies in the lower boxes left the theater upon viewing the light and scanty attire of Mme. Hutin and her troupe.
1839 – Henry Clay declared in the Senate, "I had rather be right than president."
1861 - A dramatic drop in temperature took place. The temperature at Gouverneur, New York plunged 70 degrees in one day, from 30 degrees above zero to 40 degrees below zero. Hanover, New Hampshire plummeted 69 degrees in 18 hours, from 37 degrees at 1 PM on the 7th to 32 degrees below zero at 7 am on the 8th. West Cummingham, Massachusetts dropped 80 degrees, from 48 degrees to 32 degrees below zero, and Boston, Massachusetts plunged 60 degrees, from 46 degrees to 14 degrees below zero.
1867 - Birthday of author Laura Elizabeth Ingalls (d. 1957), Dakota Territory, now Lake Pepin, Wisconsin. Known for the "Little House on the Prairie" series of children's books released from 1932 to 1943 which were based on her childhood in a settler and pioneer family. http://memory.loc.gov/ammem/today/feb07.html
1882 - John L. Sullivan won the bare-knuckle heavyweight championship of the world by defeating Paddy Ryan in a nine-round fight in Mississippi City, MS. Sullivan was the last bare-knuckles champion. He held the title until 1892 when he lost to James J. Corbett in a fight conducted under the Marquees of Queensbury Rules.
1883 - Songwriter/composer/pianist/organist Eubie Blake birthday, born James Hubert Blake (d. 1983), Baltimore.
http://www.jass.com/sissle.html
http://chnm.gmu.edu/courses/magic/saloon/blake.html
1885 - Birthday of Sinclair Lewis, born Harry Sinclair Lewis (d. 1951) at Sauk Center, MN. American novelist and social critic. Recipient of Nobel Prize for Literature (1930). Among his novels: "Main Street," "Babbitt" and "It Can't Happen Here."
1893 - Elisha Gray, of Highland Park, Illinois, patented the telautograph which automatically signed autographs on documents, freeing up the autographer to do other things.
1904 - The biggest fire in the United States since the great Chicago blaze of 1871 broke out in Baltimore, destroying more than 2,600 buildings.
1908 - Clarence Linden Crabbe II (d. 1983), commonly known by his stage name Buster Crabbe, was born in Oakland, CA. An American two-time Olympic swimmer and movie actor, he won the 1932 Olympic gold medal for 400-meter freestyle swimming event before breaking into acting. He starred in a number of popular films in the 1930s and 1940s and played the title role in the serials, "Tarzan the Fearless," "Flash Gordon" and "Buck Rogers." Crabbe is the only actor to play Tarzan, Flash Gordon and Buck Rogers – the top three syndicated comic strip heroes of the 1930s.
1914 - Charlie Chaplin, vaudeville star-turned comedic actor, debuted a new character in "Kid Auto Races" at Venice," a Keystone Studios short released on this date. The mischievous but romantic "Tramp" sporting a tiny mustache, twirling a cane and wearing a little derby, a tight-fitting jacket, baggy trousers and floppy shows, was an immediate success with audiences and soon mass-produced Tramp dolls were selling all over the US and the world.
1916 – The upstart Federal League's year-old suit charging antitrust violations by organized baseball was dismissed by mutual consent in U.S. District Court in Chicago by Judge Kenesaw Mountain Landis. No appellate decision was written and it was not until 1922 when the courts ruled on antitrust in another suit stemming from the Federal League. The league played its first season in 1913 and operated as a "third major league," in competition with the established National and American Leagues, from 1914 to 1915. Playing in what detractors called the "outlaw" league allowed players to avoid the restrictions of the organized leagues' reserve clause. The competition of another, better paying league caused players' salaries to skyrocket, demonstrating the bargaining potential of free agency for the first time. In 1922, the Supreme Court ruled that Major League Baseball and its constituent leagues were primarily entertainment, not conventional interstate commerce, and thus were exempt from the Sherman Antitrust Act. Though significantly weakened in the 1970s, this exemption remains intact 98 years later; however it has been eroded by subsequent court rulings and legislation regarding issues specific to Major League Baseball.
1920 - A great 4-day snow and sleet storm came to an end over New England and southeastern New York. Accumulations of 15 to 20 inches of ice, sleet, and snow were common, stalling traffic for weeks.
1922 - For the first time, DeWitt and Lila Acheson Wallace offered 5,000 copies of their magazine for sale. Today, "Reader's Digest" continues to be widely read all over the world. According to Mediamark Research (2006), "Reader's Digest" reaches more readers with household incomes of $100,000+ than 'Fortune,' 'The Wall Street Journal,' 'Business Week' and 'Inc.' combined. Global editions of "Reader's Digest" reach an additional 40 million people in more than 70 countries, via 49 editions in 21 languages. The periodical has a global circulation of 10.5 million, making it the largest paid circulation magazine in the world.
1926 - Negro History Week, originated by Carter G. Woodson, is observed for the first time.
1931 - In New York City, the American opera, "Peter Ibbetson," by Deems Taylor premiered at the Metropolitan Opera House.
1932 – Author Gay Talese was born in Ocean City, NJ.
1934 - A deep freeze made it possible to drive from Bay Shore to Fire Island, NY.
1936 - An executive order established the United States Vice President's flag.
1940 - Walt Disney's animation, "Pinocchio," premiered at the Center Theatre in Manhattan, New York. The showing was the second feature-length film for Disney, following "Snow White and the Seven Dwarfs." One critic called the show, "The happiest event since the war."
1941 - UCLA forward, Jackie Robinson, scored 20 points in a losing cause, as the USC Trojans beat the Bruins 43-41, marking the 34th straight loss UCLA had suffered to USC since 1932. In the 1970s, the Bruins made up for those losses when coach John Wooden arrived.
1941 - On Victor Records, the Tommy Dorsey Orchestra and Frank Sinatra teamed up to record "Everything Happens to Me." The session was held in the New York City studios of Victor.
1943 – The Japanese Navy completed the evacuation of the Japanese Army from Guadalcanal, ending Japanese attempts to retake the island from Allied forces.
1944 - The Nazis launch a second attack against the Allied beachhead at Anzio, Italy. They hoped to push the Allies back into the sea.
1944 – Bing Crosby recorded "Swinging on a Star" for Decca Records.
1949 - The New York Yankees rewarded Joe DiMaggio by making him the first baseball player to earn $100,000 a year. In 1948, DiMaggio batted .320, while leading the AL in home runs and RBI.
1949 - No. 1 Billboard Pop Hit: "A Little Bird Told Me,'' Evelyn Knight & the Stardusters.
1950 - The United States recognizes Vietnam under the leadership of Emperor Bao Dai, not Ho Chi Minh who is recognized by the Soviets.
1950 - Top Hits
"Dear Hearts and Gentle People" - Dinah Shore
"A Dreamer's Holiday" - Perry Como
"The Old Master Painter" - Snooky Lanson
"Chattanooga Shoe Shine Boy" - Red Foley
1951 - MILLETT, LEWIS L., Medal of Honor
Rank and organization: Captain, U.S. Army, Company E, 27th Infantry Regiment. Place and date: Vicinity of Soam-Ni, Korea, 7 February 1951. Entered service at: Mechanic Falls, Maine. Born: 15 December 1920, Mechanic Falls, Maine. G.O. No.: 69, 2 August 1951. Citation: Capt. Millett, Company E, distinguished himself by conspicuous gallantry and intrepidity above and beyond the call of duty in action. While personally leading his company in an attack against a strongly held position he noted that the 1st Platoon was pinned down by small-arms, automatic, and antitank fire. Capt. Millett ordered the 3d Platoon forward, placed himself at the head of the 2 platoons, and, with fixed bayonet, led the assault up the fire-swept hill. In the fierce charge Capt. Millett bayoneted 2 enemy soldiers and boldly continued on, throwing grenades, clubbing and bayoneting the enemy, while urging his men forward by shouting encouragement. Despite vicious opposing fire, the whirlwind hand-to-hand assault carried to the crest of the hill. His dauntless leadership and personal courage so inspired his men that they stormed into the hostile position and used their bayonets with such lethal effect that the enemy fled in wild disorder. During this fierce onslaught Capt. Millett was wounded by grenade fragments but refused evacuation until the objective was taken and firmly secured. The superb leadership, conspicuous courage, and consummate devotion to duty demonstrated by Capt. Millett were directly responsible for the successful accomplishment of a hazardous mission and reflect the highest credit on himself and the heroic traditions of the military service.
1956 - Ella Fitzgerald cuts first session of "Cole Porter Songbook."
1956 - McGAHA, CHARLES L., Medal of Honor
Rank and organization: Master Sergeant, U.S. Army, Company G, 35th Infantry, 25th Infantry Division. Place and date: Near Lupao, Luzon, Philippine Islands, 7 February 1945. Entered service at: Crosby, Tenn. Birth: Crosby, Tenn. G.O. No.: 30, 2 April 1946. Citation: He displayed conspicuous gallantry and intrepidity. His platoon and 1 other from Company G were pinned down in a roadside ditch by heavy fire from 5 Japanese tanks supported by 10 machineguns and a platoon of riflemen. When 1 of his men fell wounded 40 yards away, he unhesitatingly crossed the road under a hail of bullets and moved the man 75 yards to safety. Although he had suffered a deep arm wound, he returned to his post. Finding the platoon leader seriously wounded, he assumed command and rallied his men. Once more he braved the enemy fire to go to the aid of a litter party removing another wounded soldier. A shell exploded in their midst, wounding him in the shoulder and killing 2 of the party. He picked up the remaining man, carried him to cover, and then moved out in front deliberately to draw the enemy fire while the American forces, thus protected, withdrew to safety. When the last man had gained the new position, he rejoined his command and there collapsed from loss of blood and exhaustion. M/Sgt. McGaha set an example of courage and leadership in keeping with the highest traditions of the service.
1958 - Top Hits
"Don't/I Beg of You" - Elvis Presley
"Get a Job" - The Silhouettes
"Sail Along Silvery Moon" - Billy Vaughn
"Ballad of a Teenage Queen" - Johnny Cash
1959 - Buddy Holly's funeral is held at the Tabernacle Baptist Church in Lubbock, TX, drawing over a thousand mourners. Holly's widow did not attend. On the same day, Ritchie Valens is buried in San Fernando Mission Cemetery, Mission Hills, CA.
1960 - Barrett Strong's "Money" enters the pop chart where it tops out at #23. On the R&B chart it climbs to #2. The song will be covered by the likes of the Beatles, Kingsmen, Flying Lizards and Jr. Walker and the All Stars.
1962 – The first U.S. Army support companies arrive in Saigon. Weapons were still M-1's and BAR's; no preparation for jungle warfare. The
military has not changed in all these years, still: SNAFU. Ask
any vet who was there.
1962 - Birthday of singer Garth Brooks, Yukon, Oklahoma. The biggest star to emerge from the "new country" movement of the 1990s, he blended rock and country influences and his highly theatrical stage shows stemmed from his admiration for such groups as Queen and Kiss. Since his self-titled debut in 1989, sales of Brooks' albums have surpassed 50 million. His 1991 release "Ropin' the Wind" was the first album ever to debut at number one on both Billboard's pop and country album charts, a feat repeated by his 1993 album "In Pieces."
1962 – Notable San Francisco attorney Melvin Belli obtained a writ laying claim to Willie Mays, among other assets, unless the San Francisco Giants pay him the judgment awarded by a jury in January. Belli claimed the club failed to file a motion for a new trial before the deadline.
1962 – President Kennedy imposed a full trade embargo on Cuba.
1964 - Cassius Clay becomes a Black Muslim.
1964 - The Beatles arrive at New York's Kennedy Airport for their first appearance on "The Ed Sullivan Show." They are greeted by thousands of screaming fans in what is the first demonstration of Beatlemania in America. It was also the day that Baskin-Robbins introduced "Beatle-Nut" ice-cream.
1965 - US Air force begins systematic saturation bombing and strafing of North Vietnam — as opposed to their special "festive" bombing and strafing — coinciding with Soviet Premier Kosygin's visit to Hanoi.
1966 - The Beatles' "Nowhere Man" is released.
1966 - Birthday of Chris Rock, actor, comedian, born Brooklyn, New York.
1966 - Top Hits
"My Love" - Petula Clark
"Barbara Ann" - The Beach Boys
"No Matter What Shape (Your Stomach's In)" - The T-Bones
"Giddyup Go" - Red Sovine
1966 - The Beach Boys album, "Summer Days" goes gold, their sixth album to do so.
1967 - SISLER, GEORGE K., Medal of Honor
Rank and organization: First Lieutenant, U.S. Army, Headquarters and Headquarters Company, 5th Special Forces Group (Airborne), 1st Special Forces. Place and date: Republic of Vietnam. 7 February 1967. Entered service at: Dexter, Mo. Born: 19 September 1937, Dexter, Mo. Citation: For conspicuous gallantry and intrepidity at the risk of his life and above and beyond the call of duty. 1st Lt. Sisler was the platoon leader/adviser to a Special United States/Vietnam exploitation force. While on patrol deep within enemy dominated territory, 1st Lt. Sisler's platoon was attacked from 3 sides by a company sized enemy force. 1st Lt. Sisler quickly rallied his men, deployed them to a better defensive position, called for air strikes, and moved among his men to encourage and direct their efforts. Learning that 2 men had been wounded and were unable to pull back to the perimeter, 1st Lt. Sisler charged from the position through intense enemy fire to assist them. He reached the men and began carrying 1 of them back to the perimeter, when he was taken under more intensive weapons fire by the enemy. Laying down his wounded comrade, he killed 3 onrushing enemy soldiers by firing his rifle and silenced the enemy machinegun with a grenade. As he returned the wounded man to the perimeter, the left flank of the position came under extremely heavy attack by the superior enemy force and several additional men of his platoon were quickly wounded. Realizing the need for instant action to prevent his position from being overrun, 1st Lt. Sisler picked up some grenades and charged single-handedly into the enemy onslaught, firing his weapon and throwing grenades. This singularly heroic action broke up the vicious assault and forced the enemy to begin withdrawing. Despite the continuing enemy fire, 1st Lt. Sisler was moving about the battlefield directing force and several additional men of his platoon were quickly wounded. His extraordinary leadership, infinite courage, and selfless concern for his men saved the lives of a number of his comrades. His actions reflect great credit upon himself and uphold the highest traditions of the military service.
1968 - After American and South Vietnamese air and artillery strikes level the city of Bentre, South Vietnam (pop. 50,000), a US Army major explains that "it became necessary to destroy the town to save it."
http://www.namebase.org/nerve.html
1969 - Diane Crump became the first woman jockey to ride in a pari-mutuel race at a US Track. Crump finished tenth in a field of 12 at Hialeah.
1969 - The weekly TV music variety show, "This Is Tom Jones'' premieres on ABC-TV.
1970 - Johnny Cash's album, "Hello, I'm Johnny Cash" goes gold. His label, Columbia, report his LPs "At Folsom Prison" and "At San Quentin" have sold over 2 million copies each and his "Greatest Hits" album has sold over a million copies.
1970 - Joe Cocker's version of the Beatles classic "She Came In Through The Bathroom Window" peaks at #30 on the pop chart.
1971 - Tracks from The Beatles "The White Album" (including 'Helter Skelter'), were played in the courtroom at the Sharon Tate murder trial to find out if any songs could have influenced Charles Manson and his followers to commit murder. Actress Sharon Tate who was married to film director Roman Polanski, was eight and a half months pregnant when she was murdered in her home, along with four others, by followers of Charles Manson.
1974 - Soul artist Barry White receives four gold records on this date: for the singles "Never, Never Gonna Give Ya Up" (#7), "Love's Theme" (Number One by the Love Unlimited Orchestra, conducted by White), and the album's "Under the Influence of Love Unlimited" (#3) and "Sonte Gon'" (#20).
1974 - Top Hits
"The Way We Were" - Barbra Streisand
"Love's Theme" - Love Unlimited Orchestra
"Americans" - Byron MacGregor
"Jolene" - Dolly Parton
1974 - Mel Brooks' "Blazing Saddles" opens in movie theaters.
http://www.filmsite.org/blaz.html
http://en.wikipedia.org/wiki/Blazing_Saddles
1976 - Paul Simon's "50 Ways To Leave Your Lover" peaks at #1 on the chart.
1978 - The worst winter storm of record struck coastal New England. The storm produced 27.5 inches of snow at Boston, and nearly 50 inches in northeastern Rhode Island. The fourteen-foot tide at Portland, ME was probably the highest of the century. Winds gusted to 79 mph at Boston, and reached 92 mph at Chatham, MA. A hurricane size surf caused 75 deaths and $500 million damage.
1979 - The Toronto Maple Leafs' Darryl Sittler set an NHL record for most points in a game when he scored six goals and earned four assists in an 11-4 victory over the Boston Bruins.
1979 - No. 1 Billboard Pop Hit: "Da Ya Think I'm Sexy?'' Rod Stewart. The song is an international success, reaching No. 1 in 11 countries.
1980 - Pink Floyd begins one of the more unusual coast-to-coast tours in rock history, playing the first of only 14 shows in Los Angeles. The only other city they played was New York. The stage, to promote the band's latest album "The Wall," features a 120 by 60-foot wall made of Styrofoam blocks, which gradually envelops the group as the show goes on.
1982 - Outfielder George Foster became baseball's highest-paid player and the first $2 million man when he signed a five-year contract worth $10 million with the New York Mets. Free agent Foster left the Cincinnati Reds' fabled "Big Red Machine," but his offensive production with the Mets never reached expectations. New York released him before the last year of his contract expired.
1982 - Top Hits
"Centerfold" - The J. Geils Band
"Harden My Heart" - Quarterflash
"Turn Your Love Around" - George Benson
"Lonely Nights" - Mickey Gilley
1984 - Navy Captain Bruce McCandless was the first and Army Lieutenant Colonel Robert Stewart were the second astronaut to fly free in space. While in orbit over the earth, McCandless exited Space Shuttle Challenger and maneuvered freely, without a tether, using a rocket pack on his own design. Stewart also sued the rocket pack to fly untethered later that day.
1985 - "Sports Illustrated" released its annual swimsuit edition. This issue was the biggest regular edition in the magazine's history, with 218 pages. On the cover, Paulina Porizkova joined Cheryl Tiegs and Christie Brinkley as the only models to that time to make the cover more than once.
1985 - "New York, New York" became the Big Apple's official anthem. Mayor Ed Koch made the announcement. The song, sung by Sinatra, is also played after every New York Yankees home game
1986 - Haiti: After huge popular protests, dictator "Baby Doc" Duvalier (President-for-Life) flees the country, ending 35 years of this U.S.-sponsored terrorist dictatorship
1987 - Madonna's "Open Your Heart" hit #1 in the U.S. It was the third straight number-one single from her "True Blue" album.
1988 - Twenty-two cities in the eastern U.S. reported record low temperatures for the date, including Binghamton, NY with a reading of 5 degrees below zero. Snow blanketed southern Louisiana, with three inches reported at Cameron.
1988 - One of the longest running shows in television history, "America's Most Wanted" premiers, asking viewers for help finding fugitives from the law by airing dramatic reenactments of crimes and interviewing law enforcement officials for insight. It also highlighted cases of missing children. The show hassled to more than 1,100 arrests. Popular host John Walsh closes by addressing viewers "And remember, you can make a difference." The 1,000th episode aired March 6, 2010. In summer 2011, FOX canceled the show and moved to a quarterly specials format.
1989 - Twenty-five cities in the western U.S. reported record low temperatures for the date. Lows of 16 at Las Vegas, NV, 26 at Bakersfield, CA, -29 degrees at Milford, UT, and -16 degrees at Reno, NV were February records. The low of 43 degrees below zero at Boca, CA was a state record for the month of February. In Utah, lows of -32 degrees at Bryce Canyon, -27 degrees at Delta, -29 degrees at Dugway, and -38 degrees at Vernal were all-time records for those locations.
1989 - No. 1 Billboard Pop Hit: "Straight Up,'' Paula Abdul.
1990 - The Central Committee of the Soviet Communist Party agrees to give up its monopoly on power, effectively dissolving the Soviet Union.
1990 - Lisa Leslie of Morningside HS, Inglewood, CA, scored 101 points in the first half of a game against South Torrance HS. the game ended at the half with the score at 102-24 as the South Torrance coach refused to let his team finish the game.
1990 – Top Hits
"How Am I Supposed to Live Without You" - Michael Bolton
"Opposites Attract" - Paula Abdul with The Wild Pair
"Downtown Train" - Rod Stewart
"Nobody's Home" - Clint Black
1994 - Whitney Houston dominated the 21st annual American Music Awards, winning seven honors on the strength of "The Bodyguard" soundtrack and her version of Dolly Parton's "I Will Always Love You." During the taping of the show in Los Angeles, Blind Melon lead singer Richard Shannon Hoon began mouthing off, then struck a security guard in the face. He was arrested and put in a police car, where he tried to kick out the partition between the front and back seats. After a further altercation at the police station, Hoon was charged with assault and battery. Blind Melon was a nominee for best new artist but lost to Stone Temple Pilots.
1994 - Paul Anka was honored at the French music industry's annual awards in Paris for his song "My Way." It was in 1968 that Anka wrote new lyrics to the melody of a French pop hit "Comme d'habitude," which means "As Usual." Anka called his version "My Way," and it became Frank Sinatra's signature song.
1994 – Recently-retired NBA star Michael Jordan signed a minor league contract with the Chicago White Sox. Jordan reported to spring training before being assigned to the Class-AA Birmingham Barons where his manager was Terry Francona. After one middling season in the minors, Jordan returned to the NBA and another three-peat with the Bulls.
1998 - The XVIIIth Winter Olympic games opened at Nagano, Japan. Wind, rain, fog and lightning, with a mild earthquake thrown in, played havoc with Alpine skiing during the first five days. Then, good weather moved in and, when the games ended, the Japanese were hailed for their excellent show.
1998 - NHL's Dallas Stars retire Neal Broten's #7
1999 - Jordan's King Hussein died at age 63.
2010 – Iranian President Ahmadinejad commanded Iran's atomic energy to start enriching uranium at a higher level.
2010 – Super Bowl XLIV, Dolphin Stadium (currently Hard Rock Stadium), FL. The New Orleans Saints defeated the Indianapolis Colts, 31–17, earning their first Super Bowl win. The game was played on the latest calendar date for a Super Bowl yet. This was the Saints' first Super Bowl appearance and the fourth for the Colts franchise, their second appearance in four seasons. Trailing 17-13 with 6:31 remaining in the third quarter, the Saints then scored 18 unanswered points to clinch the victory. New Orleans quarterback Drew Brees, who completed 32 of 39 passes for 288 yards and two touchdowns, was named the MVP. His 32 completions tied a Super Bowl record set by Tom Brady. The live broadcast of the game on CBS was watched by an average U.S. audience of 106.5 million viewers, making it then the most-watched Super Bowl.
2011 - AOL Inc. announced the $315 million purchase of The Huffington Post website.
2012 - A federal appeals court ruled California's ban on same-sex marriage unconstitutional.
2013 – Mississippi officially certified the Thirteenth Amendment to the Constitution, becoming the last state to approve the abolition of slavery. The Thirteenth Amendment was formally ratified by Mississippi in 1995. It was passed by the Senate on April 8, 1864, and by the House on January 31, 1865. The amendment was ratified by the required number of States on December 6, 1865.
2014 – Jay Leno, host of "The Tonight Show," said goodbye after 22 years. He was replaced with Jimmy Fallon who remains.

Super Bowl Champions:
2010 - New Orleans Saints 31, Indianapolis Colts - 17
-------------------------------------------------------------

SuDoku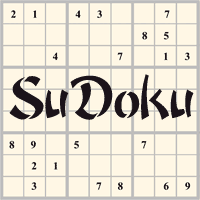 The object is to insert the numbers in the boxes to satisfy only one condition: each row, column and 3x3 box must contain the digits 1 through 9 exactly once. What could be simpler?
http://leasingnews.org/Soduku/soduko-main.htm
--------------------------------------------------------------

Daily Puzzle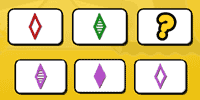 How to play:
http://www.setgame.com/set/puzzle_frame.htm
Refresh for current date:
http://www.setgame.com/set/puzzle_frame.htm
--------------------------------------------------------------


http://www.gasbuddy.com/
http://www.gasbuddy.com/GB_Map_Gas_Prices.aspx
http://www.gasbuddy.com/GB_Mobile_Instructions.aspx
--------------------------------------------------------------

Weather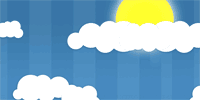 See USA map, click to specific area, no commercials
--------------------------------------------------------------

Traffic Live---
Real Time Traffic Information
You can save up to 20 different routes and check them out with one click,
or type in a new route to learn the traffic live
--------------------------------