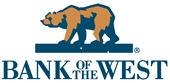 Inside Sales Manager
San Francisco
We are currently seeking qualified talent to be primarily responsible for overseeing the Inside Sales Department within the Vendor business group of the Equipment Finance Division, while developing and improving policies and procedures to properly support high production volume.
For more information
click here
Friday, July 29, 2016


Today's Equipment Leasing Headlines

Archives: July 29, 2009
IFC Credit $150 Million Bankruptcy
New Hires---Promotions in the Leasing Business
and Related Industries
Leasing Industry Ads---Help Wanted
Opportunities
Companies Who Notify Lessee in Advance of Lease Expiration
Updated
June, 2016 --The List
"The Good, the Bad and the Ugly"
Number of Weeks Summer School Holidays in Europe-Chart
10-11 Weeks Average in US plus Holidays/Spring Break * Primary
Leasing Finance Conferences
Updated Information
Traction New Equipment Leasing Leadership Program
Continues Partnership with Executive Solutions
Star Trek Beyond/Cafe Society
By the Sea/Mountains May Depart/Muriel
Movie/Digital Reviews by Fernando Croce
Great Pyrenees/German Shepherd
Tacoma, Washington Adopt-a-Dog
Attorneys Who Specialize in
Banking, Finance, and Leasing
News Briefs---
CIT Says Fed Objected to Its Capital Plan, Profit Falls
Reverse Mortgage Cost John Thain His Job
GE Sells 14.4% Stake in Penske Truck Leasing
to Penske Automotive Group
Marlin Reports $4.5MM Net Income Second Quarter
Second Quarter Originations Up $121.5 MM, 30% YOY (11 pages)
Critics of Sigtarp Charge Small-time Community/Regional
Bankers are Charged/But Not the Big Fish in Bank Fraud
Element Board Unanimously Approves Plan
to Separate into Two Market Leasing Companies-(3 pages)
With Goldman Sachs' Entry into Online Lending Looming
Peer-to-Peer Lending is Deader than Dead
Tesla Opens its Gigafactory in the Nevada Desert
When Open, One of Largest Buildings in the World
More than 100 of London's tech startups
consider moving to Berlin post-Brexit
Broker/Funder/Industry Lists | Features (writer's columns)
Top Ten Stories Chosen by Readers | Top Stories last six months
www.leasingcomplaints.com (Be Careful of Doing Business)
www.evergreenleasingnews.org
Leasing News Icon for Android Mobile Device
You May have Missed---
SparkPeople--Live Healthier and Longer
Winter Poem
Sports Briefs---
California Nuts Brief---
"Gimme that Wine"
This Day in American History
SuDoku
Daily Puzzle
GasBuddy
Weather, USA or specific area
Traffic Live----
######## surrounding the article denotes it is a "press release" and was not written by Leasing News nor information verified, but from the source noted. When an article is signed by the writer, it is considered a "by line." It reflects the opinion and research of the writer.



[headlines]
--------------------------------------------------------------
Archives: July 29, 2009
IFC Credit $150 Million Bankruptcy

It is estimated there are over $150 million in claims involved in the IFC Credit, Morton Grove, Illinois voluntary Chapter 7 bankruptcy filed in Cook County, Northern District Judicial Court, Illinois on July 27, 2009. Banks to date are in it for $92 million listed, as well as unpaid NorVergence lessees from the FTC settlement for $1.95 million. Also, Marcus Davin, Benchmark Financial Group, for the sale of Blue Dot, owed about $150,000; Askounis & Darcy, PC, $167,588 for NorVergence lease work (defenses case reduced by $8,081); American Lease Insurance $13,103.78 in 31-60 days and $16,482 in 30 days (there goes the insurance on the leases!); LSM Security Deposits totaling $724,013 due in the next five years payable to lessees, and many others including 193 vendors owed a total of $3.3 million.
Certainly there are other creditors to file and more to the story, especially since Coactive Capital claims fraud was committed by the two previous officers Rudy Trebels, CLP, and Marc Langs, CFO, as individuals. Perhaps others will make similar claims as the case unravels in bankruptcy court.
At one point, the net worth of IFC Credit was reported to be $9 million, but it was not disclosed here. Today it appears quite up-side down. The company was basically a middle-market broker company, which its founder Rudy Trebels, (then a) CLP, started and is reportedly back at it today.
It also appears Len Ludwig, former CEO of First Portland Corporation dba First Corp. was seeking to take over, as he and his partner Arthur Levinson were partially secured. His own company VenCore in Portland, Oregon, no longer seems to be active, so the staff would have to come from somewhere as most were gone the end of June (calls to VenCore for several days only found a voice message recorder). Leasing News was also told by a reliable source the great majority of employees were let go some time ago as the venture leasing market dried up.
http://leasingnews.org/archives/July%202009/07-29-09.htm#IFC_Credit
TODAY
"What happened to the $11.4 Million in "Approved Disbursements" for the "Final Trustee Distribution to Creditors?" The actual court filing is attached (1).
The anticipated return for the $59 Million in unsecured debt is 1.6%. Here "Final Trustee Distribution to Creditors "synopsis:
Leasing News has received news about a Bulletin Board complaint that was supposedly resolved. There were two leases, an Evergreen clause, and supposedly, both leases were taken care by the trustee's office. But it appears the second one was sold to a collection agency where the attorney is now taking the former lessee to court.
(1) Amended Trustee's Final Report (63 pages)
http://www.leasingnews.org/PDF/TrusteeFinalReport2016.pdf
IFC Credit Articles:
http://www.leasingnews.org/Conscious-Top%20Stories/IFC_stories.htm
((Please click on ad to learn more))
(Leasing News provides this ad "gratis" as a means
to help support the growth of Lease Police)
[headlines]
--------------------------------------------------------------
New Hires---Promotions in the Leasing Business
and Related Industries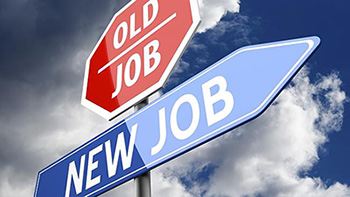 Amy Baldwin forms "Baldwin on the Move," Mobile Notary Signing Agent, serving Pierce, King, or Thurston Counties, Washington. Previously, she was Funding Manager, Insight Financial Services (February, 1995 – January, 2016). Licensed: Notary Public, issued 03/15/2016. Organizations: NMLS, ELFA, USO. Education: Mortgage Educators and Compliance. Chaffey Community College, AA, General Ed. (1983-1987)
https://www.linkedin.com/in/amy-baldwin-1a4a3034

David Carpenter was hired as SVP, Commercial Relationship Manager, HomeTrust Bank, Asheville, North Carolina; based in upstate South Carolina Region. "He served in financial analyst and commercial equipment financing roles for GE and GE Capital before joining Central Carolina Bank, Greenville, S.C. in 1997 as VP, Equipment Leasing. From 2001 to 2006, he served as VP, Client Manager in Middle Market Banking with Bank of America. He served in senior commercial lending roles with BB&T, Fifth Third Bank and United Community Bank (formerly The Palmetto Bank) before joining HomeTrust. He is active in the local community and has served in various leadership positions, including past board member and board Chair of Pendleton Place Children's Shelter and past board member and board chair of 300 for Greenville, a Greenville Chamber of Commerce Economic Development Program... (He) earned a Bachelor of Science degree, with a major in Business Administration from the University of North Carolina at Chapel Hill. In addition, he was an honors graduate of General Electric's ("GE") Financial Management Program, achieving national honors rankings in financial reporting."

Scott Chiat founded Bridgetower Capital, LLC, Hackensack, New Jersey, serving as President. Previously, he was Associate Attorney, Peretore & Peretore, P.C. (May, 2009 – June, 2016); Associate, Wagner Davis P.C. (April, 2008 – October, 2008); Attorney, Shiboleth LLP (September, 2007 – April, 2008); Operations Director, Amcha (July, 2003 – April, 2004); Marketing Manager, TMP Directional Marketing (July, 2000 – July, 2003); Legal Assistant, Milberg LLP (June, 1999 – July, 2000). He has written and served as co-author for many finance and leasing magazines, newspapers, including Leasing News. Education: Brooklyn Law School, J.D. (2004 – 2007). Recipient of the CALI Award for Excellence in Legal Writing. Journal of Corporate, Financial, & Commercial Law (Notes & Comments Editor).) Moot Court Honor Society (Bankruptcy Appellate Team). Internships: BLS Legal Services Corporate & Real Estate Clinic (Spring, 2007); General Counsel's Office, Housing Partnership Development Corporation (Spring, 2006); Kings County D.A.'s Office (Fall, 2005); The Honorable Cheryl L. Pollak, Magistrate Judge, U.S. District Court for the Eastern District of New York (Summer, 2005). New York University-The Gallatin School, B.A., Creative Writing & Literature (1996 – 1999). Recipient of the Rubin Creative Writing Award for Best Short Story. Phi Theta Kappa Society Scholarship Recipient. University Honors Scholar. The Frisch School, High School.
https://www.linkedin.com/in/scottchait

Barry Curry was hired at Crestmark Equipment Finance, Bloomfield Hills, Michigan, as Vice President and Development Officer, working closely "... with Crestmark's Transportation Division and provide rolling stock financing solutions to transportation businesses across the U.S." He is based in Birmingham, Alabama. Previously, he was Regional Sales Manager, Commercial Credit Group Inc. (April, 2015 – June, 2016); SVP - Commercial Finance Specialist, BB&T (April, 2008 – November, 2014); SVP, Wachovia Capital Finance (September, 2002 – March, 2008); SVP, Bay Bank, FSB (January, 2000 – August, 2002); Controller, Shelba D Johnson Trucking (January, 1999 – December, 1999); Account Executive & Business Development Officer, Lighthouse Financial Corp. (March, 1988 – June, 1993). Education: Wake Forest University School of Business, Master of Business Administration (MBA), General Management (1984 – 1986). Activities and Societies: Independent Field Study - Lallie, Inc. High Point University, Bachelor of Science (BS), Business & History (1977 – 1981).
https://www.linkedin.com/in/barry-curry-9bb967a0

Tyler Golden was hired as Business Analyst, Global Tel*Link. He is
based in Altoona, Pennsylvania. Previously, he was at Reclamere, starting April, 2012 as Sales and Marketing Specialist; promoted to Lead Management Assistant. He was Promotions and Marketing Intern, State College Spikes Baseball (June, 2009 – September, 2011); AV Tech, The Penn Stater (May, 2008 – September, 2008); Lock Haven University of Pennsylvania, Sports administration (2007 – 2011). Activities and Societies: Pitcher for the Lock Haven Baseball Team (2007- 2011). Tyrone Area High School (2004 – 2007).
https://www.linkedin.com/in/tylergolden1

Sam Irving was hired as Finance specialist, World Business Lenders, LLC, Orange County, California. Previously, he was Account Specialist Student Advocates (May, 2015 – June, 2016); Business Developer, Tom Ferry - Your Coach (March, 2014 – May, 2015); Customer Service, LD Products, Inc. (January, 2012 – February, 2013). Education: Santiago Canyon College, Associate's Degree, Political Science and Government (2008 – 2010). Tustin High School.
https://www.linkedin.com/in/sam-irving-83442898

Charlene Kurland was hired as Business Relationship Officer, Allstate Leasing, Towson, Maryland. Previously, she was Business Relationship Officer, SECU (September, 2014 – July, 2016); Vice President, Promoted to Small Business Relationship Manager, Howard Bank (June, 2013 – August, 2014); Assistant Vice President, PNC Business Banking (October, 2007 – June, 2013); Relationship Manager, KeyBank (May, 2006 – October, 2007); Vice President, Marketing, Mid Atlantic Business Finance Company (March, 2004 – January, 2006). Language: Italian. Organizations: Baltimore County Small Business Resource Center, Board Member, Starting January, 2014.
Hunt Valley Business Forum, Board Member, Starting March, 2014.
Towson Chamber, Member, Starting September, 2013. Baltimore County Chamber, Member, Starting September, 2013. Education:
Towson University, Bachelor's degree, Business (1977 – 1980).
https://www.linkedin.com/in/charlene-kurland-69958634

Daniel E. Marquette was hired as President/CEO, Meridian Commercial Capital, Dover, New Hampshire. Previously, he was CEO, Fusion Capital Corporation (April, 2016 – June, 2016). He began his career as Finance Manager, Direct Capital Corporation, January, 2011; promoted November, 2011, Business Development Manager, Vendor; promoted January, 2014. Principal, Marquette Remodeling Co. (1999 – April, 2016). Education: Southern New Hampshire University, Associate's degree, Business, Management, Marketing, and Related Support Services (2000 – 2002). Activities and Societies: Treasurer, Delta Epsilon Chi.
https://www.linkedin.com/in/daniel-e-marquette-5692b668

Kevin Tattoli was hired as Sales Consultant, Decision Logic, San Diego, California. He previously was National Account Executive, Rocket Funding (March, 2016 – June, 2016); National Account Executive, Reliant Funding (March, 2015 – March, 2016); Branch Manager, Freeway Insurance Services, Inc. (January, 2012 – March, 2015); Assistant Manager & Broker, Freeway Insurance (July, 2010 – January, 2012). Education: Serra, General Studies (1983 – 1988).
https://www.linkedin.com/in/kevintattoli

Neil Thompson was hired as Director, National Broker Channel at Meridian OneCap Credit Corporation, Burnaby, British Columbia, Canada. Previously, he was at Roynat Lease Finance, joining the firm March, 2005, as Account Manager; promoted, February, 2009, Broker Manager. Education: The University of British Columbia, Bachelor of Arts (BA), Political Science and Government (1998 – 2001); International Study Centre at Herstmonceux Castle (1997 – 1998).
https://ca.linkedin.com/in/neil-thompson-75a84583

Christian Zimmerman was hired as Managing Member & VP of Sales
Signature Leasing and Capital Corp., New York, New York; he is based in Long Beach, California. Previously, he was We Insure USA Brokerage, INC. (November, 2008 -Present); National Director of Business Development, MBA of Manhattan (January, 2016 – June, 2016); Wholesale Relations National Account Manager, Merchants Capital Access (January, 2015 – January, 2016); Insurance Broker/ Supervisor, Health and Life Direct (February, 2005 – December, 2008); Broker/ Investment Advisor, Ladenburg Thalmann (September, 2002 – March, 2005). Language: German. Education: State University of New York at Binghamton, Biology/Economics, 3.9 (2001 – 2002). College in the Woods (Seneca), Activities and Societies: NCAA Division 1 XC & Track. Chaminade High School (1997 – 2001). Activities and Societies: Cross Country (Captain) Indoor and Spring Track (Captain) National Honor Society Member Winthrop University Hospital Volunteer (All Time Record for most hours during High School Tenure; Over 400 Volunteer Hours) Library Service Volunteer Mentor
https://www.linkedin.com/in/christian-zimmerman-64405814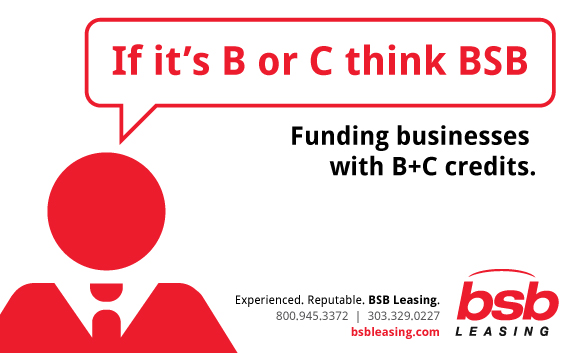 [headlines]
--------------------------------------------------------------
Leasing Industry Ads---Help Wanted
Opportunity Knocks


Channel Partners Capital was formed in 2009 by a group of leasing professionals to work exclusively in the equipment finance market helping brokers/lessors gain access to working capital solutions for their customers. As a direct lender we provide small business loans that range in size from $10,000 to $250,000.

• Inc. Magazine 500/5000 fastest growing private companies for 4 consecutive years
• 100 Best Companies to Work for in Minnesota by Minnesota Business Magazine


BE A PART OF OUR GROWING TEAM

National Sales Representative
This position will be responsible for volume growth through existing and new third party relationships (TPRs). The NSR is the primary contact with TPRs actively managing customer contact, expectations, new product/program development and the sales pipeline. Nationwide scope with travel required from 25-50% of time.
More

Inside Sales Representative
This position is responsible for volume growth through existing and new third party relationships (TPRs). The ISR, supports assigned TPRs actively managing customer contact, expectations, new product/program development and the sales pipeline.
More

Please email cover letter and resume to: careers@channelpartnersllc.com

Nationwide Sales Positions Available
Medical, Commercial and Industrial
Transportation, FF&E, Technology

Superior pricing - Superior Buying window
- Superior back office - Superior stability
For more info click here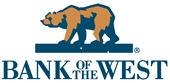 Inside Sales Manager
San Francisco
We are currently seeking qualified talent to be primarily responsible for overseeing the Inside Sales Department within the Vendor business group of the Equipment Finance Division, while developing and improving policies and procedures to properly support high production volume.
For more information
click here
[headlines]
--------------------------------------------------------------
Companies Who Notify Lessee
in Advance of Lease Expiration

These companies do not use language to confuse, perhaps to deceive, with the result an automatic continuation for an additional twelve months of payments. They do not invoke the twelve months on a $1.00 purchase option or an Equipment Finance Agreement.
In its editorial of June 30, 2011, Leasing News recommends that the equipment lessor send a certified letter with return receipt; however, at this time, the acceptance of the word of the president of the company will be accepted until proven otherwise. http://leasingnews.org/archives/Jun2011/6_30.htm#editorial

Advantage Funding
Agility Ventures LLC
Allegiant Partners
American Leasefund, Inc.
BancLease Acceptance Corporation
Bank of Ozarks Leasing
Bankers Capital
Bank of the West, Indirect Equipment Finance
Black Rock Capital
BSB Leasing
Calfund
Capital Technology & Leasing, LLC
Cobra Capital, LLC
Dakota Financial, LLC
Direct Capital
eLease
Financial Pacific Leasing
Forum Financial Services, Inc.
Gonor Funding
GreatAmerica Financial
Innovative Lease Services, Inc.

Lease-$mart
Madison Capital
Macrolease Corporation
Manufacturer's Lease Plans, Inc
Mesa Leasing
Maxim Commercial Capital
(Microfinancial)/TimePayment
National Machine Tool Financial Corporation
Navitas Lease Corp.
Northwest Leasing Company
P&L Capital Corporation
Pacifica Capital
Padco Financial Services
Park Western Leasing
Pawnee Leasing Corporation
Southern California Leasing, Inc
Specialty Funding, Albuquerque, New Mexico
Standard Professional Services, LLC
Stoddard & Associates
TEAM Funding Solutions
Full List:
http://www.leasingnews.org/Pages/lease_expiration.html

(Leasing News provides this ad as a trade for appraisals
and equipment valuations provided by Ed Castagna)


[headlines]
--------------------------------------------------------------
June, 2016 --The List
"The Good, the Bad and the Ugly"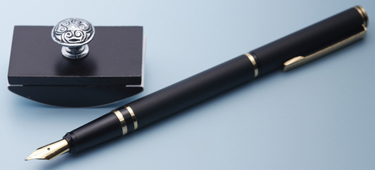 Northern Leasing Systems, New York City (06/16) Cleared for Class Action Lawsuit
http://leasingnews.org/archives/Jun2016/06_29.htm#northern
Axis Capital, Grand Island, Nebraska (06/16) Subject to Possible Receivership
http://leasingnews.org/archives/Jun2016/06_27.htm#axis
Ascentium Capital, Kingwood, Texas (06/16) Reaches out for growth, hires Goldman
Sachs http://leasingnews.org/archives/Jun2016/06_20.htm#reaches
First American Equipment Finance, Fairport, NY (06/16) Now has 55 CLFPS, the company with the most in the industry. http://leasingnews.org/archives/Jun2016/06_20.htm#learn
North Mill Equipment Finance, Norwalk, CT (06/16) Completes its Second Securitization for $111.15 Million http://leasingnews.org/archives/Jun2016/06_17.htm#northmill
Pawnee Leasing Corp., Fort Collins, CO (06/16) Moves to new, larger facility
http://leasingnews.org/archives/Jun2016/06_15.htm#pawnee_moves
LEAF Financial, Philadelphia, PA (06/16) Announces securitization of $350 million of leasing assets http://www.prweb.com/releases/2016/06/prweb13469131.htm
Leasing News Alphabetical Order
http://www.leasingnews.org/list_alpha_new.htm
Leasing News Chronological Order List
http://www.leasingnews.org/list_chron_new.htm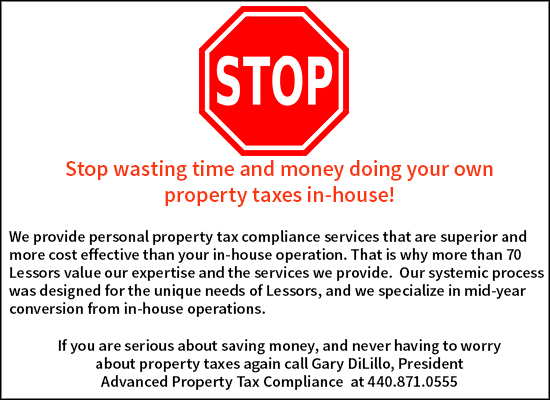 [headlines]
--------------------------------------------------------------
10-11 Weeks Average in US
plus Holidays/Spring Break *Primary


[headlines]
--------------------------------------------------------------
Updated Information
Leasing/Finance Conferences 2016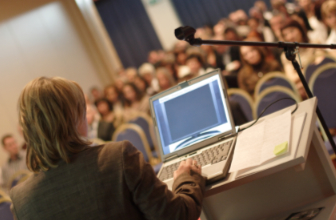 ---

Conference Chair:
Rodny Blecha, Precision Leasing
Member:
o Broker Member $125
o Additional Broker Member $115
o Associate Member $260
o Additional Associate Member $200
o Funder Member $260
o Additional Funder Member $200
Non-Member
o Broker Non-Member $200
o Associate Non-Member $360
o Funder Non-Member $360
Exhibitors to Date
Amerisource
Bankers Capital
Bryn Mawr
Channel Partners
Financial Pacific
First Federal
First Lease
Fora
InstaCOVER
Navitas
NCMIC
North Mill
Pawnee
Rapid Advance
Quality
---
CFLA 2016 Program
https://members.cfla-acfl.ca/cfladocs/CFLA%202016%20FINA
L%20CONFERENCE
%20WEB%20PROGRAM.pdf
Hotel Accommodations
https://members.cfla-acfl.ca/Conference2016/Hotel.aspx
Members*
First delegate $1,390
Second delegate $1,325
Third delegate $1,260
Fourth delegate FREE
Additional delegate $1,260
Daily rate - Wednesday $585,
Thursday $775, Friday $295
Chairman's Banquet Only $185
Companion's registration $365
Non-Members
First time $1,390
Second-time + $1,810
Daily rate - Wednesday $715,
Thursday $905, Friday $425
Chairman's Banquet Only $285
Companion's registration $525
Students $25
---
Second Annual Conference
Announcing Our Second Annual
October 4th - 6th, 2016
Red Rock Casino & Resort
Las Vegas, Nevada
Christopher "Kit" Menkin, Leasing News, will be speaking at the "Reporters Viewpoint" panel discussion to address the whole conference about the state of the leasing industry. He is looking forward to meeting readers as well as the Financial Technology and Business Loan Funders not familiar with Leasing News who are attending the conference.


Kris Roglieri, Co-Founder of NACLB, says: "I think it would be wise for anybody to attend that provides capital to businesses or brokers capital to businesses. It does not matter what form of capital it is (leasing, working capital, factoring, etc.)...almost 90 percent of brokers and lenders are in the business financing space."

However, the primary benefit of the conference will be to provide enormous growth opportunities for both brokers and bankers to grow their loan portfolios and increase revenues and profits.
Go to our website for more information:
www.naclb.org
Q&A with Kris Roglieri Co-Founder of NACLB
https://www.linkedin.com/pulse/qa-session-naclb-co-founder-kris-roglieri-brittney-holcomb?trk=hp-feed-article-title-like


Register
http://www.eventbrite.com/e/naclb-2016-registration-24321457133

---
Lend360
October 5 – 7
Chicago Marriott Magnificent Mile
Chicago, Illinois
Attendee Registration Rate
$2,400
Lenders/Venders/Investors
Agenda
http://www.lend360.org/
List of Exhibitors
http://www.lend360.org/exhibitors/
---
October 6-8, 2016
NEFA 2016 Funding Symposium
Radisson Blu Mall of America
Minnesota
"The Women in Leasing LinkedIn Group would like to cordially invite you to our October luncheon at Cedar + Stone, Urban Table in the JW Marriott Hotel (Bloomington, MN) on Thursday, October 6th from 12:00pm – 2:00pm. The lunch is being co-hosted by ECS Financial Services and Financial Pacific Leasing, an Umpqua Bank company.
"If you plan on attending the 2016 NEFA Funding Symposium, the restaurant is located on the opposite side of the host hotel in the Mall of America.
"Please RSVP no later than Thursday, September 22nd to Shari Lipski @ SLipski@ECSFinancial.com"
after registration, add
"Super Saver Discount Deadline July 31"
Registration
https://nefassociation.site-ym.com/general/register_member_type.asp?
Information on 2016 Funding Symposium
http://www.nefassociation.org/events/
EventDetails.aspx?id=702539&group=
The NEFA conference hotel is just five miles from the Minneapolis-Saint Paul International Airport which has direct flights to one hundred and fifty-five other cities and connections to hundreds more. It's also convenient to both downtown Minneapolis and downtown Saint Paul.
Chairperson for the 2016 Funding Symposium is Jim Peach, CLFP, VP/Sales Manager, Stearns Bank, in Albany, Minnesota. Working with a dedicated team of volunteers, the Chairperson pulls together the educational lineup of the conference.
Said Jim Peach, "we get great feedback from the attendees following each NEFA conference and we've used that to focus our educational sessions on things that are both timely and important to NEFA Members."
For more information, visit: www.NEFAssociation.org
or call: 847-380-5050.
---
October 23 -25th
2016 55th Annual Conference
Palm Desert Springs
Palm Desert, California
More Information plus Register
http://www.elfaonline.org/events/2016/ac/reg.cfm


Monday, August 1, 2016
Deadline for early-bird discount on convention registration fee. Note: To take advantage of the discount, you must also reserve your accommodations at the JW Marriott Desert Springs.
Monday, September 19, 2016
Last day to receive the special ELFA convention rate for your accommodations at the JW Marriott Desert Springs.
Monday, October 10, 2016
Last day for mail-in and online registrations. After this date registrations can be made on-site. Please note: There are no refunds of registration fees after this date.
Keynote speaker Joe Scarborough will provide timely analysis
and insight into the upcoming presidential and congressional elections.
---



Money20/20
October 23 – 26
Las Vegas, Nevada
(85% of exhibit space/sponsorship booked)
http://www.money2020.com/
---
October 24-26, 2016
100th Anniversary Annual Meeting
American Financial Services Association
The Breakers Palm Beach
Palm Beach, Florida
Join us for the latest on the political landscape, compliance and regulatory challenges, business trends, and enjoy plenty of networking opportunities.
Sessions will cover the overall industry challenges as well as operational issues relevant to specific market sectors. The final day of the meeting - called Spotlight Compliance - will shine light on the ever changing legal, regulatory and compliance realms that are so important in today's financial businesses.
AFSA's 350 members include consumer and commercial finance companies, vehicle finance/leasing companies, mortgage lenders, credit card issuers, industrial banks and industry suppliers. The association was founded in 1916 as the American Association of Small Loan Brokers. The group formed to promote state laws that would make small loans more readily available to average Americans, who had few options at the time to receive small personal loans.
---
November 11-12, 2016
2016 Western Regional Meeting
Doubletree by Hilton Hotel Anaheim-Orange County
Orange, CA

(Sorry, no further information available)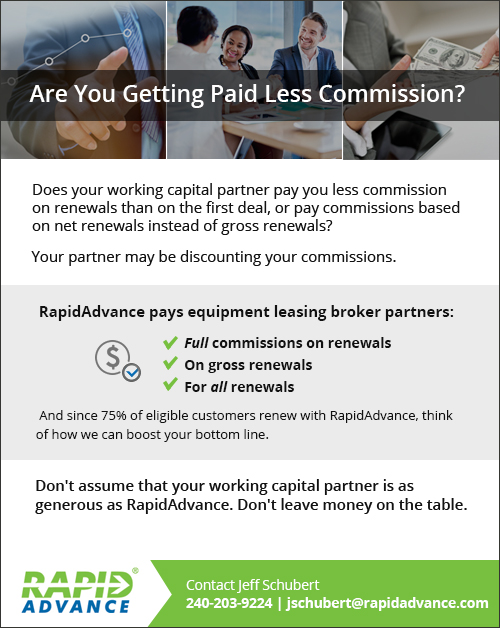 [headlines]
--------------------------------------------------------------
##### Press Release ############################
Traction New Equipment Leasing Leadership Program
Continues Partnership with Executive Solutions
Traction Business Development, LLC - Tracbiz - a boutique consulting and training business with specialist expertise in the leasing space - is marking its 10th year in business by announcing the next stage in the evolution of its Leadership Development program.

David Waldron, Tracbiz CEO and Program Facilitator, said "My personal experience with more than 25 years in equipment leasing means that I can relate to the challenges facing leaders in the leasing sector and work with them to deliver creative and effective training solutions. Some clients prefer an intensive one day workshop while others commit to a full year program with monthly workouts and one-on-one phone mentoring and we are very happy to offer all of these options."
Waldron continued "Clients partner with Tracbiz to integrate their vision and values into an engaging, refreshing team-building program tailored to their specific business needs and to their own culture and 'personality'."
The Tracbiz leadership development program has evolved from coaching and mentoring more than 350 successful leaders - executives, directors, managers and supervisors - and is built around the critical cornerstone of 'customer experience' and recognizing the compelling link between engaged leadership and engaged staff leading to an outstanding customer experience. Tracbiz has long partnered with Executive Solutions for Leasing and Finance (ESLF), an executive search firm focused on equipment leasing for more than two decades. Tracbiz is delighted to continue that partnership so that clients may complement their recruitment efforts with long term talent management through leadership development.


Jon Gerson, ESLF President, commented "Effective employee management and retention is so much more than successfully finding and hiring the 'right' candidates. Successful companies need a proactive strategy to achieve their vision for long-term growth and employee retention. Working with Tracbiz leadership training enhances our recruitment solutions and allows our mutual clients to meet the future confident of employee retention and leadership succession. We are delighted to expand our relationship with Tracbiz".
Each client is unique and each leadership program is customized in content and delivery to address specific client requirements. Topics frequently requested range from situational leadership to emotional intelligence; self-awareness and effective use of body language to interviewing and recruiting the right people; time management, organization and delegation through the imposter syndrome and the glass ceiling.
For an overview of the options available contact David J. Waldron for an initial, no obligation conversation at 410-375-4160 or djwaldron@tracbiz.com, or visit www.tracbiz.com To reach Jon Gerson call 678 528 8996 or jongerson@exsolutions.com
### Press Release ############################
[headlines]
--------------------------------------------------------------
Fernando's View
By Fernando F. Croce
Sci-fi action ("Star Trek Beyond") and nostalgic comedy-drama ("Café Society") come to theaters, and new DVDs offer a stylish mood piece ("By the Sea"), absorbing drama ("Mountains May Depart") and a challenging classic ("Muriel").
In Theaters: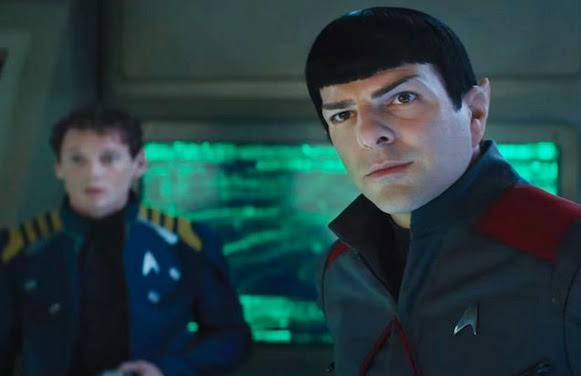 Star Trek Beyond (Paramount Pictures): Justin Lin ("Fast & Furious") takes over directing duties from J.J. Abrams for the energetic newest installment in the popular science-fiction series. Picking up where "Star Trek Into Darkness" left off, the plot finds the crew of the Enterprise spaceship stranded in strange territory following a surprise attack from the nefarious Krall (Idris Elba). Making their way through the dangerous alien forms in this treacherous planet, Captain Kirk (Chris Pine) and Commander Spock (Zachary Quinto) struggle to survive while ensuring that their nemesis keeps away from a priceless artifact. Keeping the story moving at a breathless pace, Lin brightens the mood of the previous "Star Trek" chapter while giving breathing space for such returning characters as Uhura (Zoe Saldana) and Scott (Simon Pegg). The results should keep space fans satisfied until the next "Star Wars" movie.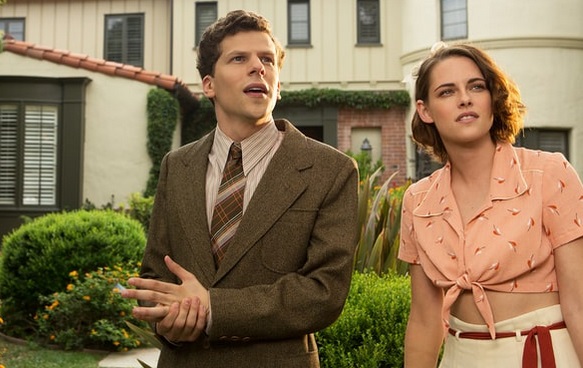 Café Society (Lionsgate): Woody Allen continues his recent streak of bittersweet period pieces with this romantic comedy-drama, which exudes the same nostalgic feeling as his hit "Midnight in Paris." Set in the 1930s, the movie centers on Bobby (Jesse Eisenberg), a young New Yorker whose dissatisfaction with working in the family business sends him to seek a more exciting life in Hollywood. While learning about show business from his uncle (Steve Carrell), Bobby falls in love with his secretary (Kristen Stewart), who has romantic complications of her own. In this world of moguls, gangsters and molls, however, can the two of them find love together? While the film hardly breaks new ground for Allen, the legendary writer-director nevertheless serves up an entertaining, gorgeously crafted blend of laughs and melancholia.

Netflix Tip: Though born in Argentina, director Hector Babenco (1946-2016) remained one of the most respected figures in Brazilian cinema. So discover his best work on Netflix, including the unforgettably gritty "Pixote" (1981), the stylized allegory "Kiss of the Spider Woman" (1985), and the star-studded drama "Ironweed" (1987).
On DVD: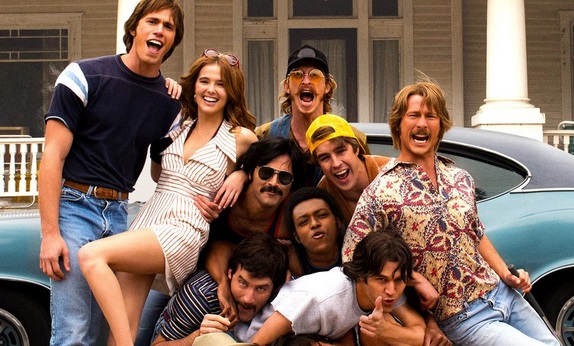 By the Sea (Universal): Megastar couple Brad Pitt and Angelina Jolie star in this largely overlooked drama, directed with style and subtlety by Jolie. Pitt and Jolie play Roland and Vanessa, a successful novelist and a former dancer who come to a Mediterranean hotel to seek peace and inspiration. What begins as a resort idyll, however, is quickly revealed to be a hotbed of tension and resentment, as they harbor a dark secret that threatens to crumble their happiness. Things turn even more volatile when a young newlywed named Léa (Melanie Laurent) arrives at their lodging, and Vanessa uses manipulative ways to heal her emotional wounds. Set in the 1970s and noticeably influenced by the films of Italian master Michelangelo Antonioni, Jolie's sparse film is a moody and deeply personal work that deserves a second chance with audiences.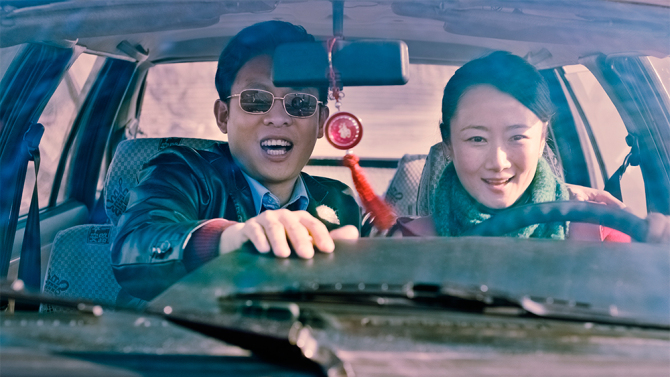 Mountains May Depart (Kino Lorber): China's greatest current filmmaker, Jia Zhangke ("A Touch of Sin") continues his cinematic analysis of the country's past, present and future in this compelling, three-part drama. At its center is a triangle formed by Tao (Zhao Tao), a young drifter, and her two male friends, Zhang (Zhang Yi) and Liangzi (Liang Jin Dong), as they interact in the city of Fenyang. The story begins in 1999, with the heroine juggling her two would-be suitors as China enters the new millennium, and hops around to 2014 and then to 2025, with each time period filmed in a different style. As the characters go through various peaks and valleys, their relationship comes to resemble a chart of the nation itself. With an approach that's analytical and emotionally acute, Jia paints an absorbing canvas of modern Chinese identity. With subtitles.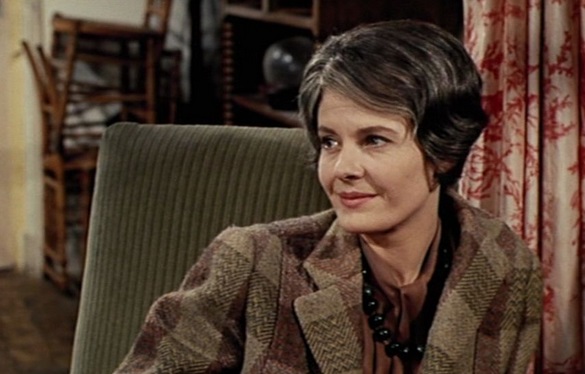 Muriel (Criterion): A master at bringing the fragmented emotional states of his characters into the very form of film, Alain Resnais ("Hiroshima Mon Amour") served up one of his most challenging works in this rich and bold 1963 drama. Delphine Seyrig gives an affecting performance as Helene, a widowed antique shop owner whose staid life is unsettled by a visit from her former lover Alphonse (Jean-Pierre Kerien). The Muriel of the title, meanwhile, refers to a girl whose tragic end during the Algerian War continues to haunt Helene's stepson Bernard (Jean-Baptiste Thierree). Together, these people struggle to deal with traumatic past events and, possibly, find a new hope for the future. Using fragmentation to bend the passage of time, Resnais crafts a difficult but profoundly rewarding meditation on devastation and regeneration. With subtitles.
[headlines]
--------------------------------------------------------------
Great Pyrenees/German Shepherd
Tacoma, Washington Adopt-a-Dog


Goliath
IDA509186
Neutered Male
Large Dog
9 Years Old
Black and Brown
Location: 032
Shelter Staff made the following comments about this animal:
"Hi, my name is GOLIATH and I would love to meet you. I am a Neutered Male Great Pyrenees and German Shepherd Dog. The shelter staff think I am about 9 years old. I have been at the shelter since Jul 21, 2016."
For more information about this animal, call:
Humane Society for Tacoma and Pierce County at (253) 383-2733
Ask for information about animal ID number A509186
Dog Adoption Questionnaire:
http://www.thehumanesociety.org/wp-content/uploads/2013/04/Dog-Adoption-Application.pdf
Humane Society of Tacoma & Pierce County
2608 Center Street
Tacoma, WA 98409
Phone: 253.383.2733
Adoption Hours:
Monday - Friday: 11:00 am - 5:30 pm
Saturday: 9:00 am - 4:30 pm
Sunday: Closed
Adopt a Pet
http://www.adoptapet.com/
[headlines]
--------------------------------------------------------------
Attorneys Who Specialize in
Banking, Finance, and Leasing
Birmingham, Alabama
The lawyers of Marks & Associates, P.C. have over 30 years experience in dealing with virtually every type of equipment financing and are recognized throughout the industry for prompt, practical solutions and exemplary service. They offer cost-conscious, effective lease enforcement and good counsel.
Email: Barry@leaselawyer.com
Website: www.leaselawyers.com
California, National: city: Riverside
Ellen Stern - get results, reasonable pricing; numerous industry contacts, nearly 30 yrs exp.in SoCal, 20 yrs equip.: CFL license specialist, documentation, work-outs, litigated collections, recoveries; deal-maker.
Email: leaselaw@msn.com


Kenneth C. Greene





California
Leasing and Financial consultant, active in several leasing
associations, as well as involved in music and film production inLA. Mention "Leasing News" for a free consultation.


818.575.9095


Skype:

424.235.1658


ken@kengreenelaw.com

Connecticut, Southern New England:
EVANS, FELDMAN & BOYER, LLC Collections, litigation, documentation, portfolio sales and financing, bankruptcy. We represent many of the national and local leasing companies doing business in this state. Past chairman EAEL legal committee. Competitive rates.
email: rcfeldman@snet.net
Los Angeles/Santa Monica
Hemar & Associates, Attorneys at Law
Specialists in legal assistance, including debt collection, equipment recovery, litigation for 35 years. Fluent in Spanish.
Tel:

310-829-1948


email: phemar@hemar.com
Los Angeles, Southern CA
Seasoned attorney representing secured creditors in auto finance and truck/equipment lease industry. Bankruptcy and State Court litigation. Vincent V. Frounjian

(818) 990-0605

or email: vvf@pacbell.net.

Encino, California: Statewide "ELFA"
Hemar, Rousso & Heald, LLP 30 yr excellent reputation Lessor representation commercial litigation, debt collection, and bankruptcy.
Call Stephen E. Jenkins Esq (818) 501-3800

Los Angeles, Statewide: CA. "ELFA" Aggressive creditors rights law firm specializing in equipment leasing handling collection matters on a contingency, fixed fee or hourly cbasis. email:RGarwacki@prodigy.net


Los Angeles, Statewide: CA "ELFA"
Practice limited to collections, bankruptcy and problem accounts resolution. Decades of experience. 10-lawyer firm dedicated to serving you. Call Ronald Cohn, Esq. (818)591-2121 or email. Email: rrcohn@aol.com


Los Angeles- Statewide, CA
Lawyer specializing in banking and leasing issues statewide. Documents and litigation.
Tom McCurnin, Barton, Klugman & Oetting. Voice:

(213) 617-6129


Cell:(213) 268-8291
Email:
tmccurnin@bkolaw.com

California & National
Paul Bent – More than 35 years experience in all forms of equipment leasing, secured lending, and asset based transactions. Financial analysis, deal structuring, contract negotiations, documentation, private dispute resolution, expert witness services.


(562) 426-1000


www.paulbentlaw.com
pbent@paulbentlaw.com

Illinois

Kevin E. Trabaris: Concentrates his practice in the areas of commercial finance, corporate and business transactions. Extensive experience representing banks, financial companies, equipment lessors, insurers and other funding and intermediary entities and borrowers in connection with thousands of business financing matters. He has handled everything from small ticket transactions to billion dollar syndicated loans, real estate financing to asset-based facilities.
Email: ktrabaris@llflegal.com
Work: 312.667.1354
Cell: 847.840.4687
http://llflegal.com/attorneys/kevin-trabaris/

Law Firm - Service, Dallas, TX. "ELFA"
Mayer regularly practices in leasing, secured financing, project development and finance and corporate finance.
email: dmayer@pattonboggs.com
Website: www.pattonboggs.com
Massachusetts (collection/litigation coast to coast)
Modern Law Group focuses its practice on collections, lease enforcement and asset recovery. For the past five years, our attorneys have helped clients recover millions of dollars. We are able to cover your needs coast to coast.
Email phone

617-855-9085

www.modernlawgroup.com

Michael J. Witt, experienced bank, finance, and leasing attorney, also conducts Portfolio Audits. Previously he was Managing Counsel, Wells Fargo & Co. (May, 2003 – September, 2008); Senior Vice President & General Counsel, Advanta Business Services (May, 1988 – June, 1997) Tel: (515) 223-2352 Cell: (515) 868-1067
E-mail: MWitt@Witt-Legal.com
Web: www.witt-legal.com



National: The OMEGA Network Group-nationwide legal representation of small and mid ticket equipment lessors-flat fee bankruptcy & replevin, contingent collection,
billable litigation (704-969-3280)
tong_92@yahoo.com

National: Coston & Rademacher: Business attorneys serving the lease-finance industry since 1980. Transactional, documentation, corporate/finance, workouts, litigation, bankruptcy, portfolio management. Chicago-based national practice. Jim Coston, CLP (Members: ELFA, NEFA).
email: Jcoston@costonlaw.com
Website:www.costonlaw.com

St. Louis County , MO. - statewide:
Schultz & Associates LLP., collections, negotiation, and litigation. Also register and pursue recovery on foreign judgments. Contingency and reasonable hourly rates.
Ronald J. Eisenberg, Esq.


(636) 537-4645

x108
reisenberg@sl-lawyers.com
www.sl-lawyers.com
NJ, De, Pa: Specializing in leased equipment/secured transactions. Collections, replevins/workouts reasonable rates. Sergio Scuteri/Capehart & Scratchard, PAsscuteri@capehart.com / www.capehart.com
New York and New Jersey

Frank Peretore
Chiesa Shahinian & Giantomasi
West Orange, New Jersey
http://www.csglaw.com/
biographies/frank-peretore
Phone

973-530-2058


fperetore@csglaw.com
Documentation, portfolio purchase & sale, replevin, workouts, litigation, collection, bankruptcy. Aggressive. Over 30 years experience.

Thousand Oaks, California:
Statewide coverage Spiwak & Iezza, LLP 20+ years experience,Representing Lessors banks in both State/ Federal Courts/ all aspects of commercial leasing litigation.
Nick Iezza 805-777-1175
niezza@spiwakandiezza.com
(Leasing News provides this ad as a trade for investigative
reporting provided by John Kenny)
[headlines]
--------------------------------------------------------------

News Briefs---
CIT Says Fed Objected to Its Capital Plan, Profit Falls
Reverse Mortgage Cost John Thain His Job
http://www.wsj.com/articles/cit-says-fed-objected-to-its-capital-plan-profit-falls-1469714174
GE Sells 14.4% Stake in Penske Truck Leasing
to Penske Automotive Group
http://www.nasdaq.com/press-release/ge-sells-144-stake-in-penske-truck-leasing-to-penske-automotive-group-20160728-00376
Marlin Reports $4.5MM Net Income Second Quarter
Second Quarter Originations Up $121.5 MM, 30% YOY (11 pages) http://www.leasingnews.org/PDF/Marlin2ndQuarter2016.pdf
Critics of Sigtarp Charge Small-time Community/Regional
Bankers are Charged/But Not the Big Fish in Bank Fraud
http://www.nytimes.com/2016/07/28/business/dealbook/the-big-fish-seen-escaping-an-agency-pursuing-bank-fraud.html?_r=0
Element Board Unanimously Approves Plan
to Separate into Two Market Leasing Companies-(3 pages)
http://www.leasingnews.org/PDF/ElementFinancialApprovesPlan2016.pdf
With Goldman Sachs' Entry into Online Lending Looming,
Peer-to-Peer Lending is Deader Than Dead
http://debanked.com/2016/07/with-goldman-sachs-entry-into-online-lending-looming-peer-to-peer-lending-is-deader-than-dead/
Tesla Opens its Gigafactory in the Nevada Desert
When Open, One of Largest Buildings in the World
http://photos.mercurynews.com/2016/07/28/tesla-opens-its-gigafactory-in-the-nevada-desert/#1
More than 100 of London's tech startups
consider moving to Berlin post-Brexit
http://www.independent.co.uk/news/world/europe/brexit-eu-referendum-startups-berlin-economy-effect-fintech-week-2016-a7157621.html

[headlines]
--------------------------------------------------------------


--You May Have Missed It
Crowdfunding campaign aims to launch Ferndale FM radio station
http://www.crainsdetroit.com/article/20160728/NEWS/160729859/
crowdfunding-campaign-aims-to-launch-ferndale-fm-radio-station


[headlines]
--------------------------------------------------------------
SparkPeople--Live Healthier and Longer

18 Low-Calorie Snacks That Satisfy
100-Calorie Snacks that will Keep You Full
http://www.sparkpeople.com/resource/nutrition_articles.asp?id=1938
[headlines]
--------------------------------------------------------------
Baseball Poem
"In the family pictures,
my brother stands at the plate
forever waiting on a pitch,
my dad squats hy the dugout fence,
his chin resting on his hands;
somewhere beyond the eye or the camera,
I hold a huge scarlet plum behind my back,
left leg kicked high in a pitching motion,
as near to the spirit or the game
as I'd ever be."
Tim Peeler celebrates with candor and wit both the overlooked and the standout as he merges the topics of personal and baseball rediscovery. The poet reconsiders events and people from his adolescence, offering the reader new takes on old memories, gracefully relating the foibles of family and friends, and cataloging the heroic feats and tragic flaws of players he watched, read about — or merely imagined.
English lecturer, journal editor, essayist and poet, TlM PEELER lives in Hickory, North Carolina. He is a winner of the Jim Harrison Award for his contributions to baseball poetry.

[headlines]
--------------------------------------------------------------
Sports Briefs----

More than 100 Russian athletes banned from Olympics in doping fallout
http://www.pressdemocrat.com/sports/5894483-181/more-than-100-russian-athletes?ref=TSM&artslide=1
Vegas stadium backers aim for 2 finalist sites next month
http://www.sfchronicle.com/news/article/Panel-set-to-refine-stadium-proposal-police-8481676.php
Former Raider Warren Sapp OK after brush with shark in Florida
http://www.pressdemocrat.com/sports/5903562-181/former-raider-warren-sapp-ok?artslide=0
Being Andy Dalton: Bengals quarterback loosens up
http://www.usatoday.com/story/sports/nfl/bengals/2016/07/28/andy-dalton-bengals-quarterback-preseason-feature/87616566/
[headlines]
--------------------------------------------------------------


California Nuts Briefs---
Bulldozer operator killed fighting growing fire near Big Sur
http://www.sfgate.com/news/article/New-evacuations-ordered-as-Soberanes-Fire-grows-8461083.php
[headlines]
--------------------------------------------------------------



"Gimme that Wine"

http://www.youtube.com/watch?v=EJnQoi8DSE8


North Coast grape harvest kicks off
http://www.pressdemocrat.com/business/5894402-181/north-coast-grape-harvest-kicks?artslide=0
Carmel Vineyard Destroyed by Fire, Others Threatened by Smoke
http://www.winesandvines.com/template.cfm?
section=news&content=172186
SoCal Growers Herald Return to 'Normal'
Worry about Laborers
http://www.winesandvines.com/template.cfm?
section=news&content=172157
How Hard is it to Make a Million Bottles of Wine?
http://www.winemag.com/2016/07/26/how-hard-is-it-to-make-a-million-bottles-of-wine/

Wine Group plans to build big warehouse
http://www.mantecabulletin.com/section/174/article/136464/
Favorable weather combines to improve prospects for Santa Cruz Mountains vineyard
http://westernfarmpress.com/grapes/favorable-weather-combines-improve-prospects-santa-cruz-mountains-vineyard
Louis Roederer International Wine Writers Awards 2016
https://gallery.mailchimp.com/0a0d4a38a961070b2047a5b4e
/files/Press_Release_Roederer_Awards_Shortlist_2016_Final.pdf
Free Mobile Wine Program
http://leasingnews.org/archives/Feb2010/2_26.htm#mobile
Wine Prices by vintage
http://www.winezap.com
http://www.wine-searcher.com/
US/International Wine Events
http://www.localwineevents.com/
Leasing News Wine & Spirits Page
http://two.leasingnews.org/Recommendations/wnensprts.htm

[headlines]
----------------------------------------------------------------
This Day in American History
1586 – Sir Walter Raleigh delivered tobacco for the first time to England from Virginia.
1686 - Birthday of Mary Peck Butterworth (1686-1775) in Rehoboth, MA. She was a colonial counterfeiter. In 1722, Mary Peck Butterworth's husband bought her a huge, fancy house that aroused the suspicion of authorities. (She couldn't buy the house herself because the law forbade married women owning anything on their own. It all belonged to the husband.) Even though the couple was investigated by the authorities - and two of their "gang" turned state's evidence - there were no convictions. It seems that Mrs. Butterworth developed a currency-counterfeiting process that used cloth that was immediately burned instead using the usual counterfeiting tell-tale copper plates. The cloth "plate" evidence went up in flames after each use so the prosecution's evidence disappeared in smoke. According to the evidence given against her by her relatives who assisted her, she used a hot iron to press a piece of starched cotton over a bill to transfer the pattern. Using the same method, she transferred the pattern to paper from the cloth. Then with a series of quills, she inked the note by hand into an almost perfect note. She organized a true kitchen-cottage industry, using her family including her brother and his wife who turned state's evidence. She was said to be a tough task boss. She got so good at the business that she expanded her operation into wholesaling bogus bills at half price. Members of the organization were arrested, but all were acquitted. It is said she gave up counterfeiting after that.
http://www.upenn.edu/pennpress/book/13384.html
1775 - Dr. Benjamin Church (1734-78) was named Surgeon General of the Continental Army. He was a traitor and spy who was caught passing information and jailed on November 7, 1775. He had passed on information regarding several battles, including the Battle of Lexington, and was privy to troop movement, strength, and strategy. On a second attempt of sending information to the enemy via a lady friend, his letter was intercepted and the decoded. General Washington conducted the court martial. Church was sentenced to a life term in prison. He began his incarceration, but ill health enabled him to return to Boston where he was paroled. Church received permission to immigrate to the West Indies; the ship that provided his passage was lost at sea. It was later learned with certainty that Church had been in the pay of General Gage and had furnished the British with a detailed description of colonial military plans and equipment several weeks before Lexington and Concord.
http://www.u-s-history.com/pages/h1245.html
http://members.aol.com/tjoschultz/baker.html
1777 - The beautiful Jane McCrea (1752-77) was murdered and scalped for her long blond hair supposedly by Indians allied with the British General Burgoyne. Subsequent investigation indicated she might have been killed by a stray shot and not by Indians. The scalping horrified everyone and helped unite the colonies against British rule. A monument now marks the spot where she was originally buried. The story of her life and death entered American folklore, and was used by James Fenimore Cooper in "The Last of the Mohicans" and Kenneth Lewis Roberts in "Rabble in Arms."
http://www.4peaks.com/fkmcrea.htm
1777 - The Marquis of Lafayette arrived in New England to help the rebellious colonists fight the British.
1789 - Department of State founded. The first presidential cabinet department, called the Department of Foreign Affairs, was established by the Congress. In September, the name was changed to Department of State. This original legislation remains the basic law of the State Department.
1806 - Attempting to stop a band of young Blackfoot Indians from stealing his horses, Meriwether Lewis shoots an Indian in the stomach. Lewis awoke to the shouts of one his men as the Indians were attempting to steal their rifles and horses. Lewis sped after two Indians who were running off with several of the horses, calling out for them to stop or he would shoot. One Indian, armed with an old British musket, turned toward Lewis. Apparently fearing that the Indian was about to shoot, Lewis fired first and hit him in the stomach. The Indians retreated, and the men quickly gathered their horses. Lewis then learned that one of his men had also fatally stabbed another of the Blackfoot. Fearing the survivors would soon return with reinforcements, Lewis and his men immediately broke camp. They rode south quickly and managed to escape any retribution from the Blackfoot. Lewis' diplomatic mission, however, had turned into a debacle. By killing at least one Indian, and probably two, Lewis had guaranteed that the already hostile Blackfoot would be unlikely to deal peacefully with Americans in the future.
1816 - US troops destroyed the Seminole Fort Apalachicola to punish the Indians for harboring runaway slaves.
1841 - Linda Richards (1841-1930) birthday in W. Potsdam, NY. U.S. nurse and educator. She received the first diploma from the first school of nursing opened in the U.S. This pioneering school was run by Dr. Susan Dimock at the New England Hospital for Women and Children in Boston. She went on to establish training schools for nurses as well as directing several hospitals. She retired in 1911 at age 70 when she wrote her autobiography, "Reminiscences of Linda Richards."
http://www.northnet.org/stlawrenceaauw/richards.htm
http://www.nurses.info/personalities_linda_richards.htm
http://www.aahn.org/gravesites/richards.html
1853 - Birthday of Architect Cyrus Lazelle Warner Eidlitz (d. 1921), NYC. He is best known for designing One Times Square, the former New York Times Building on Times Square. He is founder of the architecture firm presently known as HLW International, one of the oldest architecture firms in the United States.
http://memory.loc.gov/ammem/today/jul27.html
1857 - Birthday of Jose Celso Barbosa (1857-1921) at Bayamon, Puerto Rico. Puerto Rican physician and patriot, his birthday is a holiday in Puerto Rico.
1861 - Union General George McClellan took command of the Army of the Potomac from McDowell. A graduate of West Point, McClellan served with distinction during the Mexican-American War, and later left the Army to work in railroads until the outbreak of the Civil War. Early in the war, McClellan was appointed to the rank of major general and played an important role in raising a well-trained and organized army, which would become the Army of the Potomac; he served a brief period (November 1861 to March 1862) as general-in-chief of the Union Army. After the defeat of the Union forces at Bull Run on July 21, 1861, Lincoln summoned McClellan and appointed him commander of the Military Division of the Potomac, the main Union force responsible for the defense of Washington.
1866 - Atlantic Telegraph cable successfully completed.
1868 - Uniforms for mail carriers were authorized by Congress. Before this date, mail carriers could dress in any manner.
1878 - Birthday of Genevieve Rose Cline (1878-1959) in Warren, OH. She was the first woman appointed a U.S. federal judge. She earned her law degree at 44. President Harding appointed her as an appraiser of merchandise shipped through customs in Cleveland, Ohio. In spite of strong objections because she was a woman, she won confirmation in the U.S. Senate as Judge in the Customs Court and served in that capacity 1928-1953.
1898 - Marines from the USS Dixie were the first to raise the American flag over Puerto Rico.
1904 – John McGraw and John Brush said they have no intention of playing a post-season series with the American League champions. "Ban Johnson [American league president] has not been on the level with me personally, and the American League management has been crooked more than once." says McGraw. "When we clinch the National League pennant, we'll be champions of the only real Major League." Ban Johnson fires back: "No thoughtful patron of baseball can weigh seriously the wild vaporings of this discredited player who was canned from the American League." As the New York Highlanders battle for the AL pennant, local pressure mounts, but Brush, still angry over the inter-league peace treaty, and McGraw, who despises Ban Johnson, are adamant. Accordingly, there was no 1904 World Series.
1905 - Birthday of Leo Durocher (1905-91) at West Springfield, MA. He began his Major League baseball career with the New York Yankees in 1925. He also played for the St. Louis Cardinals' "Gashouse Gang" and the Brooklyn Dodgers, where he first served as player-manager in 1939. It was during that season that he used the phrase "Nice guys finish last," which would become his trademark. As a manager, he guided the New York Giants into two World Series, winning in 1954. Following a five-year period away from baseball, he resurfaced as a coach with the Los Angeles Dodgers in 1961. In 1966, he signed with the Chicago Cubs as manager. After leaving the Cubs, he spent one season with the Houston Astros, and then retired from baseball in 1973. Durocher was elected into the Baseball Hall of fame in 1994.
1909 - The record for the longest airplane flight was set by Orville Wright (1871-1948) who was testing the United States Army's first airplane. Wright kept the craft aloft for 1 hour, 12 minutes and 40 seconds over Fort Myer, Virginia.
1919 - The Chicago race riot of 1919 began and ended on August 3. During the riot, thirty-eight people died (23 African American and 15 white) and over five hundred were injured. It is considered the worst of the approximately 25 riots during the Red Summer, so named because of the violence and fatalities across the nation. The combination of prolonged arson, looting, and murder was the worst race rioting in Illinois history.
1921 - Dr. Frederick Banting and his assistant at the University of Toronto Medical School, Charles Best, gave insulin to a dog whose pancreas had been removed. In 1922, insulin was first administered to a diabetic, a 14-year-old boy.
1921 - Baseball fan Reuben Berman brought suit in New York County Supreme Court against the New York Giants, alleging that on May 16 the Giants had "wrongfully and unlawfully imprisoned and detained" him and threatened him with arrest. Berman further alleged that he was "greatly humiliated before a large crowd of people…and thereby was caused mental and bodily distress and was thereby greatly injured in his character and reputation and in his physical health" Berman's crime? He refused to return a foul ball he had caught to a stadium attendant. Allowing fans to keep foul balls was not a general practice, but the court awarded Berman $100 and thus fans were allowed to keep a caught foul ball.
Thank you, Reuben Berman.
1922 - Birthday of Julius "Papa Cairo" Lamperez (1922-99) in New Orleans. Louisiana Hall of Fame member played steel guitar with Cajun and Western swing bands for 64 years. The New Orleans native sang on Chuck Guillory & His Rhythm Boys' 1949 hit, "Big Texas;" he later toured with Ernest Tubb, and recorded with Harry Choates and Chuck Guillory.
1922 – Norman Lear was born in New Haven, CT. Lear is a prolific television writer and producer who produced such 1970s hit sitcoms as "All in the Family," "Sanford and Son," "One Day at a Time," "The Jeffersons," "Good Times," and "Maude." Lear enlisted in September 1942, serving in the Mediterranean Theater as a radio operator/gunner on B-17 bombers. He flew 52 combat missions, for which he was awarded the Air Medal with four Oak Leaf Clusters.
1927 – 18-year-old Mel Ott hit his first Major League homer, an inside-the-parker. It is the only inside-the-park homer the Hall of Famer hit of his 511 career homers.
1928 - At Chicago's Comiskey Park, A's outfielder Ty Cobb started for the last time in a regular-season game. The 41-year-old "Georgia Peach" singled and doubled before being hit in the chest with a pitch. He left the game hitting .332 and he retired at season's end at age 41.
1929 – Harvey Fuqua (d. 2010), lead singer of The Moonglows, was born in Louisville, KY. The group, billed as Harvey and the Moonglows, had immediate success with "Ten Commandments of Love" (number 22 on the Billboard Hot 100). Fuqua left the group in 1958. The Moonglows reunited temporarily in 1972 and were inducted into the Rock and Roll Hall of Fame in 2000. He is notable as one of the key figures in the development of the Motown label. His group gave Marvin Gaye a start in his music career. Fuqua and his wife at the time, Gwen Gordy, distributed the first Motown hit single, Barrett Strong's "Money (That's What I Want)," on their record label, Anna Records. Fuqua later sold Anna Records to Gwen's brother Berry Gordy and became a songwriter and executive at Motown.
1933 - By the summer of 1933, the Great Depression had long since spread from the shores of the United States to vast chunks of Europe. Earlier in the decade, the US' decision to raise revenues by adopting hefty tariffs had shattered Europe's fragile finances. Awash in red ink, Europe's leaders imposed their own stringent set of duties on US goods, causing international trade to grind to a halt and both the US and Europe to sink further into the depths of the Depression.
1933 – Nick Reynolds (d. 2008), one of the founding members of The Kingston Trio, was born in San Diego. At Menlo College in 1954, he met Bob Shane, who introduced him to Dave Guard. The Kingston Trio was largely inspired by The Weavers, but carried the concept of a folk-group, especially one featuring a guitar/banjo combination, further into the mainstream of mid-to-late 50s popular music. They are generally credited with the immense popularity of the genre at that time and since. In turn, the Trio became an early inspiration to countless groups, including The Beach Boys — whose striped shirts, on their first album cover, intentionally emulated what the Kingston Trio wore — and Peter, Paul, and Mary — who owe their fundamental concept as a mainstream, folk/pop group, to its originators, The Kingston Trio and The Weavers.
1937 - Birthday of jazz vibraphonist Charlie Shoemake in Houston, TX.
http://www.vh1.com/artists/az/shoemake_charlie/bio.jhtml
http://talsanmusic.com/charlie/
http://www.allaboutjazz.com/reviews/r0703_060.htm
http://ubl.artistdirect.com/store/artist/album/full/
0%2C%2C492644%2C00.html
http://ubl.artistdirect.com/store/artist/album/0,,1131096,00.html
1940 - Bugs Bunny made his official debut in the Warner Bros. animated cartoon "A Wild Hare." Three years later, Bugs would be made an honorary Corporal of the US Marine Corps after the release of the short "Super Rabbit" in which he is portrayed a parody of Superman. Bugs abandons his colorful costume, faces the camera, and proclaims that "This looks like a job for a real Superman!" Then he reappears from the phone booth wearing a uniform of the United States Marine Corps. His former antagonists snap to attention and salute Bugs as he marches into the horizon singing the Marine Corps Hymn.
1942 - In New York City, Peggy Lee (1920-2002) recorded her first hit record. With instrumentals provided by the Benny Goodman band, Peggy sang "Why Don't You Do Right" for Columbia Records.
1943 - *PETRARCA, FRANK J., Medal of Honor.
Rank and organization: Private First Class, U.S. Army, Medical Detachment, 145th Infantry, 37th Infantry Division. Place and date: At Horseshoe Hill, New Georgia, Solomon Islands, 27 July 1943. Entered service at: Cleveland, Ohio. Birth: Cleveland, Ohio. G.O. No.: 86, 23 December 1943. Citation: For conspicuous gallantry and intrepidity in action above and beyond the call of duty. Pfc. Petrarca advanced with the leading troop element to within 100 yards of the enemy fortifications where mortar and small-arms fire caused a number of casualties. Singling out the most seriously wounded, he worked his way to the aid of Pfc. Scott, lying within 75 yards of the enemy, whose wounds were so serious that he could not even be moved out of the direct line of fire Pfc Petrarca fearlessly administered first aid to Pfc. Scott and 2 other soldiers and shielded the former until his death. On 29 July 1943, Pfc. Petrarca. during an intense mortar barrage, went to the aid of his sergeant who had been partly buried in a foxhole under the debris of a shell explosion, dug him out, restored him to consciousness and caused his evacuation. On 31 July 1943 and against the warning of a fellow soldier, he went to the aid of a mortar fragment casualty where his path over the crest of a hill exposed him to enemy observation from only 20 yards distance. A target for intense knee mortar and automatic fire, he resolutely worked his way to within 2 yards of his objective where he was mortally wounded by hostile mortar fire. Even on the threshold of death he continued to display valor and contempt for the foe, raising himself to his knees, this intrepid soldier shouted defiance at the enemy, made a last attempt to reach his wounded comrade and fell in glorious death.
1943 - On a whim, and flying a single engine AT-6, Lieutenant Ralph O'Hair and Colonel Duckworth were the first to fly into a hurricane. It started regular Air Force flights into hurricanes
1943 - Birthday of soul and gospel singer Mary Love (d. 2013), born Mary Ann Varney, Sacramento, CA
http://www.soulfulkindamusic.net/mlove.htm
http://www.musicstack.com/search/love,_mary.html
1944 – Bobbie Gentry was born Roberta Lee Streeter in Chickasaw County, MS. One of the first female country artists to compose and produce her own material, she rose to international fame with her "Ode to Billy Joe" in 1967. The track spent four weeks as the No. 1 pop song on the Billboard Hot 100 chart, was fourth in the Billboard year-end chart of 1967, and earned her Grammy Awards for Best New Artist and Best Female Pop Vocal Performance in 1968.
1948 - Birthday of skater/television personality Peggy Fleming in San Jose, California. She won the national ice skating championships five straight years and won the 1968 Olympic singles title in the most spectacular performance of a woman on ice to that date. She included leaps and maneuvers that no woman had ever done before in competition. She'd spent nearly 20,000 hours in years before age 10 to age 20 to realize her dream, but the victory-memory will always be terribly bruised because her father died of a heart attack only minutes after her victory. Today she is TV commentator and a wine maker along with her husband in Los Gatos, California.
http://www.life.com/Life/covers/1968/cv022368.html
http://www.peggyfleming.net/
1949 - Singer Maureen McGovern is born in Youngstown, Ohio. Her biggest hit is the million-selling No. 1 song "The Morning After.''
1949 – The first jet-powered airliner, the DeHaviland Comet, took off on its maiden flight from its UK headquarters. A year after entering commercial service, the Comets began suffering problems, with three of them breaking up during mid-flight in well-publicized accidents. These were later found to be due to catastrophic metal fatigue that were not well understood at the time. The Comet was withdrawn from service and extensively tested to discover the cause. Design flaws, including dangerous stresses at the corners of the square windows and installation methods, were ultimately identified. As a result, the Comet was extensively redesigned with oval windows, structural reinforcement, and other changes. Rival manufacturers meanwhile heeded the lessons learned from the Comet while developing their own aircraft.
1953 - Air Force Captain Ralph S. Parr, 4th Fighter-Interceptor Wing, achieved the last air victory of the Korean War when he destroyed a Soviet Il-12 transport plane. In addition, the victory qualified him as the 11th and last double ace of the war, with a total of 10 kills. He also flew in World War II and the Vietnam War, and is the only person to have been awarded the Distinguished Service Cross and the medal that replaced it, the Air Force Cross.
1953 - The Armistice agreement ending war that had lasted three years and 32 days was signed at Panmunjom, Korea
(July 26, US time), by US, China, and North Korean delegates. Both sides claimed victory at conclusion of two years, 17 days of truce negotiations. South Korea President Syngman Rhee refused to sign but pledged to observe the armistice.
1955 - Chuck Berry's "Maybellene," entered the R & B charts. It was Berry's first single and his first hit. "Maybellene" is considered one of the pioneering rock-and-roll songs: Rolling Stone magazine wrote, "Rock & roll guitar starts here." The record is an early instance of the complete rock-and-roll package: youthful subject matter; a small, guitar-driven combo; clear diction; and an atmosphere of unrelenting excitement.
1955 - Billboard claims that only two singing stars can be considered guaranteed hit makers these days: Nat King Cole and country star Webb Pierce. Throughout his long and illustrious career, one that extended into 1982, Webb Pierce charted 96 singles, 54 Top Ten songs and 13 No.1 singles. In 1955, three of his tunes topped the charts for an unprecedented 46 weeks... almost the entire year. Using a point scale that takes into account both chart positions and longevity, Joel Whitburn ranks Webb Pierce as the No.1 artist of the 50's, leagues ahead of Jim Reeves (No.14) Eddy Arnold (No.2) Hank Williams (No.6) and Lefty Frizzell (No.16). It is estimated that his record sales to date total over 65 million copies and his influence can still be felt throughout the world at every age level and in every musical genre.
http://www.slipcue.com/music/country/webbsite/webbintro.html
http://www.webbpierce.net/
http://hammer.prohosting.com/~coollz/webbwords.htm
1957 - The Bobbettes' first and only Top Forty single, "Mr. Lee," enters the pop charts. The tune is about the trio's high school principal.
1959 - The brothers, Santo and Johnny (Farina), of Brooklyn, New York released their one and only hit record, the instrumental "Sleepwalk," which would be the number one song for two weeks. "Tear Drop," their next song, only went to number 23 on the pop charts.
1962 - During the unsuccessful Albany, Georgia movement, Dr. Martin Luther King, Jr. is arrested and jailed for the third time. During months of protests, Albany's police chief jailed hundreds of demonstrators without visible police violence. Eventually the protesters' energy, and the money to bail out protesters, ran out. The movement was lost, until the spring of 1963 in Birmingham, Alabama.
http://www.africana.com/research/encarta/mlk.asp
http://www.stanford.edu/group/King/publications/autobiography
/chp_16.ht
1964 - It is announced that the United States will send an additional 5,000 U.S. troops to Vietnam, bringing the total number of U.S. forces in Vietnam to 21,000. While some advisers, such as Undersecretary of State George Ball, recommended a negotiated settlement, Secretary of Defense Robert McNamara urged the president to "expand promptly and substantially" the U.S. military presence in South Vietnam. Johnson, not wanting to "lose" Vietnam to the communists, ultimately accepted McNamara's recommendation. This decision led to a massive escalation of the war.
1965 - The Beach Boys' "California Girls" is released.
1966 - The Wisconsin Supreme Court overrules a lower court decision and holds that the state doesn't have the jurisdiction to keep the Braves from moving to Atlanta.
1968 - The Rascals switched from light rock to making a political statement when they released "People Got to Be Free." The song entered the Hot 100 six weeks after Bobby Kennedy was assassinated and would go on to number one for five weeks, ending up the fifth most popular song of the year.
1968 - Cass Elliot releases her first solo single following the breakup of The Mamas and Papas. "Dream a Little Dream of Me" had been around since 1931 and had been recorded by Frank Sinatra, Kate Smith, Frankie Laine and many others. Cass' version would be the most successful as it rose to number 12 on Billboard's Hot 100.
1974 - The House Judiciary Committee voted 27-11 to recommend President Nixon's impeachment on a charge that he had personally engaged in a "course of conduct" designed to obstruct justice in the Watergate case.
1974 - "Annie's Song," John Denver's biggest hit song, written for his wife, reached the top of the "Billboard" singles charts. Denver enjoyed three other number 1 songs: "Sunshine on My Shoulders," "Thank God I'm a Country Boy" and "I'm Sorry."
1974 - Lynyrd Skynyrd's "Sweet Home Alabama" is released.
1976 - Former Beatle John Lennon won formal permission to remain in the United States as a permanent resident and would be eligible for United States citizenship in five years.
1976 - Bruce Springsteen sued his manager Mike Appel in Manhattan's U.S. District Court for fraud and breach of contract. The legal battle with former kept Springsteen out of the studio for nearly a year, during which time he kept the E Street Band together through extensive touring across the US. Despite the optimistic fervor with which he often performed, his new songs had taken a more somber tone than much of his previous work. Reaching settlement with Appel in 1977, Springsteen returned to the studio, and the subsequent sessions produced "Darkness on the Edge of Town" (1978). Musically, this album was a turning point in Springsteen's career. Gone were the raw, rapid-fire lyrics, outsized characters and long, multi-part musical compositions of the first three albums; now the songs were leaner and more carefully drawn and began to reflect Springsteen's growing intellectual and political awareness.
1979 - Little Richard, billed as the Reverend Richard Penniman, spoke to a revival meeting in San Francisco about the dangers of rock 'n' roll.
1981 – Adam Walsh, 6-year-old son of John Walsh, was kidnapped near a Sears store in Hollywood, FL and was found murdered two weeks later. This prompted John to begin a crusade on behalf of missing children and the TV show "America's Most Wanted." Initially, Walsh was considered a prime suspect, later cleared when police concluded that Adam was abducted by a drifter named Ottis Toole, who eventually confessed.
1984 - Prince's first movie, "Purple Rain" opens nationally.
1986 - Cyclist Greg Lemond became the first American to win the Tour de France, the most important bicycle race in the world.
1987 - Freeway shooting incidents were all the news in Los Angeles, California. There had been nine incidents involving vehicles and guns since June 18, 1987. There were actually two motorists shot to death and four others injured.
1988 - Hot weather prevailed in the north central U.S. Williston, ND reported a record high of 108 degrees. Thunderstorms produced severe weather in the eastern U.S., and in southeastern Texas. Richland County, SC, was soaked with up to 5.5 inches of rain.
1988 - Boston's worst traffic jam in 30 years. "People in Boston either talk about how the Red Sox are doing or the traffic. But since the I-90 tunnel extension to South Boston opened in January and the I-93 northbound tunnel beneath downtown opened in March—two major elements of the now infamous "Big Dig" project—they only have one of the two to complain about. Rush hour, which used to span 10 to 12 hours, has been cut in half."
http://www.keepmedia.com/ShowItemDetails.do?itemID=264504
1988 - Radio Shack announces the Tandy 1000 SL computer.
1989 - Thunderstorms produced severe weather from Wisconsin and northern Illinois to New England, with 103 reports of large hail and damaging winds through the day. Thunderstorms in Wisconsin produced hail three inches in diameter near Oshkosh, and wind gusts to 65 mph at Germantown
1995 – The Korean War Veterans Memorial was dedicated in Washington, DC.
1996 - During the Olympic Games in Atlanta, a bomb exploded in an entertainment park killing two and wounding 110. A man was convicted in the newspapers, then let free, and no other suspect nor the person who set off the bomb has been found to this date.
1996 - Canadian sprinter Donovan Bailey won the 100 meters at the 1996 Summer Olympics in Atlanta in the world record time of 9.84 seconds. The previous mark, set on July 6, 1994 by Leroy Burrell, was 9.85 seconds.
1998 - Sammy Sosa hits his first career grand slam, establishing the mark for most career homers before hitting a grand slam (247). Sosa went to bat 4,428 times before drilling the sacks-full homer.
2000 - Toronto skipper Jim Fregosi wins his 1,000th game as a big league manager as the Blue Jays beat the Mariners, 7-2.
2006 – Five-day San Francisco Bay Area heat wave comes to an
end. While it didn't set many all-time temperature records in the Bay Area, it did set records for the number of consecutive days with temperatures above 110." According to Pechner, who uses data from the National Weather Service and Bay Area Air Quality Management District, there were five consecutive days this month with temperatures above 110: July 21 (111 degrees, Vacaville); July 22 (114 degrees, Morgan Hill); and July 23-25 in Rio Vista (110 degrees, 113 degrees, and 111 degrees, respectively). ((Los Gatos/Saratoga had neighborhoods reporting 108 to 110. And in 2015,
Wednesday it is expected to hit 107 to 110.
2014 - Real estate website company Zillow will buy rival Trulia for $3.5 billion in stock; the company will dominate the market for online searches of real estate.
-------------------------------------------------------------

SuDoku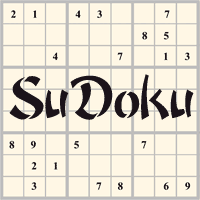 The object is to insert the numbers in the boxes to satisfy only one condition: each row, column and 3x3 box must contain the digits 1 through 9 exactly once. What could be simpler?
http://leasingnews.org/Soduku/soduko-main.htm
--------------------------------------------------------------

Daily Puzzle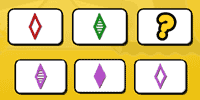 How to play:
http://www.setgame.com/set/puzzle_frame.htm
Refresh for current date:
http://www.setgame.com/set/puzzle_frame.htm
--------------------------------------------------------------


http://www.gasbuddy.com/
http://www.gasbuddy.com/GB_Map_Gas_Prices.aspx
http://www.gasbuddy.com/GB_Mobile_Instructions.aspx
--------------------------------------------------------------

Weather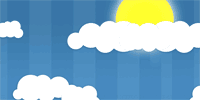 See USA map, click to specific area, no commercials
--------------------------------------------------------------

Traffic Live---
Real Time Traffic Information
You can save up to 20 different routes and check them out with one click,
or type in a new route to learn the traffic live
--------------------------------