[headlines]
--------------------------------------------------------------

Emily Fitzpatrick---Career Crossroad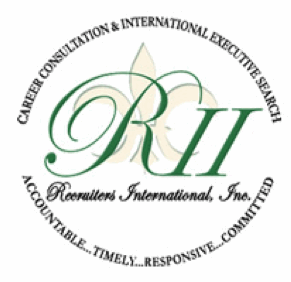 This is the start of a weekly feature that may sound like it is about jobs, but it is about "careers" --- The part of our lives that we aspire to and sustains us---and yes, sometimes disappoints us.
While many have prevailed over layoffs, bankruptcies, and "comp" reductions, this feature will attempt to answer questions to the difficult questions regarding your career.
You may submit your questions or inquiries to me, and if you do not want to be identified as to the person asking the question, let me know and it will be kept confidential:
riiemily@comcast.net
Emily Fitzpatrick
Sr. Recruiter
Recruiters International, Inc.
Phone: 954-885-9241
Cell: 954-612-0567
www.recruitersinternationalinc.org


[headlines]
--------------------------------------------------------------

Bank Beat---48 Banks Closed First Part of 2011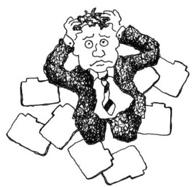 The 14th bank to fail in George this year brings bank failures up to 48 approaching the first six months of 2011. The bank was the 65th since the 2008 financial crisis. Normally banks are closed on Fridays, and this Friday being July 1st the start of a long holiday, it is unlikely there will be any then, as well it will be the start of the second part of the year.
140 banks were closed in 2009, 157 banks in 2010, and if the trend continues, this may be signs of a recovery. However, in writing Bank Beat since September, 2008, using the FDIC financial records, it indicates banks have had problems for at least three year and a half years, and some, particularly Florida, four years. This small bank is a good example of the programs community and regional banks have been experiencing.


The two branches of Mountain Heritage Bank, Clayton, Georgia were closed with First American Bank and Trust Company, Athens, Georgia to assume all the deposits. The bank was founded November 10, 2003 originally in Clayton then opened up an office in 2008 in Dillard. It has 20 full time employees when it was closed.
As of March 31, 2011, Mountain Heritage Bank had approximately $103.7 million in total assets and $89.6 million in total deposits. In addition to assuming all of the deposits of the failed bank, First American Bank and Trust Company agreed to purchase essentially all of the assets.
As you will note below the banks problems began in 2008 and were quite obvious by year-end 2009.
(in millions, unless otherwise noted)
| | |
| --- | --- |
| Bank Equity | |
| 2006 | $9.4 |
| 2007 | $10.0 |
| 2008 | $9.2 |
| 2009 | $4.8 |
| 2010 | $2.6 |
| 3/31 | $1.0 |
| | |
| --- | --- |
| Profit | |
| 2006 | $856,000 |
| 2007 | $573,000 |
| 2008 | -$1.2 |
| 2009 | -$4.3 |
| 2010 | -$1.9 |
| 3/31 | -$1.7 |
Charge Offs
2006

$198,000

2007

$185,000

2008

$1.2
(609,000 Constr./land dev/$206,000 1-4 family, $336,00 indiv.loans)

2009

$2.0
($1 Million constr./land dev; $628,000 R/E/ $488,000 indiv. loans)

2010

$1.45
( $1.2 Million constr./land dev/ $268,000 indiv. loans)

3/31

$1.1
($715,000 commercial/industrial/$263,000 const./land dev/ $258,000)
| | |
| --- | --- |
| Noncurrent loans | |
| 2006 | $565,000 |
| 2007 | $1.6 |
| 2008 | $5.5 |
| 2009 | $8.9 |
| 2010 | $9.1 |
| 3/31 | $10.7 |
| | |
| --- | --- |
| Tier 1 Risk Capital | |
| 2006 | 11.96% |
| 2006 | 10.62% |
| 2006 | 8.89% |
| 2006 | 5.66% |
| 2006 | 3.76% |
| 2006 | 2.85% |
In August of the 2009, the bank had received a Cease and Desist Order by the FDIC, which according to the Clayton Tribune, received this reaction from Mountain Heritage President Jim Wallis:

"That just means we have to do a lot more reporting to the government. Several other banks around here have the same thing."
The reaction perhaps was typical about "banking regulations" and wanting less "interference." He may have been right about other banks in the area having the same problems, as all of the state was particularly hit hard being overextended in land and construction loans. Georgia represents 30% of all the bank failures in the U.S. for 2011.
Wallis graduated Mississippi State University with a degree in accounting, 1970, and the was a partner for 15 years, 5 months KPMG Accounting (June,1979-October, 1985), then Executive Vice President and Chief Financial Officer for Provident Bank (September, 1995-October,1999) then joining Mountain Heritage Bank as President & CFO
http://www.linkedin.com/pub/jim-wallis/17/763/BAB

As with all bank closing, all the investors in the bank lost everything they had invested.
The FDIC and First American Bank and Trust Company entered into a loss-share transaction on $69.2 million of Mountain Heritage Bank's assets.
The FDIC estimates that the cost to the Deposit Insurance Fund (DIF) will be $41.1 million.

Tracking Bank Failures Map:
http://graphicsweb.wsj.com/documents/Failed-US-Banks.html
List of Bank Failures:
http://www.fdic.gov/bank/individual/failed/banklist.html
Bank Beat:
http://www.leasingnews.org/Conscious-Top%20Stories/Bank_Beat.htm
-----------------------------------------------------------------

Leasing Industry Help Wanted


NATIONWIDE SALES POSITIONS AVAILABLE
Medical app only to 200k, Commercial app only to 150k Superior COF's-Superior Buying window-Superior back office Please contact Steve Schachtel at 973-339-9900 ext. 101
or email at sschachtel@usfunding.us
For information on placing a help wanted ad, please click here:
http://www.leasingnews.org/Classified/Hwanted/Hwanted-post.htm

Please see our Job Wanted section for possible new employees.
[headlines]
--------------------------------------------------------------

[headlines]
--------------------------------------------------------------

Leasing 102
by Mr. Terry Winders, CLP
Searching for Reasons to Lease
"If" the accounting rules change in the near future what is going to compel the equipment customer to lease? If "off balance sheet" is gone and expensing the rents dies with operating leasing ---why lease? Do you have a good sales pitch or are you just going to offer 100% financing with level payments and $1 purchase option? Do you have a planed approach or just hope to convince a vendor to throw business your way because he likes you!
Commercial equipment leasing is different than equipment financing primarily because of the way we approach our product. We focus on the equipment and the way the customer plans to use it. We ask questions that lead the customer in the direction that favors leasing! Questions that help determine what lease program serves his cash flow the best, like irregular payments, termination on a specific month, skip payments, stepped up or stepped down payments or longer terms or convenience or just plain leaving their existing credit for working capital. Residuals are a big factor in adjusting payments to meet a budget or financial projections on middle size and large leases.
The more you know about the equipment and the customer's needs the better your lease program will be. If you have a deal over $100,000 then you need to complete an equipment use and description form to make sure you have all the facts. If you do not have this form email me and I will send you one.
Reasons to lease is a misnomer because if you ask the correct questions a lease will look a lot better than conventional financing. If you create a lease that covers all the aspects of the answers to these questions you will be way ahead of your competition if all they offer is level payments and a low rate. There are a lot of reasons to lease that are more important than rate.

You should have a crib card with a list of questions to make sure you have covered everything to make sure you know the complete picture. This crib card should fit neatly on your person so you can refer to it during your call. Here are some suggestions, and you should put them in the order that meets your client's business or industry or use of the equipment being considered.
If the list is too long, then customize it, but here are the questions you should be aware to make your reasons why your customers should lease:
1. Month and year for end of term
2. How many seasons of use
3. Unusual cash flows for rent
4. Skips, step-up, step-down
5. Time of maintenance
6. Advance/arrears rent
7. No. of Advance rents
8. Any requested rental amount/ budget restrictions
9. Type of lease (true or CSC)
10. Purchase option requirements
11. Renewal requirements
12. Location of use
13. Anticipated delivery date
14. Purchase option (prepaid)
15. Security deposit
16. Interim requirements
17. Copy of Financials
18. Insurance company/agent
19. Who are our competitors?
20. Equipment questions
a. Replacement or addition
b. Complete description of equipment
i. Date of manufacture
ii. Name of manufacturer
c. Intended use
d. Vendors name and address
e. Vendors payment terms
f. Equipment cost
i. Soft cost vs. hard cost
g. New or current technology
h. Who will operate
i. Special operators requirements
i. Form and cost of maintenance
j. Cost of installation/ dis-installation
21. Additional business?
I could go on and on with the information needed but you get the picture.
Mr. Terry Winders, CLP, has been a teacher, consultant, expert witness for the leasing industry for thirty-five years and can be reached at leaseconsulting@msn.com or 502-649-0448
He invites your questions and queries.
Previous #102 Columns:
http://www.leasingnews.org/Conscious-Top%20Stories/Leasing_102/Index.htm
(This ad is a "trade" for the writing of this column. Opinions
contained in the column are those of Mr. Terry Winders, CLP)


[headlines]
--------------------------------------------------------------

Top Stories---June 20--June 24
Here are the top ten stories opened by readers:
(1) LEAF Investor asks what should he do
http://leasingnews.org/archives/Jun2011/6_22.htm#leaf_investor
(3) C&J Leasing Convicted $8 million Lease Discount Scheme
Day Trading Lead to his Demise
http://leasingnews.org/archives/Jun2011/6_22.htm#cj_leasing
(4) Hospital Report with CaringBridge Connection
http://leasingnews.org/archives/Jun2011/6_20.htm#hospital
(5) Navitas Lease Corp. Not Licensed in California
http://leasingnews.org/archives/Jun2011/6_24.htm#navitas_license
(6) Leasing 102 by Mr. Terry Winders, CLP
"Delivery and Acceptance Forms"
http://leasingnews.org/archives/Jun2011/6_20.htm#forms
(7) Feds Seize $404 Million from Deutsche Bank
http://www.courthousenews.com/2011/06/16/37416.htm
(8) Automatic Renewals: The States Respond by Barry Marks, Esq.
http://leasingnews.org/archives/Jun2011/6_22.htm#renewal
(9) California Licenses and Checking Them
http://leasingnews.org/archives/Jun2011/6_24.htm#ca_license
(Tie) (10) Bank Deal Could Put PNC in Sweet Spot
http://www.moneyshow.com/investing/article/39/Jubak_Picks-23501/Bank-Deal-Could-Put-PNC-in-Sweet-Spot/
(Tie) (10) Susquehanna to buy 1N Bank parent company
http://dailylocal.com/articles/2011/06/21/news/doc4e00e0b563183637890101.tx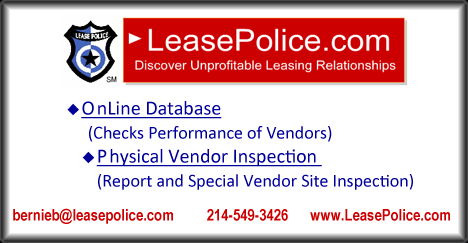 [headlines]
--------------------------------------------------------------

[headlines]
--------------------------------------------------------------

[headlines]
----------------------------------------------------------------
Please send to a colleague---Leasing News is Free
This Day in American History
-------------------------------------------------------------

SuDoku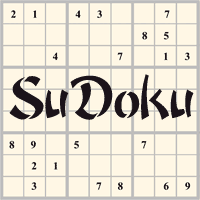 The object is to insert the numbers in the boxes to satisfy only one condition: each row, column and 3x3 box must contain the digits 1 through 9 exactly once. What could be simpler?
http://leasingnews.org/Soduku/soduko-main.htm
--------------------------------------------------------------

Daily Puzzle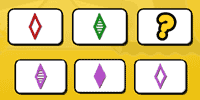 How to play:
http://www.setgame.com/set/puzzle_frame.htm
Refresh for current date:
http://www.setgame.com/set/puzzle_frame.htm
--------------------------------------------------------------


http://www.gasbuddy.com/
http://www.gasbuddy.com/GB_Map_Gas_Prices.aspx
http://www.gasbuddy.com/GB_Mobile_Instructions.aspx
--------------------------------------------------------------

Weather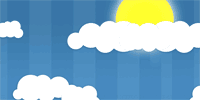 See USA map, click to specific area, no commercials
--------------------------------------------------------------

Traffic Live---
Real Time Traffic Information
You can save up to 20 different routes and check them out with one click,
or type in a new route to learn the traffic live
--------------------------------