It is with a heavy heart that I share the sad news of the loss of one of our long-tenured team members, Chris Walker. We were informed today that Chris lost his valiant fight with pancreatic cancer last evening.
Most of you had the privilege of knowing Chris. He has served in various sales and business development positions in a number of units within GreatAmerica since he joined us in June of 1997. Many of us worked with Chris even before the days of GreatAmerica, at GE Capital (1990 – 1997), and at LeaseAmerica before that (1979-1990).
Chris was truly an exceptional person – warm and caring, always upbeat and smiling. Chris had an incredible passion for so many things in his life, including his customers, his team members, GreatAmerica, the leasing industry, his family, his community, his faith and church, and for good food and coffee, great music, and a healthy lifestyle. Chris had an a network of friends who cared deeply about him, as evidenced by the outpouring of support at the Chris Walker Lovefest event in August.
One of the things I admire about Chris is the strength and determination with which he faced his terminal illness. Chris continued to live his life as fully as he could, despite incredible pain and other symptoms many would have found simply intolerable. Chris made it to our GreatAmerica Awards Event in early September, despite significant pain. It was important to him to be there! He even attended an industry event in mid-September in Minneapolis – the NEFA (National Equipment Finance Association) Funding Symposium. During this event, he was honored with a special "NEFA Member of the Year" award. NEFA President, Chris Enbom, said, "We chose Chris Walker for this honor not just because of his many years of dedicated service to the industry, our association, and virtually everyone who ever met him, but also because the quiet dignity and incredible courage with which Chris has faced a life threatening illness serves as a shining example and inspiration to all of us." I could not have said it better myself!
The way Chris lived his life, and the way he faced his death, is truly inspirational.
If you are not actively on a customer call at 4:45 today, please join together for a moment of silence to remember and honor Chris. If you would like to participate in a memorial contribution from Chris' GreatAmerica Family, Kristi Chambers (on 6th floor) and Terri Norman (on 8th floor) will be collecting those donations, and will have cards for you to sign. When we have information related to services, we will scroll that information on GAIN. Those wishing to attend services which may be held during the work day are asked to coordinate coverage within your teams to ensure that we maintain "The GreatAmerica Experience" that Chris was so proud to deliver and sell to our customers during his many years with us.

[headlines]
--------------------------------------------------------------

Classified Ads---Credit

(These ads are "free" to those seeking employment
or looking to improve their position)

Credit and Collections Manager
Seasoned Small ticket Credit Manager with remote office based out of Chicago, IL willing to relocate seeks challenging high volume challenging position. Wgriffith61@yahoo.com | Resume
Free Posting for those seeking employment in Leasing:
http://www.leasingnews.org/Classified/Jwanted/Jwanted-post.htm

All "free" categories "job wanted" ads:
http://www.leasingnews.org/Classified/Jwanted/Jwanted.htm

[headlines]
--------------------------------------------------------------

Credit Cards, Cash Advance May be Obsolete 2 years

Wednesday, November 16, 2011 Leasing News wrote about Dwolla, a relatively new company that allows payments over the internet for 25 cents and no other charge, including sign-up charge.
The company started in Des Moines, Iowa, December 1, 2009 and began it operations in 2010, getting press, and growing.
The system works between two users (you and your account or sender) need to join (no fee). In looking into this, there appears to be very little negative comments, and many satisfied users. It works basically like ACH or even a "bank wire," but the fee is only 25 cents and it is reportedly very fast.
It appears more secure than a credit card transaction or PayPal. Growing from a computer to a "tablet" and now to "digital devices" such as iPhone or Android, the advantage takes over payment by other methods.
Bank statistics show 60% of those over 55 does banking on line. The number on line is higher. Banks charge for statements as well as forwarding checks in the exact same manner, and perhaps the same system as Dwolla.
Right now the competition is not being felt, but perhaps one of the reasons banks are starting to add fee, as Dwolla is now moving $30 to $50 million a month, and expect to be moving $350 million a month in the next year.
This could be a boon for merchants with a lower processing fee, as well as customers, and certainly to the financial industry, a boon for collectors to overcome "the check is in the mail."
It could also speed up the paying from purveyors as well as sales personnel getting their commission quickly.
The slowness in the Dwolla taking off is the very little publicity, as well as each party has to have a Dwolla account. Signing up is easy, verification may take a few days, as a security process also include several processes.
Dwolla Spots allows merchants to accept cell phone payments, presently supporting the following platforms: iOS, Android, and Windows 7 Phone.
In many instances, cash may become obsolete, too. Dwolla Spots allows merchants to accept cell phone payments, as well as finds merchants that accept Dwolla near you
http://help.dwolla.com/customer/portal/articles/87196-what-is-dwolla-spots-

Dwolla Fees Compared to a bank:
http://help.dwolla.com/customer/portal/articles/86684-dwolla-fees
Main Site: www.dwolla.com
(Leasing News will be trying out this program for 30 days and give readers a report back on the experience. Editor).
-----------------------------------------
Long Time Lease Recruiter Helen Kugit "Retires"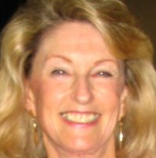 "After a successful career in the leasing industry, and then as a recruiter in the leasing sector, I've decided to change course and pursue another area where I feel I can also make a positive difference.
"For the past twenty years I've been a Hospice volunteer at patient's homes, and recently I completed the course to be a CASA (Court Appointed Special Advocate/Guardian Ad Litem) volunteer for children the court has put into protective service. In addition there is a volunteer program in Texas called CanCare which matches Cancer patients with those that had (and fortunately survived) the same exact cancer. CanCare was what made the difference when my son had kidney cancer and I had decided then that when I had the time I would bring it to where I live. So, with those three causes I'm definitely going to be busy and putting in long hours, but it will be rewarding – and I'll be doing what I'm passionate about.
"To all the friends I've made over the past thirty years, I'd love to stay in touch. As in the past, if you need a sounding board, or would like help with your resume please do not hesitate to contact me. My husband and I are moving in December to a home we are building in South Carolina (between Hilton Head and Savannah, GA - about twenty minutes from the beach) while I don't have a new phone number yet you can always reach me via email: helenekugit@comcast.net."
Stay well and be happy!
According to Linkedin.com: Helen was managing director, recruiter, for Executive Solutions for Leasing and Finance for over 13 years, previously regional sales manager, Norwest Financial Services for two years, vice-president, sales & operations, Western Region, Copelco, and for eight years VP, Sales, Bell Atlanta Tricon Leasing.
http://www.linkedin.com/in/helenekugit

(This ad is a "trade" for the writing of this column. Opinions
contained in the column are those of Mr. Terry Winders, CLP)

-----------------------------------
[headlines]
--------------------------------------------------------------
Please send Leasing News and ask them to subscribe. We are Free!
----------------------------------------------------------------


New Hires---Promotions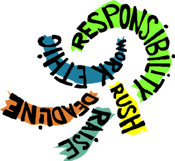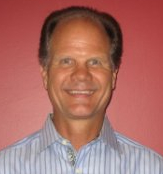 Erik S. Cook has joined PayNet as National Sales Manager. He previously was vice-president, equipment finance, Frain Industry (January,2011-September, 2011), vice-president, Structure Finance (US Capital Corporation (2008-2010), owner/member manager, Uni-source Funding, LLC (2006-2007), Vice-President & General Manager, Systems Financial Credit (2003-2006), Vice-President, Latin America, CNH Capital, CNH Glova, NV (formerly Case Corporation (1998-2002), Vice-President and Regional Director, Merrill Lynch International Ban (1991-1998), Vice President and Senior Banker, The Chase Manhattan Bank (1983-1991), Captain, Intelligence Office, US Marine Corps (1977-1989)Battalion S-2 Staff Intelligence Officer, STA Recon Platoon Commander, H&Q Company Executive Officer,2 Navy Achievement Medals, Deployed to Caribbean, Mediterranean and North Sea, Served 4 month tour of duty in Key West (Mariel Refugee Incident),University of South Carolina - The Moore School of Business MBA, International Business Studies (MIBS) (1981 – 1983) Activities and Societies: Spanish Track, Overseas Business Internship - Santiago, Chile, University of North Carolina at Chapel Hill Bachelor of Arts, International Studies/Economics (1973 – 1977), Activities and Societies: Varsity Soccer Team (Captain/All ACC), Chi Phi Fraternity

Fred MacDonald has been hired as a sales representative for Fleetwood Industries, LLC, a medical equipment leasing financing company Sales Representative at Fleetwood Industries, LLC. Previously he was broker representative for LCA Financial (April, 2011-November, 2011), Vice-President, Unicyn Financial Services (2009-2010), vice-president, Third Party Funding, LEAF Commercial Capital (2006-2008), Senior Vice-President, Operations, Unicyn Financial Corporation, President, Unicyn Funding Group (1993-2003), Vice-President, Denrich Leasing (1997-1993).Fairleigh Dickenson University Bachelor of Science, Accounting
http://www.linkedin.com/pub/fred-macdonald/34/48/568

Lisa Gunville has joined Balboa Capital Corporation, Irvine, California as "Vendor services Team as Regional Manager of its Point-of-Of-Use Water Division;" Greater Boston area. She "...has more than 26 years of experience that includes business development, business funding, vendor sales, and financial management and consulting." Previously she was account executive at TimePayment Corp (February, 2006-November, 2011), Accounting Supervisor, Sigarms (2001-2005).Aquinas College (1983 – 1985)

Curt Newsom has joined Ascentium Capital, Kingwood, Texas as vice-president sales, Vehicle Wash and Retail Petroleum Industries. Previously for the past 18 years president of Summit Funding Group, Inc., Lee's Summit, Missouri.
http://www.linkedin.com/pub/curt-newsom/1a/287/72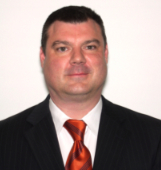 Scott Pinckard has joined Green Campus Partners as Vice-President, Director of Federal Markets. Previously he was vice-president, Equipment Leasing, Mid-America Region, Grant Capital Management (2010-October, 2011), Municipal and Commercial Financial Sales, Equipment Capital Corp. (2008-2010), State, Local and Federal Government Finance Origination, Salisbury Hill Finance (2004-2007), Vice-President, United Financial of Illinois (1994-2004), Lake Forest College, Bachelor of Arts, Business and Psychology(1985-1989).
http://www.linkedin.com/pub/scott-pinckard/7/31a/110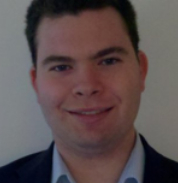 Dan Rubenstein hired as Senior Commercial Credit Analyst at People's United Bank. Previously he was Portfolio Analyst, Equilease Financial Services (August, 2009-November, 2011), Assistant Financial Analyst, Equilease Financial Services (March, 2007-August, 2009). New York University - Leonard N. Stern School of Business MBA, Finance ((2011 – 2013 (expected)), Carleton College BA, Philosophy (2002 – 2006)
http://www.linkedin.com/pub/dan-rubenstein/13/347/197
Nicholas (Nick) M. Small appointed Managing Director of CIT Vendor Finance, US. He served almost 12 years with CIT, including as interim Managing Director of CIT Vendor Finance, Europe and Chief Operations Officer of CIT Vendor Finance. He also served as Director of Shared Services, overseeing the consolidation of the technology and service platforms of various CIT entities into one consolidated operation. Before this, he resided in Ireland and was Controller for the European financial accounting functions. His initial years at CIT were spent as CFO of CIT Vendor Finance, US. Before CIT he was Director & Chief Financial Officer, Captive Leasing Services (February, 1997-February, 1999), Controller, Copelco Capital (November, 1995-January, 1997), Manager External reporting, Bristol-Myers Squibb (November, 1994-November, 1995), Manager Cash Operations, North America, Becton Dickinson (may, 1991-November, 1994), Audit Senior, Ernst & Young (August, 1988-May, 1991).Muhlenberg College BA, Economics and Accounting (1984 – 1988).
http://www.linkedin.com/pub/nicholas-small/17/a62/42

Gary DiLillo, President 216-658-5618 or gary@avptc.com

Comprehensive personal property tax outsourcing services.
Click here to see what our clients say about us.
The object is to insert the numbers in the boxes to satisfy only one condition: each row, column and 3x3 box must contain the digits 1 through 9 exactly once. What could be simpler?