National Accounts Mgr: Truck/Trailer Industry. Must generate minimum of $500K/month. Click here for detailed description & resume submission info.
Trinity Capital, a subsidiary of Bank of the West, is a national leader in the equipment financing industry with a consistent presence and superior reputation.
Thursday, November 4,2004
Congratulations !!!
George and Laura Bush/Dick and Lynne Cheney
transcripts of Wednesday speeches:
http://www.nytimes.com/2004/11/03/politics/
campaign/03cnd-text-video-all.html
Headlines---
Classified Ads---Sales Manager
Archives, Nov 3, 2000—Marlin Leasing $96.9 Million
Lease Administrators UCC Warnings to Lessees
Other "Franchise" or Like Programs
NAELB Atlanta Conference Tomorrow
Official NorVergence Class Action Hearing Reaction Statement
Request to Post NorVergence User's Lament
Classified Ads---Help Wanted
ELA Third Day Mission Report from China
Christmas Party to Add to Your List
Leasing Technology $7.5M National City Bank
LEAF Financial Customer Finance Program
Depping Press Release: Main Street Bank
Econocom USA Appoints Tobin P. Mercer VP
Fitch: 3Q'04 U.S. Term ABS Upgrades
News Briefs---
California Nuts Briefs---
"Gimme that Wine"
This Day in American History
American Football Poem
######## surrounding the article denotes it is a "press release"
-------------------------------------------------------------------------------
Classified Ads---Sales Manager
Atlanta, GA
30 years in transportation Finance with strong management/ sales background. Represented company on national & region markets. Started two successful operations- produce profits and growth. Email:pml@mindspring.com
Chicago, IL.
Successful sales manager has 15 years experience with captives and independents. Expertise in re-energizing existing sales teams and territories, also building teams from scratch. True Team Leader looking for new challenge. email: Murph5553@aol.com
Dallas/Fort Worth, TX.
Domestic-int'l exp. Small to middle ticket. 24 yrs with Fortune 500 firms(2). Consistently achieves margin/ volume goals. Email: mfdp1101@charter.net
New York, NY
I have over 25 years owning an independent leasing company that specialized in truck leasing. Tow trucks, Limos, ambulances, tractors, etc.. Email:rfleisher@rsrcapital.com
Pennsauken, NJ.
17 Years Leasing in all capacities from CSR and Collections to National Sales Management and Vice President Vendor Development. Exceptional People Skills. Many industry references. email: cherfurth1@aol.com
Portland, OR.
18+ yrs w/bank leasing company. Supervised 14- 20 sales people. Willing to relocate for the proper position. Email:pthygeson@netscape.net
Full listing of all job wanted ads at:
http://64.125.68.90/LeasingNews/JobPostings.htm
-----------------------------------------------------------------------
Archives, Nov 3, 2000—Marlin Leasing $96.9 Million
"Marlin Leasing Completes $96.9 Million Securitization
"Marling Leasing proudly announces the completion of its second term securitization. Marlin recently sold $96.9 million in asset-backed securities that were rated by both Moody's and Fitch. "We are quite pleased with the execution of this recent transaction," said Dan Dyer, Marlin Leasing's CEO. 'The company continues to grow; maintaining investor confidence in the asset-backed market plays a vital role in our long term success'."
-------------------------------------------------------------------------------
Lease Administrators UCC Warnings to Lessees
In California, to file a termination of a UCC statement, the cost is for 2 pages is approximately $10 and $20 for three pages or more. You can do this on line, or pay Lease Administrators $125.
Here is the California UCC page of fees:
http://www.ss.ca.gov/business/ucc/ra_9_ucc-3page.htm
Lease Administrators offers several services, and they send a fax
to a lessee asking if their lease has expired, "warning them of
the potential consequences" if they do not terminate the UCC
filing, actually stating that "the lien" may continue.
They send a fax from plus a copy of the UCC with number, names,
addresses. This fax was supplied by a lessee who paid $125
for their services, as they stated they were afraid they may have
to make additional lease payments.
LEASE ADMINISTRATORS
12504 Newell Avenue, #134, Walnut Creek, CA 94596
925-658-1201 Fax: 925-396-6182
www.leaseadministrators.org
October 2004
According to public records within The California UCC Division, the initial term of the equipment financing statement/lease lien is due to expire within 30 days (as noted on the enclosed green form). If lease termination requirements are not administered correctly and in a timely manner, an automatic renewal clause and lien continuation may be triggered. This will cause an extension of the lease, the requirement of additional payments and a delay in your receipt of clear equipment title.*
To prevent the risk and costly consequence of lease termination non-compliance, the following procedures will be executed on your behalf;
1-The secured party (or assignee) is notified by "avadavat of intent to purchase" (AIP) of your intention to terminate the equipment lease and exercise the purchase option.
2-Termination of the original filed UCC-1 statement is confirmed and copies of the UCC-3 statements are secured and provided to you ensuring proper equipment title transfer and ownership.
3-Proof of lease termination execution is registered and archived for a one year period to provide 3rd party verification for potential disputes that may arise with the secured party.
Complete the form below and mail it back in the enclosed envelope along with the required administrative fee. For further information, visit our website at www.leaseadministrators.org or call 925-658-1201.
Sincerely,
Steve Scott, VP, Plan Administration
stevescott@leaseadministrators.org
* If the lease has already been paid off, item #2 above was never executed. Proof of legal title of an asset prevents the secured party from ever being able to require further payments, as well as allowing a "clear" sale or transfer of the asset to another party.
Complete and detach the form below, then mail it back in the enclosed envelope along with the required administrative fee
-------------------------------------------------------------------------------------------------------------------------------------------------------
A __Our lease is already paid off. Please execute the appropriate Administrative procedures to remove the equipment lien. It was paid off approximately _________(month/year).
B __Our lease is due to be paid off shortly. Please execute to the appropriate administrative procedures to prevent an extension of the lease and to remove the equipment lien so that we receive proof of clear title.
Company Name: _____________________ UCC/File #:_____________
Contact/Title:______________________________________
Signature:____________________________ Phone #: ___________________
Fax:_________________email:_________________________________
Payable To: Lease Administrators
1250-1 Newell Avenue, #134
Walnut Creek, CA 94596

Administrative fee: $125.00
(including all necessary filing fees)
Note: Due to the time sensitive nature of legal provisions in your equipment lease and the lease termination administrative procedures that need to be executed, please respond within 5 business days of the listed expiration date as noted on the enclosed green form (there is normally a 10 day grace period included in your lease agreement). Allow 2 weeks after the listed expiration date to receive a confirmation certificate and associated documentation.
also available in pdf format at: http://leasingnews.org/PDF/LEASE%20ADMINISTRATORS.pdf
The above form was faxed 60 days after the lease was paid off by
the lessee on a five year lease. Their reaction was to pay $125
for the services. The lessee told Leasing News they received a formal
"paid out" letter plus a bill of sale signed by the lessor. They asked for their $125 back after being notified by the lessor that the UCC had expired, and as important, they had received a "bill of sale" for the equipment listed.
A telephone call to Mr. Steve Scott ( who's name is on the form) was answered by an automatic recording, saying all " service representatives" were busy, but to leave your telephone number, name, and UCC information.
The call was never returned to Leasing News.
Customers can also go on line and complete a form. Lease Administrators offers a "free service" for when you enter into a lease they will notify you at expiration of the UCC so you may engage them for $125 to properly "terminate" the UCC filing.
In California, UCC's expire in five years. Many leasing companies provide a "bill of sale" to the lessee when the lease is complete, meaning all payments made, all taxes and late charges paid, and any "purchase option," if applicable, has been paid in full.
In the past, it was a common practice to also provide a UCC 3 termination form signed by the creditor and assignee, if applicable. Since the advent of electronic filing, this is no longer common, even to discounters who retain the residual. There also is the fact that many leasing companies have been sold, merged, and the leases assigned elsewhere.
Leases paid off early generally get a letter and/or bill of sale, but rarely a UCC termination. The practice today is not to provide a UCC 3, and if requested by the lessee, to require the lessee to complete, send in, and pay the fee.
Lease Administrators, according to their web site, http://www.leaseadministrators.org/ , has been providing their services since 1994. The company is not listed in the Better Business Bureau.
-------------------------------------------------------------------------------------
Other "Franchise" or Like Programs
added to the list:
Lease One , Lynnfield, Massachusetts
"Our program has been operating for 14 years, we charge $19,900 for a three day training, & offer lifetime support , ongoing marketing asst. plus complete underwriting which allows the associate more time to market there company & we provide everything from materials, airfare, hotel , food, equipment etc..."
Joe Angelo, Jr.
http://www.leaseone.com/equipment-leasing-opportunities.html
Here is the full list.
http://www.leasingnews.org/Conscious-Top%20Stories/EFG_Franchise3.htm
If we have left anyone out, please contact me at: kitmenkin@leasingnews.org
-----------------------------------------------------------------------------------
***announcement********************************************
National Association of Equipment Leasing Brokers

In addition to marketing, training, and other education workshops, this will be moderator by Barry Marks, former NAELB Counsel:
The Lessons of NorVergence
Signing D&As in advance, relying on the vendor for document execution and financing significant soft costs and services as part of the rent are common practices that may be tested in the NorVergence class action lawsuits. The Norvergence bankruptcy has already resulted in lawsuits, numerous government investigations and comment on the internet.
The panel will discuss not only what happened and may be yet to come on the NorVergence deals, but lessee claims in other leases and the lessons to be learned. The NAELB considers keeping you abreast of major happenings in the industry an important part of the work of the association.
Schedule of Events
http://www.naelb.org/associations/2004/files
/Eastern%20Agenda%20in%20PDF.pdf
On Site Registration Available
http://www.leasingnews.org/PDF/NAELB_Reg_Form(no_comp).pdf
*****announcement************************************
-----------------------------------------------------------------------------
Official NorVergence Class Action Hearing Reaction Statement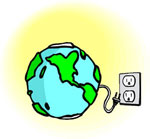 "A hearing on Plaintiffs' Motion for a Preliminary Injunction was held on November 1, 2004 at the United States District Court for the District of New Jersey (Trenton Division). An Amicus Curiae Brief was filed in the Class Action on behalf of the Attorney General of the State of New Jersey and the Director of the New Jersey Division of Consumer Affairs in Support of Plaintiffs' Motion for a Preliminary Injunction. The Honorable Stanley R. Chesler denied Plaintiffs' motion, holding, in part, that there was not a showing at this time, under federal law, that there will be irreparable harm to the putative class if individual class members must defend, in foreign jurisdictions, individual lawsuits filed by the leasing companies. This was not a decision on the merits of the case, and counsel for the class hopes to proceed with a motion for class certification as soon as possible."
MICHAEL SCOTT GREEN, ESQ.
Law Offices of Michael Scott Green
86 Washington Avenue
Milltown, New Jersey 08850
Tel: (732) 390-0480
Fax: (732) 390-0481
Cell: (732) 690-2093
E-mail: msgreen@lawmsg.com
On the web@: www.lawmsg.com
www.medmal-advisor.com
www.njclassaction.com

Here is a copy of a memo sent by Mr. Green to "Class Members:"
"RE: Norvergence Class Action, Preliminary Injunction Hearing
"District Court for the District of New Jersey (Trenton)
"Dear Class Members:
"Yesterday, unfortunately, we lost a battle, but certainly not the
war. The Court denied our motion for a preliminary injunction.
"A hearing on Plaintiffs' Motion for a Preliminary Injunction was held
on November 1, 2004 at the United States District Court for the
District of New Jersey (Trenton Division). An Amicus Curiae Brief
was filed in the Class Action on behalf of the Attorney General of
the State of New Jersey and the Director of the New Jersey Division
of Consumer Affairs in Support of Plaintiffs' Motion for a
Preliminary Injunction.
"The Honorable Stanley R. Chesler denied Plaintiffs' motion, holding,
in part, that there was not a showing at this time, under federal
law, that there will be irreparable harm to the putative class if
individual class members must defend, in foreign jurisdictions,
individual lawsuits filed by the leasing companies.

"Please keep in mind that yesterday's motion for a preliminary
injunction carried a very high burden for the plaintiffs to meet.
This was not a decision on the merits of the case, and counsel for
the class hopes to proceed with a motion for class certification as
soon as possible.
"There were in fact, as has been noted by an attending class member, a very large number of defendant attorneys present, nothing unexpected, and certainly something that as plaintiffs' attorneys we are used to. However, if the law is with you, the numbers don't matter. It is the law that levels the playing field.
"And, as to the merits of this case, it our firm belief, that the law
is with us, and it will carry the day. We will proceed with a motion
for class certification as soon as possible."
Michael S. Green, Esq.
Law Offices of Michael Scott Green
86 Washington Avenue
Milltown, New Jersey 08850
Tel: (732) 390-0480
Fax: (732) 390-0481
Cell: (732) 690-2093
E-mail: msgreen@lawmsg.com
On the web@: www.lawmsg.com
www.medmal-advisor.com
www.njclassaction.com

--------------------------------------------------------------------------
Request to Post NorVergence User's Lament
"I recognize that there is an entire industry of Good Leasing Companies out there that in your eyes may be getting a bad rap due to the misadventures of a few bad eggs. Rest assured, at least by me, that if your Leasing Company isn't involved in this mess that we would certainly turn a favorable eye to you for future lease purchases for 'EQUIPMEN'". I think we all agree that Leasing 'EQUIPMENT' as a whole is a fairly acceptable practice and one that will continue for many years to come.
"What we as a group are fighting is the apparent "Bait and Switch" scam that somehow turned a 'PHONE SERVICE' contract into an 'EQUIPMENT Lease'. What we were originally sold by the carefully trained Norvergence sales staff was a total "Phone solution" that would address all of our current and expanding future Telecommunication needs. We were told that this proposed "Solution" would be guaranteed in writing not to increase in cost for a period of 60 months. As far as I was concerned, I was locking in a fixed out-of-pocket cost for a comprehensive Telecommunication service contract for the next 5 years. They did invite us to check competitive prices frequently and if a lower price package for the same or similar service were found, they would immediately match that price to keep us as a customer. That doesn't sound like an 'EQUIPMENT LEASE' to me.
"This all encompassing 'Service contract' proposed by Norvergence addressed all of our current local and long distance office phone costs with a new "Low Cost" method of routing in-coming and out-going phone calls through a modern and sophisticated high speed T-1 circuit. At the heart of this system was a seemingly sophisticated piece of equipment called the MATRIX. All of our future calls would be routed through a T-1 line via this MATRIX and because there was no involvement with local phone company lines, the cost incurred would be next to nothing.
"Because of the small band width required to operate the incoming and outgoing phone traffic, we were also afforded high speed T-1 internet access and free e-mail accounts. I'm sure that many of the companies saw this benefit as a powerful business tool that they couldn't currently afford. I know that we as a company previously had a slow speed, dial-up connection to the internet via a modem, and the T-1 service feature simply sold itself.
"Modern flip style cellular phones with camera features were also addressed and provided as part of this comprehensive package. Big name companies such as T-Mobile and Sprint assured us of the cellular phone quality. The cell phone package promoted with a free roaming service through a "Carrier Neutral" agreement that Norvergence had with various cell phone towers. You could freely roam in and out of network without losing your call because the signal would simply be picked up and transmitted by the next cell tower along the way. These phones could also be replaced yearly for new technology models by simply placing a call to our Customer Service rep. and requesting one. That doesn't sound like the terms of an 'EQUIPMENT LEASE' to me.
"A free 800 number and 800 fax number were also made possible through the high speed routing of the phone system via the T-1 connection. We were also promised a full refund price for any/all reproduction costs associated with the printing of new company letterhead, business cards and any other associated business forms that would show and display our new 800 numbers and cell phone numbers. All we had to do was submit a proof of payment along with representative samples of the items purchased. We were instructed to forward that information to Customer Service also for immediate payment. Any and all pre-existing phone service contracts, cell phone contracts and internet service contract "termination fees" were also to be forwarded to Norvergence for prompt payment. As an interim bonus, we would also see a monthly check from Norvergence for the net difference between our current combined monthly phone services and the Norvergence proposal up until the system was installed and operational. As a final incentive, we would also be awarded a $300 per customer "finders fee" referral bonus for any company that we had our salesman contact. Of course that incentive assumed that the company referral would be approved by Norvergence and that the referral company also accepted the installation of this system. AT THE RISK OF SOUNDING REDUNDANT, That doesn't sound like the terms of an 'EQUIPMENT LEASE' to me.
"How all of these promises and multiple telecommunication services are now being neatly wrapped up into an 'EQUIPMENT LEASE' by the leasing companies is driving all of us crazy. They are somehow attempting to void this comprehensive Telecommunications Service package and reducing it to a piece of equipment hanging on our phone board wall. This mystery black box called the MATRIX has been reported by many to be nothing more than a high tech signal "splitter" that can receive and transmit phone and data signals through high speed internet lines. It can be purchased at electronic wholesalers across the country for as little as $800.00. This same system of routing incoming and outgoing local and long distance calls is currently being offered by our current service provider and also another large phone service provider, and guess what, it didn't require an "EQUIPMENT LEASE" to get it.
"The leasing companies are basing their case solely around this piece of equipment and hoping that a judge will somehow reason and determine that this "Equipment" has a VARIABLE" market value equal to the remaining monthly payments agreed to by the customer. It has been reported through this group to be as much as $70,000 or as little as a few thousand dollars. The absurdity that a single piece of equipment has a ranging value to these extremes is in and of itself incomprehensible. Surely anyone with a little common sense will see through this SCAM for what it is and side with us, the true innocent victims!
"Maybe the Leasing companies initially didn't know the entire story, but maybe now by my posting this message they do! I invite any and all challenges to what I have reported here!"
-------------------------------------------------------------------------------
Classified Ads---Help Wanted
Account Representative
BALTIMORE-BASED ACCOUNT REPRESENTATIVE - In this position, you will develop and maintain relationships with lease brokers, leasing companies, equipment vendors and direct leases throughout Maryland and Virginia. Must be knowledgeable in indirect/third party transactions ranging $15K and up.
Apply online ONLY to www.mandtbank.com and view posting #04-0003124.
EOE M/F/D/V
At M&T Bank, we provide an exciting and challenging work environment where performance and innovative thinking are encouraged and rewarded at every level. With over 700 branches, your career can travel as far as you want to take it.

Account Representatives & Inside Sales Manager needed in Nashville, TN & Austin, TX. with exp., in finance & sales, & a successful track record of sales leasing. Work directly with CFOs, CIOs, CEOs and other high-level executives at the Mid-Market level. Please send resume indicating position and location of interest to: Us_DFS_Staffing@dell.com .

About the Company: At Dell Financial Services, we aspire to fuel your potential with the kind of challenging opportunities and hands-on support you need to grow. We're the exclusive provider of leasing and finance services for Dell technology systems worldwide.

Brokers

Brokers. We get deals done! We can help you make more money. We are on top of the changing marketplace with more sources due to our volume. Must have 4 years of leasing experience w/ strong client base. 70% Commission, 70% Residual. Barbara Griffith bgriffith@socalleasing.com or 714-573-9804
About the company: SCL has been in business for 12 years. We are contracted with multiple funding sources which enables us to provide more competitive rates and flexible terms and conditions.
National Account Manager

National Accounts Mgr: Truck/Trailer Industry. Must generate minimum of $500K/month. Click here for detailed description & resume submission info.
Trinity Capital, a subsidiary of Bank of the West, is a national leader in the equipment financing industry with a consistent presence and superior reputation.
Senior Underwritter

Sr. Underwriter - Don't Pass This One Up. Key position. Unique opportunity. Requires
5-7 yrs+ small ticket lease underwriting w/both credit assessment & equip valuation expertise. Portsmouth, NH office. Please send resume to: RHenderson@DirectCapital.com
Direct Capital is a leading provider of financing solutions for businesses, nationwide. Recognized five times as one of NH's top 100 employers and named to the Inc 500, Direct Capital has become known in the industry as an employer of choice…and one of its fastest growing companies.
Vendor Account Executive

Vendor Account Executive: Troy, MI, Proven sales exp in developing vendor relationships. Must be knowledgeable in all aspects of leasing. Strong communication skills. Send email to resume@leasecorp.com
About the Company: Lease Corporation of America is a well established, 16 year old, national equipment leasing company.
----------------------------------------------------------------------------
FOCUS ON CHINA CHANGES FROM LEGALITIES TO MARKETS.
ELTnews
Equipment Leasing Association's Business Development Mission in China completed it's third day with a reception for business and professional leaders in Shanghai. At a reception for over one hundred of the most important financial services and industrial people in Shanghai, ELA President Michael Fleming told ELA's guests that equipment leasing had contributed in a major way to economic development in the United States and would do the same in China. Before leaving Beijing Tuesday, the delegates had met with the Director General, Master of International Economics at the Ministry of Commerce for two hours to discuss needed changes in infrastructure law in China. Hu Jingyan said the the government is committed to the requirements of WTO. There was extended discussion about the need for several things necessary to making equipment leasing an economic machine, including:
• Registry of equipment.
• Legal infrastructure.
• Transparency.
• Certainty.
• Management talent.
• Credibility of credit information, credit infrastructure.
Mr. Hu agreed that there is work to be done and he is committed to progress. ELA leaders and the Ministry staff agreed to get together in 2005 to work on these and other issues.
All agreed that there is an apparent market - the need for productive equipment. However, there is little indication that the "apparent" demand translates into a demand for leasing. Mission delegates stated the importance of changing apparent demand into actual demand. Michael Fleming told Chinese and American lessors that they cannot confuse the need for equipment into demand for leasing. He and other mission members indicated that they do not see indications that the market understands the value of leasing or that the customer base differentiates the value of leases from loans or cash.
Members of the ELA Mission are coming to believe that the market knowledge / customer knowledge necessary to succeed requires that U,S. Lessors will want to consider close alliance with a Chinese Leasing Company or a distributor / vendor. As in the U.S. Market, knowledge is king. The opportunities are too huge to be discussed. At ever turn at Wednesday night's reception there was opportunity to be developed.
When the delegates moved to Shanghai, the focus switched from regulations and law to how companies operate and market metrics. Chinese officials announced a plan to add 2,194 new planes in the next twenty years. This requires a net additional 2,200 new planes. There is also need in energy, marine, industrial, IT and commodity extraction equipment.
As the delegates move on, they realize more than ever that in a developing market, the market needs to be educated and made and China is that exciting market.
-------------------------------------------------------------------------------
Christmas Party to Add to Your List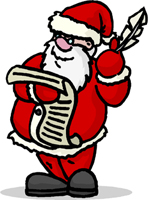 December 2nd
HAPPY HOLIDAYS!
UAEL NORTHWEST
HOLIDAY PARTY & CHARITABLE EVENT
THURSDAY, DECEMBER 2ND
FOX SPORTS GRILL
SEATTLE, WASHINGTON
SEE ATTACHED PDF FLYER FOR DETAILS!
http://leasingnews.org/PDF/UAEL%20NW%20FoxSports.pdf
------------------------------------------------------------------------------------
#### Press Release ############################
Leasing Technologies International, Inc. Completes
New Credit Agreement
Wilton, CT, - Leasing Technologies International, Inc. ("LTI") announced the closing of a $ 7,500,000 credit line with National City Bank. The credit facility will be used by LTI to expand its marketing efforts to serve U.S.-based emerging growth companies.
"This new credit facility represents a significant step in our program to strengthen LTI's position in the emerging growth leasing segment," said F. Jared Sprole, President and CEO. "With market conditions improving significantly over the past two years, this financing allows LTI to continue its controlled growth."
Headquartered in Wilton, CT, LTI is a privately held equipment financing company. LTI specializes in providing innovative equipment financing to emerging growth and later-stage, venture capital-backed companies located in the U.S.
Founded in 1983, LTI has provided over $300 million in equipment financing to over 500 emerging growth and venture capital-backed companies. Many of LTI's customers are high technology and information services companies specializing in healthcare, software, Internet or other technology markets. Equipment financing includes leasing lines, equipment loans, vendor leasing programs and sale-leaseback transactions. For more information about Leasing Technologies International, Inc, visit the company's Web site at www.ltileasing.com.
National City Corporation (NYSE: NCC), headquartered in Cleveland, Ohio, is one of the nation's largest financial holding companies providing a full range of banking and financial services. The company operates through an extensive banking network primarily in Ohio, Illinois, Indiana, Kentucky, Michigan, Missouri and Pennsylvania, and also serves customers in selected markets nationally. Its core businesses include commercial and retail banking, mortgage financing and servicing, consumer finance and asset management. For more information about National City, visit the company's Web site at www.NationalCity.com.
### Press Release ##############################
LEAF Financial Corporation Announces Customer Finance Program
PHILADELPHIA, PA. – LEAF Financial Corporation announces that they have formed a strategic alliance with ASAP Software to provide leasing and financing solutions to their customers.
Founded in 1984, ASAP Software is one of the largest and fastest-growing resellers of PC software in the world. In addition to headquarters just outside Chicago, the company has 26 field offices throughout the nation. ASAP is a Buhrmann Company, an international business services and distribution company with revenues of more than $9 billion and approximately 30,000 employees in 28 countries. ASAP's primary mission is providing large and mid-tier organizations with a fast, reliable, and economical way to buy and support PC software, in addition to add-on hardware. ASAP assists organizations in choosing the right volume license agreements and then helps manage those agreements. This focus has enabled the company to grow its client base to include more than 18,000 corporations and government agencies.
Through this new program with LEAF, ASAP Software will now be able to offer competitive financing options to satisfy their customers need for true business solutions. Jim Pauwels, Program Manager at ASAP remarked, "LEAF Financial has a clear understanding of our business and the value that our solution brings to customers. Their ability to develop flexible payment options accompanied by quick turnaround translates into more closed sales, and helps improve our bottom line."
LEAF is a commercial leasing company headquartered in Philadelphia, PA. LEAF's business model is to reach the small to mid sized business market by forming strategic marketing alliances and other program relationships with equipment vendors, commercial banks and other financial institutions. LEAF Financial Corporation is a wholly owned subsidiary of Resource America Inc. (NASDAQ:REXI).
Additional information about the entities mentioned in this news release can be obtained by visiting these web sites:
### Press Release ##########################
DEPPING JOINS MAIN STREET NATIONAL BANK
(Originally reported in Leasing News in early November and then
confirmed on October 29 th :
http://www.leasingnews.org/Conscious-Top%20Stories/Depping_is_back.htm
Ironically this appeared in Leasing News on November 3,2000:
"This appeared on the Yahoo UCP Stock Message Board from Thomas S.Depping, Houston, Texas.
"If all of you guys like this company, then you should check out mine, Sierracities.com! We offer no communication to our investors, hopeless visions of B2B internet leasing, and poor management! YEEEEEEEHHHHAWWWWW! "
P.S. Sierra Cities Stock at last check was almost $5."
KINGWOOD, TEXAS, – Main Street National Bank, Kingwood, Texas announced that an investor group led by Thomas Depping has made an investment of over $21 million in the Bank. Main Street will use these funds to capitalize its new equipment leasing division to provide funding to equipment leasing companies and lease brokers on a national basis.
As a result of the transaction Depping was elected Chief Executive Officer and Chairman of the Board of Directors of the Bank.
Depping has been active in the equipment leasing industry for over 22 years. In 1994 he founded publicly traded First Sierra Financial, Inc. which was acquired by American Express in 2001. Prior to 1994 he served as President of Sun America, Inc's equipment leasing subsidiary.
Depping stated: "We are excited about the opportunity to serve the needs of the equipment finance industry. As part of a strong financial institution we are able to provide the industry with favorable pricing and prompt application approval".
Further, he said: "As we develop our national presence in the equipment leasing industry Main Street Bank will truly become 'America's Small Business Bank.'"
Main Street National Bank was formed in 1984 and currently serves the Texas market.
For More Information Contact:
Thomas Depping
281-360-6437
### Press Release ###########################
Econocom USA Appoints Tobin P. Mercer to Vice President, Business Development
Econocom USA, Inc., a Memphis, Tennessee-based provider of IT finance and asset management services, announces the appointment of Tobin P. Mercer to the position of Vice President, Business Development.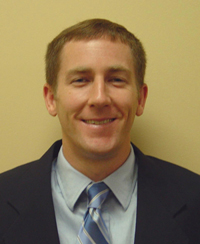 Based in Atlanta, Georgia, Mr. Mercer will be responsible for finance and asset management services sales and vendor development in Atlanta and surrounding markets. Mr. Mercer recently received his Masters of Business Administration from the University of Georgia, Terry College of Business in Athens, Georgia. His prior experience includes sales positions with Stone Street Capital and John Hancock.
"Our mission is to help corporate clients master their IT resources," said Econocom USA President and CEO J. Michael Drake. "To fulfill that mission in the metro Atlanta market, Toby will be committed to offering premier financial and asset management solutions that allow businesses to regain control over their IT systems and reduce costs."
About Econocom USA
Founded in 1971, Econocom USA, Inc. specializes in technology finance and asset management solutions that help businesses regain control of their IT budgets and assets. Econocom USA, Inc. is a wholly owned subsidiary of the Econocom Group, an international listed (Brussels and Paris Bourse: ECONB) company providing IT infrastructure management services that maximize the business value of IT. Through its three business activities—Financial Services, Managed Services and Products and Solutions—Econocom offers outsourced solutions that help companies master their IT resources, giving businesses increased control over IT assets and reduced IT operating costs. With 1,650 employees in 9 countries, Econocom Group serves over 10,000 clients in Europe and the United States. Econocom Group owns a 33% share of Marietta, Georgia-based Syscom Technologies, a Fortune 100 IT solutions provider since 1980.
Johanna Burkett
Director of Marketing & Communications
Econocom USA
901.685.0021
### Press Release ##########################
Fitch: 3Q'04 U.S. Term ABS Upgrades Outpace Downgrades For First Time Since 2002
NEW YORK---Third-quarter 2004 upgrades for non real-estate related term asset-backed securities (ABS) outpaced downgrades for the first time in more than two years, further suggesting that stabilizing economic conditions are exerting a positive influence on ratings and collateral performance according to the agency's latest credit action report non real-estate related.
In connection with Fitch's Sept. 8 upgrade of California's general obligation bond rating to 'A-' Fitch raised the ratings on 46 outstanding classes of Golden State Tobacco Securitization Corporation settlement bonds, series 2003-B. While tobacco accounted for a significant majority of the 64 total term ABS upgrades in September, 'performance,' remains balanced,' said Kevin D'Albert, Director, Fitch Ratings. 'Stable collateral performance and improving credit enhancement levels also helped pave the way for upgrades in timeshare loans (three) and autos (15) including five in the subprime segment. By contrast, Fitch reported no term ABS downgrades for the month.'
For the nine months through September 2004, Fitch has issued 142 upgrades and 211 downgrades, compared with 32 upgrades and 917 downgrades during the same period last year. Upgrades have taken place among auto (53, including five subprime), tobacco (46), equipment (29), credit cards (six), student loans (five) and timeshare (three) securitizations. Downgrades, in comparison, have taken place in equipment lease (103), aircraft (41), tobacco (40), franchise loan (22) and student loan (five) sectors.
The term ABS Credit Action Report (CAR) discusses credit issues impacting the term ABS market and presents monthly and year-to-date credit rating statistics for term consumer and commercial ABS products. Coverage of consumer assets includes auto, credit card, student loans, and time share receivables, while commercial-related assets include aircraft, equipment, franchise loan, health care, small business loan, and tobacco settlements. In addition, the report lists current presale reports and gives details about other ABS credit research. The 'Term ABS Credit Action Report: September 2004' is available on the Fitch Ratings web site at 'www.fitchratings.com'.
Contacts
Fitch Ratings, New York
Kevin D'Albert, 212-908-0823
Chris Mrazek, 212-908-0667
or
Sandro Scenga (Media), 212-908-0278
## Press Release ###########################
------------------------------------------------------------------------
News Briefs---
All Lease Tax Shelters Are Not Illegal, Another Court Tells IRS
http://www.washingtonpost.com/wp-dyn/articles/A23623-2004Nov3.html
Factory orders fall 0.4% in September
http://www.boston.com/business/articles/
2004/11/04/factory_orders_fall_04_in_september/
National Venture Capital Association and 2004 Election
http://www.nvca.org/pdf/Election%202004%20Report.pdf
Deficits and Tax System Changes in Bush's Second-Term Economy
http://www.nytimes.com/2004/11/04/business/04econ.html
Argosy sells out to Penn National for $1.4 billion
http://www.stltoday.com/stltoday/business/stories.nsf/story/9A1E3832272917 8B86256F420016C2FD?OpenDocument&Headline=Argosy+sells+out+to+
Penn+National+for+$1.4+billion
Five executives convicted of fraud in Enron barge case
http://www.signonsandiego.com/news/business/20041103-1339-enron-merrilllynch.html
Female pioneer to leave Viacom
http://www.usatoday.com/money/media/2004-11-02-lansing-paramount_x.htm
-------------------------------------------------------------------------------
California Nuts Briefs---
Governor's appeal boosts initiatives
http://www.mercurynews.com/mld/mercurynews/news/local/states
/california/northern_california/10086739.htm
Schwarzenegger, 'Angel' who defeated Prop 66 sentencing reform
http://www.sacbee.com/state_wire/story/11305250p-12220095c.html
SAN FRANCISCO
Gay marriage: Did issue help re-elect Bush?
http://www.sfgate.com/cgi-bin/article.cgi?f=/c/a/2004/11/04/GAYVOTE.TMP
------------------------------------------------------------------------------
"Gimme that Wine"
Constellation Agrees to Acquire Robert Mondavi for $1 Billion
http://www.nytimes.com/2004/11/04/business/04wine.html?ex=1100235600 &en=b61ecf6fbb847350&ei=5040&partner=MOREOVER
Chalone to sell, pending other bids French vintner plans to buy Napa winery for prestige partnership
http://www.sfgate.com/cgi-bin/article.cgi?f=/c/a/2004/1
1/02/BUGD59K53B1.DTL
In Love Again With ---Chardonnay...Eric Asimov http://www.nytimes.com/2004/11/03/dining/03POUR.html
Winemakers blend pinot batch to help stricken colleague
http://www.oregonlive.com/news/oregonian/margie_boule/index.ssf?
/base/living/1099401552226090.xml
Realters John Bergman & David Ashcraft think vineyard values will again double in value in 10 years in Napa and Sonoma Counties.
http://www.bergmanvineyards.com/wgaca/wgaca.html
Small vintners join forces to gain marketing power
http://sfgate.com/cgi-bin/article.cgi?f=/news/archive/2004/11/02/financial1030EST0068.DTL
------------------------------------------------------------------------------
This Day in American History
1646 -The Massachusetts Bay Colony passed a law making it a capital offense to deny that the Bible was the Word of God. Any person convicted of the offense was liable to the death penalty.
1862-The Gatling gun, designed by Richard Jordan Gatling, was given a patent. Its chief feature, six barrels revolving around a central axis, permitted high rates of fire. The first gun was, which fired 250 shots a minute, was made in Indianapolis. It was not employed by Union forces for over two years, first utilized in the siege of Petersburg, Virginia in the 1864-65 battles. The military did not know how to utilize the new weapon and the general was later demoted. It was later utilized successfully by the military in the West against American Indians who had bows and arrows, (a few had captured rifles but had no ammunition.)
1873- Dentist John Beers of San Francisco patents the gold crown
1898- The first church to bear the Pentecostal Holiness name was organized at Goldsboro, NC, under the leadership of Methodist evangelist Ambrose Blackman Crumpler, 35.
1864-Battle of Johnsonville, Tennessee. In the summer of 1864, Sherman captured Atlanta, and by November he was planning his march across Georgia. Meanwhile, the defeated Confederates hoped that destroying his line would draw Sherman out of the Deep South. Nobody was better at raiding than Forrest, but Union pursuit had kept him in Mississippi during the Atlanta campaign. Johnsonville was an important transfer point from boats on the Tennessee River to a rail line that connected with Nashville to the east. When Sherman sent part of his army back to Nashville to protect his supply lines, Forrest hoped to apply pressure to that force. Forrest began moving part of his force to Johnsonville on October 16, but most of his men were not in place until early November. Incredibly, the Union forces, which numbered about 2,000, seem to have been completely unaware of the Confederates just across the river. Forrest brought up artillery and began a barrage at 2 p.m. on November 5. The attack was devastating. One observer noted, "The wharf for nearly one mile up and down the river presented one solid sheet of flame." More than $6 million worth of supplies were destroyed, along with four gunboats, 14 transports, and 20 barges. General George Thomas, commander of the Union force at Nashville, had to divert troops to protect Johnsonville. After the raid, Forrest's reputation grew, but the raid did not deter Sherman from embarking on the March to the Sea, his devastating expedition across Georgia.
1879-Birthday of Will Rogers, American writer, actor, humorist and grassroots philosopher, born at Oologah, Indian Territory ( now Oklahoma). With aviator Wiley Post, he was killed in an airplane crash near Point Barrow, AK, August 15, 1935. " My forefathers, " he said, "didn't come over on the Mayflower, but they met the boat.
1879-African-American T. Elkins patents the refrigerating apparatus.
1884-Grover Cleveland was elected president of the United Sates; Thomas A. Hendricks was elected vice-president. The electoral vote was Cleveland, 219; James G. Blaine, Republican of Maine, 182. The popular vote was Cleveland 4,911,017; Blaine 4,848,334. In congressional elections, the Republicans gained five seats in the Senate to gain a 43-34 majority. In the House, the Republicans gained 22 seats, but the Democrats held a 183-140 majority. Robert M. La Follette, 'Republican of Wisconsin, was elected to his first term in the House of Representatives. A celebrated presidential campaign slogan aimed at Grover Cleveland was, "Ma,Ma, where's my Pa?---a reference to Cleveland's admission that he fathered a child out of wedlock. To this query the Democrats would reply, " Gone to the White House, ha, ha, ha."
1897- the first Library of Congress building opened its doors to the public. Previously, the Library had been housed in the Congressional Reading Room in the U.S. Capitol.
http://memory.loc.gov/ammem/today/nov01.html
1906-Birthday of Robert Bernard "Bob" Considine, sportswriter and author, born at Washington, DC. Considine parlayed some early success as a tennis player and a job as a federal government clerk into a career as a sportswriter. He covered baseball starting in 1933 and soon became a columnist for the Hearst newspapers. He branched out into politics and national affairs and served as a war correspondent during World War II. He wrote or coauthored more than 25 books, including the screenplay for "Pride of the Yankees," the film biography of Lou Gehrig, Died at New York, NY, Sept 1, 1975.
1916-Birthday of Walter Leland Cronkite, Jr., journalist, former anchor for "CBS Evening News, Born St. Joseph, MO.
1918-Birthday of Art Carney, actor ( Oscar for "Harry and Tonto; six Emmys for "The Honeymooners.", born Mount Vernon, NY.
1919-Birthday of bass player Joe Benjamin, Atlantic, City, NJ http://www.jazzvalley.com/musician/joe.benjamin
http://shopping.yahoo.com/shop?d=product&id=1927041585
1922—Birthday of pianist Ralph Sutton, Hamburg, MO
http://www.artistdirect.com/music/artist/bio/0,,499089,00.
html?artist=Ralph+Sutton
http://www.riverwalk.org/profiles/sutton.htm
http://www.jazzcanadiana.on.ca/_SUTTON.htm
1924 - Calvin Coolidge was elected to the top office of the United States. Coolidge was already in the office of president having to complete Warren G. Harding's term (Harding died in office). The electoral vote was Coolidge 382; John, W. Davis, Democratic candidate, 13. The popular vote was Coolidge 15,725,016; Davis 8,385,503, La Follette, 4,822,856. The huge Republican victory in the presidential election was anticipated The Democrats had torn themselves apart in a struggle for the nomination. Gov. Alfred E. Smith of New York represented the East and the big cities, and William G. McAddo of Tennessee, the southern and western parts of the country. The eventual nominee was John W. Davis, an able man but almost unknown to the voters. The Republicans, on the other hand, could point with pride to Calvin Coolidge and a record of prosperity. The Democrats tried to make much of the scandals of the Harding administration but failed to stir the electorate. In fact, despite a strong third party in the field, only about half of those eligible to vote did so.
1924-The first woman governor was Nellie Taylor Ross, Wyoming, elected to fill the unexpired term of her late husband, William Bradley Ross. From 1933 to 1935, she served as director of the Mint, the first woman to do so.
1926-Birthday of percussionist Carlos "Potato" Valdez, Havana, Cuba http://www.jazzgalerie.de/galerieseiten/VC1.HTM
1927 - A great Vermont flood occurred. Tropical rains deluged the Green Mountain area of Vermont causing the worst flood in the history of the state. Torrential rains, up to 15 inches in the higher elevations, sent streams on a rampage devastating the Winooski Valley. Flooding claimed 200 lives and caused 40 million dollars damage. The town of Vernon reported 84 deaths. Flooding left up to eight to ten feet of water in downtown Montpelier VT. (2nd-4th)
1928-Arnold Rothstein, New York's most notorious gambler is shot and killed during a poker game at the Park Central Hotel in Manhattan. After finding Rothstein bleeding profusely at the service entrance of the hotel, police followed his trail of blood back to a suite where a group of men were playing cards. Reportedly, Rothstein had nothing good in his final hand.
In the 1920's, Rothstein began purchasing nightclubs, racehorses, and brothels. He had such a formidable presence in the criminal underworld that he was reportedly once paid half a million dollars to mediate a gang war. As Rothstein's fortune grew to an estimated $50 million, he became a high-level loan shark, liberally padding the pockets of police and judges to evade the law. He is fabled to have carried around $200,000 in pocket money at all times.
Rothstein's luck finally ran out in 1928 when he encountered an unprecedented losing streak. At a poker game in September with "Hump" McManus, "Nigger Nate" Raymond, and "Titanic" Thompson, Rothstein lost a cool $320,000 and then refused to pay on the grounds that the game had been rigged. Two months later, McManus invited Rothstein to play what would be his final poker game. Police were never able to identify Rothstein's murderer. Asked who had shot him before dying, Rothstein reportedly put his finger to his lips and kept the gangsters' code of silence.
1928-Birthday of drummer Larry Bunker, Long Beach, CA.
http://www.jazzvalley.com/musician/larry.bunker
http://shopping.yahoo.com/shop?d=product&id=19270
46069&clink=dmmu.artist&a=b
1935 - the so-called Yankee Hurricane hit Miami with winds of 95 mph. It was unusual in that it moved into the area from the northeast
1936- Future U.S. Senate Chaplain Rev. Peter Marshall, 34, married Catherine Wood, 22. Following Peter's premature death at age 46, Catherine immortalized his name through her 1951 best selling biography, "A Man Called Peter."
1939-The Packard Motor Car Company, Detroit, publicly exhibited the first air-conditioned car at the 40th Automobile Show, Chicago, IL. Air in the car was cooled to the temperature desired, dehumidified, filtered, and circulated. The refrigerating coils were located behind the rear seat in tan air duct, with heating coils into another compartment of the same duct. The capacity of the unit was equivalent to 1.5 tons of ice in 24 hours when the car was driven at 60 miles per hour, or 2 tons at 80 miles per hour. The invention was first offered to the Ford Motor Company, invented by the Greenberg Brothers. It was a sweltering August day when the three Greenberg Brothers entered the posh Dearborn, Michigan offices of the notoriously anti- Semitic carmaker, Henry Ford. "Mr. Ford," announced Hyman Greenberg, the eldest of the three, "we have a remarkable invention that will revolutionize the automobile industry." Ford looked skeptical, but their threats to offer it to the competition kept his interest piqued. Hi Greenberg continued, "We would like to demonstrate it to you in person." After a little cajoling, they brought Mr. Ford outside and asked him to enter a black car that was parked in front of the building. Norman Greenberg, the middle brother, opened the door of the car. "Please step inside, Mr. Ford." "What!" shouted the tycoon, "are you crazy? It must be one hundred degrees in that car!" "It is," smiled the youngest brother, Max, "but sit down, Mr. Ford, and push the white button." Intrigued, Ford pushed the button. All of a sudden a whoosh of freezing air started blowing from vents all around the car, and within seconds the automobile was not only comfortable, it was quite cool! "This is amazing!" exclaimed Ford. "How much do you want for the patent?" Norman spoke up. "The price is one million dollars." Then he paused, "And there is something else. We want the name 'Greenberg Brothers Air Conditioning' to be stamped right next to the Ford logo." "Money is no problem," retorted Ford, "but no way will I have a Jewish name next to my logo on my cars!" They haggled back and forth for a while and finally they settled. One and one half million dollars, and the name Greenberg would be left off. However, the first names of the Greenberg brothers would be forever emblazoned upon the console of every Ford air conditioning system. And that is why today, whenever you enter a Ford vehicle you will see those three names clearly defined on the air-conditioning control panel: Max-Hi-Norm
1946-Birthday of Laura Bush, First Lady, wife of President George W. Bush, born Midland, TX. She attended Southern Methodist University in Dallas, Texas, where she earned a Bachelor of Science degree in education in 1968. After college, she worked as a teacher at Longfellow Elementary School in the Dallas Independent School District until 1969 and then moved to Houston, Texas, where she taught at John F. Kennedy Elementary School in the Houston Independent School District until 1972. "Later, she enrolled at the University of Texas at Austin and earned a Master of Library Science degree in 1973. Afterward, she worked at the Houston Public Library, Kashmere Gardens Branch until she moved back to Austin in 1974.She worked as a librarian at Dawson Elementary School until 1977, when she met George Walker Bush at the home of mutual friends. They married in November 1977 and made their home in Midland. In 1981, George and Laura Bush became the proud parents of twin girls, who are named Barbara and Jenna, after their grandmothers.
1946-UNESCO, the United Nations Educational, Scientific and Cultural Organization formed.
1949-"One Man's Family" premiered on TV. This series occurred at the same time as the popular radio continuing drama, in the first season, the cast included Bert Lytell as Henry Barbour, a wealthy San Francisco stockbroker and Majorie Gateson as his wife Fanny. Also included were Eva Maria Saint and Tony Randall. The second time the show came to TV it was a 15-minute serial and had an entirely new cast.
1951—Top Hits
Because of You - Tony Bennett
I Get Ideas - Tony Martin
Down Yonder - Del Wood
Slow Poke - Pee Wee King
1952 - America said, "I Like Ike". The Dwight D. Eisenhower/Richard M. Nixon ticket won a sweeping (55%-44%) victory over Democrat Adlai E. Stevenson and running mate John J. Sparkman. Eisenhower was the 34th president of the U.S. The electoral vote was Eisenhower, 442, Gov. Adele E. Stevenson, Democrat, 89. The popular vote was Eisenhower, 36,938,285; Stevenson 27,312,217; Vincent Hallinan, Progressive, 140,138. The Republicans gained one Senate seat for a 48-47 majority with one seat going to a minor party. In the use, they gained 22 seats for a 221-211 majority, one seating to a minority party. On Election Day, 1952, UNIVAC, the world's first commercially available electronic computer, predicted a landslide for Eisenhower in his presidential race against Adlai Stevenson. In a test televised by CBS, the computer used early returns from key states to predict the election, based on voting patterns from 1944 and 1948. However, the computer's predictions were radically different from polls taken by Gallup and Roper, which predicted a close race, and the computer's programmers made adjustments so that the computer's first broadcast prediction corresponded more closely to the polls. Only an hour after the polls had closed with less than ten percent of the votes had been counted , the CBS TV Network, which employed the computer, was able to predict Eisenhower's landslide victory, trumping human experts who had predicted a close race. Ironically, the computer's original prediction of 438 electoral votes for Eisenhower and 93 for Stevenson was only off by four votes. The nation watched with interest as a Republican administration took over the reins of government for the first time in n 24 years. The most explosive internal problem was Joseph R. McCarthy. Republican of Wisconsin, charging Soviet espionage activities in the U.S. The administration most outstanding success was a peace agreement in Korea. Pres. Eisenhower announced the agreement to a relieved country, but warned , "We have won armistice on a single battleground, but not peace in the world.
1953-Hulan Jack elected first Black Borough President of Manhattan, NYC.
1953-" How to Marry a Millionaire " premiered, starring Marilyn Monroe, Betty Grable and Lauren Bacall, one of the most popular films with the most beautiful women, about three women who's goal in life was to marry a rich man. The ending: love triumphs over all, and to the surprise of all, the richest man of the group.
1954 - Florence Henderson, who was all of 20 years old, joined with Ezio Pinza and Walter Slezak in "Fanny". The show lit up Broadway 888 times.
1958-African-American Shirely Verrett, world renowned opera singer, makes her debut in New York City.
1954 -Philadelphia A's move to Kansas City
1956-The top six songs on the pop and R&B charts are identical: Elvis Presley's "Jailhouse Rock," the Everly Brothers' "Wake Up Little Susie," Sam Cooke's "You Send Me," the Rays' "Silhouettes," Rickie Nelson's "Be-Bop Baby" and Jimmie Rodgers' "Honeycomb."
1959—Top Mack the Knife - Bobby Darin
Mr. Blue - The Fleetwoods
Put Your Head on My Shoulder - Paul Anka
The Three Bells - The Browns
1962 - Bob Dylan gave his first major concert outside of Greenwich Village. The Carnegie Hall solo appearance was not well attended.
1967-Smokey Robinson and the Miracles' "I Second That Emotion" is released.
1967—Top Hits
To Sir with Love - Lulu
Soul Man - Sam & Dave
It Must Be Him - Vikki Carr
You Mean the World to Me - David Houston
1968- Shirley Chisholm became the first black woman elected to the House of Representatives.
http://www.africanamericans.com/ShirleyChisholm.htm
http://nh.essortment.com/shirleychisholm_ruol.htm
http://scriptorium.lib.duke.edu/wlm/equal/
1970-King Peter II of Yugoslavia became the first European king to be buried in the United Sates. His Serbian name was Petar Karadjordjevic. He became King on October 11, 1934. He left Yugoslavia in 1941 after it was invaded by Germany, and headed the exiled Yugoslav government during World War II. After 1945, when Yugoslavia became a republic, he lived in New York City.
1973 - The Chicago Bears set a National Football League record by holding the Green Bay Packers to a minus 12 yards pass
1975—Top Hits
Island Girl - Elton John
Lyin' Eyes - The Eagles
They Just Can't Stop It (Games People Play) - Spinners
(Turn Out the Lights And) Love Me Tonight - Don Williams sing.
1976-Major league baseball held its first draft of a players who had declared
themselves free agents. 24 players from 13 clubs were available for selection. Reggie Jackson eventually signed the most lucrative contract in this group, $2.9 million over five years, to play with the New York Yankees.
1979- 500 Iranians seized the US Embassy in Teheran, taking some 90 hostages, of whom about 60 were Americans. They vowed to hold the hostages until the former Shah, Mohammed Reza Pahlavi ( in the US for medical treatments ) was returned to Iran for trial. The Shad died July 27, 1980, in an Egyptian military hospital near Cairo. The remaining ( 52) American hostages were released and left Teheran on January 20, 1981, after 444 days of captivity.
1980 - Republican Ronald Reagan won the White House defeating President Jimmy Carter. Reagan was the 40th President of the U.S., carrying 44 states winning by a landslide (489 electoral votes to Carter's 49). The popular vote was Reagan, 42,797,153; Carter 34, 424,100, John Anderson, independent candidate 5,533,927. In congressional elections the Republicans picked up 12 Senate seats for a 53-46 majority, with one independent seat. In the House, the Democrats lost 33 seats but kept a majority of 242-192, with one seat going to an independent... January 20, as Ronald Reagan was being inaugurated, Iran released the 52 captives seized at the U.S. embassy in Teheran, in Nov. 1979 , thus ending the Iranian hostage crisis. The Oakland Raiders won Super Bowl XV, defeating the Philadelphia Eagles 27-10. Divorce in 1981 hit a record 1,210,000, the government reported.
1980- Japan's all-time HR hitter, Sadaharu Oh, retires from professional baseball. The Tokyo Yomiuri Giants' first baseman hit a record 868 home runs in his 22-year playing career.
1981-"The Fall Guy" premiered on TV. An hour-long adventure series, the story centered around a Hollywood stuntman, Colt Seavers ( Lee Majors) who also moonlighted as a bounty-hunter, catching bail-jumpers. It also starred Douglas Barr, heather Thomas, Jo Ann Pflug, Marie Post and Negra Volz. Lee Majors also sang the theme song for the show.
1983—Top Hits
All Night Long (All Night) - Lionel Richie
One Thing Leads to Another - The Fixx
Telefone (Long Distance Love Affair) - Sheena Easton
Islands in the Stream - Kenny Rogers with Dolly Parton
1983 -the temperature at Billings, MT soars to 77, a new record for the data and month
1987- The NBA announces four new franchises; Charlotte and Miami for 1988 ; Minneapolis and Orlando for 1989.
1987 - Thirty-two cities in the eastern and south central U.S. reported record high temperatures for the date. Highs of 74 degrees at Portland ME and 86 degrees at Fort Smith AR equaled November records. It was the fourth day of record warmth for Beckley WV, Memphis TN and Paducah KY. A cold front ushered much colder air into the north central U.S. Gale force winds lashed all five Great Lakes.
1989 - Snow and high winds plagued parts of Colorado and Wyoming. Winds gusted to 71 mph near Wheatland WY, and reached 80 mph west of Fort Collins CO. Up to five inches of snow blanketed Yellowstone Park WY closing many roads. Snow also blanketed northern Minnesota, with seven inches reported at Baudette.
1991 - The Ronald Reagan Presidential Library & Museum was dedicated by five American presidents (the first gathering of five U.S. presidents). Reagan, President George Bush, and former presidents Jimmy Carter, Gerald R. Ford and Richard M. Nixon attended the ceremonies in Simi Valley, California.
1991—Top Hits
Romantic - Karyn White
Cream - Prince & The N.P.G.
Can't Stop This Thing We Started - Bryan Adams
Anymore - Travis Tritt
1992-Elton John and his songwriting partner Bernie Taupin sign a $39 million publishing contract with Warner-Chappell music -- the largest music publishing firm.
1993-The NBA Board of Governors accepted a recommendation from the Expansion Committee to award a franchise to a Toronto group headed by John Bitlove, Jr. The team, later named the Raptors, began play in the 1995-96 season.
2001- In Game 7 of a classic World Series, Arizona rallies for two runs in the bottom of the ninth defeating the Yankees and their usually unbeatable closer, Mariano Rivera, 3-2. The four-year old Diamondbacks, the youngest franchise to win a Fall Classic, ends New York's string of three consecutive World Championships.
http://www.sportingnews.com/archives/worldseries/2001.html
2002- Colorado Rockies right-hander Jason Jennings (16-6, 4.52 ) becomes first member of the Rockies to be selected by the BBWAA as the National League Rookie of the Year. The 24-year old right-hander receives 27 first-place votes from the 32 writers participating in the balloting.
2003-- Miami-Dade County Commissioners approved a plan committing $73 million in tax money toward a new major league ballpark for the Marlins. The World Champions, who have agreed to change their name to the Miami Marlins if the city builds the ballpark, want to begin playing in the$325 million new park in 2007, but still doesn't have a plan for raising $137 million needed as part of their commitment.
World Series Baseball Champions This Date
2001 Arizona Diamondbacks.
http://worldseries.mlb.com/ws/index.html
Football Poem
Sir Andrew Barton
(excerpts of a Scottish ballad)

"Fight on, my men," says Sir Andrew Barton,
"I am hurt, but I am not slain;
I'll lay me down and bleed a while,
And then I'll rise and fight again.
"Fight on my men," says Sir Andrew Barton,
"These English dogs they bite so low;
Fight on for Scotland and Saint Andrew
Till you hear my whistle blow!"
But when they could not hear his whistle blow,
Says Harry Hunt, "I'll lay my head
You my board yonder noble ship, my lord,
For I know Sir Andrew he is dead."
With that they boarded this noble ship,
So did they it with might and main;
And found eighteen score Scots alive,
Beside the rest were maimed and slain.
My lord Howard took sword in his hand,
And smote off Sir Andrew's head;
The Scots stood by and did weep and mourn,
But never a word durst speak or say.
He caused his body to be taken down,
And over the hatch board cast into the sea,
And about his middle three hundred crowns:
"Wheresoever thou lands, it will bury thee."
The National Football League (NFL) has had only one head coach with a Harvard degree, but he was an awfully good one. This year, Marv Levy, A.M. '51, who led the Buffalo Bills to four straight Super Bowl appearances--a feat matched by no other coach--was inducted into the NFL Hall of Fame in Canton, Ohio. At the ceremony, ESPN's Chris Berman introduced Levy by booming out the coach's signature line: "Where would you rather be than right here, right now?"
That question, embodying a Zen-like wisdom, helped focus athletes for the battle. Levy used it before every game for 44 years. His NFL teams compiled a regular-season record of 143-112 and went 11-8 in the postseason. The Bills destroyed opponents with their famous "no-huddle" offense run by flashy quarterback Jim Kelly, and boasted stars like running back Thurman Thomas, receiver André Reed, and defensive end Bruce Smith.
But perhaps Levy's greatest coaching achievement came in remobilizing the Bills each fall during their four-year Super Bowl run, since the team lost each of those big games. "Losing each one was tremendously disappointing," says Levy, who was 65 when the streak began. "I'd like to be able to say that we won one of them, or all four, but that's not going to change. Yet each time, our athletes showed their resilience--they got right back to work. The only way to win a Super Bowl is to get into it." After the first loss, a 20-19 heartbreaker to the New York Giants, the coach recalled a small book of poetry his mother had given him when he went into the service, and typed out four lines from an unknown British poet:
Fight on, my men, Sir Andrew said,
A little I'm hurt but not yet slain.
I'll just lie down and bleed awhile,
And I'll rise and fight again.
"Eight or ten players came up and asked for a copy of that poem," says Levy, who on another occasion cited Hemingway's definition of character as "grace under pressure," suggesting why one newspaper called him a "Renaissance man on the sidelines."
His own college-football career took place at Coe College in Iowa, where Levy was both a running back and a member of Phi Beta Kappa. "I loved the coaches at that small college--their high ideals," he recalls. "They were models who embodied everything I wanted to be." After graduation in 1950, he "reluctantly trudged off" to Harvard Law School, but immediately found himself sitting in classes thinking, "I don't want to be a lawyer--I can't take this." Levy called home to tell his father he was dropping out of law school, and that what he really wanted to do was be a football coach. "There were 30 seconds of painful silence," he recalls, before his father said, "Be a good one."
Levy quickly transferred into a master's program in history at the Graduate School of Arts and Sciences, where he studied under luminaries such as Arthur Schlesinger Sr., Merle Fainsod, and Sidney B. Fay, who advised Levy's thesis on the Lend-Lease program. The future leader also attended every Harvard football game. "I cannot avow that what I learned at Harvard prepared me precisely for a career as a football coach," Levy wrote in a 1994 memoir for the Phi Beta Kappa newsletter, the Key Reporter. "Perhaps being in an environment where such earnest enthusiasm pervaded all the activities--intellectual and nonacademic--of those who made up the Harvard community helped me understand how important it is to be associated with people who are intrinsically motivated."
Levy's coaching career began at St. Louis Country Day School, and included college jobs at Coe, New Mexico, William and Mary, and Berkeley, where future San Francisco 49er coach Bill Walsh was his assistant. (In 1970 Levy would be a finalist for the Harvard head coaching job that ultimately went to Joe Restic.) In 1978 he got his first NFL head coaching job with the Kansas City Chiefs and joined the Bills in 1986, staying through the 1997 season. When Levy took charge of the New Mexico program, he was the youngest head coach of a major college team in America, and by 1994 he had become the NFL's oldest head coach. "Challenge my coaching accomplishments if you wish," he wrote in the memoir. "But my stamina, at least, defies criticism."
"I went into football because I enjoyed it," he says. "You are surrounded by these great role models, playing a game that's energizing--and that's your life's work? How lucky can you get?"
(by the way, the poem is really a ballad about a Scottish Captain killed by the British, a true story remembered as a song, but that is another story for another day.)