NATIONWIDE SALES POSITIONS AVAILABLE
Medical app only to 200k, Commercial app only to 150k Superior COF's-Superior Buying window-Superior back office Please contact Steve Schachtel at 973-339-9900 ext. 101
or email at sschachtel@usfunding.us
Thursday, September 22, 2011

Today's Equipment Leasing Headlines

Update: BBB: Rating Southern California Leasing
Classified Ads--- Legal/Syndicator
Former CFO Central Leasing Corp pleads guilty
Fix Cash Hoarding - Mend Broken Relationships
By Dale Kluga
Income Tax and Accounting for 2011
by Terry Winders
NEFA Funding Symposium Delivers on all levels
Report from Hugh Swandel
Classified Ads---Help Wanted
"Selling In a Down Economy"
by Steve Chriest
Leasing News: Special Car Fanatic Edition
Movie Reviews By Fernando F. Croce
Envision Capital Group Inc. Launches New Website
First Financial Healthcare Solutions Expands
Californian sentected on tax fraud
Tax preparer sentenced
Orlando, Florida Adopt-a-Dog
News Briefs---
Crisis at HP over CEO
Solera Holdings Elects Thomas Wajnert to Board
Caterpillar three-month sales up 34%
Community Banks Seek Moratorium on Big Bank Mergers
In the US, 2 housing markets and 2 directions
Moody's downgrades big banks
Gates tops Forbes richest
Full Tilt Poker site a Ponzi scheme?

Broker/Funder/Industry Lists | Features (collection)
Top Ten Stories Chosen by Readers | Top Stories last six months
Where On Earth Will NASA's Doomed Satellite Fall On Friday?
You May have Missed---
This Day in American History
SuDoku
Daily Puzzle
GasBuddy
Weather, USA or specific area
Traffic Live----

######## surrounding the article denotes it is a "press release" and was not written by Leasing News nor information verified, but from the source noted. When an article is signed by the writer, it is considered a "by line." It reflects the opinion and research of the writer. It is considered "bias" as it is the writer's viewpoint.


[headlines]
--------------------------------------------------------------
[headlines]
--------------------------------------------------------------
Send Leasing News to a Colleague. We are "Free."

NEFA Funding Symposium Delivers on all levels
by Hugh Swandel


Over 150 attendees came to Minneapolis this past week to participate in the NEFA Funding Symposium.
The conference opened with a long standing tradition of a short reception for new members. NEFA Board Members join new members in advance of the conference to make sure they get to know each other and the new member has a higher level of comfort during the conference. This year's crop of new members included some familiar faces who have new roles and companies they have joined. Long time NEFA supporters Dwight Galloway, Jim Merrilees and Brian Bjella were all in attendance at the opening reception.
The conference agenda was a great balance of practical topics relating to building a balance sheet and sourcing funding as well as strong sessions from Peter Bailey from the Prouty Project. It was nice to attend a conference that had more to offer than just industry topics. The sessions on creative thinking and understanding the magnitude of changes to the world around us were informative and thought provoking. Peter Bailey is an excellent presenter and involved the audience in a series of exercises that taught new ways to approach creativity and problem solving.
The conference included a moving presentation of the NEFA Member of the Year to Chris Walker. As many in the industry know Chris has been fighting cancer for several months and even in the toughest moments of treatment has continued to participate in board calls and CLP responsibilities. Chris and his wife drove to Minneapolis and many in the room where moved to tears when Chris accepted his award. Chris Enbom gave a moving presentation speech and later mentioned receiving the most beautiful text message from Chris Walker's wife mentioning how moved the Walker family was by the kindness of NEFA and its members. It was never more apparent than at this conference that NEFA is about the members and that the members are a family. The NEFA family would do anything it can for each other and this was never more true than at this conference. Members also raised a large amount of money for the Walker family by auctioning a t-shirt from the Chris Walker LoveFest – an event held earlier this year for Chris and his family.
Entertainment included the option of attending the Major League baseball game between the Minnesota Twins and the Cleveland Indians and enjoying the great restaurants and bars in Minneapolis.
Other sessions at the conference included a series of three related agenda items about how to prepare and raise funds for a broker/lessor. The final session was a very candid presentation by Chris Enbom about the highs and lows of starting and operating Allegiant Partners. This was a great session that made the advice from the other sessions very real and meaningful.
The final lunch of the conference included an engaging presentation from Dave D'Antonio , Managing Director of Everbank Financial. This presentation included practical advice on how institutions assess financing proposals along with some data and opinion about the U.S. economy. Dave did not sugar coat the economic data and gave members a strong understanding of some weak fundamentals that continue to impact the economic recovery.
NEFA President Gerry Egan affirmed that the association is continuing to strengthen the membership and that attendance for this years conference had increased dramatically over last year. Although optimism is cautious everyone is looking to another strong event in New Jersey early in November.
Hugh Swandel
www.thealtagroup.com
204.477.0703 direct
hswandel@thealtagroup.com

Comprehensive personal property tax outsourcing services
We accept file exports and integrate personal property tax information with all lease management or accounting software. No other firm offers the combination of individual attention, software capabilities expertise, "full disclosure" and web port accessibility to information more than we do.

Click here to learn what our clients say about our service
Gary DiLillo, President 216-658-5618 or gary@avptc.com

[headlines]
--------------------------------------------------------------
Leasing Industry Help Wanted

NATIONWIDE SALES POSITIONS AVAILABLE
Medical app only to 200k, Commercial app only to 150k Superior COF's-Superior Buying window-Superior back office Please contact Steve Schachtel at 973-339-9900 ext. 101
or email at sschachtel@usfunding.us
For information on placing a help wanted ad, please click here:
http://www.leasingnews.org/Classified/Hwanted/Hwanted-post.htm

Please see our Job Wanted section for possible new employees.
Leasing News Help Wanted Ad Pricing
Help Wanted Web Ad New Programs
Classified Ad Section
(rotates chronological above headlines and
also appears in Classified Ad section.) *
15 days in a row:
$395 four lines (a space is a line)
($25 each additional line or space)
30 days in a row:
$595 four lines (a space is a line)
($40 each additional line or space)
Design work is free. Logo is free as well as company description not to exceed the number of lines of the ad.
Also free: click to a click to a web site or a full description of the position.
Ads are placed in the "Help Wanted' section by category, alphabetical, with the ad with the most lines first in the group. They appear on the web site and in each news edition at the top in a rotation basis per issue.
* Help Wanted" ads appear in each issue on a chronological basis above the top headline as a courtesy. This position is not available as a paid position, but is generally on a rotation basis. At the same time, the ad continues in the classified help wanted section in the news edition and web site, so in effect appears twice.
Leasing News reserves the right to refuse advertising, particularly to a company that has appeared in the complaint bulletin board


[headlines]
--------------------------------------------------------------
"Selling In a Down Economy"
by Steve Chriest
Sooner or later an economic bad moon will rise and we'll find ourselves in a down economy, if not a recession. Selling in a down economy is problematic for most salespeople in almost all industries. What can you do, as a professional salesperson, to prepare for selling during uncertain economic times?
There are at least four things you can prepare to do if you expect to sell in a down economy:
- Stay in front of your customers
- Get to the senior levels in buying organizations
- Share success stories to which your customers can relate
- Manage your time as a guardian of your company's resources.
In tough economic times it's vital that you stay in front of your customers, especially your best customers. One major caveat applies to this advice – Only contact your customers when you have something of value to offer them, such as advice, an unusual perspective, or special knowledge. Never, I repeat, NEVER, contact a customer during tough times and ask, "Do you have any deals for me today?" That inane question will drive customers to the nearest exit!
Unfortunately, middle managers are often a primary layoff target when times get tough. This reality, however, presents an opportunity for you to meet with senior managers who otherwise might be inaccessible to you. Forget about "pitching" special programs and offers to senior executives. Meeting with senior executives gives you an opportunity to listen carefully to them and to learn about and understand their concerns and the real challenges facing their business.
Senior managers are usually eager to hear about what other companies are doing to address tough issues and circumstances. Without divulging anything held by you in confidence, sharing success stories with executives is a powerful way to build your credibility and build your business with company leaders. You might, for example, share the experiences of a vendor who used a particular marketing approach to expand their universe of potential customers.
Finally, while it's always important to effectively manage your time and your territory, it's critical to optimize your selling time and guard your company's resources during an economic slowdown. By pursuing only realistic, profitable sales opportunities, you can help ensure the best use of your time and of company resources that are usually strained during a down economy.
In the interest of fair disclosure I should tell you that it isn't absolutely necessary to prepare yourself for selling in a down economy. Keep in mind, however, the words of a college professor who offered this observation of those salespeople who prefer to "wing it" during good and bad times: "Failure comes as a complete surprise, and is not preceded by a period of worry and depression."
Copyright © 2006 Selling UpTM. All Rights Reserved.
About the author: Steve Chriest is the founder of Selling UpTM (www.selling-up.com), a sales consulting firm specializing in sales improvement for organizations of all types and sizes in a variety of industries. He is also the author of Selling Up, The Proven System for Reaching and Selling Senior Executives. You can reach Steve at schriest@selling-up.com .
[headlines]
--------------------------------------------------------------

[headlines]
--------------------------------------------------------------

[headlines]
----------------------------------------------------------------
This Day in American History
-------------------------------------------------------------

SuDoku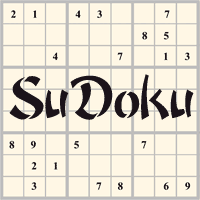 The object is to insert the numbers in the boxes to satisfy only one condition: each row, column and 3x3 box must contain the digits 1 through 9 exactly once. What could be simpler?
http://leasingnews.org/Soduku/soduko-main.htm
--------------------------------------------------------------

Daily Puzzle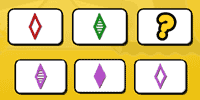 How to play:
http://www.setgame.com/set/puzzle_frame.htm
Refresh for current date:
http://www.setgame.com/set/puzzle_frame.htm
--------------------------------------------------------------


http://www.gasbuddy.com/
http://www.gasbuddy.com/GB_Map_Gas_Prices.aspx
http://www.gasbuddy.com/GB_Mobile_Instructions.aspx
--------------------------------------------------------------

Weather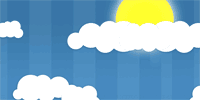 See USA map, click to specific area, no commercials
--------------------------------------------------------------

Traffic Live---
Real Time Traffic Information
You can save up to 20 different routes and check them out with one click,
or type in a new route to learn the traffic live
--------------------------------