Small ticket leasing account reps., nationwide. Seeking self starters with proven ability to work individually. Our technology gives you the flexibility to work from any location. Aggressive compensation structure, travel exp.,health insurance, matching 401. Grow with us.
Send resume: tcetto@pinnaclecap.com
In addition to our our internal lines, we are partnered with 20 premier funding sources. www.pinnaclecap.com

Friday, August 6,2004
Headlines---
Classified Ads---Sr. Credit Officer/Sr. Management
NorVergence hit with new pay flap
"Legal Co-Op" Membership Over 40 Now
Looking for "Leasing Legal Experts"
National Lease Funding Source Showcase Waiting List
"A Gentleman Drunk" by Jeff Taylor
OneWorld Leasing Adds Six New Members
Current OneWorld Leasing Members
Edmunds.com Reports True Cost of Incentives
########  surrounding the article denotes it is a "press release"
-------------------------------------------------------------------------------
Classified Ads---Senior Credit Officer/Senior Management
Senior Credit Officer experienced in middle- market leasing; structured, vendor and 3rd party to the fortune 1000. Proactive team builder, originations capable with strong work ethic.
Email: kyletrust@hotmail.com
Senior Management: Baltimore, MD
25 year veteran of commercial and equipment leasing seeking a senior management position with leasing or asset based financing company in the southeast (Florida preferred)
Email: kellogg_md@yahoo.com
Senior Management: Denver, CO. Fortune 500 GM/SVP wants to team up with aggressive lender looking for Western expansion mid-market equip. finance/leasing. 20+ years experience within Rocky Mountain/ Southwest and Ca markets.
Email: legal@csotn.com
Senior management: Hope, NJ.
25 years in optimizing call center operations, collections, billing, and back end revenue generation. Experienced in $7 + billion dollar portfolios. Verifiable achievements.
E-mail: cmate@nac.net
Senior Management: Irvine, CA.
Credit executive, portfolio manager and syndication facilitator. Extensive business building experience in small and mid-ticket operations. Highly innovative. Fortune 100 audit and technology skills. Bottom-line manager.
Email: lenhubbard@bigfoot.com
Senior Management: Long Island, NY
Degree Banking/Finance. 13 years leasing exp. Now prez young leasing company where promises were not met. Interested in joining established firm with future.
Email: bob33483@yahoo.com
Senior Management: New York, NY, NJ, Ct Tri-State
Top Exec. middle and big ticket, top skills treasury, funding, ops,transaction detail, syndication, ready to max profit, help build quality operation. right now!
E-Mail: leasefinance@optonline.net
Senior Management: Portfolio Management Consultant; 25+years experience in Collections, Customer Satisfaction, Asset Management, Recoveries, Continuous Process Improvement, Back end Revenue Generation, Cost per Collection Analysis. $5+Billion Portfolio expertise.
Email: efgefg@rogers.com
Senior Management: San Francisco, CA., 25 years experience w/global leasing company, sales,marketing,business dev., P&L responsibility, asset mgmt, brokering and re- marketing. Interested in joining an est. firm with a future.
Email: rcsteyer@yahoo.com
   full list available at: 
http://64.125.68.90/LeasingNews/JobPostings.htm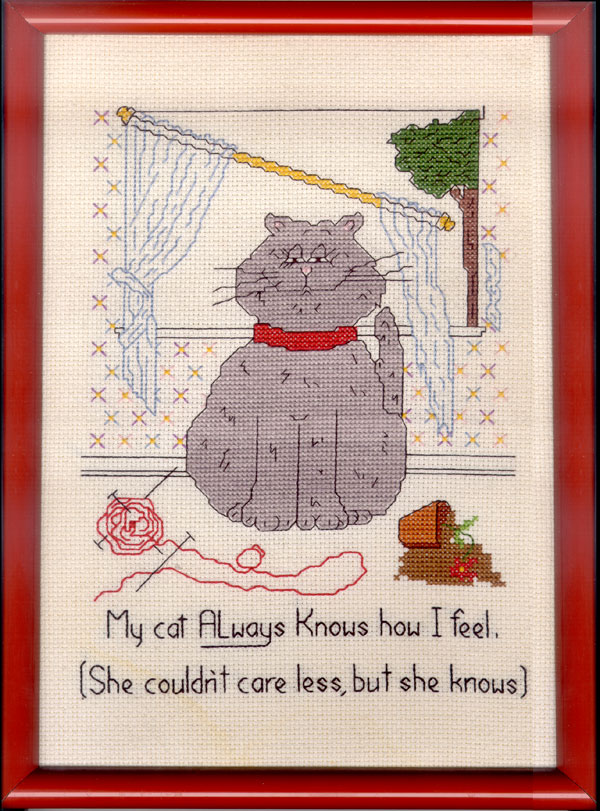 Previous placards are located here:
http://two.leasingnews.org/Placards/index.htm
---------------------------------------------------------------------
NorVergence hit with new pay flap
By MARTHA McKAY
NorthJersey.com/New Jersey Herald/Record
NorVergence, a Newark-based telecommunications reseller that went bankrupt last month, left a trail of angry ex-employees who say they are stuck with tens of thousands of dollars in unpaid medical bills.
The employees say NorVergence was deducting medical insurance costs from their paychecks, but apparently fell behind in payments to the company it hired to administer its insurance plan.
Now, the federal government is asking questions.
At least one former NorVergence employee, Mark Englander, said he has been contacted by an investigator from the U.S. Department of Labor who asked for detailed information about the insurance problems.
A spokeswoman for the Labor Department said she could not confirm that an investigation is taking place.
Last month, the New Jersey Department of Labor said it was looking into reports by NorVergence employees that their final paychecks had bounced. A spokesman said the state's investigation is limited to the wage dispute.
NorVergence went out of business last month owing creditors such as Qwest and Sprint as much as $30 million. It also left as many as 11,000 small business customers who signed up for discount phone and Internet service owing upward of $220 million to banks and finance companies for a piece of equipment that many say was useless. Some have called it one of the biggest leasing scandals of the last quarter-century.
The man who ran the company, Thomas N. Salzano, sat at the helm of another telecommunications company that went bankrupt in 1999. Neither Salzano nor his brother, Peter J. Salzano, NorVergence's CEO, could be reached for comment.
It's not known how many of NorVergence's 1,300 former employees have unpaid medical claims.
NorVergence was self-insured and hired a Melville, N.Y.-based company, Comprehensive Benefits, to administer health insurance for its employees, said former employees and others familiar with the business relationships.
Comprehensive Benefits in turn rented access to the health-care networks of two health insurance companies - Qualcare Inc. of Parsippany and Beech Street, based in Lake Forest, Calif.
QualCare said it was aware of the NorVergence bankruptcy, but a spokeswoman for Beech Street said she had not been told by Comprehensive Benefits that its customer, NorVergence, was out of business.
Melissa Bauer, a Kearny resident who had worked at NorVergence since August 2002, said that she is owed $1,300 for medical bills dating back to January.
"I'm very upset about this," said Bauer, who lost her job along with about 1,000 others on June 30, days before the company filed for Chapter 7 liquidation.
"I am still a month behind in my bills. Now I have an extra bill and more headaches."
Bauer said Comprehensive Benefits told her that NorVergence had promised to pay its bills but never did, and because of that Comprehensive
Benefits would not pay Bauer's claims.
"I told the young lady that I had claims going back from January and she said for me to contact the Department of Labor and hung up on me," Bauer said.
Other former employees interviewed also said they were told by Comprehensive Benefits that NorVergence had not paid its bills "for months."
So far, Comprehensive Benefits has not filed paperwork with the U.S. Bankruptcy Court in Newark claiming that NorVergence owes |it money.
The company did not return repeated phone calls.
And former employees are scrambling to figure out whether they can get new insurance, or get old claims paid.
Former NorVergence employee Oscar Delatorre said he's aware of one former colleague with more than $15,000 in unpaid claims and another who gave birth in February and may get stuck with the bills.
Meanwhile, he's coping with his own family's health care claims, which date back months.
"I'm out between $6,000 and $7,000," he said.
E-mail: mckay@northjersey.com
"Legal Co-Op" Membership Over 40 Now
Here is their latest "flyer:"
Join The Norvergence Customer Legal Co-op
(This email message is sent to individuals who have interest in Norvergence. If you have been added to this subscription list in error please accept our apologies and delete yourself immediately and permanently using the link at the bottom of this message.)
If you are an ex-Norvergence customer who believes you were mislead regarding the 60-month Norvergence rental agreement you signed and you want to explore every legal option available to you for redress, join with other ex-Norvergence customers in the Norvergence Customer Legal Co-operative.
Finding a way to legally get out of the Norvergence rental agreement is the primary goal of the legal co-op. Over 40 ex-Norvergence customers have joined the legal co-op since it was formed just two weeks ago and several hundred more are in the process of joining today.
The legal co-op has retained the law firm Weir & Partners out of Philadelphia to research the legal questions the co-op members have about the enforceability of the Norvergence rental agreement. Weir has published a 10-page opinion about the weaknesses of the rental agreement and is publishing this week an opinion as to how the Norvergence situation compares to a recent Federal Trade Commission ruling that many think is the exact same as the Norvergence case. The legal co-op is administered and directed by Telecom Association, Inc. or "TAA", a membership organization that serves the information needs of over 6,500 small businesses.
The legal co-op is diligently working on the obvious strategies necessary for the Norvergence customers to get relief from paying for equipment that they believe provides "no value".
The one-time cost to join the co-op is two times whatever your monthly lease payment is contracted to be. If your monthly lease payment is $725 per month then your one-time co-op contribution is $1,450. If your monthly lease payment is less than $500 then you would pay the co-op minimum contribution of $995.
What The Legal Co-op Specifically Does For You
The legal co-op provides you instant access to the information you need to understand what your realistic options are. The information explains why the leasing companies are quite serious about having you pay for a "box that does nothing". The co-op's published legal and non-legal opinions make your options easy to understand and act on. The only thing the co-op doesn't do is directly represent you in court. If you need to retain an attorney, the co-op will refer you to an attorney that is already representing other legal co-op members.
 What The Co-op Does For Your Attorney
If you already have an attorney, have him or her visit the Norvergence customer legal co-op page at www.LegalCoop.com. The co-op documents that are available to your attorney through your co-op membership will get your attorney immediately up to speed on what he or she will need to do for you. Recently published documents include:
Transcript of Co-op Conference Calls – Every Friday the co-op members and their attorneys have a conference call with the co-op attorney to review the latest ideas and strategies. When you join the co-op you can listen to the recording of the previous conference calls or read the printed transcript. The last conference call on July 30th covered detailed Norvergence customer strategies and potential outcomes.
Complete Documentation of Current Norvergence Lawsuits – Whether the leasing companies are suing Norvergence customers or the customers are suing the leasing companies, the co-op publishes all available documents so you can see how such cases unfold and have access to the information for "cut & paste" purposes.
Easy To Understand, Non-Legal Analysis – In addition to plenty of legal jargon, the co-op publishes situation summary pieces in simple language. Dan Baldwin, the co-op administrator, writes the pieces. Dan is not an attorney so the information is "non-legal" but Dan is a small business owner himself and his analysis pieces are written "by a business owner for a business owner" in a "this is what I would do" format.
To view the titles of all current co-op documents please visit www.LegalCoop.com. 
The Bottom Line?
The legal co-op will provide fast answers to your questions so you or you and your attorney can decide what actions are in your best interests. As you can see by reviewing the lawsuits files by Wells Fargo Leasing and Patriot Leasing at www.LegalCoop.com, the leasing companies are suing fast to collect the maximum amount possible from Novergence customers who stop paying.
Once you join the co-op you will have immediate and direct access to speak with co-op administrator Dan Baldwin at any time. Any and all of your legal questions can be directed to the co-op attorneys through Dan via email for a response within 24-hours. 
If you're looking to align yourself with other Norvergence customers who want instant access to the most current information that's organized and edited by the someone who speaks with scores of attorneys and Norvergence customers every day then you've found the right group – join the Norvergence Customer Legal Co-op today.
For all questions about the co-op, please visit www.LegalCoop.com or send an email to norvergence@telecomagent.org. 
You may also contact the co-op administrator, Dan Baldwin by calling 206-203-6115 x2  ( he is difficult to reach, send fax or e-mail. editor ) or sending a fax to 951-494-4257. 
Please be advised that due to the large number of lawsuits being threatened and filed by the leasing companies against ex-Norvergence customers, the majority of the co-op's resources are currently being devoted to Norvergence customers that have already joined the co-op. If you have questions that need to be answered before joining the co-op, please email them to norvergence@telecomagent.org and we will attempt to answer them within 24 to 48 hours.
Dan Baldwin, Co-op Administrator
Telecom Association, Inc.
31500 Grape Street #3-307
Lake Elsinore, CA 92532
dbaldwin@telecomagent.org
206-203-6115 x2 Tel
951-494-4257 Fax
www.LegalCoop.com
Telecom Agents Assoc. Looking for "Leasing Legal Experts"
If you are interested in becoming a "Leasing Legal Expert" or would
like further information on the Telecom Agents Association position,
you will need to register. 
Anyone can register for free to get a user ID & password at http://www.telecomagent.org/Member.htm.
About a quarter of the time people have problems which can be overcome as follows:
New TAA UserID & Password Not Working? 
Problem 1: The first confirmation email you receive from TAA regarding your registration contains a link that you have to click on. The link you click on may not work properly if it was "broken in two" by the email. If this seems to be the case then just "cut & paste" both halves of the link into the address bar of your browser & then hit enter.
Problem 2: The userID you choose for yourself should be ONE WORD with NO SPACES. If you choose a userID with capital letters or spaces, just reregister choosing a one work , all lower case password.
If the information above doesn't help, please send an email with your COMPLETE CONTACT INFORMATION to kb@telecomagent.org and TAA will manually re-register you within 24 hours.
National Lease Funding Source Showcase Waiting List
August 25 & 26 | The Ritz-Carlton | Atlanta, GA
            Join The Waiting List
Attendee Registration for this event has closed and a waiting list established. Should additional attendee registration become available, the Lessors Network will review and extend Registration Invitations to industry professionals from the waiting list on a first come first served basis.
Invitees will be notified via the email address provided below.
Invitees will have 4 hours to submit an online registration, after which time, Registration Invitations will terminate and be offered to the next person on the waiting list.
Attendee Registration Fee - $745
Registration Fees must be paid by personal or company check within 32 hours of submitting your attendee registration, via overnight mail. (Sorry, No Credit Cards)
To learn more, please go here:
http://www.lessors.com/Events-2004/Fall/register.html
------------------------------------------------------------------------- 
Classified Ads---Help Wanted

Small ticket leasing account reps., nationwide. Seeking self starters with proven ability to work individually. Our technology gives you the flexibility to work from any location. Aggressive compensation structure, travel exp.,health insurance, matching 401. Grow with us.
Send resume: tcetto@pinnaclecap.com
In addition to our our internal lines, we are partnered with 20 premier funding sources. www.pinnaclecap.com

Credit Analyst: Seeking an energetic and organized Credit Analyst. At least one to two years of experience as a Credit Analyst in financial services (banking, insurance, leasing, or mortgage) is required.
Funding Manager: Seeking a very organized, detail oriented Funding Manager. Minimum two years experience in brokering and discounting commercial equipment transactions is required.
Operations Manager: Seeking an experienced Operations Manager with knowledge of all sides of operations. Must have a minimum of five years related experience.
Send email or fax to Ryan Johnson, Corporate Recruiter.
Email careers@fivepointcapital.com
Fax: (888) 462-4305
Website: www.fivepointcapital.com

We are ready to hear from you and field any leasing questions that you may have.
Five Point Capital
10525 Vista Sorrento Pkwy
San Diego, CA 92121


Credit: Seeking an energetic, enthusiastic sales oriented credit analyst & packaging specialist at our Irvine CA., headquarters. This key position is responsible for credit analysis, transaction packaging and placement of equipment leases on a discounted, brokered or assigned basis to Pacifica's established lender alliances.
Email: russ@pacifica-capital.com

Equip. Finance Sales Exec. Grand Rapids, MI. Generate lease originations, call on individual lessees, branch associates, business bankers and commercial bankers, plus create third party vendor programs. Click here for a full job description and/or
to apply for the position.

About the Company: Huntington Bancshares Incorporated is a $31 billion regional bank holding company headquartered in Columbus, Ohio.
www.huntington.com

MARKETING INDIRECT ORIGINATION:

New York. One of the largest ind. equip.lessors needs motivated, self-starter to purchase single investor leases from institutional investors; min.transaction $1 million; portfolio of primarily investment grade lessees/good "story credits".
Min 3 yrs exp. sourcing/ originating leasing transactions, knowledge of credit and pricing.
E-mail: jobposting1@leasingnews.org
---------------------------------------------------------------------------
"A Gentleman Drunk" by Jeff Taylor
Jeffrey Taylor, well-known leasing lecturer, author, who's "Leasing
Gem's" is a very popular internet newsletter, is not only the web master of Alcohol411, an internet radio show host, but has written an autobiographical story about his life and how his life has changed since he faced the issues of sobriety.
The book reads like an inside diary: frank, truthful, and "tell all,'
from his days in leasing to working for Sudhir Amembal and then going
on his own. 
This web site tells more about the book, including containing the
first seven chapters:
I could not put the book down as it explains Jeffrey, the world
of equipment leasing, and how he has achieved sobriety.  In fact,
I had to re-read many parts as it was a very emotional read.
Kit Menkin
------------------------------------------------------------------------
### Press Release ###########################
OneWorld Leasing, Inc. Adds Six New Members
Phoenix, AZ  - OneWorld Leasing, Inc., a nationwide
cooperative owned by independent leasing and finance companies, announces the addition of six members:
       Florida National Leasing Corp. of Fort Myers, FL,
        KLC Financial, Inc. of Minneapolis, MN,
         Media Capital Associates, LLC of Scottsdale, AZ,
          National Leasing Company, Inc. of Indianapolis, IN,
         AAW Capital Corp. dba Prolease of Newport Beach, CA,
         Select Equipment Leasing of Pleasant Hills, CA.
Two of the new members sited their reasons for joining OneWorld.  Rick Wilbur, President of Media Capital Associates, LLC in Phoenix, Arizona, said,  "I believe the two constants in the business environment today are that (1) basic business formulas are always changing and (2) that the rate of those changes is always accelerating.  To remain competitive in this shifting landscape it is essential to not only be open to new concepts but to seek them out and embrace them when appropriate.  OneWorld represents a radical new idea in the equipment leasing world that should increase efficiencies and effectiveness and shorten the distance between demand and
fulfillment."
Marc Keepman, President of KLC Financial, Inc. in Minneapolis, MN, joined OneWorld "to take advantage of the benefits of MaxFinance.  Plus, becoming a member of a leasing co-op affords us exposure to new markets and opportunities that we are not seeing today."
"We are delighted to welcome these six new members to OneWorld," said Sharon Foglesong, an advisor to the OneWorld Board of Directors.  "Our members enjoy increased revenues from the OneWorld captive co-op programs, plus a decreased cost of doing business when they utilize services from OneWorld Preferred Suppliers.  Add to that the opportunity to work with and exchange ideas and strategies with the other OneWorld members and you have a formula for growth."
OneWorld Leasing, Inc. is a financial services cooperative that exists to
provide independent equipment leasing and finance companies greater market strength, national recognition, increased profits and decreased operating costs.  Companies that want to remain independent but like the idea of owning part of a national organization are encouraged to contact Sharon Foglesong at 480-429-1767.
### Press Release ############################
-----------------------------------------------------------------------------
Current OneWorld Leasing Members
Their website is: http://www.oneworldleasing.com/default2.htm
It lists the following leasing companies as members:
Stan Ragley
Leasing Resources, Inc.
E-mail: sragley@goleasing.com
David J. Stearns
Board Chairman/President
American Leasing Alliance
329 Jefferson Street
Algonquin, IL 60102
Tel. (847) 458-0191 x12
E-mail: dstearns@gacllc.com
John Winchester
Communications Leasing, Inc.
E-mail: jwinchester@comcolease.com
Mark Zimmerman
OneSource Financial Corporation
E-mail: mzimmerman@osfcorp.com
Sharon Foglelsong : "Here is our August 1, 2004 current membership and advisor list  We have the same group as in  January 04', plus the 6 new members who have joined over the last couple of months.  We are selectively and slowly adding new members.  Quality over Quantity."
Contact List – 8/01/04
Sharon Foglesong, Advisor to the Board

8014 E Via de Viva

Scottsville, AZ  85258

T:  480-429-1767

C:  602-509-2990

F: 801-454-9572

David Stearns, Board Chairman/President/Member

American Leasing Alliance

329 Jefferson Street

Algonquin, IL  60102

T:  847-458-0191 x12

C:  847-815-4324

F:  847-458-0197

Stan Ragley- Board Member

Leasing Resources, Inc.

1616 Cleveland Avenue, Suite 204

Charlotte, NC 28203

T:  704-332-1170 x12

C: 704-641-2587

F:  704-332-1146

Mark Zimmerman-Board Member

OneSource Financial Corporation

9420 Research Blvd.

Echelon III, Suite 120

Austin, TX  78759

T:  512-458-1300 x227

F:  512-372-9156

John Winchester-Board Member

Communications Leasing, Inc.

300 Peabody Street, Suite B

Nashville, TN  37210

T:  615-366-1995

C:  615-300-0141

F:  615-366-1902

James Brustad, Treasurer

JAB Consulting
 329 Jefferson Street

Algonquin, IL  60102

T:  708.525.9273

C:  708-525-9273

F:  443-788-0573

Rosemary Mahoney, Secretary

MainStreet Cooperative Group, LLC

683 Freshwater Cove Lane

Lovingston, VA 22949

T:  434-263-5492

C: 434-962-0897

F: 413-751-8881

Bud Callahan –Member

National Equipment Leasing

7215 East 21st  Street, Suite F

Indianapolis, IN  46219

T:  317-352-8276

C:  317-201-4424

F:  317-352-9707

Marc Keepman - Member

KLC Financial, Inc.

3514 County Road 10

Minnetonka, MN 55345

T: 612-692-2602

 C: 612-816-5700

 F: 952-224-4301

Mike Parker – Member

     Florida National Leasing Corporation       

1705 Colonial Blvd  Suite A-3

Fort Myers, Florida  33907

T: 800-788-4464

C:  239-872-7152

F:  239-278-3086

Aaron Rios - Member

AAW Capital Corp dba Prolease

1100 Quail Street, Suite 100

Newport Beach, CA 92660

T:  949-260-1000

C: 949-683-2148

F:  888-860-6848

J.L. Coles- Member

Select Equipment Leasing Co.

3317 Vincent Rd

Pleasant hill, CA  94523

T:  925-947-0725

C:  925-980-2792

F:  925-947-0196

Jlc@leasingAssociates.com

Richard Wilbur- Member
Media Capital Associates, LLC

6991 E. Camelback Road, Suite #D-202

Scottsdale, Arizona  85251

T: 480-941-8558 Ext. 104

F: 480-941-4588
rick@mediacap.com

Jared Keepman – Contact for KLC

KLC Financial, Inc.

3514 County Road 10

Minnetonka, MN 55345

 T: 952-224-4306

 C: 612-860-5566

 F: 952-224-4301

Barry Marks – OneWorld Lawyer

Baker, Donelson

1600 South Trust Tower

420 20thstreet North

Birmingham, AL 35203

T: 205-250-8333
The first announcement of the co-op came April 3,2002,  then CEO of One World Leasing, David Stearns told Leasing News:
"The cooperative expects to have 7 founding members and plans to have 500 member businesses by the end of 2003.  There is no limit to the size of the co-op, and there may be several "co-ops" per niche in the leasing industry, with other benefits for members due to group purchasing "power.".
" ' We will not offer warehousing or funding of leasing transactions,"
David Stearns, CEO of American Leasing, says, 'OneWorld Leasing will become a true leverage play for the smaller leasing company concerned about industry consolidation, super brokers, better lease-loan rates and a level playing field.
"  'We will be able to go to a major funder and say we represent 500 leasing brokers.  We want a better buy rate than you are offering for our business."
February 19th,  2004, it was announced Sharon Foglelsong " would lead
the cooperative's management team."  You may reach her at 480-429-1767 or sfoglesong@oneworldleasing.com
--------------------------------------------------------------------------


30% discount
to Leasing News Readers

World Leasing Yearbook 2004
The only annually-updated international reference book for the asset financing and leasing industry available. The new 25th edition includes the latest market trends, over 100 authoritative articles and reports on the leasing software and IT market, an exclusive ranking of the top 50 leasing markets by size worldwide with feature profiles from Africa to Venezuela PLUS a directory of over 4,400 contacts.

HOW TO ORDER - Simply call our Customer Hotline on +44 (0) 20 7779 8999 or toll free in the US +1 800 437 9997 to receive your 30% discount.
Alternatively visit
http://www.euromoney-yearbooks.com to order online
### Press Release ###########################
Edmunds.com Reports True Cost of Incentives:
Industry Average Climbs to New Record as
Domestic Automakers Exceed $4,000 and Europeans Spend
Over $ 2,500 per Vehicle for First Time
SANTA MONICA, Calif.,  -- Edmunds.com (http://www.edmunds.com), the premier online resource for automotive information, reported today that the average manufacturer incentive per vehicle sold in the United States set a new record of $2,885 per vehicle sold in July 2004, up $217, or 8.1%, from July 2003, and up $138, or 5.0%, from June 2004.
Edmunds.com's monthly True Cost of Incentives(SM) (TCI(SM)) report takes into account all of the manufacturers' various United States incentives programs, including subvented interest rates and lease programs as well as cash rebates to consumers and dealers.  To ensure the greatest possible accuracy, Edmunds.com bases its calculations on sales volume, including the mix of vehicle makes and models for each month, as well as on the proportion of vehicles for which each type of incentive was used.
Overall, combined incentives spending for domestic Chrysler, Ford and General Motors nameplates passed the $4,000 mark for the first time, reaching $4,011 per unit in July, up $192 from June 2004.  Chrysler lowered their incentives spending in July by $185 to $3,384 per vehicle and lost 2.3% market share.  Ford had the biggest monthly increase in incentives spending, $358, for an average of $3,686 per vehicle, while its market share fell 1.3% to 16.8% -- the lowest level ever recorded by Edmunds.com.  GM increased incentives spending for the fourth month in a row, by $156 to $4,467 per vehicle, and gained 3.4% market share.
"Successful new model introductions like the Chrysler 300 -- which made up 27% of the brand's sales in July -- show the benefit of introducing exciting new products priced right for the marketplace," said Dr. Jane Liu, Vice President of Data Analysis for Edmunds.com.  "Both Ford and GM have new vehicles coming that should help them lower their incentives spending, at least at the beginning of the new model year."
In July 2004, Korean automakers spent $1,833 -- down $35 -- and European automakers spent a record $2,562 -- up $228 -- per vehicle sold.  Japanese automakers spent $1,024 per vehicle sold in July, up from $921 the prior month.
"As evidenced by the record incentives spending by the European automakers in July, the incentives war is certainly not confined to the domestics," remarked Dr. Liu 
Of all brands, Mini spent the least on incentives, $80, while Scion spent only $212 per vehicle and Porsche spent only $257.  At the other end of the spectrum, Cadillac spent the most incentives dollars per vehicle for the fifth consecutive month, $7,878, followed by Lincoln at $5,480 and Jaguar at $5,248.
Among vehicle segments, large SUVs continued to offer the highest average incentives in July, $4,885 per vehicle.  Other segments with high incentives were luxury cars at $4,306 and large cars at $3,663.  Compact cars had the lowest average incentives at $1,662, followed by sports cars at $1,987 and luxury sport cars at $2,050.
Midsize SUVs have lost the most market share since July 2003, decreasing from 13.5% to 12.9%, while large SUVs have gained the most market share during that period, up from 5.0% to 6.4% of the U.S. new vehicle market.
"Although incentives don't always drive market share proportionally, it seems the great deals on large SUVs are hard for consumers to ignore," noted Dr. Liu.
About Edmunds.com True Cost of Incentives(SM) (TCI(SM)) 
Edmunds.com's TCI(SM) is a comprehensive monthly report that measures automobile manufacturers' cost of incentives on vehicles sold in the United States.  These costs are reported on a per vehicle basis for the industry as a whole, for each manufacturer, for each make sold by each manufacturer and for each model of each make.  TCI covers all aspects of manufacturers' various incentives programs (except volume and similar bonus programs), including dealer cash, manufacturer rebates and consumer savings from subvented APR and lease programs (including subvented lease residual values used in manufacturer leasing programs).  Data for the industry, the manufacturers and the makes are derived using weighted averages and are based on actual monthly sales and financing activity.
About Edmunds.com, Inc.
Edmunds.com is the premier online resource for automotive information. Its comprehensive set of data, tools and services, including Edmunds.com True Market Value(R) pricing, is generated by Edmunds.com Information Solutions and is licensed to third parties.  For example, the company supplies over 800,000 pages of content for the auto sections of AOL and NYTimes.com, provides weekly data to Automotive News and delivers monthly data reports to Wall Street analysts.  Edmunds.com was named "best car research" site by Forbes ASAP, has been selected by consumers as the "most useful Web site" according to every J.D. Power and Associates New Autoshopper.com Study(SM) and was ranked first in the Survey of Car-Shopping Web Sites as reported by The Wall Street Journal.  The company is headquartered in Santa Monica, Calif. and maintains a satellite office outside Detroit.
Web site:  http://www.edmunds.com
#### Press Release ######################
Your One stop solution for training and reference material for the Leasing Professional
www.theleasinglibrary.com
800.564.2404
News Brief----
Consumer Confidence Highest Since January
http://www.washingtonpost.com/wp-dyn/articles/A44398-2004Aug6.html?nav=headlines
--------------------------------------------------------------------------------
"Gimme that Wine"
San Jose Wine James Mirassou Dies at his San Jose home of pancreatic cancer. He was 61 ( the only wine, from one vineyard, grown and produced  in San Jose, the heart of California's Silicon Valley)
http://www.sfgate.com/cgi-bin/article.cgi?file=
/chronicle/archive/2004/08/05/BAGJ482N7G1.DTL
Far Niente: Remembering Gil Nickel, A good friend of the Chaine
http://www.napanews.com/star/templates/index.cfm?template
=story_full&id=D6B35AC4-387C-466E-8BAE-BDE42A3600CB
California Supreme Court Unanimously Upholds Napa Valley Vintners Truth in Labeling Law
http://www.napavintners.com/legal/index.html
California Suisun Valley Has A Web site
http://www.winesandvines.com/headline_08_02_04_suisun.html
In the dog days of summer, wine begs for
a place in the shade
Tips for protecting bottles when it's hot enough to pant
http://www.sfgate.com/cgi-bin/article.cgi?file=/chronicle/
archive/2004/08/05/WIGS78205T1.DTL
This Day in American History
1727- the first Roman Catholic convent in America is occupied by the Ursaline nuns in New Orleans. The convent/school is still occupied today although rebuilt several times and much enlarged.
1774- English religious leader Ann Lee (1736-1784) and a small band of followers first arrived in America. Her sect called itself the United Society of Believers in Christ's Second Coming, but to the rest of the world her followers came to be known as the "Shakers." 
http://www.cr.nps.gov/nr/travel/pwwmh/ny16.htm
1777-Birthday of  Mary Brant, a Mohawk, had nine children with the British superintendent of Indian Affairs. She managed his household and was his hostess for almost 25 years until his death in 1774. She then retired to upper New York state and was a loyalist during the American revolution. She supplied intelligence and ammunition for the British in the battle of Oriskany, August 6, 1777. Brant and her brother who was a warrior leader of the Iroquois were instrumental in aligning the entire Iroquois nation on the side of the British in the American revolution. Following the defeat of the British, she joined other refugees in Kingston, Ontario.  Several hundred thousand loyalists left, many going
back to Great Britain, others to Canada.
http://www.africanpubs.com/nativepubs/Apps/bios/0027BrantMary.asp
August 6- September 10,1787: the Constitutional Convention engaged in the "Great Debate" over the draft constitution, during which it determined that Congress should have the right to regulate foreign trade and interstate commerce, established a four-year term of office for the president and appointed a five-man committee to prepare a final draft of the Constitution.      
1801- The Great Religious Revival of the American West began at a Presbyterian camp meeting in Cane Ridge, Kentucky.
http://www.spiritjournals.org/revivalfire/Revivals/caneridgerevival.htm
http://www.sendrevival.com/history/caneridge/old_cane_ridge_meeting_house.htm
http://www.uky.edu/KentuckyAtlas/ky-cane-ridge.html
1815-With the end of the Napoleonic wars in Europe, and laws about
bringing "slaves" into the United States as "free labor," immigration to the U.S. increased to new levels as work was to be had. Between 1815 and 1860, 5,000,000 persons came to the U.S. Over half of the immigrants came from the British Isles, mostly from Ireland. The next largest contingent arrived from Germany, 1,500,000, not counting German-speaking French citizens from Alsace and Lorraine.  More than half the German immigrants settled in the upper Mississippi and Ohio river valleys.  They brought new techniques and craftsmanship. For instance, Ohio glassware was a superior type of glassware manufactured from 1815 to 1850.  The designation "Ohio" was generally applied both to the blown and molded glass produced in the Ohio River Valley region. Three of the leading manufacturers of this glassware were located in Mantua, Kent, and Zanesville, all cities of Ohio. The designation "Ohio" was also used to identify glass factories in the neighboring regions of West Virginia and western Pennsylvania.
1821- Birthday of Edward H. Plumptre, Anglican theologian. He served on the Old Testament committee for the 1881 English Revised Version of the Bible. Today, he is better remembered as author of the hymn, "Rejoice, Ye Pure in Heart."
1829-Birthday of  Marie Elizabeth Zakrzewski - pioneer U.S. doctor. MEZ graduated from a school for midwives without incident but when she was appointed chief midwife and professor, male opposition forced her resignation. On arriving in the U.S., she met Elizabeth Blackwell who helped her enter Western Reserve medical school for regular medical training. She assisted the Blackwell sisters in the New York Infirmary and ran the institution while Elizabeth was in England.   She served as physician and professor at the New England Female Medical College in Boston but left because the founder saw women's position in medicine limited to midwifery. She founded the New England Hospital for Women and Children in 1862 and served in various capacities there until 1899.
   In addition to her pioneering medical work, she developed lunchrooms for the working poor women and aid for poor Jews.   Her New England Hospital was the first one to trained nurses and offer social services.
1862 CSA ironclad "Arkansas" is badly damaged in Union battle.
1864-The Rebels evacuate Fort  Powell, Mobile Bay. attack   Yesterday
we wrote about the Battle of Mobile Bay, Alabama starting. It actually lasted
until August 23.  David G. Farragut, commanded a fleet of fourteen wooden ships and four ironclads. running through a minefield and past Confederate forts Gains, Morgan, and Powell, Farragut's fleet defeated a Confederate flotilla, including the Confederate ironclad Tennessee, and took one of the South's last major ports. The city of Mobile was taken in 1865.
1870- White conservatives suppressed black vote and captured the Tennessee legislature. A reform movement was afoot and states started outright restricting
blacks from voting, others made poll tax and literacy tests a requirement.  The
Southern states voting as a block made deals for a new president in an electoral
contest, by tenure gained control of committees as senator were voted by
the state legislators in this century, and while the North beat the South in the Civil War, the South now controlled bills, committees, and legislation and would dominate for almost a century to follow.
1890 - Denton 'Cy' Young pitched his first major-league baseball game on this day. He led the Cleveland Spiders past the Chicago White Sox. Young went on to enjoy a great baseball career, winning a total of 511 games (95 more than second place Walter Johnson) ... averaging more than 23 victories over 22 seasons, playing for Cleveland, St. Louis, and Boston (where he played in the first World Series, and won). The Cy Young Award was established in 1956, when the Baseball Writer's Association of America bestowed the honor on the best pitcher in major-league baseball for that year. The award has been presented every year since. In fact, from 1967 on, two Cy Young awards have been presented annually to the best pitcher in each major league.
http://memory.loc.gov/ammem/today/aug06.html
1905-Birthday of Clara Bow - U.S. film actor. CB was called the "'It' girl" as she portrayed the carefree flapper in early Hollywood films.   She starred in more than 30 films including the classic Wings but her strong Brooklyn accent prevented her from making it in talking pictures. Her various sex scandals also lost fan support but it was her voice that ended her movie career.    She won a beauty contest while still in high school that sent her to Hollywood. A good biography is J. Morella's The 'It' Girl: the Incredible Story of Clara Bow (1976).
http://www.gildasattic.com/clarabow.html
http://www.csse.monash.edu.au/~pringle/silent/ssotm/Jan96/
http://www.seeing-stars.com/ImagePages/ClaraBowGravePhoto.shtml
1906-Birthday of trombone player Vic Dickenson, Xenia, OH, Died November 16,1984.
http://www.harlem.org/people/dickenson.html
1911- Film and television pioneer and comedian Lucille Ball born at Butte, MT. In addition to her many other film and television credits, Lucille Ball always will be remembered for her role in the 1950s CBS sitcom I Love Lucy. As Lucy Riccardo, the wife of band leader Ricky Riccardo (her real-life husband, Desi Arnaz), her comedic style became a trademark of early television comedy. She was instrumental in many pioneering innovations in TV production. Desilu Productions, the company founded by Ball and Arnaz, insisted on filming in Hollywood instead of New York. This move is largely credited with creating a shift in TV production to the west coast. In addition, theirs was the first TV show to use 35mm film to increase the clarity of the final image, the first to use three cameras instead of one and the first to be filmed in front of a live audience. On Apr 1,1958, the final episode was broadcast, but I Love Lucy now is seen worldwide in syndication. Ball continued her involvement both before and behind the camera, appearing in three additional sitcoms. She became the first woman to head a major motion picture and TV studio when she purchased Arnazs share of Desilu Productions. Ball and Arnaz were divorced in 1960; she later married Gary Morton. She died Apr 26, 1989, at Los Angeles, CA.
http://www.geocities.com/babalufan/BabalusILoveLucypage.html
http://www.classicmoviemusicals.com/ball.htm
1918-Birthday of jazz promoter/sponsor Norman Granz , Los Angeles, CA.
http://www.artistdirect.com/music/artist/card/0,,407567,00.html
1921—Flute player Buddy Collette birthday.
http://www.jazzvalley.com/musician/buddy.collette
http://www.vh1.com/artists/az/collette_buddy/bio.jhtml
("Swinging Shepard's" is a great album ).
1925-Birthday of Bill Haley, rock 'n' roll's first teen idol, born in Highland Park, Michigan. Haley, with his group, the Saddlemen, at first played country-and-western, but in 1952 he dropped the cowboy image and changed the band's name to the Comets. Haley began recording cover versions of R'n'B hits, and in 1953, his "Crazy Man Crazy" became the first rock 'n' roll record to make the Billboard pop chart. Bill Haley and the Comets' biggest success came in 1955 when "Rock Around the Clock" rose to number one. Haley was the most popular rock 'n' roll idol until Elvis Presley came along, but by 1958 his career was basically over. He continued to work as a nostalgia act, mainly in Britain and Europe. Haley died on February 9th, 1981 in his hometown of Harlingen, Texas.
http://www.rockabillyhall.com/BillHaley.html
1927-Birthday of Canadian composer Dolores Claman, born in Vancouver. She and her husband, Richard Morris, became one of the country's most successful jingle-writing teams in the mid-1960's. Claman and Morris have also written several stage musicals and film scores, the theme for CBC's "Hockey Night in Canada" and the score for the film "A Place to Stand," made for the Ontario pavilion at Expo 67. The film won an Oscar.
http://www.hockeytheme.com/FrameRHistory.htm
1929-Birthday of Janice Lee York Romary - U.S. Olympic fencer (1952-1968) who in 1968 became the first woman to be the U.S. flag bearer in the opening ceremonies of the Olympics (Mexico City).
http://www.usc.edu/dept/CCR/theme/14.html
1930-Birthday of singer Abbey Lincoln, Chicago, IL.
http://www.amazon.com/exec/obidos/ASIN/B000000Y4A
/perpetualstarlig/002-1654770-2338401
1930- Mysterious disappearance at age 41, Joseph Force Crater, justice of the New York State Supreme Court. Never seen or heard from after disappearance on this date. Declared legally dead in 1939.  "Where is Judge Crater" signs appeared everywhere in the thirties. 
http://lists.uchicago.edu/pipermail/ua/2000-March/008688.html
http://home.eznet.net/~dminor/TM980613.html
1932-Birthday of singer and actress Della Reese. http://allmusic.com/cg/amg.dll?p=amg&sql=B63320roac489
1937-Maxine Sullivan records "Loch Lomond," NYC ( Voc 3169). http://www.harlem.org/people/sullivan.html
1945-Memorial observances in many places for victims of the first atomic bombing of a populated place, which occurred at Hiroshima, Japan in 1945,( it was August 5 in the United States ) when an American B-29 bomber, "Enola Gay," dropped an atomic bomb over the center of the city.  The pilot was Colonel Paul Warfield Tibbets, Jr. of Miami, FL., and the bombardier was Major Thomas W. Ferebee of Mocksville, NC. More than 205,000 civilians died either immediately in the explosion or subsequently of radiation.  If you had been reading history in America in the preceding months, it would have given you a sense of the time and in order to save lives, the atomic bomb was dropped.
1965-The Voting Rights Act of 1965 signed into law by President Lyndon Johnson, designed to thwart attempts to discriminate against minorities at the polls. The act suspended literacy and other disqualifying tests, authorized appointment of federal voting examiners and provided for judicial relief on the federal level to bar discriminatory poll taxes.  Congress voted to extend the Act in 1975, 1984, and 1991.
1948 - Seventeen-year-old Bob Mathias won the decathlon competition at the Olympic Games being held in London, England.
1949---Top Hits
Some Enchanted Evening - Perry Como
Again - Gordon Jenkins
Riders in the Sky - Vaughn Monroe
I'm Throwing Rice (At the Girl that I Love) - Eddy Arnold
1952-- At the age of 46, Satchel Paige becomes the oldest pitcher major league history to hurl a complete-game shutout as he beats the Tigers in 12 innings, 1-0. This record will last until Phil Nieikro blanks the Blue Jays, 8-0 to wins his 300th career victory in 1985.
1955- "Baby, Let's Play House" became Elvis Presley's first national chart single, reaching number 10 on Billboard's country chart.
1956-Birthday of soprano sax player Kenny G, whose full name is Kenny Gorelick.
1957---Top Hits
Love Letters in the Sand - Pat Boone
Tammy - Debbie Reynolds
Diana - Paul Anka
(Let Me Be Your) Teddy Bear - Elvis Presley
1957- 16 year-old John Lennon and his group the Quarrymen recorded "Baby Let's Play House" and "Puttin' on the Style" at a church social in Liverpool. The recording, made on the day Lennon met 14 year-old Paul McCartney, sold at a London auction in September 1994 for the equivalent of $156,000 Canadian.
1959 - A bucket survey showed that thunderstorms dropped 16.70 inches of rain on parts of Decatur County IA. The total was accepted as Iowa's 24 hour rainfall record.
1960-Chubby Checker performs "The Twist" on American TV for the first time on "American Bandstand.
1963- the New York Mets hired several rock 'n' roll acts, including Chubby Checker and Dee Dee Sharp, to perform before a game with the Pittsburgh Pirates.
1965- Marty Balin and Paul Kantner formed a folk-rock group that evolved into the Jefferson Airplane, the premier San Francisco psychedelic band of the late '60s. The Airplane made its debut the following month at a Haight-Ashbury club, and was signed to RCA later in the year. "The Jefferson Airplane Takes Off," their first album, was awarded a gold record in 1966.
http://www.jeffersonairplane.com/
1965---Top Hits
(I Can't Get No) Satisfaction - The Rolling Stones
I'm Henry VIII, I Am - Herman's Hermits
What's New Pussycat? - Tom Jones
The First Thing Ev'ry Morning (And the Last Thing Ev'ry Night) - Jimmy Dean
1967 - Dean Chance of the Minnesota Twins pitched five innings of perfect baseball, leading his team to victory over the Boston Red Sox. Chance was only the third player to pitch a shortened, perfect game.
1972 -Hitting his 660th and 661st career homers, Hank Aaron breaks Yankee legend Babe Ruth's record for most home runs with one team. Hammerin' Hank's' second homer of the day is a 10th inning blast which enables the Braves to beat the Reds, 4-3
1973---Top Hits
The Morning After - Maureen McGovern
Live and Let Die - Wings
Diamond Girl - Seals & Crofts
Lord, Mr. Ford - Jerry Reed
1973- Roberto Clemente becomes the first Latin-born player to be inducted into the Hall of Fame.
1979- The Cars don't pay attention to the sophomore jinx predictions and go two-for-two: "Candy-O" is their second straight album to go platinum.  
1981 - Golfing legend Lee Trevino was disqualified from the PGA Championship in Duluth, GA when the 'Super Mex' had his scorecard signed by Tom Weiskopf instead of himself.
http://www.golfeurope.com/almanac/players/trevino.htm
1981-After a seven-week strike that cut the heart out of the regular baseball season, major league players approved a plan for a split season with the post-strike games to constitute the second half. The New York Yankees, Oakland Athletics, Philadelphia Phillies and Los Angeles Dodgers were declared first-half champions, automatically qualify for special divisional playoffs
1981- Stevie Nicks' "Bella Donna" LP is released
1981---Top Hits
Jessie's Girl - Rick Springfield
Theme from "Greatest American Hero" (Believe It or Not) - Joey Scarbury
I Don't Need You - Kenny Rogers
Dixie on My Mind - Hank Williams, Jr.
1984- the Jacksons' "Victory" tour opened in Kansas City. The eight-story stage, designed by brother Michael, obscured the view from one-fourth of Arrowhead Stadium's 60,000 seats. Despite complaints about the $30 ticket prices, "Victory" proved to be the then-largest concert tour ever. The Jacksons played 55 dates in 23 cities, selling about 2.3 million tickets. Each brother raked in about $5 million . The promoter, Chuck Sullivan, lost $20 million because he agreed to pay all costs of the lavish production.
 1984- The Cars release their video for "Drive." Actor Timothy Hutton directed it.
1986 - Timothy Dalton became the fourth actor to be named "Bond ... James Bond." Dalton, 38, and his studio, United Artists, ended months of speculation as to who would star as Agent 007 in the 15th James Bond film. The character of Bond was created by writer Ian Fleming. Other stars to play the role of the suave, debonair and deadly double agent include: Roger Moore, Sean Connery and George Lazenby, with Pierce Brosnan as the James Bond for the 1990s.
1988 -Cub reliever Goose Gossage becomes the second player in major league history to record 300 career saves as he retires one batter in a 7-4 victory over the Phillies.
1988- Jose Canseco became the 11th player in major league history to hit 30 homers and steal 30 bases in a
season. The A's outfielder, with 31 homers, joins the 30-30 club stealing second base with one out in the ninth inning for his 30th as Oakland beat the Mariners, 5-4.
1989 -Boston Red Sox retire Carl Yastrezemski's #8.
1989---Top Hits
Batdance - Prince
On Our Own - Bobby Brown
So Alive - Love & Rockets
Why'd You Come in Here Lookin' like That - Dolly Parton
1996- Daniel Goldin, administrator of the National Aeronautics and Space Administration announced scientific evidence that there was life on Mars.
The discovery was made by Dr. Roberta Score and a team of American scientists.  Using electron microscopes, they examined a 4.5 billion year old Martian meteorite that struck Antarctica  13,000 years ago and found fossils of what appeared to be a "primitive form of microscopic life."
1996- The soundtrack to the film "She's The One," starring Edward Burns and Jennifer Aniston, is released. The album is record by Tom Petty and the Heartbreakers and features the single, "Walls
1999 -  "The Sixth Sense" opened with Bruce Willis starring as a child psychologist and Haley Joel Osment, who plays an 8-year-old who is visited by ghosts. As of July 24, 2001, it had rung up $293,501,675 at the box office.
I didn't realize Willis was a ghost. When you see it a second time, it gives
a different perspective to the movie.
2001- The Hall of Fame Veterans Committee comprised of five former players, five media members and five former executives, which was established in 1953, is to be replaced by a 90-member group made up of the members of the Hall of Fame (61), the recipients of the J.G. Taylor Spink award for writers (13), the Ford C. Frick award for broadcasters (13) and current Veterans Committee members (3). The new committee will be able elect players only once every two years and executives, umpires and managers only once every four years.
2002 Protecting the Giants' 11-10 lead over the Cubs, 32-year old reliever Robb Nen becomes the 16th and youngest closer to record the 300th save of his career.
Baseball Poems
Love of the Game
by David Michael Chambers
Crack of the bat
Love of the game
This is a picture
That needs no frame
From the pitcher's stance
High atop of the mound
To the cheer of the crowd
What a terrific sound
The ball flies high
Up into the air
When it comes down
Will it be fowl or fair?
The outfielder runs hard
Attempting to catch the ball
But into fowl territory
Alas does it fall
Once again
The pitcher comes set
Letting go with a fastball
His fastest yet
The batter then swings
With all his mustered might
Hoping to hit the ball
Clean out of sight
Clearing that outfield fence
Is what he longs to see!
Trotting around the bags
Crossing that plate with glee
A pop the batter does hear
As the ball shoots into the glove like a spike
Followed by the umpire's ringing up
The batter's third and final strike
On his way to the dugout
Smiling without shame
With a heart that's full of love
For this Baseball game
---------------------------------------------------------------------------
Dash Menkin—"Wog" Pictures
(This is an earlier picture, "Wog" pictures were inserted in the newsletter
section by me. Kit )
I thought I would let you know how my son Dashiell Menkin is
doing in the U.S. Navy. From time to time I have included
"public information" as he is on a six to nine month tour on
sail to the Mid-East waters ( if that is correct to describe.)
Here is his ship's newsletter and I put in three pictures
( he gets the ability to go "on line" from time-to-time)
________________________________________________________
Reaching out to the family and friends of USS PREBLE (DDG 88)
________________________________________________________
The CMC's Corner:  Welcome PREBLE Family & Friends!
CMDCM(SS) Rick West
Command Master Chief
Aloha!  I'm Master Chief Rick West and have just reported from Pearl Harbor, Hawaii.  I am honored and privileged to be the Command Master Chief of USS PREBLE and to work with her crew, families, and friends.  Moreover, I'm proud to be a part of this crew as we deploy in support of the Global War on Terrorism. From my experience, I can assure you that the key to a successful deployment is communication among the Command triad (CO, XO, CMC), the crew, and the families.  USS PREBLE's chain of command is completely committed to ensuring the crew and families are aware of the many resources available in today's Navy, and we will assist you in taking full advantage of those opportunities.
The following three websites are great starting points; I recommend you take a minute to log on and absorb the vast resources and readily available information.  First, check out Navy One Source at www.navyonesource.com, or you can call 1-800-540-4123.  This is the Navy's one stop shopping for support services.  The website is continually updated, and consultants are available via email or phone 24 hours a day, 365 days a year.   Another outstanding source of information is the Life Lines Services Network, available at www.lifelines.navy.mil.   The final CMC top 3 Navy website is Navy Knowledge Online, found at www.nko.navy.mil.  This site has a tremendous amount of great data regarding your Sailor's career and Navy information.
Furthermore, the PREBLE chain of command is dedicated to the idea that PREBLE is a family, a team. That team includes not only the crew, but their families and friends as well. We depend on you to help support our crew, and I want you to know that you can count on us to support you.  We are a TEAM!  Duke University's basketball coach Michael "Coach K" Krzyzewski often measures his team's success by the five-point play-which they symbolize with a fist.  There are five fundamental points that help make a team great:  Communication, Trust, Collective Responsibility, Caring and Pride.  Each is thought of as a separate finger of THE FIST.  Any one individually is important.  But all of them together are formidable.  If we all apply these processes, we will be successful.
The other two great assets in the PREBLE support arsenal are Mrs. Stacy Besserud, PREBLE's Ombudsman, and her assistant Mrs. Keziah Sanchez.  During my short time onboard, I have been very impressed with their planning and foresight in "taking care of PREBLE business and families." We are fortunate to have two very professional and hard working Ombudsmen; use them as a resource and keep them informed of any situation that may affect you and your Sailor. The Ombudsman plays a critical role as liaison between the families and the chain of command. It is the Ombudsman who takes input (requests for assistance, suggestions, etc) from the families, and brings them to the chain of command for action or referral.
Additionally, the Family Support Group is vital in helping meet the social needs of command families by providing camaraderie, companionship, and a source for up-to-date information. By providing these services, the Family Support Group serves as a forum to relieve stress and loneliness during separations. An active Family Support Group enhances crew morale, because Sailors know their families have a strong support network in their absence.  I encourage you to attend the Family Support Group meetings when you are notified they are being held.   In closing, do not hesitate to contact us if you have any questions or concerns. We are here to assist you, and look forward to doing so.  I look forward to serving you as your Command Master Chief onboard the best Destroyer in the Navy.  PROUD TO BE PREBLE!  HOO YA!
News From The Crew
Electrical Division - The Small But Mighty Sparks!
  -Dash is second from the left, now a "Wog"
        Deployment preparations and the ongoing challenges of maintaining PREBLE's electrical readiness have kept E Division extremely busy.  With the transfer of our shipmate EM2 (SW) Jessica Sommerville shortly before deployment, E Division is now a compact seven Sailor team.  We've gotten by, though, with a few ounces of inspiration and a few thousand ounces of perspiration!
        While underway, all of the Sparks have been working diligently on qualifications.  Congratulations to EM2 (SW) Chad Heffner and EM3 Soulasack Phommachanh for recently qualifying as Electric Plant Control Console operators, and to EMC (SW) Paul Schacht for his recent Engineering Officer of the Watch qualification!  Expect to hear about more achievements from the outstanding performers of this division in the near future! 
Hawaii and Tonga were both good opportunities for the division to relax and experience new cultures.  Many of us left Tonga with various woodcrafts and souvenirs, but all of us left these ports with a renewed fighting spirit.  As EM2 Dash Menkin frequently exclaims, "Go E Division!" 
Operations Department
. 
As you all know, PREBLE was in port Pearl Harbor, Hawaii May 23rd to the 25th for a short, but exciting visit.  Many crewmembers took pleasure in the breathtaking white sandy beaches, the impressive surf and inviting friendly atmosphere of the local people. From snorkeling at Hanama Bay to enjoying the delicious local foods, Sailors were able to relax and take in the "aloha spirit." 
From there, we set sail for the Kingdom of Tonga to partake in King Taufa`ahau Tupou IV's eighty-sixth birthday.  Anchoring on July 3rd and staying till the morning of the 6th, the crew was able to explore this small island in the South Pacific.  Around a dozen Sailors from the department took part in the Heilala Festival, a celebration of the King's birthday.  Many departed Tonga with authentic wooden statues and intricately etched swordfish bills. 
On July 10, Sailors who had crossed the equator for the first time, known affectionately as Pollywogs, were able to participate in the time honored tradition of Crossing the Line.  With LT Lambert leading the way, all the slimy Pollywogs were challenged with getting through each "station" in order to reach King Neptunus Rex and Davy Jones.  The stations included damage control, line handling and "rowing" a small boat placed on the foc'sle.  Once the Wogs reached the Court of King Neptunus Rex, the charges were stated and the verdicts decided.  Could the Wogs be called Shellbacks or would they have to go back to the beginning?  Many were pushed back to previous stations along the way, but all who participated succeeded in gaining King Neptunus Rex's and Davy Jones' favor and now can call themselves honorable Shellbacks.  All who participated in the event had a blast singing, exercising, and reverting back to childhood games.  When it was all over, the crew quenched their appetites with a steel beach picnic that included hamburgers, chicken and ribs.  Stomachs filled, old and new Shellbacks alike had a fun filled day.
Operations Department has kept itself busy with training, but has not forgotten our loved ones back home.  The following section is our "shout out" section where Sailors from the department have special messages for those back home.
BM3 Spagnolo would like to say to his parents, "Miss and love you both very much.  I will be home safe and sound soon."
SN Klups says "Mom and Ray I love and miss you guys!"
OS1 Feroni wants to tell his wife "Happy 7th Anniversary!  I love you very much."
SN Hill says, "Congratulations to my sister and Mike on their new baby, Madison.  Also, I want to say hello and I miss you to my nephews, Austin and Dakota, and to my niece, Selena."
SN Youngblood wants to tell his girlfriend, "Baby doll, I love you with all my heart and I miss you so much.  Baby , I can't wait to see you again!  Baby doll, I'm so lonely without you and you mean the world to me!  Love you, hugs and kisses, Josh."
SN Youngblood would also like to say to his family, "I love you with all my heart and I miss you all.  I'm doing good just kinda home sick!  But I hope things are well in Georgia.  I know you all are doing big things in Georgia.  Well once again love you all and see you all soon.  Keep me and the Preble in you alls prayers.  Love you, your son, Josh."
IT2 Willis would like to say the following:
To my mom, "I love you and am thinking of you.  Stay strong!"
To Aunt Gina, "I'm so proud of you, take care of the Jeep."
To Katie, "Wish you were here with me.  One Day!"
To Cory, "Happy Birthday!  You old man!"
To Aunt Helen, "I miss you and hope things are good."
OS2 Rosales sends,  "I would like to congratulate my sister Sandy for getting her drivers license. I love you mom and dad. Hugs to my brother and my sister in law Katie. Hugs and kisses to my cousins and my Tia and my Tio. Thank you all for helping take care of Jonathan. To my son, again, Happy 1st Birthday, I love you and miss you, mommy will be home soon."
Combat Systems Department
CE Division has gotten off to a good start since leaving San Diego with many new things being implemented to great success.  First, welcome to our new Electronics Maintenance Officer (EMO), LTJG Mike Johnson from USS SHILOH.  Also, LTJG Flores came to CE as the new division officer in June after attending Surface Warfare Officer School in Newport, RI.  Next, IC2 Painter has worked diligently to create "Warrior Vision", a 24-hour shipboard channel featuring pictures of the crew and other useful information.  The response from the crew has been great, and the division has been really supportive assisting him in creating the presentations shown on the channel.  Additionally, ET1 (SW) Nelson is running the United Through Reading program - see the article on page 2 for more details!
It has not been all work and no play for CE as we enjoyed many great sites and experiences during our two port visits.  In Hawaii, we viewed historical monuments, including the Arizona Memorial and the Battleship Missouri, as well as lesser-known attractions such as the "Blowhole" and the "Stairway to Heaven".  In Tonga, ETC (SW/AW) Fore, ET2 (SW) Reed, IC2 Painter and ET2 Herring represented CE division in the King's birthday parade. Since leaving Tonga, we had 9 "Wogs" participate in the Crossing the Line Ceremony to become "Honorable Shellbacks".  The night before the ceremony, ET1(SW) Nelson, ET2(SW) Reed, ET2 Robson, ET2 Herring, and ET3 Hecker performed a skit at the Wog talent show.   Although they didn't capture the prize, they received praise for their efforts, and all CE division members can now proudly say, "We are all Honorable Shellbacks!"
CF division continues to do well since leaving San Diego.  We have picked up two new team members. 
First, we would like to welcome Chief Petty Officer Joel Solow.  He has come to us from USS HOPPER to help us manage CF division, and he brings with him a wealth of experience and knowledge.  Additionally, we would like to welcome our new division officer Ensign Scott McBride, who joined us during our short port visit in Pearl Harbor.  CF division has been working hard training and maintaining our equipment and is excited to see what the future holds.
        We have enjoyed our port visits in Hawaii and Tonga.  Some of CF division spent the 4th of July ashore on a small resort island just off the main Tongan Island.  We enjoyed relaxing and taking it easy in this remote area of the Pacific, while those on duty enjoyed a steel beach picnic back onboard the ship.
 CF division also had 11 people participate in the crossing the line ceremony, thus becoming "Honorable Shellbacks." These new Shellbacks include LTjg Penrod, ENS McBride, FC3 Bjorkman, FC3 Correa, FC2 Dragoo, FC3 Castillo, FC3 Cruz, FC3 Hannah, FC3 Olig, FC3 Prosk, FC3 Sheppard.  It was a good ceremony, enjoyed by the Wogs and honorable Shellbacks alike.  CF division would also like to say hi to our friends and family back home and wish them well! 
The Weapons Department Warriors
        We've been underway for around a month now, and the Weapons Department is locked, loaded, and ready to fire.  Leaving our loved ones on the morning of 17 June was a first for many, but no less difficult for those who've done it time and time again.  But, as the lines were taken in, and as we manned the rails of the After Missile Deck, we looked on our Battle Ensign with Honor, Courage, and Commitment as "Anchor's Aweigh" sent us off on a journey most have never traveled before.  It was at this precise moment the old Navy recruiting words "It's not a job; it's an adventure" really struck true to the core of each and every one of us.
In our first 7 days, as we transited farther West than PREBLE had ever been before, Weapons Department kept very busy. WA Division, led by LTJG Reid McCoy and run by STGC Joseph Stewart and STG1 David Stivers, was able to conduct active sonar operations to sharpen their Anti-Submarine Warfare skills, as well as get the rest of the ship involved.  We experimented with a brand new enemy torpedo evasion maneuver that required excellent ship handling skills, and had as much fun as if we were pulling "kiddies" in a parking lot. The Gunner's Mates and Fire Controlmen, GM1 Eric Besserud, GM1 Ricky Atkins, FC1 Brian Rulifson, and FC2 Martin Habeck ensured that over 150 crewmembers were qualified in small arms, and GM2 Armando Lizarraga personally accounted for every bullet fired--he has yet to miscount!  This training is essential to ensuring our safety as we head into dangerous waters where not everyone is a friend of the United States.
We briefly stopped in Hawaii for maintenance and upkeep, and the Weapons Department was again hard at work!  ENS Alyson Miller's WG Division worked very quickly and efficiently to fix the 5" Gun's Optical Sight camera system, as well as repairing the ammunition feeder chute for the MK 38 25MM Machine gun.  All hands enjoyed some leisure time on the warm beaches of Waikiki watching the sunset at Duke's Bar & Grill and other local watering holes.
Our stay in Hawaii was cut short to head to the island Kingdom of Tonga to celebrate the King's 86th Birthday. Our first three days out, the Tomahawk Missile Strike Team spent 48 hours straight planning and executing over 100 training Tomahawk missions in preparation for possible future action. En route, many Weapon's Dept personnel were busy working on their professional development.  FC1 Emmanual Edu, GM2 Patrick Ryan, and STG2 Danny O'Rourke all earned their Enlisted Surface Warfare Pins, and TM1 Tracey Lynch and GM1 Daniel Davis re-qualified on PREBLE's specific systems.  Additionally, WS's Division Officer ENS Joshua Lindsay conquered a career milestone by earning the coveted Surface Warfare Officer designation; he is now eligible for selection for Command at Sea!
In Tonga we were able to enjoy the 4th of July Holiday without many maintenance issues; most everyone enjoyed purchasing wooden carvings of Tonga's ancient Gods of Love and Peace, as well as observing the King's Birthday Parade!  It was a sleepy island, but the relaxing 4th of July BBQ on a nearby resort island was just the thing everyone needed!
We left Tonga relaxed, and ready to continue our journey.  As we crossed the Equator, nearly 90% of the Department washed their "landlubber slime" off as they attempted to appease Davy Jones and pay tribute to King Neptune.  STGSN Colee Hill, STG2 Kristen Hill, GM3 Rachel Curci, FC3 Karen Harper and ENS Aly Miller each did a rendition of their respective weapon of choice superbly, and they were all blessed as Shellbacks by the Royal Court! A grand time was had by all in celebrating this tradition that dates back as far as the Middle Ages.
The long days between ports have also been filled with training, training and more training. The Small Craft Action Teams, led by STGC Joe Stewart and GMC Joe Langone, received considerably training, shooting over 10,000 rounds of ammunition on crew-served weapons such as the M60E3 machine gun, the HBM2 Browning .50 caliber machine gun, and the Granddaddy of them all--the MK 38 25MM Machine gun.  While powerful enough to daunt many a man, Weapon's women like FC3 Chelsea Mandeville, STG2 Mary Edwards, and GM3 Lisa Gordon have grabbed the rifle by the butt and fired away!   The Weapon's Warriors are Ready!!
Supply Department - The Backbone of the Ship!
The Supply Department has set high standards onboard since the beginning of deployment. The crew has been very pleased with our quality meals, clean laundry, and other quality of life services. S-2, the Culinary Specialist division, has done an outstanding job with the meals onboard thus far, offering T-Bone steaks, fried shrimp, short ribs, rib-eye steaks, and more.  Furthermore, our ice cream socials, popcorn, movie nights, and steel beach picnics have kept our shipmates happy. The SH's have also done an excellent job in maintaining high standards by providing clean laundry and fresh linen daily. The ship's store and barbershop hours have been adjusted to suit to the watch rotation hours in order to offer every Sailor a chance to get snacks and a decent haircut!  Our vending machines are also a big hit with the crew.
Another supply division demonstrating an outstanding performance early is the Store Keeper's division. Each division on board the ship depends on the SK's for numerous parts and supplies. From staples to cleaning supplies and paint, the SK's maintain a daily inventory to supply the crew's needs. The Disbursing Clerks have worked very hard at maintaining the crew's finances through the ship's ATM, allotments, providing change for the ship's store, and most importantly making sure we get paid. The DK's also allow Sailors to cash checks onboard.
Supply Department as a whole is the backbone of the ship. Quality customer service is essential to the morale of the crew during deployment. The standards have been set, and the consistency will carry on!
Resources Just For You!
Navy One Source: One stop shopping for support services!
Online:         www.navyonesource.com
Phone:         1-800-540-4123 
Life Lines Services Network
Online:         www.lifelines.navy.mil.  
Navy Knowledge Online
 Online:         www.nko.navy.mil
PREBLE Support - Points of Contact
Mrs. Stacy Besserud, Ombudsman
        Mrs. Keziah Sanchez, Assistant Ombudsman
Care Line:   1-866-PREBLE8
Online: http://ddg88-jrombuds.tripod.com
        Command  Master Chief Rick West
        Email:         cmc@preble.navy.mil
        Public Affairs Officer / Newsletter Editor
        LTJG Ben Baran
        Email:        pao@preble.navy.mil
Official USS PREBLE (DDG 88) Website
        Online: www.preble.navy.mil
Family Support News
Ombudsman Greetings!
Dear PREBLE Families,
I hope that the deployment is treating you well thus far.  For those of you who do not know me, my name is Stacy Besserud, and I am the appointed Command Ombudsman.  The Command Ombudsman is a direct link between the command and its families. We often find ourselves in need of someone to talk to that understands our questions and concerns. As your Ombudsman, I am that understanding individual. Please know that I uphold the Ombudsman Code of Ethics, which includes confidentiality when you speak with me. The only issues that I am required to report are potential suicides, suspected and established child or spouse abuse cases, drug or alcohol abuse, potential homicide, violence, and life endangering situations. Confidentiality is of the utmost importance to me.
As Ombudsman, I am a referral agent who serves as your direct resource to knowledge.  I maintain current resource files with information on military and civilian community agencies that can help you solve a variety of problems and successfully meet the challenges you might face during the deployment. One such challenge could be a family emergency, in which I can assist families in contacting the Command for a variety of reasons.  I look forward to sharing knowledge with you. Feel free to contact me via email or phone if you need assistance.  I am a point of contact for all family members connected to the command - including spouses, parents, and extended family members.  Please remember that I cannot perform miracles.  I am a spouse just like some of you, happily volunteering my time for the benefit of everyone in the PREBLE family.
Although there may be some concerns regarding my relocation during the deployment, rest assured that this in no way will affect my duties as Ombudsman.  The majority of my duties are handled over the phone or computer.  This places me in the large group of families who opt to be closer to family and friends during deployment. My Ombudsman Assistant and Family Support Group (FSG) Coordinator are in the San Diego area to aid me if needed.  Remember, I am just a phone call or click away!
My Ombudsman Assistant, Keziah Sanchez, has done a fantastic job of developing and maintaining our new website.  Information is continually updated, so please check out the Ombudsman and FSG website frequently at http://ddg88-jrombuds.tripod.com.  The address must be entered exactly as previously stated to make sure that you are able to access the website.
Adrienne Robson, FSG Coordinator, has been organizing some great get-togethers, parties, and other activities with the help of other spouses.  The FSG is designed to build the bonds of camaraderie and help improve the flow of communication between the command and our families.  I encourage you to empower yourself with knowledge and support your FSG by attending monthly meetings and events.  The website will include details on events, meetings and much, much more!
Do you want to receive invaluable information and updates?  Become a part of my email tree by sending your request to ombudsman@preble.navy.mil.
Please keep yourself busy during the deployment, as this aids in making the time go by faster.  Have a safe summer and keep in touch.
Sincerely,
Stacy Besserud
USS PREBLE Ombudsman
Cell Phone: 858-449-6534
Care Line: 1-866-PREBLE8
From the Ombudsman Assistant
Hello Friends and Family of USS PREBLE,
My name is Keziah Sanchez, and as of April 2004, I was appointed to the position of Ombudsman Assistant for USS PREBLE. As many of you know, our Ombudsman, Stacy Besserud, will be leaving the San Diego area during our ship's maiden deployment. This is the primary reason why my position was created. I was brought in to assist our Command and Stacy with any task that they request, here in our homeport. Furthermore, I will be a representative of our Command should something occur and Stacy is unable to be present. I also would like to clearly state that in NO WAY, SHAPE, OR FORM does my position infringe on or take on the duties or responsibilities that are outlined for our Ombudsman, Stacy. All questions, concerns, emergencies, and crisis situations should be directed to Stacy alone. Admittedly, at this time I am not as capable as she is to handle such situations; and furthermore, I was appointed to this position with the understanding that I was not to handle such responsibility.
I am confident that this deployment will run smoothly and quickly as long as we keep our lines of communication open! I look forward to doing my very personal best in every task that is requested of me.
Very Respectfully,
Keziah Sanchez
USS PREBLE Ombudsman Assistant
Mailing List
Other friends and family members can enjoy receiving the newsletter also.  Just send an email with your request including their name and address.  Both U.S. Postal Service mail and email addresses will be accepted.  Also send any address changes or to be taken off the mailing list.  Please contact the USS PREBLE Public Affairs Officer via email at pao@preble.navy.mil.
The Commodore is edited by LTJG Ben Baran.  Feel free to forward any suggestions or comments to him at pao@preble.navy.mil.  Articles and messages to loved ones for printing in next month's issue will also be accepted!
here is a link to the full USS Preble Newsletter:
http://www.leasingnews.org/items/The%20Commodore%20July%202004%20(2).doc
Here is a picture I have on my desk with Sue at
his graduation at Great Lakes, Illinois:
Mail does get to the sailors, and packages take longer
and go through a security process, but arrive:
EM2 Dashiell Menkin
E - DIVISION
USS PREBLE (DDG 88)
FPO, AP 96675-1303
--------------------------------------------------------------------------------