[headlines]
--------------------------------------------------------------

CaringBridge Connections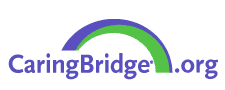 (Most current up-dates: click on Caringbridge link)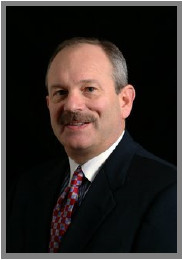 Chris Walker, CLP, president CLP Foundation, GreatAmerica, is fighting an inoperative pancreatic cancer. He has a current up-date here:
http://www.caringbridge.org/visit/chriswalker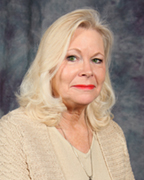 Rosanne Wilson, CLP, P.B.P, former treasurer National Association of Equipment Brokers, on the Leasing News Advisory Board is also fighting cancer. Messages and tributes are posted:
http://www.caringbridge.org/visit/rosannewilson/mystory
Jeffrey Taylor, well-known leasing trainer turned author, has been at Scottsdale Health Care Hospital, Shea, Scottsdale, Arizona for 40 days. He does not have access to his lap top or the web.
http://www.caringbridge.org/visit/jeffreytaylor2


[headlines]
--------------------------------------------------------------

[headlines]
--------------------------------------------------------------

New Hires--Promotions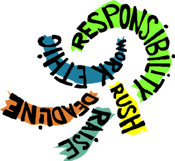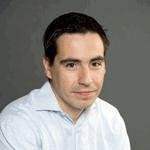 Alfredo Anguiano named vice-president and area manager for U.S. Bancorp Equipment Finance, to focus on clients in Los Angeles and Santa Barbara Counties. He previous was vice-president, Senior Account Executive, GE Capital (January, 2006-June, 2011), Vice-President, Citigroup (August, 1999-December, 2004). He has a MBA in Finance and accounting from Tulane University, A.B. Freeman School of Business (1997-1999)
http://www.linkedin.com/pub/alfredo-anguiano/10/60a/1a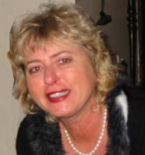 Denise Beauchamp was hired a Vice-President, Government Leasing and Finance, U.S. Bancorp Finance, Jacksonville, Florida. Previously she was Key Government Finance, Leasing Manager, South, Key Equipment Finance (April, 2008-June, 2011), Senior Vice-President, Government Leasing and Finance, Banco Popular North America (August, 1998)-April, 2008) she held the same position at Kislak National Bank which was purchased by Banco Popular North American in 2005. She has an MBA, Finance, from University of Central Florida (1986-1989).
http://www.linkedin.com/pub/denise-beauchamp/16/2aa/694

Jeffrey Giannelli named vice-president and area manager for U.S. Bancorp Equipment Finance, to focus on clients in Orange County, and the Ontario and San Diego markets. He previously was regional sales manager at Summit Funding Group(August,2010--June, 2011), Vice-President RBS Asset Finance (April, 2005-March, 2010), vice-president, Merrill Lynch Capital (2004-2005), Vice-President Fleet Capital (1999-2004), Vice-President, Sanwa Business Credit (1997-1998), Account Manager, GE Capital (1995-1997).
http://www.linkedin.com/pub/jeff-giannelli/18/86b/296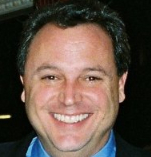 Steven Jason has been appointed Senior Vice-President at All Points Capital, New York. Previously he was managing member, JD Capital Management Associates (2001-June, 2011), Director of Lessor Credit, New World Lease Funding, LLC (2004-2010), Vice-President, Superior Bank FSB (1994-2002). He earned a BA in Economics from State University of New York at Albany (1977-1981).
http://www.linkedin.com/pub/steven-jason/a/2a4/12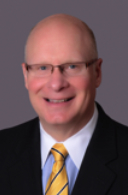 William Johnson has joined United Capital Business Lending, Hunt Valley, Maryland as Senior Vice President of Sales and Business Development. He previously was Iowa/Illinois Market, Business Development Officer, Wells Fargo Bank (December, 2010-June, 2011), Banking and Finance Sales Training WDJohnson (July, 2010-June,2011), Senior Vice-President, Managing Director of Sales, CIT (March, 2008-July, 2010), Senior Vice President/Managing Director, Western Region, CIT(January, 2007-March, 2008), Vice-President of Sales, Regional Sales Manager, CIT (June, 2000-December, 2006), Vice-President, Director of Business Development, CIT (February, 1999-June,2000), Regional Account Manager, CIT (July, 1997-January, 1999), Business Development Office, The Money Store(June, 1994-July, 1997), Commercial Lending Officer, US Bank(October,1993-June, 1994), Vice-President, Regional sales manager, Wells Fargo Bank(April, 1989-August, 1993.) He has a degree in Business, University of Denver (1980-1984), and Southwest Minnesota State University (1978-1980).

Kurt Kolesha named vice-president and area manager for U.S. Bancorp Equipment Finance, to focus on clients in New Hampshire, Maine, Massachusetts, Rhode Island and Vermont. He previously was Business Development Manager, TCF Equipment Finance (June, 2010-June, 2011), Senior Business Development Manager, TCF Equipment Finance (food processing, packaging and plastics verticals) (May, 2009-June, 2010).
http://www.linkedin.com/pub/kurt-kolesha/19/b8b/884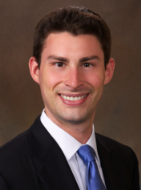 Timothy McCormick has been promoted to the position of Business Development Manager – Equity Placed., Commonwealth Capital Corp, Clearwater, Florida. He has worked fro Commonwealth Capital since May, 2008. He graduated Lehigh University, College of Business and Economics, with a BS in Accounting (2002-2006).
http://www.linkedin.com/pub/timothy-mccormick/11/178/447
Michael Ruback promoted to vice-president, structured credit, Key Equipment Finance, Superior, Colorado. Previously he was Lead Credit Manager, joining Key, March, 2008, Vice-President, Merrill-Lynch (2001-2008). He has an MBA in Finance from the University of Nebraska at Omaha (2000-2001), degree from University of Kansas (1996-2000).
http://www.linkedin.com/pub/michael-ruback/2/3b2/762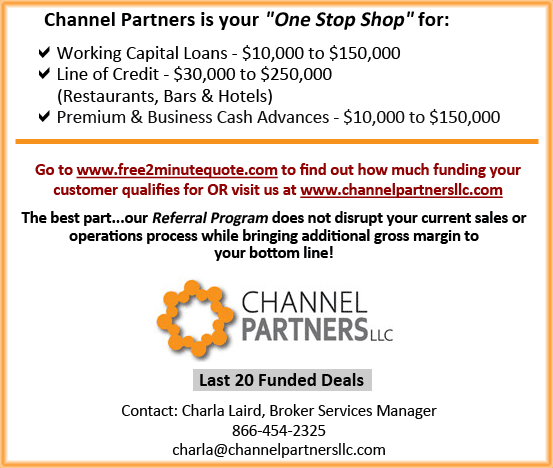 [headlines]
--------------------------------------------------------------

Letters? We get eMail?
(chronological)
FBI Operation Lease Fleece---Update
http://leasingnews.org/archives/Jun2011/6_27.htm#fleece_update

"In your "perp walk" in this morning's newsletter, I did not see anyone who was six or seven, ages at which there might not be a strong sense of what is right or wrong. Chronologically, all seemed to be adults and I assume Adam Zuckerman has also passed the age at which reasoning begins. Morally, the "perps" are six or seven years in age and I wonder what kind of education and training they have given to their children, and in some cases, grandchildren.
"As guilty are those who keep advance payments, collect extra payments and include an Evergreen clause in their lease documents. If the industry wants to police itself these behaviors should be banned and for anybody who uses such techniques the various lease organizations should institute a wall of shame. These lease shenanigans have been going on forever it seems and yet we still have people who wonder why government is looking to get more involved in the industry. An Evergreen lease is really a euphemism; a better name would be Evertheft. Stopping egregious leasing practices should be a big part of all the lease organizations' operations."
Jerry
Jerry Bernardy, Commonwealth Capital
(Taking your comments one step further, funders who accept leasing contracts with Evergreen clauses without a notification process to the lessee are as guilty. They have co-responsibility, particularly when they "buy" the stream of payments and collect them from the lessee, and have an "agency" relationship. Editor)
Five Point Capital, San Diego, California
Bulletin Board Complaint Up-Date
Financial Pacific, Federal Way, Washington
Co-Bulletin Board Complaint
by Christopher Menkin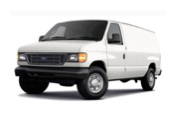 "I appreciate what you do as ombudsman for a wide variety of parties in our industry, and I congratulate you on the successes you've had helping folks who have been otherwise unable to get appropriate solutions.
"I have done business with Financial Pacific Leasing for more than 18 years and 700+ transactions approved by them. I have never experienced anything but total professionalism and integrity from them. I've been to their offices and met with them at various industry conferences. I feel like I know their corporate culture and feel it is a smear to suggest that Financial Pacific would 'cause their client's vehicle's plates and registration to be canceled by the Massachusetts Registry of Motor Vehicles' as an attorney has apparently accused them.
"It's no surprise to me that an attorney would write such a provocative statement and use language including 'unwarranted action.' The lawyer is doing his job and I don't fault him for that. Obviously, however, just because a statement was written by a lawyer, doesn't make it true. In this particular case, I object to the implication in Leasing News that Financial Pacific 'caused' any part of Commercial Technologies, Inc's troubles with plates, registration or residual, when there is nothing in what you've reported that supports any such conclusion.
"Financial Pacific Leasing is a top-quality organization, and I'd hate to have their reputation sullied by having some lawyer's accusations and insinuations get published on the internet, on a site which presents itself as fair and unbiased, without at least challenging the lawyer's intentionally provocative statements. There are plenty of leasing companies with questionable or unethical business practices, but Financial Pacific isn't one of them."
Sincerely,
Gary Greene, CLP, BPB
GGreene@Lease-Smart.com
(When the writer of an article is noted, it means opinions expressed are the opinions of the writer and he certainly then can be "bias," meaning have an opinion. This was the case here. As to being fair, both Five Point and Financial Pacific's comments were printed without being edited. I hope that clears up your concern about being "fair."

(The complaint was not about being a bad company or a good company. I specifically asked for information from Financial Pacific about when they transferred the title to Five Point. They did not provide this. They also did not call Five Point in April, May, and early June and seemed to wash their hands as they had been paid. It was no longer their problem. The Evergreen Clause was not their concern. They obviously behaved as if they had no responsibility to the customer.
(The answer to your other question was in Paul Menzel's comment, when Leasing News asked them to get involved, as well as the other questions, what they did was they called Five Point Capital. Why did this not happen in March?
(Financial Pacific does not have notification for Evergreen Clauses in their lease contract nor requires their discounters to include notification, and by this, indeed, supports non-notification of the lease expiring. In addition, in this complaint, it appears they did nothing to help the client until Leasing News got involved and neither party wanted the complaint to be brought public; again as evidenced by Mr. Menzel's comment.
(As to the attorney letter, perhaps you did not see the original complaint by the lessee:
("The worst part, is that not only did I get roped into an auto renewal, but they cancelled the registration without notice 5/3/11, when the lease went from Financial Pacific back to Five Point and at this point no one has gotten back to me on how to get this on the road.
("Financial Pacific tells me Five Point has the title, but Five Point says they know nothing of the cancellation of my plates and has done nothing about it.
("Without that van on the road, it is really hurting my business! If I had to suck it up another year and pay because of the clause I will, but not if I can't legally drive the vehicle."
(The lessee was forced to go to an attorney and then Greg Wells says the letter written on June 1 never made it to Five Point, implying they would have done what? The earlier telephone calls from the lessee counted for nothing? ---and this is their second "Evergreen Clause" complaint in a month. The complaint was legitimate. Editor)

CODA--FIVE POINT CAPITAL CONTRACT, Paragraph 15:
"RETURN OF EQUIPMENT, RENEWAL: If no default exists or has occurred under this Lease, you may, at the end of the Base Term of any renewal term, purchase all (but not less than all) of the Equipment for its Fair Market Value. Unless there has been a separate purchase option or buyout agreement attached to this Lease, then at least 120 days prior to the end of the Base Term you must give us written notice via certified mail that you will purchase the Equipment or that you will return the Equipment to us, postage and insured to be paid by you. If you do not give us such written notice or if you do not purchase or deliver the Equipment in accordance with the terms and condition of this Lease then this Lease shall automatically renew for a 12 month term, and thereafter renew for successive 3 month terms until you deliver the Equipment to us. During such renewal(s), the Rent shall be the highest monthly rate set forth in this lease. We may cancel the renewal by sending you written notice 90 days prior to such renewal term. We will use our reasonable judgment to determine the Equipment's Fair Market Value. Any End of Term option may become null and void at our discretion in any Event of Default occurs or continues at any time during the term of the Lease. Upon payment of End of Term option price, and if no default exists, we shall transfer our interest in the Equipment to you "AS IS WHERE IS" without any representation or warranty whatsoever and this Lease will terminate. Provided you have given the required notice, and are not then in default, you shall return the Equipment, freight and insurance prepaid, to us in good repair, condition and working order, ordinary wear and tear excepted, in a manner to a location designated by us."
Automatic Renewals: The States Respond
by Barry Marks, Esq.
http://leasingnews.org/archives/Jun2011/6_22.htm#renewal

"Barry's well-written piece in this morning's edition is spot on…and no one should be surprised. Last year, I was contacted by legislators regarding my knowledge of evergreen practices and it took considerable restraint not to spill the beans! There is at least one opportunity to turn this potential liability into a solution, something we introduced when we launched Dell Financial Services.
"Though the lessee is contractually liable for EOT notification, communication from the lessors to the lessee can and should become routine. EOT notification should be viewed as another selling opportunity.
"Like so many other conflicts in life, we have the opportunity to self-police or in the absence thereof, to have the solution imposed upon us by others. From what I have observed, and what Barry implies, the latter is about to overwhelm the industry.
"One wonders where the ELFA, NAELB, NEFA, and other associations have been in at least circulating the issue for serious consideration….that's what associations are for.
"The hell or high water lifeline was once thought to be the essence of the ability to offer leasing on a consistent basis and that has been at least partially attacked. The evergreen is likely to be attacked more aggressively."
Ralph
Ralph Mango Project Management Coordinator | comScore, Inc. (NASDAQ:SCOR)
LEAF Investor asks what should he do
http://leasingnews.org/archives/Jun2011/6_22.htm#leaf_investor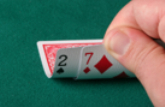 "**** ******* with LEAF told me 10 months ago that I should not worry about at least getting my original principal back from LEAF iii and 4. Now I am concerned this will not happen.
LEAF was sold to me as a safe fixed income investment for my retirement. I read the prospectus after I had already given my "trusted" financial advisor my money. I was told there was nothing to be concerned about. It sucks having one fourth of my retirement savings in limbo. I have now learned the difference between a certified financial planner with a fiduciary duty to their clients and others who are just interested in the largest commission."
(name with held)

+++++++++++++++

"I would be interested in knowing more about the relationship between the LEAF executives and the Cohen family. I met all of them in Philadelphia in early 2009, and they had a positive spin on everything, making it seem like everything was under control and all problems were in the past. But the fact remains that the LEAF guys destroyed considerable asset value for the Cohen's, so I question whether that relationship might have gotten chilly..."
Sincerely,
Nicholas E. Radice

(It appears they are no longer interested, thus the new Guggenheim relationship, and other changes. With FUNDS I, II, III, IIII losing money, I would imagine the parent company would not be happy to be associated with the poor performance, as well as reputation. Editor)
+++++++++++++++
"I was reading your article today on LEAF and all the problems it is having. It truly is sad to see a once strong, viable company (I almost went to work for them) go down hill. I wanted to make comment to you that seem to run in my industry now, Asset Management, Collections, settlements. I called the CFO of a division of LEAF about a year ago. Of course I asked him if he had any bad debt over 1, 2 and 3 years that he would like us to collect on or possibly buy, and I was told, 'Our AR is just fine, no need for a "Special Assets" department.
"Same thing happened at ACC Capital and ***** ****. I have probably called ******* no less than once a month for 8 months, always to be told, 'We have NO PROBLEM with our aging AR, we are solid there'
".....I guess the point I am making and the question I am asking you, why are these people lying to me? I have been an AVID reader of yours for years and would appreciate any insight as to why someone would lie to me when they are going under and I could actually help recoup lost dollars. Maybe pride? Thanks for a wonderful story Kit. Keep up the great work!"
Sincerely,
Alan J. Schwab
Director-Sales & Marketing
Dynamic Recovery Services, Inc.
4101 McEwen Rd. Suite 150
Dallas, Texas 75244
800-886-8808 Ext 2224
Fax: 972-484-3718
www.drsinc.us
(They must have thought no one could help them. Could be pride. Don't know why Lease Police does not have more clients, for instance. Must be pride here, too. Editor)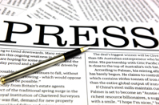 "I would like to inquire about your process for having our press releases published on your website. Can you please let me know if there is someone I can speak with about this or what your procedures are for submitting these types of news releases from our company?'
Best Regards,
Patty Schuebel
Ecologic Leasing Services
www.ecologicleasing.com | 726 Forest Park Road, Suite 100, Great Falls, VA 22066 | +1.703.791.1943 Direct | Skype Name: patty.schuebel | LinkedIn: http://www.linkedin.com/in/pattyschuebel
(Just send them in word to me as you have done this email. I do get them in pdf, but have to convert them.
(If I see a press release in a competitors edition, often I won't use it because it will be old by the time we put it on, or if I do use it, it will be low in group. I say this as you should send to us the late afternoon or night before ---we are M-W-F…so Sunday, Tuesday, Thursday---advance us a copy and then the others first thing in the morning or at same time.
(I also suggest sending, even if you think we may not use it, because if it is a slow news day, I will be printing more press releases than I normally do. Editor


NEFA-Baltimore Crab Feast-Who Shows Up!
http://leasingnews.org/archives/Jun2011/6_15.htm#crab_feast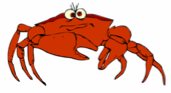 History is what the industry is now

Smaller

More caution

Less business

Higher rates once past a bank lending to super A credits

Easier to commit frauds

Less client loyalty (more on the equipment side than on the vehicle side)

Everyone watching expenses

Many surviving on smaller volume and less overhead
Isn't that's why the crab feast had 41, not 80???/
(name with held)
Leasing 102 by Mr. Terry Winders, CLP
"Banks Want to Regulate Size of Broker Fees"
http://leasingnews.org/archives/Jun2011/6_13.htm#regulate
"Mr. Winders' Leasing News article for today was right on point!
"Keep this great stuff coming!
"Our bank has always had a sliding cap on points depending on deal size so if we see a borrower that doesn't question pricing and we feel the quote is excessive, our antenna is up and we are on high alert!
"If we need to offer skinny pricing so will the broker/lessor!"

Bob Robichaud, CLP
Vice President, Equipment Finance Department
Commerce National Bank
3818 E. Coronado Street, Suite 100
Anaheim, CA 92807
(This ad is a "trade" for the writing of this column. Opinions
contained in the column are those of Mr. Terry Winders, CLP)
Leasing Industry Help Wanted


NATIONWIDE SALES POSITIONS AVAILABLE
Medical app only to 200k, Commercial app only to 150k Superior COF's-Superior Buying window-Superior back office Please contact Steve Schachtel at 973-339-9900 ext. 101
or email at sschachtel@usfunding.us
For information on placing a help wanted ad, please click here:
http://www.leasingnews.org/Classified/Hwanted/Hwanted-post.htm

Please see our Job Wanted section for possible new employees.
[headlines]
--------------------------------------------------------------

[headlines]
--------------------------------------------------------------

[headlines]
----------------------------------------------------------------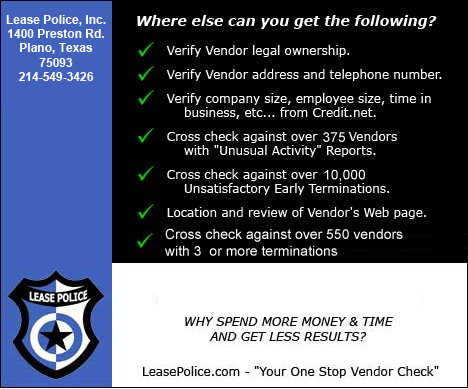 (Leasing News provides this ad "gratis" as a means
to help support the growth of Lease Police
Please send to a colleague---Leasing News is Free
This Day in American History
-------------------------------------------------------------

SuDoku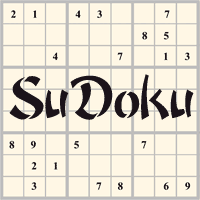 The object is to insert the numbers in the boxes to satisfy only one condition: each row, column and 3x3 box must contain the digits 1 through 9 exactly once. What could be simpler?
http://leasingnews.org/Soduku/soduko-main.htm
--------------------------------------------------------------

Daily Puzzle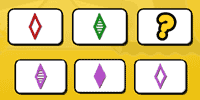 How to play:
http://www.setgame.com/set/puzzle_frame.htm
Refresh for current date:
http://www.setgame.com/set/puzzle_frame.htm
--------------------------------------------------------------


http://www.gasbuddy.com/
http://www.gasbuddy.com/GB_Map_Gas_Prices.aspx
http://www.gasbuddy.com/GB_Mobile_Instructions.aspx
--------------------------------------------------------------

Weather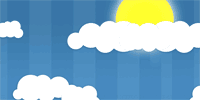 See USA map, click to specific area, no commercials
--------------------------------------------------------------

Traffic Live---
Real Time Traffic Information
You can save up to 20 different routes and check them out with one click,
or type in a new route to learn the traffic live
--------------------------------