Chief Credit Officer St. Cloud, Minnesota

10+ Years Exp. Key Management or
lending role in leasing industry
Click here for more information

www.northlandcapital.com
Our partners, Harvest Land Cooperative and its financial division AgQuest Financial, provides strength and resources that allow us to offer competitive rates and specialized service that comes from a small-company atmosphere.
Monday, September 12, 2011

Today's Equipment Leasing Headlines

Chase Industries---Embezzlement or Just Bad Business?
Classified Ads---Sales
Vacation Notice from Kit Menkin
Charles Schwartz Popular at Essex County Correction Facility
Retaining Advance Deposits and Rentals
and Jeffrey Maricle of Global Funding
Career Crossroad---"Telling My Employer I am Leaving"
Classified Ads---Help Wanted
Leasing 102 by Mr. Terry Winders, CLP
Evaluate Your One Year Plan Every Three Months
Allegiant's Chris Enbom's Brother Premiers on TV this Wednesday
Top Stories September 6--September 8
Bank Beat---11th Bank to Fail in Florida This Year
Average Office Lease Remain Low
Ira Romoff Walk4 Hearing
Austin, Texas Adopt-a-Dog
News Briefs---
$1.2 Trillion of Nervous Money Floods Into U.S. Banking System
List of Capital raised among banks in 2011
BNP Paribas, Credit Agricole May be Downgraded/Greece holdings
US Mortgage Rates Fall and 15 year refinances boom
Microsoft reinvents — Windows 8 — for PCs and tablets
Broker/Funder/Industry Lists | Features (collection)
Top Ten Stories Chosen by Readers | Top Stories last six months
Paul Simon 's Stirring Performance at 911 Ceremony
You May have Missed---
Sports Briefs
Gimme that wine
This Day in American History
SuDoku
Daily Puzzle
GasBuddy
Weather, USA or specific area
Traffic Live----

######## surrounding the article denotes it is a "press release" and was not written by Leasing News nor information verified, but from the source noted. When an article is signed by the writer, it is considered a "by line." It reflects the opinion and research of the writer. It is considered "bias" as it is the writer's viewpoint.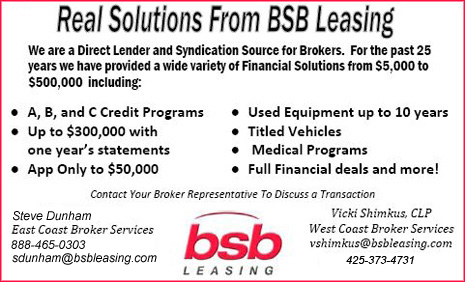 [headlines]
--------------------------------------------------------------
[headlines]
--------------------------------------------------------------
Send Leasing News to a Colleague. We are "Free."

Leasing 102
by Mr. Terry Winders, CLP
Evaluate Your One Year Plan Every Three Months

In the last Leasing #101, it centered on "Planning for Next Year."*
Business plans and budgets should be guides to your business efforts and need to be grounded in reality. When times are tough nothing is more important than a strong business plan. The principal parts of your business plan, and their sequence, vary from leasing company to leasing company because of their capabilities like cost of money, size of transaction, number of employees, etc. But as a general rule, your plan should answer the following questions:
1. Company objective, direction and capabilities.
2. Where are we now, and why? (situational analysis)
3. Where do we want to go (are we doing the right things now to reach our intended customer base?)
4. Where should we be headed in light of the economy?
5. How do we get there? (development of action programs to achieve objectives)
6. What resources are required and how much will it cost to achieve our goals (budget preparation)
7. How will we know if we are on course or not? (monitoring performance and control
8. What if unexpected events occur or key assumptions prove invalid? (contingency plans)
Please keep in mind that this outline is only a general guideline. You may have good reason to add to it, omit some sections, or rearrange their sequence, depending on your reading of where your opportunities are and what needs to be done to realize them.
I think one of the main purposes of a business plan is to stop, look at what you are doing, and reevaluate the future based on your company capabilities. Hard economic times may shift, your market will change, and to continue down the same plan is certainly the wrong course of action.
Just as the Defensive Coordinator and Offensive Coordinator change their tactics in a football game, you need to reevaluate your moves too, at least every three months to stay on top of the changing economy.
Some companies try to reinvent themselves and head into markets that they are convinced will provide great opportunities, only to find tough going and limited business. Therefore, besides just drawing up the plan you need to investigate thoroughly any major change in markets or direction. The plan is a chance to "think" about what you can accomplish and look for markets that your needs fit into. If your plan is just throwing darts at a phone book in today's economic time's you better start telling your people to begin looking for work.
Management has a responsibility to direct the business activities, not to just complain and try to drive people harder.
I am always reminded that President Jimmy Carter was the hardest working president that we ever had and also the least effective. Hard work is important, but working smart accomplishes much more.
I would check out your local trade show facilities and attend the show and listen to the distributors to see what markets are holding their own and where to look for Lessees. There are still lots of markets where equipment is being sold and leasing or financing is hard to come by. Make your capabilities known and do some homework before approaching new markets or territories.
Once again you need to revisit the plan every so often (not over three months) to reevaluate the correctness of your direction. Also if you choose to enter new markets make sure your sales staff is prepared to understand that market or perhaps hire people familiar with the that industry. Just because a market appears attractive you can spend a lot of effort, money, and time developing it. Therefore do not go after more than one new market at a time.
Evaluating your business plan from an objective view should be a constant activity. The strongest advantage American businessmen have is the ability to recognize mistakes and make adjustments as needed instead of waiting for next year to change direction. Commercial equipment leasing has to be flexible and adaptable to changes to survive.

Mr. Terry Winders, CLP, has been a teacher, consultant, expert witness for the leasing industry for thirty-five years and can be reached at leaseconsulting@msn.com or 502-649-0448
He invites your questions and queries.

* "Planning for Next Year
http://leasingnews.org/archives/Sep2011/9_06.htm#planning
Previous #102 Columns:
http://www.leasingnews.org/Conscious-Top%20Stories/Leasing_102/Index.htm
(This ad is a "trade" for the writing of this column. Opinions
contained in the column are those of Mr. Terry Winders, CLP)


[headlines]
--------------------------------------------------------------
Leasing Industry Help Wanted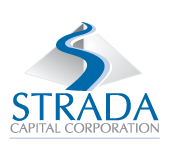 ---
Executive Director of Sales
Laguna Hills, CA


Base Salary, performance bonuses, sales overrides, full benefits
Require excellent track record of integrity based performance with strong leadership skills for business development.
Manage existing sales force. Optimize diverse array of financial products and solutions. Execute sales enablement strategies. Trusted advisor on executive team.
"STRADA Capital has been raising the standard for excellence in financial solutions for over 10 years. Our success stems from our
unwavering commitment to our customer's success"
Brad Kissler, BKissler@stradacapital.com, 949-789-8850, ext.222

www.stradacapital.com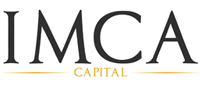 Looking for seasoned sales professionals with 5+ years experience closing both Equipment Leasing Transactions and Merchant Cash Advance Transactions
---New leads daily generated through our marketing efforts, and call center. Base salary plus commission, includes daily abundance of marketing leads.
West Los Angeles, CA
Emma 310.447.3460 ext. 319 ecabildo@imcacapital.com


Chief Credit Officer St. Cloud, Minnesota

10+ Years Exp. Key Management or
lending role in leasing industry
Click here for more information

www.northlandcapital.com
Our partners, Harvest Land Cooperative and its financial division AgQuest Financial, provides strength and resources that allow us to offer competitive rates and specialized service that comes from a small-company atmosphere.
For information on placing a help wanted ad, please click here:
http://www.leasingnews.org/Classified/Hwanted/Hwanted-post.htm

Please see our Job Wanted section for possible new employees.
Help Wanted Web Ad New Programs

Classified Ad Section
(rotates chronological above headlines and
also appears in Classified Ad section.) *
15 days in a row:
$395 four lines (a space is a line)
($25 each additional line or space)
30 days in a row:
$595 four lines (a space is a line)
($40 each additional line or space)


[headlines]
--------------------------------------------------------------
Allegiant's Chris Enbom's Brother Premiers on TV this Wednesday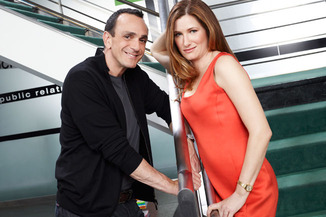 Chris Enbom, CEO of Allegiant Partners, Inc., who is also the president of the National Equipment Finance Association will be in Minneapolis at the NEFA Funding Symposium this Sunday, but it won't stop him from watching at 10:30pm, NBC, the premier of his brother's TV show "Free Agents."
From the NBC Website:
Based on the witty, cult U.K. series of the same name, "Free Agents" is a crooked, romantic comedy from creator John Enbom ("Party Down") and Emmy Award-winning director Todd Holland ("Malcolm in the Middle") that explores the trials and tribulations of finding love and companionship - the second time around.
Hank Azaria ("The Simpsons," "Huff") stars as newly divorced Alex, who is missing his kids and trying to keep himself together. Alex's co-worker Helen (Kathryn Hahn, "Hung") thinks she has it together, but she drinks too much in order to cope with her fiancé's untimely death. It's no surprise then when these two overworked public relations executives share an ill-fated night of passion and are forced to cope with the awkward aftermath.
Thus begins the journey of two lost and emotionally damaged souls in search of happiness. Joining the cause is an array of co-workers who are both helpful and meddling at the same time. Stephen (Anthony Head, "Merlin," "Buffy the Vampire Slayer") is the office boss who is concerned about Alex's emotional stability, yet needs him to focus on his work; Dan (Mo Mandel, "Love Bites," "Modern Family") is a bachelor in search of a wingman; and Gregg (Al Madrigal, "Wizards of Waverly Place," "The Daily Show") is the nerdy, lone husband of the group. Despite their valiant and well-intentioned efforts, they are failing in their attempts to help Alex get back into the dating scene. In addition, Emma (Natasha Leggero, "Ugly Americans") is Alex's spitfire assistant, who is always ready with a quick comeback, and Joe Lo Truglio ("Backwash," "Mad Love") is the building security guard who is always ready to share a little advice. Together, this motley, and often dysfunctional, group takes on a new level of damage control.
"Free Agents" is a production of Universal Media Studios in association with Dark Toy and Big Talk Productions. Enbom is executive producer/creator along with executive producer/director Holland. Ira Ungerleider and Karey Burke ("Miss Guided") executive produce, along with Big Talk Productions' Kenton Allen ("Free Agents," BBC Network) and Nira Park, as well as Chris Niel.
[headlines]
--------------------------------------------------------------

[headlines]
--------------------------------------------------------------

Average Office Lease Remain Low
by Robert Back, Senior Vice-President,
Chief Economist, Union Bank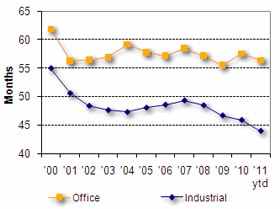 Average lease terms remain low by historic standards for both office and industrial space. The average industrial lease term year-to-date has dropped to a decade low of 44.0 months. Third-party logistics firms have been most active recently, and they prefer shorter-term leases that co-terminate with their logistics contracts, often three years.
The average office lease term of 56.3 months is the second-lowest level of the decade, slightly above the recession year of 2009 and tied with the recession year of 2001. The trend toward shorter-term office leases may be driven by the preferences of both tenants and landlords. Businesses have been reluctant to hire and to tap into their cash reserves, and shorter lease terms fit with this conservative mindset.
For their part, landlords aren't anxious to sign long-term leases until rents start to firm, which hasn't happened yet in most markets.
Now is a good time for tenants to sign longer-term leases if they feel confident in their revenues and if they can convince their landlords.
John Kenny Receivables Management

• End of Lease Negotiations & Enforcement • Fraud Investigations
• Credit Investigations • Asset Searches
• Skip-tracing • Third-party Commercial Collections

john@jkrmdirect.com | ph 315-866-1167| www.jkrmdirect.com
(Leasing News provides this ad as a trade for investigations
and background information provided by John Kenny)
Ira Romoff Walk4 Hearing

From Ira Romoff, long time leasing officer:
I have accepted the challenge of participating in the Garden State, NJ Walk4Hearing walkathon.
Arlene began using hearing aids in the early 1970's. After our children were born with normal hearing, we were so thankful that we decided to volunteer on behalf of people with hearing loss. It became Arlene's life's work.
Little did we know that her hearing would gradually decrease over the years and eventually leave her profoundly deaf. Miraculously, 13 years ago a cochlear implant enabled her to hear and communicate. Now, a second cochlear implant allows her to enjoy conversation, music and the sounds of nature even more. She is truly bionic! Her second book, Listening Closely: A Journey to Bilateral Hearing (go to ArleneRomoff.com for more information), has just been published, and tracks the miracle that allows my totally deaf wife to hear!
The mission of the Walk4Hearing effort is to increase awareness about the causes and consequences of hearing loss, the invisible disability - and to raise funds to provide information and support for people with hearing loss. I am asking you to help by supporting my fundraising efforts with a donation.
Your tax-deductible gift will make a difference in the lives of many! It is faster and easier than ever to support this great cause - you can make your donation online by simply clicking on the 'DONATE' sign above the goal thermometer. If you would prefer, you can also send your tax-deductible contribution to me at the address listed below.
Any amount, great or small, helps in the fight. I greatly appreciate your support and will keep you posted on my progress.
Ira Romoff 201 995-9594
Checks payable to: Walk4Hearing
c/o Ira Romoff
2 Westwind Ct.
Saddle River, NJ 07458
Click here to visit my personal page.
If the text above does not appear as a clickable link, you can visit the web address:
http://hlaa.convio.net/site/TR?px=1170242&pg=personal&fr_id=1906&et=Tj
mnVkL_6rA2_Ekw8cDF2g&s_tafId=11932

Click here to view the team page for Ask Arlene
If the text above does not appear as a clickable link, you can visit the web address:
http://hlaa.convio.net/site/TR?team_id=20372&pg=team&fr_id=1906&et=M-0DT4exAOd55HhbsZs7kQ&s_tafId=11932

[headlines]
--------------------------------------------------------------

[headlines]
----------------------------------------------------------------
Please send to a colleague---Leasing News is Free
This Day in American History
-------------------------------------------------------------

SuDoku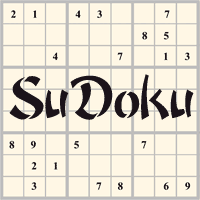 The object is to insert the numbers in the boxes to satisfy only one condition: each row, column and 3x3 box must contain the digits 1 through 9 exactly once. What could be simpler?
http://leasingnews.org/Soduku/soduko-main.htm
--------------------------------------------------------------

Daily Puzzle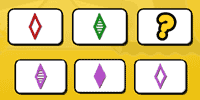 How to play:
http://www.setgame.com/set/puzzle_frame.htm
Refresh for current date:
http://www.setgame.com/set/puzzle_frame.htm
--------------------------------------------------------------


http://www.gasbuddy.com/
http://www.gasbuddy.com/GB_Map_Gas_Prices.aspx
http://www.gasbuddy.com/GB_Mobile_Instructions.aspx
--------------------------------------------------------------

Weather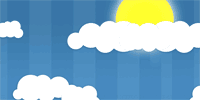 See USA map, click to specific area, no commercials
--------------------------------------------------------------

Traffic Live---
Real Time Traffic Information
You can save up to 20 different routes and check them out with one click,
or type in a new route to learn the traffic live
--------------------------------