NATIONWIDE SALES POSITIONS AVAILABLE
Medical app only to 200k, Commercial app only to 150k Superior COF's-Superior Buying window-Superior back office Please contact Steve Schachtel at 973-339-9900 ext. 101
or email at sschachtel@usfunding.us
Friday, September 30, 2011

Today's Equipment Leasing Headlines

FASB Delay Not New Alert
by Shawn Halladay, The Alta Group
Classified Ads--- Sales
MFLI-25 August Index released
September Confidence Report
Leasing 102 by Mr. Terry Winders, CLP
Are you the owner of the leased asset?
Leasing Industry Help Wanted
Fernando's View
This Week's Movie/DVD Reviews
Sales Make it Happen
Focus on Results
Forum Leasing Recent Deals
Key Equipment Finance Names Fries as VP
US Capital Corporation Announces New SVP, Operations
LEAF Announces New Director of Major Account Development
GE Capital Franchise Finance Provides $9M to Famous Dave's
M&I Equipment Finance Company Announces New Chicago-based VP
ZRG Partners granted patent on CollaboRATE
What's in a name? Michael J. Fleck
Savannah, GA -- Adopt-a-Dog
News Briefs---
Facebook, Twitter Usage Increases Companies' Security Risks
Positive news peaking through despite decline in tonnage
Banks Plan New Fees for Using Debit Cards
30-year mortgage rates just barely above 4%
Gas Prices Continue Their Retreat -- But Will It Last?
Cash-Short, U.S. Weighs Asset Sales
Boeing 787 aims to take passenger comfort to new heights
Amazon's Kindle Fire takes shot at Apple iPad
Obama gives boot to claims of slur on 'slippers'
Cantaloupe illnesses and deaths expected to rise
Broker/Funder/Industry Lists | Features (collection)
Top Ten Stories Chosen by Readers | Top Stories last six months
The 10 best U.S. cities for retirees
You May have Missed---
Sports Briefs---
This Day in American History
SuDoku
Daily Puzzle
GasBuddy
Weather, USA or specific area
Traffic Live----

######## surrounding the article denotes it is a "press release" and was not written by Leasing News nor information verified, but from the source noted. When an article is signed by the writer, it is considered a "by line." It reflects the opinion and research of the writer. It is considered "bias" as it is the writer's viewpoint.

[headlines]
--------------------------------------------------------------

[headlines]
--------------------------------------------------------------

NATIONWIDE SALES POSITIONS AVAILABLE
Medical app only to 200k, Commercial app only to 150k Superior COF's-Superior Buying window-Superior back office Please contact Steve Schachtel at 973-339-9900 ext. 101
or email at sschachtel@usfunding.us
Leasing Industry Help Wanted
For information on placing a help wanted ad, please click here:
http://www.leasingnews.org/Classified/Hwanted/Hwanted-post.htm

Please see our Job Wanted section for possible new employees.
Leasing News Help Wanted Ad Pricing
Help Wanted Web Ad New Programs
Classified Ad Section
(rotates chronological above headlines and
also appears in Classified Ad section.) *
15 days in a row:
$395 four lines (a space is a line)
($25 each additional line or space)
30 days in a row:
$595 four lines (a space is a line)
($40 each additional line or space)
Design work is free. Logo is free as well as company description not to exceed the number of lines of the ad.
Also free: click to a click to a web site or a full description of the position.
Ads are placed in the "Help Wanted' section by category, alphabetical, with the ad with the most lines first in the group. They appear on the web site and in each news edition at the top in a rotation basis per issue.
* Help Wanted" ads appear in each issue on a chronological basis above the top headline as a courtesy. This position is not available as a paid position, but is generally on a rotation basis. At the same time, the ad continues in the classified help wanted section in the news edition and web site, so in effect appears twice.
Leasing News reserves the right to refuse advertising, particularly to a company that has appeared in the complaint bulletin board
[headlines]
--------------------------------------------------------------
Send Leasing News to a Colleague. We are "Free."


[headlines]
--------------------------------------------------------------
Sales Make it Happen
Focus On Results
A significant number of salespeople confuse activity with productivity, and in doing so are less productive than they might be. They believe, sometimes for their entire careers, that activity of almost any kind will lead to sales success. If ever that was true, it is no longer true today. More than ever, salespeople are evaluated and judged on the results they produce, and the competitive landscape isn't patient with underperformers.
Focusing on results, not work, provides the greatest opportunity for success in sales. To maximize success, a salesperson must avoid the myriad time traps that divert attention and rob precious selling hours. Too many salespeople get caught up in addressing customer complaints, solving internal operational problems, and schmoozing with their established customers. When a salesperson focuses on results, these and other time traps can be avoided.
First, if a salesperson continually handles customer complaints, it's time to talk with management about determining the legitimacy of the complaints. Where complaints are justified, suggestions should be offered to management on how the problems might be addressed and solved. As a guardians of their time, and productive members of the sales team, salespeople have an absolute right to explain, firmly and professionally, that they cannot perform at optimum levels if forced to take on the additional responsibility of customer problem solvers.
If salespeople experience customer dissatisfaction as a result of internal operational problems, they will again want to approach management with observations and suggestions for improvement. Spending any significant time on workarounds designed to overcome operational difficulties points to a systemic problem that will keep salespeople from performing to their full potential.
Now for the time trap in which salespeople waste the most time, and over which they have the most control - schmoozing with their customers. Far too many salespeople spend time with their customers under the guise of maintaining good relationships. In reality, spending too much time schmoozing customers keeps salespeople in a comfort zone where they avoid some of the difficult work of sales, like prospecting, qualifying and closing new business.
America's oldest exercise guru, Jack LaLanne, once said, "If it's not good for you, don't eat it; if it tastes good, spit it out!" Salespeople may not want this type of harsh advice when it comes to managing their time, but borrowing from Jack LaLanne's example, "If it doesn't help you prospect for new business, qualify opportunities, facilitate orders, close business, maintain customer relationships, report activities to management, or advance your sales education and training - don't do it!
--- from the desk of a retired, successful leasing company president.
[headlines]
--------------------------------------------------------------

[headlines]
--------------------------------------------------------------

[headlines]
----------------------------------------------------------------
This Day in American History
-------------------------------------------------------------

SuDoku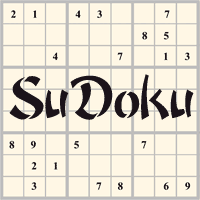 The object is to insert the numbers in the boxes to satisfy only one condition: each row, column and 3x3 box must contain the digits 1 through 9 exactly once. What could be simpler?
http://leasingnews.org/Soduku/soduko-main.htm
--------------------------------------------------------------

Daily Puzzle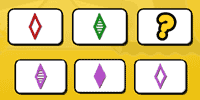 How to play:
http://www.setgame.com/set/puzzle_frame.htm
Refresh for current date:
http://www.setgame.com/set/puzzle_frame.htm
--------------------------------------------------------------


http://www.gasbuddy.com/
http://www.gasbuddy.com/GB_Map_Gas_Prices.aspx
http://www.gasbuddy.com/GB_Mobile_Instructions.aspx
--------------------------------------------------------------

Weather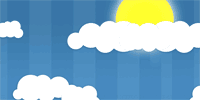 See USA map, click to specific area, no commercials
--------------------------------------------------------------

Traffic Live---
Real Time Traffic Information
You can save up to 20 different routes and check them out with one click,
or type in a new route to learn the traffic live
--------------------------------