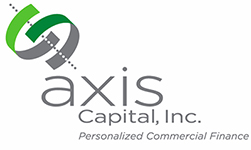 National Sales Representatives
Experienced, with existing business to bring, all industries. Salary plus commission, good benefit package. AXIS - A, B, C lender for small and mid-ticket markets. Call Jean Harlow– 800.994.0016
email or forward resumes to: HR@Axiscapitalinc.com
axiscapitalinc.com
Growing with fast approvals and quick fundings


Friday, May 2, 2014


Today's Equipment Leasing Headlines
Survey on Salesman's Commission: New Request
Archives---May 1, 2000
Bruce Kropschot Re-Establishes Kropschot Financial Services
Classified Ads---Operations
Marlin's CEO Blames Severe Winter for Temporary Impact
Turns $4.6 Million Profit for 1st Quarter, 2014
Classified Ads---Help Wanted
New Hires---Promotions
Assoc. Government Leasing & Finance Conference
May 7-9 Washington, DC
Sixth Circuit Affirms GE Capital's Deficiency on
Leased Trailers with Broad Form Guaranty
By Tom McCurnin, Leasing News Legal News Editor
The Secret Lives of Accountants
Dachshund Mix
Plano, Texas Adopt-a-Dog
Only Lovers Left Alive/Ernest & Celestine
American Hustle/Philomena/Sorcerer
Film/DVD Reviews by Fernando Croce
Classified ads—Asset Manager
News Briefs---
Taxpayers' bill for GM bailout: $11.2 billion
EverBank Financial's CEO Discusses Q1 2014 Results
LinkedIn Added 19 Million Users Last Quarter
Seattle mayor proposes highest-in-nation $15 minimum wage
Disney Has Been Hiding Something From You In Plain Sight. I Can't
Solved! How Ancient Egyptians Moved Massive Pyramid Stones
Broker/Funder/Industry Lists | Features (collection)
Top Ten Stories Chosen by Readers | Top Stories last six months
www.leasingcomplaints.com (Be Careful of Doing Business)
www.evergreenleasingnews.org

You May have Missed---
SparkPeople--Live Healthier and Longer
Poem
Sports Briefs---
California Nuts Brief---
"Gimme that Wine"
This Day in American History
SuDoku
Daily Puzzle
GasBuddy
Weather, USA or specific area
Traffic Live----

######## surrounding the article denotes it is a "press release" and was not written by Leasing News nor information verified, but from the source noted. When an article is signed by the writer, it is considered a "by line." It reflects the opinion and research of the writer.

Please send to a colleague and ask them to subscribe.
We are free.

[headlines]
--------------------------------------------------------------
Survey on Salesman's Commission: New Request

This is to update the last survey Leasing News took, and respondents' names will be kept confidential. Looking for a paragraph or two on what remuneration your sales personnel receive.
Please identify if your company acts as a "discounter/packager" or direct source. You will not be quoted, unless you request to be quoted under your response.
Email: kitmenkin@leasingnews.org
[headlines]
--------------------------------------------------------------
Archives---May 1, 2000
Bruce Kropschot Re-Establishes Kropschot Financial Services

Bruce Kropschot announced today that he has re-established Kropschot Financial Services, which he founded in 1986 as a merger and acquisition advisory firm for the equipment leasing and financing industry. Mr. Kropschot left the firm in late 1997 to become Vice Chairman - Mergers and Acquisitions of UniCapital Corporation, which he helped acquire 17 equipment leasing businesses. and go public in May 1998, in the largest roll-up initial public offering ever. Effective April 1, 2000, Mr. Kropschot retired from UniCapital Corporation, where he was also President of UniCapital Business Credit Group.
Under Mr. Kropschot's leadership, Kropschot Financial Services arranged over 125 acquisitions of equipment leasing and specialty finance businesses from 1986 through 1997 and was ranked as the leading provider of merger and acquisition advisory services in this sector. Mr. Kropschot stated, "I am pleased to be devoting again all of my attention to M&A activities. There is a need for an advisory firm that understands the opportunities and the challenges unique to the equipment leasing market. When representing owners in the sale of their businesses. Kropschot Financial Services will not only be looking to maximize the sale price, but also to find a buyer under whom the business and its employees can achieve their potential. When representing acquisition searches for buyers, we will utilize our vast knowledge of the leasing industry and its many participants to locate those companies that best fit the defined acquisition parameters.
The firm will also arrange financing for equipment leasing and specialty finance companies and perform business valuations. Mr. Kropschot indicated that Kropschot Financial Services would soon be making an announcement regaining other key executives who will be joining the firm.
Bruce Kropschot has been in the equipment leasing industry for nearly 30 years. Prior to founding Kropschot Financial Services, he was Executive VP of HBE Leasing Corporation and President and an owner of Master Lease Corporation (now known as De Lage Landen Financial Services). He is a CPA and holds BBA and MBA degrees in accounting and finance from the University of Michigan. He has served on the Board of Directors of the Equipment Leasing Association of America, United Association of Equipment Leasing and Eastern Association of Equipment Lessors and is a founding member of International Merger & Acquisition Professionals, an organization of leading M&A intermediaries located throughout North America and Europe. Mr. Kropschot can be reached in his Stuart, FL. office at 561-225-8800 or through e-mail bkropschot@kropschot.com.
TODAY
Bruce Kropschot
The Alta Group, LLC
2352 Clearwater Run
The Villages, FL 32162
(352) 750-3588
bkropschot@thealtagroup.com
www.thealtagroup.com
The Alta Group is the leading provider of consulting services to equipment leasing and financing companies worldwide. Kropschot Financial Services, the leading M&A advisory firm for equipment leasing and financing companies, became part of The Alta Group in 2008. Our combined organization has arranged over 200 mergers and acquisitions of specialty finance businesses, and we also sell equipment lease portfolios, perform business valuations and arrange debt and equity financing for our clients. We utilize The Alta Group's worldwide resources of more than 80 equipment leasing and financing experts to better serve our Merger & Acquisition Advisory Practice clients.
[headlines]
--------------------------------------------------------------
Classified Ads---Operations
(These ads are "free" to those seeking employment or looking
to improve their position)
Want To Work From Home:
Have 10+ years in readying Lease Origination Documentation, Litigation case mgmt., Collection, Repossession, Remarketing, complete Discovery and Interrogatories, attend Trials and Mediation, prepare and submit SAR's, translate for Spanish speaking customers, clients and employees, monitor high risk accounts for monetary penalties, bankruptcy management. Email: BRFR@ATT.NET
Free Posting for those seeking employment in Leasing:
http://www.leasingnews.org/Classified/Jwanted/Jwanted-post.htm
All "free" categories "job wanted" ads:
http://www.leasingnews.org/Classified/Jwanted/Jwanted.htm
[headlines]
--------------------------------------------------------------
Marlin's CEO Blames Severe Winter for Temporary Impact
Turns $4.6 Million Profit for 1st Quarter, 2014
Following the fourth quarter of 2013 where Marlin Business Services, Mount Laurel, New Jersey (Nasdaq: MRLN) reported fourth quarter net income of $3.4 million, compared to $2.5 million for the same period in 2013, Marlin reported first quarter, 2014 net income of $4.6 million, compared to $3.7 million for first quarter 2013.
Daniel P. Dyer, co-founder, president, and chief executive officer, said that despite the improvement over the fourth quarter, "During the early part of the quarter, the severe winter weather affecting most of the country did have a temporary impact on our business with many of our customers unable to conduct business as usual. This led to reduced sales activity as many businesses were unable to overcome the harsh conditions."
No mention was made about the increased competition in its market place now from Finance Pacific Leasing, Federal Way, Washington, with is Umpqua Bank connection. Neither was mentioned made of the increased competition from Arvest Equipment Finance, Ascentium Capital, Direct Capital, First America Equipment Finance, First Federal, GreatAmerica Finance, and a host of innovative companies such as Allegiant Partners, Axis Capital, Banc of California, Navitas, Orion First Financial, RLC Funding, to name just a few (there are many more).
The Marlin 1st Quarter SEC filings have not been made yet, but historically, they have shown the fees and evidenced the alleged abuse of the Evergreen Clause, particularly in the leasing of copiers. Leasing News has written about this for several years and the company is on the www.leasingcomplaints.com list (Be Careful of Doing Business) as well as the www.evergreenleasingnews.org list.
Marlin did file its 96 page 10-K year-end on March 10, 2014, highlights of which were noted by Leasing News in its article "Marlin Leasing Getting Back into Broker Business." (1) It centered on, for the first time in many years, attending the May 1-3 National Association of Equipment Leasing Brokers (NAELB) 2014 Annual Meeting being held at the Caribe Royale Hotel, Orlando, Florida. This is interesting as Marlin has been promoting its vendor and direct sales team for the last few years, downplaying any interest in "third party originations."
The approach now has changed as Marlin is also getting into more "business loans", using the dba "Marlin Business Finance", as well as seeking more broker business.
For the NAELB conference, Marlin sent out this invitation to those who would be attending, "Save the date to join Marlin and fellow leasing professionals for the 2014 NAELB Annual Conference, May 1-3. With two full days of educational sessions, exhibits and networking, the 2014 NAELB Annual Conference is a wonderful opportunity to connect with your peers and learn new and innovative ways to grow your business.
VISIT US AT THE CONFERENCE
We look forward to seeing you at NAELB 2014. Supporting our Broker Partners and their customers is our business. Stop by booth #310 to discuss how we can support your business."
The company had a May 1 telephone conference, and for interested readers, Leasing News hopefully will have a transcript available in the next edition

The stock itself has had a 52 week high of 29.58 and low of 17.28. It closed on Thursday 17.22 (real time trade 18.53)
Today's Open 17.22
Previous Close 17.17
Daily Range 17.21 - 19.07
52-Week Range 17.10 - 29.58
Market Cap 241937649.14
P/E Ratio 13.74
Dividend (Yield) 0.44 (2.6%)
Ex-Dividend Date
Dividend Pay Date 02/12/14
02/27/14
Volume 120,818
Average Daily Volume 29,690
(1) Marlin Leasing Getting Back into Broker Business
http://leasingnews.org/archives/Apr2014/4_04.htm#marlin
(2) Marlin Business Services 10K---104 pages
http://leasingnews.org/archives/Mar2014/3_12.htm#marlin
Full Marlin 1st Quarter Press Release with FS --7 pages
http://leasingnews.org/PDF/Marlin1stQuarter2014.pdf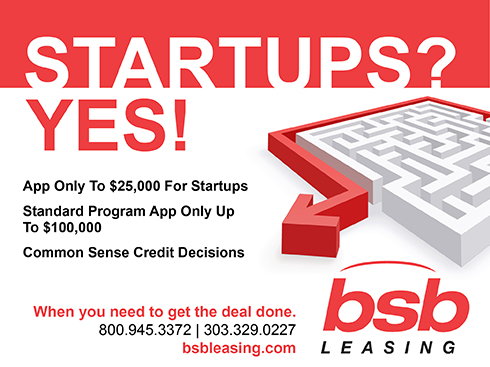 [headlines]
--------------------------------------------------------------
Leasing Industry Help Wanted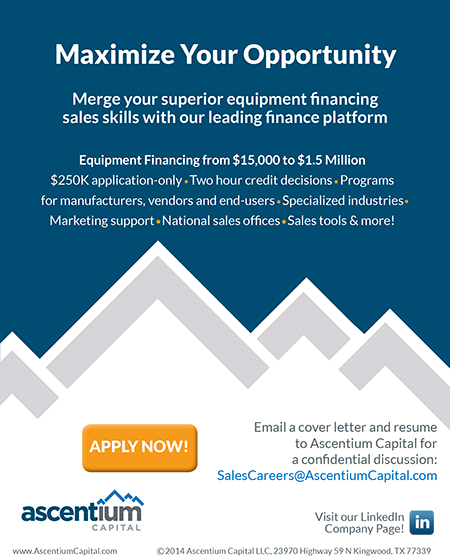 We are looking to grow our sales team!
Sales Managers and Sr. Account Executives
CalFirst is seeking seasoned sales professionals to join our sales team in Irvine, CA. Our sales professionals are responsible for originating equipment leasing and
secured loan opportunities with middle to
large size companies located nationwide.
Transactions range from $1,000,000 to $30,000,000.
For more information, please contact
recruiting at: (949) 255-0500 ext. 392
Email: bcrogan@calfirst.com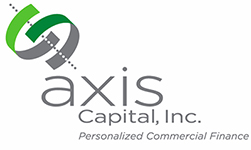 National Sales Representatives
Experienced, with existing business to bring, all industries. Salary plus commission, good benefit package. AXIS - A, B, C lender for small and mid-ticket markets. Call Jean Harlow– 800.994.0016
email or forward resumes to: HR@Axiscapitalinc.com
axiscapitalinc.com
Growing with fast approvals and quick fundings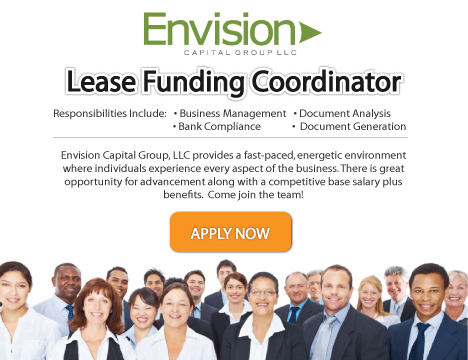 For information on placing a help wanted ad, please click here:
http://www.leasingnews.org/Classified/Hwanted/Hwanted-post.htm

Please see our Job Wanted section for possible new employees.
[headlines]
--------------------------------------------------------------
New Hires---Promotions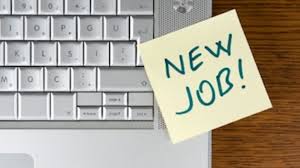 Derrick Bavol has been named Vice President, Southeast Region at Kingsbridge Holdings, LLC, Tampa, Florida. Previously, he was Vice President, Fortran Group International, Inc. (July, 1992 – April, 2014); Major Accounts, Danka Office Imaging (1988 – 1992); Sr. Account Manager, Boring Business Systems (1986 1988); Professional Water Skier, Cypress Gardens (1983 – 1986). Associations: Funding Member for the National Association of Equipment Leasing Brokers, Tampa Technology Forum; Avila Golf and Country Club; Center Club (Tampa); Member of Saint Mary's Men's Club (Tampa, FL), Sponsor Member of Joshua House Kids Charity. Former Member of ELFA. Education: Oakland Community College, N/A, Business (1983 – 1984); Linden High School, High School Diploma (1979 – 1983). Activities and Societies: Football and Track
www.linkedin.com/pub/derrick-bavol/14/1b5/290
Brady Campbell was hired as Vice President - Equipment Finance at Diversified Lenders, Inc., Lubbock, Texas. Previously, he was president, DivLend Equipment Leasing (April, 2014). Prior, Vice President, Equify Real Estate Finance, LLC (December, 2013 – March, 2014); Development Manager, Equify Real Estate Finance (March, 2013 – December, 2013); Senior Analyst, Equify Financial, LLC (December, 2011 – March, 2013); Sr. Credit Analyst, Legend Bank (June, 2011 – December, 2011); Relationship Manager, Banking Officer, Sr. Credit Analyst, FirstCapital Bank of Texas (July, 2007 – May, 2011); Education: Texas Tech University, BBA, Finance, Economics (2003 – 2007).
www.linkedin.com/pub/brady-campbell/31/4a8/812
Daniel "Danny" R. Czyrny has been hired as Managing Director of Business Development for Premiere Credit of North America. He was free lancing before this, with his last position as Chief Operations Officer, LMM Management (April, 2013-September, 2013); Executive Vice President, Niagara Credit Solutions, Inc. (March, 2005 – April, 2013); Vice President of Sales and Marketing, Creditors Interchange (May, 1997 – June ,2004); Group Leader, Receivable Services of America (August, 1995 – May 1997); Collection Associate, American Coradius, Inc. (January, 1995 – August ,1995); Collection Associate, Security Credit Systems, Inc. (May, 1994 – January, 1995); Area Manager, Gestault Member, Great Lakes Collection Bureau, Inc. (April, 1989 – January, 1994); Languages: Dutch. ORGANIZATIONS & CERTIFICATIONS: Certified Collector, ACA. Collection Manager's License: Nevada, Michigan, Colorado. EDUCATION: Master of Business Administration, Canisius College, Buffalo, NY (2001-2003); Bachelors of Science in Finance, Canisius College, Buffalo, NY (1987-1991); Katholieke Universiteit Leuven, Wiskunde optie Informatica (1986 – 1987); Iroquois High School, Regents Diploma, Regents (1981 – 1985).
www.linkedin.com/pub/daniel-czyrny/8/b18/a3b
"Anthony Cracchiolo has been named President and CEO of U.S. Bank Equipment Finance. Cracchiolo will lead and oversee all operations of U.S. Bank Equipment Finance, which is composed of nine business units delivering products and services through both direct and vendor channels. The direct businesses now under his leadership include: capital equipment, small business, technology finance, government leasing and finance. The vendor channel businesses now reporting to Cracchiolo include office equipment vendor services; healthcare vendor services; manufacturing vendor services; and technology vendor services, as well as the division's syndications group." He joined US Bank in 2007, where he was in charge of vendor finance, and then become President of U.S. Bank Equipment Finance. Previously, he was Managing Director of CitiCapital Vendor Finance for Business Technology and served as Business Head of CitiCapital's Vendor Finance Group for Healthcare, Energy and Electronics, where he introduced "FastFinance" that "significantly streamlined the lease origination process." Mr. Cracchiolo earned degrees in management science, computer science and mathematics from City University of New York, a master's degree in computer science from New York Institute of Technology. He is also a graduate of the University of Michigan Executive Program. He has served on the board of directors of the Equipment Leasing and Finance Association since 2010 and the development committee of New York City's YMCA since 2012.
www.linkedin.com/pub/tony-cracchiolo/90/a57/203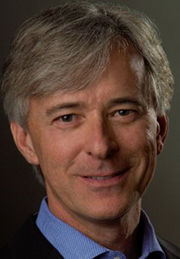 John Krafcik has been named President of True Car, Santa Monica, California. Previously, he was President and CEO, Hyundai Motor America (November, 2008-December, 2003) where he "…boosted the automaker's U.S. market share by more than 50 percent during his five‐year tenure as president." He joined Hyundai Motor America, March, 2004. Prior he was Product Development Ford Motor Company (1990 – 2004); Lean Production Research and Consulting, International Motor Vehicle Program, MIT (1986 – 1990); Quality & Manufacturing Engineering, NUMMI (1984 – 1986); He has many awards and achievement. Education: Stanford University Bachelor's Degree, Mechanical Engineering, with Distinction (1979 – 1983). Activities and Societies: Tau Beta Pi. Massachusetts Institute of Technology - Sloan School of Management Master's Degree, Management (1986 – 1988).
www.linkedin.com/pub/john-krafcik/a/118/341
Jack London was hired as District Sales Manager at Equify Financial Greater Philadelphia Area. Previously, he was Vice President-General Manager, Just Rite Equipment (January, 2013 – April, 2014); Regional Sales Manager-U.S. Territory, Siemens Financial Services (May, 2007 – January, 2013); Territory Manager, Citigroup (May, 2006 – April, 2007); Regional Sales Manager, General Electric Financial Assurance (2001 – 2005); Senior Vice President/ Managing Director, Freedom Financial Group. Language: Spanish. Education: Temple University B/S., Arts & Sciences, Criminal Justice (1986 – 1996); Six Sigma Green Belt Trained. Activities and Societies: National Criminal Justice Honor Society; NCAA ALL American Powerlifter/National, World Champion. Anne Arundel Community College, AAAI Certification, Fitness training. Honors & Awards: NCAA All-American; Former National Champion in Powerlifting. Mr. North America. Bronze Medal- World Championships.
Mr. International. Mr. Pennsylvania. Mr. Delaware. Nastar Nationals Top Qualifier in Giant Slalom.
www.linkedin.com/pub/jack-london/10/52a/49b
Stephanie Mruczek hired marketing and advertising executive for Blue Bridge Financial, LLC, Buffalo, New York. Previously, she was Administrator, BidURenergy, Inc. (May, 2012 – April, 2014); Sales Representative, Altitude Marketing (August, 2011 – May, 2012); Assistant, Mruczek Home Building (June 2007 – June 2011); Media Escort, Erie County Fair (August 2010); Junior Varsity Cheerleading Coach, Batavia High School (August, 2007 – March, 2008). Education: SUNY Fredonia, B.S, Marketing (2008 – 2011). Genesee Community College. Activities and Societies: Active member of CEO club: Developed and marketed new product.
www.linkedin.com/pub/stephanie-mruczek/37/119/a15

Clarence Nunn was named the president and CEO of GE Capital, Franchise Finance, as well as a GE company officer. He joined GE in Los Angeles, 1992 as account manager in GE Plastic ("GE Capital with increasing responsibility in sales, marketing, product management and quality."; 1996, appointed global media marketing manager, GE Places, Pittsfield, Massachusetts; 1998, commercial director, GE Plastics, Selkirk, NY; 2000, Amercias quality leader, GE Plastics, Charlotte, North Carolina; 2002, senior vice president, commercial equipment finance Canada, GE Capital-Commercial Equipment Finance; 2004, senior vice president & general manager, GE Capital-vendor financial services, Chicago; 2006, chief commercial officer, Chicago; 2008-President & CEO, GE Capital-Fleet Services ("during his tenure, his role expanded to include leading the GE Capital, Rail Services business as well; GE vice president, chief commercial officer, GE Capital-Americas ("the largest provider of commercial loans and leases to mid-market companies in the U.S., Canada, and Mexico). Prior to joining GE Capital, he was an account manager, Heublein Wine & Spirits Company (1990-1992); professional football player, Los Angeles Rams (1989-1990); professional football player, New Orleans Saints (1988-1989). Education: Rensselaer Polytechnic Institute, Masters, Business Administration (1998 – 2000); San Diego State University-California State University, Bachelors, Marketing (1983 – 1988).
www.linkedin.com/pub/clarence-nunn/33/985/95a
Wendi Ruggles promoted to Sr. Portfolio Administrator at Stryker Flex Financial, Kalamazoo, Michigan. She joined the firm May, 2008 as portfolio administrator, was promoted to team leader, and became portfolio administrator April, 2010. Education: Western Michigan University, BAS, Geography/Group Social Sciences (1987 – 1992)www.linkedin.com/pub/wendi-ruggles/a/4bb/146
Steven Weigand named Controller at Blue Bridge Financial, LLC, Buffalo, New York. Previously, he was Senior Accountant, The Bonadio Group (November, 2013–April, 2014); Audit Supervisor, Gaines Kriner Elliott LLP(January, 2002–November, 2013); Tax Intern, Mark IV Industries Inc.(September, 2001–December, 2001); Cooperative Education Student, IBM (January, 2001-June, 2001). Education: Niagara University, BBA, Accounting (1998 – 2002). Activities and Societies: Alpha Kappa Psi, Accounting Society.
www.linkedin.com/pub/steven-weigand/25/77a/9a2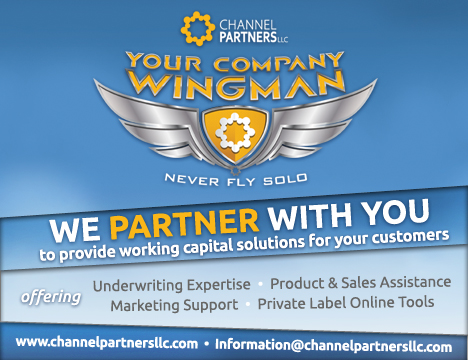 [headlines]
--------------------------------------------------------------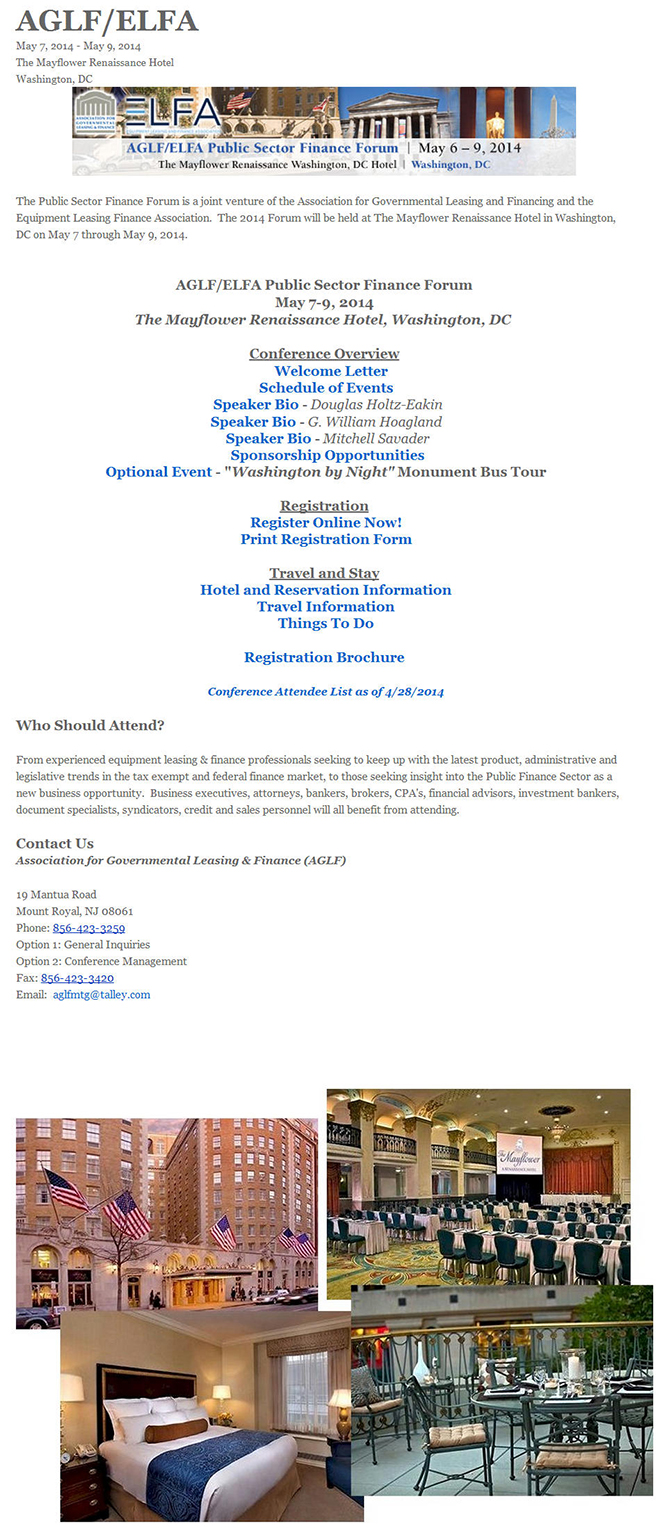 [headlines]
--------------------------------------------------------------
Sixth Circuit Affirms GE Capital's Deficiency on
Leased Trailers with Broad Form Guaranty
By Tom McCurnin
Leasing News Legal News Editor
Sixth Circuit Upholds Trial Court's Granting of Judgment Against
Guarantor of Lease Where Guarantor Argued Lack of
Consideration and Commercially Unreasonable Sale
GE Capital v Gainey 2014 WL 1388833 (6th Cir. 2014)
"Bad facts make bad law"—Frank Zappa, September 19, 1985, in testimony to the United States Senate
Today's case is interesting not because the 6th Circuit did anything unusual with a leasing case, but because of the stupidity of a guarantor who thought he could game the system and fell well short of his mark. What is fascinating is that the guarantor actually defended the case through summary judgment, trial, and eventually an appeal to the 6th Circuit. News sources indicate the man was fabulously wealthy at one point in time, so defending this case proves to me that some people have more money than sense.
On the other side of the fence is the lessor, GE Capital, which did everything right with its operative documents and obviously at the trial court. A review of the trial court docket reflects they have attempted to levy on bank accounts and property, but all executions have been returned unsatisfied. So the guarantor is squirreling his money somewhere. Anyway, the facts follow.
Harvey Gainey signed two operative guaranties in the years 2004 and 2005 for three equipment leases.
The first Gainey guaranty, not the two operative guaranties, was in the year 2000 and was given to Great Dane equipment leasing for truck trailers leased by Great Dane to Gainey's freight company, Super Service. This guaranty was signed by Gainey's corporation, the Gainey Corporation, and was not at issue in this case. Great Dane sold its leases to GE Capital in 2003, and in 2005, the freight company, Super Service renewed the leases and financed new equipment. In consideration of the renewal and new acquisitions, Gainey issued his personal guaranty to GE Capital.
Another guaranty was made by Gainey to CitiCapital in 2003 for Gainey's company, Lester Coggins Trucking. CitiCapital sold its leases to GE Capital in 2004.
Gainey's companies, Lester Coggins and Super Service, filed a Chapter 11 bankruptcy in 2005. The bankruptcy docket is fascinating because there were two allegations of mismanagement, if not embezzlement.
The first "fun fact" was the fact that Gainey picked his old friend and trusted advisor, Carl Oosterhouse. to run the company during the bankruptcy. That's all well and fine but Oosterhouse was a disbarred lawyer who lost his license to practice after admitting to intentional dishonesty and improper use of client funds in Michigan. Some of the client money he embezzled was that of The Gainey Corporation.

http://www.mlive.com/grpress/business/
index.ssf/2008/11/disbarred_attorney_named_to_ru.html
Another "fun fact" was the allegation by the US Trustee in the bankruptcy that several intercompany transactions were so suspicious that the US Trustee
• Refused to allow Gainey to take salary without a full hearing and order
• Alleged that Gainey took salary of $1,222,000 in the months preceding the bankruptcy while the company was clearly insolvent
• Alleged that Gainey took over $50,000 for reimbursements for car allowances, and other expenses in the months preceding the bankruptcy
• Alleged that Mr. Gainey made certain large payments to Mr. Oosterhouse right before filing bankruptcy, as well as payments to Mr. Gainey's son, who registered a Lamborghini in the months preceding the bankruptcy.
• The US Trustee sought to appoint an Examiner to look into these payments
• Ultimately, a Trustee was appointed and the company wrestled from Gainey and Oosterhouse's control.
http://bankrupt.com/misc/gainey_motionexaminer.pdf
And if you think the trial judge in the District Court collection action and the 6th Circuit Justices were unaware of the allegations and actions, think again. I'm quite confident that the judges knew all the issues with Mr. Gainey and his extended family. I'm confident that this colored their analysis of Gainey's arguments.
Gainey's first argument was that although he signed the 2005 guaranty, it was intended to guaranty only the newly financed equipment, for the freight company, Super Service, not the past debt. In support of this claim, Gainey introduced evidence of emails which supported that interpretation.
GE Capital countered with the argument that the guaranty was very broadly worded and included "all indebtedness" to GE Capital. GE Capital further argued that the emails were extrinsic and hearsay evidence of the contents of the actual guaranty, the language of which was actually before the court.
The trial court found that indeed the guaranty was broadly worded and encompassed the total debt.
Gainey's second argument was a lack of consideration, that he, Gainey, did not receive any benefit from the renewals in 2005. GE Capital correctly argued that consideration can either be a benefit or a burden, and since the guaranty was a condition of renewing the leases, the guaranty was supported by consideration.
Gainey's next argument was that the damage award was not supported by evidence. GE Capital was awarded $429,175 on the Super Service lease based on a proof of claim in the corporate bankruptcy, which were admitted into evidence without objection by Gainey's counsel.
Gainey's next argument was that the damages were improper given an audit letter issued by GE Capital. In 2006, GE Capital issued a positive confirmation audit letter to Gaines, requiring Super Service to confirm the balance on the lease of $269,859. Thus, Gainey cleverly argued that it could not owe more in 2008 than he did in 2006, right? What Gainey did not realize is that the lease balance was only part of the damages, as there was a stipulated loss value of 30% of the original cost, and Gainey was responsible for any shortfall for the trailers' sale, below the 30% number. The audit letter only included the monthly lease balance, not the end of lease stipulated loss value, which could not be calculated until the trailers were returned.
Gainey's final argument asserts a failure to conduct a commercially reasonable sale. After Gainey's corporations rejected the leases in their bankruptcy under Bankruptcy Code § 365(d), the trailers were sold by GE Capital for about $3,000 each. Gainey's internal desk "appraisals" that the trailers were really worth $6,000 each, was rejected by the court as being un-tethered to reality, because Gainey's appraiser never saw the trailers nor made a study of actual market values.
On appeal, the 6th Circuit agreed with the trial court and essentially rubber stamped the original trial decision. Given the problems with Mr. Gainey and some of the alleged financial irregularities, the result was not a surprise to me.
The lessons for the equipment lessor here are fairly simple, because GE Capital appeared to do everything correctly.
First, when renewing or extending a lease, insist upon new broad form guaranties which cover both new and past indebtedness. Here, GE's guaranty form saved the day. The laws of many States is that the renewal or compromise of the lease exonerates the guarantors, so either a waiver in the guaranty (good) or a new guaranty (best) should be considered.
Second, when pursuing a deficiency after repossession and sale, have an expert who has physically seen the equipment and has studied the market condition testify to the value of the equipment. Here, Gainey fell short of contesting the deficiency, while GE did things right.
Third, Stipulated Loss Values are important components of the residual value. Here, both GE's documents and its explanation of the SLV's purpose were adopted by the 6th Circuit.
Finally, for the lessees' counsel, if the client has credibility problems (and Mr. Gainey appeared to have such issues at least in the bankruptcy), counsel for the guarantor might have wanted to float a settlement to GE early to avoid this protracted litigation, which consumed a summary judgment, a trial, and an appeal to the 6th Circuit. I'm not sure why the case did not settle, as the issues were not rocket science, and the stakes were awfully high.
The bottom line to this case is that bad facts make for bad results, a point which Mr. Gainey may have missed. Equipment lessors can benefit from a good broad form guaranty which is re-signed at critical time periods.
GE Capital Case:
http://leasingnews.org/PDF/GECapitalCase522014.pdf
---(Note: Here is a previous article by Mr. McCurnin regarding SLV as he suggested it relates to this GE Capital article. Editor)
New York Court Holds SLV Damage Provisions in Lease to be Unconscionable
http://leasingnews.org/archives/Mar2014/3_18.htm#newyork
Tom McCurnin is a partner at Barton, Klugman & Oetting in Los Angeles, California.
Tom McCurnin
Barton, Klugman & Oetting
350 South Grand Ave.
Suite 2200
Los Angeles, CA 90071
Direct Phone: (213) 617-6129
Cell (213) 268-8291
Email: tmccurnin@bkolaw.com
Visit our web site at www.bkolaw.com
Previous Tom McCurnin Articles:
http://www.leasingnews.org/Conscious-Top%20Stories/leasing_cases.html
[headlines]
--------------------------------------------------------------
The Secret Lives of Accountants
Ad for "LeaseAccelerator," but very clever
and funny---and perhaps true. Length 3.39
[headlines]
--------------------------------------------------------------

Dachshund Mix
Plano, Texas Adopt-a-Dog


Brom
A109493
Male
Small
Prefers a home without dogs or young children
house trained
Neutered
shots current
"Brom is such a cutie! He is 7 years of age and is housetrained. He loves to play and will be best in a home with older children and no other dogs. Brom is the perfect size for anyone and knows how to sit, come and walks well on a leash."
Please call the shelter at 972-769-4360 or email debbien@plano.gov
Plano Animal Shelter
We are located at 4028 West Plano Parkway (just West of Coit Rd.)
Plano, TX 75093

The shelter is open Tuesday-Friday 9-6, Saturday and Sunday from 10-4. Visitations and adoptions end 15 minutes before closing. We are closed on Mondays. Due to software issues, please contact us to make sure an animal is available.
Adoption fees for dogs and cats are only $80
Adoption fee includes spay/neuter, worming, first dog or cat vaccination, bordetella vaccination, rabies vaccination, heartworm test for dogs if old enough, a microchip which includes the first year registration, a leash, a collar, a starter packet including discount coupons for food, dog beds and more AND discounted puppy or dog training classes. Since all animals must be spayed or neutered before they leave the shelter, all are indicated that they are spayed or neutered.

Adopt-a-Pet by Leasing Co. State/City
http://www.leasingnews.org/Conscious-Top%20Stories/Adopt_Pet.htm
Adopt a Pet
http://www.adoptapet.com/
[headlines]
--------------------------------------------------------------
Classified ads—Asset Manager

Leasing Industry Outsourcing
(Providing Services and Products)
Asset Management: Atlanta, GA
premier provide accounts receivable management functions from 3rd Party contingency collections to Portfolio Purchasing. Contact George Elliott, National Account Manager. 678-694-9063,
www.westassetmanagement.com


Asset Management: Boston, MA
Nationwide appraisals, remarketing, audits, inspections and more! Over 15-years industry experience and dedicated to deliver personal, prompt, professional services.
Call Chris @ 508-785-1277. Email:
chris@dovermanagementgroup.com


Asset Management: Minneapolis, MN
NetSentric provides services to leasing companies: Inspection, Appraisals, Auditing, Warehousing, Repossession, Asset Management, Repairs, Remarketing and Field Service for Electronics and Computing Technology.
Email: jcahill@netsentricinc.com


Asset Management: Monroe, NC
Recover a greater return on your investment. We specialize in the woodworking, pallet, sawmill and forestry industries.
Carolinamachinerysales.com/
Melinda Meier (704)288-1904 x103
Asset Management: Nationwide
BUYER/LENDER BEWARE. Don't sign anything until Collateral Verifications Inc. goes onsite, knocks on the door and gets the facts.
http://www.i-collateral.com
Email: mark@i-collateral.com

Nationwide
Seasoned and fair priced workforce is at your service for all lease collections, repossessions, and asset liquidations, appraisals. Call Nassau Asset Management 800-462-7728 dcastagna@nasset.com


Asset Management: Orange City, FL
We help Lessors Liquidate un-wanted Assets valued at $750,000+. It's an effective method of Liquidating Assets such as Jets, Planes, Helicopters, Freighters, etc.
Eric R. Sanders
Tel

386-789-9441


www.ValuedAssetSales.com
www.The-RandolphCapital.com
EQPMNTLEASING@aol.com
Asset Storage/Re-Marketing: Ohio & surrounding states. Providing no cost warehousing, condition reports, digital photos and remarketing of off-lease forklifts & industrial equipment. NAFTA wide dealer network. Email to GCochran@OhioLift.com
Asset Management
Melville, New York
Auctions, Appraisals, National Repossessions. ALL asset classes. 20+ year team works for you. Spend less, Net More… Fast!
Ed Castagna

516-229-1968

ecastagna@inplaceauction.com
Asset Management:
South East US- AllState Asset Management
Recovery, remarketing, inspections. 25 years experience, dedicated to deliver, prompt, professional services.
Call Brian @ 704-671-2376.
email
Asset Management: Global
Specializing in Semiconductor and Electronic Test Equipment collateral. Lender services include Consignment Sales, Remarketing, Portfolio Purchases, Inspections, De-installation, Repairs and Warehousing.
www.testequipmentconnection.com
email
Bulldog Asset Management provides recovery and remarketing services with a difference. Contingent repos, free storage and industry experts to remarket. Email:Jamie@bulldogasset.com
www.bulldogasset.com

Asset Management: Portsmouth, NH
Unique approach improves results, keeps costs down. Repossession, Storage, Inspection, Legal, Appraisal, Transport, Remarketing. Free advice and resources.Call 855.EENGINE
equipmentengine.com
All "Outsourcing" Classified ads (advertisers are both requested and responsible to keep their free ads up to date:
http://www.leasingnews.org/Classified/Outsourcing/Outsourcing.htm
How to Post a free "Outsourcing" classified ad:
http://www.leasingnews.org/Classified/Outsourcing/Outsourcing-post.htm


John Kenny Receivables Management
www.jrkrmdirect.com
• End of Lease Negotiations & Enforcement
• Fraud Investigation
• Credit Investigations
• Asset Searches
• Skip-tracing
• Third-party Commercial Collections
The Solution to Your Credit & Accounts Receivable Needs
John Kenny
315-866-1167 | John@jkrmdirect.com
(Leasing News provides this ad as a trade for investigations
and background information provided by John Kenny)
[headlines]
--------------------------------------------------------------
[headlines]
--------------------------------------------------------------

News Briefs----
Taxpayers' bill for GM bailout: $11.2 billion
http://www.latimes.com/business/la-fi-gm-bailout-cost-20140430,0,2968664.story
EverBank Financial's CEO Discusses Q1 2014 Results - Earnings Call Transcript
http://seekingalpha.com/article/2177383-everbank-financials-ceo-discusses-q1-2014-results-earnings-call-transcript
LinkedIn Added 19 Million Users Last Quarter
http://blogs.wsj.com/digits/2014/05/01/linkedin-added-19-million-users-last-quarter/?mod=ST1
Seattle mayor proposes highest-in-nation $15 minimum wage
http://www.mercurynews.com/business/ci_25679772/seattle-mayor-proposes-highest-nation-15-minimum-wage
Disney Has Been Hiding Something From You In Plain Sight. I Can't Believe I Didn't Notice It Before.
http://fillthewell.com/disney-secret/
Solved! How Ancient Egyptians Moved Massive Pyramid Stones
http://news.yahoo.com/solved-ancient-egyptians-moved-massive-pyramid-stones-194231772.html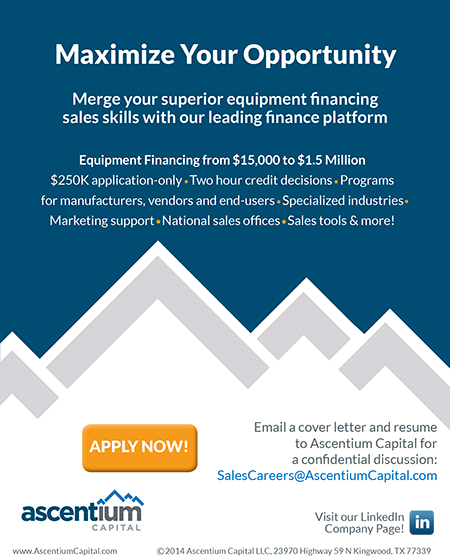 [headlines]
--------------------------------------------------------------





--You May Have Missed It

Cameron Diaz and Jimmy Fallon Hilariously Photobomb Unsuspecting Tourists
https://tv.yahoo.com/news/cameron-diaz-jimmy-fallon-hilariously-photobomb-unsuspecting-tourists-145800662.html?vp=1


[headlines]
--------------------------------------------------------------

SparkPeople--Live Healthier and Longer

Health A-to-Z
http://www.sparkpeople.com/resource/health_a-z.asp
[headlines]
--------------------------------------------------------------
Basketball Poem
Fast Break
In Memory of Dennis Turner, 1946-1984
Edward Hirsch
A hook shot kisses the rim and
hangs there, helplessly, but doesn't drop,
and for once our gangly starting center
boxes out his man and times his jump
perfectly, gathering the orange leather
from the air like a cherished possession
and spinning around to throw a strike
to the outlet who is already shoveling
an underhand pass toward the other guard
scissoring past a flat-footed defender
who looks stunned and nailed to the floor
in the wrong direction, trying to catch sight
of a high, gliding dribble and a man
letting the play develop in front of him
in slow motion, almost exactly
like a coach's drawing on the blackboard,
both forwards racing down the court
the way that forwards should, fanning out
and filling the lanes in tandem, moving
together as brothers passing the ball
between them without a dribble, without
a single bounce hitting the hardwood
until the guard finally lunges out
and commits to the wrong man
while the power-forward explodes past them
in a fury, taking the ball into the air
by himself now and laying it gently
against the glass for a lay-up,
but losing his balance in the process,
inexplicably falling, hitting the floor
with a wild, headlong motion
for the game he loved like a country
and swiveling back to see an orange blur
floating perfectly though the net.

[headlines]
--------------------------------------------------------------

Sports Briefs----
Panel begins Donald Sterling talks
http://espn.go.com/los-angeles/nba/story/_/id/10869566/nba-owners-panel-hold-first-meeting-donald-sterling
Sterling was 'good as gone' 32 years ago, but NBA dropped ball
http://nypost.com/2014/05/01/sterling-was-good-as-gone-32-years-ago-but-nba-dropped-ball/
Sterling won't go down without a fight
http://www.utsandiego.com/news/2014/apr/30/nba-clippers-donald-sterling/
Hernandez indicted for assault, threat
http://espn.go.com/boston/nfl/story/_/id/10869136/aaron-hernandez-indicted-alleged-assault-threat
Sharks' collapse complete; Kings win Game 7
http://www.contracostatimes.com/sharks/ci_25673144/sharks-collapse-complete-kings-win-game-7
Grant Cohn: Kap's off in the pocket
http://www.pressdemocrat.com/article/20140501/sports/140509959
Why Aldon Smith is involved in the 49ers' off-season program
http://blog.sfgate.com/49ers/2014/05/01/why-is-aldon-smith-involved-in-the-49ers-off-season-program/?cmpid=hp-hc-sports
Baseball Shakes Up Its Investigative Unit
http://www.nytimes.com/2014/05/02/sports/baseball/major-league-baseball-shakes-up-its-investigative-unit.html?hp&_r=0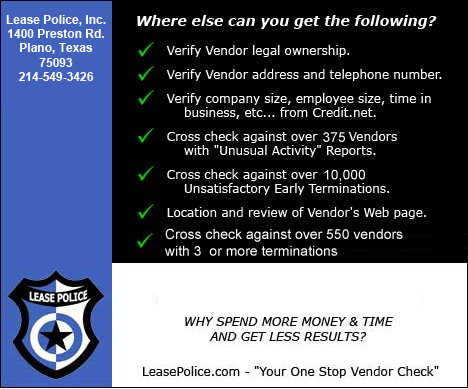 (Leasing News provides this ad "gratis" as a means
to help support the growth of Lease Police)
[headlines]
--------------------------------------------------------------


California Nuts Briefs---


Group sues San Francisco to stop company shuttles
http://www.seattlepi.com/news/us/article/Group-sues-San-Francisco-to-stop-company-shuttles-5446938.php
River Rock Casino misses bond payment
http://www.pressdemocrat.com/article/20140501/articles/140509955



[headlines]
--------------------------------------------------------------


"Gimme that Wine"
http://www.youtube.com/watch?v=EJnQoi8DSE8
Mexico is making some great wines … really
http://nypost.com/2014/05/01/mexico-is-making-some-great-wines-really/
Measure Would Allow Shipments of Wine to Mass. Consumers
http://www.boston.com/news/local/massachusetts/2014/05/01/measure-would-allow-shipments-wine-mass-consumers/j0sZqEPAc8Q40X8mZCSXSI/story.html
Petaluma Gap seeks its own wine appellation
http://www.petaluma360.com/article/20140501/COMMUNITY/140509967
How Big Data Can Predict The Wine Of The Century
http://www.forbes.com/sites/sap/2014/04/30/how-big-data-can-predict-the-wine-of-the-century/
Winery expects to lose up to 50 percent of crop after damaging winter
http://www.channel3000.com/news/winery-expects-to-lose-up-to-50-percent-of-crop-after-damaging-winter/25727790
Paso Robles Winemakers Praise Cabernet
http://www.winesandvines.com/template.cfm?
section=news&content=131940
Wine exports top $1.3 billion
http://www.nzherald.co.nz/business/news/article.cfm?
c_id=3&objectid=11246807
Cider takes off as Oregon's latest boutique alcohol trend (video)
http://www.oregonlive.com/politics/index.ssf/2014/04/
cider_takes_off_as_oregons_lat.html
Free Mobile Wine Program
http://leasingnews.org/archives/Feb2010/2_26.htm#mobile
Wine Prices by vintage
http://www.winezap.com
http://www.wine-searcher.com/
US/International Wine Events
http://www.localwineevents.com/
Winery Atlas
http://www.carterhouse.com/atlas/\
Leasing News Wine & Spirits Page
http://two.leasingnews.org/Recommendations/wnensprts.htm
[headlines]
----------------------------------------------------------------
This Day in History
1497 - John Cabot departed for North America.
1611—King James I had appointed a committee of learned men to produce a new translation of the Bible into English. This version, popularly called the King James Version, is known in England as the Authorized Version, and became the most popular in early America.
1670 - King Charles II of England grants a permanent charter to the Hudson's Bay Company, made up of the group of French explorers who opened the lucrative North American fur trade to London merchants. The charter conferred on them not only a trading monopoly but also effective control over the vast region surrounding North America's Hudson Bay. Although contested by other English traders and the French in the region, the Hudson's Bay Company was highly successful in exploiting what would become eastern Canada. After Canada was granted dominion status in 1867, the company lost its monopoly on the fur trade, but it had diversified its business ventures and remained Canada's largest corporation through the 1920s. It remains a major player today.
1776 - France and Spain agreed to donate arms to American trying to free themselves from England.
1837-birthday of our Sue Robert's relative, Henry M. Robert (General, US Army), author of "Robert's Rules of Order", still the standard guide for parliamentary procedure.
1803-- That Land Grab in Louisiana, actually signed. During the early moments of the nineteenth century, the United States government wheeled and dealed its way into what is generally regarded as the "greatest land bargain" in the nation's history, the Louisiana Purchase. The deal, which was dated 30 April 1803, though it was in fact signed on 02 May, had been in the works since the spring of 1802. It was then that President Thomas Jefferson had learned of Spain's decision to quietly transfer Spanish Louisiana to the French; fearful of the strategic and commercial implications of the Spanish swap, Jefferson ordered Robert Livingston, the US minister in Paris, to broker a deal with the French either for a slice of land on the lower Mississippi or a "guarantee" of unmolested transport for US ships. Negotiations dragged on for months, but took a crucial turn when Spanish and US trade relations collapsed in the fall of 1802. With Spain now barring American merchant ships from transferring goods at the port in New Orleans, Jefferson set his sights on purchasing a far larger chunk of land. In early 1803, James Monroe headed to Paris to broker Jefferson's deal. With France teetering on the brink of war with Great Britain, and mindful not only of the fiscal repercussions of such a conflict, but of the possibility of a renewed US-English alliance, Napoléon's negotiators acceded to a deal to sell the whole of Louisiana. All told, the Louisiana Purchase cost the US $15 million: $11.25 million was earmarked for the land deal, while the remaining $3.75 million covered France's outstanding debts to America. Thus, for the prime price of 5 cents a hectare, the United States bought 2,145,000 square kilometers of land, which effectively doubled the size of the young nation.
1843-Elijah McCoy was born in Colchester, Ontario. His parents escaped slavery in Kentucky by traveling along the Underground Railroad. This famous African-American inventor is credited with over 50 patents and his lubricating oil and systems were quite famous in its day. His most famous was the McCoy Lubricator. McCoy invented a device to oil the machinery while it was working. It was soon used on engines, train locomotives, on Great Lake steamships, on ocean liners and on machinery in factories. His invention became so popular that no engine or machine was considered complete until it had a McCoy Lubricator. The phrase "The Real McCoy" soon caught on as a way of saying that people were getting the best equipment available.
http://www.bccns.com/elijah.htm
http://www.princeton.edu/~mcbrown/display/mccoy.html
http://www.blackinventor.com/pages/elijahmccoy.html
1853 - Franconi's Hippodrome opened at Broadway and 23rd Street in New York City. The 4,000-seat facility opened in grand style for a hippodrome (an arena for a circus or games) with a chariot-and-ostrich race. It was popular for five years.

http://www.nypl.org/research/chss/spe/art/print/
exhibits/movingup/no29.htm
http://www.public.iastate.edu/~calel/hippo.html
1861 - General Winfield Scott wrote to President Lincoln suggesting a cordon capable of enveloping the seceded states and noted that "the transportation of men and all supplies by water is about a fifth of the land cost, besides the immense saving of time." On the next day, Scott elaborated further to General George McClellan: "We rely greatly on the sure operation of a complete blockade of the Atlantic and Gulf ports soon to commence. In connection with such blockade, we propose a powerful movement down the Mississippi to the ocean, with a cordon of posts at proper points . . . the object being to clear out and keep open this great line of communication in connection with the strict blockade of the seaboard, so as to envelop the insurgent States and bring them to terms with less bloodshed than by any other plan." The heart of the celebrated Anaconda Plan which would strangle the Confederacy on all sides was control of the sea and inland waterways by the Union Navy; the strategy of victory was (a) strengthen the blockade, (b) split the Confederacy along the line of the Mississippi River, and (c) support land operations by amphibious assault, gunfire. and transport.
1863-General Stonewall Jackson, leading a large part of Gen. Lee's army, delivered a devastating blow on Gen. Hooker's right flank. Reconnoitering with his staff at day's end, Jackson and his group were mistaken for Union soldiers and fired on by their own forces. Jackson's shattered left arm had to be amputated. While he was hospitalized pneumonia set in; his death came on May 10.
http://norfacad.pvt.k12.va.us/project/sjackson/sjackson.htm
http://www.waysideofva.com/stonewalljackson/
1885-Good Housekeeping magazine makes its debut, becoming one of the most popular magazine for decades, setting many styles and standards for its day. It is still popular in this the 21st century.
http://memory.loc.gov/ammem/today/may02.html
1876- the first baseball players to hit home runs were Ross Barnes of the Chicago White Stockings and Charles Wesley "Baby" Jones of the Cincinnati Reds, at Cincinnati, OH. Chicago won 15-9. (sorry, books don't tell which hit the first home run. editor).
1890 – The Oklahoma Territory was organized. The 1890
Oklahoma organic act
organized the western half of Indian Territory and a strip of country known as
No Man's Land
into Oklahoma Territory. Reservations in the new territory were then opened to settlement in
land runs
later that year and in 1891 and 1893. Oklahoma remained a territory until Congress recognized statehood on November 16, 1907.
1895 – Broadway lyricist Lorenz Hart was born in New York City. He was the
lyricist
half of the
Broadway
songwriting
team
Rodgers and Hart
. Some of his more famous lyrics include "
Blue Moon
," "
Mountain Greenery
," "
The Lady Is a Tramp
," "
Manhattan
," "
Where or When
," "
Bewitched, Bothered, and Bewildered
," "
Falling in Love with Love
," "
My Funny Valentine
," "
I Could Write a Book
", "
This Can't Be Love
", "
With a Song in My Heart
", "
It Never Entered My Mind
", and "
Isn't It Romantic?
".
1899 - A storm buried Havre, MT, under 24.8 inches of snow, an all-time record for that location. The water equivalent of 2.48 inches was a record 24 hour total for the month of May.
1923- The first transcontinental nonstop airplane flight was made by Lieutenants Oakley G. Kelly and John A. Macready of the Navy Air Service. They took off from Roosevelt Field, NY at 11:36pm and arrived at Rockwell Field, Coronado Beach, CA, at 12:26pm the next day, covering a distance of 2,700 miles in 26 hours.
http://www.nasm.si.edu/nasm/aero/aircraft/fokker_t2.htm
1903-Birthday of Benjamin Spock, pediatrician and author, born at New Haven, CT. His book on child-rearing, "Common Sense Book of Baby and Child Care", later called "Baby and Child Care", has sold more than 30 million copies. In 1955, he became professor of child development at Western Reserve University at Cleveland, OH. He resigned from this position in 1967 to devote his time to the pacifist movement. Spock died at San Diego, CA, Mar 15, 1998.
http://www.drspock.com/about/drbenjaminspock/0,1781,,00.html
http://creativequotations.com/one/1007.htm
1904---Singer and actor Harry Lillis "Bing" Crosby was born in Tacoma, Washington. He sang with dance bands from 1925 to 1930, and, in 1931, began work in radio and films. Crosby gained enormous popularity for his crooning style, which was ideally suited to the new radio medium. His recording of "White Christmas" is said to be the best-selling record of all time. In 1944, he won an Academy Award for his performance in the film "Going My Way." His other notable films included "The Country Girl" in 1955, "High Society" in '56 and the remake of "Stagecoach" in 1965. Bing Crosby had a lifelong love affair with the game of golf. What started in the 1930's as a clambake among Crosby and his entertainment industry friends annually at Pebble Beach, grew into an A-list invitation among not only entertainers but professional golfers as well. The event became known as the
Bing Crosby
National Pro-Amateur, or just the Crosby Clambake. In 1977, he dropped dead after completing a round on a golf course in Spain. After Crosby's death in 1977, the tournament was hosted by his family but the Crosby name was dropped after the 1985 event, and
AT&T Corporation
became the title sponsor in 1986. It is now the AT&T National Pro-Am Tournament, still an A-list event and is televised globally.
1905--Birthday of Charlotte Armstrong - U.S. author and playwright. Her science fantasy books regarding dragons have made her one of the most popular authors in the nation.
1906--Birthday of Aileen Riggin (Soule) - U.S. athlete. She won three Olympic medals and was the first competitor to win a medal in both the swimming and diving events in the same Olympics. Only 14 at the 1920 Olympics in Antwerp, Belgium, she was the first woman to win the gold in springboard diving. In 1924, she won a silver in springboard and a bronze in the 100-metre backstroke. She stood 4'7" tall and weighed 65 pounds.
1908-Birthday of "Pinky Lee," born Pincus Leff. Born at St. Paul, MN. When young, Leff had dreams of becoming an attorney, but abandoned the idea when classmates laughed at his lisp. His show business debut was in burlesque in the 1930s. He is best remembered for "The Pinky Lee Show" which telecast from Los Angeles in the early 1950s. Pinky Lee died Apr 3, 1993, at Mission Viejo, CA.
http://www.tvparty.com/lostpinky.html
http://www.yesterdayland.com/popopedia/shows/saturday/sa1353.php
.
1920 - A swarm of tornadoes in Rogers, Mayes and Cherokee Counties in Oklahoma killed 64 persons.
1924 - Birthday of singer/actor Theodore Bikel, Vienna, Austria
http://www.bikel.com/

http://en.wikipedia.org/wiki/Theodore_Bikel
1925 - San Francisco Embarcadero subway opened
1929 - Virginia's worst tornado disaster occurred. Six tornadoes, two of which were west of the Blue Mountains, killed 22 people. Twelve children and a teacher were killed at Rye Cove, in Scott County. Four schools were destroyed.
1930-First game of National Negro Baseball League, played in Indianapolis,
http://www.gnofn.org/~mmcgee/baseball/Rube_Foster.htm
http://www.execpc.com/~sshivers/foster.html
http://library.thinkquest.org/3427/data/fosterru.htm
1930--- In Des Moines, Iowa, a Western League contest against Wichita becomes the first night baseball game to be played under permanent lights. The unique event, which draws 12,000 fans instead of the usual 600 patrons, is the beginning of a concept which will spread quickly through the minors and spare many organizations from the on-slaught of the Great Depression. It wasn't until May 24, 1935 when the
Cincinnati Reds
beat the
Philadelphia Phillies
2–1 at
Crosley Field
in Cincinnati that the first night game in Major League Baseball history occurred.
[
1931- Jazz organist Richard "Groove" Holmes Birthday
http://www.duke.edu/~mbc5/
http://theatreorgans.com/grounds/groove/holmes.html
( Warren Luening and I, along with Chris Morgan and/or Dave Silverman
saw Richard "Groove" Holmes in person on the Hollywood Strip, plus
Mose Allison, Cannonball Adderley, and others in the early 60's.)
1932 – Jack Benny's first radio show debuted on the NBC Blue Network.
1935 - Link Wray, one of the more influential rock guitarists of the 1950's, was born in Fort Bragg, North Carolina. Wray introduced the distorted fuzz-tone guitar sound on his single "Rumble," which by 1958, had sold a million copies. It is said to have been recorded as early as 1954. Link Wray's playing was a tremendous influence on such British rock stars as Jeff Beck, Pete Townshend and John Lennon.
http://www.vh1.com/artists/az/wray_link/bio.jhtml
http://www.rockabilly.nl/artists/linkwray.htm
1936 – Singer Engelbert Humperdinck born as Arnold George Dorsey.
1938-Ella Fitzgerald, with Chick Webb's band, records " A Tisket A Tasket," ( Decca)
http://persweb.direct.ca/fstringe/oz/a144.html
http://museum.media.org/ella/
1939-New York Yankees first baseman Lou Gehrig asked manager Joe McCarthy to take him out of the lineup for the game against the Detroit Tigers. By his sitting out, Gehrig's record streak of consecutive games played, begun May 25, 1925, stopped at 2,130. The slugger complained of fatigue, but he was really suffering from A.L.S., amyotrophic lateral sclerosis, a condition later known as Lou Gehrig's disease. Gehrig never played again.
http://www.lougehrig.com/
1941 – General Mills began shipping a new cereal, Cheerioats, to six test markets. It later was shortened to Cheerios as it is known to day.
1945-BUSH, ROBERT EUGENE, Medal of Honor.
Rank and organization: Hospital Apprentice First Class, U.S. Naval Reserve, serving as Medical Corpsman with a rifle company, 2d Battalion, 5th Marines, 1st Marine Division. Place and date: Okinawa Jima, Ryukyu Islands, 2 May 1945. Entered service at: Washington. Born: 4 October 1926, Tacoma, Wash. Citation: For conspicuous gallantry and intrepidity at the risk of his life above and beyond the call of duty while serving as Medical Corpsman with a rifle company, in action against enemy Japanese forces on Okinawa Jima, Ryukyu Islands, 2 May 1945. Fearlessly braving the fury of artillery, mortar, and machinegun fire from strongly entrenched hostile positions, Bush constantly and unhesitatingly moved from 1 casualty to another to attend the wounded falling under the enemy's murderous barrages. As the attack passed over a ridge top, Bush was advancing to administer blood plasma to a marine officer lying wounded on the skyline when the Japanese launched a savage counterattack. In this perilously exposed position, he resolutely maintained the flow of life-giving plasma. With the bottle held high in 1 hand, Bush drew his pistol with the other and fired into the enemy's ranks until his ammunition was expended. Quickly seizing a discarded carbine, he trained his fire on the Japanese charging pointblank over the hill, accounting for 6 of the enemy despite his own serious wounds and the loss of 1 eye suffered during his desperate battle in defense of the helpless man. With the hostile force finally routed, he calmly disregarded his own critical condition to complete his mission, valiantly refusing medical treatment for himself until his officer patient had been evacuated, and collapsing only after attempting to walk to the battle aid station. His daring initiative, great personal valor, and heroic spirit of self-sacrifice in service of others reflect great credit upon Bush and enhance the finest traditions of the U.S. Naval Service.
1945-FOSTER, WILLIAM ADELBERT, Medal of Honor.
Rank and organization: Private First Class, U.S. Marine Corps Reserve. Born: 17 February 1915, Cleveland, Ohio. Accredited to: Ohio. Citation: For conspicuous gallantry and intrepidity at the risk of his life above and beyond the call of duty while serving as a rifleman with the 3d Battalion, 1st Marines, 1st Marine Division, in action against enemy Japanese forces on Okinawa Shima in the Ryukyu Chain 2 May 1945. Dug in with another marine on the point of the perimeter defense after waging a furious assault against a strongly fortified Japanese position, Pfc. Foster and his comrade engaged in a fierce hand grenade duel with infiltrating enemy soldiers. Suddenly an enemy grenade landed beyond reach in the foxhole. Instantly diving on the deadly missile, Pfc. Foster absorbed the exploding charge in his own body, thereby protecting the other marine from serious injury. Although mortally wounded as a result of his heroic action, he quickly rallied, handed his own remaining 2 grenades to his comrade and said, "Make them count." Stouthearted and indomitable, he had unhesitatingly relinquished his own chance of survival that his fellow marine might carry on the relentless fight against a fanatic enemy, and his dauntless determination, cool decision and valiant spirit of self-sacrifice in the face of certain death reflect the highest credit upon Pfc. Foster and upon the U.S. Naval Service. He gallantly gave his life in the service of his country.
1946 – 1960's teen star Lesley Gore was born in Brooklyn, New York; later moving with her family to Tenafly, New Jersey. She was only 16 when she signed with Mercury records, and became a top star with such hits as "It's My Party" and "Judy's Turn to Cry." Until 1966, Lesley Gore was one of the most successful American teen singers. An attempt in the 1970's to establish herself as a singer geared to the adult market was not particularly successful, and she later turned to performing her hits at oldies concerts.
http://www.swinginchicks.com/lesley_gore.htm
http://members.tripod.com/~Lesley_Gore/bio.html
http://www.lesleygore.com/pages/668081/index.htm
http://www.patswayne.com/lesley/
1948- Birthday of country singer Larry Gatlin.
1950 - No. 1 Billboard Pop Hit: "The Third Man Theme," Anton Karas.
1950- Lou Gramm, lead vocalist with Foreigner, was born in Rochester, New York. By the beginning of the 1980's, their hard rock music had gained them worldwide sales of more than 21 million records. Their 1977 debut album yielded three hit singles - "Feels Like the First Time," "Cold as Ice" and "Long, Long Way From Home." Their subsequent million-sellers included "Hot-Blooded" and "Double Vision," both from 1978, "Waiting For a Girl Like You" from 1981 and 1984's "I Want to Know What Love Is." Gramm departed Foreigner in 1990 to continue a solo career that had begun several years earlier. He had had a top-five hit in 1987 with "Midnight Blue."
http://www.foreignerfiles.com/members/lougramm/
http://www.geocities.com/missmoonlight82/stillvidclipsanpics.html
1950 - No. 1 Billboard Pop Hit: "The Third Man Theme," Anton Karas.
1953 - Dark Star defeated the heavily favored Native Dancer to win the Kentucky Derby. A $2 wager to win on this dark horse would have put $50 in your pocket as Dark Star was a 25-1 long shot.
1954---Top Hits
Wanted - Perry Como
Young at Heart - Frank Sinatra
Make Love to Me - Jo Stafford
Slowly - Webb Pierce
1954-Stan Musial of the St. Louis Cardinals hit five home runs in a doubleheader against the New York Giants in St. Louis, setting a major league record. The Cardinals won the first game, 10-6, but fell to the Giants in the nightcap, 9-7.
http://www.stan-musial.com/
1956 -- For the first time in Billboard history, five records appear in both the pop and R&B Top 10. They are: Elvis Presley's "Heartbreak Hotel" , Carl Perkin's "Blue Suede Shoes", Little Richard's "Long Tall Sally", The Platters' "Magic Touch" and Frankie Lymon & the Teenagers' "Why Do Fools Fall in Love". Presley's & Perkins' hits are also in the country & western Top Ten at #1 & #2 respectively.
1957- Elvis Presley recorded "Jailhouse Rock," a Leiber and Stoller song that would become the title of Presley's next movie.
1960- Ben E. King ended his association with the Drifters by signing a solo contract with Atlantic Records. King was the lead on such Drifters' hits as "There Goes My Baby," "Save the Last Dance for Me" and "This Magic Moment." King's first hit on his own was "Spanish Harlem," produced by Phil Spector.
http://www.vh1.com/artists/az/king_ben_e_/bio.jhtml
http://www.delafont.com/music_acts/Ben-King.htm
1960 - Harry Belafonte presented his second Carnegie Hall concert in New York City.
http://w1.871.telia.com/~u87125666/index.htm
1962---Top Hits
Good Luck Charm - Elvis Presley
Soldier Boy - The Shirelles
Stranger on the Shore - Mr. Acker Bilk
Charlie's Shoes - Billy Walker
1964-- Posting a 7-3 victory, the Twins become only the third team in major league history to hit four consecutive home runs as Tony Oliva, Bob Allison, Jimmie Hall and Harmon Killebrew all go deep against A's pitchers Dan Pfister (3) and Vern Handrahan (1) in the top of the 11th inning at Kansas City's Municipal Stadium.
1964-"The Beatles' Second Album" reaches #1 on the Billboard LP chart in just its second week of release. It was the first album ever to make it to the top that quickly.
1965-- Ed Sullivan breaks a vow he made the year before and books The Rolling Stones back on his long-running CBS variety show -- but not before keeping the band in the studio all day, in order to keep from inciting the fans. The bands perform four songs: "The Last Time," "Little Red Rooster," "Everybody Needs Somebody to Love," and the instrumental "2120 South Michigan Avenue."
1966 - No. 1 Billboard Pop Hit: "Monday, Monday," The Mamas & the Papas.
1967-WRIGHT, RAYMOND R. Medal of Honor
Rank and organization: Specialist Fourth Class, U.S. Army, Company A, 3d Battalion, 60th Infantry, 9th Infantry Division. Place and date: Ap Bac Zone, Republic of Vietnam, 2 May 1967. Entered service at: Moriah, N.Y. Born: 5 December 1945, Moriah, N.Y. Citation: For conspicuous gallantry and intrepidity at the risk of his life above and beyond the call of duty. While serving as a rifleman with Company A, Sp4c. Wright distinguished himself during a combat patrol in an area where an enemy ambush had occurred earlier. Sp4c. Wright's unit suddenly came under intense automatic weapons and small-arms fire from an enemy bunker system protected by numerous snipers in nearby trees. Despite the heavy enemy fire, Sp4c. Wright and another soldier leaped to the top of a dike to assault the position. Armed with a rifle and several grenades, he and his comrade exposed themselves to intense fire from the bunkers as they charged the nearest one. Sp4c. Wright raced to the bunker, threw in a grenade, killing its occupant. The 2 soldiers then ran through a hail of fire to the second bunker. While his comrade covered him with his machinegun, Sp4c. Wright charged the bunker and succeeded in killing its occupant with a grenade. A third bunker contained an automatic rifleman who had pinned down much of the friendly platoon. While his comrade again covered him with machinegun fire, Sp4c. Wright charged in and killed the enemy rifleman with a grenade. The 2 soldiers worked their way through the remaining bunkers, knocking out 4 of them. Throughout their furious assault, Sp4c. Wright and his comrade had been almost continuously exposed to intense sniper fire from the tree line as the enemy desperately sought to stop their attack. Overcoming stubborn resistance from the bunker system, the men advanced into the tree line forcing the snipers to retreat, giving immediate chase, and driving the enemy away from the friendly unit so that it advanced across the open area without further casualty. When his ammunition was exhausted, Sp4c. Wright returned to his unit to assist in the evacuation of the wounded. This 2-man assault had driven an enemy platoon from a well prepared position, accounted for numerous enemy casualties, and averted further friendly casualties. Sp4c. Wright's extraordinary heroism, courage, and indomitable fighting spirit saved the lives of many of his comrades and inflicted serious damage on the enemy. His acts were in keeping with the highest traditions of the military service and reflect great credit upon himself and the U.S. Army.
1968-BENAVIDEZ, ROY P. Medal of Honor
Rank and Organization: Master Sergeant, Detachment B-56, 5th Special Forces Group, Republic of Vietnam. Place and Date: West of Loc Ninh on 2 May 1968. Entered Service at: Houston, Texas June 1955. Date and Place of Birth: 5 August 1935, DeWitt County, Cuero, Texas. Master Sergeant (then Staff Sergeant) Roy P. Benavidez United States Army, who distinguished himself by a series of daring and extremely valorous actions on 2 May 1968 while assigned to Detachment B56, 5th Special Forces Group (Airborne), 1st Special Forces, Republic of Vietnam. On the morning of 2 May 1968, a 12-man Special Forces Reconnaissance Team was inserted by helicopters in a dense jungle area west of Loc Ninh, Vietnam to gather intelligence information about confirmed large-scale enemy activity. This area was controlled and routinely patrolled by the North Vietnamese Army. After a short period of time on the ground, the team met heavy enemy resistance, and requested emergency extraction. Three helicopters attempted extraction, but were unable to land due to intense enemy small arms and anti-aircraft fire. Sergeant Benavidez was at the Forward Operating Base in Loc Ninh monitoring the operation by radio when these helicopters returned to off-load wounded crewmembers and to assess aircraft damage. Sergeant Benavidez voluntarily boarded a returning aircraft to assist in another extraction attempt. Realizing that all the team members were either dead or wounded and unable to move to the pickup zone, he directed the aircraft to a nearby clearing where he jumped from the hovering helicopter, and ran approximately 75 meters under withering small arms fire to the crippled team. Prior to reaching the team's position he was wounded in his right leg, face, and head. Despite these painful injuries, he took charge, repositioning the team members and directing their fire to facilitate the landing of an extraction aircraft, and the loading of wounded and dead team members. He then threw smoke canisters to direct the aircraft to the team's position. Despite his severe wounds and under intense enemy fire, he carried and dragged half of the wounded team members to the awaiting aircraft. He then provided protective fire by running alongside the aircraft as it moved to pick up the remaining team members. As the enemy's fire intensified, he hurried to recover the body and classified documents on the dead team leader. When he reached the leader's body, Sergeant Benavidez was severely wounded by small arms fire in the abdomen and grenade fragments in his back. At nearly the same moment, the aircraft pilot was mortally wounded, and his helicopter crashed. Although in extremely critical condition due to his multiple wounds, Sergeant Benavidez secured the classified documents and made his way back to the wreckage, where he aided the wounded out of the overturned aircraft, and gathered the stunned survivors into a defensive perimeter. Under increasing enemy automatic weapons and grenade fire, he moved around the perimeter distributing water and ammunition to his weary men, re-instilling in them a will to live and fight. Facing a buildup of enemy opposition with a beleaguered team, Sergeant Benavidez mustered his strength, began calling in tactical air strikes and directed the fire from supporting gunships to suppress the enemy's fire and so permit another extraction attempt. He was wounded again in his thigh by small arms fire while administering first aid to a wounded team member just before another extraction helicopter was able to land. His indomitable spirit kept him going as he began to ferry his comrades to the craft. On his second trip with the wounded, he was clubbed from additional wounds to his head and arms before killing his adversary. He then continued under devastating fire to carry the wounded to the helicopter. Upon reaching the aircraft, he spotted and killed two enemy soldiers who were rushing the craft from an angle that prevented the aircraft door gunner from firing upon them. With little strength remaining, he made one last trip to the perimeter to ensure that all classified material had been collected or destroyed, and to bring in the remaining wounded. Only then, in extremely serious condition from numerous wounds and loss of blood, did he allow himself to be pulled into the extraction aircraft. Sergeant Benavidez' gallant choice to join voluntarily his comrades who were in critical straits, to expose himself constantly to withering enemy fire, and his refusal to be stopped despite numerous severe wounds, saved the lives of at least eight men. His fearless personal leadership, tenacious devotion to duty, and extremely valorous actions in the face of overwhelming odds were in keeping with the highest traditions of the military service, and reflect the utmost credit on him and the United States Army.
1968 - The Stanley Cup Final was a best-of-seven series played between the
Montreal Canadiens
and the
Toronto Maple Leafs
. The Maple Leafs would win the series four games to two to win their thirteenth
Stanley Cup
. As of 2014, this is Toronto's most recent Stanley Cup championship, most recent appearance in the championship final, and with the
Chicago Blackhawks
ending a 49-year Cup drought with their victory in the
2010 Stanley Cup Finals
, is the longest-active championship drought in the NHL. This Stanley Cup Final was also the last Stanley Cup Final in the
Original Six E
http://en.wikipedia.org/wiki/1967_Stanley_Cup_Finals
1968-VARGAS, M. SANDO, JR. Medal of Honor
Rank and organization: Major (then Capt.), U.S. Marine Corps, Company G, 2d Battalion, 4th Marines, 9th Marine Amphibious Brigade. Place and date: Dai Do, Republic of Vietnam, 30 April to 2 May 1968. Entered service at: Winslow, Ariz. Born: 29 July 1940, Winslow, Ariz. Citation: For conspicuous gallantry and intrepidity at the risk of his life above and beyond the call of duty while serving as commanding officer, Company G, in action against enemy forces from 30 April to 2 May 1968. On 1 May 1968, though suffering from wounds he had incurred while relocating his unit under heavy enemy fire the preceding day, Maj. Vargas combined Company G with two other companies and led his men in an attack on the fortified village of Dai Do. Exercising expert leadership, he maneuvered his marines across 700 meters of open rice paddy while under intense enemy mortar, rocket and artillery fire and obtained a foothold in 2 hedgerows on the enemy perimeter, only to have elements of his company become pinned down by the intense enemy fire. Leading his reserve platoon to the aid of his beleaguered men, Maj. Vargas inspired his men to renew their relentless advance, while destroying a number of enemy bunkers. Again wounded by grenade fragments, he refused aid as he moved about the hazardous area reorganizing his unit into a strong defense perimeter at the edge of the village. Shortly after the objective was secured the enemy commenced a series of counterattacks and probes which lasted throughout the night but were unsuccessful as the gallant defenders of Company G stood firm in their hard-won enclave. Reinforced the following morning, the marines launched a renewed assault through Dai Do on the village of Dinh To, to which the enemy retaliated with a massive counterattack resulting in hand-to-hand combat. Maj. Vargas remained in the open, encouraging and rendering assistance to his marines when he was hit for the third time in the 3-day battle. Observing his battalion commander sustain a serious wound, he disregarded his excruciating pain, crossed the fire-swept area and carried his commander to a covered position, then resumed supervising and encouraging his men while simultaneously assisting in organizing the battalion's perimeter defense. His gallant actions uphold the highest traditions of the Marine Corps and the U.S. Naval Service.
1968-Moby Grape appears at the San Francisco Fillmore Auditorium.
1968-LIVINGSTON, JAMES E. Medal of Honor
Rank and organization: Captain, U.S. Marine Corps, Company E, 2d Battalion, 4th Marines, 9th Marine Amphibious Brigade. place and date: Dai Do, Republic of Vietnam, 2 May 1968. Entered service at: McRae, Ga. Born: 12 January 1940, Towns, Telfair County, Ga. Citation: For conspicuous gallantry and intrepidity at the risk of his life above and beyond the call of duty while serving as Commanding Officer, Company E, in action against enemy forces. Company E launched a determined assault on the heavily fortified village of Dai Do, which had been seized by the enemy on the preceding evening isolating a marine company from the remainder of the battalion. Skillfully employing screening agents, Capt. Livingston maneuvered his men to assault positions across 500 meters of dangerous open rice paddy while under intense enemy fire. Ignoring hostile rounds impacting near him, he fearlessly led his men in a savage assault against enemy emplacements within the village. While adjusting supporting arms fire, Capt. Livingston moved to the points of heaviest resistance, shouting words of encouragement to his marines, directing their fire, and spurring the dwindling momentum of the attack on repeated occasions. Although twice painfully wounded by grenade fragments, he refused medical treatment and courageously led his men in the destruction of over 100 mutually supporting bunkers, driving the remaining enemy from their positions, and relieving the pressure on the stranded marine company. As the 2 companies consolidated positions and evacuated casualties, a third company passed through the friendly lines launching an assault on the adjacent village of Dinh To, only to be halted by a furious counterattack of an enemy battalion. Swiftly assessing the situation and disregarding the heavy volume of enemy fire, Capt. Livingston boldly maneuvered the remaining effective men of his company forward, joined forces with the heavily engaged marines, and halted the enemy's counterattack Wounded a third time and unable to walk, he steadfastly remained in the dangerously exposed area, deploying his men to more tenable positions and supervising the evacuation of casualties. Only when assured of the safety of his men did he allow himself to be evacuated. Capt. Livingston's gallant actions uphold the highest traditions of the Marine Corps and the U.S. Naval Service.
1969-- Elvis Presley finishes filming on his 31st and final film, "Change of Habit".
1970-Diane Crump of Oldsman, FL, became the first woman to ride in the Kentucky Derby, riding "Fathom" in the 96th Kentucky Derby, Churchill Downs, KY. In the 17-horse race, she finished 15th.
1970---Top Hits
ABC - The Jackson 5
American Woman/No Sugar Tonight - The Guess Who
Love or Let Me Be Lonely - The Friends of Distinction
My Woman My Woman, My Wife - Marty Robbins
1972-- In New York City, Bruce Springsteen auditions for Columbia Records A&R head John Hammond, who is so impressed he immediately arranges a set that night at the Gaslight Club for his fellow execs.
1974 - Stevie Wonder wins four Grammy Awards: Pop Vocal Performance (Male), R&B Song (Male), R&B Vocal Performance (Male) and Album of the Year.
1975 - The biggest snowstorm of record for so late in the season paralyzed Chicago, IL. Up to 20 inches of snow fell in extreme northeastern Illinois, and 10.9 inches of snow closed Chicago's O'Hare Airport. Ralph Mango reports " I flew into that storm, wound up staying two days, and after O'Hare remained closed, rented a car and drove to Detroit to catch a flight home."
1976 - No. 1 Billboard Pop Hit: "Welcome Back," by John Sebastian. The song is the theme of the TV show "Welcome Back Kotter."
1977-More than three years after its release, Bruce Springsteen's "The Wild, the Innocent and the E Street Shuffle" goes gold.
1978-The Bee Gees receive their second platinum single awarded in less than two months for "Night Fever." It was preceded by "Stayin' Alive," both cuts from the soundtrack "Saturday Night Fever."
1978---Top Hits
Night Fever - Bee Gees
If I Can't Have You - Yvonne Elliman
Can't Smile Without You - Barry Manilow
Every Time Two Fools Collide - Kenny Rogers & Dottie West
1981 - Scottish singer Sheena Easton made it to the top spot on the pop music charts for her first -- and only -- time. "Morning Train (Nine to Five)" knocked "Kiss on My List", by Daryl Hall and John Oates, out of the top of the music charts. "Morning Train" pulled into the top spot for a two-week stay. Easton had been an actress, appearing as a singer in the 1980 BBC TV documentary, "The Big Time"; and this time she made it to the big time, winning the 1981 Best New Artist Grammy Award. On U.S. TV, she is remembered as Sonny Crockett's wife in five episodes of "Miami Vice" in the 1980s and for singing the title song in the James Bond flick, "For Your Eyes Only". Easton scored 14 hits on the charts between 1981 and 1991. Seven of those hits made it to the top ten. "The Lover in Me" in 1988 was the closest she ever came to having another number one hit. It stopped climbing at number two.
http://www.sheenaeaston.com/
1982 - Severe thunderstorms spawned fifty-six tornadoes in the central U.S., including seventeen in the Red River Region of Texas and Oklahoma. The tornadoes claimed thirty lives, and injured 383 other persons. A violent tornado near Messer, OK left only the carpet tack strips on the slab of a house it destroyed, and carried a motel sign thirty miles.
1982 – The Weather Channel debuted
1985 - The General Motors X-Cars rolled off the assembly line in Detroit, MI for the final time on this day. The cars were a dismal failure, despite being a hit in the beginning, as many claimed they were brought out too early and not "tested." The X-Cars were subject to massive recalls which cost G.M. many millions of dollars…much like what GM is enduring today.
http://members.tripod.com/seributra_d/X.htm
1986---Top Hits
Kiss - Prince & The Revolution
Addicted to Love - Robert Palmer
West End Girls - Pet Shop Boys
Now and Forever (You and Me) - Anne Murray
1986 - The photo essay, "A Day in the Life of America", began as two hundred photojournalists covered the USA to take 350,000 pictures. For publication of the beautiful coffee table book, only 350 pictures were selected. It is considered a collector's item today.
http://images.isbn.nu/000649207X/price
http://www.amazon.com/exec/obidos/tg/detail/-/000217734X/002-9713331-5503223?
vi=glance#product-details\
1987 - Eleven cities in Florida reported record low temperatures for the date, including Tallahassee with a reading of 31 degrees. The low of 48 degrees at Key West smashed their previous record for the date by 13 degrees.
1988-- Pete Rose becomes the first manager to be suspended for an on-field incident as National League President Bart Giamatti issues a thirty day suspension for his shoving of umpire Dave Pallone.
1988---Top Hits
Anything For You- Gloria Estefan & Miami Sound Machine
Shattered Dreams- Johnny Hates Jazz
Wishing Well- Terence Trent D'Arby
One More Try- George Michael
1990 - Fourteen cities in Florida, Georgia and South Carolina reported record high temperatures for the date as readings soared into the 90s. Tampa FL reported a record high of 97 degrees, and Fort Stewart GA was the hot spot in the nation with a reading of 100 degrees.
1990 - Thunderstorms produced severe weather in North Carolina and Virginia during the afternoon and evening. Thunderstorms produced golf ball size hail, and spawned a tornado near Chester VA which caused half a million dollars damage. A storm system produced snow and gale force winds across northern Michigan, with 8.3 inches of snow reported at Marquette. Temperatures in the north central U.S. soared from morning lows in the 20s and 30s to afternoon highs in the 60s and 70s. Eight cities reported record highs for the date, including Havre MT with a reading of 77 degrees.
1990-- The Mormon Church says it is dropping some secret rituals that are viewed as offensive to women. It retains the requirement that a woman must be married and taken into heaven by her husband.
1992: Mayor Daley declares "Bessie Coleman" day, 66 years after her death. Coleman's brief but intense life led from humble origins to triumphant days as the first African American woman to fly a plane. Tradition has it that her brother, returning from service in France during World War I told her about the French women's freer lives that included careers. She was unable to find a flying instructor who would teach a black woman to fly so she learned French and moved to France "where race would not be an issue." She returned triumphantly to the U.S. to be featured in flying shows and circuses, widely written about all over the world as "Queen Bess." She felt blacks had to keep up with the times and learn to fly to succeed as a race. She had hoped to start a flying school but at age 34 she failed to secure the newfangled invention called the seat belt, and when he plane flipped almost a mile above the earth, she fell to her death. The former manicurist from "The Stroll" area of Chicago now has a street named after her.
1993---Top Hits
Freak Me- Silk
That's The Way Love Goes- Janet Jackson
Informer- Snow
Love Is (From "Beverly Hills, 90210")- Vanessa Williams/Brian McKnight
I Have Nothing (From "The Bodyguard")- Whitney Houston
1998----Top Hits
Too Close- Next
My All, Mariah Carey
You're Still The One- Shania Twain
Everybody [Backstreet s Back]- Backstreet Boys
2001-One hundred million copies of J. K. Rowling's four Harry Potter children's books have been sold since the first one in 1995, including translations into 42 languages, her agent announces. The best-selling books of all time are The Bible with an estimated 6 billion copies sold, followed by Quotations from the Works of Mao Tse-Tung (the "Little Red Book") with approximate sales of 900 million.
2003-- The MLB Players' Association agrees to a two-year experiment in which the winning league of the All-Star Game will have home-field advantage during the World Series. Other changes include roster increase by 2 to 32 players, a separate ballot of managers, coaches and players to be done during the week prior to the game to name the additional nine position players and eight pitchers for each team.
2007-- 1,876 guitarists gather in Wroclaw, Poland, to set a new Guinness World Record by simultaneously performing "Hey Joe" by Jimi Hendrix.
2011—U.S. Navy SEAL Team Six raided a large compound in Abbottsbad, Pakistan, and killed Al-Qaeda terrorist leader Osama Bin Laden. Bin Laden's body was buried at sea in accordance with Islamic rites later that day. Bin Laden was born March 30, 1957, at Riyadh, Saudi Arabia. Bin Laden was the world's most wanted terrorist. Many believe that Pakistan officials knew of his whereabouts and assisted in keeping him hidden.
Stanley Cup Champions This Date
1967 Toronto Maple Leafs
-------------------------------------------------------------

SuDoku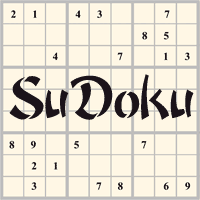 The object is to insert the numbers in the boxes to satisfy only one condition: each row, column and 3x3 box must contain the digits 1 through 9 exactly once. What could be simpler?
http://leasingnews.org/Soduku/soduko-main.htm
--------------------------------------------------------------

Daily Puzzle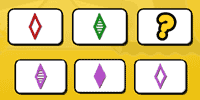 How to play:
http://www.setgame.com/set/puzzle_frame.htm
Refresh for current date:
http://www.setgame.com/set/puzzle_frame.htm
--------------------------------------------------------------


http://www.gasbuddy.com/
http://www.gasbuddy.com/GB_Map_Gas_Prices.aspx
http://www.gasbuddy.com/GB_Mobile_Instructions.aspx
--------------------------------------------------------------

Weather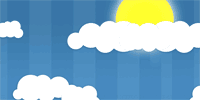 See USA map, click to specific area, no commercials
--------------------------------------------------------------

Traffic Live---
Real Time Traffic Information
You can save up to 20 different routes and check them out with one click,
or type in a new route to learn the traffic live
--------------------------------