Leasing Association 2011 Conferences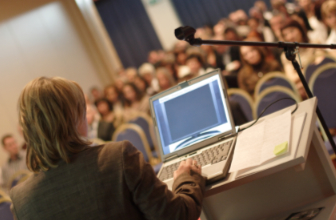 ---
October 18, 2011
---8:30am to 10:00am

AZELA Fall Meeting
CoCo's Bakery & Restaurant– Paradise Valley Mall
4514 East Cactus Road
Phoenix, AZ 85032
(602) 953-9155
Alternative Financing Seminar
– When Traditional Lease Financing Doesn't Fit
Networking, Continental Breakfast
$10 in advance, $15 at the door
More about the Seminar:
(pdf)
---
October 23-25th ELFA 50th Anniversary Conference
San Antonio, Texas
This is a major event where the association celebrates its 50th
Anniversary, the first and oldest leasing association in America.

Conference Brochure:
http://www.elfaonline.org/cvweb_elfa/cgi-bin/documentdll.dll/view?DOCUMENTNUM=321

What Previous Attendees are Saying:
http://www.elfaonline.org/pub/events/2011/AC/50th/
Registration Forms:
http://www.elfaonline.org/pub/events/2011/ac/RegInfo.cfm
Share Your Anniversary Message
http://www.elfaonline.org/pub/events/2011/AC/50th/share.cfm
Keynote Speakers
General Stanley McChrystal
Former Commander of U.S. and International Forces in Afghanistan
Martin Regalia
Chief Economist and Senior Vice President for Economic and Tax Policy
United States Chamber of Commerce
Garrison Wynn
President, Wynn Solutions
---
November 2--November 4, 2011
Association of Government Leasing and Finance
Annual Fall Conference
Waldorf Astoria, Orlando, Florida
Business executives, attorneys, bankers, brokers, CPA's, financial advisors,
investment bankers, document specialists, syndicators, credit and sales personnel
will all benefit from attending.
Conference Brochure:
http://leasingnews.org/PDF/AGLFConference2011.pdf
Member: $850.00
Non-Member: $975.00
Government: $400
Guest: $200
(First Time Attendee -10%)
Registration:
http://members.aglf.org/source/events/event.cfm?event=FALL11
Hotel Registration:
https://secure3.hilton.com/en_US/wa/reservation/book.htm?execution=e1s1
---
November 6-7, Sunday, Monday
NEFA Expo Super Regional
Teaneck Marriott at Glenpointe
Teaneck, NJ
Co-Chaired by
George Parker Leasing Technologies International, Inc.,
Bruce Winter, FSG Leasing, Inc


Agenda
https://m360.nefassociation.org/frontend/event/schedule.aspx?EventId=35449
Registration:
https://m360.nefassociation.org/event.aspx?eventID=35449
Exhibitors To Date:
Allegiant Partners, Chris Enbom, CLP
Bank of the West, Steve Crane, CLP
Goston Financial & Equity, Debbie Monosson
Dakota Financial, Michael Green
Entrepreneur Growth Capital, Todd Scherer
Financial Pacific Lasing, LLC, Terey Jennings, CLP
Great American Insurance, Tara Aasand
Lean, Eve Hundt
Lease Team, Randy Haug
Pawnee Leasing, Gary Souverein
RLC Funding, Dwight Galloway, CLP
RTR Services, Lynn Wicker

More Information about Exhibitors
http://nefassociation.org/displaycommon.cfm?an=1&subarticlenbr=146


---
November 11-12
Hilton, Orange County
Costa Mesa, California
Full Schedule:
http://www.naelb.org/associations/2004/files/WesternRegional2011.cfm

Registration Form with fees:
http://www.naelb.com/associations/2004/files/NAELB%202011%20Western%
20Regional%20Registration%20Form.pdf
NAELB Western Regional Exhibitors
(as of October 4, 2011):

360 Equipment Finance
Ascentium Capital
Amerisource Funding
Commerce National Bank
Dakota Financial, LLC
Financial Pacific Leasing, LLC
instaCOVER
Maxim Commercial Capital, LLC
Pawnee Leasing Corporation
Preferred Business Solutions
Quail Capital Corp.
Quiktrak, Inc.
Stalwart Contract Finance, LLC
TEAM Funding Solutions
Tetra Funding Group


---
National Equipment Finance Summit
March 22-24, 2012
San Diego, CA
---
April 26-28, 2012
Denver Sheraton Downtown Hotel
Denver, Colorado
-------------------------------------------------------------------
To view Leasing Association Events-Meetings Open to All, please click here.
The object is to insert the numbers in the boxes to satisfy only one condition: each row, column and 3x3 box must contain the digits 1 through 9 exactly once. What could be simpler?