NATIONWIDE SALES POSITIONS AVAILABLE
Medical app only to 200k, Commercial app only to 150k Superior COF's-Superior Buying window-Superior back office Please contact Steve Schachtel at 973-339-9900 ext. 101
or email at sschachtel@usfunding.us
Tuesday, September 27, 2011

Today's Equipment Leasing Headlines

Canadian Finance and Leasing Association Conference Recap
by Hugh Swandel
Classified Ads--- Controller
P&L Capital Corporation
joins Evergreen Notification List
and is an A+ BBB Rating
Business borrowing flat in August, up in year
Career Crossroad---"What is the purpose of working with a recruiter?"
Be Careful
Leasing 102 by Mr. Terry Winders, CLP
Leasing Industry Help Wanted
Bank Beat
Top Stories - September 19 - 23
Update from Rosanne Wilson
GreatAmerica Ranked 4th in State as Top Workplace
Gambling away trust funds
James H. Ozanne to Join the ZBB Energy Board of Directors
Orlando, FL -- Adopt-a-Dog
News Briefs---
Freddie Mac Loan Deal Defective, Report Says
New Capital Rules Likely for Banks
Home-buying season the worst in at least 50 years
Berkshire Hathaway to buy back shares
Broker/Funder/Industry Lists | Features (collection)
Top Ten Stories Chosen by Readers | Top Stories last six months
Lady Gaga towers over Obama fundraiser
You May have Missed---
This Day in American History
SuDoku
Daily Puzzle
GasBuddy
Weather, USA or specific area
Traffic Live----

######## surrounding the article denotes it is a "press release" and was not written by Leasing News nor information verified, but from the source noted. When an article is signed by the writer, it is considered a "by line." It reflects the opinion and research of the writer. It is considered "bias" as it is the writer's viewpoint.


[headlines]
--------------------------------------------------------------
[headlines]
--------------------------------------------------------------
Send Leasing News to a Colleague. We are "Free."

Leasing 102
by Mr. Terry Winders, CLP
Be Careful
When everyone is hungry for new business, and times are hard, that is when the scam artist comes to town. Fraud is easiest when we have to fight for each deal. Never short change your standard credits checks and review anything that looks out of sorts. So I think a review of some standard "take it for granted "mistakes re in order! Never let a lessee push you into a quick decision and never skip over your standard procedures.
Check with the lessee's State to determine the companies "Good Standing" and review the correct spelling of the company name for discrepancies.. What appears to be a minor mistake in spelling the company name or the use of inc., instead of Corp., spells real trouble and should be checked much further. I would run credit checks on the principles regardless of any requests for guarantees to confirm how they are handling their personal credit. Remember that no personal credit history is one of the largest red flags in fraud cases; Check the better business bureau to determine if there have been any customer complaints. Check for tax liens and make sure on transactions over $50,000 you visit the company facilities and take note of the major pieces of equipment and check it against the UCC liens. One of the largest frauds in the leasing industry could have been discovered with a simple equipment inspection. The company only had three machines in use but had over thirty leased.
Run a UCC check to determine what kind of creditors they do business with and what type of equipment have liens in what location. Also if the vendor is obscure or is selling an off brand equipment then check with the manufacturer on the vendors status. If the manufacturer is obscure, or makes something you have never heard of, check them out by making a few phone calls or checking them out on the internet with trade associations or their local banker. The more obscure the supplier the more checking you need to do on the source of the equipment.
Also look for well prepared equipment invoices with all the information you would expect on an invoice. Invoices that are poorly made or come on standard forms that you can buy at a form shop should cause you to question their validly. Not everyone has pretty forms but you know when an invoice lacks the proper information and it should raise a red flag and be checked out. Most of the fraud cases I have seen included sloppy documentation and poor common sense. Also please avoid transactions or be especially careful if the vendor is a relative of the lessee.
Never, Never, Never do a sale- lease- back without inspecting and recording the equipment. Ask to see the original invoices for purchase, with the company as purchaser, for proof of ownership. Sale-lease-backs have been a favorite target of fraud because it does not require a vendor in the middle and there is so many steps to complete the transaction that many leasing companies fail to complete all of them.
I also need to suggest that you check out the person that signs the lease to make sure that they are an owner or qualified officer of the lessee. We have seen fraud cases where an employee of a company provides a resolution for authority signed by them authorizing themselves to sign. It can happen but it warrants some outside confirmation, because it is highly unlikely in a large company this would happen. Sometimes it is best to ask for more than one person who is qualified to make it harder for one person to create the fraud.
It may seem to you that this is a lot of extra work and time. However all I am saying is that if you follow standard procedures and something does not look correct then step back and check everything because scam artists play on your assumptions that everyone is honest and hope you will not see the cracks. There is a lot of fraud today and remember a non-recourse assignment does not relieve you from being responsible for fraud. Most assignment forms state that it must be a legally collectable transaction and fraud comes back to the leasing agent or broker.
Mr. Terry Winders, CLP
Anaheim, California
December 12-14th
Two and One Half-Day Seminar
sponsored by
Commerce National Bank
4040 MacArthur Blvd. Suite 100
Newport Beach CA 92660
(Orange County Airport is a half-mile away)
The seminar will contain information on how to approach leasing in 2012 with the following subjects:

New lease language

Proposed new accounting rules for lessee's

Structuring and pricing for competition

Income tax rules, Article 2A vs. Article 9

New reasons to lease

Questions to ask lessee

Vendor needs

Credit enhancements

Documentation issues
and a take home assignment to see how to propose a lease.
Cost $450 per person
To request a complete outline contact: leaseconsulting@msn.com or for questions call 502-649-0448
(This ad is a "trade" for the writing of this column. Opinions
contained in the column are those of Mr. Terry Winders, CLP)

Mr. Terry Winders, CLP, has been a teacher, consultant, expert witness for the leasing industry for thirty-five years and can be reached at leaseconsulting@msn.com or 502-649-0448
He invites your questions and queries.
Previous #102 Columns:
http://www.leasingnews.org/Conscious-Top%20Stories/Leasing_102/Index.htm
[headlines]
--------------------------------------------------------------
Leasing Industry Help Wanted

NATIONWIDE SALES POSITIONS AVAILABLE
Medical app only to 200k, Commercial app only to 150k Superior COF's-Superior Buying window-Superior back office Please contact Steve Schachtel at 973-339-9900 ext. 101
or email at sschachtel@usfunding.us
For information on placing a help wanted ad, please click here:
http://www.leasingnews.org/Classified/Hwanted/Hwanted-post.htm

Please see our Job Wanted section for possible new employees.
Leasing News Help Wanted Ad Pricing
Help Wanted Web Ad New Programs
Classified Ad Section
(rotates chronological above headlines and
also appears in Classified Ad section.) *
15 days in a row:
$395 four lines (a space is a line)
($25 each additional line or space)
30 days in a row:
$595 four lines (a space is a line)
($40 each additional line or space)
Design work is free. Logo is free as well as company description not to exceed the number of lines of the ad.
Also free: click to a click to a web site or a full description of the position.
Ads are placed in the "Help Wanted' section by category, alphabetical, with the ad with the most lines first in the group. They appear on the web site and in each news edition at the top in a rotation basis per issue.
* Help Wanted" ads appear in each issue on a chronological basis above the top headline as a courtesy. This position is not available as a paid position, but is generally on a rotation basis. At the same time, the ad continues in the classified help wanted section in the news edition and web site, so in effect appears twice.
Leasing News reserves the right to refuse advertising, particularly to a company that has appeared in the complaint bulletin board


[headlines]
--------------------------------------------------------------
Bank Beat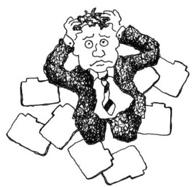 Two more banks failed this past week, bringing this year's total number of FDIC-insured bank failures to 73 (according to mybanktracker.com). Bank of the Commonwealth, based in Norfolk, VA, and Citizens Bank of Northern California, based in Nevada City, CA, were both closed by the FDIC on Friday.
Citizens Bank of Northern California was a community bank with seven branches in the northeastern part of the California. It had $288.8 million in assets and $253.1 million in deposits.
The FDIC has taken it into receivership, and Tri Counties Bank, from Chico, CA, will be assuming all the deposits. The FDIC estimates that Citizens Bank's failure will cost the Deposit Insurance Fund (DIF) $37.2 million.
According to the Sacramento Bee:
"The bank, founded in 1995, had lost millions of dollars in recent years, primarily due to the collapse of the local real estate market. The bank received $10.4 million in federal bailout funds under the TARP program. Since early last years it had been operating under an FDIC order to raise sufficient capital to continue operations. The bank's failure to do so led to its seizure.
Citizens also loaned millions of dollars to local "hard money brokers" who charge high rates of interest to borrowers who often don't qualify for normal bank loans. A Bee investigation earlier this year found that one such broker and Citizens client, Philip Lester, is under criminal investigation by the California Attorney General.
Also earlier this year, a former loan officer from the troubled bank was sentenced to federal prison for embezzlement."

Read more: http://www.sacbee.com/2011/09/26/3939953/nevada-countys-citizens-bank-seized.html#ixzz1Z7RS4Z5D
Bank of the Commonwealth, a Virginia-based bank with over 20 branches, was closed by the Virginia State Corporation Commission. It had $985.1 million in assets and $901.8 million in deposits.
The FDIC has taken it into receivership, and Southern Bank and Trust Company of Mount Olive, NC will take on the closed bank's assets. The FDIC estimates that the closure of the bank will cost the DIF $268.3 million.
Commonwealth Bankshares disclosed earlier this year that a federal grand jury was scrutinizing its lending and reporting practices and the actions of some bank officials and that securities regulators were investigating its disclosures, records, internal accounting controls and other matters. The bank said it was cooperating fully with the investigations.

Bank of the Commonwealth, which was chartered in 1971, is the second Virginia bank to fail this year. The first was Richmond-based Virginia Business Bank, a 5-year-old bank which was seized by regulators in late July and sold to Xenith Bank, also based in Richmond.
AP reported:
"In all of 2010, regulators seized 157 banks, the most in any year since the savings-and-loan crisis two decades ago. Those failures cost around $21 billion. The FDIC has said 2010 likely was the high-water mark for bank failures from the Great Recession.
In 2009, there were 140 bank failures that cost the insurance fund about $36 billion, a higher price tag than in 2010 because the banks involved were bigger on average. Twenty-five banks failed in 2008, the year the financial crisis struck with force; only three were closed in 2007.
From 2008 through 2010, bank failures cost the fund $76.8 billion. The deposit insurance fund fell into the red in 2009. With failures slowing, the FDIC's fund balance turned positive in the second quarter of this year; it stood at $3.9 billion as of June 30.
Depositors' money — insured up to $250,000 per account — is not at risk, with the FDIC backed by the government. That insurance cap was made permanent in the financial overhaul law enacted in July 2010."
Tracking Bank Failures Map:
http://graphicsweb.wsj.com/documents/Failed-US-Banks.htm
List of Bank Failures:
http://www.fdic.gov/bank/individual/failed/banklist.html
Bank Beat:
http://www.leasingnews.org/Conscious-Top%20Stories/Bank_Beat.htm



Gary DiLillo, President 216-658-5618 or gary@avptc.com

To learn more about the benefits of
outsourcing personal property tax, please click here.

[headlines]
--------------------------------------------------------------

[headlines]
--------------------------------------------------------------

[headlines]
----------------------------------------------------------------
This Day in American History
-------------------------------------------------------------

SuDoku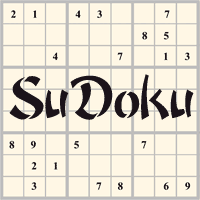 The object is to insert the numbers in the boxes to satisfy only one condition: each row, column and 3x3 box must contain the digits 1 through 9 exactly once. What could be simpler?
http://leasingnews.org/Soduku/soduko-main.htm
--------------------------------------------------------------

Daily Puzzle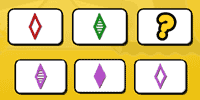 How to play:
http://www.setgame.com/set/puzzle_frame.htm
Refresh for current date:
http://www.setgame.com/set/puzzle_frame.htm
--------------------------------------------------------------


http://www.gasbuddy.com/
http://www.gasbuddy.com/GB_Map_Gas_Prices.aspx
http://www.gasbuddy.com/GB_Mobile_Instructions.aspx
--------------------------------------------------------------

Weather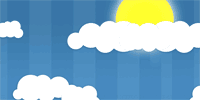 See USA map, click to specific area, no commercials
--------------------------------------------------------------

Traffic Live---
Real Time Traffic Information
You can save up to 20 different routes and check them out with one click,
or type in a new route to learn the traffic live
--------------------------------