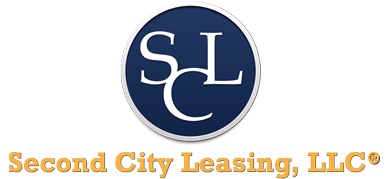 Collector, Atlanta, GA

Experienced, calling 11-90 day delinquent customers, assisting Asset Re-marketer with delinquency reporting, weekly reporting to home office.
Sales, Chicago, Atlanta
Work out of main office and satellite. Heavy phone sales calling on both independent dealers and end users (cold/warm calling), marketing, weekly reporting to management. Outside territorial salespeople will also be considered.
Contact: Michael Testa 312-881-3133 mtesta@secondcityleasing.com


www.secondcityleasing.com
Financing for Commercial Truck & Trailer, Exotic, High Line, Vintage & Classic Automobiles, Taxi, Livery & Paratransit



Friday, September 12, 2014


Today's Equipment Leasing Headlines
Archives---September 12, 2003
Joe Bonanno on the California Finance Lender's Law
Classified Ads---Credit
Dean Rubin Found, Ultimate Financing
a Division of Navitas Lease Corp.
No Jobs Eliminated at Direct Capital, a CIT Company
Since August 1, 2014
New Hires—Promotions in the Leasing Industry
Leasing Industry Ads---Help Wanted
Here's Why People Don't Use Mobile Apps To Shop
(But Might Use Apple Pay)
US banks' loans leave deposits behind in Q2'14
SNL Financial Report
U.S. Savings Bonds
CLP Spotlight-Bette Kerhoulas, CLP
Summer/Fall CLP Circular
Life of Crime/Love Is Strange
Captain America: The Winter Soldier/Ida/Eraserhead
At the Theater/Amazon-Netflix by Fernando Croce
Australian Shepherd Mix
Grand Island, Nebraska Adopt-a-Dog
Leasing Conferences Update
News Briefs---
Criticism leads to IASB U-turn on lease accounting standards
Dell shows off world's thinnest tablet
The end of the iPod: Goodbye to the little box that changed everything
FDIC Approves merger of Capital West Bank, Laramie, Wyoming
by ANB Bank, Denver, Colorado
UCLA: Interest rates to rise in March
Reeling RadioShack hints at bankruptcy
Here's How Much The iPhone 6 Will Cost On Every Major US Carrier
Clash of the titans: Wal-Mart rejects Apple Pay to pursue
a competing mobile payment system
Richest Man In Asia Is Getting Into The $200 Billion Aircraft Leasing Game
Willis Lease Finance Settles SEC Action on Late Filings-$275,000
L.A. Money Laundering Haul Is $75 Million and Growing, Feds Say
Steve Jobs Was a Low-Tech Parent
Broker/Funder/Industry Lists | Features (writer's columns)
Top Ten Stories Chosen by Readers | Top Stories last six months
www.leasingcomplaints.com (Be Careful of Doing Business)
www.evergreenleasingnews.org
Leasing News Icon for Android Mobile Device

You May have Missed---
SparkPeople--Live Healthier and Longer
Poem
Sports Briefs---
California Nuts Brief---
"Gimme that Wine"
This Day in American History
SuDoku
Daily Puzzle
GasBuddy
Weather, USA or specific area
Traffic Live----

######## surrounding the article denotes it is a "press release" and was not written by Leasing News nor information verified, but from the source noted. When an article is signed by the writer, it is considered a "by line." It reflects the opinion and research of the writer.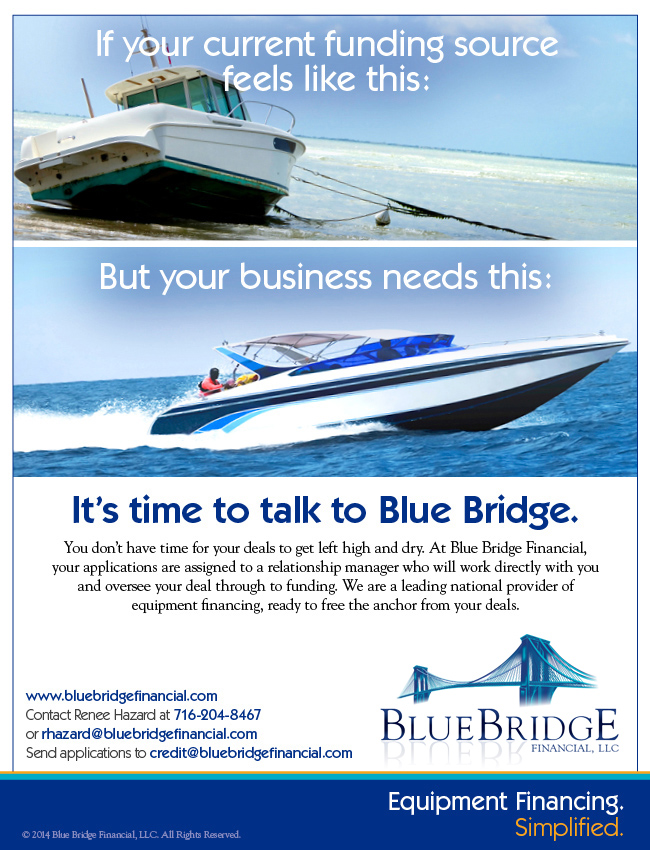 Please send to a colleague and ask them to subscribe to our news
editor or bookmark us (www.leasingnews.org) as each news edition
appears on our web site.

[headlines]
--------------------------------------------------------------
Archives---September 12, 2003
Joe Bonanno on the California Finance Lender's Law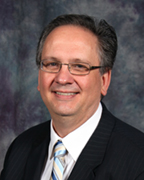 Did you really think that a lawyer would have nothing to say about why you need to attend the NAELB California regional meeting in Irvine?

There are some very qualified CA attorneys making a presentation about the CA Licensing Requirements that are unique to CA. That is one big reason why people need to attend. With my lawyer's hat on, here are just a couple of thoughts as to why:
Learn about the CA Licensing Laws.

If you ever get caught without it, you can be (a) closed by the state, (b) fined by the state and (c) face potential criminal ramifications. Folks choose to live in and do business in CA. CA is a heavily (if not the most heavily) regulated state in the US. Come and learn the reasons for the law, what type of transactions the law applies to so that you can make a fully informed business decision as to whether or not you should obtain the license.

Again, if you are required to have it and you don't, you could find yourself selling T-Shirts on Laguna Beach. I guarantee you have to have a license to do that!!!!

And bear in mind that the law does not just apply to residents of CA, those transacting business in CA can be subject to the requirement as well.

So, take the time and don't miss the NAELB CA Regional. As with all the regional, it will be full of networking and education.

And don't forget about the Atlanta Regional Meeting to be held in November.

Regards,

Joe Bonanno, Esq., CLP
[headlines]
--------------------------------------------------------------
Classified Ads---Credit
(These ads are "free" to those seeking employment
or looking to improve their position)
Credit, syndication, workout experience
Exceptional work ethic, common sense coupled with practical experience in equipment finance, consumer, commercial. Can interact with all levels of borrowers and intermediaries. Not an originator – but can help sales team close – great up sell ability. Will relocate for the right opportunity AND can work remotely.aaacorrespondent@gmail.com

Orlando, Florida
As a Commercial Credit Analyst/Underwriter, I have evaluated transactions from sole proprietorships to listed companies, across a broad spectrum of industries, embracing a multitude of asset types. Sound understanding of balance sheet, income statement and cash flow dynamics which impact credit decisions. Strong appreciation for credit/asset risk.
rpsteiner21@aol.com


407 430-3917

Free Posting for those seeking employment in Leasing:
http://www.leasingnews.org/Classified/Jwanted/Jwanted-post.htm
All "free" categories "job wanted" ads:
http://www.leasingnews.org/Classified/Jwanted/Jwanted.htm



[headlines]
--------------------------------------------------------------
Dean Rubin Found, Ultimate Financing
a Division of Navitas Lease Corp.
June 23, 2014 Leasing News wrote that Dean Rubin, responsible for credit, had left Axis Capital, Grand Island, Nebraska.(1) Reportedly he had left with key credit and operation people, later confirmed as eight key employees. Leasing News was told he opened a new operation in Grand Island, Nebraska. It was not until a lease originator told Leasing News he was doing business with Dean and contacted him. Dean said to contact Gary Shivers.
Gary Shivers, President & CEO, Navitas Lease Corp., told leasing news, "Yes, Dean and some of his team had left Axis and formed Ultimate Financial Corp. In August, we hired Dean and his team from Ultimate and formed Ultimate Financing, which operates independently as a Division of Navitas Lease Corp. Dwight (Galloway) and his team still operate as they have as the RLC division. There is very little cross over between the two groups due to the difference in types of deals that they underwrite. Each is a specialist in their respective markets."
Leasing News recently wrote that Navitas Lease Corp. had reached a three year growth of 1,124%, qualifying the company for Number 421 in the September, 2014 issue of Inc. Magazine's 500 top US companies. (2) Missed in the press release was their location in Grand Island, Nebraska. "Navitas is an equipment finance company headquartered in Ponte Vedra Beach, Florida, with offices in Boca Raton, Florida, Parsippany and Mount Laurel, New Jersey, Grand Island, Nebraska, Atlanta, Georgia as well as Columbia, South Carolina." (3)
An originator told Leasing News that Ultimate Funding had very good rates, primarily going after the "B" marketplace, with an emphasis more on collateral types and always requiring financial statements. The RLC Funding is primarily "app only" and not concerned about collateral, which was confirmed by Dwight Galloway:
"Just as Gary's email said, RLC will be doing exactly what the RLC team has always done (every one of which you used to deal with!), using common sense and a lot of experience to be a credit (not collateral based) lender: App-only to $100K and up to around $250K with financials for just about any type collateral, but we rarely do titled (one of Dean's strengths). We and Navitas are continuing to grow and with the recent reduction in our rates, things are going well."
It also appears the various entities steer business that does not fit their parameters to each other, keeping it all in the family.
Ultimate Financing Website
http://www.ultimatefin.com/
Telephone: 308-646-2219
Dean Rubin email: drubin@ultimatefin.com
(1) Dean Rubin Starts Ultimate Financing, Inc. No Longer at Axis Capital
http://leasingnews.org/archives/Jun2014/6_23.htm#dean
(2) Navitas Reaches Three Year Growth 1,124%; Makes Inc. 500
http://leasingnews.org/archives/Aug2014/8_29.htm#navitas
(3) Press Release
http://marketing.navitaslease.com/acton/attachment/1857/f-0bef/1/-/-/-/-/Navitas_Inc%20_500_PR_8_26_14.pdf

[headlines]
--------------------------------------------------------------
No Jobs Eliminated at Direct Capital, a CIT Company
Since August 1, 2014
When CIT Bank, a division of CIT (NSE: CIT), purchased Direct Capital, Portsmouth, New Hampshire, the company reportedly had 260+ employees. Leasing News has received perhaps two dozen Direct Capital email non-working email notices, as well as the EquipmentEngine website is no longer up. This may be normal sales movement, or from EquipmentEngine or business loan department changes. This may be a normal "period of adjustment," despite rumors to the contrary.
"No jobs were eliminated," Curt Ritter, Senior Vice President of Corporate Communications, told Leasing News.
(1) EquipmentEngine Launches Asset Management Resources
http://leasingnews.org/archives/May2011/5_18.htm#equipment_engine


[headlines]
--------------------------------------------------------------
New Hires—Promotions in the Leasing Industry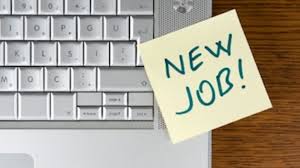 Mark Cargo promoted to Senior Vice President, Regional Sales Manager at SunTrust Bank, Charlotte, North Carolina. He joined the bank as Vice-President, August, 2011. Previously, he was Financial Sales Executive, IBM Global Business Services (2007–March, 2011); District Manager, Key Equipment Finance (2003–2006); Director of Business Development, UPS Capital (2002–2003); Regional Sales Manager, Lendx (1999 – 2001); Regional Manager, Mellon US Leasing (1996 – 2000); Account Executive, GE Capital (1994 – 1996); Regional Manager, P&O Containers (1988 – 1995). Education: Auburn University, Bachelor of Science, Business Administration
(1979–1982).
www.linkedin.com/pub/mark-cargo/5/b75/857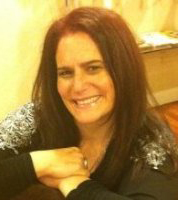 Jennifer (Russo) Chelini hired as Senior Business Manager,- Kelly Services Financial, San Francisco Bay Area. Previously, she was Business Development Manager - IT/Technology Division, GAR Technologies Inc (January, 2014 – August, 2014); Account Executive – Technology, Robert Half Technology (September, 2013–January, 2014); Contracted Business Development & Recruitment Mgr. – Technology, recrueHR (March, 2013–September, 2013); Branch Manager, Business Development & Operations, General Staffing, Adecco Staffing, USA (July, 2010–March, 2013); Senior Staffing, Supervisor/Interim Branch Manager, General Staffing, Nelson Family of Companies (May, 2010–July, 2011); Founder, Business Development, & Design Services, Bella Baby & Design, Inc. (April, 2003-April, 2006); Senior Staffing, Supervisor, Manager, Executive Assistant, Nelson Family of Companies (November, 1993 – April, 2002). Education: University of California, Davis, B.A., Biological Science (1989 – 1991). Activities and Societies: Phi Mu Sorority (Open) 1 organization. University of California, Berkeley, Extended Education, Marine Biology (1991–1991); Santa Rosa Junior College Associate of Science (A.S.), Biological Science (1985–1988);
Santa Rosa Junior College, Associate of Arts (A.A.), Liberal Arts (1985–1988). Cardinal Newman High School, High School Diploma, College/University Preparatory and Advanced High School/Secondary Diploma Program (1981– 1985). Ursuline High School High School Diploma, College/University Preparatory and Advanced High School/Secondary Diploma Program (1981 – 1985).
www.linkedin.com/pub/jennifer-chelini/18/a5b/712
Jason Criger was promoted to Implementation Team Lead at LeaseTeam, Inc., Omaha, Nebraska. He joined the company, April, 2008, as Customer Implementation Specialist. Previously, he was Account Manager/Implementation Specialist, Fiserv (f/k/a Information Technology, Inc.) (June, 2005 – April, 2008). Education: Nebraska Wesleyan University, Bachelor of Business Administration (B.B.A.) (2001 – 2005).
www.linkedin.com/pub/jason-criger/a1/12a/ab6

Joseph Gallick was promoted to Senior Vice President of Sales, NationaLease, Downers Grove, Illinois. He joined the company in 2013 as Vice President of Dedicated Services."(He)...comes to NationaLease from Penske Logistics, where he served since 1999 as Senior Vice President of Sales, responsible for the development of international business spanning North America, South America, Europe, and Asia. He joined Penske in 1988, holding several positions including Vice President of National Accounts. Earlier in his career he served in sales with Gelco Truck Leasing. Gallick is a member of the Council of Supply Chain Management Professionals and a liaison with the Penn State University Center for Supply Chain Research, which presented him with the Robert D. Pashek Award for contributions to the logistics and transportation fields. He also serves on the advisory board of Logistics Quarterly of Toronto. He is a resident of Downingtown, PA."

Scott Hinson was hired as AVP-Operations Specialist at Deutsche Bank Towson, Maryland. Previously, he was AVP-Financial Analyst, SunTrust Leasing and Equipment Finance (November, 2011–May, 2014); AVP Financial Analyst, Deutsche Bank Alex Brown (January, 1996–February, 2011); Finance, Westinghouse Defense (1985–1995). Certifications: NY Institute of Finance (March, 1996–Present). Courses: SunTrust Leasing and Equipment Finance, Principals of Equipment Leasing and Finance. Deutsche Bank Alex Brown, Negotiating and Effective Communication, Sellinger School of Business
Honors & Awards: Eagle Scout, Boy Scouts of America (May, 1978).
Organizations: Saint Andrews Society of Baltimore, First Vice President
(December, 2013 – Present). Education: James Madison University,
Bachelor of Business Administration (B.B.A.), Accounting and Finance, 3.0 (1980 – 1984).
www.linkedin.com/pub/scott-hinson/83/130/244

Stuart Jablonski was hired as Certified Financing Professional,
Navitas Lease Corp., working out of Lawrenceville, Georgia. Prior he went to work at LPI Healthcare Financial Services, June, 2010, and was promoted to Finance Specialist, March, 2013. Previously, he was Sr. Credit Analyst/Team Leader, Marlin Business Services Corp. (September, 2000–May, 2009); Escalation Manager - Customer Service Dept., Sears, Roebuck and Co. (August, 1996 – August, 2000). Education: Georgia State University, Bachelor's Degree, History (1995–2000). Graduated Cum Laude; VP of Recruitment of Sigma Phi Epsilon Fraternity; Activities and Societies: Sigma Phi Epsilon, Golden Key National Honor Society; Phi Alpha Theta Historical Honor Society.
www.linkedin.com/in/stuartjablonski

Daniel J. Krajewski was hired as Senior Executive, Banc of California, Orange County, California. Previously, he was CEO, Kenilworth Consulting (April, 2009 – Present); Vice President, Direct Capital Corporation (September, 2011 – July, 2014); Chief Sales & Marketing Officer, Velocity Financial Group (July, 2008 – April, 2009); EVP & General Manager, Technology & Office Equipment Finance, CIT (August, 2005 – January, 2008); Vice President, GE Commercial Finance (June 1993–July 2005). Education: State University of New York College at Buffalo, MBA, Finance (1980–1983). Canisius College, B.S., Management/Finance (1975–1979).
www.linkedin.com/pub/daniel-j-krajewski/11/a44/52a
Dan S. Little was named Vice President, Key Equipment Finance, Superior, Colorado,"… to lead the direct sales team for the southwest territory of California, Nevada and Arizona…(He)... held positions of increasing responsibility at Bank of America Merrill Lynch, and most recently was Vice President – Sales Associate in the Corporate Leasing Americas group. Previously, he held sales positions at Prudential Financial and SouthTrust Bank. Little has a bachelor's degree in economics from The University of the South and an MBA from Babson College."

Shane Rice hired as Regional Sales Manager at Macquarie Equipment Finance, Greater Philadelphia area. Previously he was Relationship Manager, Unifi Equipment Finance (November, 2013–June, 2014); Business Development Manager, Marlin Business Services (July, 2010–November, 2013); Account Representative, Canon Financial Services
(October 2005–June 2010).
www.linkedin.com/pub/shane-rice/b/666/727

Mike Richardson was hired as COO at EFFI Finance, Inc., Greater Salt Lake City area. Prior he joined TAB Bank, December, 2006 as Director of Merchant Services; promoted February, 2011 to Director of Lender Services; then March, 2012, Director of Third Party Originations. Previously, he was Business Development Officer, TCH, LLC (February 2006–December 2006); AVP- Securities Based Lending, UBS Bank, USA (February 2004–February 2006) Branch Manager, Deseret First Credit Union (February 2000–February 2001). Missionary, LDS (1995–1997). Volunteer: Football/Baseball/Basketball/Soccer Coach Layton City Recreation (January 2011–Present). Education: University of Utah, Bachelor of Science, Business Management (1997–2001). Activities and Societies: Elected to ASUU student assembly
www.linkedin.com/pub/mike-richardson/5/919/555
[headlines]
--------------------------------------------------------------

Leasing Industry Help Wanted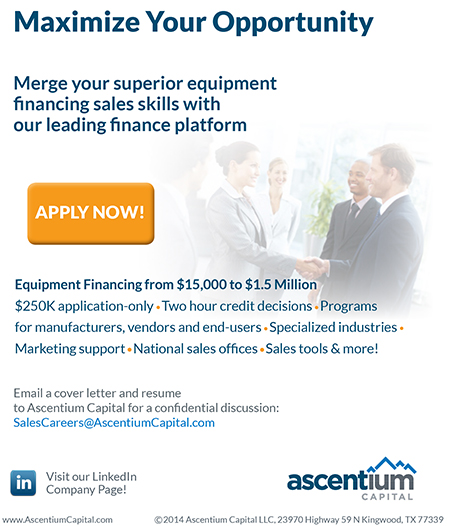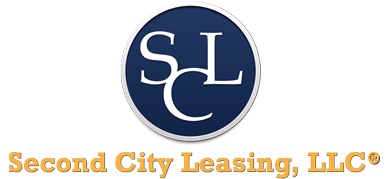 Collector, Atlanta, GA

Experienced, calling 11-90 day delinquent customers, assisting Asset Re-marketer with delinquency reporting, weekly reporting to home office.
Sales, Chicago, Atlanta
Work out of main office and satellite. Heavy phone sales calling on both independent dealers and end users (cold/warm calling), marketing, weekly reporting to management. Outside territorial salespeople will also be considered.
Contact: Michael Testa 312-881-3133 mtesta@secondcityleasing.com


www.secondcityleasing.com
Financing for Commercial Truck & Trailer, Exotic, High Line, Vintage & Classic Automobiles, Taxi, Livery & Paratransit


For information on placing a help wanted ad, please click here:
http://www.leasingnews.org/Classified/Hwanted/Hwanted-post.htm
Please see our Job Wanted section for possible new employ
(This ad is a "trade" for the writing of this column. Opinions
contained in the column are those of Mr. Terry Winders, CLP)
[headlines]
--------------------------------------------------------------
Here's Why People Don't Use Mobile Apps To Shop
(But Might Use Apple Pay)

By Dave Smith, Businesinsider.com
Amidst announcements of new iPhones and its first-ever smartwatch, Apple introduced a new mobile payments solution on Tuesday, called Apple Pay. Compared to the traditional means of checking out with a credit or debit card, Apple promises its digital platform is much more secure and much faster to use — for buying things in physical retail stores but also online.
Apple Pay might compel consumers to finally leave their wallets at home — well, at least their credit cards — but it's expected to have a significant and much more immediate impact on mobile shopping. According to a 2014 survey from marketing firm Catalina, which was charted for us by Business Insider Intelligence, the main reason people don't use their phones to shop online is because it takes too long, whereas a trip to the store is perceived as less time-consuming.
The second-biggest reason in-app shopping isn't so popular is "it doesn't help me get past the checkout faster." Again, speed seems to be the key issue with mobile payments. But based on the Apple Pay software, which simply involves choosing your preferred card and placing your fingerprint on the home button ("that's it," as Tim Cook says), some of the major pain points of mobile shopping could be alleviated as soon as October, which is when Apple Pay will be released as a free update to iOS 8.
[headlines]
--------------------------------------------------------------
US banks' loans leave deposits behind in Q2'14
SNL Financial Report
By Divya Lulla
Aggregate loans at U.S. banks and thrifts grew for the fifth quarter in a row, pushing the industry's loan-to-deposit ratio up 50 basis points to 70.58% at June 30 from 70.08% at March 31. However, the ratio was still down approximately 115 basis points from the second quarter of 2013.
Total loans grew by $178.54 billion from March 31, ending at $8.109 trillion at the close of the second quarter, while total deposits increased $172.46 billion to $11.488 trillion.
A number of loan categories showed growth in the second quarter. Aggregate domestic commercial and industrial loans grew to $1.464 trillion as of June 30, up 3.35% from March 31 and 10.57% higher than the year-ago quarter. U.S. one- to four-family residential loans totaled $2.344 trillion at June 30, up $18.34 billion from March 31, but down $41.31 billion from a year earlier. Meanwhile, nonfarm, nonresidential U.S. commercial real estate ended the second quarter at $1.126 trillion, up $8.06 billion from a quarter earlier and $42.31 billion from a year earlier. Aggregate construction and land development loans gained 3.98% quarter over quarter and 10.17% year over year, closing at $223.17 billion as of June 30.
Nine of the 15 largest banks increased both loans and deposits during the second quarter. Only Bank of America Corp. saw a decline in loans in the quarter among the top 15. BofA's $5.96 billion quarter-over-quarter drop in loans was largely caused by a $6.19 billion decline in U.S. closed-end residential mortgages.
The nation's largest bank by assets, JPMorgan Chase & Co., grew its loans at an annualized rate of 11.23% during the quarter — a little less than its annualized deposit growth of 11.55%. The company's loan-to-deposit ratio slipped 5 basis points during the quarter.
U.S. Bancorp's deposits increased at an annualized 24.02% during the second quarter, helping push its loan-to-deposit ratio down 2.72 percentage points to 88.89% at June 30. The bank attributed the increase in deposits to an increase in noninterest-bearing deposits, total savings deposits and time deposits greater than $100,000, including the company's acquisition of Royal Bank of Scotland Group Plc's Chicago-area Charter One franchise. The increase in deposits were partially offset by a decrease in time deposits less than $100,000, according to the company's second-quarter Form 10-Q.
Capital One Financial Corp.'s 12.49% annualized growth in loans was the highest among the 15 companies, and its loan-to-deposit ratio was 96.74% at June 30, 4.05 percentage points higher quarter over quarter. Multifamily loans at Capital One grew by 29.50% from the year-ago quarter and 7.72% from the linked quarter, to $9.35 billion at June 30. C&I loans also saw substantial growth, clocking in 19.83% growth year over year and 6.91% quarter over quarter, ending at $21.65 billion at June 30.
Aggregate loans at BB&T Corp. grew by 12.18% annualized during the second quarter to $121.21 billion as of June 30. The increase was attributed to the growth in the C&I, sales finance and other lending subsidiaries portfolios, according to the company's second-quarter Form 10-Q. BB&T's domestic C&I loans grew to $18.18 billion at June 30, up 10.11% from a year earlier and 4.77% quarter over quarter.
John Kenny
Receivables Management

• End of Lease Negotiations & Enforcement
• Fraud Investigations
• Credit Investigations • Asset Searches


• Skip-tracing • Third-party Commercial Collections

john@jkrmdirect.com | ph 315-866-1167| www.jkrmdirect.com
(Leasing News provides this ad as a trade for investigations
and background information provided by John Kenny)
[headlines]
--------------------------------------------------------------
U.S. Savings Bonds
Time to invest in America, and get the tax savings too of a U.S. Savings Bonds.
According to www.savingsbonds.com, "Over 50 million Americans currently hold approximately 637 million paper savings bonds, worth nearly $178 billion."
SavingsBonds.com, reportedly the leading non-government website valuing over $1.1 billion worth of savings bonds for over 275K investors' savings bond management account.
They can provide a savings bonds calculator with an inventory report of what it means to you. Here is a link to their Savings Bonds Calculator:
http://www.savingsbonds.com/savings-bond-calculator/savings-bond-calculator-tool.cfm



[headlines]
--------------------------------------------------------------
CLP Spotlight-Bette Kerhoulas, CLP
Summer/Fall CLP Circular

Bette Kerhoulas, CLP
Managing Director
Pacifica Capital
Please give a short description of your background
in the industry.
I started Pacifica in June of 1984. We're a full-service equipment financing and leasing company located in Southern California. It's been very gratifying to be a part of Pacifica's growth from a two-person small business to where we are today. Since we started out very small, I have handled all facets of the daily routine here at Pacifica. Today, 30 years later, my daughter Amy Spragg and I oversee the day to day operations of the company, handle key in-house accounts and develop and maintain our lender and underwriting relationships. I became a Certified Lease Professional (CLP) in 1999. In 2003, I was honored to be selected as the 1st female President of one of our industry's premier leasing/financing associations, United Association of Equipment Leasing (UAEL) – currently NEFA.
What has helped you in business the most?
The ability to surround myself with talented and hard-working people here at Pacifica has been my most valuable asset over the years. This type of business requires various employees with several different skill sets. I've been blessed enough to find and hire the very best employees this industry has to offer – and they have been attracted to Pacifica based on our excellent reputation and warm, friendly, working environment
What is your favorite thing about the industry?
I love the interaction with my peers, young and old alike. I appreciate the opportunity to work with so many talented and knowledgeable people. I enjoy the process of putting together each individual credit "puzzle" in the best way possible in order to maximize our financing options. I treasure our working environment here at Pacifica, where we have very much a "family" atmosphere – we work together with honesty and integrity – and we pass those values along to our lenders, vendor and customers.


Bette performing at a
High School Formal Dance
Would you like to share an interesting hobby
or accomplishment?
I have been blessed to be born into a family of musicians. My Dad was a member of the original Arkansas Quartet with two of his brothers and a friend. They sang all over the country years ago before I was born – Christian and secular music.
My Mom was a pianist and violinist who also had a beautiful alto voice and sang over the Christian radio station that my grandfather operated through his Church in Idaho. I was blessed with a love of music and a singing voice that allowed me to start performing at the young age of three. While growing up, I was a member of a high school band that performed in many local venues. And I was selected as one of five from an audition process of over three hundred teenagers to become one of the Young Americans, a singing and dancing group that performed at quality venues all over the world. We had a television special, released two quality albums, and I was introduced to artists who would often hire me to sing back-up in their Vegas and Hollywood venues. I sang with Elvis, Tom Jones, Engelberg Humperdink to name a few – and I performed on the Ed Sullivan show alongside The Jackson Five. It was quite an experience and one I'll cherish forever.


Bette and her husband
Tennis Star Dion Kerhoulas
If you won 50 million dollars in the lottery,
what would you do with the money?
First of all, I'd set up a Non-Profit Foundation in which to donate at least half of the winnings to worthy and charitable causes. Interestingly enough, my husband and I have entertained this idea for many years, were we to receive such a windfall. What a blessing it would be to have the means to change people's lives in a positive and permanent way. And then, of course, we would secure our children and grandchildren's financial futures with a portion of the funds. And finally, I'm sure we'd set aside enough money to purchase that perfect plot of land overlooking the water in Kapalua - and design and build our dream home in paradise!~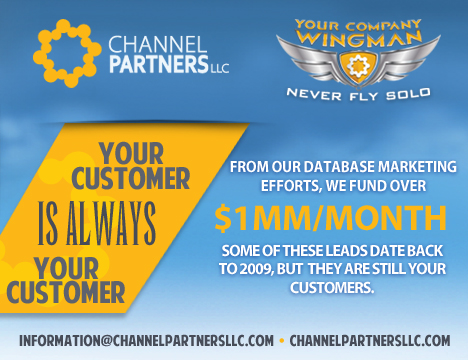 [headlines]
--------------------------------------------------------------
Fernando's View
By Fernando F. Croce
New releases offer a wry thriller ("Life of Crime") and a poignant drama ("Love Is Strange"), while rollicking blockbuster action ("Captain America: Winter Soldier"), a Polish nun's story ("Ida"), and a surreal classic ("Eraserhead") come to DVD.
In Theaters: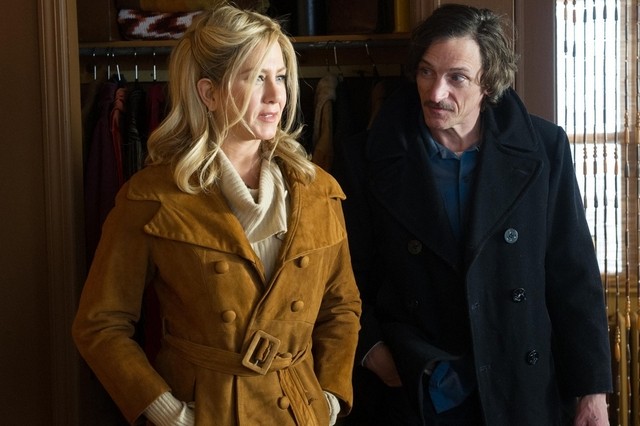 Life of Crime (Lionsgate): The great novelist Elmore Leonard may no longer be with us, but adaptations of his work continue to hit the silver screen. This latest one, directed by Daniel Schechter, may not reach the heights of "Jackie Brown" or "Out of Sight," but it captures some of the writer's distinctively wry tone. Jennifer Aniston stars as Mickey, a bored Detroit housewife whose life takes a sharp turn when she's kidnapped by a pair of dopey small-time criminals, Ordell (Yasiin Bey) and Louis (John Hawkes). Their plan is to hold her hostage for one million dollars, a plan that does not go smooth at all when Mickey's husband (Tim Robbins) refuses to send any money their way, and Mickey herself proves to be a very wily captive. Featuring excellent performances, this modest caper offers plenty to delight for audiences tired of mammoth special-effects summer releases.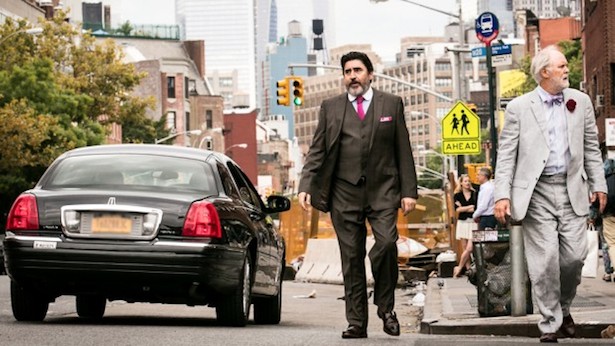 Love Is Strange (Sony Pictures Classics): A specialist in rich portraits of thorny relationships, writer-director Ira Sachs delivers a heartfelt love story with his new release. John Lithgow and Alfred Molina deliver beautifully subtle performances as Ben and George, who finally decide to get married after living together for forty years. Their union is short-lived, however, when George loses his job and difficulties with the New York real estate scene force them to live apart from one another. While George moves in with two cops (Cheyenne Jackson, Manny Perez), Ben takes residence with his nephew Darren (Darren Burrows) and his wife Kate (Marisa Tomei). Beset by family troubles, can the two overcome their separation? Made with insight, delicacy and humor, Sachs' film is a warm and piercing domestic drama.

Netflix Tip: With "Love Is Strange," Ira Sachs continues to build on an impressive body of incisive dramas. So check out his earlier hits, which include "The Delta" (1996), "Forty Shades of Blue" (2005), "Married Life" (2007), and "Keep the Lights On" (2012).
On DVD: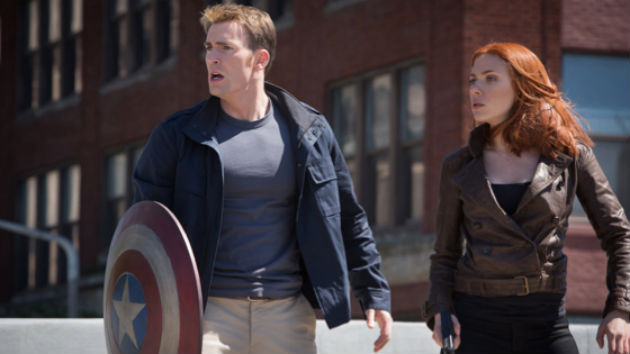 Captain America: The Winter Soldier (Walt Disney): Easily the most guileless superhero in the Marvel comic-book universe, Steve Rogers (aka Captain America) gets his second chapter in this fun, action-packed blockbuster. Unfolding after the heroic extravaganza of "The Avengers," the plot moves from New York City to Washington, D.C., where Rogers (Chris Evans) tries his best to adapt his sense of 1940s gee-whiz innocence to modern times. However, he's soon facing a new mission when Nick Fury (Samuel L. Jackson) reveals to him that the world may be again under threat from sinister forces. With the help of Black Widow (Scarlett Johansson) and Falcon (Anthony Mackie), he must dust off his red, white and blue shield and face his foes once more. Directed by Anthony and Joe Russo, this is a rousing thrill-machine that keeps on delivering for superhero fans.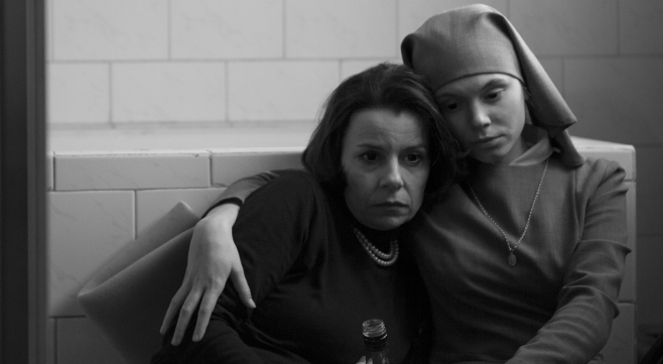 Ida (Music Box): Following the gritty realism of "My Summer of Love" and the supernatural dread of "The Woman on the Fifth," Polish director Pawel Pawlikowski continues to be an odd, intriguing filmmaker. His latest film, hailed by several critics as his best, continues his unpredictable run by taking place amid nuns in the 1960s. The protagonist is an orphaned girl named Anna (Agata Trzebuchowska), who, before she takes her vowels at the convent where she grew up at, sets out to visit her only living relative, her alcoholic aunt (Agata Kulesza). Though the two women couldn't be more different from each other, the two set out on a private investigation to uncover their family's past. The road trip that follows, shot in severe yet gorgeous black and white, becomes a riveting peak into the characters' lives, shot by Pawlikowski with power and subtlety. With subtitles.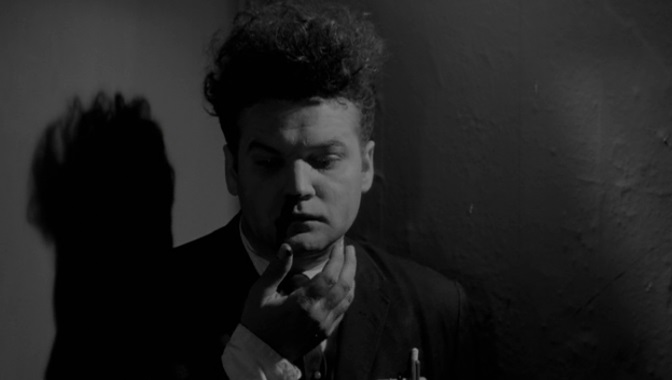 Eraserhead (Criterion): Modern cinema's greatest surrealist, David Lynch has repeatedly sent shock waves across cinema's landscape with such unforgettable films as "Blue Velvet" and "Mulholland Dr." Those curious about this unique visionary's roots should definitely check out his 1977 feature debut, which is now getting a deluxe Criterion release after being for decades available mostly at cult midnight shows. Set in a strange, nightmarish netherworld seemingly mostly made of steamy factories and drab rooms, the story follows the travails of one Henry Spencer (Jack Nance), an anxious drone struggling with a hostile girlfriend (Charlotte Stewart), a provocative neighbor (Judith Roberts), and a constantly crying baby. Though made on a low-budget, this mix of science fiction, horror and dark humor already exhibits the unmistakable Lynch touch. Not for every taste, but clearly the work of a master.
[headlines]
--------------------------------------------------------------

Australian Shepherd Mix
Grand Island, Nebraska Adopt-a-Dog

Marco
Animal ID 20395168
Species Dog
Breed Australian Shepherd/Mix
Age 2 years 2 months 5 days
Sex Male
Size Large
Color Brown/White
Spayed/Neutered
Declawed No
Housetrained Unknown
Site Central Nebraska Humane Society
Location Kennel 29 sponsored by Rudy & Cindy Christensen
Intake Date 9/2/2014

"Hi! My name is Marco I am a 2 year old male Australian Shepherd who is looking for a nice warm home to call my very own. I am a very sweet boy who is a little nervous on first meet but you can tell that I am just being apprehensive and am hoping very much that you want to love and cuddle me :) I came to the humane society as a stray and also had lots of mats and clumps of hair but the nice people here cleaned my up and I am all ready to go home with you!! Come and get me today!!"
Included in Your Adoption:
When you adopt a pet from CNHS you get more than a great pet. Each adoption includes the following:
Spaying (Female) or neutering (Males)
First Treatment for Worms
Flea and Tick Treatment
Temporary Vaccinations
Rabies Vaccination
Microchipping (dogs only)
Behavior and Training advice
Free veterinary examination within five working days of the adoption.
Adoption Fees: $25.00 - $120.00
Central Nebraska Humane Society
(308) 385-5305
ADDRESS:
1312 Sky Park Road
Grand Island, Nebraska 68801
Adopt and Protect this pet with the 24PetWatch Gift of Pet Insurance.
Visit us at www.24PetWatch.com or call 1-877-291-1524.
Adopt a Pet
http://www.adoptapet.com/


[headlines]
--------------------------------------------------------------
Capital Conferences---2014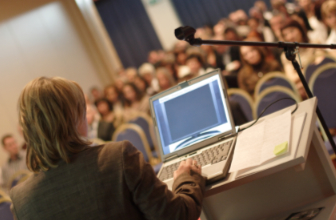 September 18-20
Hyatt Regency San Antonio Riverwalk
123 Losoya Street
San Antonio, Texas 78205
United States
The Women in Leasing Group would like to cordially other women in
leasing to our next luncheon at Acenar Restaurant located along the River Walk in San Antonio on Thursday, September 18, 2014 from 1:00pm – 3:00pm. The restaurant is within walking distance of the hotel for the NEFA Funding Symposium. If you would like to attend please RSVP by September 9th to Shari Lipski at 847.897.1711 or via email at SLipski@ECSFinancial.com
184 registered to date. Online registration
available until 9/18/2014. Full Information
here:http://www.nefassociation.org/events/event_details.asp?id=387999
Exhibitors to date
Amerisource Funding
Bank of the West
Blue Chip Leasing Corporation
Boston Financial & Equity Corporation
Business Credit Reports
Bryn Mawr Funding
Channel Partners, LLC
CLP Foundation
Collateral Specialists, Inc.
Conestoga Equipment Finance
Dakota Financial, LLC
Delta Management Group, Inc.
ECS Financial Services, Inc
Financial Pacific Leasing, Inc.
FORA Financial
Funding Circle
Leasepath
LeaseTeam, Inc.
Great American Insurance
LCA Financial, LLC
Maxim Commercial Capital
Monitor Daily
North Mill Equipment Finance
OneWorld Business Finance
Orange Commercial Credit
NCMIC Finance Corporation
Pawnee Leasing Corporation
Quiktrak, Inc.
RLC Funding
RTR Services, Inc.
Winston & Winston, P.C.
September 19 - 20, 2014
Tianjin, China
Sudhir Amembal:
The First Global Leasing Industry Competitiveness Forum
For More Information:
kelly@amembalandassociates.com
Qualified leasing professionals from outside of China will not be charged any registration fees. They are, however, expected to pay for all their travel expenses including accommodations and meals at the venue.
From the Chinese side, the speakers will include prominent leasing company executives and supportive governmental representatives; from the international side, the speakers will be drawn from senior executives from leading leasing companies and others who have played a vital role in leasing's international growth.
Speakers include:
• Sudhir P. Amembal, Chairman & CEO, Amembal & Associates, U.S.A.
• Crit DeMent, Chairman & CEO, LEAF Commercial Capital, Inc., U.S.A.
• Esteban Gaviria, CEO, Leasing Bancolombia, Colombia
• Shawn D. Halladay, Global Leasing Expert, Amembal & Associates and The Alta Group, U.S.A.
• Hugh Lander, Chief Executive Officer, BOQ Finance (BOQF), Australia
• Bob Rinaldi, Chairman-Elect, ELFA, U.S.A.
• Arnaldo Rodriguez, President, CSI International, Spain
• Jukka Salonen, Chairman, Leaseurope, Finland
• Fred Sasser, Chairman, Chicago Freight Car Leasing, U.S.A.
• Judy Tan, Managing Director, Caterpillar (China) Financial Services, China
• Wang Chong,Chairman,CDB(China Development Bank) Leasing,China
• Kong Linshan, Chairman, Minsheng financial leasing co., LTD, China
• Kong Fanxing, Chairman, International Far Eastern Leasing, China
• Cong Lin, President, ICBC Leasing, China
Information on Conference, including biographies:
http://www.leasingnews.org/PDF/2014ChinaForum_7302014.pdf
October 9 -10
Eurostars Grand Marina
Barcelona, Spain
Booking of rooms at the Grand Marina is to be done by filling in a Hotel Reservation Form, which can be downloaded from the Annual Convention website at:
http://www.annual-convention.eu/index.php?page=accommodation
Last year's event was a resounding success with more than 500 participants from across Europe as well from Australia, Canada, China, Morocco, South Korea and the USA.
Registration/Further Information:
http://www.annual-convention.eu/


October 19-21
2014 53rd Annual Convention
Manchester Grand Hyatt
San Diego, CA



Video Preview of ELFA Annual Convention
ELFA President and CEO Woody Sutton
(1:55)
Friday, September 26, 2014: Last day to receive the special ELFA convention rate for your accommodations at the Manchester Grand Hyatt or the San Diego Marriott Marquis & Marina.
Tuesday, October 7, 2014: Last day for mail-in and online registrations. After this date registrations can be made on-site. Please note: There are no refunds of registration fees after this date.
Full Information: Speakers, Brochure, Registration:
http://www.elfaonline.org/events/2014/AC/


Cosmopolitan, Las Vegas, Nevada
It will bring together critical decision makers concerning credit and collections
from all facets of financial services.
Agenda
http://www.collectionscreditrisk.com/conferences/fscc/agenda_preview.html
Registration
http://www.collectionscreditrisk.com/conferences/fscc/reginfo.html
November 5, 2014
Latin American Leasing &
Operation Forum
The Alta Group
Intercontinental Hotel Doral
Miami, Florida
Wednesday November 5th the Latin American Legal and Operations Forum will give participants access to the latest advances in the legal and operational practices in the industry. It will be an excellent opportunity to learn about the laws and regulations of leasing in different countries of the Americas.
The event will be simultaneously translated in English and Spanish.
Information:
http://www.thealtaconferencias.com/?task=view_event&event_id=9
November 5-7
34th Annual AGLF Fall Conference
Tucson, Arizona
Hotel Information
http://www.loewshotels.com/en/Ventana-Canyon-Resort
November 7-8
2014 Western Regional Meeting
Hyatt Regency Irvine
Irvine, CA
November 7, 2014
XII Latin American Leasing Conference
The Alta Group
Intercontinental Hotel Doral
Miami, Florida
Thursday 6th to Friday 7th the XII Latin American Leasing Conference will be held. This will provide participants insights regarding developments in the professional practice of the leading rental companies in the Americas. The conference will also showcase best practices leasing companies and finance teams are now utilizing in strategic planning and implementation of funding strategies as well as risk and asset management.
The event will be simultaneously translated in English and Spanish.
Information:
http://www.thealtaconferencias.com/index.php/component/
eventbooking/?task=view_category&category_id=1&Itemid=101
November 11-13

The 2014 Middle East Leasing Summit to be held November 11-13 at the JW Marriott Marquis Hotel Dubai is reported to be strongly supported by leading leasing companies and international leasing association.
This summit will gather regional government officials, vendor representatives, national organizations and industry leaders to interpret the air finance from the aspect of market situation, regulatory, growth point and second hand aircraft to better understand Middle East air finance market.
The conference promises "Deep insight into Middle East leasing market climate with introduction of Islamic Finance's application and banks' involvement. There is no doubt that this summit will provide a premier platform for its delegates to establish strategic cooperative partnerships, expand business. We firmly believe that your outstanding industrial background and broad knowledge would contribute significantly to the quality and scope of this
summit."
For more information, please visit the official website at
http://www.duxes-events.com/LeaseME/
November 12 - 14
Commercial Finance Association
70th Annual Convention
Washington Marriott Wardman Park
Washington, D.C.


November 16 -17
NJ Expo Regional
Teaneck, New Jersey
(Sunday evening- All Day Monday)
November 18 - 21, 2014
Istanbul, Turkey
The Third Annual Operating Lease Conference

"Three prominent and qualified speakers have been added to the agenda.
They are: Stephan van Beek, Senior Director Sales & Marketing Development - EMEA, Oracle Financing, an expert on software leasing; Arnaldo Rodriguez, President – International Division, CSI Leasing, who is the epitome of having successfully globalized the product; and, Esteban Gaviria, CEO, Leasing Bancolombia, who leads the most successful bank-held operating leasing company in Latin America. I will chair the conference and also teach a two-day seminar preceding the conference."
Sudhir Amembal
For More Information:
kelly@amembalandassociates.com
CFA Related Conferences
http://www.leasingnews.org/PDF/CFAConferences_2014.pdf
CFA Network Calendar
http://www.leasingnews.org/PDF/CFAEventsCalendar_2014.pdf
ELFA ---2014 Schedule of Conferences, Workshops
and e-Learning Opportunities
http://www.leasingnews.org/PDF/ELFA2014ScheduleInfo_1212014.pdf
[headlines]
--------------------------------------------------------------

News Briefs----
Criticism leads to IASB U-turn on lease accounting standards
http://www.fleetnews.co.uk/news/2014/9/11/criticism-leads-to-u-turn-on-lease-accounting-standards/53501/
Dell shows off world's thinnest tablet
http://tabtimes.com/news/ittech-os-android/2014/09/10/dell-shows-world-thinnest-tablet-it-not-android-device-only-cool
The end of the iPod: Goodbye to the little box that changed everything
http://www.washingtonpost.com/lifestyle/style/the-end-of-the-ipod-goodbye-to-the-little-box-that-changed-everything/2014/09/10/983525b2-38f5-11e4-9c9f-ebb47272e40e_story.html
FDIC Approves merger of Capital West Bank, Laramie, Wyoming
by ANB Bank, Denver, Colorado
http://www.federalreserve.gov/newsevents/press/orders/20140911a.htm
UCLA: Interest rates to rise in March
http://www.utsandiego.com/news/2014/sep/11/ucla-anderson-interest-real-estate-mortgates/
Reeling RadioShack hints at bankruptcy
http://blog.sfgate.com/bottomline/2014/09/11/radioshack-facing-mass-closings-or-bankruptcy/?cmpid=hp-hc-bustech
Here's How Much The iPhone 6 Will Cost On Every Major US Carrier
http://finance.yahoo.com/news/heres-much-iphone-6-cost-183642694.html
Clash of the titans: Wal-Mart rejects Apple Pay to pursue a competing mobile payment system
http://www.washingtonpost.com/news/business/wp/2014/09/11/clash-of-the-titans-wal-mart-rejects-apple-pay-to-pursue-its-own-mobile-payment-system/
The Richest Man In Asia Is Getting Into The $200 Billion Aircraft Leasing Game
http://www.businessinsider.com/r-li-ka-shing-sets-new-course-for-200-billion-aircraft-leasing-market-2014-9
Willis Lease Finance Settles SEC Action on Late Filings-$275,000
http://www.marketwatch.com/story/willis-lease-finance-settles-sec-action-on-late-filings-2014-09-10
L.A. Money Laundering Haul Is $75 Million and Growing, Feds Say
http://www.courthousenews.com/2014/09/10/71266.htm
Steve Jobs Was a Low-Tech Parent
http://www.nytimes.com/2014/09/11/fashion/steve-jobs-apple-was-a-low-tech-parent.html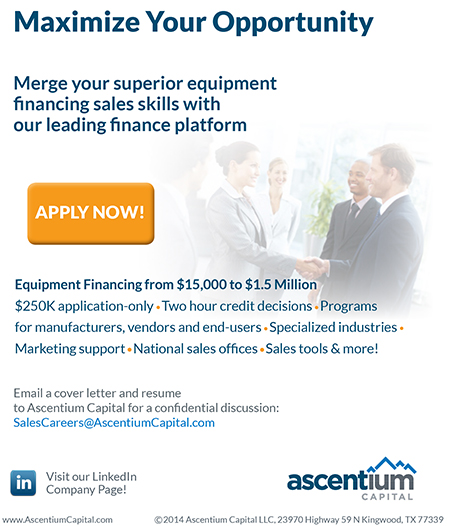 [headlines]
--------------------------------------------------------------



--You May Have Missed It

Most expensive home in the continental U.S. hits the MLS
http://blog.sfgate.com/ontheblock/2014/09/09/most-expensive-home-in-the-continental-usa-hits-the-mls/?cmpid=hp-hc-realestate#26535101=0


[headlines]
--------------------------------------------------------------

SparkPeople--Live Healthier and Longer

Beat Stress, Weigh Less
The Connection Between Stress and Weight Gain
http://www.sparkpeople.com/resource/wellness_articles.asp?id=1482
[headlines]
--------------------------------------------------------------
Baseball Poem
Three Strikes, Yer Out
..... written by Greg Salts, Chula Vista, Calif.
The first pitch was heat that looked more like meat.
You swung awful fast but it fouled off my mask.
You looked far too long at the base coach's face.
Your task here is simple, just get to first base.
You step in the box and shuffle your feet.
"O-2 on the batter," I said,
and was glad I glanced at him then and he really looked mad.
The catcher laid down number three as a sign
A change-up it was and it looked mighty fine.
I can't figure out why you stood there and looked.
But now there's a backward K in the book.

[headlines]
--------------------------------------------------------------

Sports Briefs----
Female Senators send Goodell letter, express domestic violence concerns
http://www.usatoday.com/story/sports/nfl/2014/09/11/16-bipartisan-female-senators-deeply-concerned-about-nfls-new-domestic-violence-policy/15460793/
Ray Rice told Goodell he hit fiancee
http://espn.go.com/espn/otl/story/_/id/11509397/ray-rice-told-nfl-roger-goodell-june-had-hit-wife
Ravens fans vent on Goodell's handling of Ray Rice investigation
http://www.usatoday.com/story/sports/nfl/ravens/2014/09/11/ravens-fans-vent-on-goodells-handling-of-ray-rice-investigation/15473927/
49ers, Pac-12 Networks suspend veteran announcer over Ray Rice comments
http://www.pressdemocrat.com/home/2772627-181/49ers-pac-12-networks-suspend-veteran
NFL picks, Week 2: ROTB staff picks this week's winners
http://sports.yahoo.com/news/nfl-picks-week-2-rotb-171359059.html
[headlines]
--------------------------------------------------------------


California Nuts Briefs---

Arnold had Shriver scrubbed from portrait
http://pagesix.com/2014/09/10/arnold-schwarzenegger-had-maria-shriver-scrubbed-from-portrait/?_ga=1.79341076.1265510388.1410480297
August slowdown hits SF Bay Area housing market after red-hot year
http://www.mercurynews.com/business/ci_26514018/august-slowdown-hits-bay-area-housing-market
Inmates harvest grapes in Mendocino County
http://www.pressdemocrat.com/home/2773643-181/inmates-harvest-grapes-in-mendocino


[headlines]
--------------------------------------------------------------


"Gimme that Wine"
http://www.youtube.com/watch?v=EJnQoi8DSE8
Whole Foods Launches New National Wine Club
http://www.forbes.com/sites/larryolmsted/2014/09/10/whole-foods-launches-new-national-wine-club/
Lodi grower's harvest begins light on tonnage, strong in fruit quality
http://westernfarmpress.com/grapes/lodi-grower-s-harvest-begins-light-tonnage-strong-fruit-quality
Last Syrian vineyard keeps wine flowing despite war
http://news.asiaone.com/news/soshiok/last-syrian-vineyard-keeps-wine-flowing-despite-war
Rohnert Park teen comes up with novel way to store water
http://www.pressdemocrat.com/newsletter/2674898-186/rohnert-park-teen-comes-up
The 10 Strangest Harvest Superstitions
http://www.winemag.com/Web-2014/The-10-Strangest-Harvest-Superstitions/index.php/cparticle/1
Free Mobile Wine Program
http://leasingnews.org/archives/Feb2010/2_26.htm#mobile
Wine Prices by vintage
http://www.winezap.com
http://www.wine-searcher.com/
US/International Wine Events
http://www.localwineevents.com/
Winery Atlas
http://www.carterhouse.com/atlas/\
Leasing News Wine & Spirits Page
http://two.leasingnews.org/Recommendations/wnensprts.htm
[headlines]
----------------------------------------------------------------
This Day in History
1609 - English explorer Henry Hudson sailed into the river that now bears his name. Hudson sailed for the Dutch East India Company in search of the Northwest Passage, a water route linking the Atlantic and Pacific Oceans, when he sailed up the present-day Hudson River.
http://www.wikipedia.com/wiki/Hudson_Bay
http://www.schoonerman.com/halfmoon.htm
http://www.exploid.de/kks/tim/canada_history.html
1771 - Pioneer Methodist bishop Francis Asbury, 26, on his maiden voyage to America, wrote in his journal: 'Whither am I going? To the New World? What to do? To gain honor? No, if I know my own heart. To get money? No, I am going to live to God, and to bring others to do so.'
1776 - Nathan Hale leaves Harlem Heights Camp (127th St) in New York City for spy mission. When Washington asked his troops who would volunteer to go into enemy camp, only one person stepped forward: Nathan Hale.
1777 - The founding of the first Mission Santa Clara de Assis by Padre Thomas Peña, under the direction of Padre Junípero Serra. The first two were built too close to the Guadalupe River, which flooded, the third was destroyed by an earthquake and the fourth site is now part of the University of Santa Clara. In 1851, during the height of the Gold Rush era, the Mission Santa Clara was given to the Jesuits who incorporated it into the University of Santa Clara. Rebuilt in 1779 and 1781, and restored after a flood in 1784, an earthquake in 1818, and a fire in 1926, the tower of Santa Clara still contains an original bell brought to that mission from Spain.
http://memory.loc.gov/ammem/today/jan12.html
http://www.smfc.k12.ca.us/class/parkside/mitchell/natasha.html
http://memory.loc.gov/cgi-bin/ampage?collId=hhphoto&fileName=ca/ca0900/ca0986/photos/
browse.db&action=browse&recNum=0&title2=
Mission%20Santa%20Clara%20de%20Asis,%20
Franklin%20%26%20Grant%20Sts.,%20Santa%20Clara,%20Santa%20Clara%20County,%20
CA&displayType=1&itemLink=r?ammem/hh:@field(DOCID+@lit(CA0986 ))
http://santacruz.about.com/library/weekly/aa091898.htm
http://www.indiancanyon.org/index.html
1786 - Despite his failed efforts to suppress the American Revolution, Lord Cornwallis was appointed governor general of India.
1808 - The Holy Bible was translated into English by Charles Thomson and printed in Philadelphia, PA by Jane Aitken. "The Holy Bible, containing the old and new covenant, commonly called the Old and New Testament; translated from the Greek." It was copyrighted in the District of Pennsylvania by the translator, Charles Thomson, who had been secretary to the Continental Congress.
1812 – Birthday in NYC of Richard M. Hoe, American engineer and businessman who invented the rotary printing press. In 1843, he invented the press that placed the type on a revolving cylinder, a design much faster than the old flatbed printing press. It received US Patent 5,199 in 1847, and was placed in commercial use the same year.
1814 - Battle of North Point was fought near Baltimore during War of 1812. 9,000 troops British troops land at North Point. They had taken Washington, DC and wanted to also burn Baltimore, which they called "the nest of pirates". Fort McHenry stood in their way. Thinking this was a "walk in the park," British Major General Robert Ross rode ahead of his troops with his personal platoon right into General John Stricker with 3,200 men and six cannon in place across Long Log Lane (North Point Road). Shots were fired by both sides. Two Americans, Dan Wells and Henry McComas, were instantly killed. They are credited with shooting General Ross. He was 48 years old. (The spot where Ross was shot is marked today by a monument erected to honor Aquilla Randall as the first American killed in the battle. It's still there today, at Old North Point Road near Battle Grove Road.) The death of General Ross was a devastating blow to the British. The also had lost their surprise. Although they outnumbering the Americans, the battle went against them and they retreated. After resting, they turned direction and ran into over 10,000 men and over 60 cannon behind well-made breastworks, ready and waiting to repel any attack. After two short rallies, they took to retreat again. The British were unable to take Fort McHenry. This was the subject when Francis Scott Key wrote the "Star Spangled Banner."
1818 – The inventor of the Gatling gun, Richard J. Gatling was born in Hertford, NC. Gatling became interested in medicine and graduated from the Ohio Medical College in 1850 with an MD. Although he had his MD, he never practiced; he was more interested in a career as an inventor. At the outbreak of the Civil War, Gatling was living in Indianapolis, IN, devoting himself to the perfection of firearms. In 1861, the same year the war started, he invented the Gatling gun. (d. 1903)
1829 - Birthday of Charles Dudley Warner, who should be best remembered for his editorial in the Hartford Courant, Aug 24, 1897 "Everybody talks about the weather, but nobody does anything about it." This American newsman was a good friend of Mark Twain, who is often mistakenly attributed for the "saying." Died at Hartford, CT. Oct. 20, 1900.
1843 - The first minstrel troupe in New York City was formed by Daniel Decatur "Dan" Emmett, who later wrote the song "Dixie." His quartet of blackface singers and musicians played in several Bowery theaters and established many of the basic routines followed by later minstrel shows.
1847 – In the Mexican-American War, the Battle of Chapultepec begins. In the costly Battle of Molina del Rey, U.S. forces had managed to drive the Mexicans from their positions near the base of Chapultepec Castle guarding Mexico City from the west. The efforts of the US Marines in this battle and their subsequent occupation of Mexico City are memorialized by the opening lines of the Marines' Hymn, "From the Halls of Montezuma..."
1851 – Birth of Francis E. Clark, American Congregationalist clergyman. In 1881, at age 29, Clark organized the world's first church "youth fellowship" in Portland, Maine. Clark's original name for this Christian group concept was "The Young People's Society of Christian Endeavor."
1857 - The SS Central America, known as the Ship of Gold, sinks in a hurricane about 160 miles east of Cape Hatteras, NC, drowning a total of 550 passengers and crew, including Captain William Lewis Herndon. The ship was carrying 13–15 tons of gold from California. As the US was still on the gold standard, this sizable loss is considered a cause of the Panic of 1857.
1866 – The first burlesque show was opened at Niblo's Garden, New York City. The musical show was produced by Barras and William Wheatley and featured 100 scantily-clad young women playing a troupe of dancing fairies. It ran for an unprecedented 16 months, closing on January 4, 1868, after playing 475 performances and grossing $1.3 million. It was in four acts and titled "The Black Crook."
1880 – Birthday of H.L. Mencken, American newspaperman, lexicographer and critic. "The Sage of Baltimore" was born at Baltimore, MD, and died there Jan 29, 1956. "If, after I depart this vale," he wrote in 1921 (Epitaph, Smart Set), "you ever remember me and have thought to please my ghost, forgive some sinner and wink your eye at some homely girl..." My mother told me I sat on his lap when I was very little, and quite the contrary, he was a very likeable person.
1889 – Charles Leroux's Last Jump--American aeronaut of French extraction, born in New York, NY, about 1857, achieved world fame as a parachutist. After his first public performance (Philadelphia, PA, 1887), he toured European cities where his parachute jumps attracted wide attention. Credited with 238 successful jumps. He was last seen this day as he jumped from a balloon over Tallinn, Estonia, and perished in the Bay of Reval.
1891 – Birthday of Arthur Hays Sulzberger in New York City. Sulzberger was the publisher of The New York Times from 1935 to 1961. During that time, daily circulation rose from 465,000 to 713,000 and Sunday circulation from 745,000 to 1.4 million; the staff more than doubled; advertising linage more than tripled, and gross income increased almost sevenfold, reaching $117 million.
1913 – James Cleveland (Jesse) Owens, American athlete, winner of four gold medals at the 1936 Olympic Games at Berlin, Germany, was born at Oakville, AL. Owens set 11 world records in track and field. He was the most successful athlete at the games and as such has been credited with "single-handedly crushing Hitler's myth of Aryan supremacy."
During one track meet, at Ann Arbor, Ml, Owens, then at Ohio State University, broke five world records on May 23, 1935, and tied a sixth in the space of 45 minutes. The Jesse Owens Award, US Track and Field's highest accolade for the year's best track and field athlete, is named after him, and he was ranked by ESPN as the sixth greatest North American athlete of the twentieth century and the highest-ranked in his sport. Died at Tuc­son, AZ, Mar 31, 1980.
1914 – "Q's" birthday. Desmond Llewelyn was born in Wales. Beginning with "From Russia with Love" in 1963, Llewelyn appeared as Q, the quartermaster of the MI6 gadget lab (also known as Q branch), in every EON Bond film until his death, with the exception of "Live and Let Die" in 1973, in which the character Q did not appear. His last appearance as Q prior to his death was in "The World is Not Enough" in 1999.
1916 – Trumpet player Cat Anderson birthday
1920 – Birthday of James "Lucky" Carmichael, Harrodsburg, KY.
1922 – The House of Bishops of the U.S. Protestant Episcopal Church voted 36-27 to delete the word "obey" from the vows of their denomination's official marriage service.
1924 – The Wolverines with Bix Biederbecke opened at the Cinderella Ballroom, New York City. Variety newspaper dubs them a "torrid unit."
1928 – Actress Katharine Hepburn made her stage debut. The play was titled "The Czarina". It would be four years before the 'First Lady of the American Screen' would indeed, make her first film, "A Bill of Divorcement".
1931 – Birthday of singer George Jones, born Saratoga, TX. For the last 20 years of his life, Jones was frequently referred to as the greatest living country singer. Jones died of respiratory failure in April, 2013.
1934 – Birthday of Glenn Davis, Follensbee, WV. A multi-talented athlete, Davis was a three-time Olympic track gold medal winner after a stellar career at Ohio State, the alma mater of the great Jesse Owens. In 1960 and 1961 he played wide receiver for the Detroit Lions in the NFL. Often confused with Army's "Mr. Outside", Glenn Davis, who teamed with Doc Blanchard in the late 1940s, the two never met. Davis passed in Jan, 2009.
1935 – Duke Ellington records "Reminiscing in Tempo" on four 10" sides.
1935 – Birthday of drummer Paul Humphrey, Detroit, MI.
1935 – Artie Shaw's new band opens at the Palace Hotel.
1935 – Birthday of Richard Hunt, Chicago, Illinois. A leading sculptor, collected by the National Museum of American Art, the Whitney Museum of American Art, the Metropolitan Museum of Art, & the Museum of the Twentieth Century in Vienna. http://www.thehistorymakers.com/biography/biography.asp?
bioindex=68&category=artMakers
http://www.h-net.org/~rhunt/begin.html
1940 - Johnny Long's orchestra recorded the classic "A Shanty in Old Shanty Town" for Decca Records.
1940 - An explosion at the Hercules Powder Company plant in Kenvil, NJ kills 51 people and injures over 200. During 1940, the plant at had been increasing production to meet the needs of the US Armed Forces and our Allies involved in World War II. The Kenvil munitions plant was one of several in northwest New Jersey originally opened in 1871 to provide dynamite to the local iron mines. Over 297,000 pounds of gunpowder blew up in a series of explosions and fires, leveling over 20 buildings. The explosions shook the area so forcefully that cars were bounced off the roads, most windows in homes miles away were broken and articles flew off shelves and walls. The explosions were felt as far away as Poughkeepsie, N.Y., and were picked-up by the seismograph at Fordham University in New York City, about 50 miles east. Still unanswered is the real cause of the explosion: Industrial Accident or Nazi Spies?
1942 – Battle of Edison's Ridge during the Guadalcanal Campaign. US Marines protecting Henderson Field on Guadalcanal are attacked by Japanese forces.
1943 - Birthday of Michael Ondaatje, born Colombo, Ceylon (Sri Lanka). Canadian novelist/poet who blends myth, history, jazz, and memoirs to create his musical prose and poetry. His 1970 pastiche, "The Collected Works of Billy the Kid: Left-Handed Poems" drew on his fascination with the American west, and his 1992 novel, "The English Patient", got him a popular audience and an award-winning movie. http://www.english.emory.edu/Bahri/Ondaat.html
http://www.cariboo.bc.ca/ae/engml/FRIEDMAN/ondaatje.htm
1944 - The liberation of Serbia from Germany continues. Bajina Basta in western Serbia is among those liberated cities. Near Trier, American troops enter Germany for the first time.
1944 - Birthday of singer Barry White, Galveston, TX
1944 - TOMINAC, JOHN J., Medal of Honor.
Rank and organization: First Lieutenant, U.S. Army, Company I, 15th Infantry, 3d Infantry Division. Place and date: Saulx de Vesoul, France, 12 September 1944. Entered service at: Conemaugh, Pa. Birth: Conemaugh, Pa. G.O. No.: 20, 29 March 1945. Citation: For conspicuous gallantry and intrepidity at risk of life above and beyond the call of duty on 12 September 1944, in an attack on Saulx de Vesoul, France 1st Lt. Tominac charged alone over 50 yards of exposed terrain onto an enemy roadblock to dispatch a 3-man crew of German machine gunners with a single burst from his Thompson machinegun after smashing the enemy outpost, he led 1 of his squads in the annihilation of a second hostile group defended by mortar, machinegun automatic pistol, rifle and grenade fire, killing about 30 of the enemy. Reaching the suburbs of the town, he advanced 50 yards ahead of his men to reconnoiter a third enemy position which commanded the road with a 77-mm. SP gun supported by infantry elements. The SP gun opened fire on his supporting tank, setting it afire with a direct hit. A fragment from the same shell painfully wounded 1st Lt. Tominac in the shoulder, knocking him to the ground. As the crew abandoned the M-4 tank, which was rolling downhill toward the enemy, 1st Lt. Tominac picked himself up and jumped onto the hull of the burning vehicle. Despite withering enemy machinegun, mortar, pistol, and sniper fire, which was ricocheting off the hull and turret of the M-4, 1st Lt. Tominac climbed to the turret and gripped the 50-caliber antiaircraft machinegun. Plainly silhouetted against the sky, painfully wounded, and with the tank burning beneath his feet, he directed bursts of machinegun fire on the roadblock, the SP gun, and the supporting German infantrymen, and forced the enemy to withdraw from his prepared position. Jumping off the tank before it exploded, 1st Lt. Tominac refused evacuation despite his painful wound. Calling upon a sergeant to extract the shell fragments from his shoulder with a pocketknife, he continued to direct the assault, led his squad in a hand grenade attack against a fortified position occupied by 32 of the enemy armed with machineguns, machine pistols, and rifles, and compelled them to surrender. His outstanding heroism and exemplary leadership resulted in the destruction of 4 successive enemy defensive positions, surrender of a vital sector of the city Saulx de Vesoul, and the death or capture of at least 60 of the enemy.
1944 - CLARK, FRANCIS J., Medal of Honor.
Rank and organization: Technical Sergeant, U.S. Army, Company K, 109th Infantry, 28th Infantry Division. Place and date: Near Kalborn, Luxembourg, 12 September 1944; near Sevenig, Germany, 17 September 1944. Entered service at: Salem, N.Y. Birth: Whitehall, N.Y. G.O. No.: 77, 10 September 1945. Citation: He fought gallantly in Luxembourg and Germany. On 12 September 1944, Company K began fording the Our River near Kalborn, Luxembourg, to take high ground on the opposite bank. Covered by early morning fog, the 3d Platoon, in which T/Sgt. Clark was squad leader, successfully negotiated the crossing; but when the 2d Platoon reached the shore, withering automatic and small-arms fire ripped into it, eliminating the platoon leader and platoon sergeant and pinning down the troops in the open. From his comparatively safe position, T/Sgt. Clark crawled alone across a field through a hail of bullets to the stricken troops. He led the platoon to safety and then unhesitatingly returned into the fire-swept area to rescue a wounded soldier, carrying him to the American line while hostile gunners tried to cut him down. Later, he led his squad and men of the 2d Platoon in dangerous sorties against strong enemy positions to weaken them by lightning-like jabs. He assaulted an enemy machinegun with hand grenades, killing 2 Germans. He roamed the front and flanks, dashing toward hostile weapons, killing and wounding an undetermined number of the enemy, scattering German patrols and, eventually, forcing the withdrawal of a full company of Germans heavily armed with automatic weapons. On 17 September, near Sevenig, Germany, he advanced alone against an enemy machinegun, killed the gunner and forced the assistant to flee. The Germans counterattacked, and heavy casualties were suffered by Company K. Seeing that 2 platoons lacked leadership, T/Sgt. Clark took over their command and moved among the men to give encouragement. Although wounded on the morning of 18 September, he refused to be evacuated and took up a position in a pillbox when night came. Emerging at daybreak, he killed a German soldier setting up a machinegun not more than 5 yards away. When he located another enemy gun, he moved up unobserved and killed 2 Germans with rifle fire. Later that day he voluntarily braved small-arms fire to take food and water to members of an isolated platoon. T/Sgt. Clark's actions in assuming command when leadership was desperately needed, in launching attacks and beating off counterattacks, in aiding his stranded comrades, and in fearlessly facing powerful enemy fire, were strikingly heroic examples and put fighting heart into the hard-pressed men of Company K.
1944 - ZUSSMAN, RAYMOND, Medal of Honor.
Rank and organization: Second Lieutenant, U.S. Army, 756th Tank Battalion. Place and date: Noroy le Bourg, France, 12 September 1944. Entered service at: Detroit, Mich. Birth: Hamtramck, Mich. G.O. No.: 42, 24 May 1945. Citation: On 12 September 1944, 2d Lt. Zussman was in command of 2 tanks operating with an infantry company in the attack on enemy forces occupying the town of Noroy le Bourg, France. At 7 p.m., his command tank bogged down. Throughout the ensuing action, armed only with a carbine, he reconnoitered alone on foot far in advance of his remaining tank and the infantry. Returning only from time to time to designate targets, he directed the action of the tank and turned over to the infantry the numerous German soldiers he had caused to surrender. He located a road block and directed his tanks to destroy it. Fully exposed to fire from enemy positions only 50 yards distant, he stood by his tank directing its fire. Three Germans were killed and 8 surrendered. Again he walked before his tank, leading it against an enemy-held group of houses, machinegun and small arms fire kicking up dust at his feet. The tank fire broke the resistance and 20 enemy surrendered. Going forward again alone he passed an enemy-occupied house from which Germans fired on him and threw grenades in his path. After a brief fire fight, he signaled his tank to come up and fire on the house. Eleven German soldiers were killed and 15 surrendered. Going on alone, he disappeared around a street corner. The fire of his carbine could be heard and in a few minutes he reappeared driving 30 prisoners before him. Under 2d Lt. Zussman's heroic and inspiring leadership, 18 enemy soldiers were killed and 92 captured.
1951 - *SUDUT, JEROME A., Medal of Honor.
Rank and organization: Second Lieutenant, U.S. Army, Company B, 27th Infantry Regiment, 25th Infantry Division. Place and date: Near Kumhwa, Korea, 12 September 1951. Entered service at: Wisconsin. Birth: Wausau, Wis. G.O. No.: 31, 21 March 1952. Citation: 2d Lt. Sudut distinguished himself by conspicuous gallantry above and beyond the call of duty in action against the enemy. His platoon, attacking heavily fortified and strategically located hostile emplacements, had been stopped by intense fire from a large bunker containing several firing posts. Armed with submachinegun, pistol, and grenades, 2d Lt. Sudut charged the emplacement alone through vicious hostile fire, killing 3 of the occupants and dispersing the remainder. Painfully wounded, he returned to reorganize his platoon, refused evacuation and led his men in a renewed attack. The enemy had returned to the bunker by means of connecting trenches from other emplacements and the platoon was again halted by devastating fire. Accompanied by an automatic-rifleman 2d Lt. Sudut again charged into close-range fire to eliminate the position. When the rifleman was wounded, 2d Lt. Sudut seized his weapon and continued alone, killing 3 of the 4 remaining occupants. Though mortally wounded and his ammunition exhausted, he jumped into the emplacement and killed the remaining enemy soldier with his trench knife. His single-handed assaults so inspired his comrades that they continued the attack and drove the enemy from the hill, securing the objective. 2d Lt. Sudut's consummate fighting spirit, outstanding leadership, and gallant self-sacrifice are in keeping with the finest traditions of the infantry and the U.S. Army.
1951 - MAUSERT, FREDERICK W., III, Medal of Honor.
Rank and organization: Sergeant, U.S. Marine Corps, Company B, 1st Battalion, 7th Marines, 1st Marine Division (Rein.) Place and date: Songnap-yong, Korea, 12 September 1951. Entered service at: Dresher, Pa. Born: 2 May 1930, Cambridge, N.Y. Citation: For conspicuous gallantry and intrepidity at the risk of his life above and beyond the call of duty while serving as a squad leader in Company B, in action against enemy aggressor forces. With his company pinned down and suffering heavy casualties under murderous machine gun, rifle, artillery, and mortar fire laid down from heavily fortified, deeply entrenched hostile strongholds on Hill 673, Sgt. Mausert unhesitatingly left his covered position and ran through a heavily mined and fire-swept area to bring back 2 critically wounded men to the comparative safety of the lines. Staunchly refusing evacuation despite a painful head wound sustained during his voluntary act, he insisted on remaining with his squad and, with his platoon ordered into the assault moments later, took the point position and led his men in a furious bayonet charge against the first of a literally impregnable series of bunkers. Stunned and knocked to the ground when another bullet struck his helmet, he regained his feet and resumed his drive, personally silencing the machine gun and leading his men in eliminating several other emplacements in the area. Promptly reorganizing his unit for a renewed fight to the final objective on top of the ridge, Sgt. Mausert boldly left his position when the enemy's fire gained momentum and, making a target of himself, boldly advanced alone into the face of the machine gun, drawing the fire away from his men and enabling them to move into position to assault. Again severely wounded when the enemy's fire found its mark, he still refused aid and continued spearheading the assault to the topmost machine gun nest and bunkers, the last bulwark of the fanatic aggressors. Leaping into the wall of fire, he destroyed another machine gun with grenades before he was mortally wounded by bursting grenades and machine gun fire. Stouthearted and indomitable, Sgt. Mausert, by his fortitude, great personal valor, and extraordinary heroism in the face of almost certain death, had inspired his men to sweep on, overrun and finally secure the objective. His unyielding courage throughout reflects the highest credit upon himself and the U.S. Naval Service. He gallantly gave his life for his country.
1951 - RAMER, GEORGE H., Medal of Honor.
Rank and organization: Second Lieutenant, U.S. Marine Corps Reserve, Company I, 3d Battalion, 7th Marines, 1st Marine Division (Rein.). Place and date: Korea, 12 September 1951. Entered service at: Lewisburg, Pa. Born: 27 March 1927, Meyersdale, Pa. Citation: For conspicuous gallantry and intrepidity at the risk of his life above and beyond the call of duty as leader of the 3d Platoon in Company I, in action against enemy aggressor forces. Ordered to attack and seize hostile positions atop a hall, vigorously defended by well-entrenched enemy forces delivering massed small-arms mortar, and machine gun fire, 2d Lt. Ramer fearlessly led his men up the steep slopes and although he and the majority of his unit were wounded during the ascent, boldly continued to spearhead the assault. With the terrain becoming more precipitous near the summit and the climb more perilous as the hostile forces added grenades to the devastating hail of fire, he staunchly carried the attack to the top, personally annihilated 1 enemy bunker with grenade and carbine fire and captured the objective with his remaining 8 men. Unable to hold the position against an immediate, overwhelming hostile counterattack, he ordered his group to withdraw and single-handedly fought the enemy to furnish cover for his men and for the evacuation of 3 fatally wounded marines. Severely wounded a second time, 2d Lt. Ramer refused aid when his men returned to help him and, after ordering them to seek shelter, courageously manned his post until the hostile troops overran his position and he fell mortally wounded. His indomitable fighting spirit, inspiring leadership and unselfish concern for others in the face of death, reflect the highest credit upon 2d Lt. Ramer and the U.S. Naval Service. He gallantly gave his life for his country.
1953 - 24-year-old Jacqueline Lee Bouvier wed the 36-year-old U.S. Senator from Massachusetts, future U.S. President, John Fitzgerald Kennedy.
http://www.jhu.edu/~jhumag/1101web/camelot.html
1954 - Top Hits
"Sh-Boom" - The Crew Cuts
"Hey There" - Rosemary Clooney
"The High and the Mighty" - Victor Young
"I Don't Hurt Anymore" - Hank Snow
1954 - "Lassie" premiered on TV. This long-running series was originally about a boy and his courageous and intelligent dog, Lassie. Although he would often say, "Come here, girl," Lassie was played by more than six different dogs through the series, all male. For the first few seasons, Lassie lived on the Miller farm. The family included Jeff (Tommy Rettig), his widowed mother Ellen (Jan Clayton) and George Cleveland as Gramps. Throughout the years there were many format and cast changes, as Lassie was exchanged from one family to another in order to have a variety of new perils and escapades. Other fea­tured performers included Cloris Leachman, June Lockhart and Larry Wilcox. The show was last seen September 12, 1971.
1954 - Frank Sinatra scores his first UK #1 with "Three Coins in the Fountain."
1958 - Integrated circuit was invented independently by Jack Kilby of Texas Instruments, Dallas, TX, and Robert Noyce of Fairchild Semiconductor, Mountain View, CA. On this day, Kilby tested a working integrated circuit. Between March and June of 1959, Noyce improved on Kilby's cruder device by designing the first reliable, mass-producible integrated circuit. Noyce was awarded the patent after a 10-year lawsuit between the two men.
1959 – TV's longest-running western, "Bonanza" premiered as the first regularly scheduled TV program presented in color. Lorne Greene headed the cast as Ben Cartwright, patriarch of the Cartwright family who owned the Ponderosa Ranch above Lake Tahoe, NV, now a tourist attraction. Pernell Roberts played eldest son Adam for the first year only and left for 'greener pastures' in one of television's better career decisions; Dan Blocker played Hoss, and Michael Landon played Little Joe. It lasted 14 seasons and 430 episodes, the last of which aired January 16, 1973. Fortunately, "Bonanza" re-runs are aired on many cable channels.
1960 - Hurricane Donna made landfall on central Long Island and then tracked across New England. Wind gusts reached 140 mph at the Blue Hills Observatory in Milton, MA and 130 at Block Island, RI. MacDowell Dam in New Hampshire recorded 7.25 inches of rain. Although a record tide of 6.1 feet occurred at the Battery in New York City, elsewhere fortunately the storm did not make landfall at the high tides its effects were minimized. This was the first hurricane to affect every point along the east coast from Key West, FL to Caribou, ME.
1962 - Top Hits
"Sheila" - Tommy Roe
"You Don't Know Me" - Ray Charles
"Ramblin' Rose" - Nat King Cole
"Devil Woman" - Marty Robbins
1962 - Tom Cheney of the Washington Senators set a major league record for most strikeouts in a game when he fanned 21 Baltimore Orioles in a 16-ining game that he won 2-1.
1963 - "Leave It to Beaver," which had debuted in 1957, airs its last episode. The typical 1950s "wholesome family" comedy presented the lives of the Cleaver family from the perspective of seven-year-old Theodore "Beaver" Cleaver, played by Gerry Mathers. The clan included parents June (Barbara Billingsley) and Ward (Hugh Beaumont), and older brother Wally (Tony Dow). The show enjoyed much popularity in reruns and a short-lived revival in the 1980s as "The New Leave It to Beaver".
1964 - First football game at New York's Shea Stadium, the Jets defeated Denver 30-6.
1964 - Ralph Boston of the US, sets the long jump record at 27' 4".
1964 - Manfred Mann's "Do Wah Diddy Diddy" enters Billboard's Hot 100, where it will reach number one just a few weeks later.
1964 - Brooklyn's Fox Theatre hosts an all-star concert featuring The Supremes, Marvin Gaye, Dusty Springfield, The Temptations, The Miracles, The Ronettes, The Shangri-La's, Little Anthony and the Imperials, and Millie Small.
1966 – Gemini 11, the penultimate and ninth mission of the Gemini program, and the current human altitude record holder (except for the Apollo lunar missions, was launched for a nearly three-day mission.
1966 – "The Monkees" premiered on TV. Based on a rock and roll group that was supposed to be an American version of the Beatles, this half-hour show featured a blend of comedy and music. Some 400 aspiring actors had auditioned for the Columbia television series by producer Don Kirschner. Davy Jones, a former English horse racing jockey; Michael Nesmith, a session guitarist; Peter Tork of the Phoenix Singers; and Micky Dolenz, who had appeared in the TV series "Circus Boy" were picked to be America's answer to The Beatles. The four were picked to become the fabricated music group – not because they could sing, act or play musical instruments – but because they looked the parts. Dolenz and Jones were actors, Tork and Nesmith had some musical experience. The Monkees were the first, made-for-TV, rock group. Ironically – or maybe not – "The Monkees" TV show won an Emmy for Outstanding Comedy Series of 1967. Their first songs on the show were lip-synched but were immensely popular; later the Monkees insisted on writing and performing their own music. A Monkees album, "Headquarters", and Monkees tours were very successful. In 1986, the Monkees, except for Nesmith, were reunited for a 20th Anniversary tour and the show was broadcast in reruns on MTV. The Monkees sans Nesmith also toured in 1996 for the 30th reunion celebration
1966 – The Beatles received a gold record this day for "Yellow Submarine".
1970 – Top Hits
"War" – Edwin Starr
"Ain't No Mountain High Enough" – Diana Ross
"In the Summertime" – Mungo Jerry
"All for the Love of Sunshine" – Hank Williams, Jr.
1970 – James Taylor's first single, "Fire and Rain", was released. Taylor scored 14 hits on the music charts in the 1970s and 1980s.
1970 – LSD proponent Timothy Leary escapes from prison in San Luis Obispo, CA, with the help of his wife Rosemary, and Weathermen, a radical offshoot organization of the Students for Democratic Society (SDS). Targeted by the Richard Nixon administration as a dangerous subversive, the former Harvard professor had been imprisoned in February of that year for possessing a single marijuana joint (he was convicted of possession under the Marijuana Tax Act and sentenced to a preposterous 30 years in jail). Leary made his way to Algeria where he met up with exiled American Black Panther Eldridge Cleaver and was given asylum in the Black Panther 'embassy'. He then sought asylum in Switzerland, but was recaptured by US DEA agents in Afghanistan in 1973, extradited back to America, and sent back to prison. Rosemary Leary stayed underground, until she was able to sneak back into the United States in 1980. She lived under the name Sarah Woodruff. And in 1993, she had her record cleared of fugitive charges. Timothy Leary died in 1996.
1970 – Palestinian terrorists in Jordan blow up three hijacked airliners, continuing to hold the passengers hostage in various undisclosed locations in Amman.
1972 – "Maude" premiered. Bea Arthur's character, Maude Findlay, was first introduced as Edith Bunker's cousin on "All in the Family." She was a loud, opinionated liberal, living with her fourth husband Walter (Bill Macy). Other characters on the show were her divorced daugh­ter by a previous marriage, Carol Trainer (Adrienne Barbeau), Conrad Bain as Dr. Arthur Harmon, Rue McClanahan as Arthur's wife Vivian (Bea Arthur and McClanahan would later star in another sitcom, "The Golden Girls"), Esther Rolle as Florida Evans, Maude's maid, and John Amos as her husband, Henry (in 1974, they left the series to star in a spin-off, "Good Times"). "Maude" was one of the first shows to tackle the controversial issue of abortion.
1973 – Horse race jockey Bill Shoemaker rode his 100th winner – in a $100,000 stakes race. Shoemaker was aboard Such a Rush in the Del Mar Futurity at Del Mar, CA.
1974 – In Boston, Massachusetts, opposition to court-ordered school "busing" turns violent on the opening day of classes. School buses carrying African-American children were pelted with eggs, bricks, and bottles, and police in combat gear fought to control angry white protesters besieging the schools. U.S. District Judge Arthur Garrity ordered the busing of African-American students to predominantly white schools and white students to black schools in an effort to integrate Boston's geographically segregated public schools. In his June 1974 ruling in Morgan v. Hennigan, Garrity stated that Boston's de facto school segregation discriminated against black children. The beginning of forced busing on September 12 was met with massive protests, particularly in South Boston, 'Southie', the city's pre-dominantly Irish-Catholic neighborhood. Protests continued unabated for months, and many parents, white and black, kept their children at home. In October, the National Guard was mobilized to enforce the federal desegregation order. Mind you this is twenty years after the landmark Brown v. Board of Education Supreme Court decision ruled separate but equal educations to be unconstitutional.
1977 – Two batches of thunderstorms, one in the morning and the next in the evening dumped a combined total of 12-16 inches of rain around Kansas City, MO. Major flooding occurred and 25 were killed
1977 – Azie Taylor Morton takes office as first African-American woman Treasurer of the United States.
http://www.soulciti.com/morton/
1978 - Top Hits
"Boogie Oogie Oogie" - A Taste of Honey
"Three Times a Lady" - Commodores
"Hot Blooded" - Foreigner
"I've Always Been Crazy" - Waylon Jennings
1979 - Carl Yastrzemski of the Boston Red Sox became the first American League player to get 3,000 career hits and 400 career home runs as the Red Sox downed the New York Yankees 9-2 at Fenway Park in Boston. Yaz was elected to Baseball's Hall of Fame in 1989.
1979 - Hurricane Frederick made landfall on the Alabama coast. Winds gusted to 145 mph on Dauphin Island with a storm surge of 12 feet. Winds gusted to hurricane force at Meridian, MS even though the city is 140 miles inland. 5 people died and damage was $2.3 billion, most on record to that time
1980 – Yao Ming was born in Shanghai. He was a first-round draft choice and played for the NBA Houston Rockets. At the time of his final season, he was the tallest active player in the NBA at 7'6". A continual stream of injuries limited his career and he retired in 2011. As of 2014, he is the 31st tallest person alive.
1981 - At the age of 42, Gaylord Perry signs a one-year contract with the Braves.
1983 – Wells Fargo, W. Hartford, CT is robbed of approximately US$7 million by Los Macheteros, a terrorist organization based on Puerto Rico, with cells in the U.S. mainland. It campaigns for, and supports, Puerto Rico independence.
1984 - The Chicago Bulls signed their No. 1 draft choice, Michael Jordan, a guard from the University of North Carolina. Jordan was the No. 3 choice overall behind Akeem (later Hakeem) Olajuwan, taken by Houston, and Sam Bowie, selected by Portland. He signed a seven year contract.
1984 – "Doctor K", Dwight Gooden of the NY Mets, sets the MLB record for strikeouts in a season by a rookie with 246, previously set by Herb Score of the Cleveland Indians in 1954. Gooden's 276 strikeouts in 218 innings set the record.
1986 - Top Hits
"Venus" - Bananarama
"Take My Breath Away" - Berlin
"Dancing on the Ceiling" - Lionel Richie
"Desperado Love" - Conway Twitty
1987 - Ritchie Valens' music enjoys a revival when the soundtrack to his biopic, "La Bamba", hits #1 (although it features his songs done in cover versions by Los Lobos).
1988 - Hurricane Gilbert tore through the Caribbean. On the 12th, it cut through Jamaica with Kingston recording 116 mph sustained winds and gust to 140. 45 people were killed and damage topped $2 billion. Despite 7000 foot mountains, Gilbert didn't weaken at all and after exiting Jamaica, underwent incredible deepening - 72 Mb in 24 hours to 888 Mb (26.22 inches). Sustained winds were recorded at 185 mph with gusts over 200 mph in the Caribbean west of Jamaica. On the 16th the storm came ashore near Las Pesca, Mexico about 125 miles south of Brownsville. Mexico was hard hit with 202 killed and 60,000 homes destroyed. Total damage reached 2 billion dollars. In the U.S. the damage of $50 million was mostly from tornadoes spun off by Gilbert, two in San Antonio and one at Kelly AFB which did $28 million dollars in damage.
1988 - The Arizona Cardinals play their first NFL regular-season game, losing to the Dallas Cowboys, 17-14. The good news: ended the team's 15-year playoff drought and achieved their first postseason victory since 1947.
http://phoenix.about.com/library/weekly/aacardinalsa.htm
1992 - The first African-American woman to fly in space was Dr. Mae Carol Jemison, a physician who also held degrees in chemical engineering and African-American studies. Jemison, who left private practice to join NASA in 1987, made her first space flight as a payload mission specialist on the Space Shuttle Endeavor. She performed experiments on space motion sickness and bone cell loss in the space environment. Ironically, on the same flight were the first husband and wife to fly in space together, Mission Specialist N. Jan Davis, an engineer, and Air Force Lieutenant Colonel Mark C. Lee, who served as crew members. Although NASA has a rule forbidding married couples to take part in the same mission, the rule was waived for Davis and Lee because they had no children and both and trained as astronauts for several years before they were married. Additionally, Mamoru Mohri became the first Japanese citizen to fly in a US spaceship,
1994 – Frank Corder crashes a single-engine Cessna 150 into the South Lawn of the White House, striking the West Wing and killing himself.
1998 - Sammy Sosa of the Chicago Cubs became the fourth player in major-league baseball history to reach 60 homers in a single season.
1999 - Setting an all-time record, Mark McGwire's 70th HR ball is purchased at an auction by an anonymous buyer for $3 million surpassing a $126,500 which bought a Babe Ruth home run ball.
2002 - A jury, and not a judge or umpires, will decide whether Alex Popov actually controlled Barry Bonds' record setting 73rd home run in his glove. Popov, who lost possession of the ball valued at approximately $1 million after being mobbed by fans, claims it should belongs to him and not Patrick Hayashi, who ended up with the historic souvenir. Popov won half the
legal rights, but ultimately lost his restaurant, and there was not enough
after the split to cover the legal fees.
http://abc7news.com/archive/7296528/
2008 – A train collision in Chatsworth, near Los Angeles between a Metrolink commuter train and a Union Pacific freight train kills 25 people.
2011 – In New York City at Ground Zero, a 9/11 Memorial Museum opens to the public.
-------------------------------------------------------------

SuDoku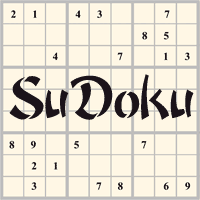 The object is to insert the numbers in the boxes to satisfy only one condition: each row, column and 3x3 box must contain the digits 1 through 9 exactly once. What could be simpler?
http://leasingnews.org/Soduku/soduko-main.htm
--------------------------------------------------------------

Daily Puzzle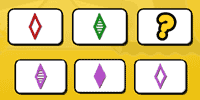 How to play:
http://www.setgame.com/set/puzzle_frame.htm
Refresh for current date:
http://www.setgame.com/set/puzzle_frame.htm
--------------------------------------------------------------


http://www.gasbuddy.com/
http://www.gasbuddy.com/GB_Map_Gas_Prices.aspx
http://www.gasbuddy.com/GB_Mobile_Instructions.aspx
--------------------------------------------------------------

Weather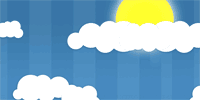 See USA map, click to specific area, no commercials
--------------------------------------------------------------

Traffic Live---
Real Time Traffic Information
You can save up to 20 different routes and check them out with one click,
or type in a new route to learn the traffic live
--------------------------------